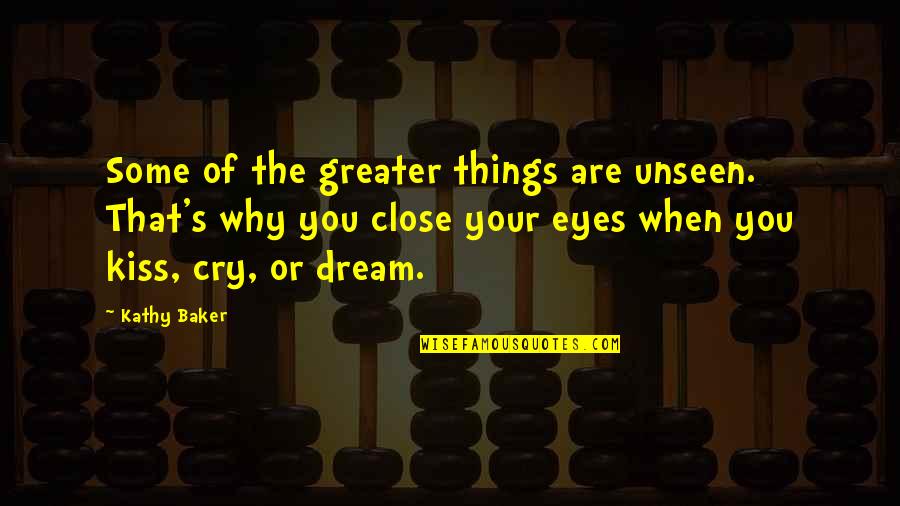 Some of the greater things are unseen. That's why you close your eyes when you kiss, cry, or dream.
—
Kathy Baker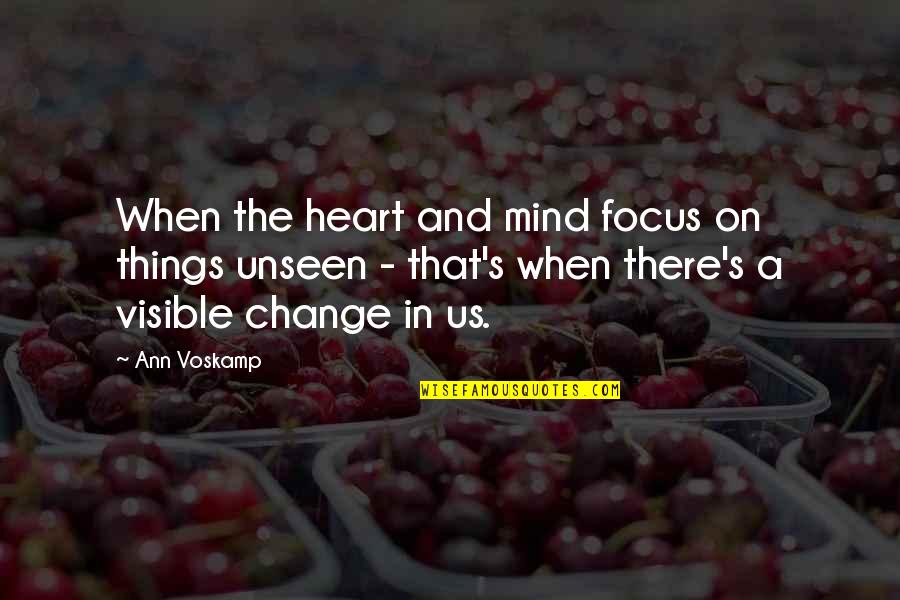 When the heart and mind focus on things unseen - that's when there's a visible change in us.
—
Ann Voskamp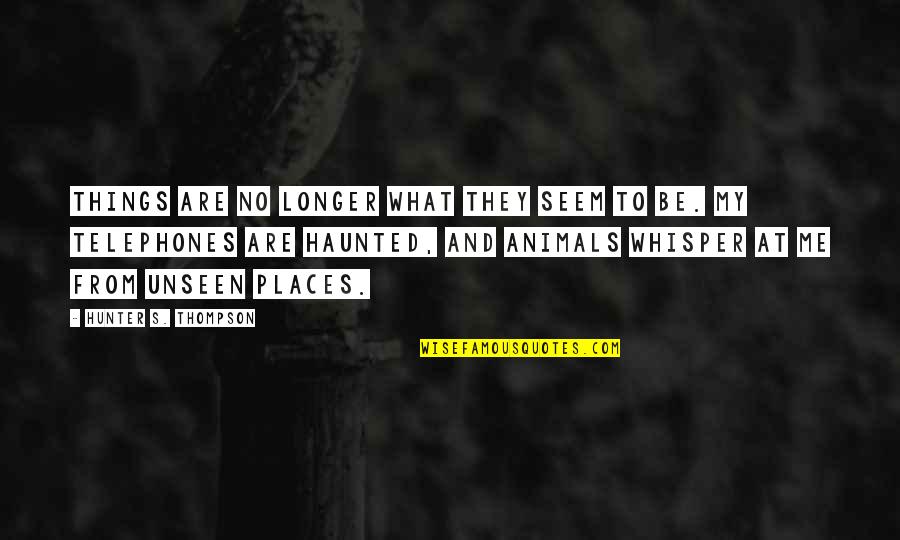 Things are no longer what they seem to be. My telephones are haunted, and animals whisper at me from unseen places.
—
Hunter S. Thompson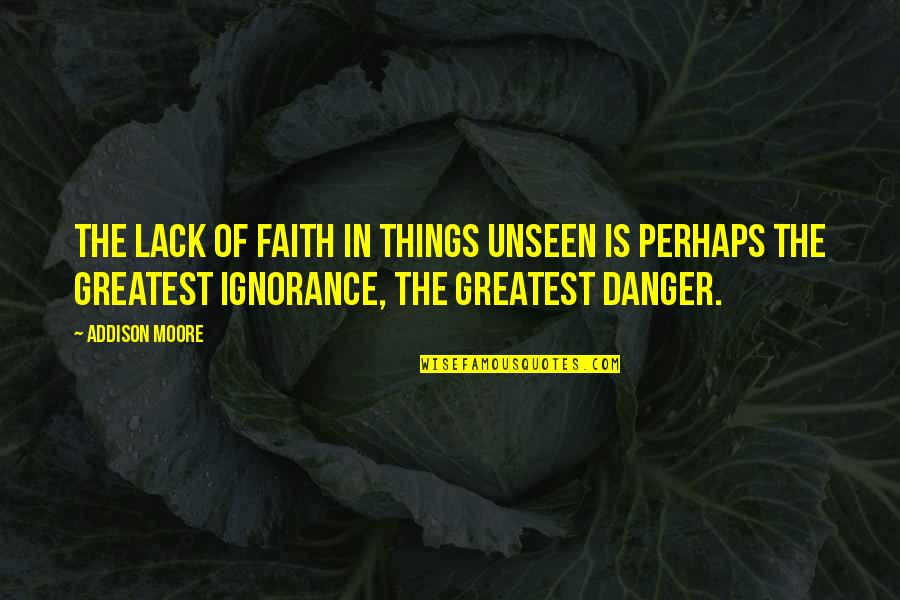 The lack of faith in things unseen is perhaps the greatest ignorance, the greatest danger.
—
Addison Moore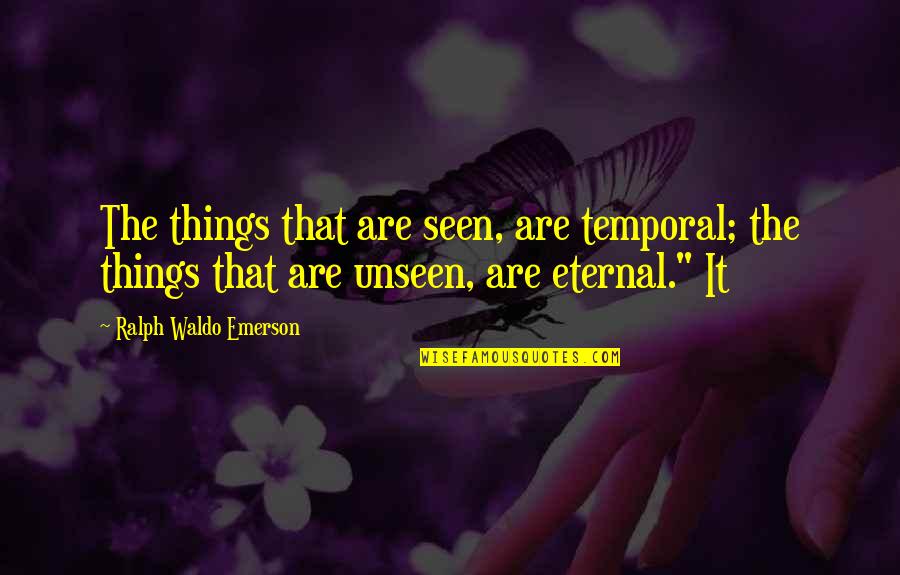 The things that are seen, are temporal; the things that are unseen, are eternal." It
—
Ralph Waldo Emerson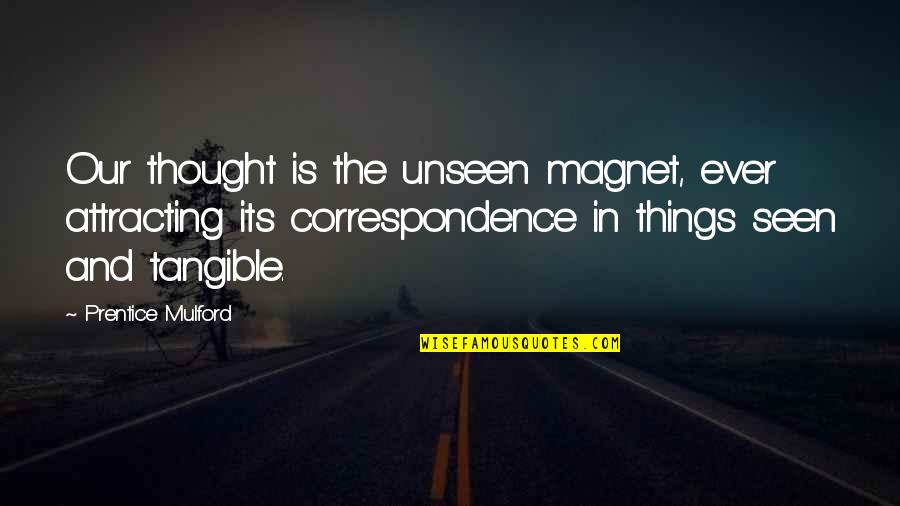 Our thought is the unseen magnet, ever attracting its correspondence in things seen and tangible.
—
Prentice Mulford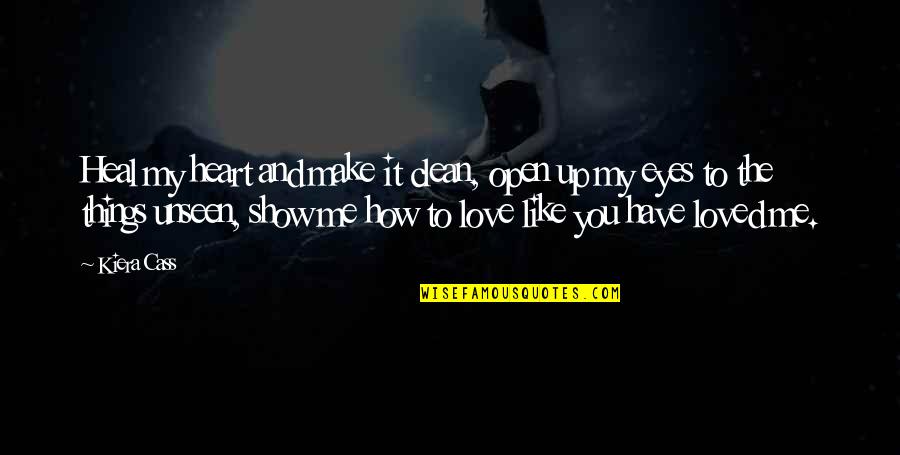 Heal my heart and make it clean, open up my eyes to the things unseen, show me how to love like you have loved me.
—
Kiera Cass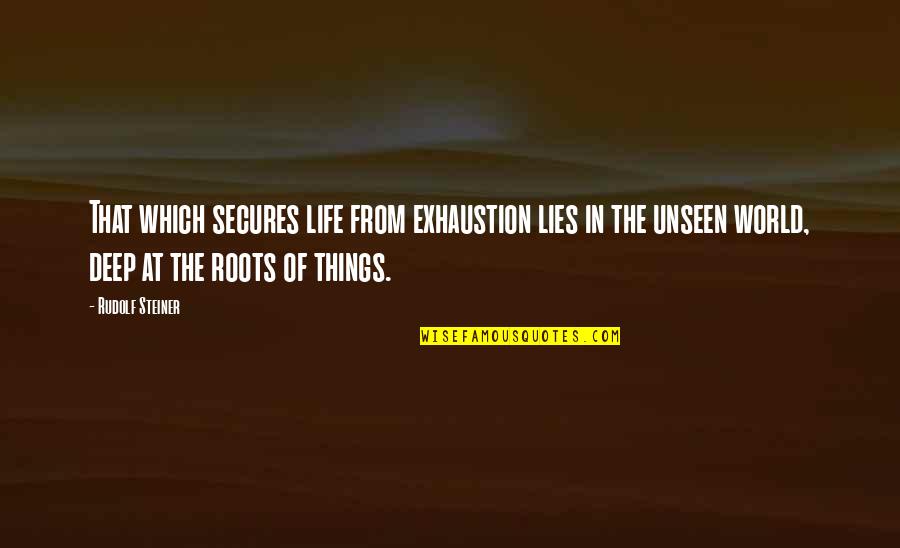 That which secures life from exhaustion lies in the unseen world, deep at the roots of things.
—
Rudolf Steiner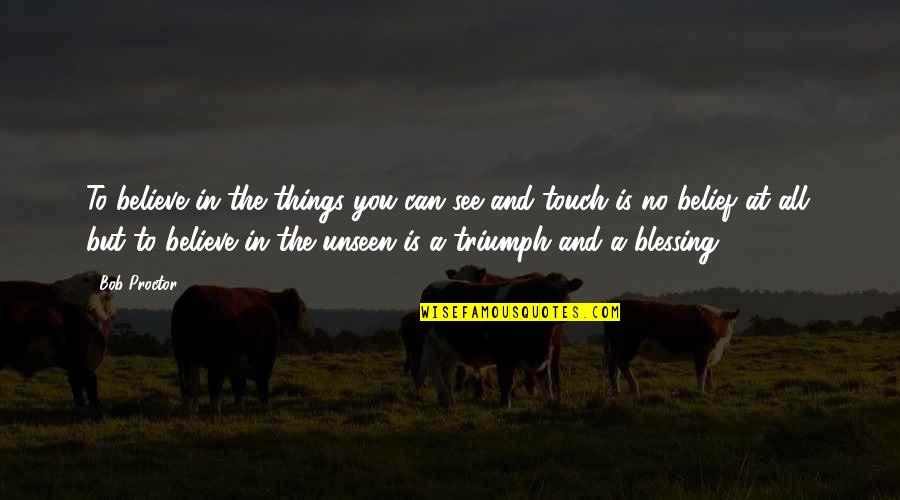 To believe in the things you can see and touch is no belief at all; but to believe in the unseen is a triumph and a blessing.
—
Bob Proctor
Rather, there must be seeds, unseen, combined 895 in many ways and common to many things.
—
Titus Lucretius Carus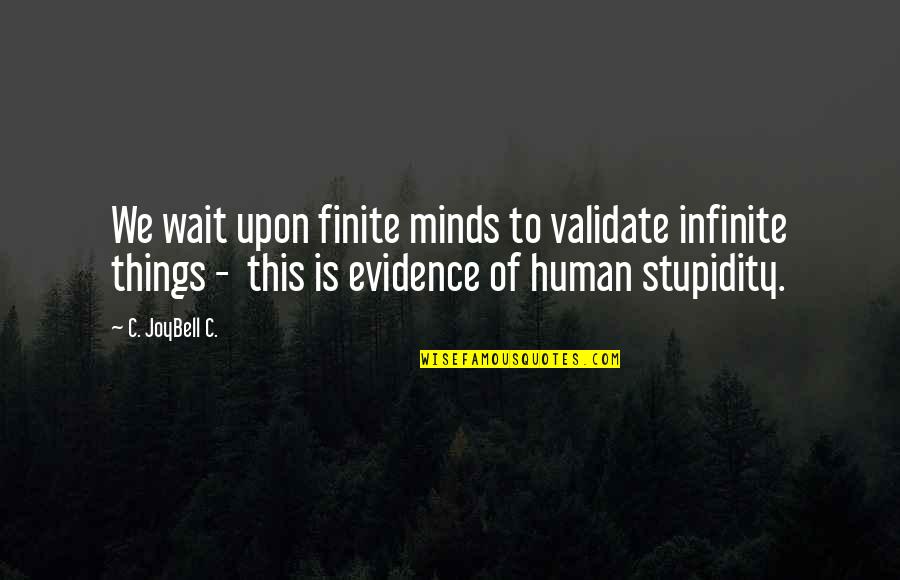 We wait upon finite minds to validate infinite things - this is evidence of human stupidity.
—
C. JoyBell C.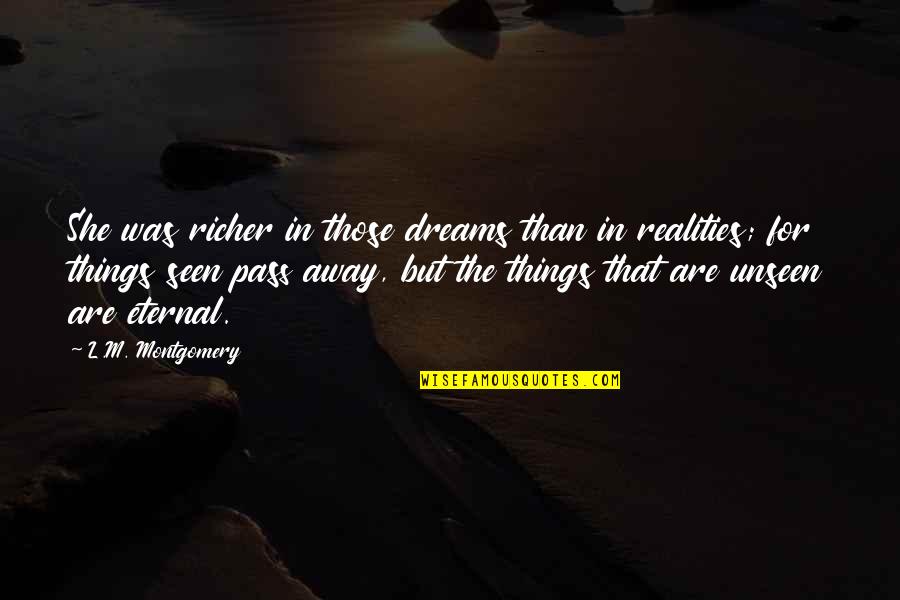 She was richer in those dreams than in realities; for things seen pass away, but the things that are unseen are eternal.
—
L.M. Montgomery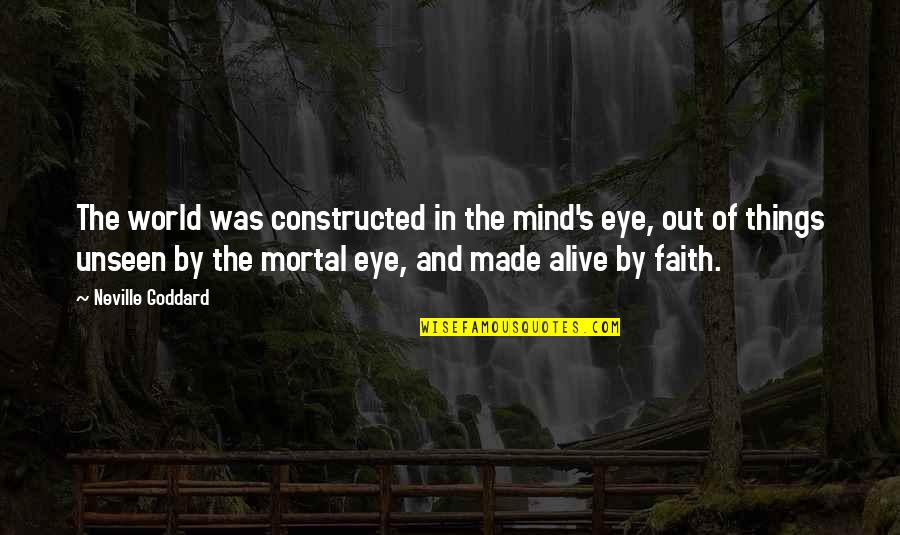 The world was constructed in the mind's eye, out of things unseen by the mortal eye, and made alive by faith.
—
Neville Goddard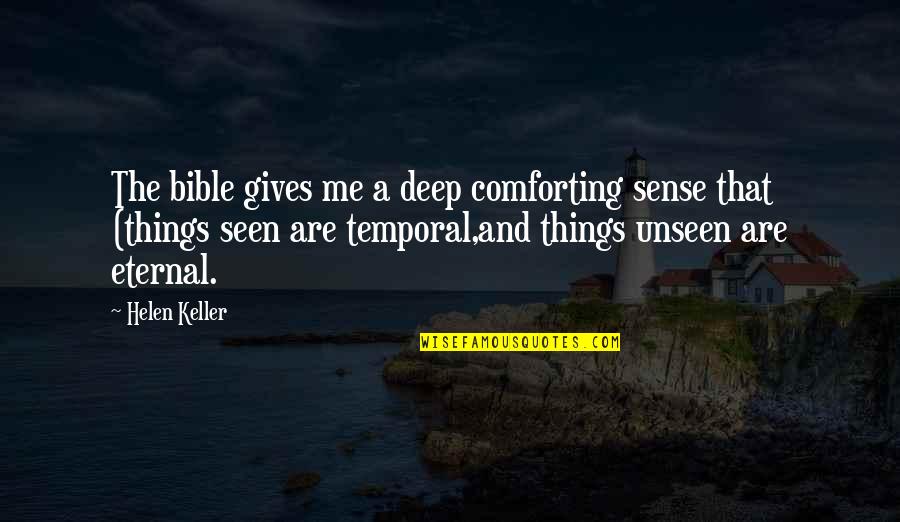 The bible gives me a deep comforting sense that (things seen are temporal,and things unseen are eternal.
—
Helen Keller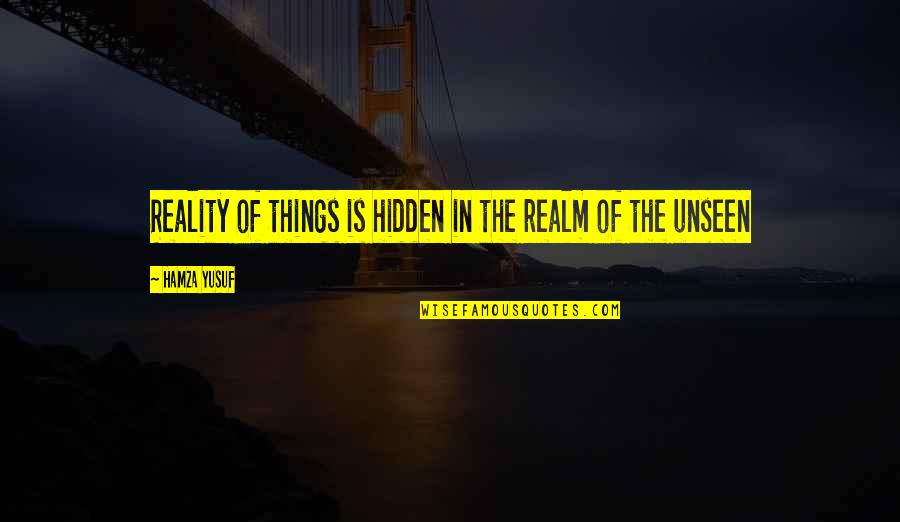 Reality of things is hidden in the realm of the unseen —
Hamza Yusuf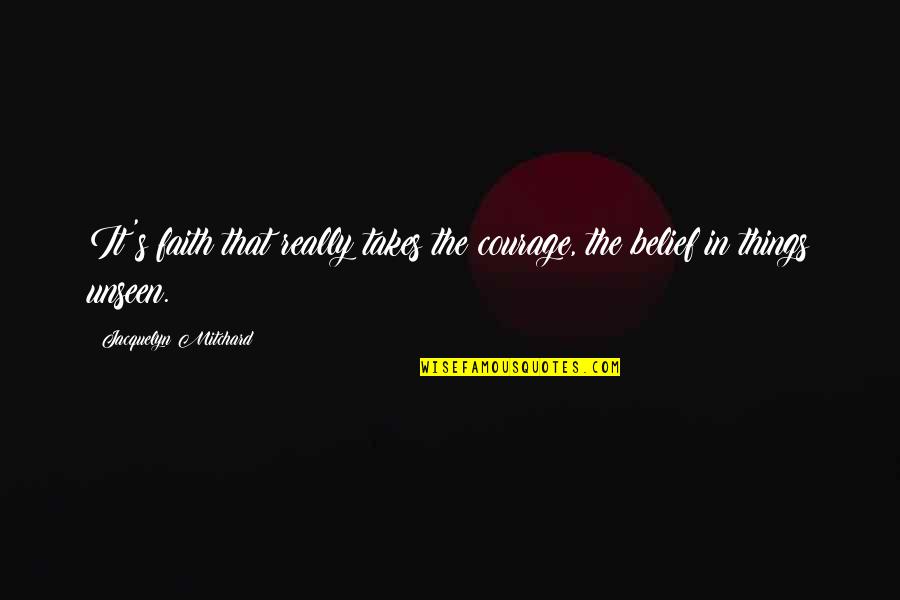 It's faith that really takes the courage, the belief in things unseen. —
Jacquelyn Mitchard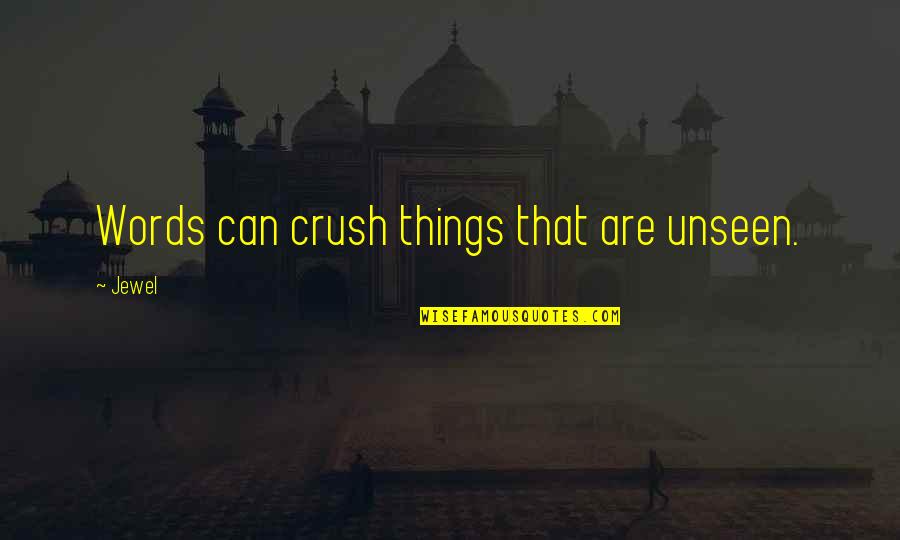 Words can crush things that are unseen. —
Jewel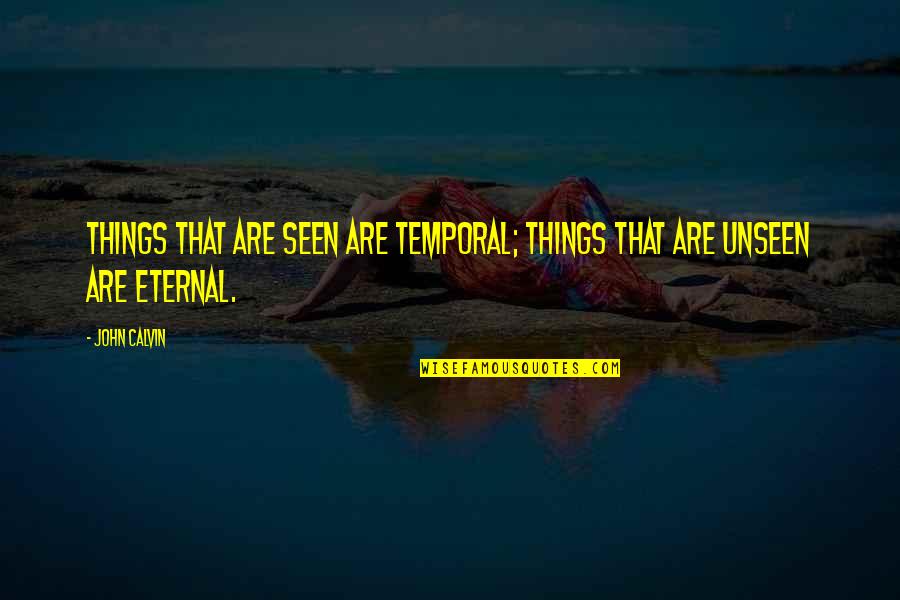 Things that are seen are temporal; things that are unseen are eternal. —
John Calvin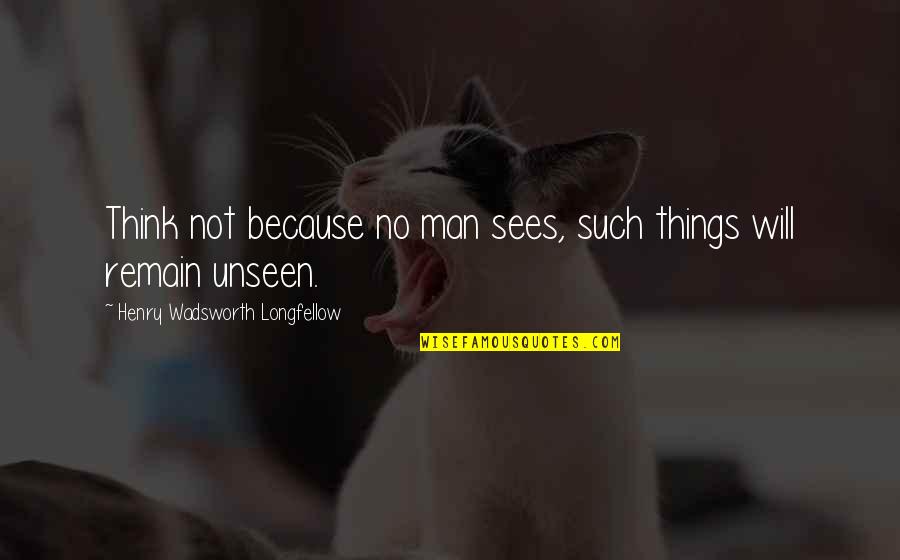 Think not because no man sees, such things will remain unseen. —
Henry Wadsworth Longfellow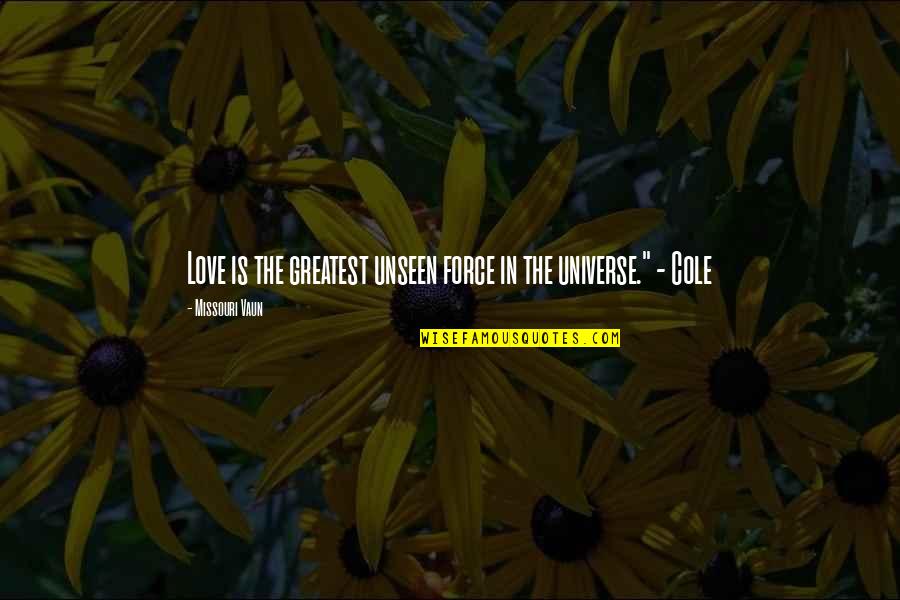 Love is the greatest unseen force in the universe." - Cole —
Missouri Vaun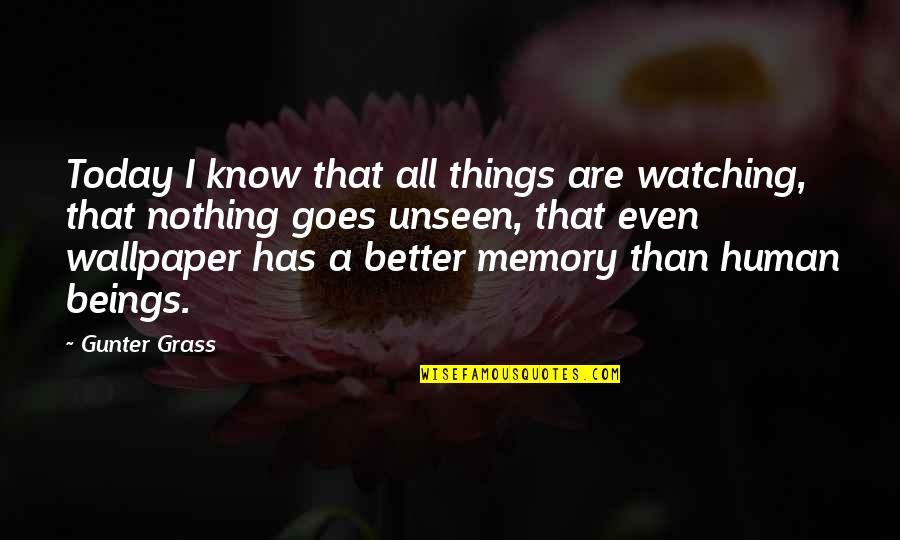 Today I know that all things are watching, that nothing goes unseen, that even wallpaper has a better memory than human beings. —
Gunter Grass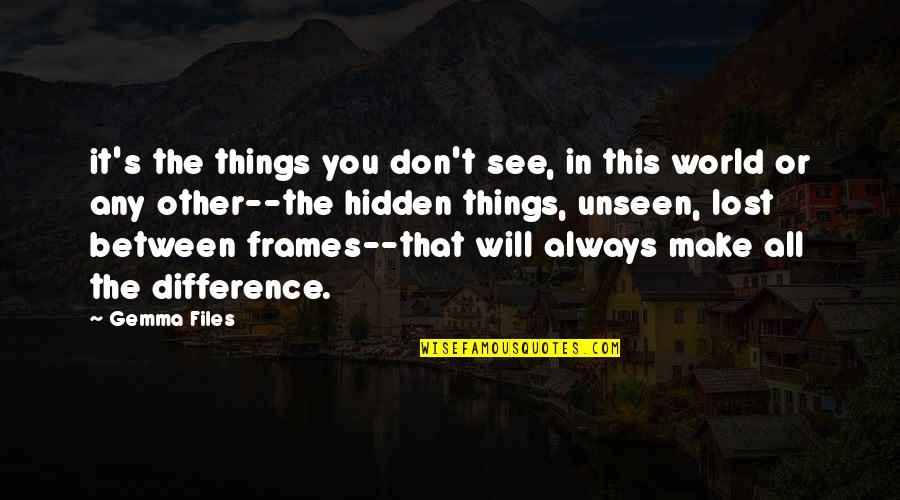 it's the things you don't see, in this world or any other--the hidden things, unseen, lost between frames--that will always make all the difference. —
Gemma Files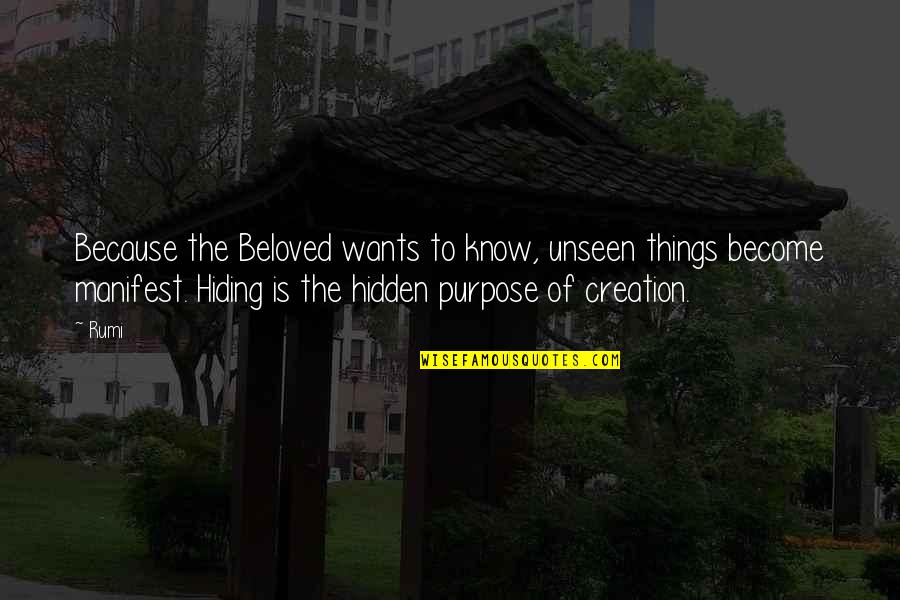 Because the Beloved wants to know,
unseen things
become manifest. Hiding is the hidden purpose of creation. —
Rumi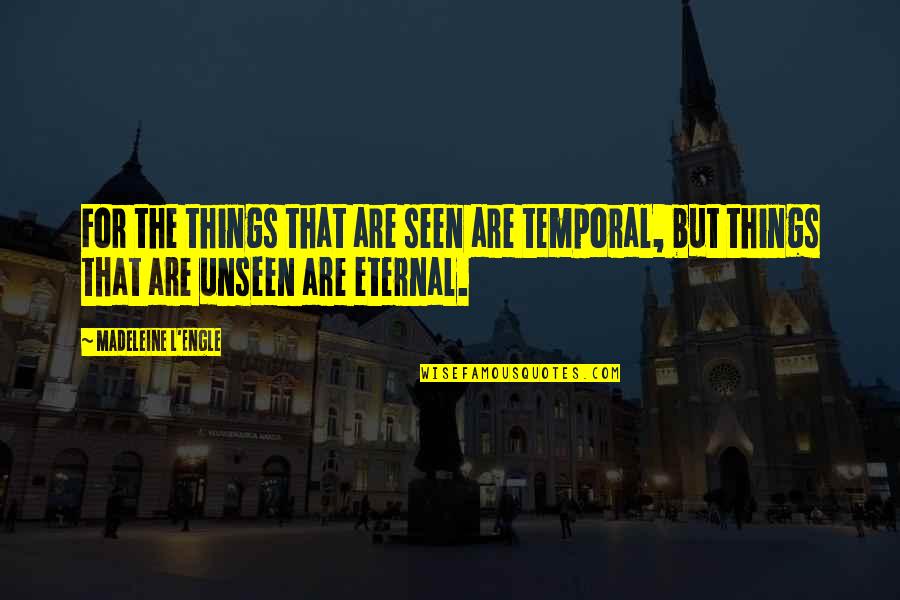 For the things that are seen are temporal, but things that are unseen are eternal. —
Madeleine L'Engle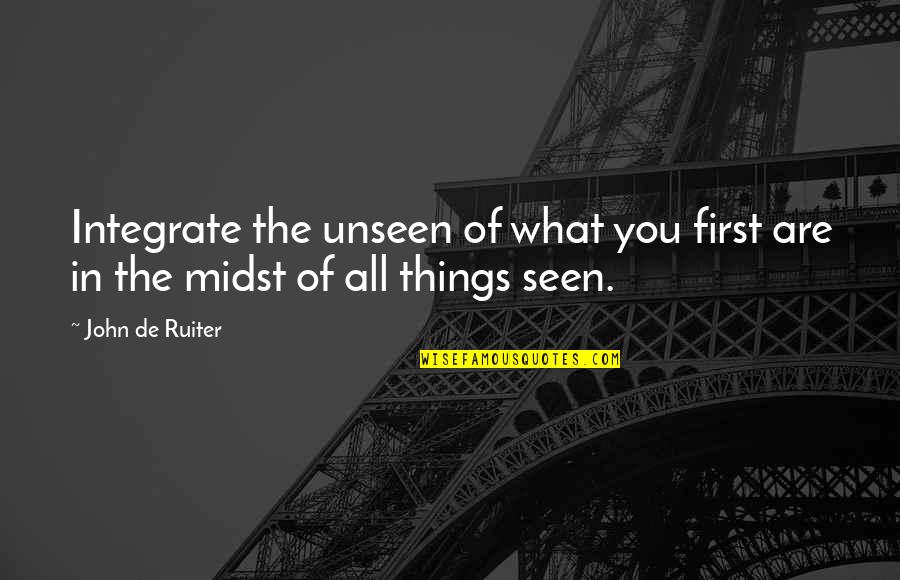 Integrate the unseen of what you first are in the midst of all things seen. —
John De Ruiter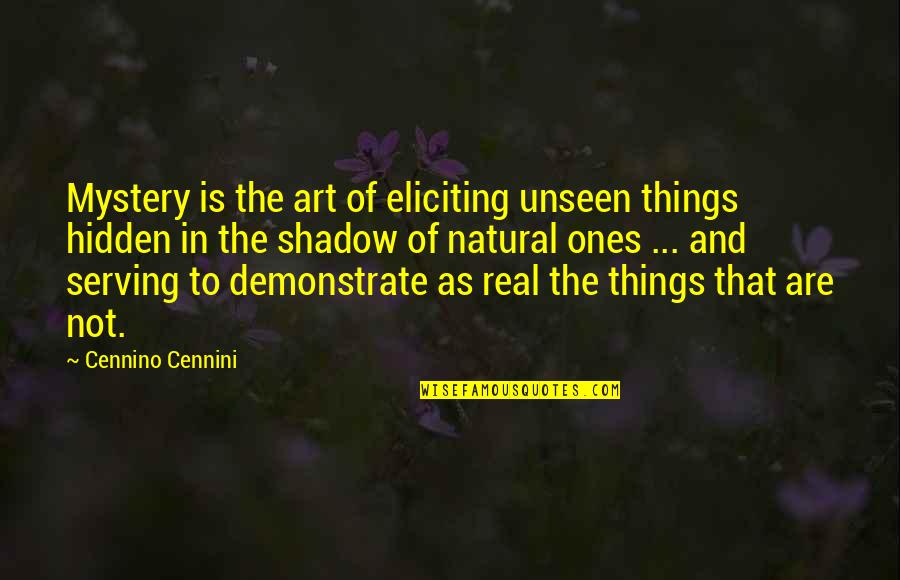 Mystery is the art of eliciting
unseen things
hidden in the shadow of natural ones ... and serving to demonstrate as real the things that are not. —
Cennino Cennini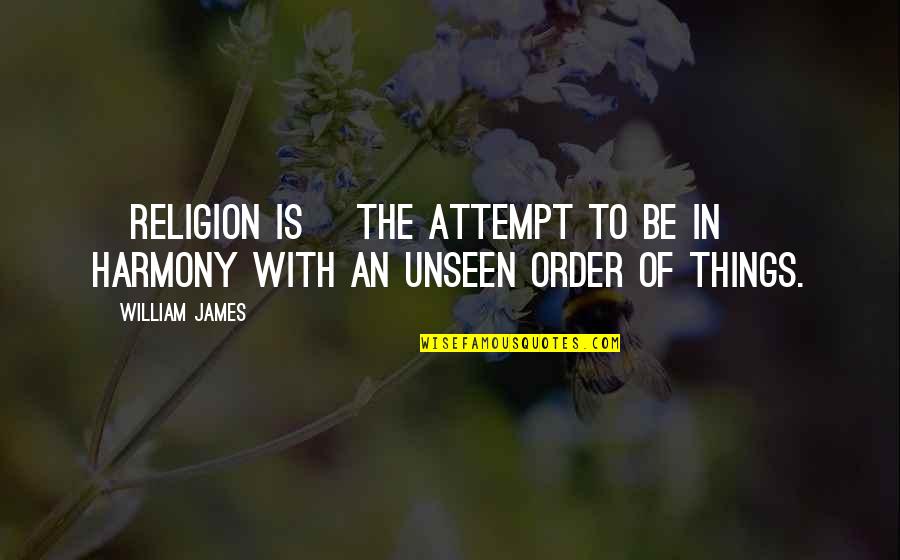 [Religion is] the attempt to be in harmony with an unseen order of things. —
William James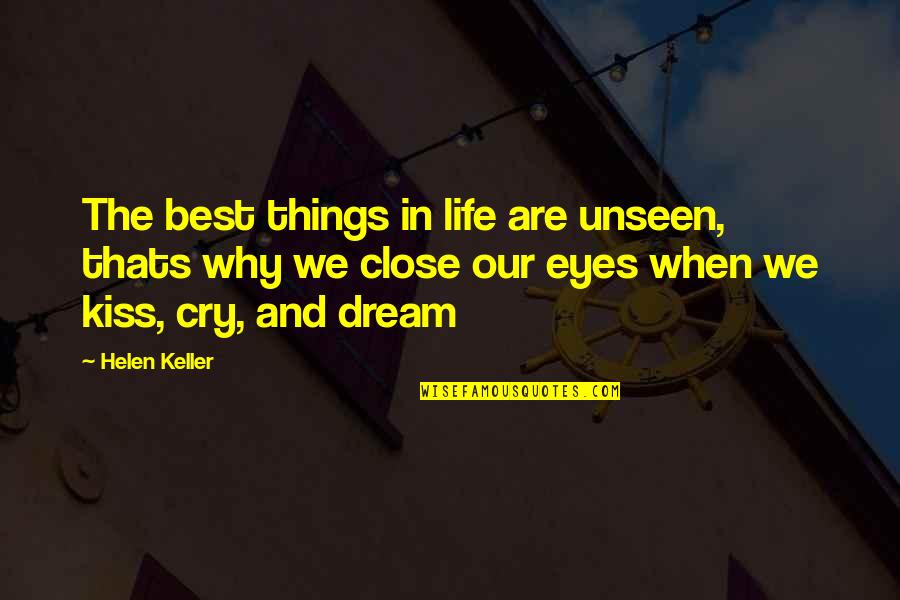 The best things in life are unseen, thats why we close our eyes when we kiss, cry, and dream —
Helen Keller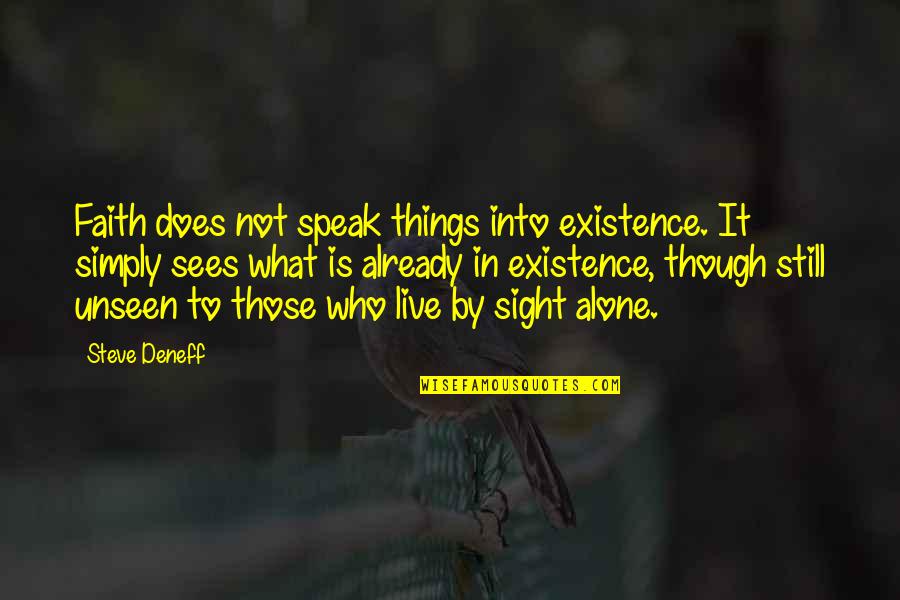 Faith does not speak things into existence. It simply sees what is already in existence, though still unseen to those who live by sight alone. —
Steve Deneff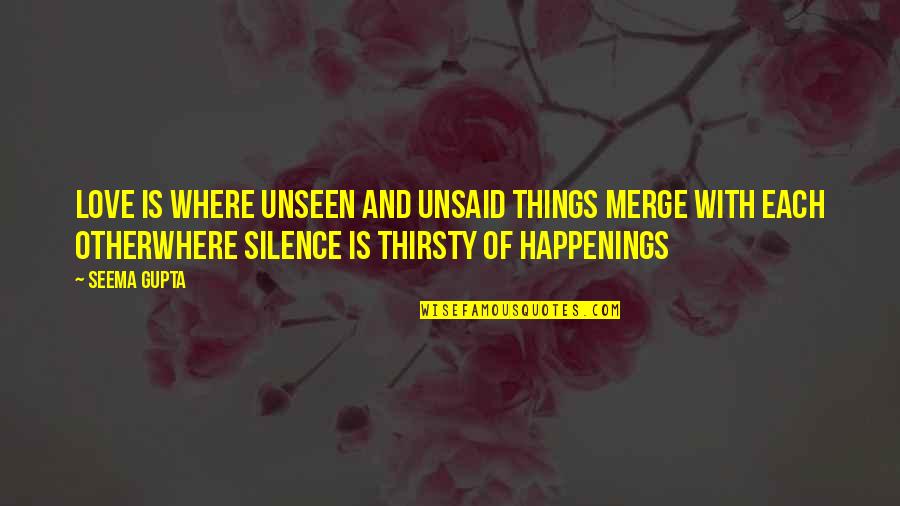 Love is where unseen and unsaid things
merge with each other
where silence is thirsty of happenings —
Seema Gupta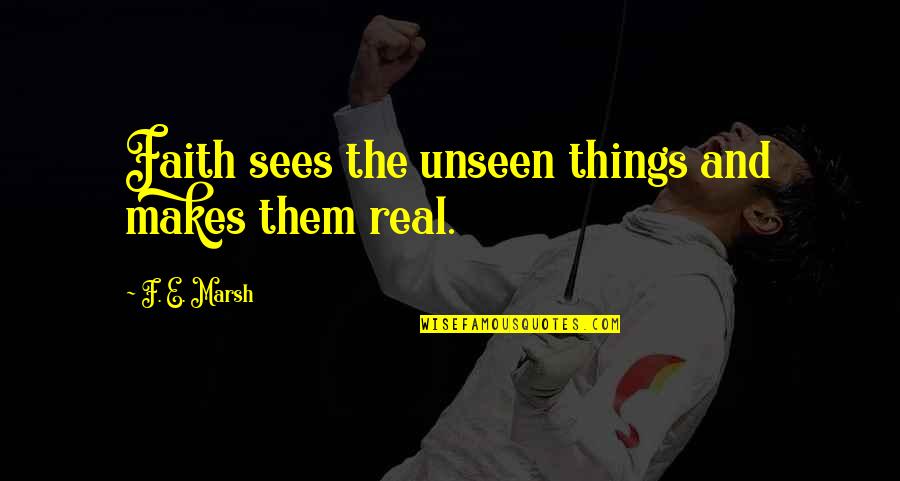 Faith sees the
unseen things
and makes them real. —
F. E. Marsh