Jacqueline Patricks Quotes
Top 8 wise famous quotes and sayings by Jacqueline Patricks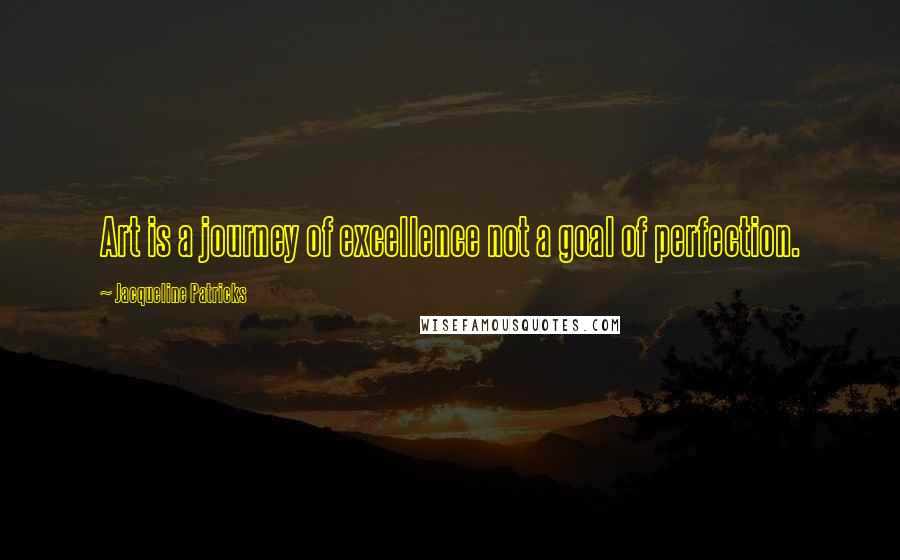 Art is a journey of excellence not a goal of perfection.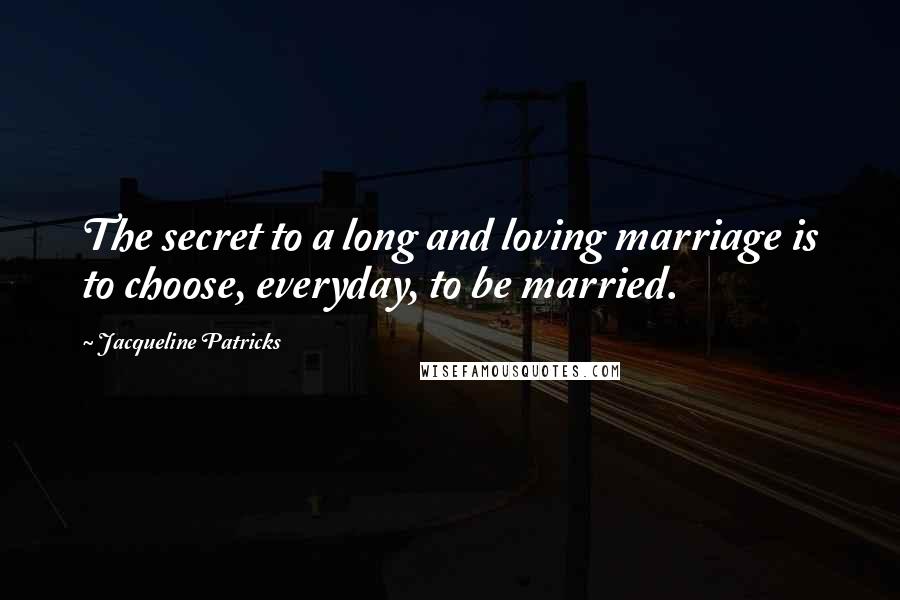 The secret to a long and loving marriage is to choose, everyday, to be married.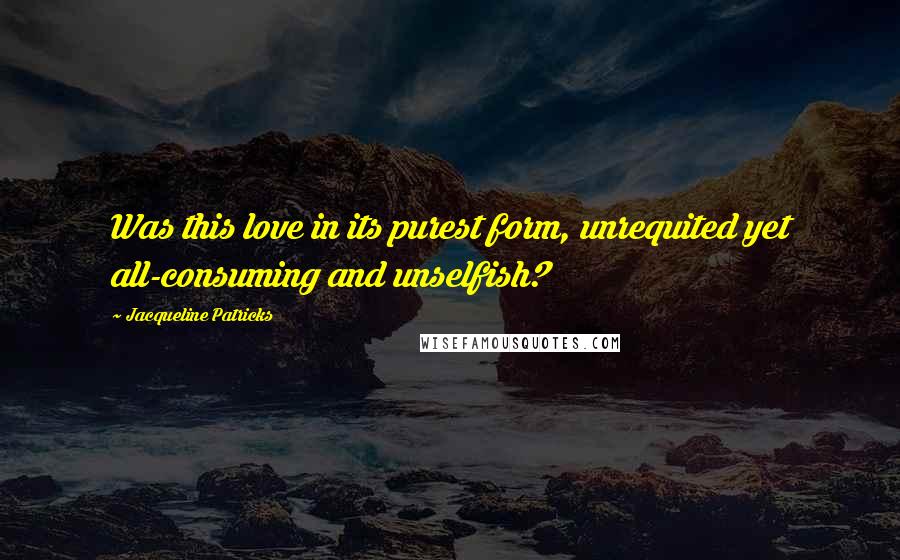 Was this love in its purest form, unrequited yet all-consuming and unselfish?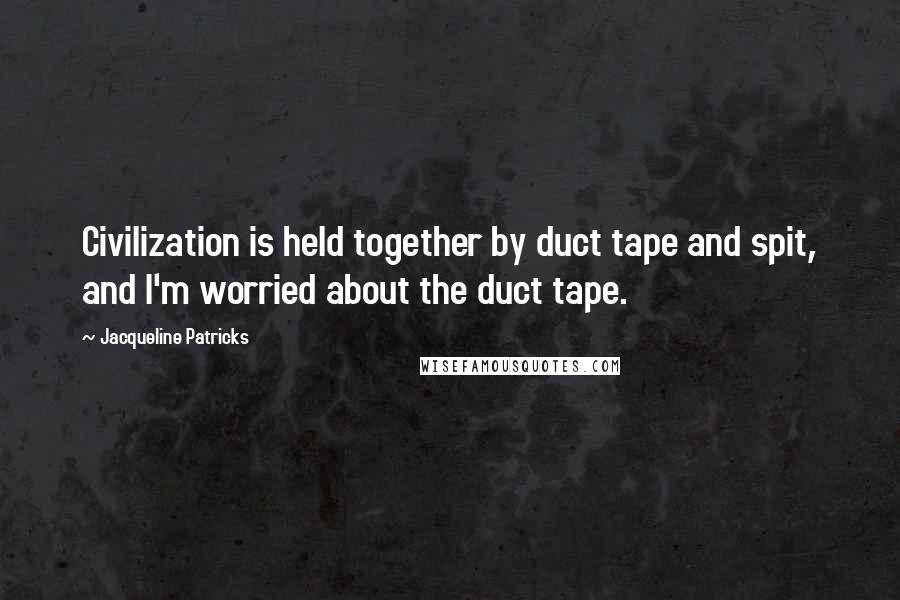 Civilization is held together by duct tape and spit, and I'm worried about the duct tape.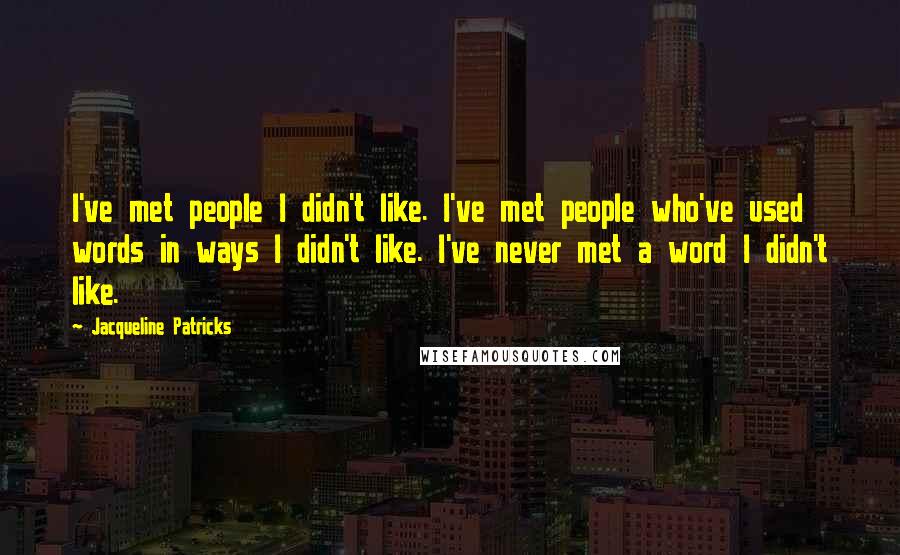 I've met people I didn't like. I've met people who've used words in ways I didn't like. I've never met a word I didn't like.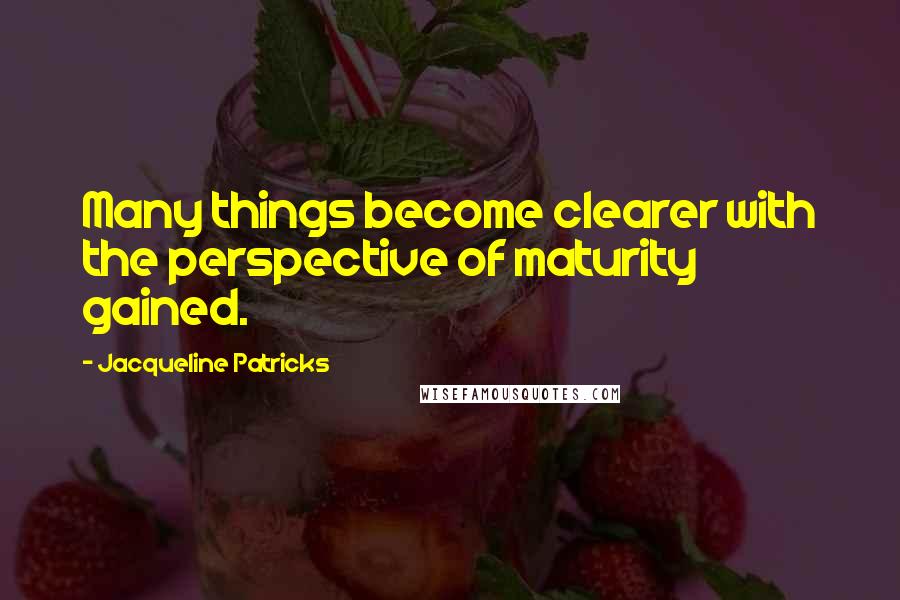 Many things become clearer with the perspective of maturity gained.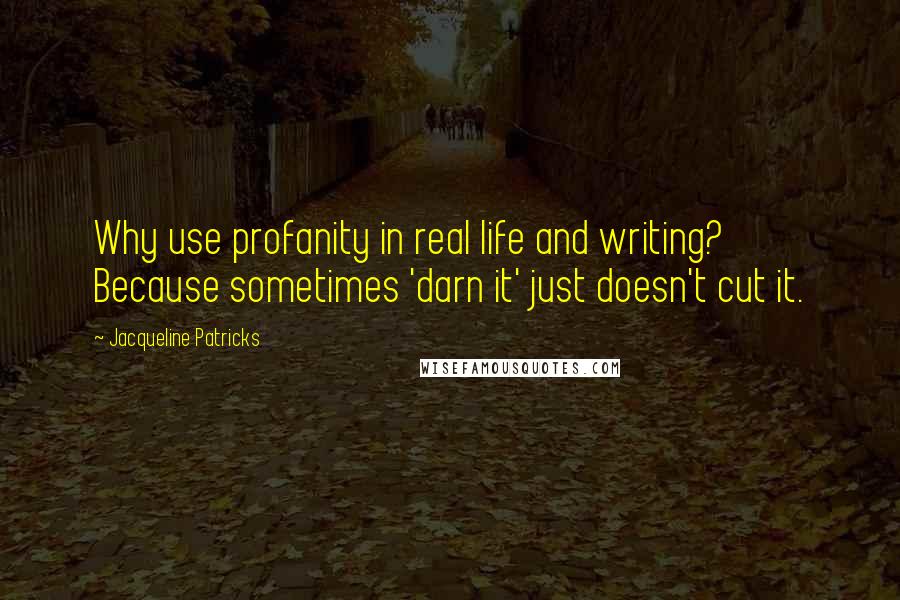 Why use profanity in real life and writing? Because sometimes 'darn it' just doesn't cut it.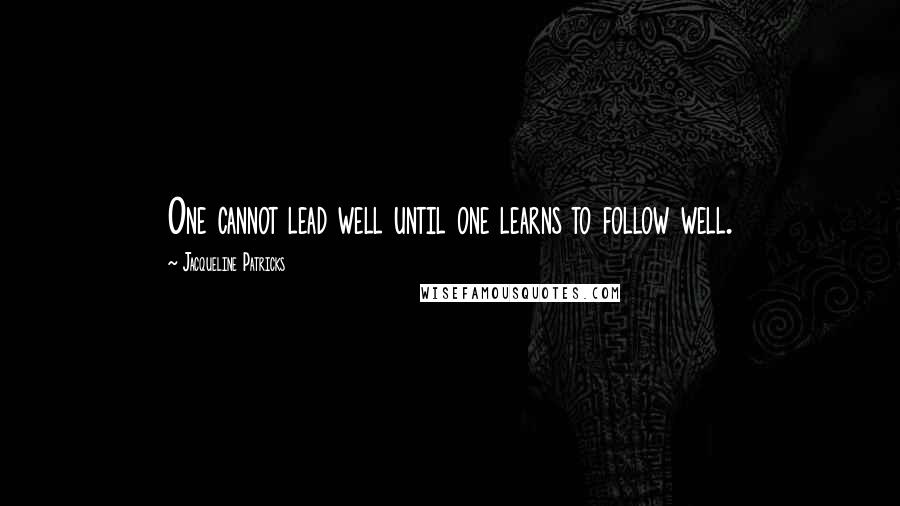 One cannot lead well until one learns to follow well.