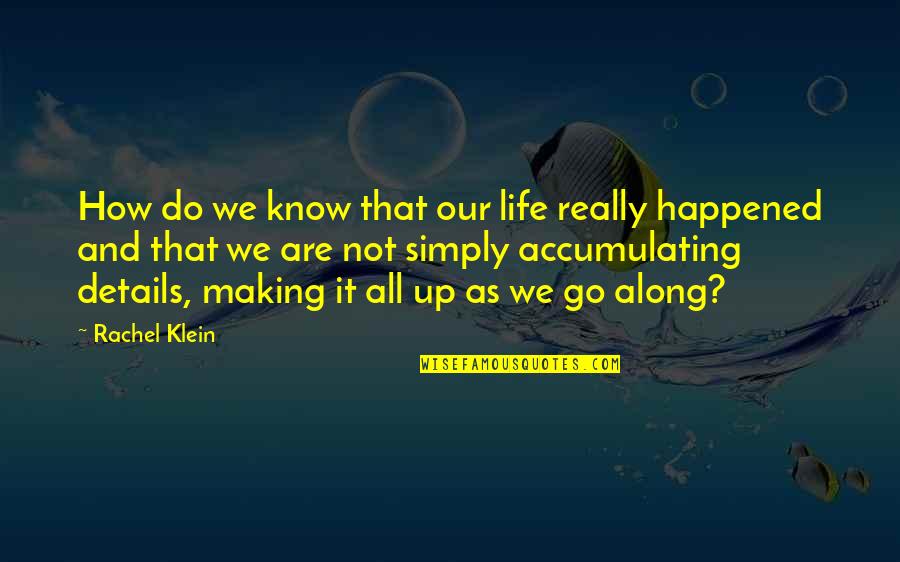 How do we know that our life really happened and that we are not simply accumulating details, making it all up as we go along?
—
Rachel Klein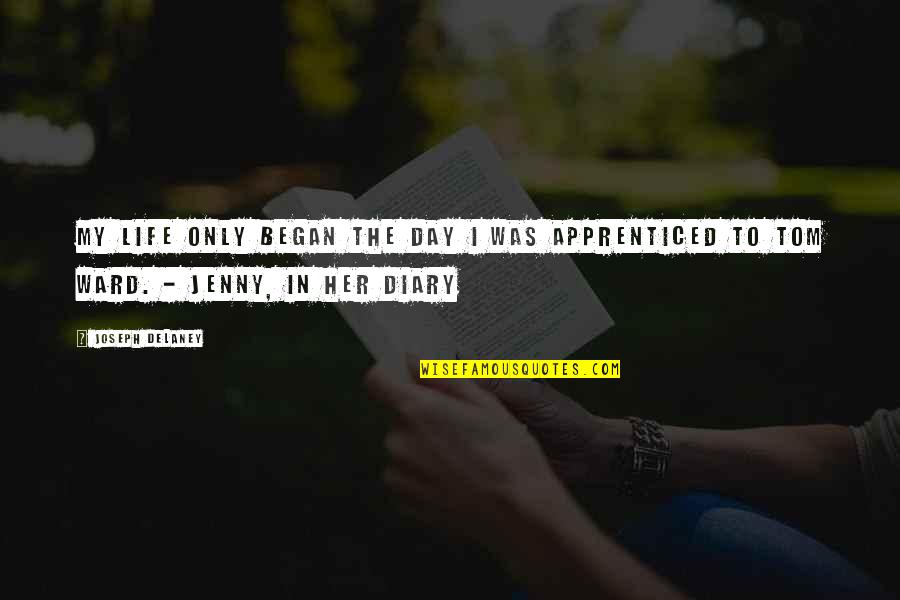 My life only began the day I was apprenticed to Tom Ward. - Jenny, in her diary
—
Joseph Delaney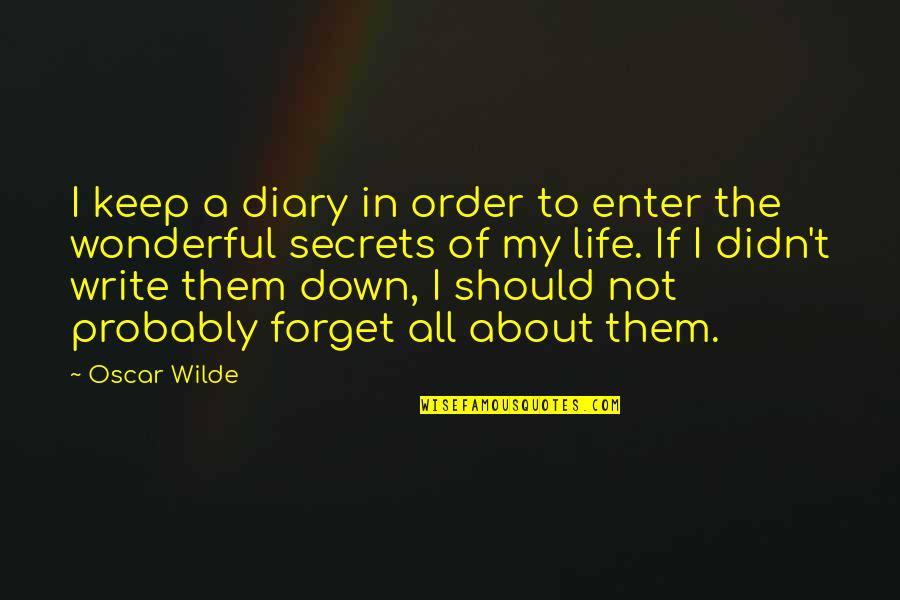 I keep a diary in order to enter the wonderful secrets of my life. If I didn't write them down, I should not probably forget all about them.
—
Oscar Wilde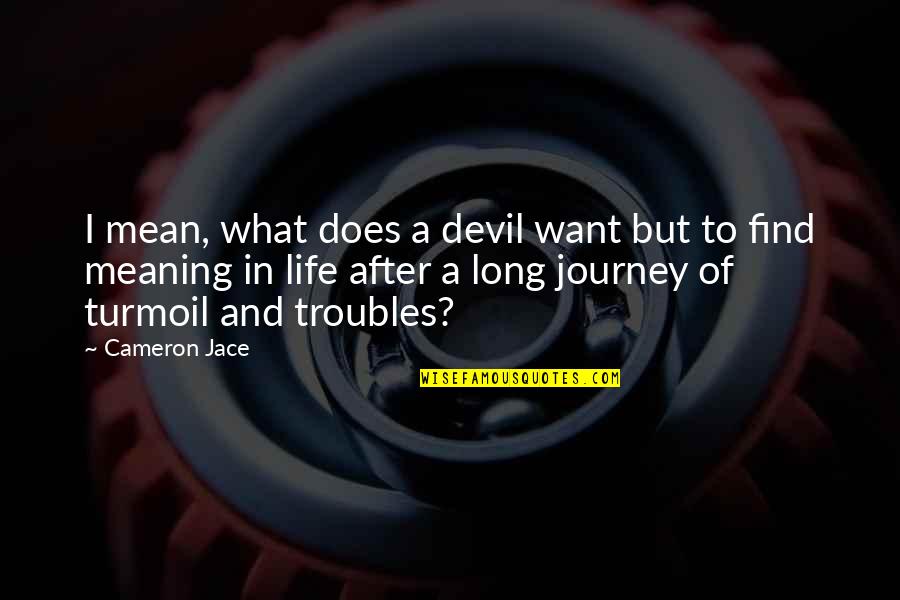 I mean, what does a devil want but to find meaning in life after a long journey of turmoil and troubles?
—
Cameron Jace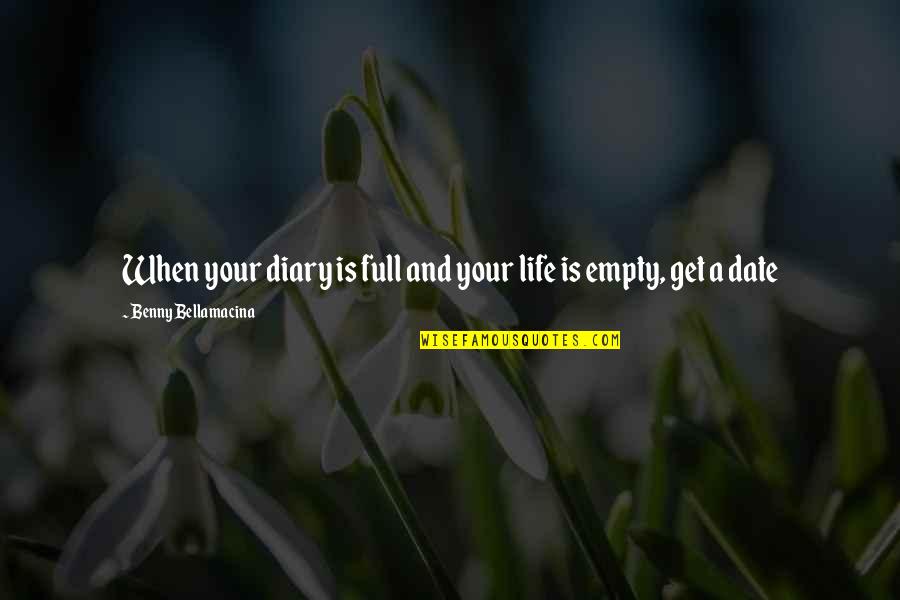 When your diary is full and your life is empty, get a date
—
Benny Bellamacina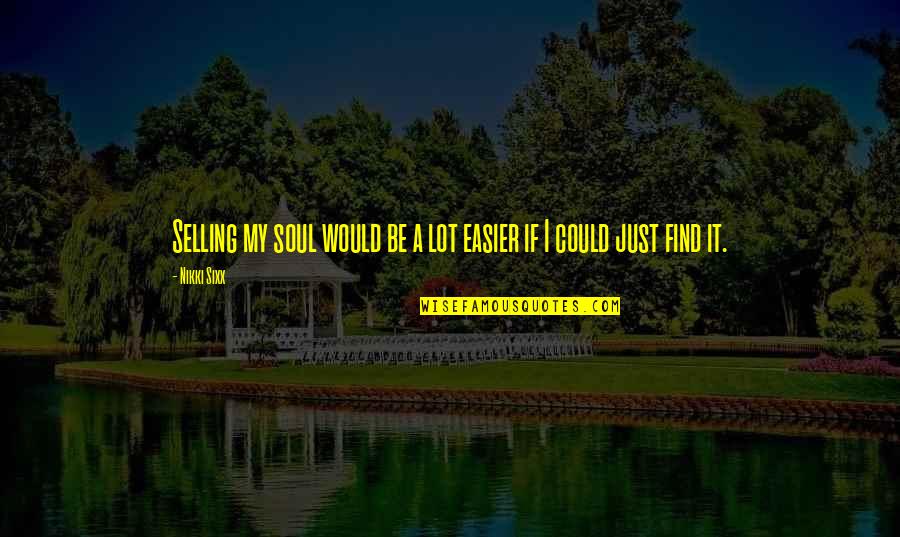 Selling my soul would be a lot easier if I could just find it.
—
Nikki Sixx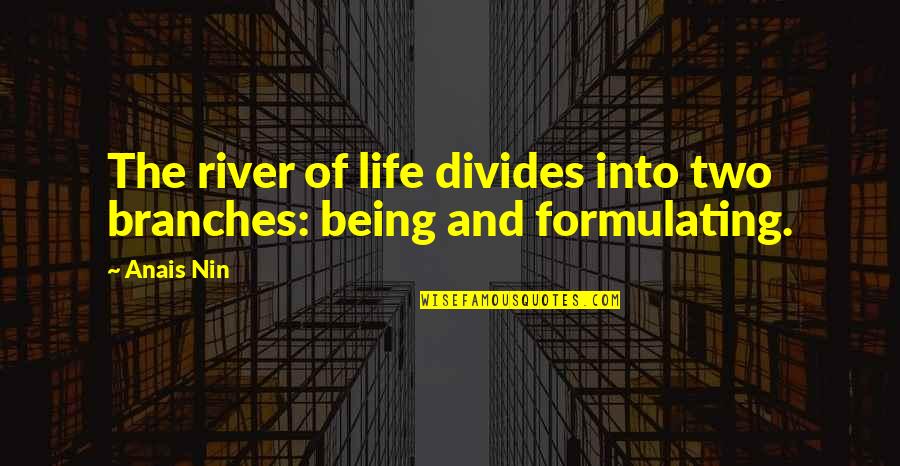 The river of life divides into two branches: being and formulating.
—
Anais Nin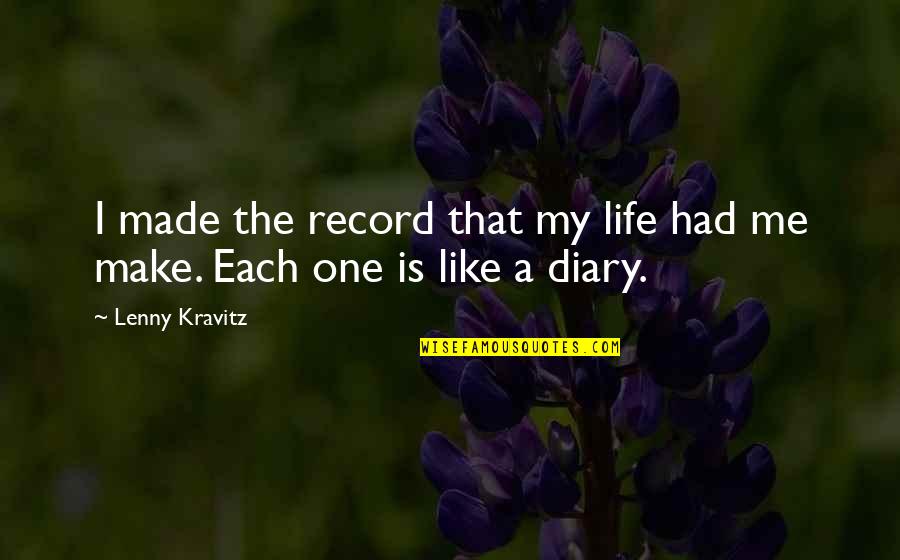 I made the record that my life had me make. Each one is like a diary.
—
Lenny Kravitz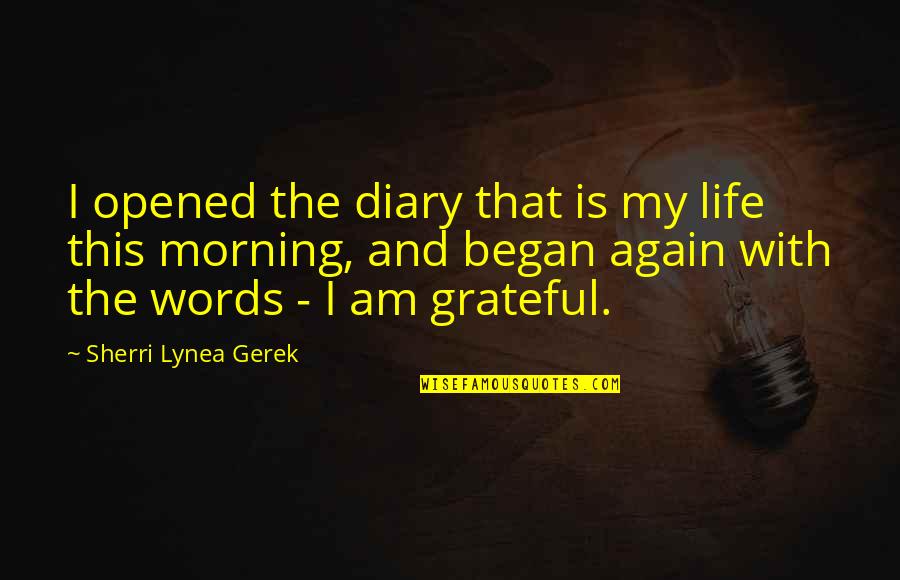 I opened the diary that is my life this morning, and began again with the words - I am grateful.
—
Sherri Lynea Gerek
Keeping a Diary all my life helped me to discover some basic elements essential to the vitality of writing.
—
Anais Nin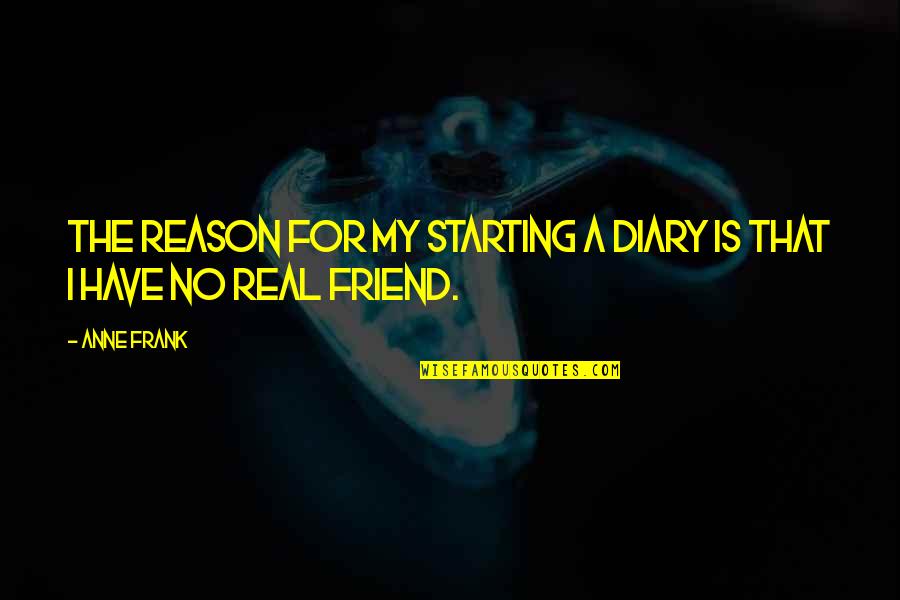 The reason for my starting a diary is that I have no real friend. —
Anne Frank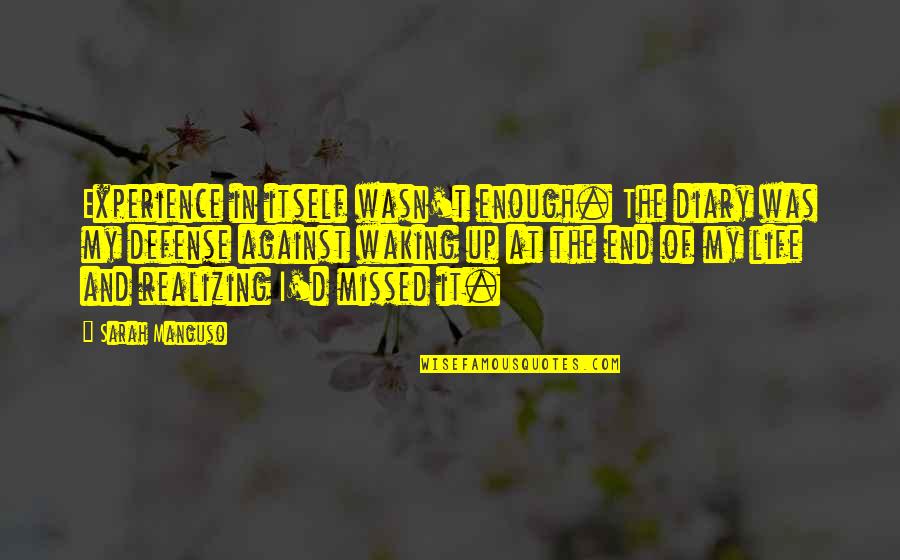 Experience in itself wasn't enough. The diary was my defense against waking up at the end of my life and realizing I'd missed it. —
Sarah Manguso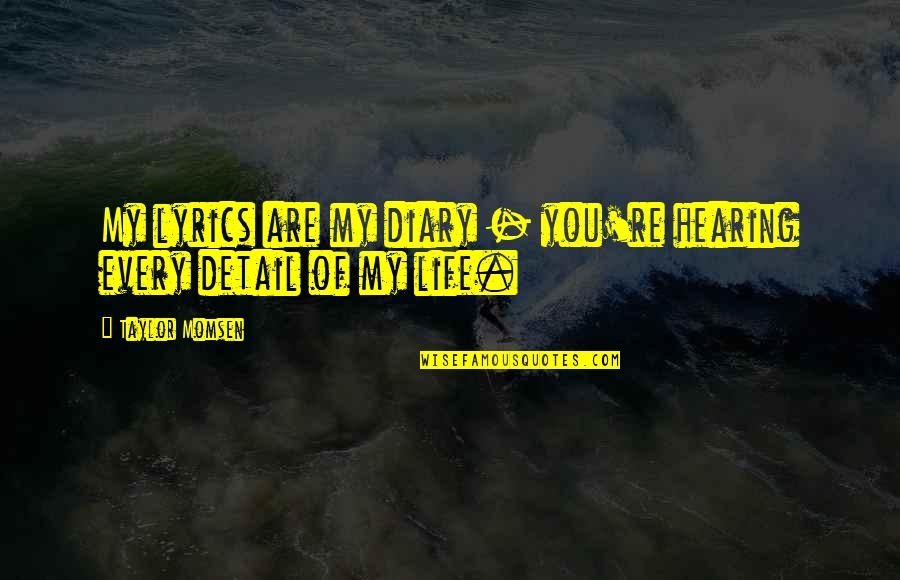 My lyrics are my diary - you're hearing every detail of my life. —
Taylor Momsen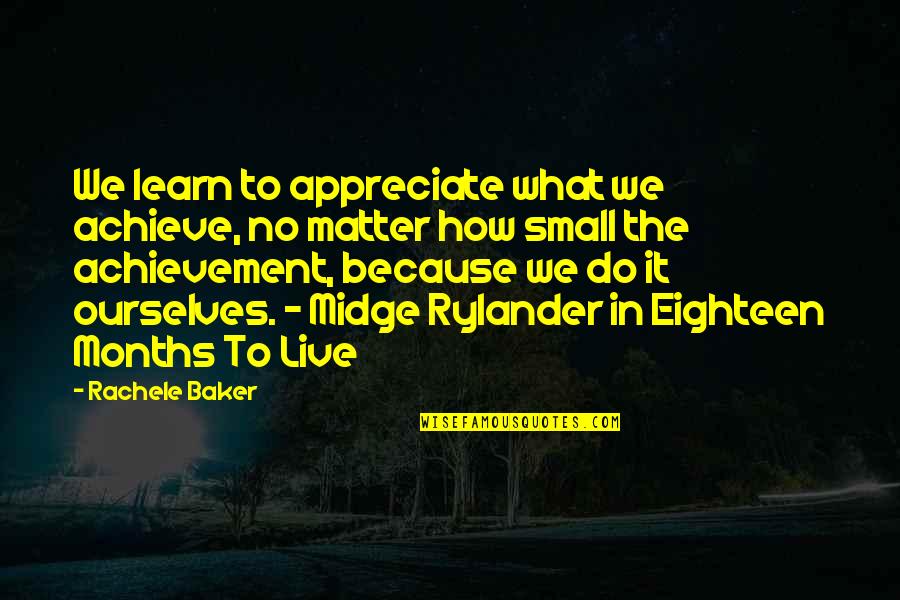 We learn to appreciate what we achieve, no matter how small the achievement, because we do it ourselves. - Midge Rylander in Eighteen Months To Live —
Rachele Baker
On June 30th, 1983, I wrote in my diary, "Why couldn't I write more when I was little? I would've known what my life was like to me then. —
Rebecca Rose Orton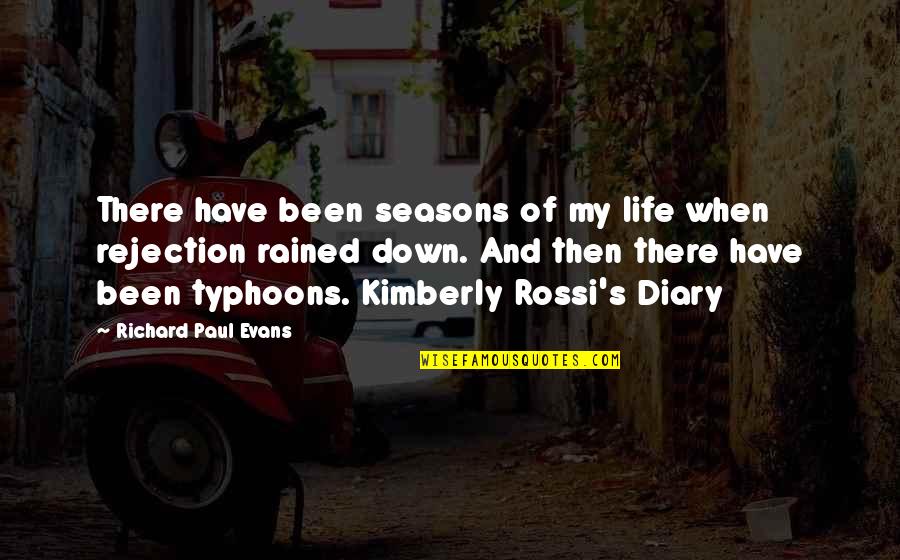 There have been seasons of my life when rejection rained down. And then there have been typhoons. Kimberly Rossi's Diary —
Richard Paul Evans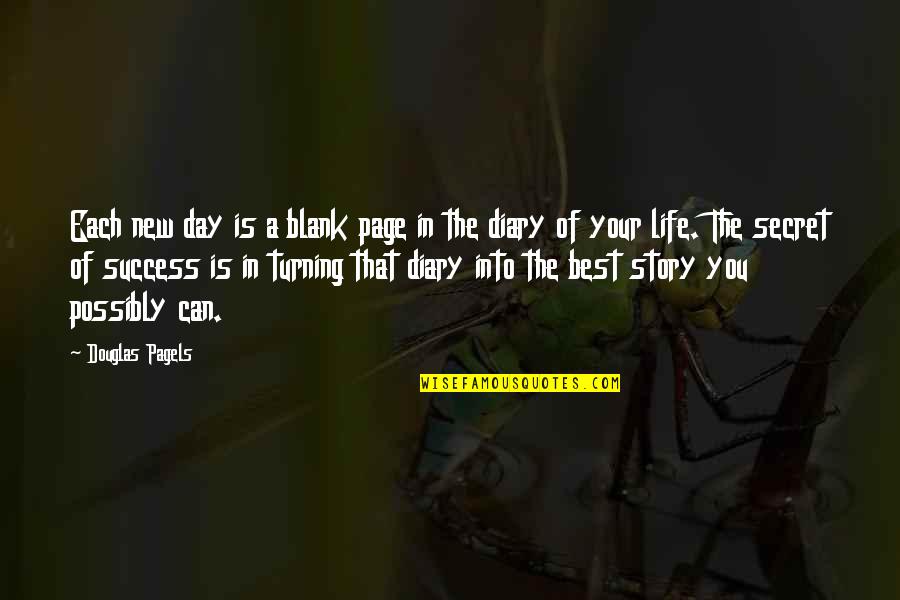 Each new day is a blank page in the
diary of your life
. The secret of success is in turning that diary into the best story you possibly can. —
Douglas Pagels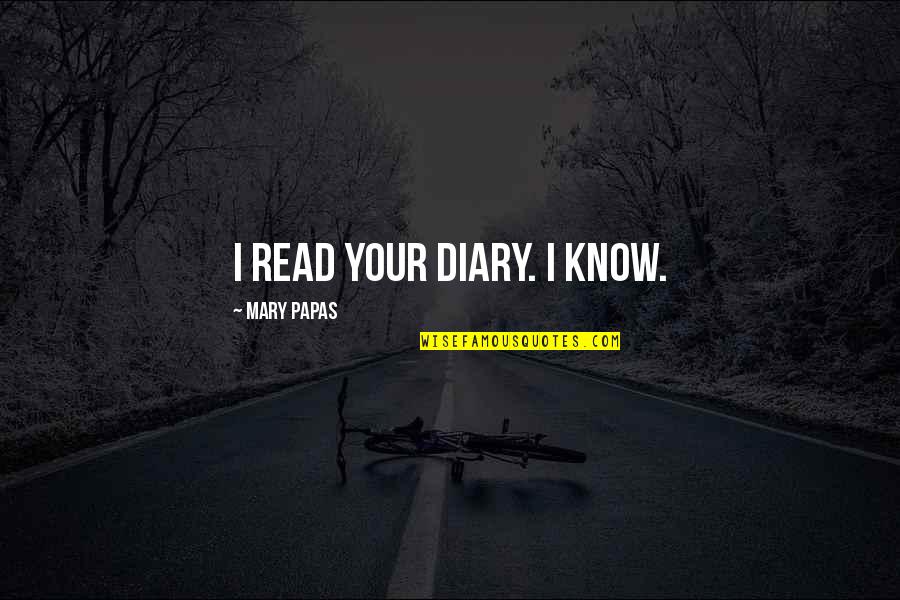 I read your diary. I KNOW. —
Mary Papas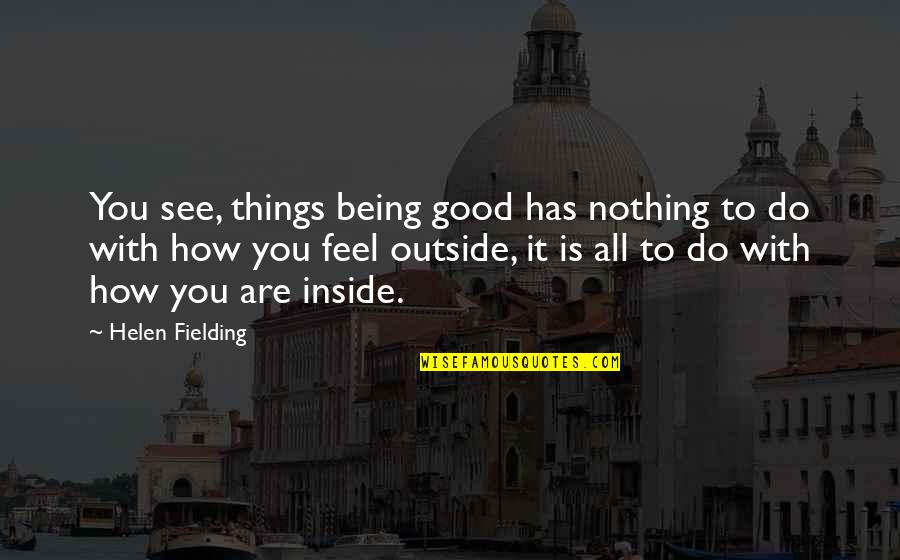 You see, things being good has nothing to do with how you feel outside, it is all to do with how you are inside. —
Helen Fielding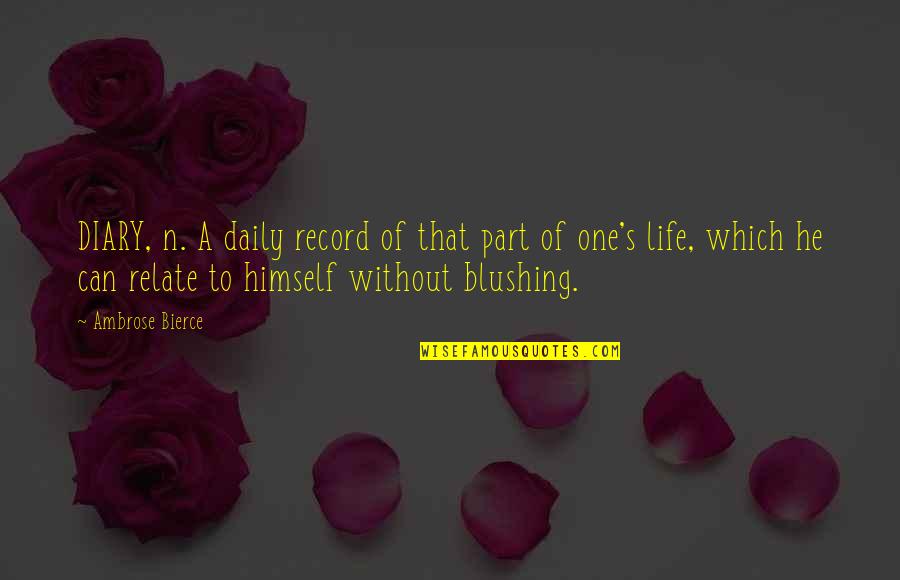 DIARY, n. A daily record of that part of one's life, which he can relate to himself without blushing. —
Ambrose Bierce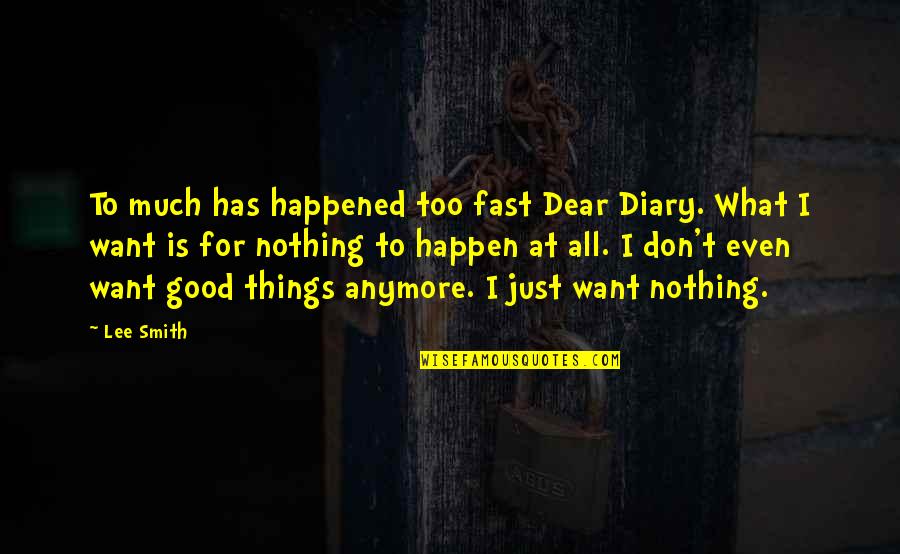 To much has happened too fast Dear Diary. What I want is for nothing to happen at all.
I don't even want good things anymore. I just want nothing. —
Lee Smith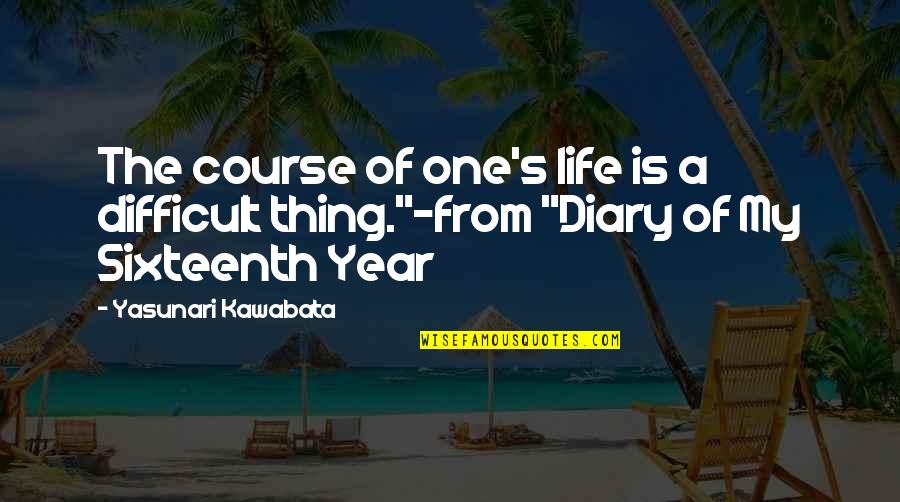 The course of one's life is a difficult thing."
-from "Diary of My Sixteenth Year —
Yasunari Kawabata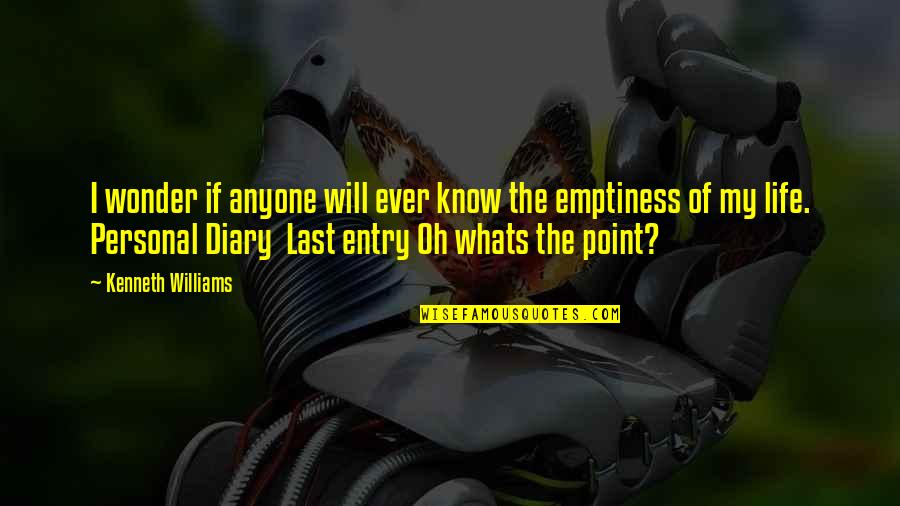 I wonder if anyone will ever know the emptiness of my life. Personal Diary
Last entry Oh whats the point? —
Kenneth Williams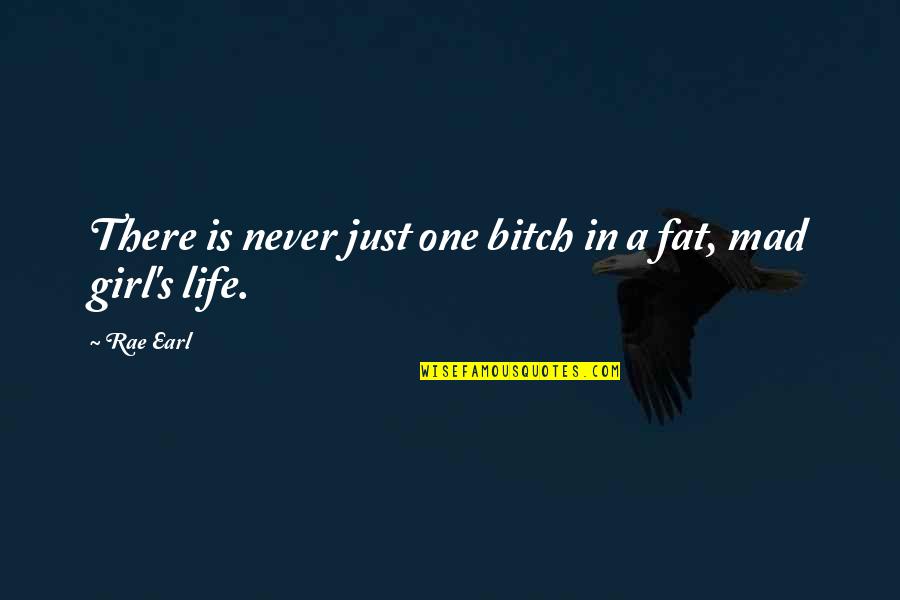 There is never just one bitch in a fat, mad girl's life. —
Rae Earl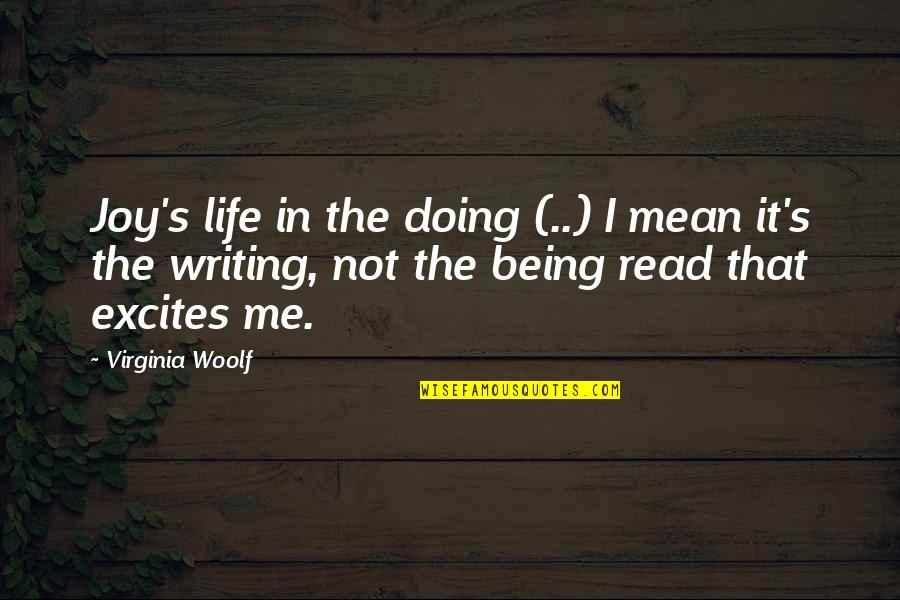 Joy's life in the doing (..) I mean it's the writing, not the being read that excites me. —
Virginia Woolf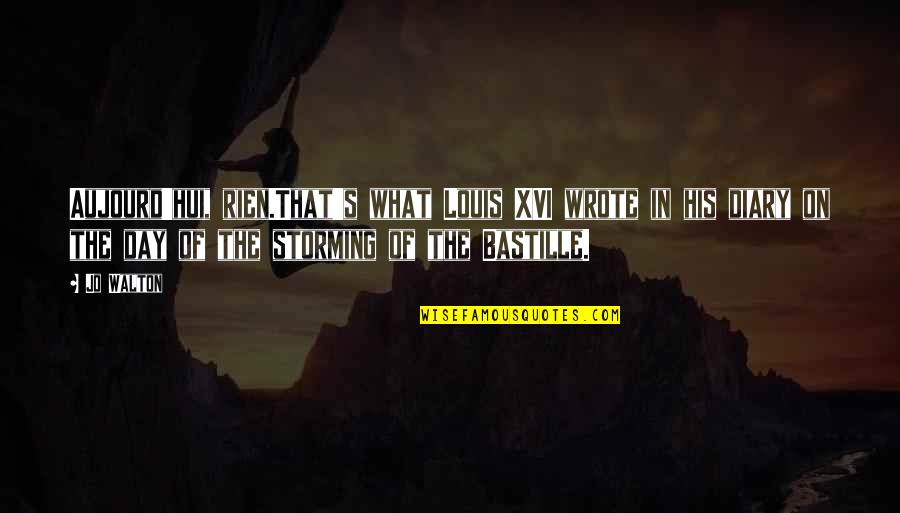 Aujourd'hui, rien.
That's what Louis XVI wrote in his diary on the day of the storming of the Bastille. —
Jo Walton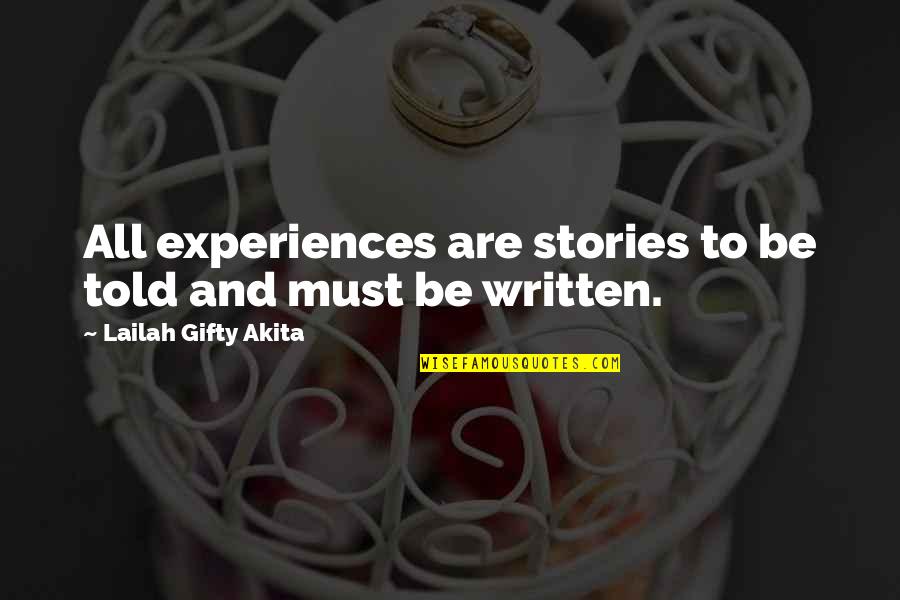 All experiences are stories to be told and must be written. —
Lailah Gifty Akita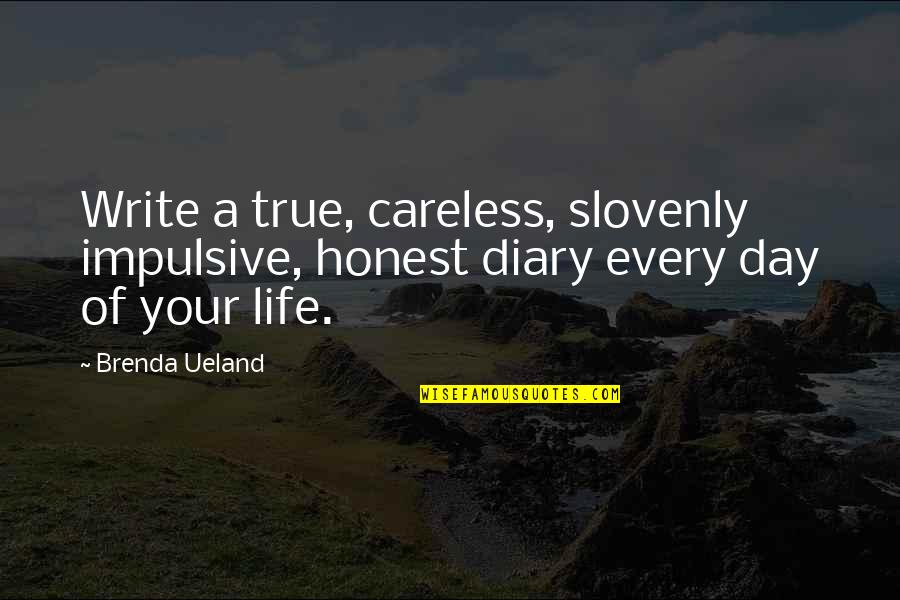 Write a true, careless, slovenly impulsive, honest diary every day of your life. —
Brenda Ueland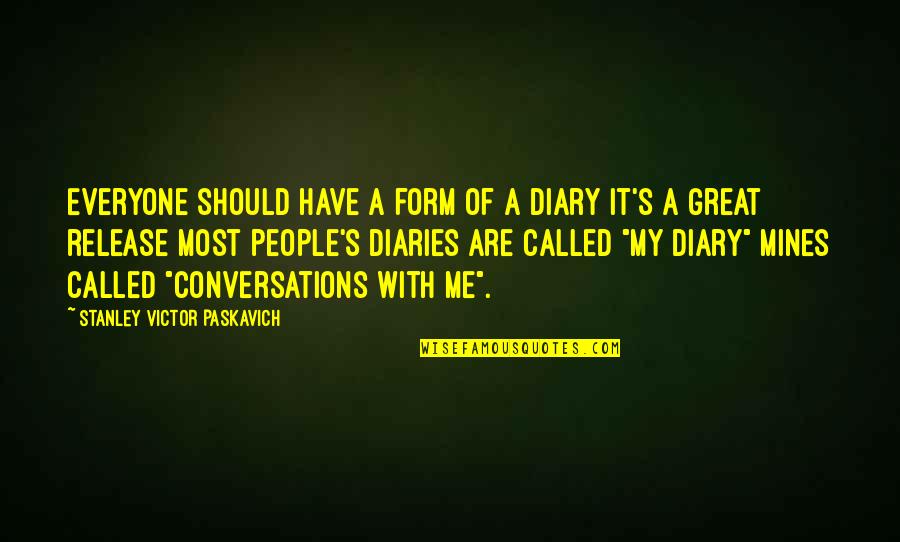 Everyone should have a form of a diary it's a great release Most people's Diaries are called "My Diary" Mines called "Conversations with Me". —
Stanley Victor Paskavich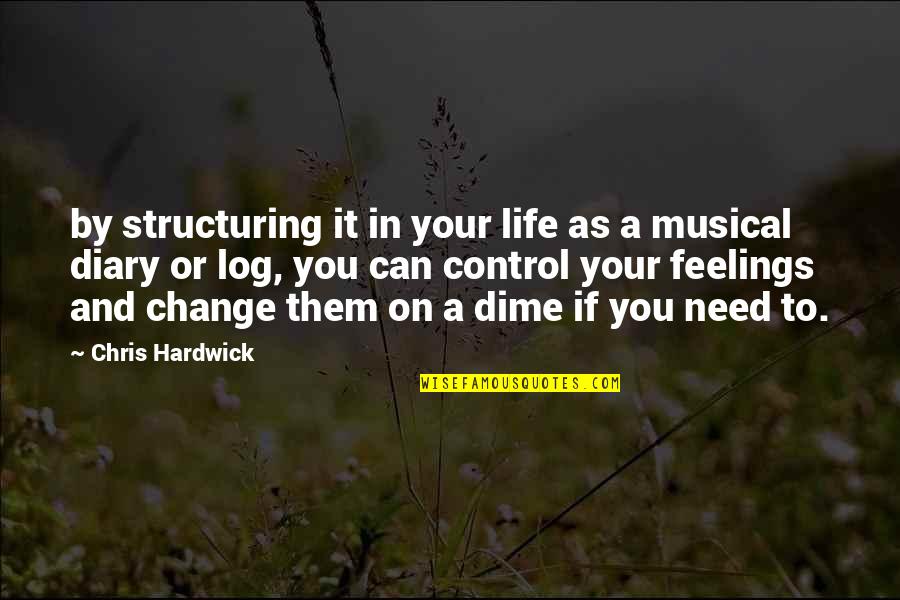 by structuring it in your life as a musical diary or log, you can control your feelings and change them on a dime if you need to. —
Chris Hardwick