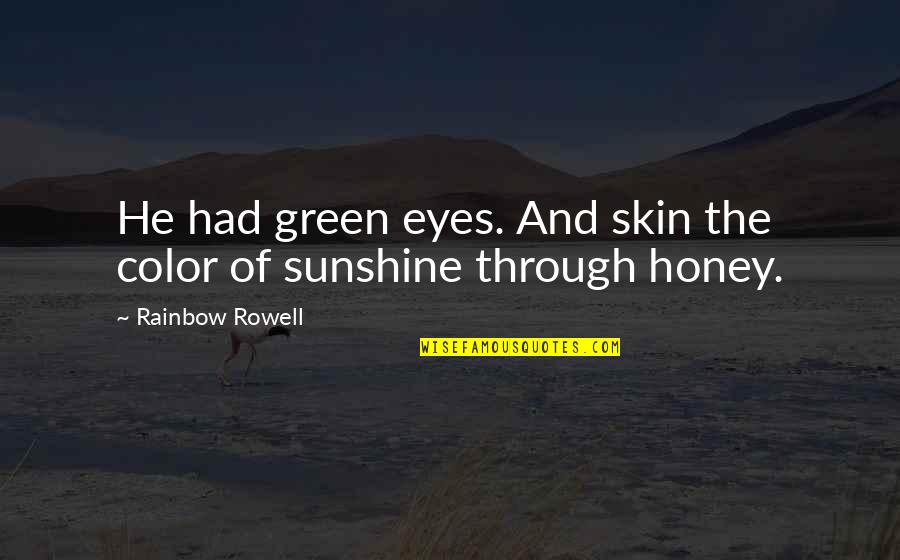 He had green eyes. And skin the color of sunshine through honey.
—
Rainbow Rowell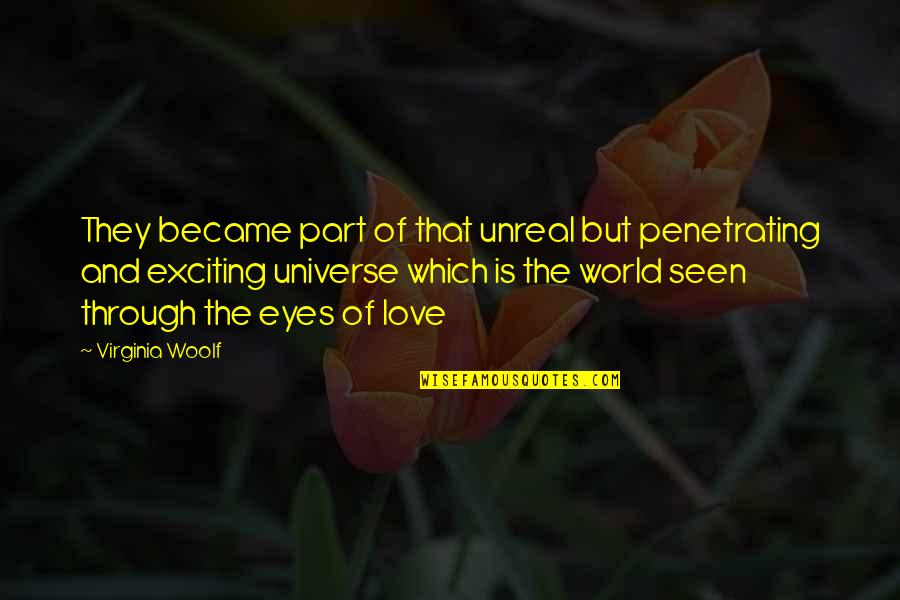 They became part of that unreal but penetrating and exciting universe which is the world seen through the eyes of love
—
Virginia Woolf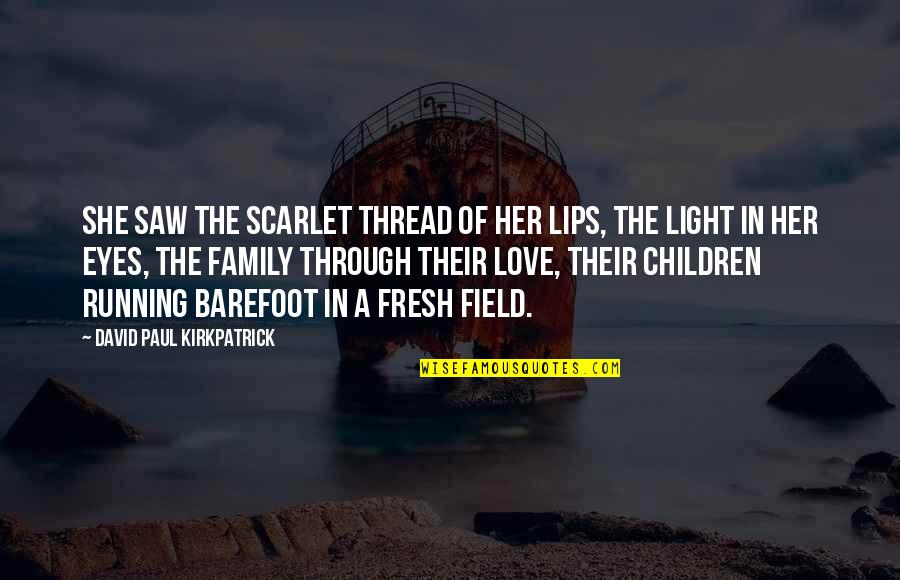 She saw the scarlet thread of her lips, the light in her eyes, the family through their love, their children running barefoot in a fresh field.
—
David Paul Kirkpatrick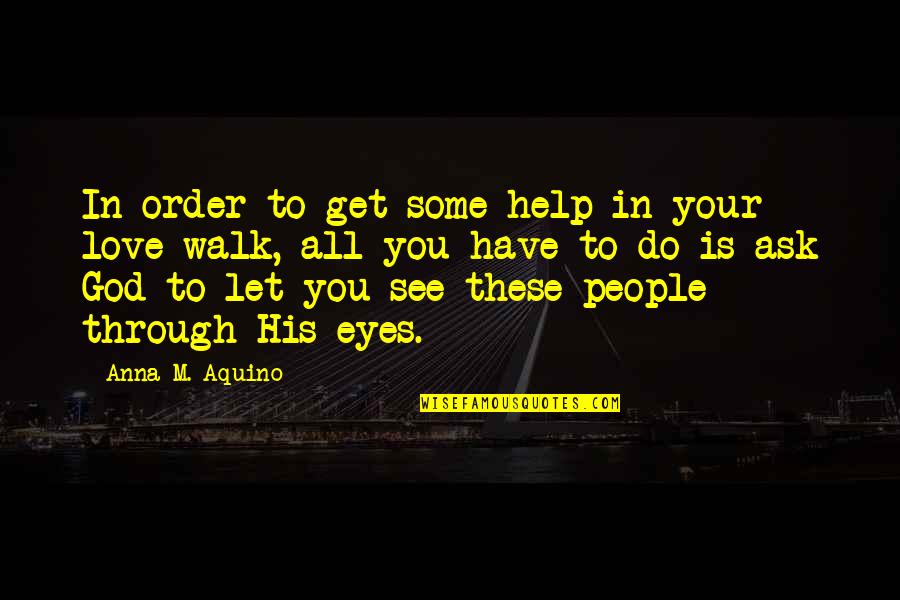 In order to get some help in your love walk, all you have to do is ask God to let you see these people through His eyes.
—
Anna M. Aquino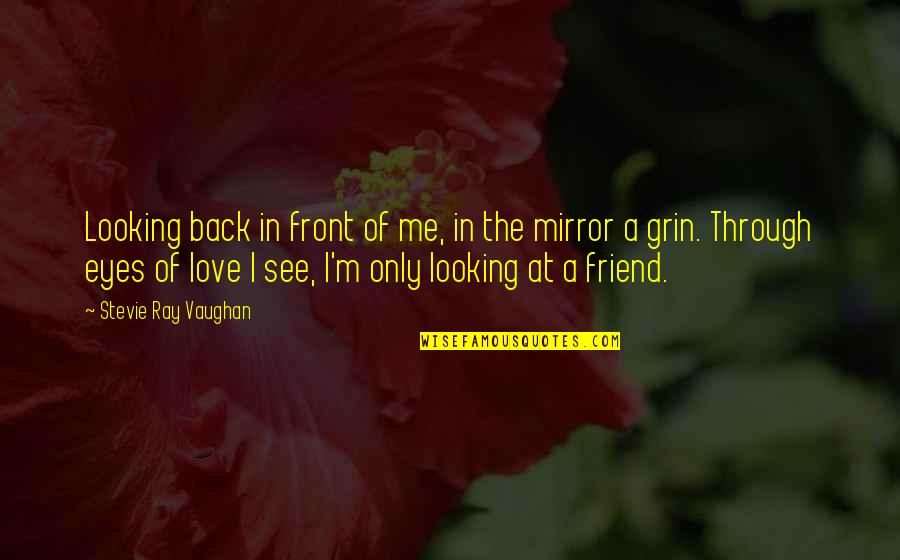 Looking back in front of me, in the mirror a grin. Through eyes of love I see, I'm only looking at a friend.
—
Stevie Ray Vaughan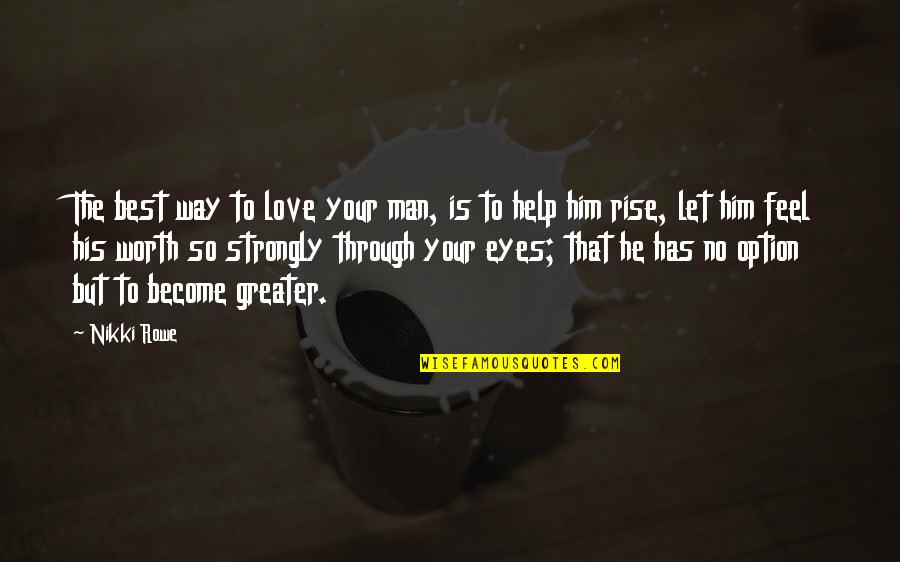 The best way to love your man, is to help him rise, let him feel his worth so strongly through your eyes; that he has no option but to become greater.
—
Nikki Rowe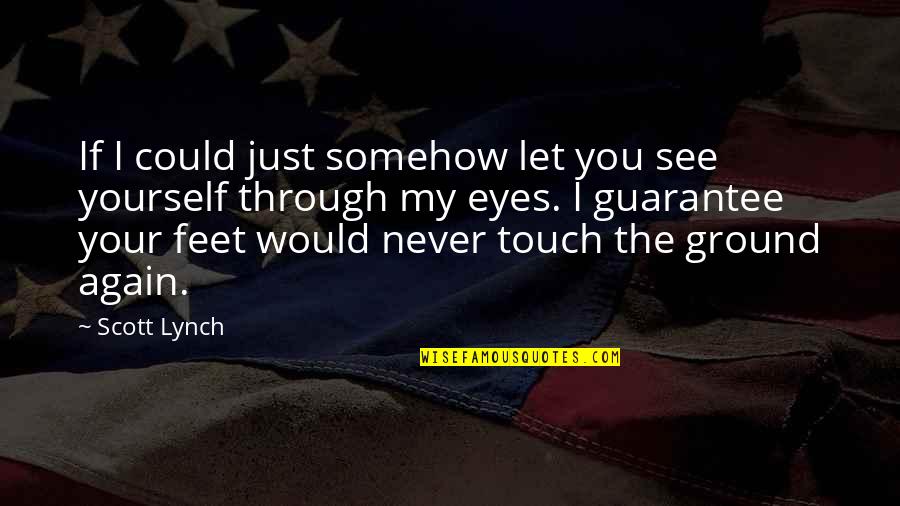 If I could just somehow let you see yourself through my eyes. I guarantee your feet would never touch the ground again.
—
Scott Lynch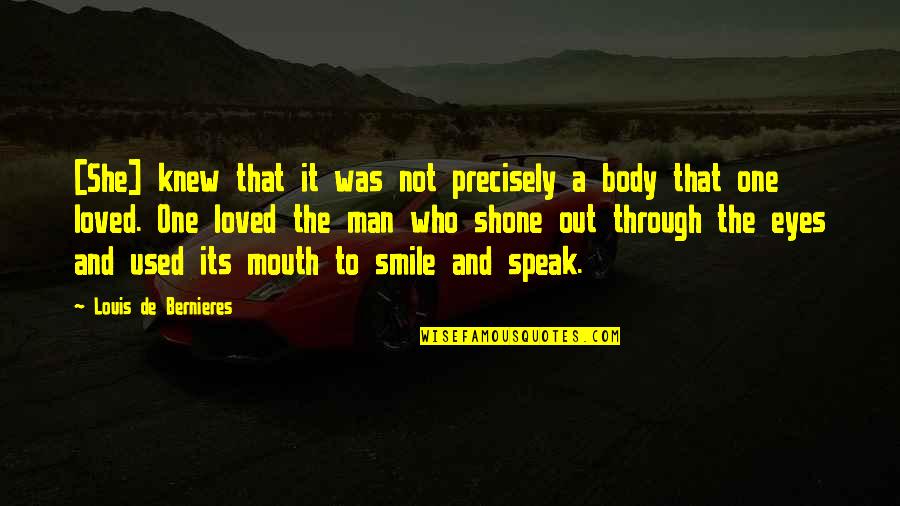 [She] knew that it was not precisely a body that one loved. One loved the man who shone out through the eyes and used its mouth to smile and speak.
—
Louis De Bernieres
When you view yourself through the lens of God's Word, you will better understand God's love for you and the worth you have in His eyes. —
Elizabeth George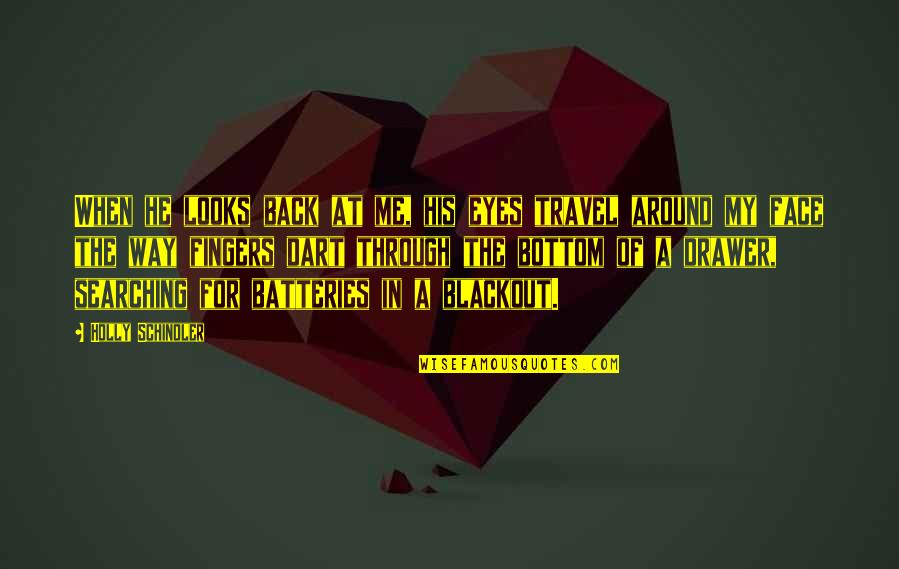 When he looks back at me, his eyes travel around my face the way fingers dart through the bottom of a drawer, searching for batteries in a blackout. —
Holly Schindler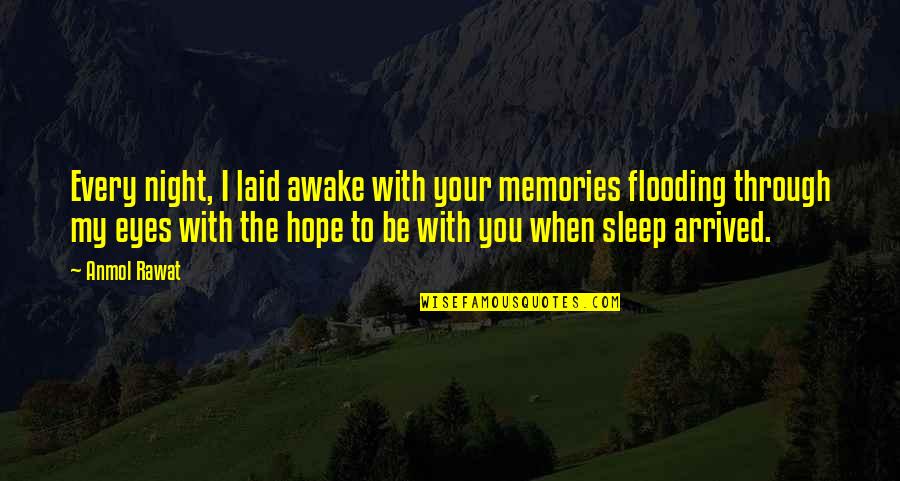 Every night, I laid awake with your memories flooding through my eyes with the hope to be with you when sleep arrived. —
Anmol Rawat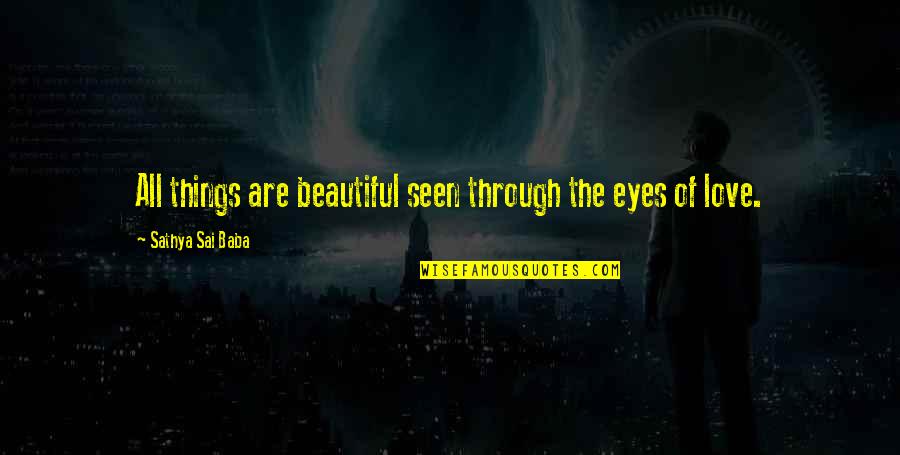 All things are beautiful seen through the eyes of love. —
Sathya Sai Baba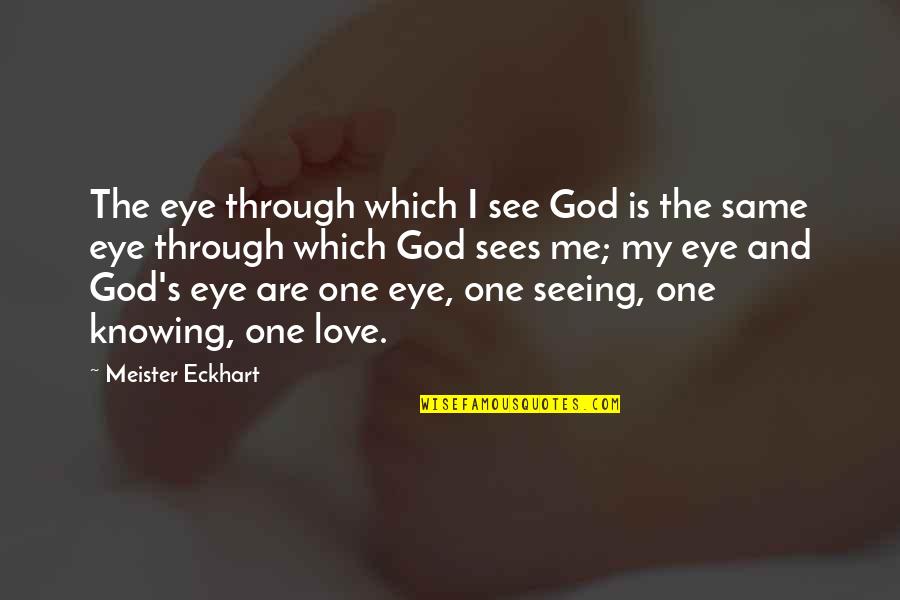 The eye through which I see God is the same eye through which God sees me; my eye and God's eye are one eye, one seeing, one knowing, one love. —
Meister Eckhart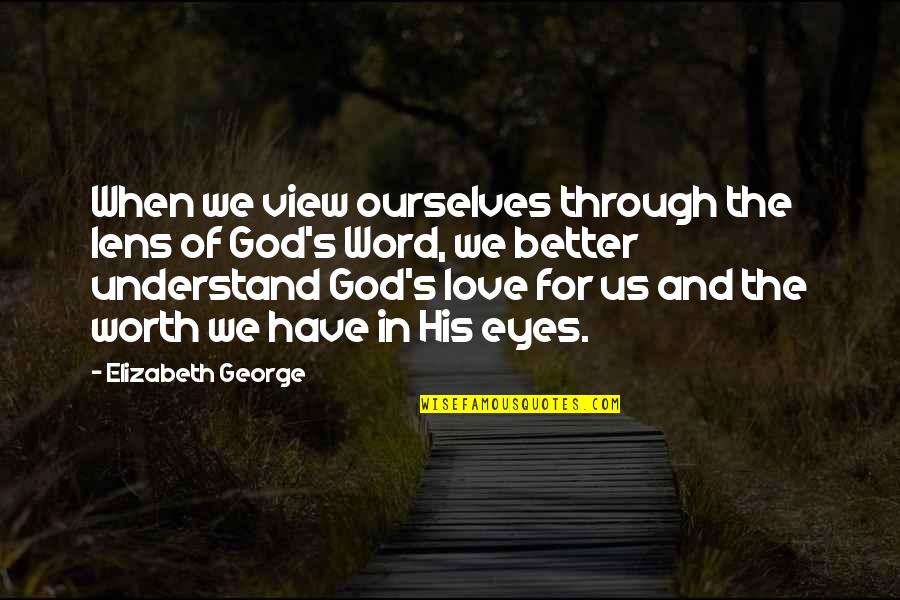 When we view ourselves through the lens of God's Word, we better understand God's love for us and the worth we have in His eyes. —
Elizabeth George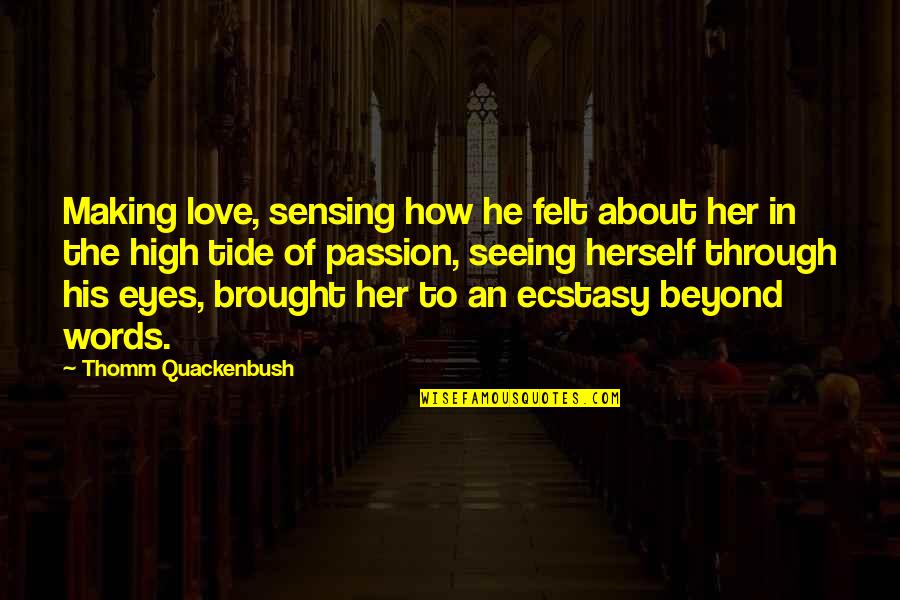 Making love, sensing how he felt about her in the high tide of passion, seeing herself through his eyes, brought her to an ecstasy beyond words. —
Thomm Quackenbush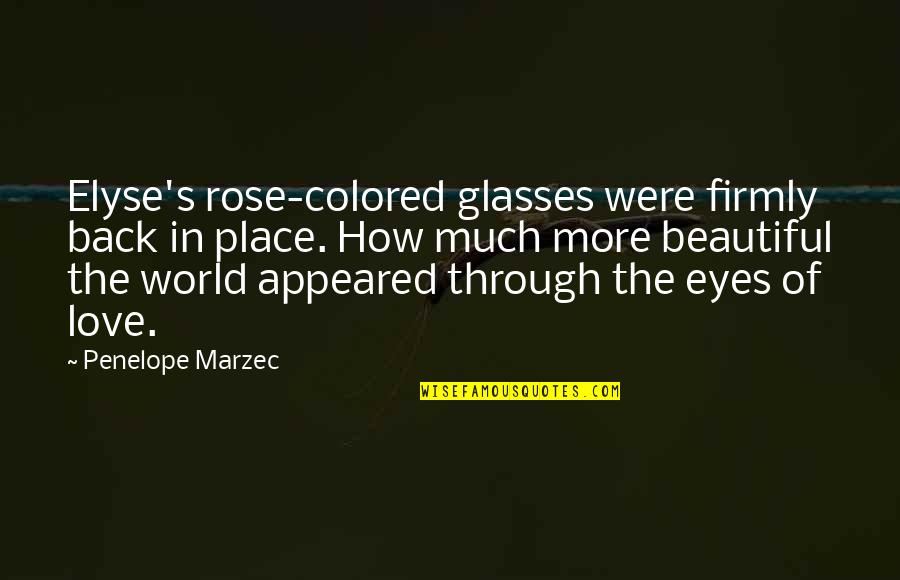 Elyse's rose-colored glasses were firmly back in place. How much more beautiful the world appeared through the eyes of love. —
Penelope Marzec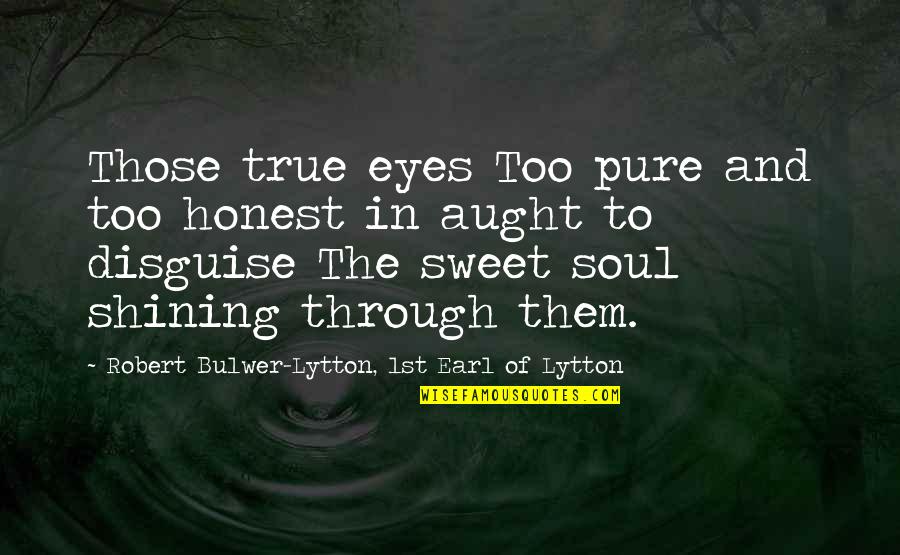 Those true eyes Too pure and too honest in aught to disguise The sweet soul shining through them. —
Robert Bulwer-Lytton, 1st Earl Of Lytton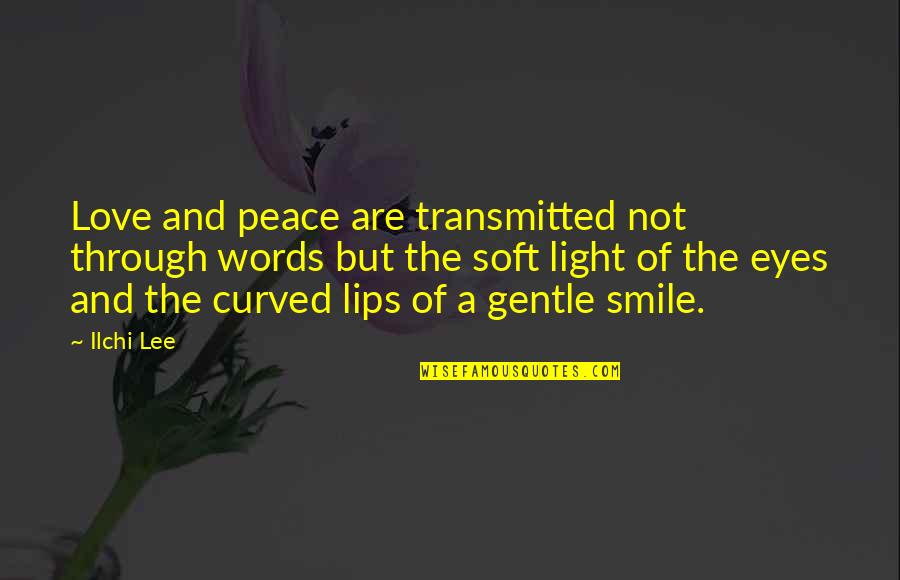 Love and peace are transmitted not through words but the soft light of the eyes and the curved lips of a gentle smile. —
Ilchi Lee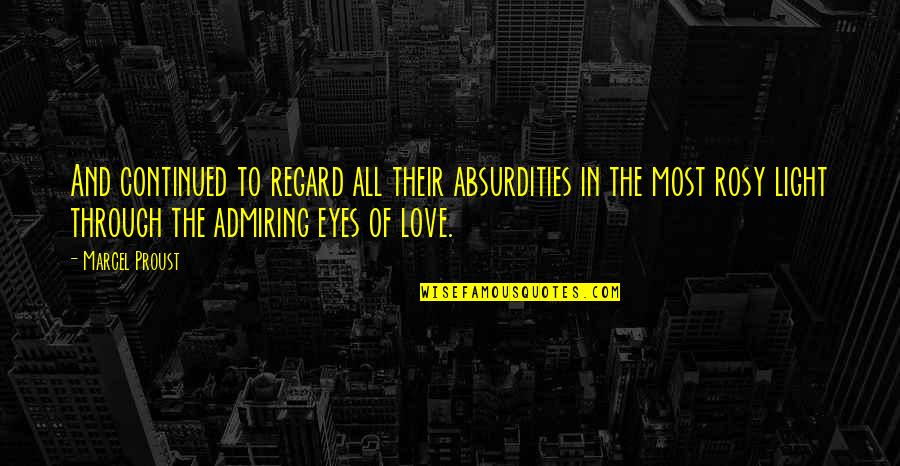 And continued to regard all their absurdities in the most rosy light through the admiring eyes of love. —
Marcel Proust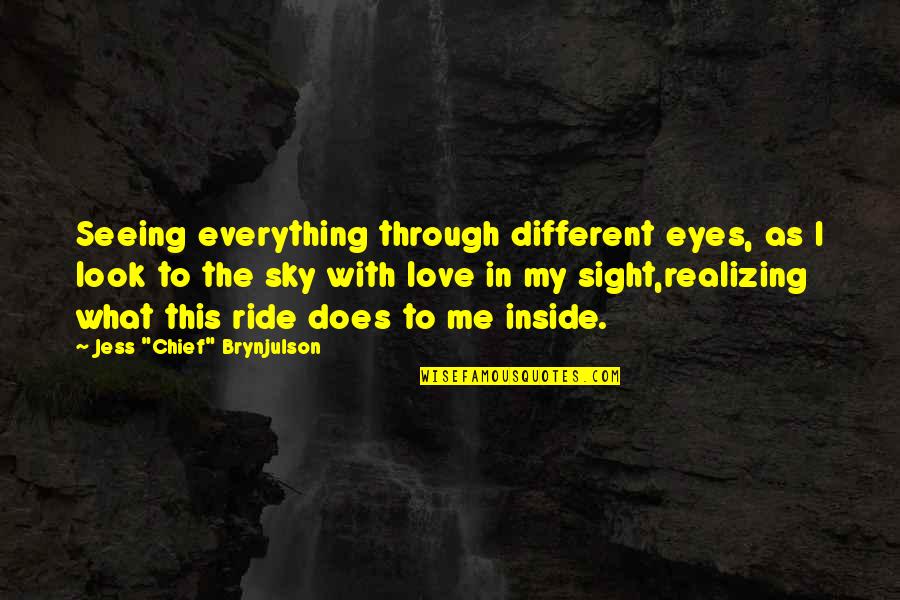 Seeing everything through different eyes,
as I look to the sky with love in my sight,
realizing what this ride does to me inside. —
Jess "Chief" Brynjulson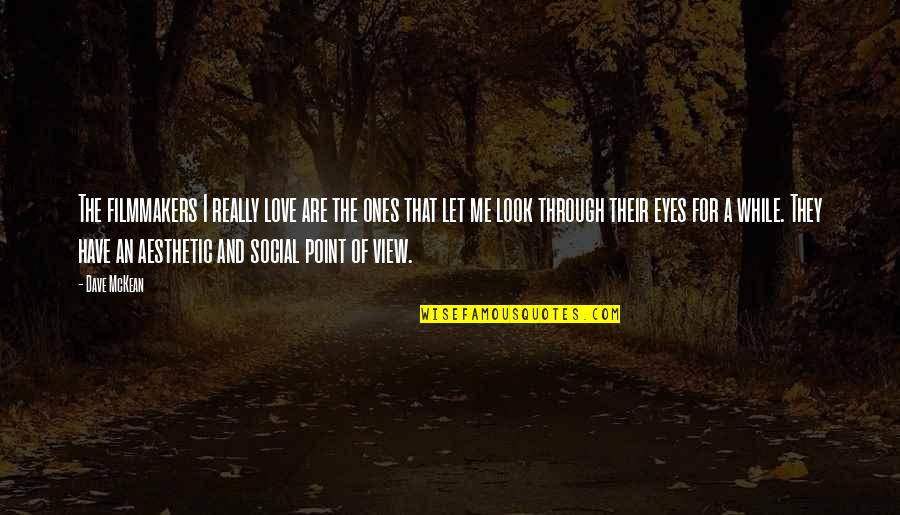 The filmmakers I really love are the ones that let me look through their eyes for a while. They have an aesthetic and social point of view. —
Dave McKean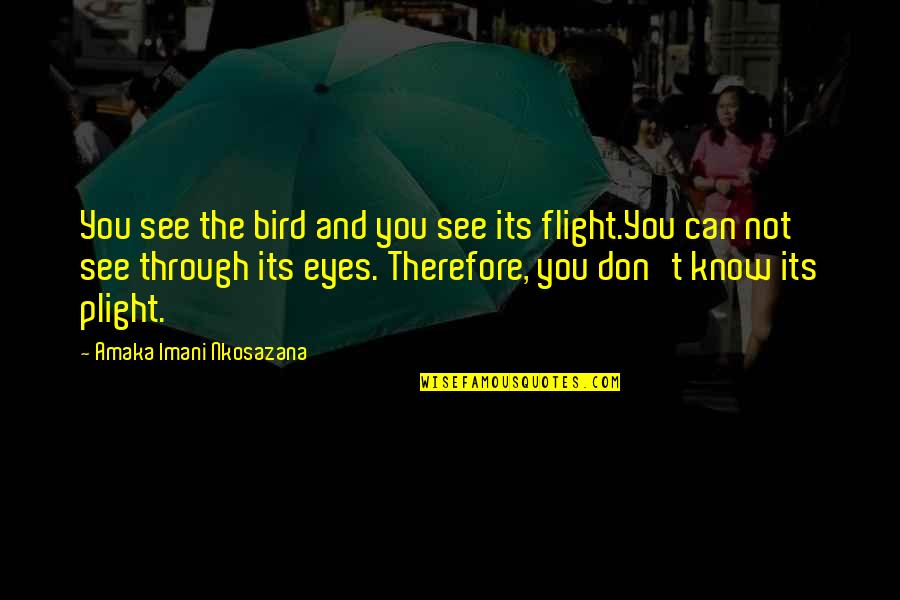 You see the bird and you see its flight.
You can not see through its eyes. Therefore, you don't know its plight. —
Amaka Imani Nkosazana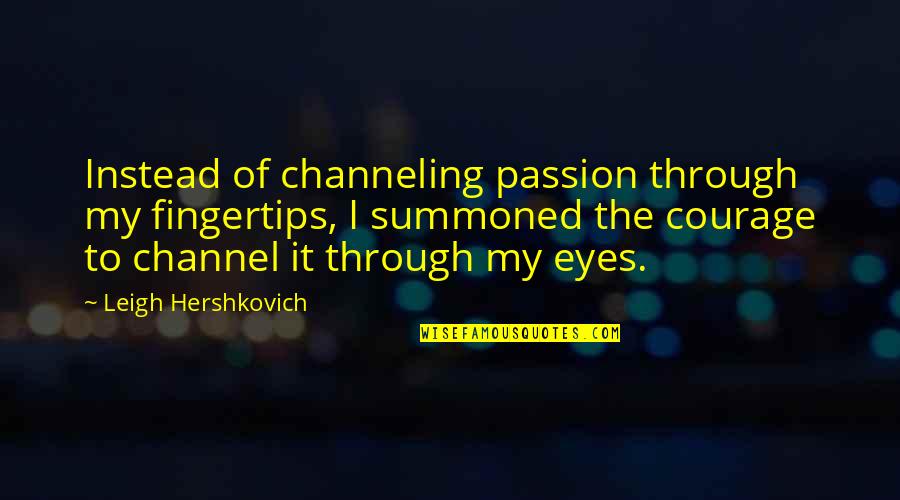 Instead of channeling passion through my fingertips, I summoned the courage to channel it through my eyes. —
Leigh Hershkovich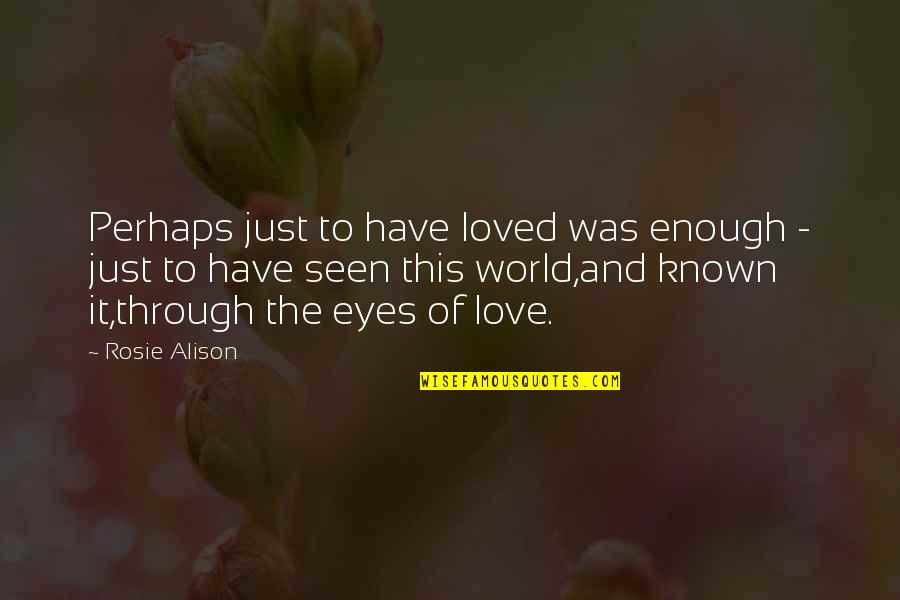 Perhaps just to have loved was enough - just to have seen this world,and known it,through the eyes of love. —
Rosie Alison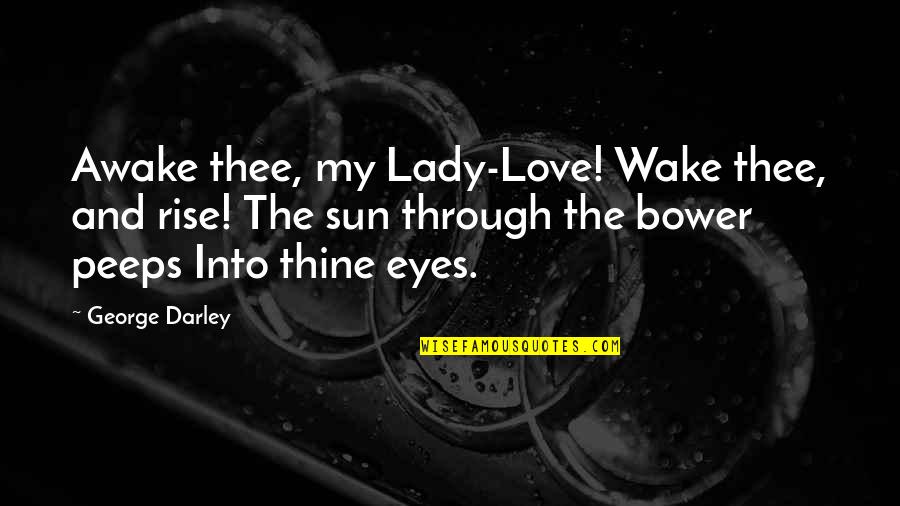 Awake thee, my Lady-Love! Wake thee, and rise! The sun through the bower peeps Into thine eyes. —
George Darley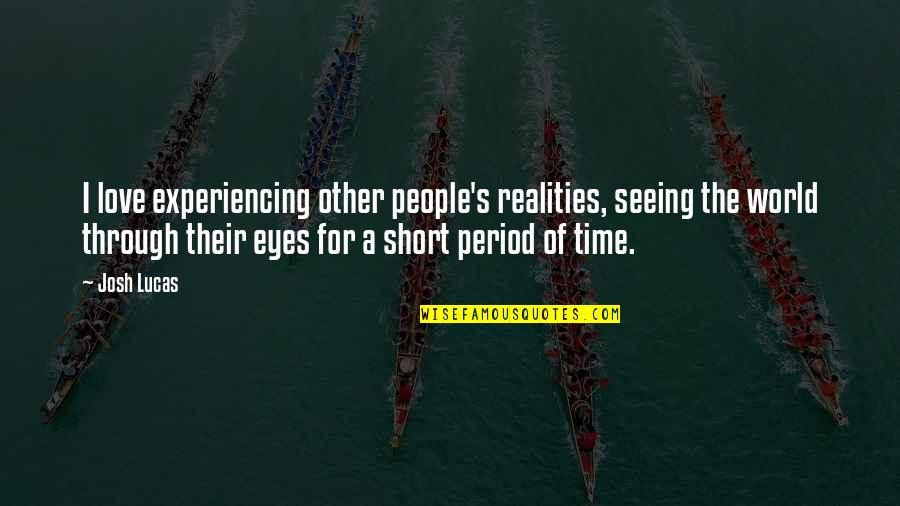 I love experiencing other people's realities, seeing the world through their eyes for a short period of time. —
Josh Lucas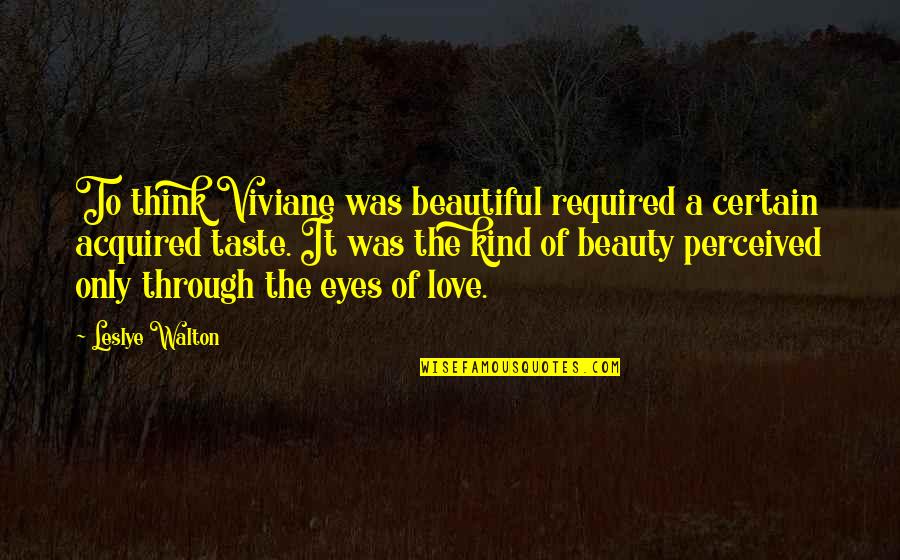 To think Viviane was beautiful required a certain acquired taste. It was the kind of beauty perceived only through the eyes of love. —
Leslye Walton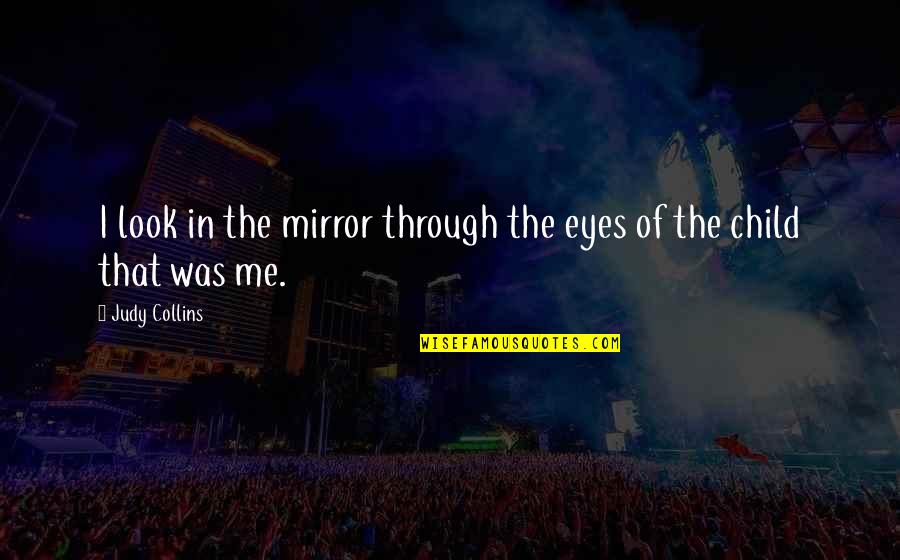 I look in the mirror through the eyes of the child that was me. —
Judy Collins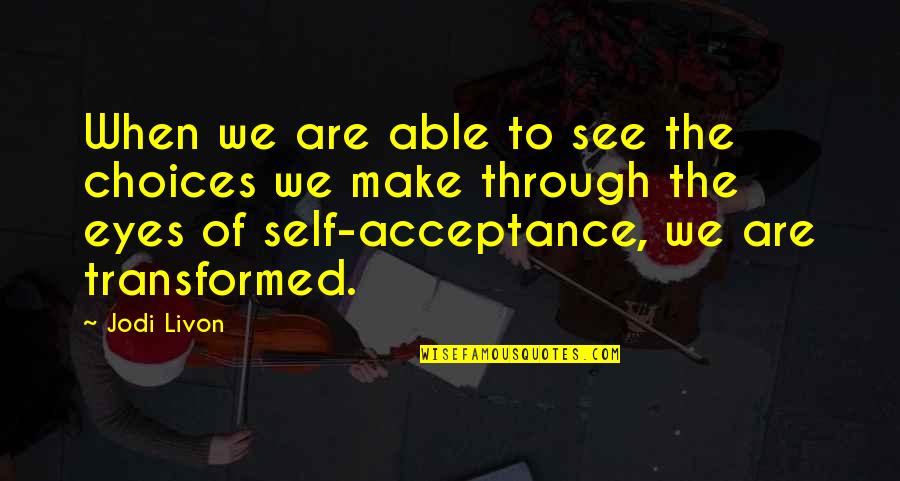 When we are able to see the choices we make through the eyes of self-acceptance, we are transformed. —
Jodi Livon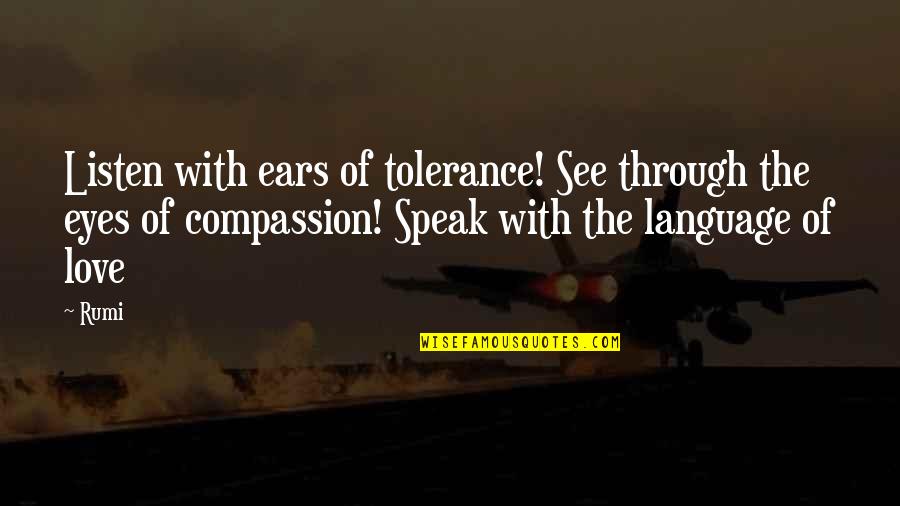 Listen with ears of tolerance! See through the eyes of compassion! Speak with the language of love —
Rumi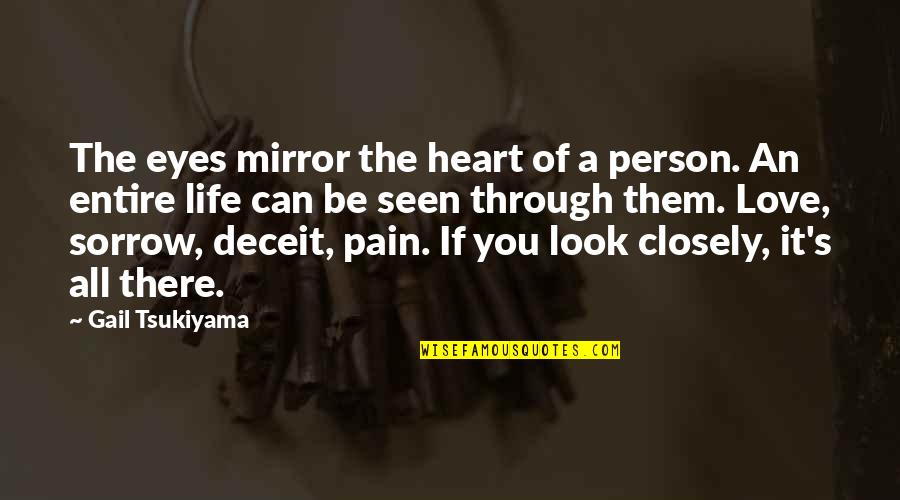 The eyes mirror the heart of a person. An entire life can be seen through them. Love, sorrow, deceit, pain. If you look closely, it's all there. —
Gail Tsukiyama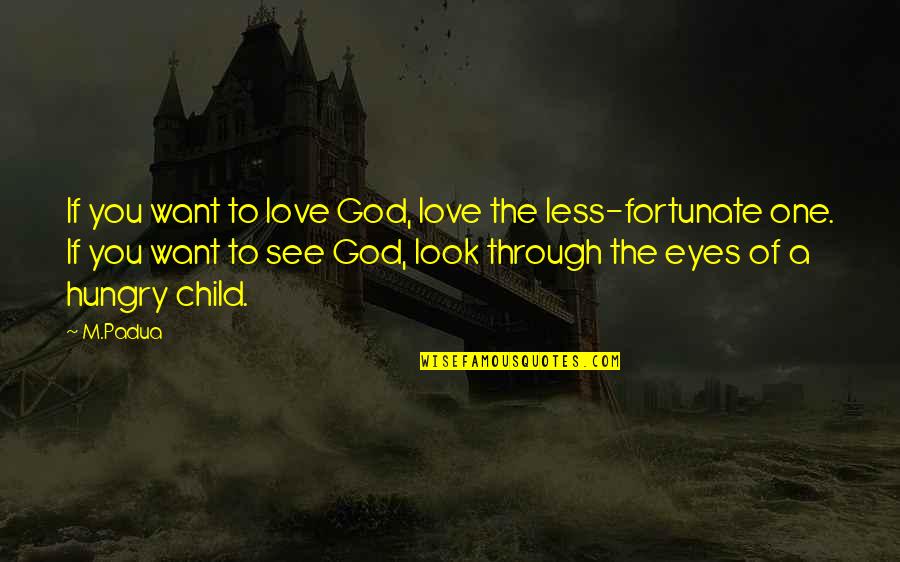 If you want to love God, love the less-fortunate one. If you want to see God, look through the eyes of a hungry child. —
M.Padua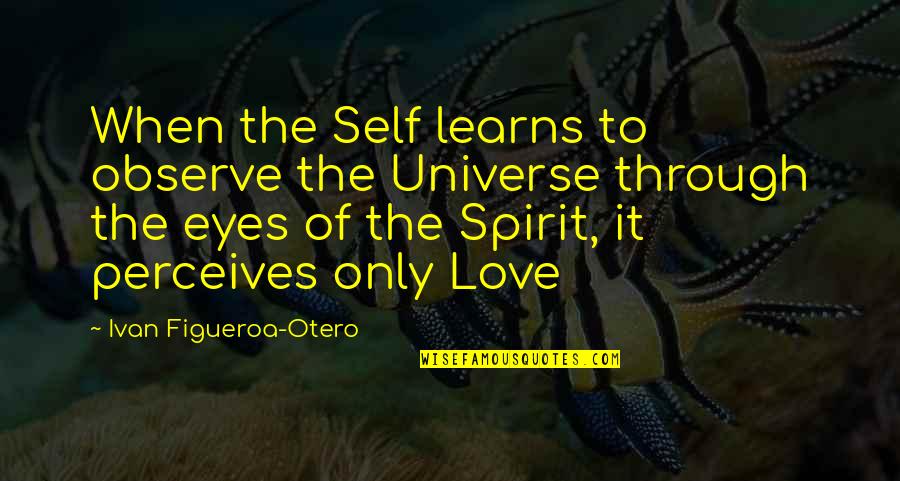 When the Self learns to observe the Universe through the eyes of the Spirit, it perceives only Love —
Ivan Figueroa-Otero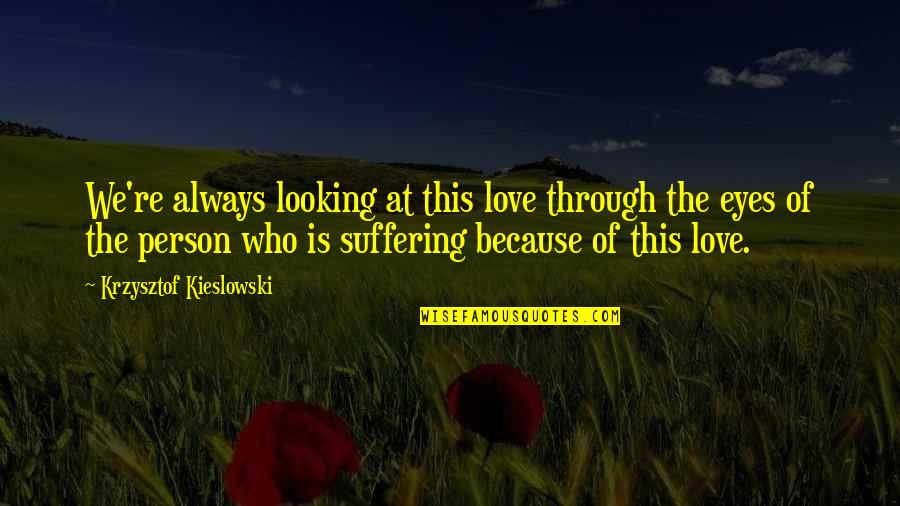 We're always looking at this
love through the eyes
of the person who is suffering because of this love. —
Krzysztof Kieslowski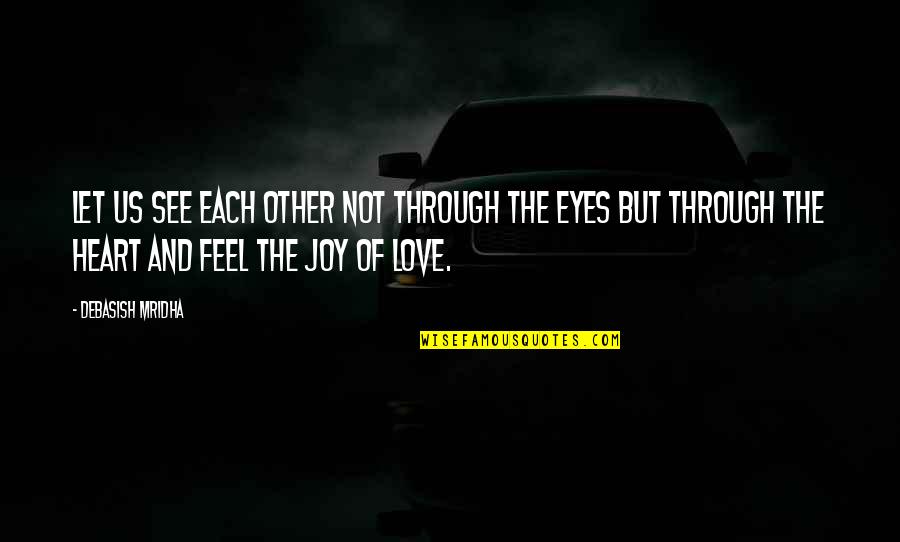 Let us see each other not through the eyes but through the heart and feel the joy of love. —
Debasish Mridha
Love is the enjoyment one experiences by looking at the world through the eyes of another. —
James Rozoff