Things I Never Said Quotes
Collection of top 48 famous quotes about Things I Never Said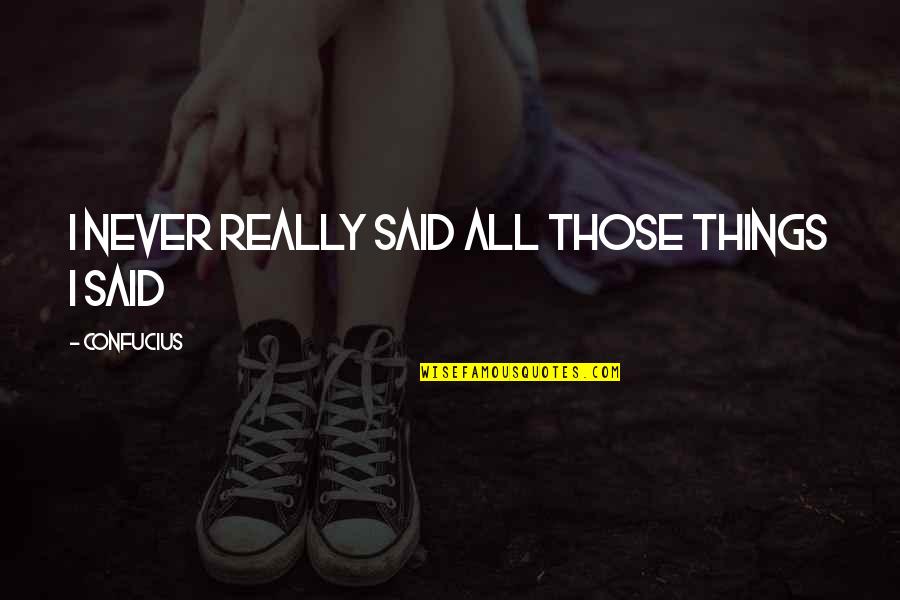 I never really said all those things I said
—
Confucius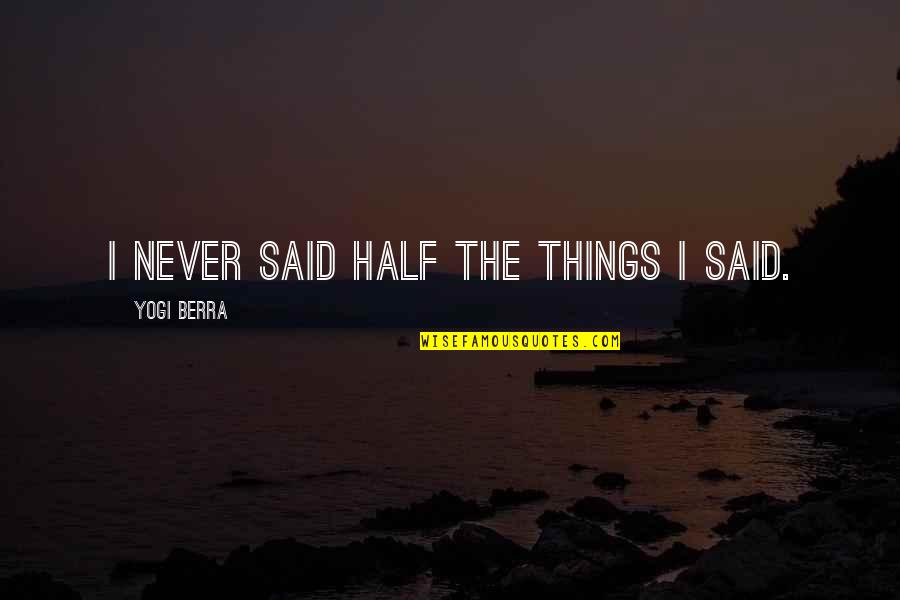 I never said half the things I said.
—
Yogi Berra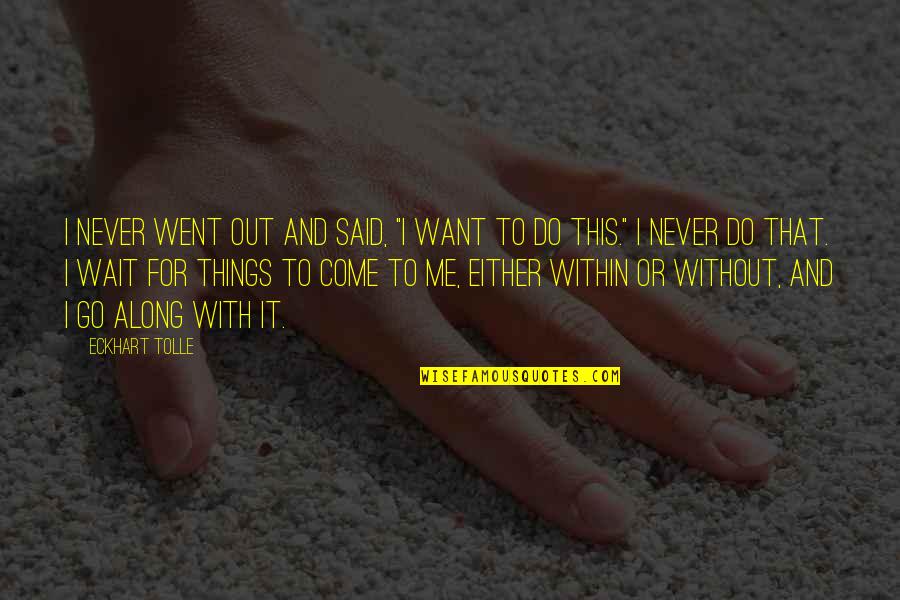 I never went out and said, "I want to do this." I never do that. I wait for things to come to me, either within or without, and I go along with it.
—
Eckhart Tolle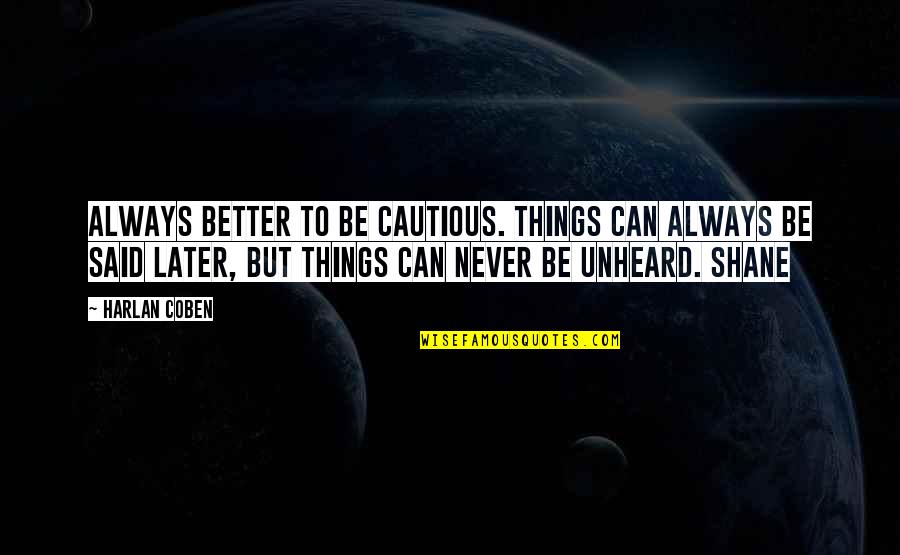 Always better to be cautious. Things can always be said later, but things can never be unheard. Shane
—
Harlan Coben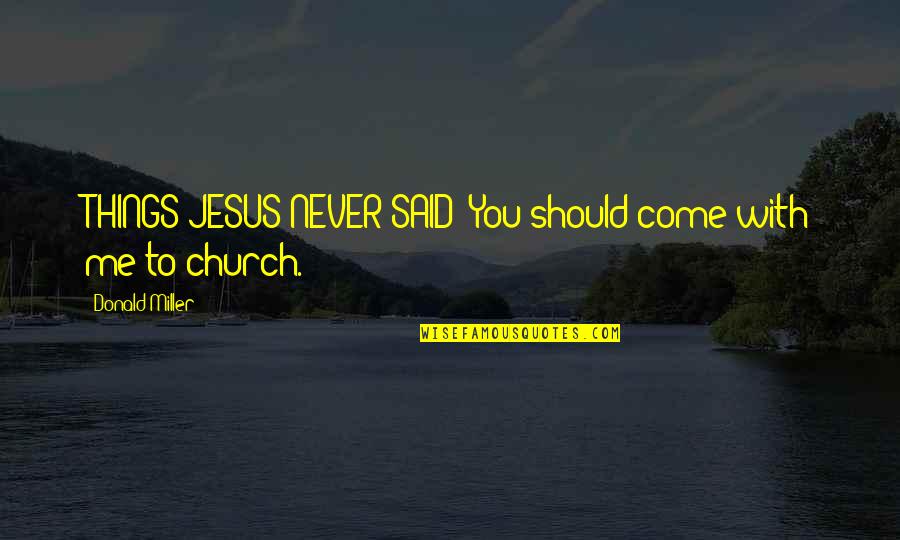 THINGS JESUS NEVER SAID: You should come with me to church.
—
Donald Miller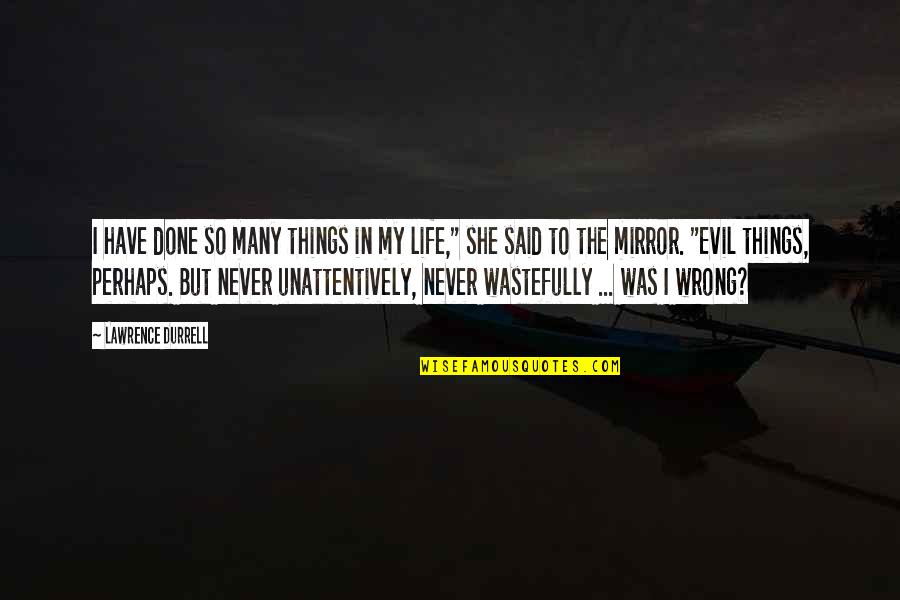 I have done so many things in my life," she said to the mirror. "Evil things, perhaps. But never unattentively, never wastefully ... was I wrong?
—
Lawrence Durrell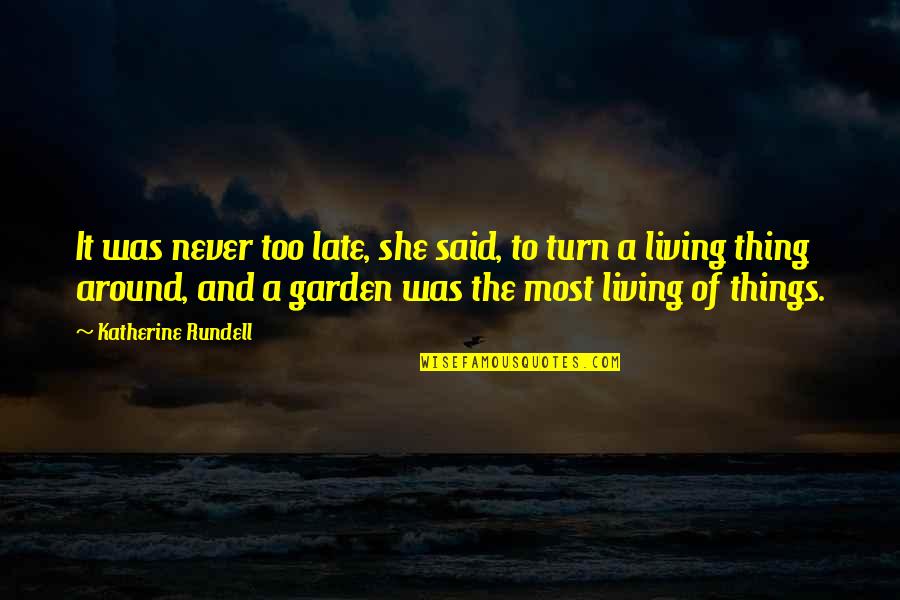 It was never too late, she said, to turn a living thing around, and a garden was the most living of things.
—
Katherine Rundell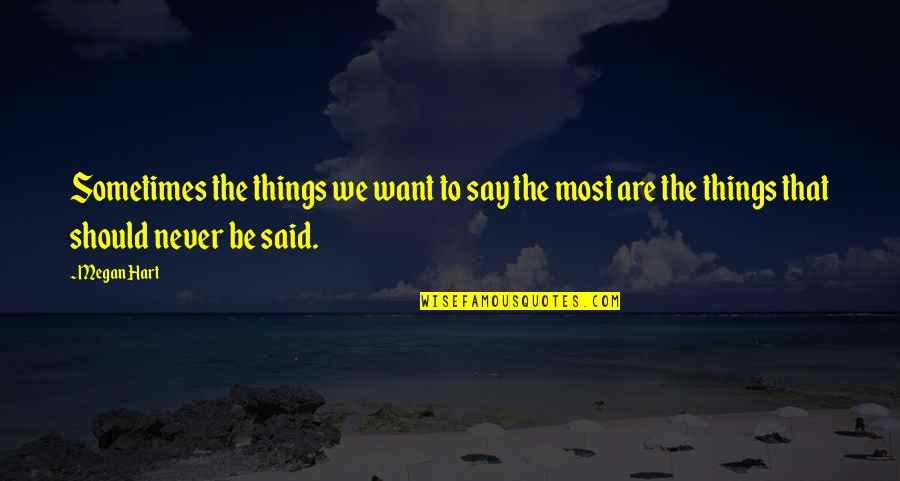 Sometimes the things we want to say the most are the things that should never be said.
—
Megan Hart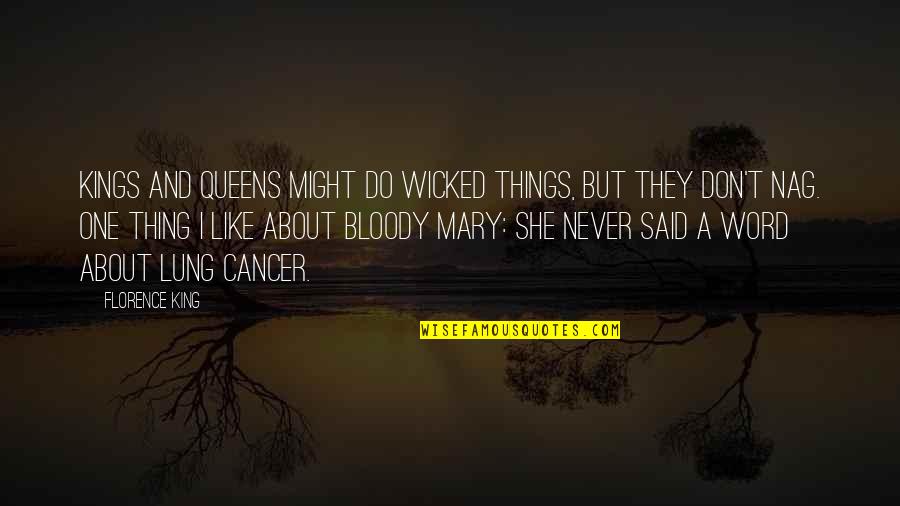 Kings and queens might do wicked things, but they don't nag. One thing I like about Bloody Mary: she never said a word about lung cancer.
—
Florence King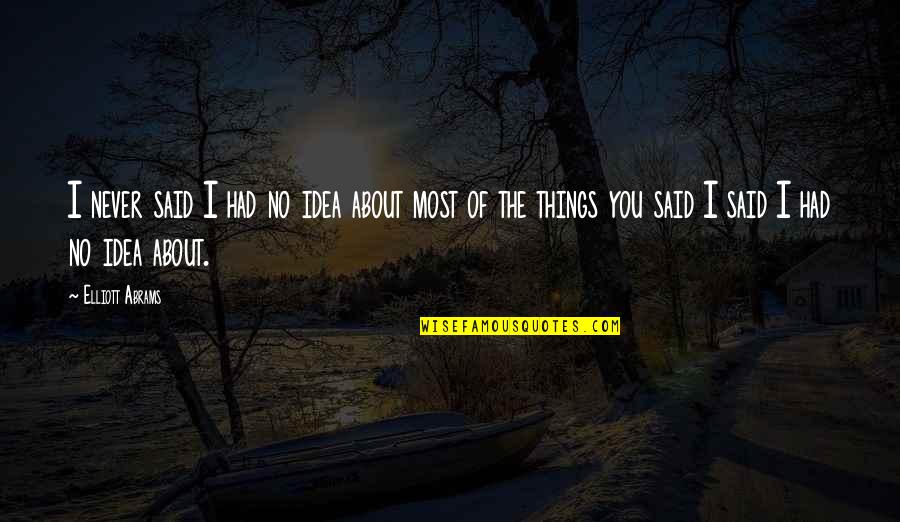 I never said I had no idea about most of the things you said I said I had no idea about. —
Elliott Abrams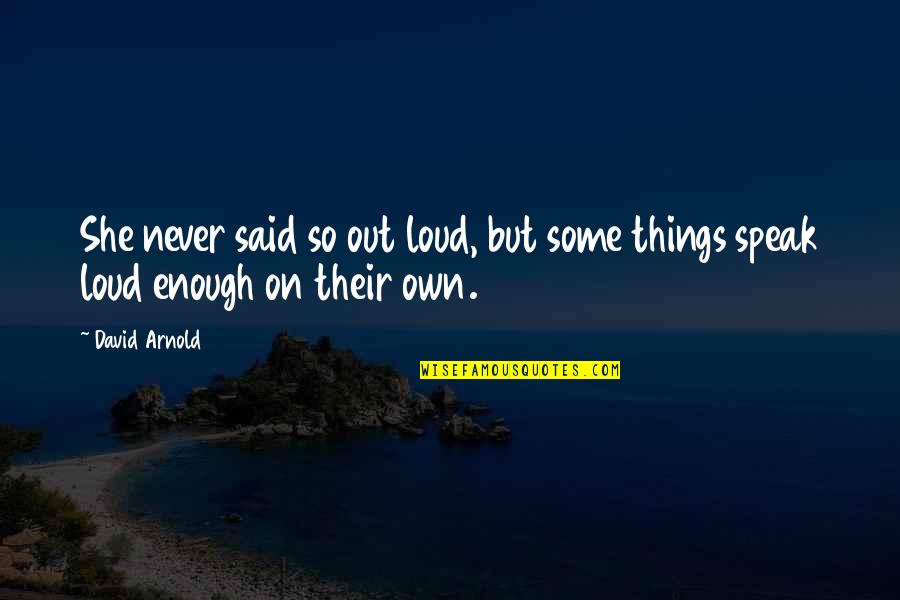 She never said so out loud, but some things speak loud enough on their own. —
David Arnold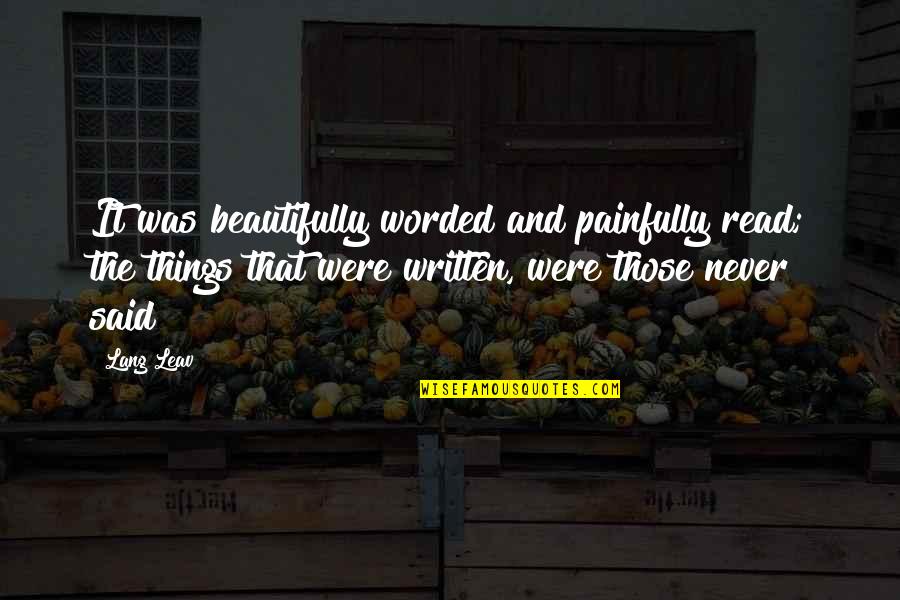 It was beautifully worded and painfully read; the things that were written, were those never said —
Lang Leav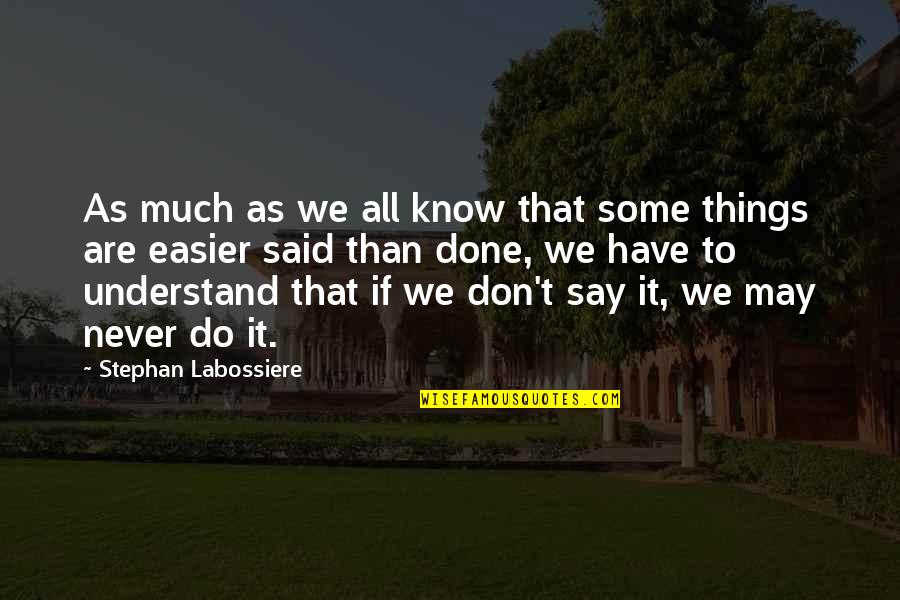 As much as we all know that some things are easier said than done, we have to understand that if we don't say it, we may never do it. —
Stephan Labossiere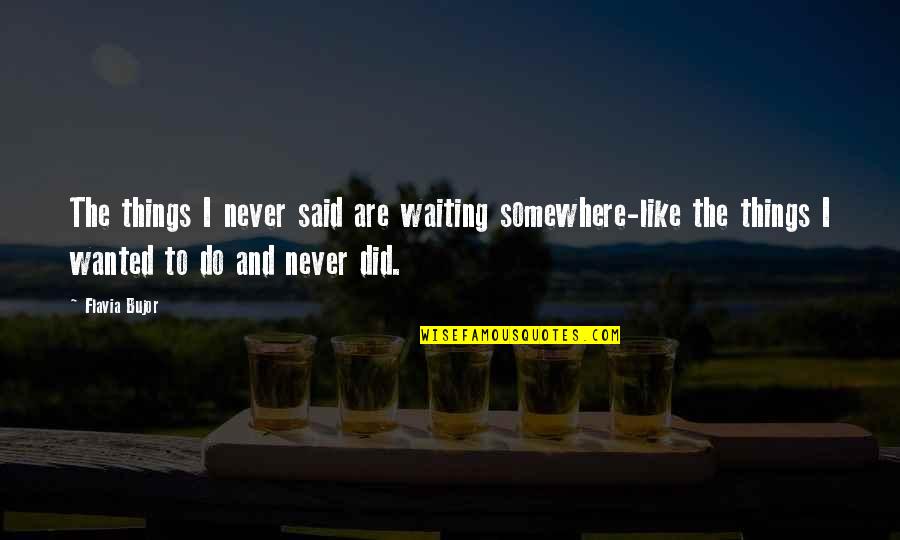 The things I never said are waiting somewhere-like the things I wanted to do and never did. —
Flavia Bujor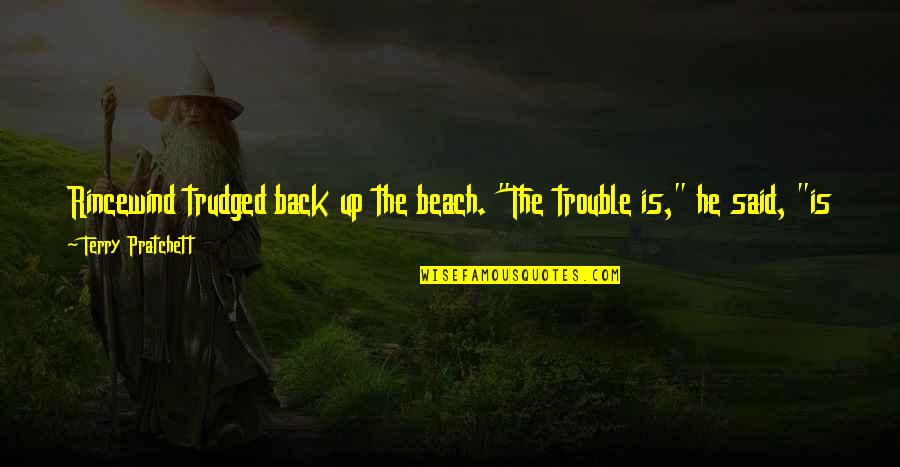 Rincewind trudged back up the beach. "The trouble is," he said, "is that things never get better, they just stay the same, only more so. —
Terry Pratchett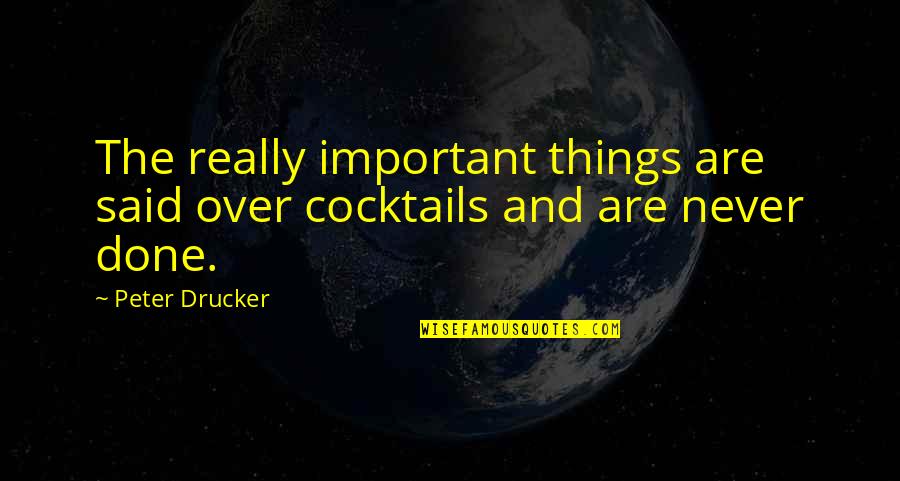 The really important things are said over cocktails and are never done. —
Peter Drucker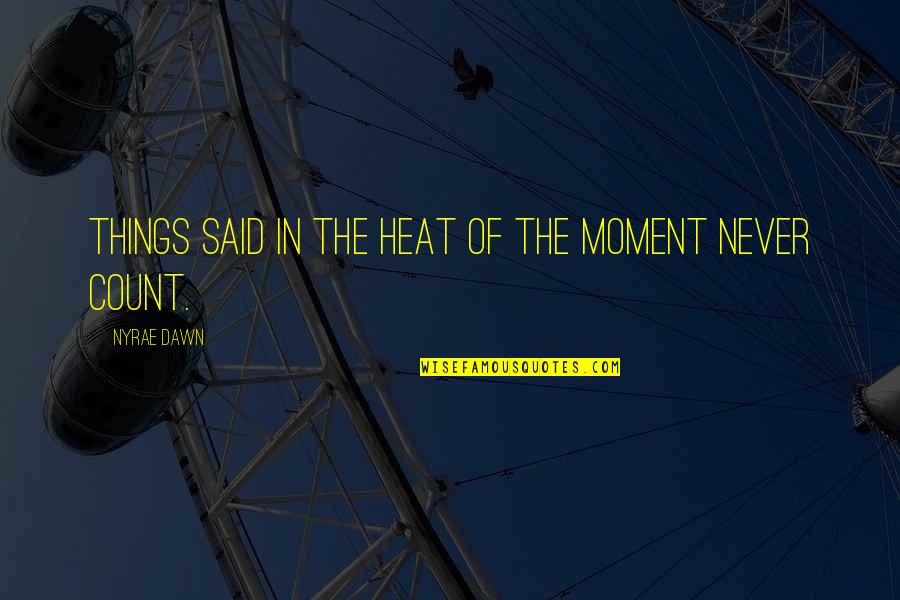 Things said in the heat of the moment never count. —
Nyrae Dawn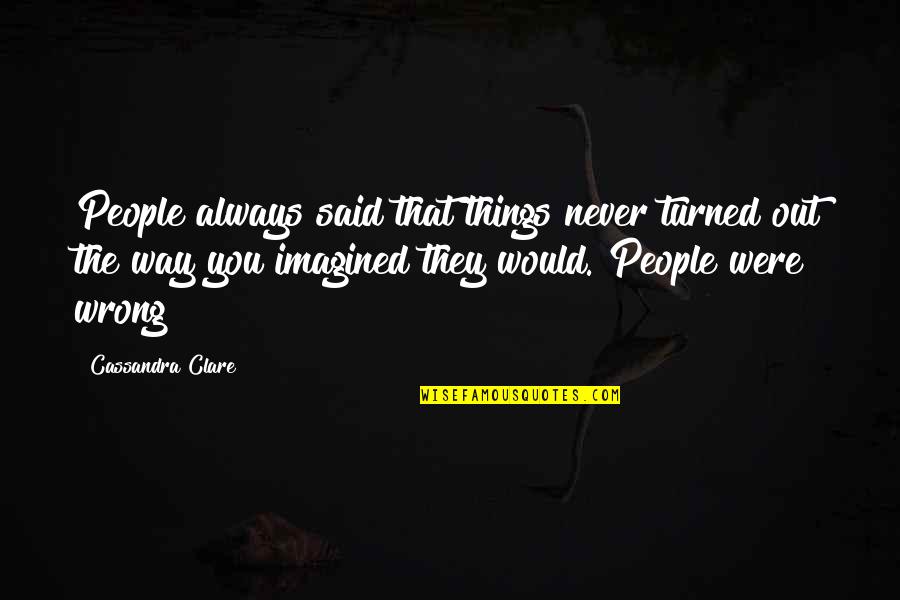 People always said that things never turned out the way you imagined they would. People were wrong —
Cassandra Clare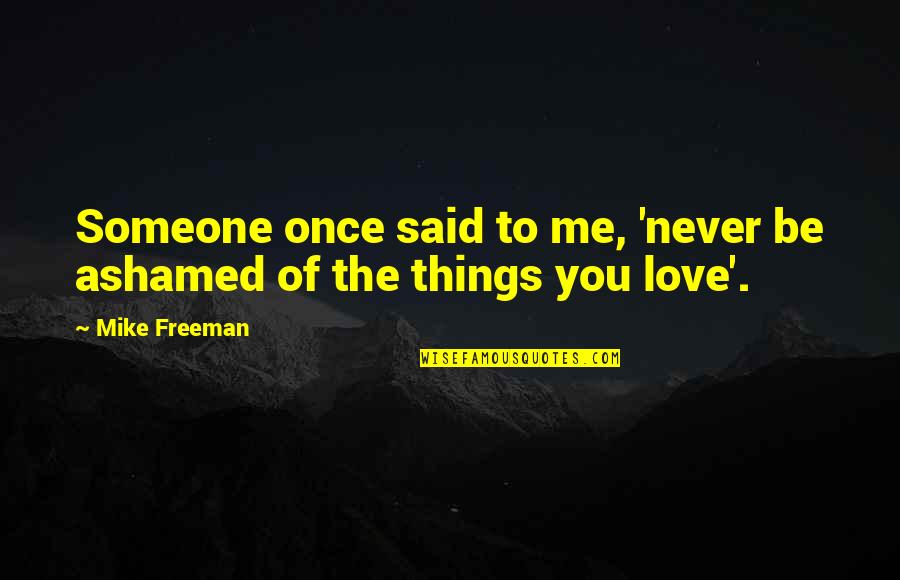 Someone once said to me, 'never be ashamed of the things you love'. —
Mike Freeman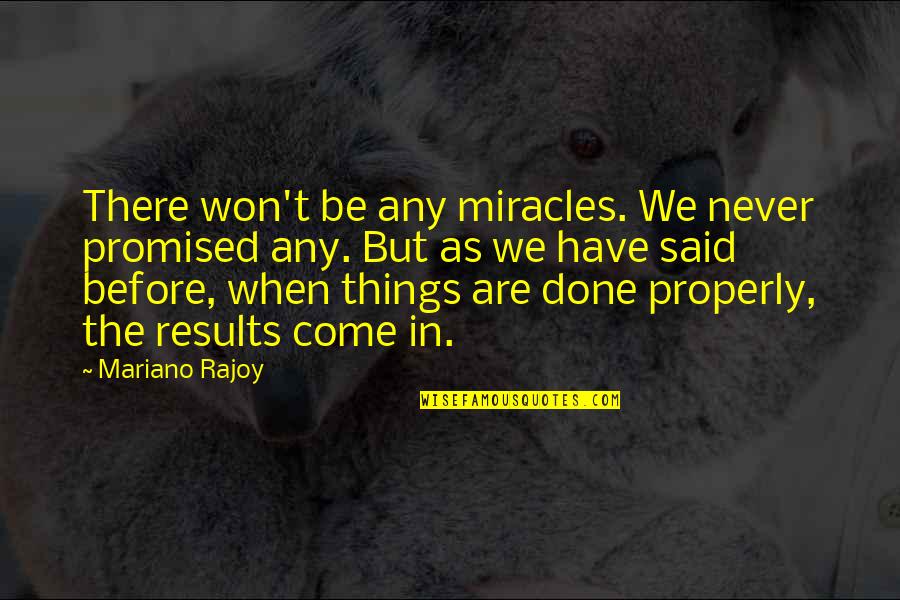 There won't be any miracles. We never promised any. But as we have said before, when things are done properly, the results come in. —
Mariano Rajoy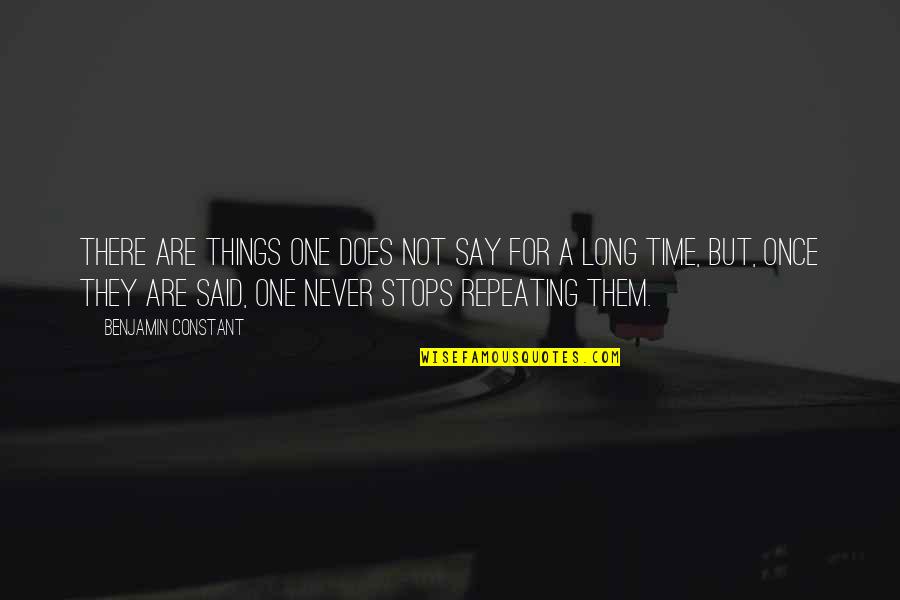 There are things one does not say for a long time, but, once they are said, one never stops repeating them. —
Benjamin Constant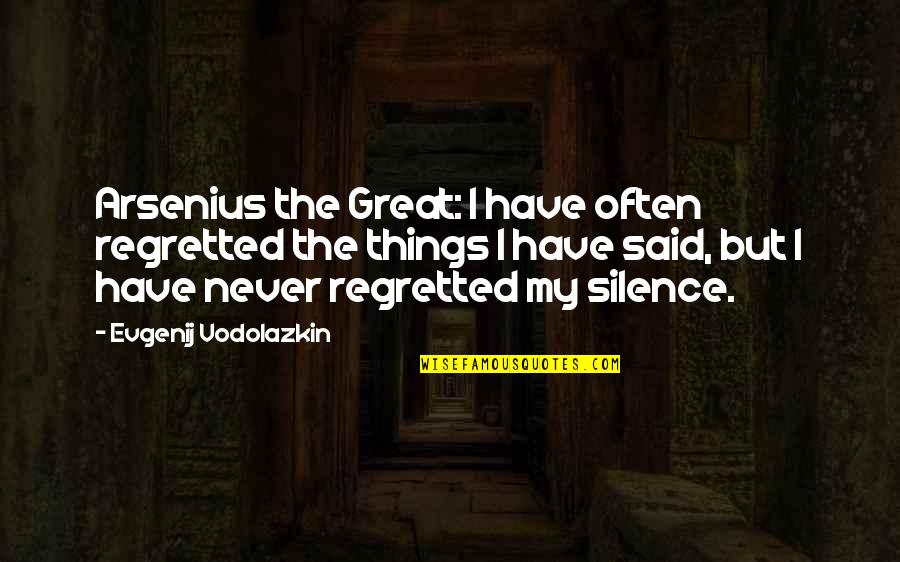 Arsenius the Great: I have often regretted the things I have said, but I have never regretted my silence. —
Evgenij Vodolazkin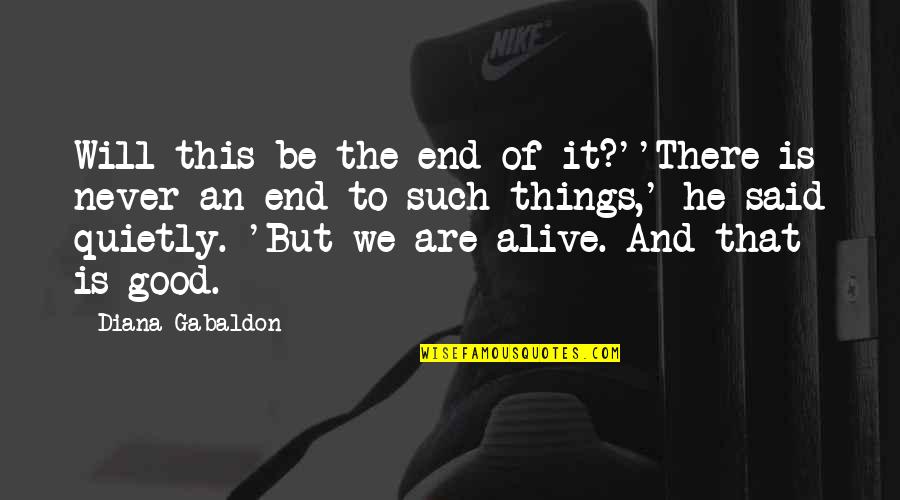 Will this be the end of it?'
'There is never an end to such things,' he said quietly. 'But we are alive. And that is good. —
Diana Gabaldon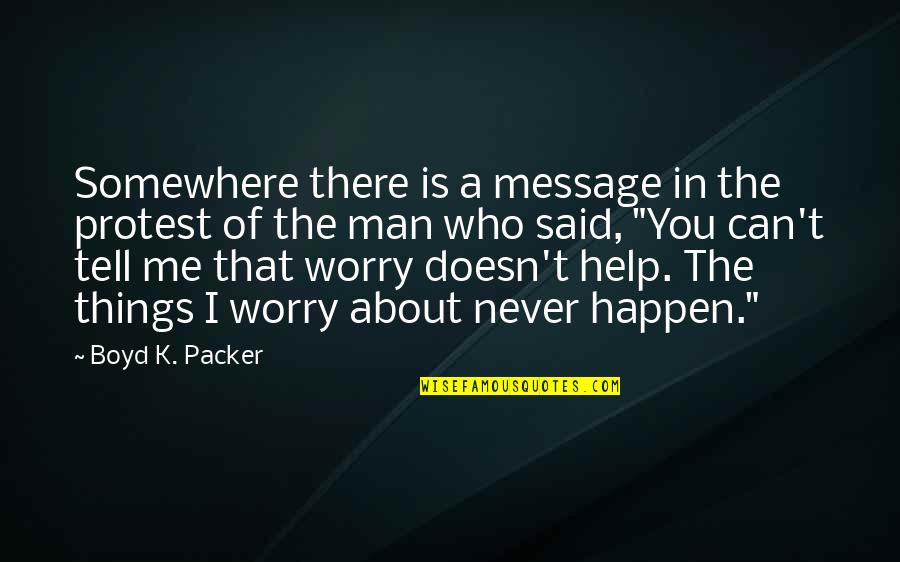 Somewhere there is a message in the protest of the man who said, "You can't tell me that worry doesn't help. The things I worry about never happen." —
Boyd K. Packer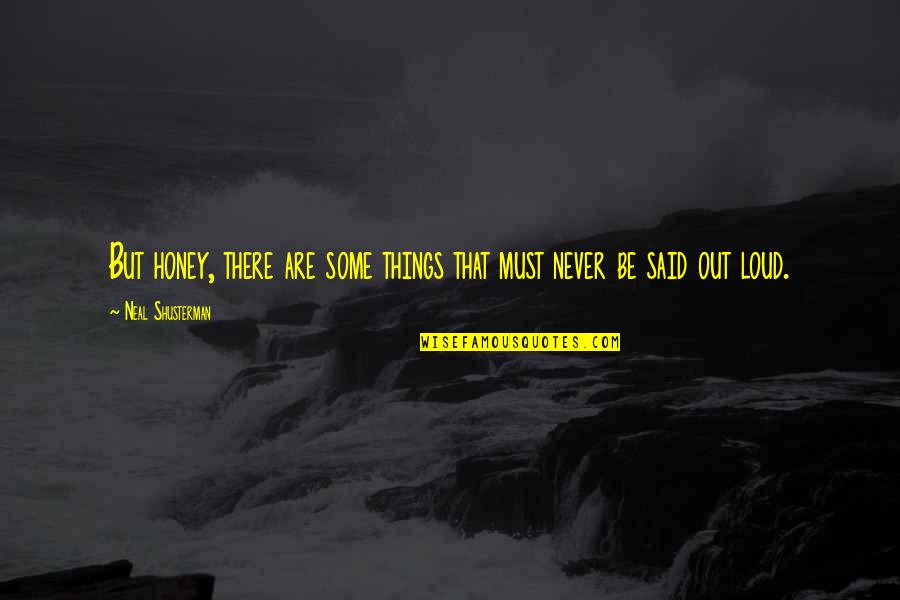 But honey, there are some things that must never be said out loud. —
Neal Shusterman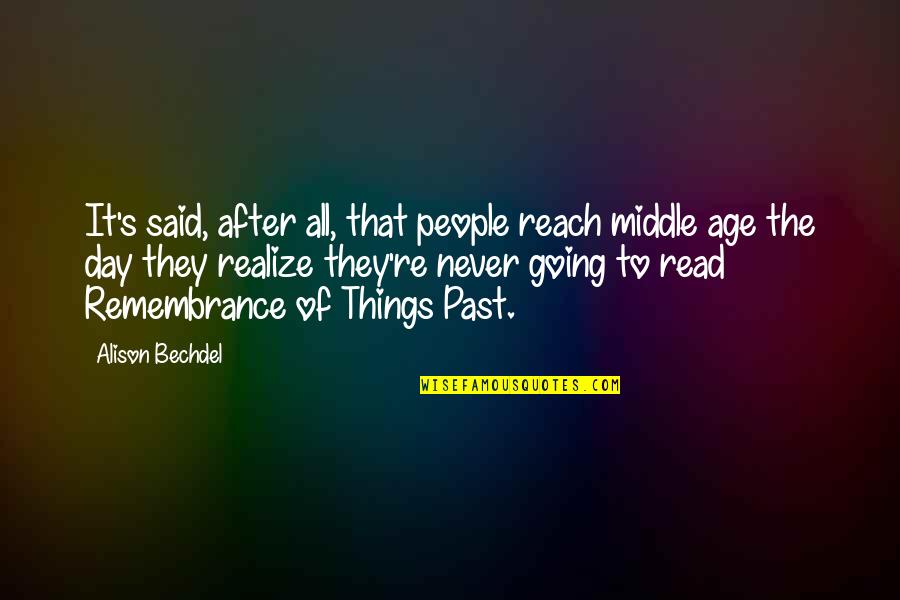 It's said, after all, that people reach middle age the day they realize they're never going to read Remembrance of Things Past. —
Alison Bechdel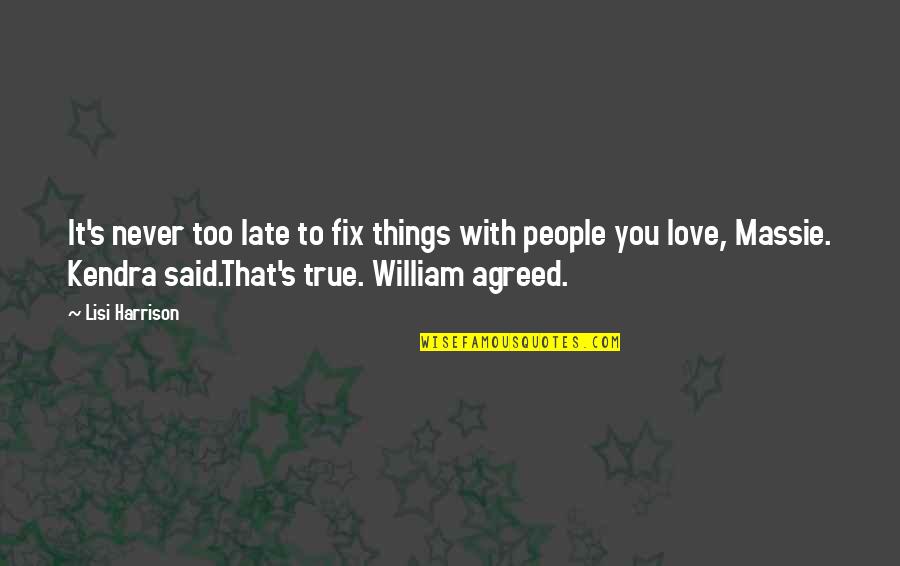 It's never too late to fix things with people you love, Massie. Kendra said.
That's true. William agreed. —
Lisi Harrison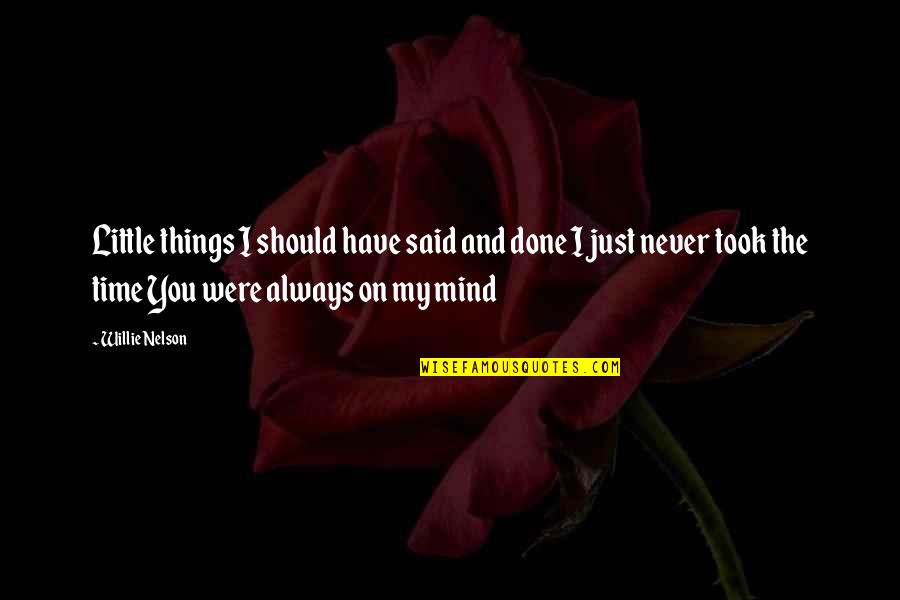 Little things I should have said and done I just never took the time You were always on my mind —
Willie Nelson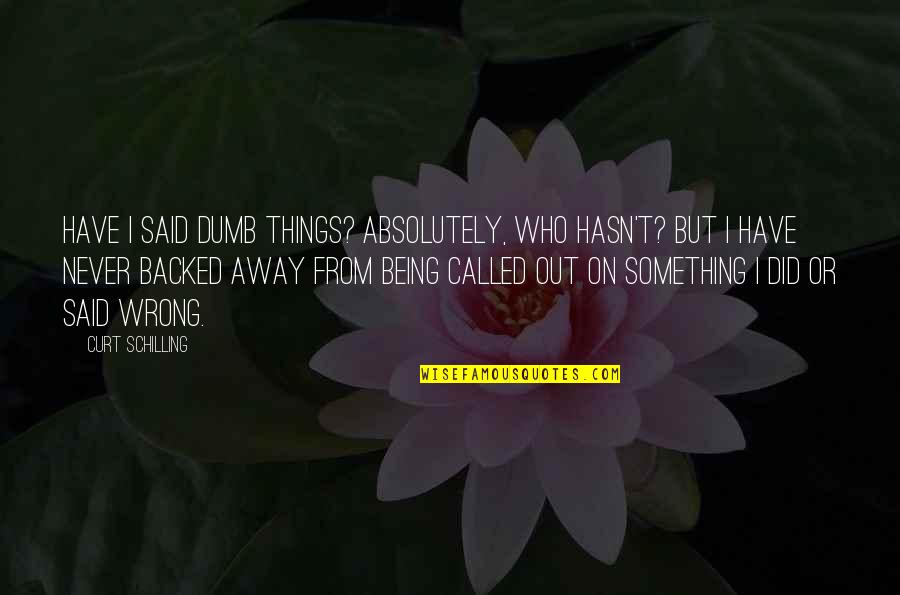 Have I said dumb things? Absolutely, who hasn't? But I have never backed away from being called out on something I did or said wrong. —
Curt Schilling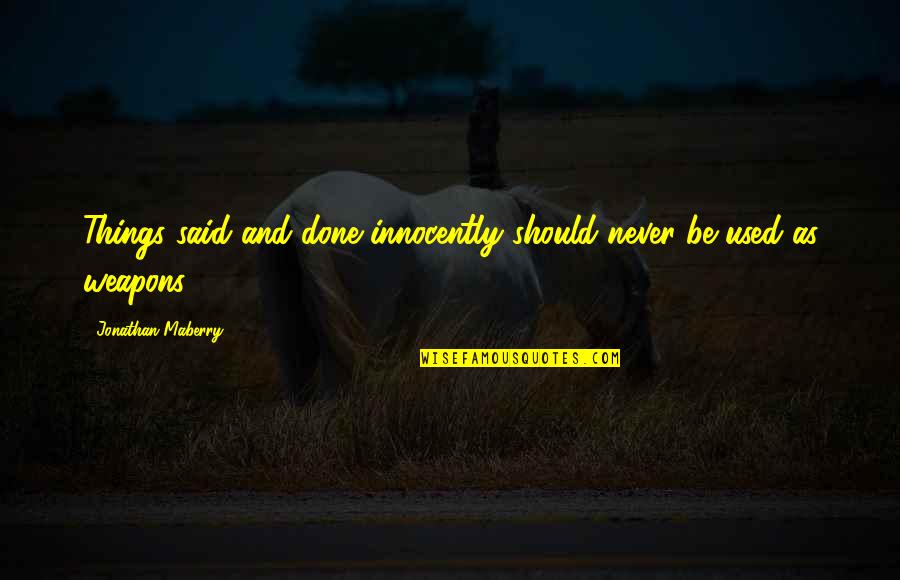 Things said and done innocently should never be used as weapons. —
Jonathan Maberry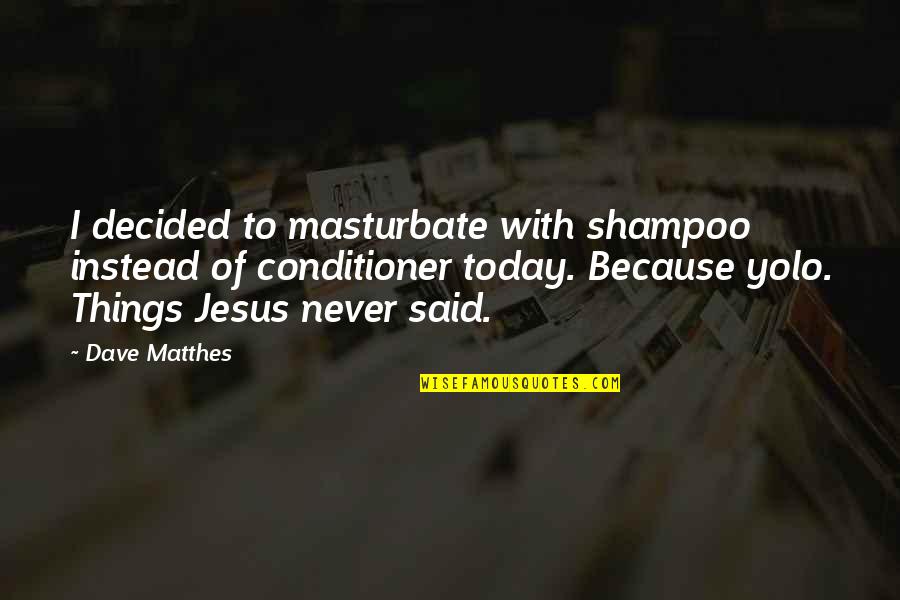 I decided to masturbate with shampoo instead of conditioner today. Because yolo. Things Jesus never said. —
Dave Matthes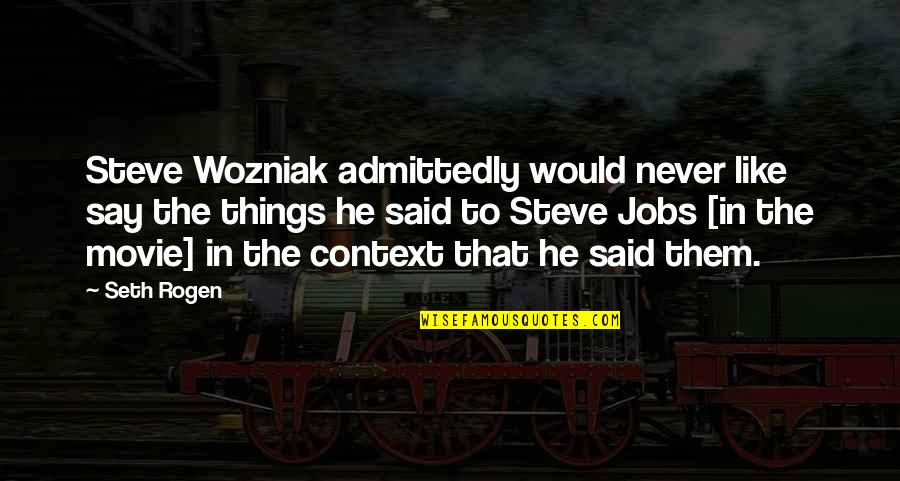 Steve Wozniak admittedly would never like say the things he said to Steve Jobs [in the movie] in the context that he said them. —
Seth Rogen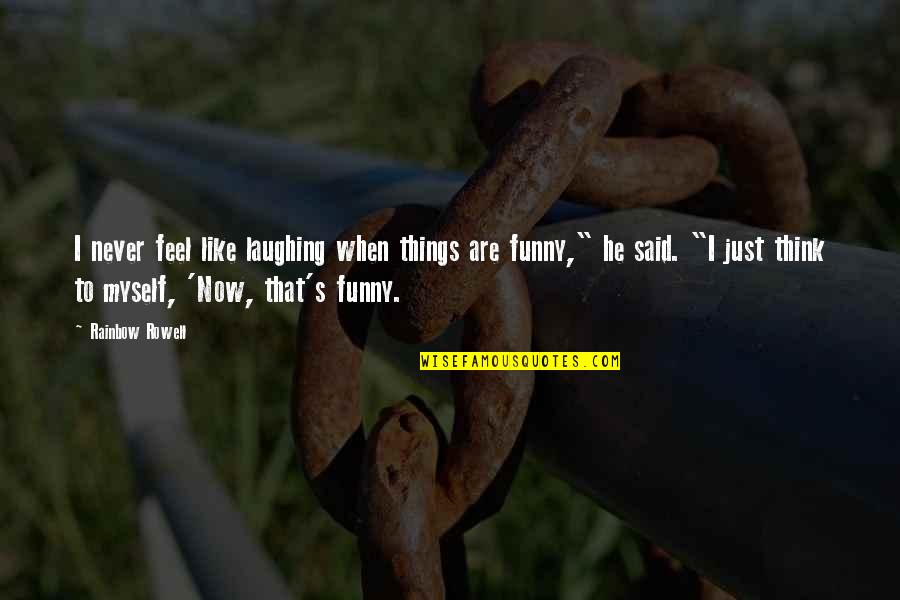 I never feel like laughing when things are funny," he said. "I just think to myself, 'Now, that's funny. —
Rainbow Rowell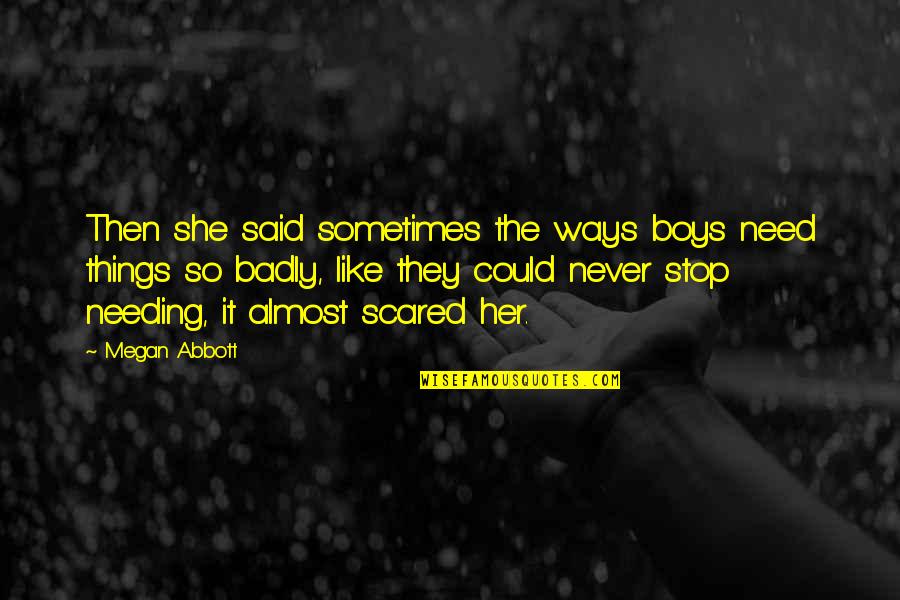 Then she said sometimes the ways boys need things so badly, like they could never stop needing, it almost scared her. —
Megan Abbott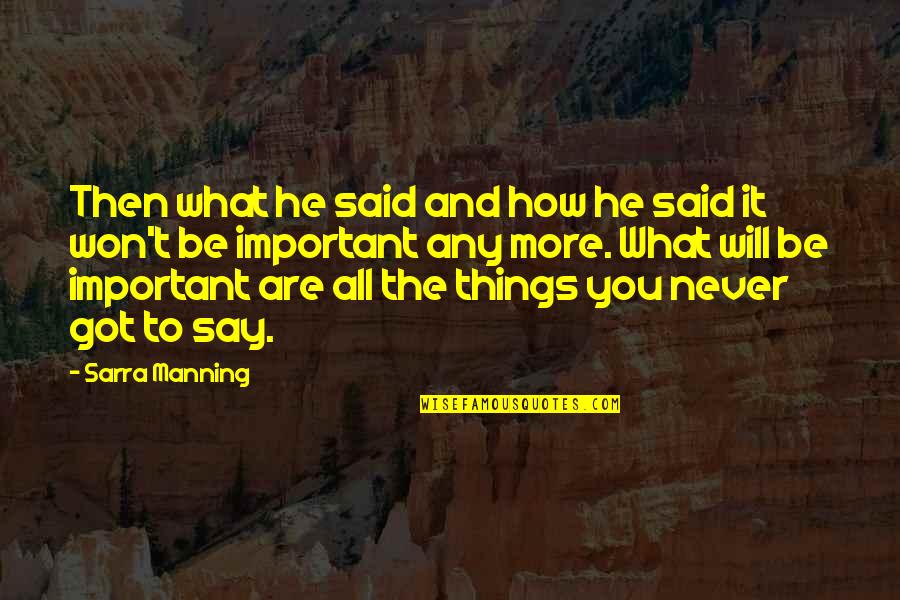 Then what he said and how he said it won't be important any more. What will be important are all the things you never got to say. —
Sarra Manning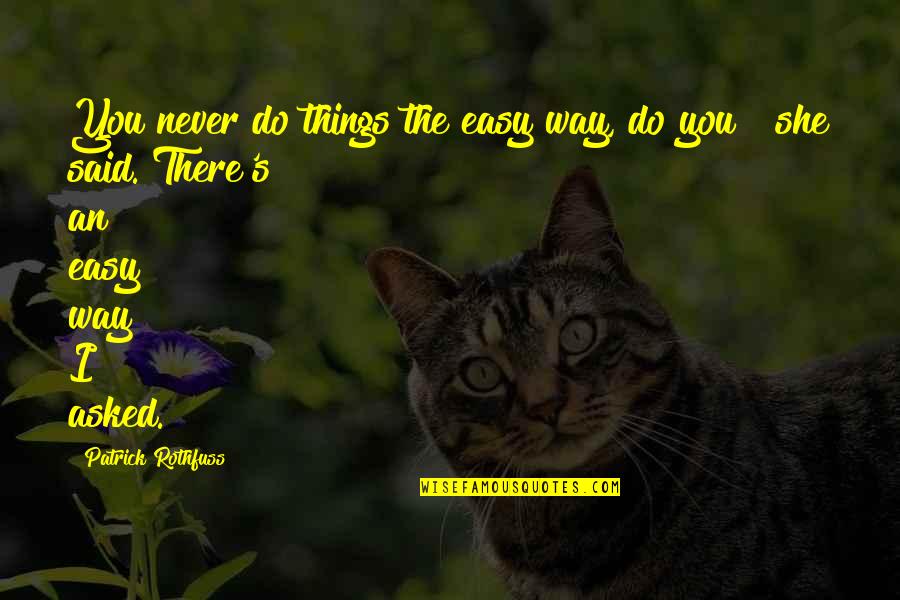 You never do things the easy way, do you?" she said.
"There's an easy way?" I asked. —
Patrick Rothfuss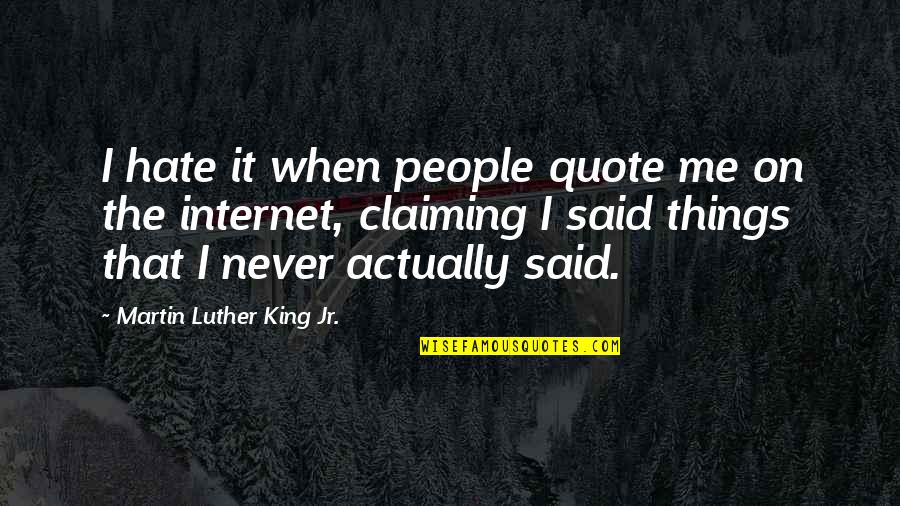 I hate it when people quote me on the internet, claiming I said things that I never actually said. —
Martin Luther King Jr.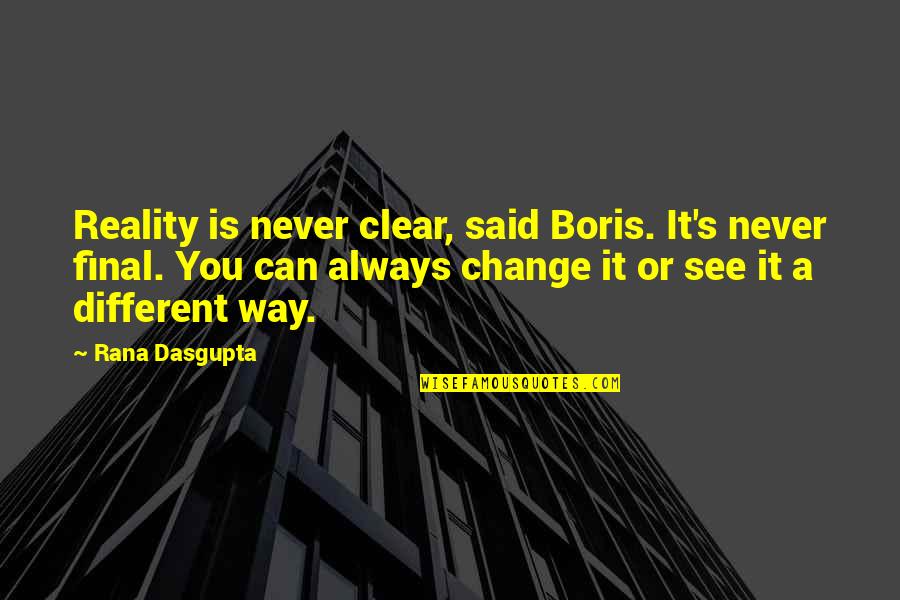 Reality is never clear, said Boris. It's never final. You can always change it or see it a different way. —
Rana Dasgupta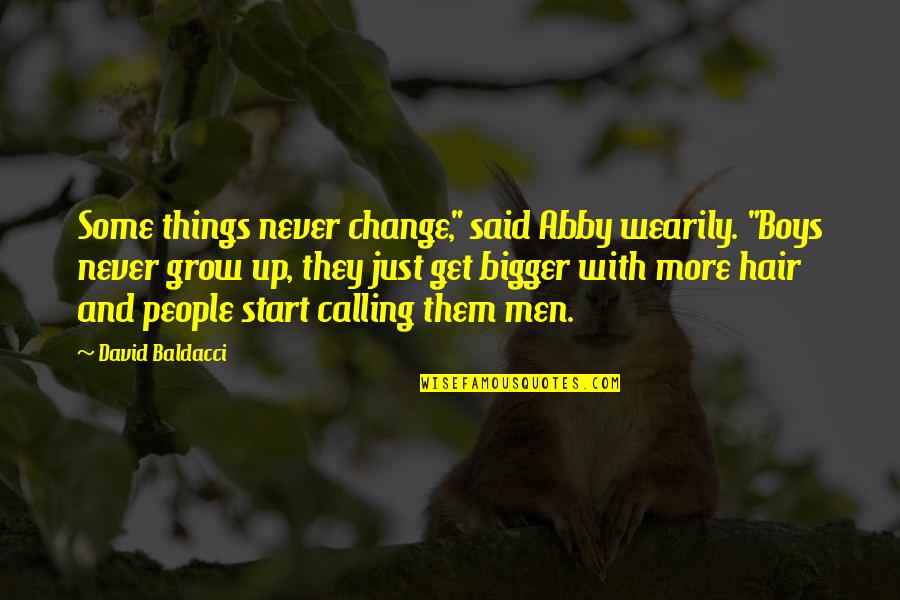 Some things never change," said Abby wearily. "Boys never grow up, they just get bigger with more hair and people start calling them men. —
David Baldacci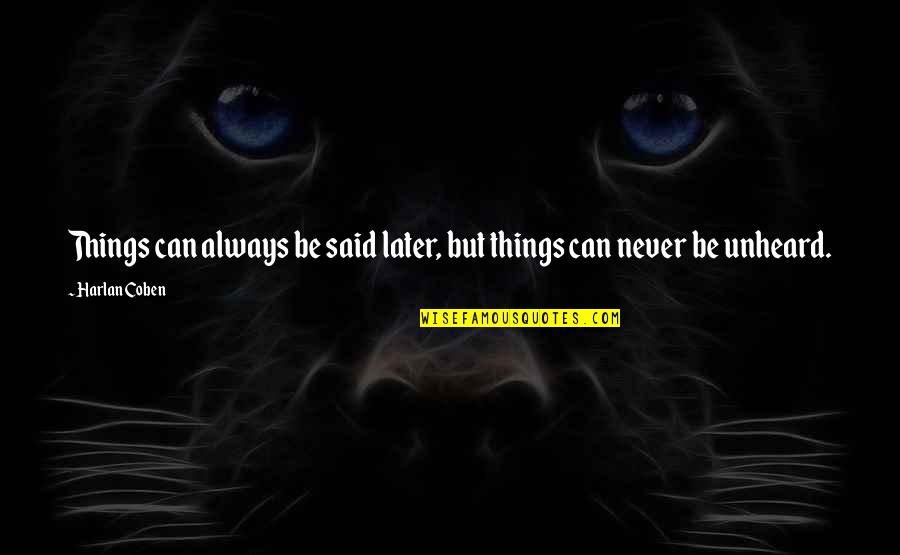 Things can always be said later, but things can never be unheard. —
Harlan Coben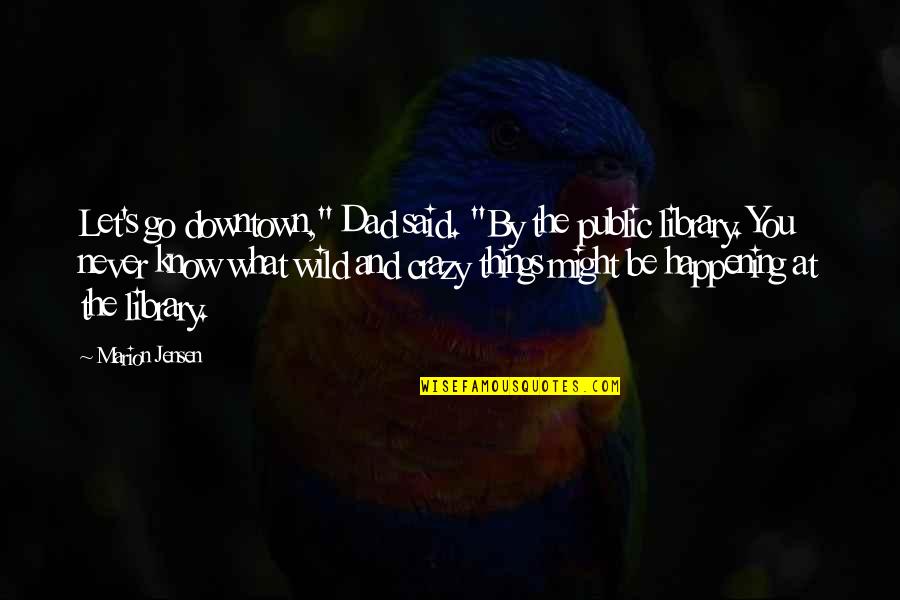 Let's go downtown," Dad said. "By the public library. You never know what wild and crazy things might be happening at the library. —
Marion Jensen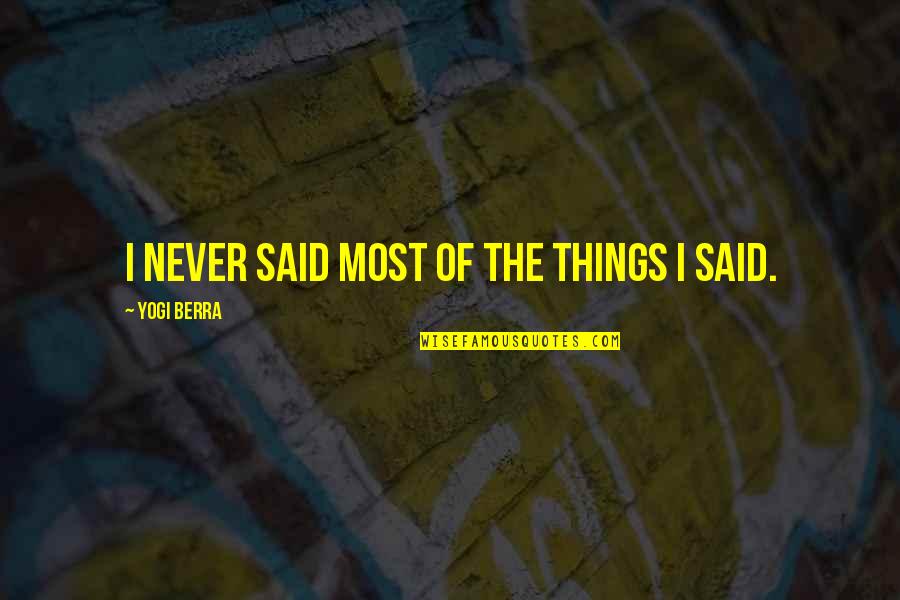 I never said most of the things I said. —
Yogi Berra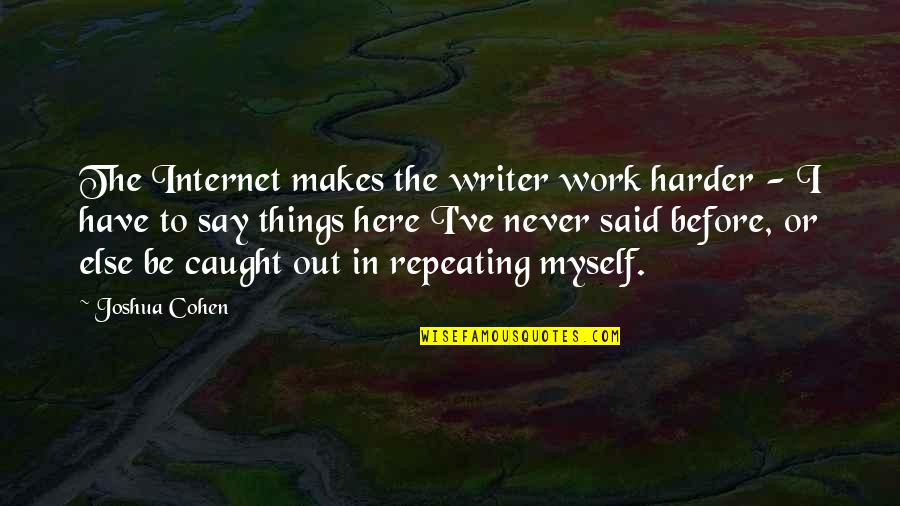 The Internet makes the writer work harder - I have to say things here I've never said before, or else be caught out in repeating myself. —
Joshua Cohen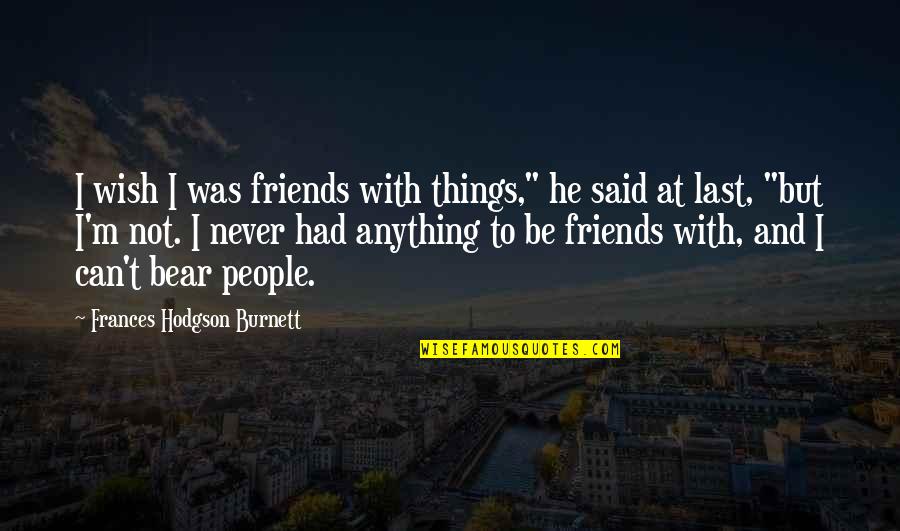 I wish I was friends with things," he said at last, "but I'm not. I never had anything to be friends with, and I can't bear people. —
Frances Hodgson Burnett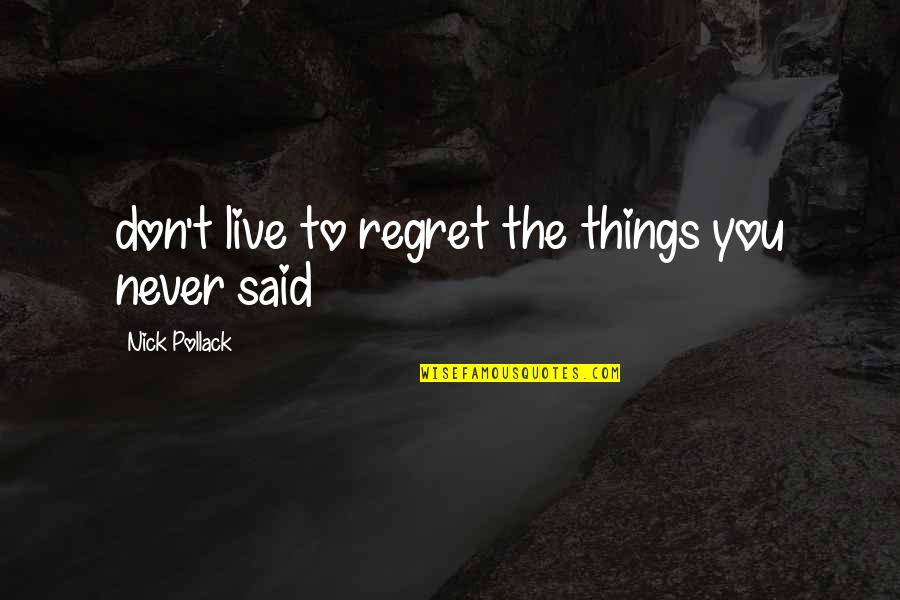 don't live to regret the things you never said —
Nick Pollack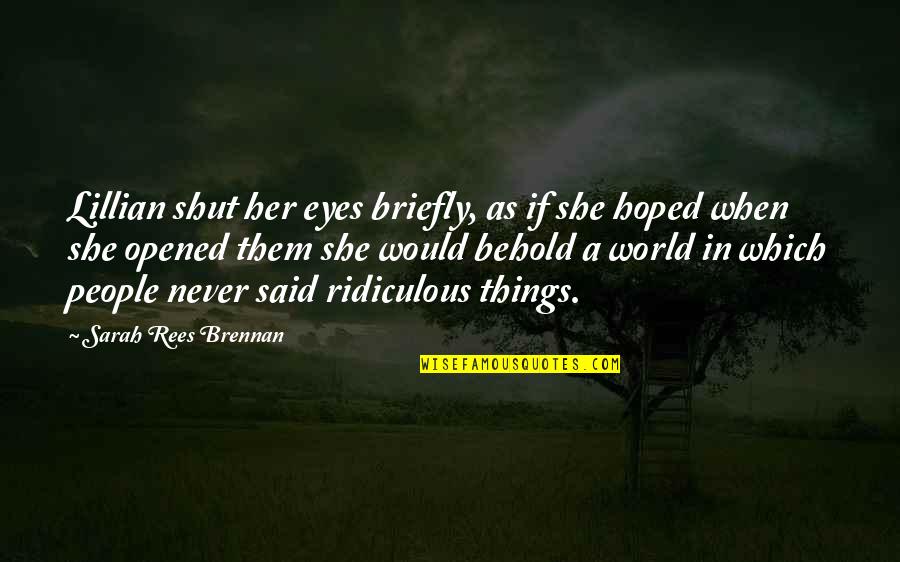 Lillian shut her eyes briefly, as if she hoped when she opened them she would behold a world in which people never said ridiculous things. —
Sarah Rees Brennan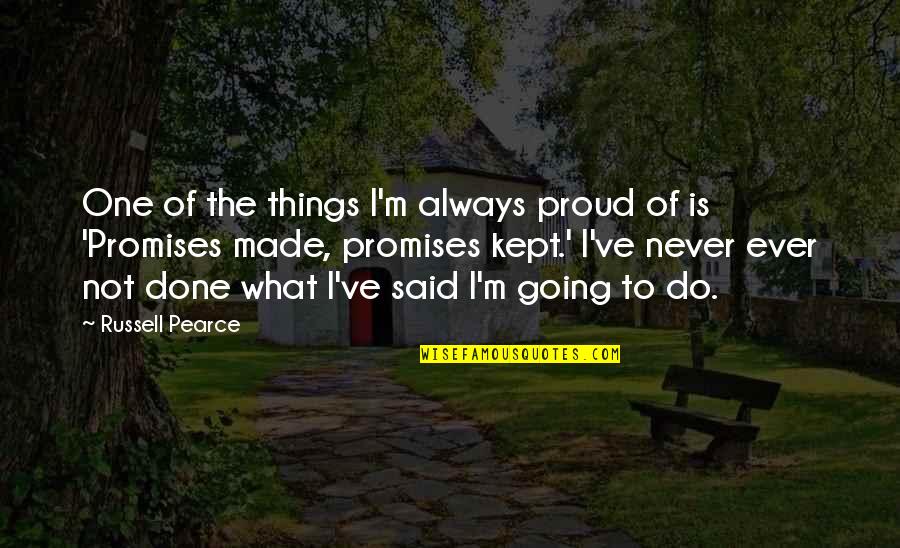 One of the things I'm always proud of is 'Promises made, promises kept.' I've never ever not done what I've said I'm going to do. —
Russell Pearce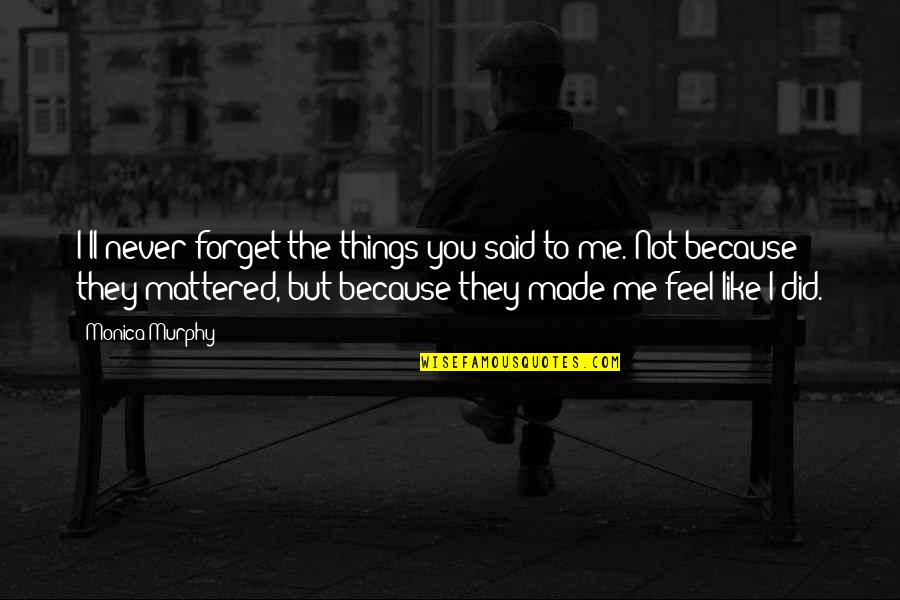 I'll never forget the things you said to me. Not because they mattered, but because they made me feel like I did. —
Monica Murphy