The Third Person Quotes
Collection of top 42 famous quotes about The Third Person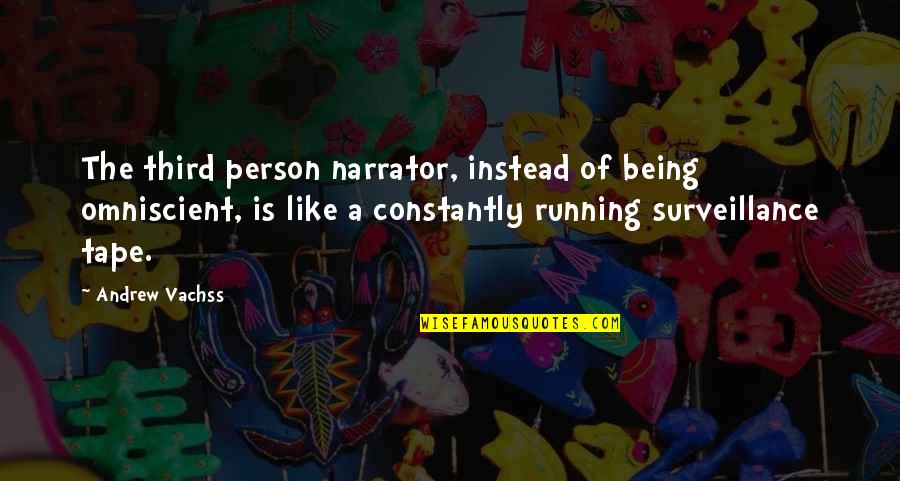 The third person narrator, instead of being omniscient, is like a constantly running surveillance tape.
—
Andrew Vachss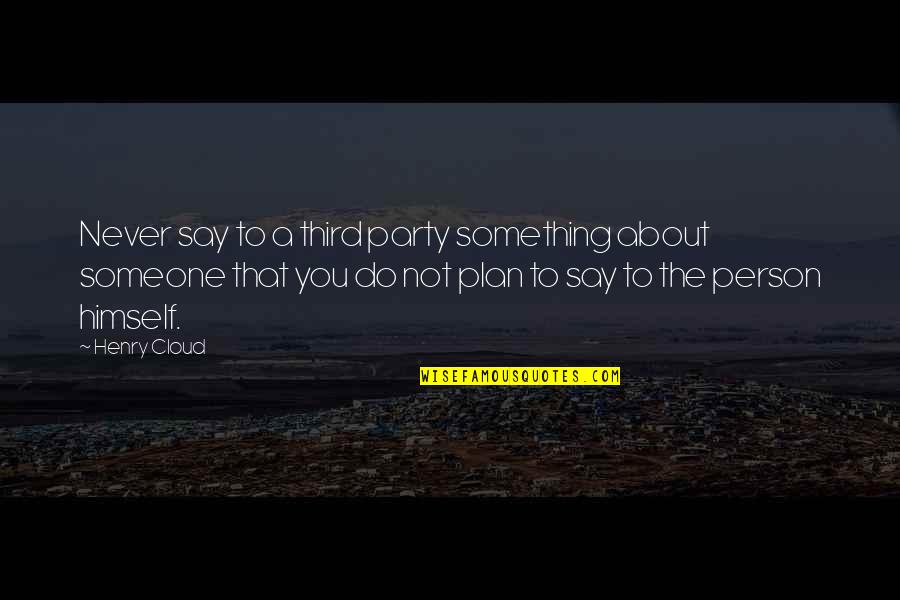 Never say to a third party something about someone that you do not plan to say to the person himself.
—
Henry Cloud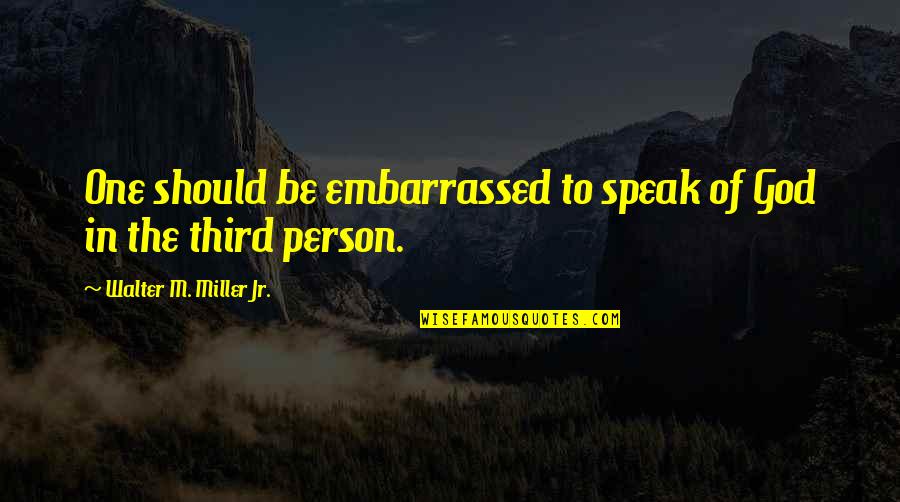 One should be embarrassed to speak of God in the third person.
—
Walter M. Miller Jr.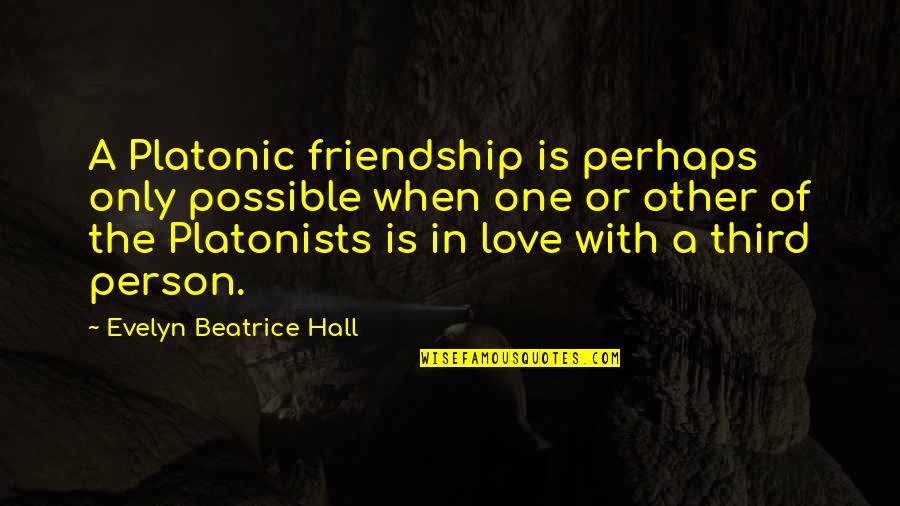 A Platonic friendship is perhaps only possible when one or other of the Platonists is in love with a third person.
—
Evelyn Beatrice Hall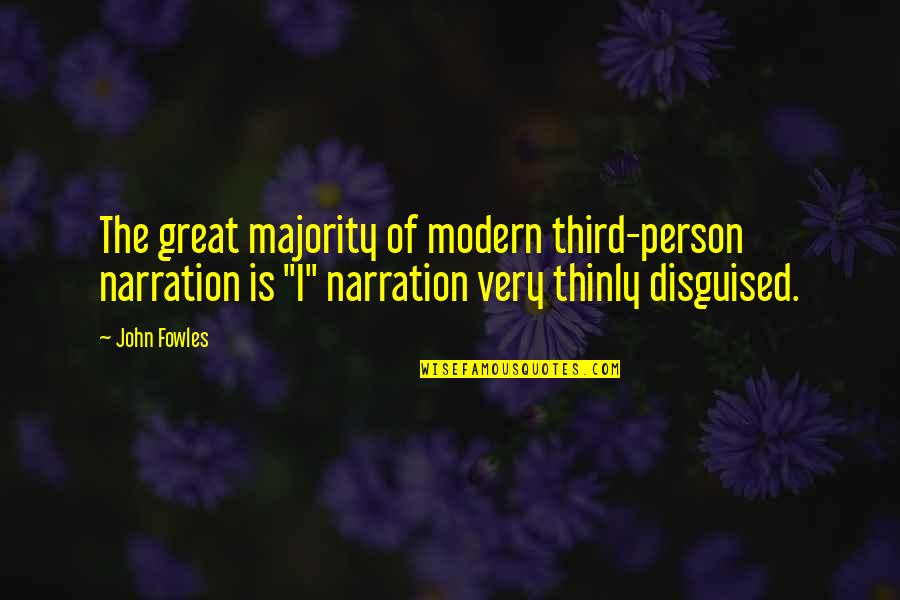 The great majority of modern third-person narration is "I" narration very thinly disguised.
—
John Fowles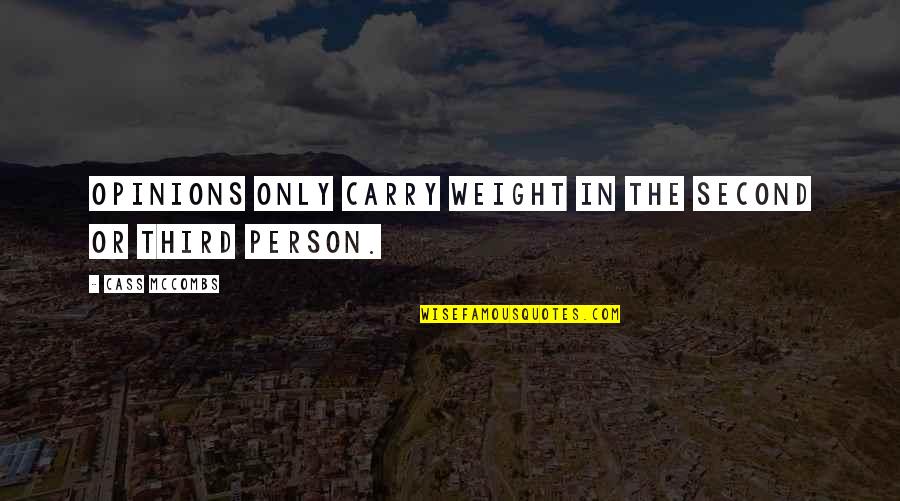 Opinions only carry weight in the second or third person.
—
Cass McCombs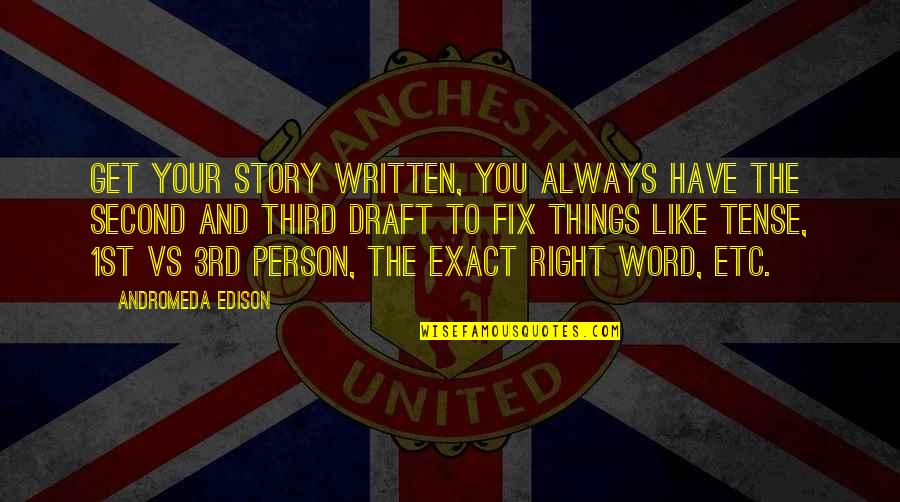 Get your story written, you always have the second and third draft to fix things like tense, 1st vs 3rd person, the exact right word, etc.
—
Andromeda Edison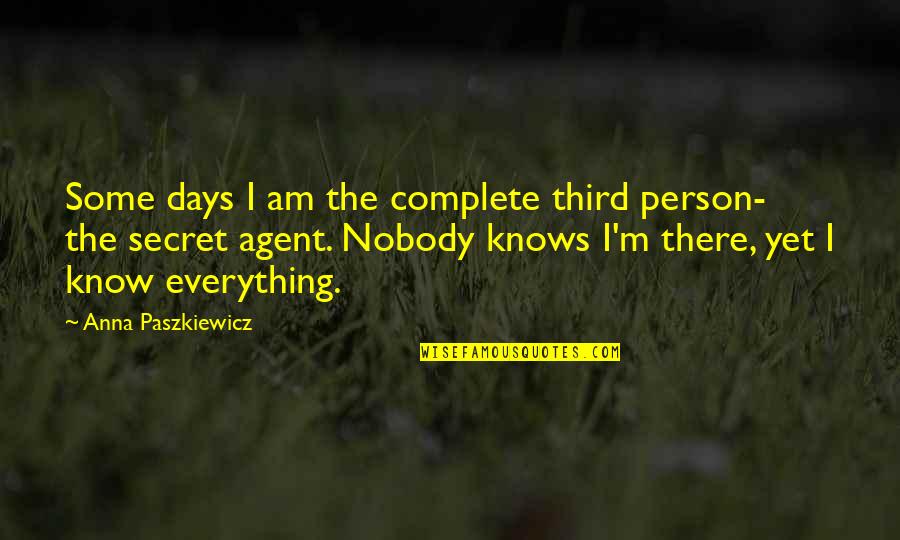 Some days I am the complete third person- the secret agent. Nobody knows I'm there, yet I know everything.
—
Anna Paszkiewicz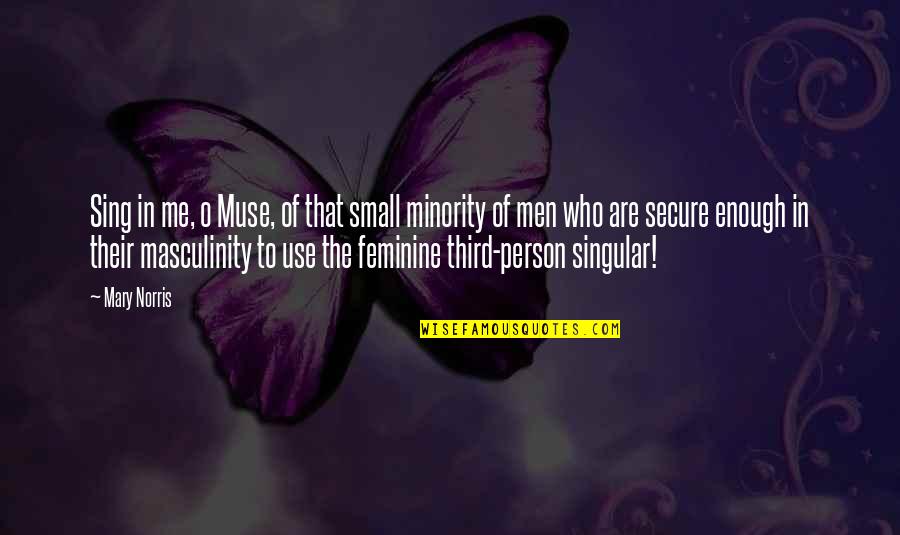 Sing in me, o Muse, of that small minority of men who are secure enough in their masculinity to use the feminine third-person singular!
—
Mary Norris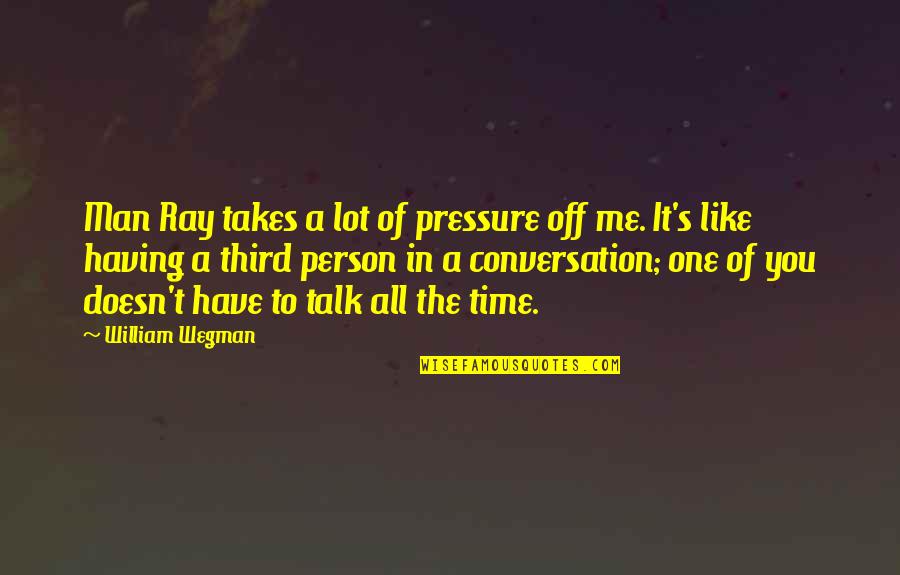 Man Ray takes a lot of pressure off me. It's like having a third person in a conversation; one of you doesn't have to talk all the time. —
William Wegman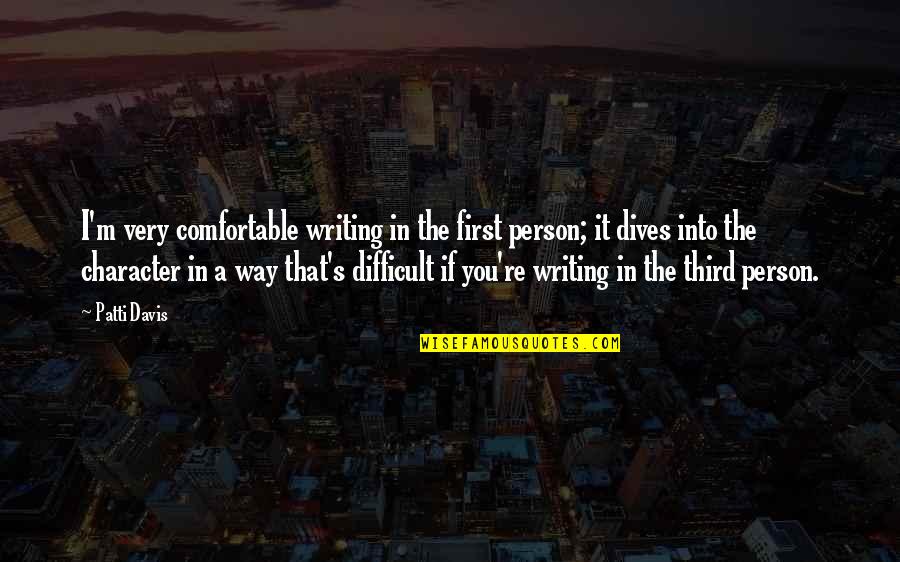 I'm very comfortable writing in the first person; it dives into the character in a way that's difficult if you're writing in
the third person
. —
Patti Davis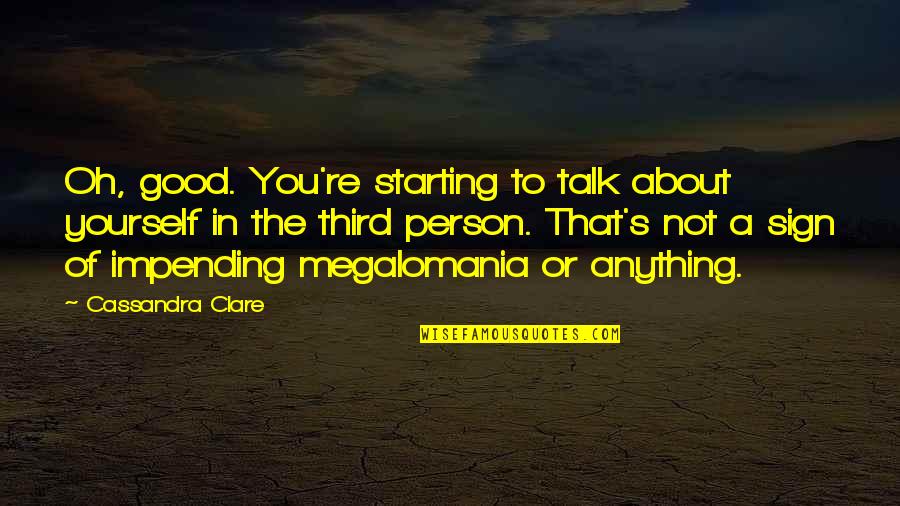 Oh, good. You're starting to talk about yourself in
the third person
. That's not a sign of impending megalomania or anything. —
Cassandra Clare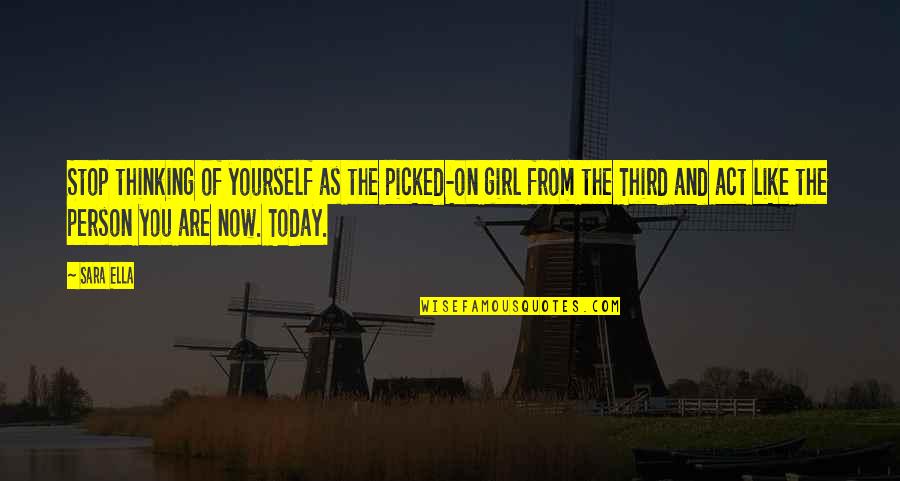 Stop thinking of yourself as the picked-on girl from the Third and act like the person you are now. Today. —
Sara Ella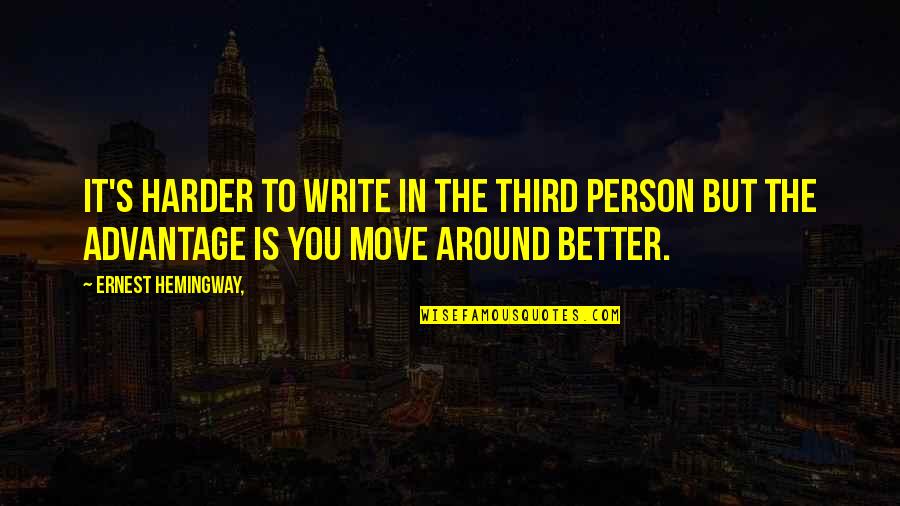 It's harder to write in
the third person
but the advantage is you move around better. —
Ernest Hemingway,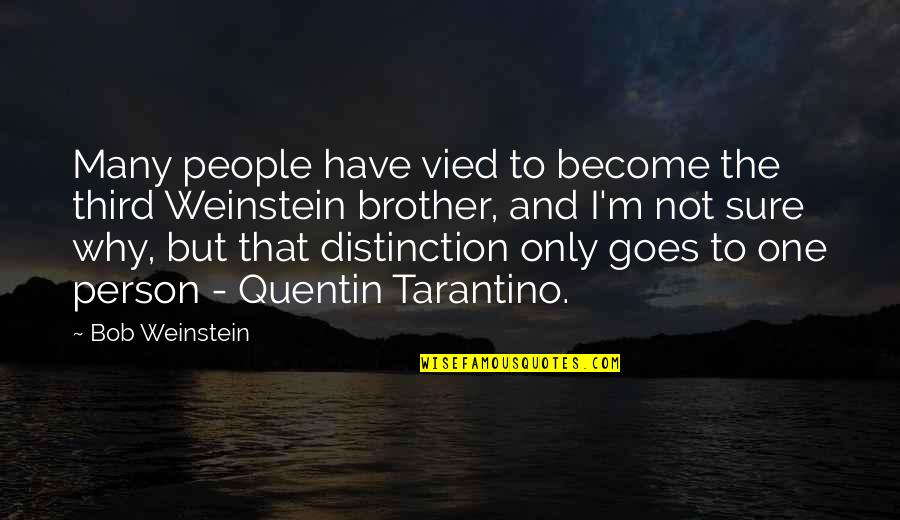 Many people have vied to become the third Weinstein brother, and I'm not sure why, but that distinction only goes to one person - Quentin Tarantino. —
Bob Weinstein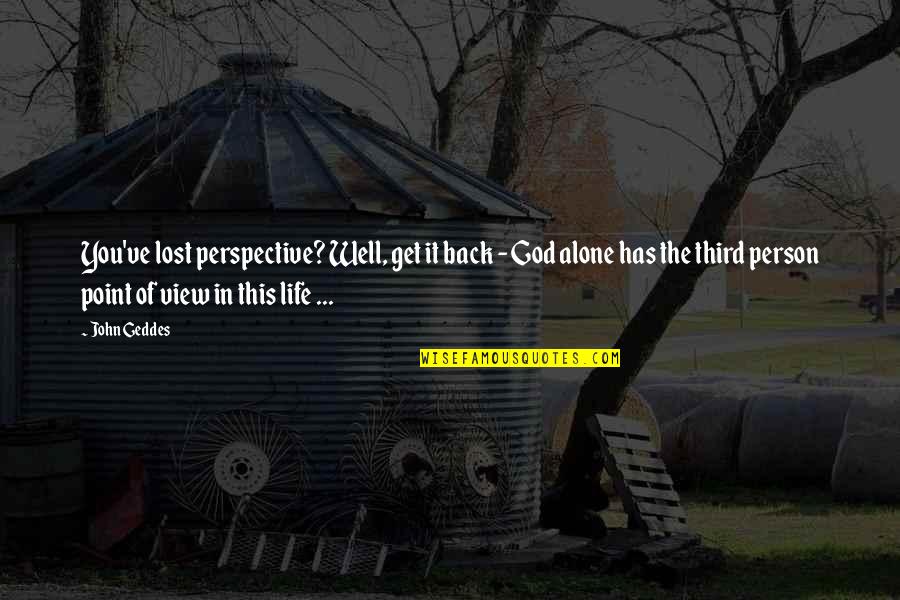 You've lost perspective? Well, get it back - God alone has
the third person
point of view in this life ... —
John Geddes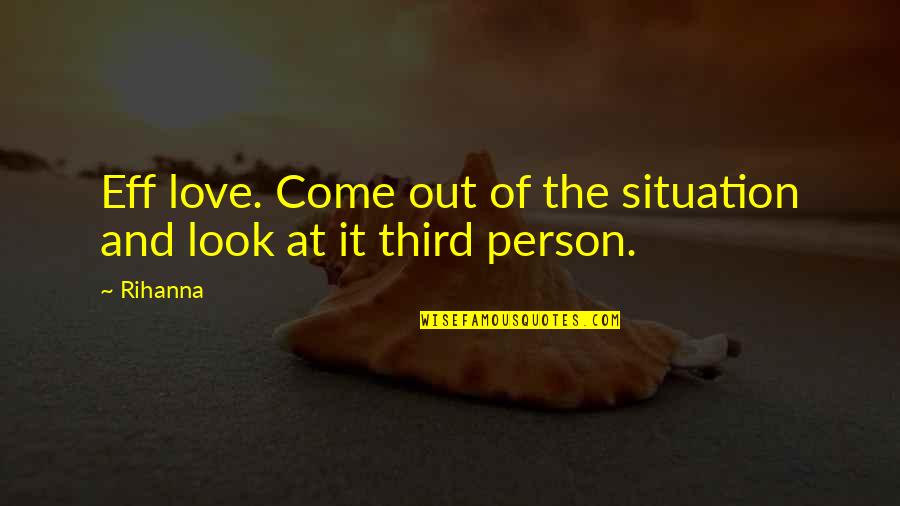 Eff love. Come out of the situation and look at it third person. —
Rihanna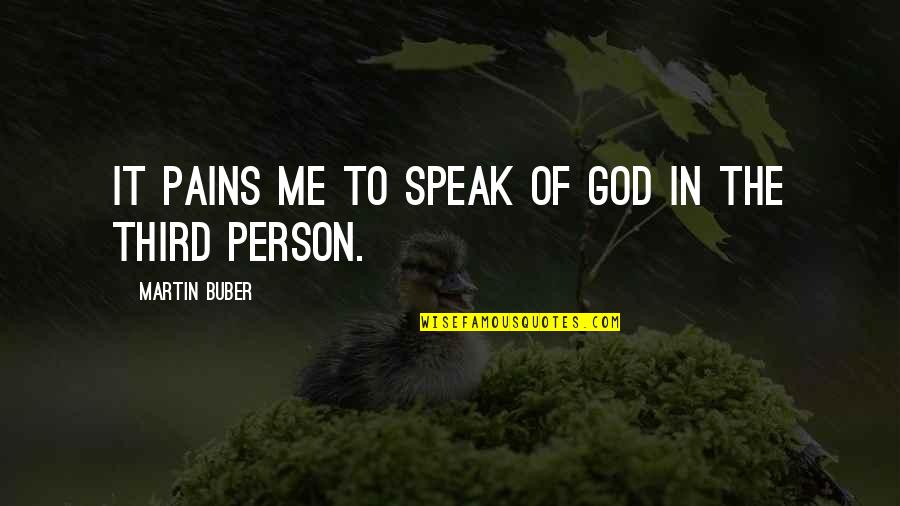 It pains me to speak of God in
the third person
. —
Martin Buber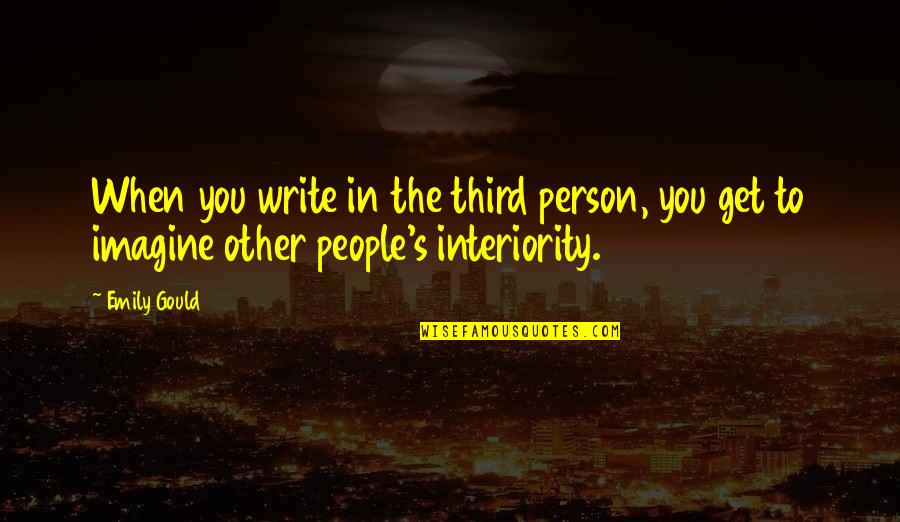 When you write in
the third person
, you get to imagine other people's interiority. —
Emily Gould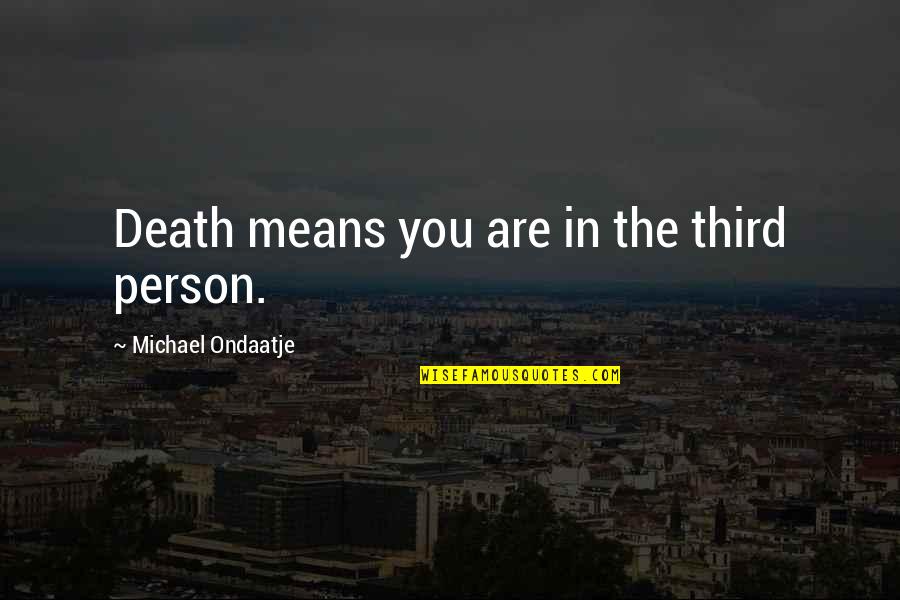 Death means you are in
the third person
. —
Michael Ondaatje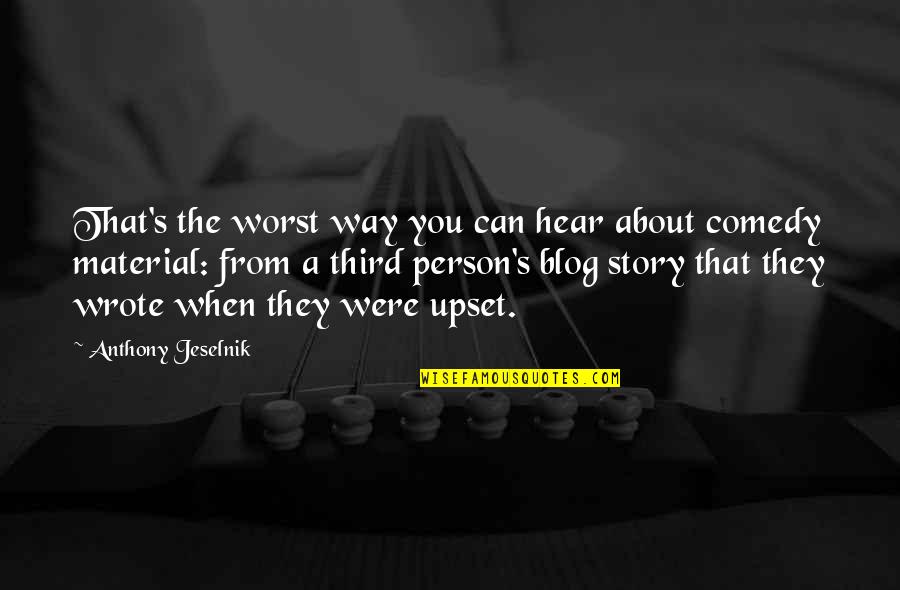 That's the worst way you can hear about comedy material: from a third person's blog story that they wrote when they were upset. —
Anthony Jeselnik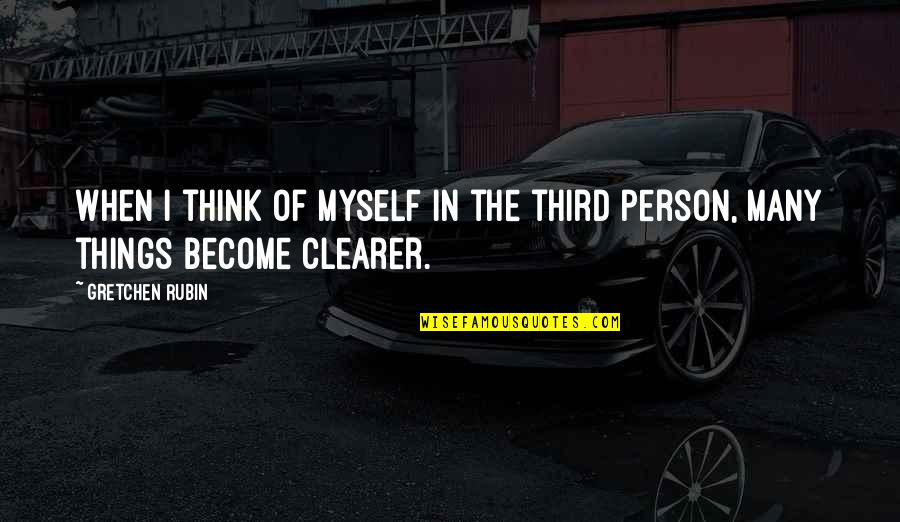 When I think of myself in
the third person
, many things become clearer. —
Gretchen Rubin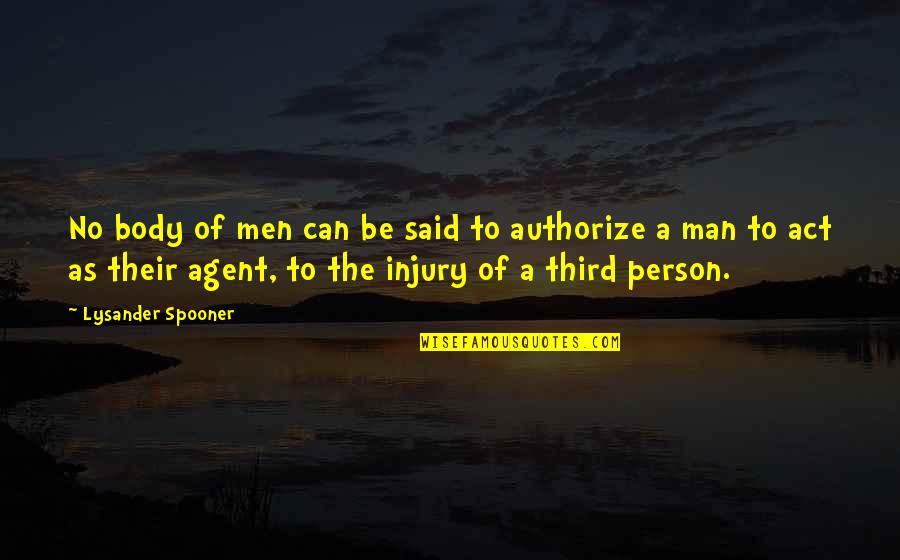 No body of men can be said to authorize a man to act as their agent, to the injury of a third person. —
Lysander Spooner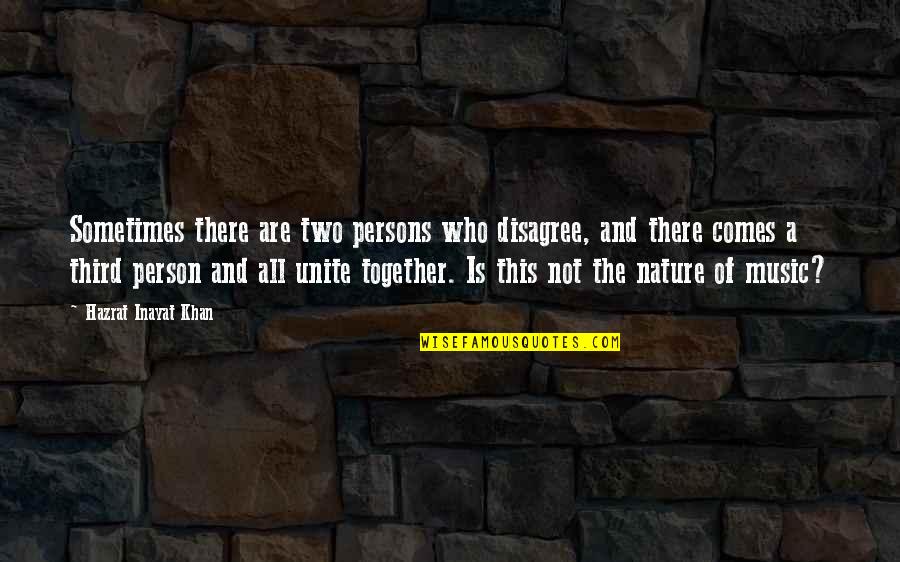 Sometimes there are two persons who disagree, and there comes a third person and all unite together. Is this not the nature of music? —
Hazrat Inayat Khan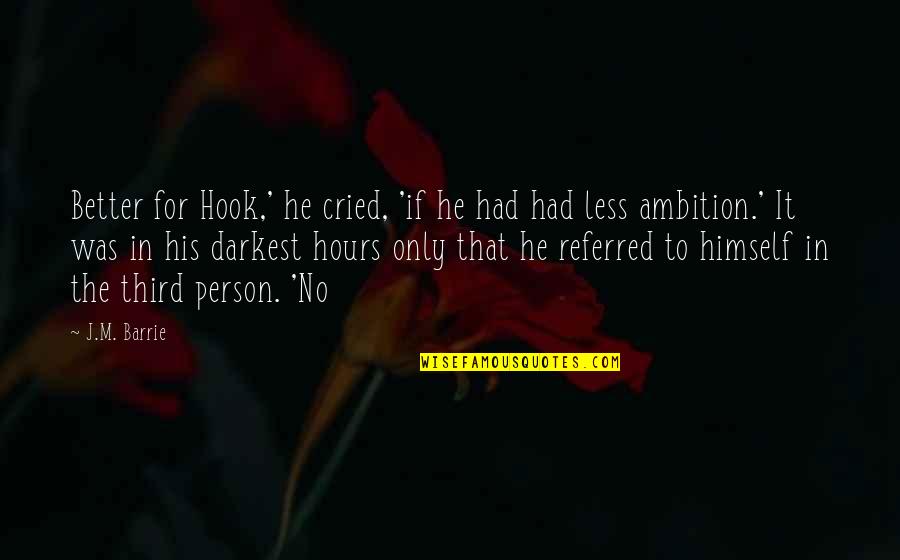 Better for Hook,' he cried, 'if he had had less ambition.' It was in his darkest hours only that he referred to himself in
the third person
. 'No —
J.M. Barrie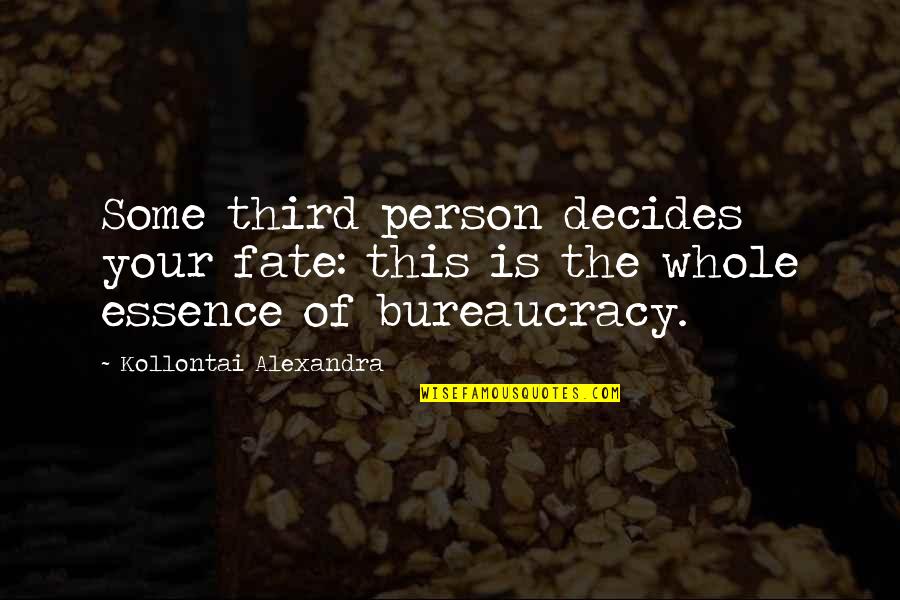 Some third person decides your fate: this is the whole essence of bureaucracy. —
Kollontai Alexandra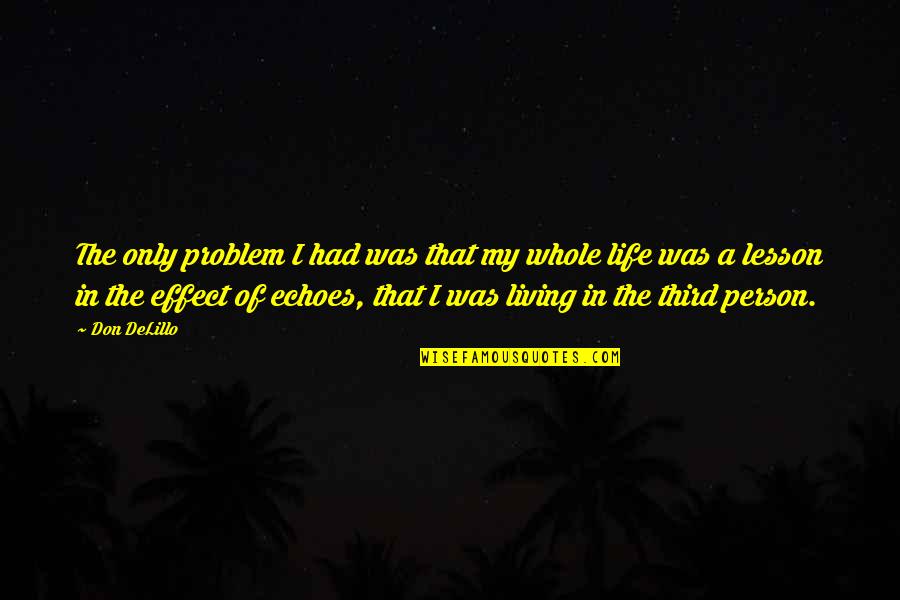 The only problem I had was that my whole life was a lesson in the effect of echoes, that I was living in
the third person
. —
Don DeLillo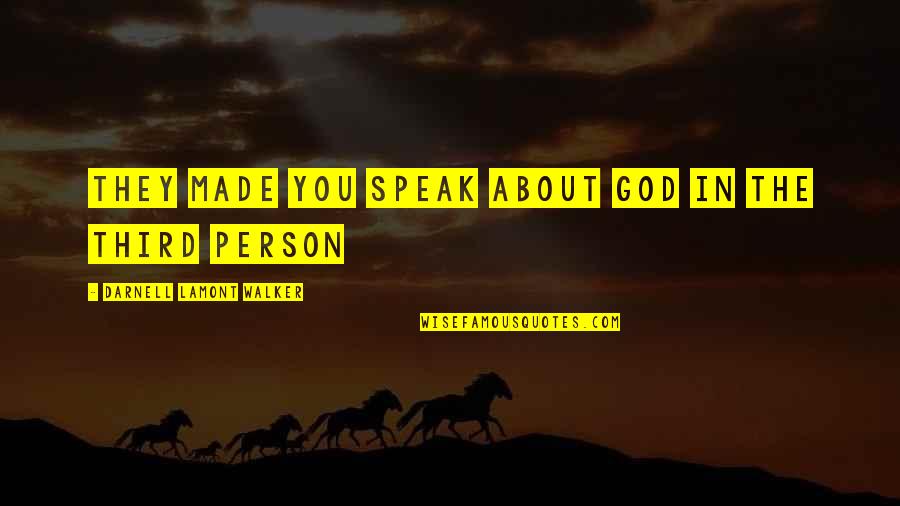 They made you speak about god in
the third person
—
Darnell Lamont Walker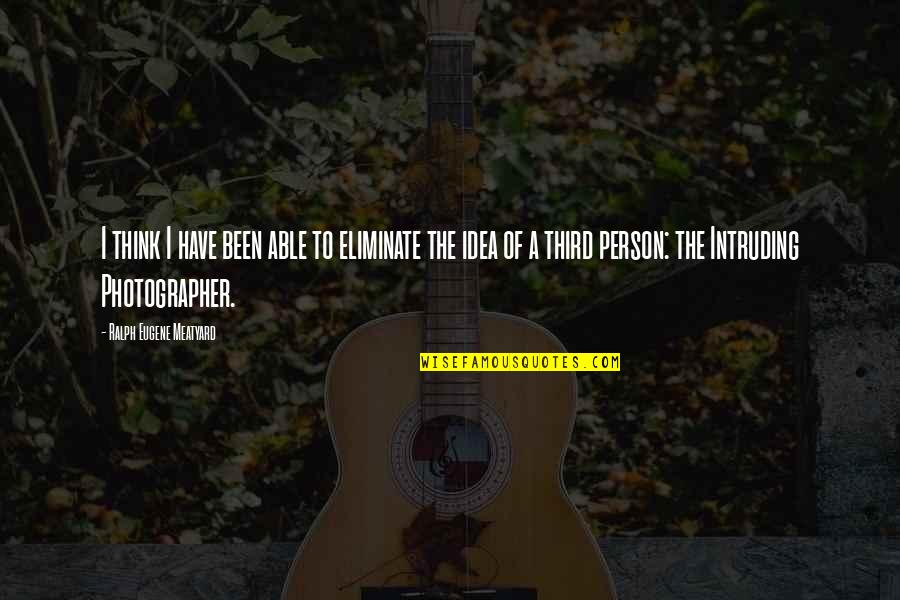 I think I have been able to eliminate the idea of a third person: the Intruding Photographer. —
Ralph Eugene Meatyard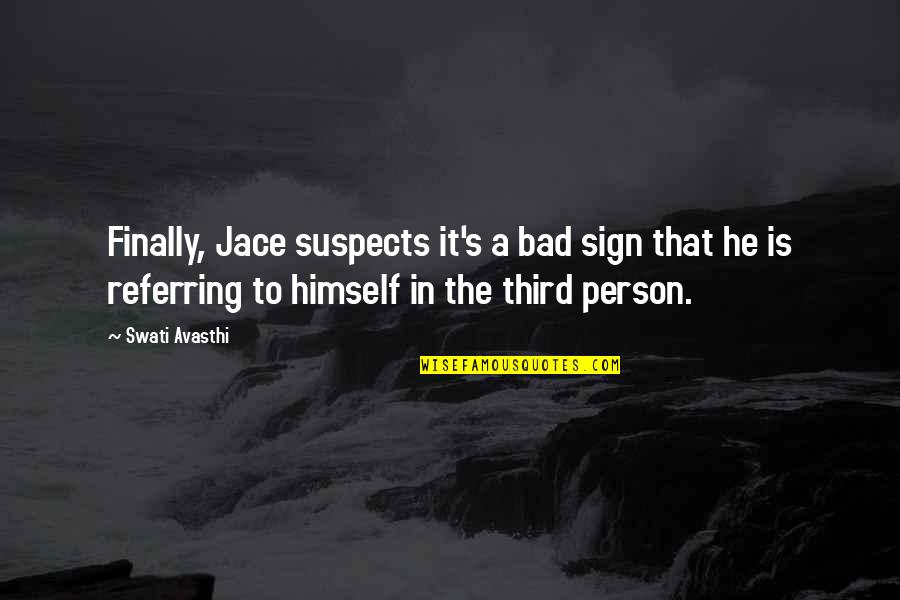 Finally, Jace suspects it's a bad sign that he is referring to himself in
the third person
. —
Swati Avasthi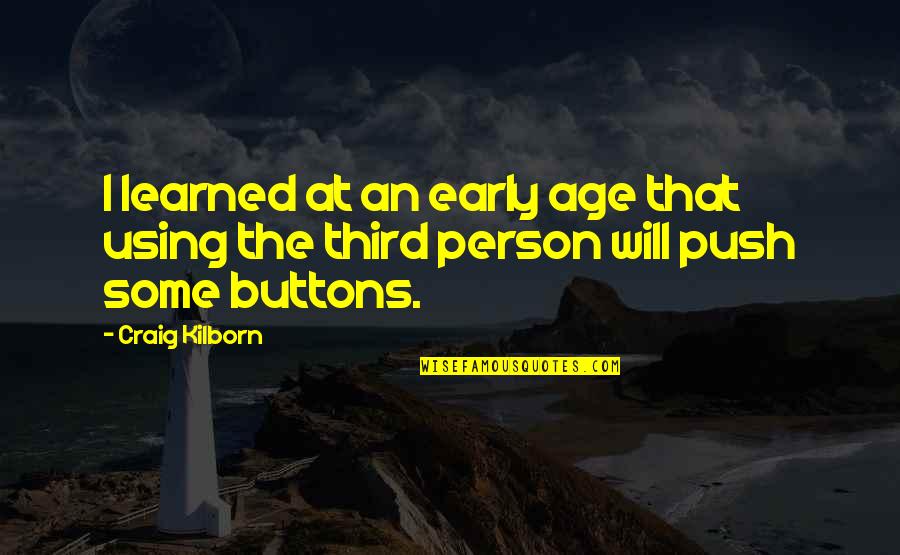 I learned at an early age that using
the third person
will push some buttons. —
Craig Kilborn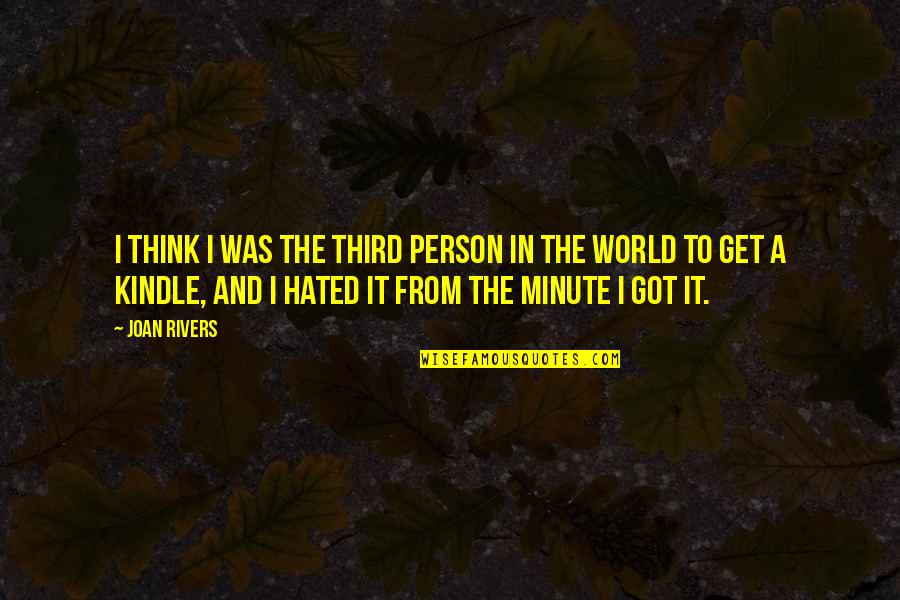 I think I was
the third person
in the world to get a Kindle, and I hated it from the minute I got it. —
Joan Rivers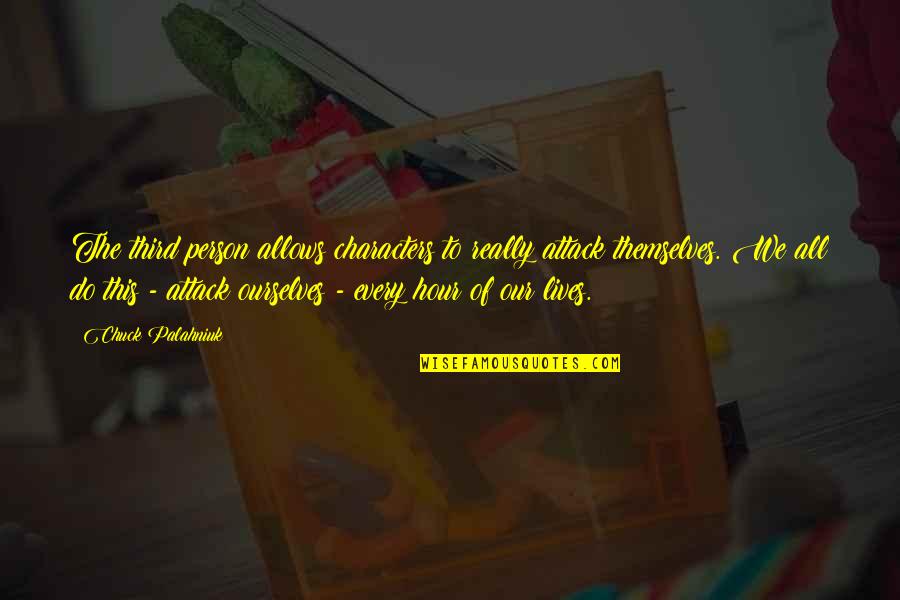 The third person
allows characters to really attack themselves. We all do this - attack ourselves - every hour of our lives. —
Chuck Palahniuk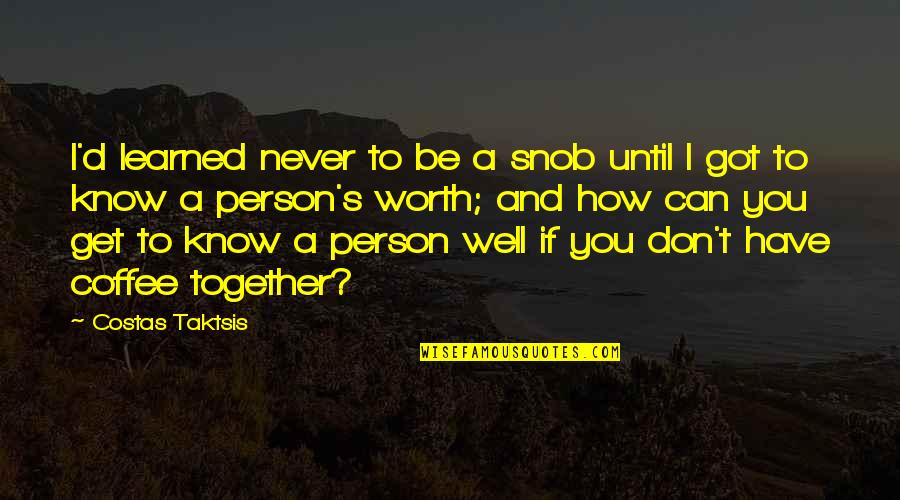 I'd learned never to be a snob until I got to know a person's worth; and how can you get to know a person well if you don't have coffee together? —
Costas Taktsis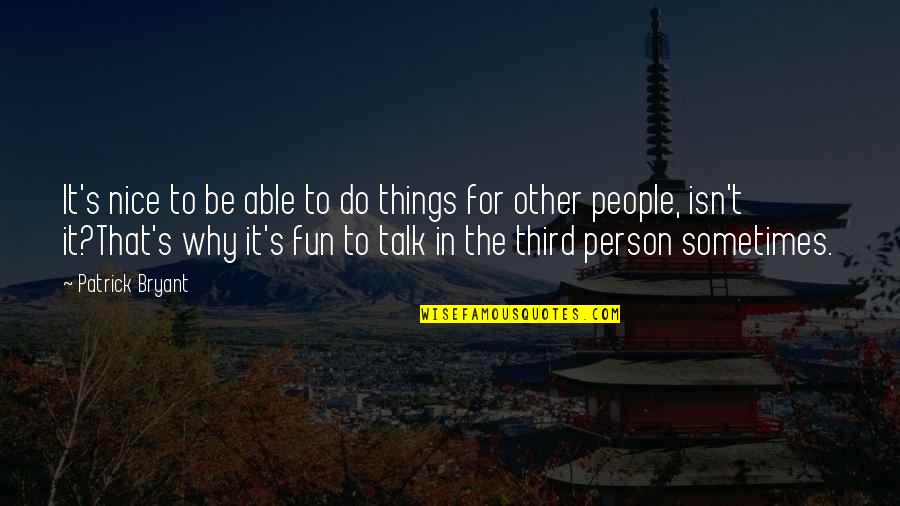 It's nice to be able to do things for other people, isn't it?
That's why it's fun to talk in
the third person
sometimes. —
Patrick Bryant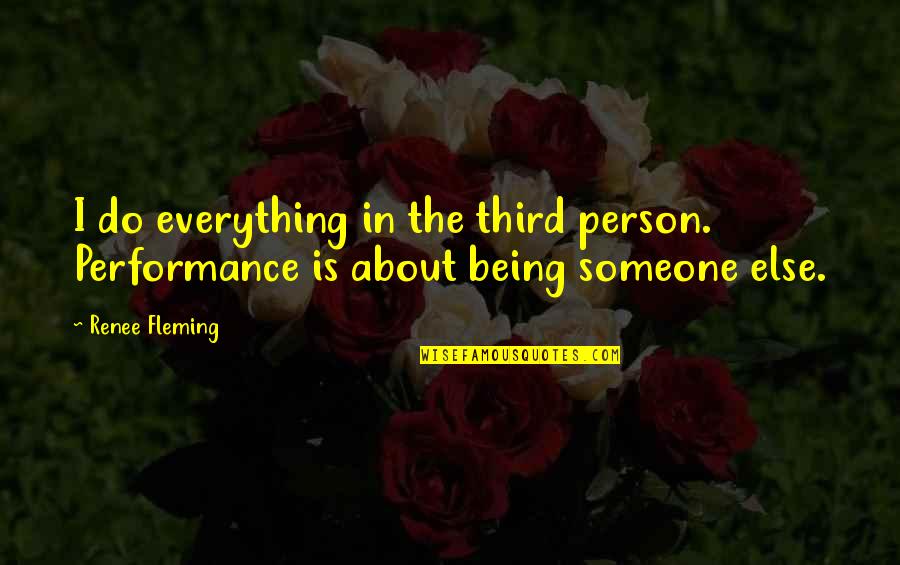 I do everything in
the third person
. Performance is about being someone else. —
Renee Fleming