The Body Artist Quotes
Collection of top 25 famous quotes about The Body Artist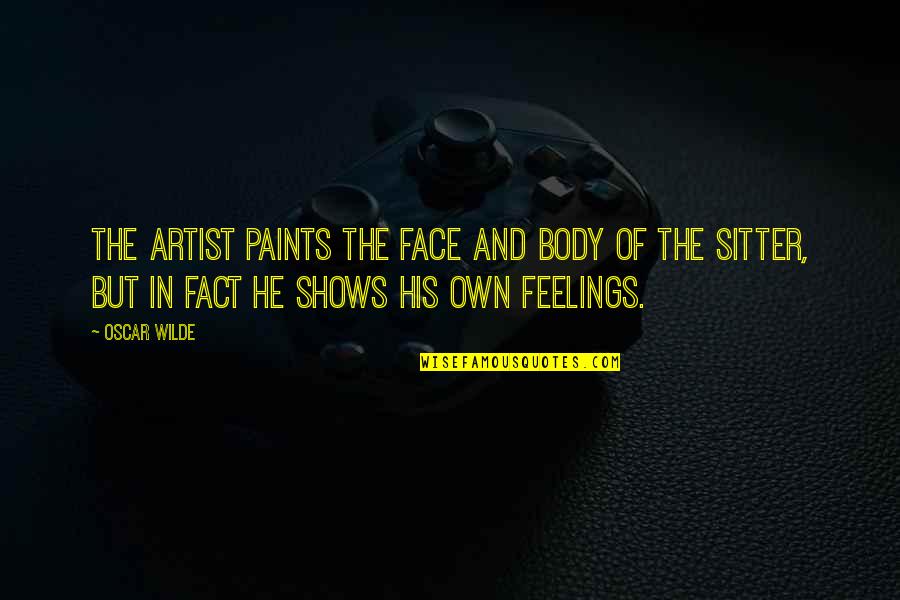 The artist paints the face and body of the sitter, but in fact he shows his own feelings.
—
Oscar Wilde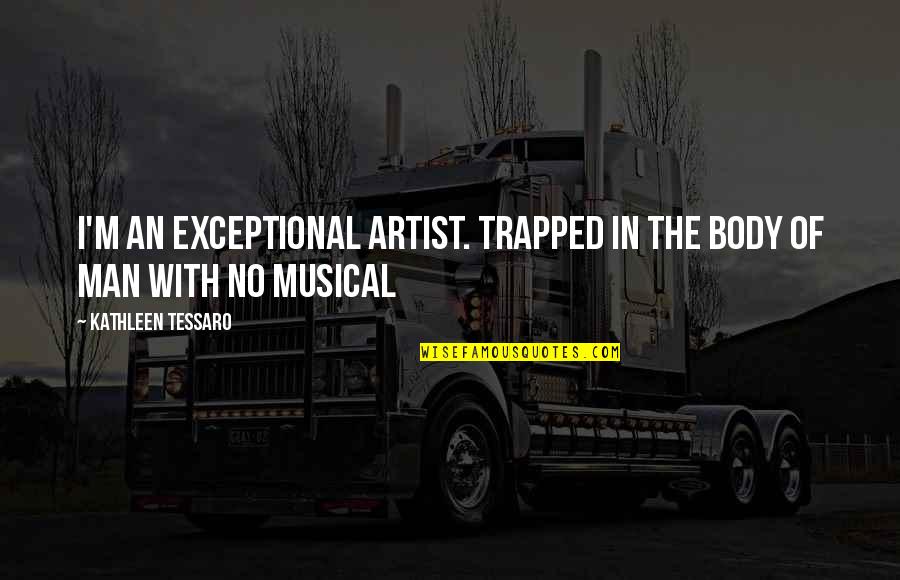 I'm an exceptional artist. Trapped in the body of man with no musical
—
Kathleen Tessaro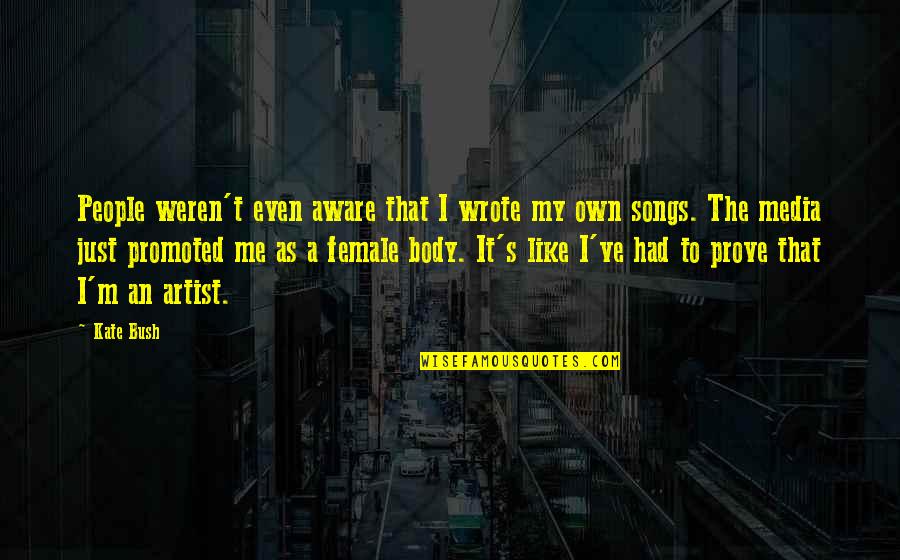 People weren't even aware that I wrote my own songs. The media just promoted me as a female body. It's like I've had to prove that I'm an artist.
—
Kate Bush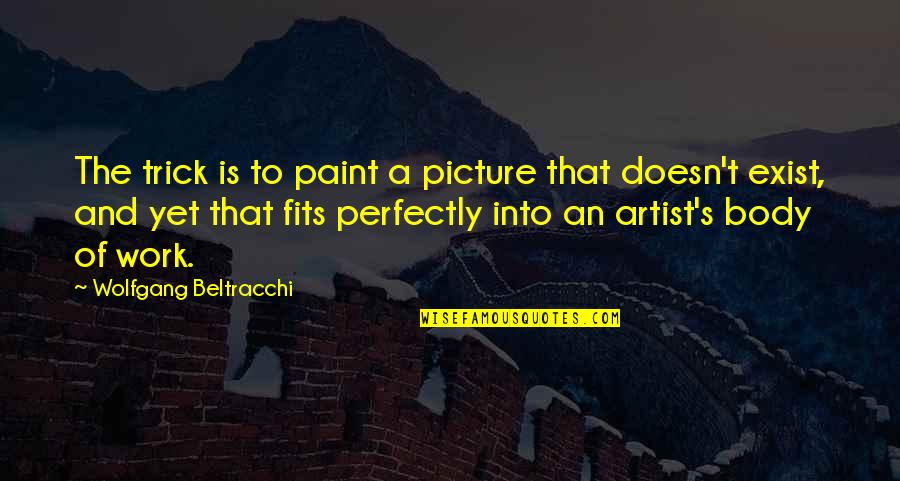 The trick is to paint a picture that doesn't exist, and yet that fits perfectly into an artist's body of work.
—
Wolfgang Beltracchi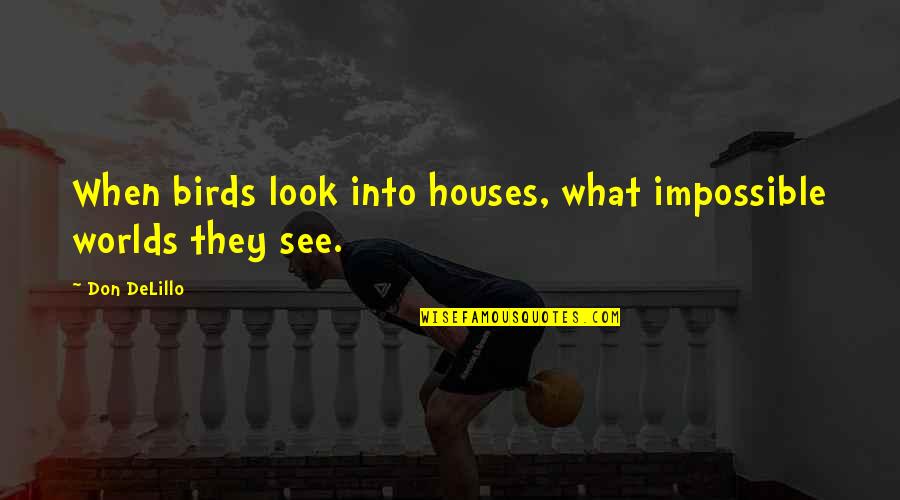 When birds look into houses, what impossible worlds they see.
—
Don DeLillo
Many artists I enjoy have a large body of work, and eventually the message is derived out from the sum of its parts. —
Jimenez Lai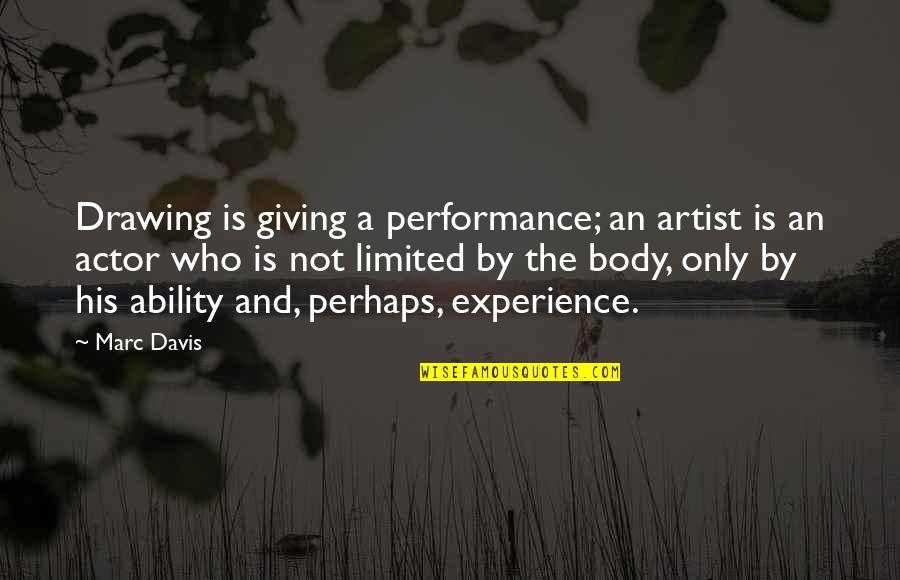 Drawing is giving a performance; an artist is an actor who is not limited by the body, only by his ability and, perhaps, experience. —
Marc Davis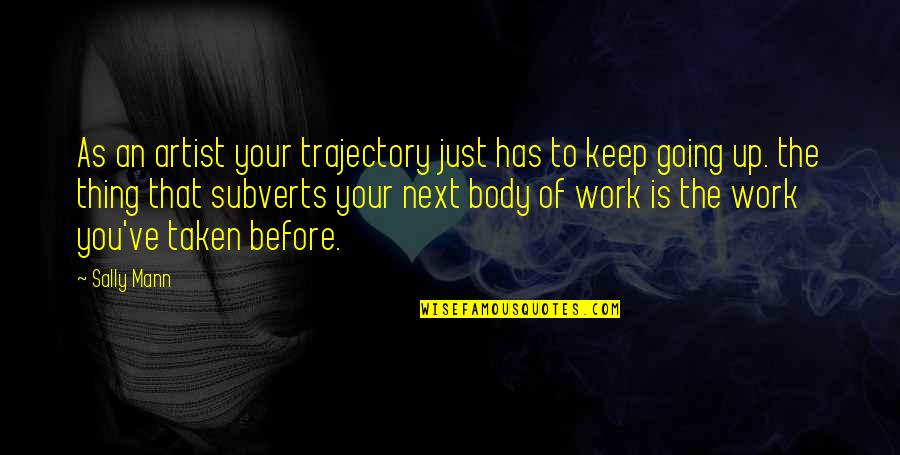 As an artist your trajectory just has to keep going up. the thing that subverts your next body of work is the work you've taken before. —
Sally Mann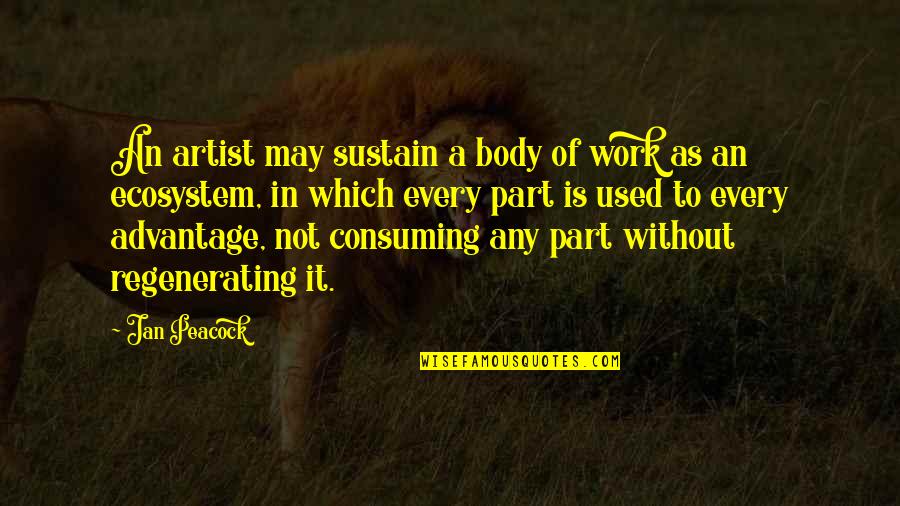 An artist may sustain a body of work as an ecosystem, in which every part is used to every advantage, not consuming any part without regenerating it. —
Jan Peacock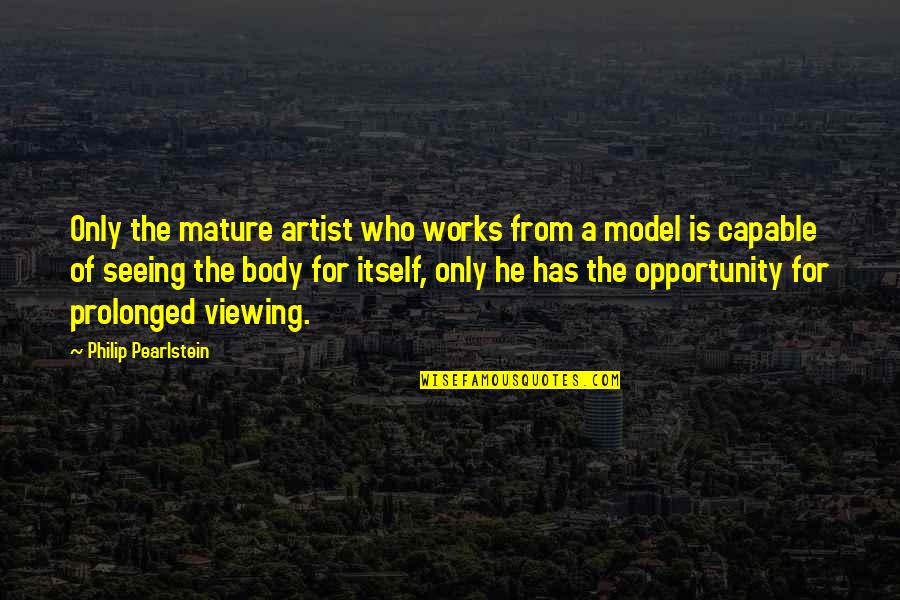 Only the mature artist who works from a model is capable of seeing the body for itself, only he has the opportunity for prolonged viewing. —
Philip Pearlstein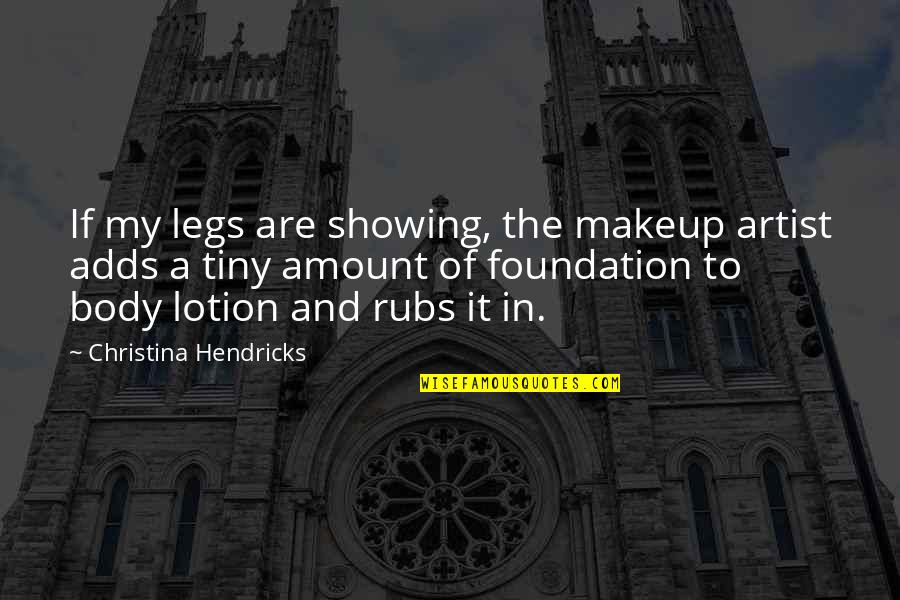 If my legs are showing, the makeup artist adds a tiny amount of foundation to body lotion and rubs it in. —
Christina Hendricks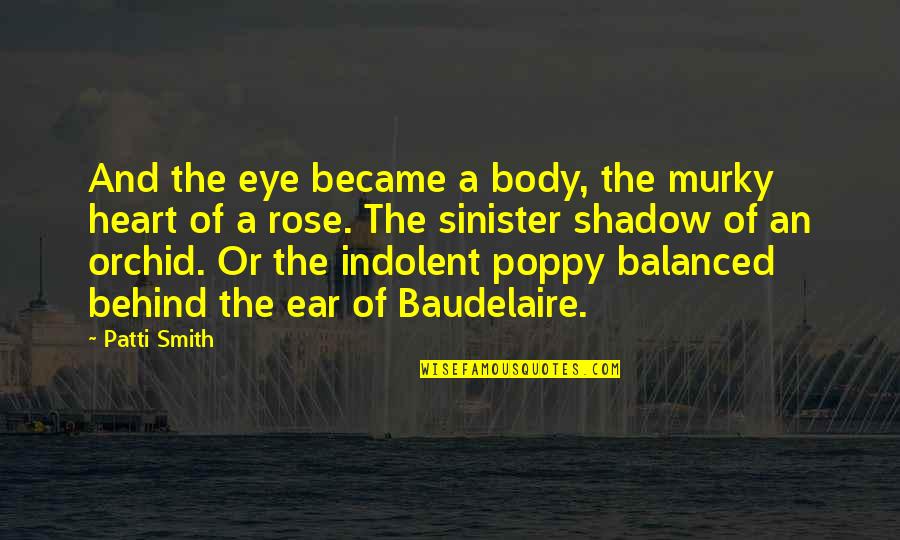 And the eye became a body, the murky heart of a rose. The sinister shadow of an orchid. Or the indolent poppy balanced behind the ear of Baudelaire. —
Patti Smith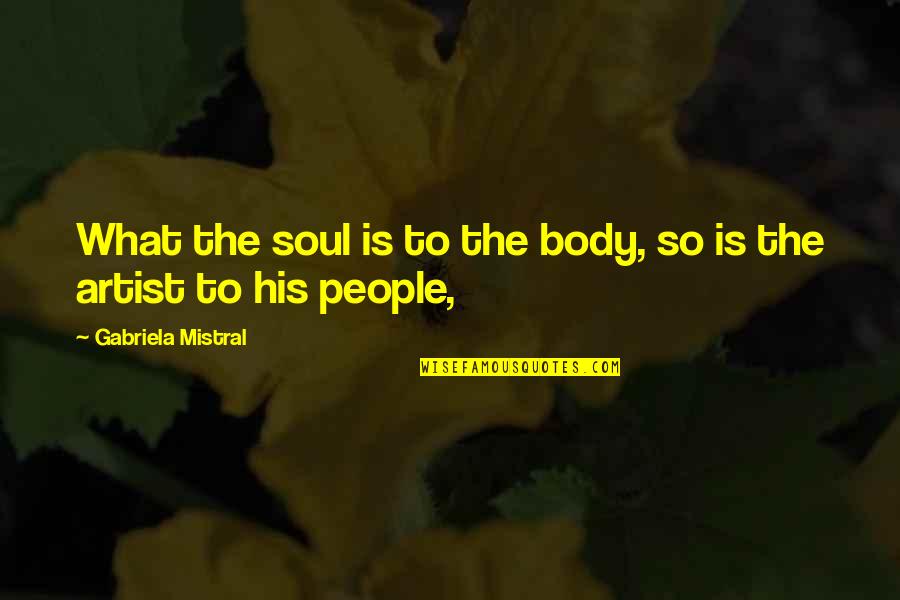 What the soul is to the body, so is the artist to his people, —
Gabriela Mistral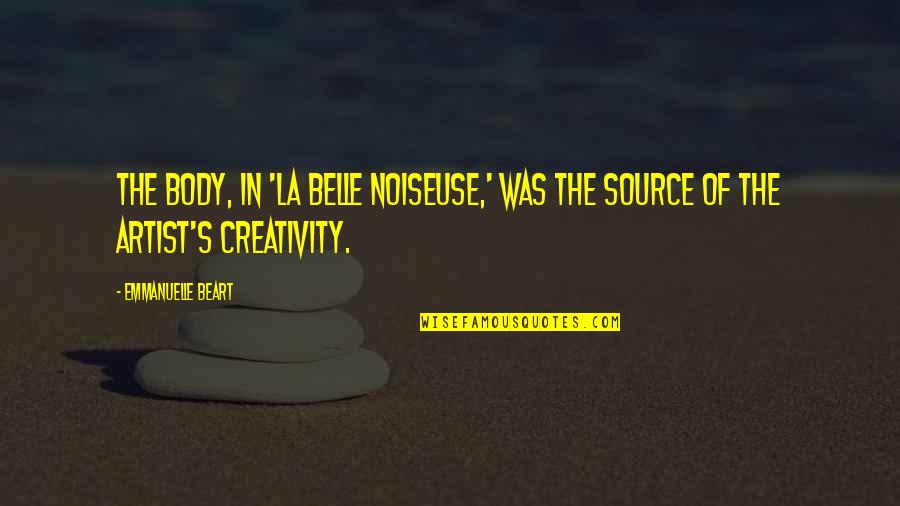 The body, in 'La Belle Noiseuse,' was the source of the artist's creativity. —
Emmanuelle Beart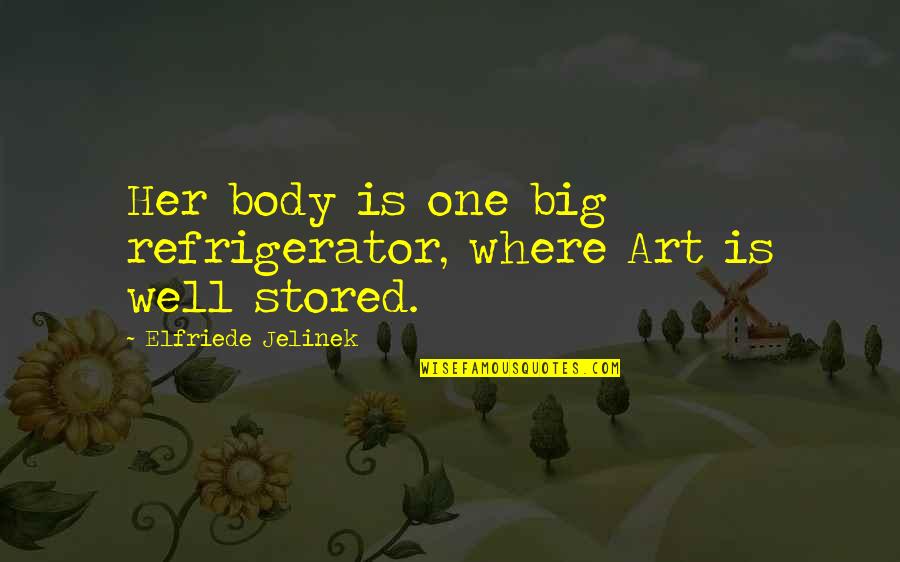 Her body is one big refrigerator, where Art is well stored. —
Elfriede Jelinek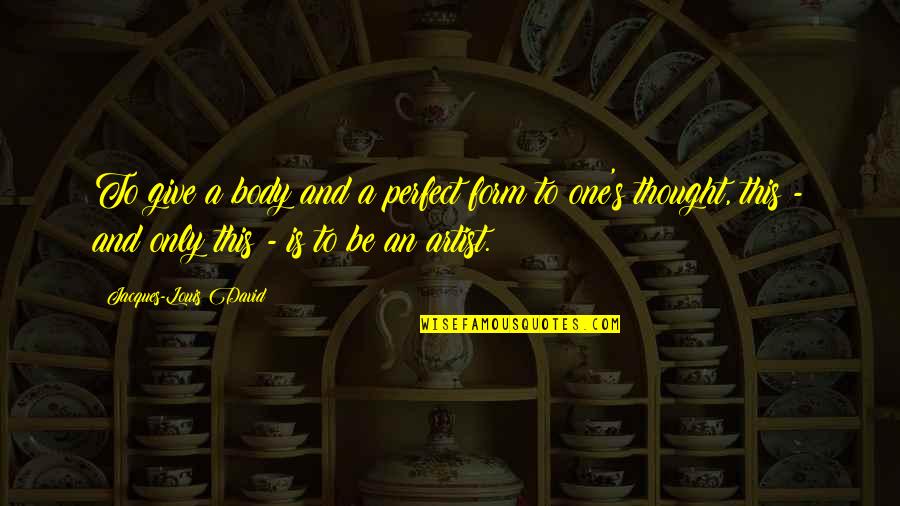 To give a body and a perfect form to one's thought, this - and only this - is to be an artist. —
Jacques-Louis David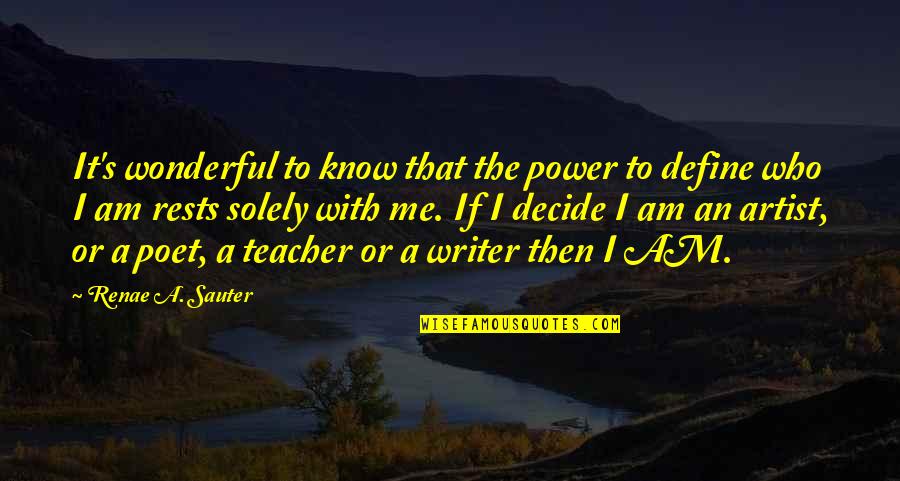 It's wonderful to know that the power to define who I am rests solely with me. If I decide I am an artist, or a poet, a teacher or a writer then I AM. —
Renae A. Sauter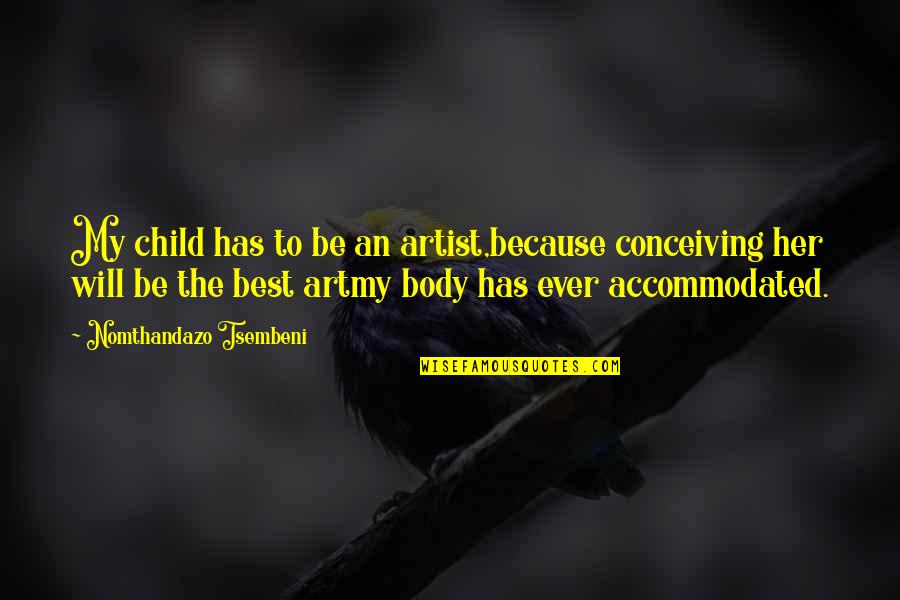 My child has to be an artist,
because conceiving her will be the best art
my body has ever accommodated. —
Nomthandazo Tsembeni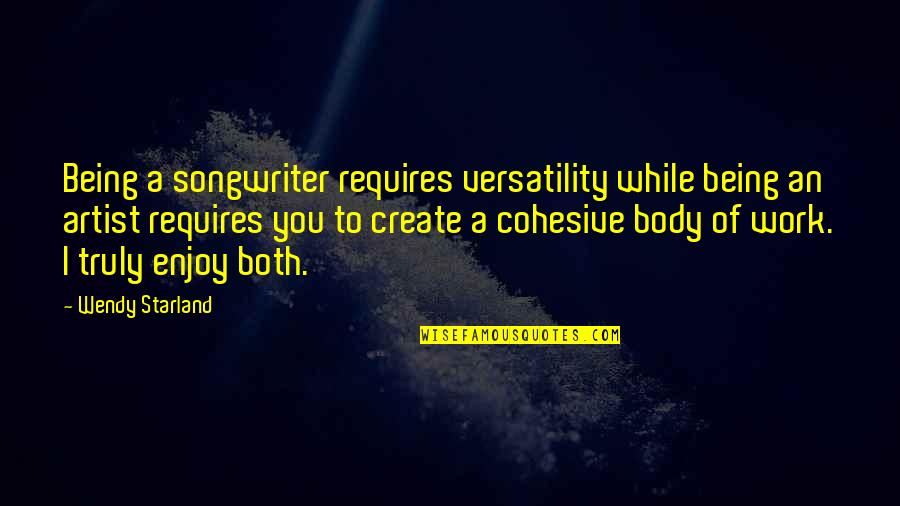 Being a songwriter requires versatility while being an artist requires you to create a cohesive body of work. I truly enjoy both. —
Wendy Starland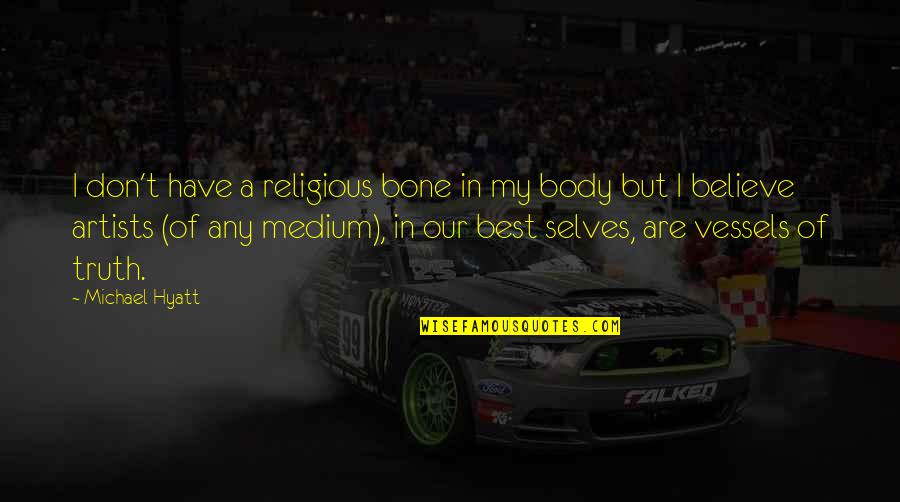 I don't have a religious bone in my body but I believe artists (of any medium), in our best selves, are vessels of truth. —
Michael Hyatt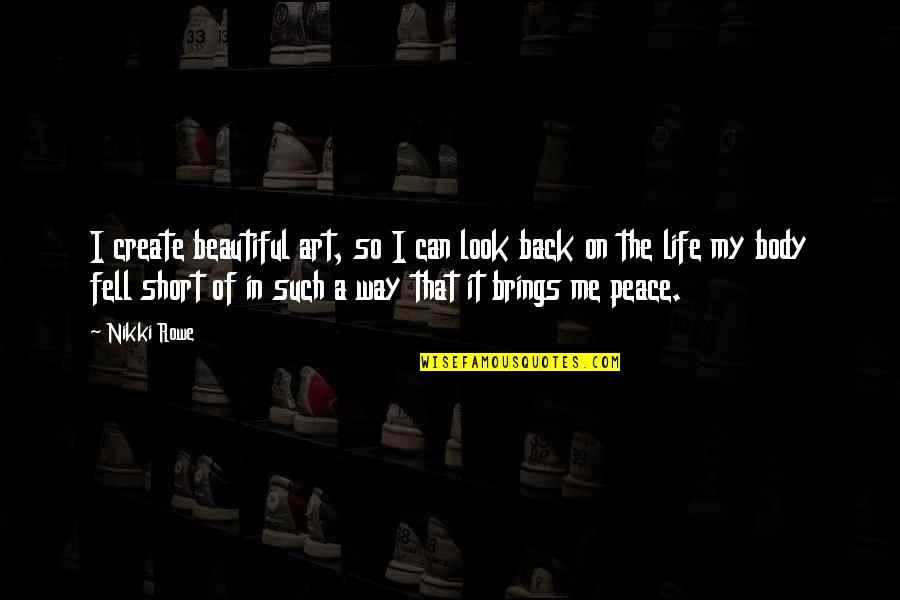 I create beautiful art, so I can look back on the life my body fell short of in such a way that it brings me peace. —
Nikki Rowe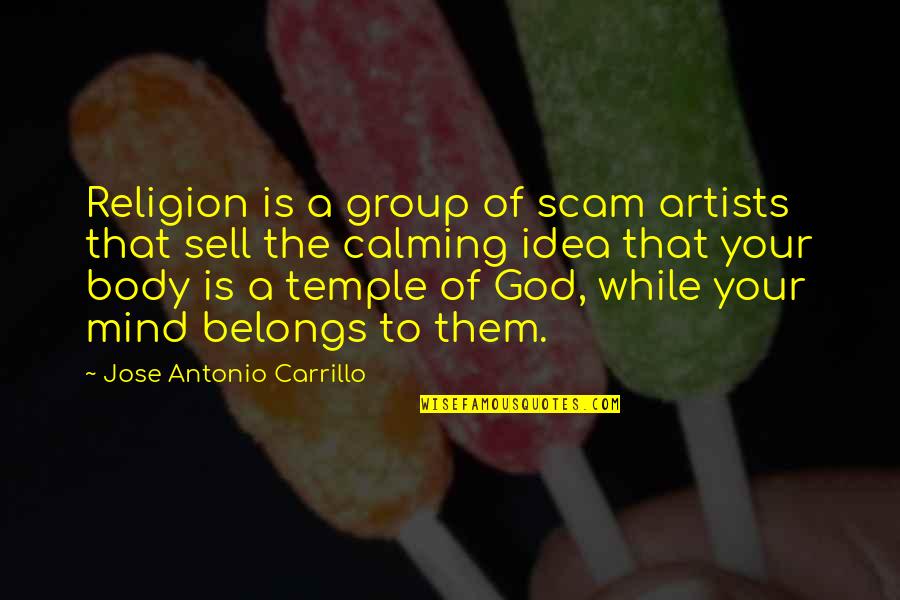 Religion is a group of scam artists that sell the calming idea that your body is a temple of God, while your mind belongs to them. —
Jose Antonio Carrillo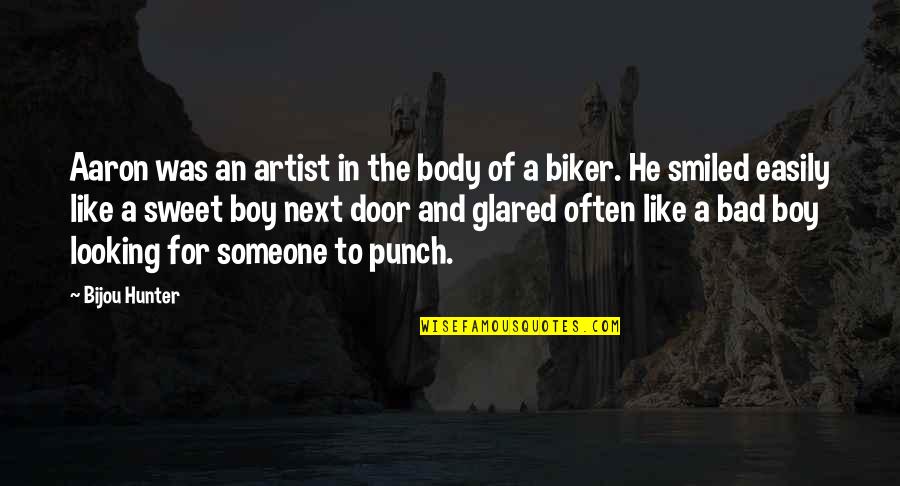 Aaron was an artist in the body of a biker. He smiled easily like a sweet boy next door and glared often like a bad boy looking for someone to punch. —
Bijou Hunter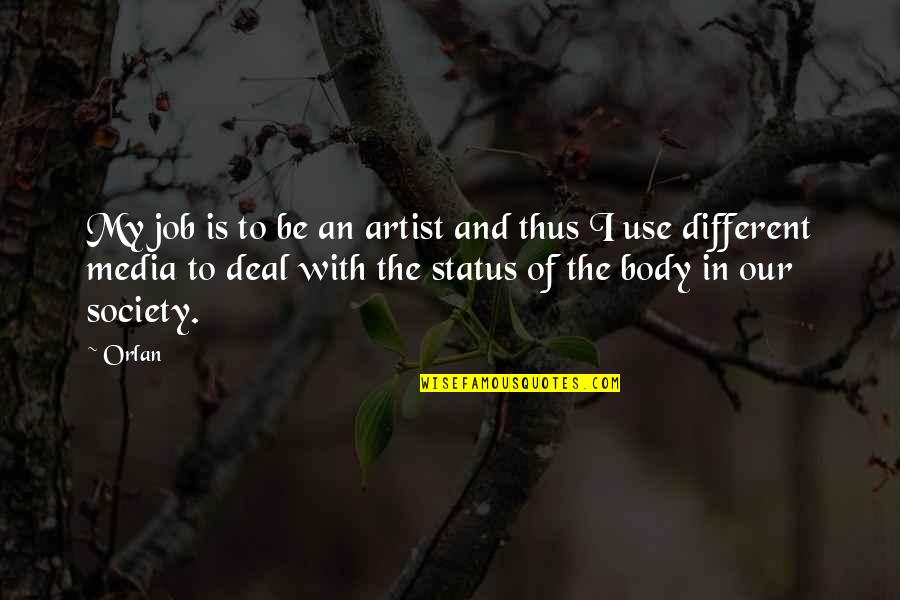 My job is to be an artist and thus I use different media to deal with the status of the body in our society. —
Orlan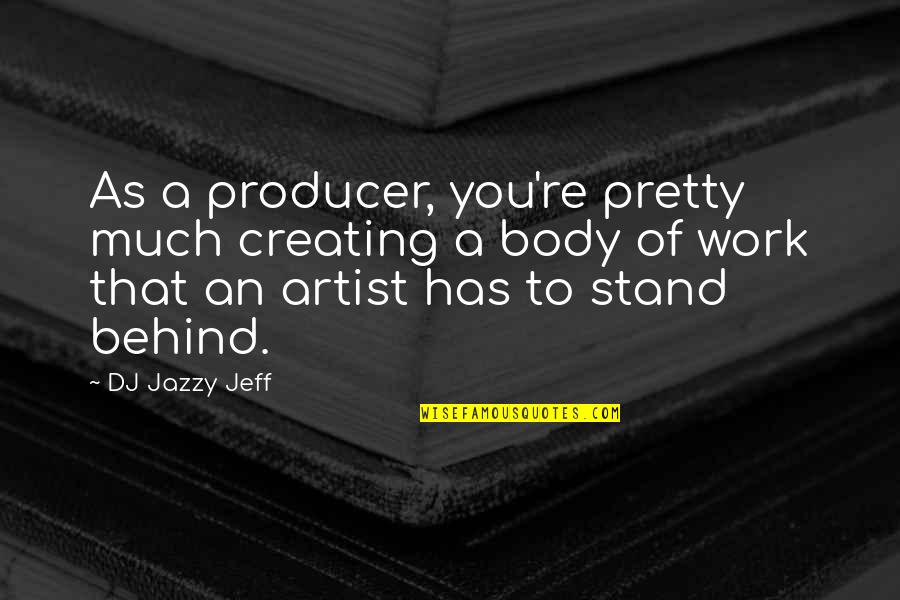 As a producer, you're pretty much creating a body of work that an artist has to stand behind. —
DJ Jazzy Jeff