Not Repeating History Quotes
Collection of top 40 famous quotes about Not Repeating History
Not Repeating History Quotes & Sayings
Happy to read and share the best inspirational Not Repeating History quotes, sayings and quotations on Wise Famous Quotes.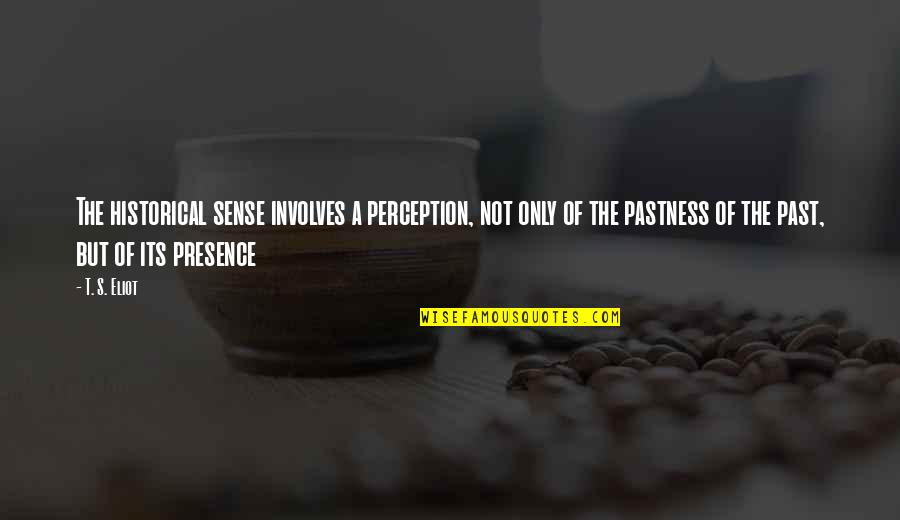 The historical sense involves a perception, not only of the pastness of the past, but of its presence
—
T. S. Eliot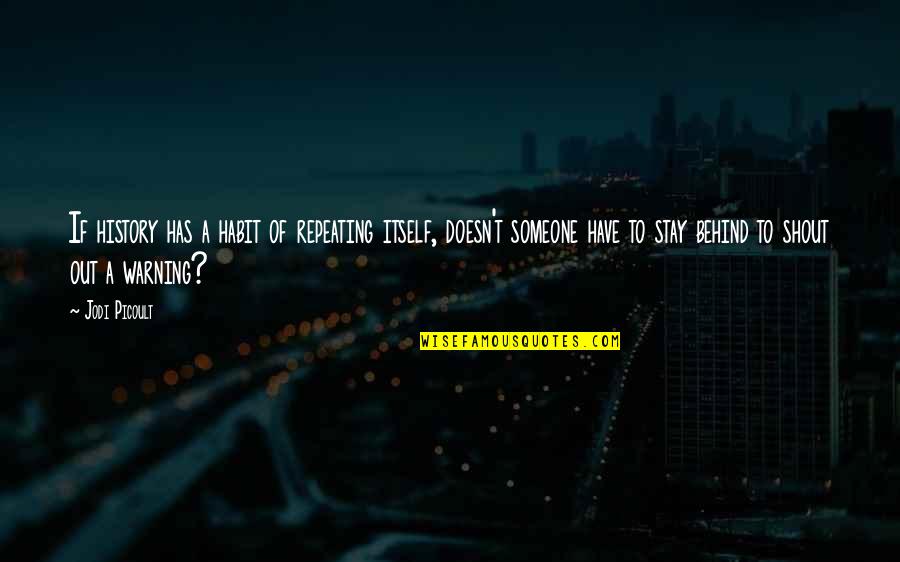 If history has a habit of repeating itself, doesn't someone have to stay behind to shout out a warning?
—
Jodi Picoult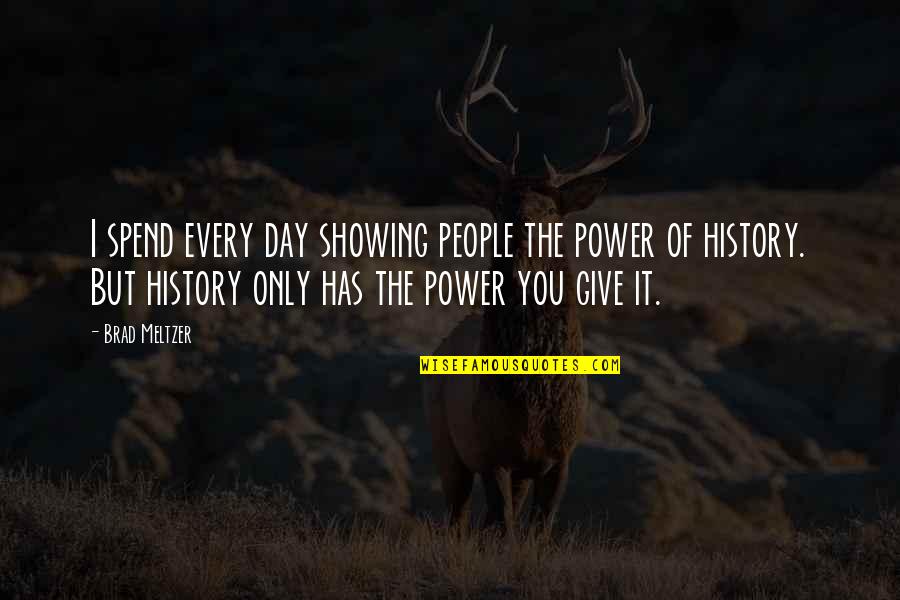 I spend every day showing people the power of history. But history only has the power you give it.
—
Brad Meltzer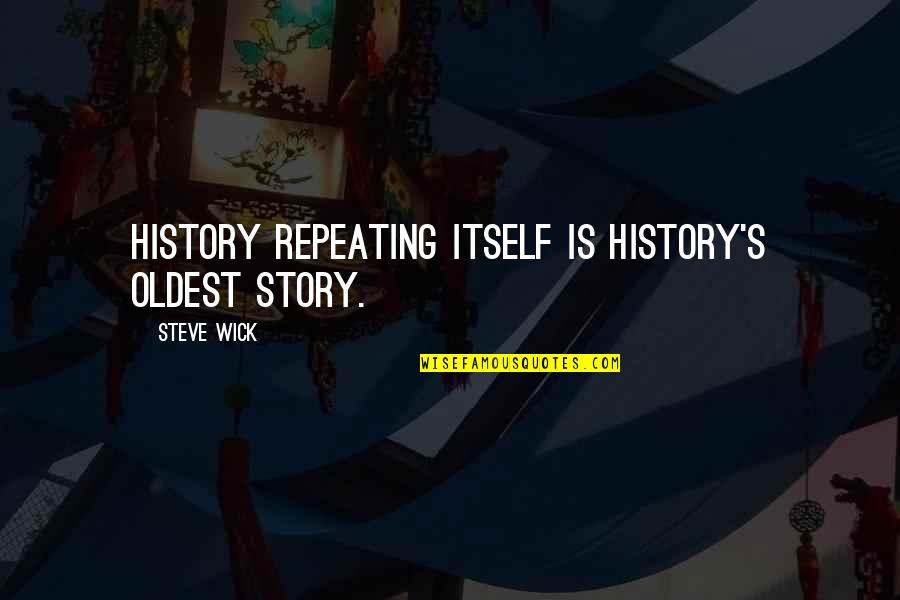 History repeating itself is history's oldest story.
—
Steve Wick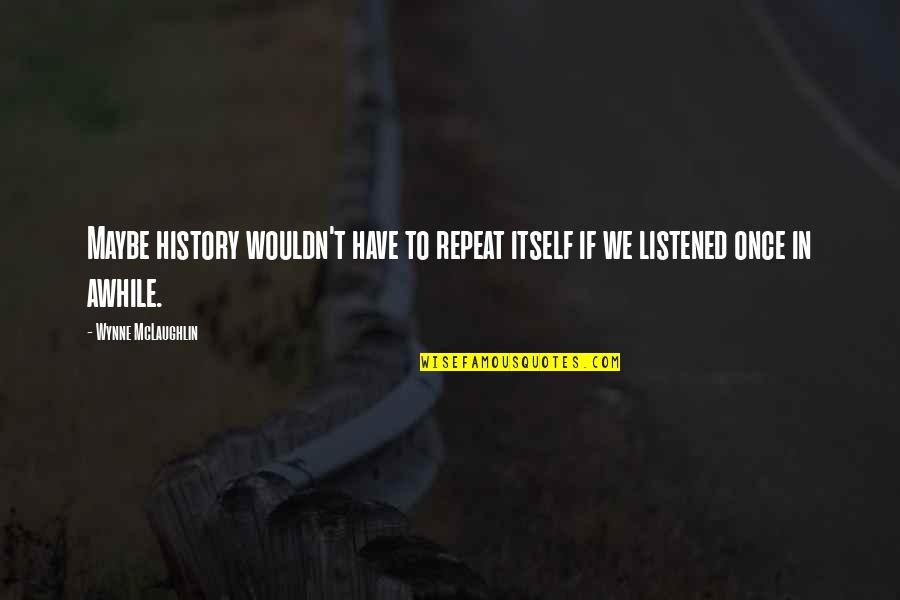 Maybe history wouldn't have to repeat itself if we listened once in awhile.
—
Wynne McLaughlin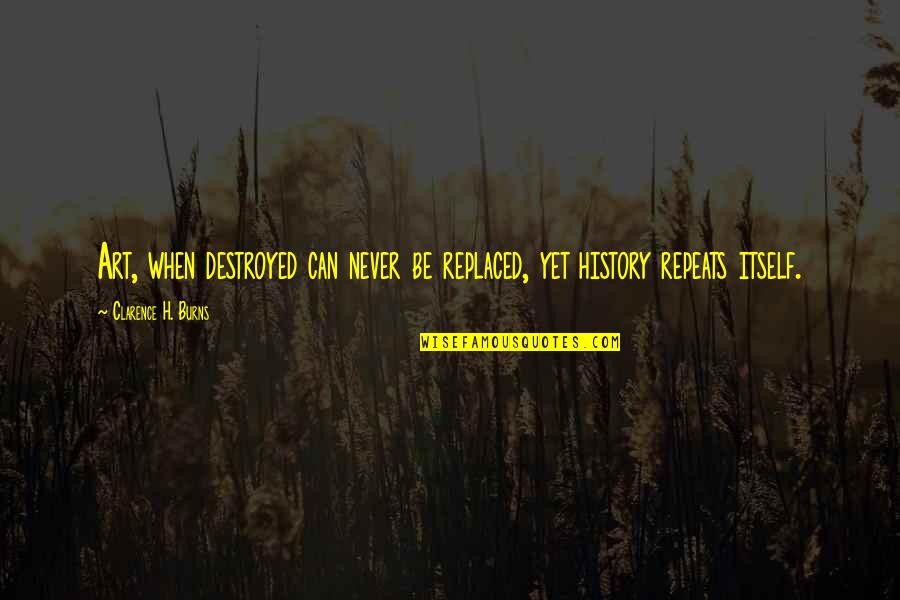 Art, when destroyed can never be replaced, yet history repeats itself.
—
Clarence H. Burns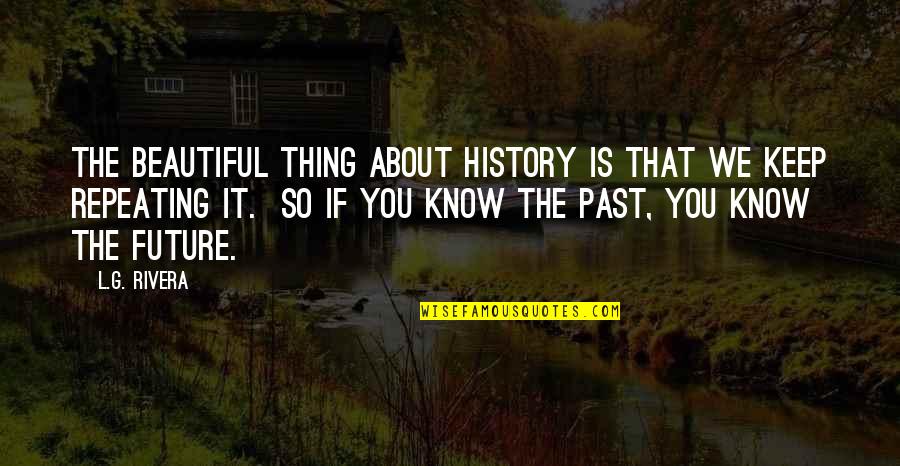 The beautiful thing about history is that we keep repeating it. So if you know the past, you know the future.
—
L.G. Rivera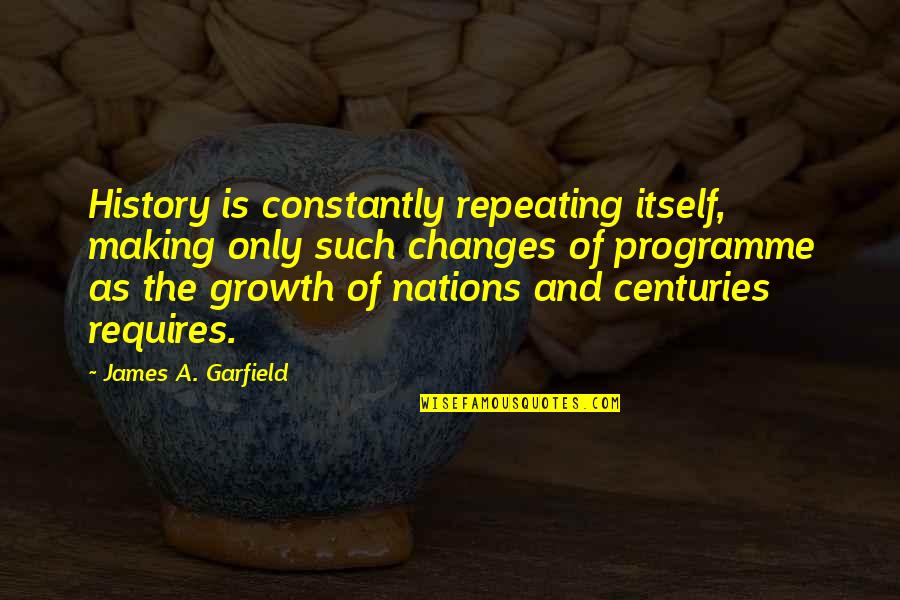 History is constantly repeating itself, making only such changes of programme as the growth of nations and centuries requires.
—
James A. Garfield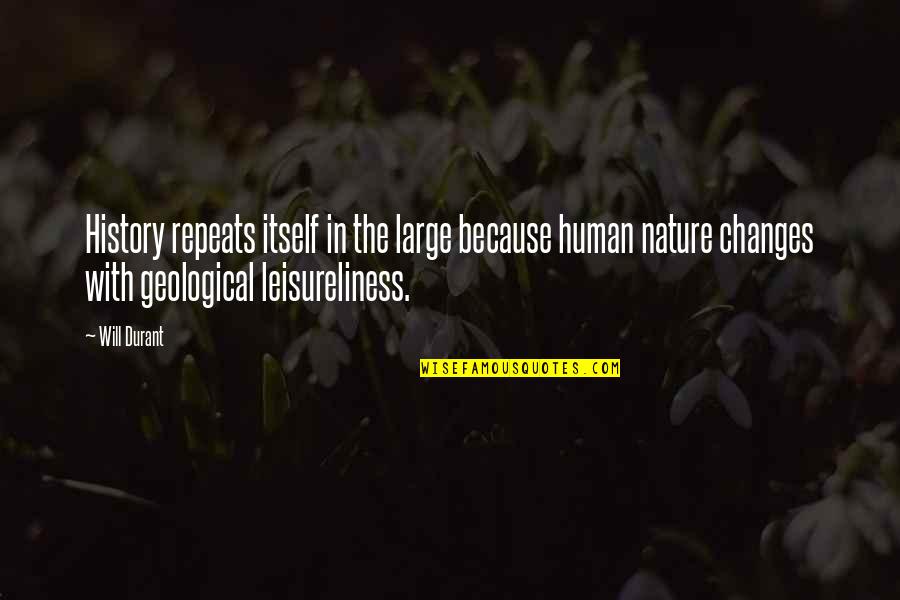 History repeats itself in the large because human nature changes with geological leisureliness. —
Will Durant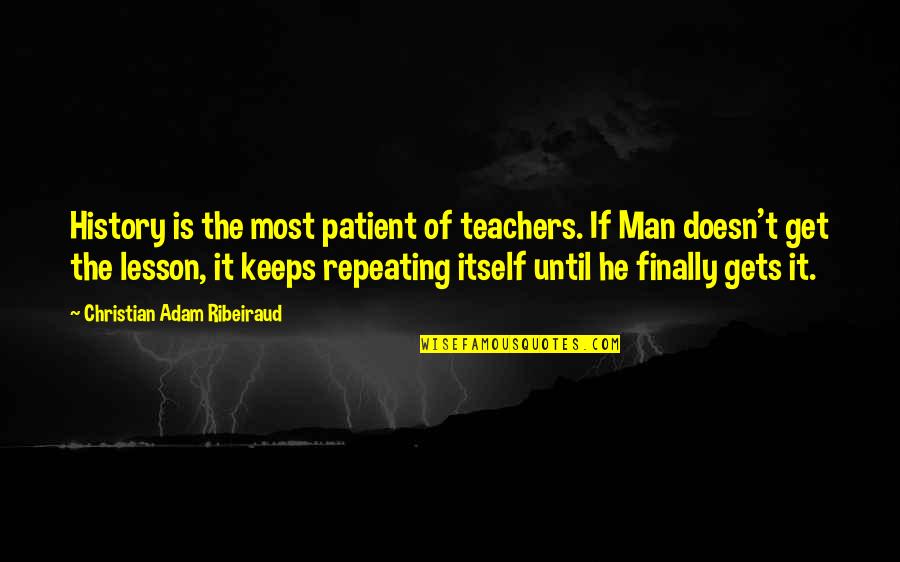 History is the most patient of teachers. If Man doesn't get the lesson, it keeps repeating itself until he finally gets it. —
Christian Adam Ribeiraud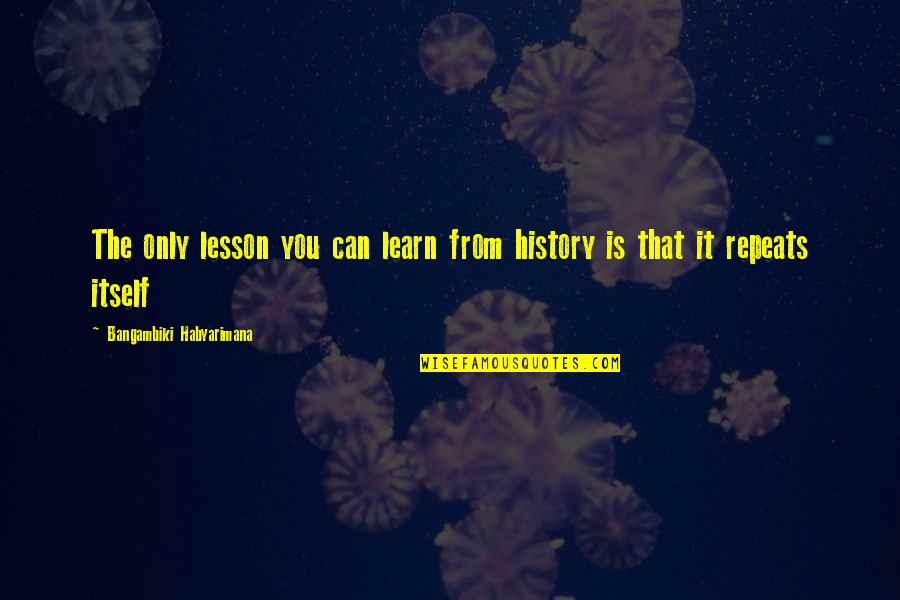 The only lesson you can learn from history is that it repeats itself —
Bangambiki Habyarimana
It's not history repeating itself in Gaza, it's horror repeating itself —
Dean Cavanagh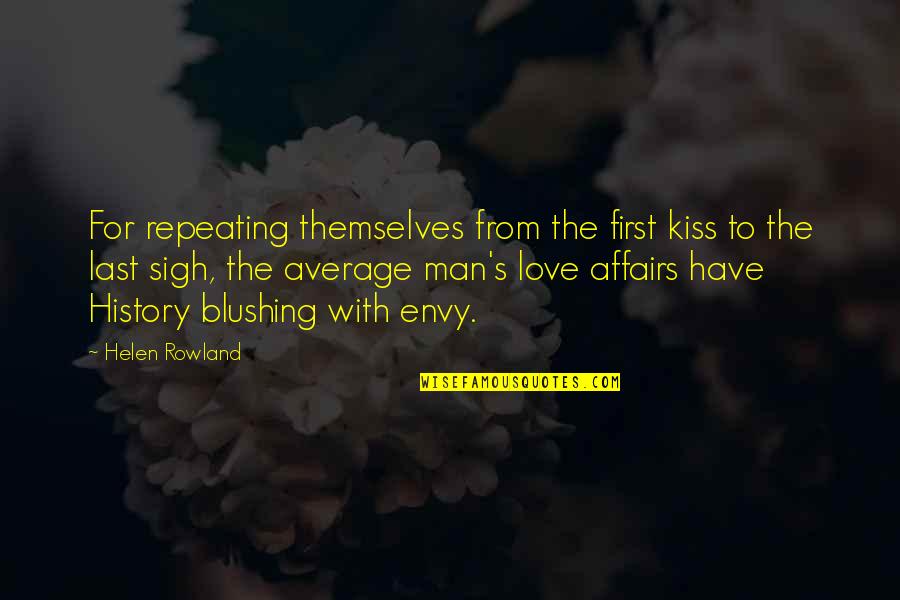 For repeating themselves from the first kiss to the last sigh, the average man's love affairs have History blushing with envy. —
Helen Rowland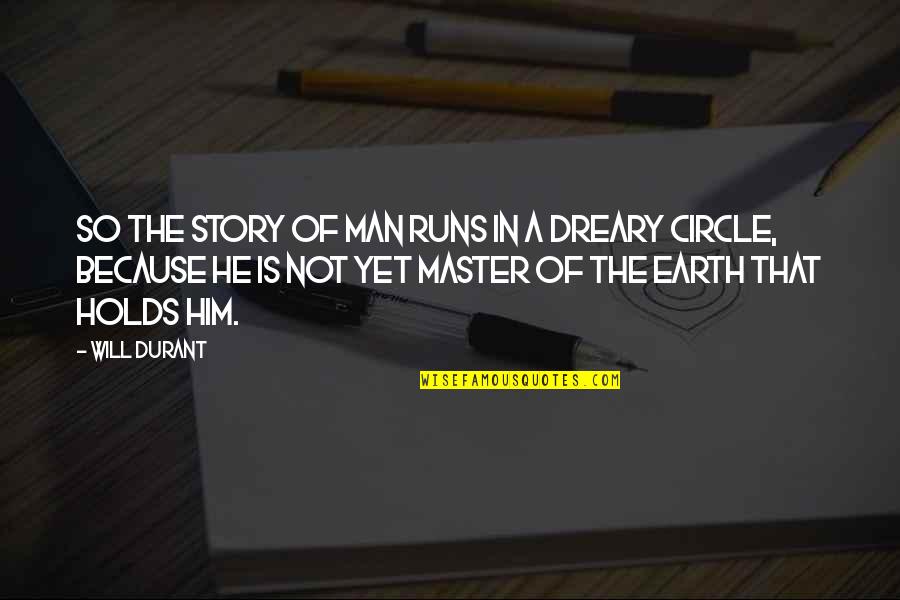 So the story of man runs in a dreary circle, because he is not yet master of the earth that holds him. —
Will Durant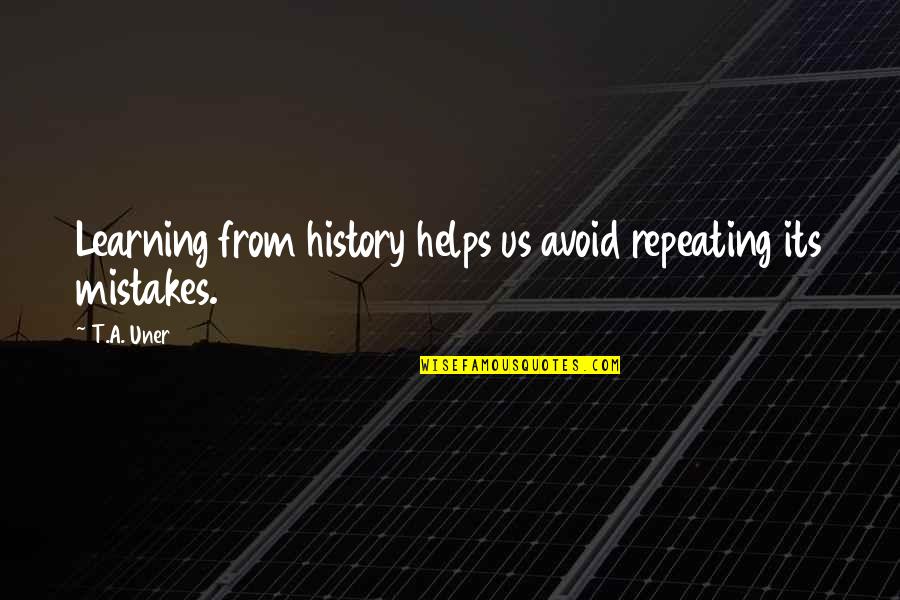 Learning from history helps us avoid repeating its mistakes. —
T.A. Uner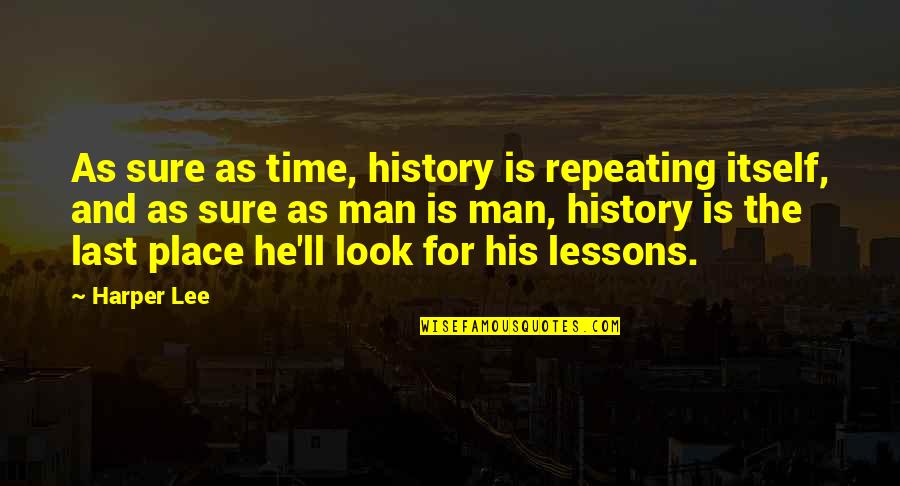 As sure as time, history is repeating itself, and as sure as man is man, history is the last place he'll look for his lessons. —
Harper Lee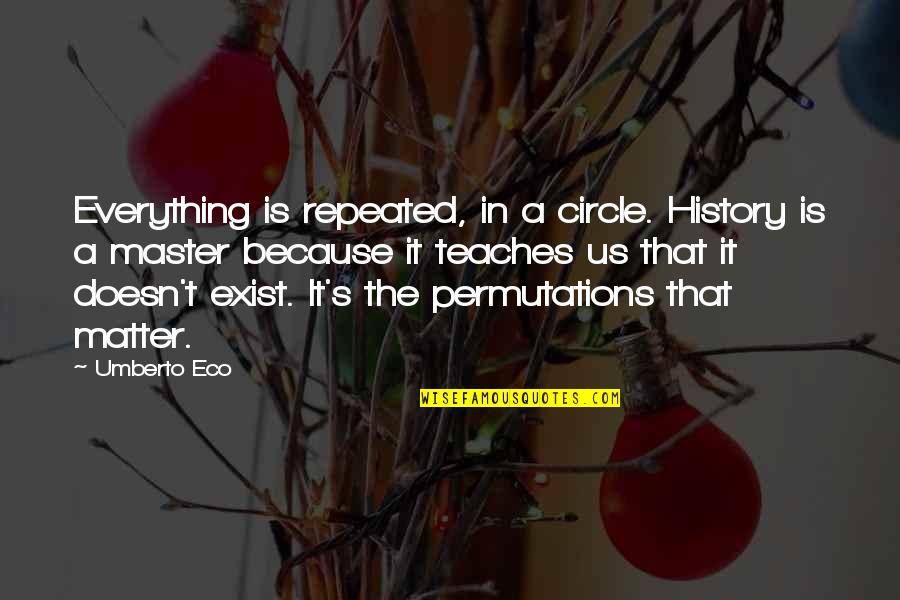 Everything is repeated, in a circle. History is a master because it teaches us that it doesn't exist. It's the permutations that matter. —
Umberto Eco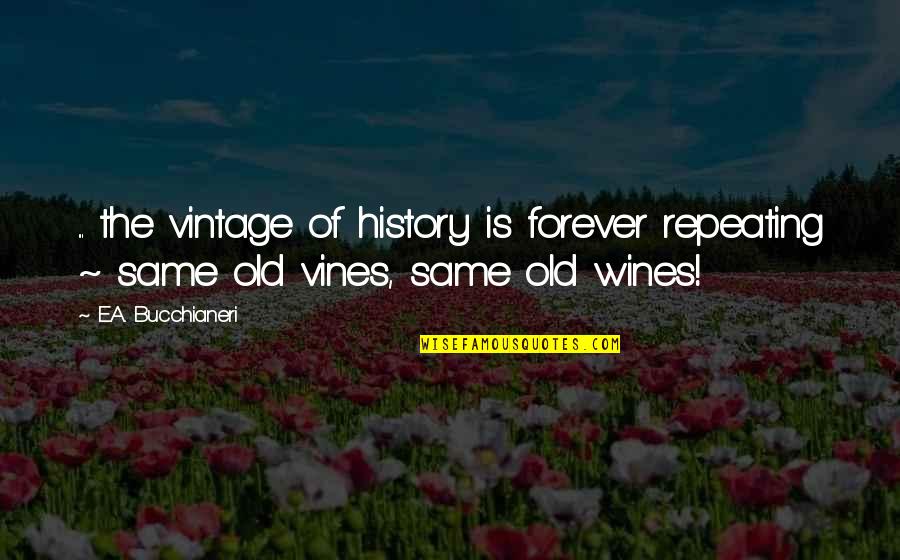 ... the vintage of history is forever repeating ~ same old vines, same old wines! —
E.A. Bucchianeri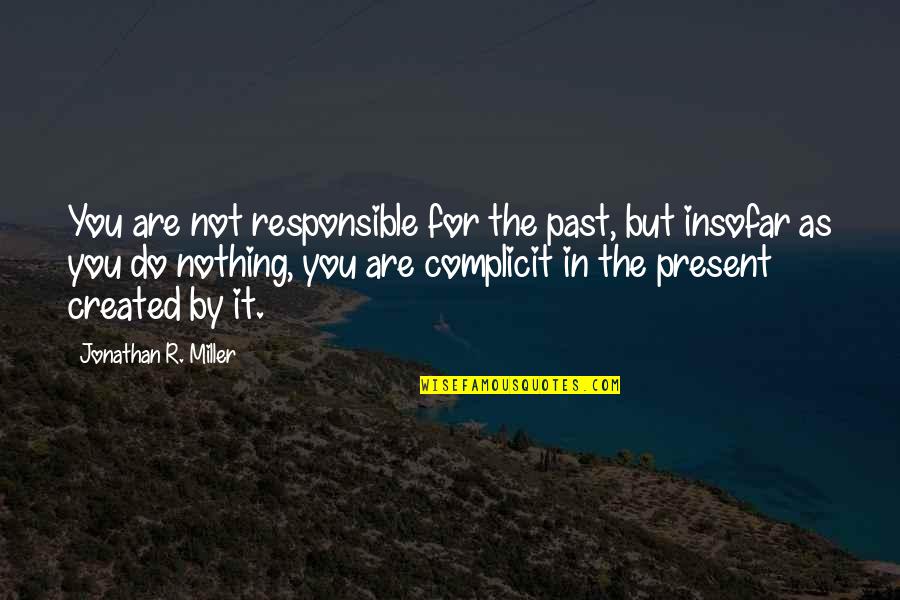 You are not responsible for the past, but insofar as you do nothing, you are complicit in the present created by it. —
Jonathan R. Miller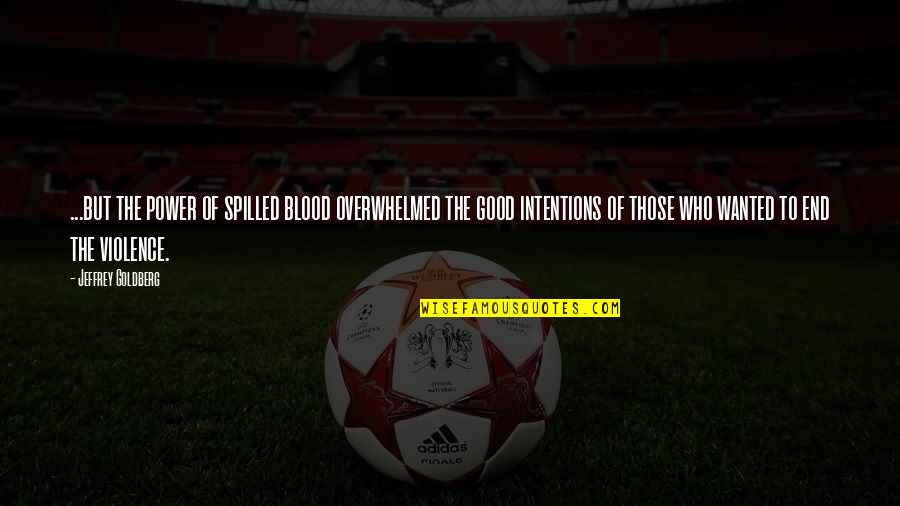 ...but the power of spilled blood overwhelmed the good intentions of those who wanted to end the violence. —
Jeffrey Goldberg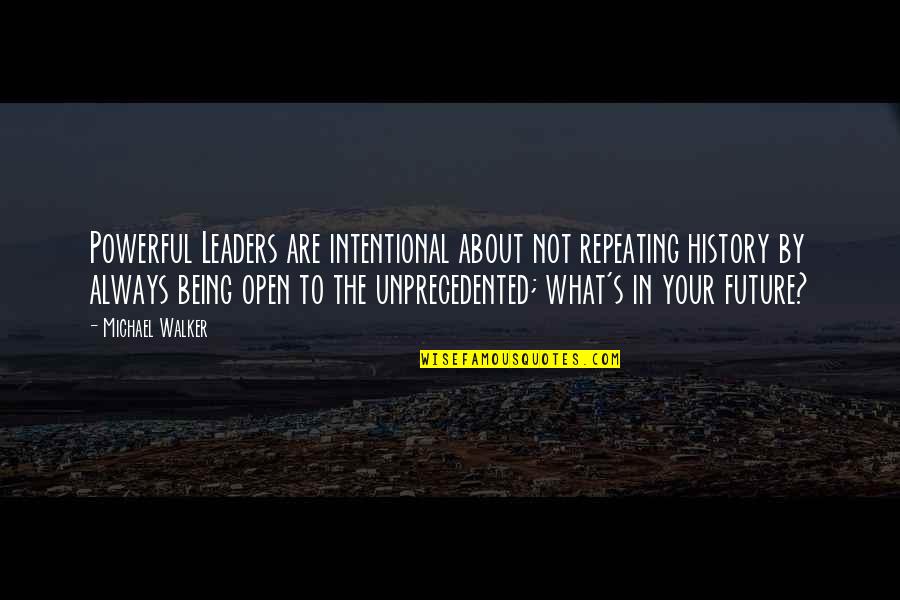 Powerful Leaders are intentional about
not repeating history
by always being open to the unprecedented; what's in your future? —
Michael Walker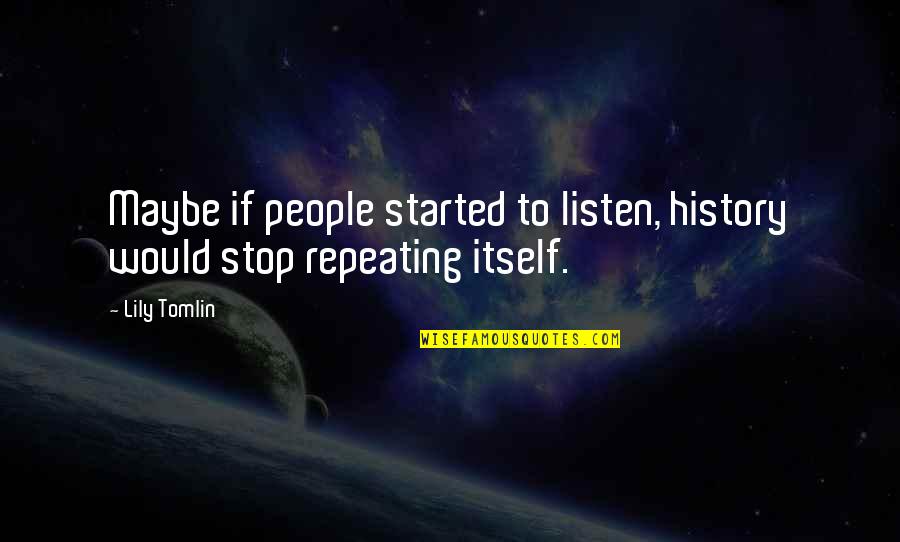 Maybe if people started to listen, history would stop repeating itself. —
Lily Tomlin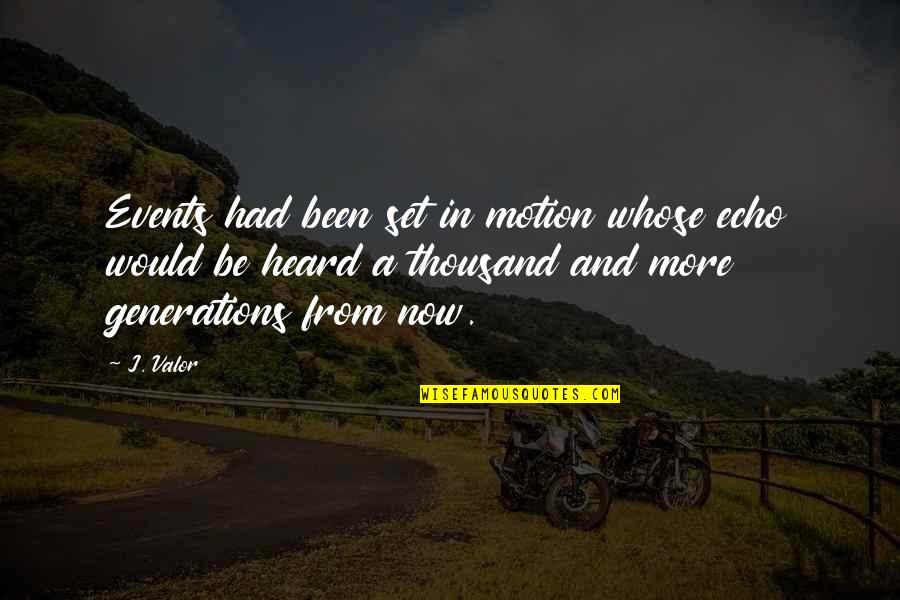 Events had been set in motion whose echo would be heard a thousand and more generations from now. —
J. Valor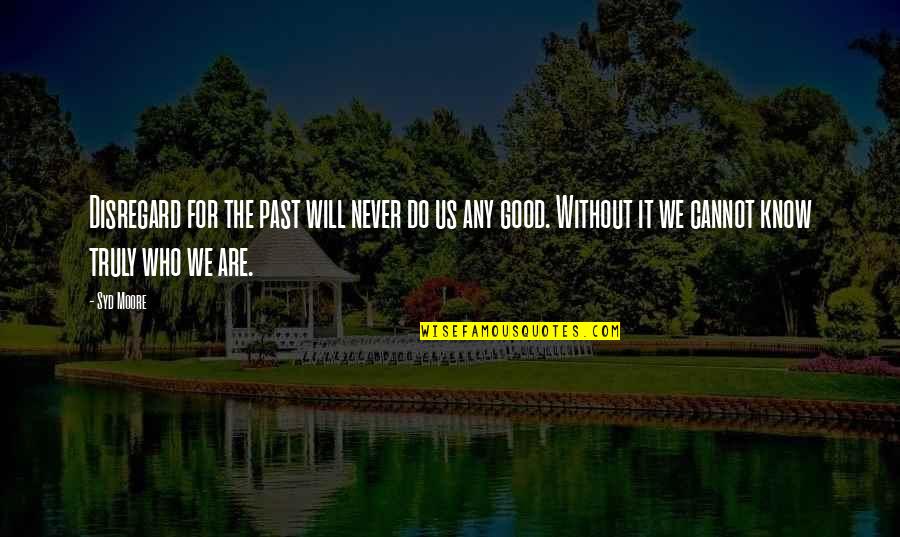 Disregard for the past will never do us any good. Without it we cannot know truly who we are. —
Syd Moore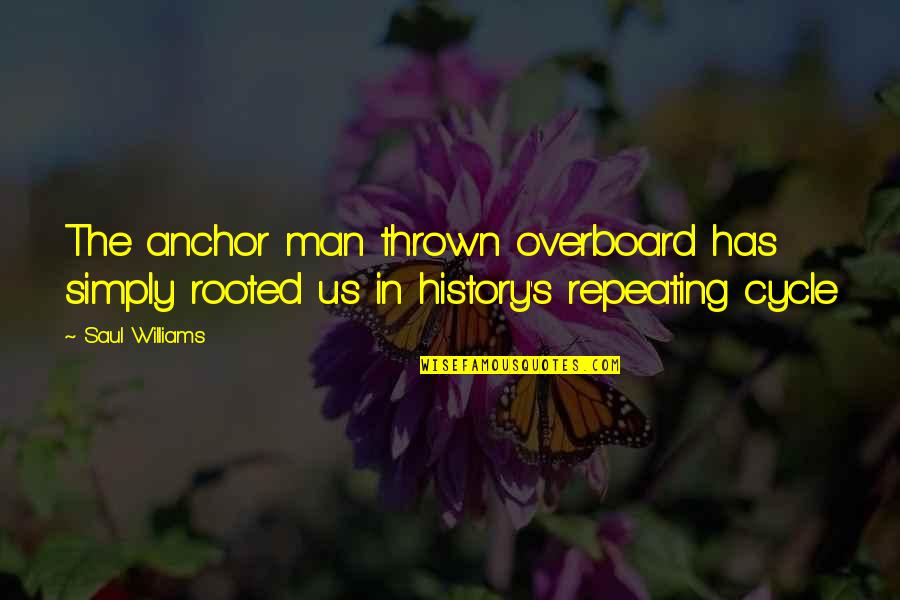 The anchor man thrown overboard has simply rooted us in history's repeating cycle —
Saul Williams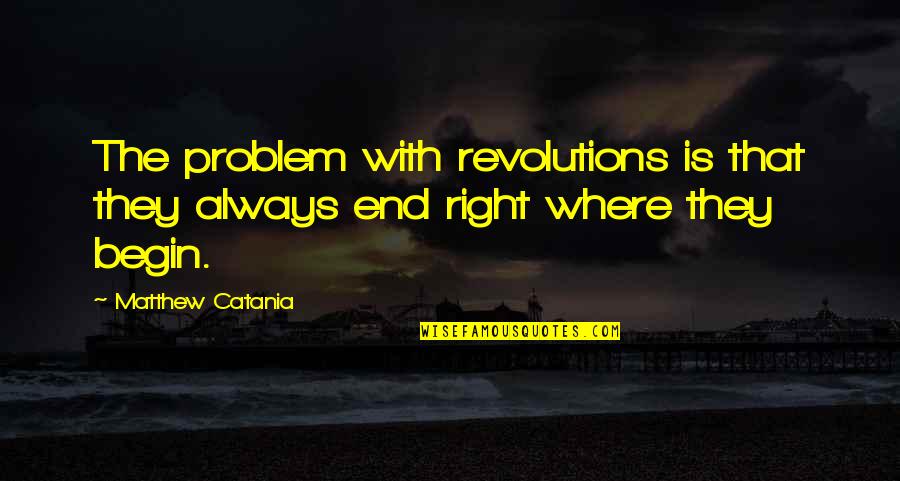 The problem with revolutions is that they always end right where they begin. —
Matthew Catania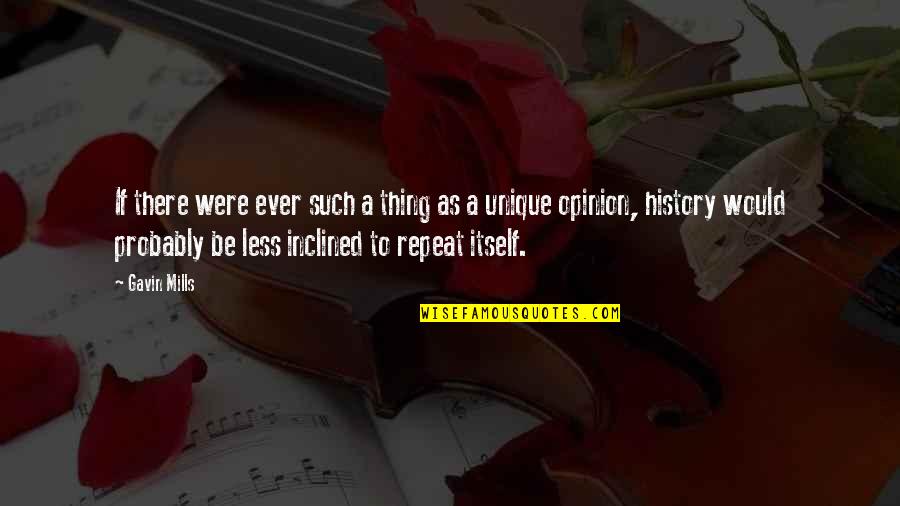 If there were ever such a thing as a unique opinion, history would probably be less inclined to repeat itself. —
Gavin Mills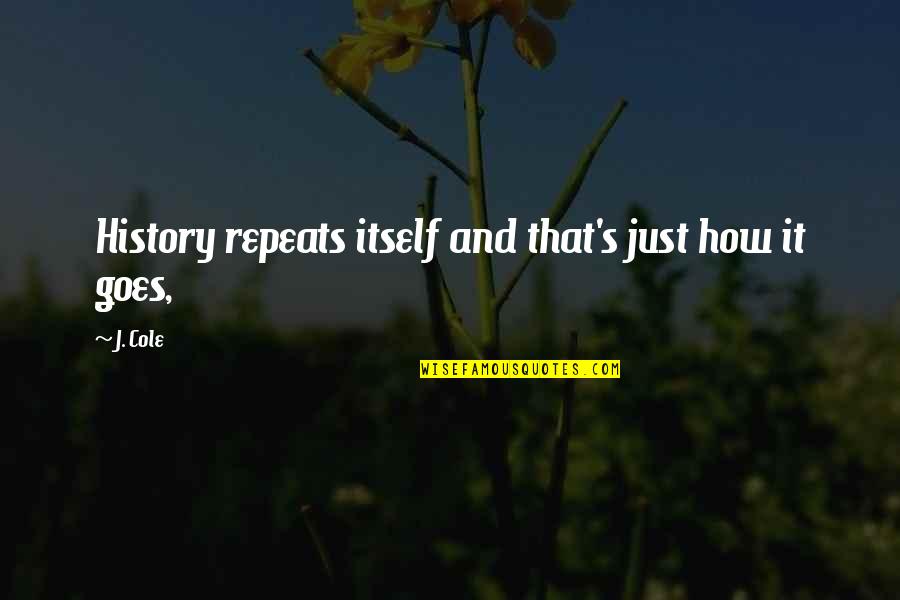 History repeats itself and that's just how it goes, —
J. Cole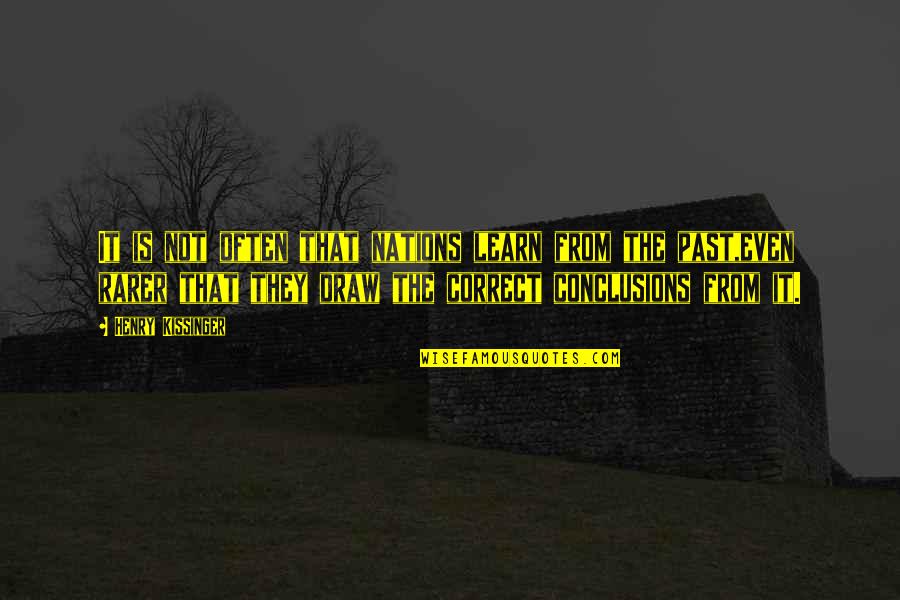 It is not often that nations learn from the past,even rarer that they draw the correct conclusions from it. —
Henry Kissinger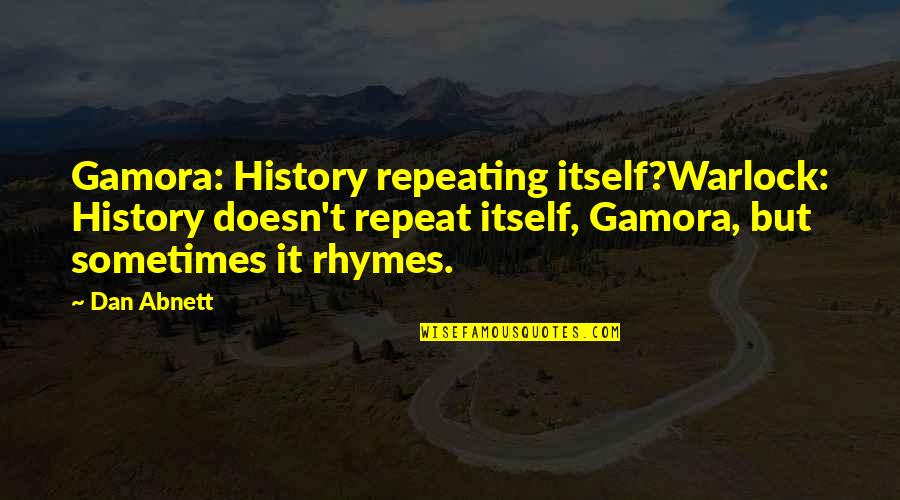 Gamora: History repeating itself?
Warlock: History doesn't repeat itself, Gamora, but sometimes it rhymes. —
Dan Abnett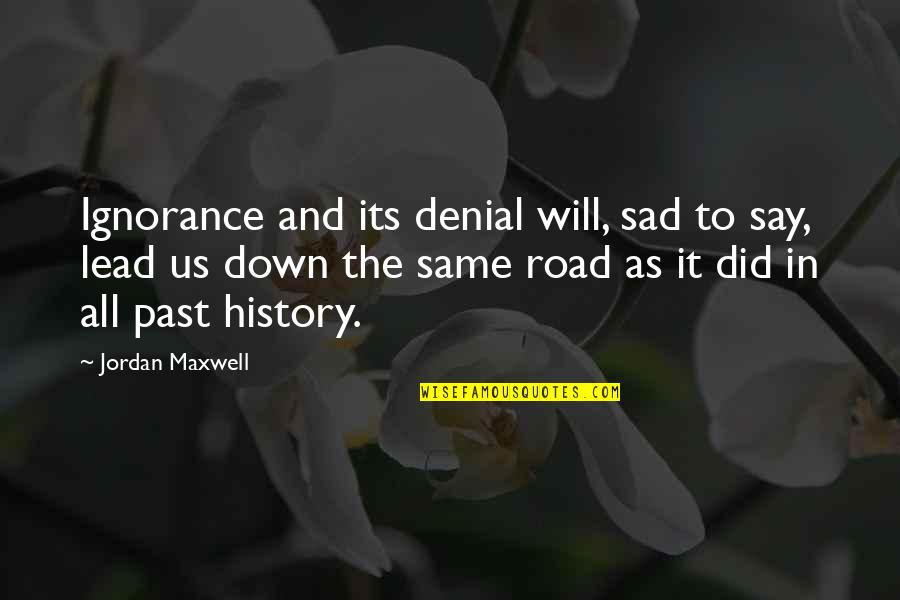 Ignorance and its denial will, sad to say, lead us down the same road as it did in all past history. —
Jordan Maxwell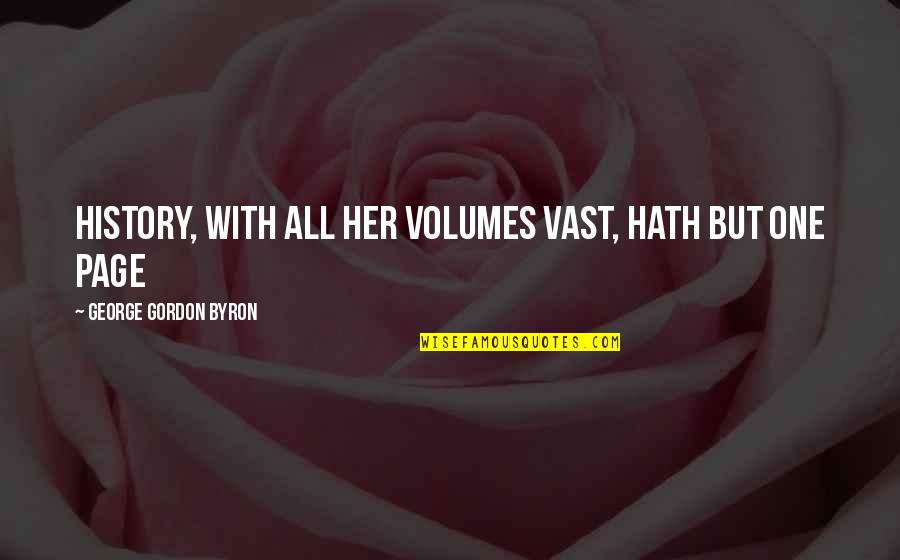 History, with all her volumes vast, hath but one page —
George Gordon Byron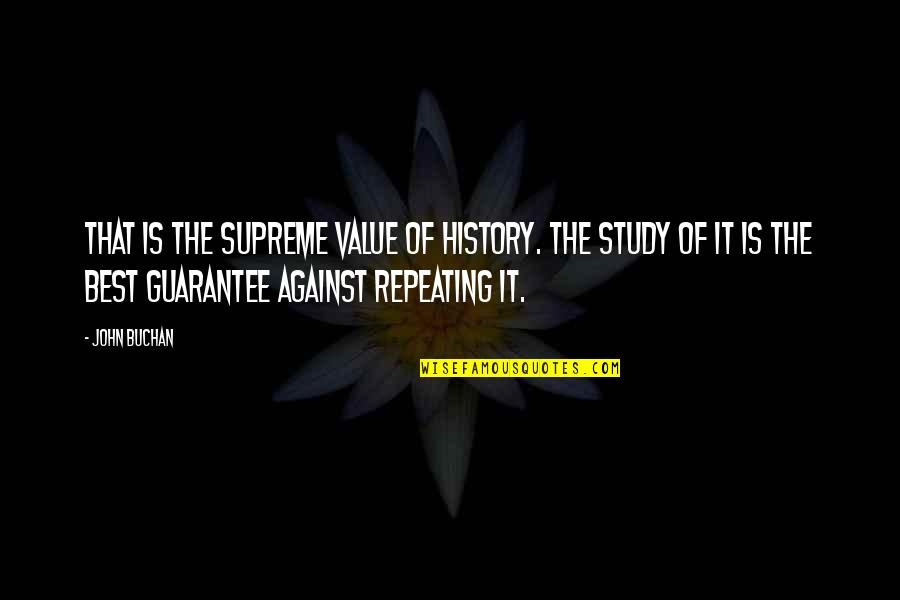 That is the supreme value of history. The study of it is the best guarantee against repeating it. —
John Buchan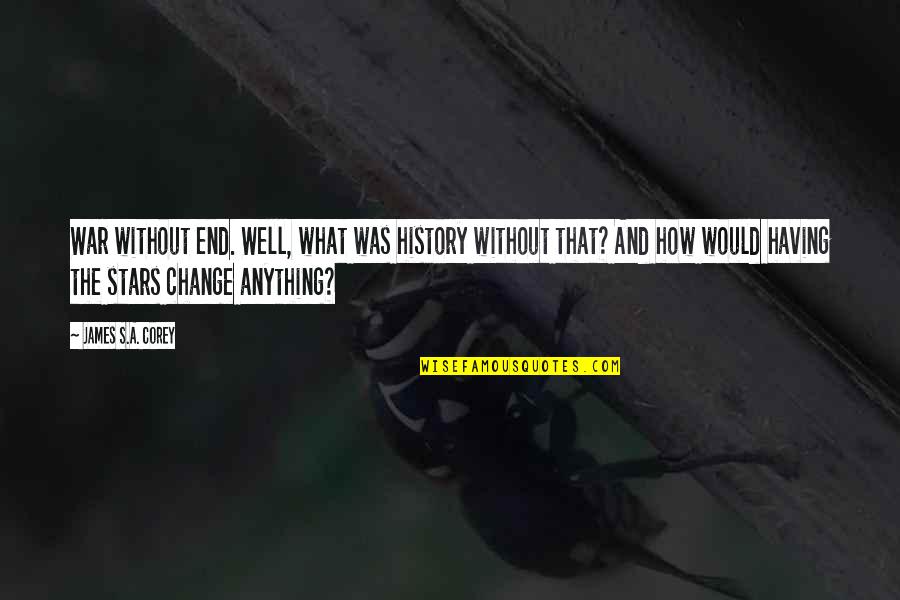 War without end.
Well, what was history without that?
And how would having the stars change anything? —
James S.A. Corey