Paul Langan Quotes
Top 3 wise famous quotes and sayings by Paul Langan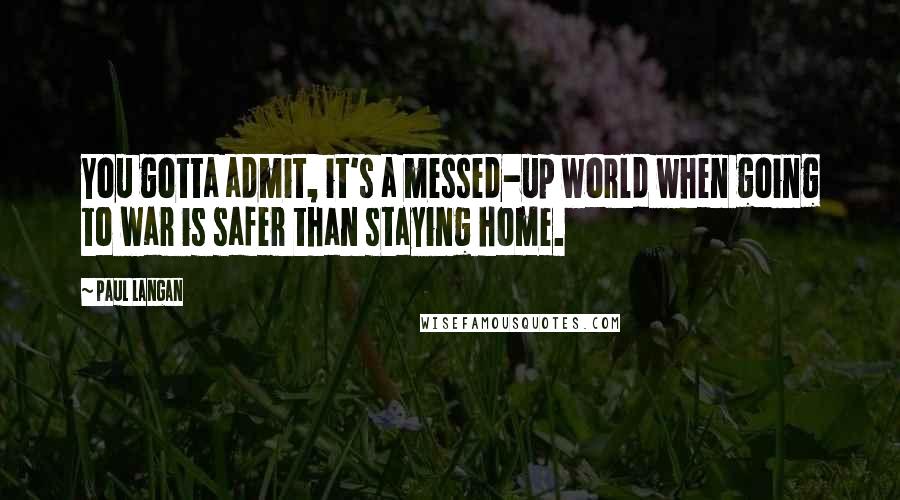 You gotta admit, it's a messed-up world when going to war is safer than staying home.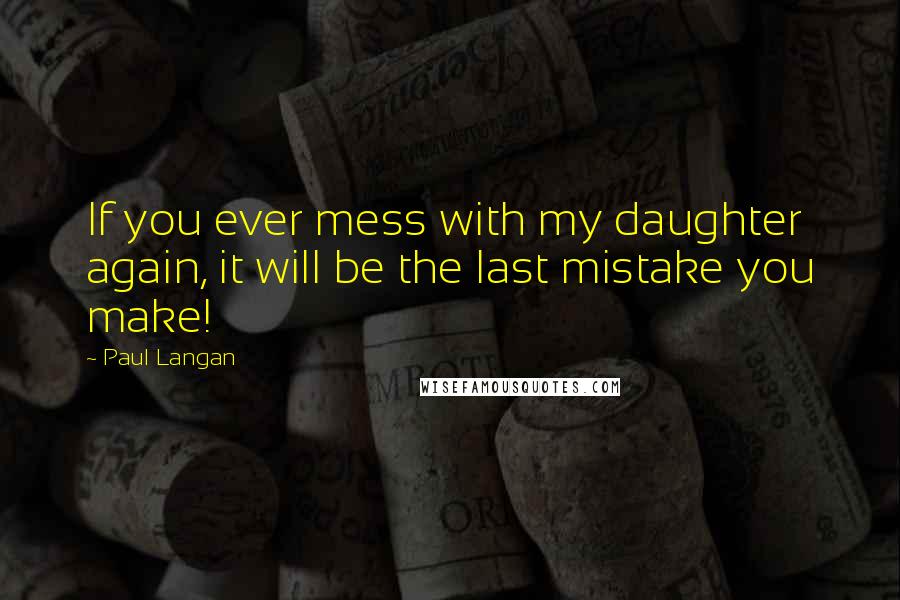 If you ever mess with my daughter again, it will be the last mistake you make!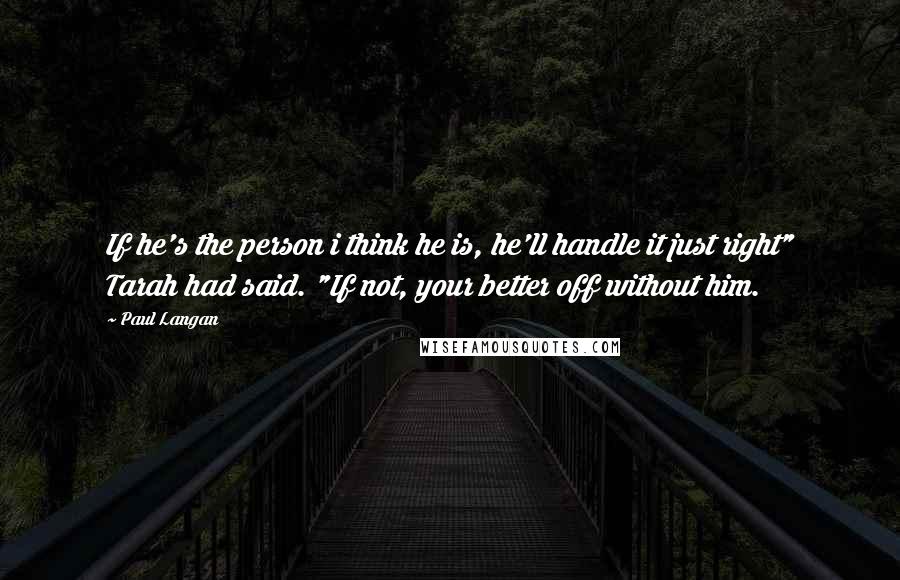 If he's the person i think he is, he'll handle it just right" Tarah had said. "If not, your better off without him.