Staring Into Each Other's Eyes Quotes
Collection of top 30 famous quotes about Staring Into Each Other's Eyes
Staring Into Each Other's Eyes Quotes & Sayings
Happy to read and share the best inspirational Staring Into Each Other's Eyes quotes, sayings and quotations on Wise Famous Quotes.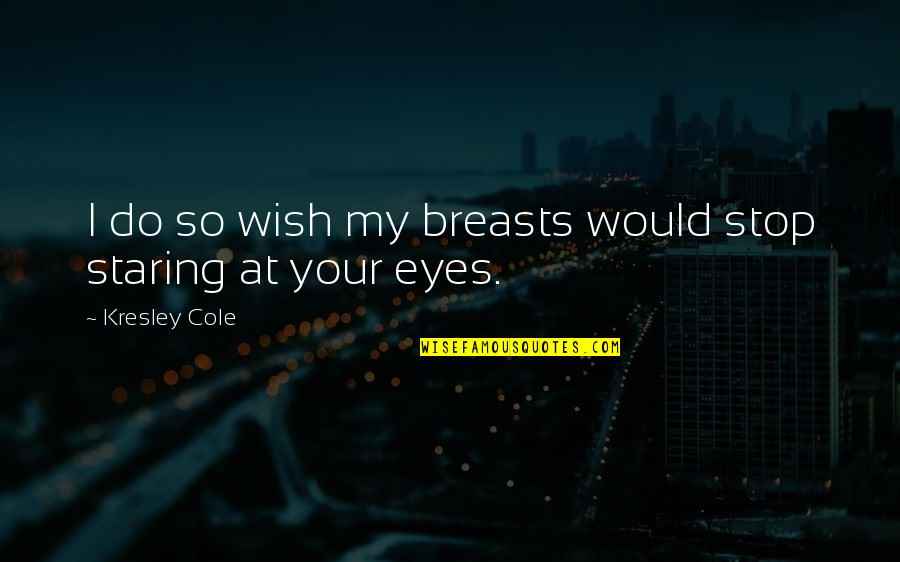 I do so wish my breasts would stop staring at your eyes.
—
Kresley Cole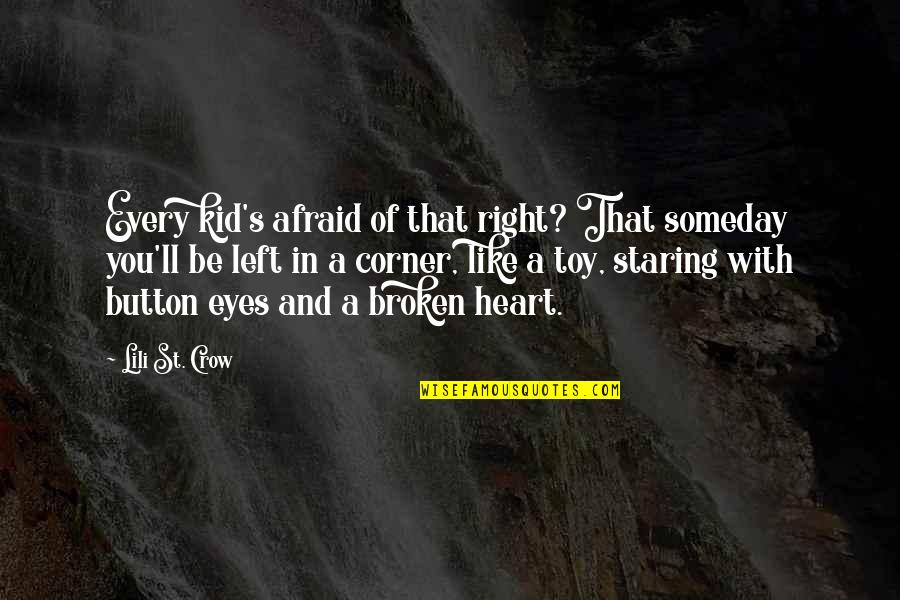 Every kid's afraid of that right? That someday you'll be left in a corner, like a toy, staring with button eyes and a broken heart.
—
Lili St. Crow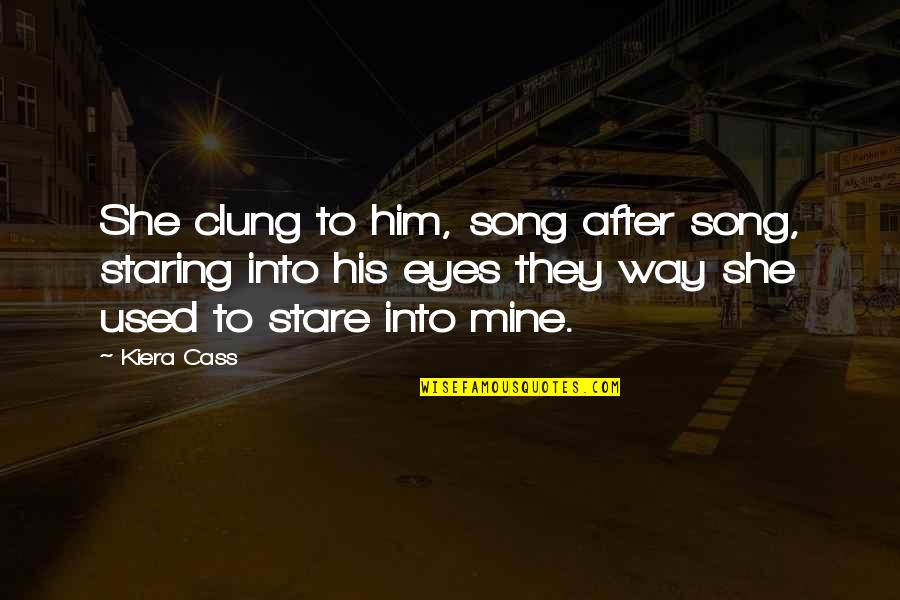 She clung to him, song after song, staring into his eyes they way she used to stare into mine.
—
Kiera Cass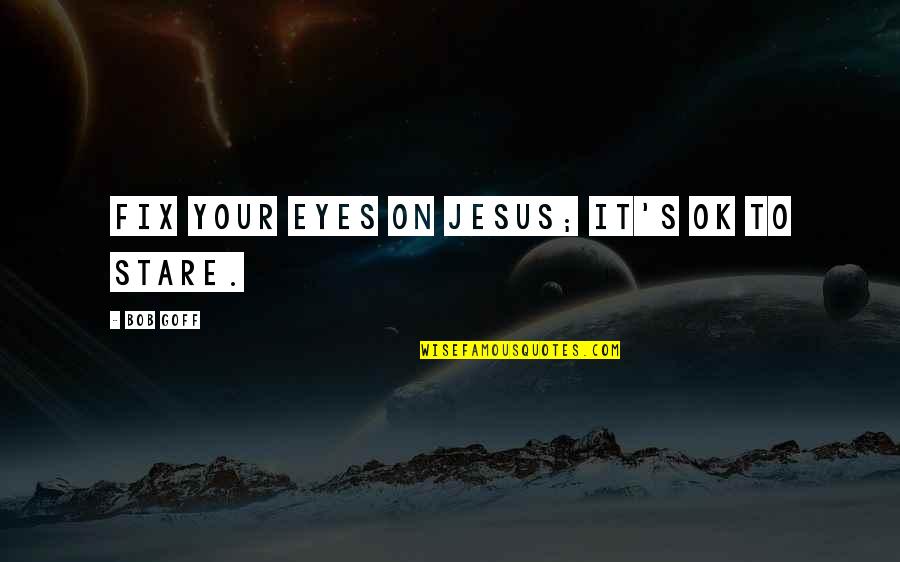 Fix your eyes on Jesus; it's ok to stare.
—
Bob Goff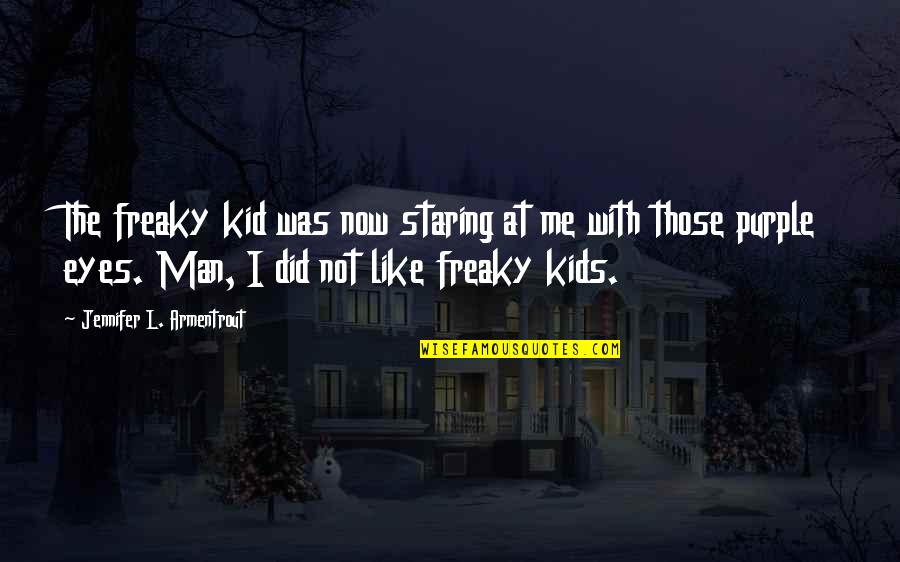 The freaky kid was now staring at me with those purple eyes.
Man, I did not like freaky kids. —
Jennifer L. Armentrout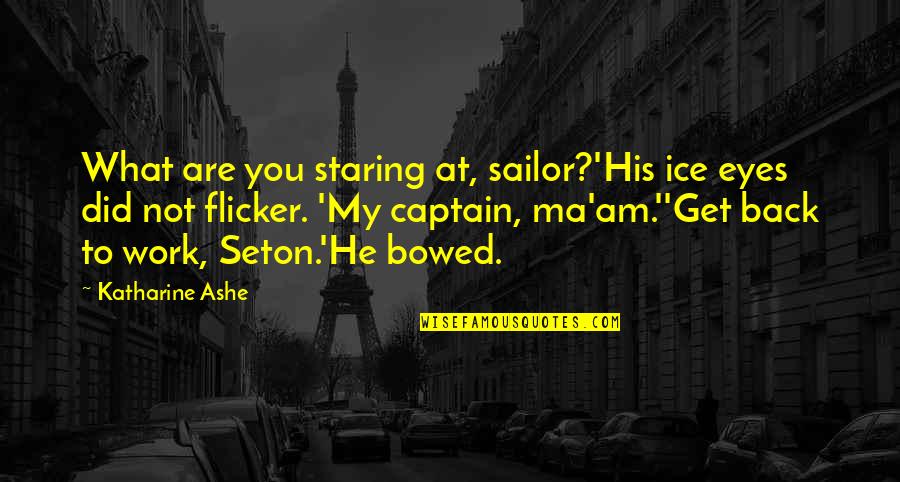 What are you staring at, sailor?'
His ice eyes did not flicker. 'My captain, ma'am.'
'Get back to work, Seton.'
He bowed. —
Katharine Ashe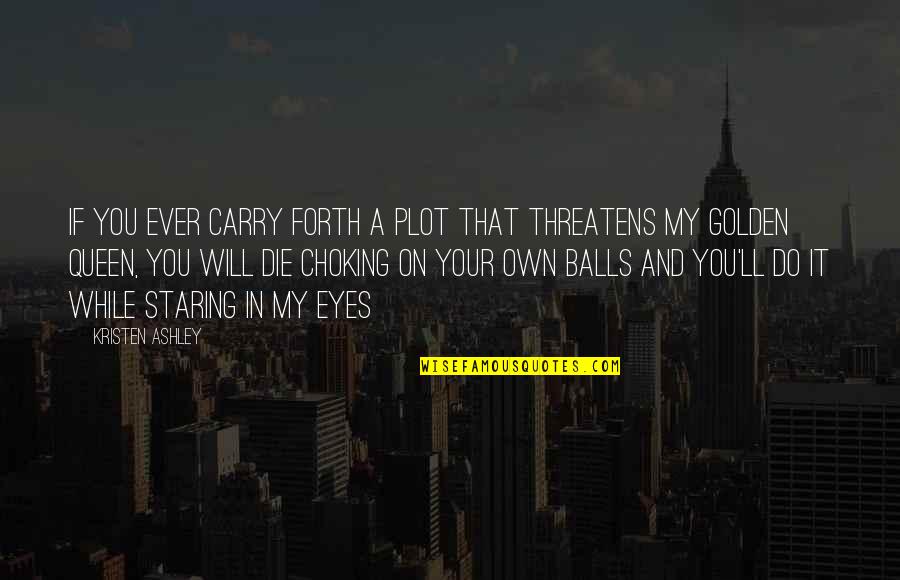 If you ever carry forth a plot that threatens my golden queen, you will die choking on your own balls and you'll do it while staring in my eyes —
Kristen Ashley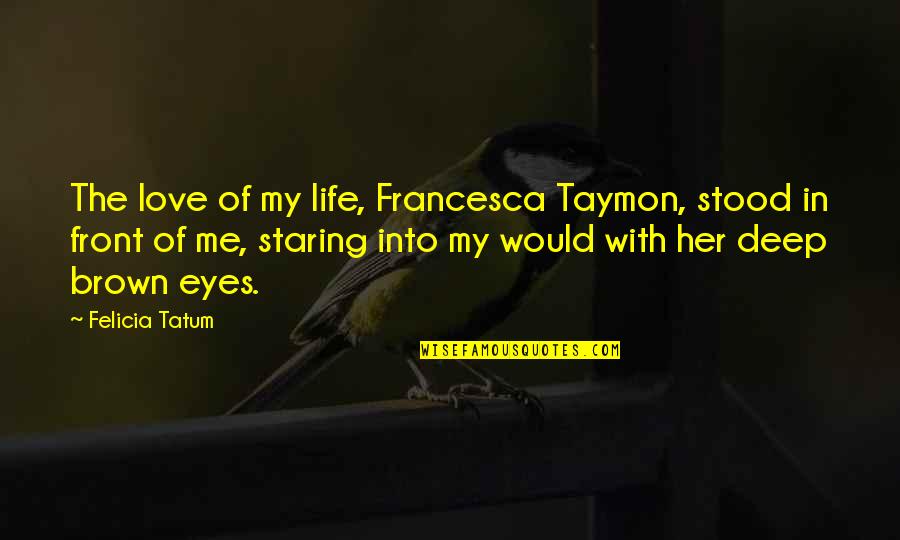 The love of my life, Francesca Taymon, stood in front of me, staring into my would with her deep brown eyes. —
Felicia Tatum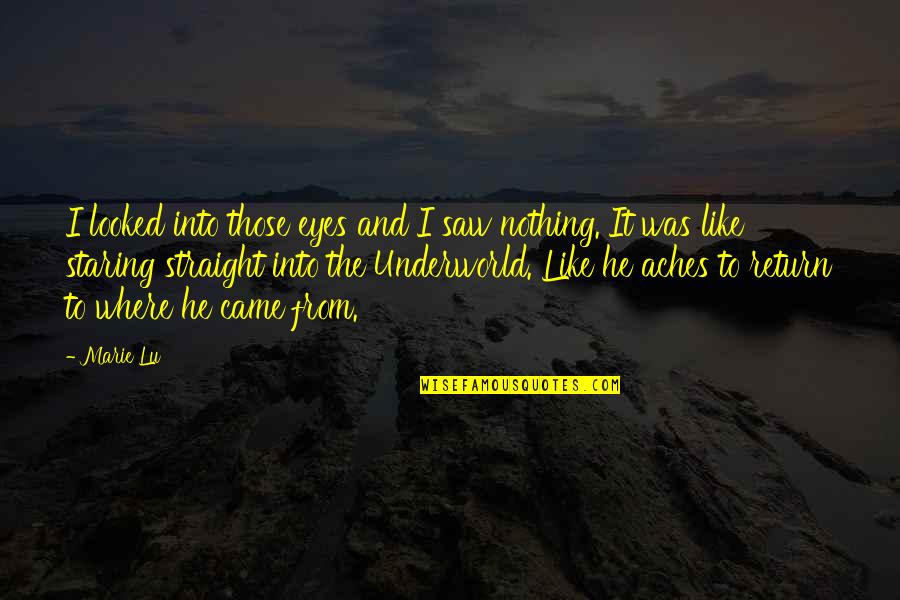 I looked into those eyes and I saw nothing. It was like staring straight into the Underworld. Like he aches to return to where he came from. —
Marie Lu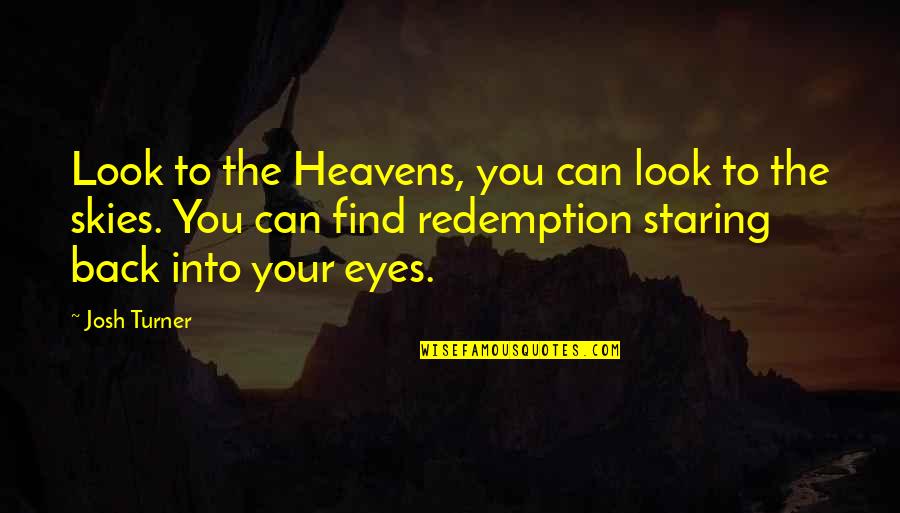 Look to the Heavens, you can look to the skies. You can find redemption staring back into your eyes. —
Josh Turner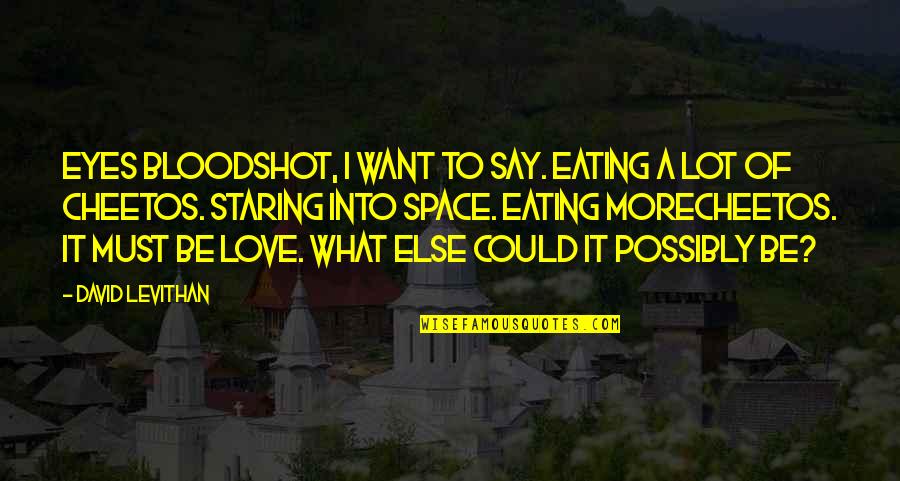 Eyes bloodshot, I want to say. Eating a lot of Cheetos. Staring into space. Eating more
Cheetos. It must be love. What else could it possibly be? —
David Levithan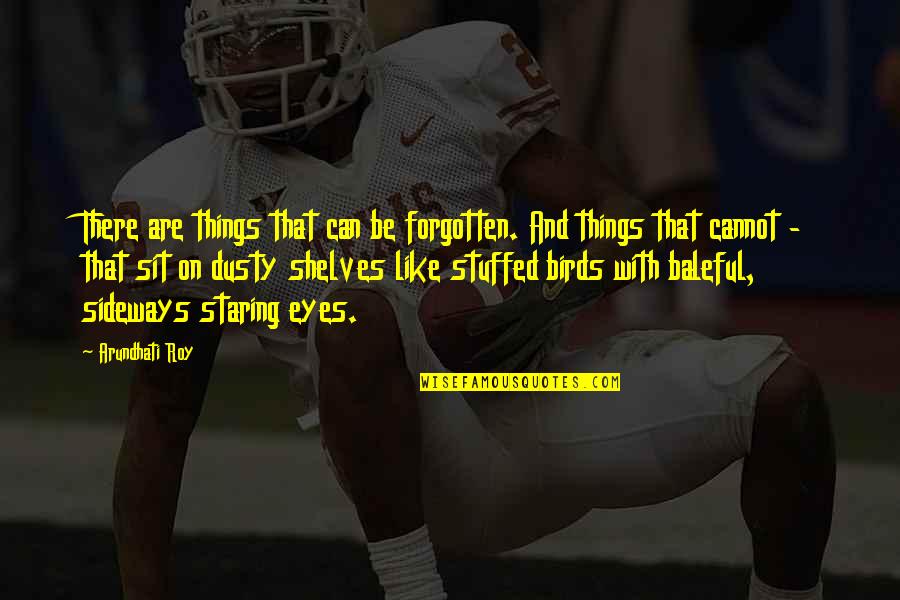 There are things that can be forgotten. And things that cannot - that sit on dusty shelves like stuffed birds with baleful, sideways staring eyes. —
Arundhati Roy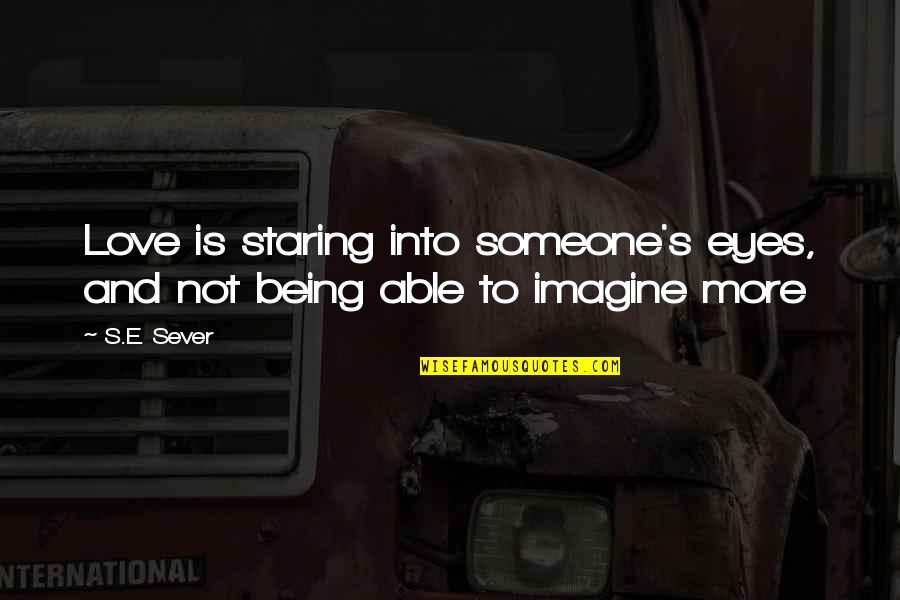 Love is staring into someone's eyes, and not being able to imagine more —
S.E. Sever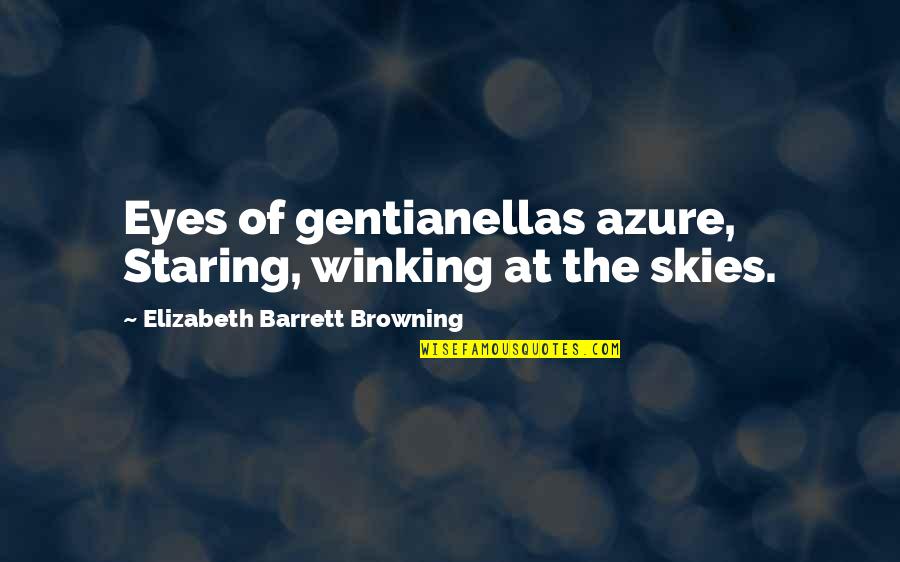 Eyes of gentianellas azure,
Staring, winking at the skies. —
Elizabeth Barrett Browning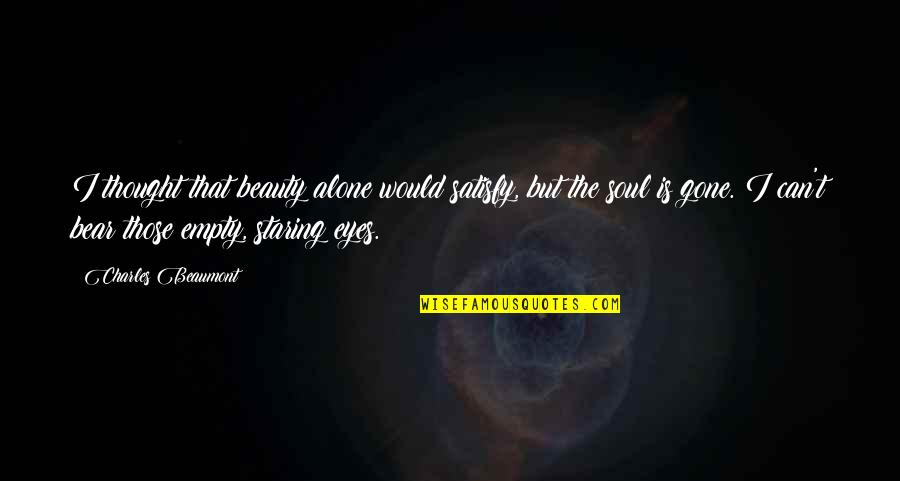 I thought that beauty alone would satisfy, but the soul is gone. I can't bear those empty, staring eyes. —
Charles Beaumont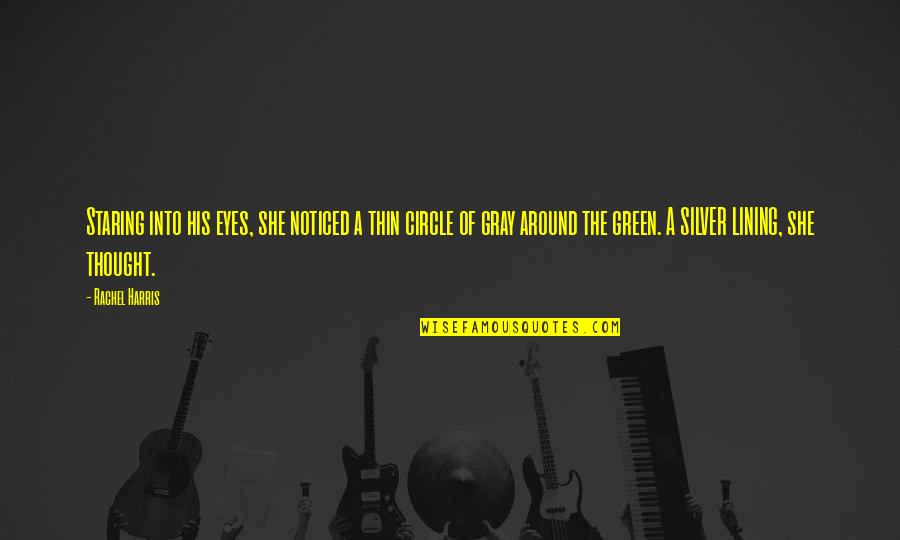 Staring into his eyes, she noticed a thin circle of gray around the green.
A SILVER LINING, she thought. —
Rachel Harris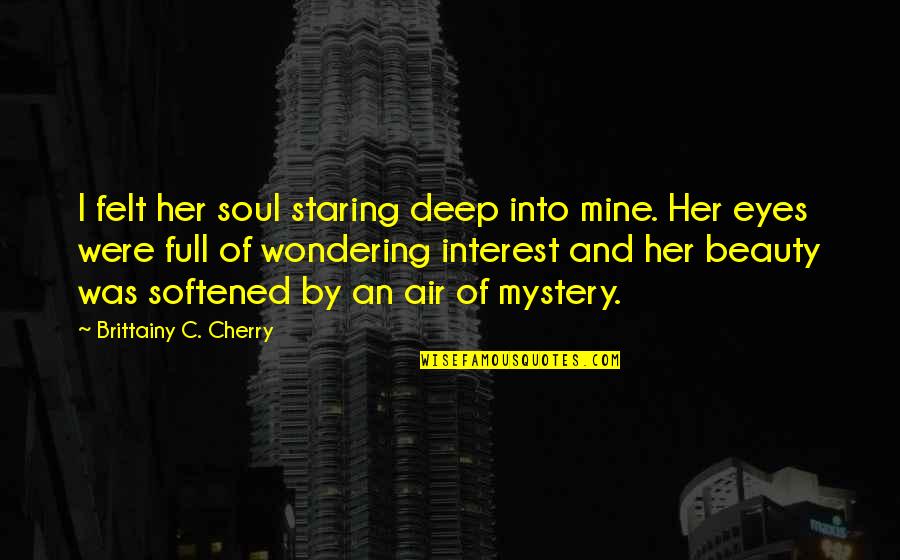 I felt her soul staring deep into mine. Her eyes were full of wondering interest and her beauty was softened by an air of mystery. —
Brittainy C. Cherry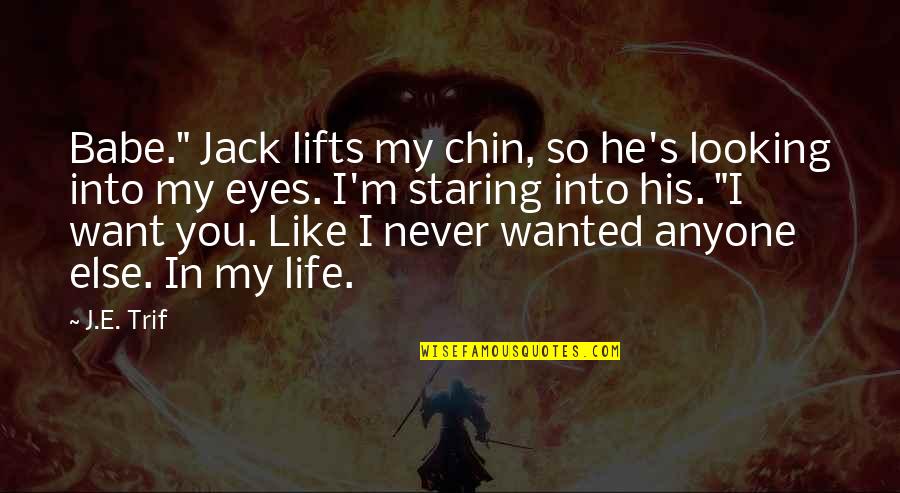 Babe." Jack lifts my chin, so he's looking into my eyes. I'm staring into his. "I want you. Like I never wanted anyone else. In my life. —
J.E. Trif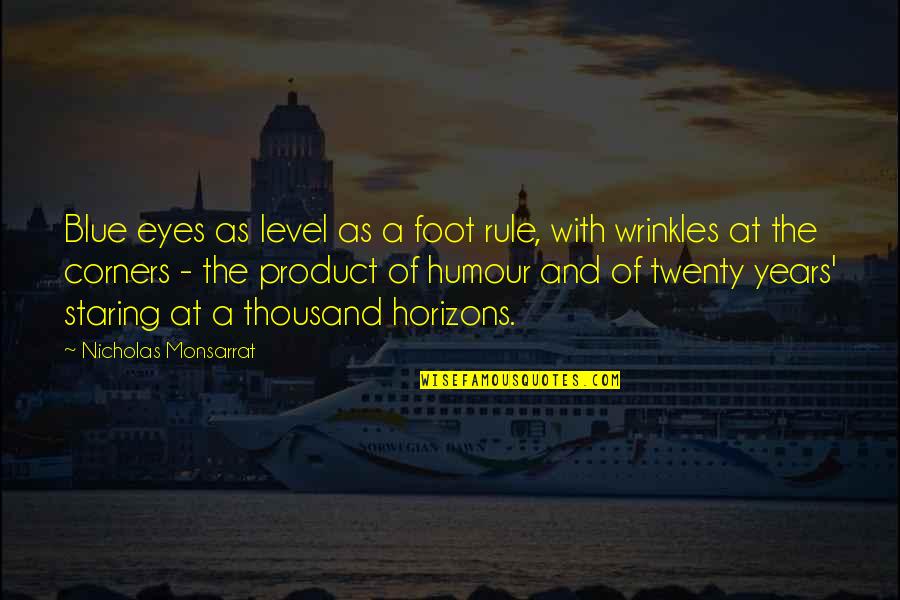 Blue eyes as level as a foot rule, with wrinkles at the corners - the product of humour and of twenty years' staring at a thousand horizons. —
Nicholas Monsarrat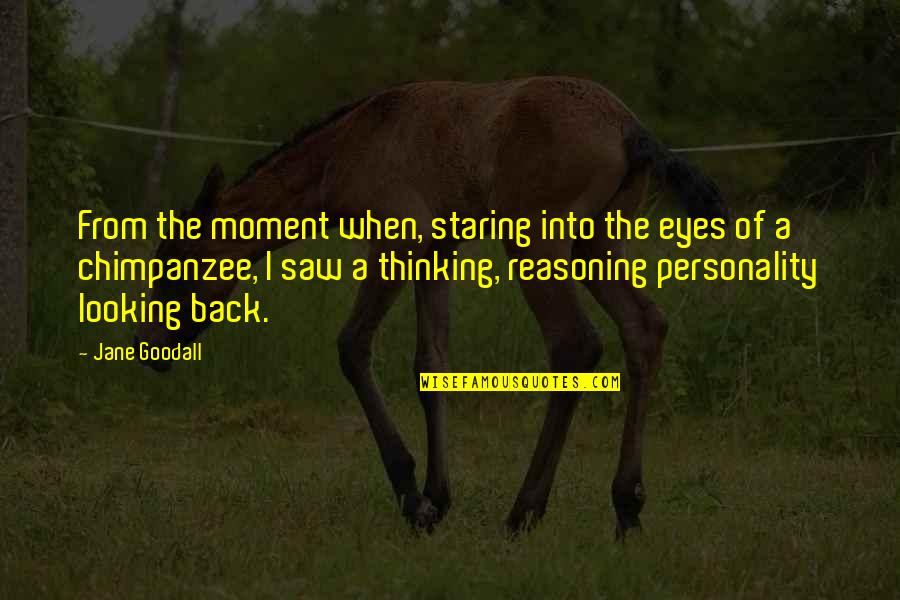 From the moment when, staring into the eyes of a chimpanzee, I saw a thinking, reasoning personality looking back. —
Jane Goodall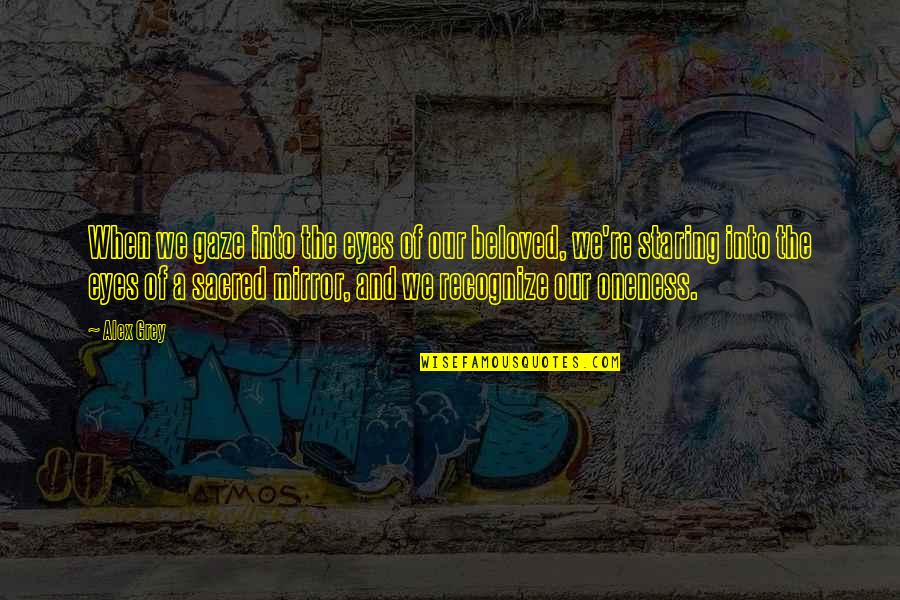 When we gaze into the eyes of our beloved, we're staring into the eyes of a sacred mirror, and we recognize our oneness. —
Alex Grey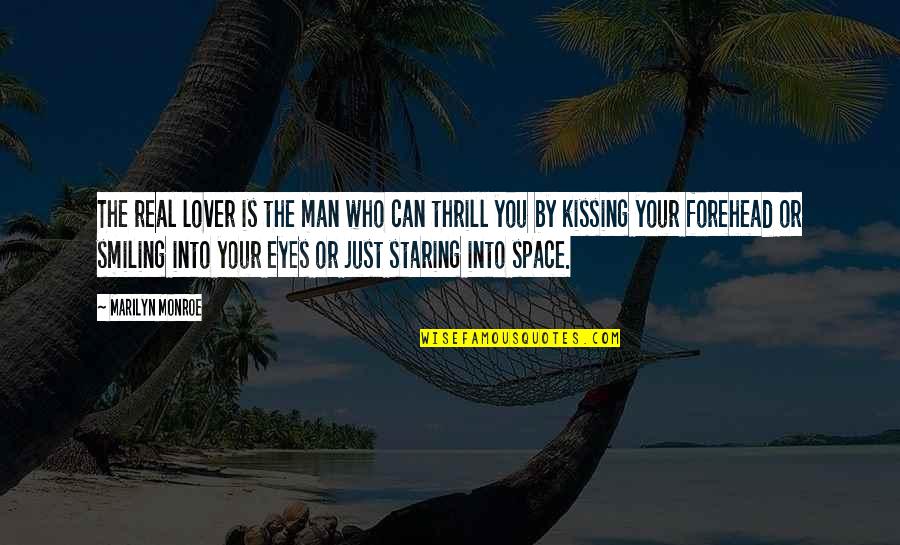 The real lover is the man who can thrill you by kissing your forehead or smiling into your eyes or just staring into space. —
Marilyn Monroe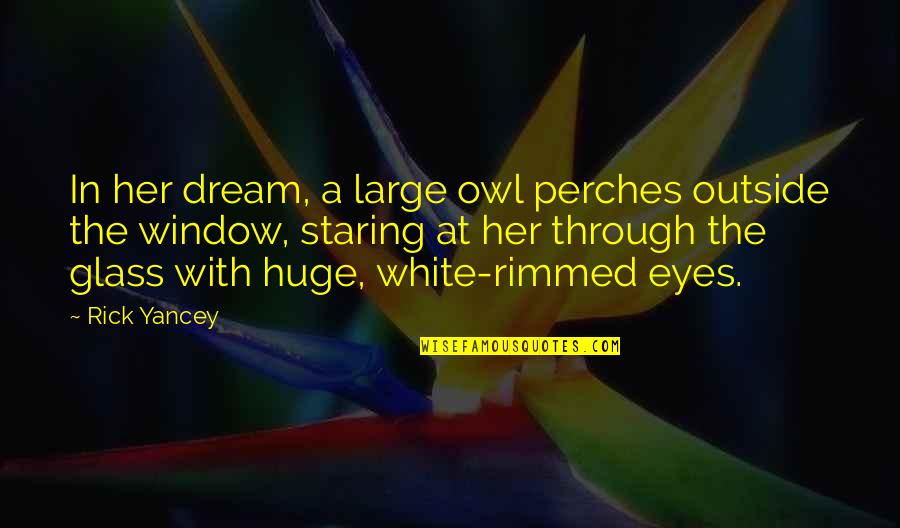 In her dream, a large owl perches outside the window, staring at her through the glass with huge, white-rimmed eyes. —
Rick Yancey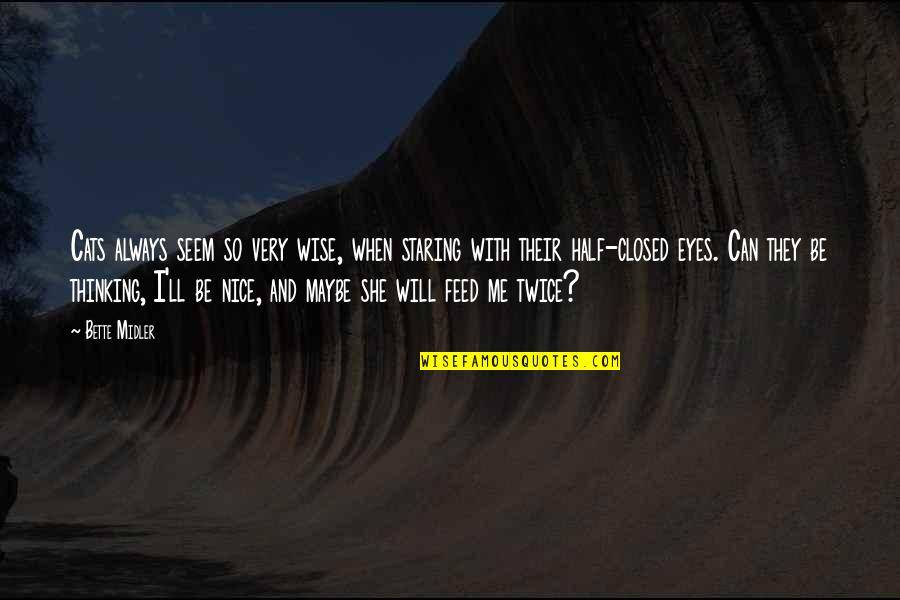 Cats always seem so very wise, when staring with their half-closed eyes. Can they be thinking, I'll be nice, and maybe she will feed me twice? —
Bette Midler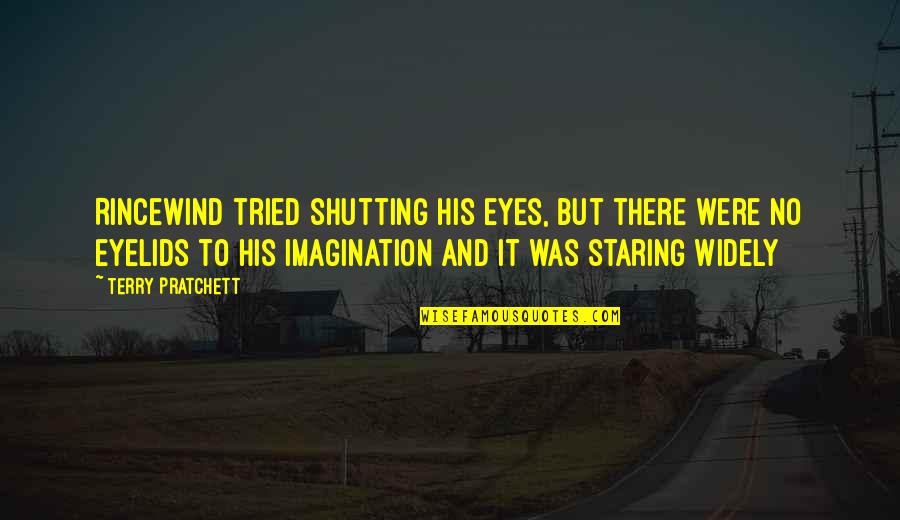 Rincewind tried shutting his eyes, but there were no eyelids to his imagination and it was staring widely —
Terry Pratchett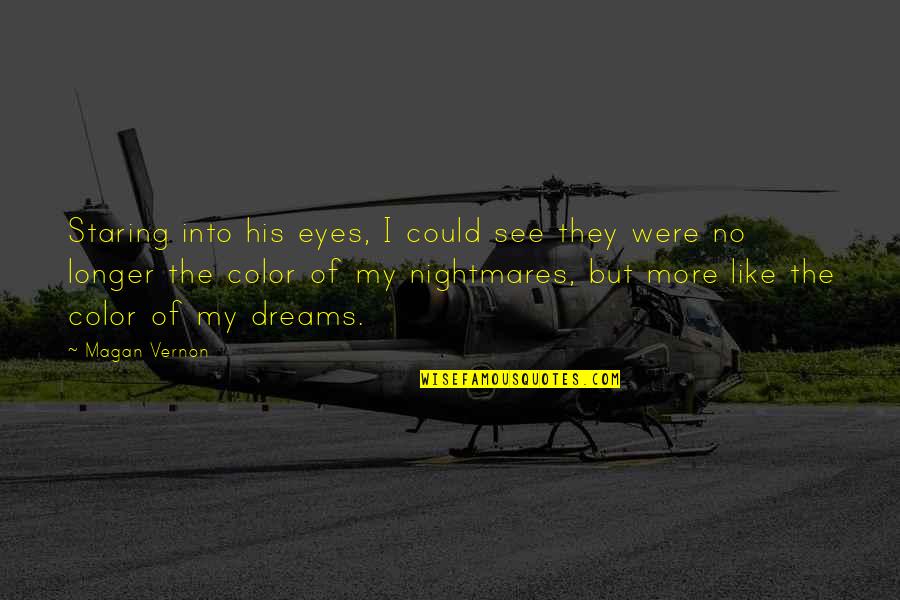 Staring into his eyes, I could see they were no longer the color of my nightmares, but more like the color of my dreams. —
Magan Vernon