Salt Water Quotes
Collection of top 42 famous quotes about Salt Water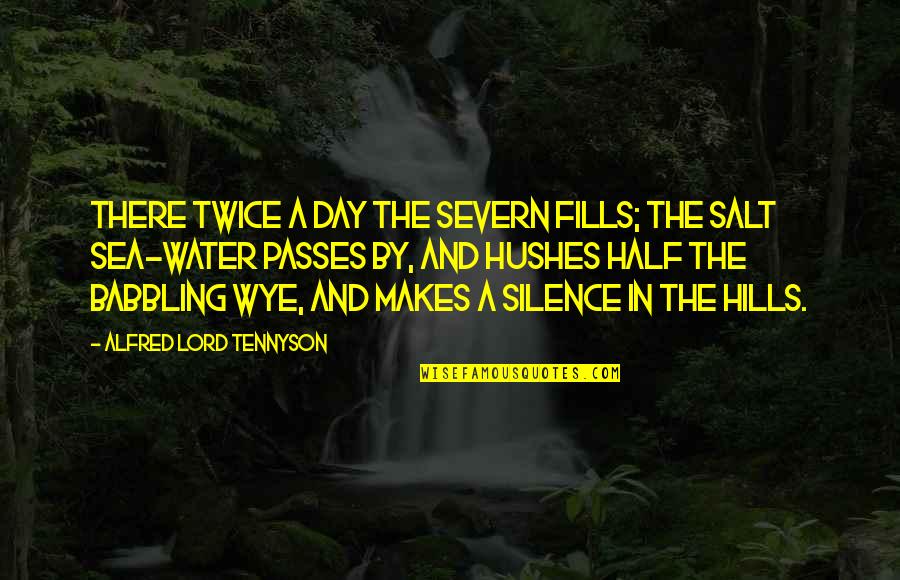 There twice a day the Severn fills; The salt sea-water passes by, And hushes half the babbling Wye, And makes a silence in the hills.
—
Alfred Lord Tennyson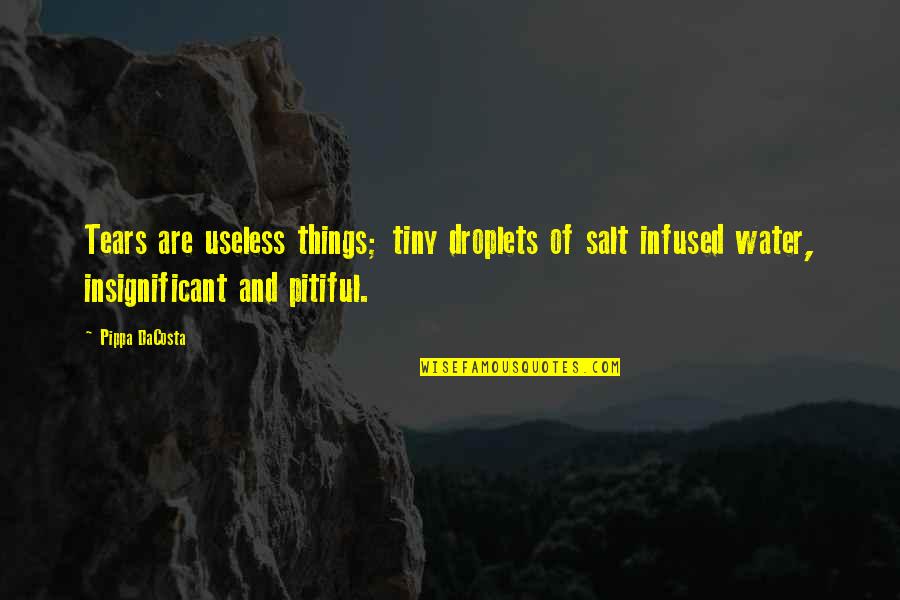 Tears are useless things; tiny droplets of salt infused water, insignificant and pitiful.
—
Pippa DaCosta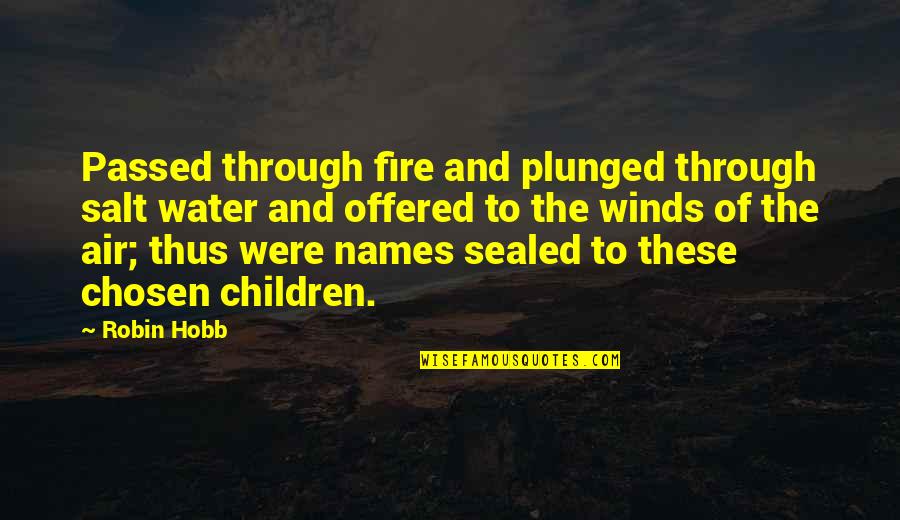 Passed through fire and plunged through
salt water
and offered to the winds of the air; thus were names sealed to these chosen children. —
Robin Hobb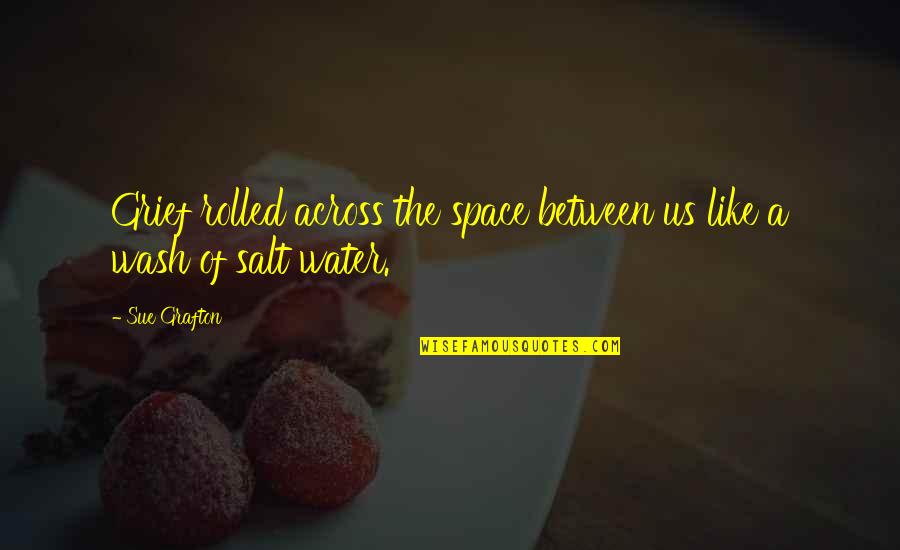 Grief rolled across the space between us like a wash of
salt water
. —
Sue Grafton
How much
salt water
thrown away in waste/
To season love, that of it doth not taste. —
William Shakespeare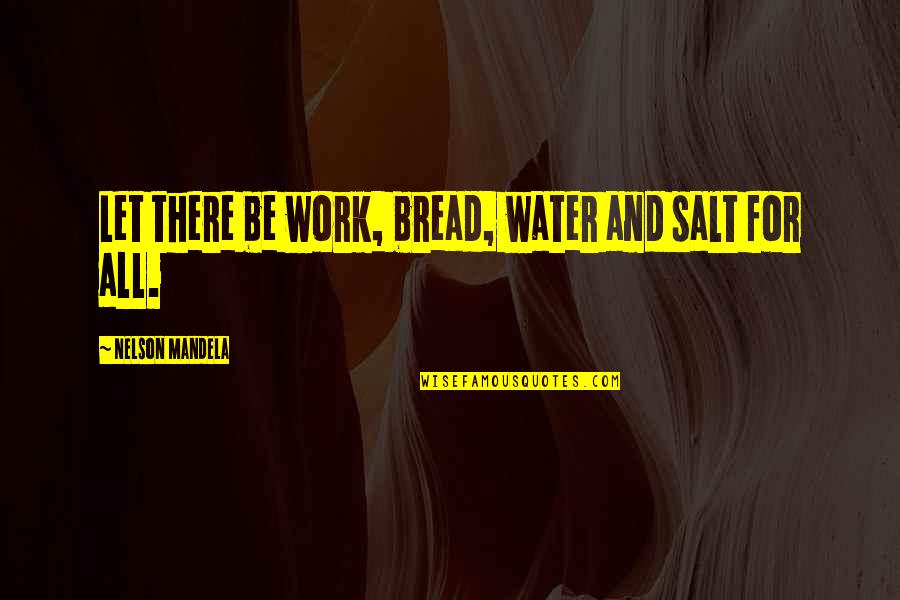 Let there be work, bread, water and salt for all. —
Nelson Mandela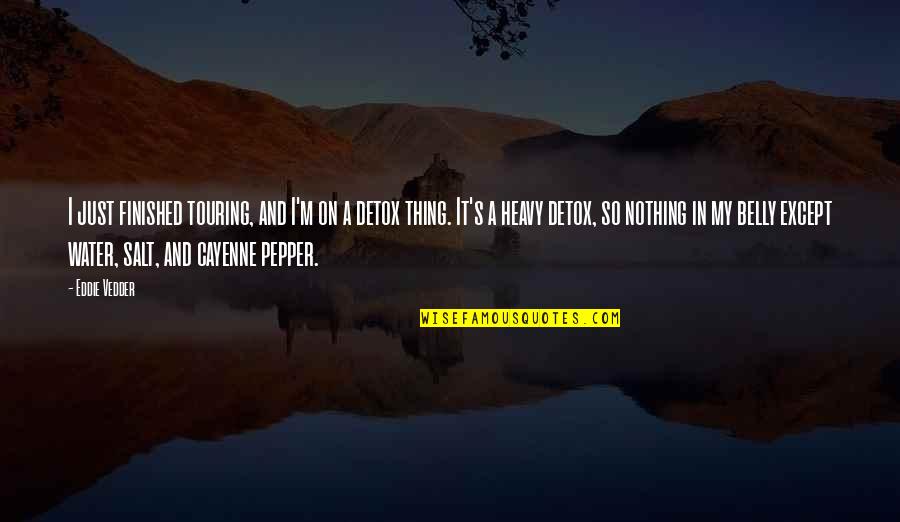 I just finished touring, and I'm on a detox thing. It's a heavy detox, so nothing in my belly except water, salt, and cayenne pepper. —
Eddie Vedder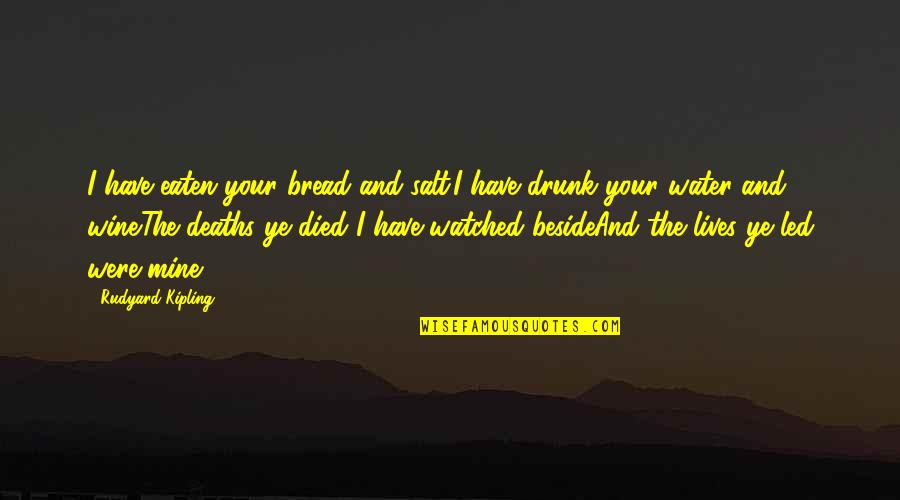 I have eaten your bread and salt.
I have drunk your water and wine.
The deaths ye died I have watched beside
And the lives ye led were mine. —
Rudyard Kipling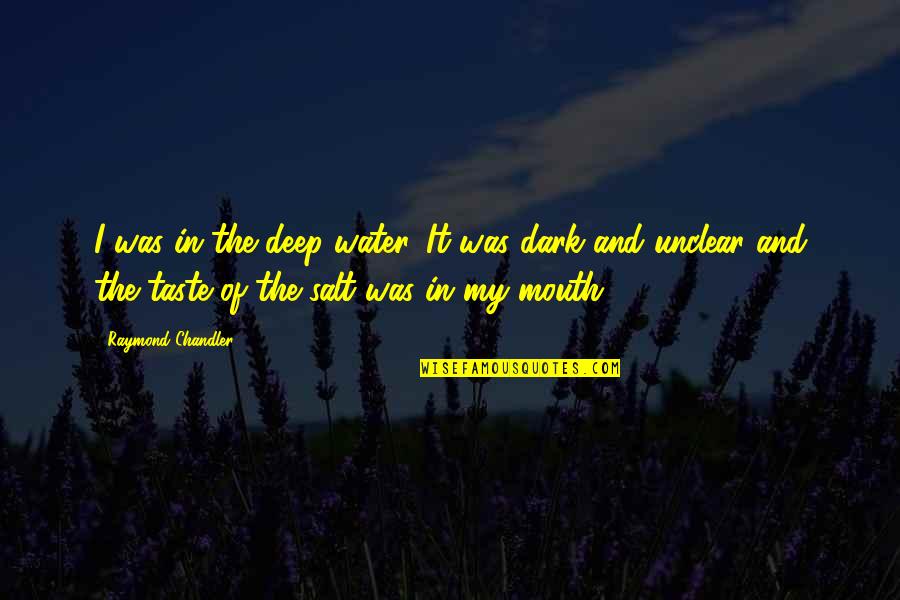 I was in the deep water. It was dark and unclear and the taste of the salt was in my mouth. —
Raymond Chandler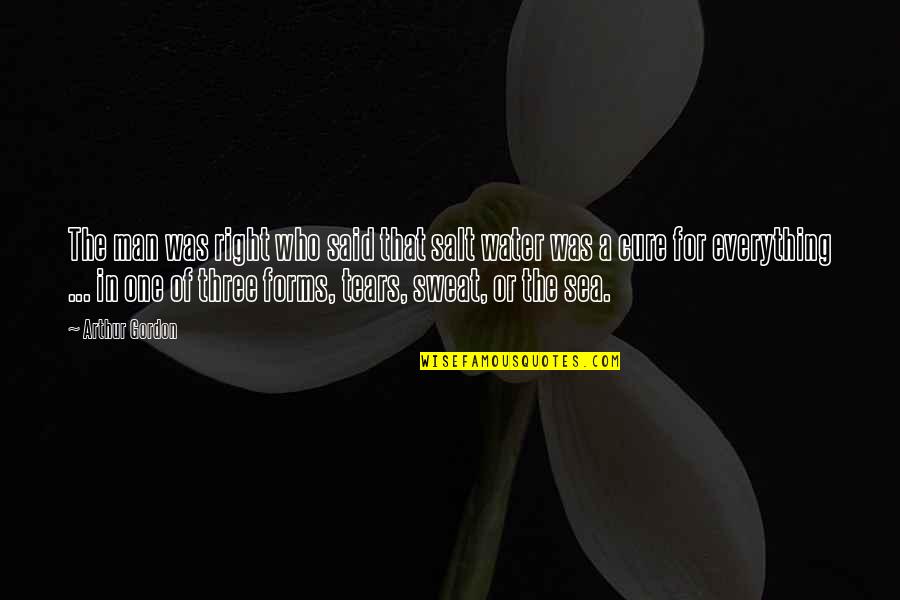 The man was right who said that
salt water
was a cure for everything ... in one of three forms, tears, sweat, or the sea. —
Arthur Gordon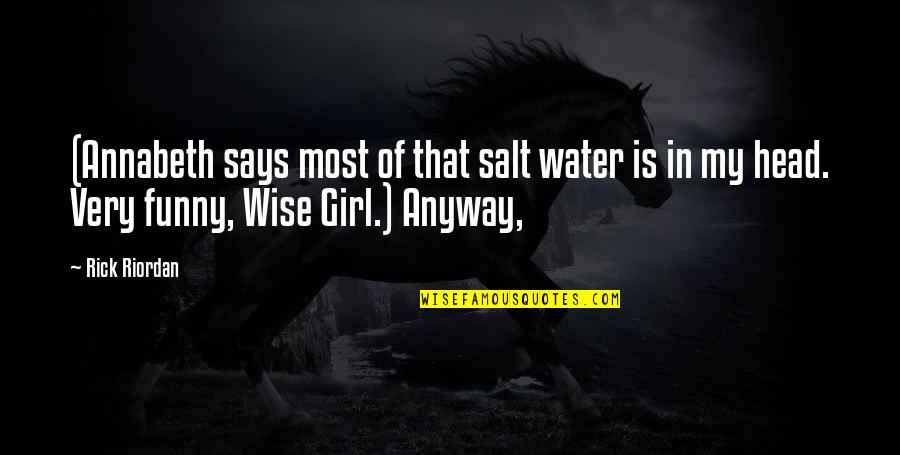 (Annabeth says most of that
salt water
is in my head. Very funny, Wise Girl.) Anyway, —
Rick Riordan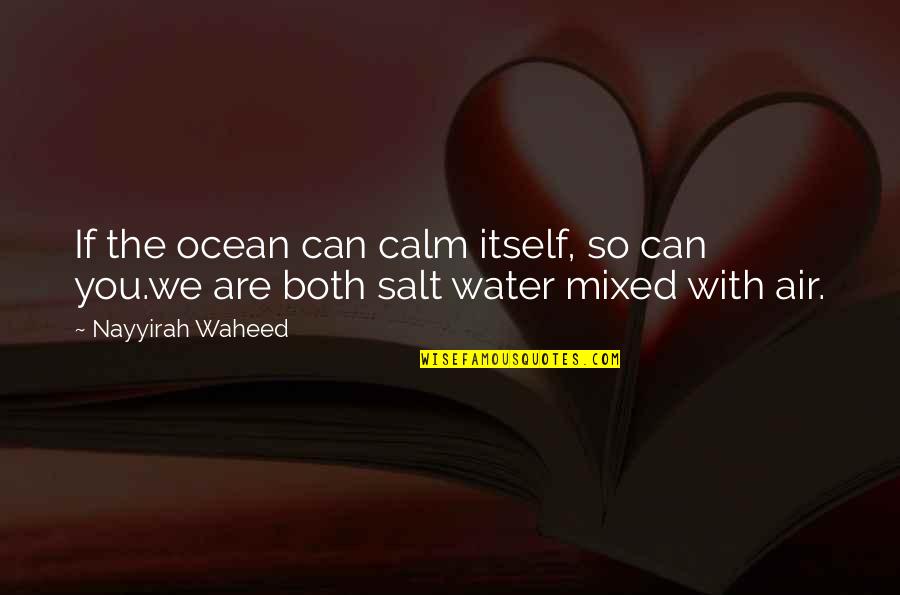 If
the ocean
can calm itself,
so can you.
we
are both
salt water
mixed with
air. —
Nayyirah Waheed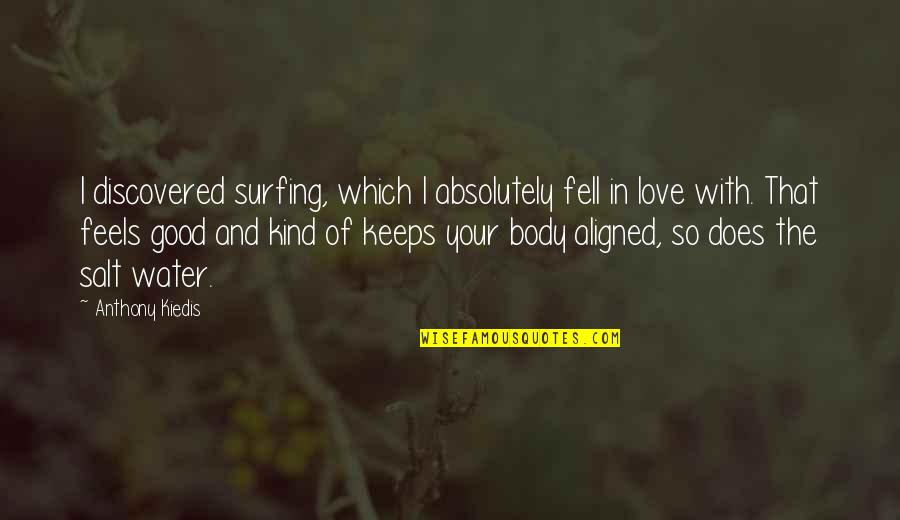 I discovered surfing, which I absolutely fell in love with. That feels good and kind of keeps your body aligned, so does the
salt water
. —
Anthony Kiedis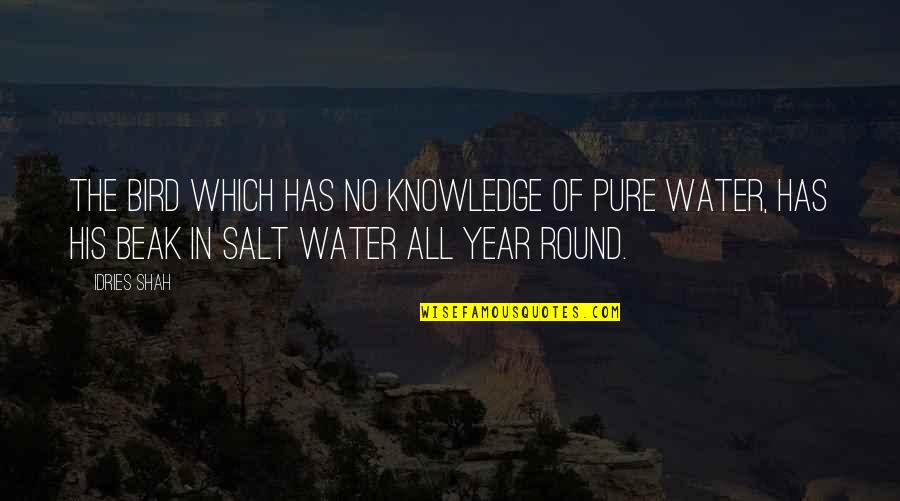 The bird which has no knowledge of pure water, has his beak in
salt water
all year round. —
Idries Shah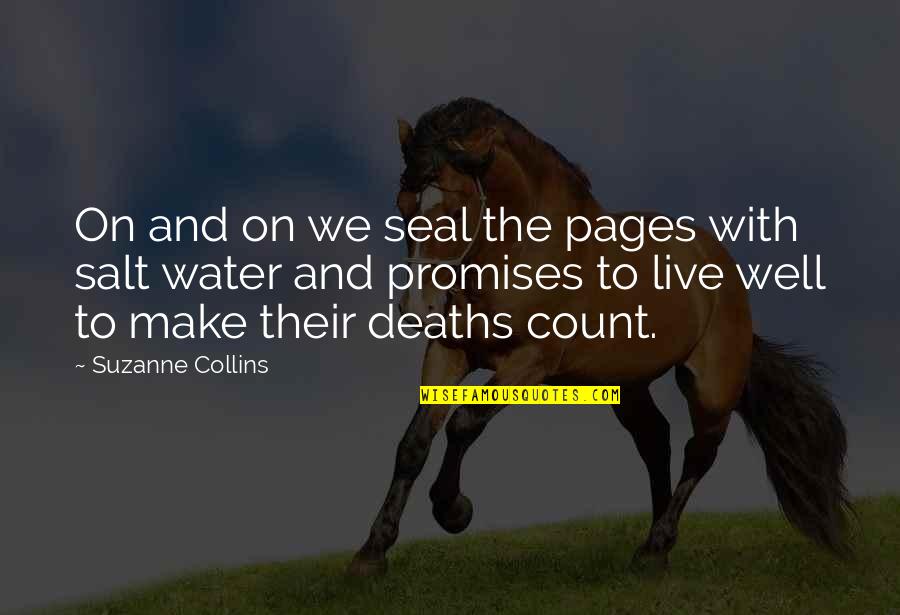 On and on we seal the pages with
salt water
and promises to live well to make their deaths count. —
Suzanne Collins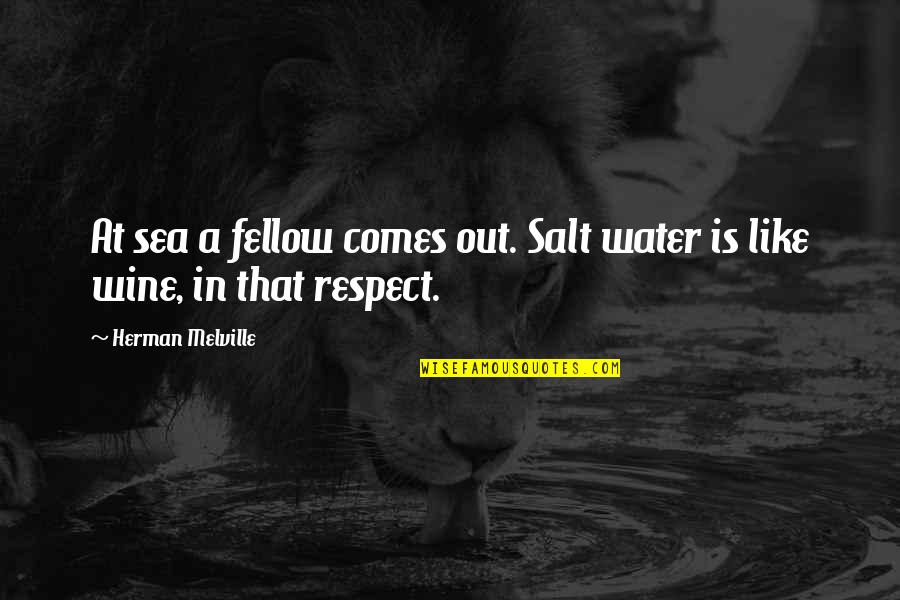 At sea a fellow comes out.
Salt water
is like wine, in that respect. —
Herman Melville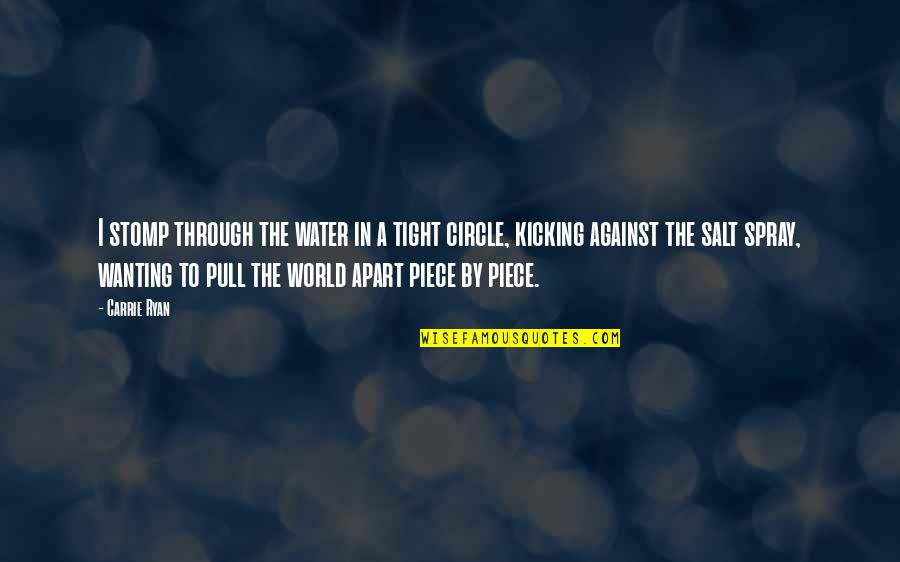 I stomp through the water in a tight circle, kicking against the salt spray, wanting to pull the world apart piece by piece. —
Carrie Ryan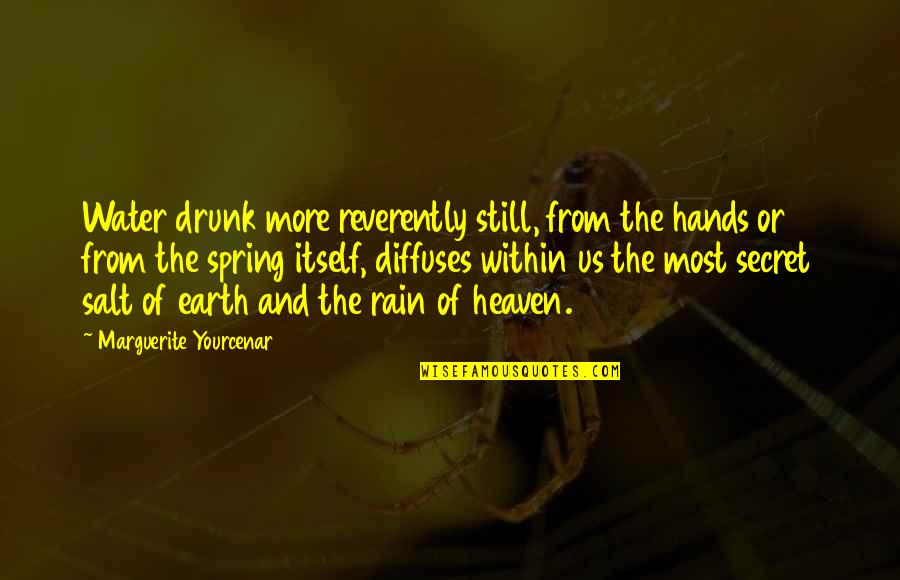 Water drunk more reverently still, from the hands or from the spring itself, diffuses within us the most secret salt of earth and the rain of heaven. —
Marguerite Yourcenar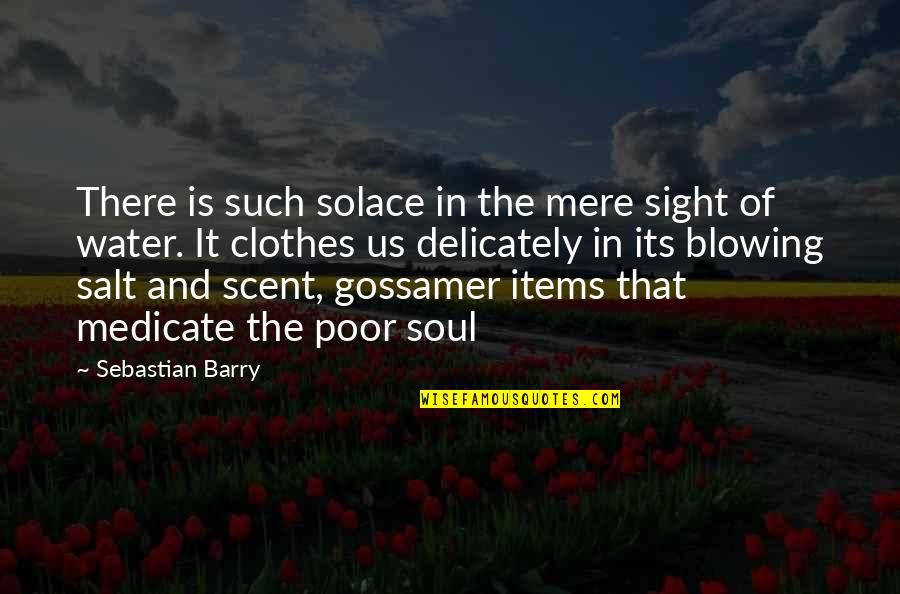 There is such solace in the mere sight of water. It clothes us delicately in its blowing salt and scent, gossamer items that medicate the poor soul —
Sebastian Barry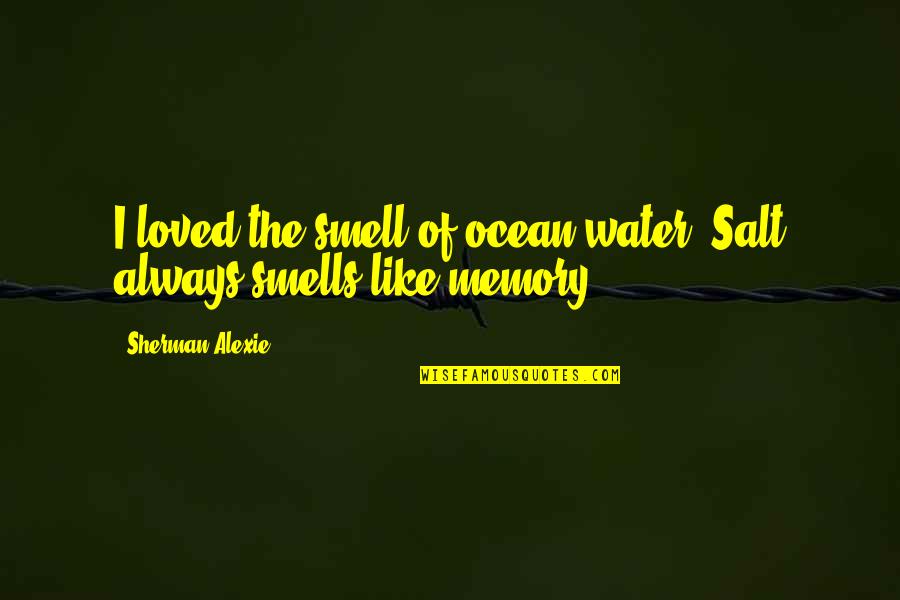 I loved the smell of ocean water. Salt always smells like memory. —
Sherman Alexie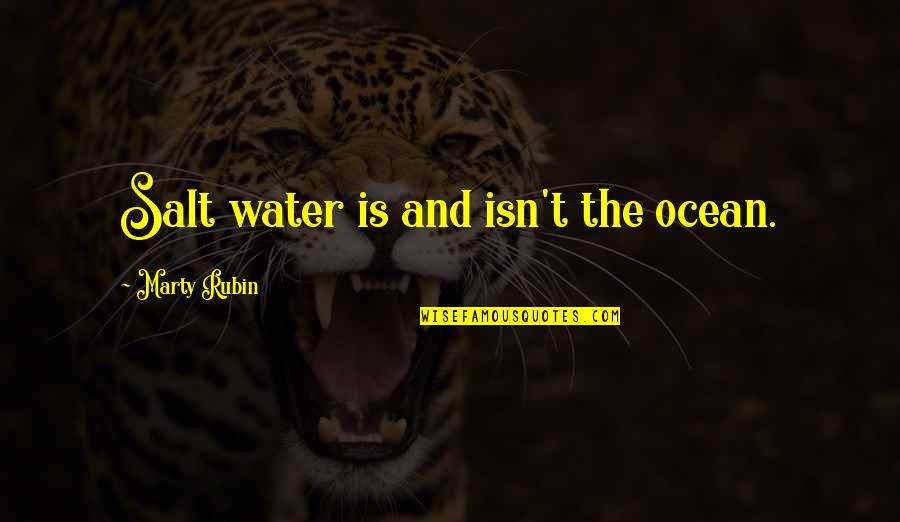 Salt water
is and isn't the ocean. —
Marty Rubin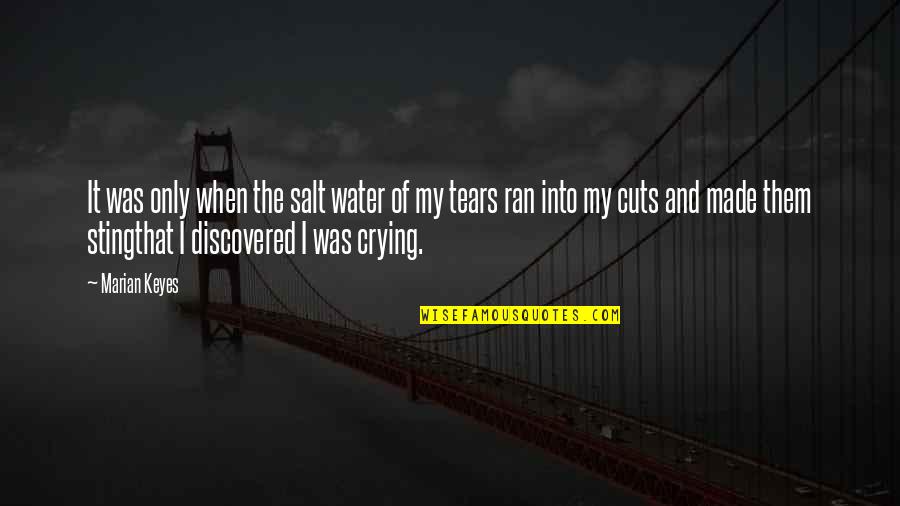 It was only when the
salt water
of my tears ran into my cuts and made them sting
that I discovered I was crying. —
Marian Keyes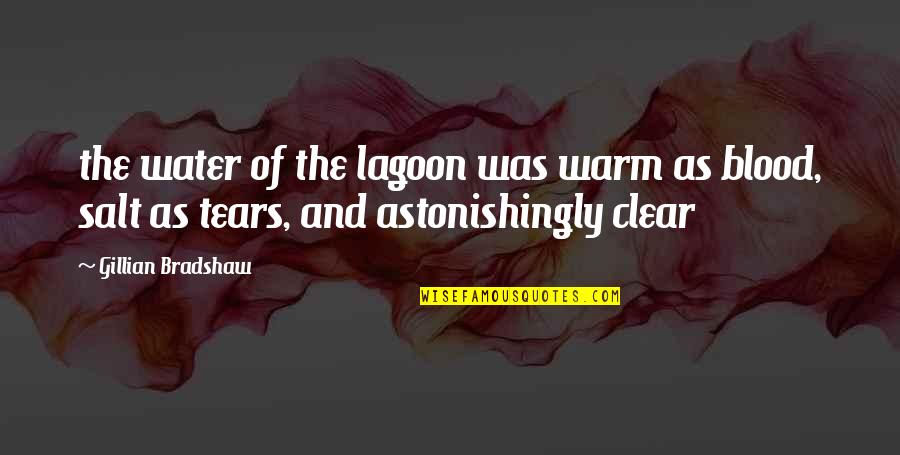 the water of the lagoon was warm as blood, salt as tears, and astonishingly clear —
Gillian Bradshaw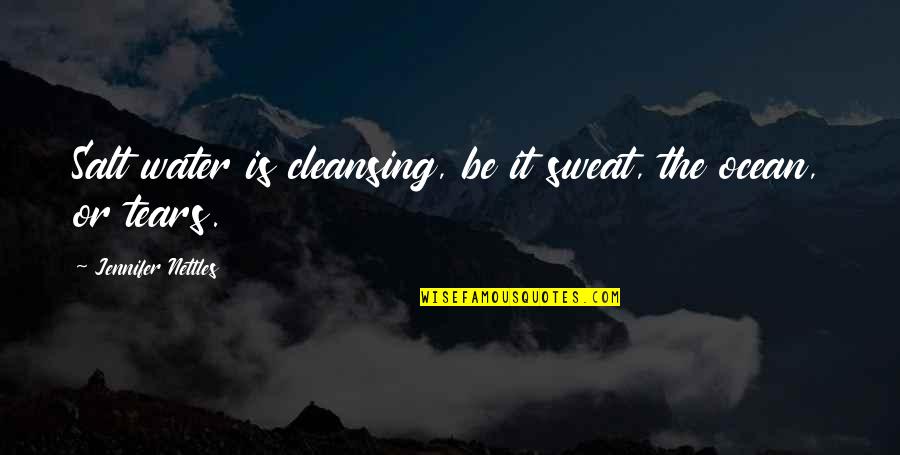 Salt water
is cleansing, be it sweat, the ocean, or tears. —
Jennifer Nettles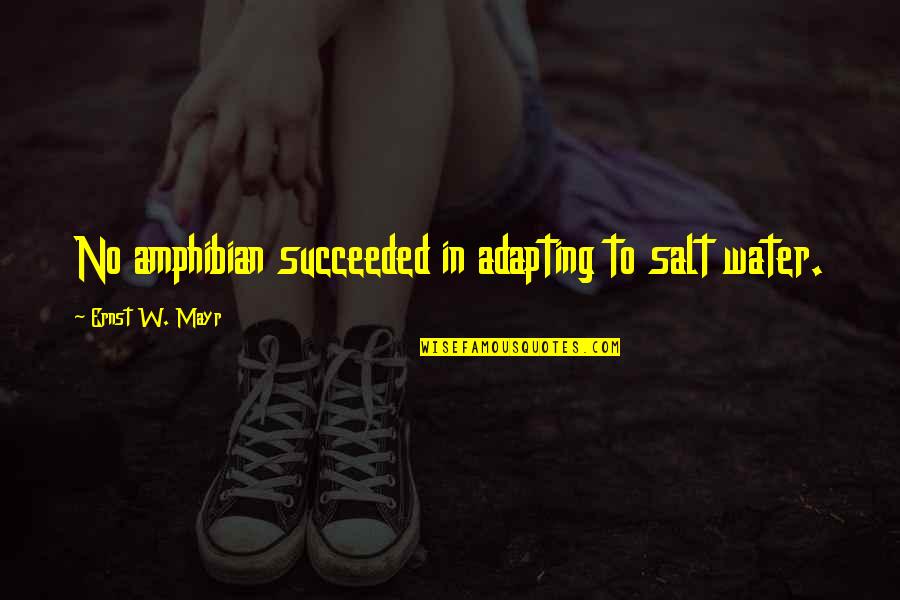 No amphibian succeeded in adapting to
salt water
. —
Ernst W. Mayr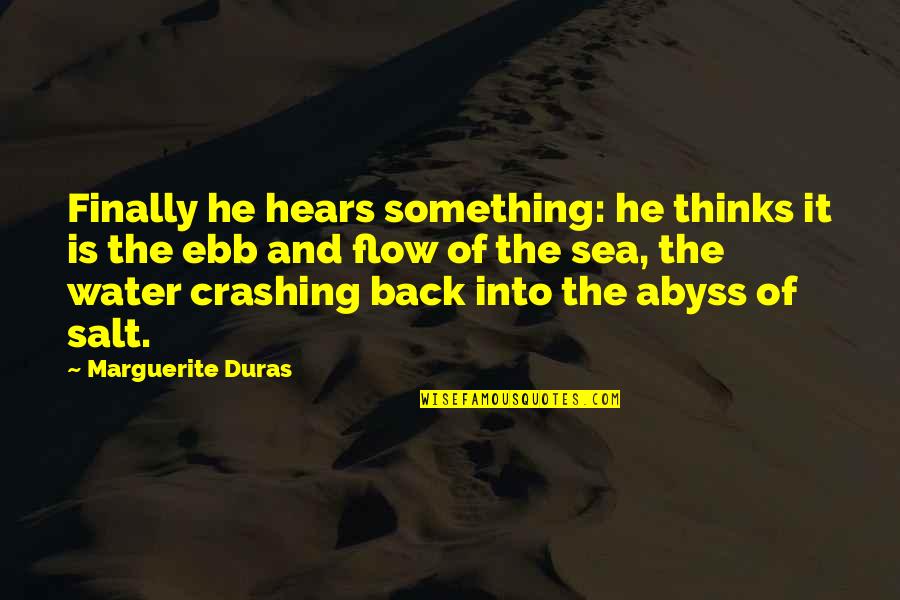 Finally he hears something: he thinks it is the ebb and flow of the sea, the water crashing back into the abyss of salt. —
Marguerite Duras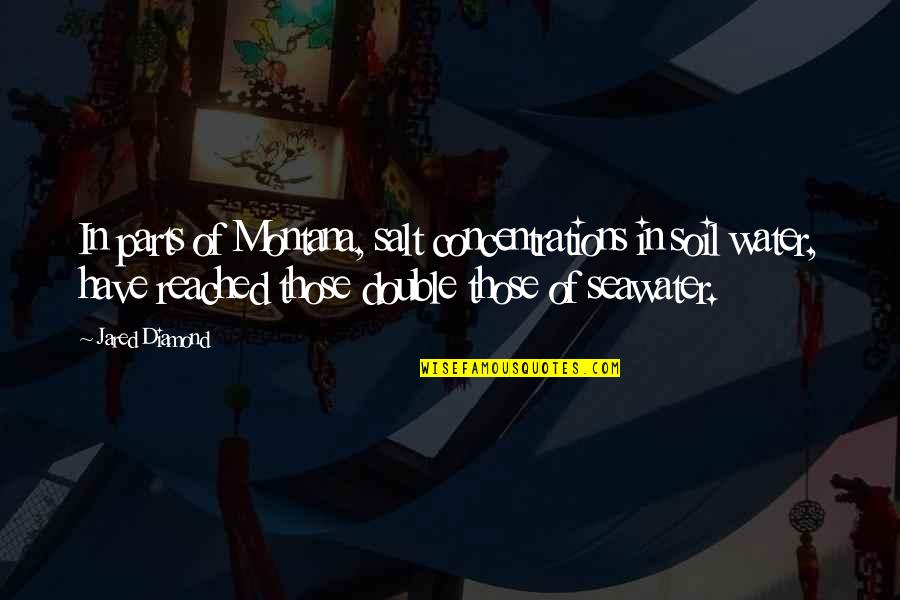 In parts of Montana, salt concentrations in soil water, have reached those double those of seawater. —
Jared Diamond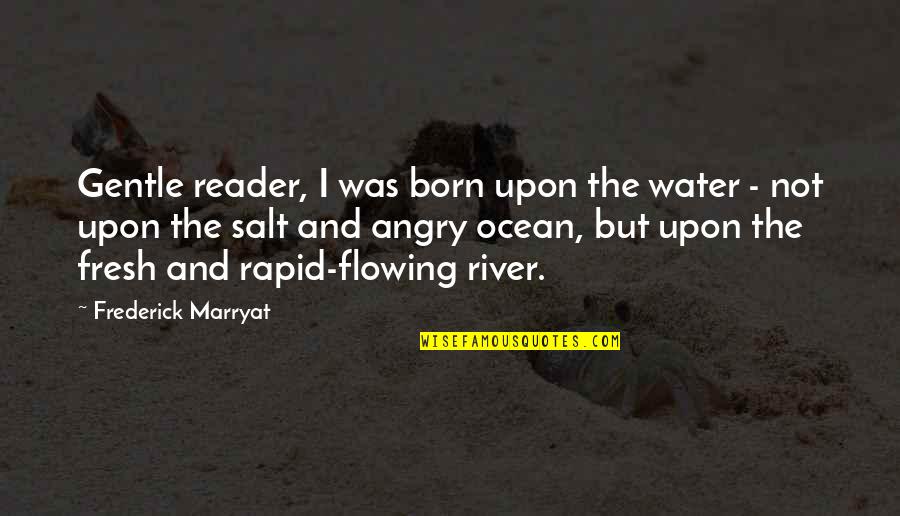 Gentle reader, I was born upon the water - not upon the salt and angry ocean, but upon the fresh and rapid-flowing river. —
Frederick Marryat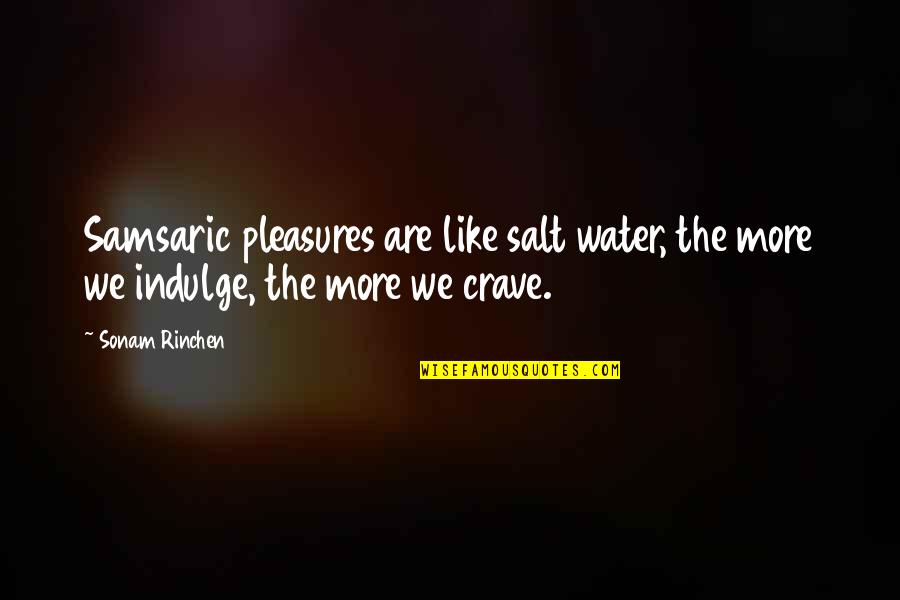 Samsaric pleasures are like
salt water
, the more we indulge, the more we crave. —
Sonam Rinchen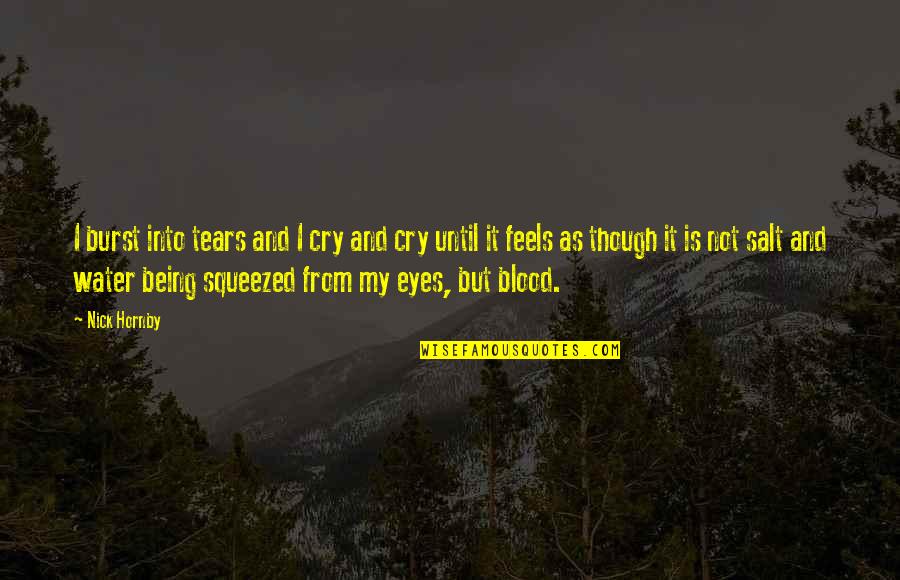 I burst into tears and I cry and cry until it feels as though it is not salt and water being squeezed from my eyes, but blood. —
Nick Hornby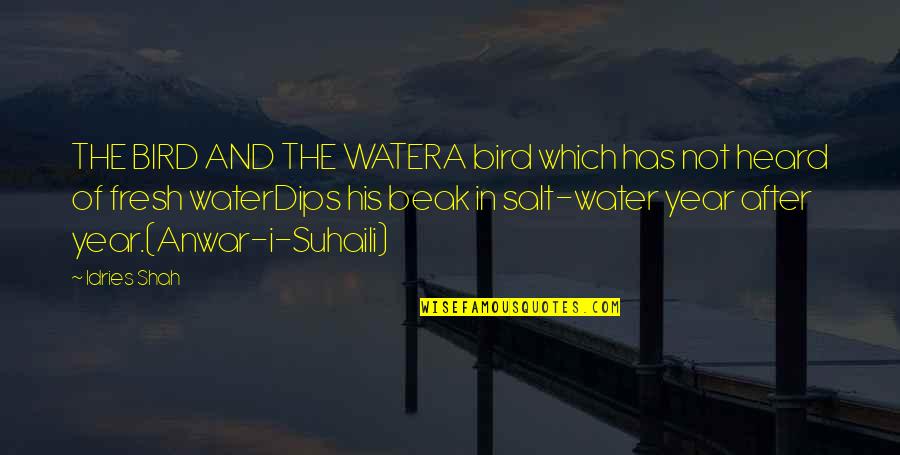 THE BIRD AND THE WATER
A bird which has not heard of fresh water
Dips his beak in salt-water year after year.
(Anwar-i-Suhaili) —
Idries Shah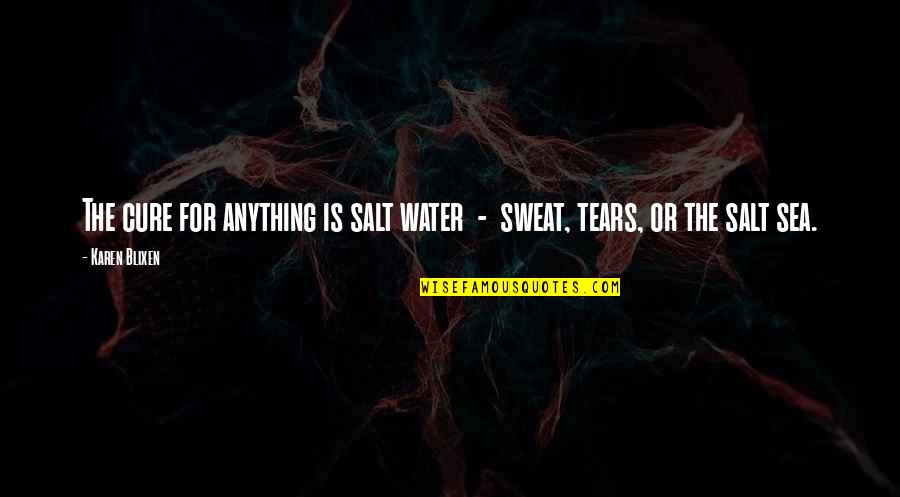 The cure for anything is
salt water
- sweat, tears, or the salt sea. —
Karen Blixen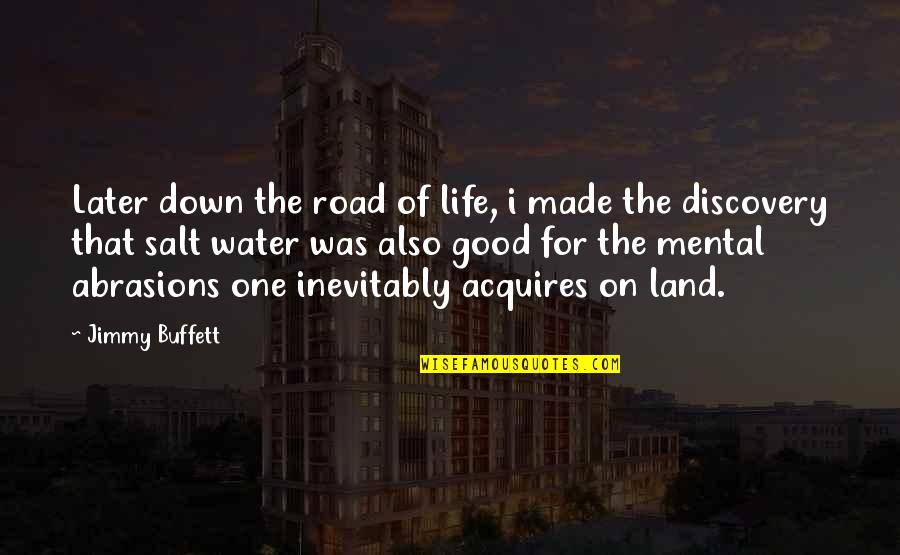 Later down the road of life, i made the discovery that
salt water
was also good for the mental abrasions one inevitably acquires on land. —
Jimmy Buffett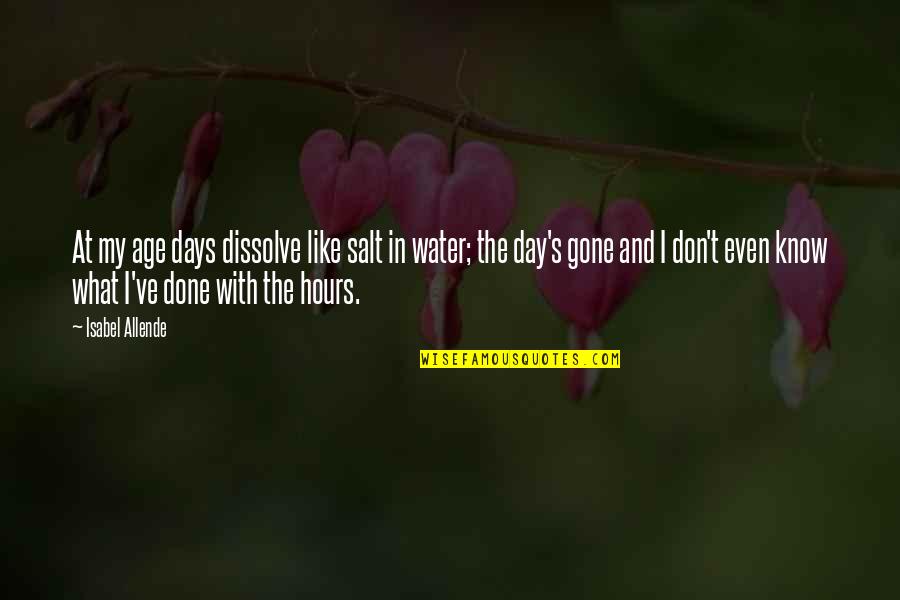 At my age days dissolve like salt in water; the day's gone and I don't even know what I've done with the hours. —
Isabel Allende