Richard Harris Barham Quotes
Top 7 wise famous quotes and sayings by Richard Harris Barham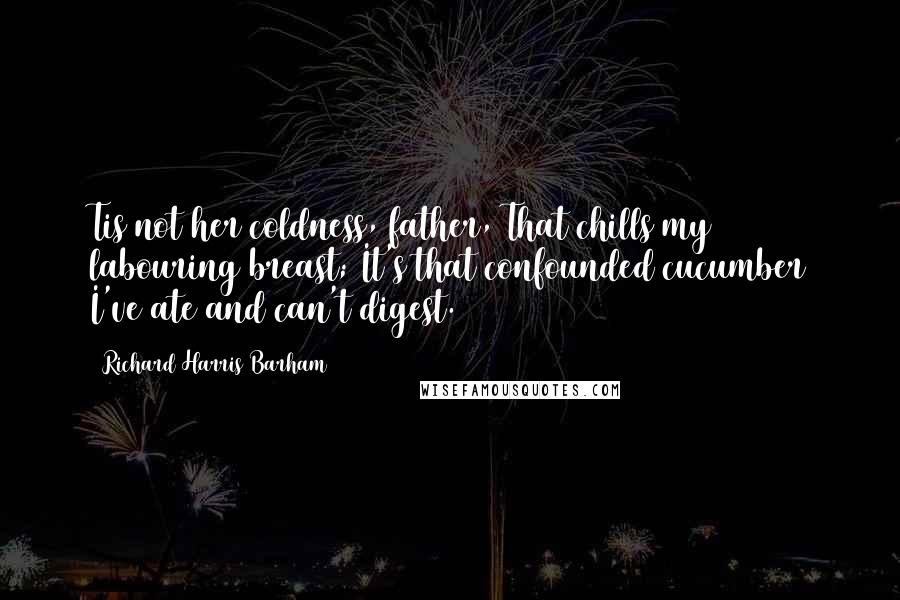 Tis not her coldness, father, That chills my labouring breast; It's that confounded cucumber I've ate and can't digest.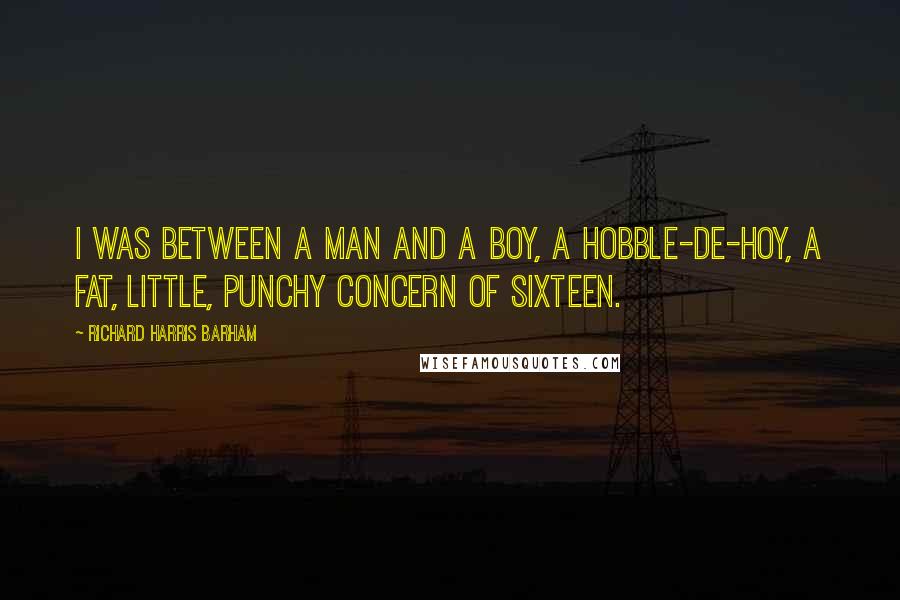 I was between A man and a boy, A hobble-de-hoy, A fat, little, punchy concern of sixteen.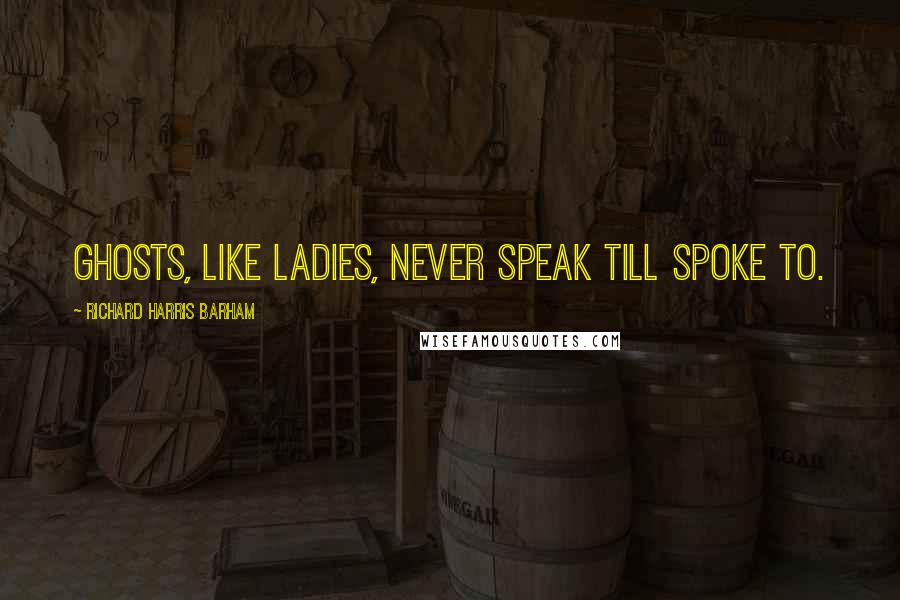 Ghosts, like ladies, never speak till spoke to.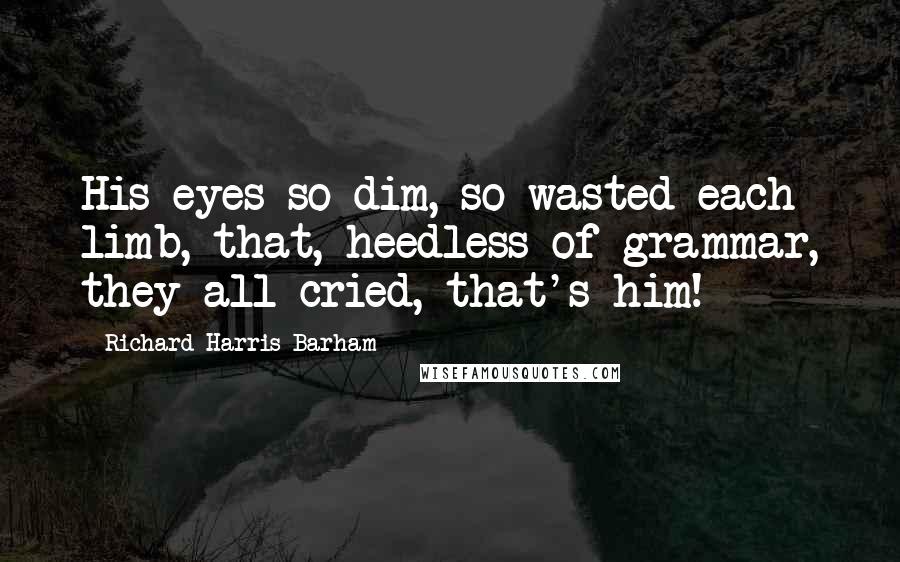 His eyes so dim, so wasted each limb, that, heedless of grammar, they all cried, that's him!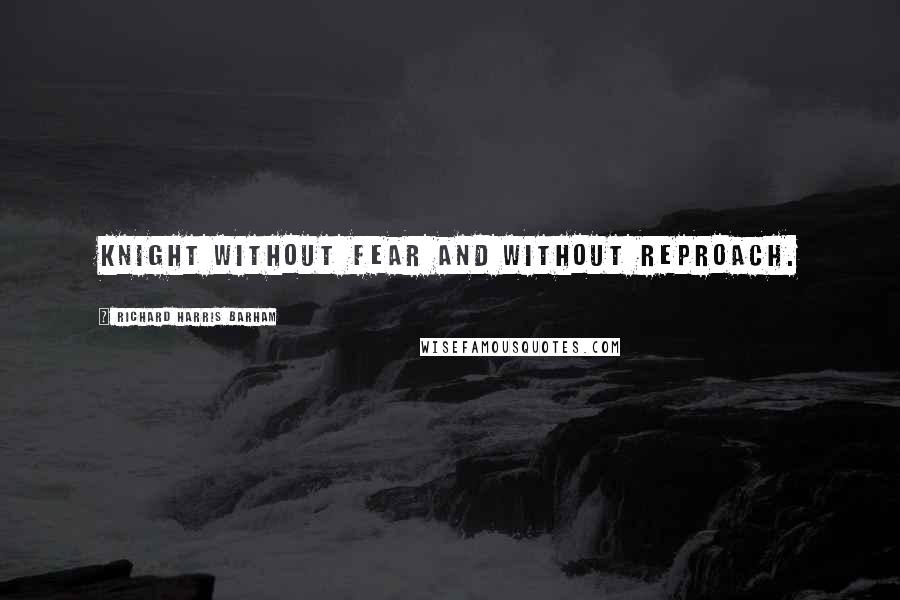 Knight without fear and without reproach.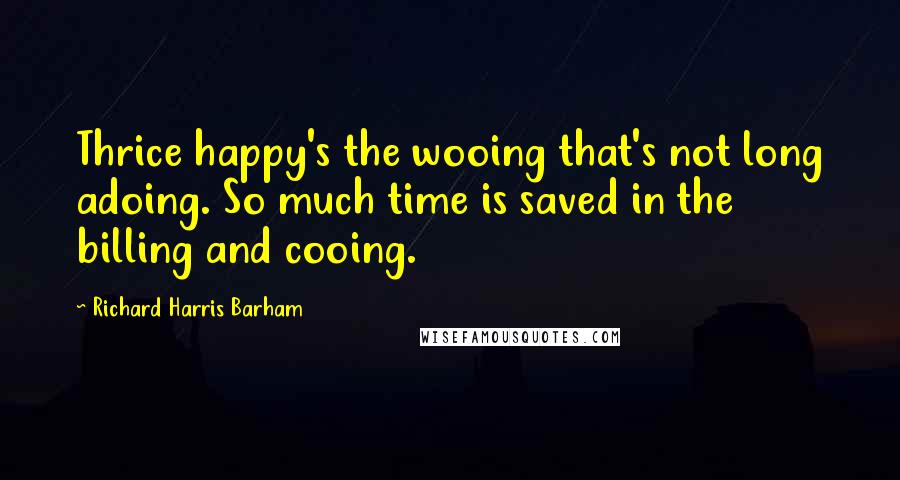 Thrice happy's the wooing that's not long adoing. So much time is saved in the billing and cooing.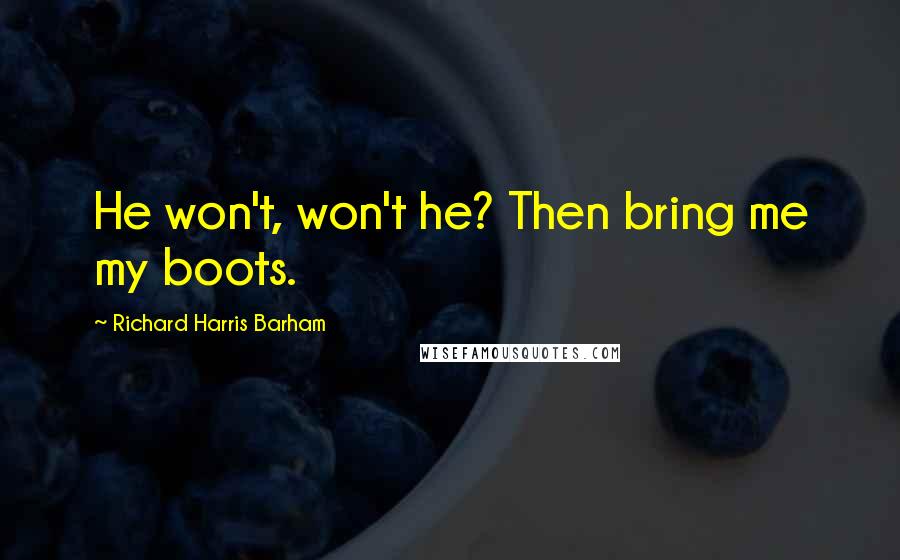 He won't, won't he? Then bring me my boots.