Safe Secure Quotes
Collection of top 39 famous quotes about Safe Secure
Safe Secure Quotes & Sayings
Happy to read and share the best inspirational Safe Secure quotes, sayings and quotations on Wise Famous Quotes.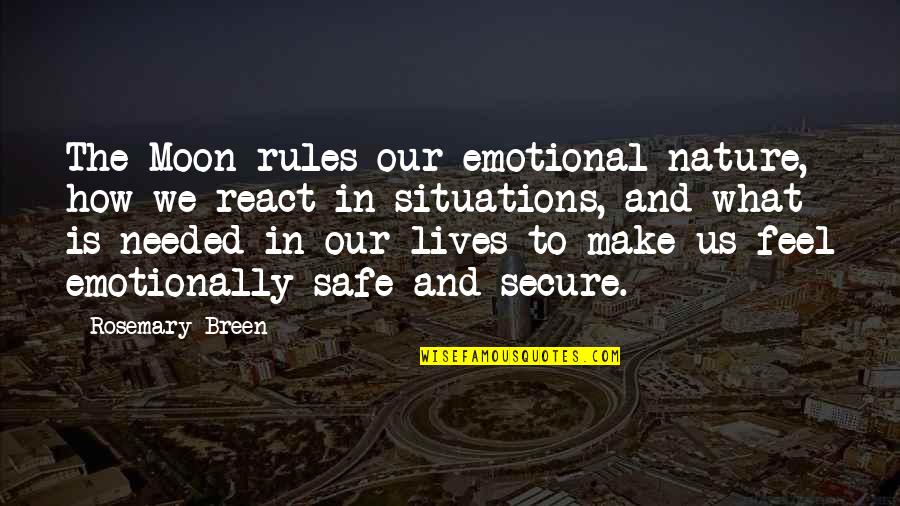 The Moon rules our emotional nature, how we react in situations, and what is needed in our lives to make us feel emotionally safe and secure.
—
Rosemary Breen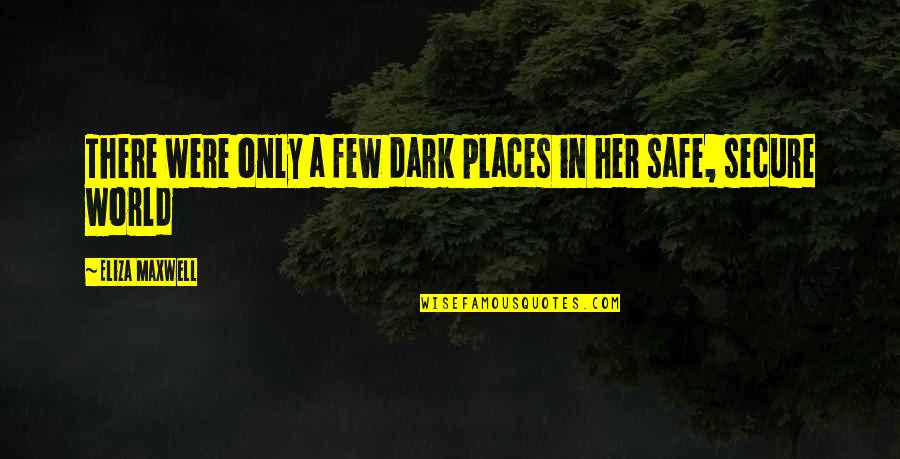 There were only a few dark places in her safe, secure world
—
Eliza Maxwell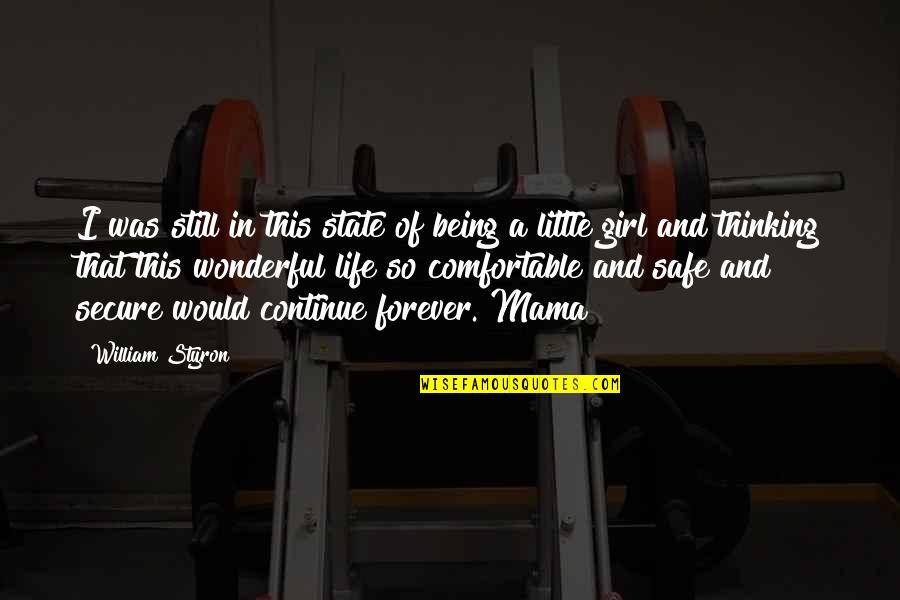 I was still in this state of being a little girl and thinking that this wonderful life so comfortable and safe and secure would continue forever. Mama
—
William Styron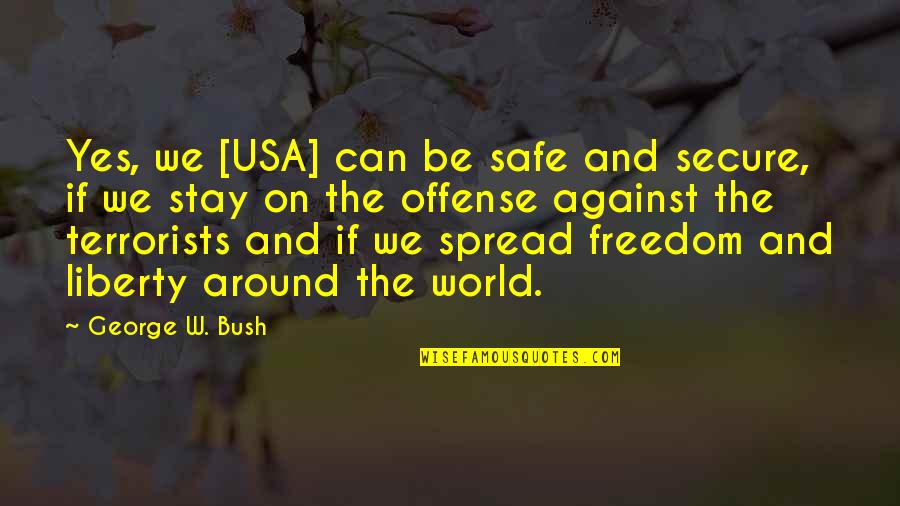 Yes, we [USA] can be safe and secure, if we stay on the offense against the terrorists and if we spread freedom and liberty around the world.
—
George W. Bush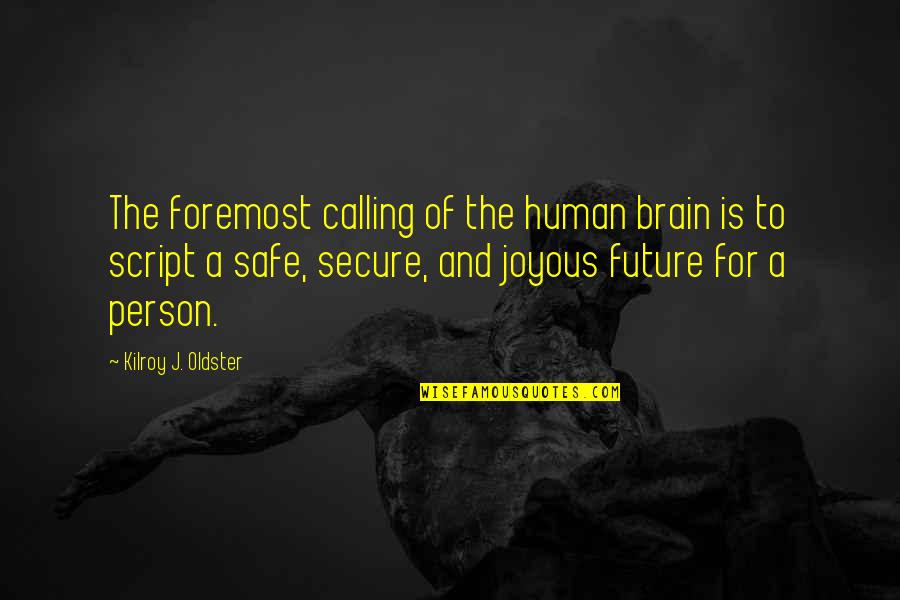 The foremost calling of the human brain is to script a safe, secure, and joyous future for a person.
—
Kilroy J. Oldster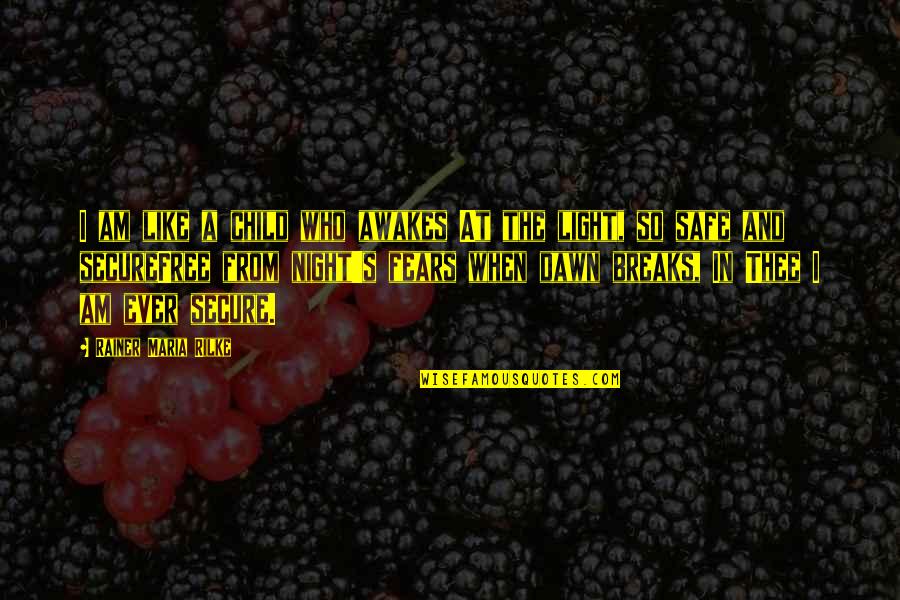 I am like a child who awakes At the light, so safe and secureFree from night's fears when dawn breaks, In Thee I am ever secure. —
Rainer Maria Rilke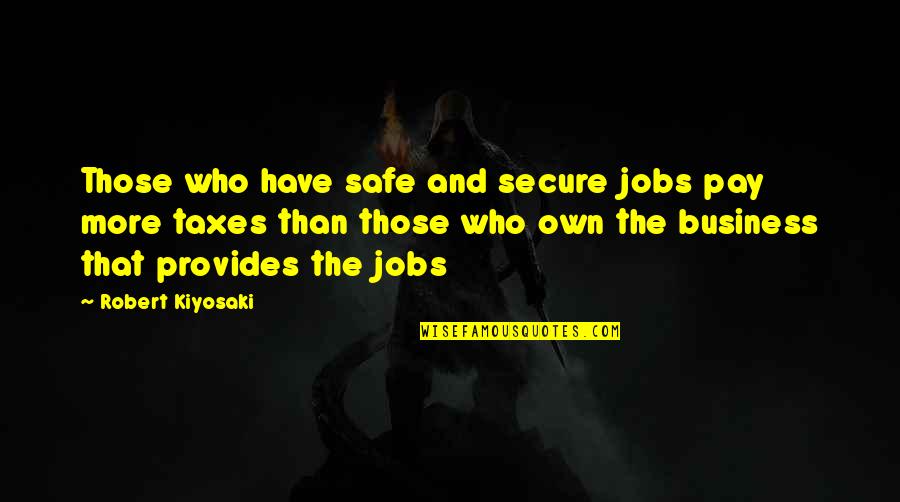 Those who have safe and secure jobs pay more taxes than those who own the business that provides the jobs —
Robert Kiyosaki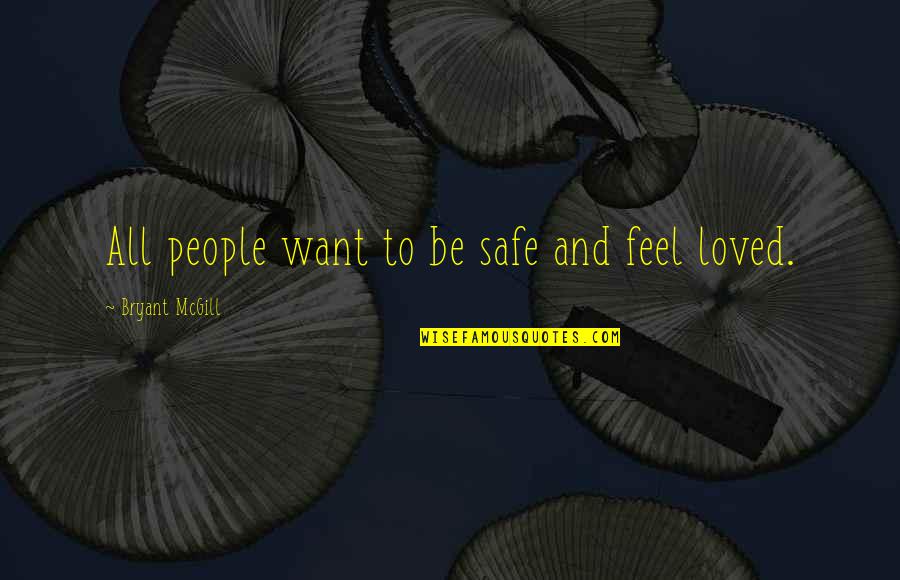 All people want to be safe and feel loved. —
Bryant McGill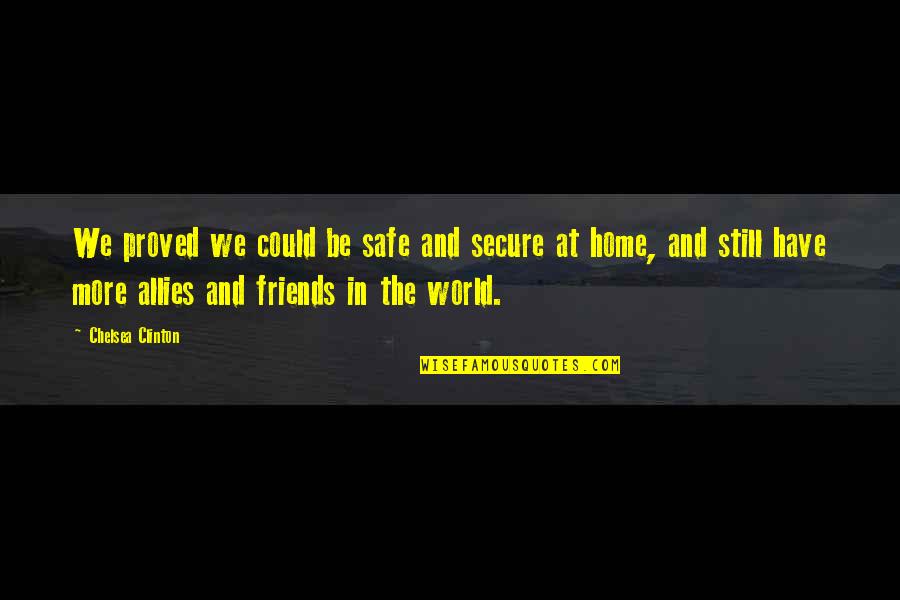 We proved we could be safe and secure at home, and still have more allies and friends in the world. —
Chelsea Clinton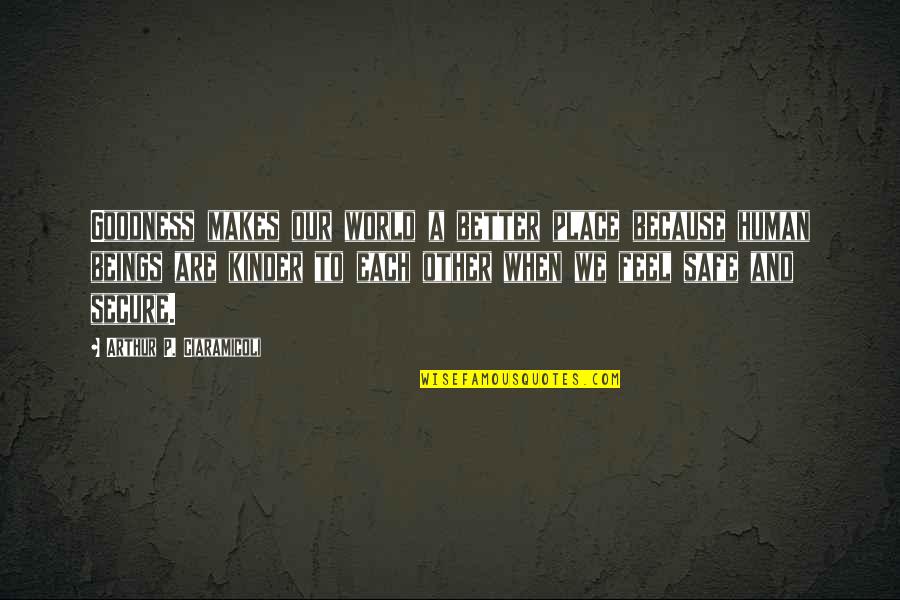 Goodness makes our world a better place because human beings are kinder to each other when we feel safe and secure. —
Arthur P. Ciaramicoli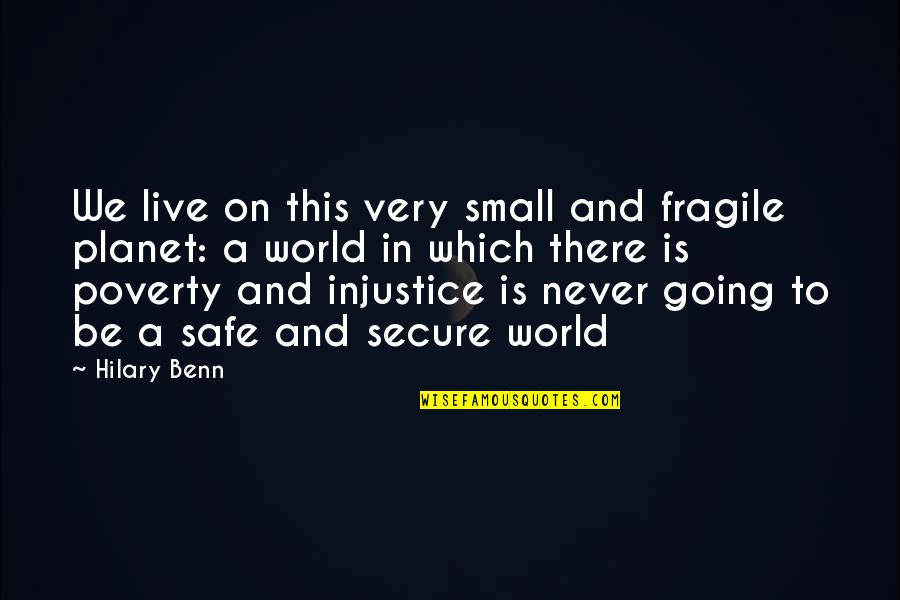 We live on this very small and fragile planet: a world in which there is poverty and injustice is never going to be a safe and secure world —
Hilary Benn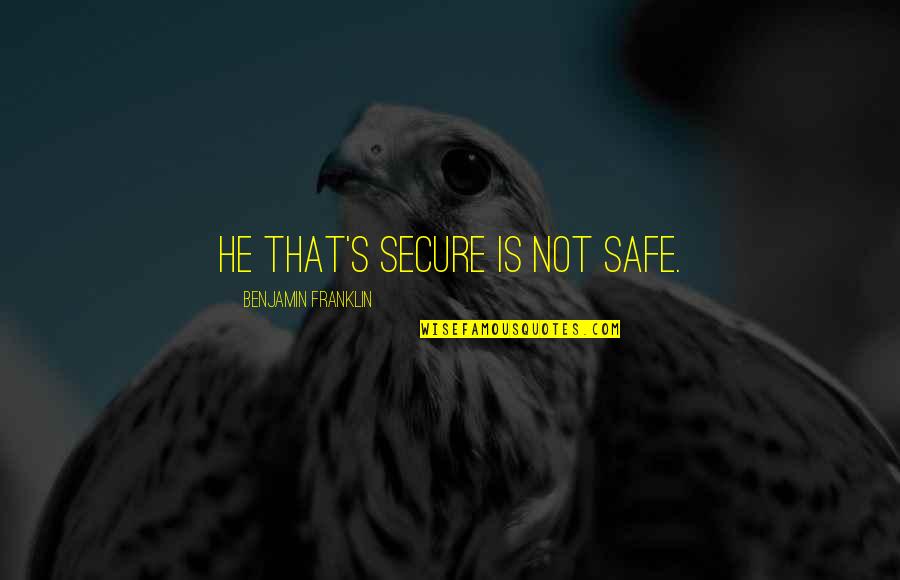 He that's secure is not safe. —
Benjamin Franklin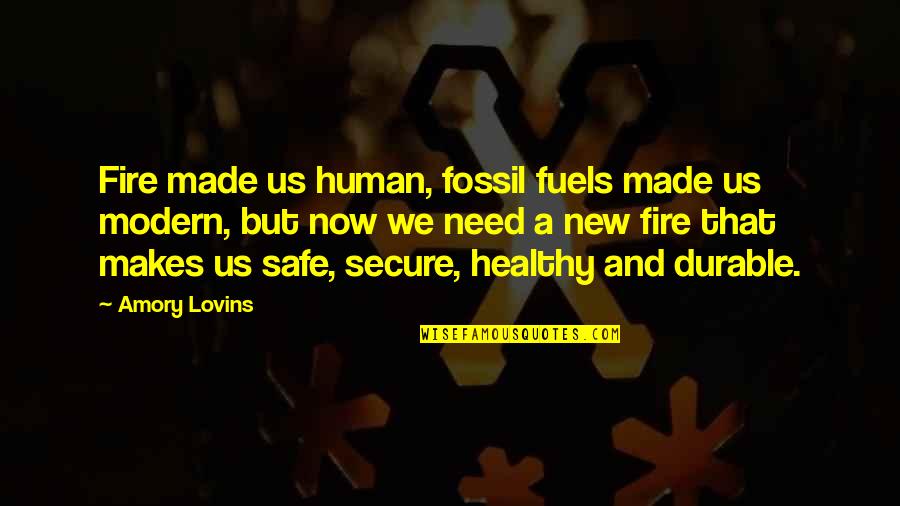 Fire made us human, fossil fuels made us modern, but now we need a new fire that makes us safe, secure, healthy and durable. —
Amory Lovins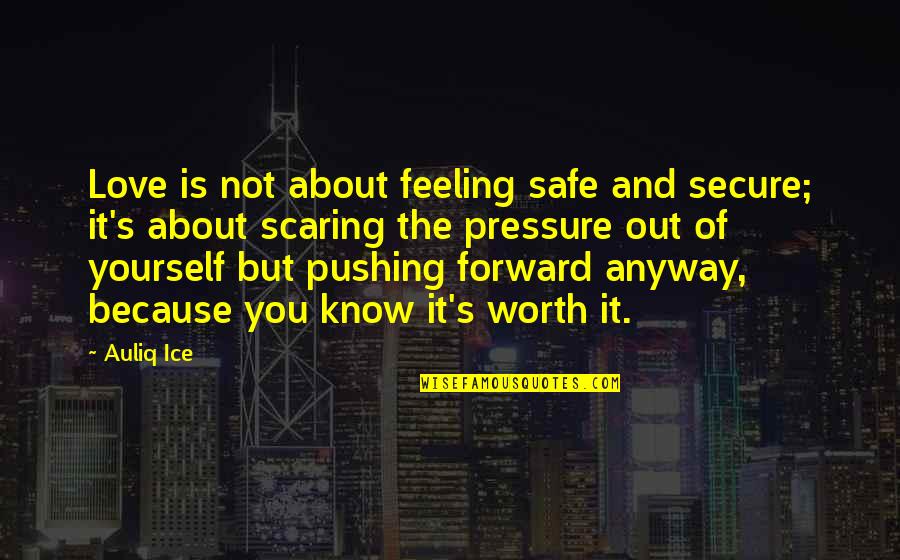 Love is not about feeling safe and secure; it's about scaring the pressure out of yourself but pushing forward anyway, because you know it's worth it. —
Auliq Ice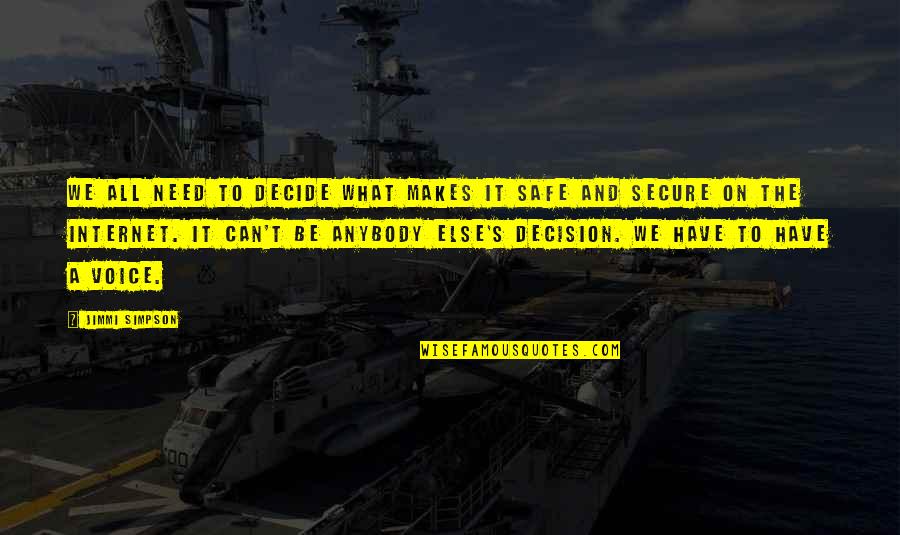 We all need to decide what makes it safe and secure on the Internet. It can't be anybody else's decision. We have to have a voice. —
Jimmi Simpson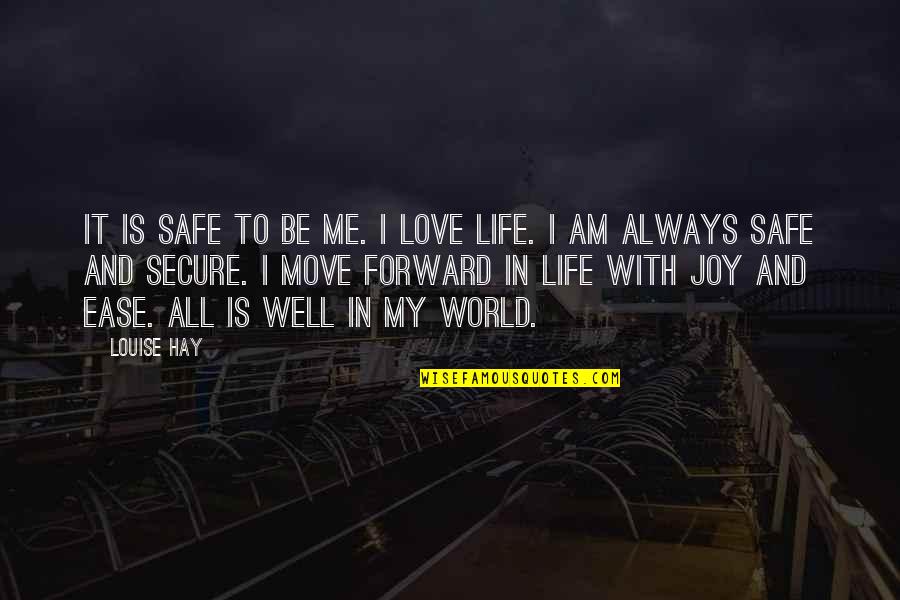 It is safe to be me. I love life. I am always safe and secure. I move forward in life with joy and ease. All is well in my world. —
Louise Hay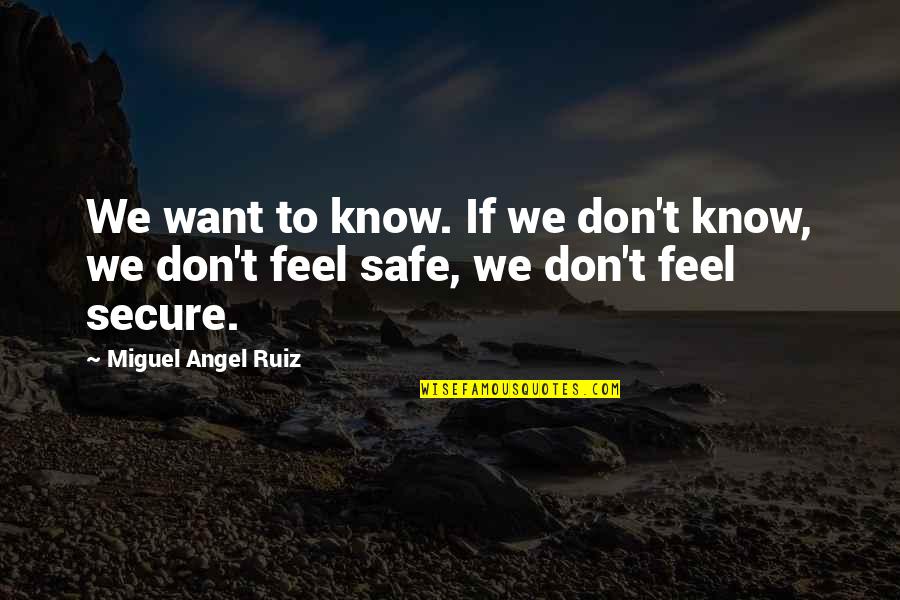 We want to know. If we don't know, we don't feel safe, we don't feel secure. —
Miguel Angel Ruiz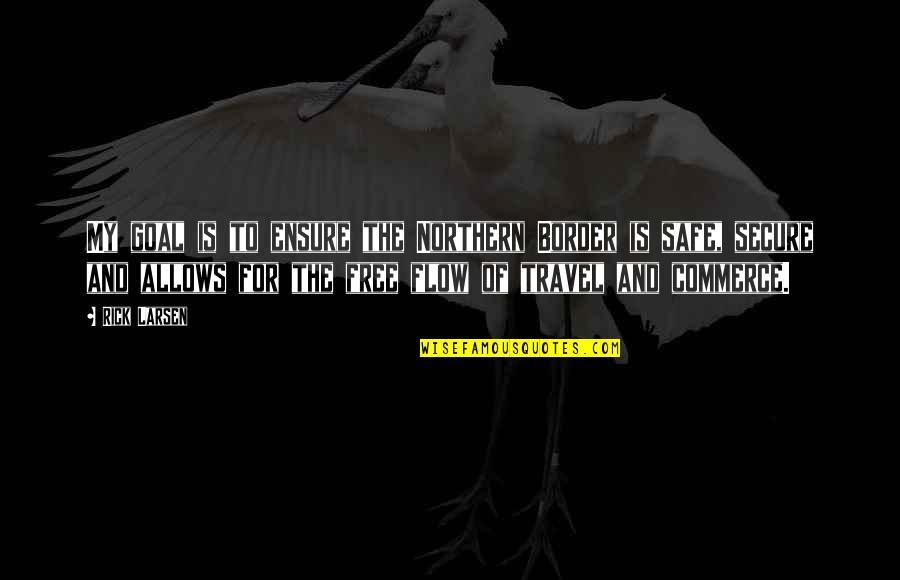 My goal is to ensure the Northern Border is safe, secure and allows for the free flow of travel and commerce. —
Rick Larsen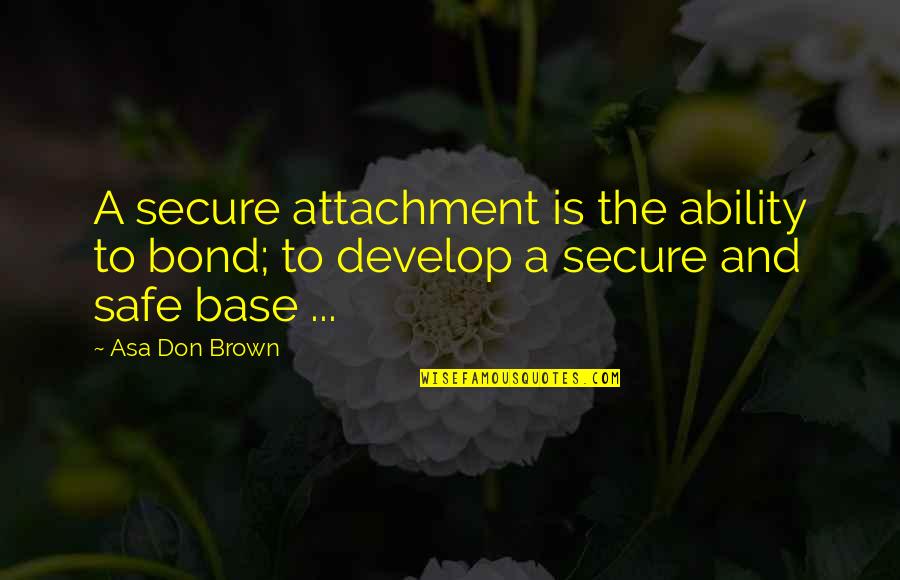 A secure attachment is the ability to bond; to develop a secure and safe base ... —
Asa Don Brown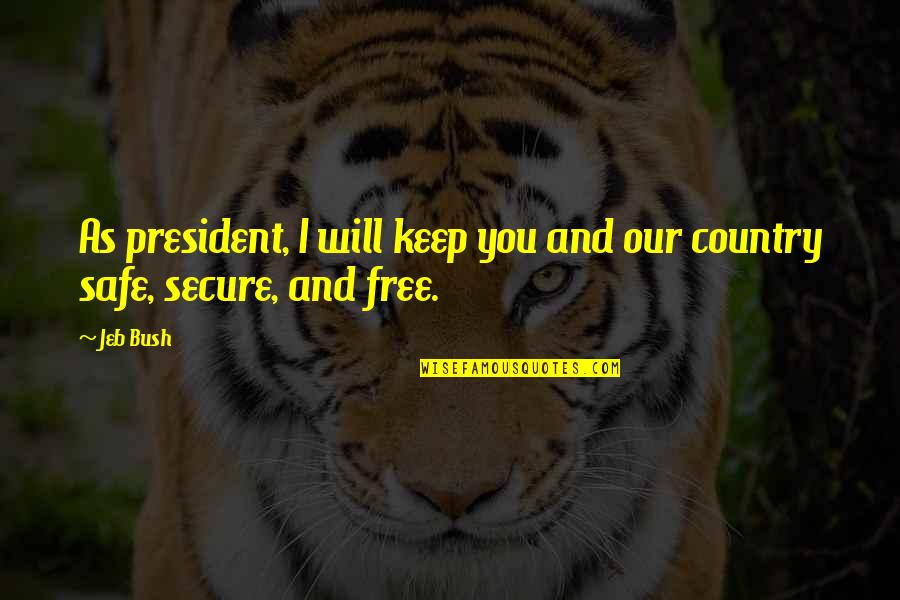 As president, I will keep you and our country safe, secure, and free. —
Jeb Bush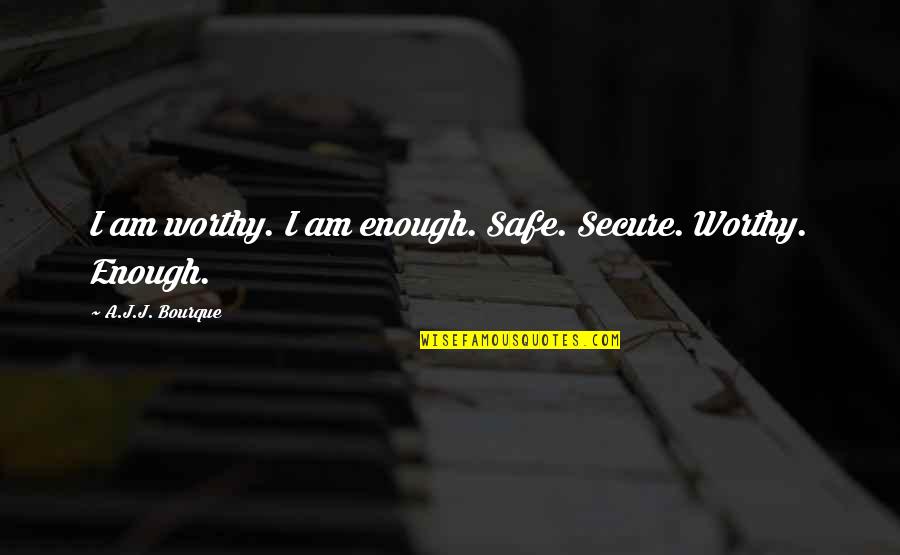 I am worthy. I am enough. Safe. Secure. Worthy. Enough. —
A.J.J. Bourque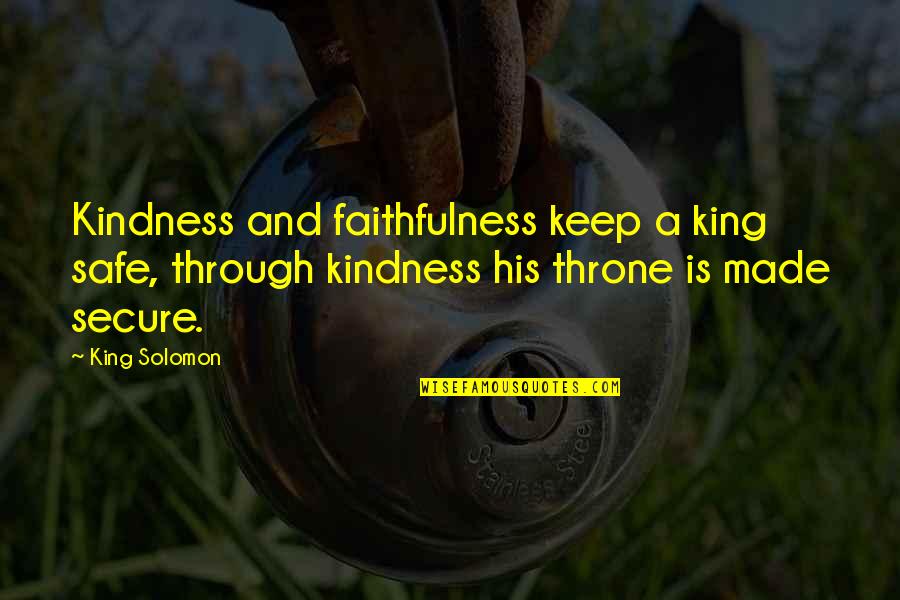 Kindness and faithfulness keep a king safe, through kindness his throne is made secure. —
King Solomon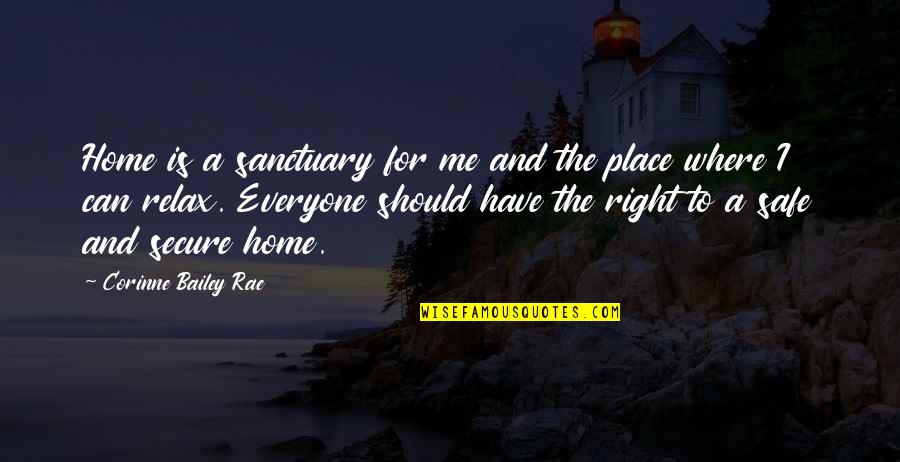 Home is a sanctuary for me and the place where I can relax. Everyone should have the right to a safe and secure home. —
Corinne Bailey Rae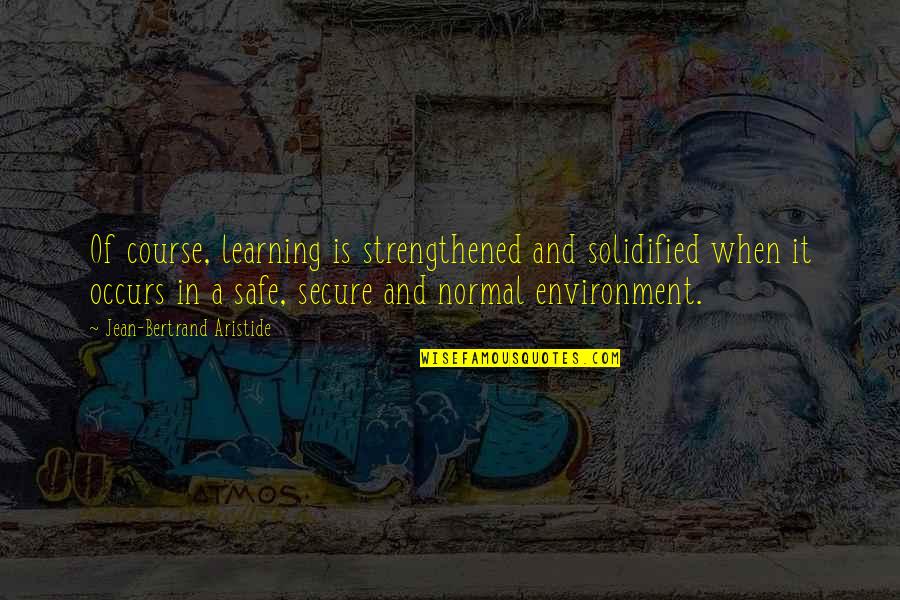 Of course, learning is strengthened and solidified when it occurs in a safe, secure and normal environment. —
Jean-Bertrand Aristide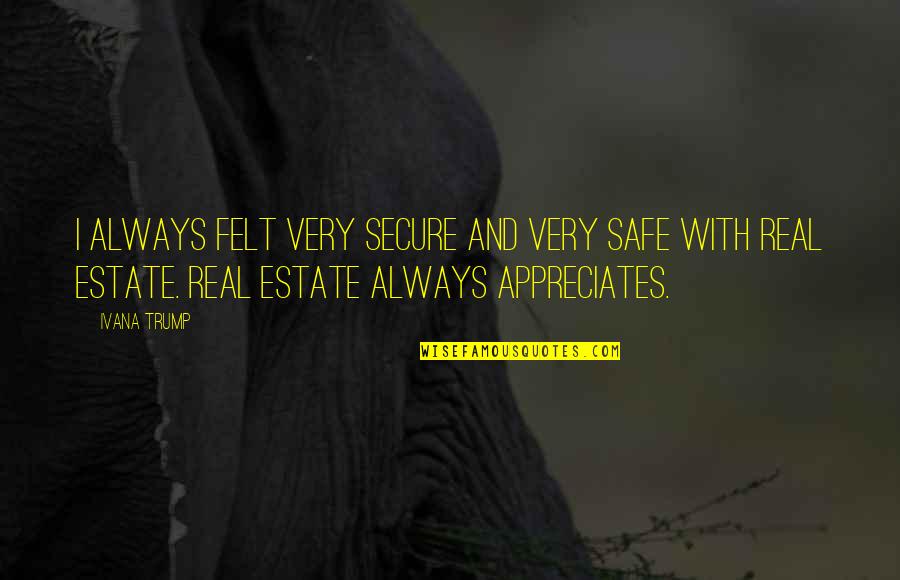 I always felt very secure and very safe with real estate. Real estate always appreciates. —
Ivana Trump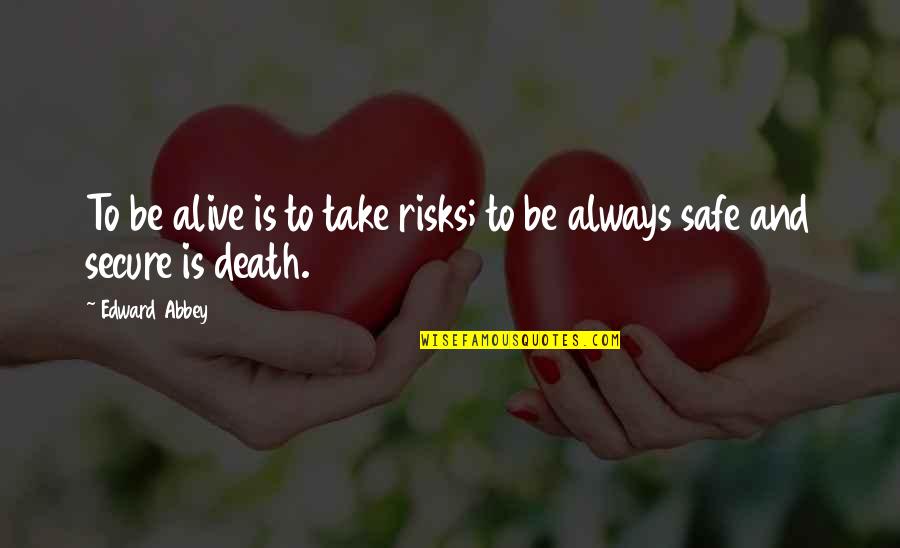 To be alive is to take risks; to be always safe and secure is death. —
Edward Abbey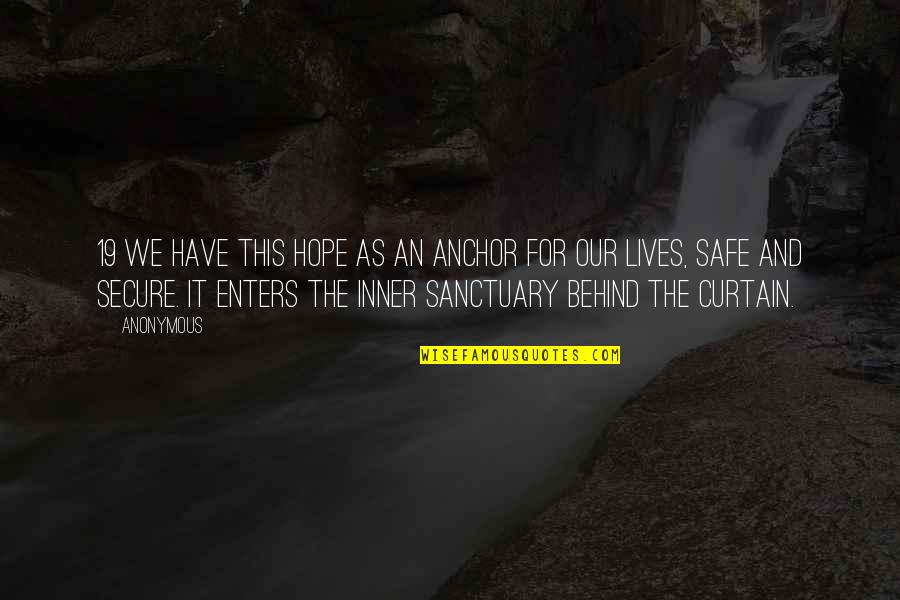 19 We have this hope as an anchor for our lives, safe and secure. It enters the inner sanctuary behind the curtain. —
Anonymous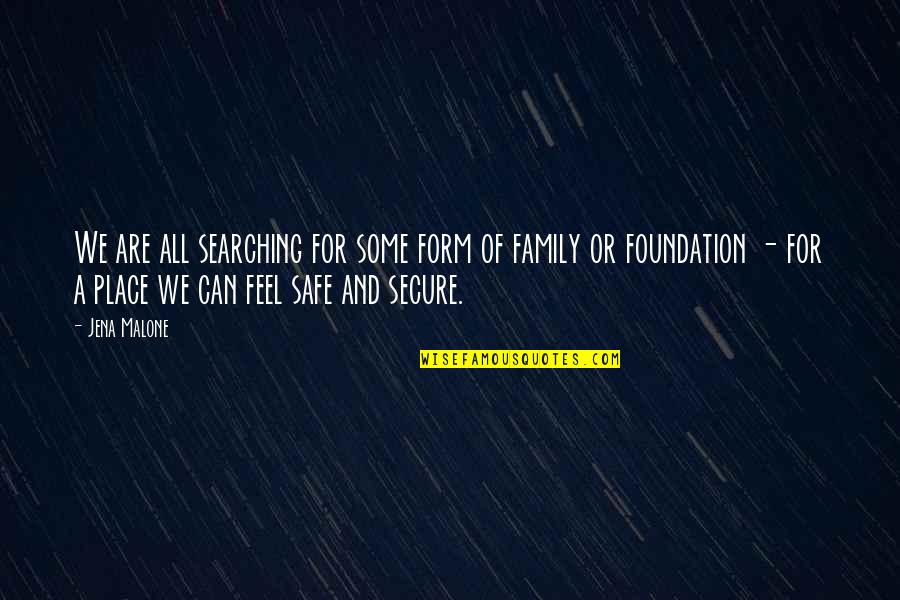 We are all searching for some form of family or foundation - for a place we can feel safe and secure. —
Jena Malone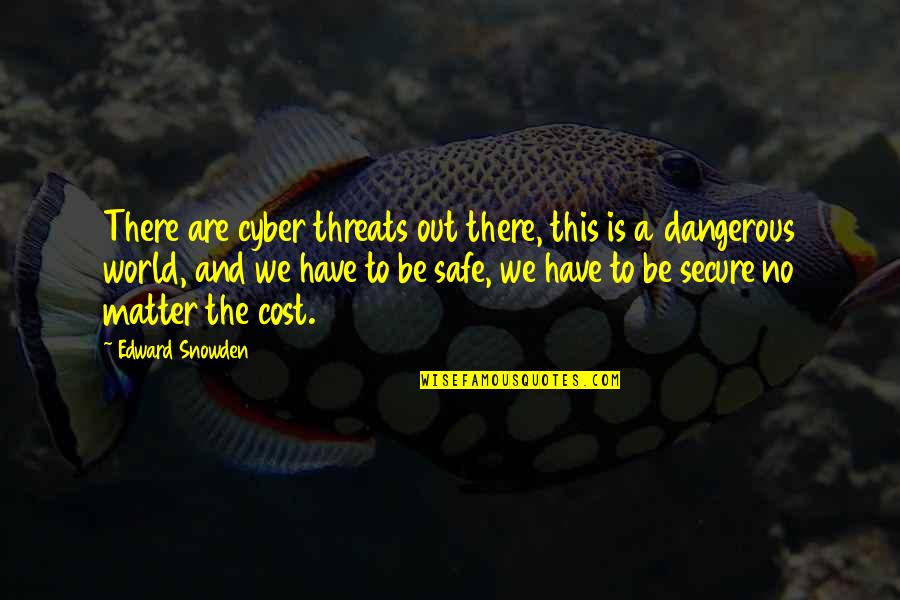 There are cyber threats out there, this is a dangerous world, and we have to be safe, we have to be secure no matter the cost. —
Edward Snowden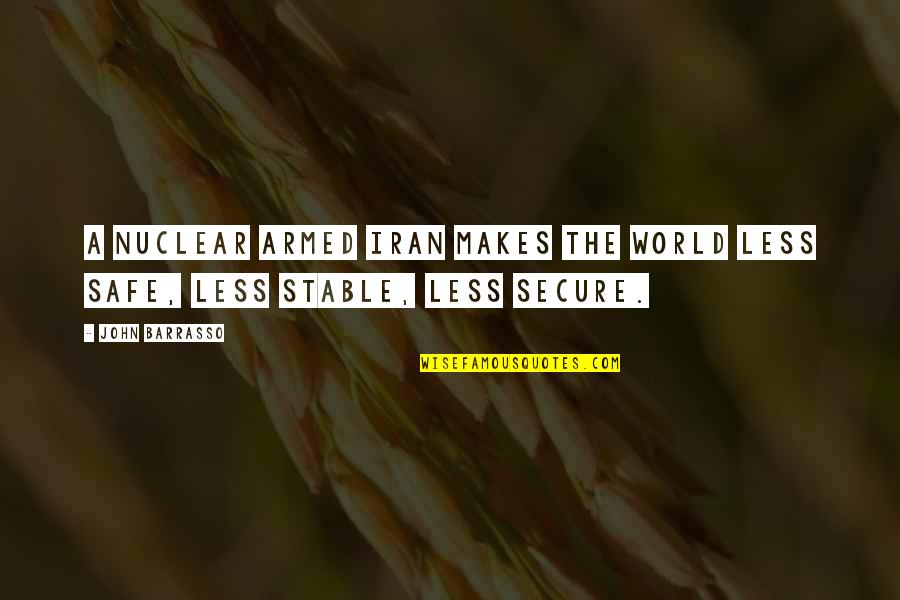 A nuclear armed Iran makes the world less safe, less stable, less secure. —
John Barrasso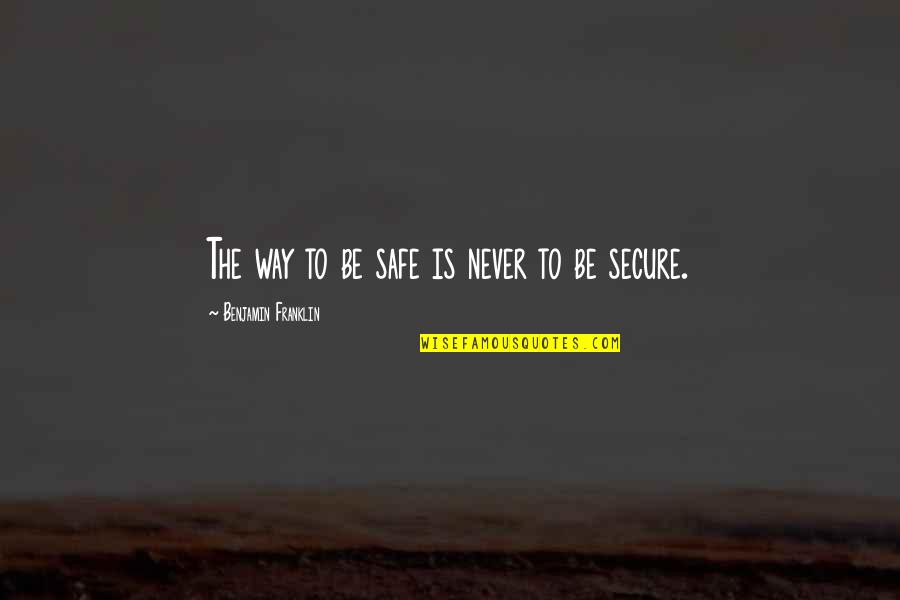 The way to be safe is never to be secure. —
Benjamin Franklin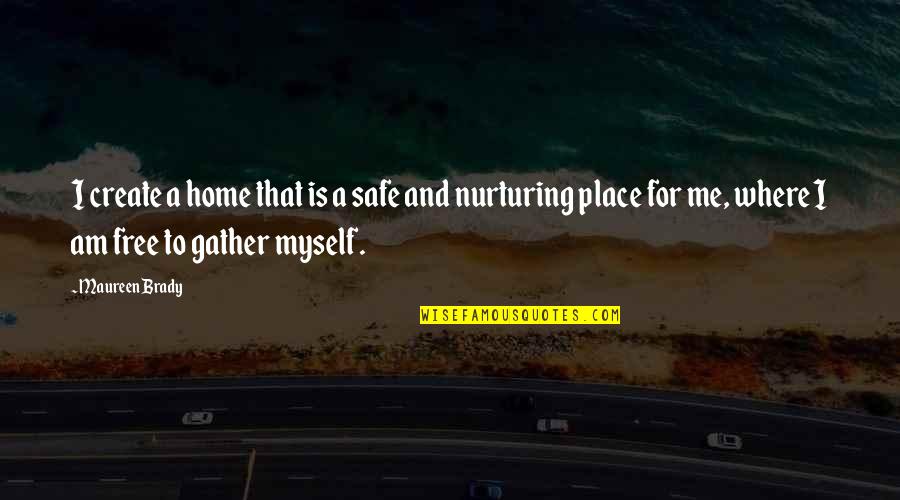 I create a home that is a safe and nurturing place for me, where I am free to gather myself. —
Maureen Brady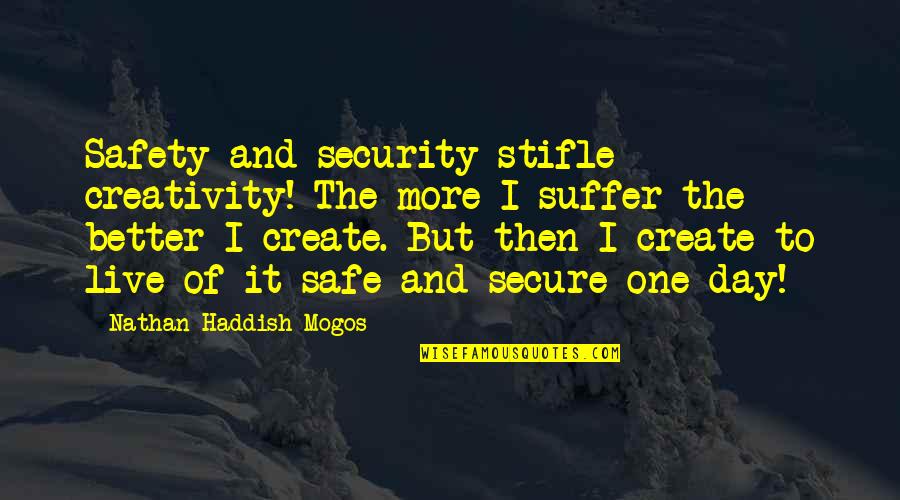 Safety and security stifle creativity! The more I suffer the better I create. But then I create to live of it safe and secure one day! —
Nathan Haddish Mogos