Red Bull Quotes
Collection of top 30 famous quotes about Red Bull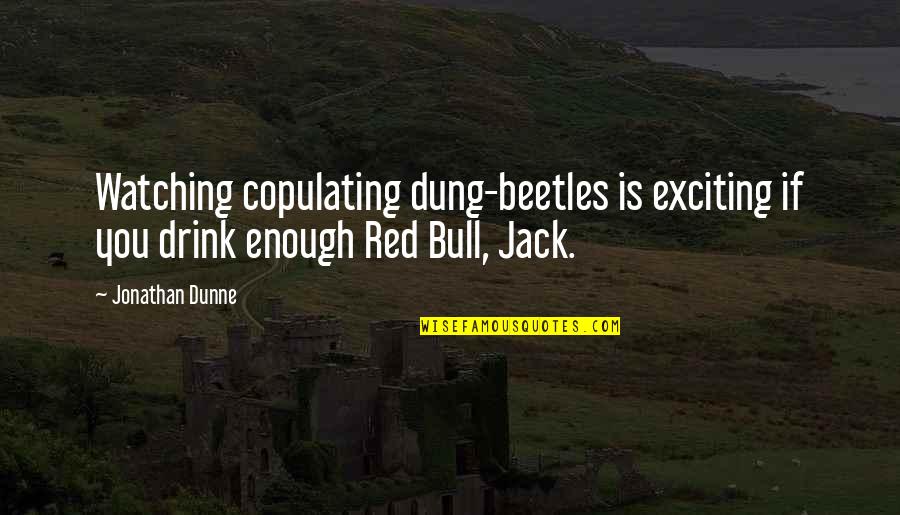 Watching copulating dung-beetles is exciting if you drink enough Red Bull, Jack.
—
Jonathan Dunne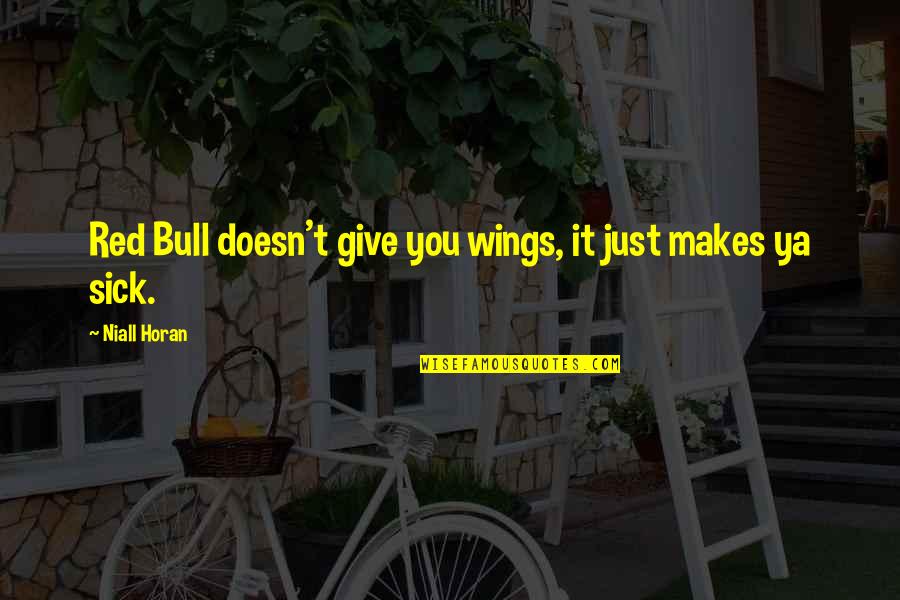 Red Bull doesn't give you wings, it just makes ya sick.
—
Niall Horan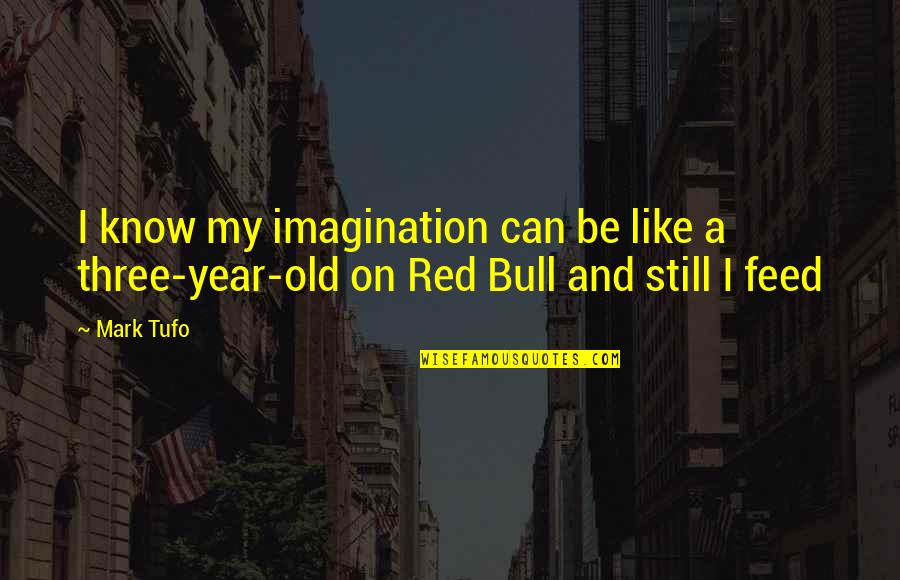 I know my imagination can be like a three-year-old on Red Bull and still I feed
—
Mark Tufo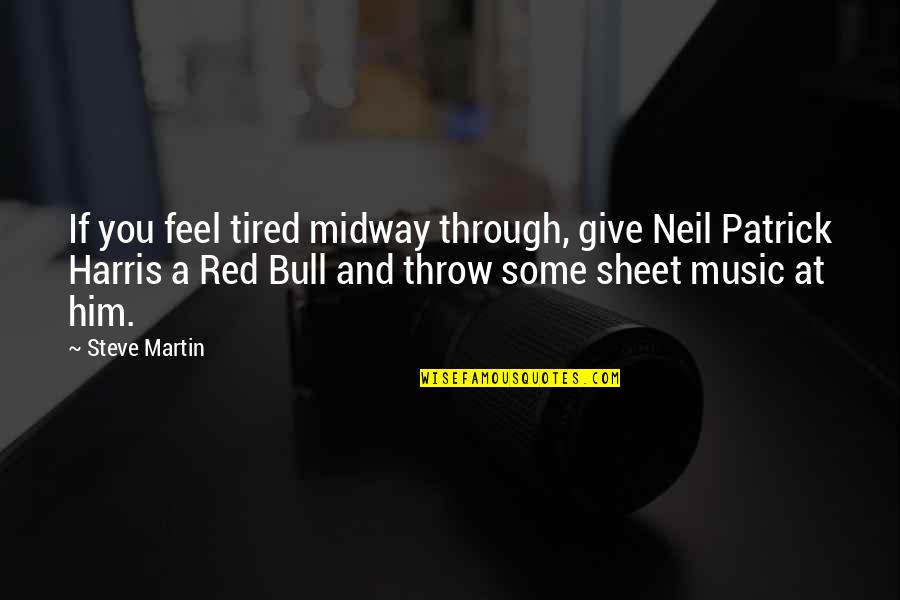 If you feel tired midway through, give Neil Patrick Harris a Red Bull and throw some sheet music at him.
—
Steve Martin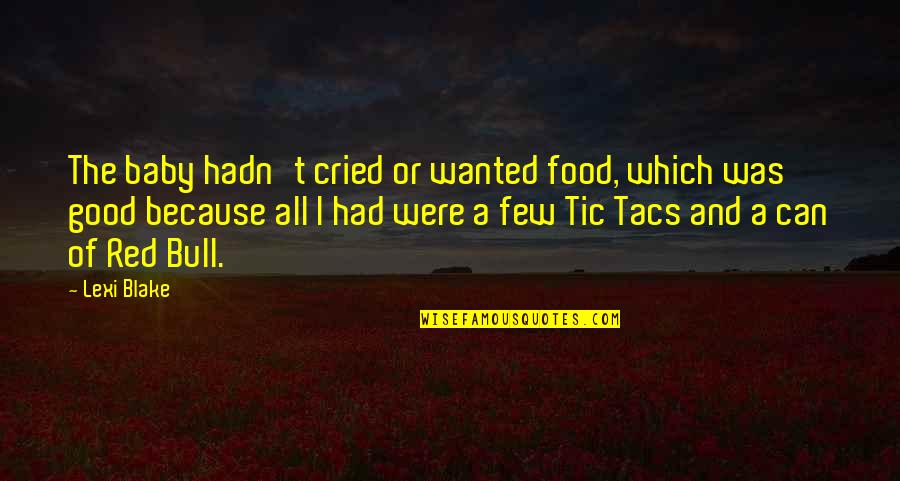 The baby hadn't cried or wanted food, which was good because all I had were a few Tic Tacs and a can of Red Bull.
—
Lexi Blake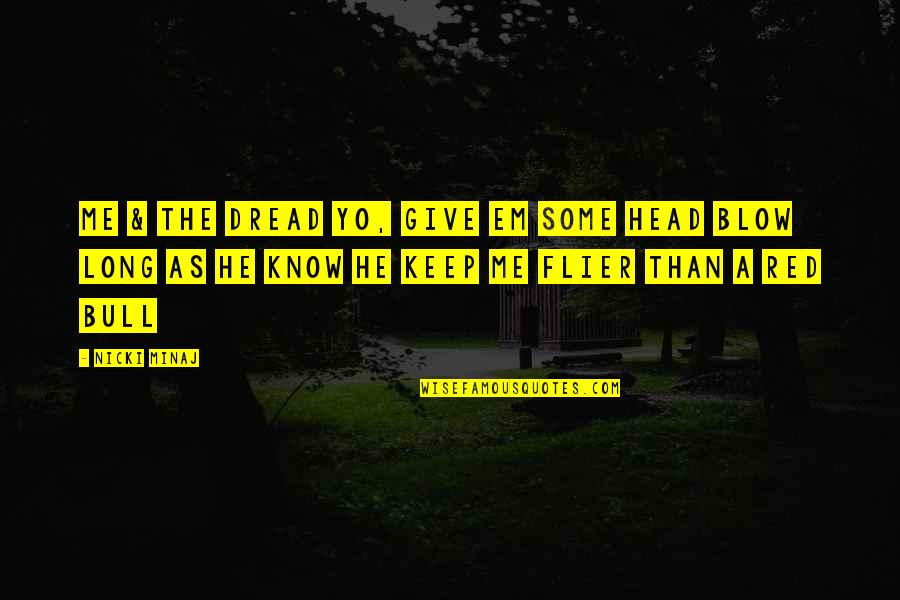 Me & the dread yo, give em some head blow Long as he know he keep me flier than a Red Bull
—
Nicki Minaj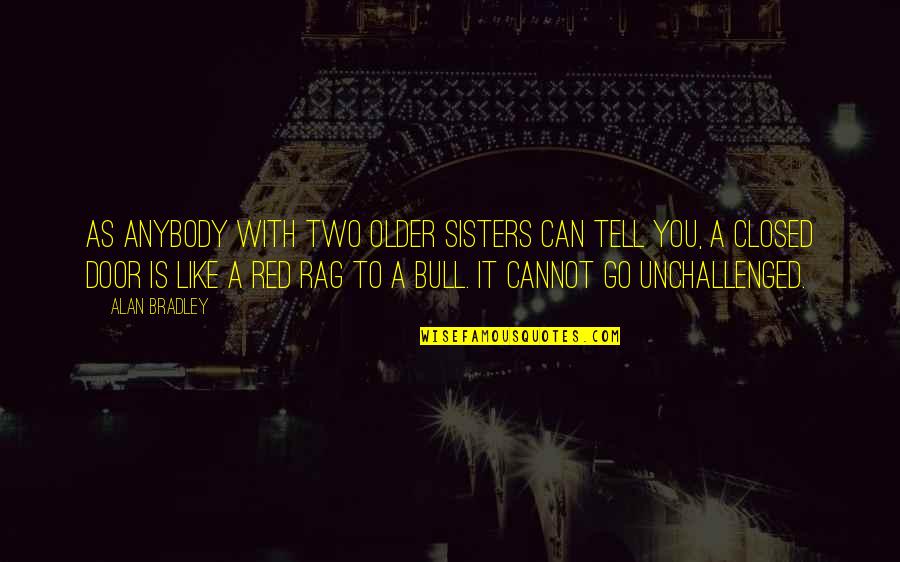 As anybody with two older sisters can tell you, a closed door is like a red rag to a bull. It cannot go unchallenged.
—
Alan Bradley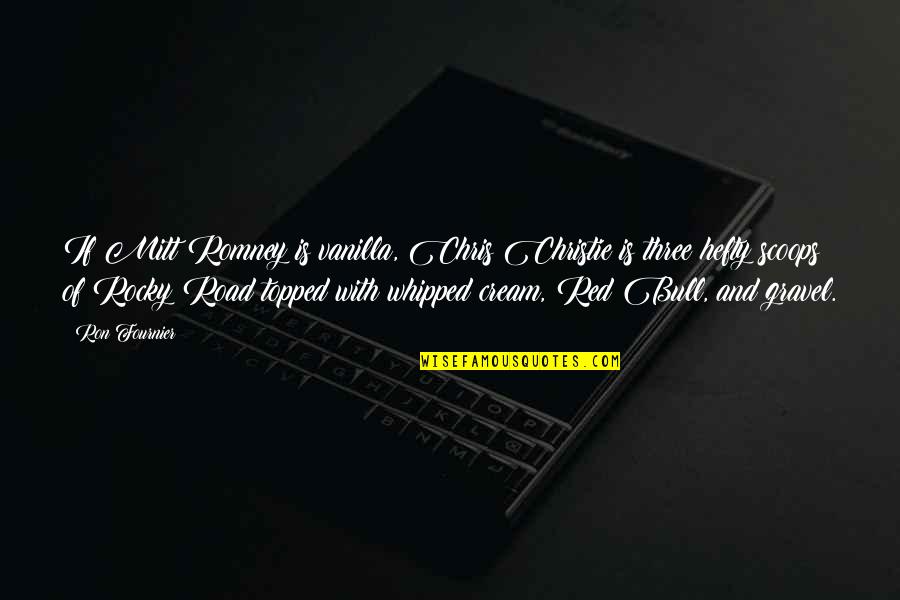 If Mitt Romney is vanilla, Chris Christie is three hefty scoops of Rocky Road topped with whipped cream, Red Bull, and gravel.
—
Ron Fournier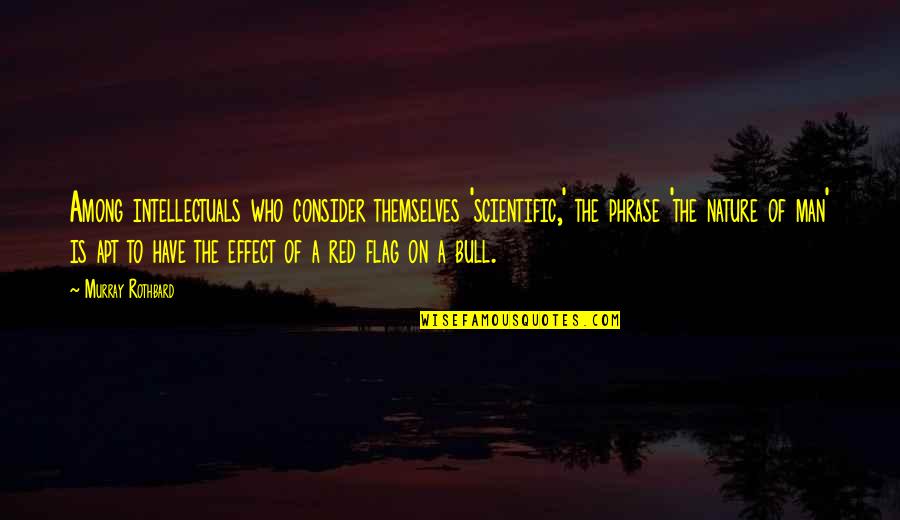 Among intellectuals who consider themselves 'scientific,' the phrase 'the nature of man' is apt to have the effect of a red flag on a bull.
—
Murray Rothbard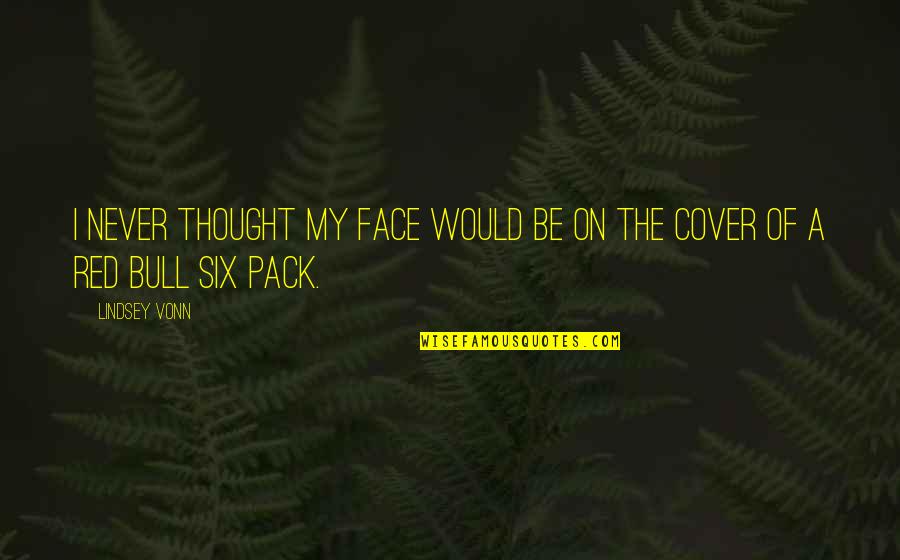 I never thought my face would be on the cover of a Red Bull Six Pack. —
Lindsey Vonn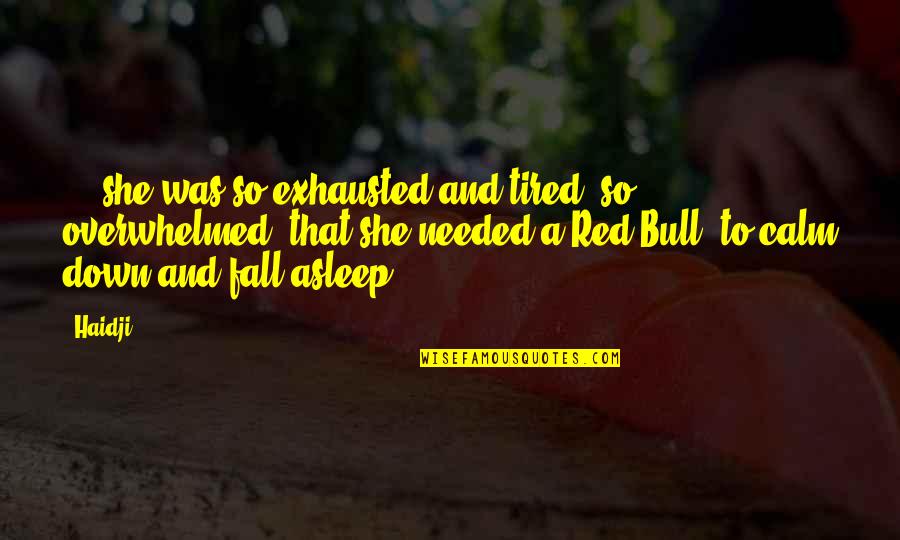 ... she was so exhausted and tired, so overwhelmed, that she needed a Red Bull, to calm down and fall asleep. —
Haidji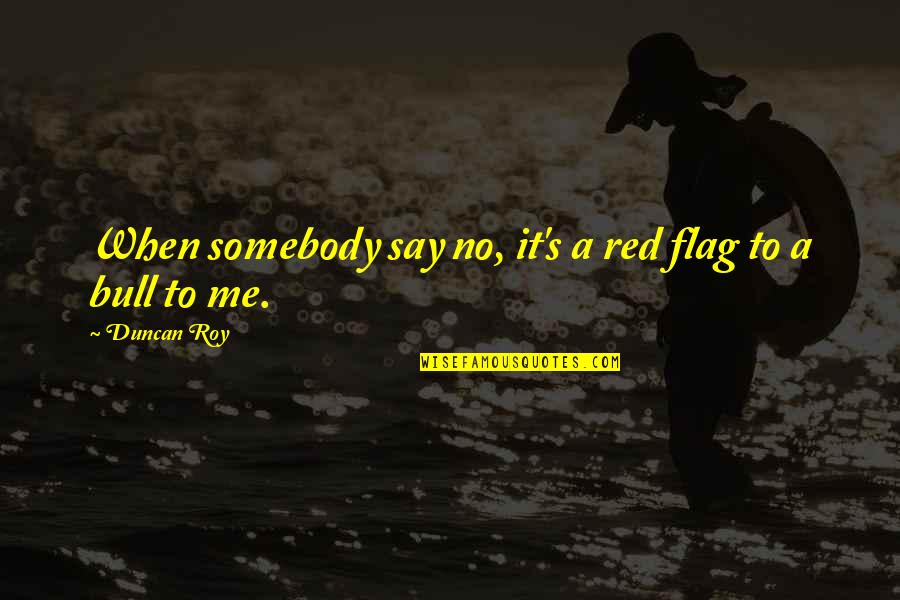 When somebody say no, it's a red flag to a bull to me. —
Duncan Roy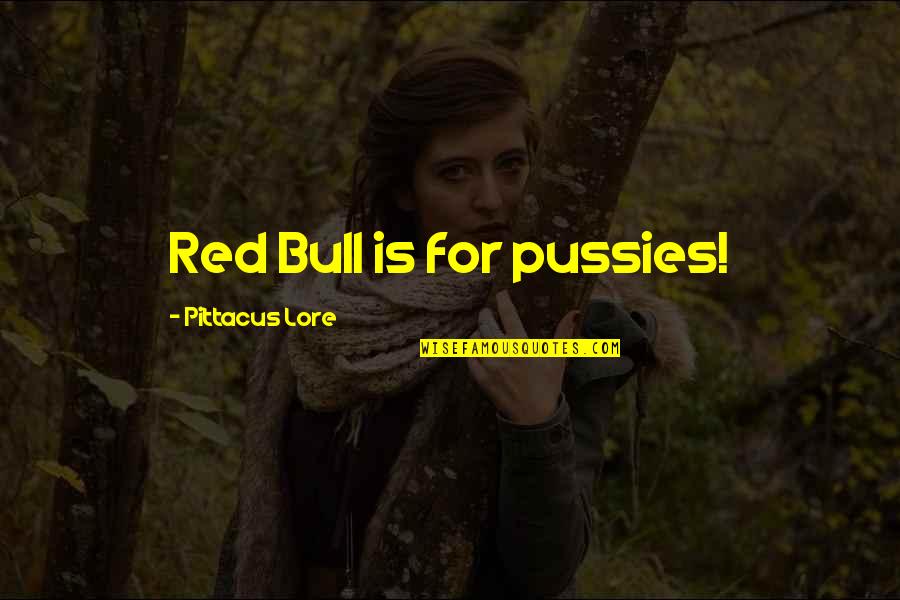 Red Bull is for pussies! —
Pittacus Lore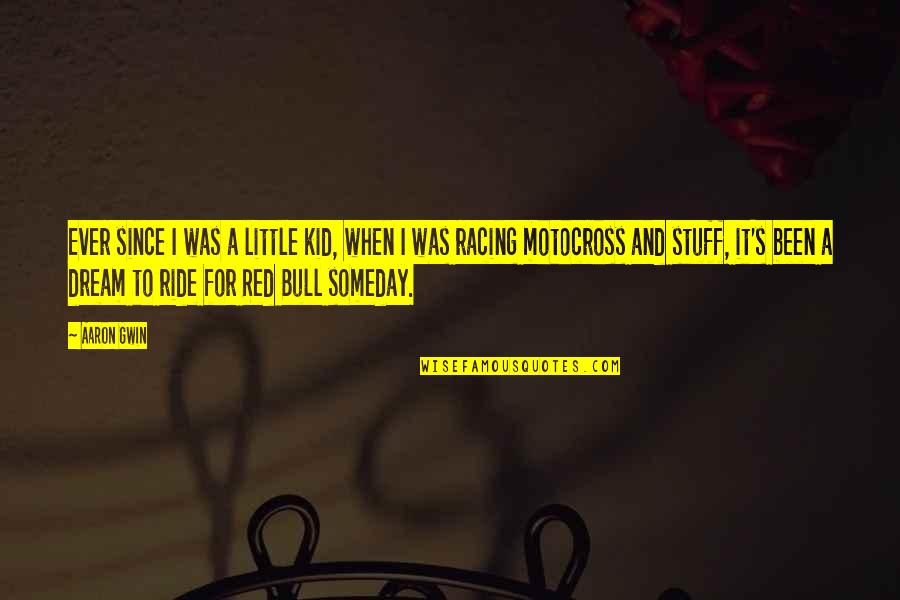 Ever since I was a little kid, when I was racing motocross and stuff, it's been a dream to ride for Red Bull someday. —
Aaron Gwin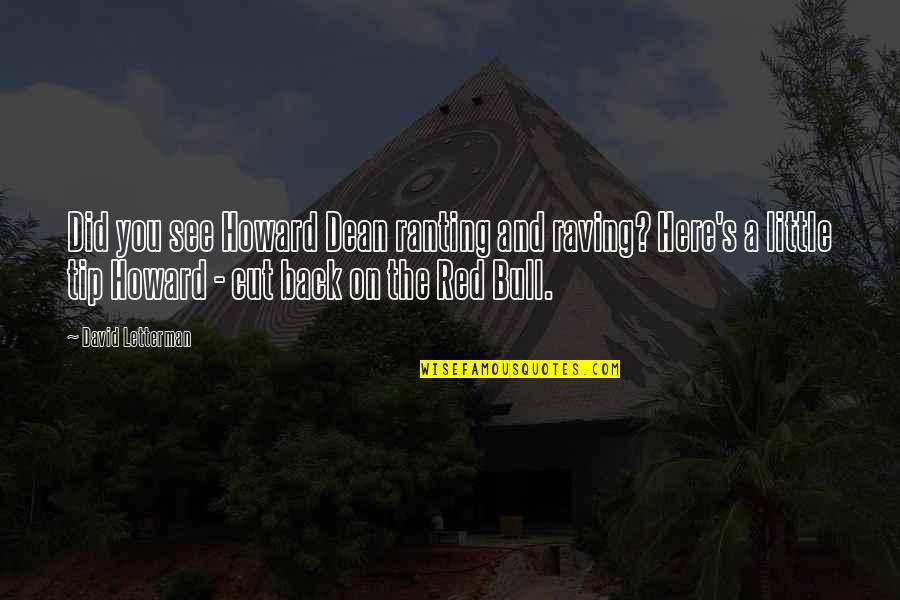 Did you see Howard Dean ranting and raving? Here's a little tip Howard - cut back on the Red Bull. —
David Letterman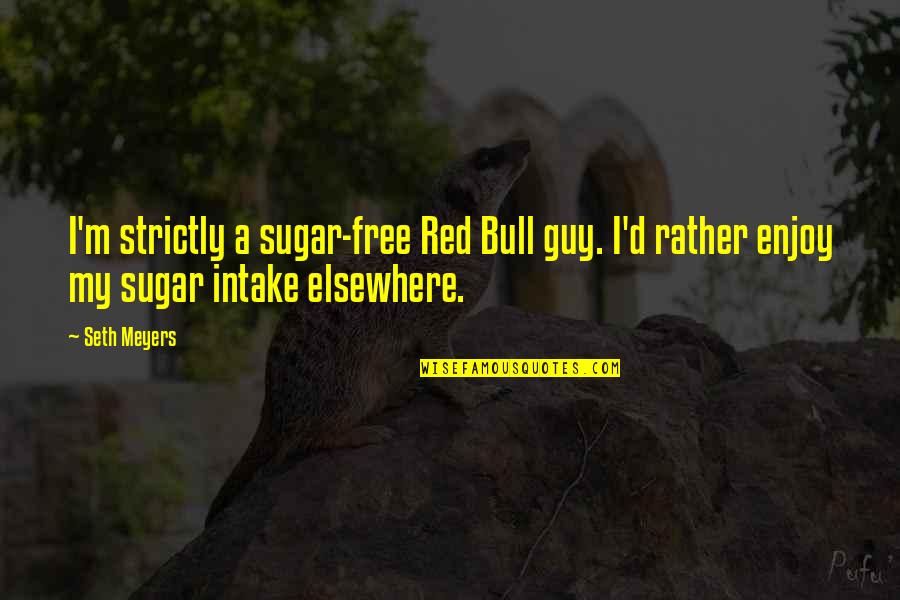 I'm strictly a sugar-free Red Bull guy. I'd rather enjoy my sugar intake elsewhere. —
Seth Meyers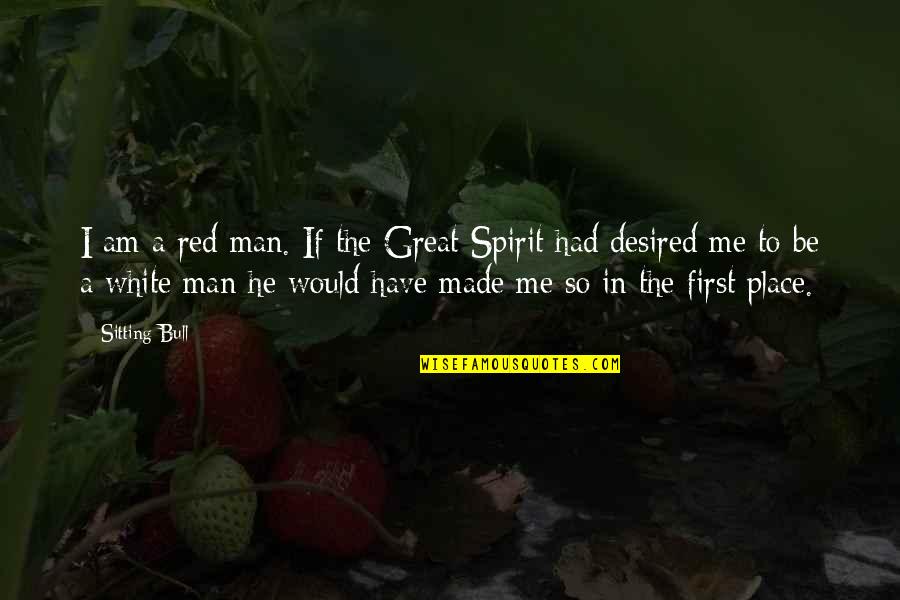 I am a red man. If the Great Spirit had desired me to be a white man he would have made me so in the first place. —
Sitting Bull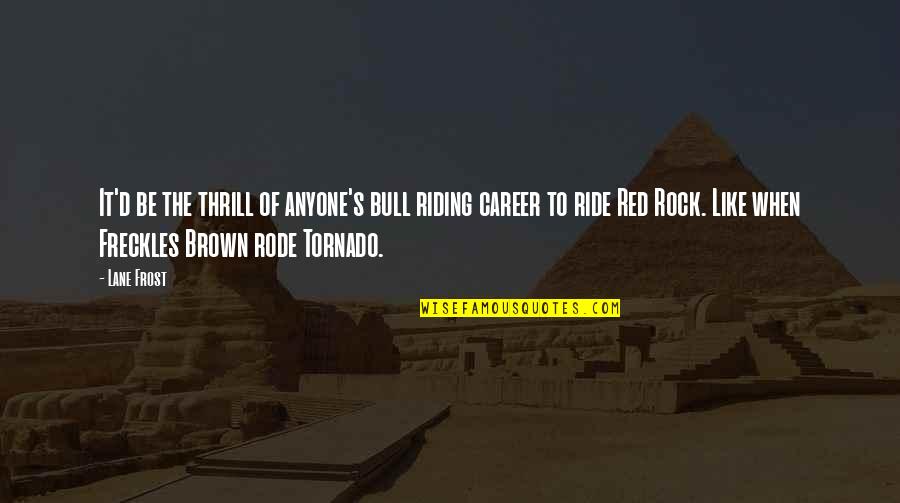 It'd be the thrill of anyone's bull riding career to ride Red Rock.
Like when Freckles Brown rode Tornado. —
Lane Frost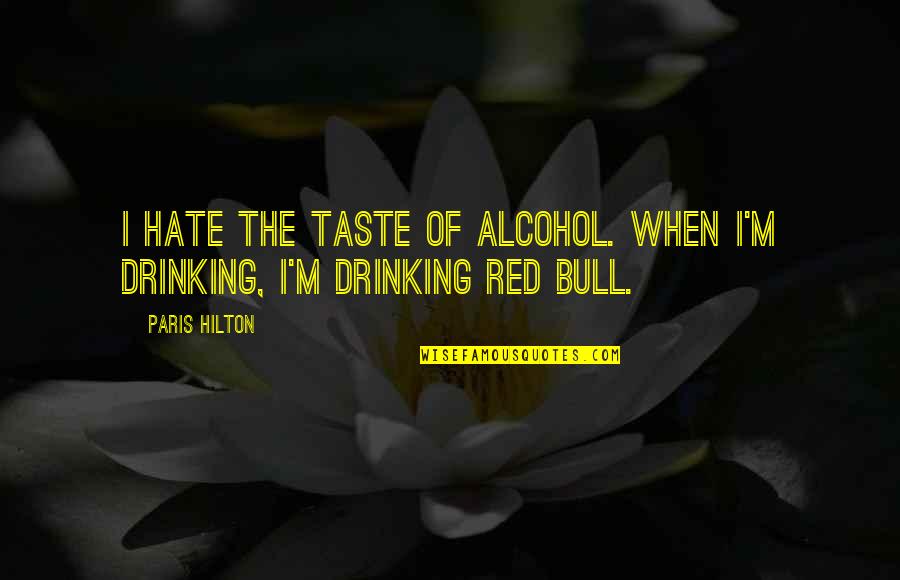 I hate the taste of alcohol. When I'm drinking, I'm drinking Red Bull. —
Paris Hilton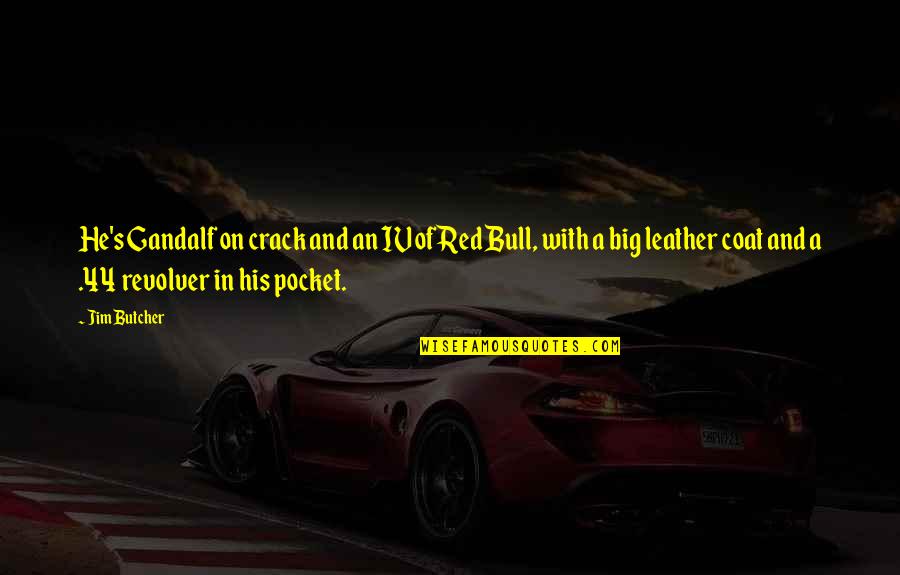 He's Gandalf on crack and an IV of Red Bull, with a big leather coat and a .44 revolver in his pocket. —
Jim Butcher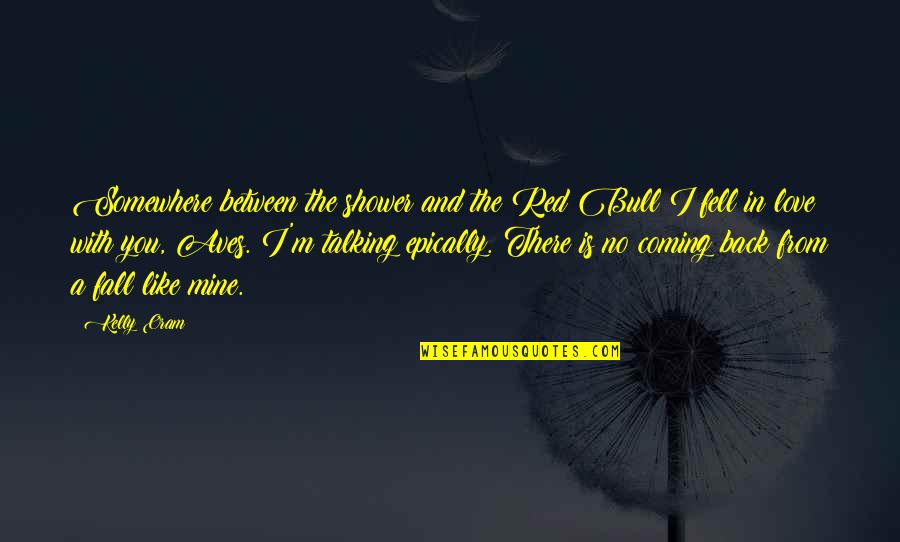 Somewhere between the shower and the Red Bull I fell in love with you, Aves. I'm talking epically. There is no coming back from a fall like mine. —
Kelly Oram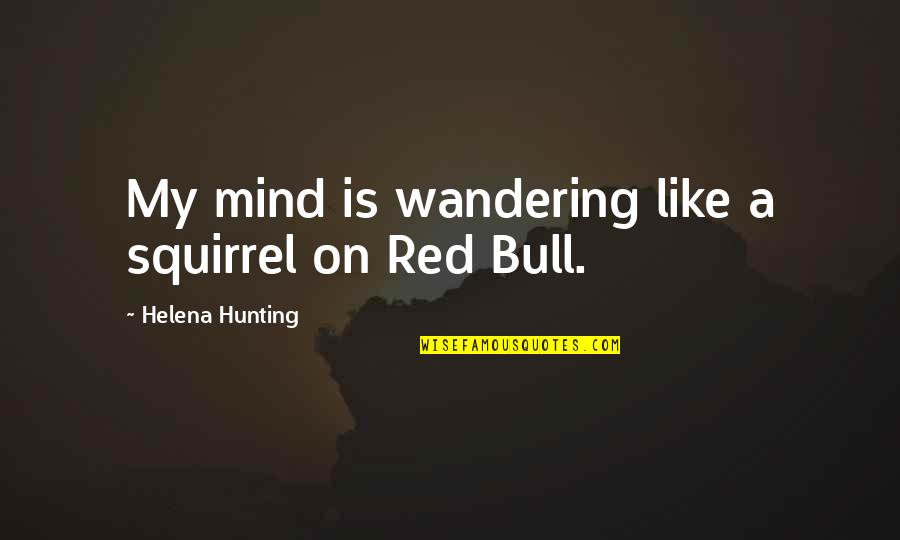 My mind is wandering like a squirrel on Red Bull. —
Helena Hunting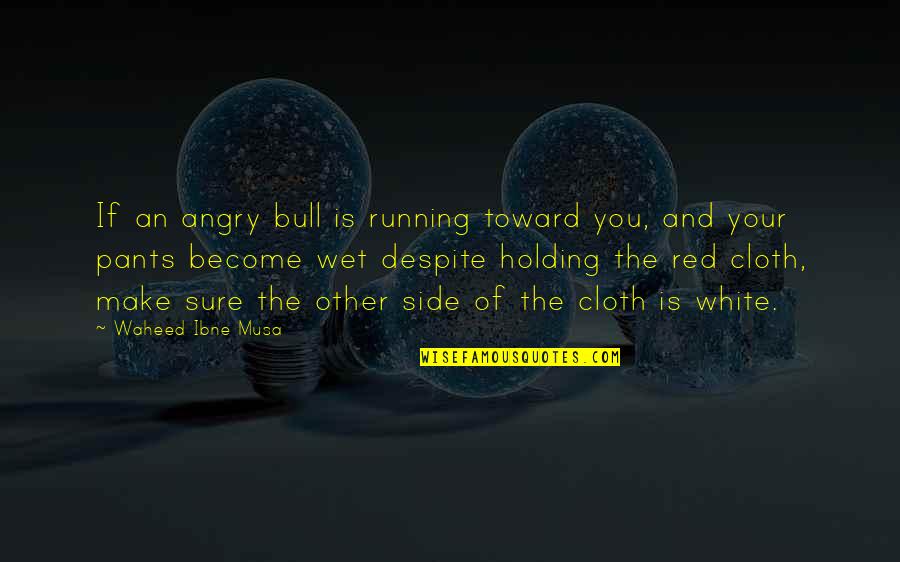 If an angry bull is running toward you, and your pants become wet despite holding the red cloth, make sure the other side of the cloth is white. —
Waheed Ibne Musa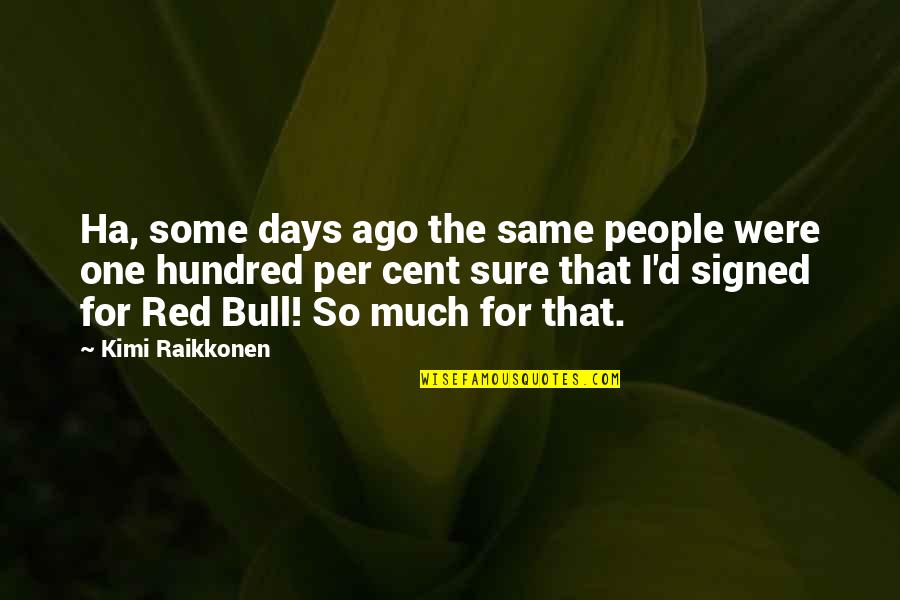 Ha, some days ago the same people were one hundred per cent sure that I'd signed for Red Bull! So much for that. —
Kimi Raikkonen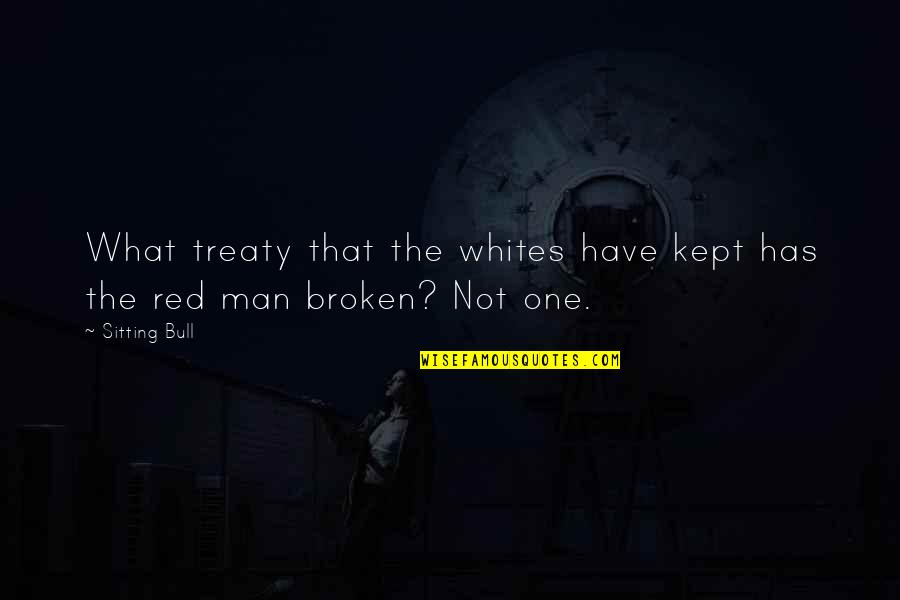 What treaty that the whites have kept has the red man broken? Not one. —
Sitting Bull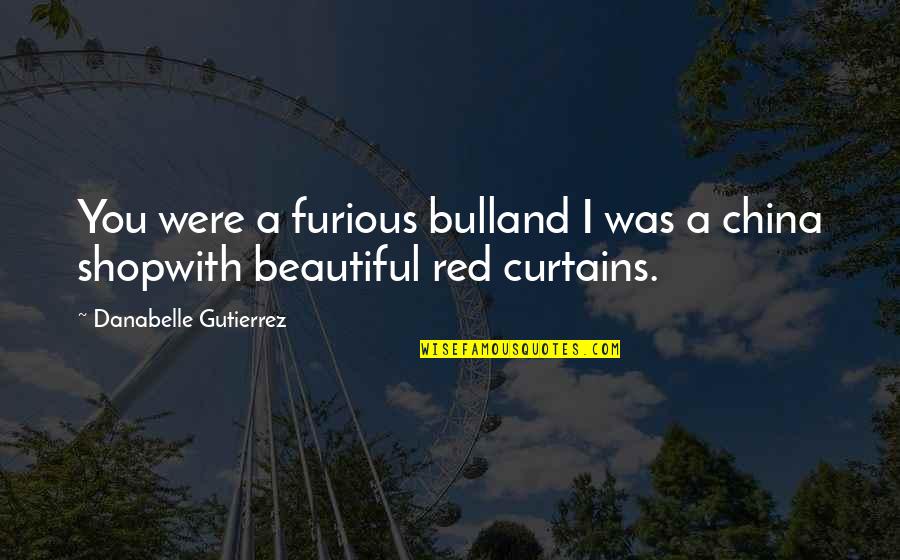 You were a furious bull
and I was a china shop
with beautiful red curtains. —
Danabelle Gutierrez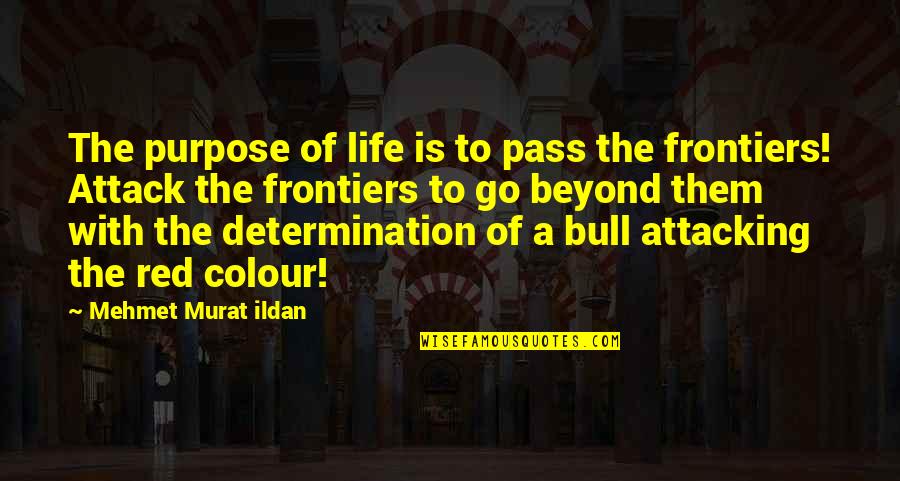 The purpose of life is to pass the frontiers! Attack the frontiers to go beyond them with the determination of a bull attacking the red colour! —
Mehmet Murat Ildan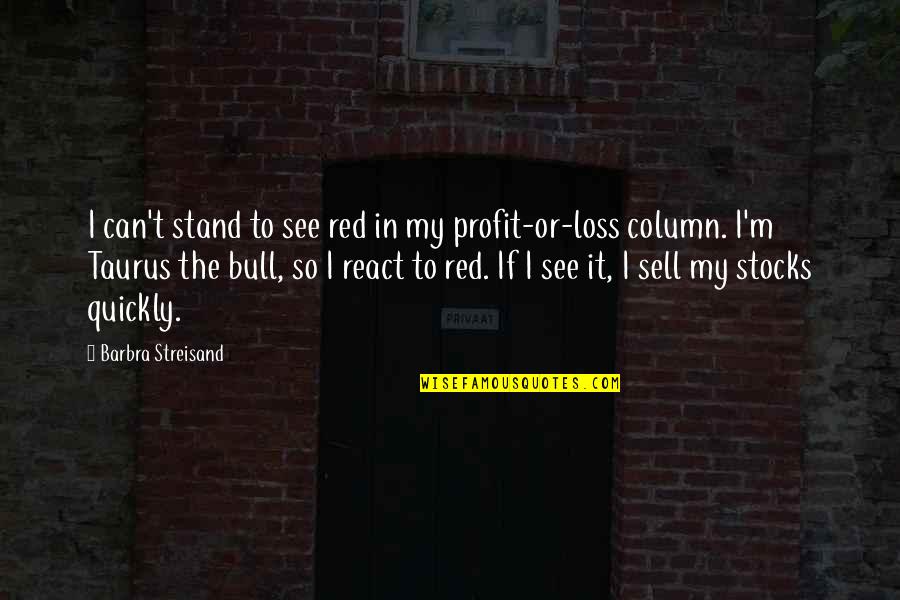 I can't stand to see red in my profit-or-loss column. I'm Taurus the bull, so I react to red. If I see it, I sell my stocks quickly. —
Barbra Streisand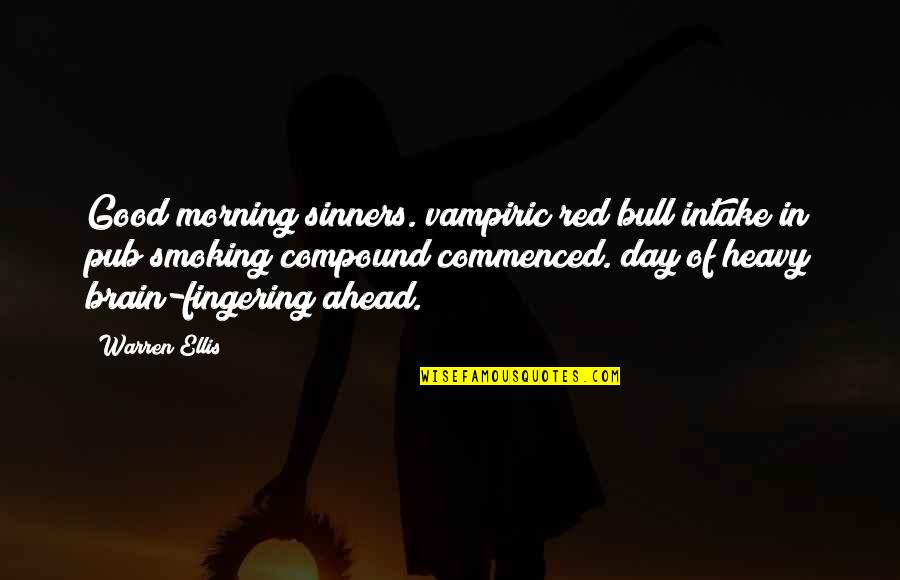 Good morning sinners. vampiric
red bull
intake in pub smoking compound commenced. day of heavy brain-fingering ahead. —
Warren Ellis