Feeling Like Yourself Quotes
Collection of top 17 famous quotes about Feeling Like Yourself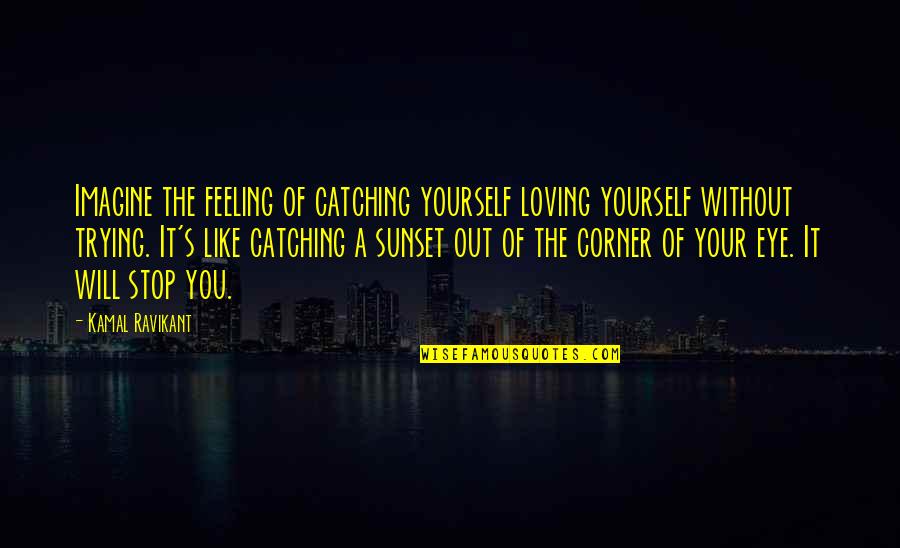 Imagine the feeling of catching yourself loving yourself without trying. It's like catching a sunset out of the corner of your eye. It will stop you.
—
Kamal Ravikant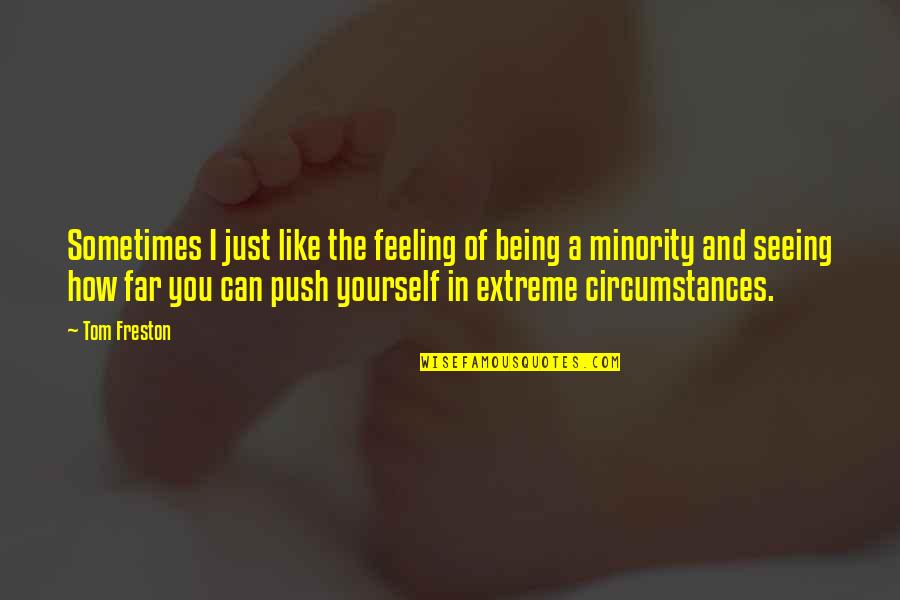 Sometimes I just like the feeling of being a minority and seeing how far you can push yourself in extreme circumstances.
—
Tom Freston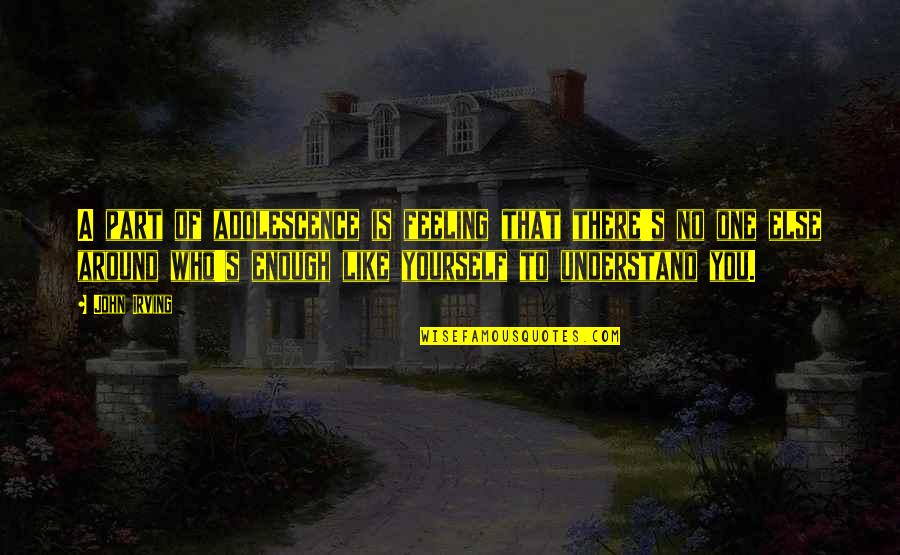 A part of adolescence is feeling that there's no one else around who's enough like yourself to understand you.
—
John Irving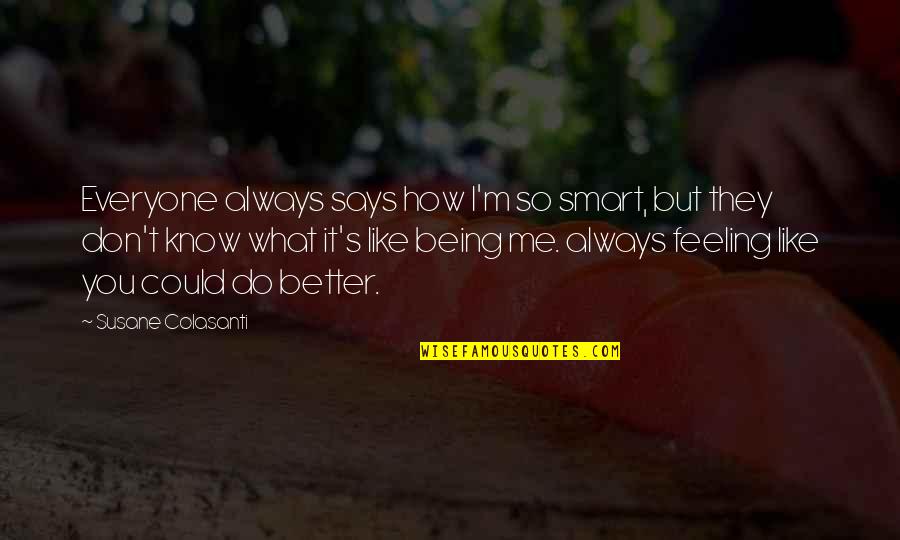 Everyone always says how I'm so smart, but they don't know what it's like being me. always feeling like you could do better. —
Susane Colasanti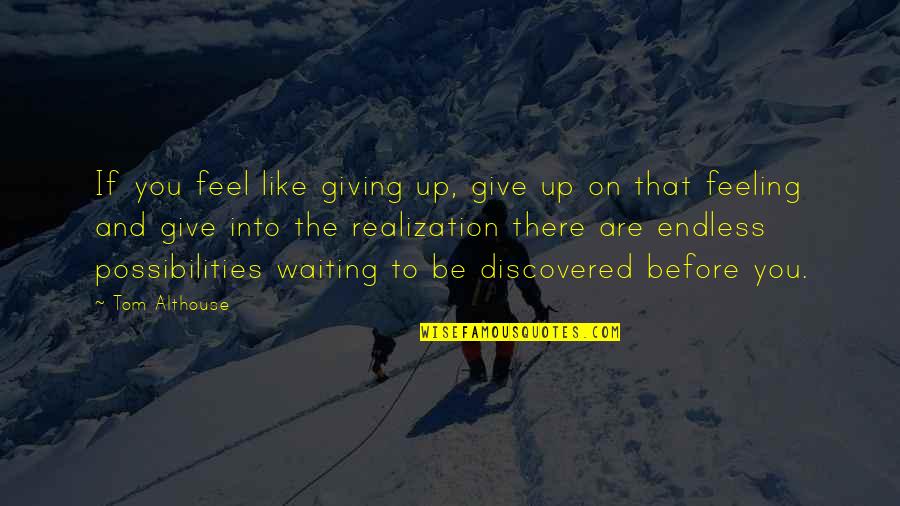 If you feel like giving up, give up on that feeling and give into the realization there are endless possibilities waiting to be discovered before you. —
Tom Althouse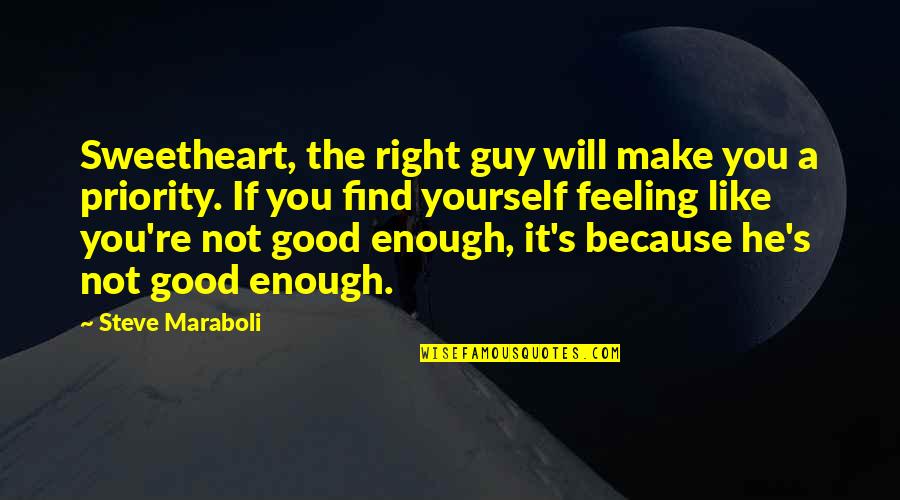 Sweetheart, the right guy will make you a priority. If you find yourself feeling like you're not good enough, it's because he's not good enough. —
Steve Maraboli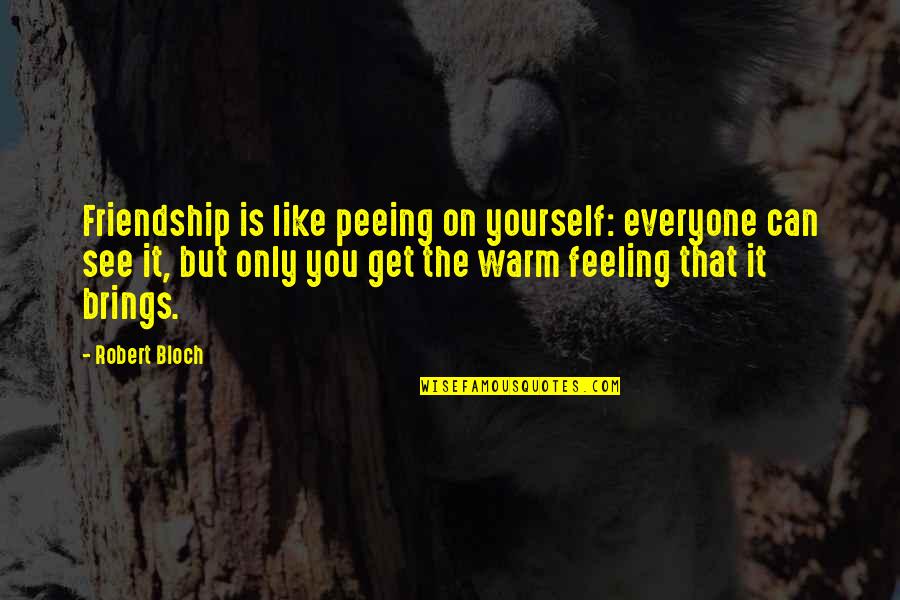 Friendship is like peeing on yourself: everyone can see it, but only you get the warm feeling that it brings. —
Robert Bloch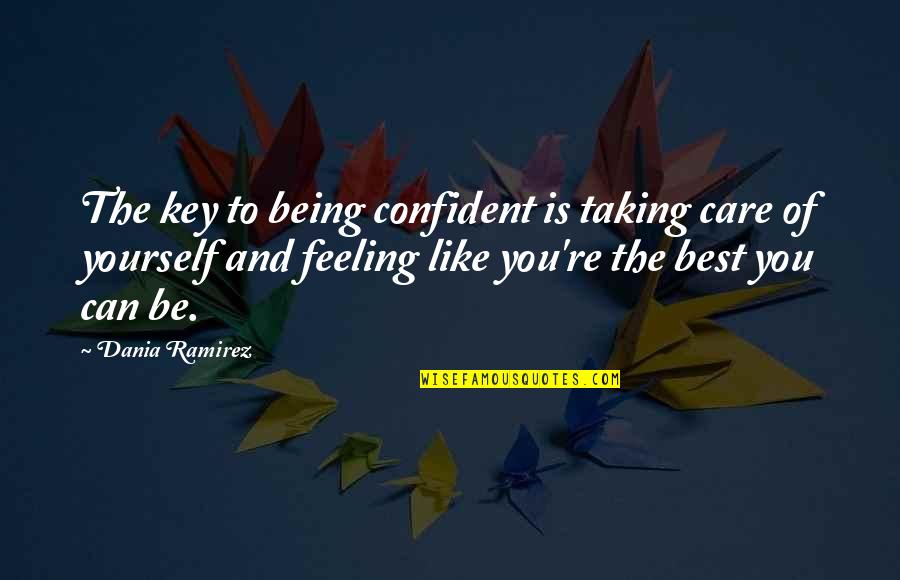 The key to being confident is taking care of yourself and feeling like you're the best you can be. —
Dania Ramirez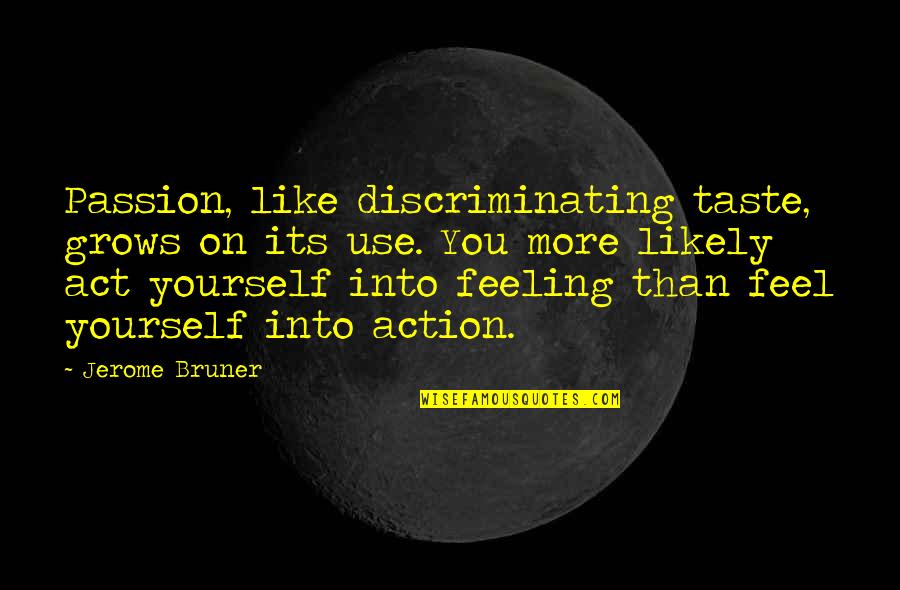 Passion, like discriminating taste, grows on its use. You more likely act yourself into feeling than feel yourself into action. —
Jerome Bruner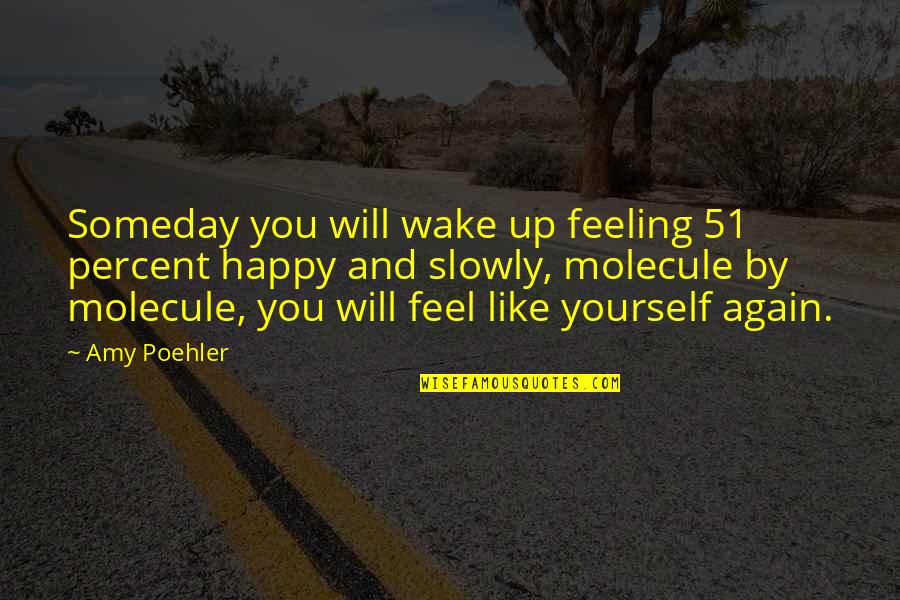 Someday you will wake up feeling 51 percent happy and slowly, molecule by molecule, you will feel like yourself again. —
Amy Poehler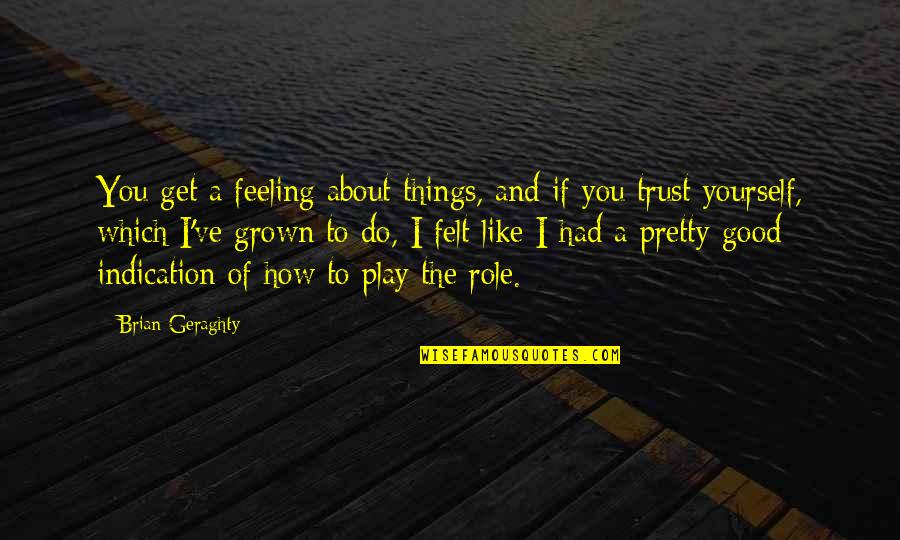 You get a feeling about things, and if you trust yourself, which I've grown to do, I felt like I had a pretty good indication of how to play the role. —
Brian Geraghty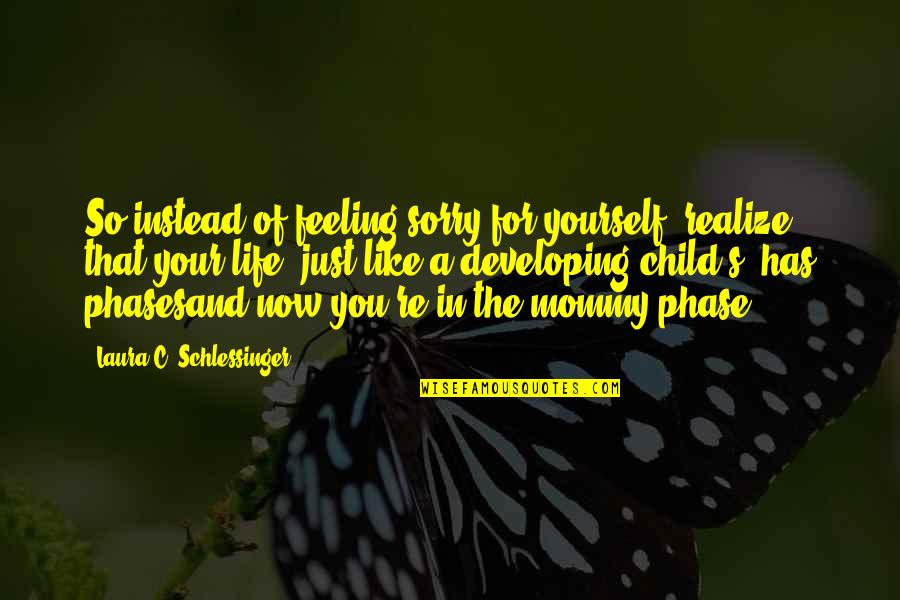 So instead of feeling sorry for yourself, realize that your life, just like a developing child's, has phases
and now you're in the mommy phase. —
Laura C. Schlessinger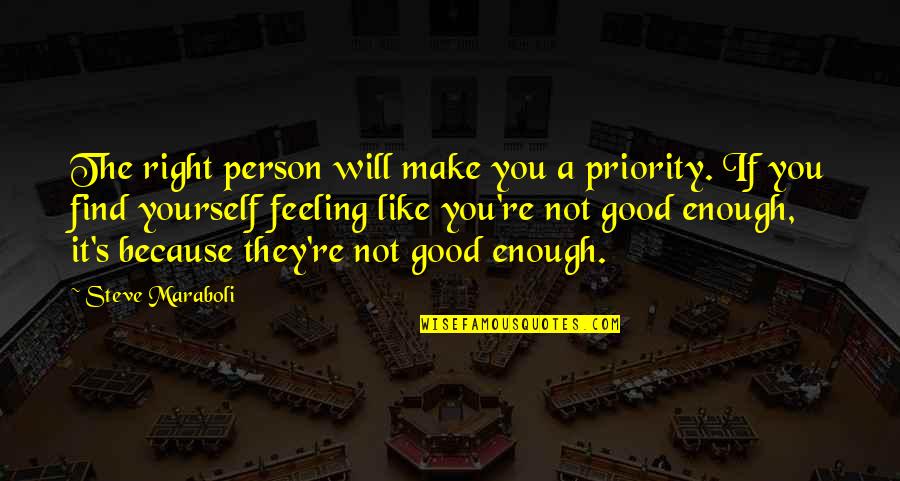 The right person will make you a priority. If you find yourself feeling like you're not good enough, it's because they're not good enough. —
Steve Maraboli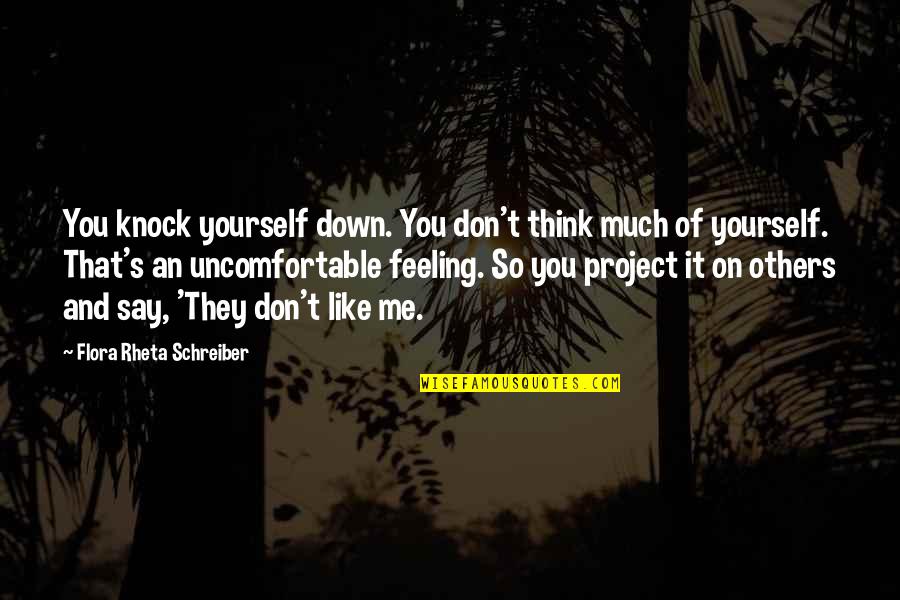 You knock yourself down. You don't think much of yourself. That's an uncomfortable feeling. So you project it on others and say, 'They don't like me. —
Flora Rheta Schreiber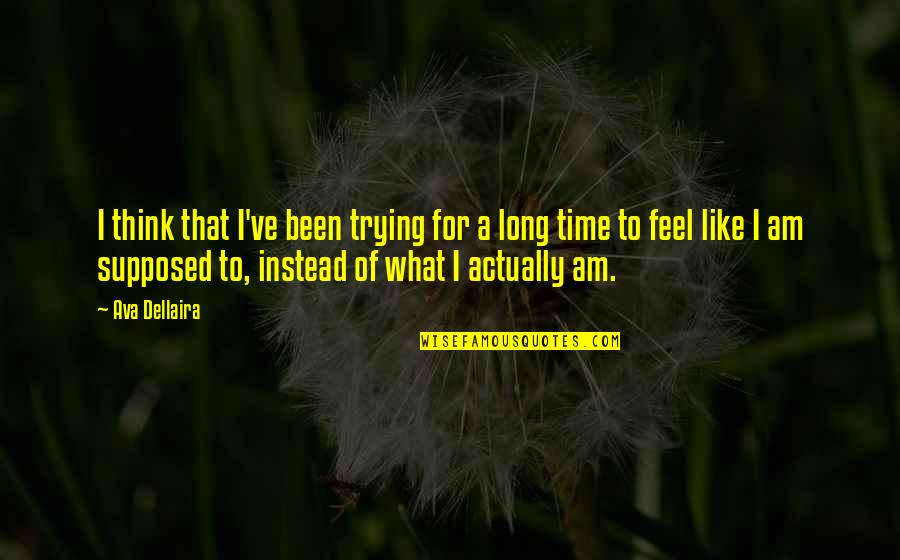 I think that I've been trying for a long time to feel like I am supposed to, instead of what I actually am. —
Ava Dellaira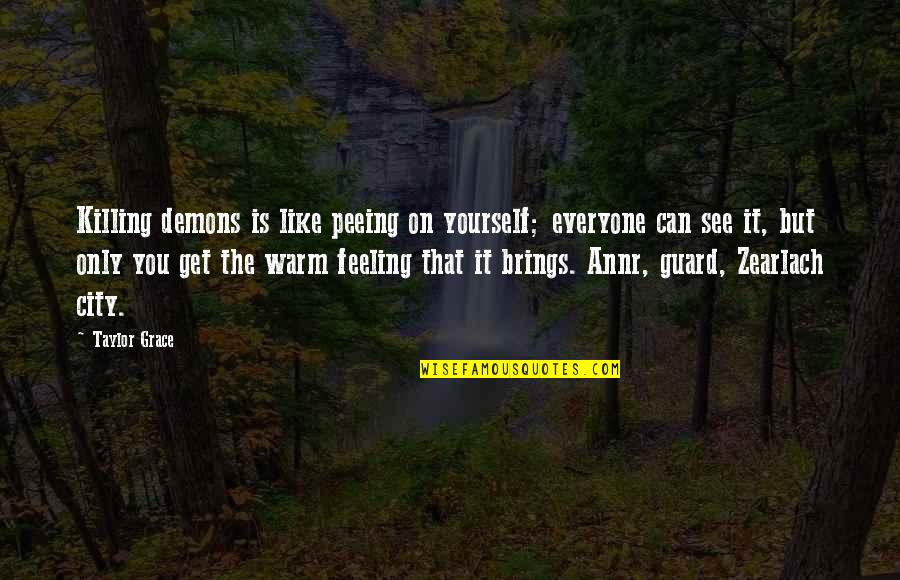 Killing demons is like peeing on yourself; everyone can see it, but only you get the warm feeling that it brings. Annr, guard, Zearlach city. —
Taylor Grace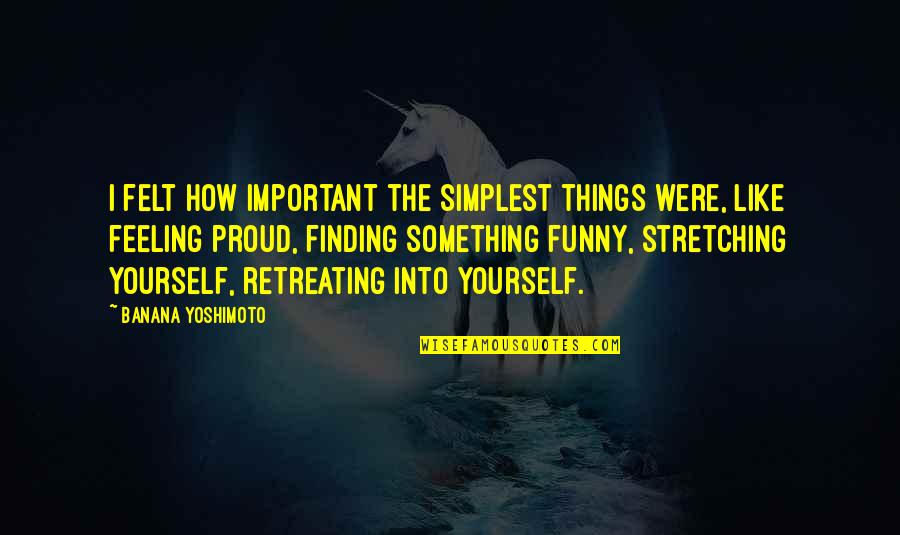 I felt how important the simplest things were, like feeling proud, finding something funny, stretching yourself, retreating into yourself. —
Banana Yoshimoto