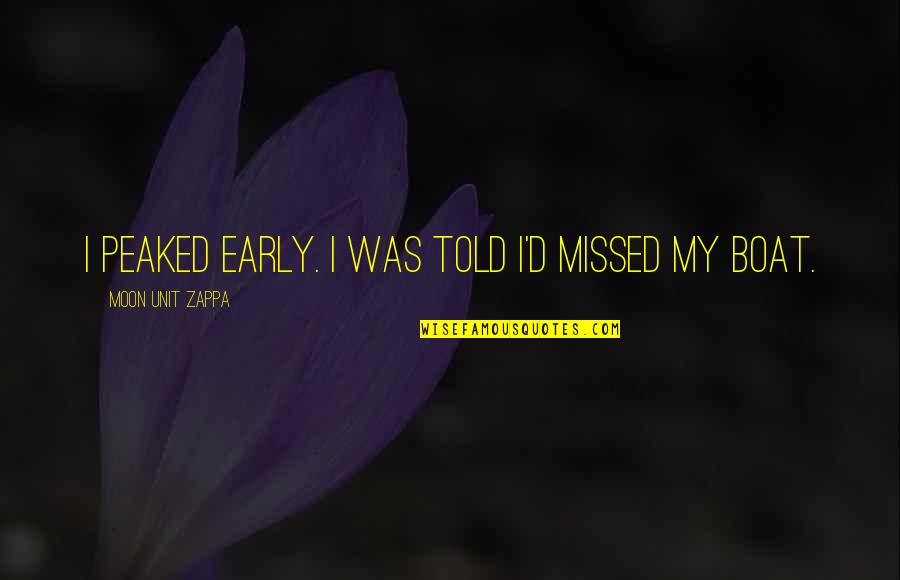 I peaked early. I was told I'd missed my boat.
—
Moon Unit Zappa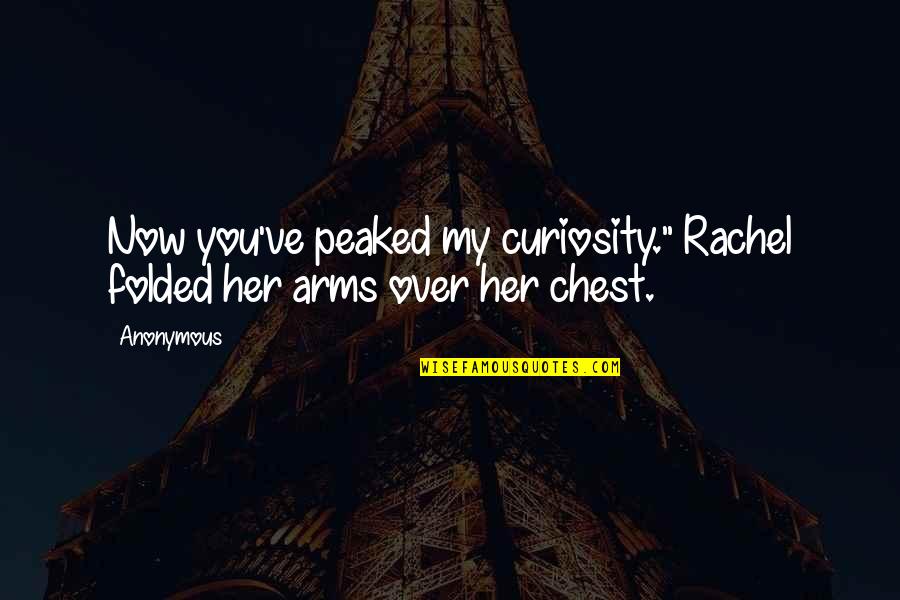 Now you've
peaked
my curiosity." Rachel folded her arms over her chest. —
Anonymous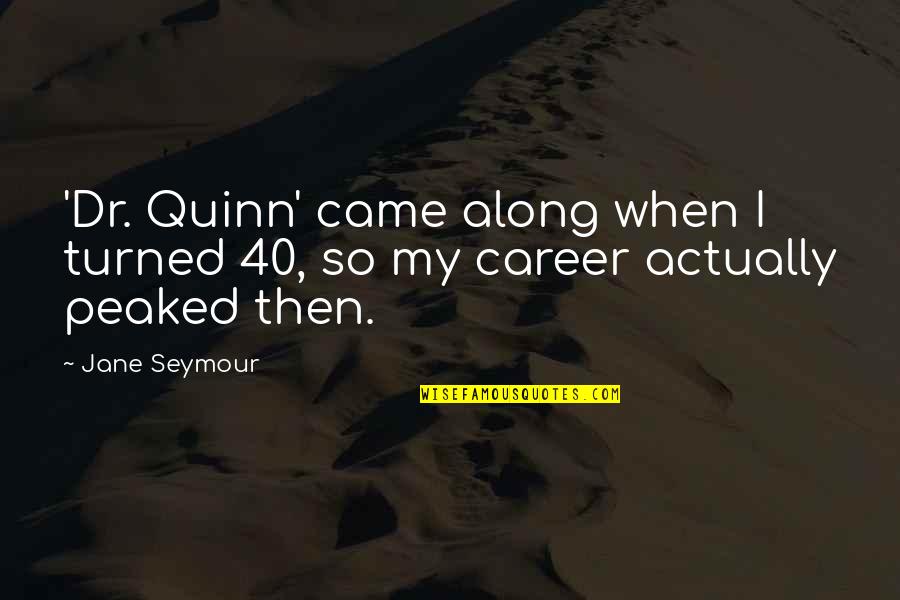 'Dr. Quinn' came along when I turned 40, so my career actually
peaked
then. —
Jane Seymour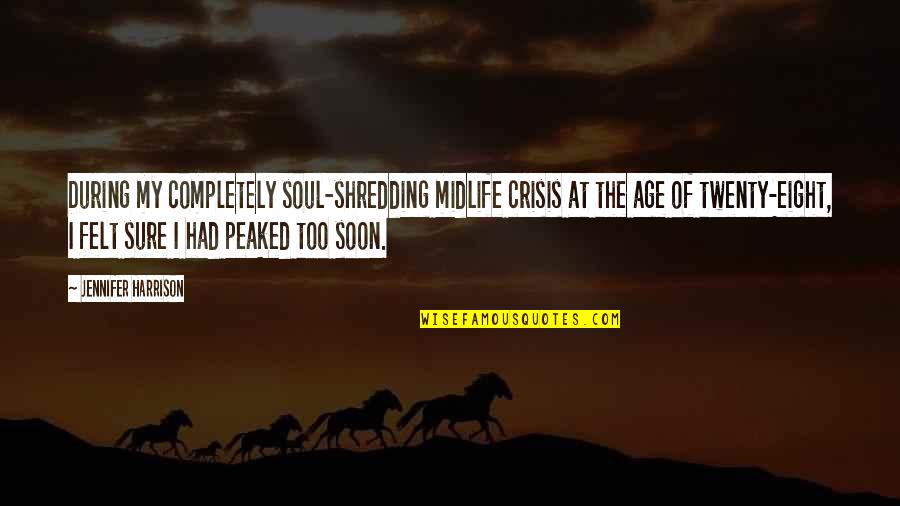 During my completely soul-shredding midlife crisis at the age of twenty-eight, I felt sure I had
peaked
too soon. —
Jennifer Harrison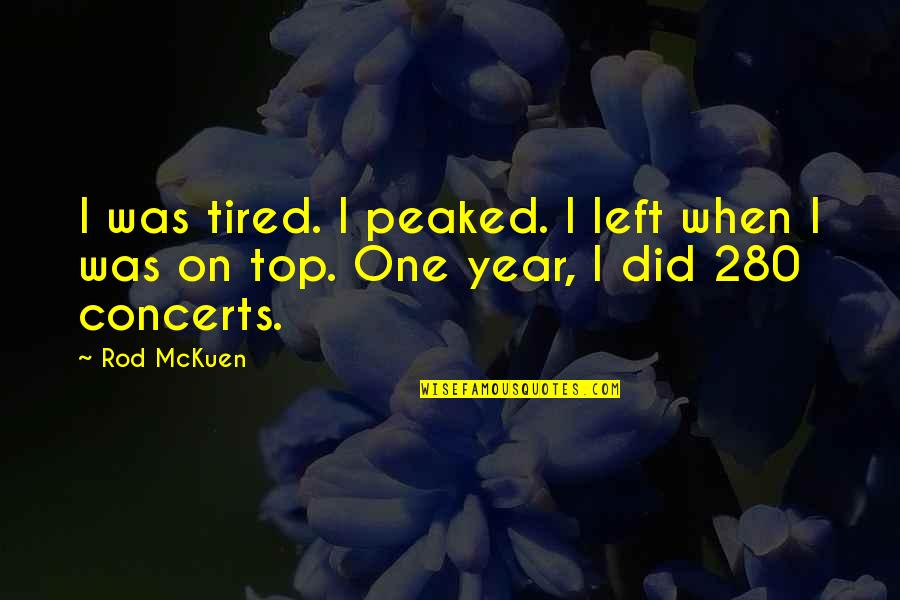 I was tired. I
peaked
. I left when I was on top. One year, I did 280 concerts. —
Rod McKuen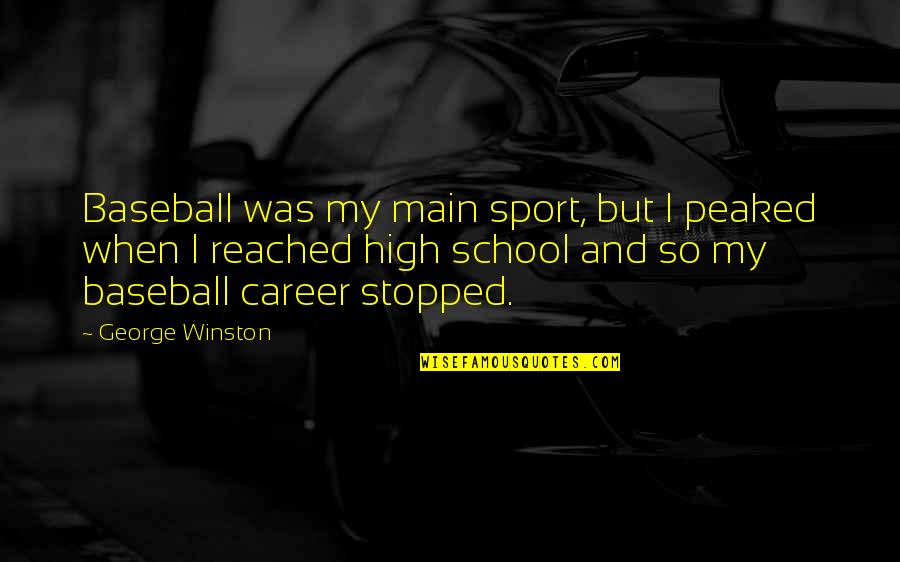 Baseball was my main sport, but I
peaked
when I reached high school and so my baseball career stopped. —
George Winston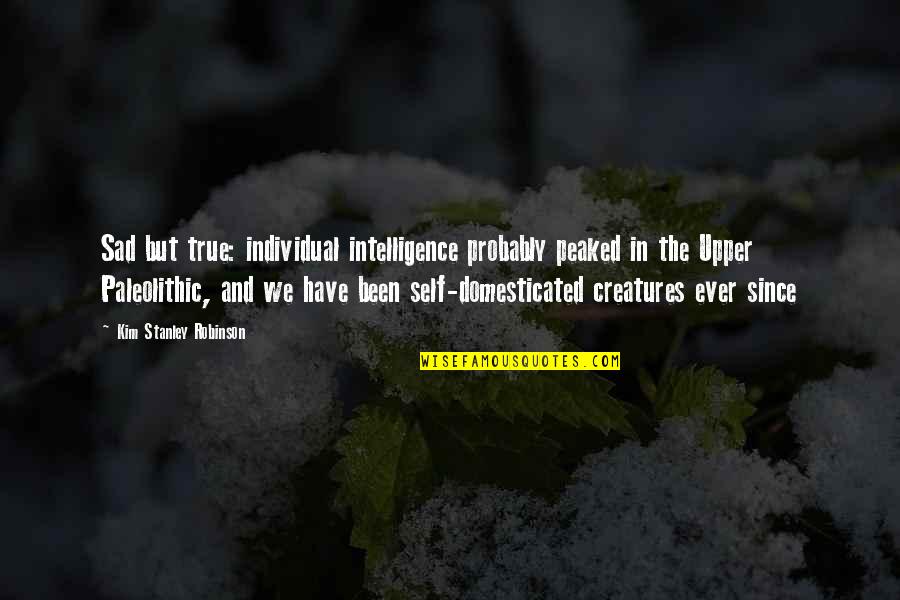 Sad but true: individual intelligence probably
peaked
in the Upper Paleolithic, and we have been self-domesticated creatures ever since —
Kim Stanley Robinson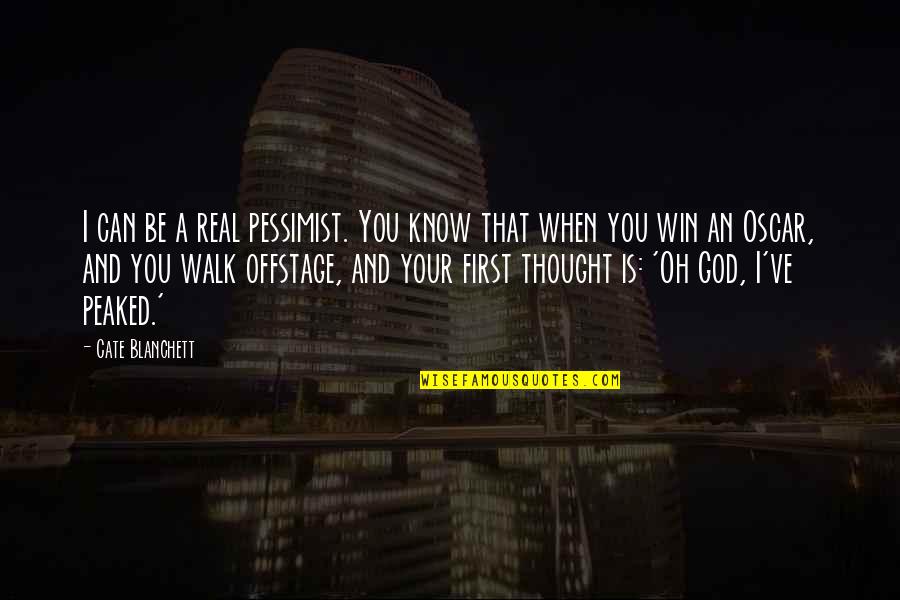 I can be a real pessimist. You know that when you win an Oscar, and you walk offstage, and your first thought is: 'Oh God, I've
peaked
.' —
Cate Blanchett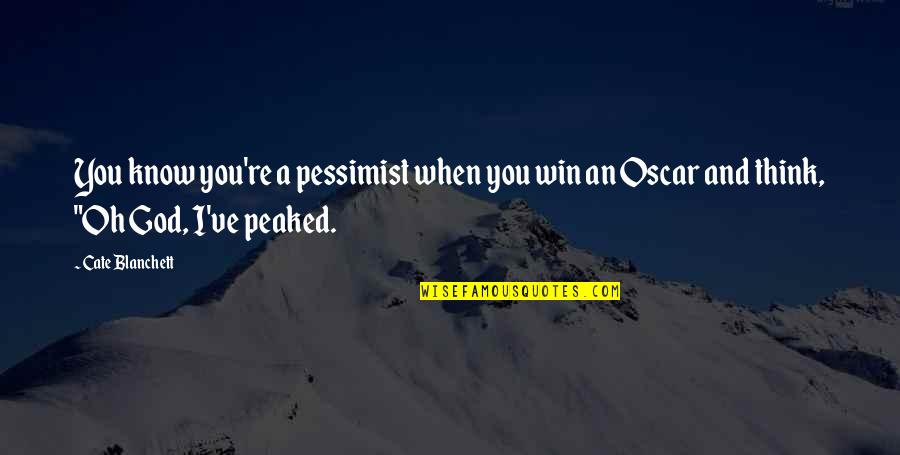 You know you're a pessimist when you win an Oscar and think, "Oh God, I've
peaked
. —
Cate Blanchett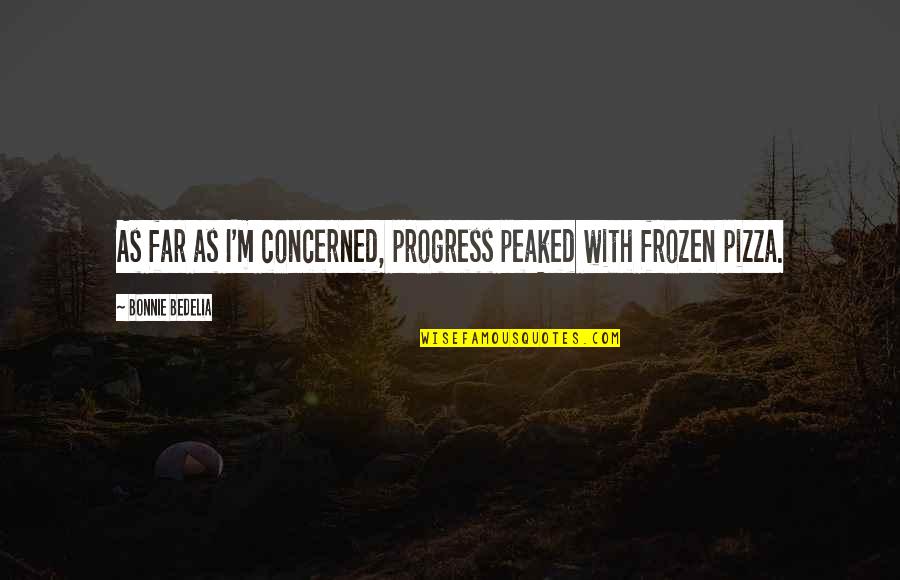 As far as I'm concerned, progress
peaked
with frozen pizza. —
Bonnie Bedelia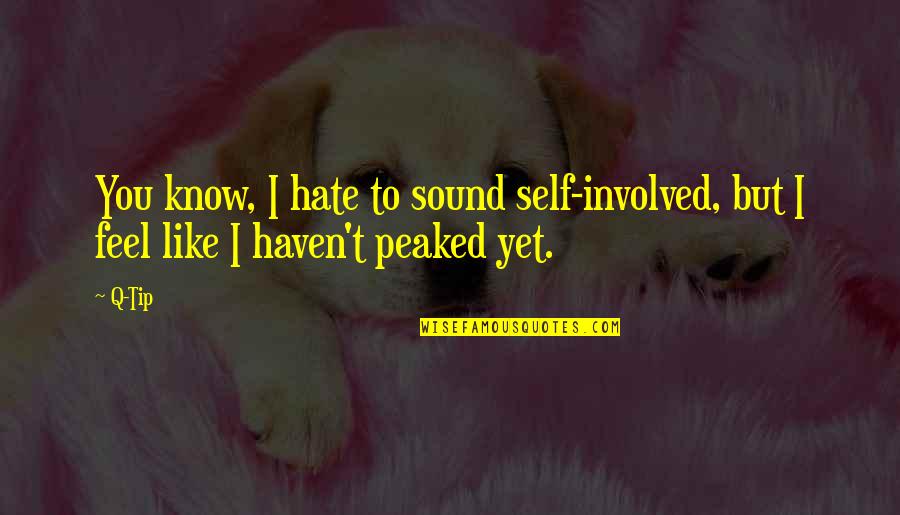 You know, I hate to sound self-involved, but I feel like I haven't
peaked
yet. —
Q-Tip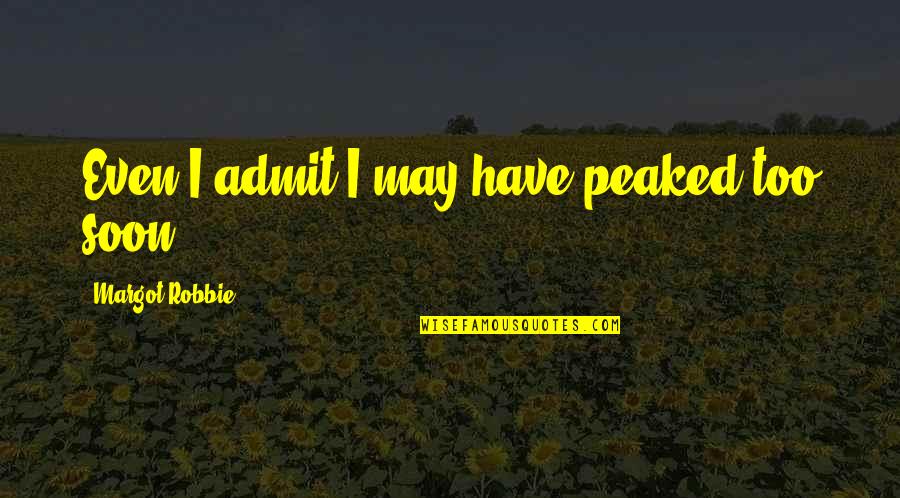 Even I admit I may have
peaked
too soon. —
Margot Robbie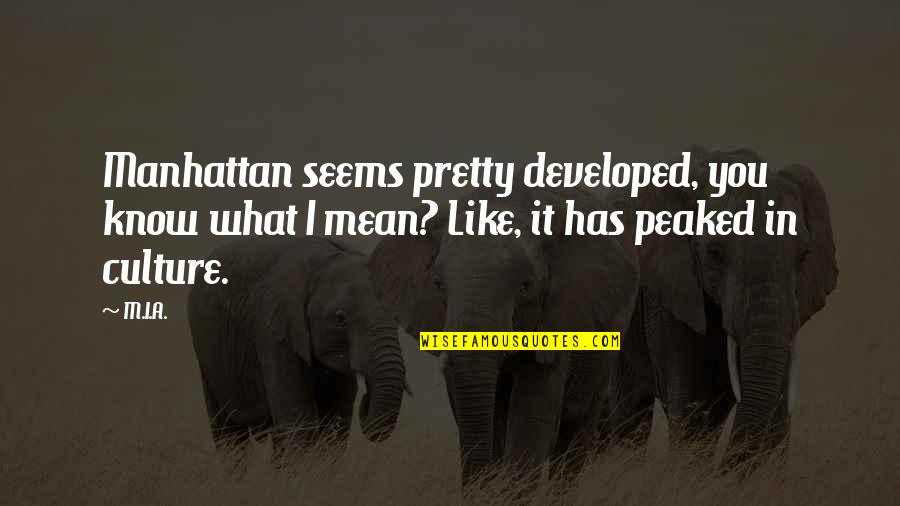 Manhattan seems pretty developed, you know what I mean? Like, it has
peaked
in culture. —
M.I.A.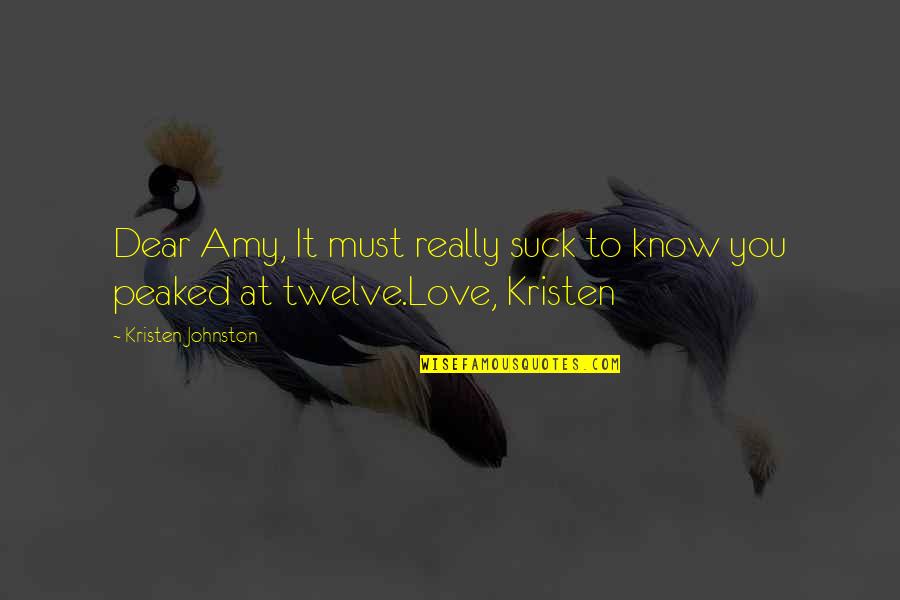 Dear Amy,
It must really suck to know you
peaked
at twelve.
Love, Kristen —
Kristen Johnston