Paid Off Love Quotes
Collection of top 30 famous quotes about Paid Off Love
Paid Off Love Quotes & Sayings
Happy to read and share the best inspirational Paid Off Love quotes, sayings and quotations on Wise Famous Quotes.
I get to play golf for a living. What more can you ask for - getting paid for doing what you love.
—
Tiger Woods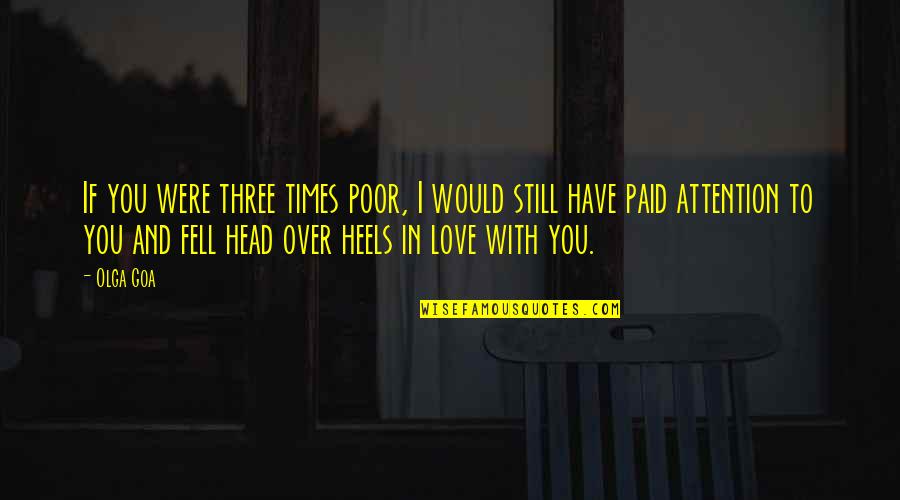 If you were three times poor, I would still have paid attention to you and fell head over heels in love with you.
—
Olga Goa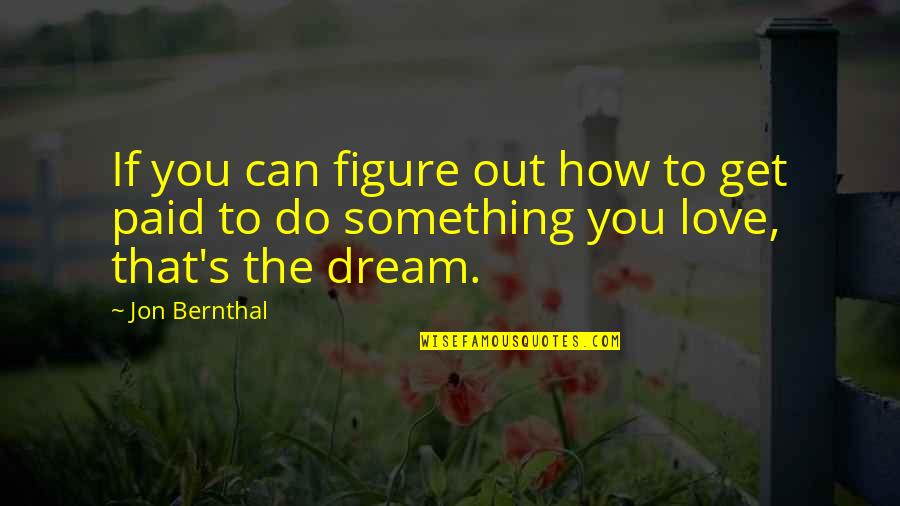 If you can figure out how to get paid to do something you love, that's the dream. —
Jon Bernthal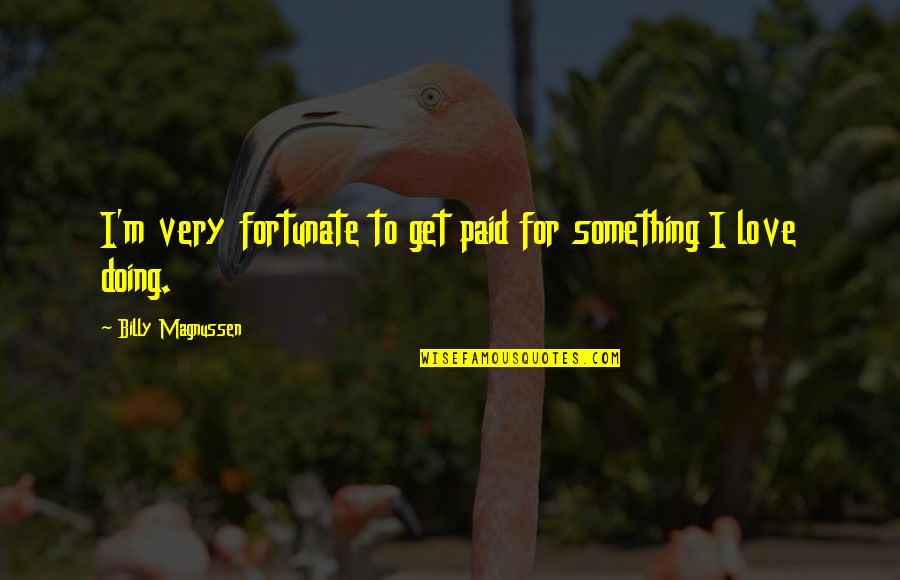 I'm very fortunate to get paid for something I love doing. —
Billy Magnussen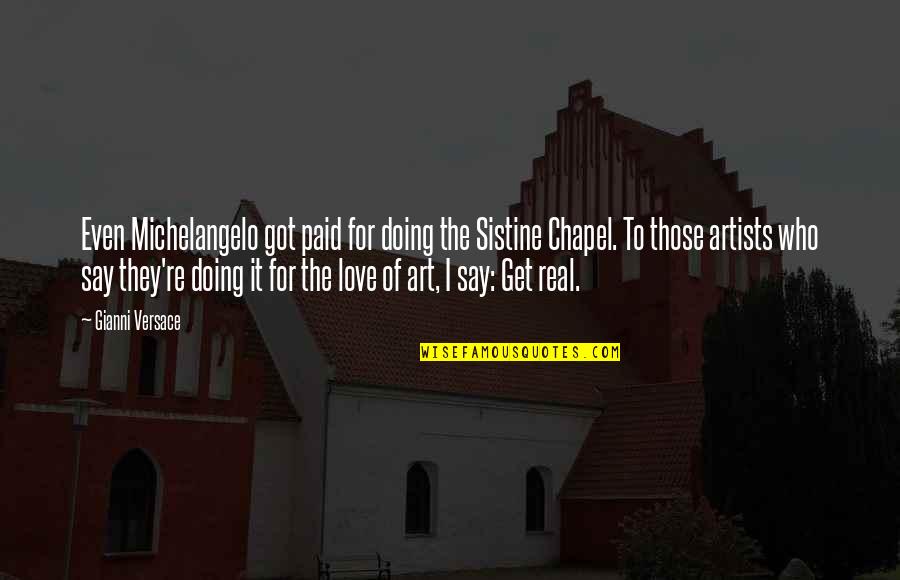 Even Michelangelo got paid for doing the Sistine Chapel. To those artists who say they're doing it for the love of art, I say: Get real. —
Gianni Versace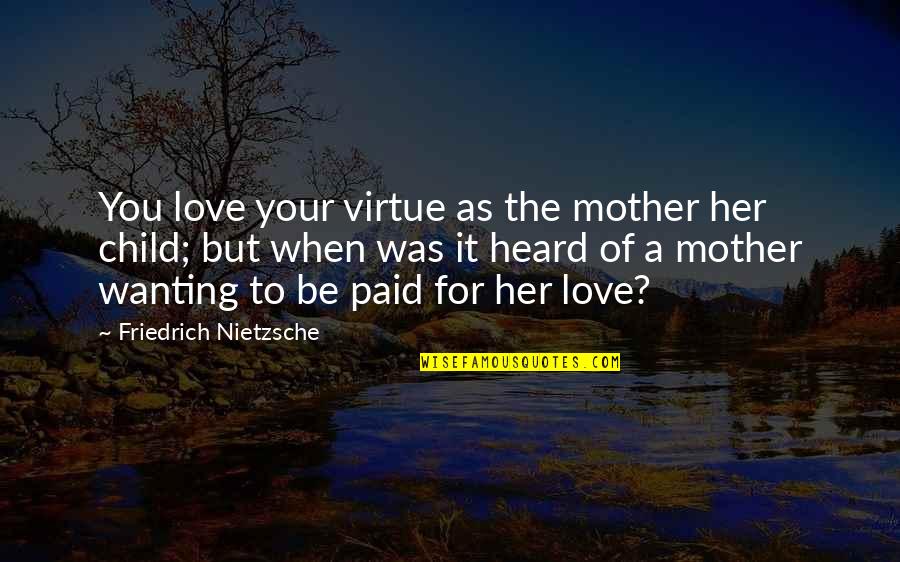 You love your virtue as the mother her child; but when was it heard of a mother wanting to be paid for her love? —
Friedrich Nietzsche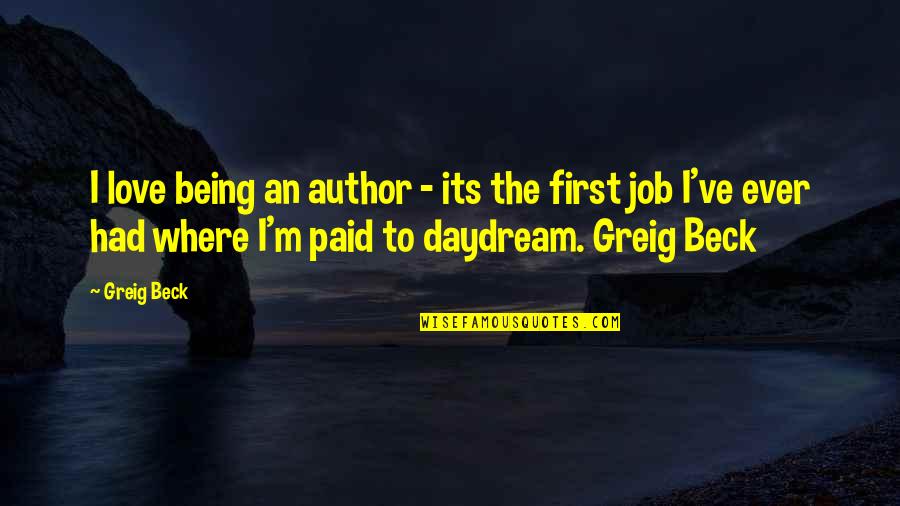 I love being an author - its the first job I've ever had where I'm paid to daydream. Greig Beck —
Greig Beck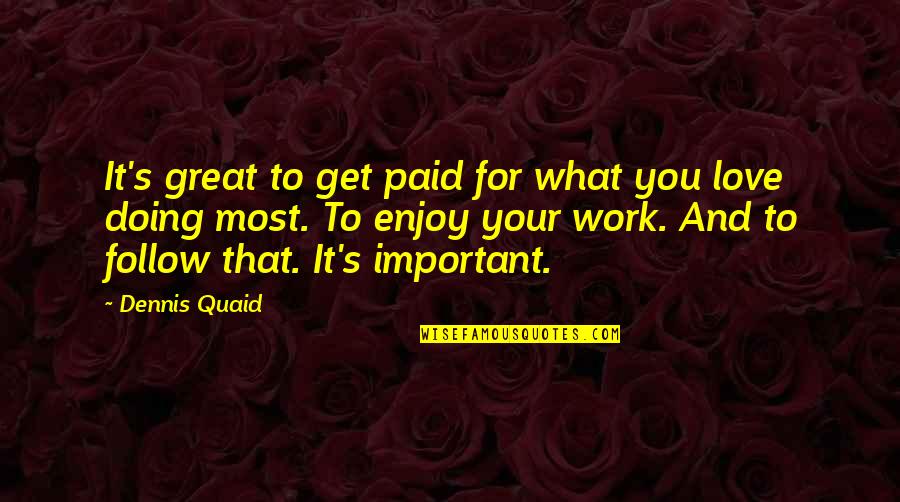 It's great to get paid for what you love doing most. To enjoy your work. And to follow that. It's important. —
Dennis Quaid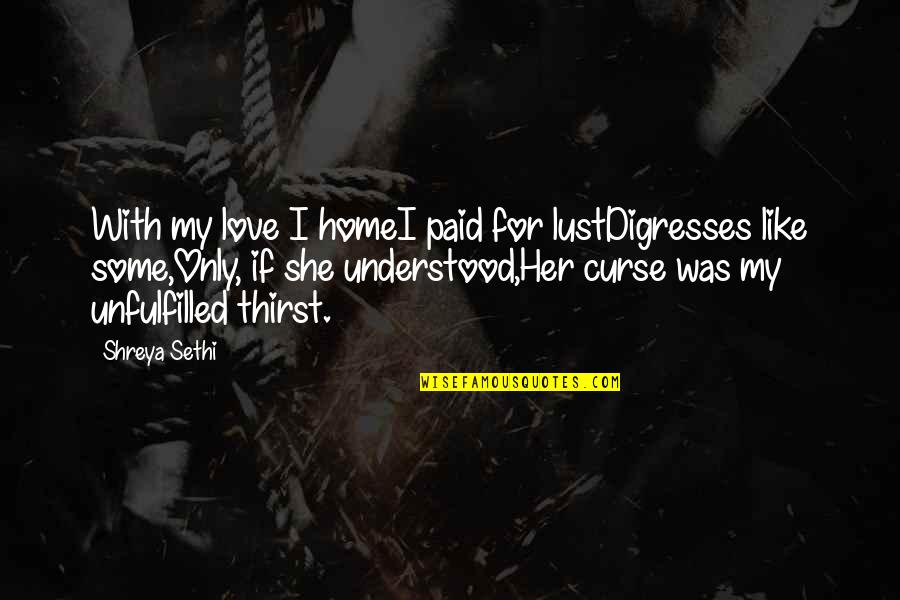 With my love I home
I paid for lust
Digresses like some,
Only, if she understood,
Her curse was my unfulfilled thirst. —
Shreya Sethi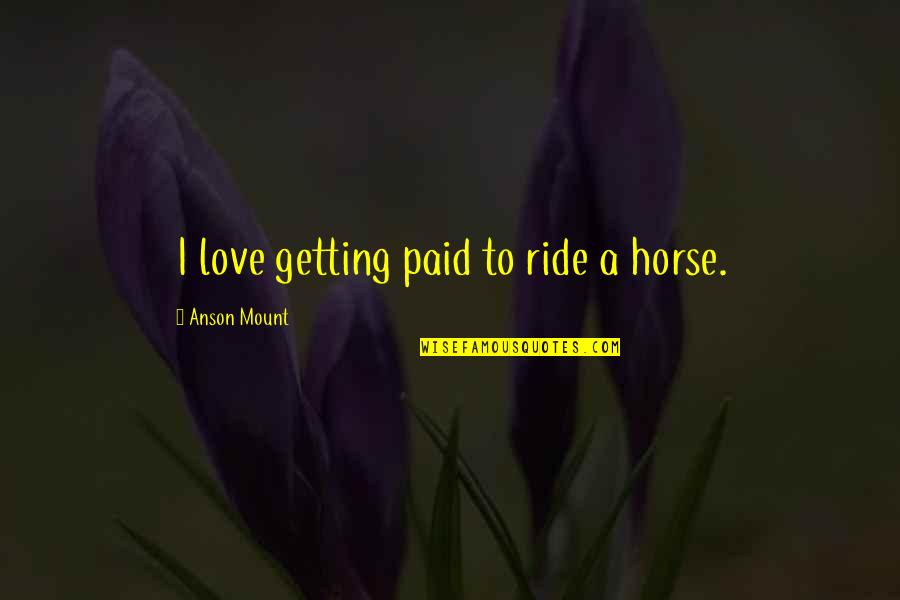 I love getting paid to ride a horse. —
Anson Mount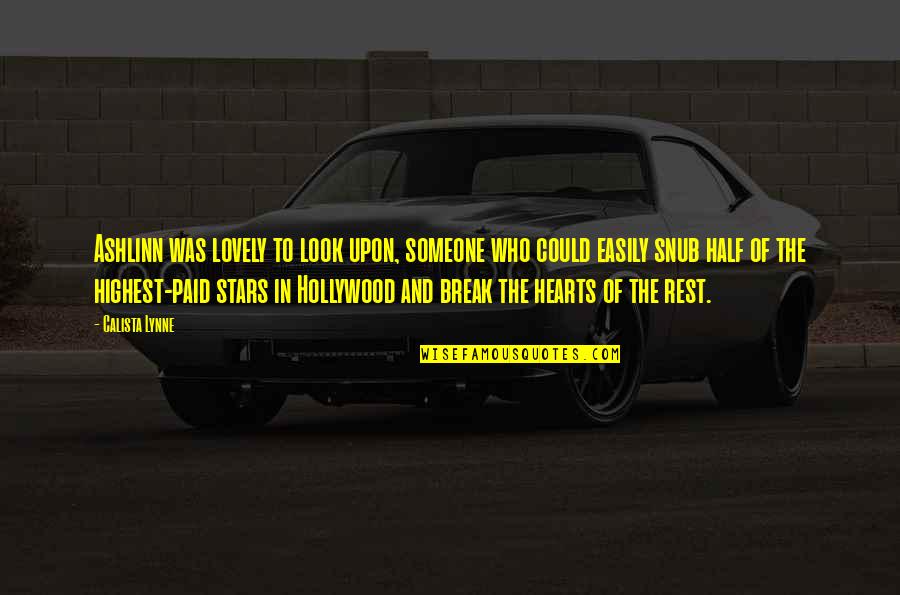 Ashlinn was lovely to look upon, someone who could easily snub half of the highest-paid stars in Hollywood and break the hearts of the rest. —
Calista Lynne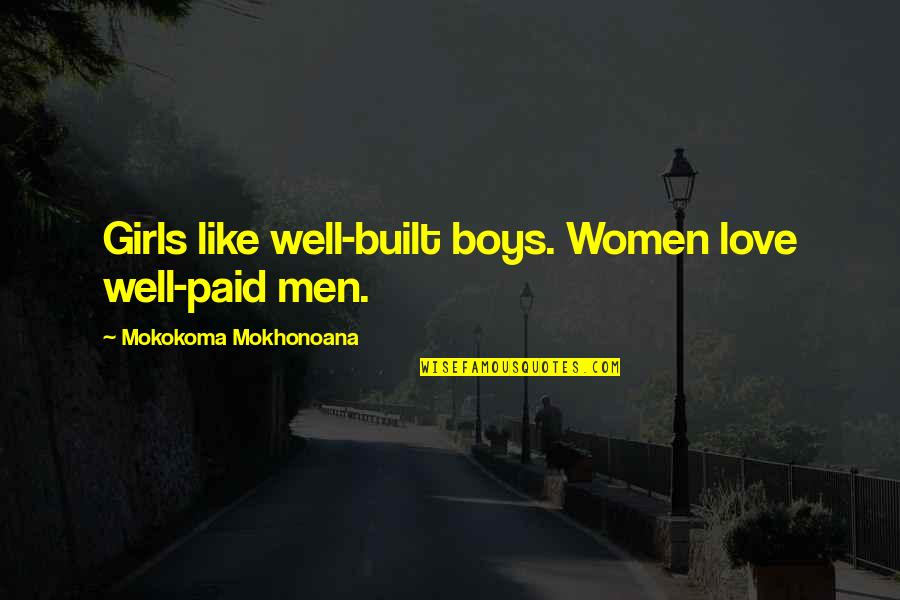 Girls like well-built boys. Women love well-paid men. —
Mokokoma Mokhonoana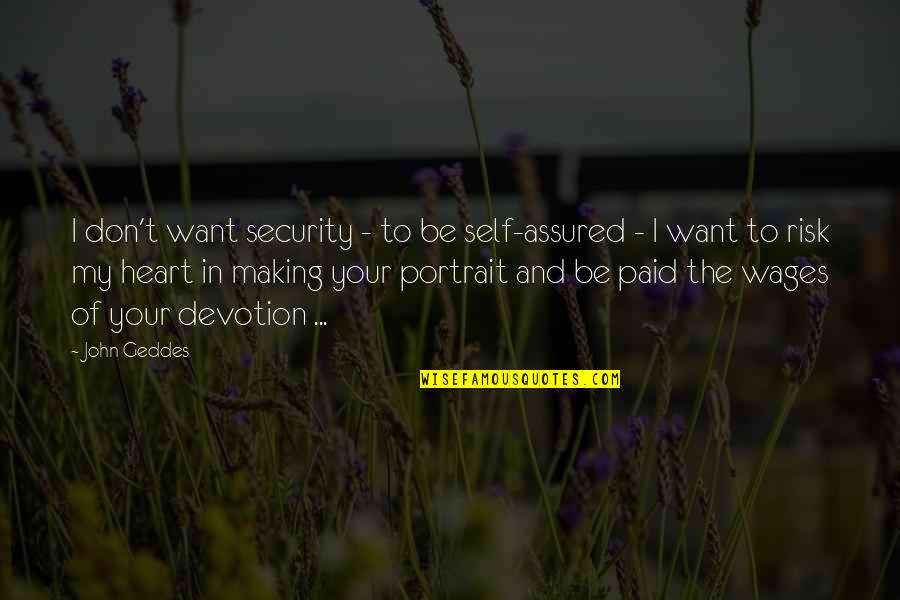 I don't want security - to be self-assured - I want to risk my heart in making your portrait and be paid the wages of your devotion ... —
John Geddes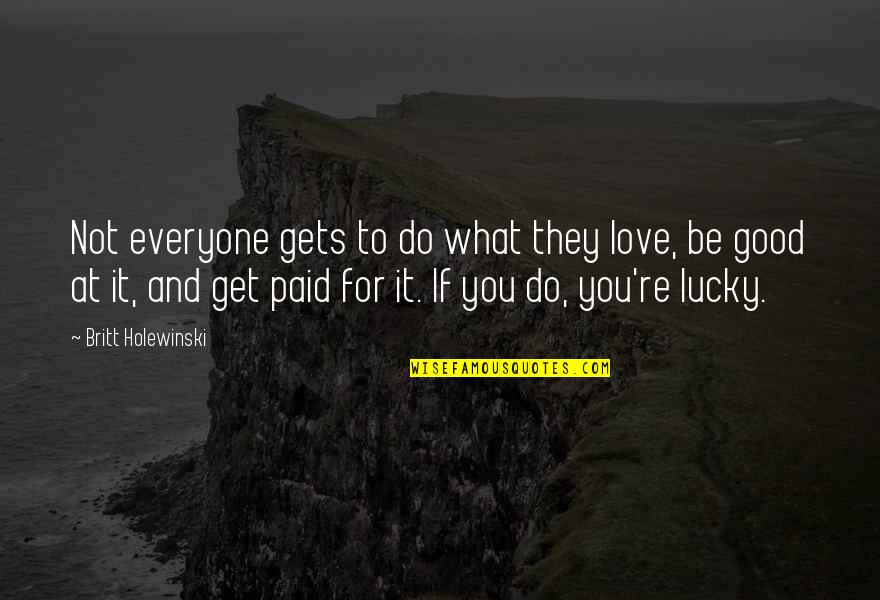 Not everyone gets to do what they love, be good at it, and get paid for it. If you do, you're lucky. —
Britt Holewinski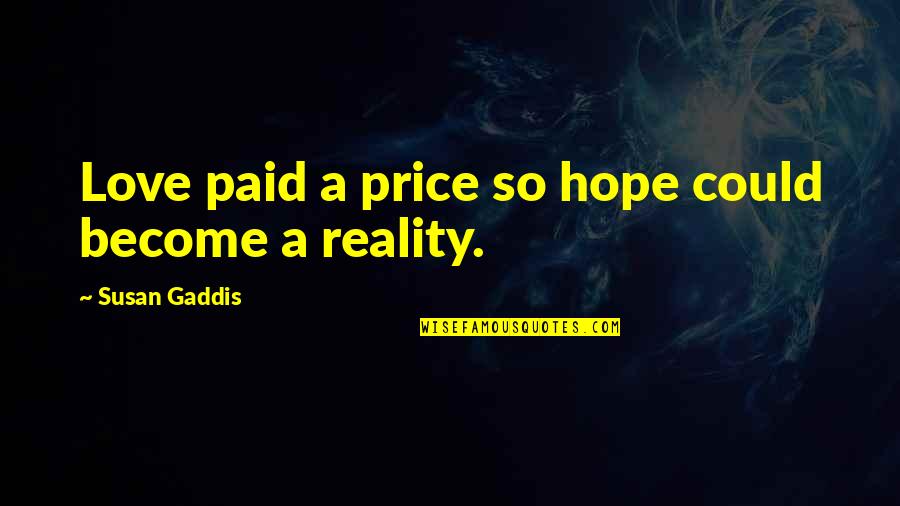 Love paid a price so hope could become a reality. —
Susan Gaddis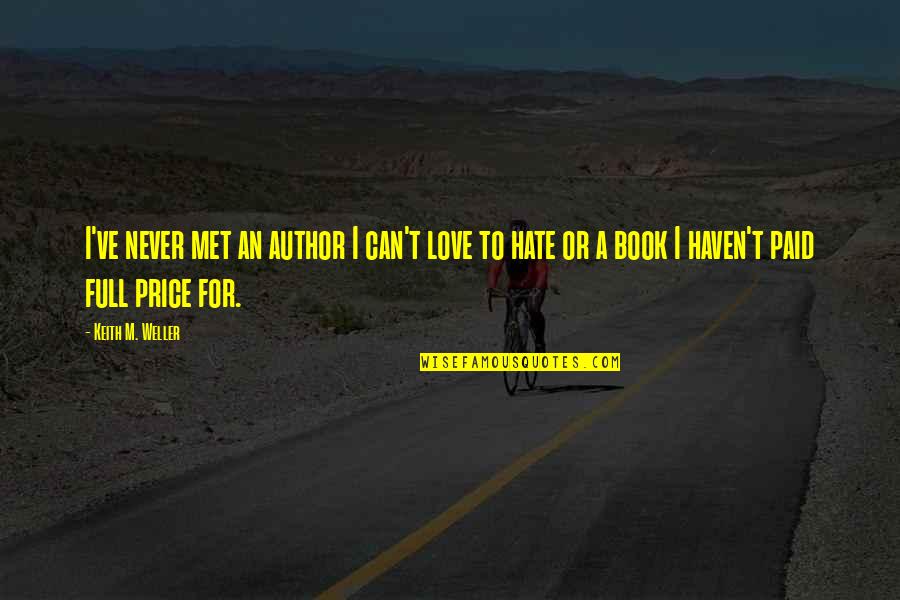 I've never met an author I can't love to hate or a book I haven't paid full price for. —
Keith M. Weller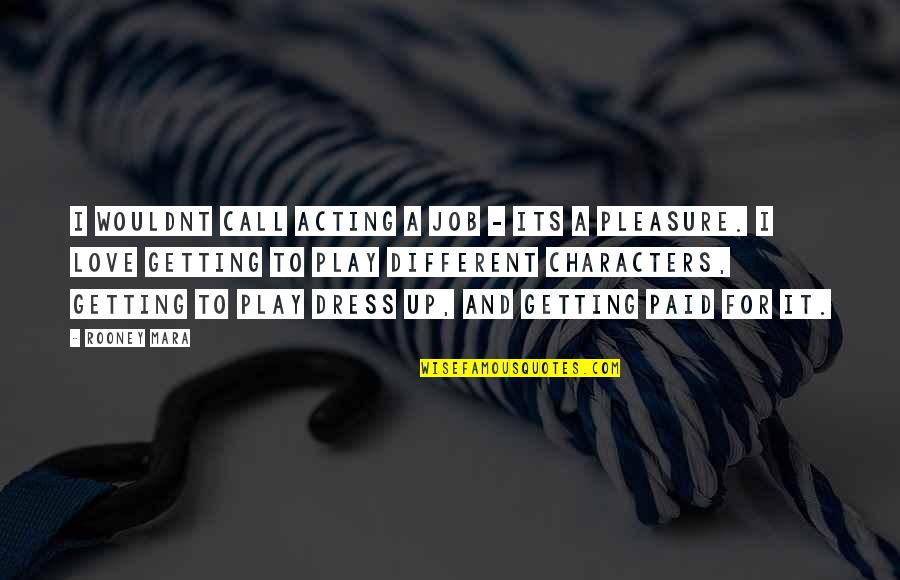 I wouldnt call acting a job - its a pleasure. I love getting to play different characters, getting to play dress up, and getting paid for it. —
Rooney Mara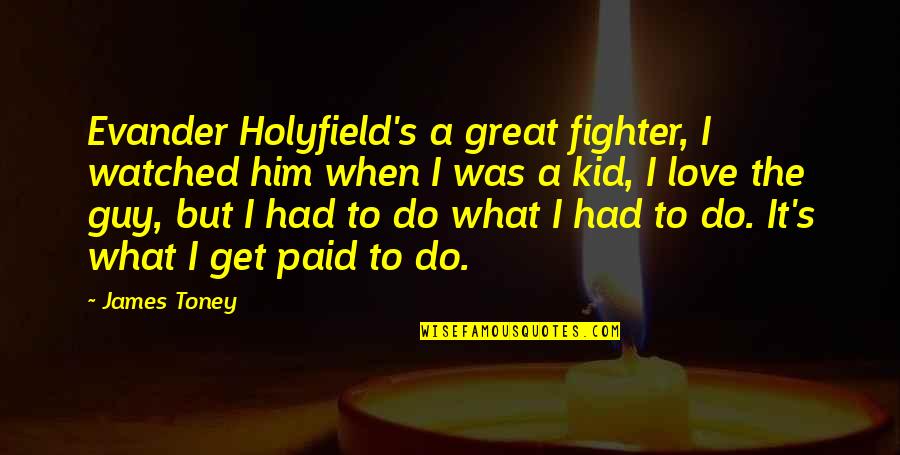 Evander Holyfield's a great fighter, I watched him when I was a kid, I love the guy, but I had to do what I had to do. It's what I get paid to do. —
James Toney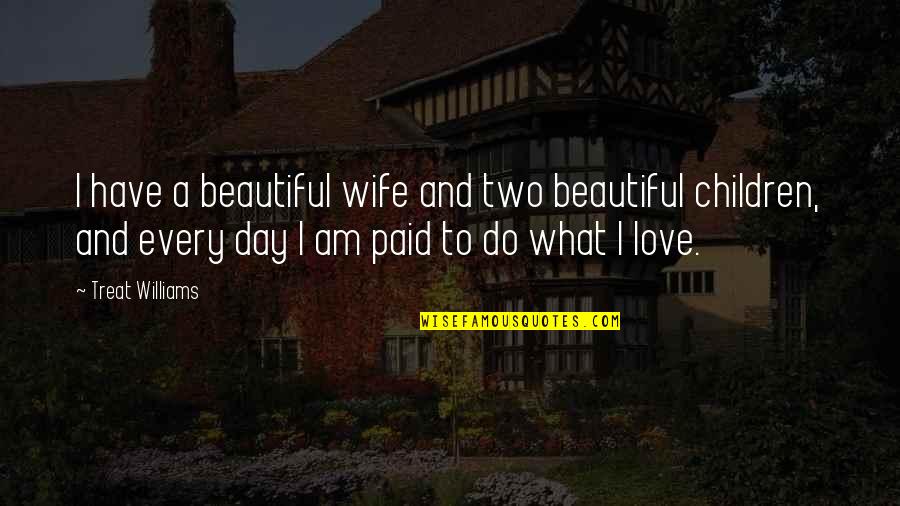 I have a beautiful wife and two beautiful children, and every day I am paid to do what I love. —
Treat Williams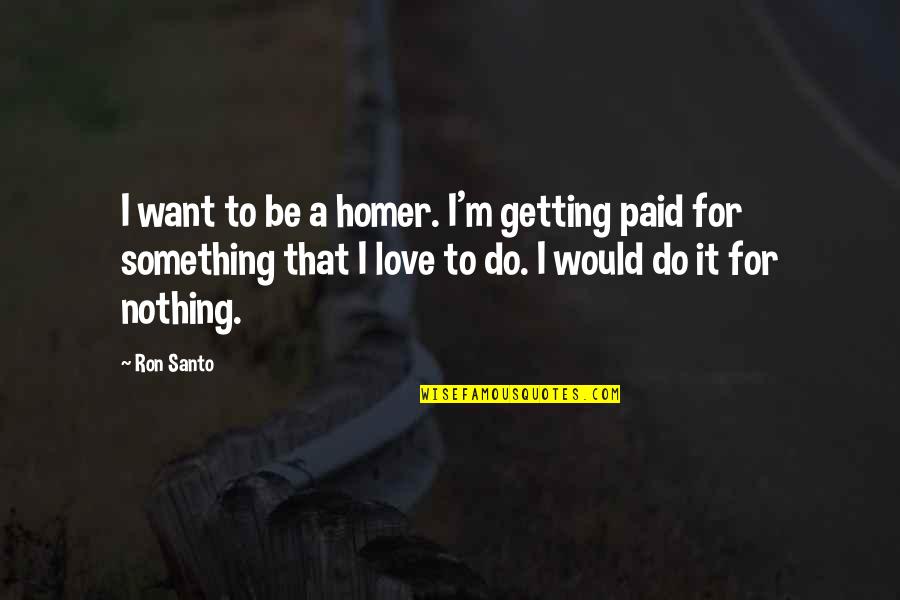 I want to be a homer. I'm getting paid for something that I love to do. I would do it for nothing. —
Ron Santo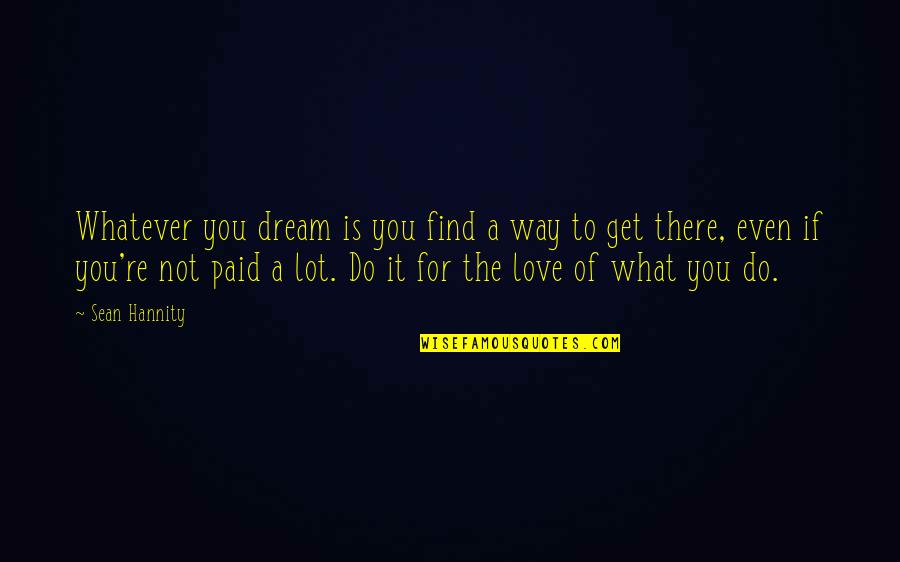 Whatever you dream is you find a way to get there, even if you're not paid a lot. Do it for the love of what you do. —
Sean Hannity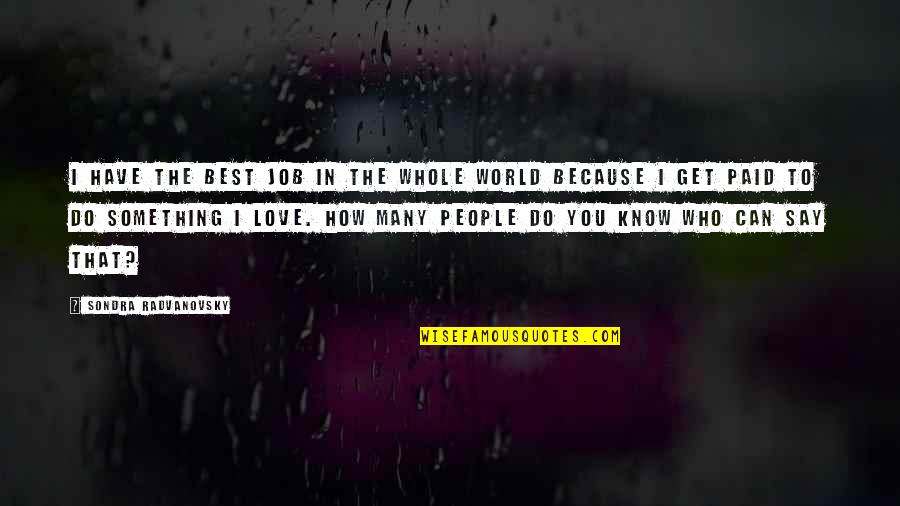 I have the best job in the whole world because I get paid to do something I love. How many people do you know who can say that? —
Sondra Radvanovsky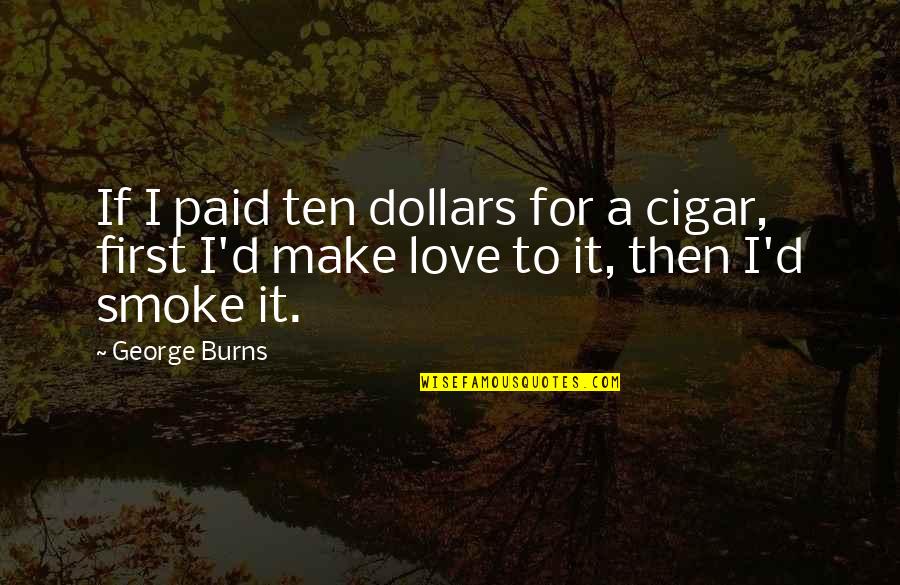 If I paid ten dollars for a cigar, first I'd make love to it, then I'd smoke it. —
George Burns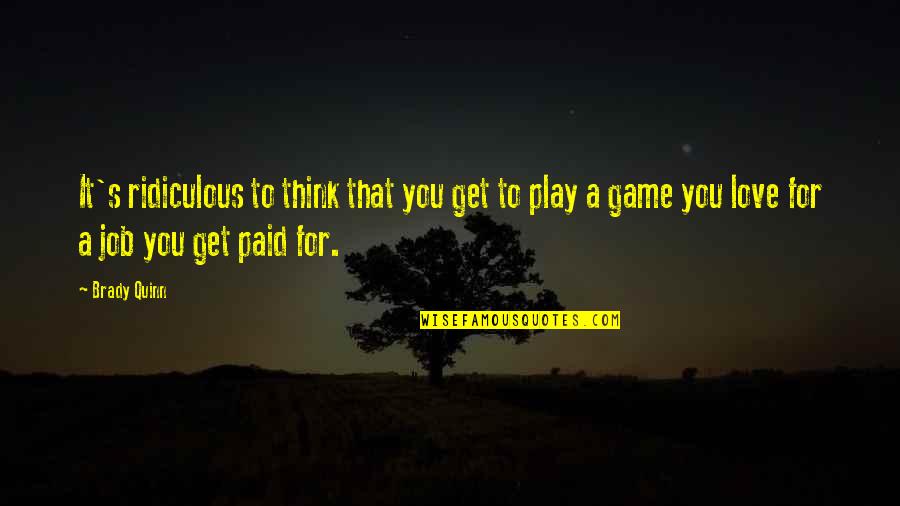 It's ridiculous to think that you get to play a game you love for a job you get paid for. —
Brady Quinn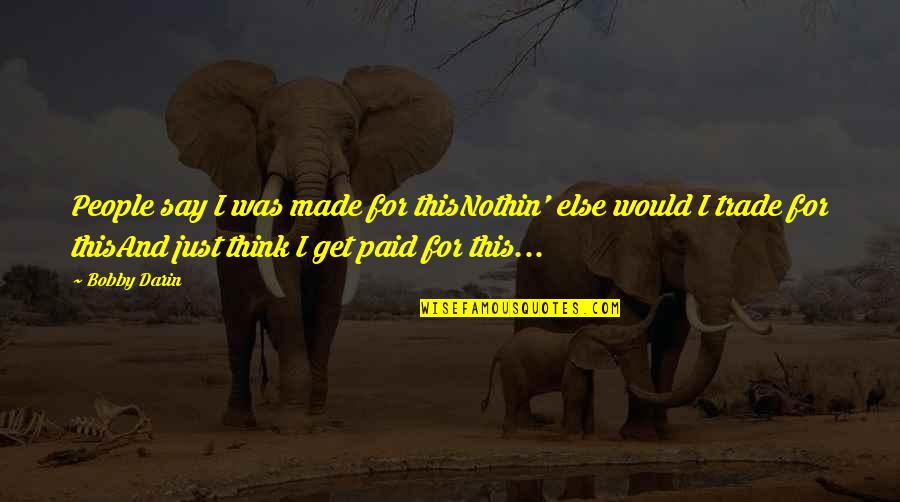 People say I was made for this
Nothin' else would I trade for this
And just think I get paid for this... —
Bobby Darin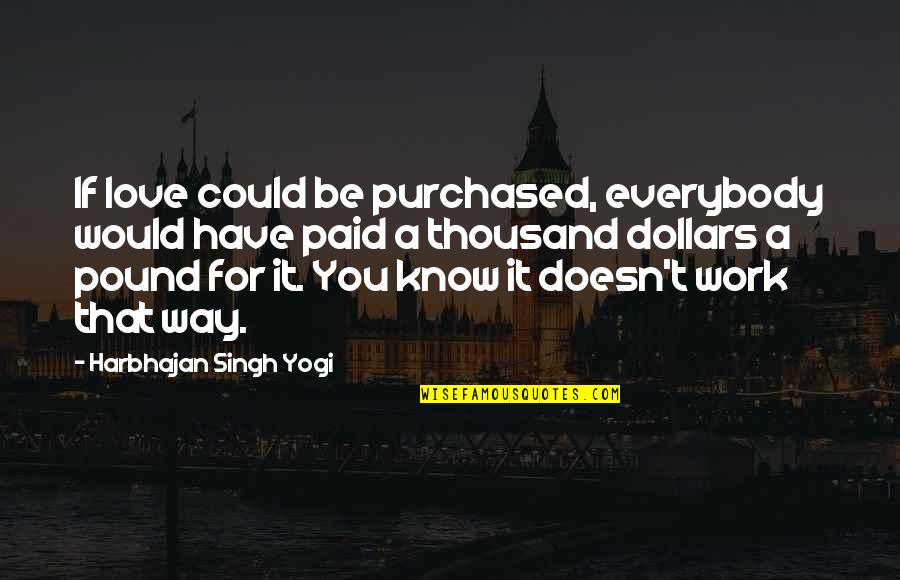 If love could be purchased, everybody would have paid a thousand dollars a pound for it. You know it doesn't work that way. —
Harbhajan Singh Yogi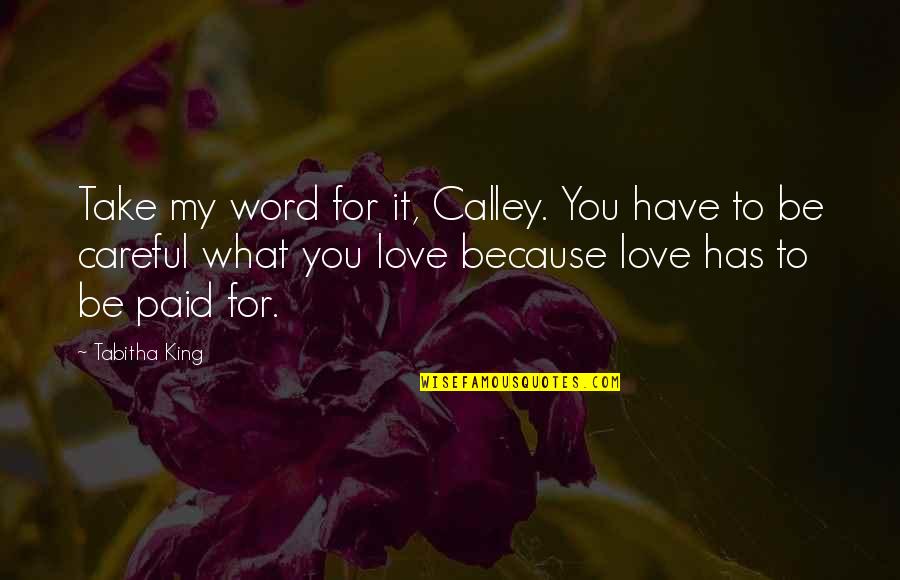 Take my word for it, Calley. You have to be careful what you love because love has to be paid for. —
Tabitha King