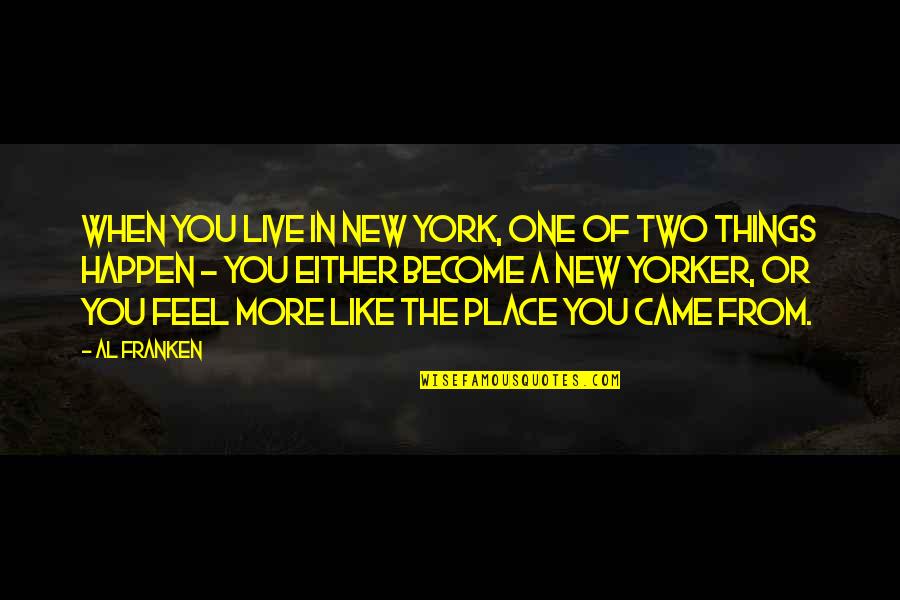 When you live in New York, one of two things happen - you either become a New Yorker, or you feel more like the place you came from.
—
Al Franken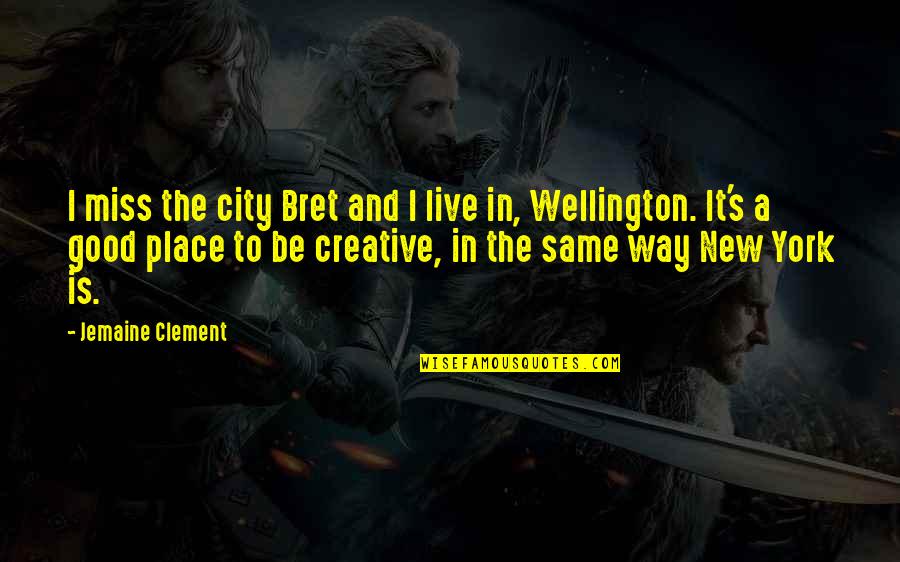 I miss the city Bret and I live in, Wellington. It's a good place to be creative, in the same way New York is.
—
Jemaine Clement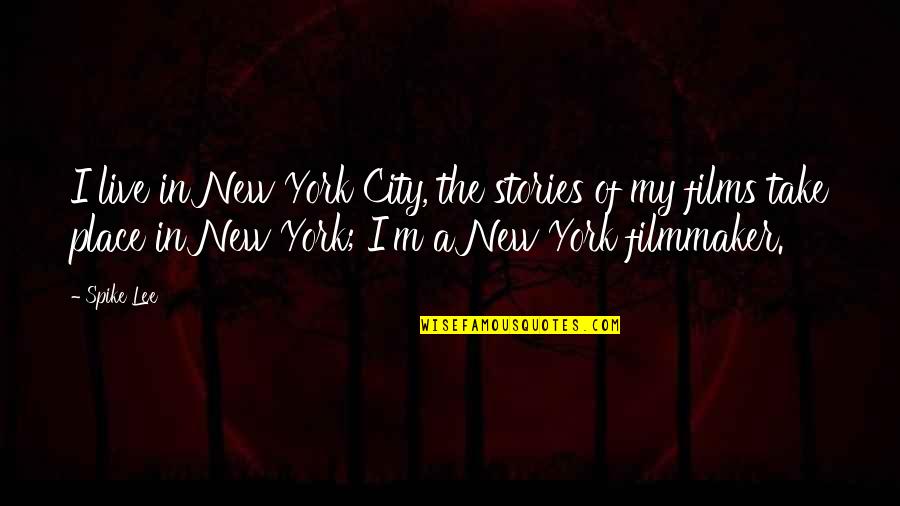 I live in New York City, the stories of my films take place in New York; I'm a New York filmmaker.
—
Spike Lee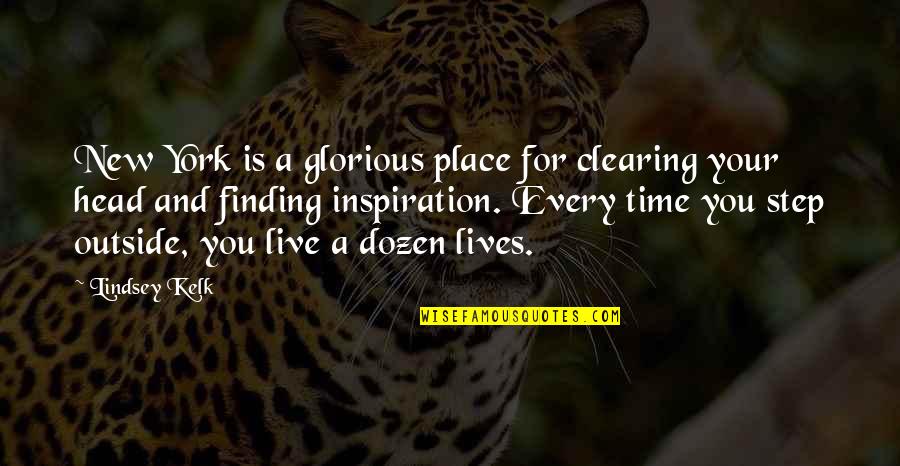 New York is a glorious place for clearing your head and finding inspiration. Every time you step outside, you live a dozen lives.
—
Lindsey Kelk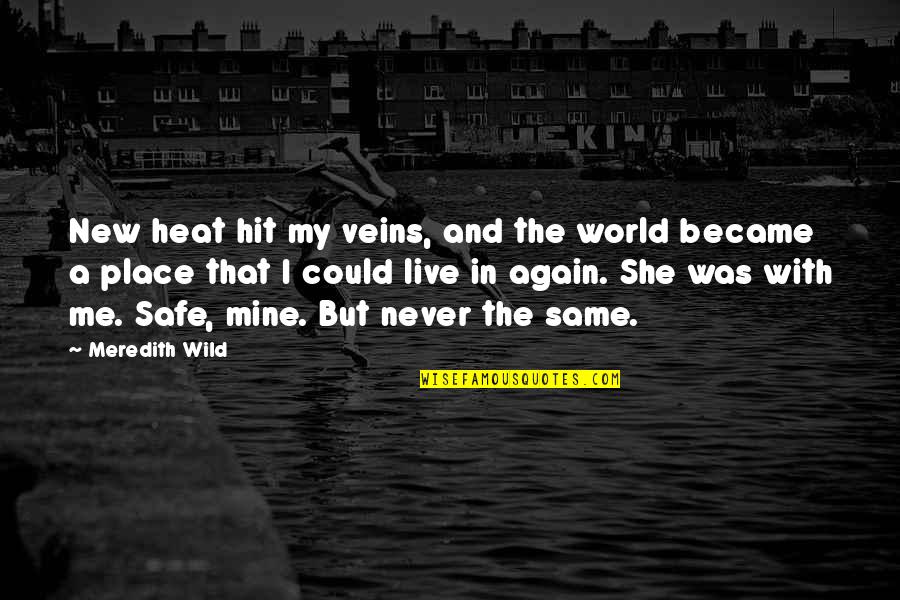 New heat hit my veins, and the world became a place that I could live in again. She was with me. Safe, mine. But never the same.
—
Meredith Wild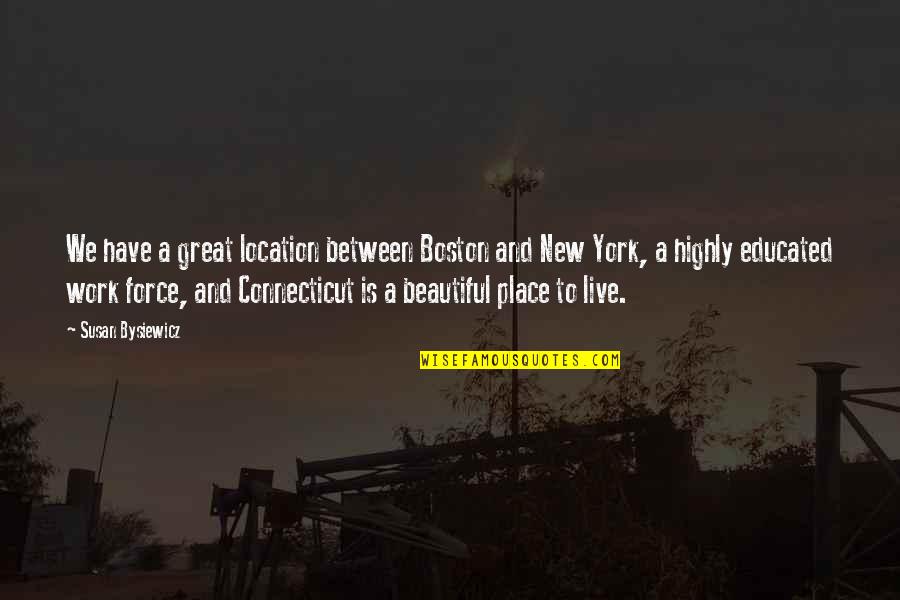 We have a great location between Boston and New York, a highly educated work force, and Connecticut is a beautiful place to live. —
Susan Bysiewicz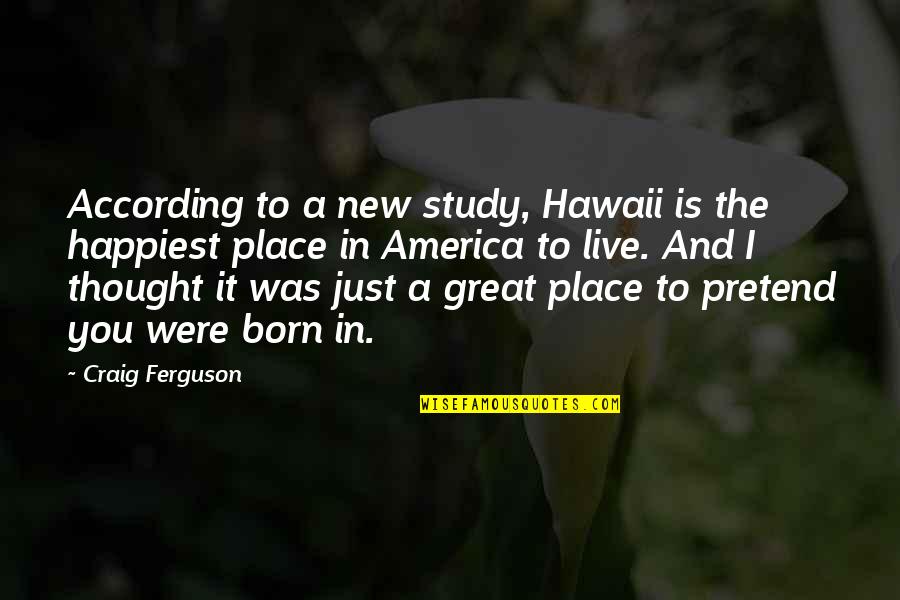 According to a new study, Hawaii is the happiest place in America to live. And I thought it was just a great place to pretend you were born in. —
Craig Ferguson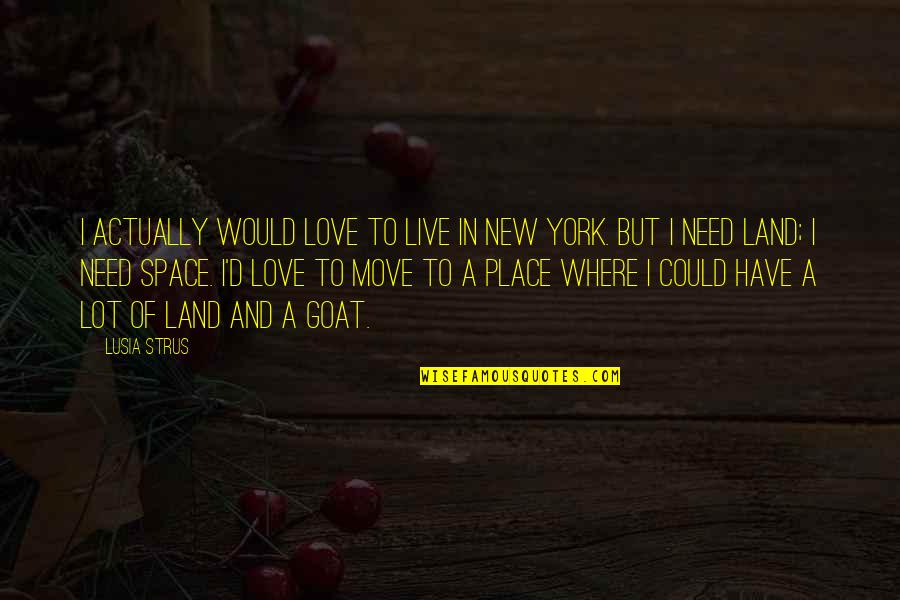 I actually would love to live in New York. But I need land; I need space. I'd love to move to a place where I could have a lot of land and a goat. —
Lusia Strus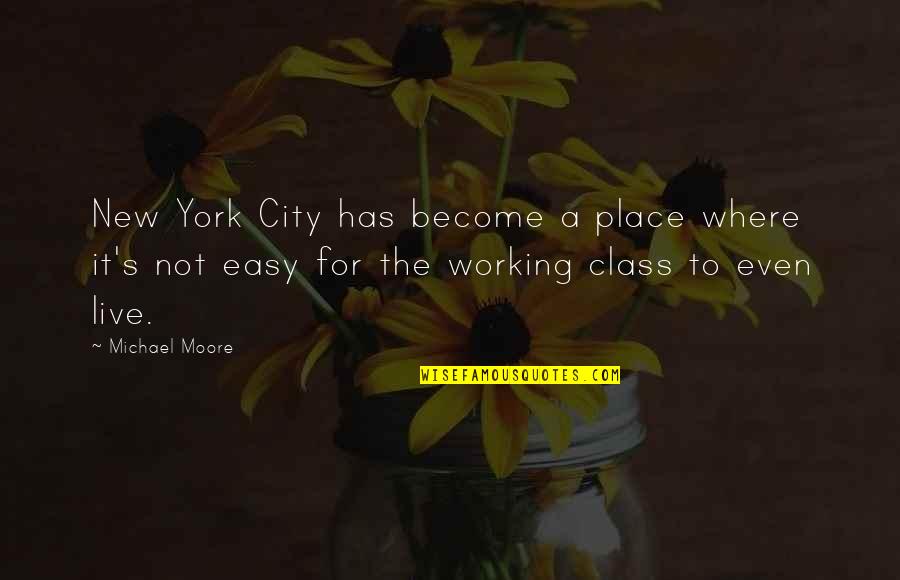 New York City has become a place where it's not easy for the working class to even live. —
Michael Moore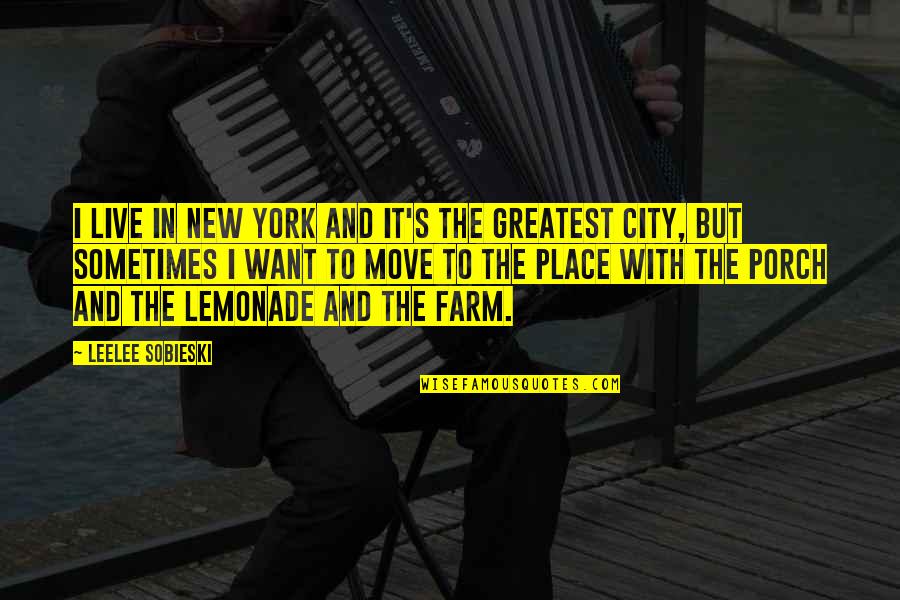 I live in New York and it's the greatest city, but sometimes I want to move to the place with the porch and the lemonade and the farm. —
Leelee Sobieski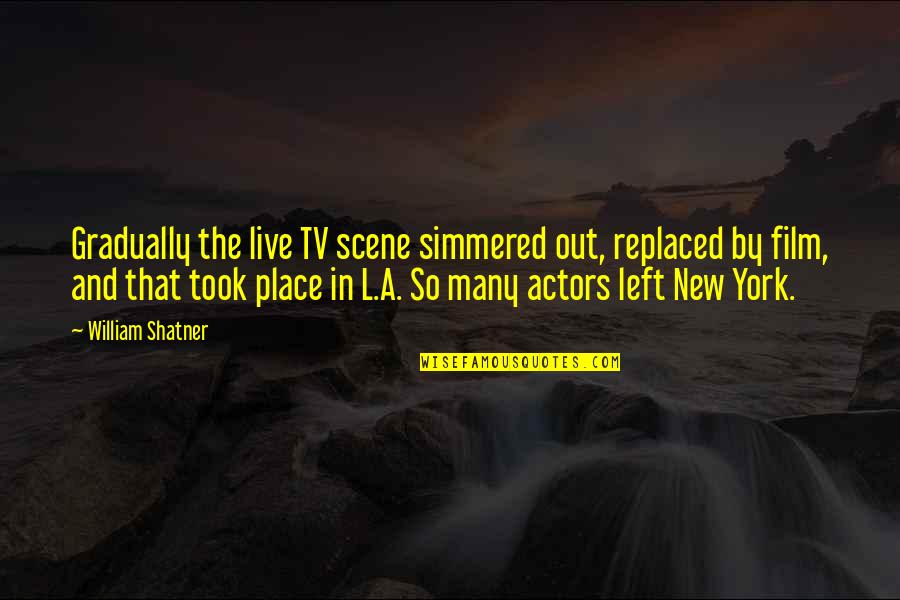 Gradually the live TV scene simmered out, replaced by film, and that took place in L.A. So many actors left New York. —
William Shatner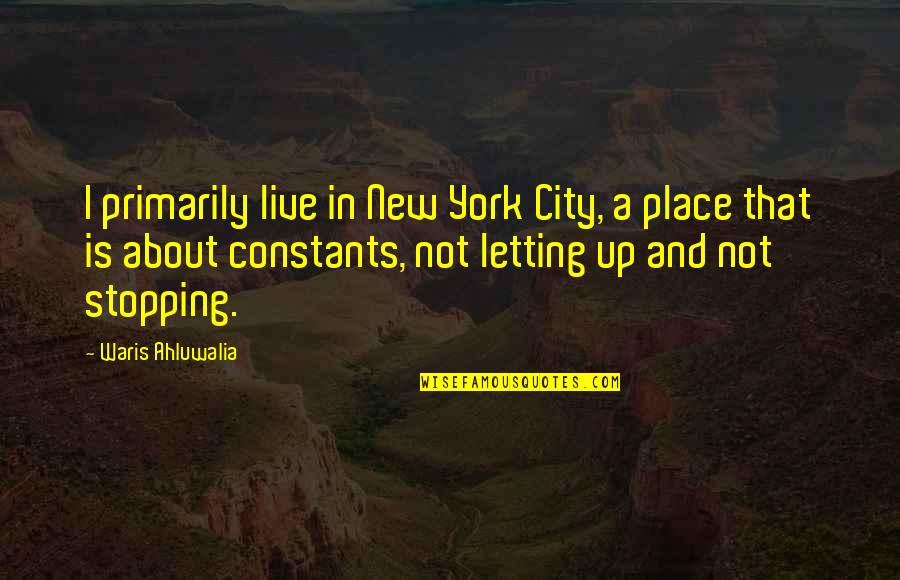 I primarily live in New York City, a place that is about constants, not letting up and not stopping. —
Waris Ahluwalia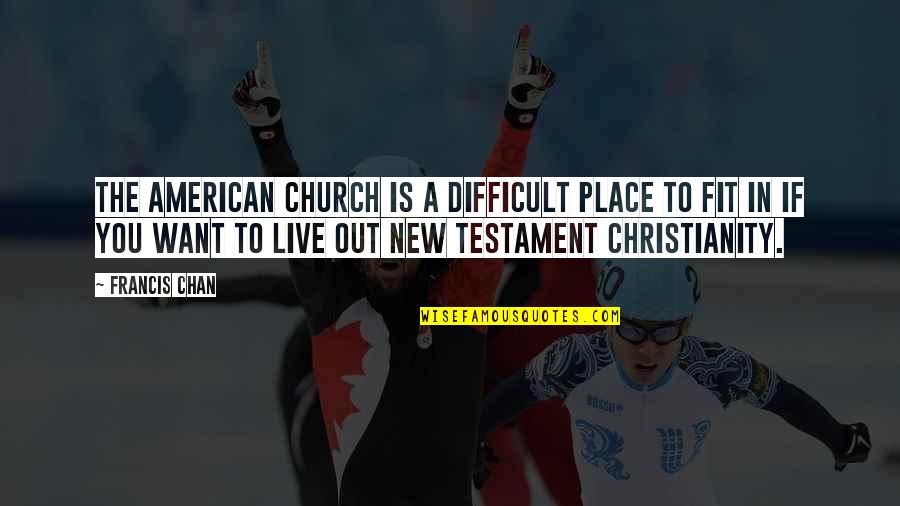 the American church is a difficult place to fit in if you want to live out New Testament Christianity. —
Francis Chan