Memories Of Us Quotes
Collection of top 62 famous quotes about Memories Of Us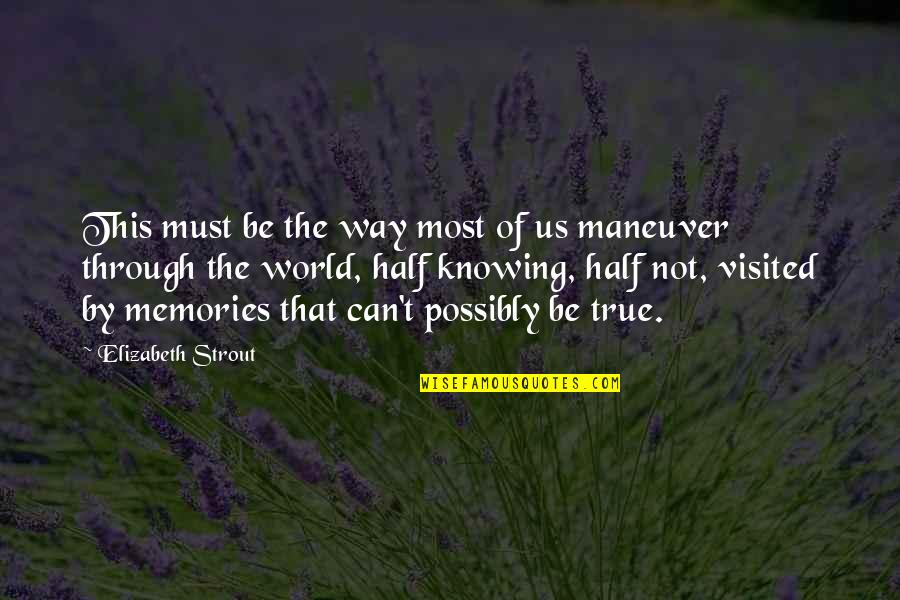 This must be the way most of us maneuver through the world, half knowing, half not, visited by memories that can't possibly be true.
—
Elizabeth Strout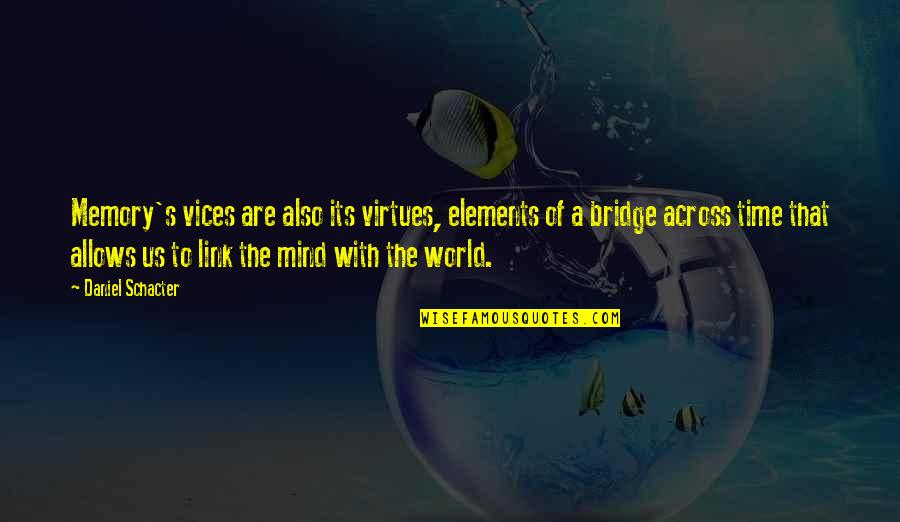 Memory's vices are also its virtues, elements of a bridge across time that allows us to link the mind with the world.
—
Daniel Schacter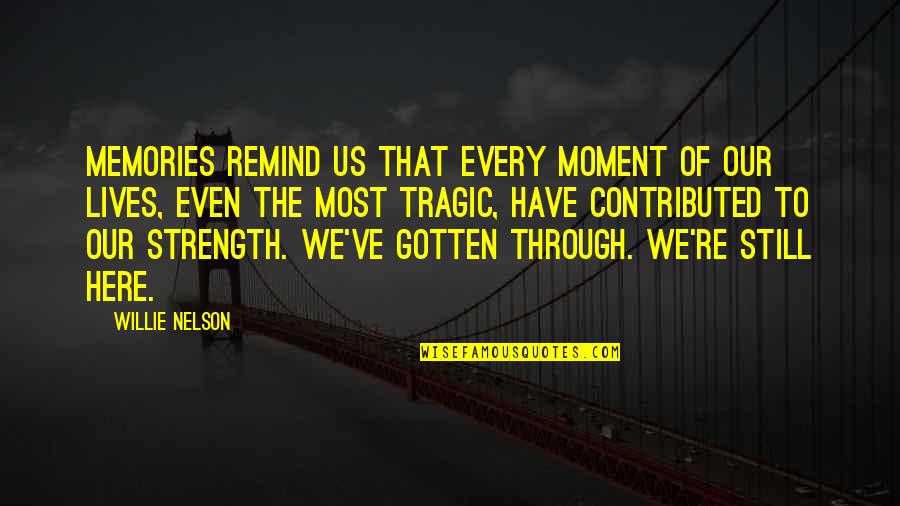 Memories remind us that every moment of our lives, even the most tragic, have contributed to our strength. We've gotten through. We're still here.
—
Willie Nelson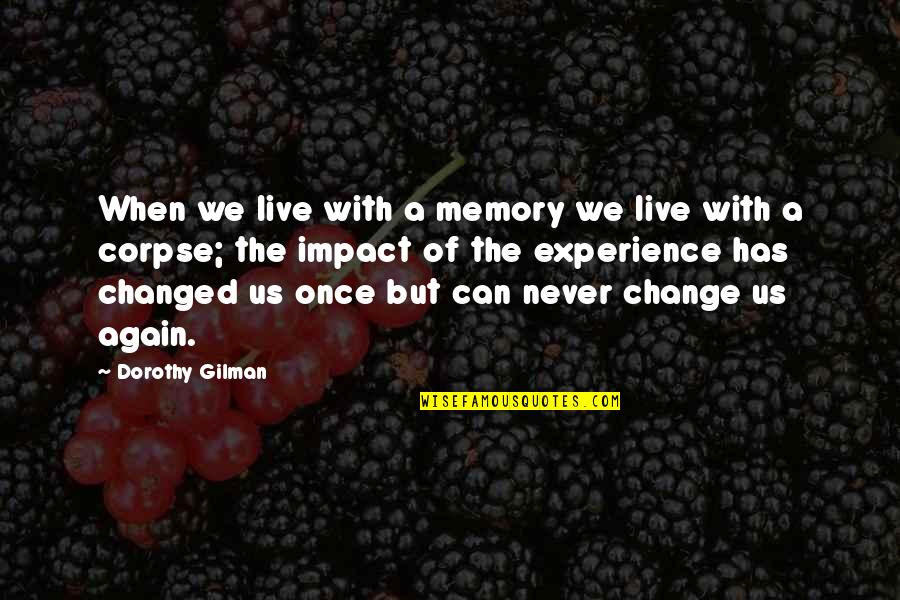 When we live with a memory we live with a corpse; the impact of the experience has changed us once but can never change us again.
—
Dorothy Gilman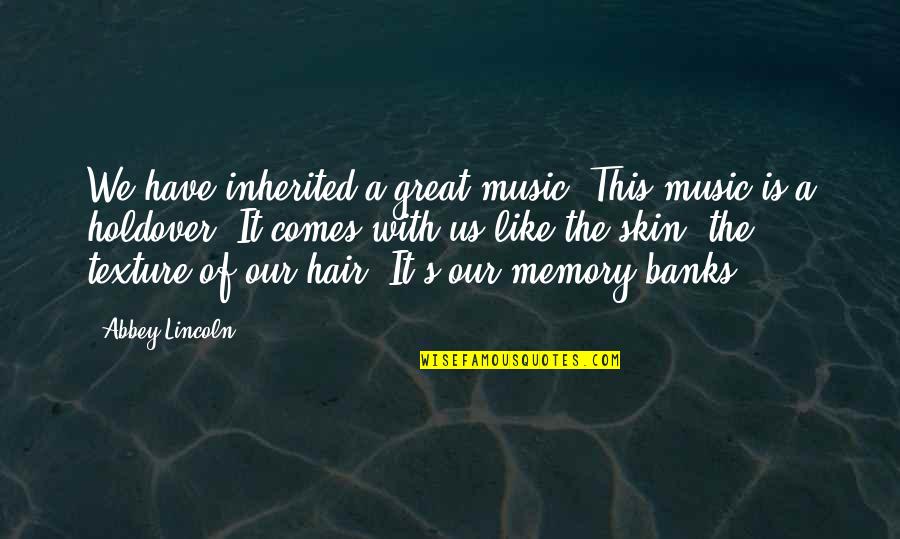 We have inherited a great music. This music is a holdover. It comes with us like the skin, the texture of our hair. It's our memory banks.
—
Abbey Lincoln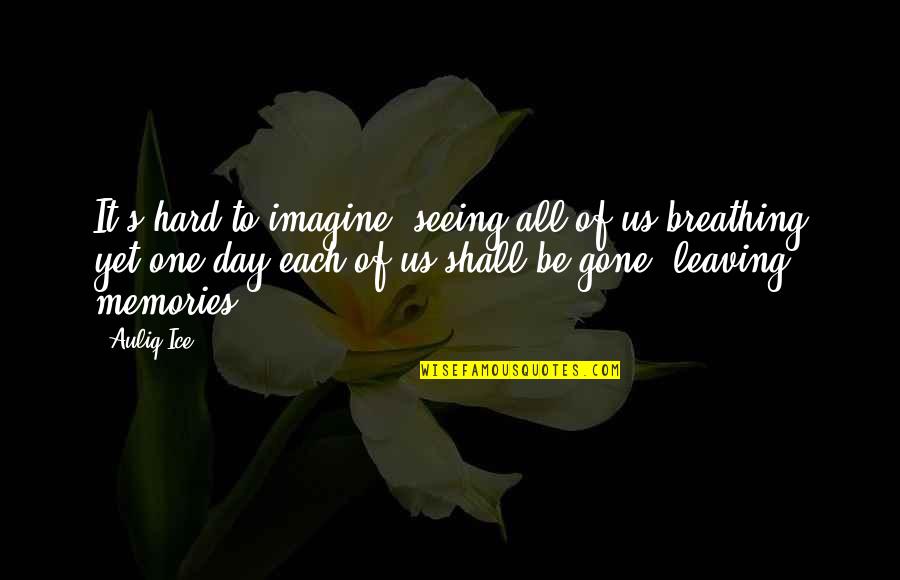 It's hard to imagine, seeing all of us breathing yet one day each of us shall be gone, leaving memories.
—
Auliq Ice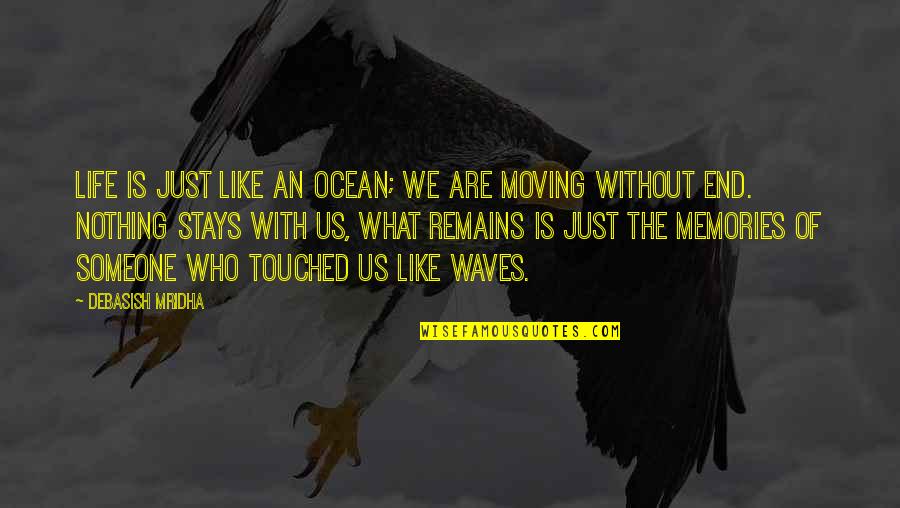 Life is just like an ocean; we are moving without end. Nothing stays with us, what remains is just the memories of someone who touched us like waves.
—
Debasish Mridha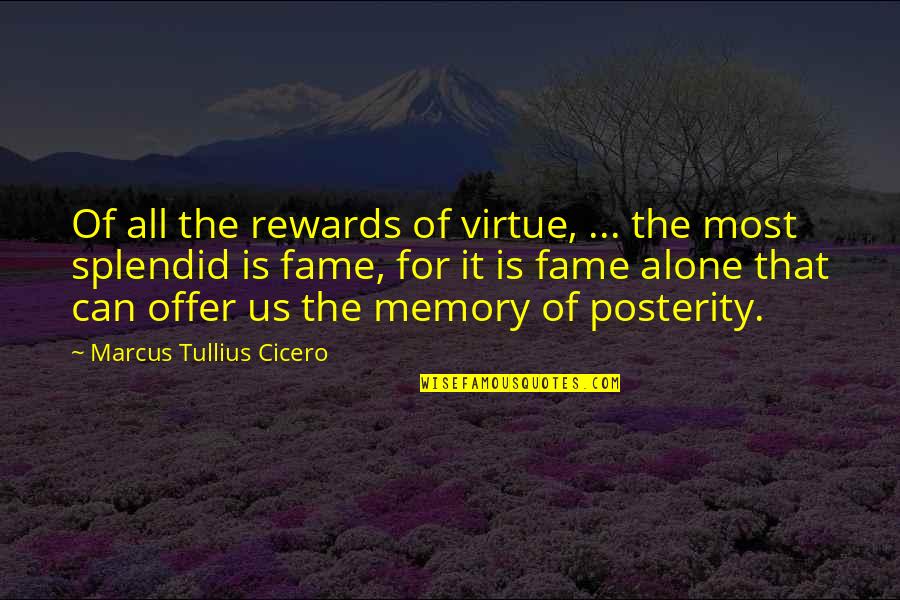 Of all the rewards of virtue, ... the most splendid is fame, for it is fame alone that can offer us the memory of posterity.
—
Marcus Tullius Cicero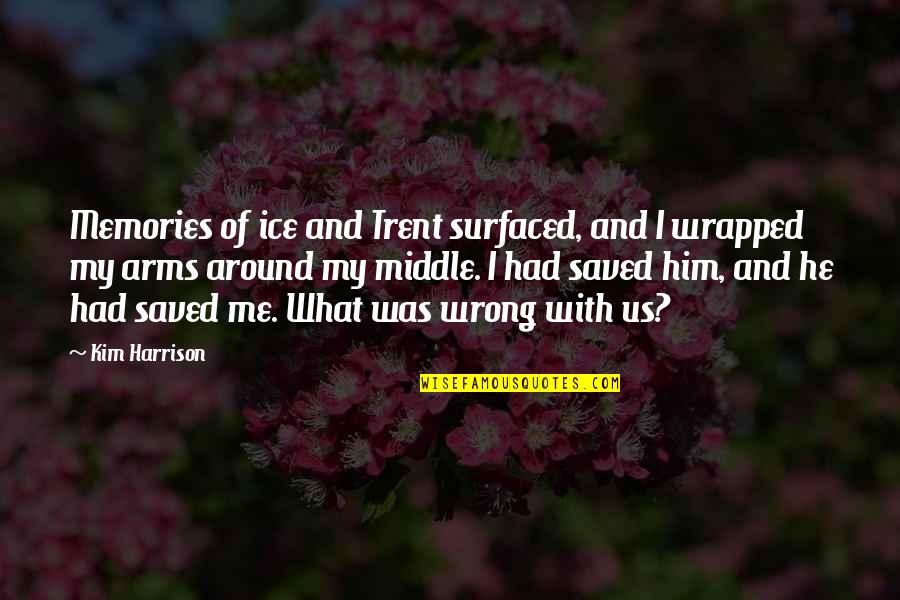 Memories of ice and Trent surfaced, and I wrapped my arms around my middle. I had saved him, and he had saved me. What was wrong with us?
—
Kim Harrison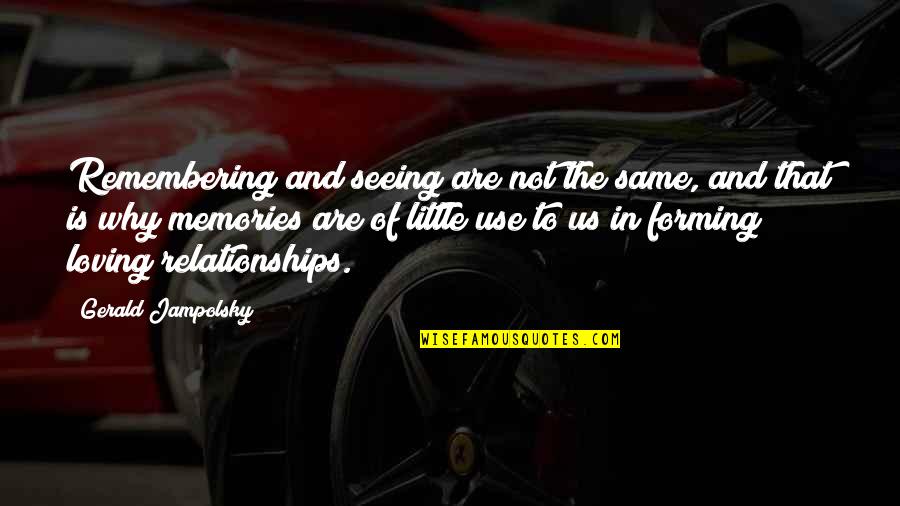 Remembering and seeing are not the same, and that is why memories are of little use to us in forming loving relationships.
—
Gerald Jampolsky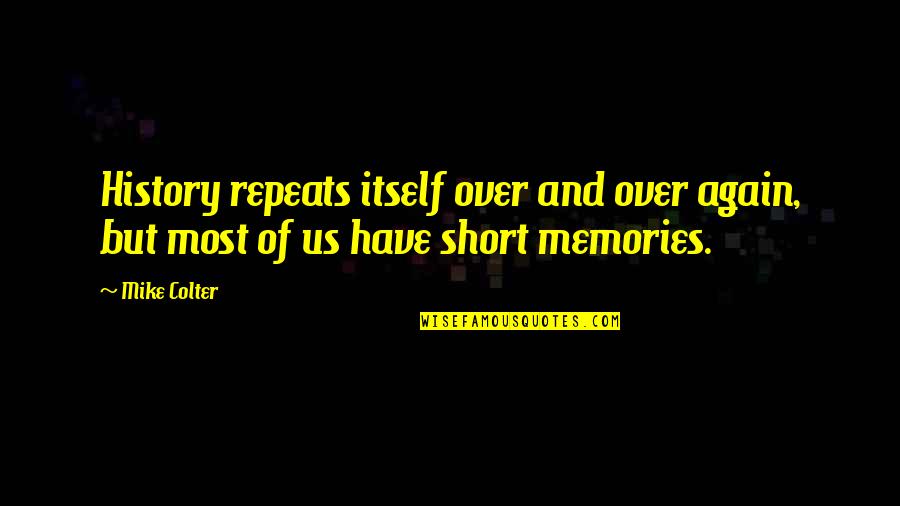 History repeats itself over and over again, but most of us have short memories.
—
Mike Colter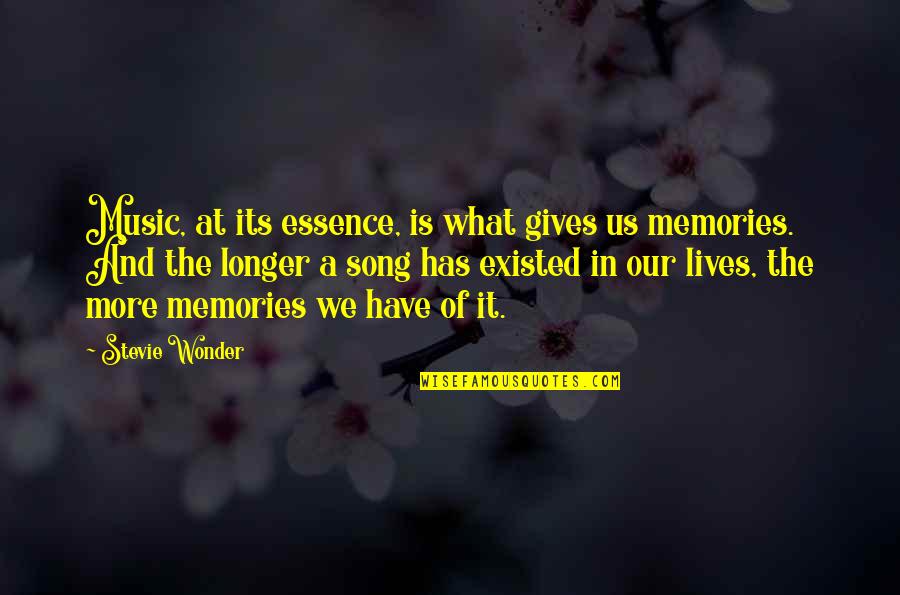 Music, at its essence, is what gives us memories. And the longer a song has existed in our lives, the more memories we have of it.
—
Stevie Wonder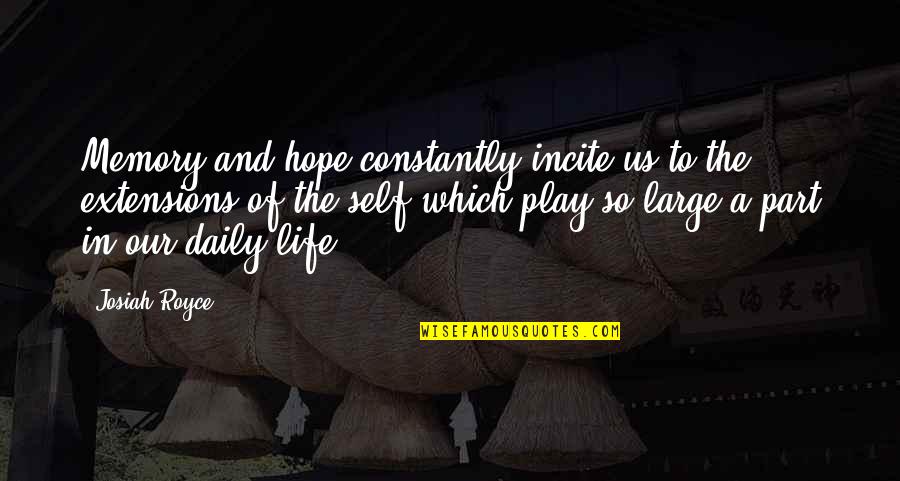 Memory and hope constantly incite us to the extensions of the self which play so large a part in our daily life. —
Josiah Royce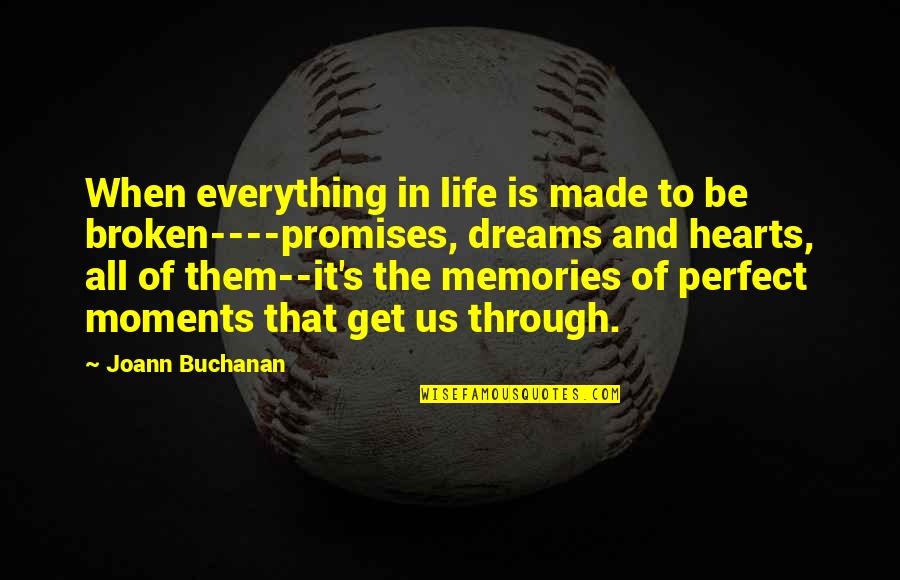 When everything in life is made to be broken----promises, dreams and hearts, all of them--it's the memories of perfect moments that get us through. —
Joann Buchanan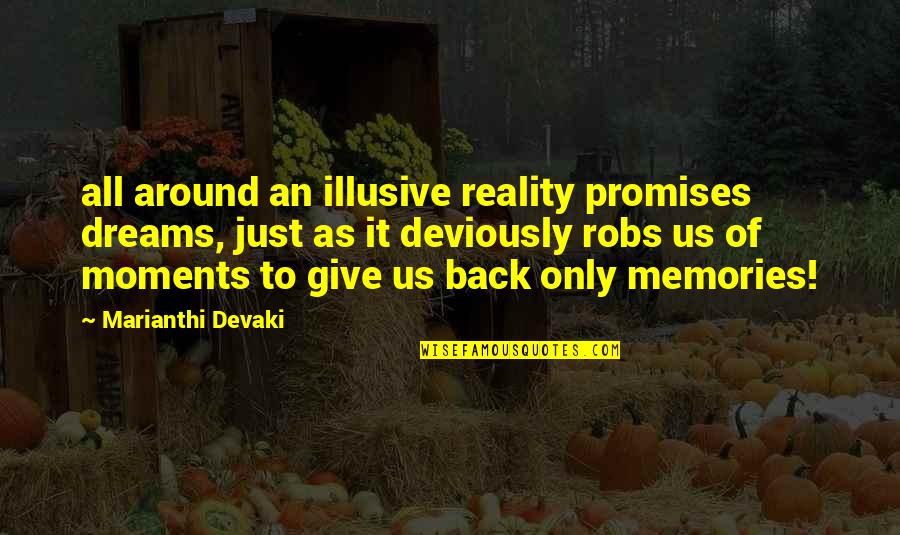 all around an illusive reality promises dreams, just as it deviously robs us of moments to give us back only memories! —
Marianthi Devaki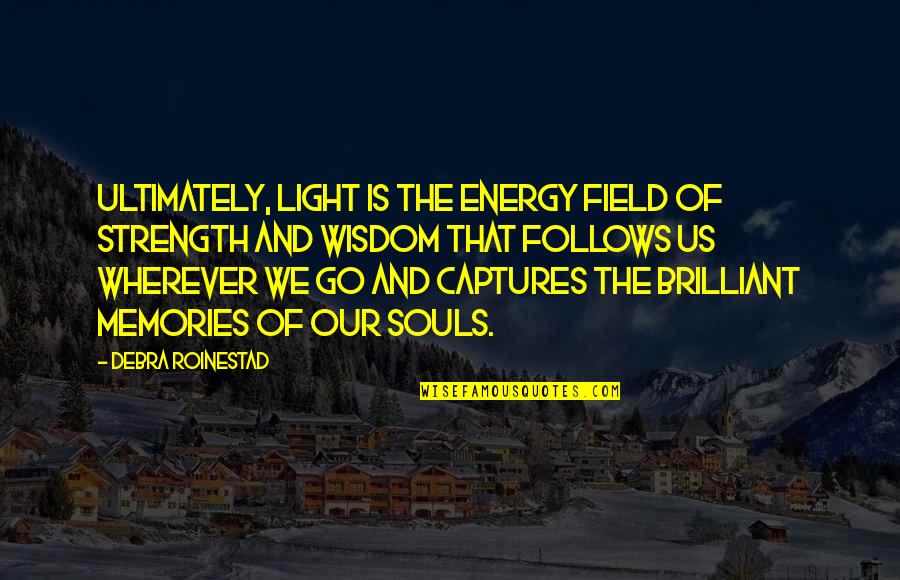 Ultimately, light is the energy field of strength and wisdom that follows us wherever we go and captures the brilliant memories of our souls. —
Debra Roinestad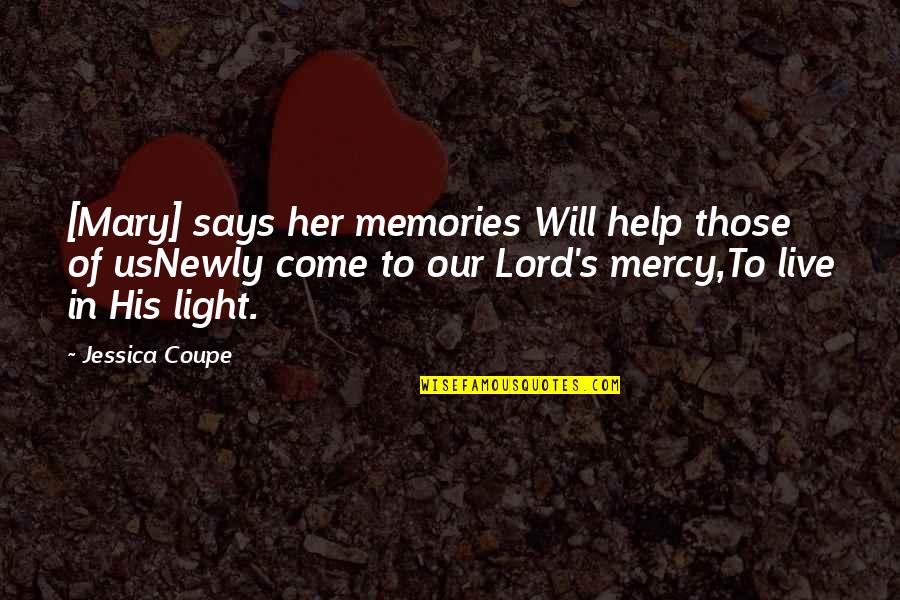 [Mary] says her memories
Will help those of us
Newly come to our Lord's mercy,
To live in His light. —
Jessica Coupe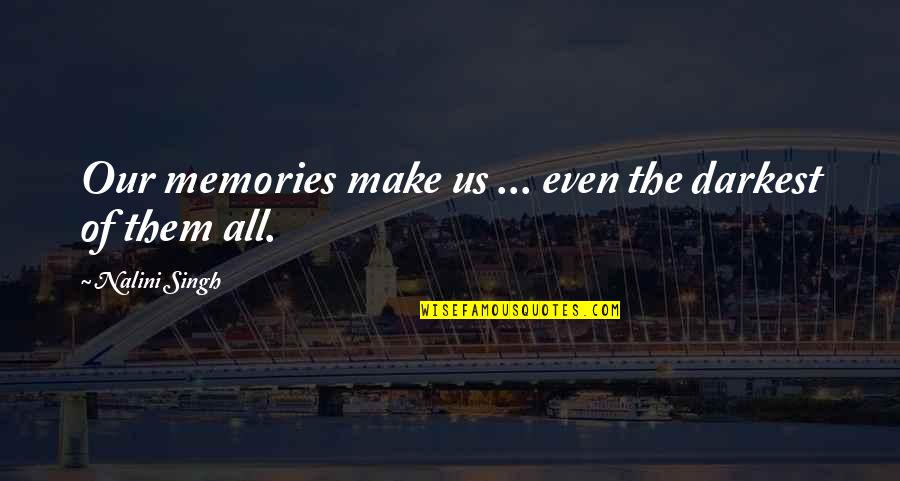 Our memories make us ... even the darkest of them all. —
Nalini Singh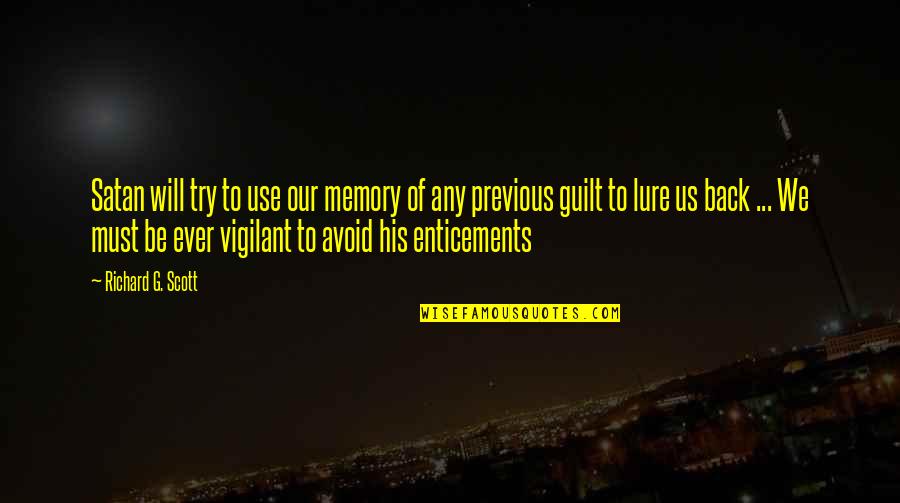 Satan will try to use our memory of any previous guilt to lure us back ... We must be ever vigilant to avoid his enticements —
Richard G. Scott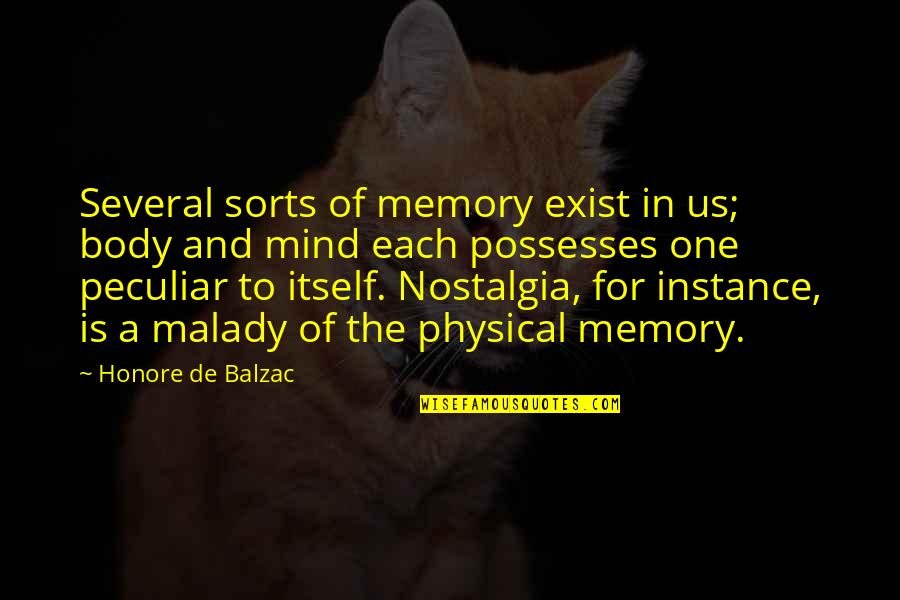 Several sorts of memory exist in us; body and mind each possesses one peculiar to itself. Nostalgia, for instance, is a malady of the physical memory. —
Honore De Balzac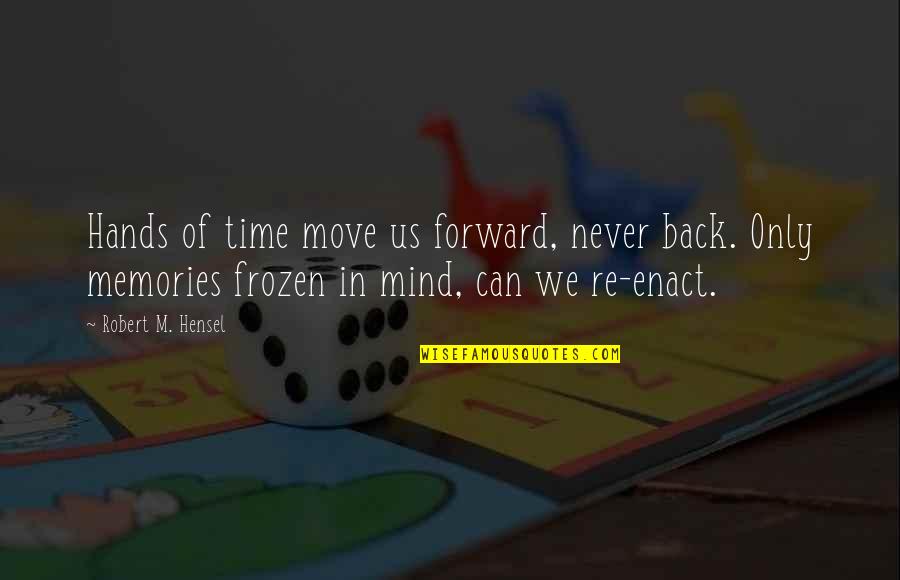 Hands of time move us forward, never back. Only memories frozen in mind, can we re-enact. —
Robert M. Hensel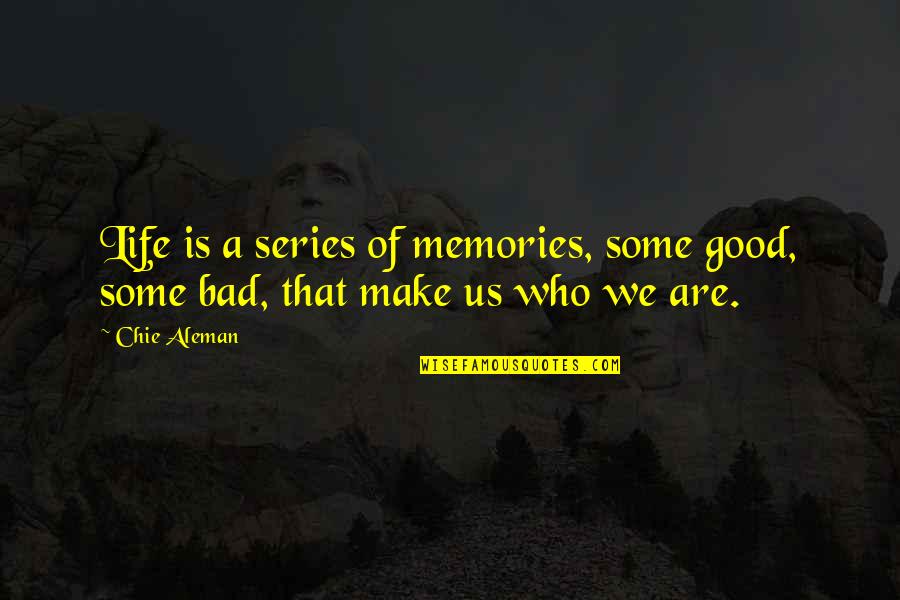 Life is a series of memories, some good, some bad, that make us who we are. —
Chie Aleman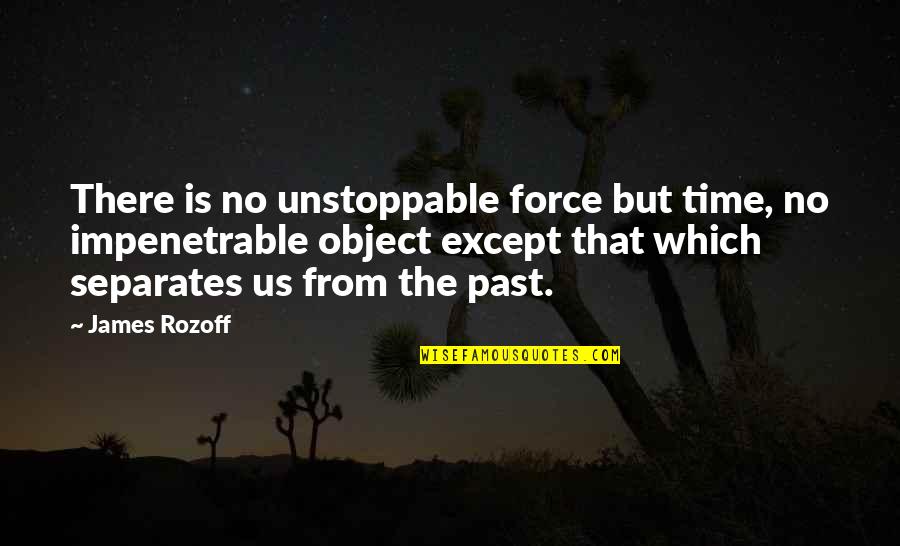 There is no unstoppable force but time, no impenetrable object except that which separates us from the past. —
James Rozoff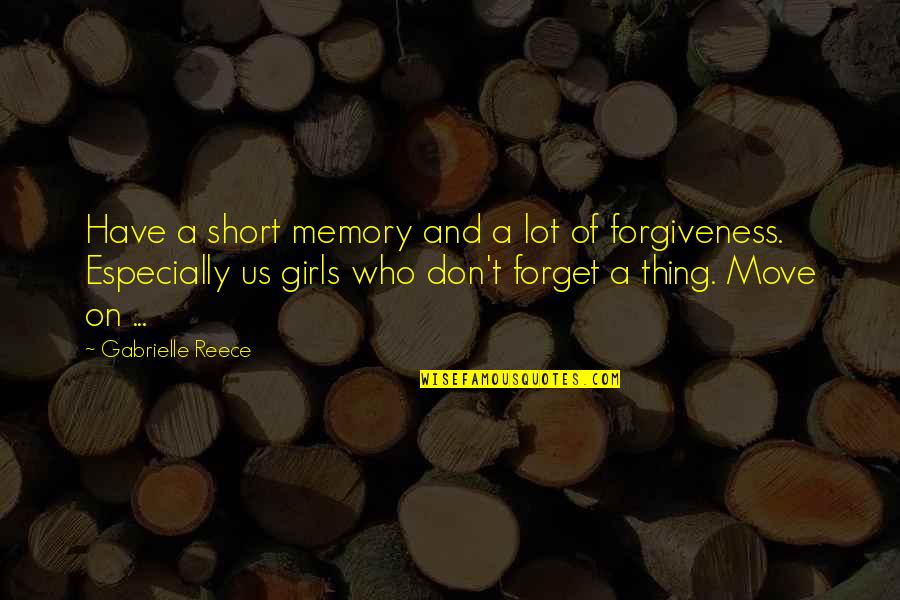 Have a short memory and a lot of forgiveness. Especially us girls who don't forget a thing. Move on ... —
Gabrielle Reece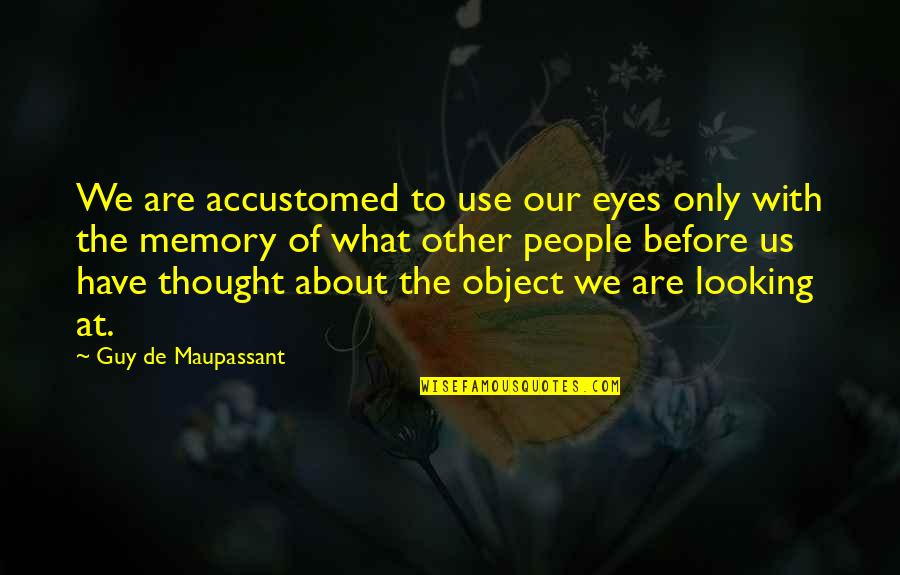 We are accustomed to use our eyes only with the memory of what other people before us have thought about the object we are looking at. —
Guy De Maupassant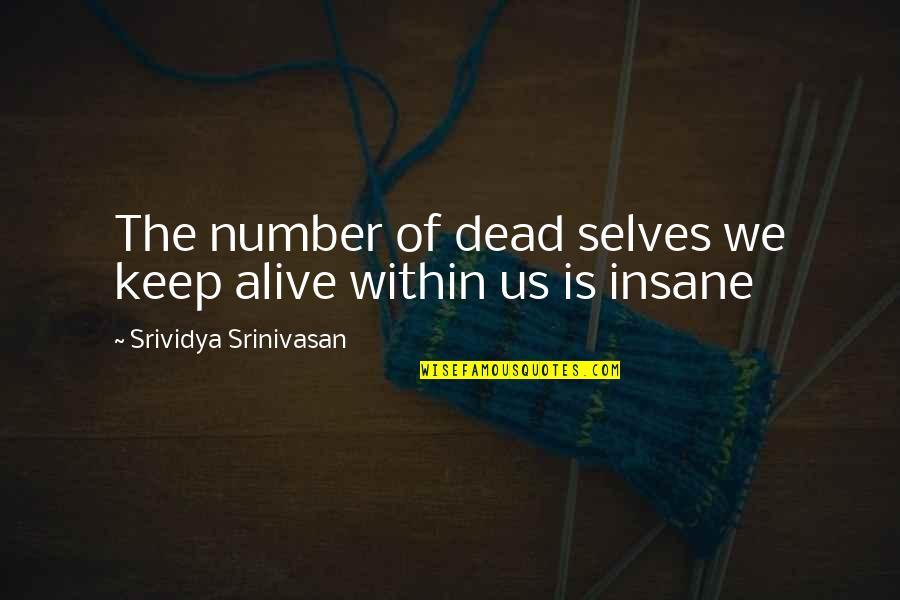 The number of dead selves we keep alive within us is insane —
Srividya Srinivasan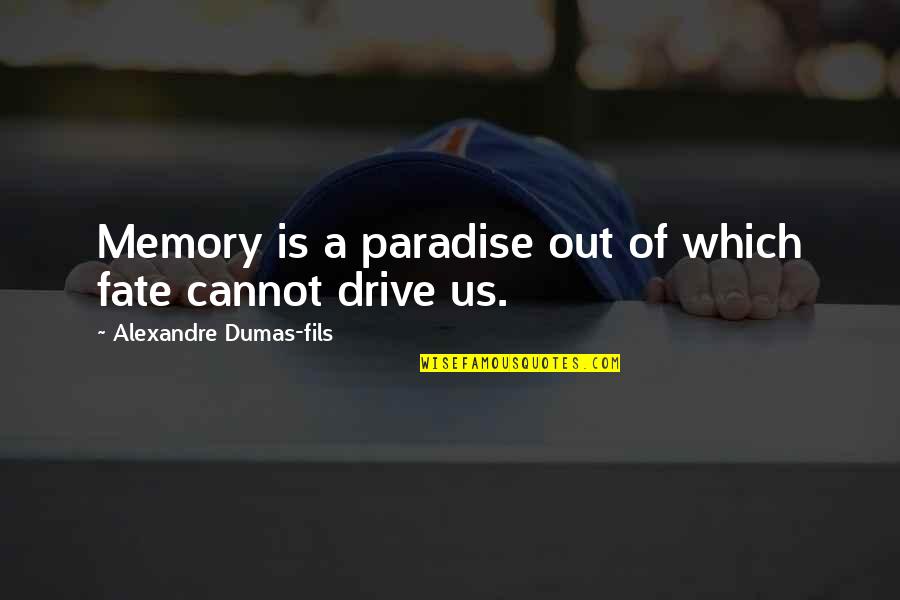 Memory is a paradise out of which fate cannot drive us. —
Alexandre Dumas-fils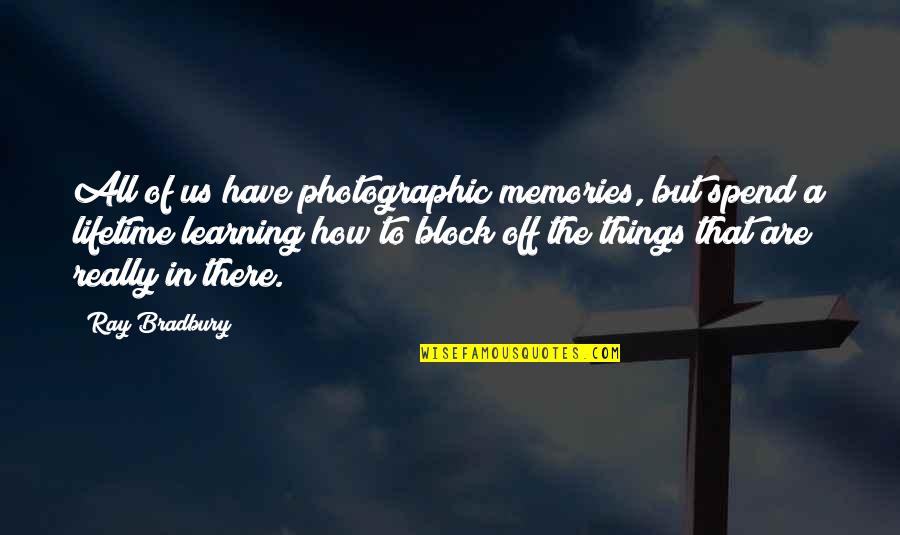 All of us have photographic memories, but spend a lifetime learning how to block off the things that are really in there. —
Ray Bradbury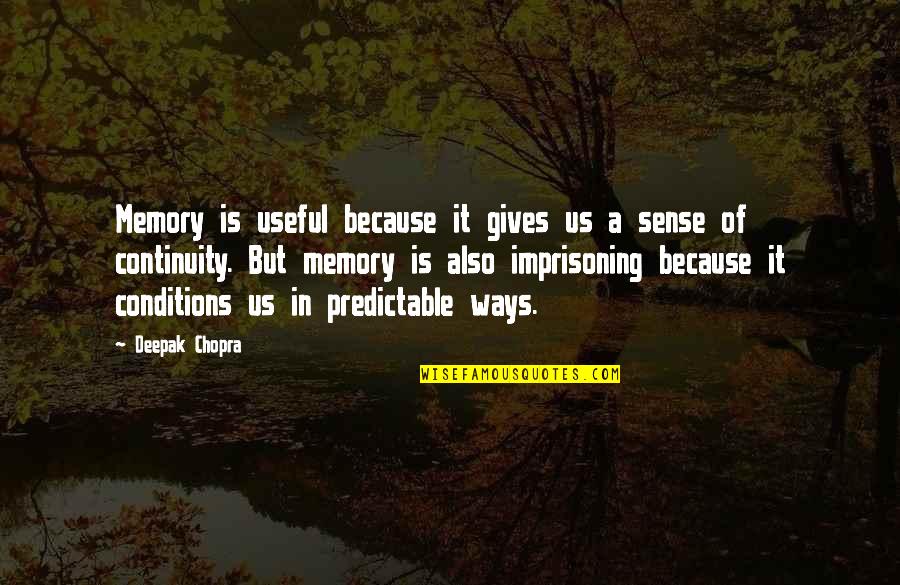 Memory is useful because it gives us a sense of continuity. But memory is also imprisoning because it conditions us in predictable ways. —
Deepak Chopra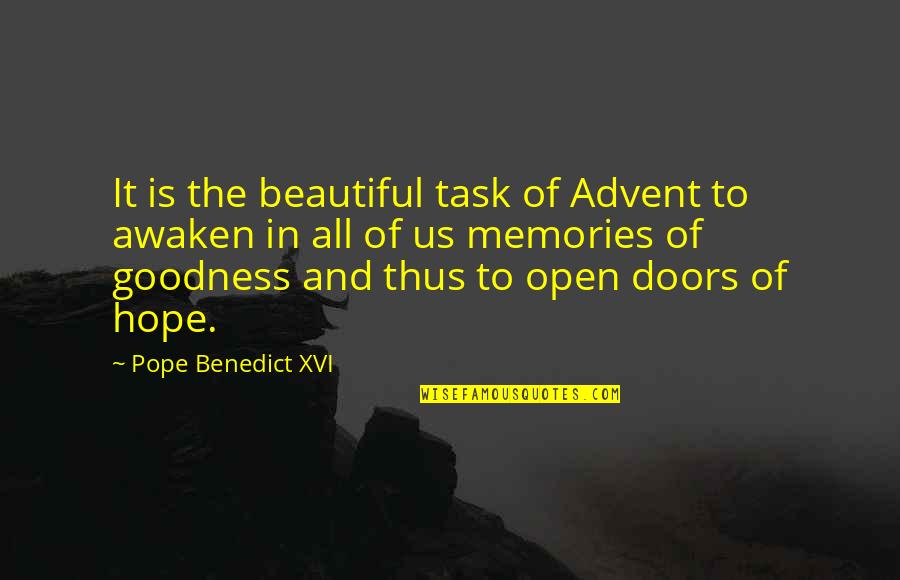 It is the beautiful task of Advent to awaken in all of us memories of goodness and thus to open doors of hope. —
Pope Benedict XVI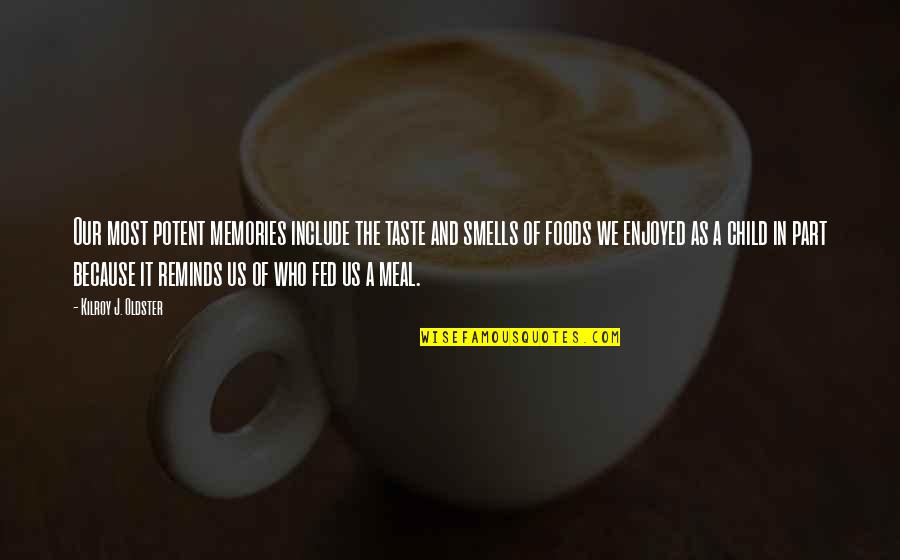 Our most potent memories include the taste and smells of foods we enjoyed as a child in part because it reminds us of who fed us a meal. —
Kilroy J. Oldster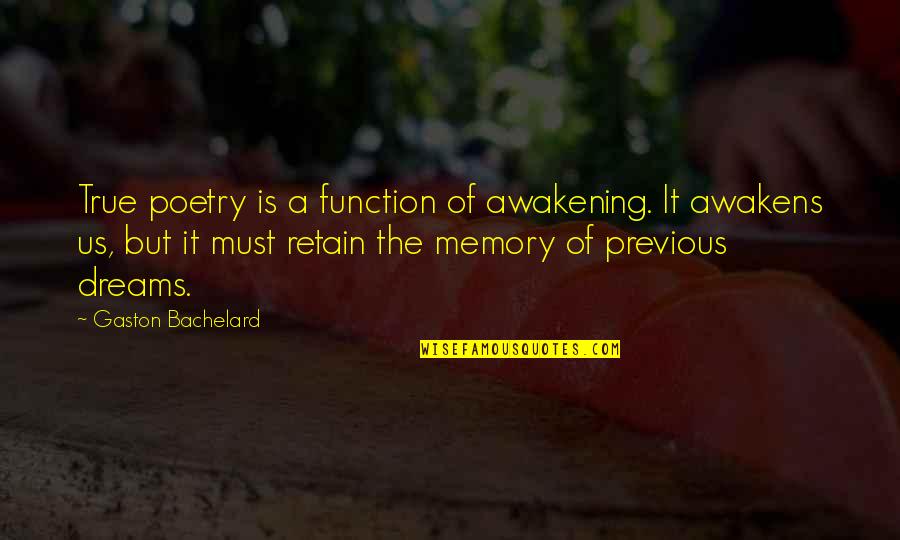 True poetry is a function of awakening. It awakens us, but it must retain the memory of previous dreams. —
Gaston Bachelard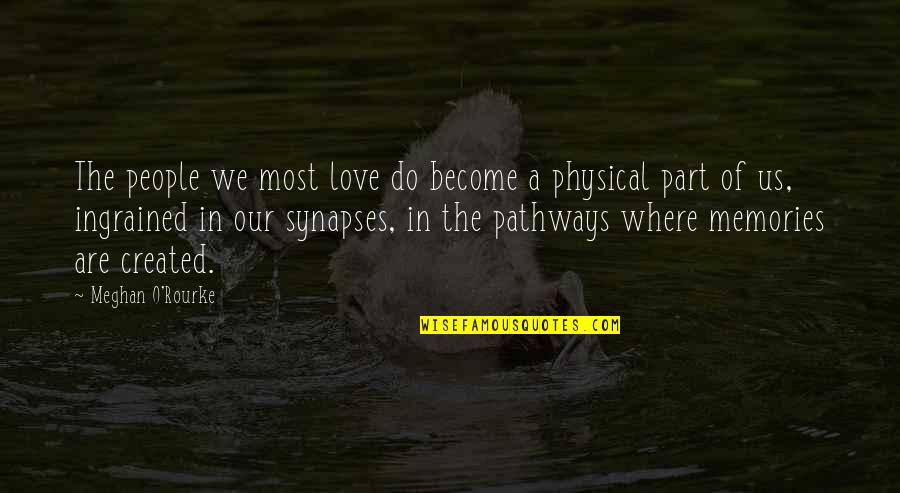 The people we most love do become a physical part of us, ingrained in our synapses, in the pathways where memories are created. —
Meghan O'Rourke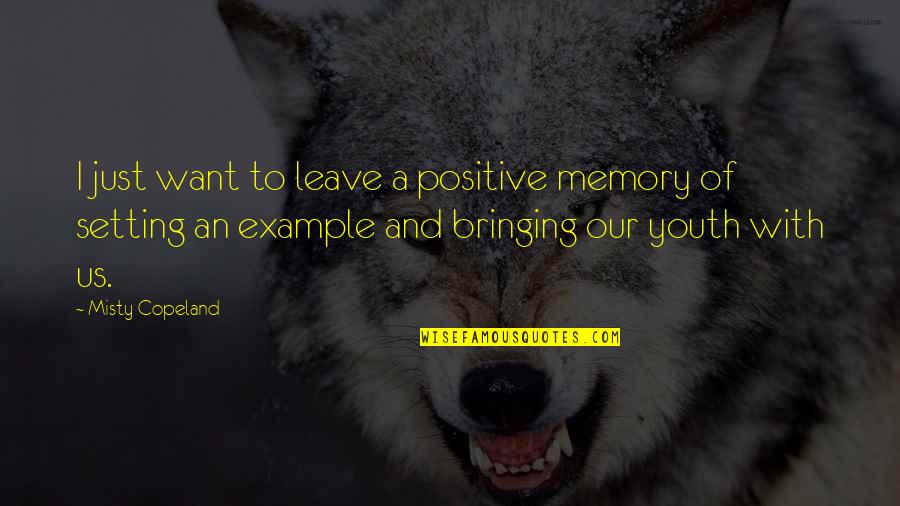 I just want to leave a positive memory of setting an example and bringing our youth with us. —
Misty Copeland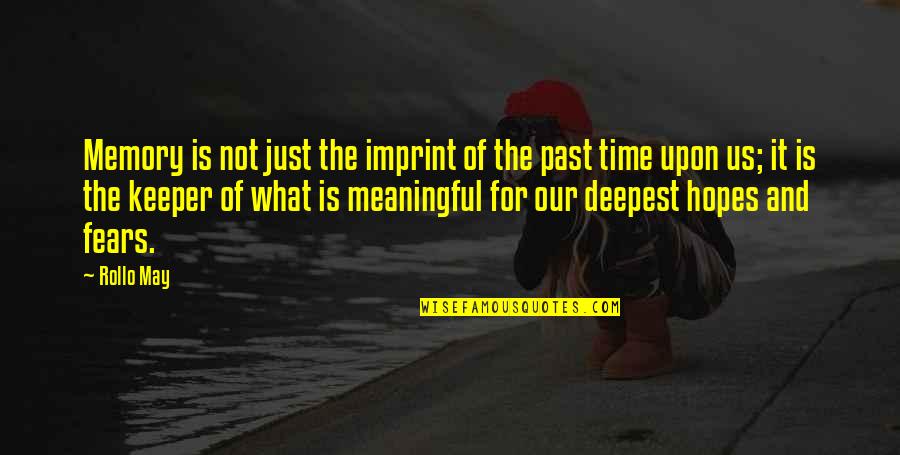 Memory is not just the imprint of the past time upon us; it is the keeper of what is meaningful for our deepest hopes and fears. —
Rollo May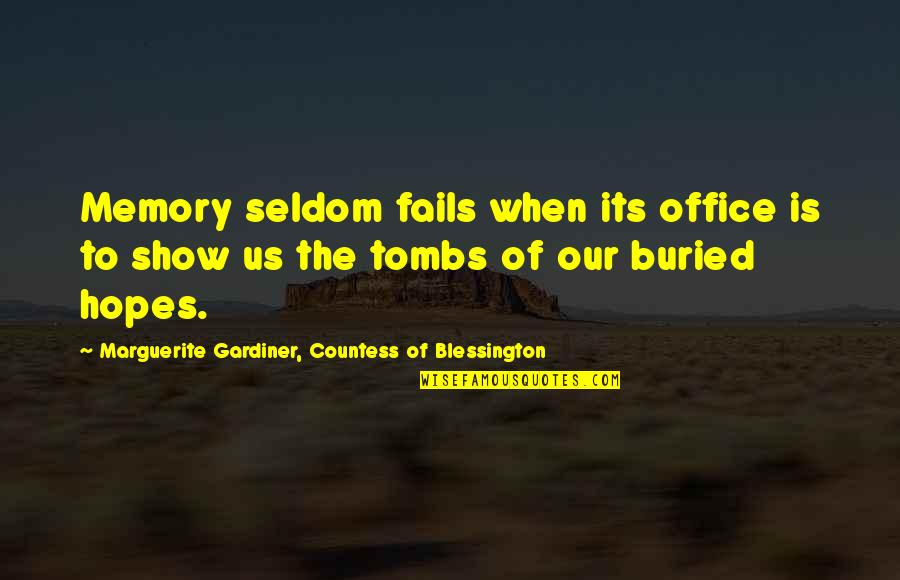 Memory seldom fails when its office is to show us the tombs of our buried hopes. —
Marguerite Gardiner, Countess Of Blessington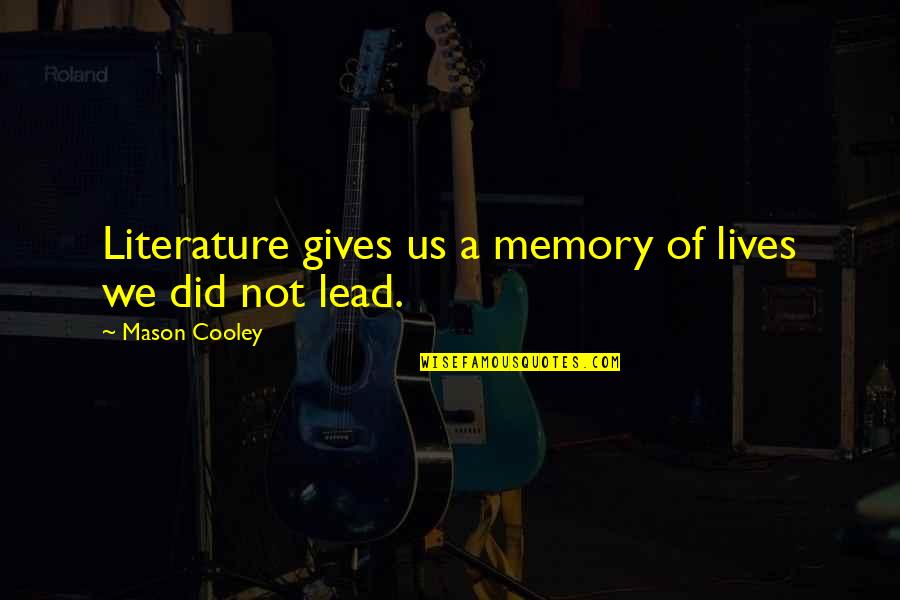 Literature gives us a memory of lives we did not lead. —
Mason Cooley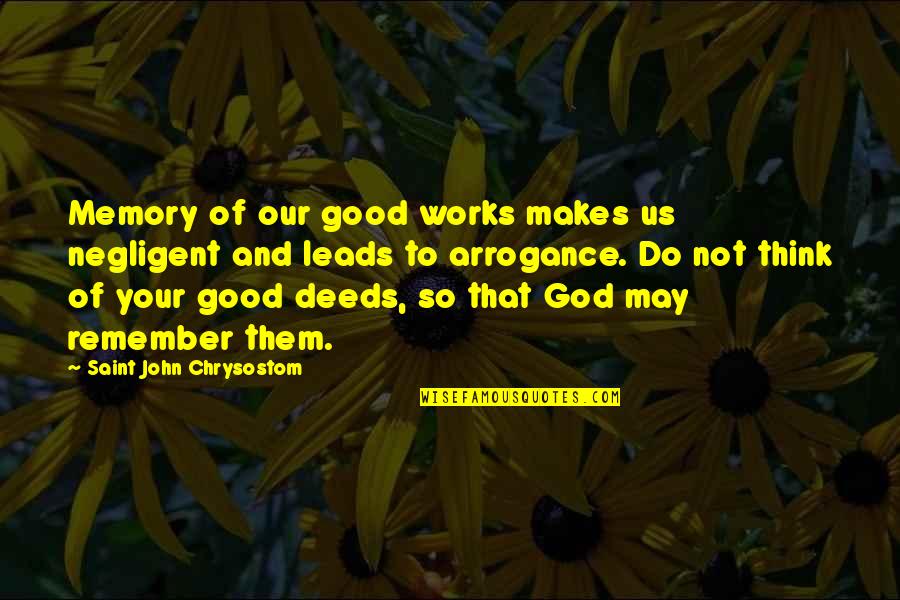 Memory of our good works makes us negligent and leads to arrogance. Do not think of your good deeds, so that God may remember them. —
Saint John Chrysostom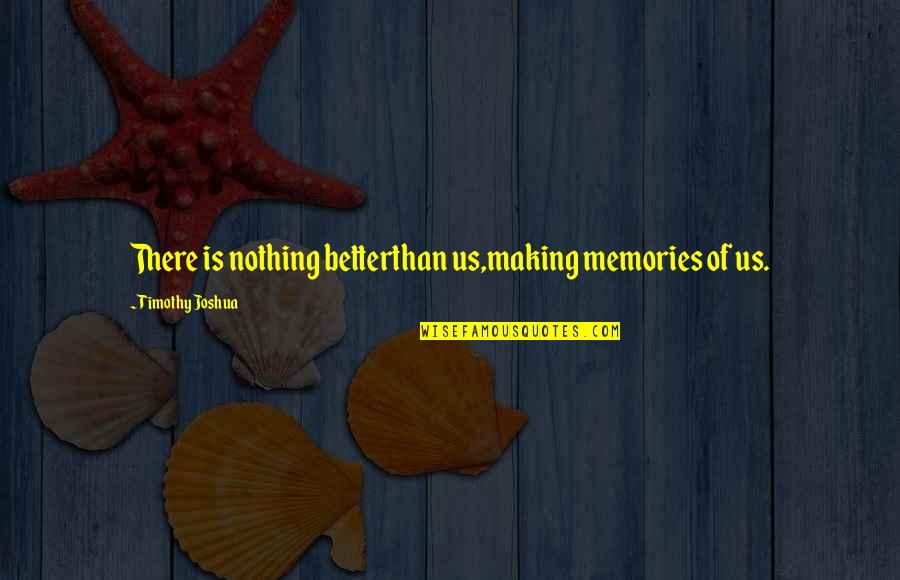 There is nothing better
than us,
making
memories of us
. —
Timothy Joshua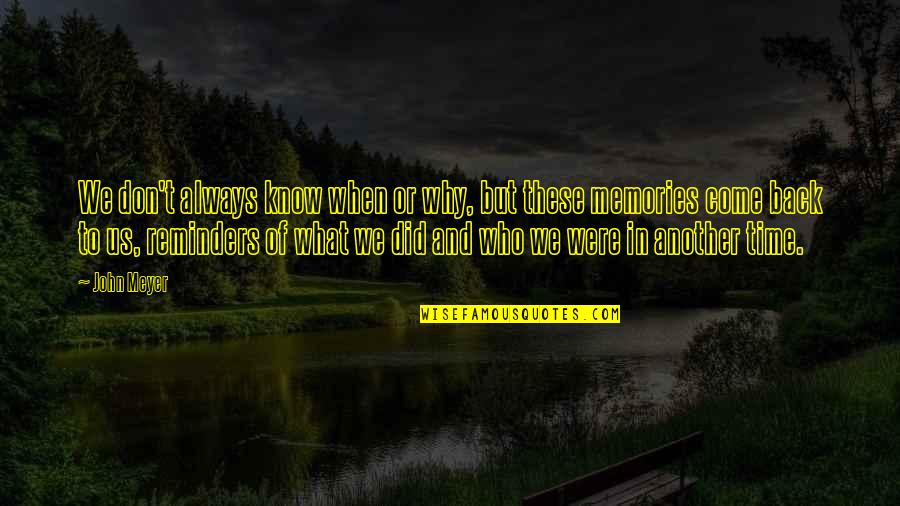 We don't always know when or why, but these memories come back to us, reminders of what we did and who we were in another time. —
John Meyer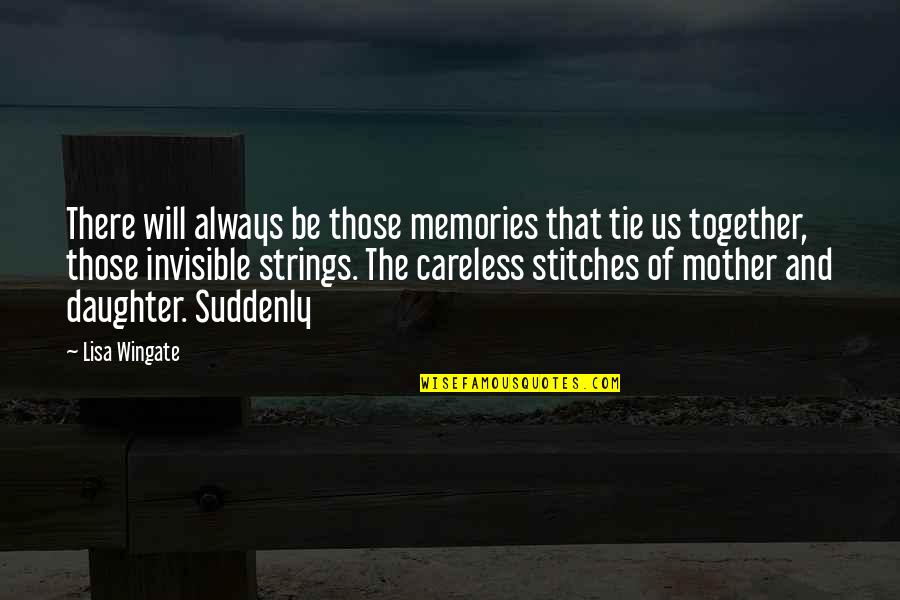 There will always be those memories that tie us together, those invisible strings. The careless stitches of mother and daughter. Suddenly —
Lisa Wingate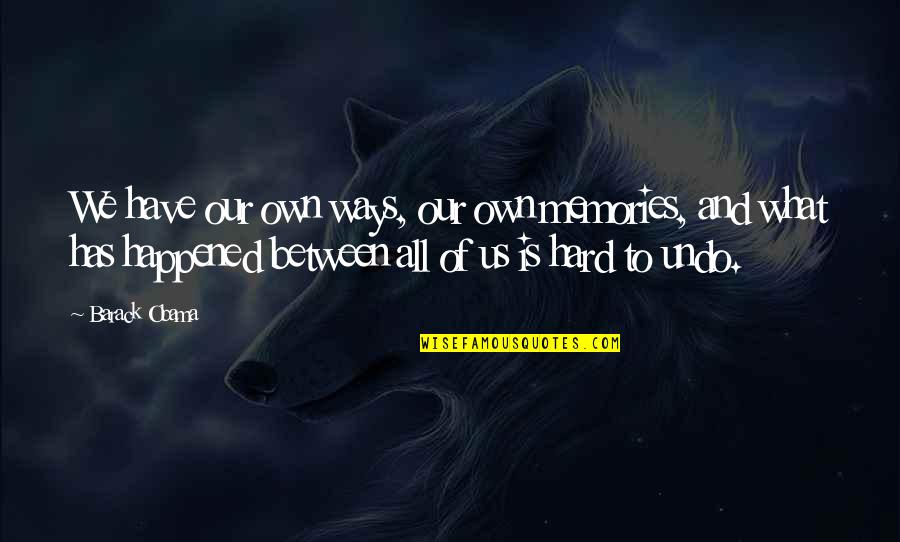 We have our own ways, our own memories, and what has happened between all of us is hard to undo. —
Barack Obama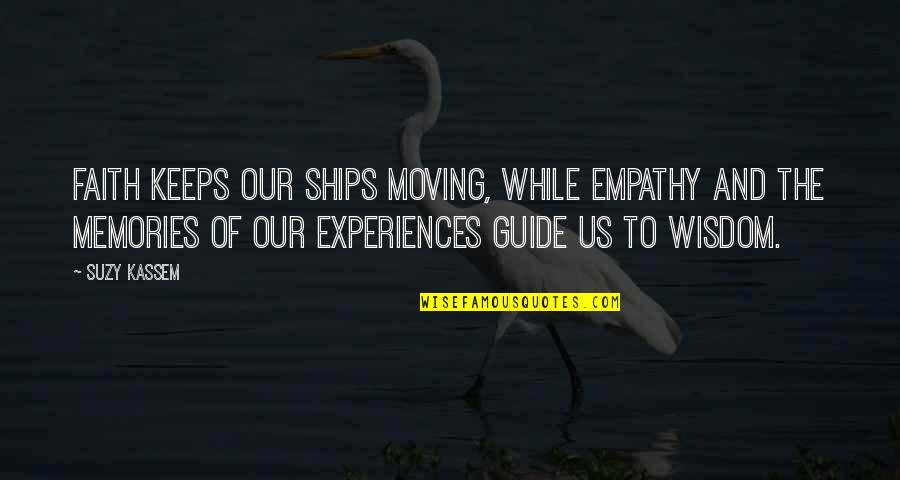 Faith keeps our ships moving, while empathy and the memories of our experiences guide us to wisdom. —
Suzy Kassem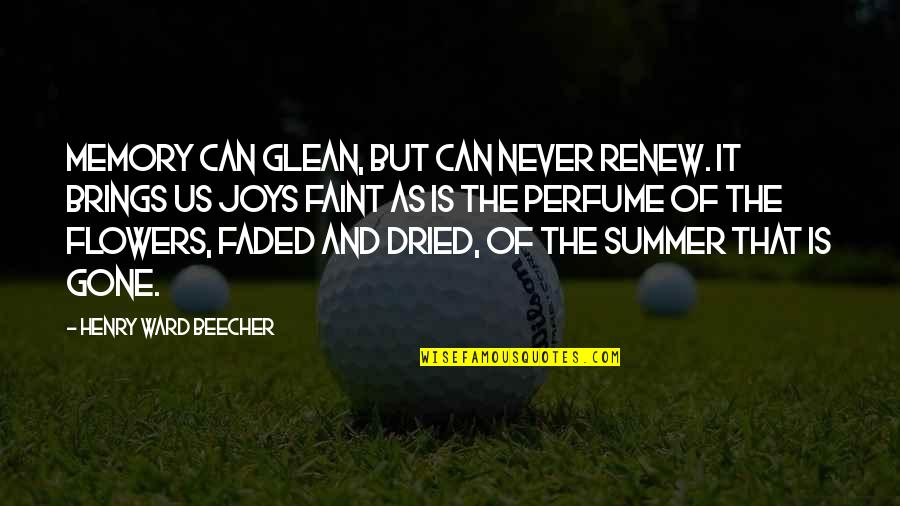 Memory can glean, but can never renew. It brings us joys faint as is the perfume of the flowers, faded and dried, of the summer that is gone. —
Henry Ward Beecher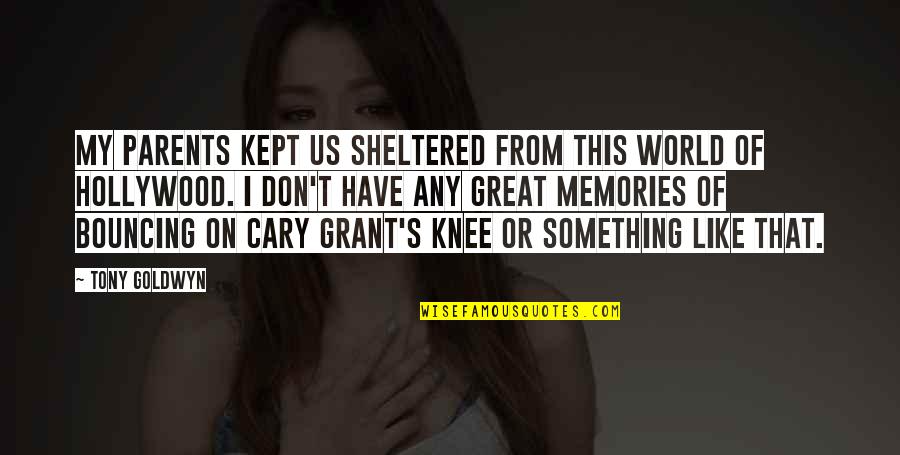 My parents kept us sheltered from this world of Hollywood. I don't have any great memories of bouncing on Cary Grant's knee or something like that. —
Tony Goldwyn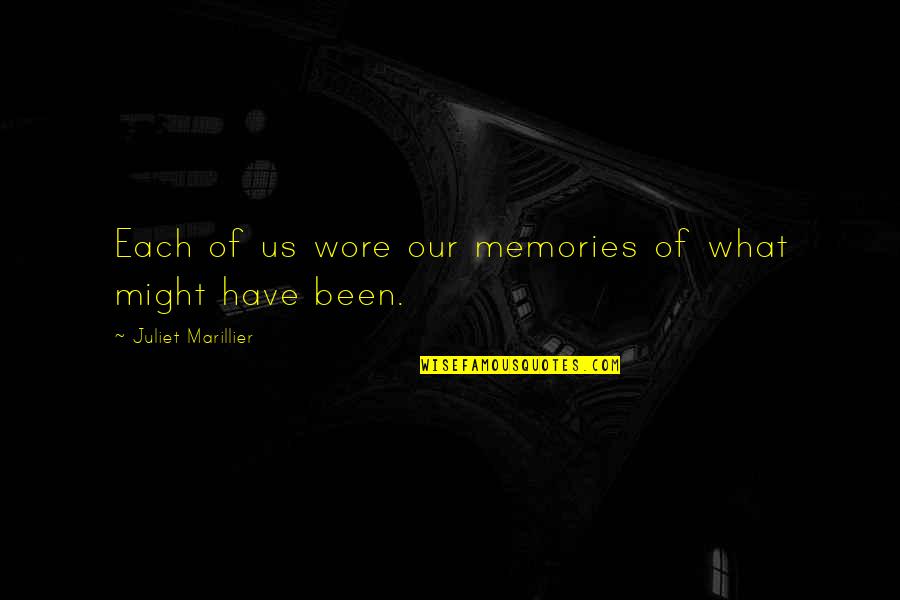 Each of us wore our memories of what might have been. —
Juliet Marillier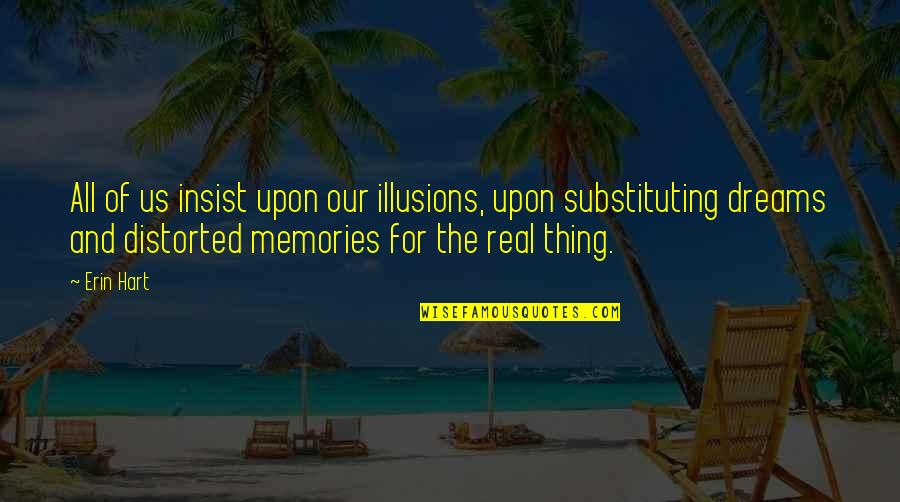 All of us insist upon our illusions, upon substituting dreams and distorted memories for the real thing. —
Erin Hart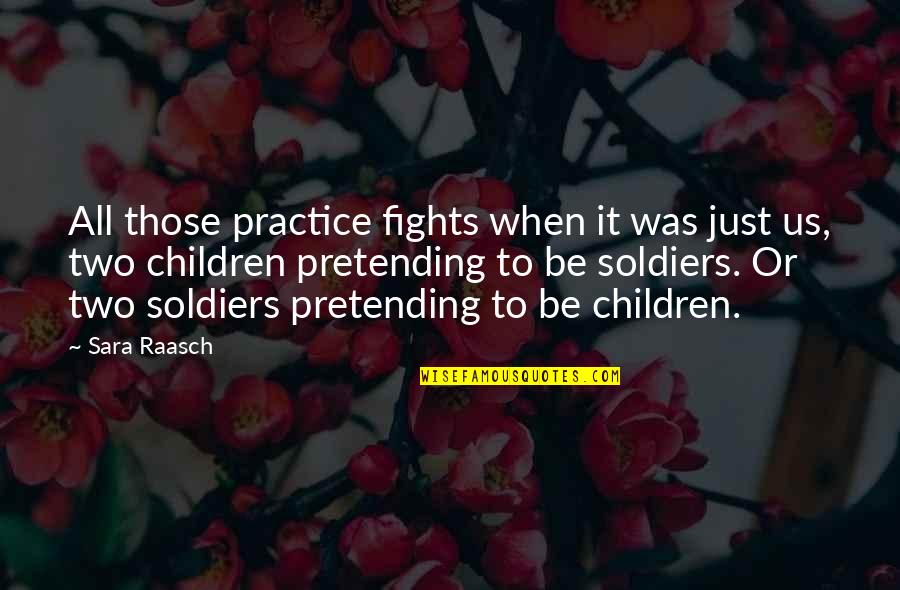 All those practice fights when it was just us, two children pretending to be soldiers. Or two soldiers pretending to be children. —
Sara Raasch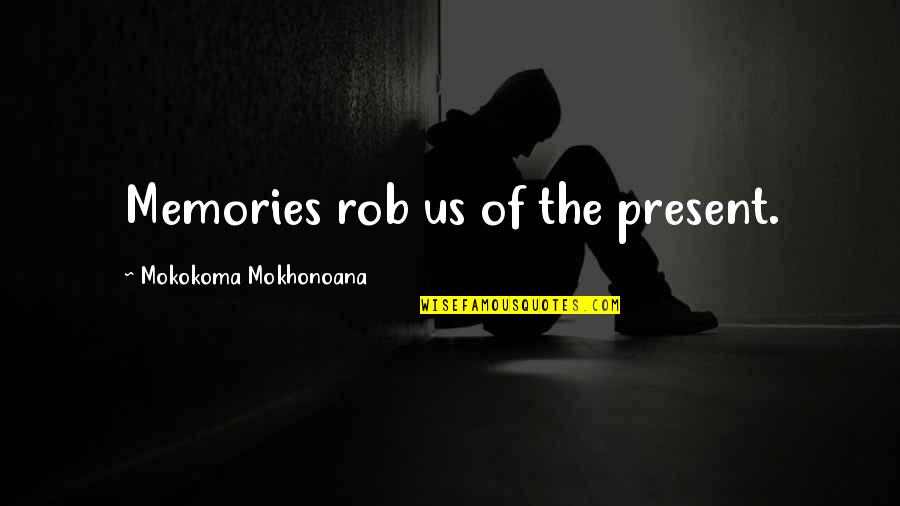 Memories rob us of the present. —
Mokokoma Mokhonoana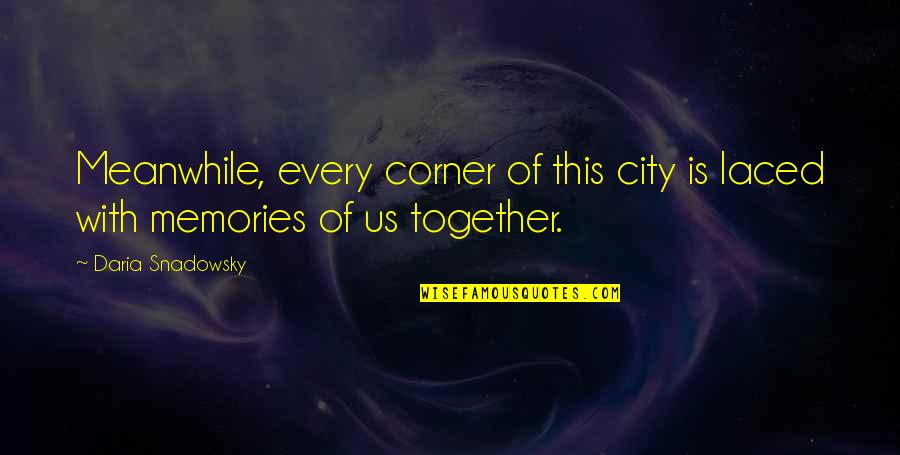 Meanwhile, every corner of this city is laced with
memories of us
together. —
Daria Snadowsky
Memory is the sense of loss, and loss pulls us after it. —
Marilynne Robinson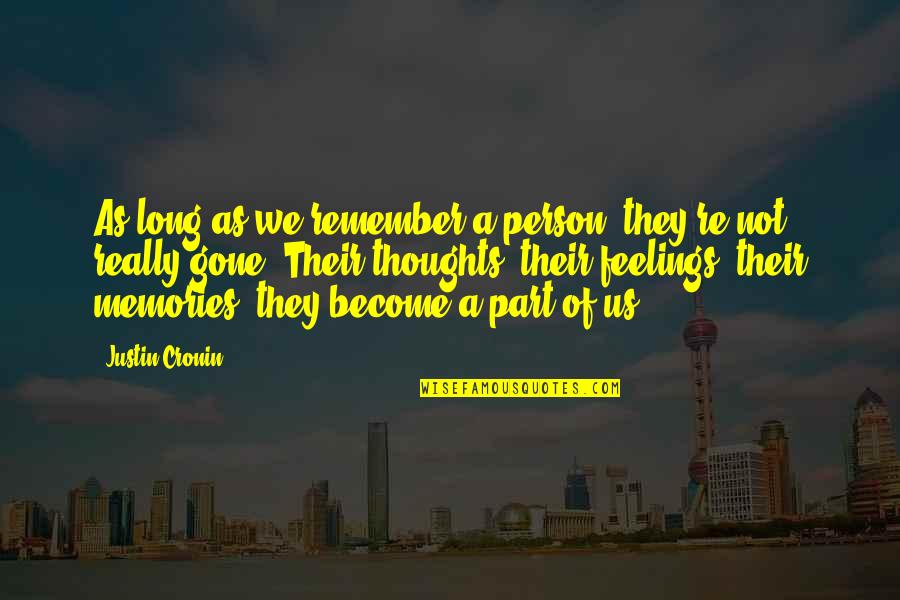 As long as we remember a person, they're not really gone. Their thoughts, their feelings, their memories, they become a part of us. —
Justin Cronin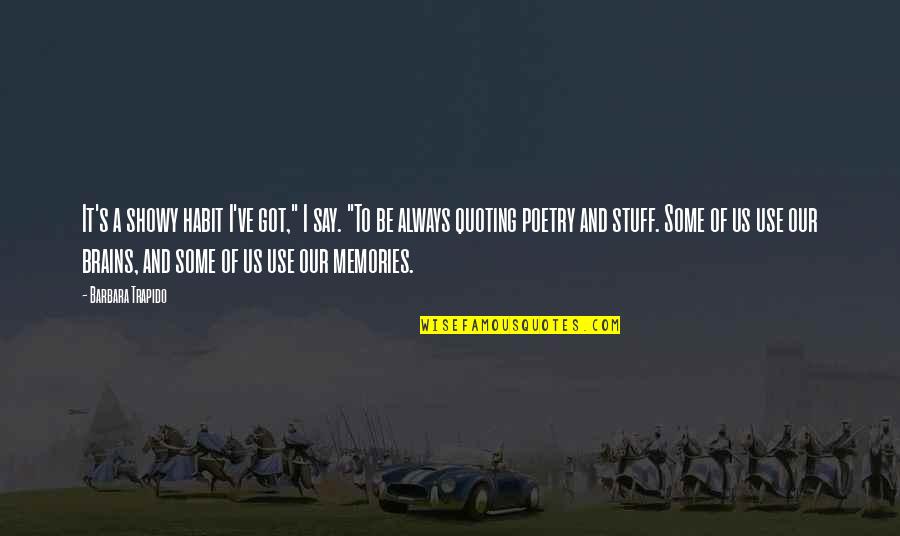 It's a showy habit I've got," I say. "To be always quoting poetry and stuff. Some of us use our brains, and some of us use our memories. —
Barbara Trapido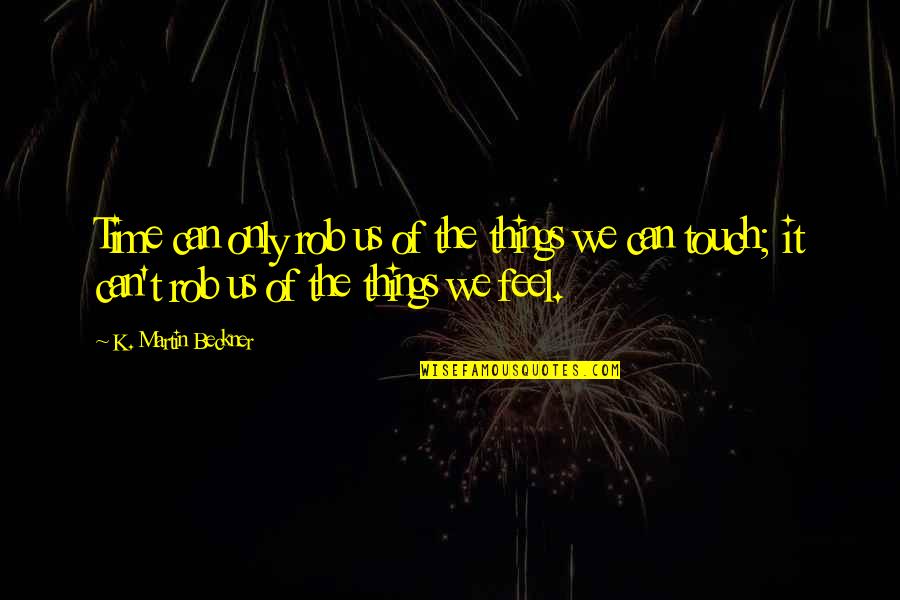 Time can only rob us of the things we can touch; it can't rob us of the things we feel. —
K. Martin Beckner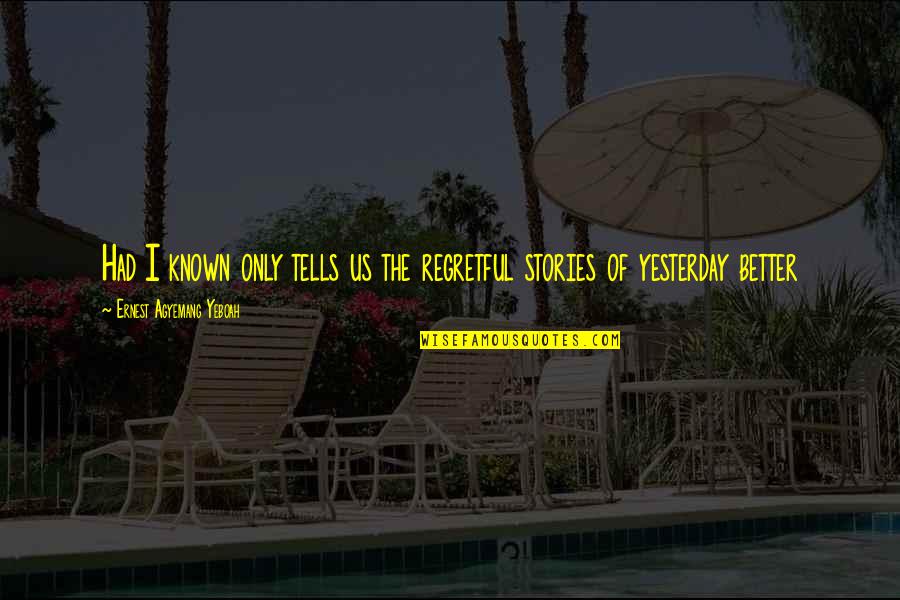 Had I known only tells us the regretful stories of yesterday better —
Ernest Agyemang Yeboah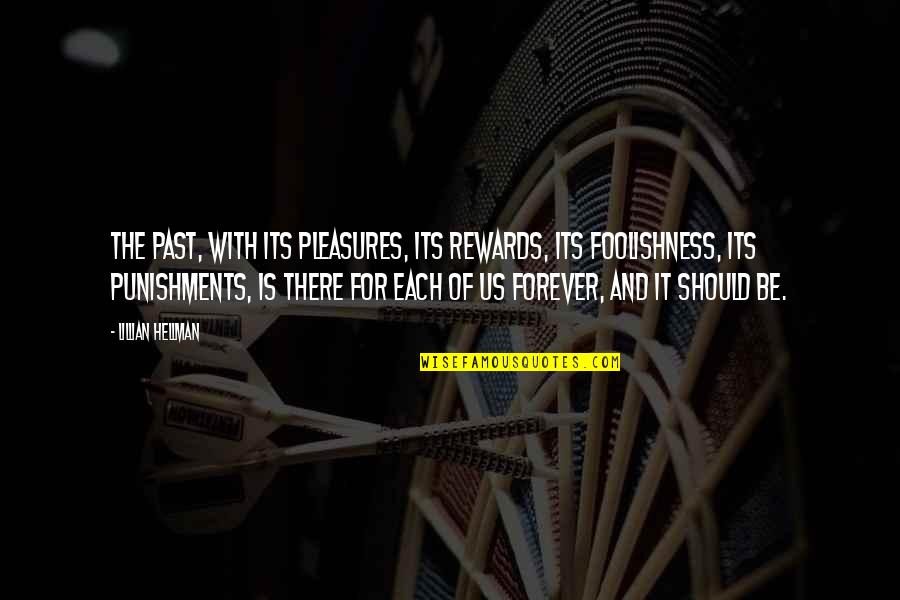 The past, with its pleasures, its rewards, its foolishness, its punishments, is there for each of us forever, and it should be. —
Lillian Hellman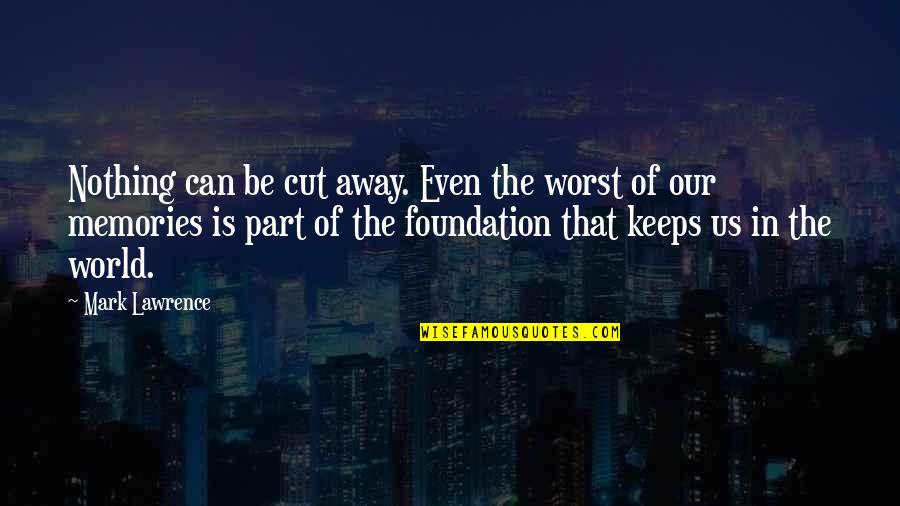 Nothing can be cut away. Even the worst of our memories is part of the foundation that keeps us in the world. —
Mark Lawrence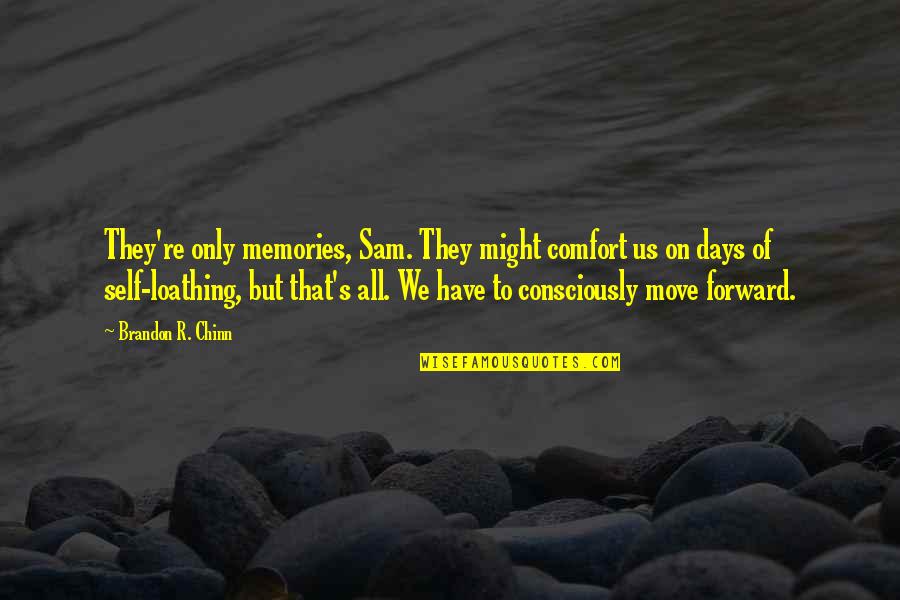 They're only memories, Sam. They might comfort us on days of self-loathing, but that's all. We have to consciously move forward. —
Brandon R. Chinn
In memory each of us is an artist: each of us creates. —
Patricia Hampl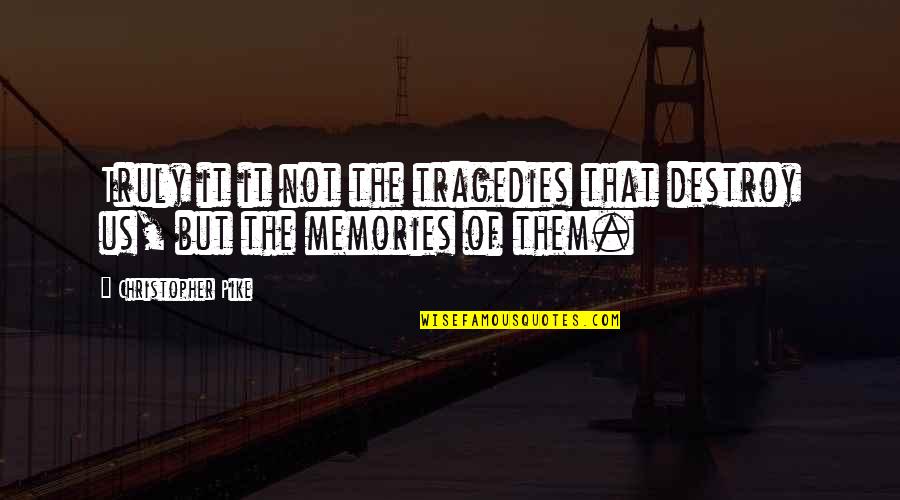 Truly it it not the tragedies that destroy us, but the memories of them. —
Christopher Pike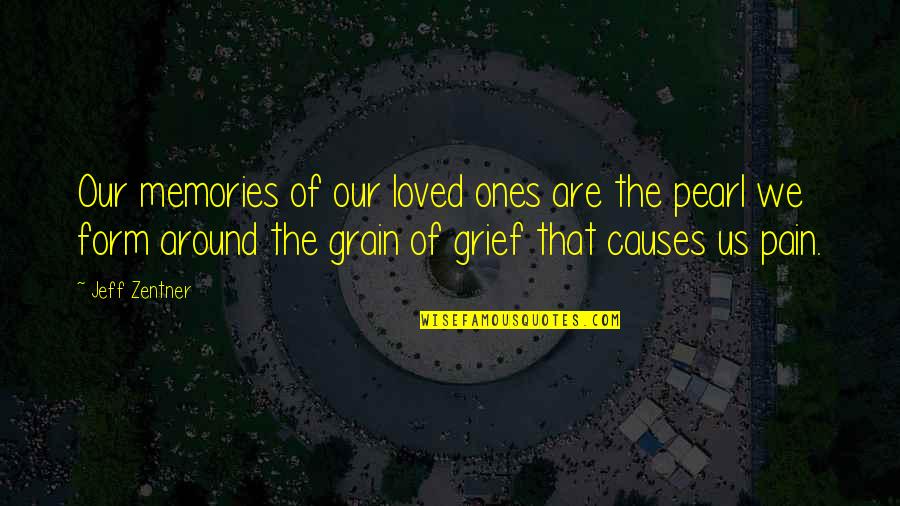 Our memories of our loved ones are the pearl we form around the grain of grief that causes us pain. —
Jeff Zentner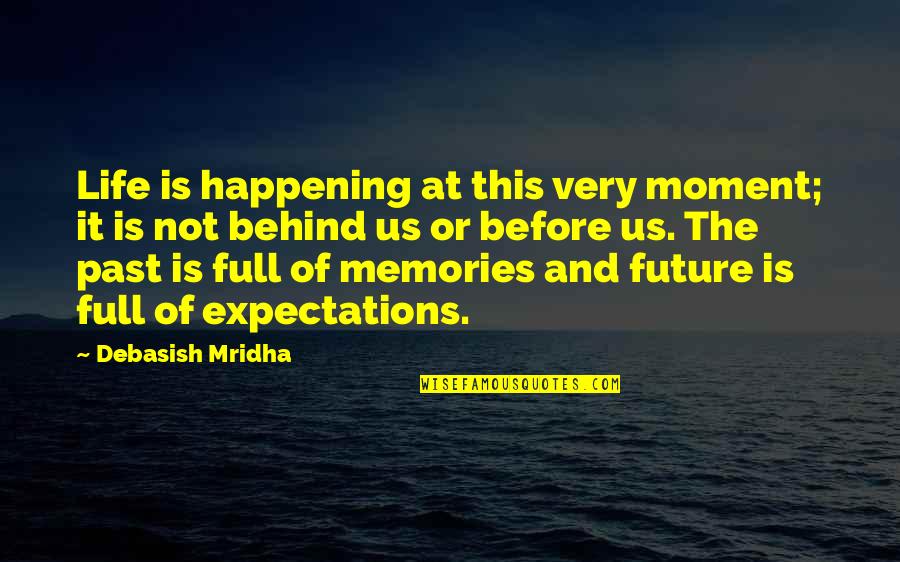 Life is happening at this very moment; it is not behind us or before us. The past is full of memories and future is full of expectations. —
Debasish Mridha