Worthwhile Work Quotes
Collection of top 27 famous quotes about Worthwhile Work
Worthwhile Work Quotes & Sayings
Happy to read and share the best inspirational Worthwhile Work quotes, sayings and quotations on Wise Famous Quotes.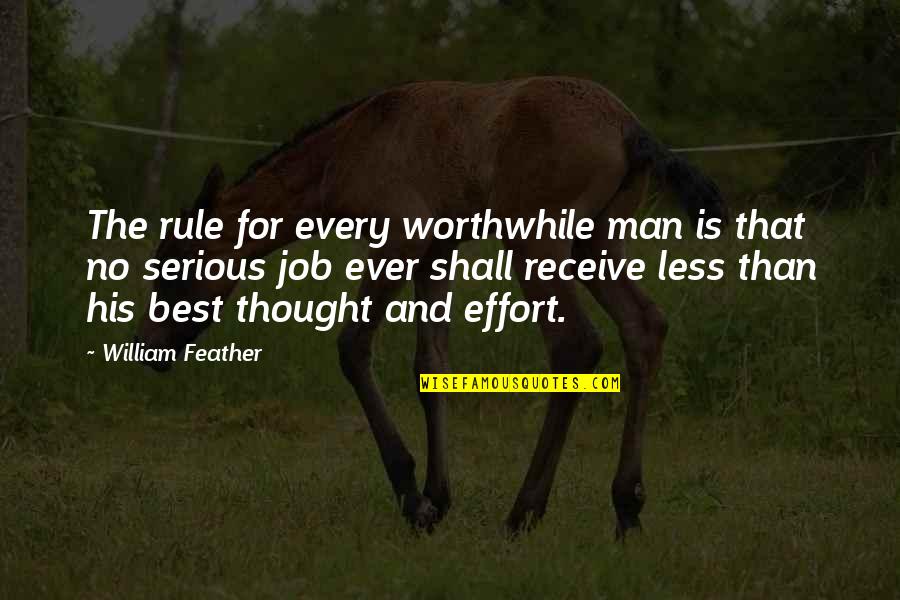 The rule for every worthwhile man is that no serious job ever shall receive less than his best thought and effort.
—
William Feather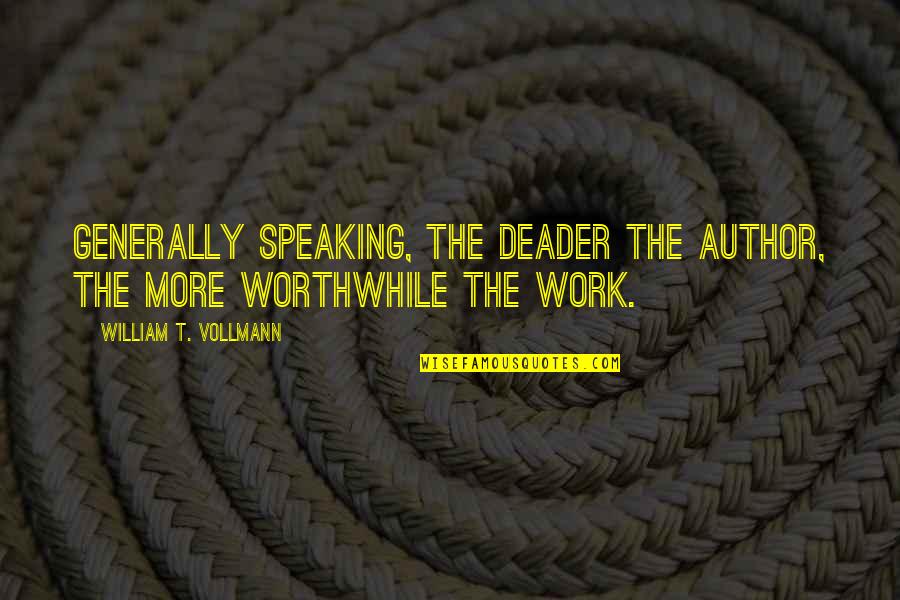 Generally speaking, the deader the author, the more worthwhile the work.
—
William T. Vollmann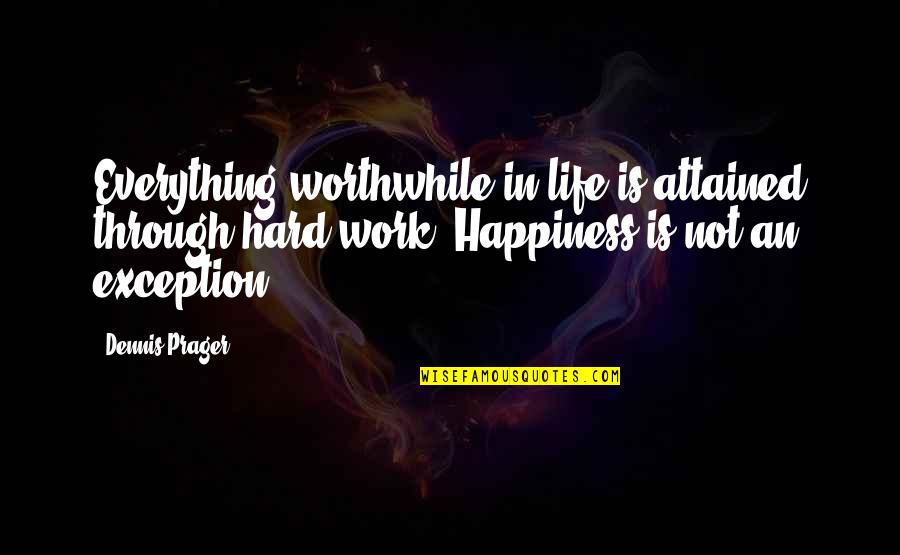 Everything worthwhile in life is attained through hard work. Happiness is not an exception.
—
Dennis Prager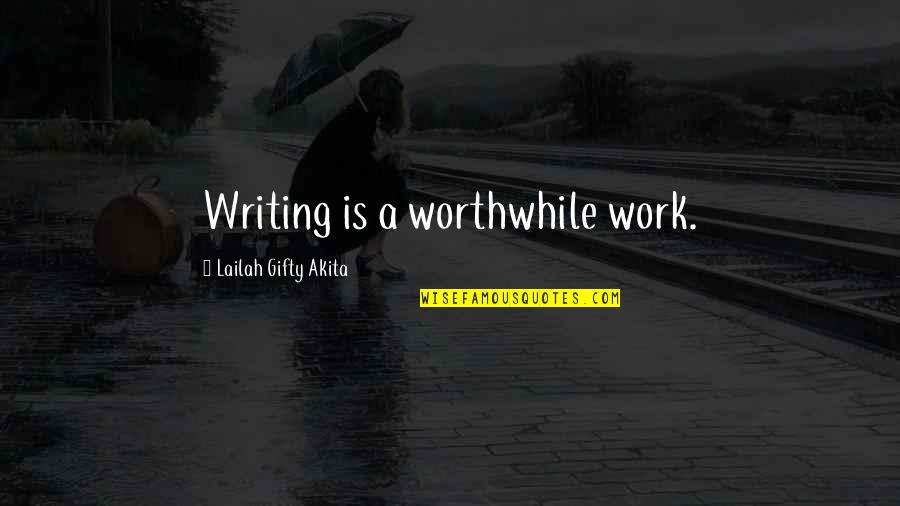 Writing is a worthwhile work.
—
Lailah Gifty Akita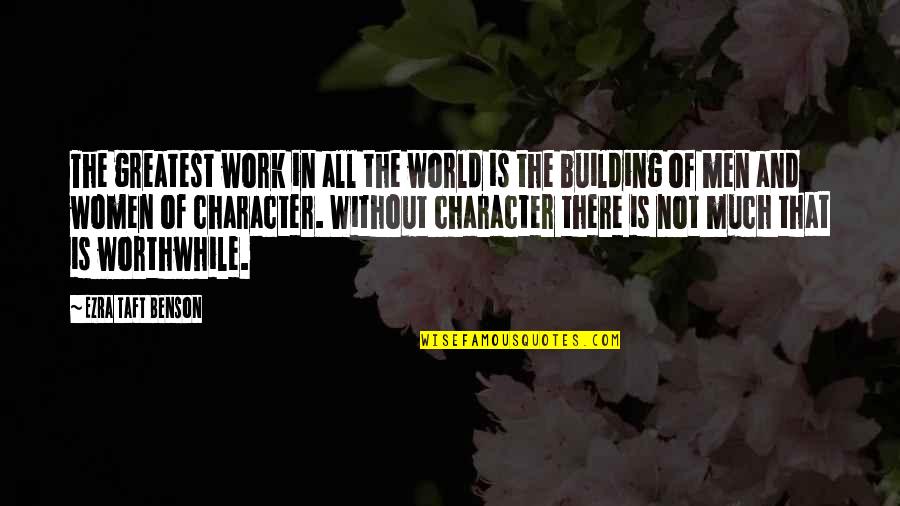 The greatest work in all the world is the building of men and women of character. Without character there is not much that is worthwhile.
—
Ezra Taft Benson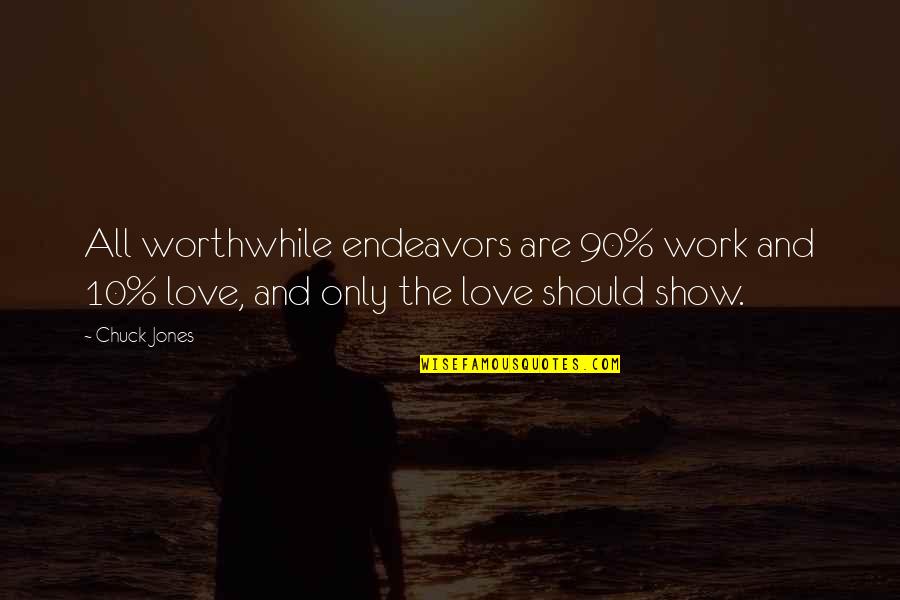 All worthwhile endeavors are 90% work and 10% love, and only the love should show. —
Chuck Jones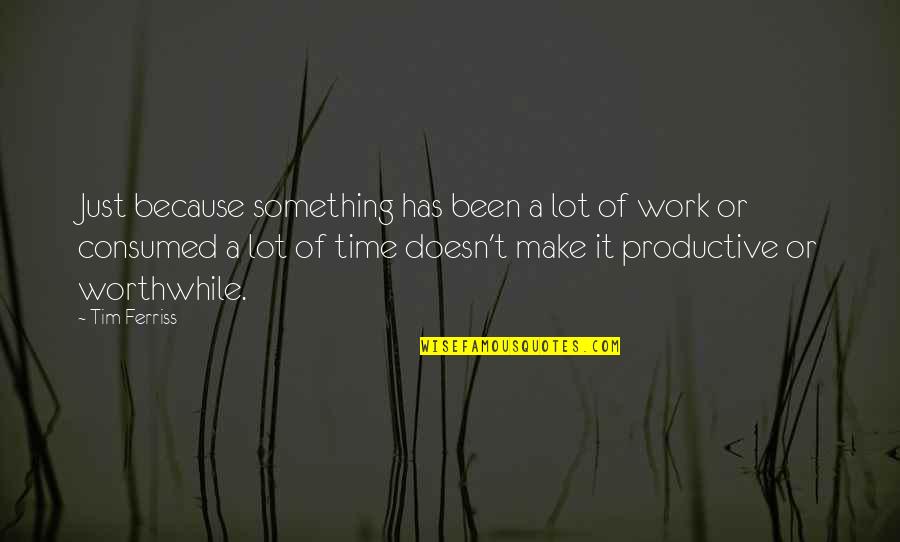 Just because something has been a lot of work or consumed a lot of time doesn't make it productive or worthwhile. —
Tim Ferriss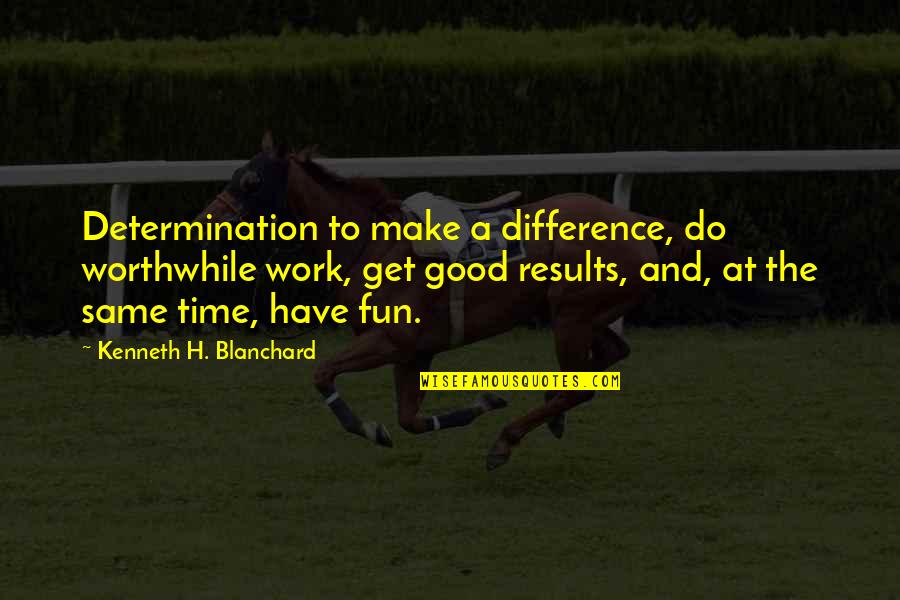 Determination to make a difference, do
worthwhile work
, get good results, and, at the same time, have fun. —
Kenneth H. Blanchard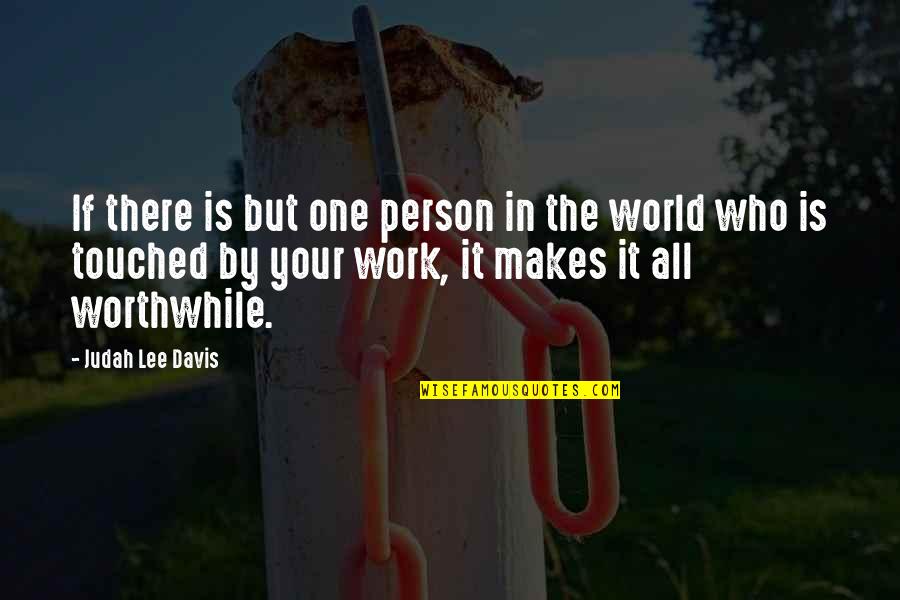 If there is but one person in the world who is touched by your work, it makes it all worthwhile. —
Judah Lee Davis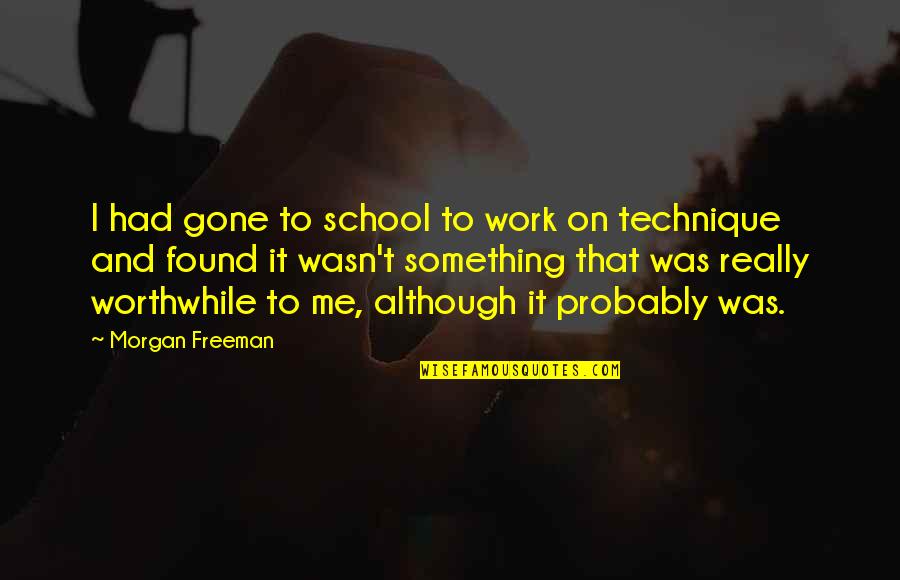 I had gone to school to work on technique and found it wasn't something that was really worthwhile to me, although it probably was. —
Morgan Freeman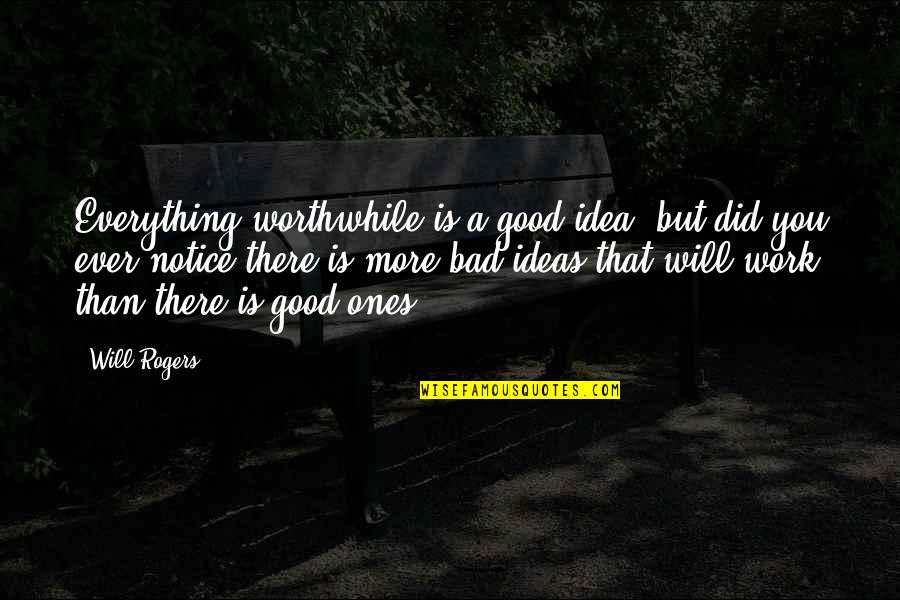 Everything worthwhile is a good idea, but did you ever notice there is more bad ideas that will work than there is good ones? —
Will Rogers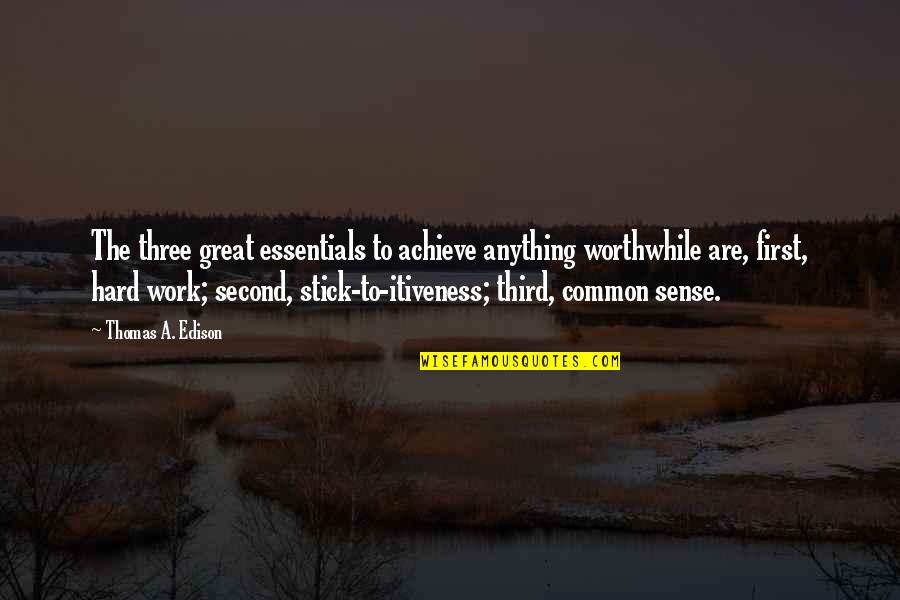 The three great essentials to achieve anything worthwhile are, first, hard work; second, stick-to-itiveness; third, common sense. —
Thomas A. Edison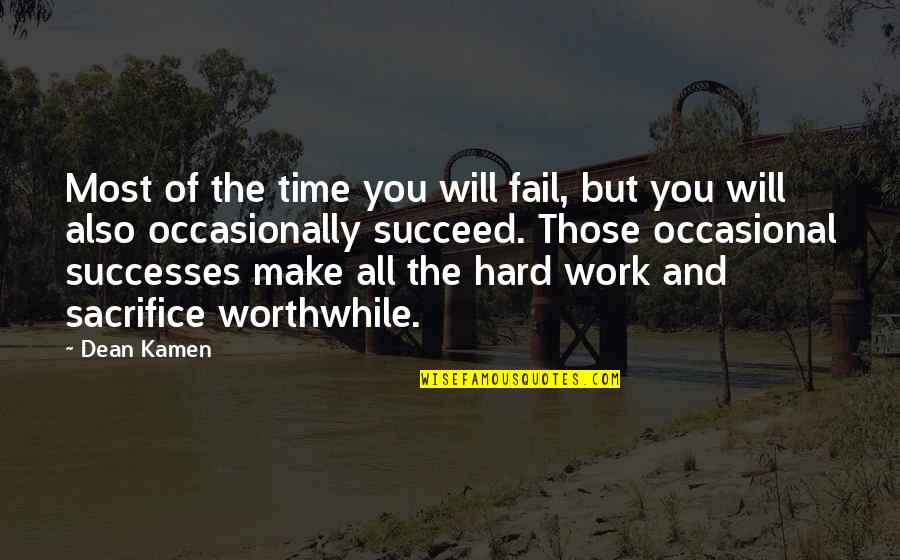 Most of the time you will fail, but you will also occasionally succeed. Those occasional successes make all the hard work and sacrifice worthwhile. —
Dean Kamen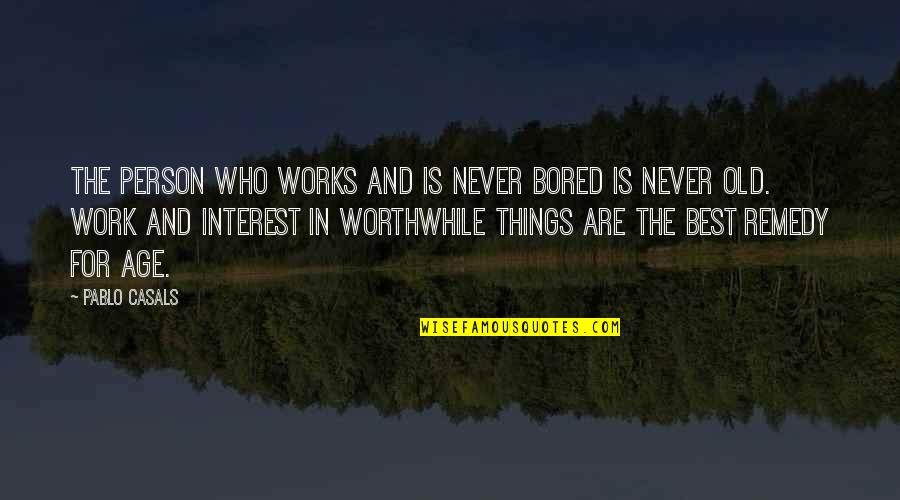 The person who works and is never bored is never old. Work and interest in worthwhile things are the best remedy for age. —
Pablo Casals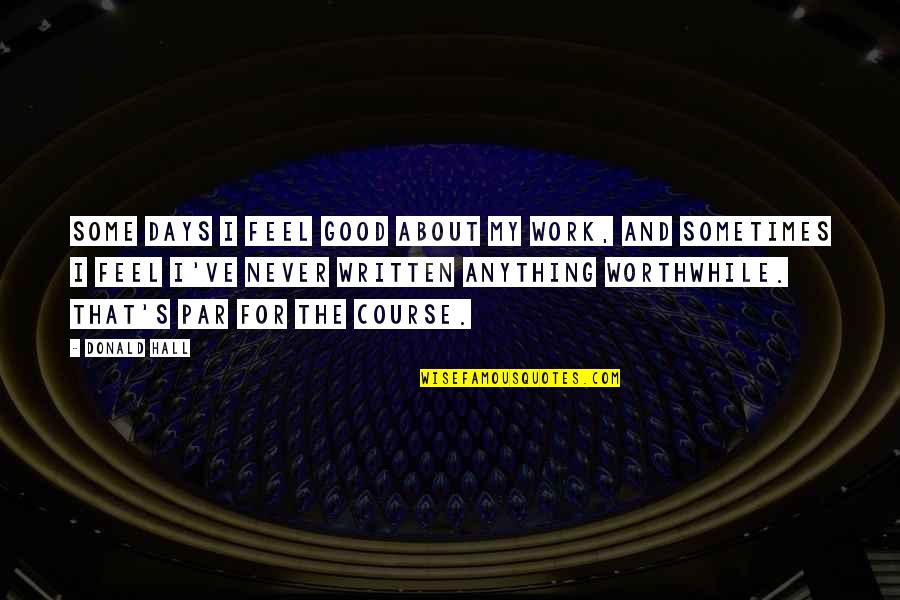 Some days I feel good about my work, and sometimes I feel I've never written anything worthwhile. That's par for the course. —
Donald Hall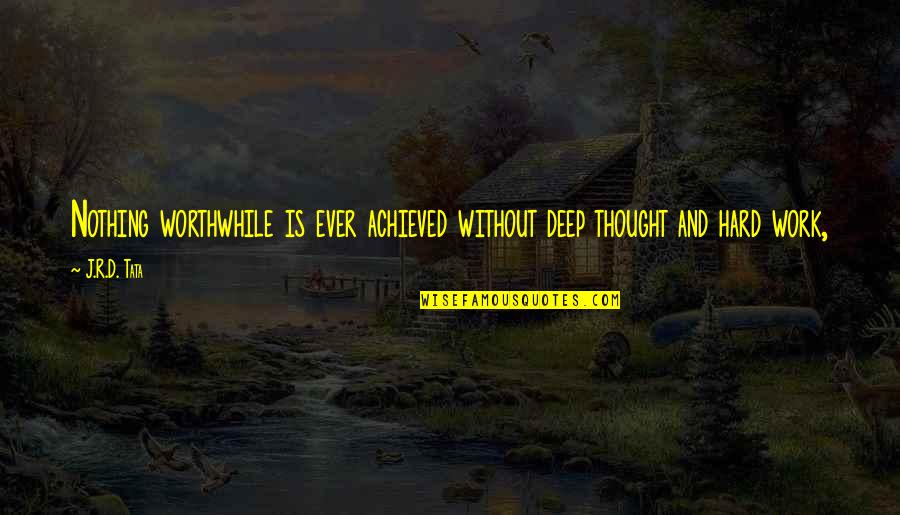 Nothing worthwhile is ever achieved without deep thought and hard work, —
J.R.D. Tata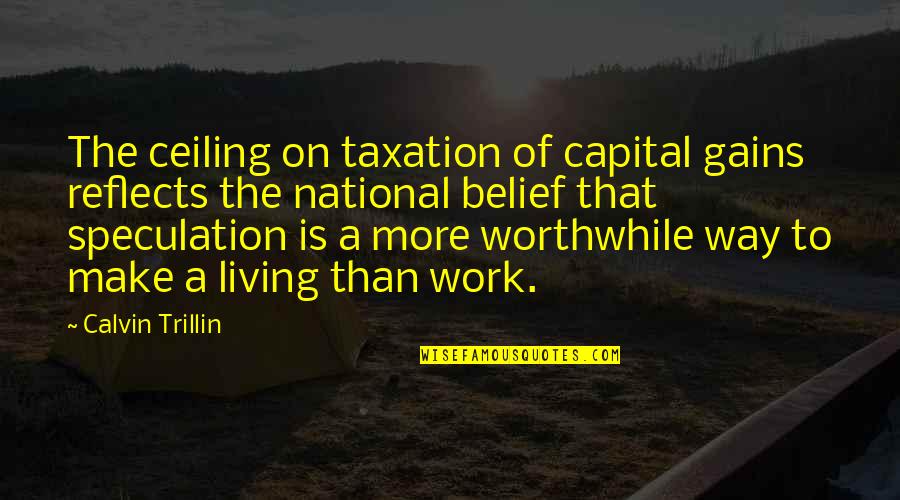 The ceiling on taxation of capital gains reflects the national belief that speculation is a more worthwhile way to make a living than work. —
Calvin Trillin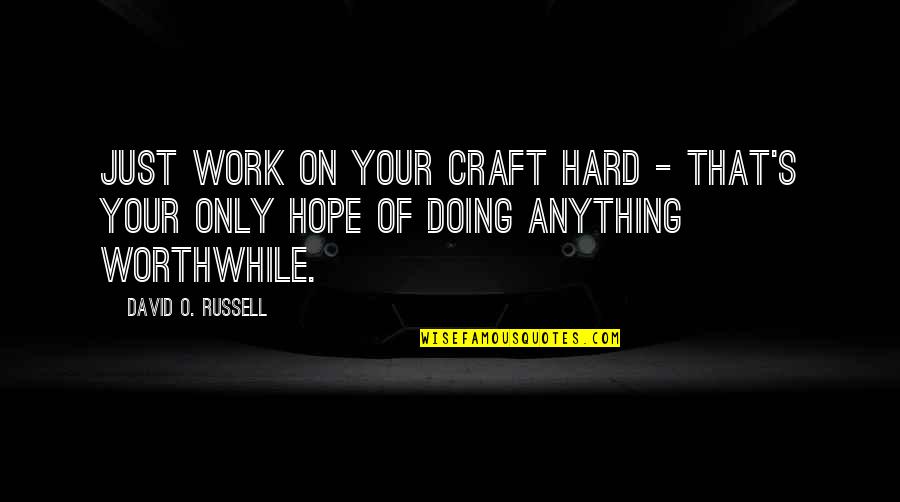 Just work on your craft hard - that's your only hope of doing anything worthwhile. —
David O. Russell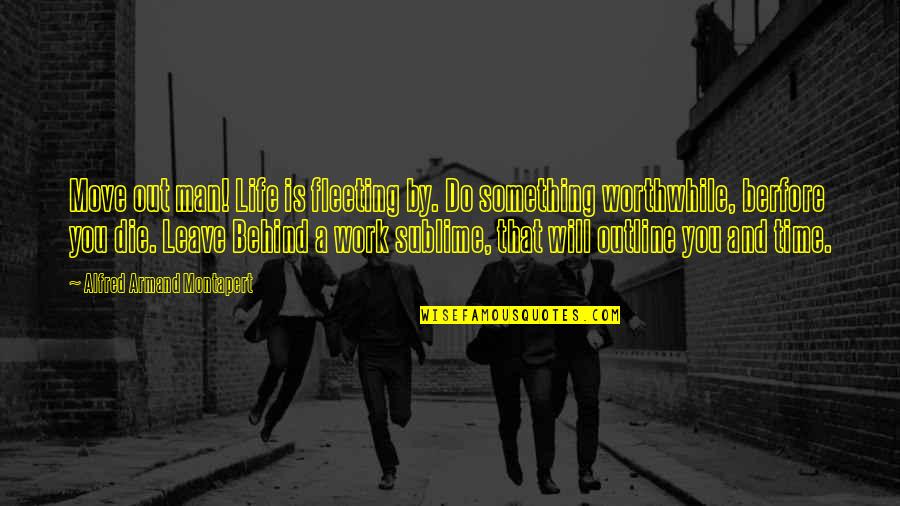 Move out man! Life is fleeting by. Do something worthwhile, berfore you die. Leave Behind a work sublime, that will outline you and time. —
Alfred Armand Montapert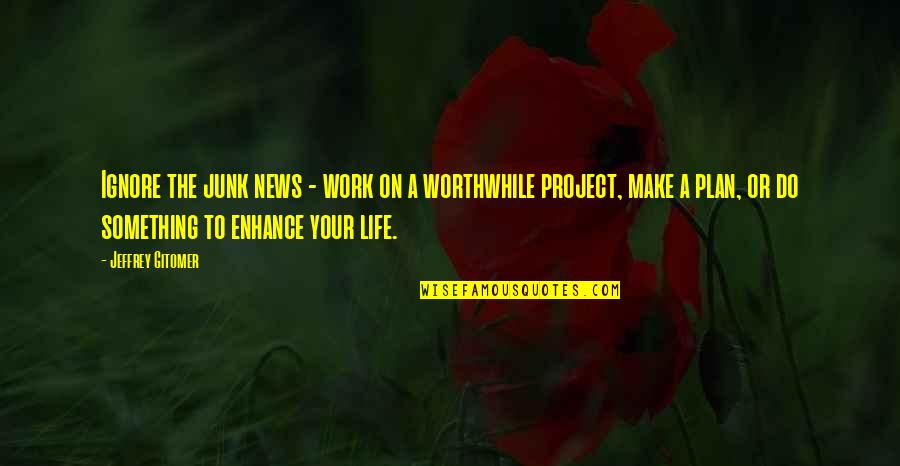 Ignore the junk news - work on a worthwhile project, make a plan, or do something to enhance your life. —
Jeffrey Gitomer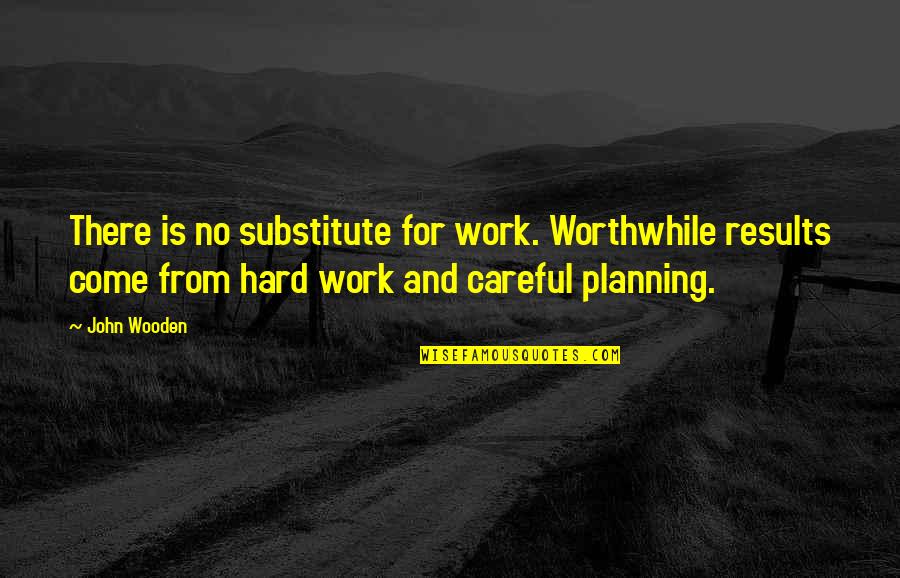 There is no substitute for work. Worthwhile results come from hard work and careful planning. —
John Wooden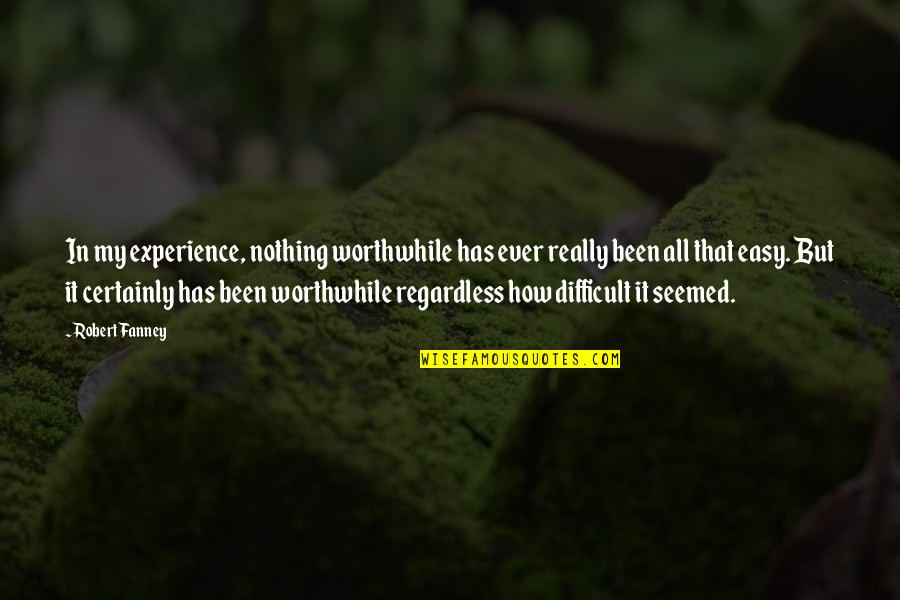 In my experience, nothing worthwhile has ever really been all that easy. But it certainly has been worthwhile regardless how difficult it seemed. —
Robert Fanney