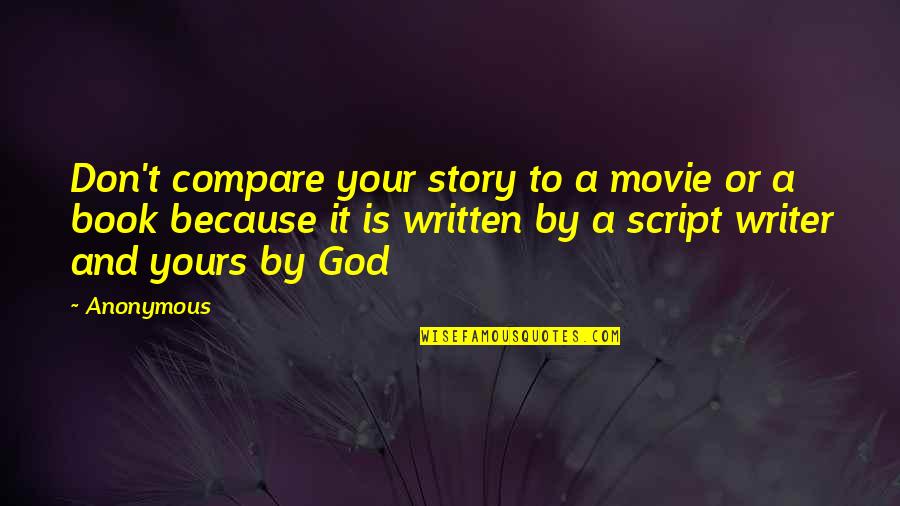 Don't compare your story to a movie or a book because it is written by a script writer and yours by God
—
Anonymous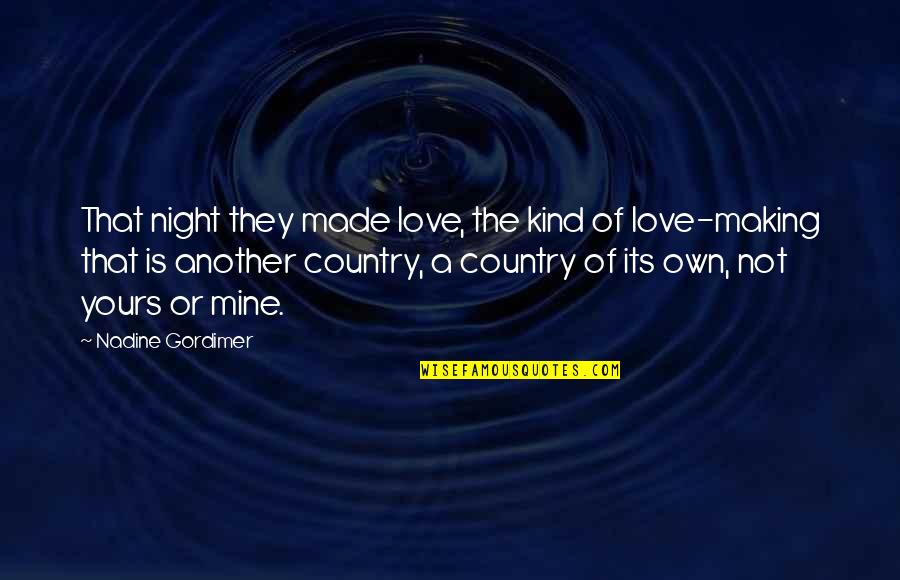 That night they made love, the kind of love-making that is another country, a country of its own, not yours or mine.
—
Nadine Gordimer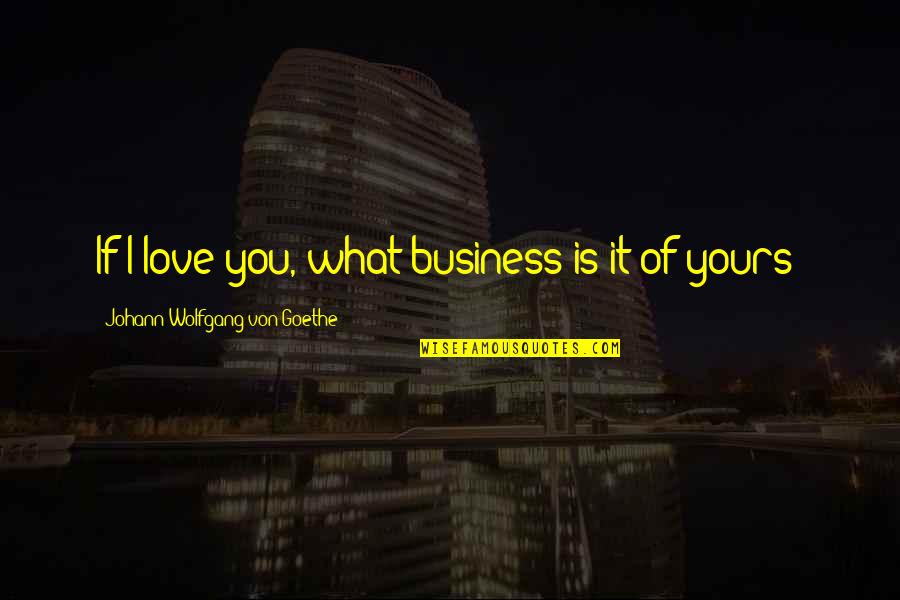 If I love you, what business is it of yours?
—
Johann Wolfgang Von Goethe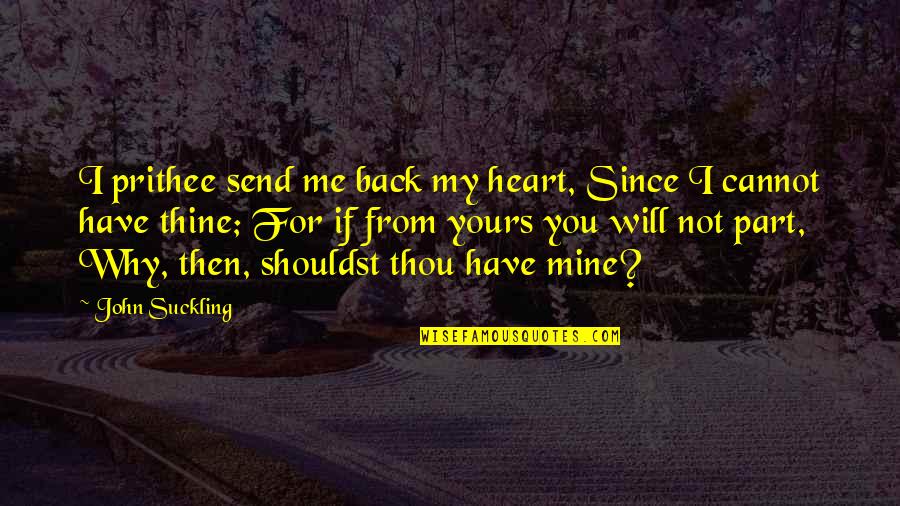 I prithee send me back my heart, Since I cannot have thine; For if from yours you will not part, Why, then, shouldst thou have mine?
—
John Suckling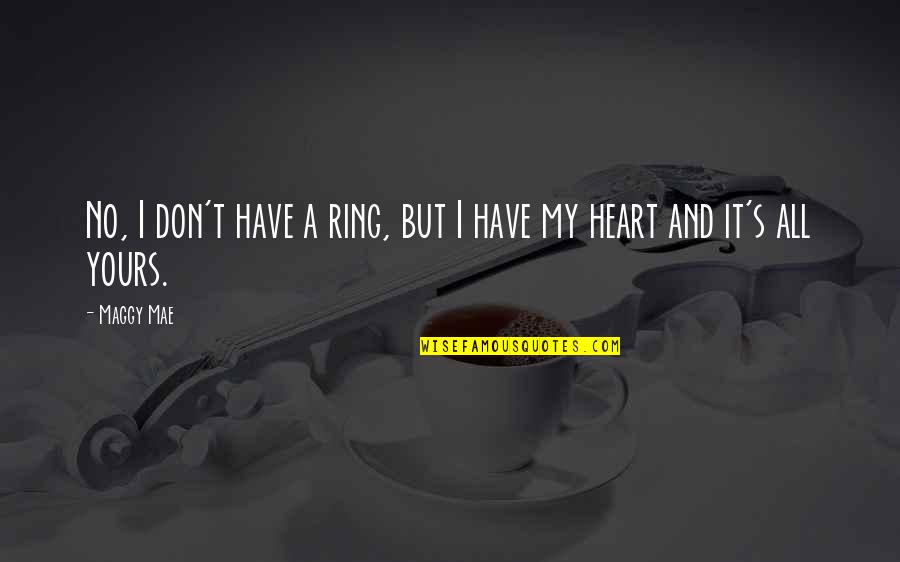 No, I don't have a ring, but I have my heart and it's all yours.
—
Maggy Mae
When you love this world, this world becomes yours.
—
Debasish Mridha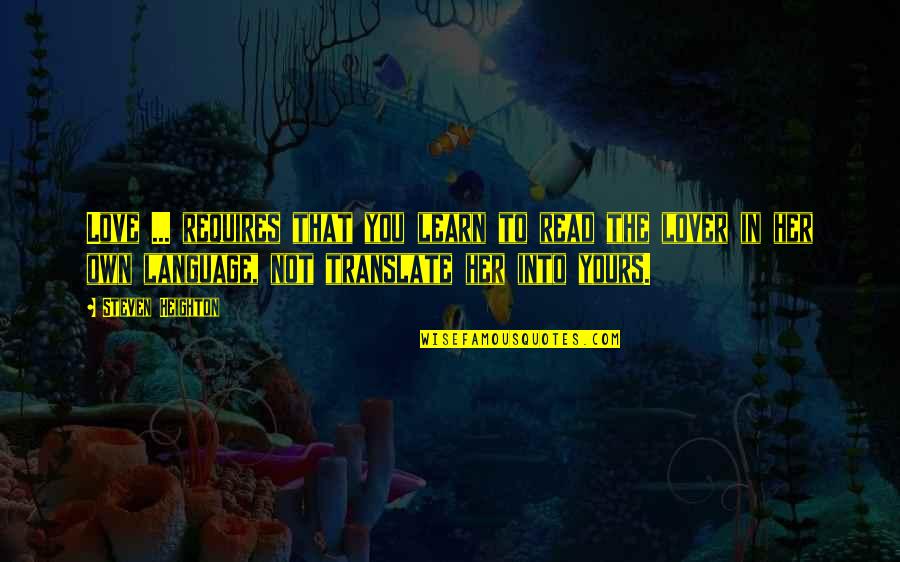 Love ... requires that you learn to read the lover in her own language, not translate her into yours.
—
Steven Heighton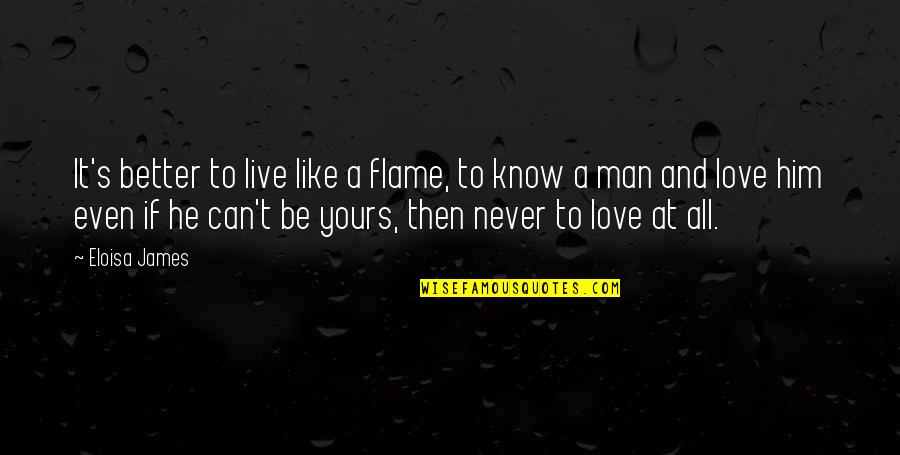 It's better to live like a flame, to know a man and love him even if he can't be yours, then never to love at all.
—
Eloisa James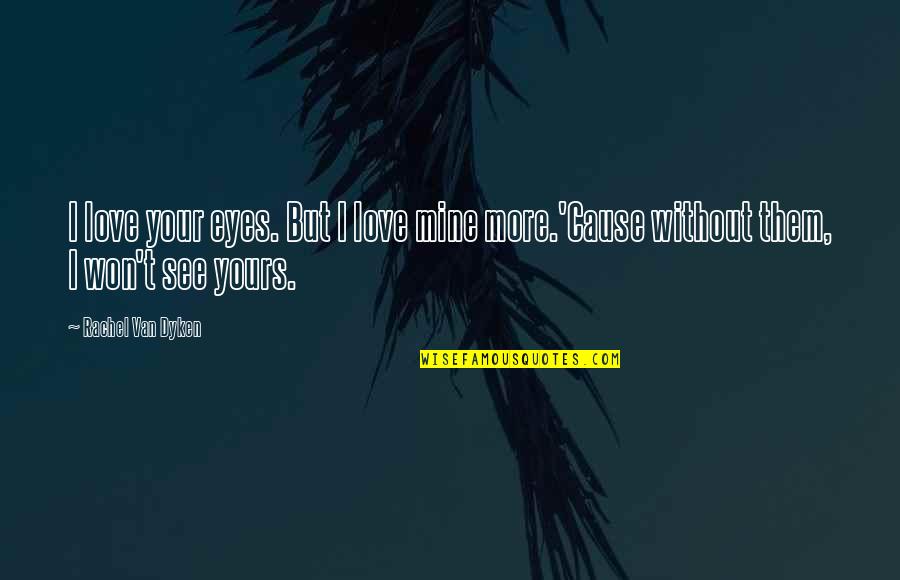 I love your eyes. But I love mine more.'Cause without them, I won't see yours.
—
Rachel Van Dyken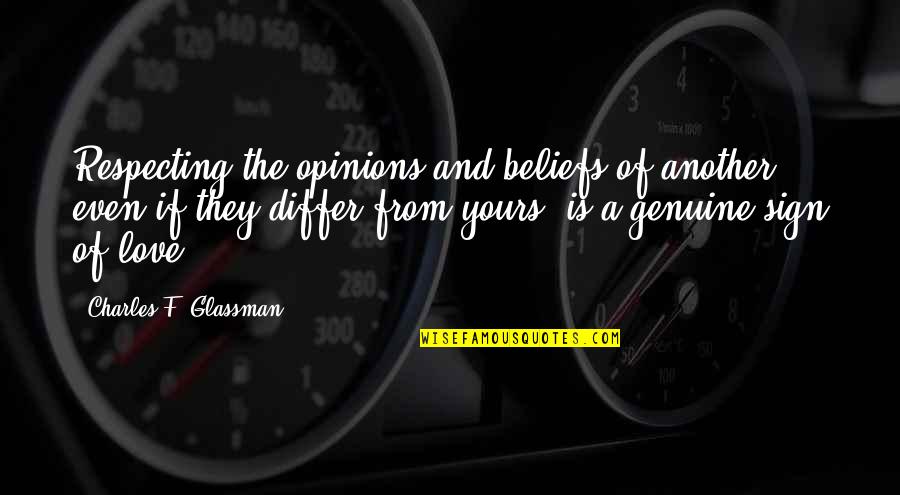 Respecting the opinions and beliefs of another, even if they differ from yours, is a genuine sign of love.
—
Charles F. Glassman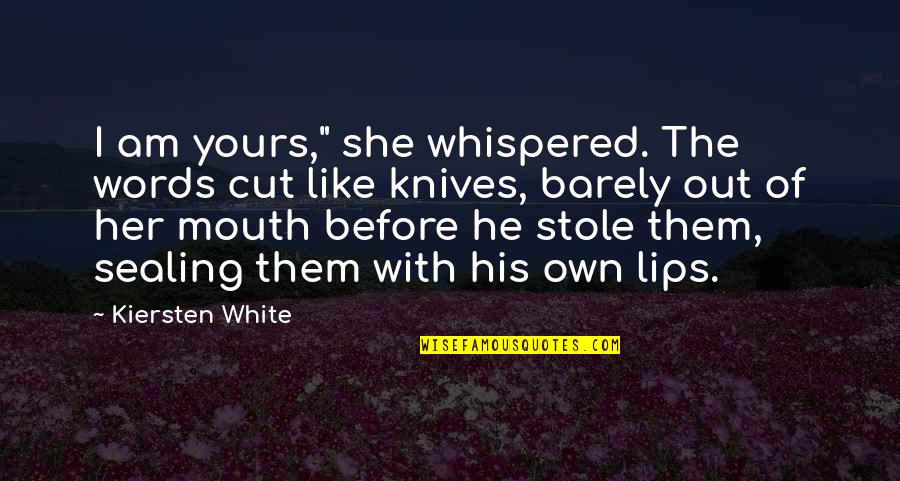 I am yours," she whispered. The words cut like knives, barely out of her mouth before he stole them, sealing them with his own lips.
—
Kiersten White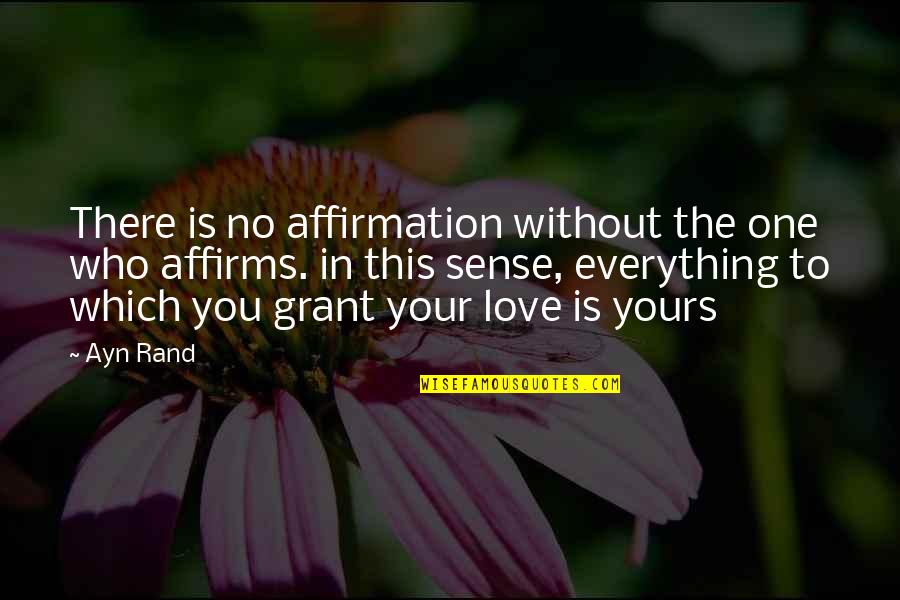 There is no affirmation without the one who affirms. in this sense, everything to which you grant your love is yours
—
Ayn Rand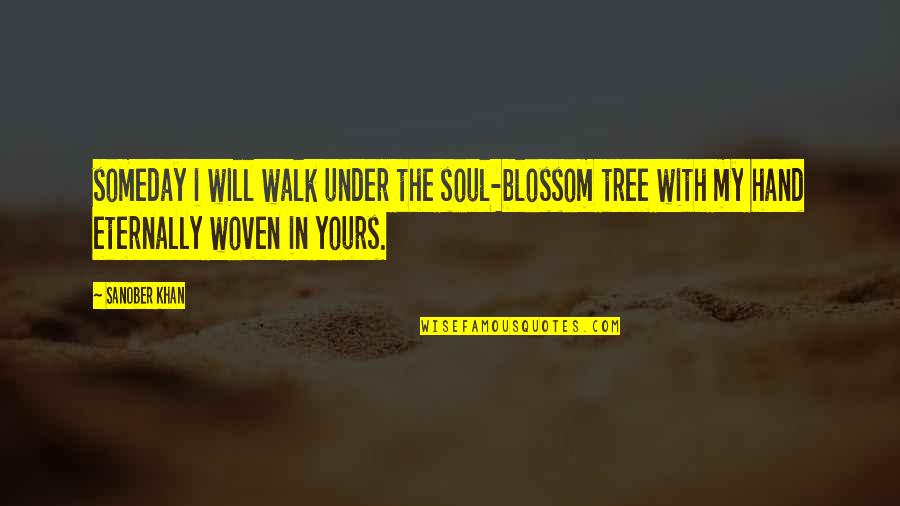 someday i will walk
under the soul-blossom tree
with my hand eternally woven in yours. —
Sanober Khan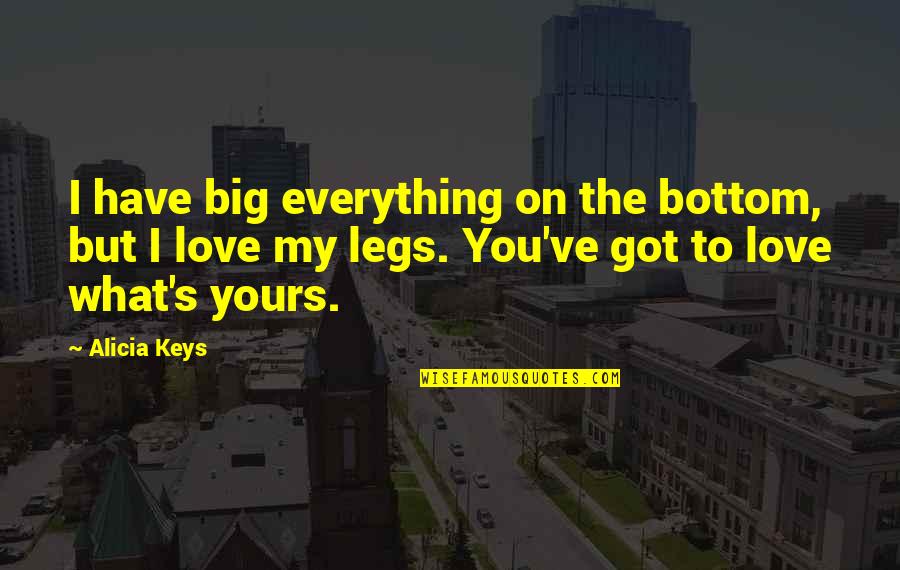 I have big everything on the bottom, but I love my legs. You've got to love what's yours. —
Alicia Keys
You have captured my soul in a cocoon of love. My heart will be forever yours. —
Shae-Lynn Bourne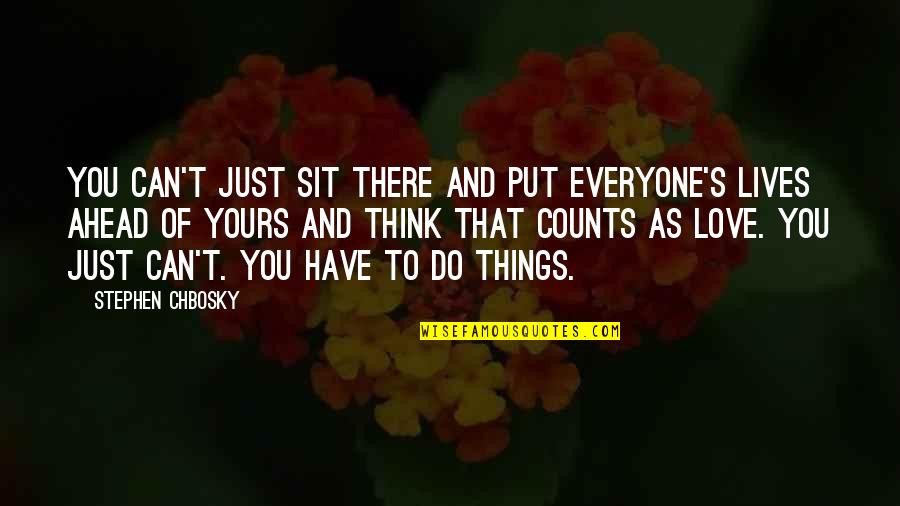 You can't just sit there and put everyone's lives ahead of yours and think that counts as love. You just can't. You have to do things. —
Stephen Chbosky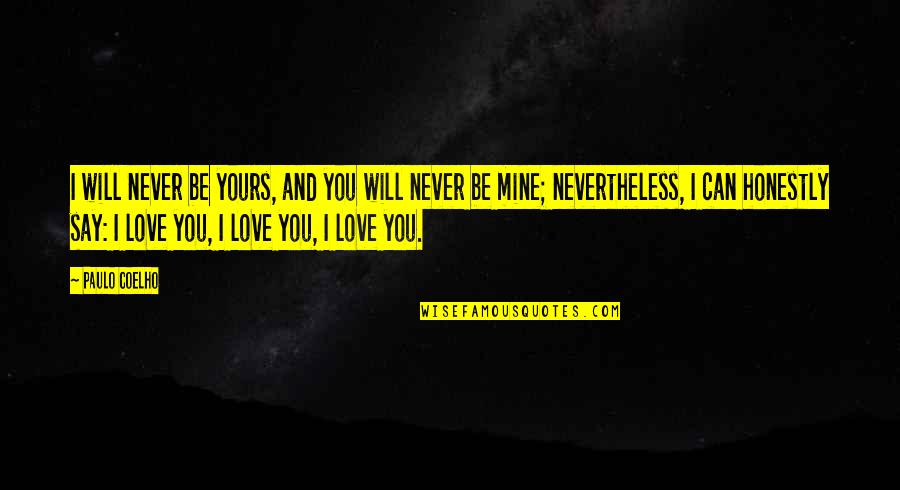 I will never be yours, and you will never be mine; nevertheless, I can honestly say: I love you, I love you, I love you. —
Paulo Coelho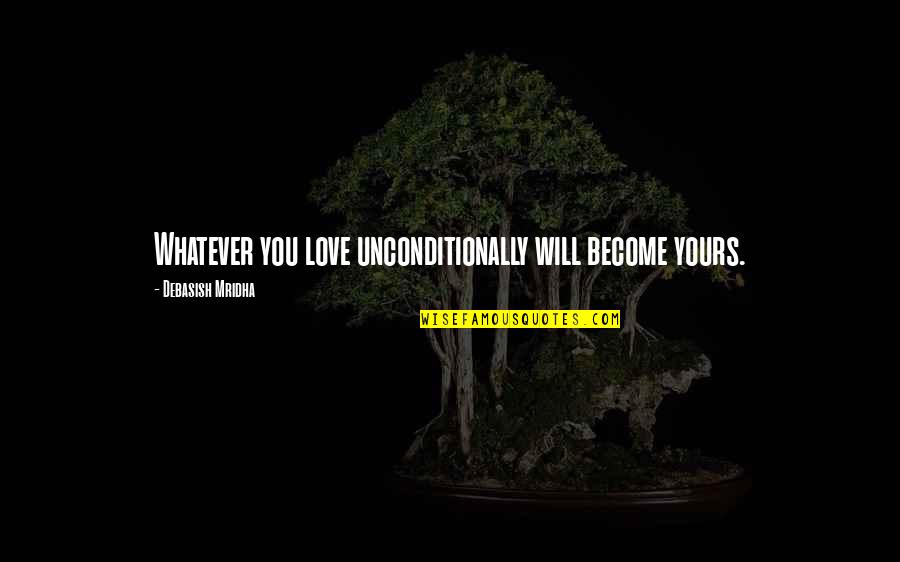 Whatever you love unconditionally will become yours. —
Debasish Mridha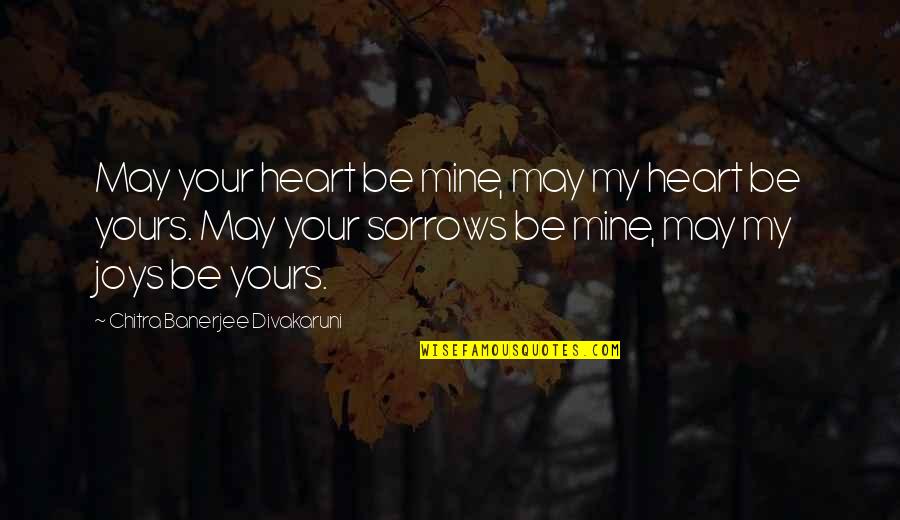 May your heart be mine, may my heart be yours. May your sorrows be mine, may my joys be yours. —
Chitra Banerjee Divakaruni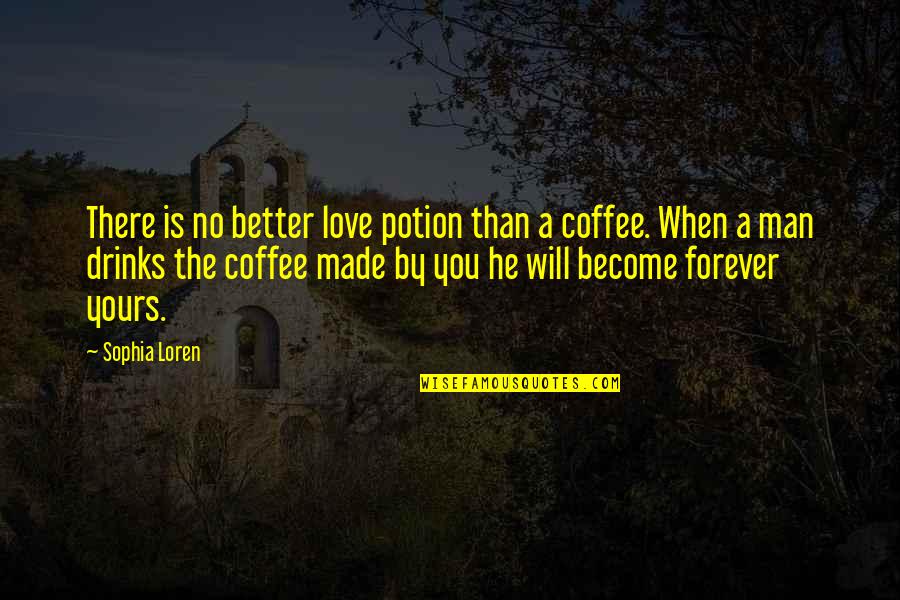 There is no better love potion than a coffee. When a man drinks the coffee made by you he will become forever yours. —
Sophia Loren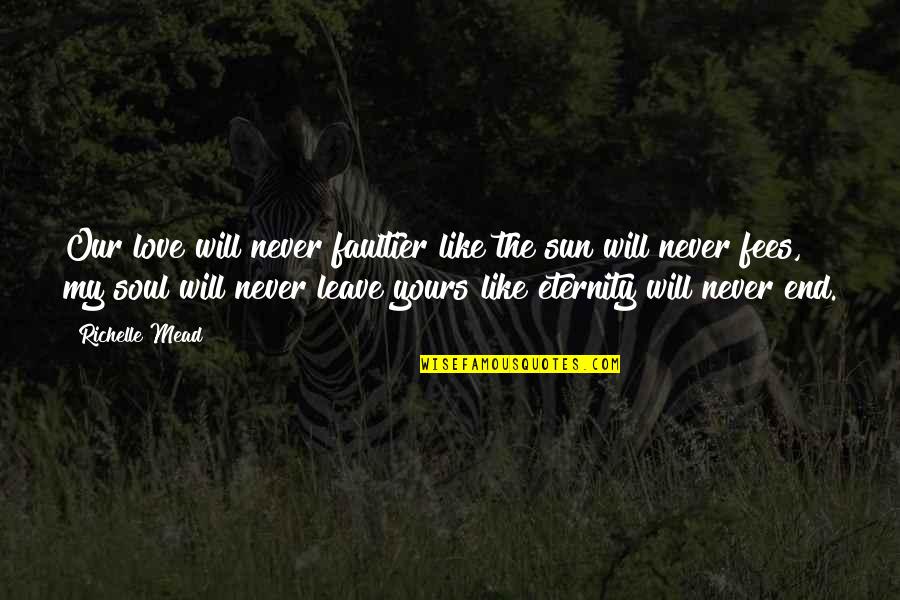 Our love will never faultier like the sun will never fees, my soul will never leave yours like eternity will never end. —
Richelle Mead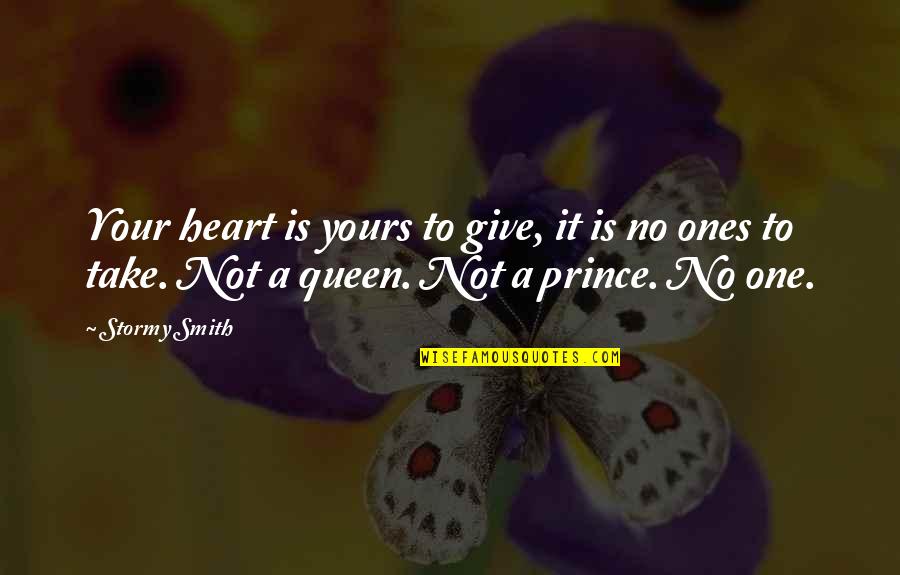 Your heart is yours to give, it is no ones to take. Not a queen. Not a prince. No one. —
Stormy Smith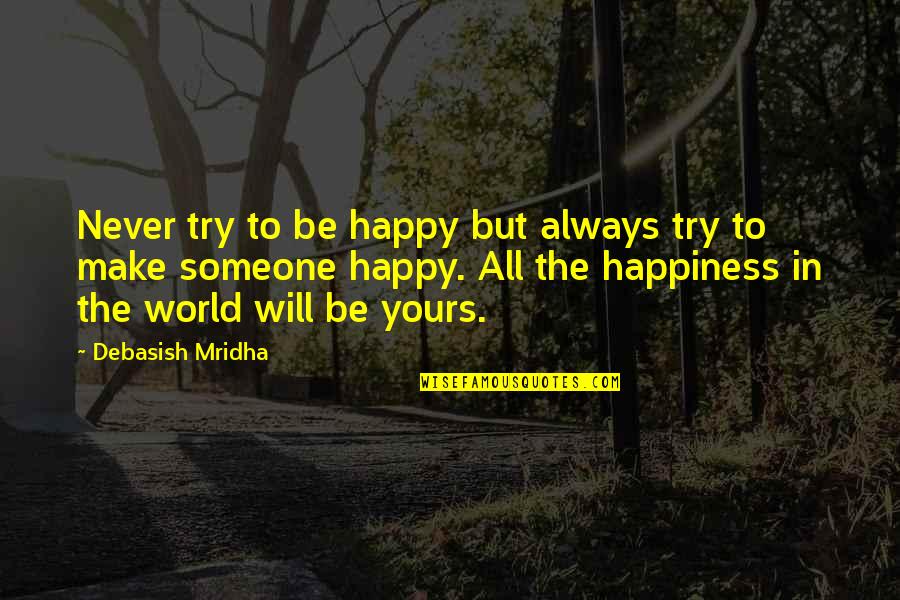 Never try to be happy but always try to make someone happy. All the happiness in the world will be yours. —
Debasish Mridha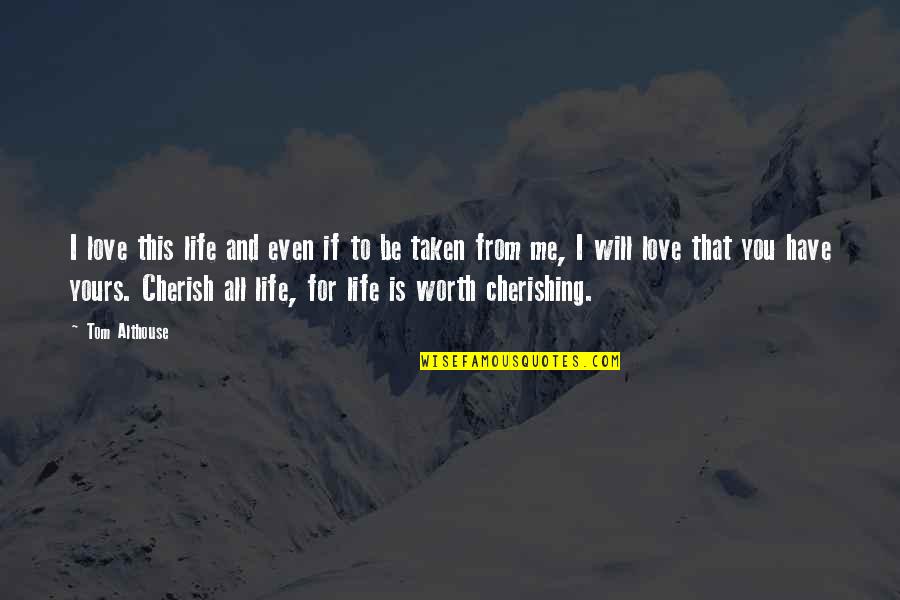 I love this life and even if to be taken from me, I will love that you have yours. Cherish all life, for life is worth cherishing. —
Tom Althouse
If you love someone, let it go. If it comes back to you, its yours forever. If it doesn't, then it was never meant to be yours. —
Yoana Dianika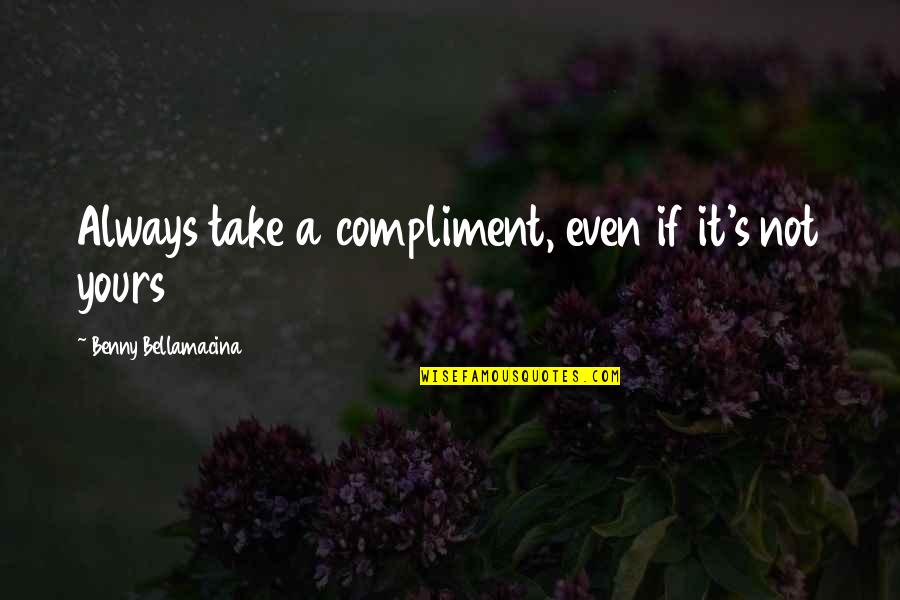 Always take a compliment, even if it's not yours —
Benny Bellamacina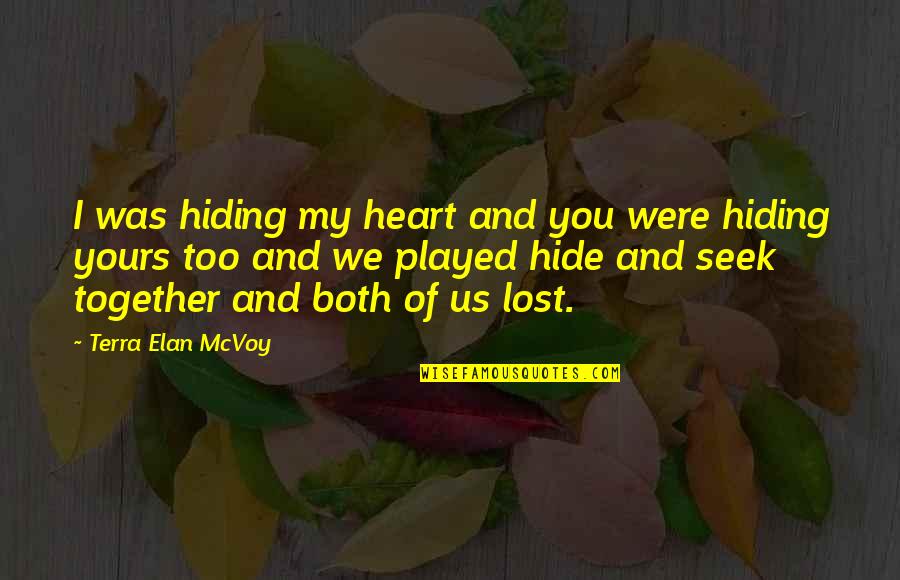 I was hiding my heart and you were hiding yours too and we played hide and seek together and both of us lost. —
Terra Elan McVoy
I love you, Bryn Dawson. I am yours, and yours alone, to the very end. —
Nicole Williams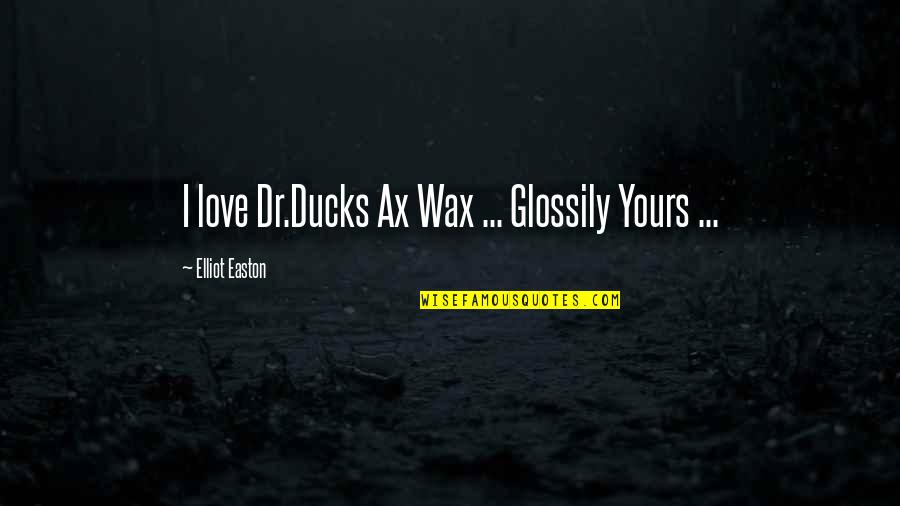 I love Dr.Ducks Ax Wax ... Glossily Yours ... —
Elliot Easton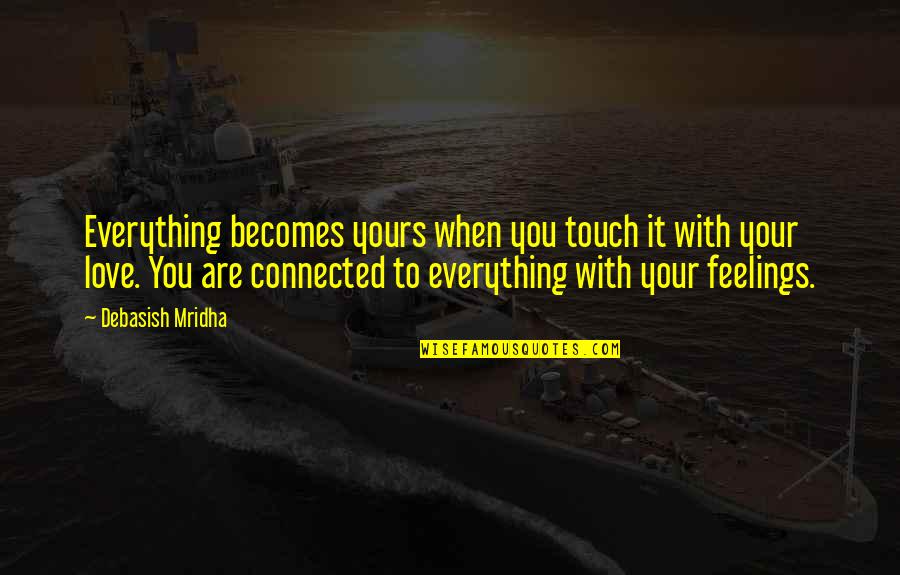 Everything becomes yours when you touch it with your love. You are connected to everything with your feelings. —
Debasish Mridha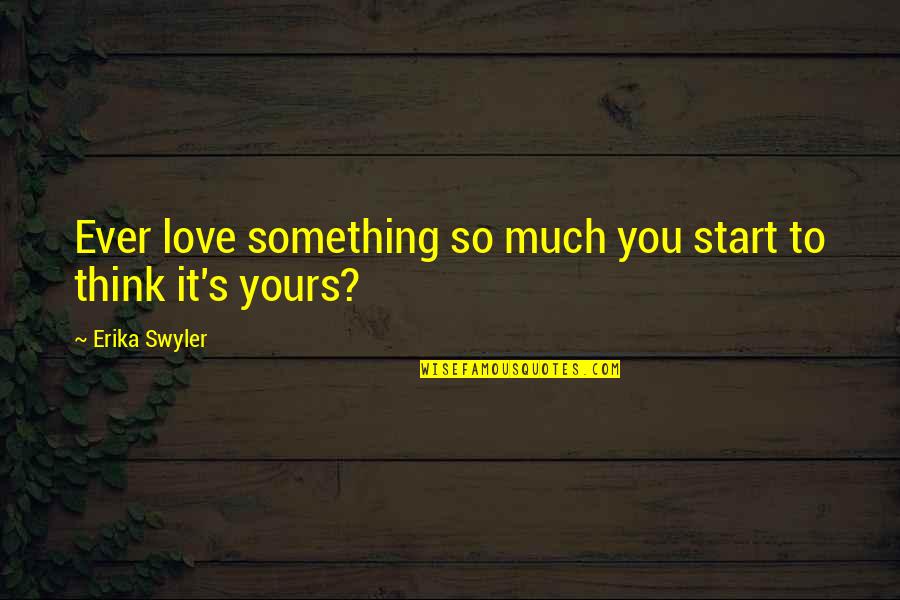 Ever love something so much you start to think it's yours? —
Erika Swyler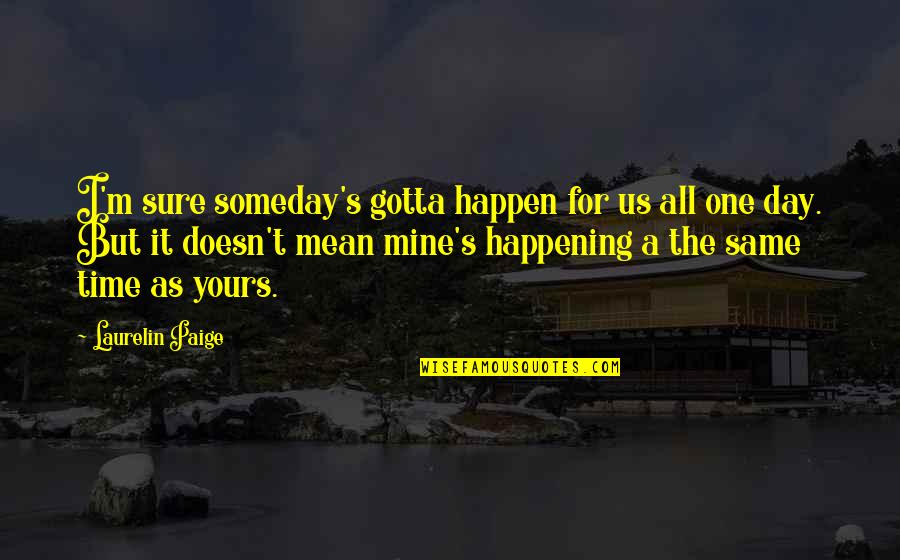 I'm sure someday's gotta happen for us all one day. But it doesn't mean mine's happening a the same time as yours. —
Laurelin Paige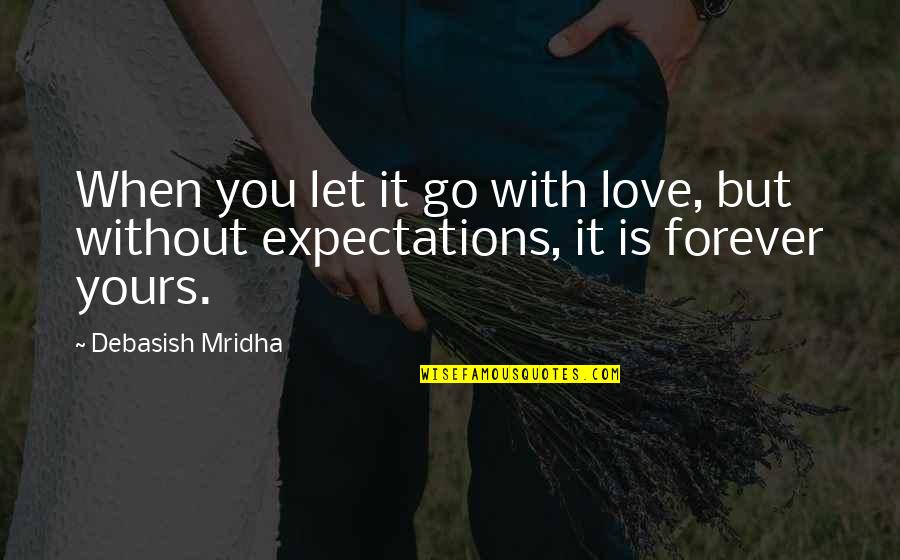 When you let it go with love, but without expectations, it is forever yours. —
Debasish Mridha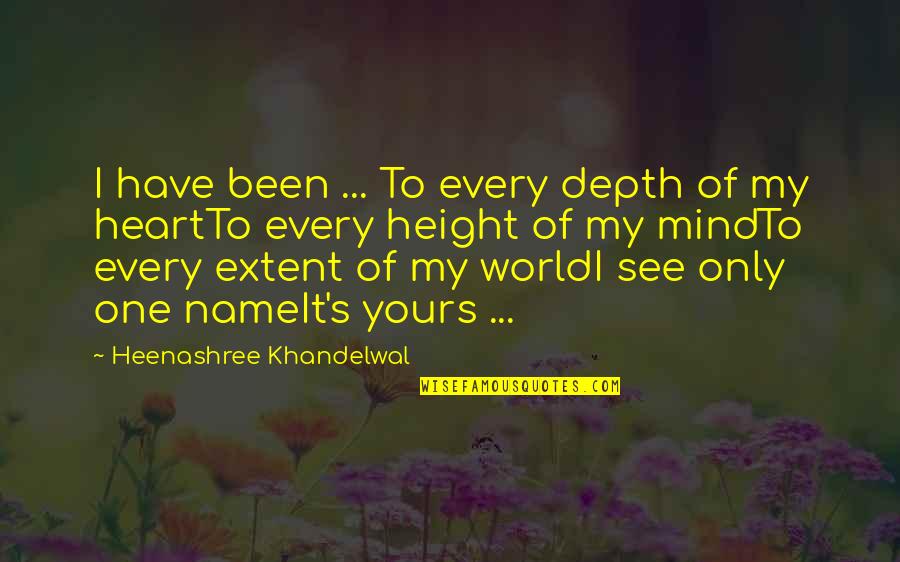 I have been ...
To every depth of my heart
To every height of my mind
To every extent of my world
I see only one name
It's yours ... —
Heenashree Khandelwal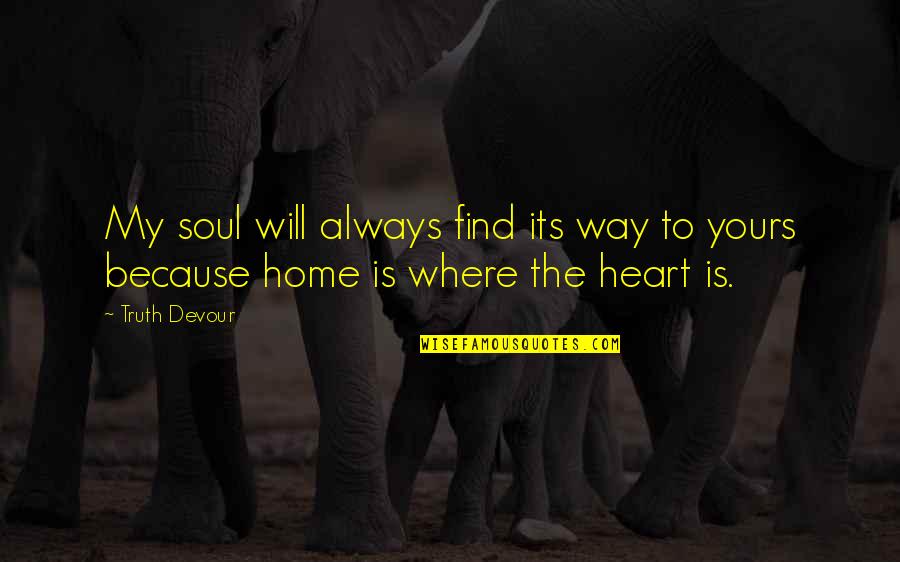 My soul will always find its way to yours because home is where the heart is. —
Truth Devour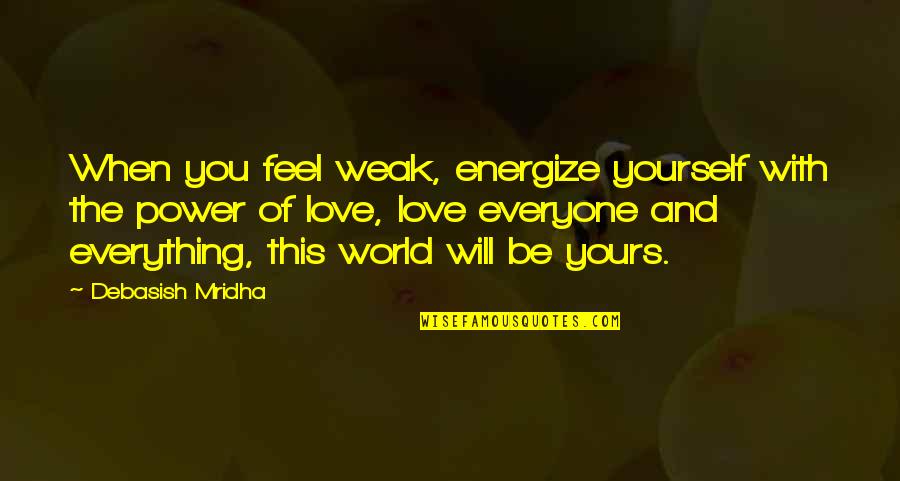 When you feel weak, energize yourself with the power of love, love everyone and everything, this world will be yours. —
Debasish Mridha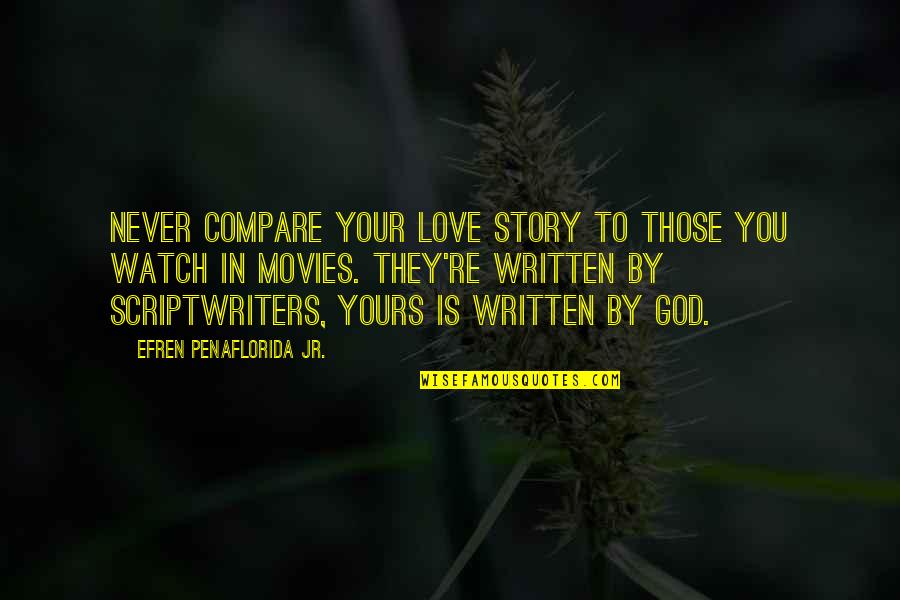 Never compare your love story to those you watch in movies. They're written by scriptwriters, yours is written by God. —
Efren Penaflorida Jr.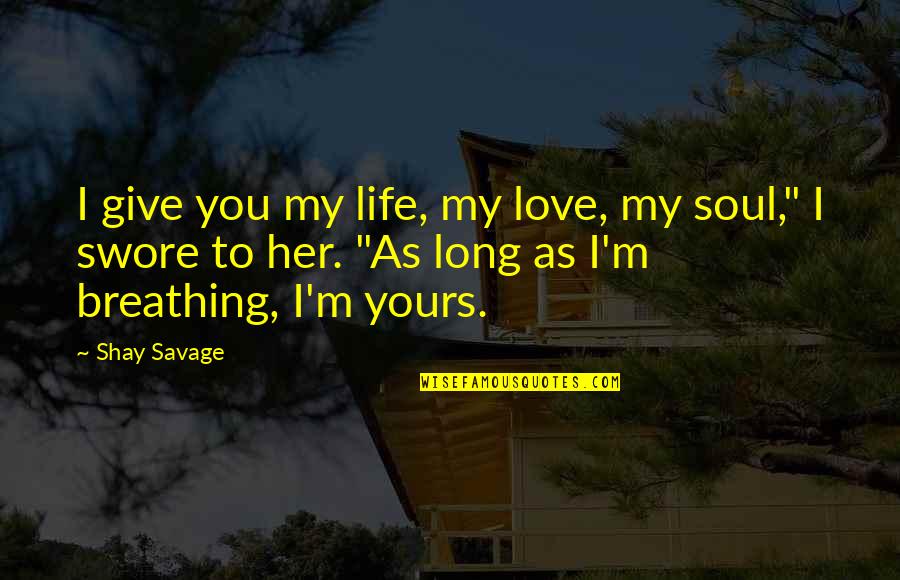 I give you my life, my love, my soul," I swore to her. "As long as I'm breathing, I'm yours. —
Shay Savage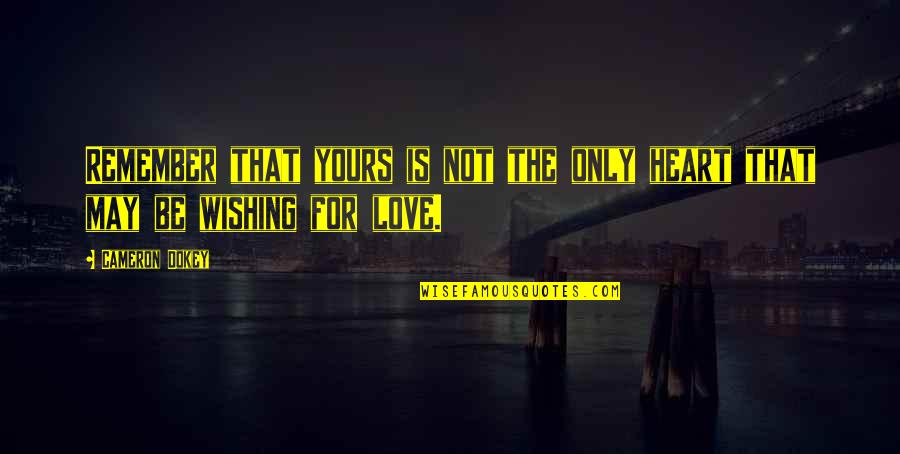 Remember that yours is not the only heart that may be wishing for love. —
Cameron Dokey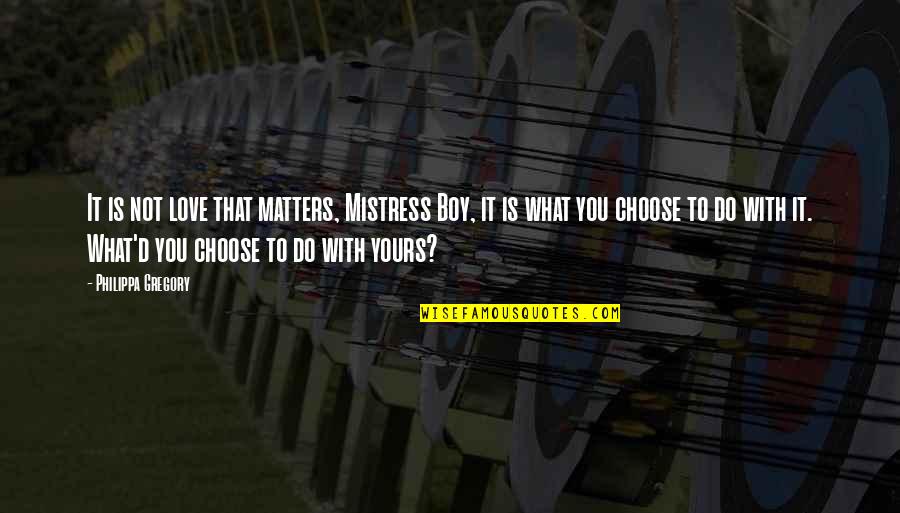 It is not love that matters, Mistress Boy, it is what you choose to do with it. What'd you choose to do with yours? —
Philippa Gregory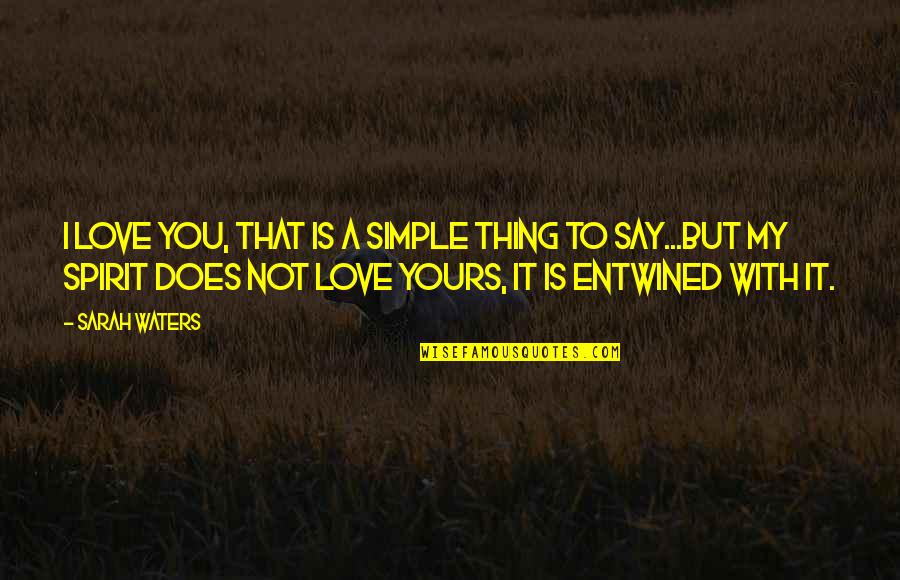 I love you, that is a simple thing to say...but my spirit does not love yours, it is entwined with it. —
Sarah Waters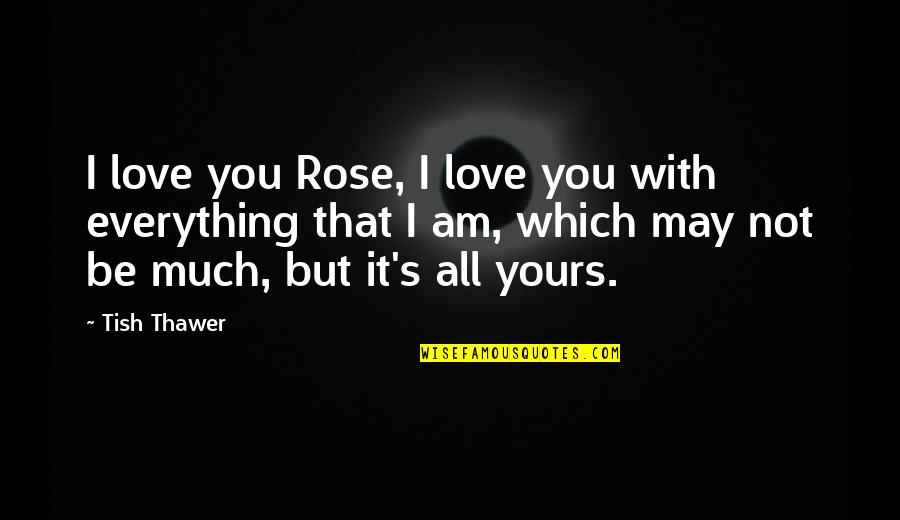 I love you Rose, I love you with everything that I am, which may not be much, but it's all yours. —
Tish Thawer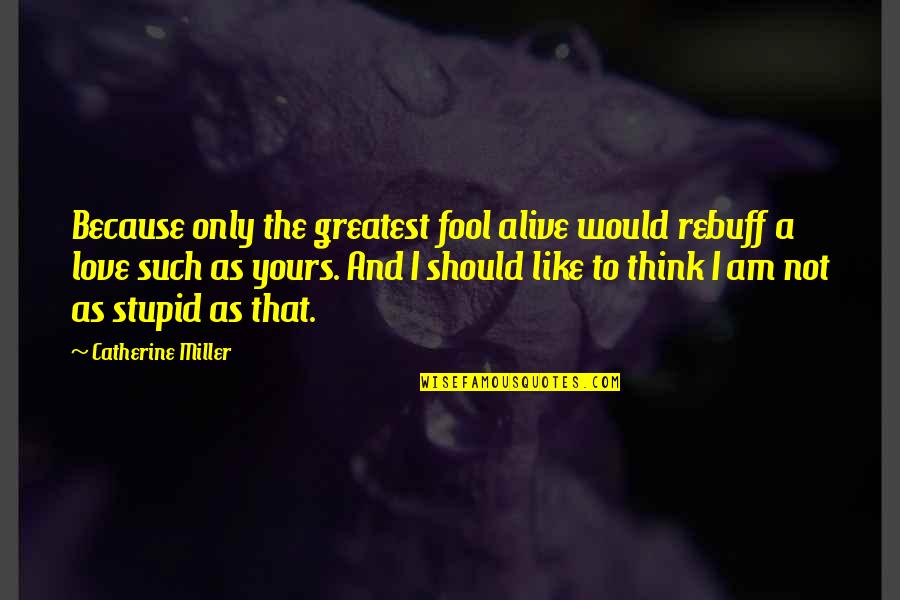 Because only the greatest fool alive would rebuff a love such as yours. And I should like to think I am not as stupid as that. —
Catherine Miller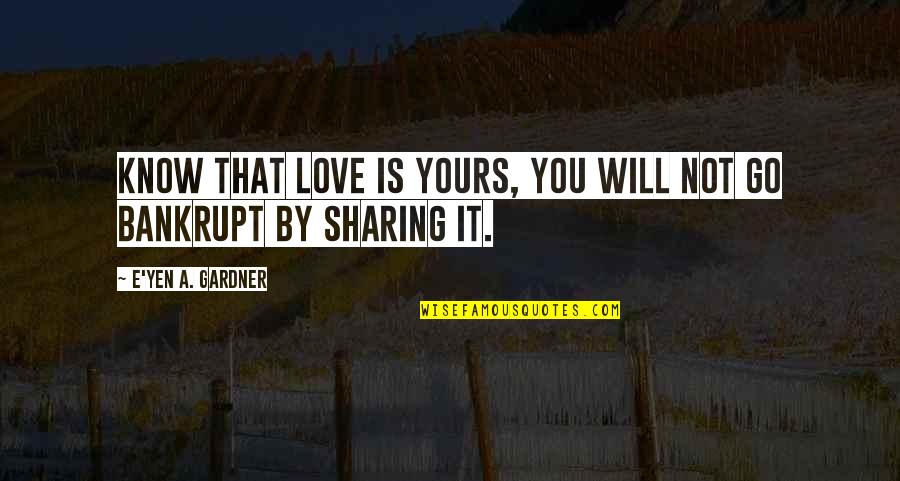 Know that love is yours, you will not go bankrupt by sharing it. —
E'yen A. Gardner