Life Is Not Fear Quotes
Collection of top 74 famous quotes about Life Is Not Fear
Sometimes I think the fear of dying is really a fear that you're not living the life you want.
—
Dashka Slater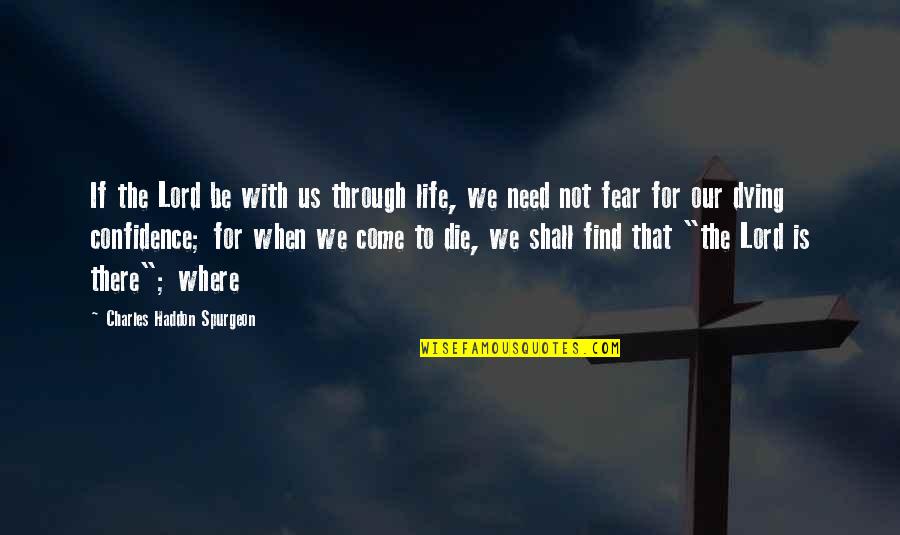 If the Lord be with us through life, we need not fear for our dying confidence; for when we come to die, we shall find that "the Lord is there"; where
—
Charles Haddon Spurgeon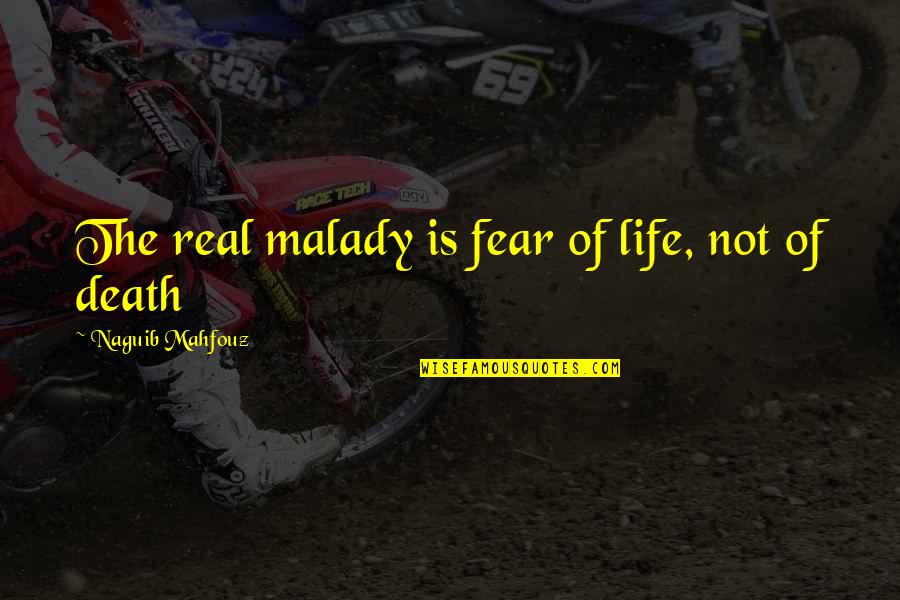 The real malady is fear of life, not of death
—
Naguib Mahfouz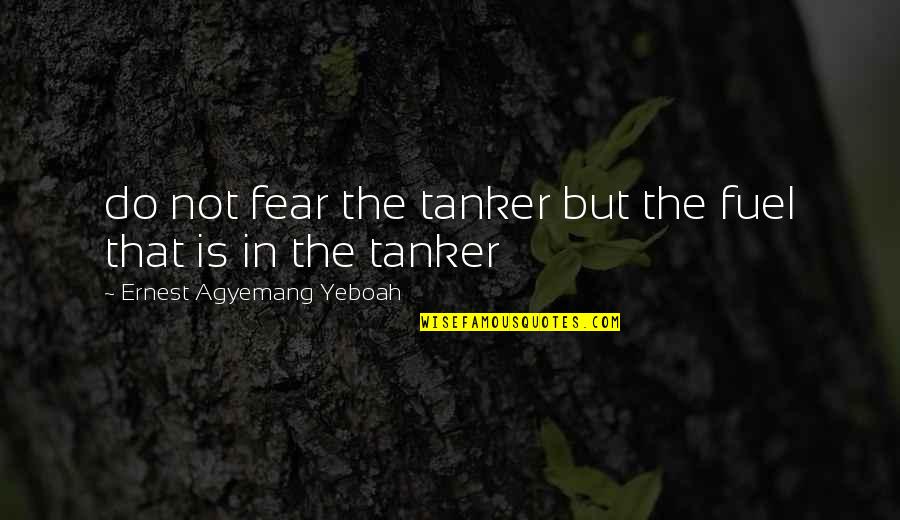 do not fear the tanker but the fuel that is in the tanker
—
Ernest Agyemang Yeboah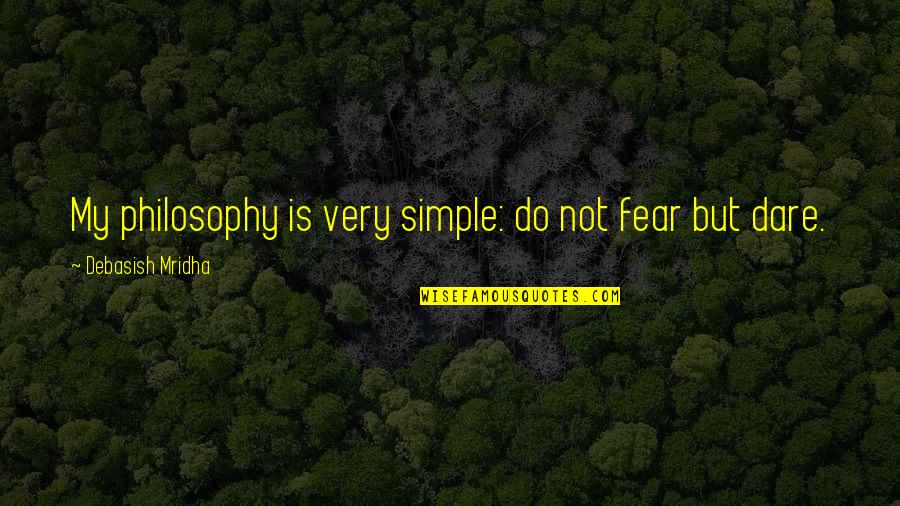 My philosophy is very simple: do not fear but dare.
—
Debasish Mridha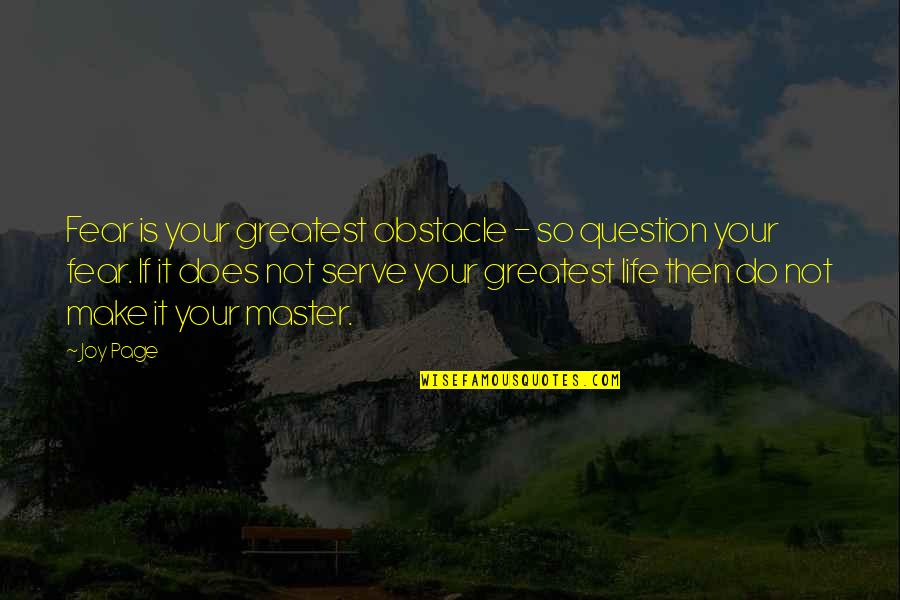 Fear is your greatest obstacle - so question your fear. If it does not serve your greatest life then do not make it your master.
—
Joy Page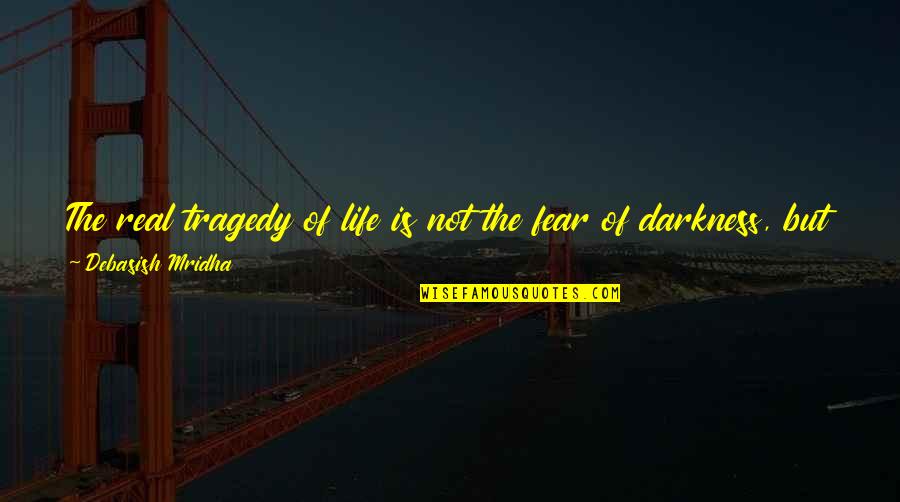 The real tragedy of life is not the fear of darkness, but it is to conform and follow the darkness in spite of fear.
—
Debasish Mridha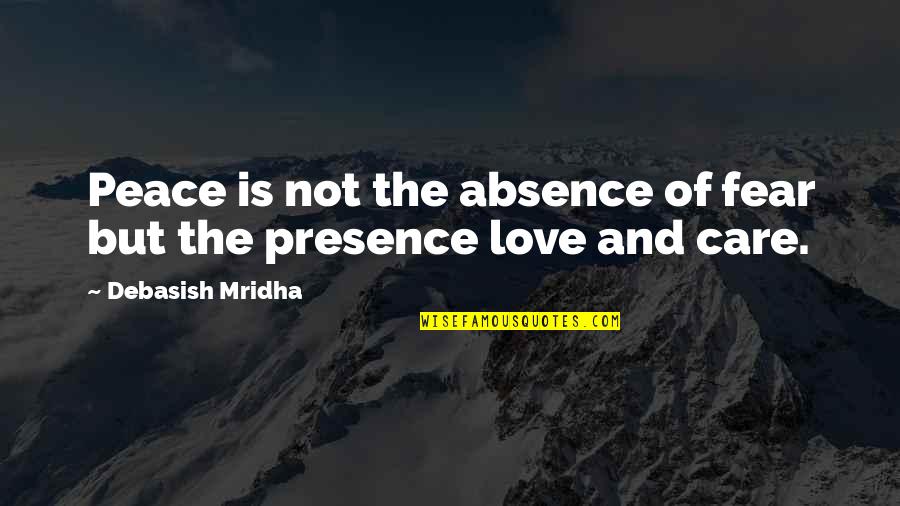 Peace is not the absence of fear but the presence love and care.
—
Debasish Mridha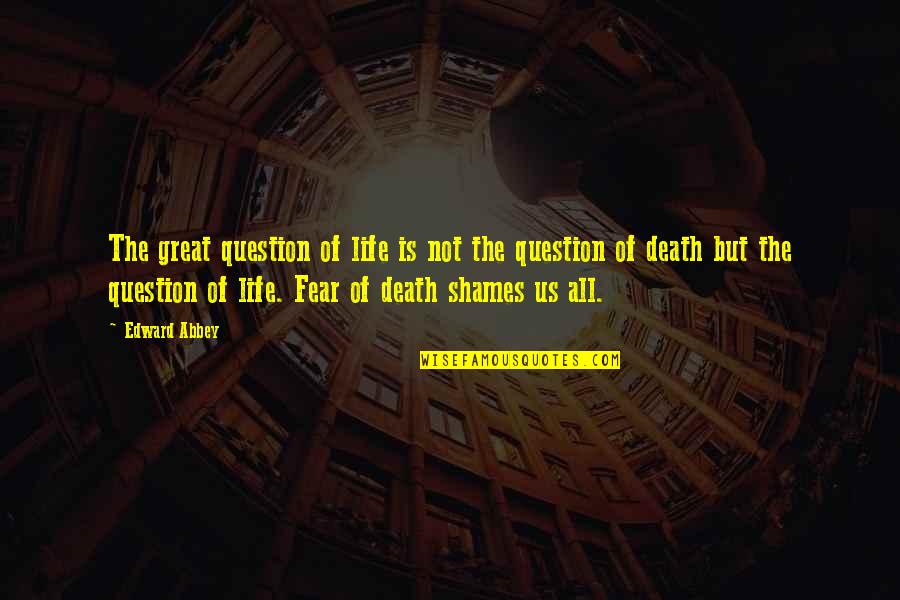 The great question of life is not the question of death but the question of life. Fear of death shames us all.
—
Edward Abbey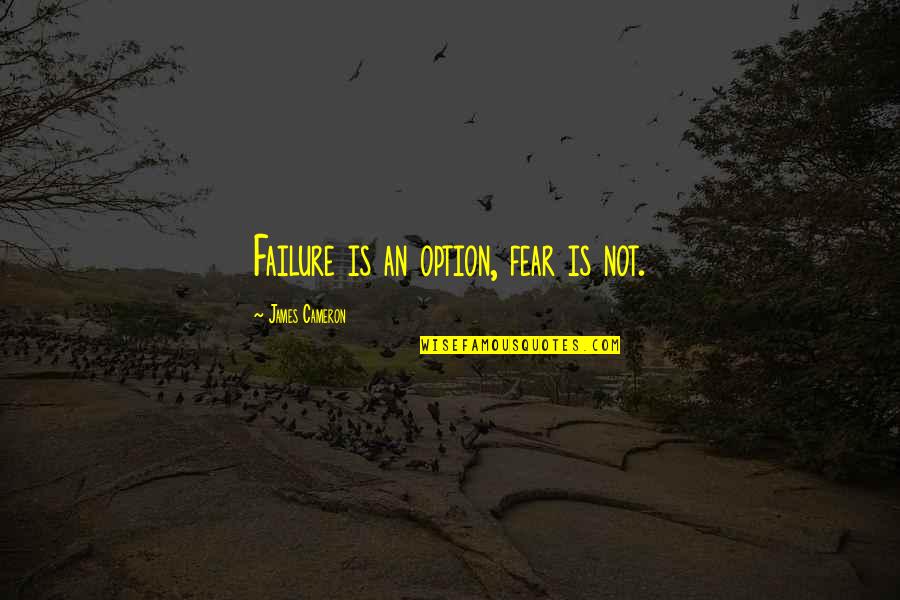 Failure is an option, fear is not.
—
James Cameron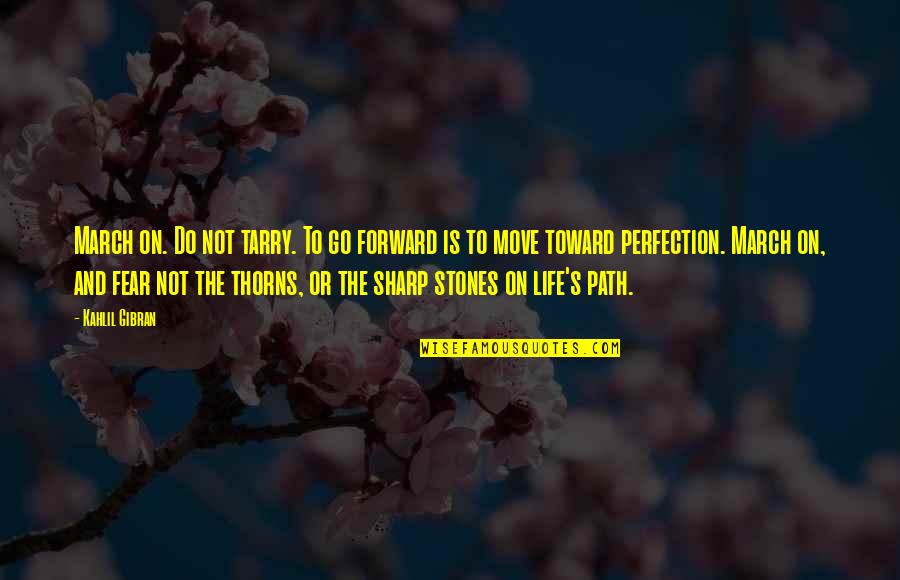 March on. Do not tarry. To go forward is to move toward perfection. March on, and fear not the thorns, or the sharp stones on life's path.
—
Kahlil Gibran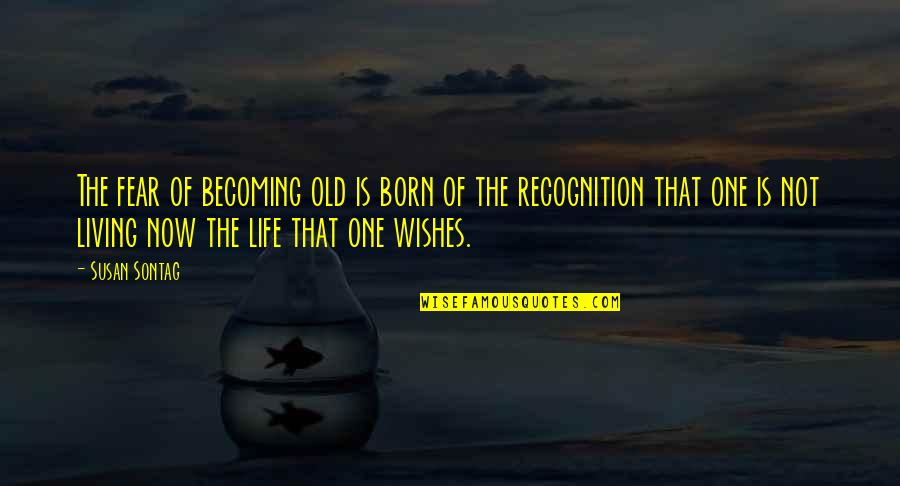 The fear of becoming old is born of the recognition that one is not living now the life that one wishes.
—
Susan Sontag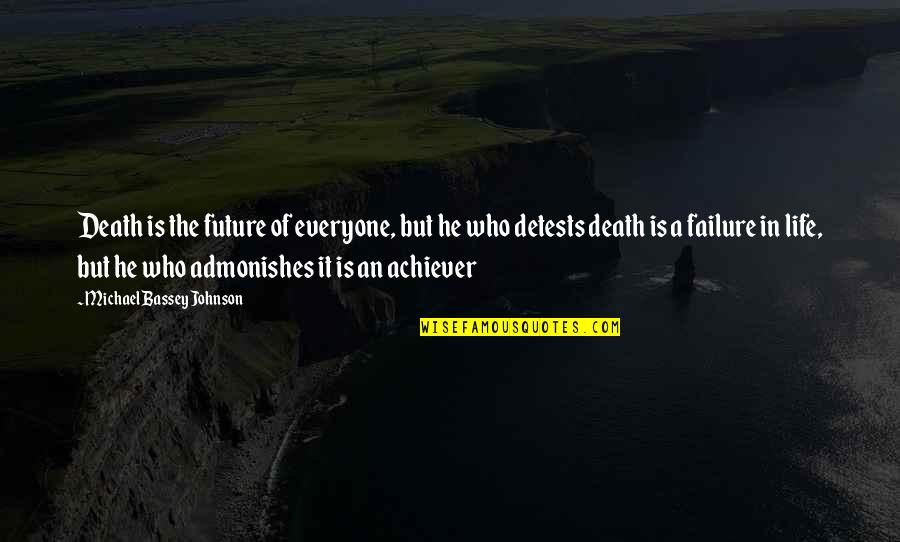 Death is the future of everyone, but he who detests death is a failure in life, but he who admonishes it is an achiever
—
Michael Bassey Johnson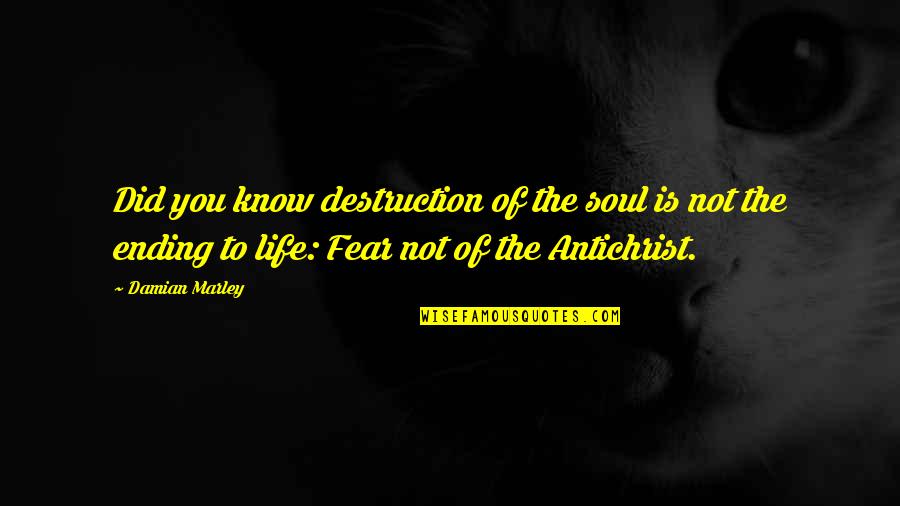 Did you know destruction of the soul is not the ending to life: Fear not of the Antichrist. —
Damian Marley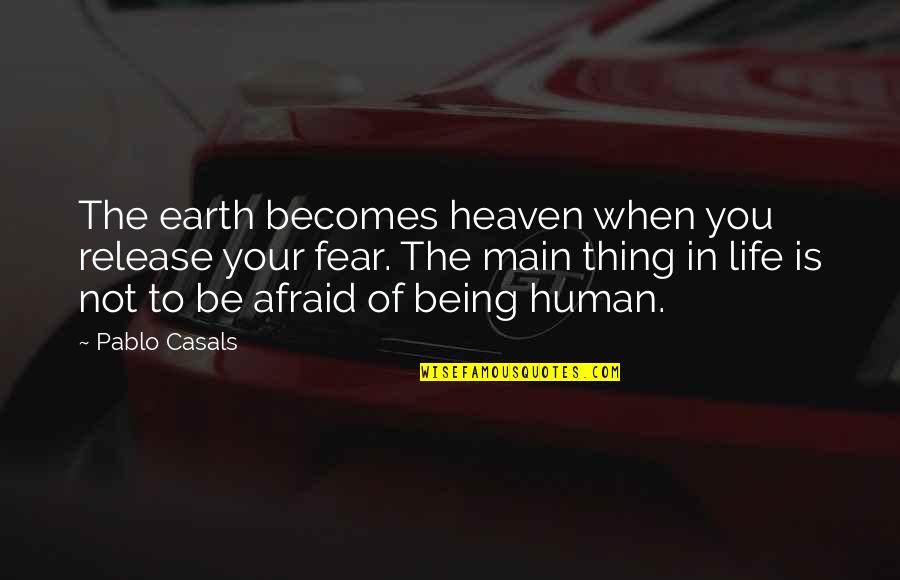 The earth becomes heaven when you release your fear. The main thing in life is not to be afraid of being human. —
Pablo Casals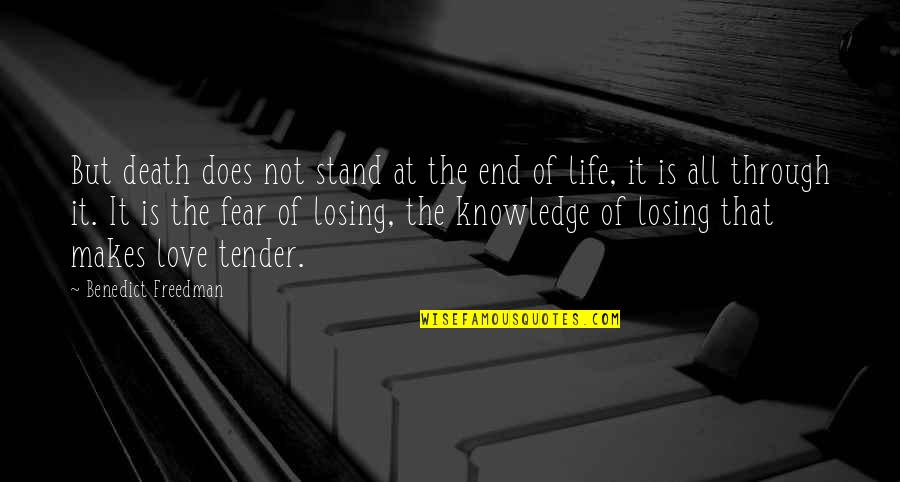 But death does not stand at the end of life, it is all through it. It is the fear of losing, the knowledge of losing that makes love tender. —
Benedict Freedman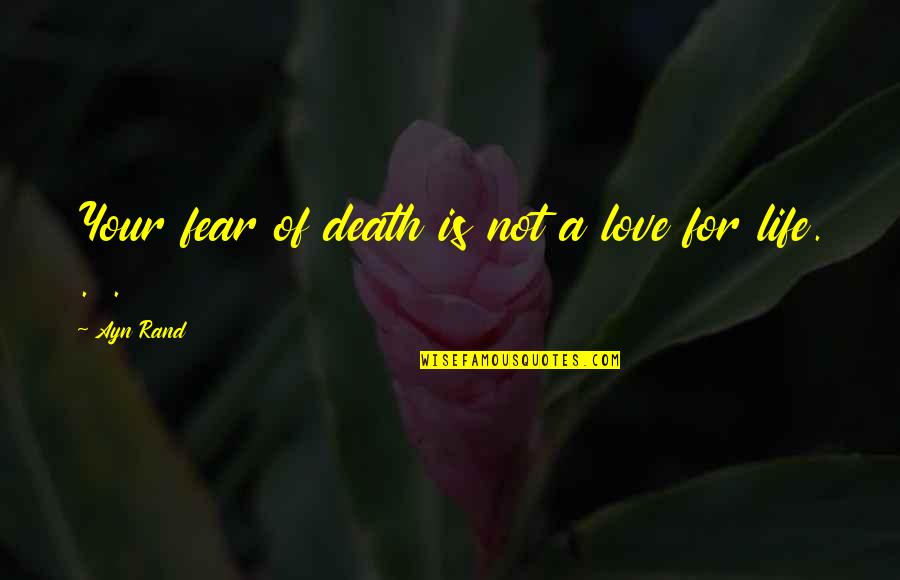 Your fear of death is not a love for life. . . —
Ayn Rand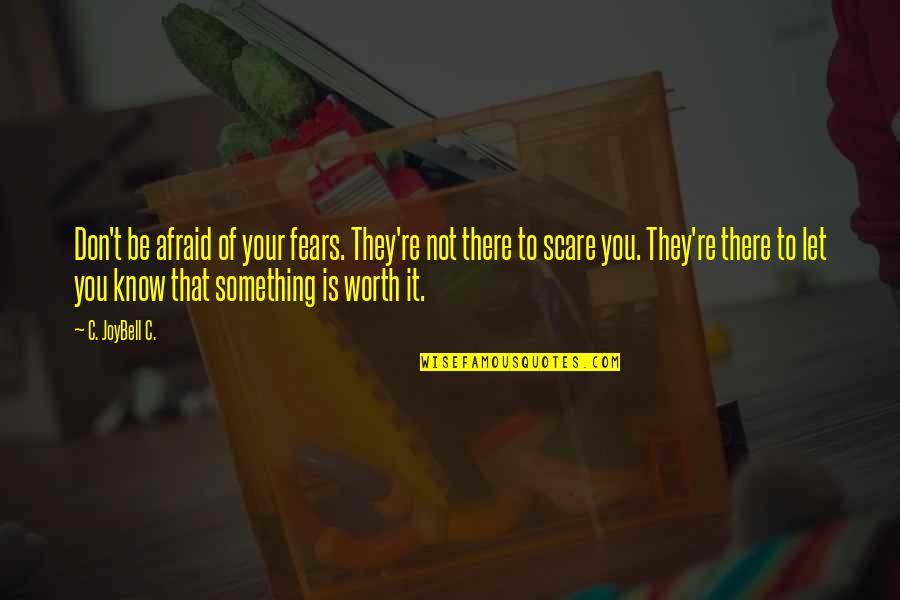 Don't be afraid of your fears. They're not there to scare you. They're there to let you know that something is worth it. —
C. JoyBell C.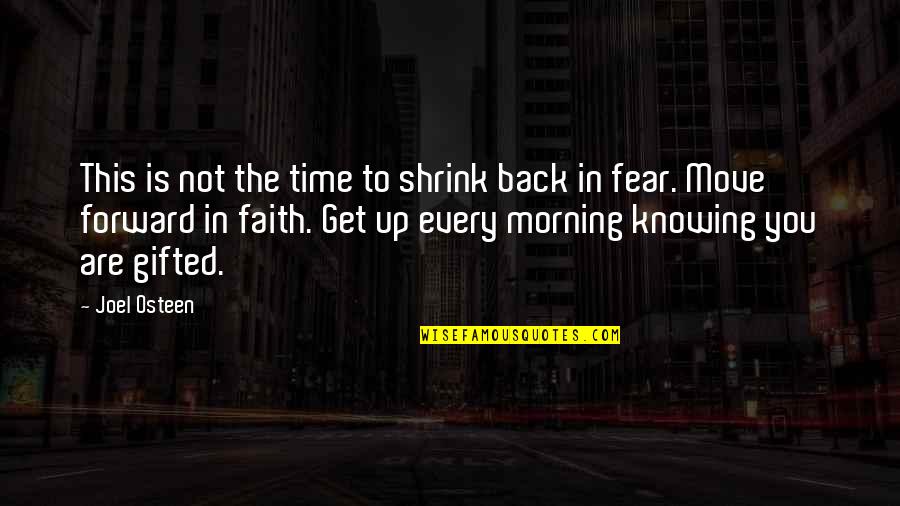 This is not the time to shrink back in fear. Move forward in faith. Get up every morning knowing you are gifted. —
Joel Osteen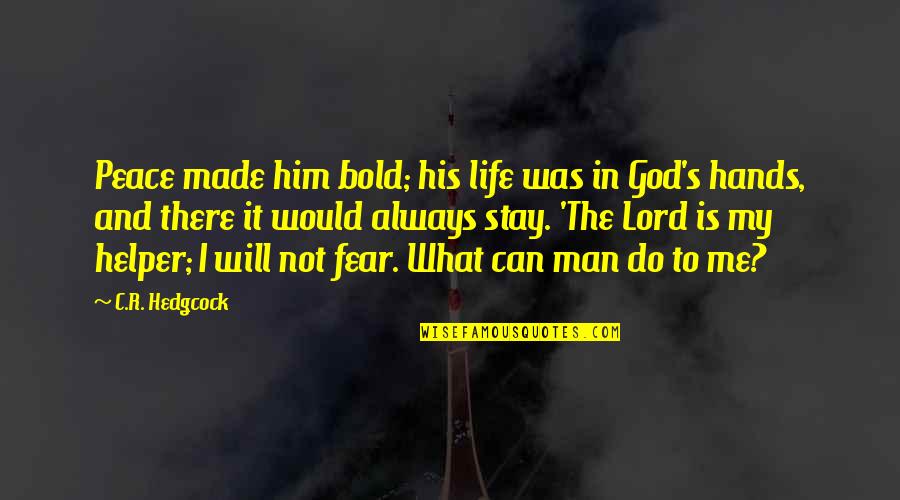 Peace made him bold; his life was in God's hands, and there it would always stay. 'The Lord is my helper; I will not fear. What can man do to me? —
C.R. Hedgcock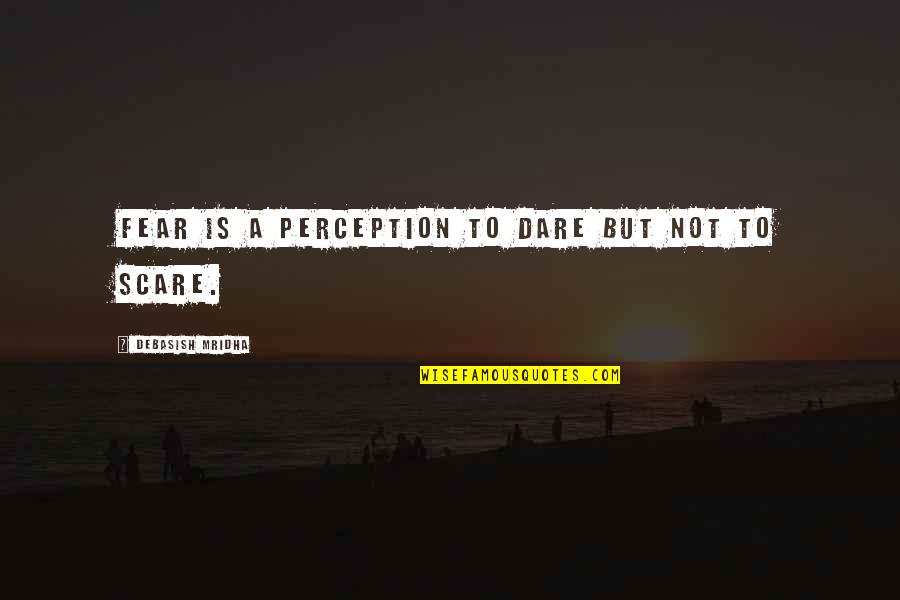 Fear is a perception to dare but not to scare. —
Debasish Mridha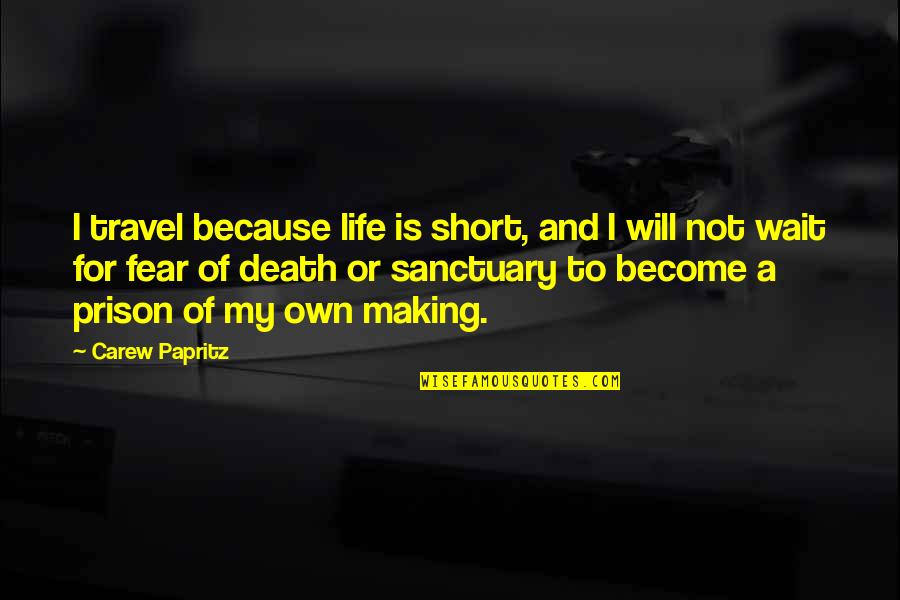 I travel because life is short, and I will not wait for fear of death or sanctuary to become a prison of my own making. —
Carew Papritz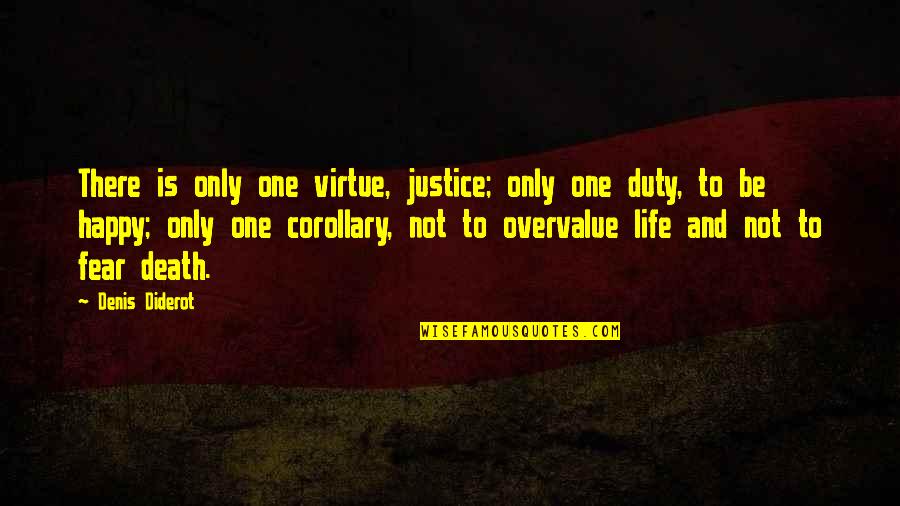 There is only one virtue, justice; only one duty, to be happy; only one corollary, not to overvalue life and not to fear death. —
Denis Diderot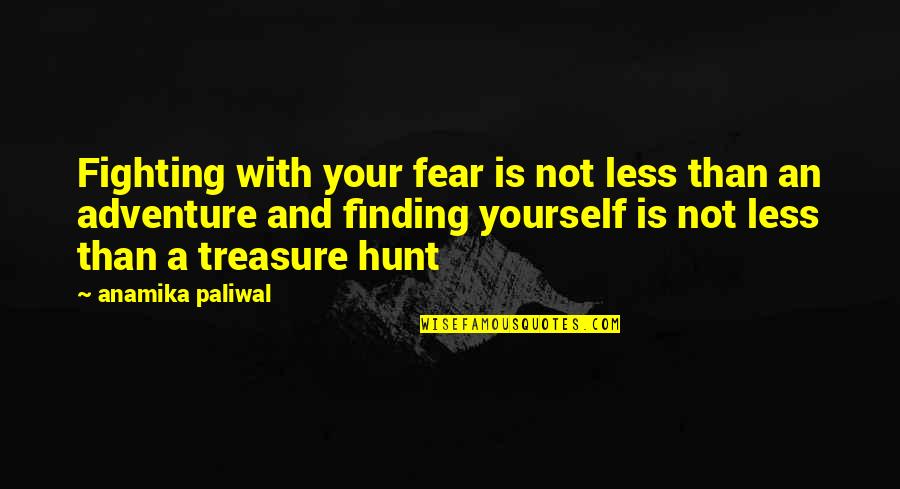 Fighting with your fear is not less than an adventure and finding yourself is not less than a treasure hunt —
Anamika Paliwal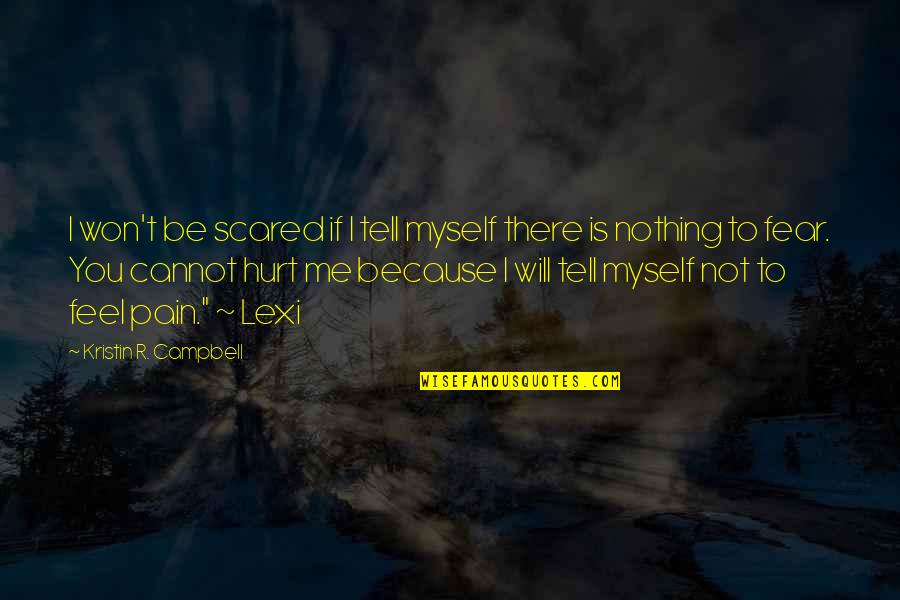 I won't be scared if I tell myself there is nothing to fear. You cannot hurt me because I will tell myself not to feel pain." ~ Lexi —
Kristin R. Campbell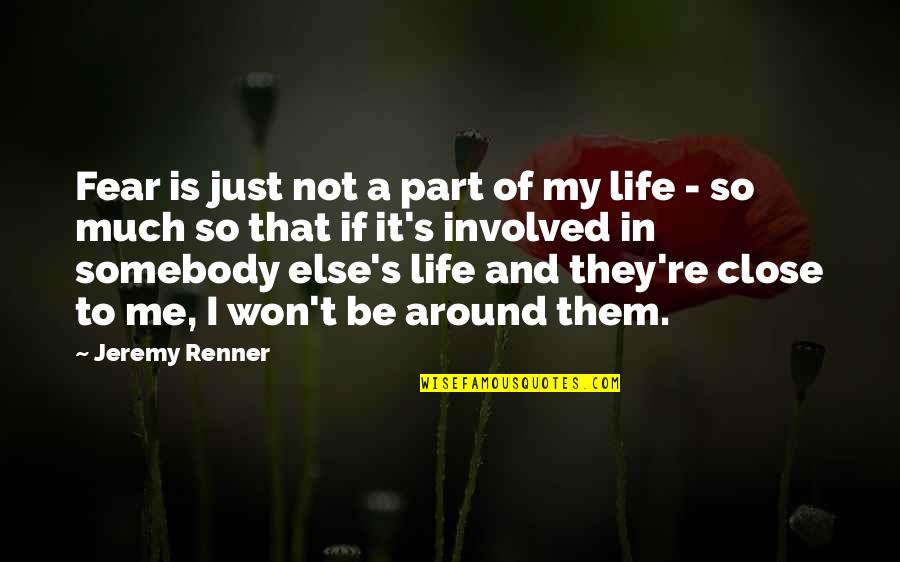 Fear is just not a part of my life - so much so that if it's involved in somebody else's life and they're close to me, I won't be around them. —
Jeremy Renner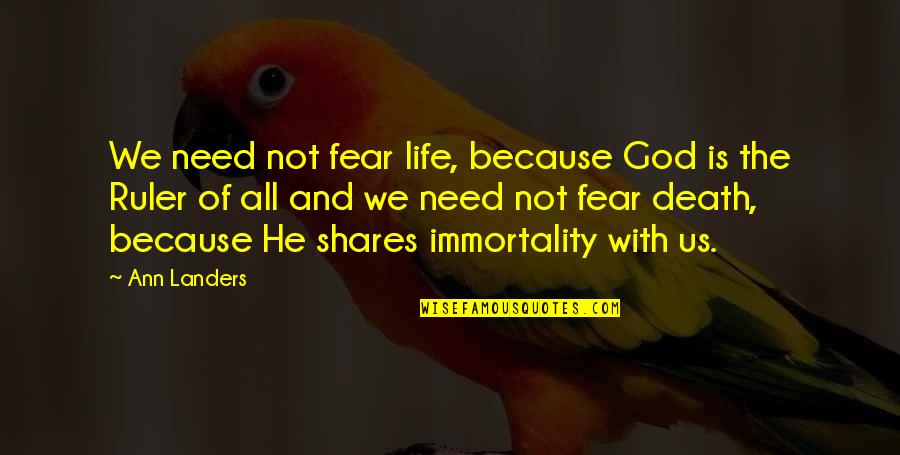 We need not fear life, because God is the Ruler of all and we need not fear death, because He shares immortality with us. —
Ann Landers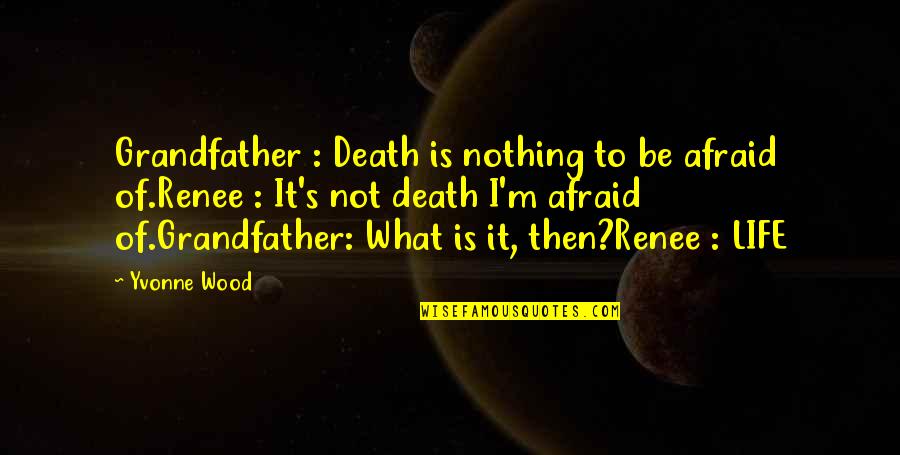 Grandfather : Death is nothing to be afraid of.
Renee : It's not death I'm afraid of.
Grandfather: What is it, then?
Renee : LIFE —
Yvonne Wood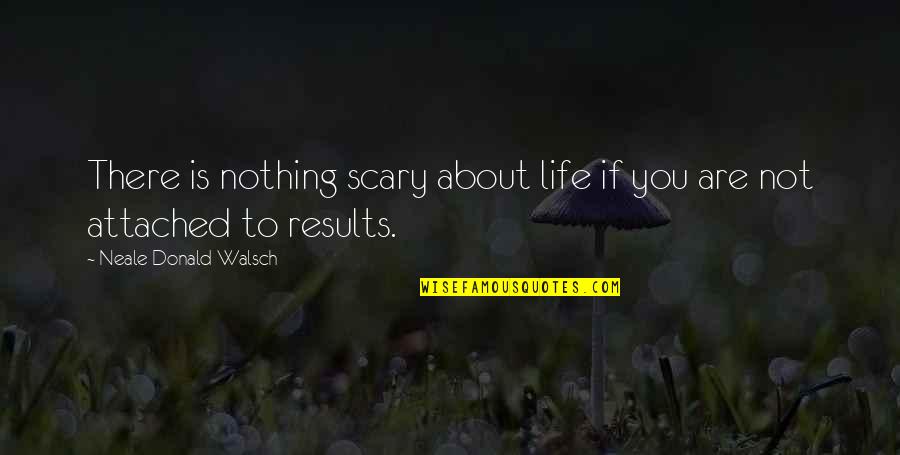 There is nothing scary about life if you are not attached to results. —
Neale Donald Walsch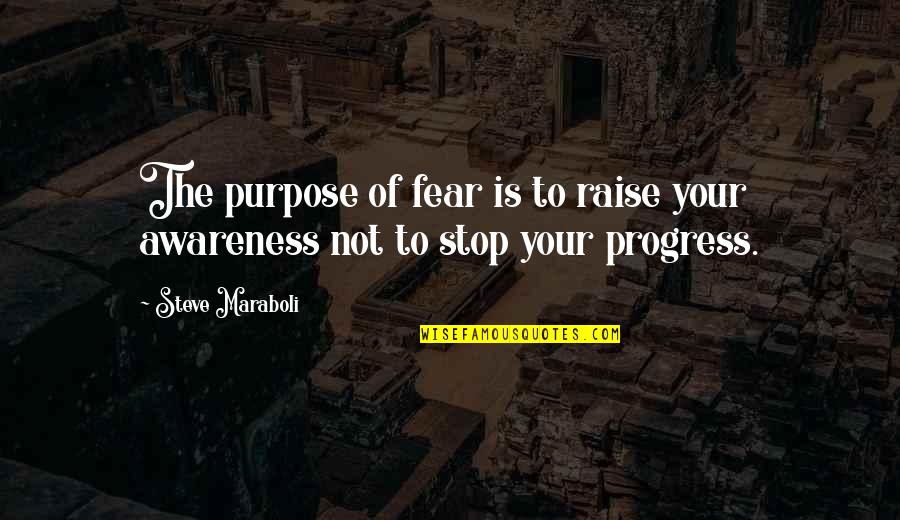 The purpose of fear is to raise your awareness not to stop your progress. —
Steve Maraboli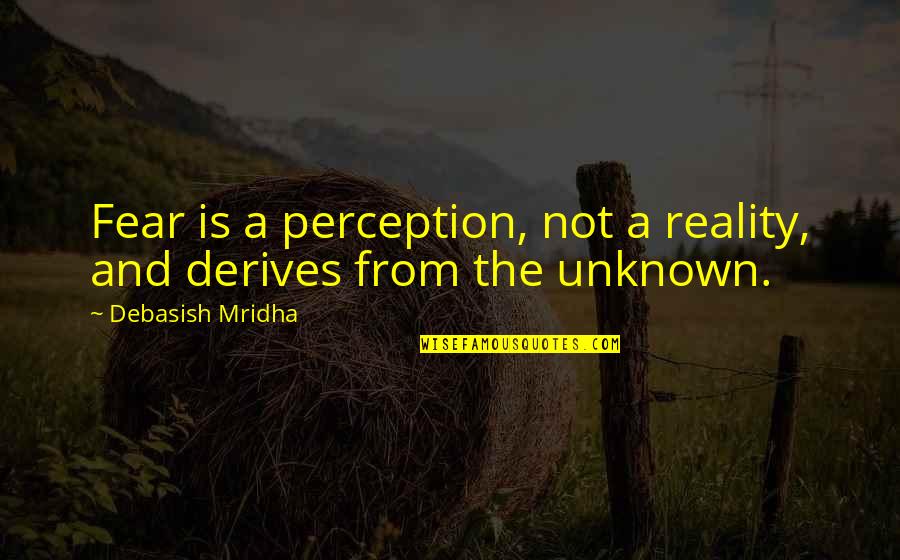 Fear is a perception, not a reality, and derives from the unknown. —
Debasish Mridha
Do not fear the dark, even when life is dim.
A true seeker will always find light from within —
C Enyo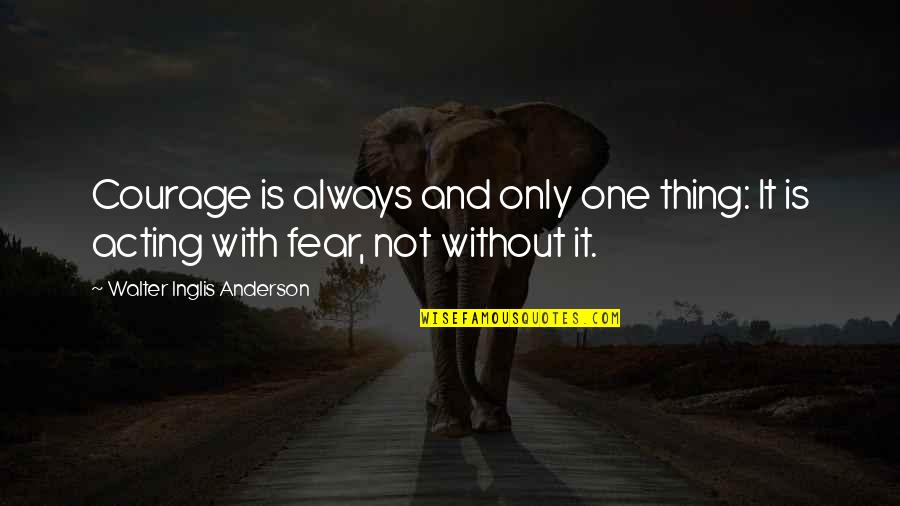 Courage is always and only one thing: It is acting with fear, not without it. —
Walter Inglis Anderson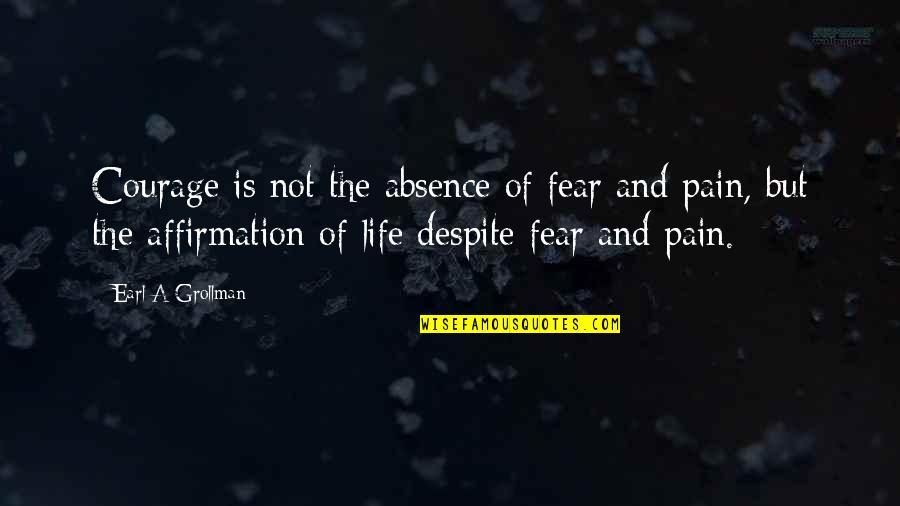 Courage is not the absence of fear and pain, but the affirmation of life despite fear and pain. —
Earl A Grollman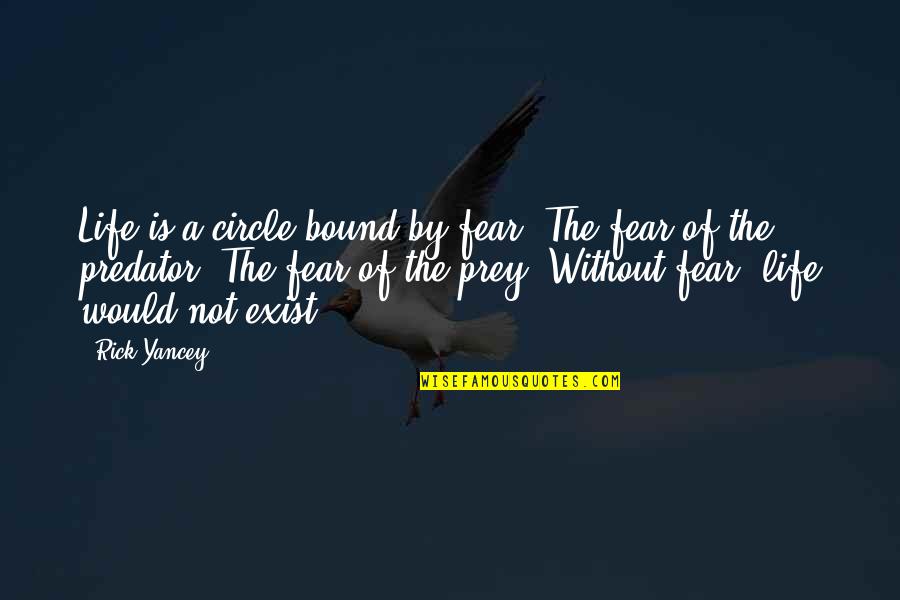 Life is a circle bound by fear. The fear of the predator. The fear of the prey. Without fear, life would not exist. —
Rick Yancey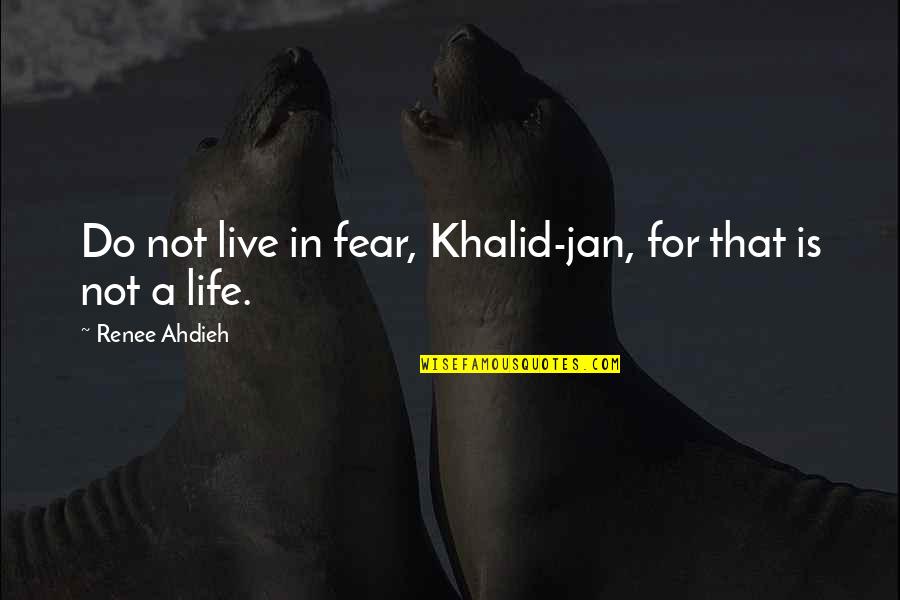 Do not live in fear, Khalid-jan, for that is not a life. —
Renee Ahdieh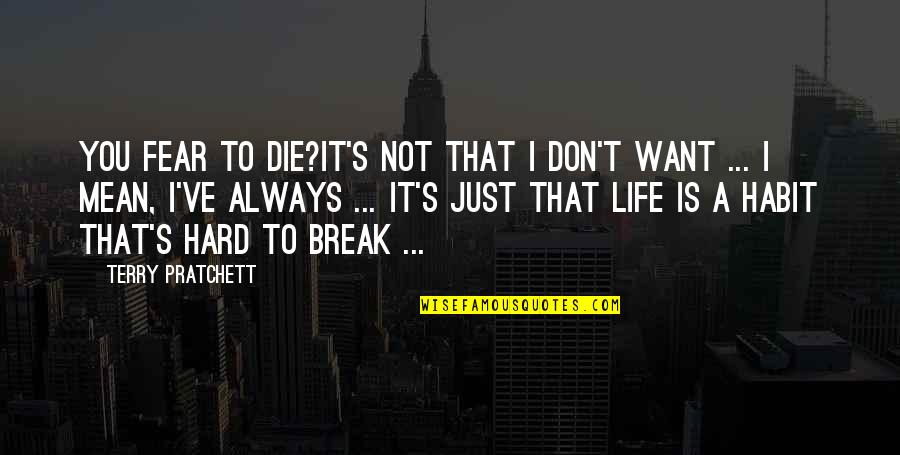 YOU FEAR TO DIE?
It's not that I don't want ... I mean, I've always ... it's just that life is a habit that's hard to break ... —
Terry Pratchett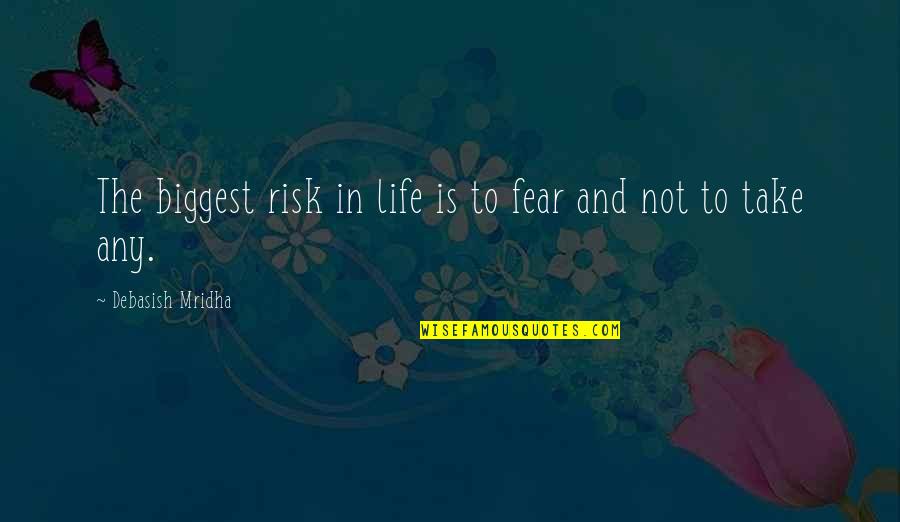 The biggest risk in life is to fear and not to take any. —
Debasish Mridha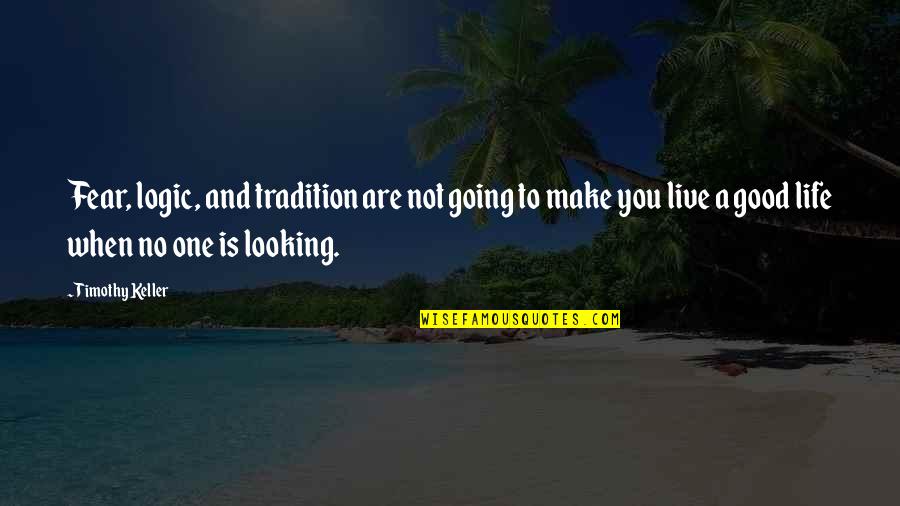 Fear, logic, and tradition are not going to make you live a good life when no one is looking. —
Timothy Keller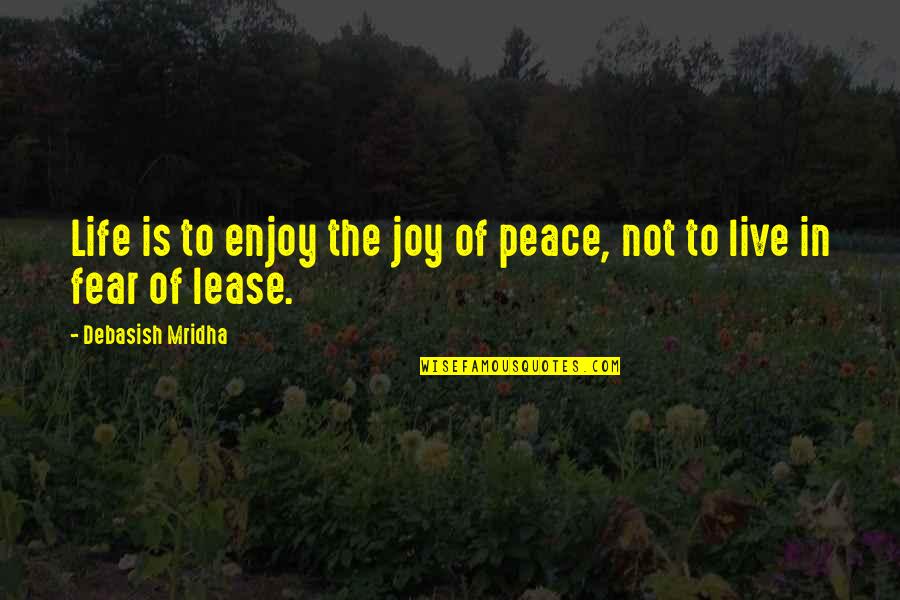 Life is to enjoy the joy of peace, not to live in fear of lease. —
Debasish Mridha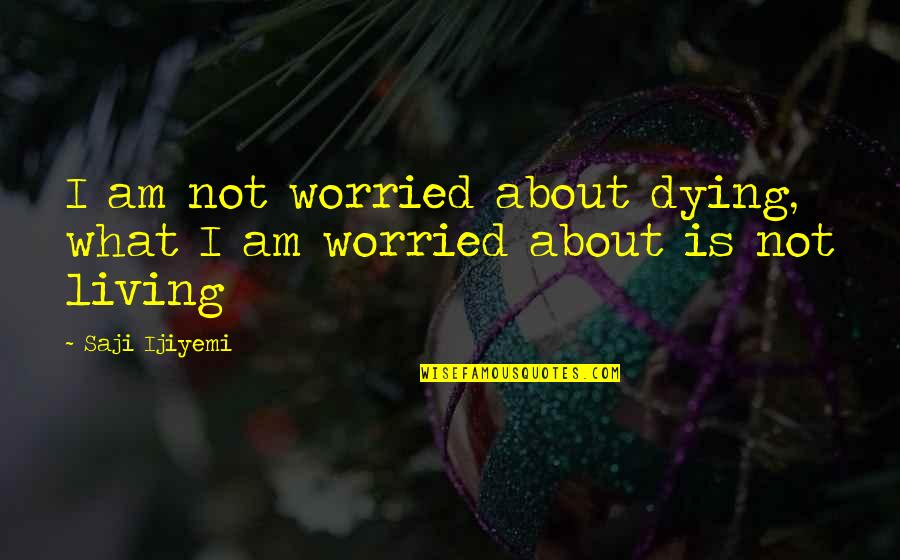 I am not worried about dying, what I am worried about is not living —
Saji Ijiyemi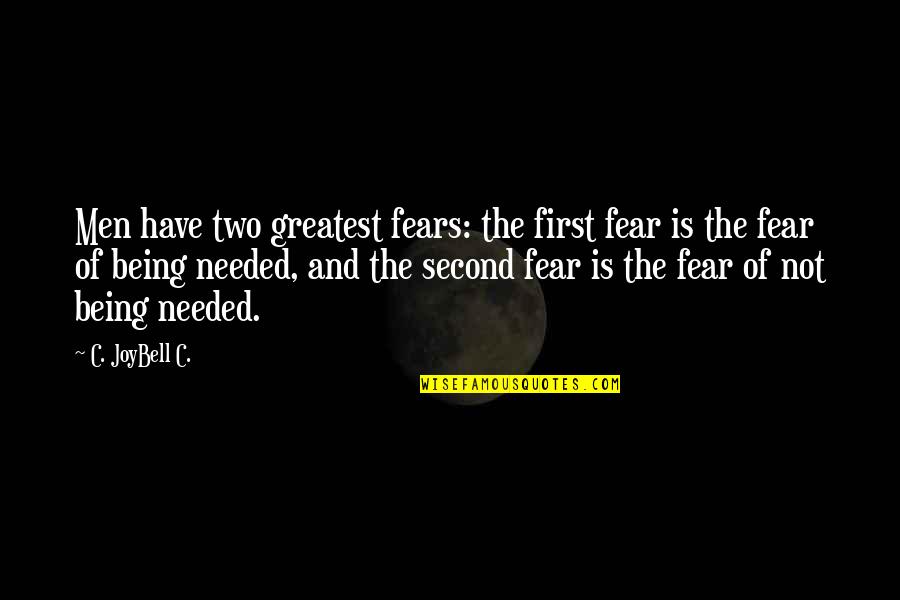 Men have two greatest fears: the first fear is the fear of being needed, and the second fear is the fear of not being needed. —
C. JoyBell C.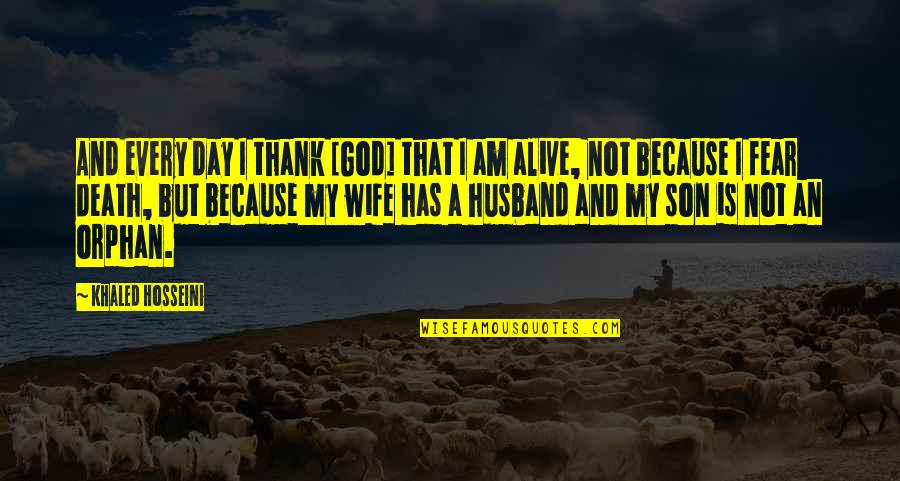 And every day I thank [God] that I am alive, not because I fear death, but because my wife has a husband and my son is not an orphan. —
Khaled Hosseini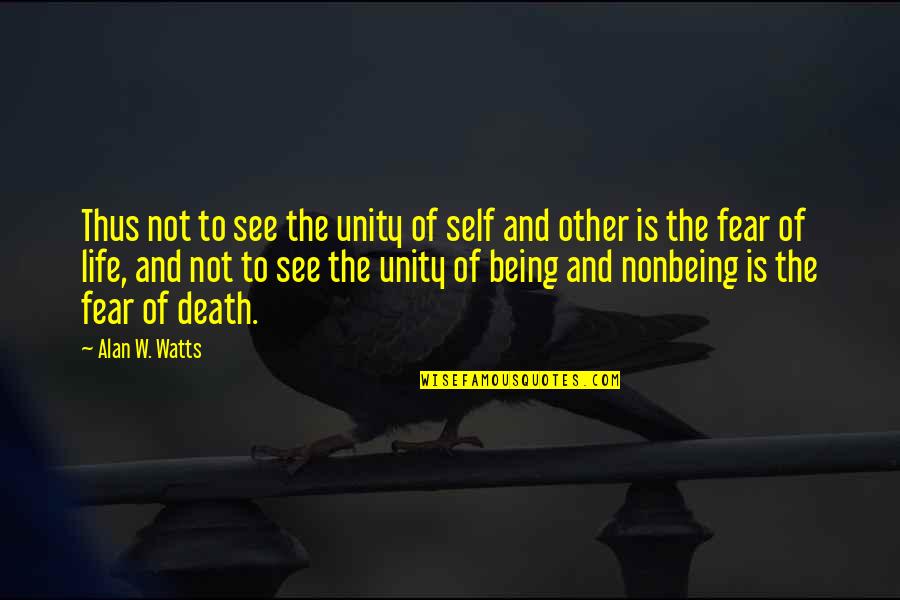 Thus not to see the unity of self and other is the fear of life, and not to see the unity of being and nonbeing is the fear of death. —
Alan W. Watts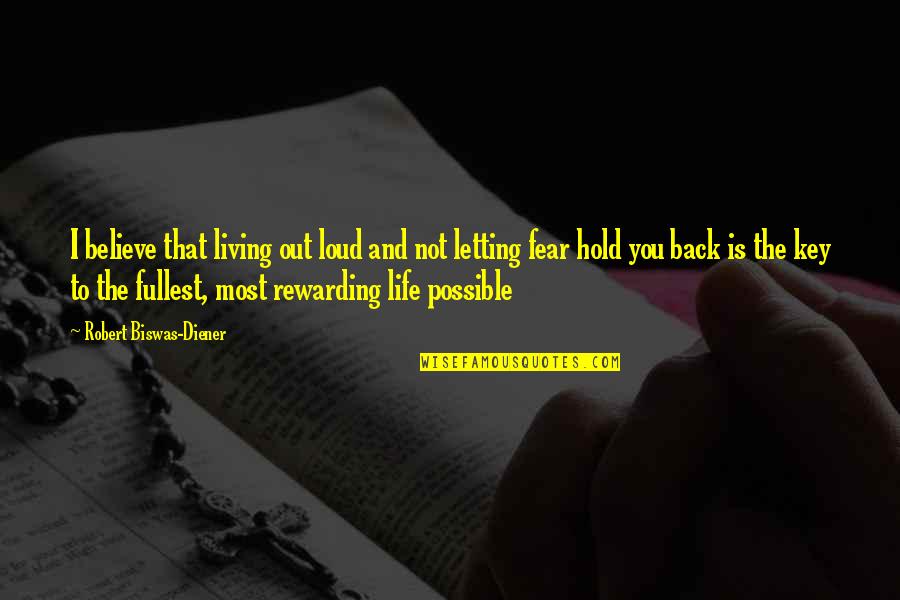 I believe that living out loud and not letting fear hold you back is the key to the fullest, most rewarding life possible —
Robert Biswas-Diener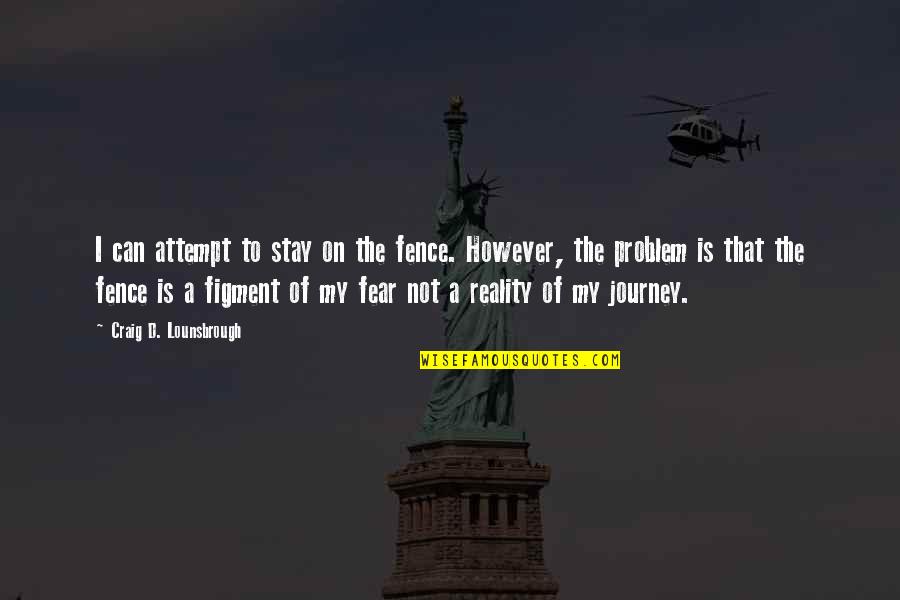 I can attempt to stay on the fence. However, the problem is that the fence is a figment of my fear not a reality of my journey. —
Craig D. Lounsbrough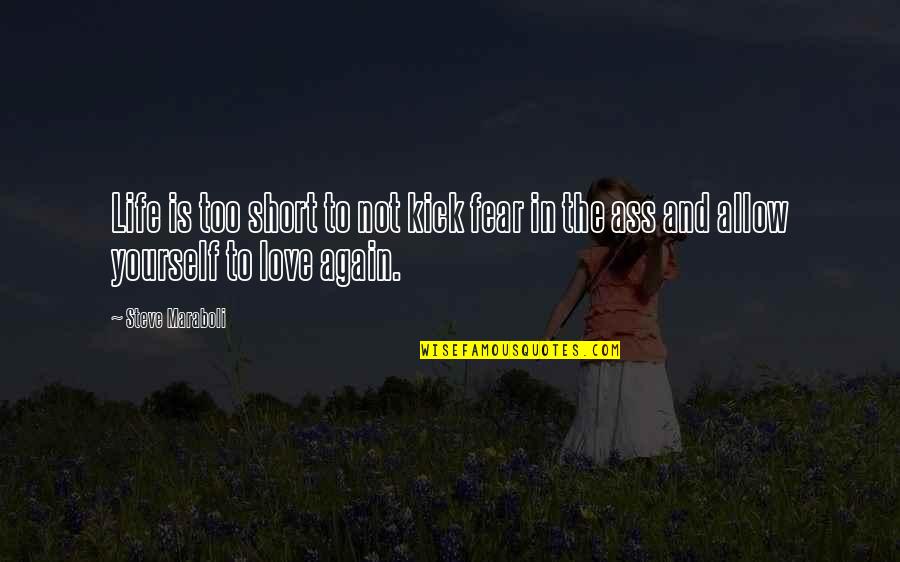 Life is too short to not kick fear in the ass and allow yourself to love again. —
Steve Maraboli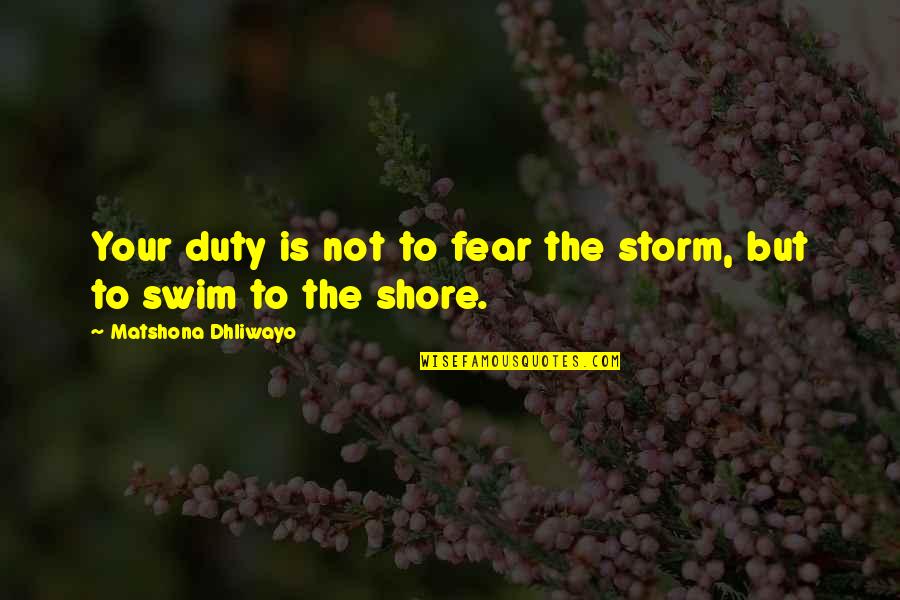 Your duty is not to fear the storm, but to swim to the shore. —
Matshona Dhliwayo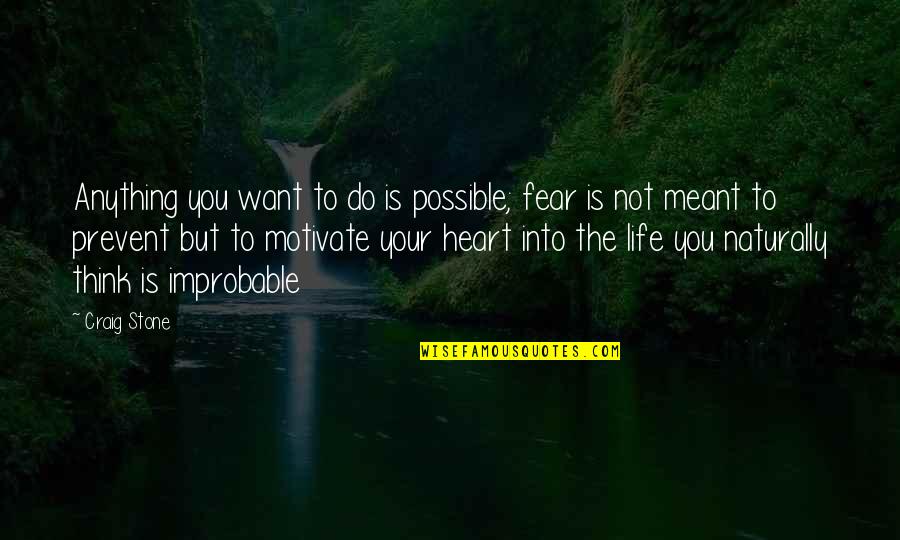 Anything you want to do is possible; fear is not meant to prevent but to motivate your heart into the life you naturally think is improbable —
Craig Stone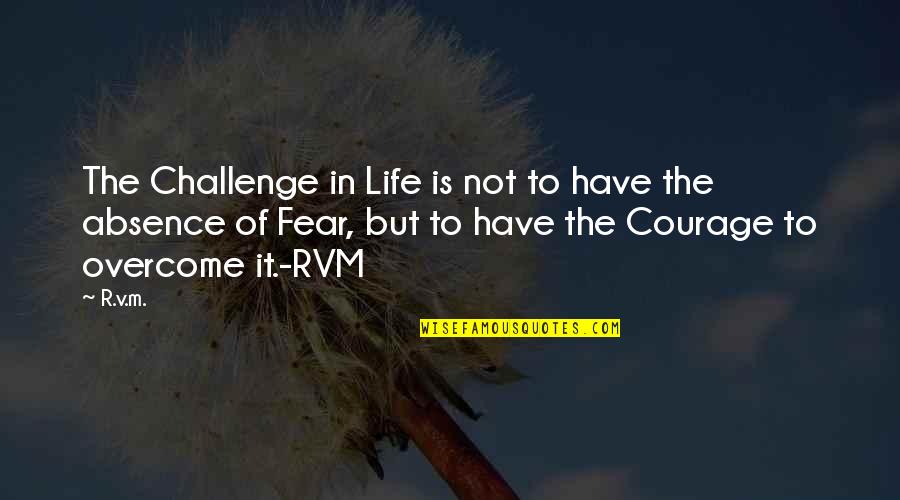 The Challenge in Life is not to have the absence of Fear, but to have the Courage to overcome it.-RVM —
R.v.m.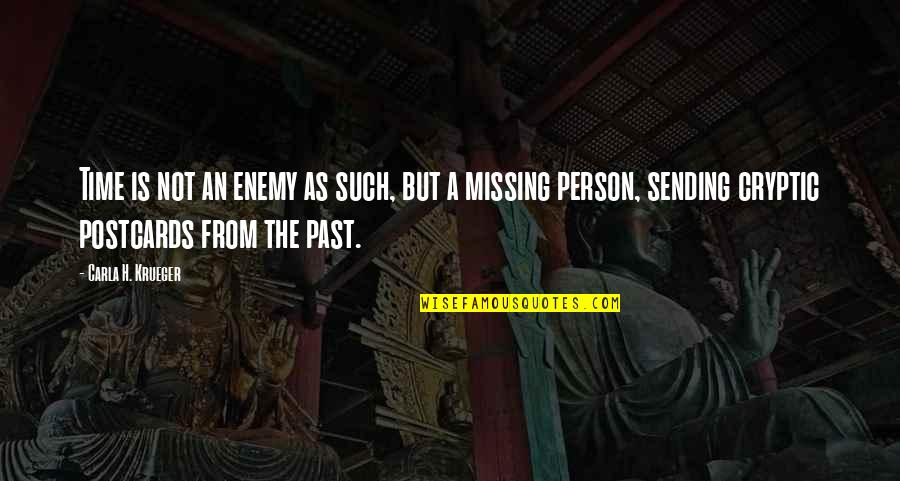 Time is not an enemy as such, but a missing person, sending cryptic postcards from the past. —
Carla H. Krueger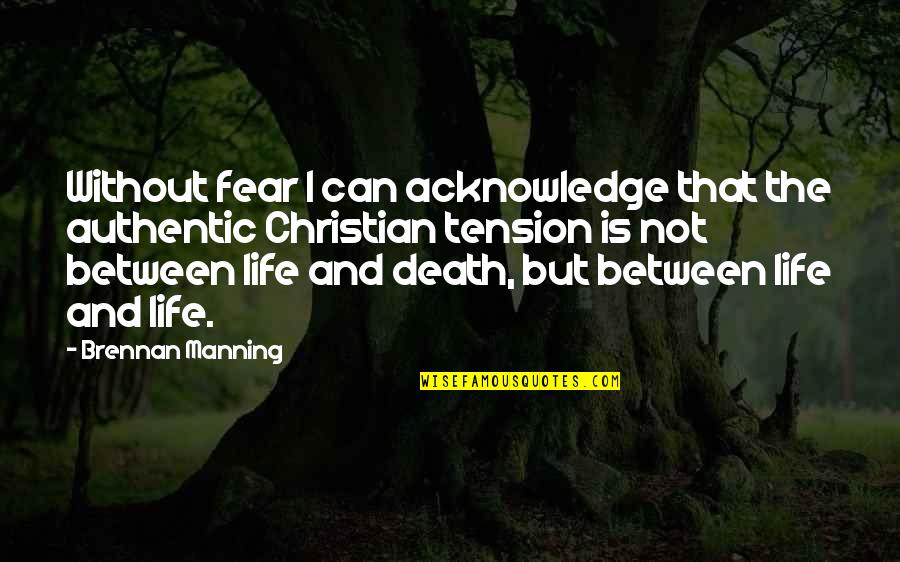 Without fear I can acknowledge that the authentic Christian tension is not between life and death, but between life and life. —
Brennan Manning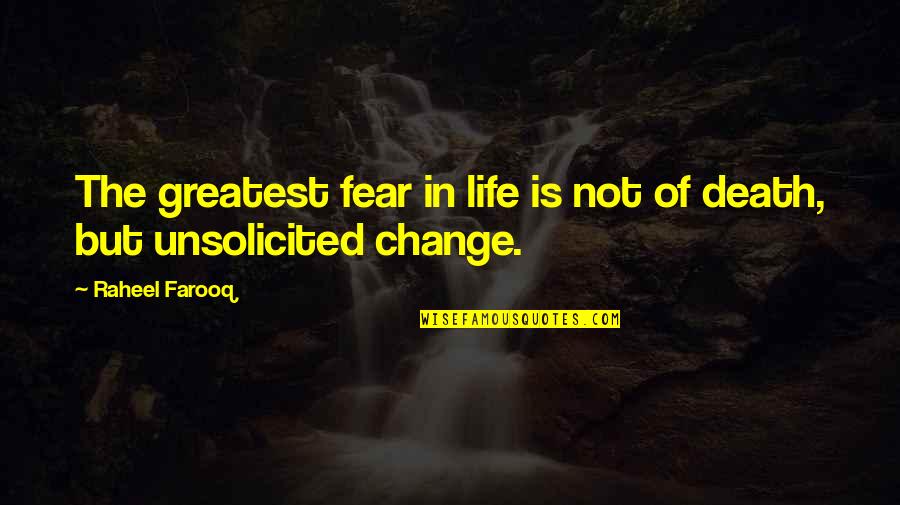 The greatest fear in life is not of death, but unsolicited change. —
Raheel Farooq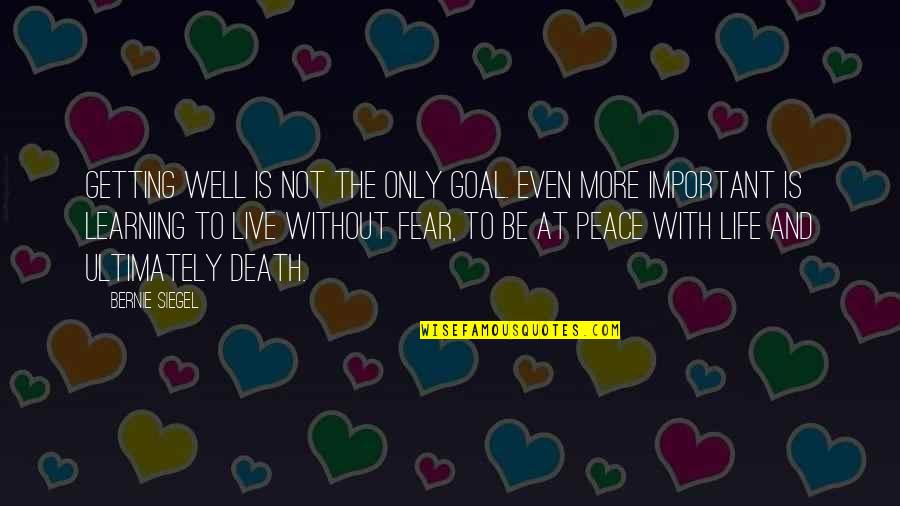 Getting well is not the only goal. Even more important is learning to live without fear, to be at peace with life and ultimately death. —
Bernie Siegel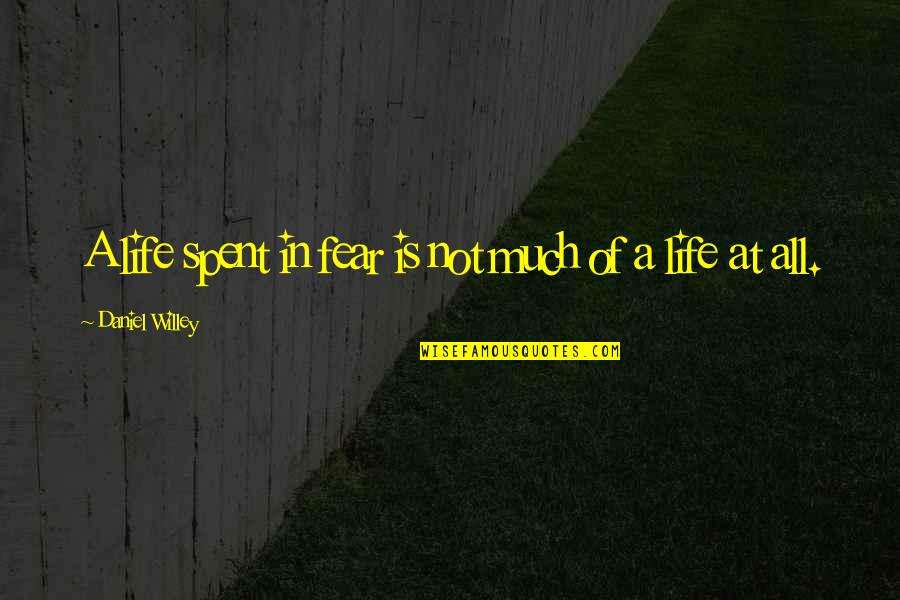 A life spent in fear is not much of a life at all. —
Daniel Willey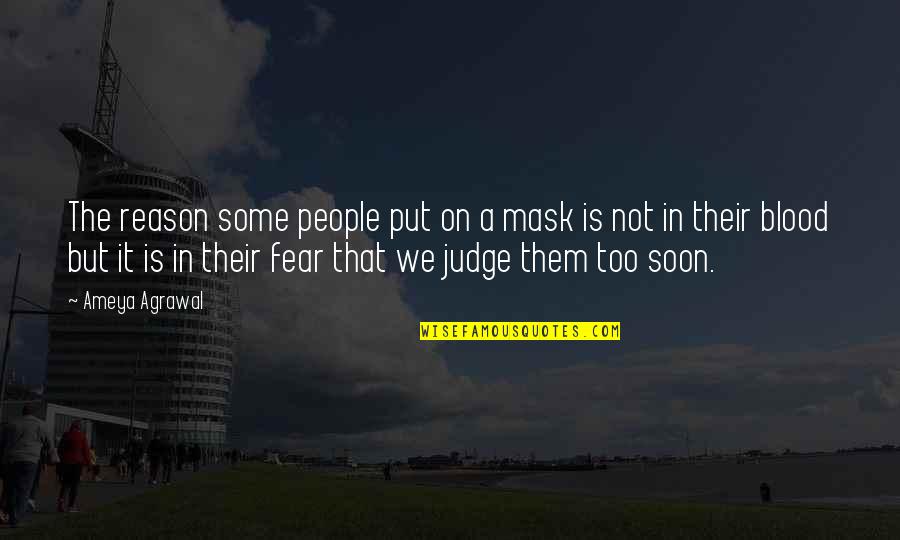 The reason some people put on a mask is not in their blood but it is in their fear that we judge them too soon. —
Ameya Agrawal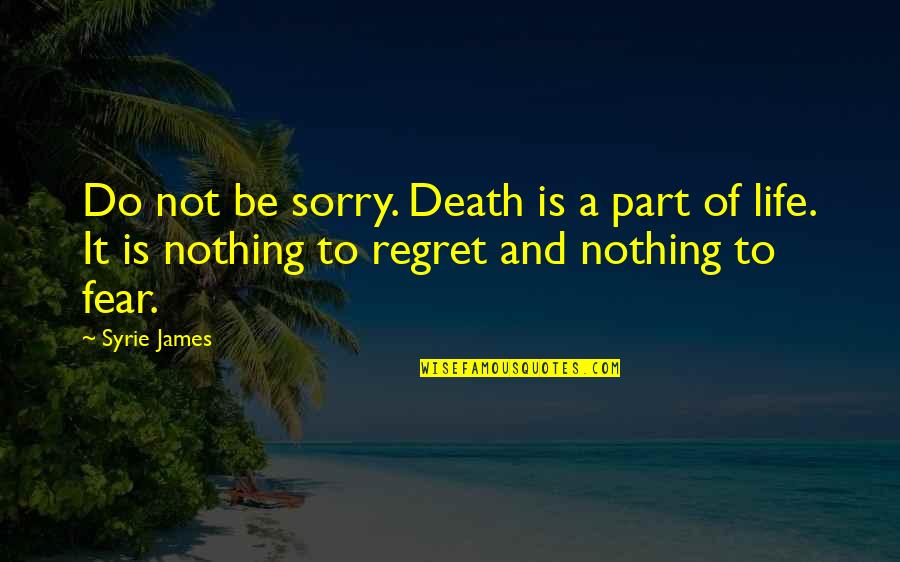 Do not be sorry. Death is a part of life. It is nothing to regret and nothing to fear. —
Syrie James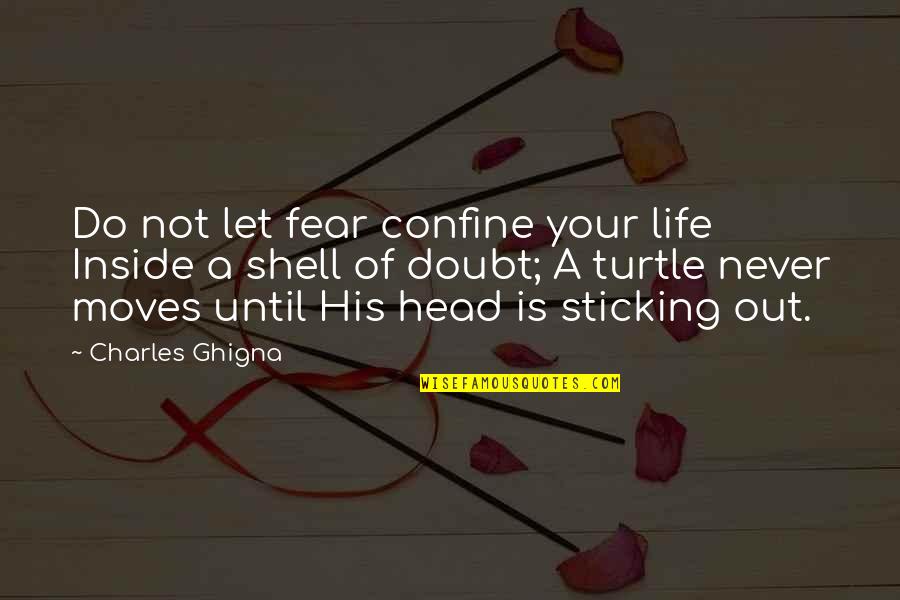 Do not let fear confine your life Inside a shell of doubt; A turtle never moves until His head is sticking out. —
Charles Ghigna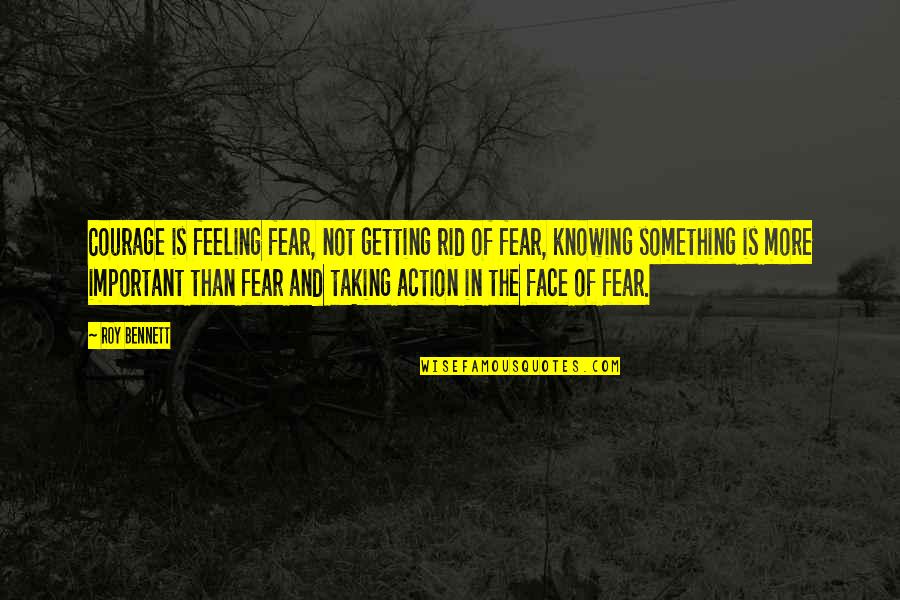 Courage is feeling fear, not getting rid of fear, knowing something is more important than fear and taking action in the face of fear. —
Roy Bennett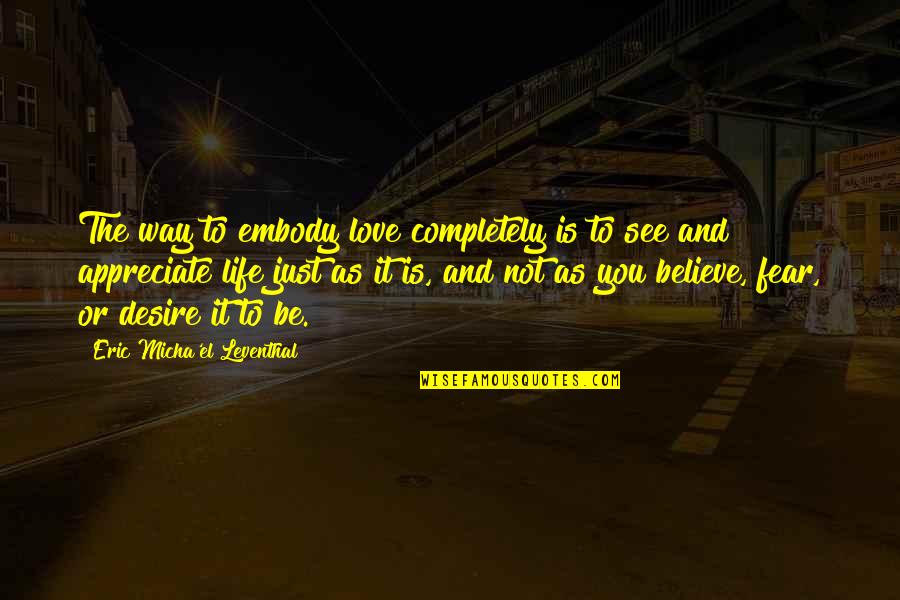 The way to embody love completely is to see and appreciate life just as it is, and not as you believe, fear, or desire it to be. —
Eric Micha'el Leventhal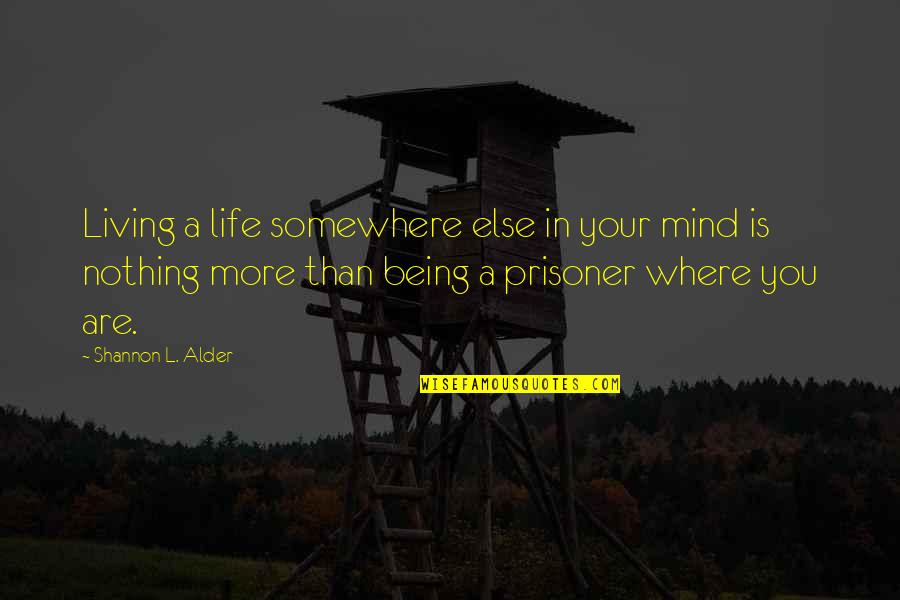 Living a life somewhere else in your mind is nothing more than being a prisoner where you are. —
Shannon L. Alder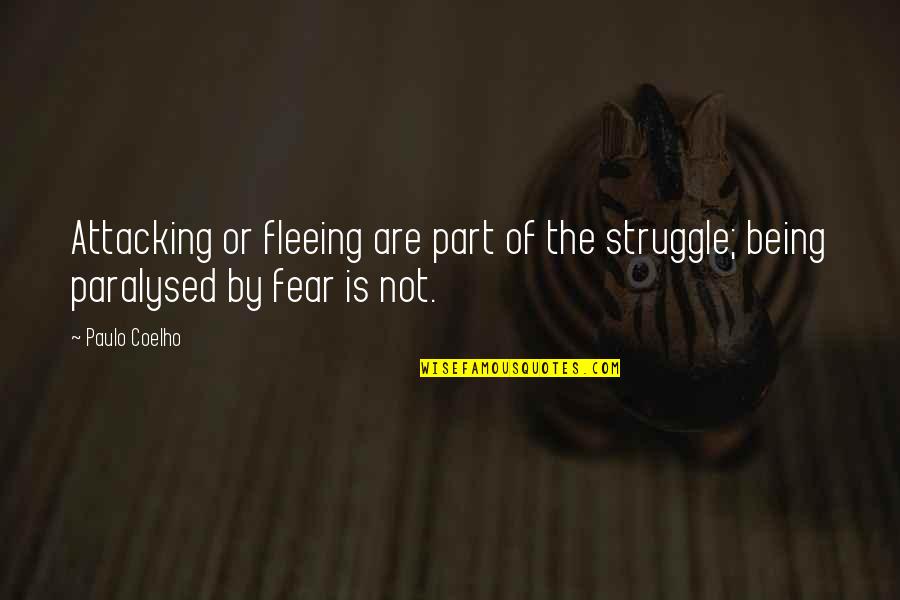 Attacking or fleeing are part of the struggle; being paralysed by fear is not. —
Paulo Coelho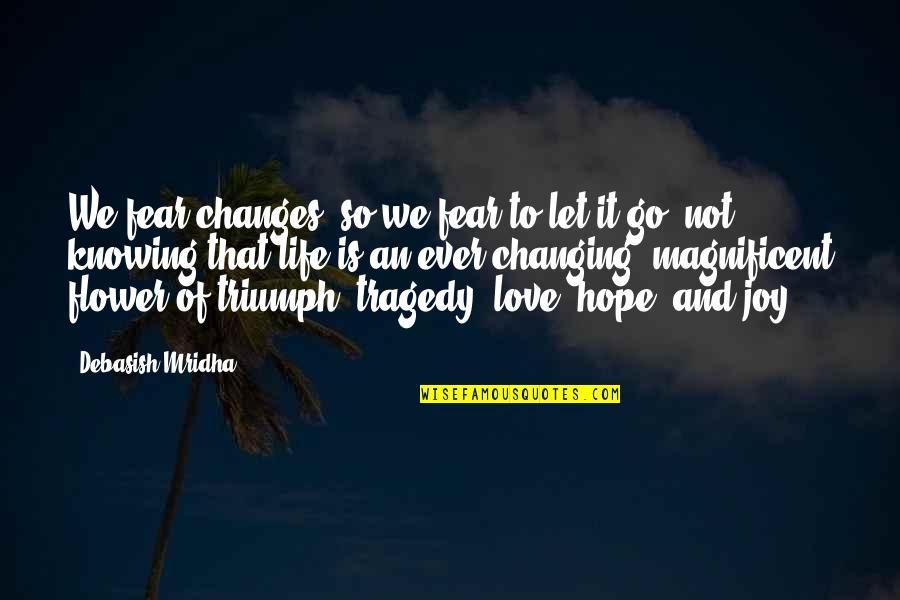 We fear changes, so we fear to let it go, not knowing that life is an ever-changing, magnificent flower of triumph, tragedy, love, hope, and joy. —
Debasish Mridha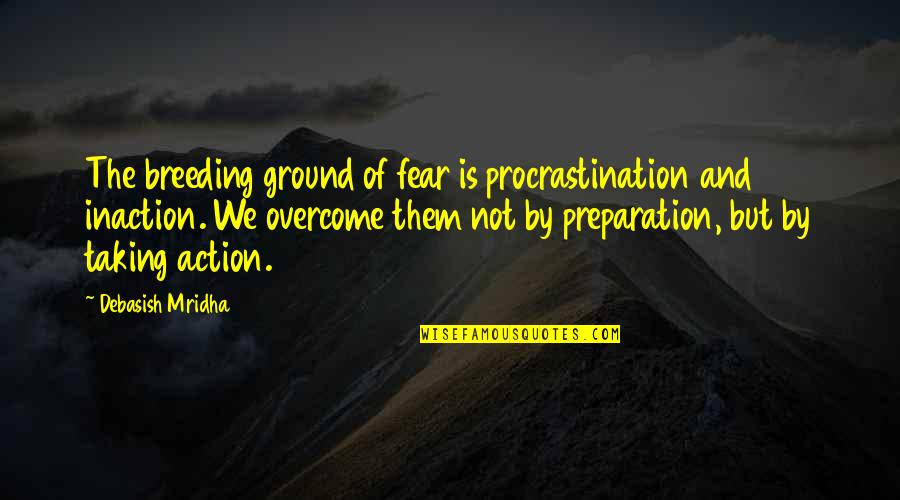 The breeding ground of fear is procrastination and inaction. We overcome them not by preparation, but by taking action. —
Debasish Mridha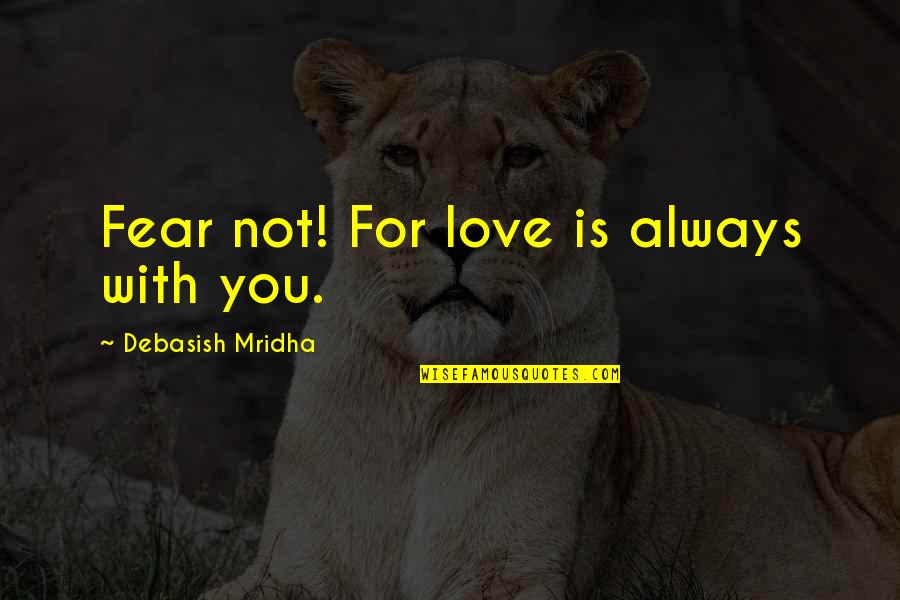 Fear not! For love is always with you. —
Debasish Mridha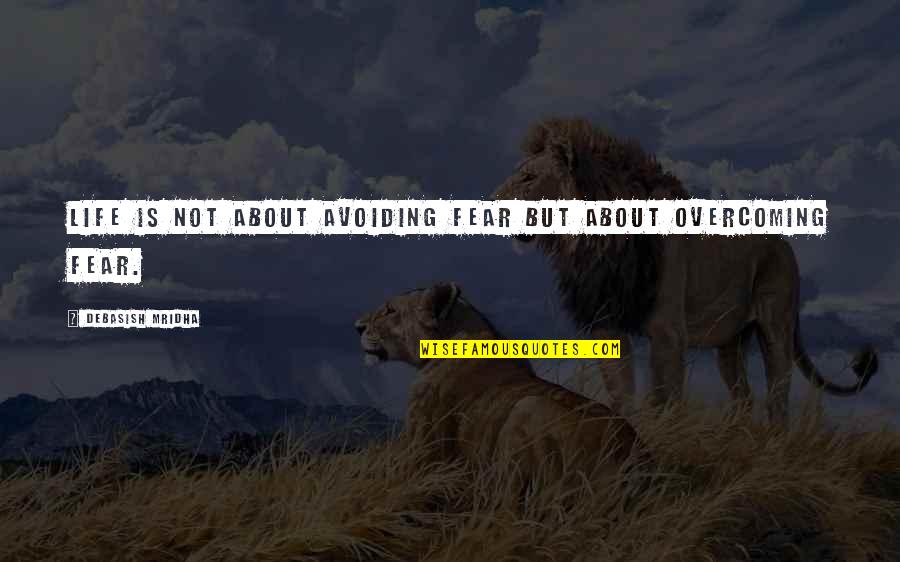 Life is not about avoiding fear but about overcoming fear. —
Debasish Mridha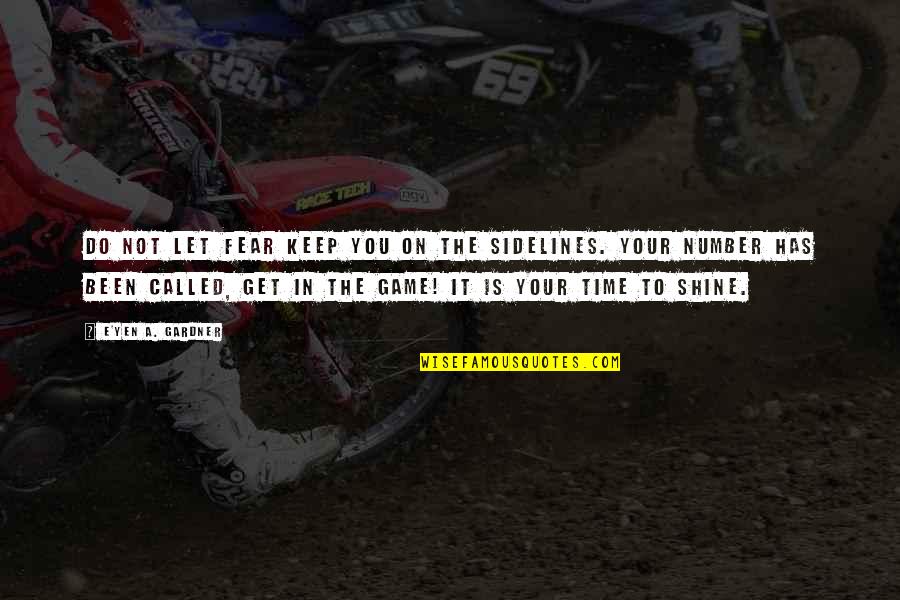 Do not let fear keep you on the sidelines. Your number has been called, get in the game! It is your time to shine. —
E'yen A. Gardner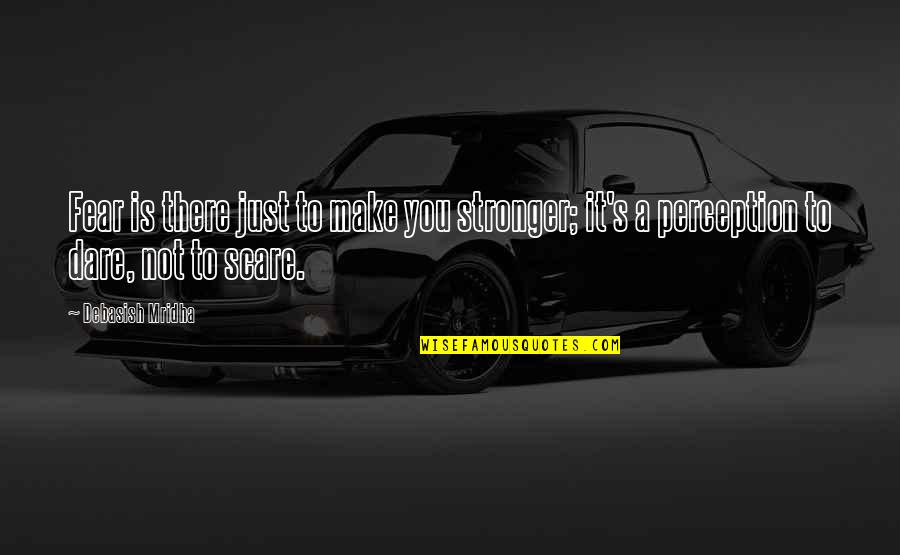 Fear is there just to make you stronger;
it's a perception to dare, not to scare. —
Debasish Mridha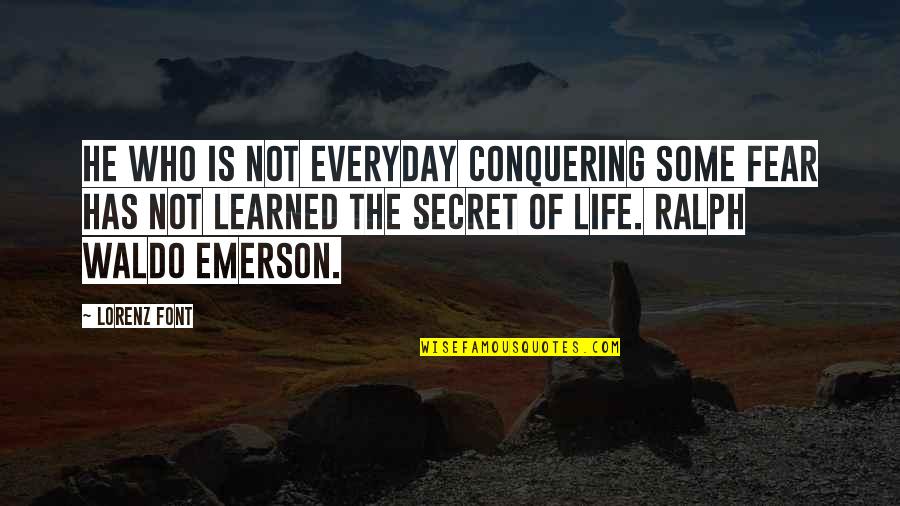 He who is not everyday conquering some fear has not learned the secret of life. Ralph Waldo Emerson. —
Lorenz Font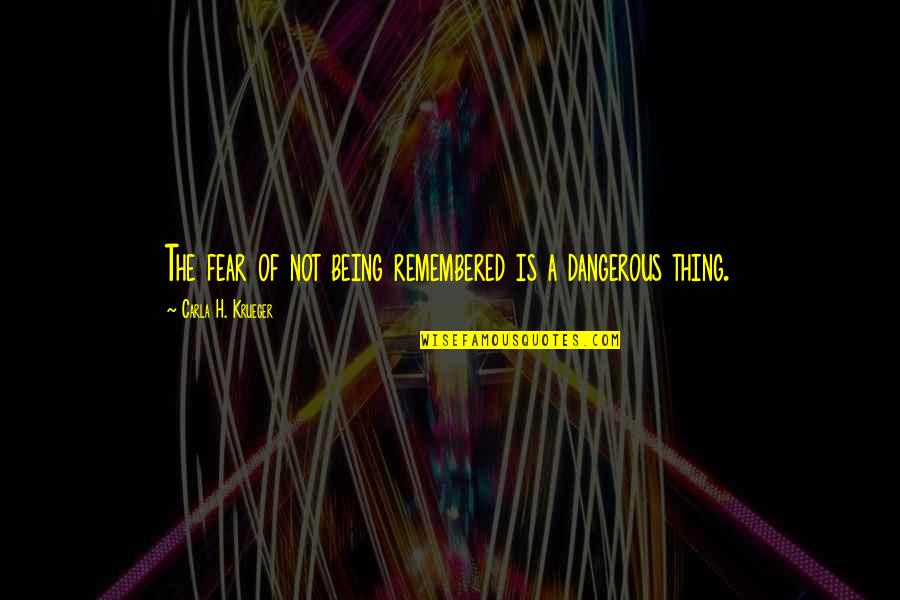 The fear of not being remembered is a dangerous thing. —
Carla H. Krueger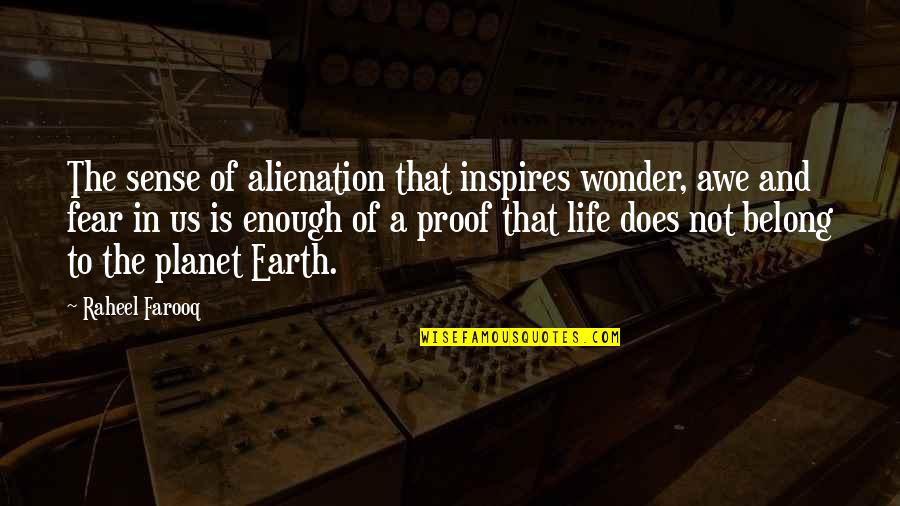 The sense of alienation that inspires wonder, awe and fear in us is enough of a proof that life does not belong to the planet Earth. —
Raheel Farooq
The fear is simply because you are not living with life, You are living in your mind. —
Jaggi Vasudev
We will understand that fear is not a special feature of human being, if we saw ourselves from the creator's point of view —
Sunday Adelaja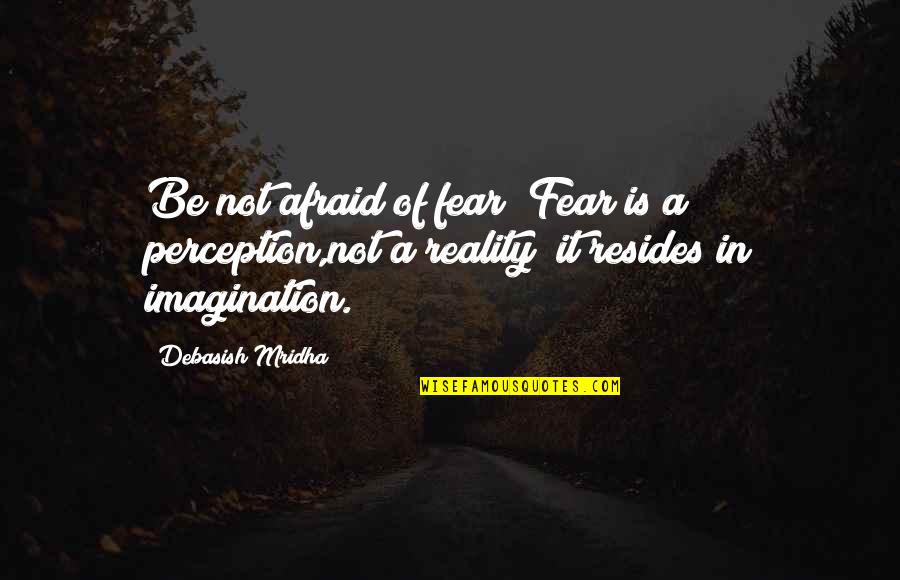 Be not afraid of fear! Fear is a perception,
not a reality; it resides in imagination. —
Debasish Mridha