I'll Love Him Forever Quotes
Collection of top 35 famous quotes about I'll Love Him Forever
I'll Love Him Forever Quotes & Sayings
Happy to read and share the best inspirational I'll Love Him Forever quotes, sayings and quotations on Wise Famous Quotes.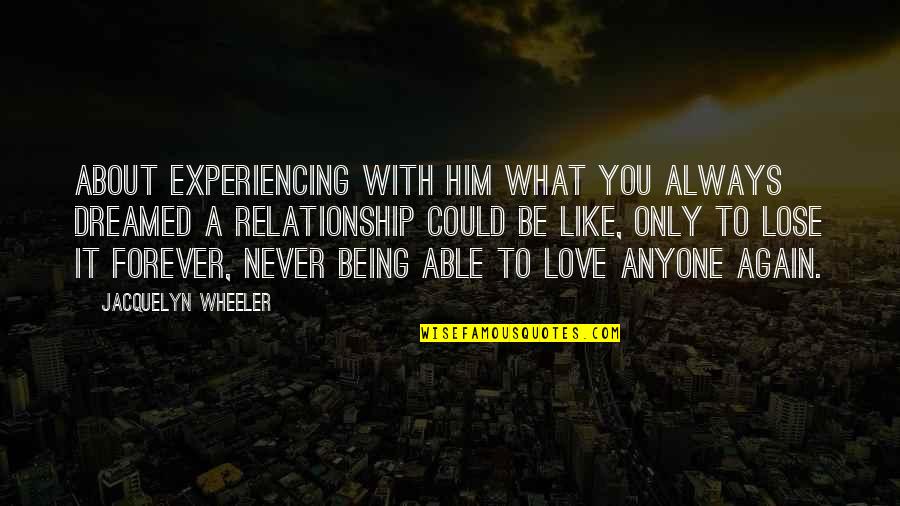 About experiencing with him what you always dreamed a relationship could be like, only to lose it forever, never being able to love anyone again.
—
Jacquelyn Wheeler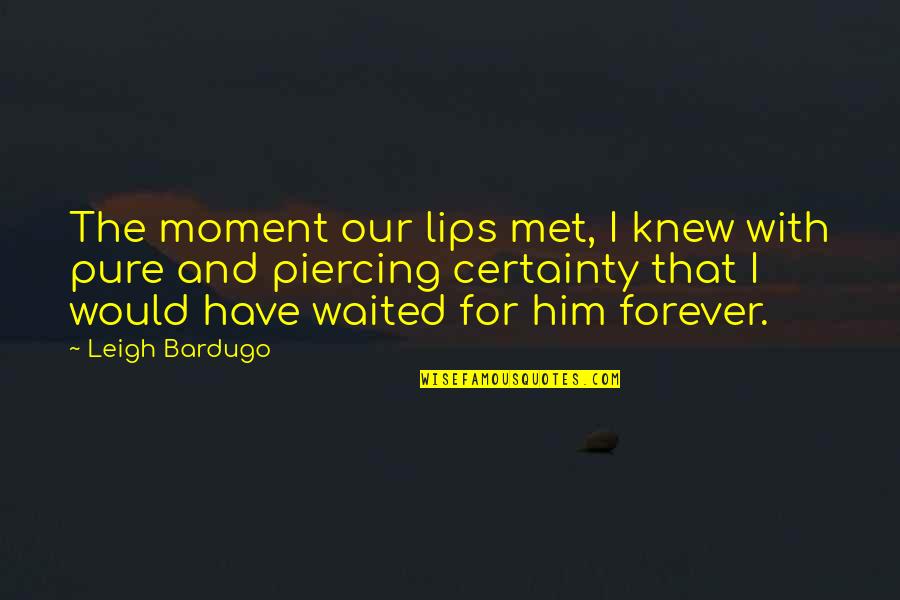 The moment our lips met, I knew with pure and piercing certainty that I would have waited for him forever.
—
Leigh Bardugo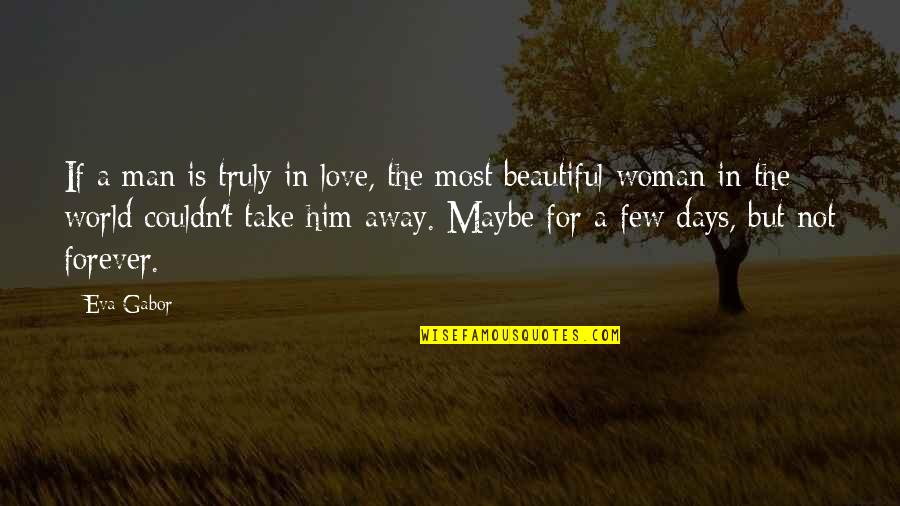 If a man is truly in love, the most beautiful woman in the world couldn't take him away. Maybe for a few days, but not forever. —
Eva Gabor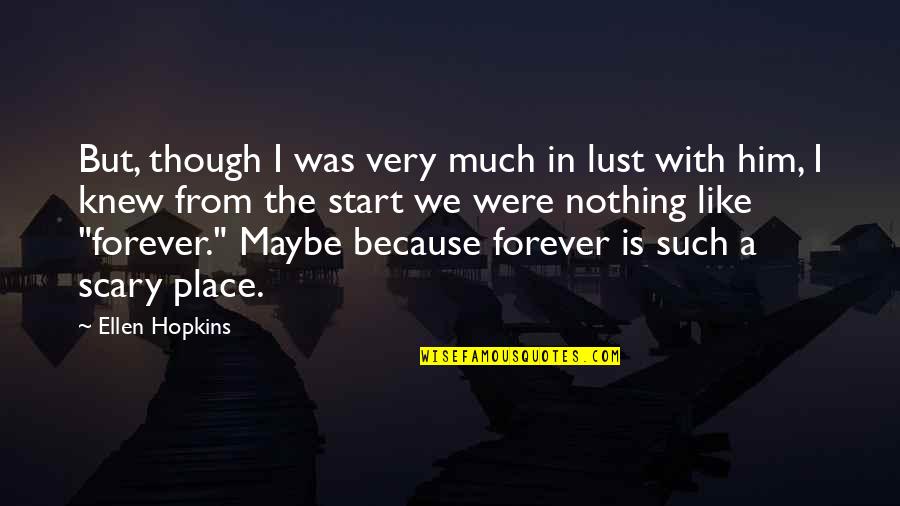 But, though I was very much in lust with him, I knew from the start we were nothing like "forever." Maybe because forever is such a scary place. —
Ellen Hopkins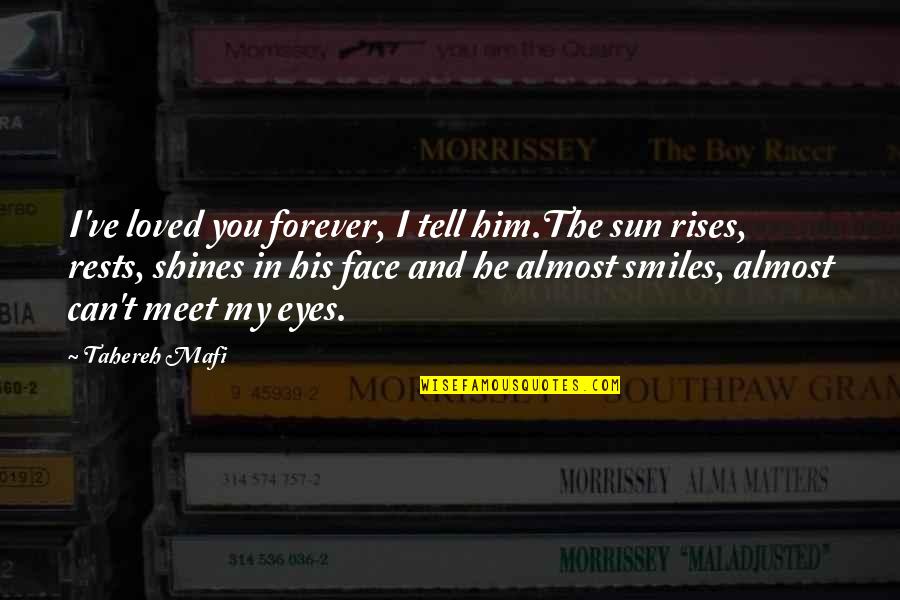 I've loved you forever, I tell him.
The sun rises, rests, shines in his face and he almost smiles, almost can't meet my eyes. —
Tahereh Mafi
He wanted to stay there forever, letting her soothe him, pretending he was just a kid and his mom could make everything okay. —
Suzanne Collins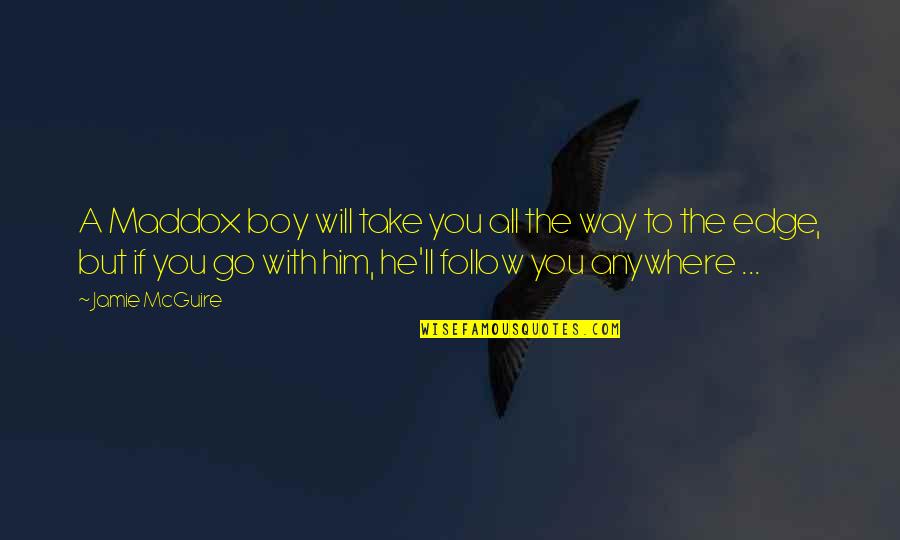 A Maddox boy will take you all the way to the edge, but if you go with him, he'll follow you anywhere ... —
Jamie McGuire
And I'm yours," I tell him. "Forever and always and then some. —
Simone Elkeles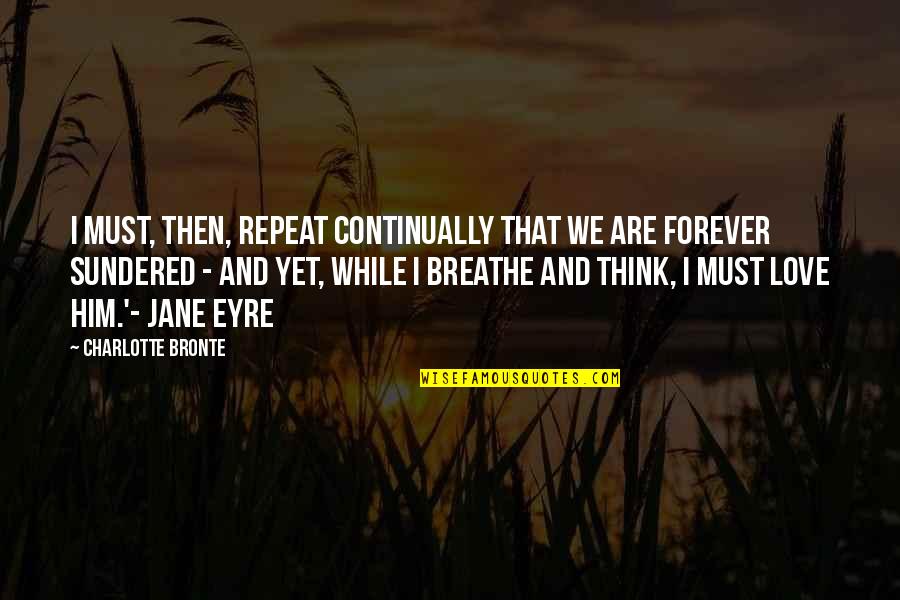 I must, then, repeat continually that we are forever sundered - and yet, while I breathe and think, I must love him.'
- Jane Eyre —
Charlotte Bronte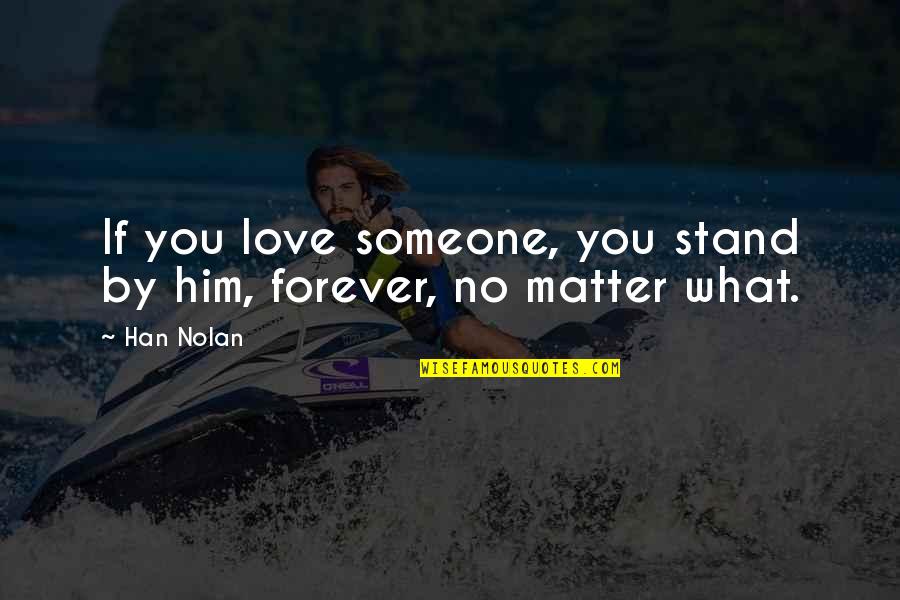 If you love someone, you stand by him, forever, no matter what. —
Han Nolan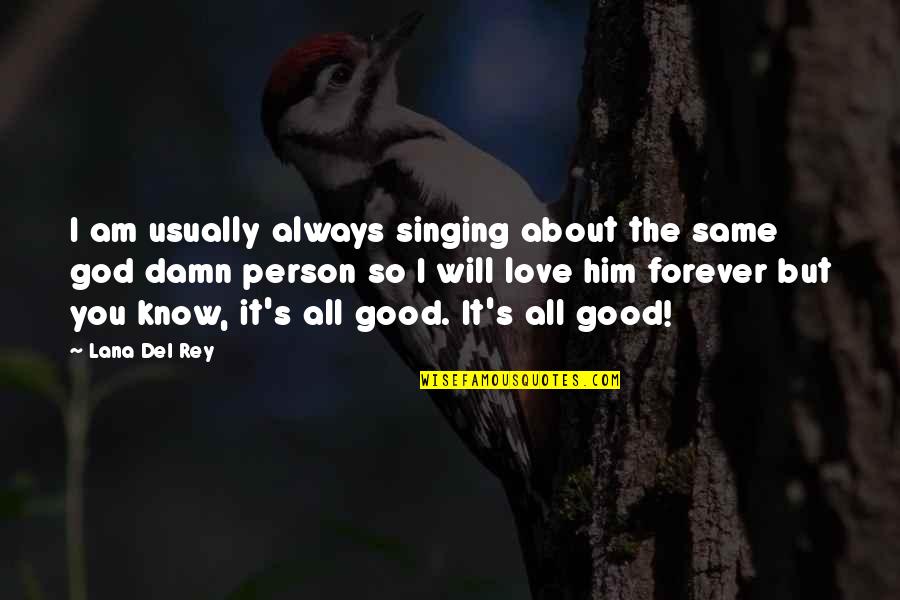 I am usually always singing about the same god damn person so I will love him forever but you know, it's all good. It's all good! —
Lana Del Rey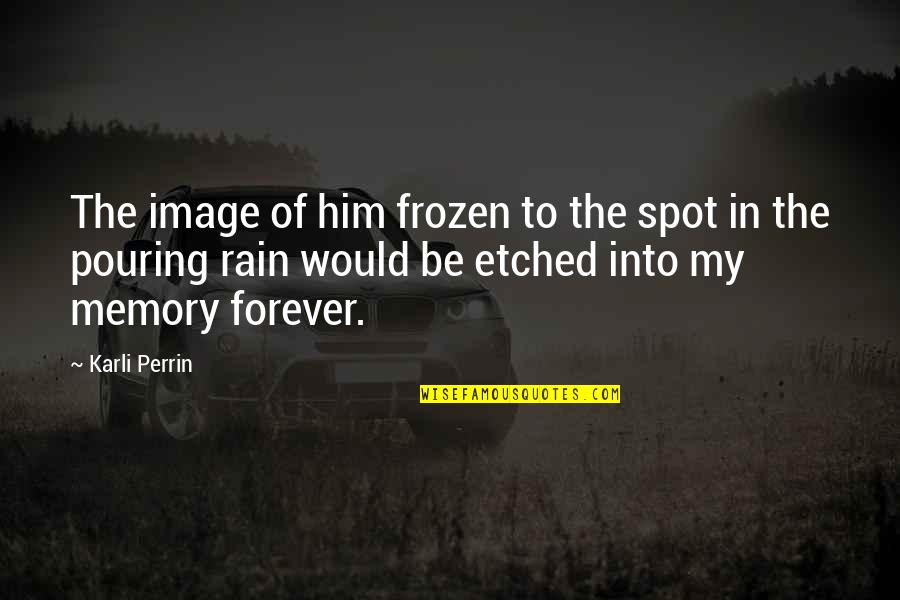 The image of him frozen to the spot in the pouring rain would be etched into my memory forever. —
Karli Perrin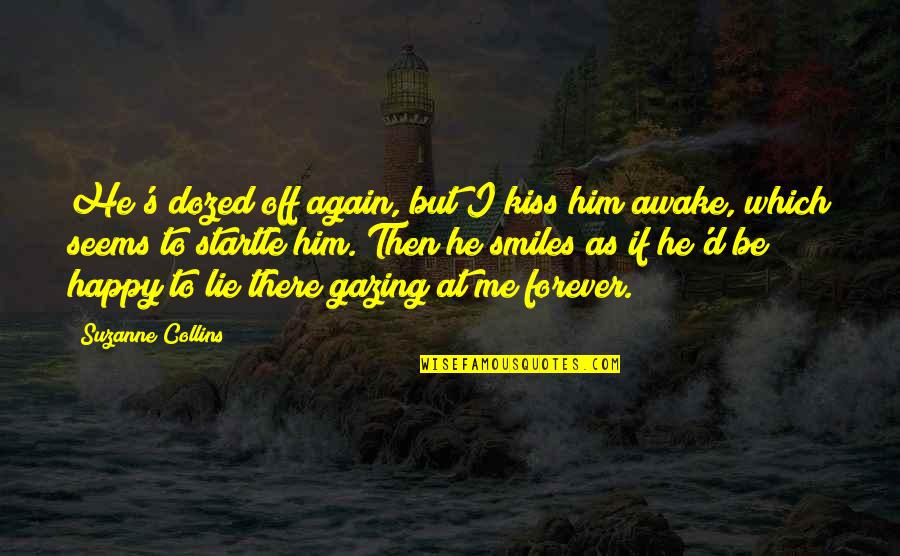 He's dozed off again, but I kiss him awake, which seems to startle him. Then he smiles as if he'd be happy to lie there gazing at me forever. —
Suzanne Collins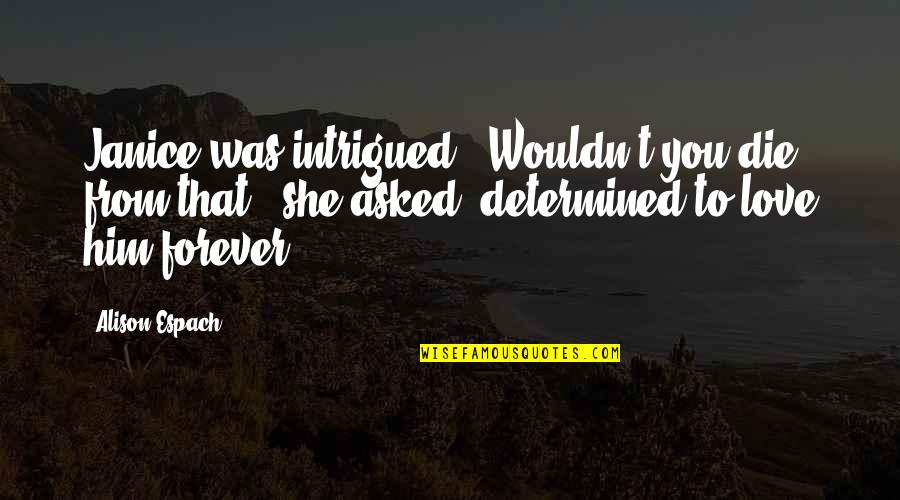 Janice was intrigued. "Wouldn't you die from that?" she asked, determined to love him forever. —
Alison Espach
He'll learn that many women can satisfy for a short period of time, but when he falls in love, only one will sustain him forever. —
Jeaniene Frost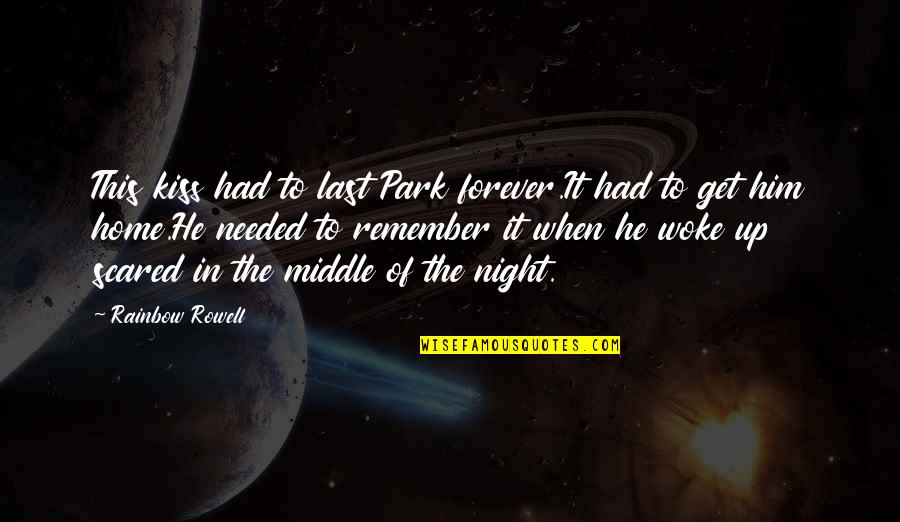 This kiss had to last Park forever.
It had to get him home.
He needed to remember it when he woke up scared in the middle of the night. —
Rainbow Rowell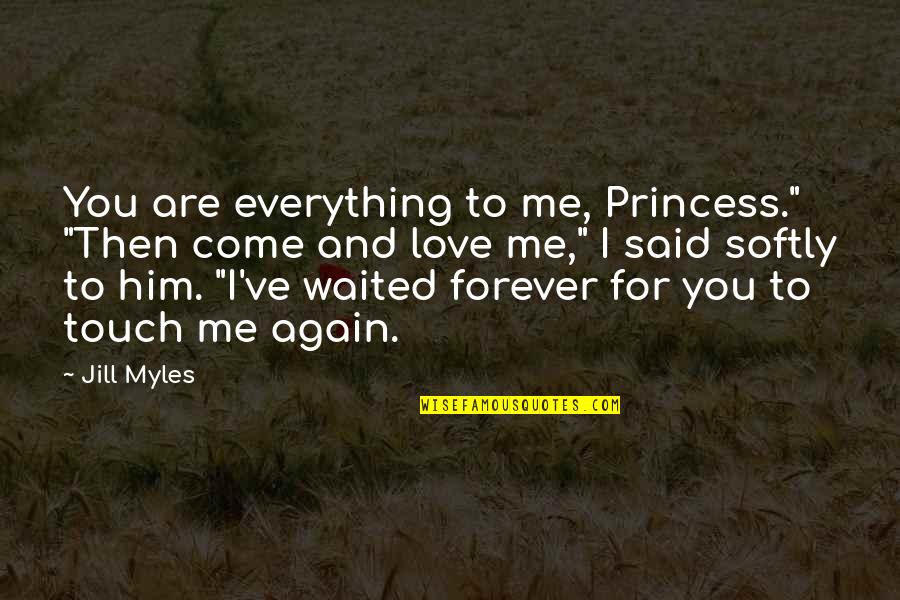 You are everything to me, Princess."
"Then come and love me," I said softly to him. "I've waited forever for you to touch me again. —
Jill Myles
If we abide in love for God we will be forever united with Him and with His kingdom of love. —
Sunday Adelaja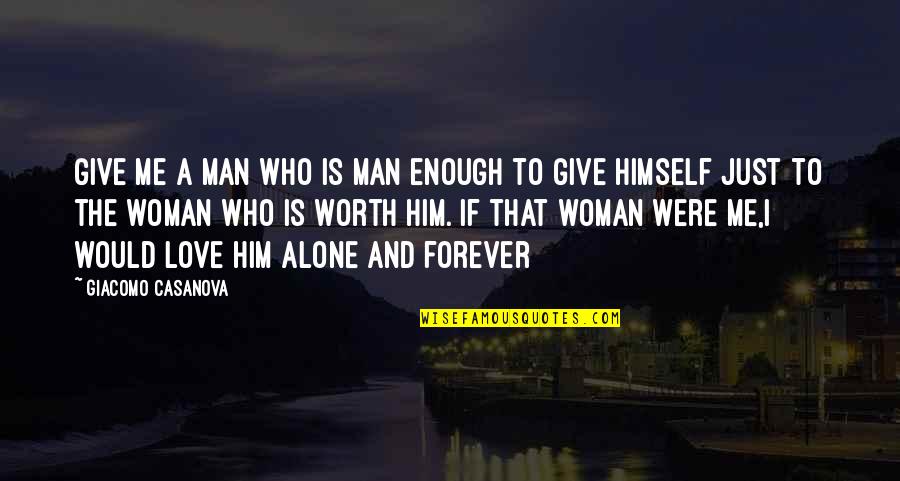 Give me a man who is man enough to give himself just to the woman who is worth him. If that woman were me,I would love him alone and forever —
Giacomo Casanova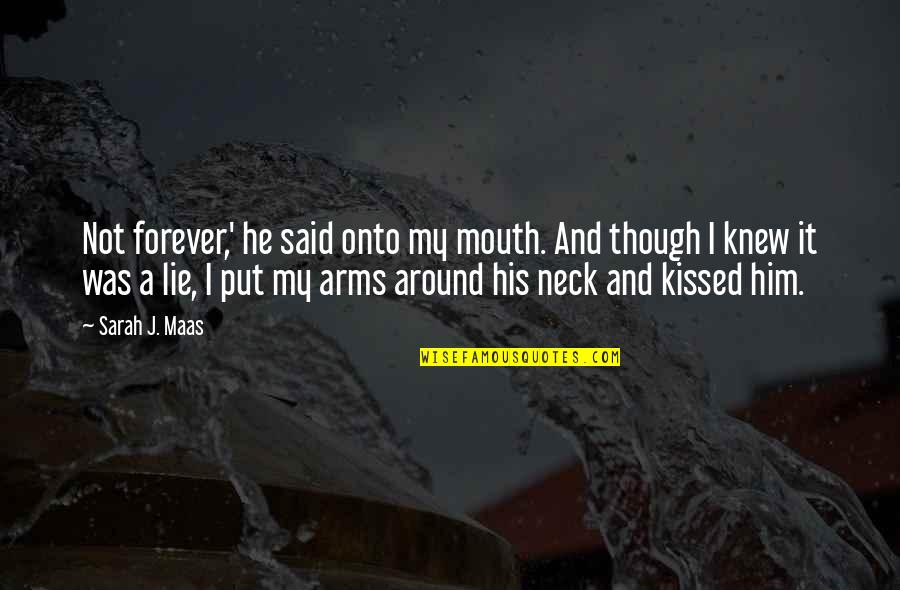 Not forever,' he said onto my mouth. And though I knew it was a lie, I put my arms around his neck and kissed him. —
Sarah J. Maas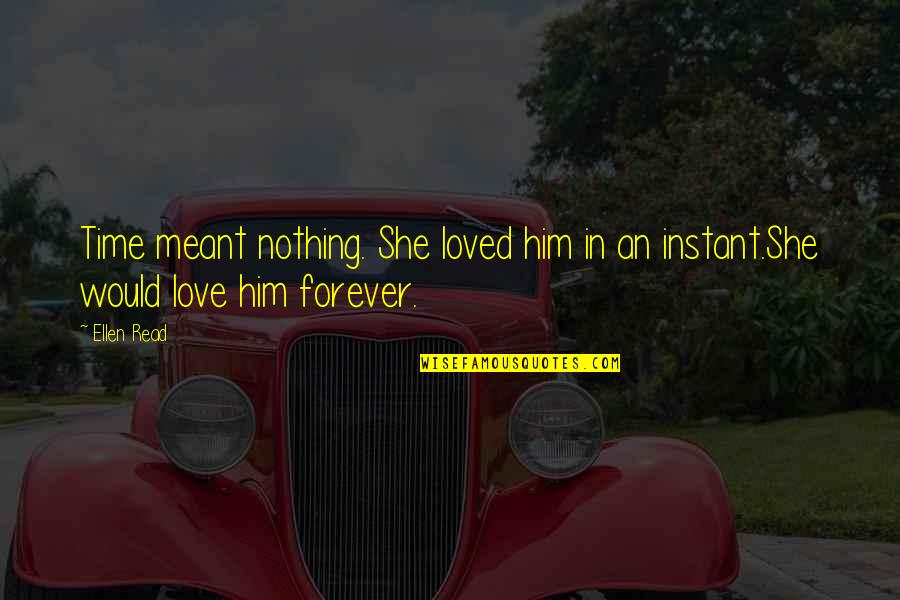 Time meant nothing.
She loved him in an instant.
She would love him forever. —
Ellen Read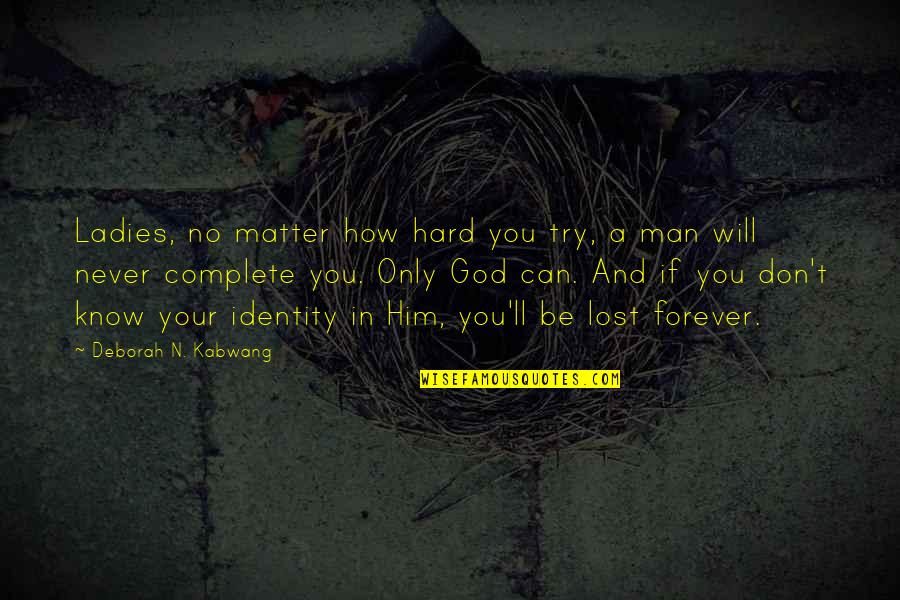 Ladies, no matter how hard you try, a man will never complete you. Only God can. And if you don't know your identity in Him, you'll be lost forever. —
Deborah N. Kabwang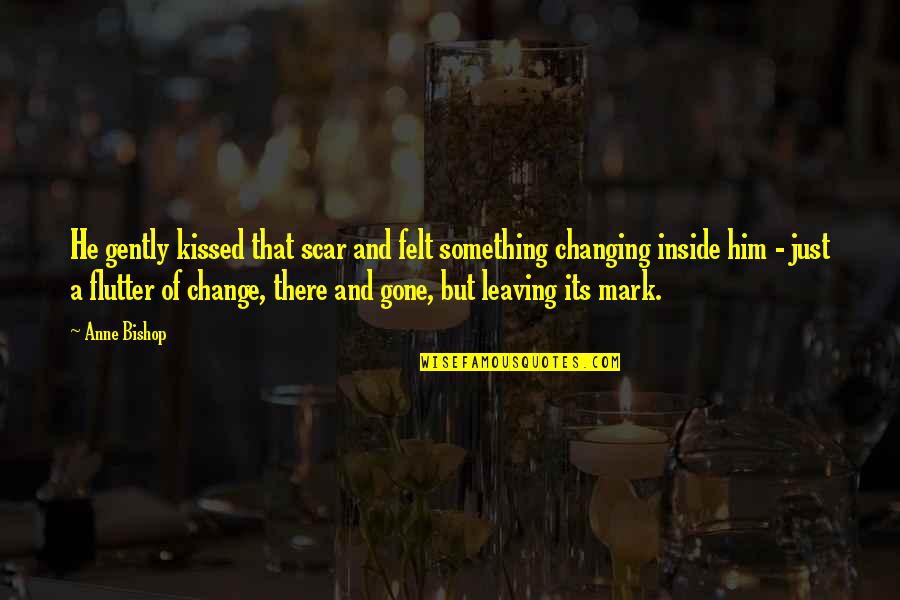 He gently kissed that scar and felt something changing inside him - just a flutter of change, there and gone, but leaving its mark. —
Anne Bishop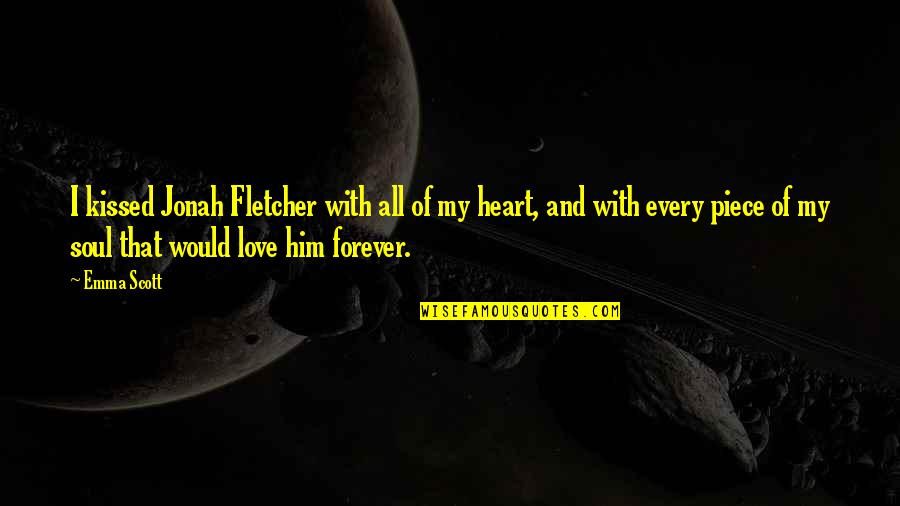 I kissed Jonah Fletcher with all of my heart, and with every piece of my soul that would love him forever. —
Emma Scott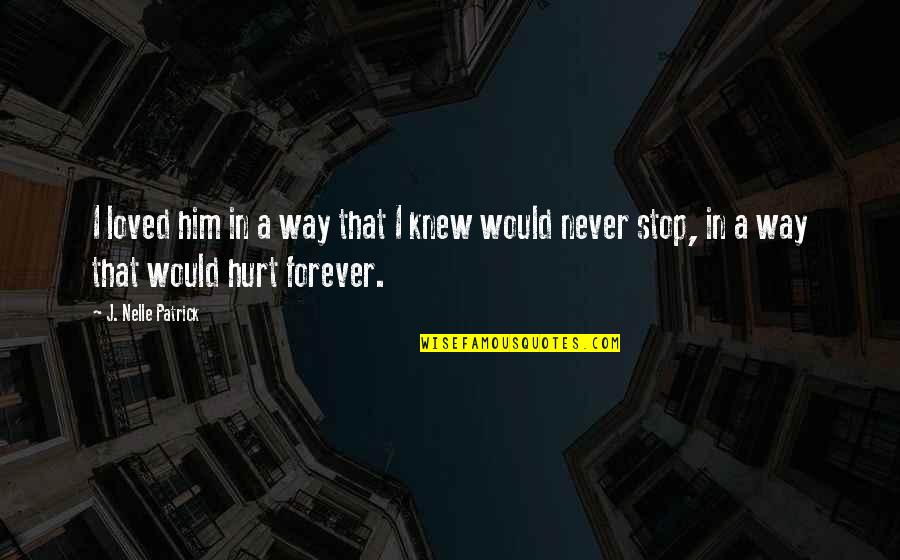 I loved him in a way that I knew would never stop, in a way that would hurt forever. —
J. Nelle Patrick
You could be together forever, but one of you is going to have to go first. I want it to last. I love him and I want it to stay. —
Emma Forrest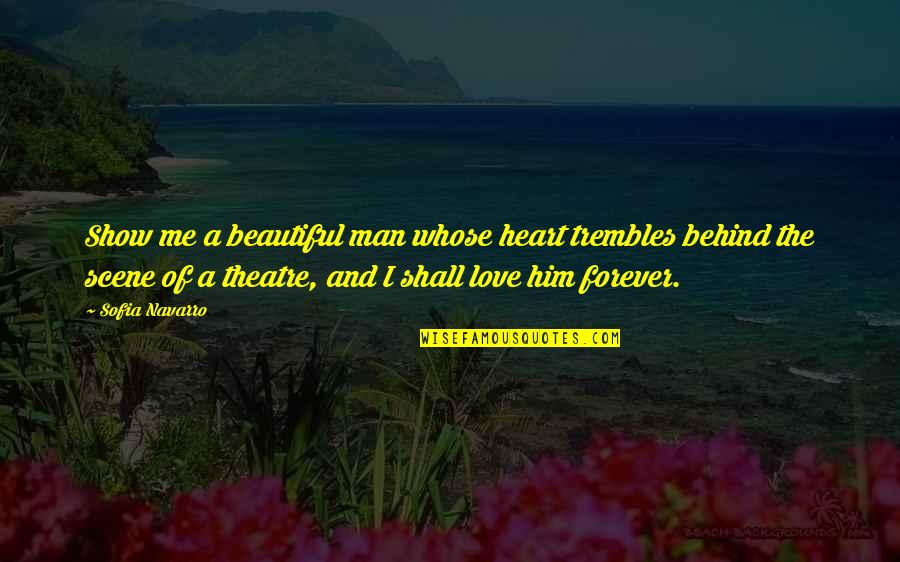 Show me a beautiful man whose heart trembles behind the scene of a theatre, and I shall love him forever. —
Sofia Navarro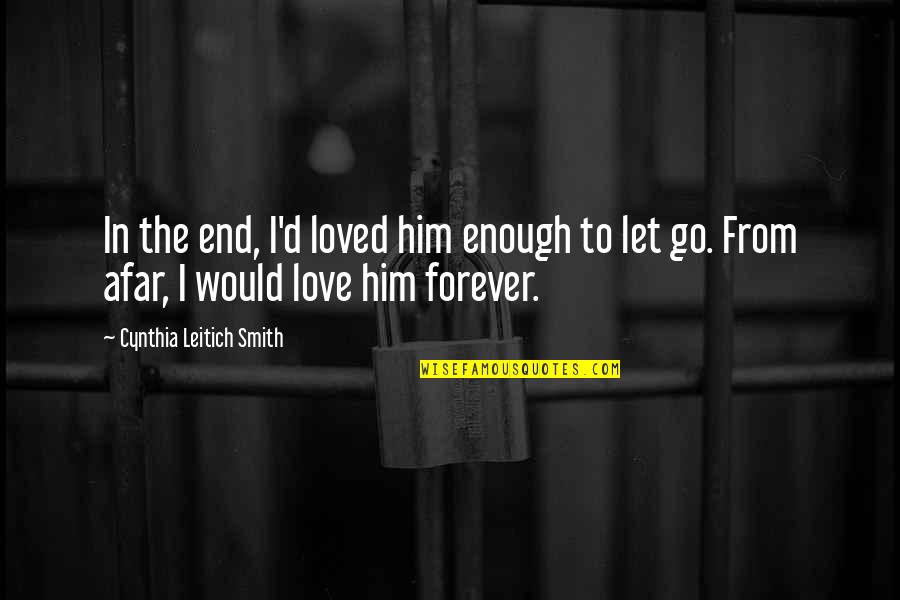 In the end, I'd loved him enough to let go. From afar, I would love him forever. —
Cynthia Leitich Smith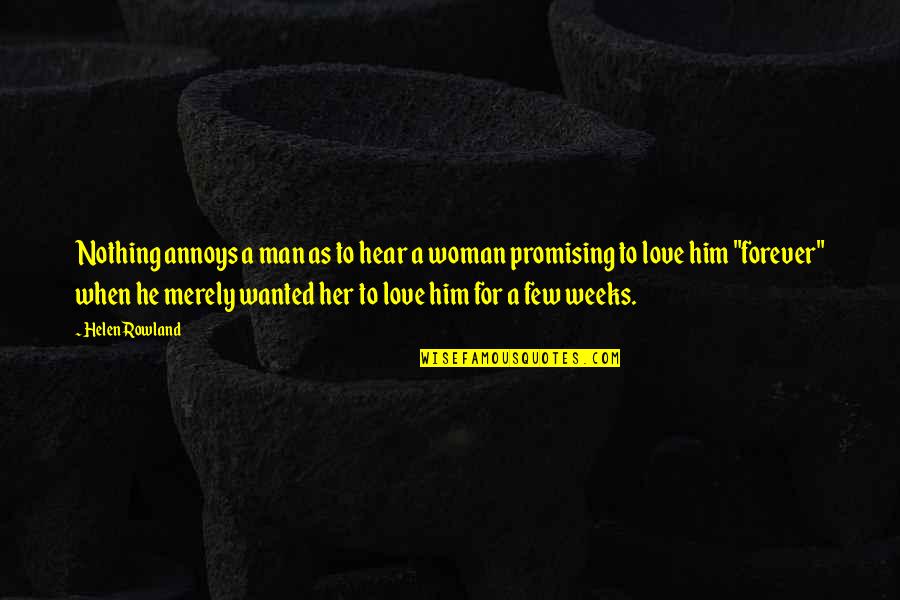 Nothing annoys a man as to hear a woman promising to love him "forever" when he merely wanted her to love him for a few weeks. —
Helen Rowland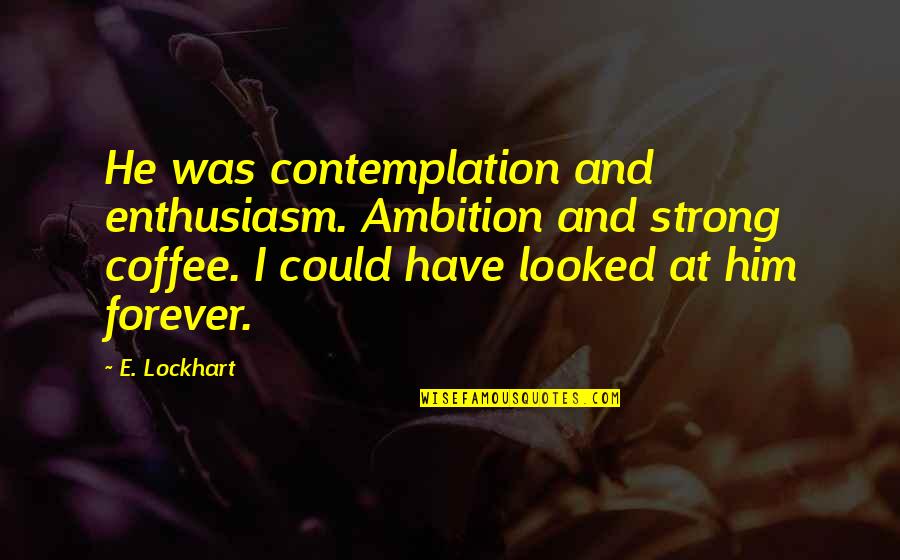 He was contemplation and enthusiasm. Ambition and strong coffee. I could have looked at him forever. —
E. Lockhart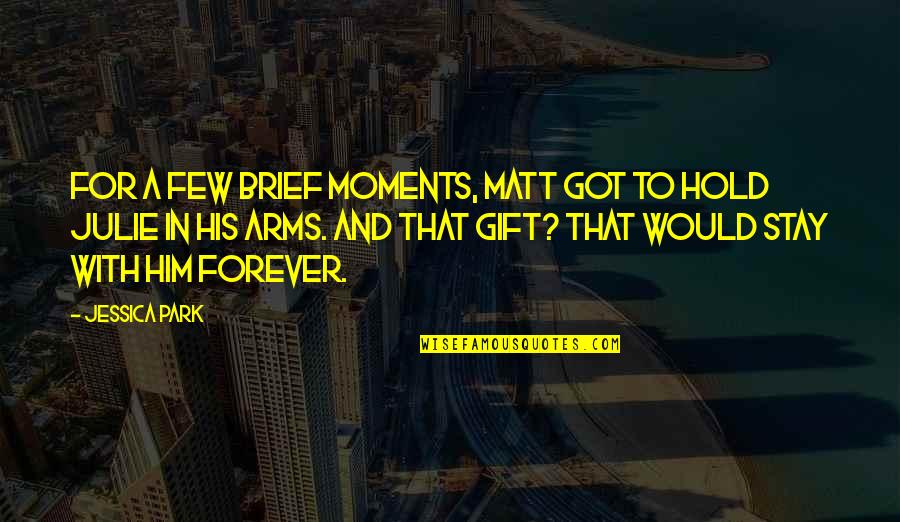 For a few brief moments, Matt got to hold Julie in his arms. And that gift? That would stay with him forever. —
Jessica Park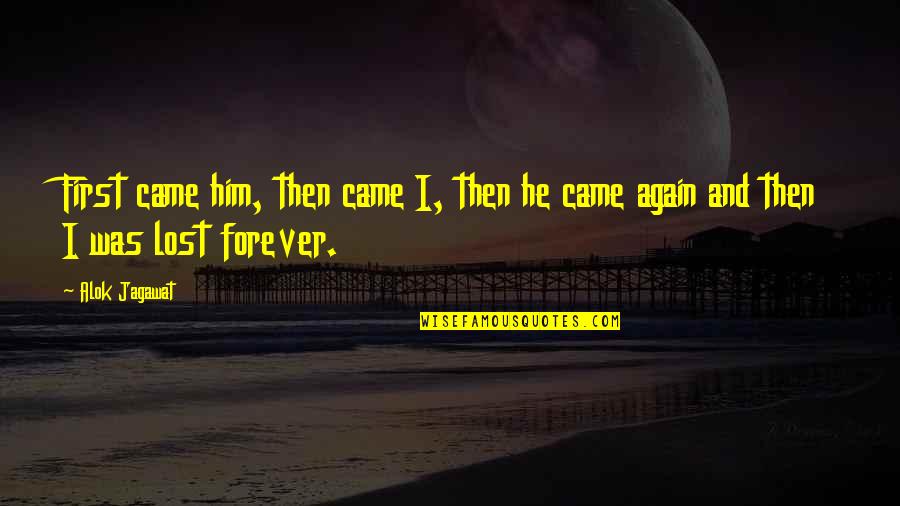 First came him, then came I, then he came again and then I was lost forever. —
Alok Jagawat