Meda Chesney-Lind Quotes
Top 4 wise famous quotes and sayings by Meda Chesney-Lind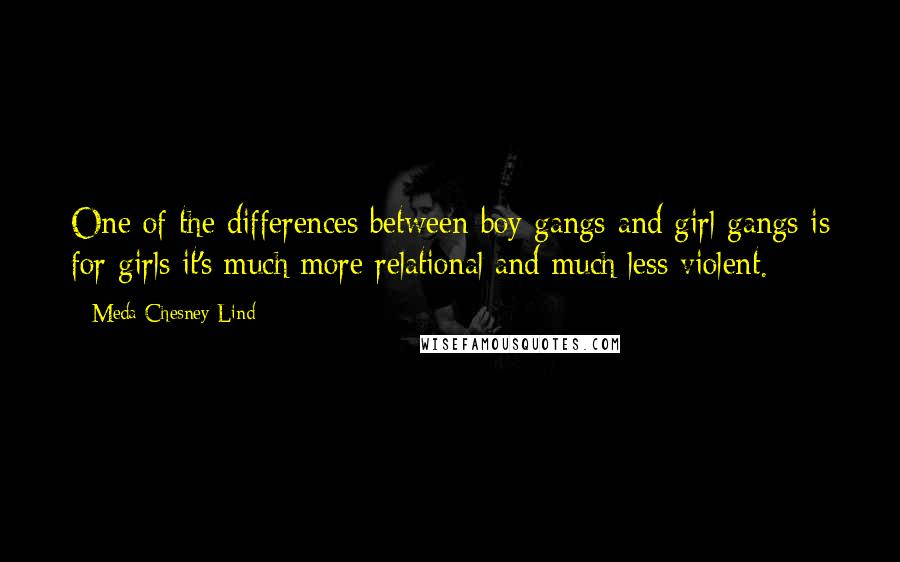 One of the differences between boy gangs and girl gangs is for girls it's much more relational and much less violent.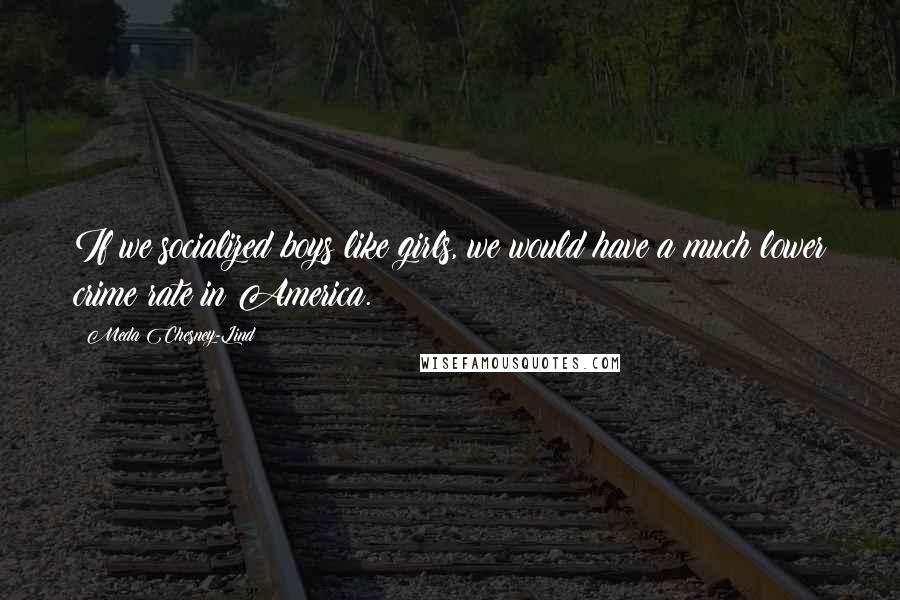 If we socialized boys like girls, we would have a much lower crime rate in America.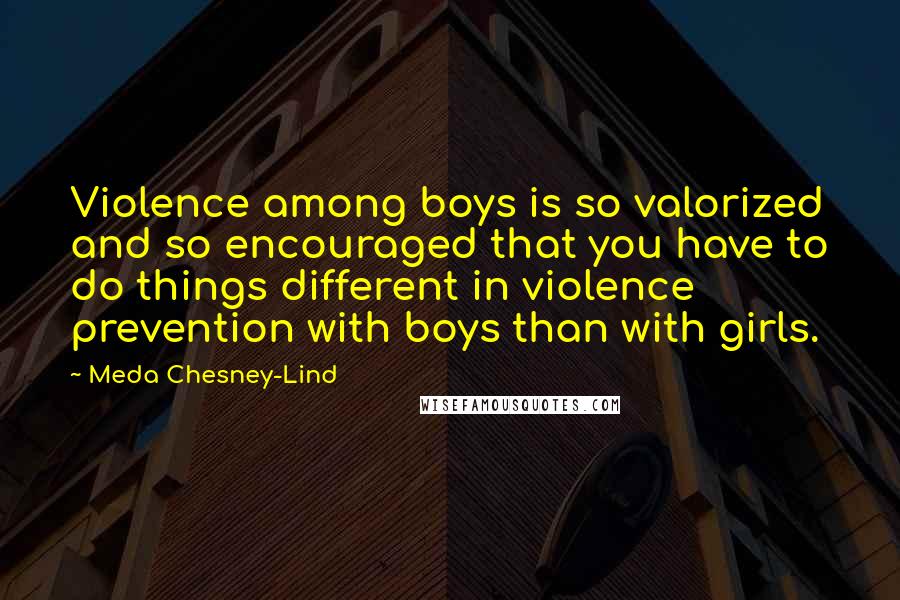 Violence among boys is so valorized and so encouraged that you have to do things different in violence prevention with boys than with girls.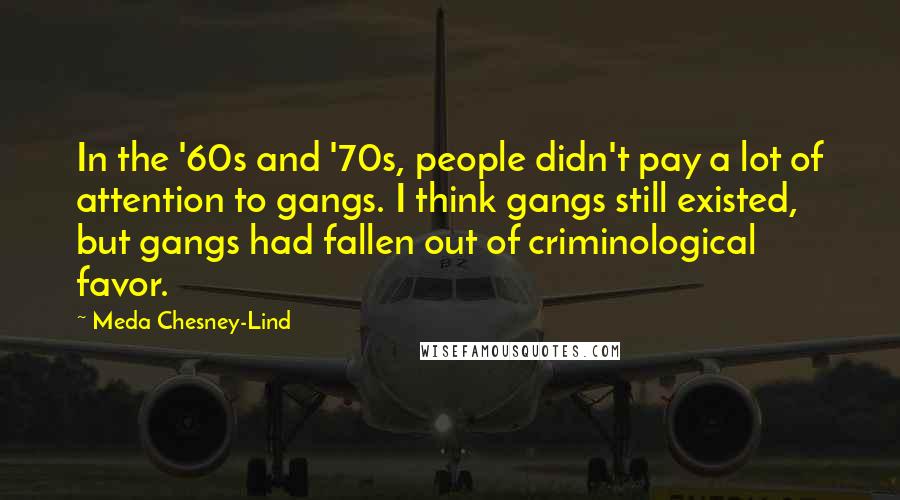 In the '60s and '70s, people didn't pay a lot of attention to gangs. I think gangs still existed, but gangs had fallen out of criminological favor.