Margo T. Rose Quotes
Top 5 wise famous quotes and sayings by Margo T. Rose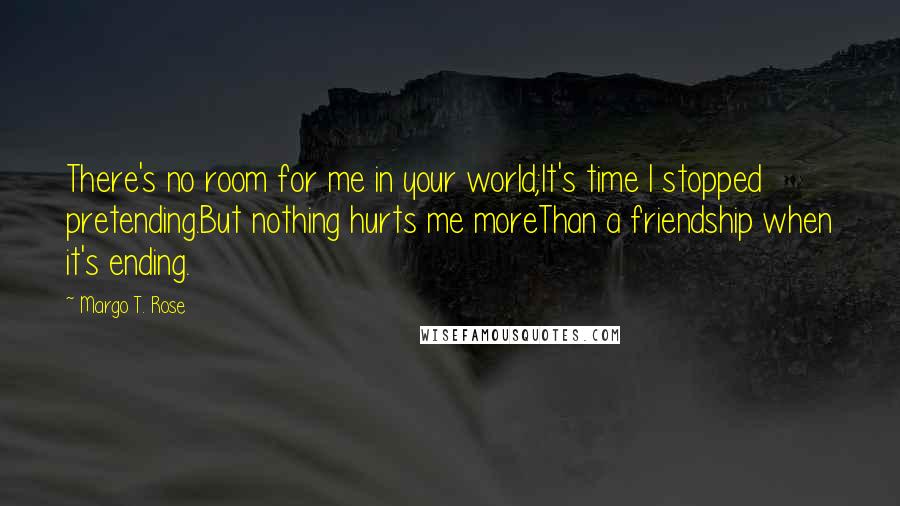 There's no room for me in your world;
It's time I stopped pretending.
But nothing hurts me more
Than a friendship when it's ending.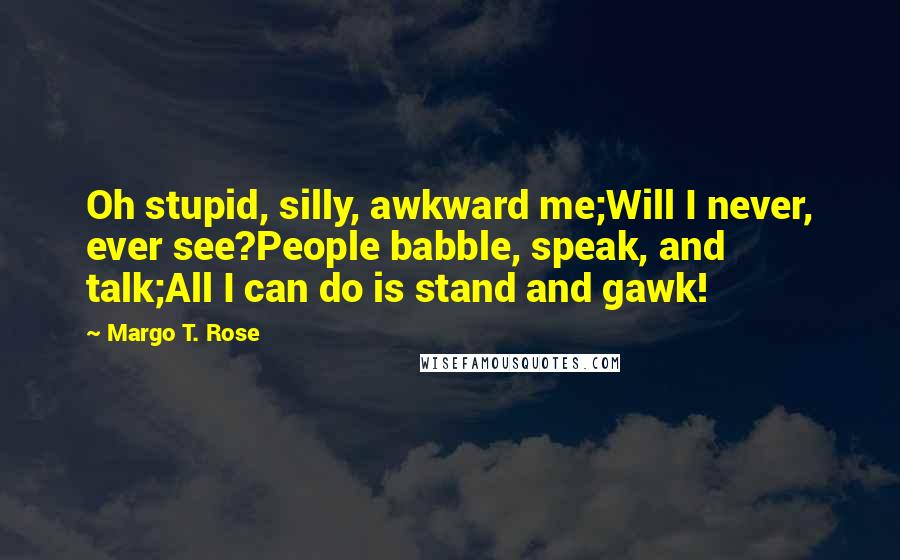 Oh stupid, silly, awkward me;
Will I never, ever see?
People babble, speak, and talk;
All I can do is stand and gawk!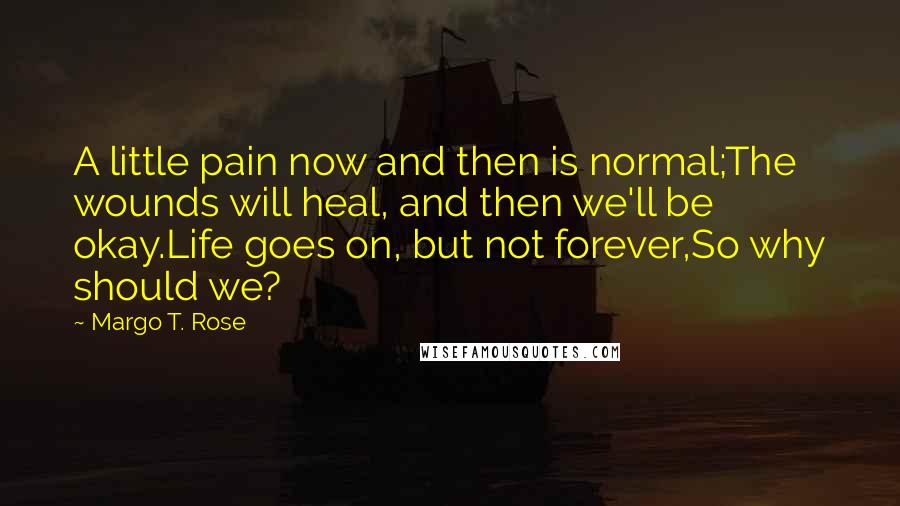 A little pain now and then is normal;
The wounds will heal, and then we'll be okay.
Life goes on, but not forever,
So why should we?