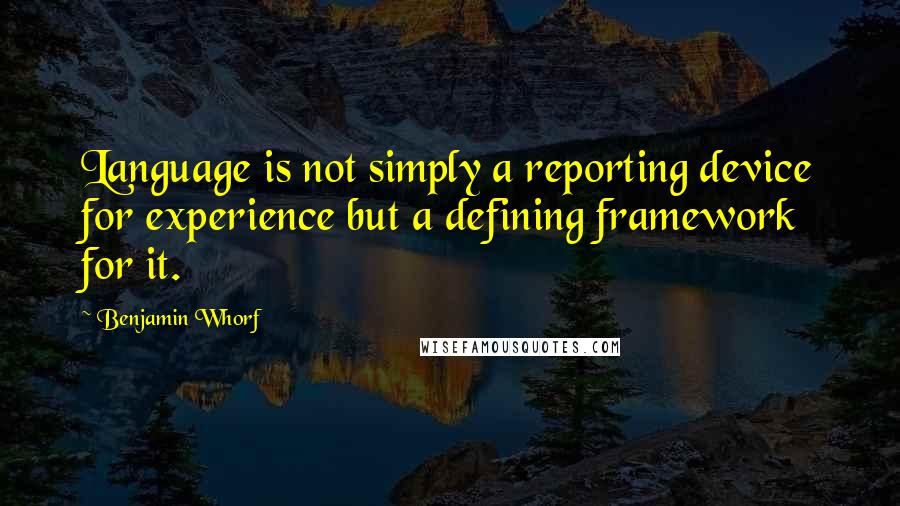 Language is not simply a reporting device for experience but a defining framework for it.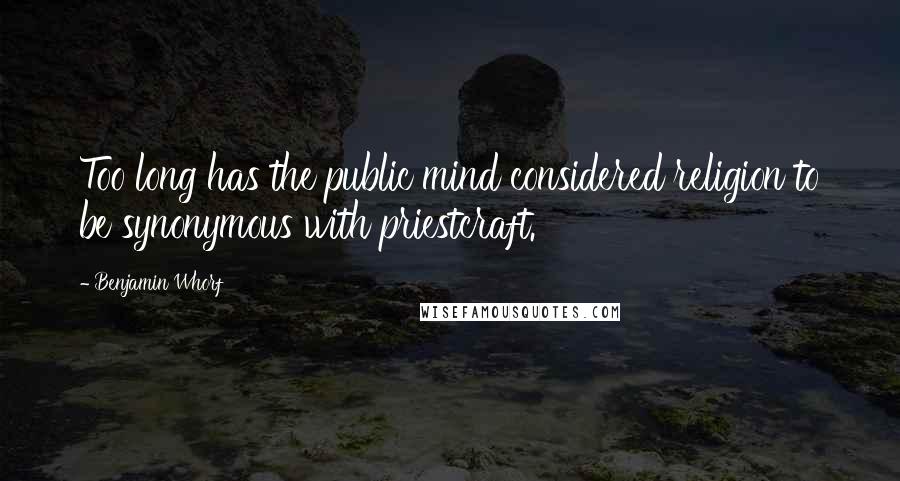 Too long has the public mind considered religion to be synonymous with priestcraft.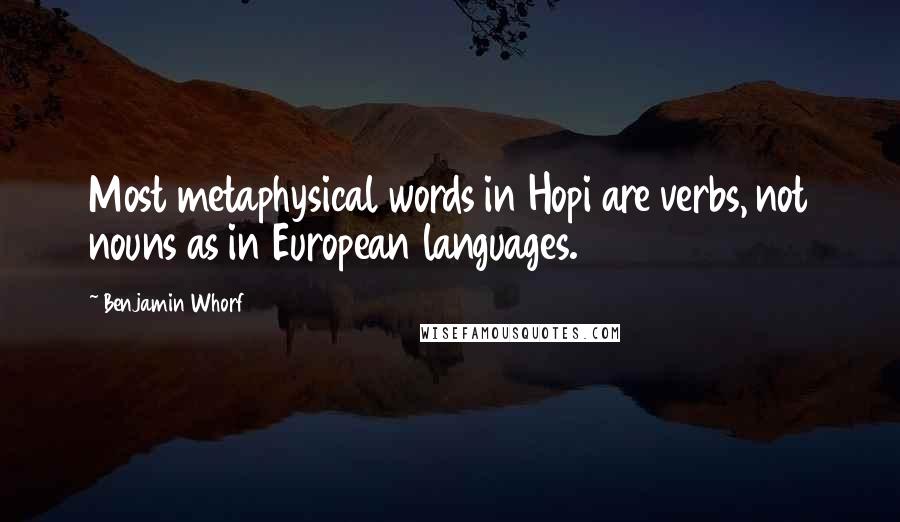 Most metaphysical words in Hopi are verbs, not nouns as in European languages.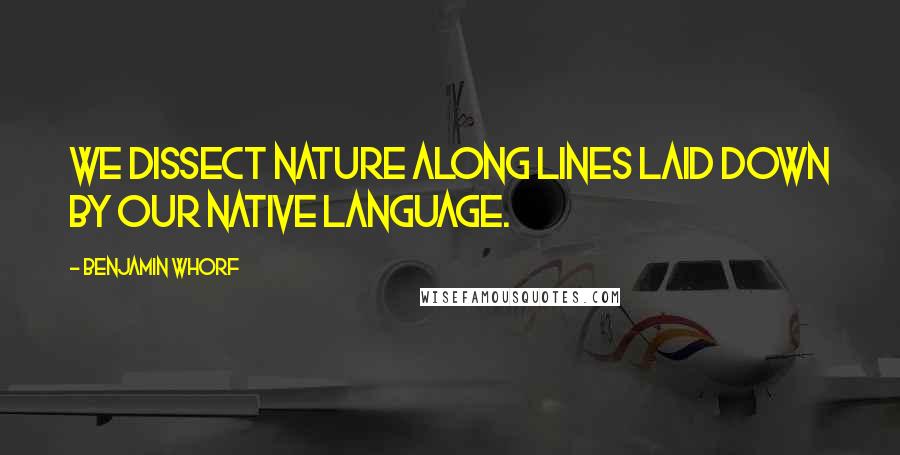 We dissect nature along lines laid down by our native language.