I Have Lost My Mind Quotes
Collection of top 35 famous quotes about I Have Lost My Mind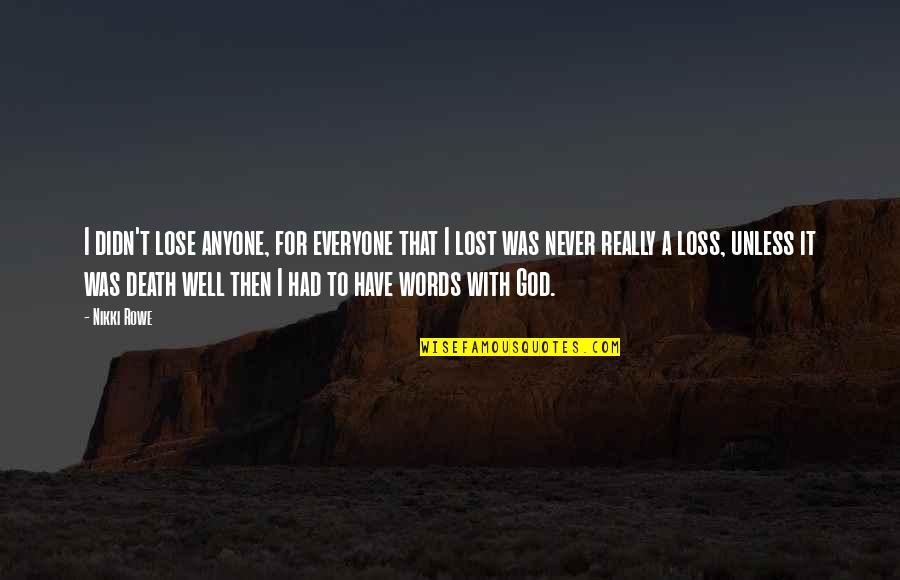 I didn't lose anyone, for everyone that I lost was never really a loss, unless it was death well then I had to have words with God.
—
Nikki Rowe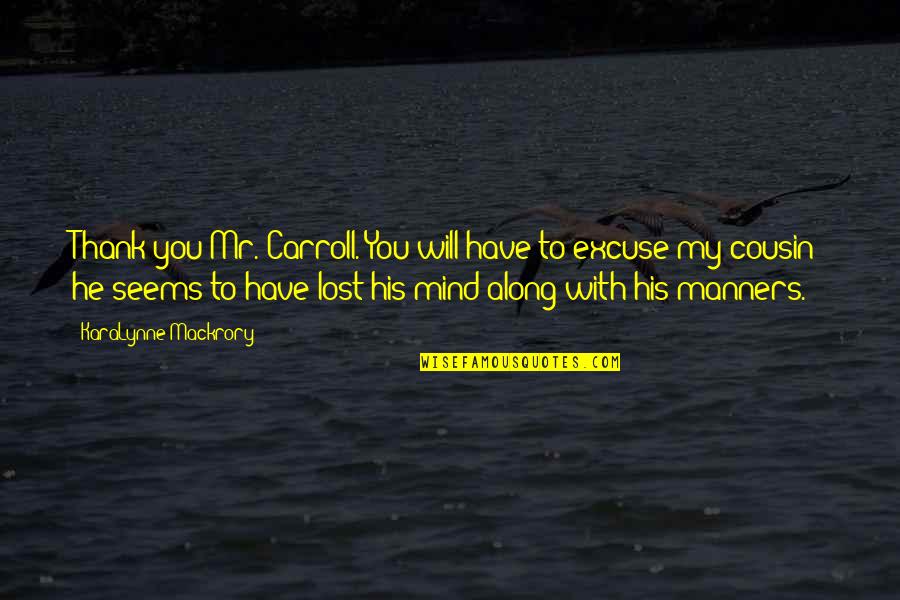 Thank you Mr. Carroll. You will have to excuse my cousin; he seems to have lost his mind along with his manners.
—
KaraLynne Mackrory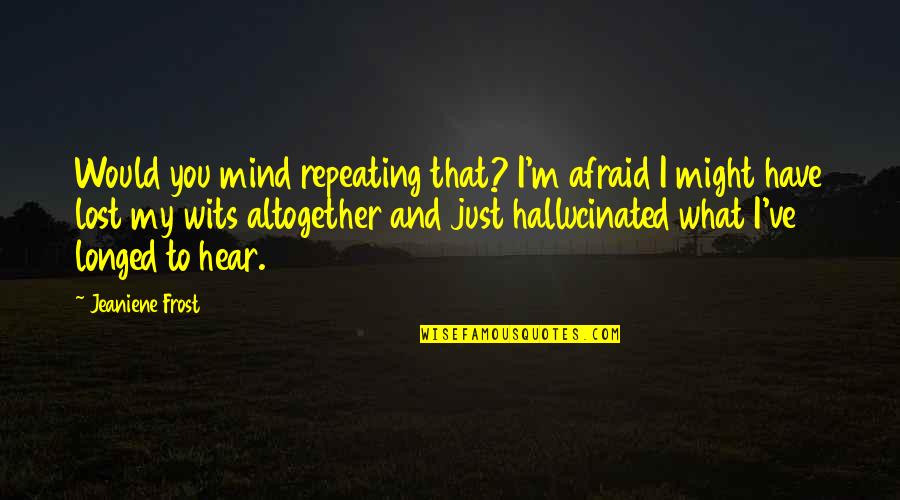 Would you mind repeating that? I'm afraid I might have lost my wits altogether and just hallucinated what I've longed to hear.
—
Jeaniene Frost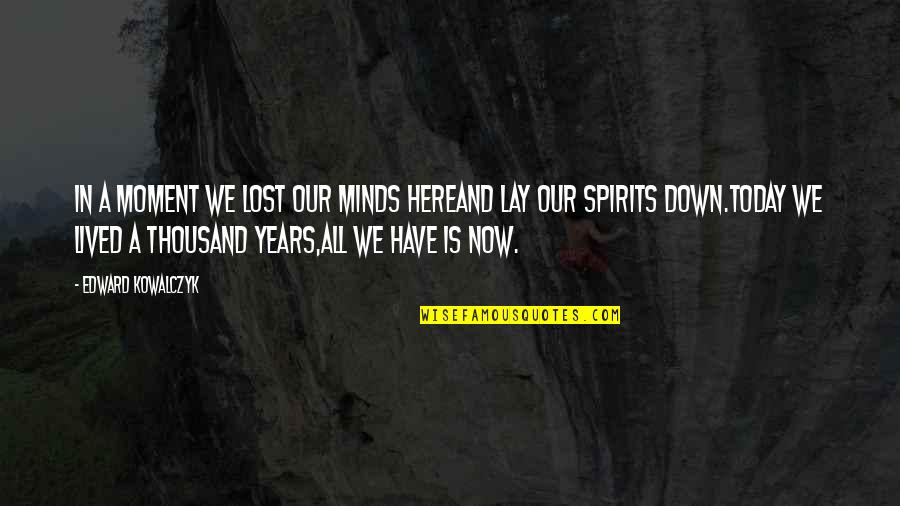 In a moment we lost our minds hereand lay our spirits down.Today we lived a thousand years,all we have is now.
—
Edward Kowalczyk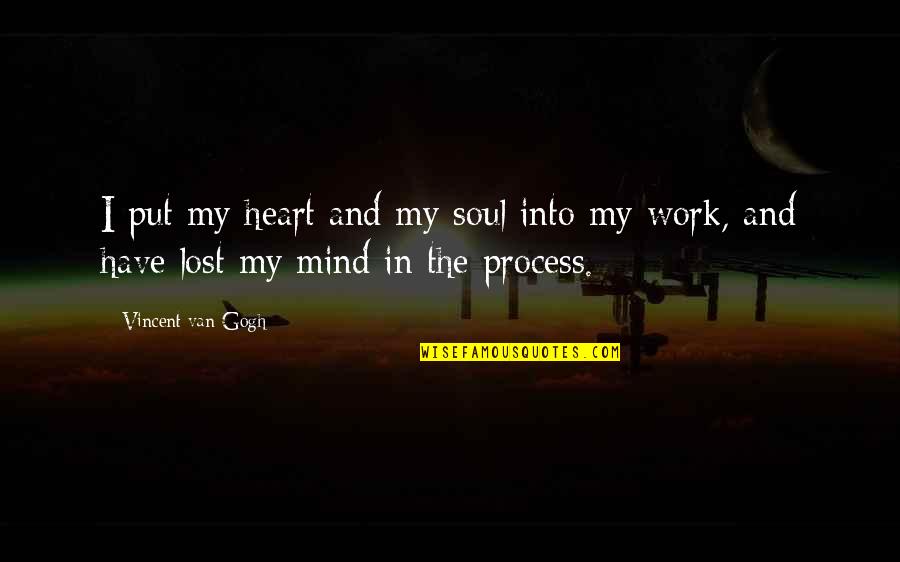 I put my heart and my soul into my work, and have lost my mind in the process.
—
Vincent Van Gogh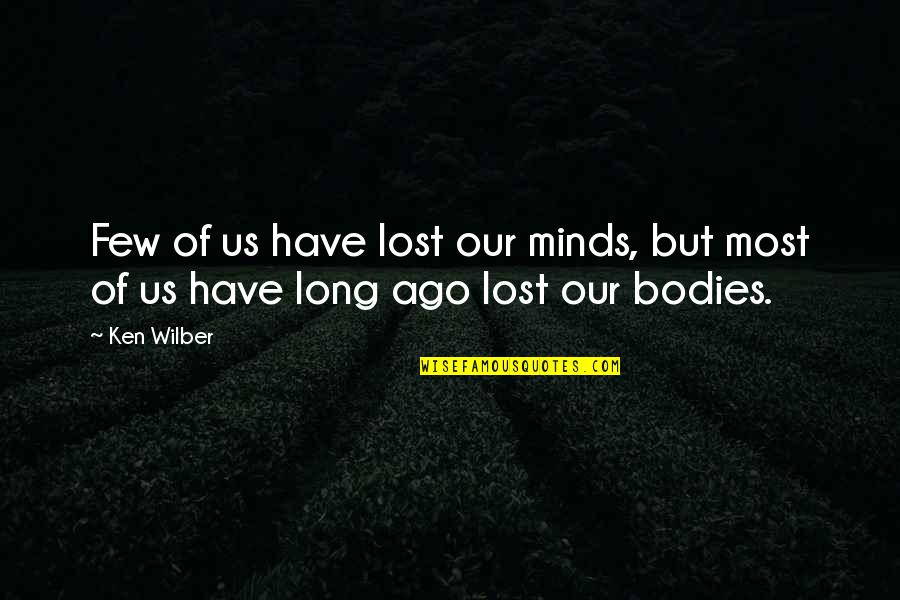 Few of us have lost our minds, but most of us have long ago lost our bodies. —
Ken Wilber
Have I been blind, have I been lost, inside myself and my own mind? —
Natalie Merchant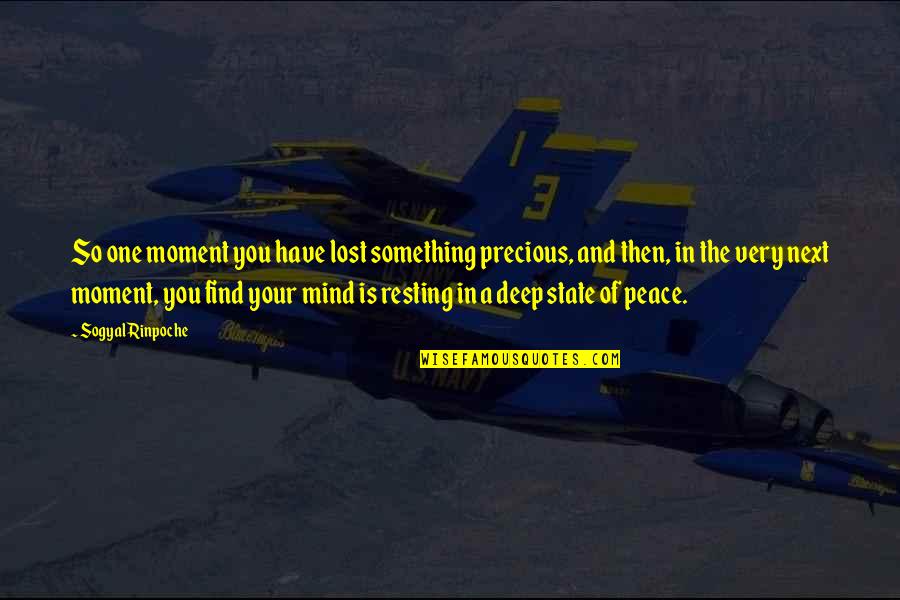 So one moment you have lost something precious, and then, in the very next moment, you find your mind is resting in a deep state of peace. —
Sogyal Rinpoche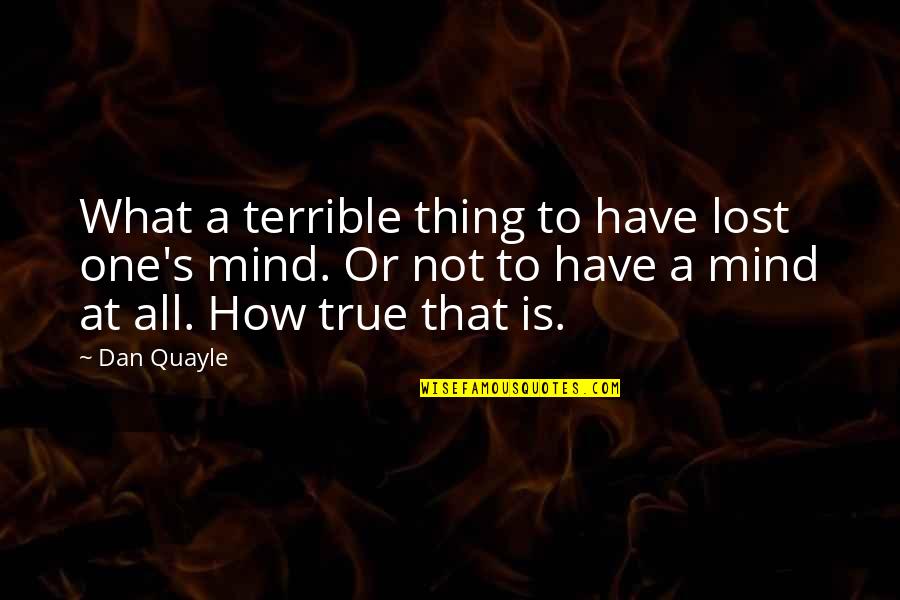 What a terrible thing to have lost one's mind. Or not to have a mind at all. How true that is. —
Dan Quayle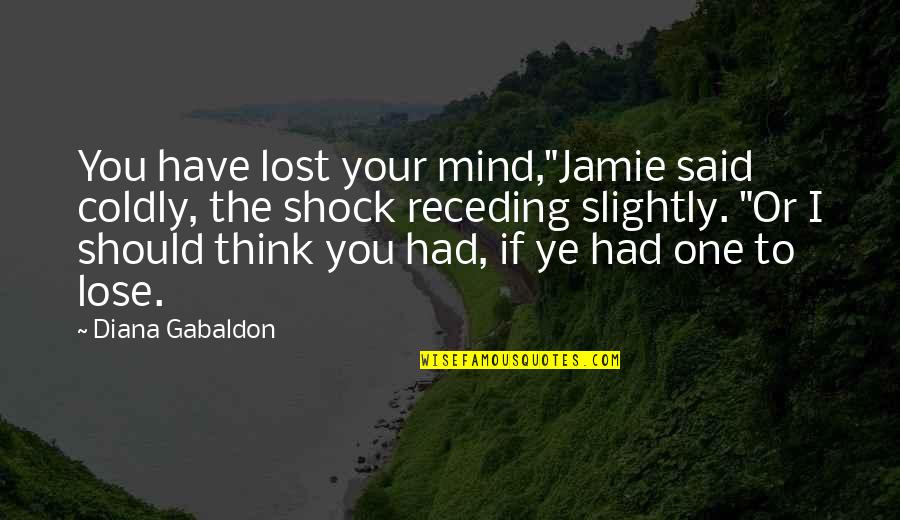 You have lost your mind,"Jamie said coldly, the shock receding slightly. "Or I should think you had, if ye had one to lose. —
Diana Gabaldon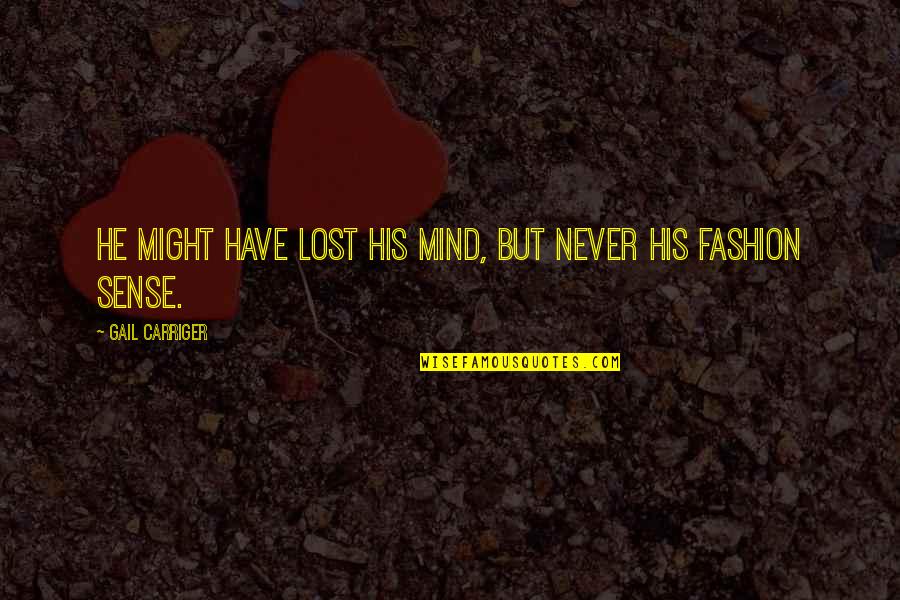 He might have lost his mind, but never his fashion sense. —
Gail Carriger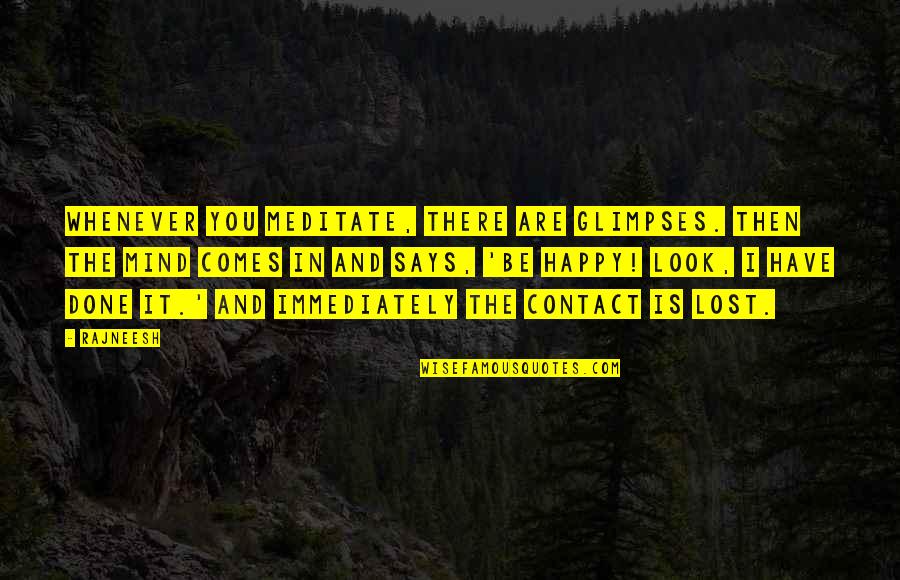 Whenever you meditate, there are glimpses. Then the mind comes in and says, 'Be happy! Look, I have done it.' And immediately the contact is lost. —
Rajneesh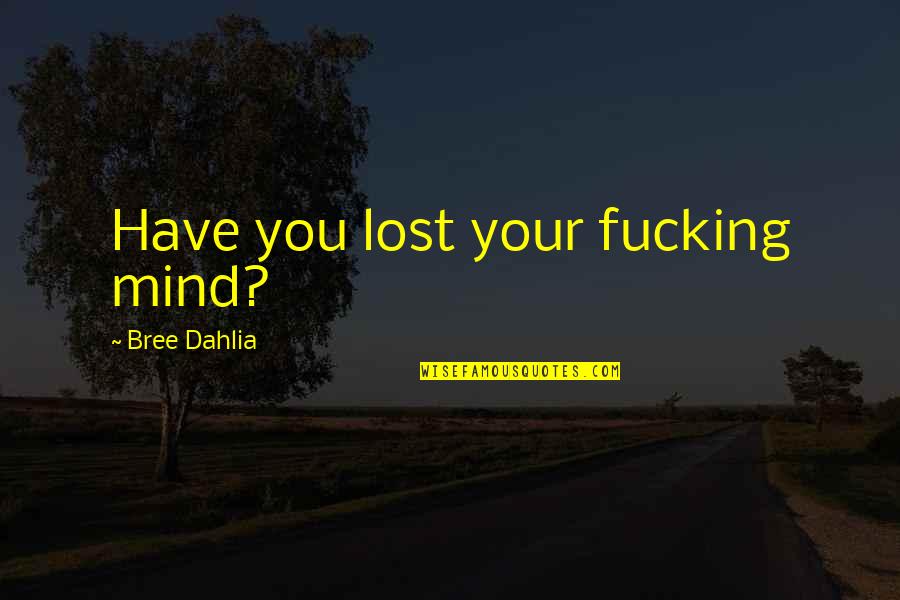 Have you lost your fucking mind? —
Bree Dahlia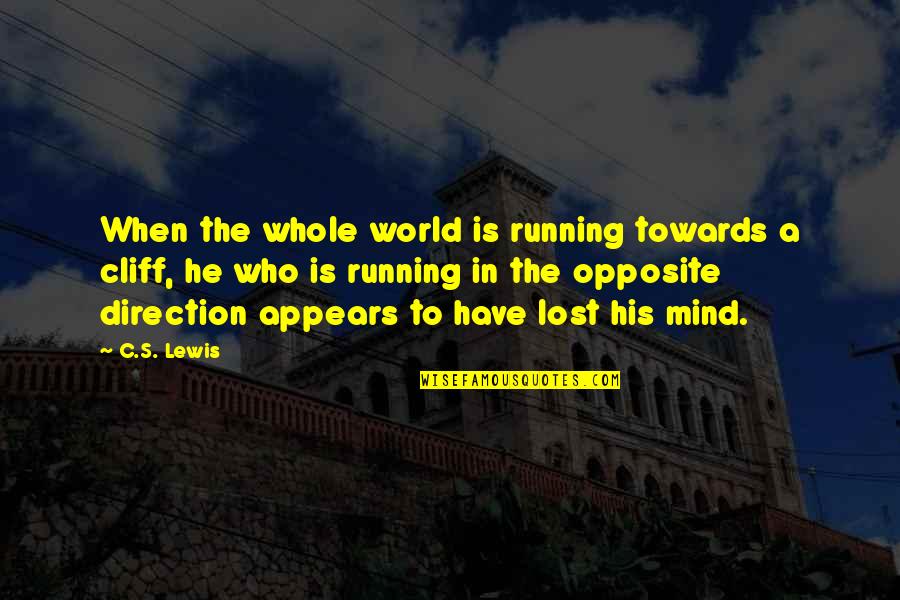 When the whole world is running towards a cliff, he who is running in the opposite direction appears to have lost his mind. —
C.S. Lewis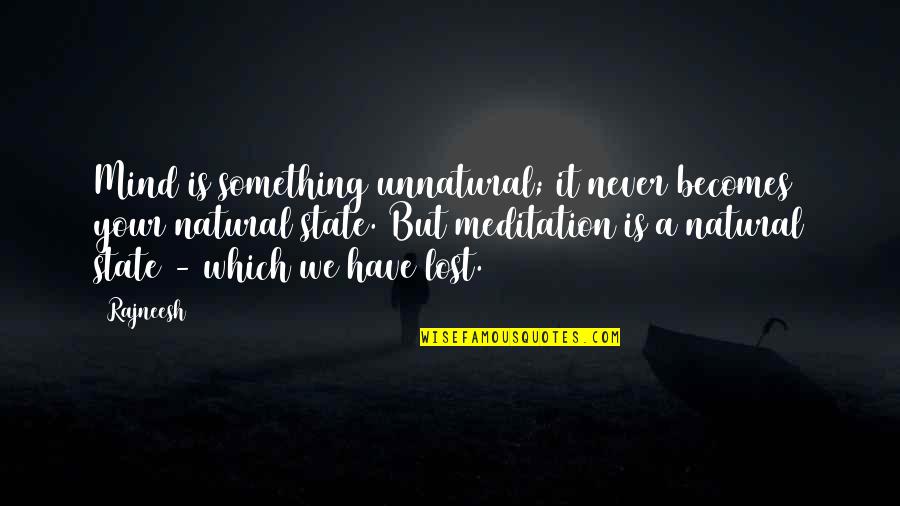 Mind is something unnatural; it never becomes your natural state. But meditation is a natural state - which we have lost. —
Rajneesh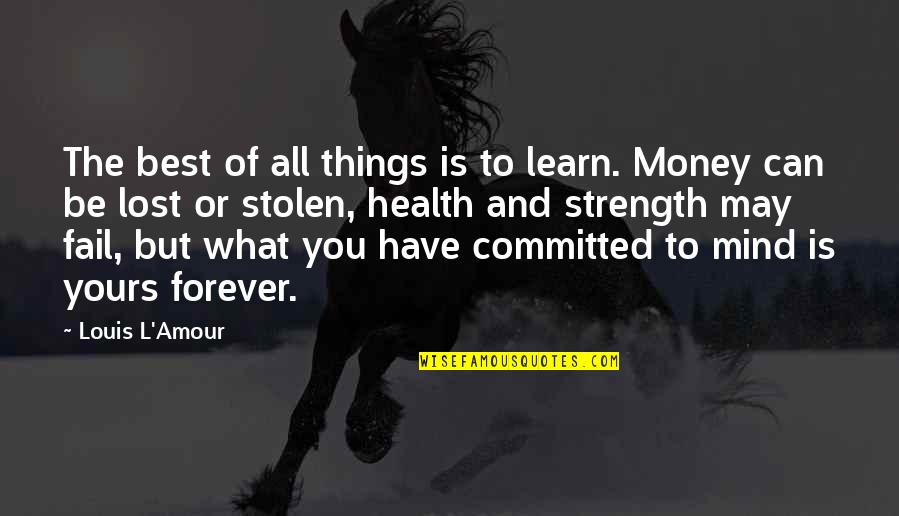 The best of all things is to learn. Money can be lost or stolen, health and strength may fail, but what you have committed to mind is yours forever. —
Louis L'Amour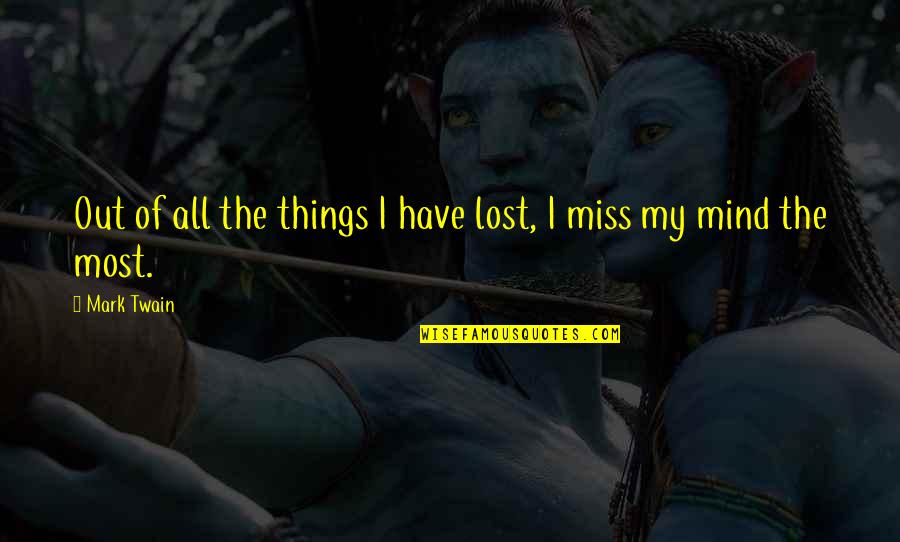 Out of all the things I have lost, I miss my mind the most. —
Mark Twain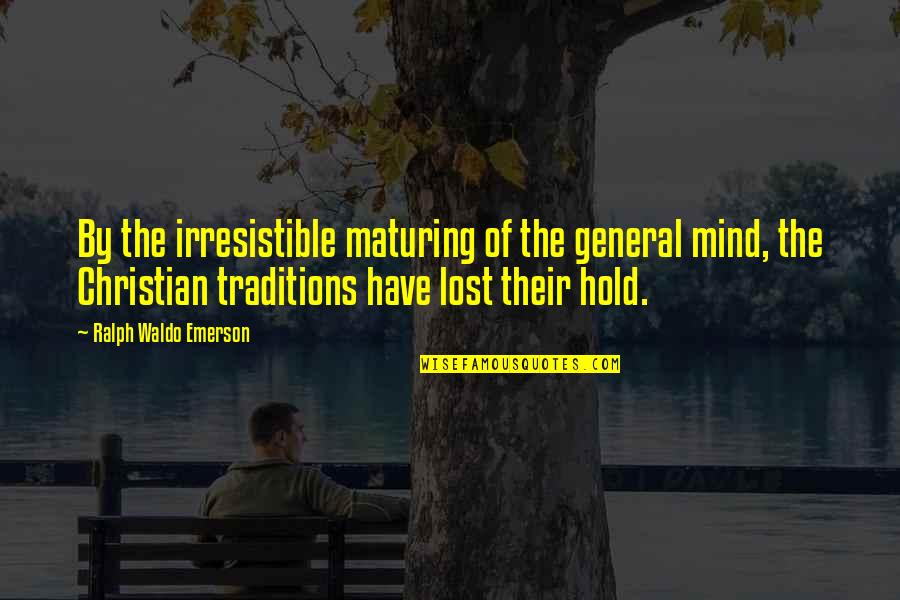 By the irresistible maturing of the general mind, the Christian traditions have lost their hold. —
Ralph Waldo Emerson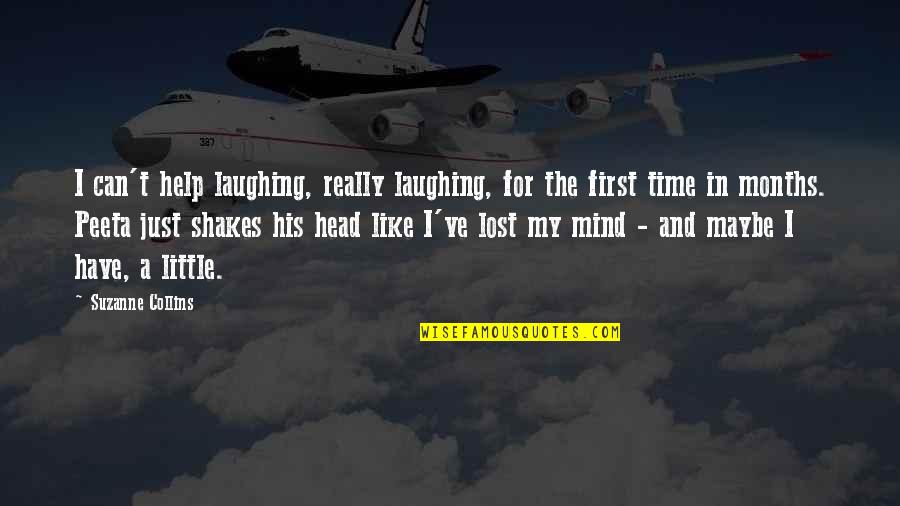 I can't help laughing, really laughing, for the first time in months. Peeta just shakes his head like I've lost my mind - and maybe I have, a little. —
Suzanne Collins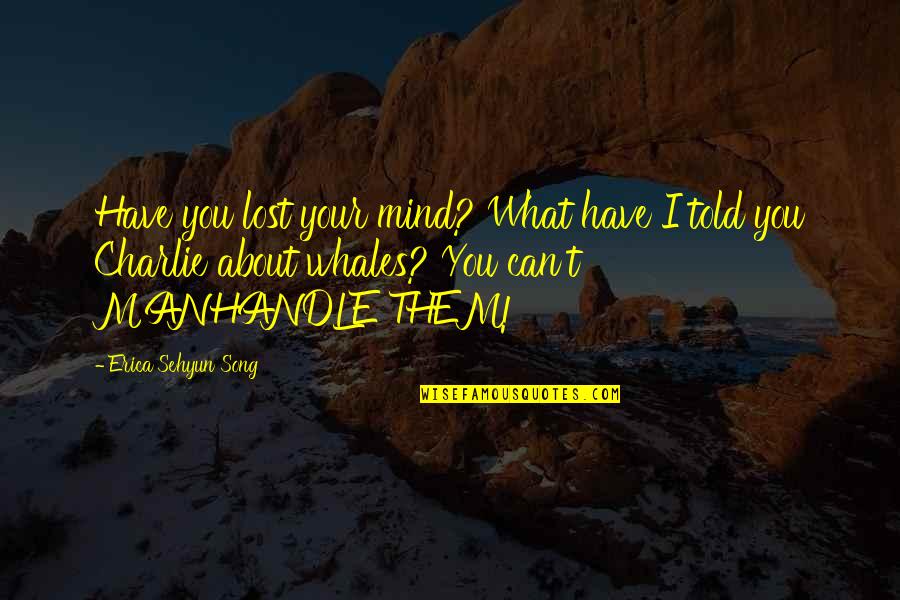 Have you lost your mind? What have I told you Charlie about whales? You can't MANHANDLE THEM! —
Erica Sehyun Song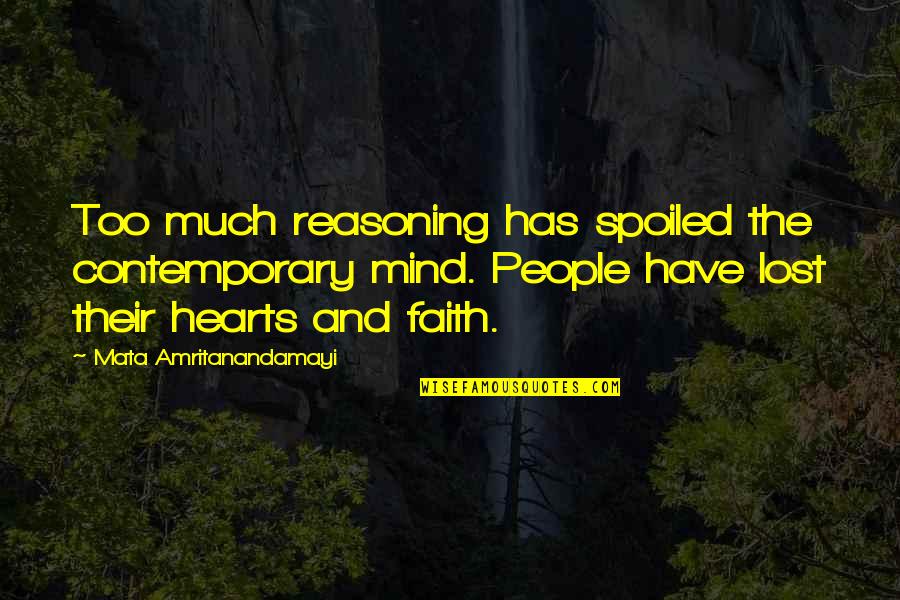 Too much reasoning has spoiled the contemporary mind. People have lost their hearts and faith. —
Mata Amritanandamayi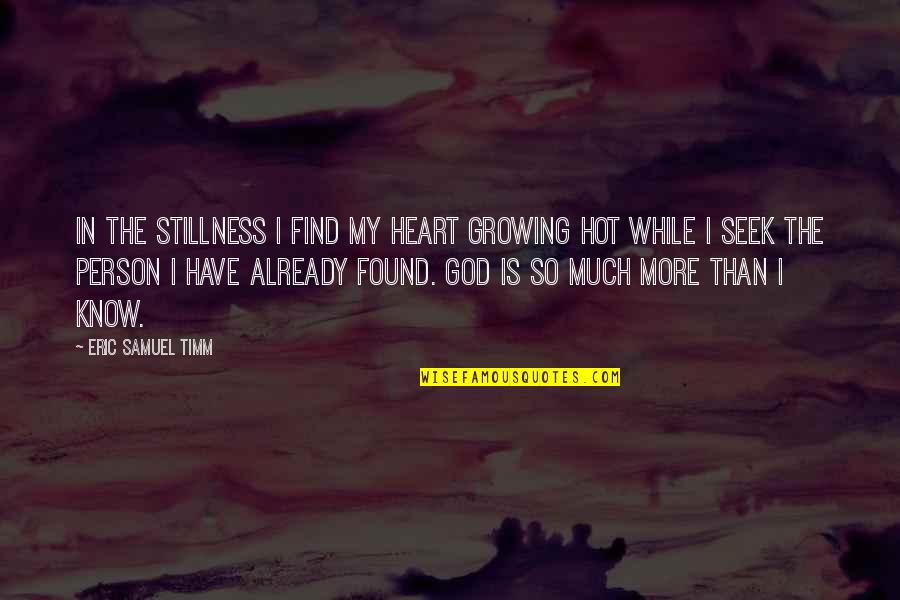 In the stillness I find my heart growing hot while I seek the person I have already found. God is so much more than I know. —
Eric Samuel Timm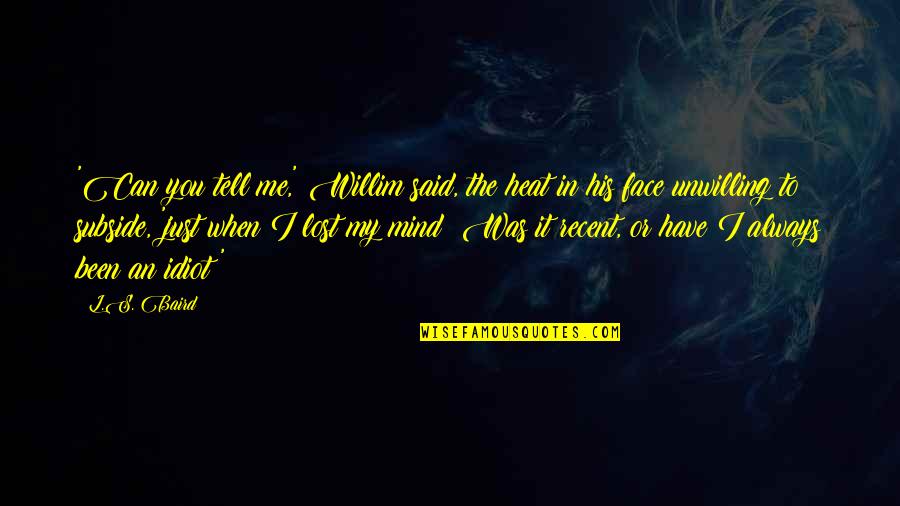 'Can you tell me,' Willim said, the heat in his face unwilling to subside, 'just when I lost my mind? Was it recent, or have I always been an idiot?' —
L.S. Baird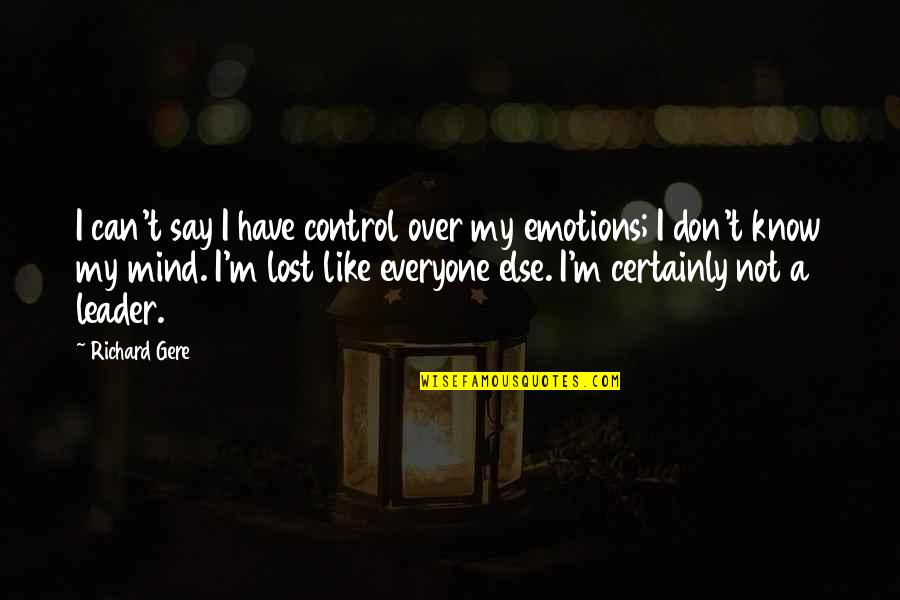 I can't say I have control over my emotions; I don't know my mind. I'm lost like everyone else. I'm certainly not a leader. —
Richard Gere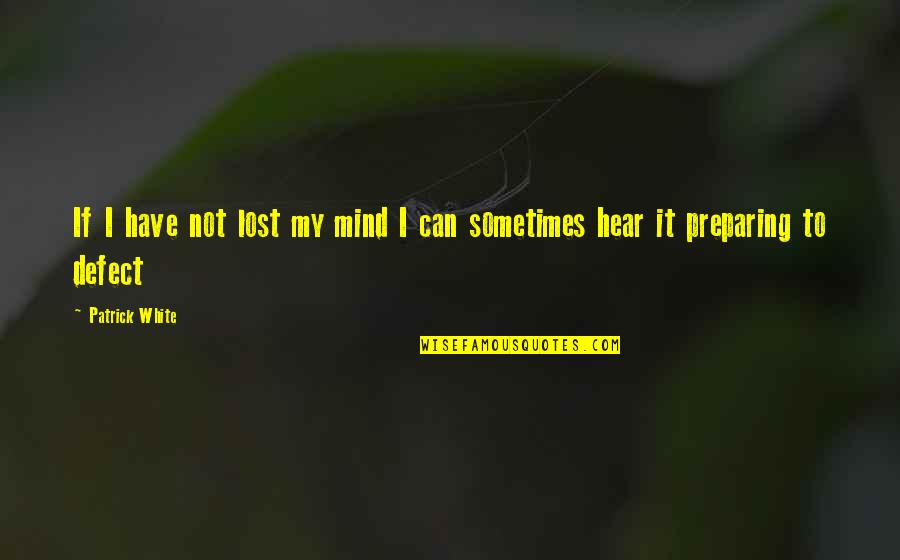 If I have not lost my mind I can sometimes hear it preparing to defect —
Patrick White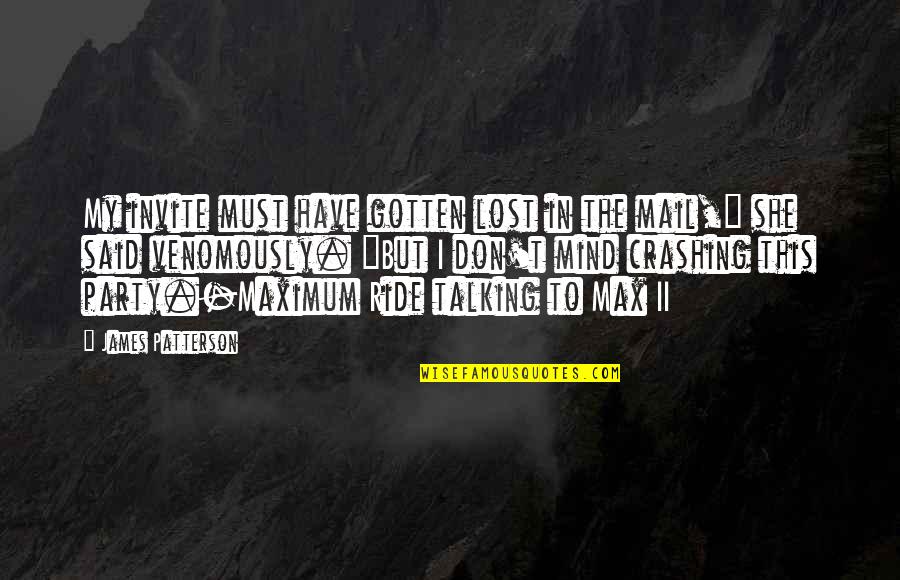 My invite must have gotten lost in the mail," she said venomously. "But I don't mind crashing this party.
-Maximum Ride talking to Max II —
James Patterson
Have you lost your balance? Before anywhere else, look for it in nature! Have you no peace of mind? Before any other door, knock the door of nature! —
Mehmet Murat Ildan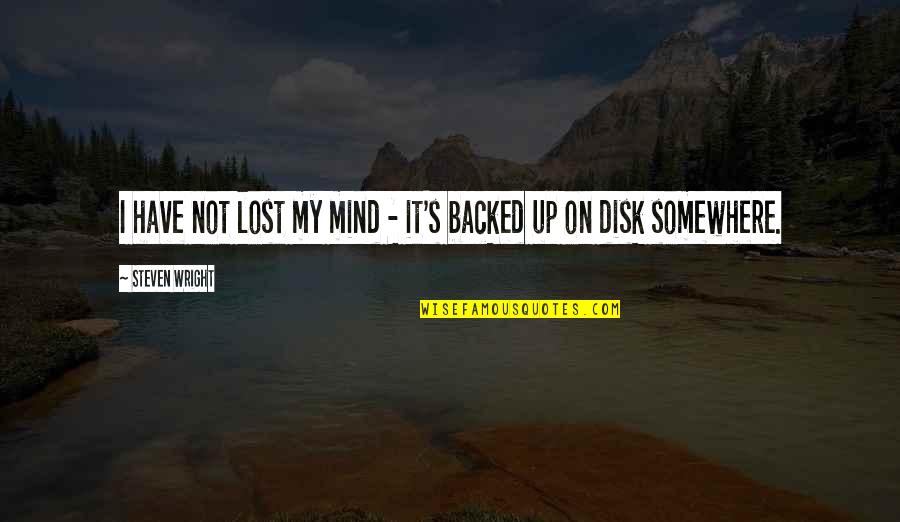 I have not lost my mind - it's backed up on disk somewhere. —
Steven Wright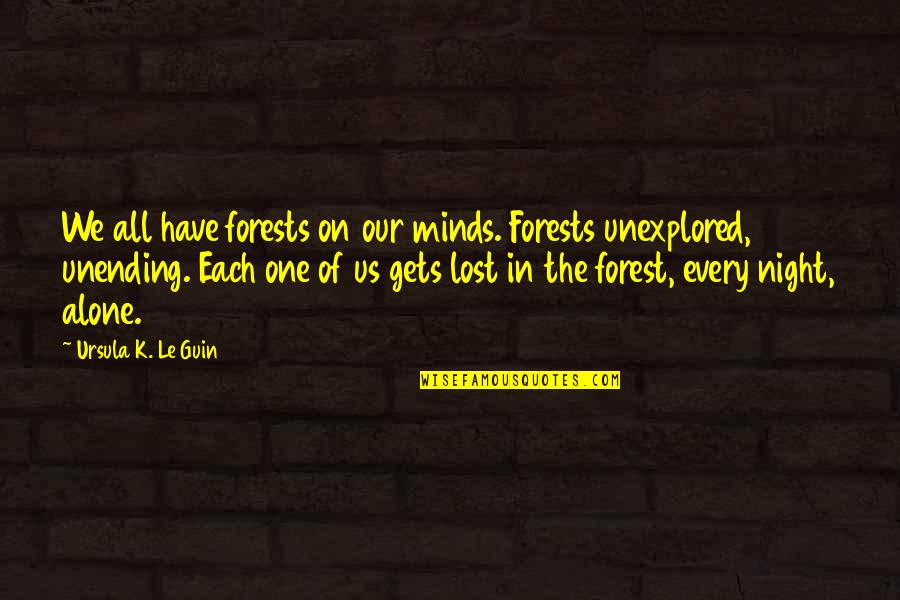 We all have forests on our minds. Forests unexplored, unending. Each one of us gets lost in the forest, every night, alone. —
Ursula K. Le Guin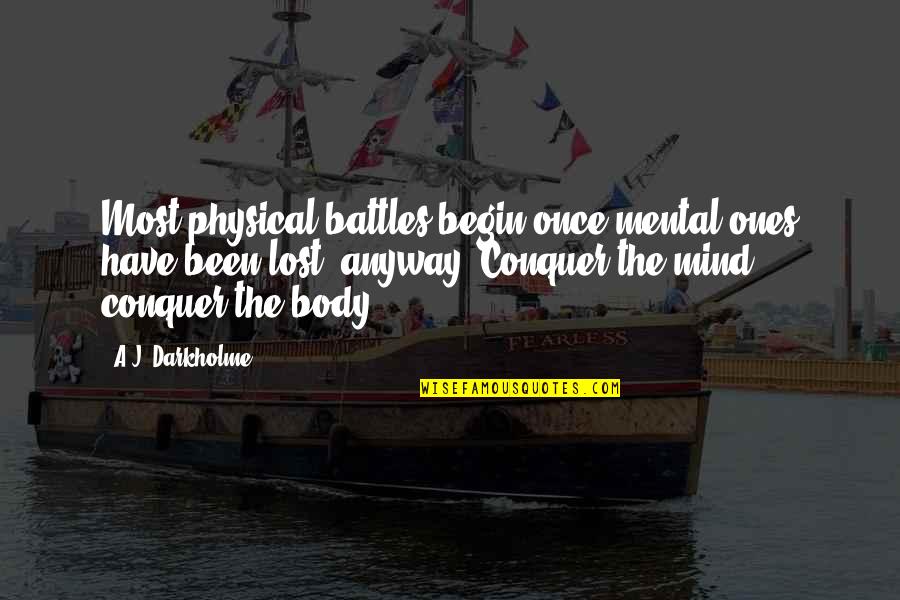 Most physical battles begin once mental ones have been lost, anyway. Conquer the mind, conquer the body. —
A.J. Darkholme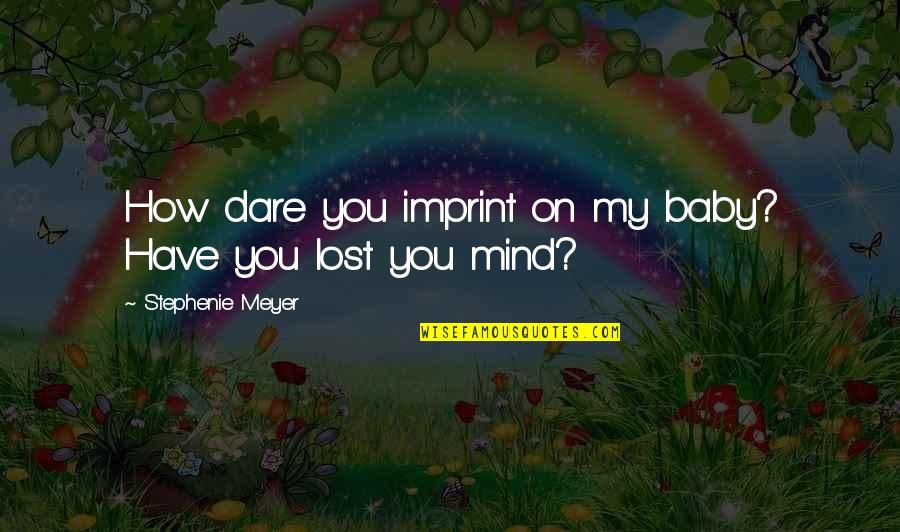 How dare you imprint on my baby? Have you lost you mind? —
Stephenie Meyer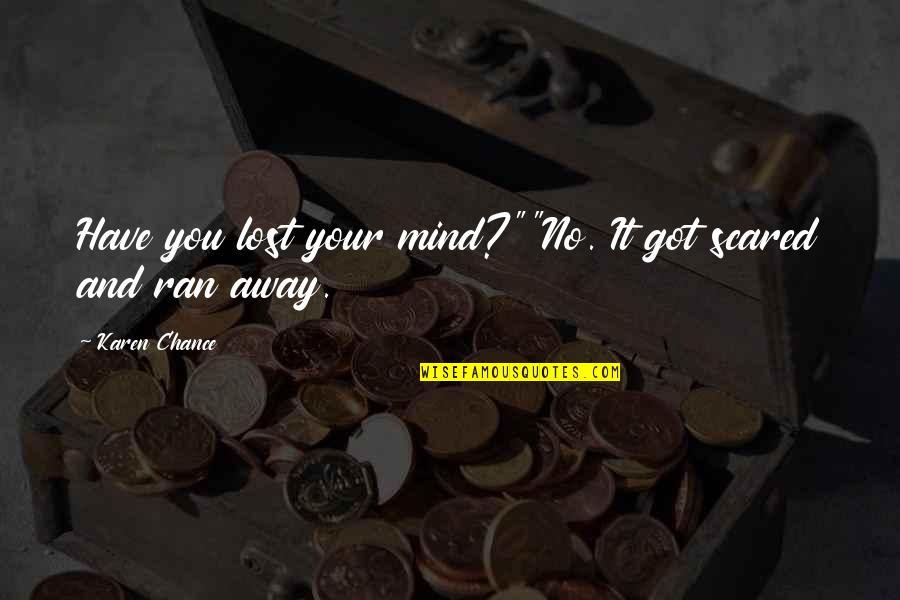 Have you lost your mind?"
"No. It got scared and ran away. —
Karen Chance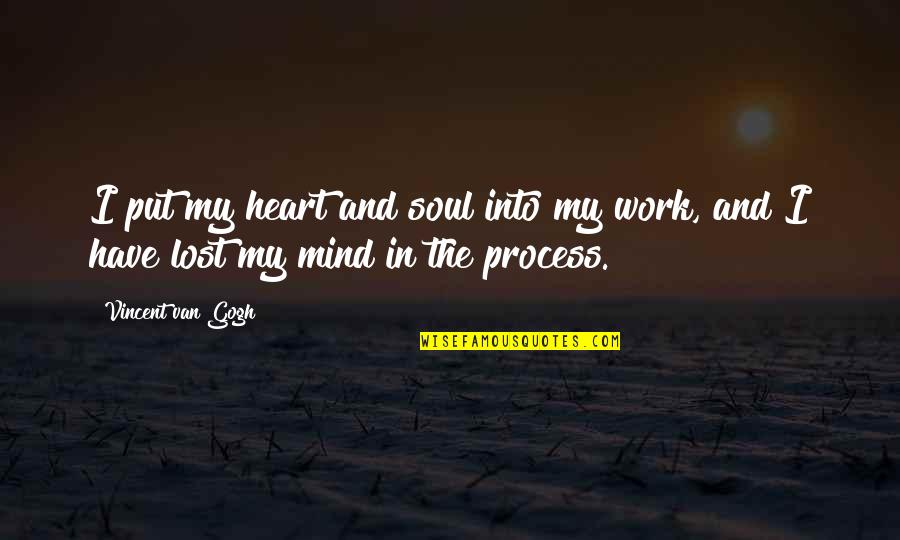 I put my heart and soul into my work, and
I have lost my mind
in the process. —
Vincent Van Gogh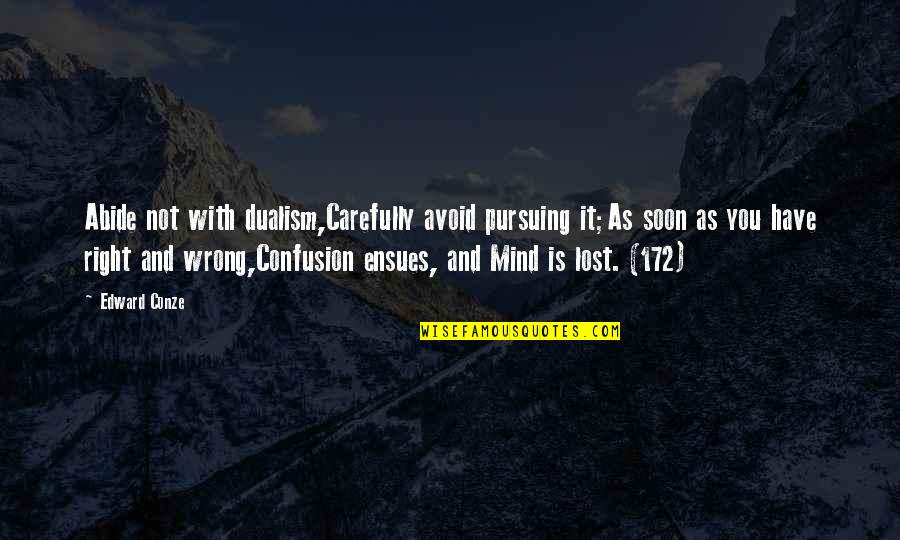 Abide not with dualism,
Carefully avoid pursuing it;
As soon as you have right and wrong,
Confusion ensues, and Mind is lost. (172) —
Edward Conze