How We Spend Our Time Quotes
Collection of top 54 famous quotes about How We Spend Our Time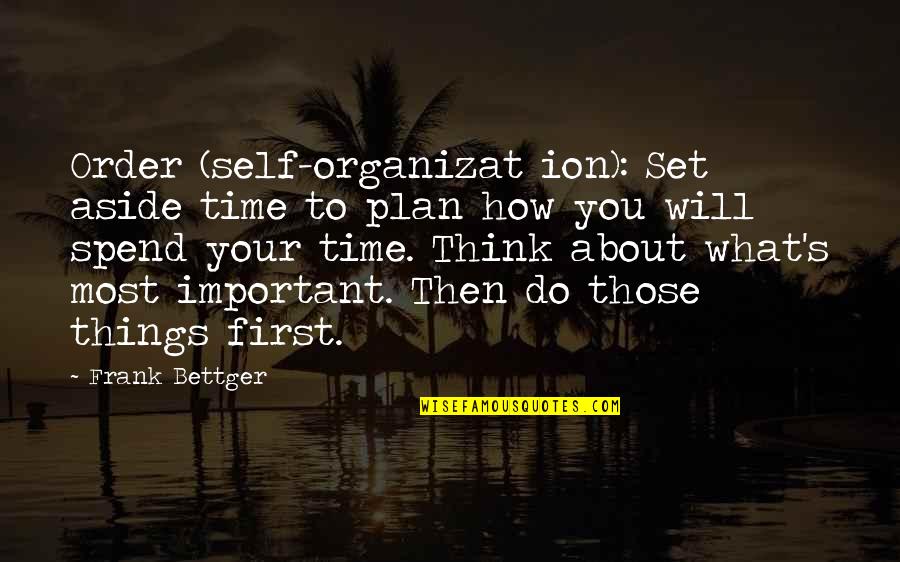 Order (self-organizat ion): Set aside time to plan how you will spend your time. Think about what's most important. Then do those things first.
—
Frank Bettger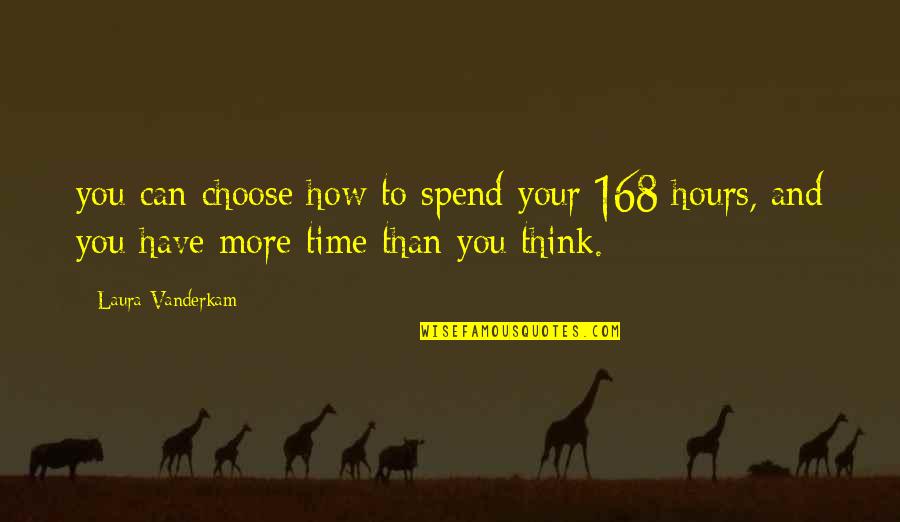 you can choose how to spend your 168 hours, and you have more time than you think.
—
Laura Vanderkam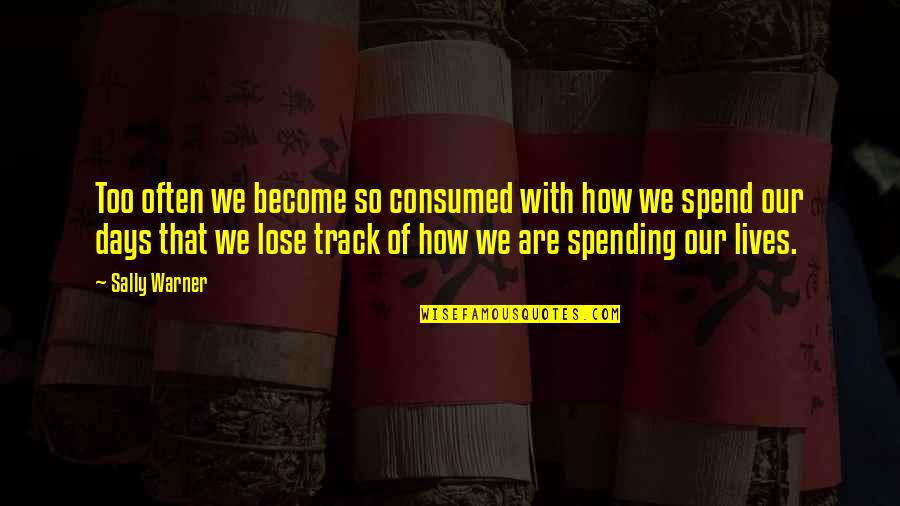 Too often we become so consumed with how we spend our days that we lose track of how we are spending our lives.
—
Sally Warner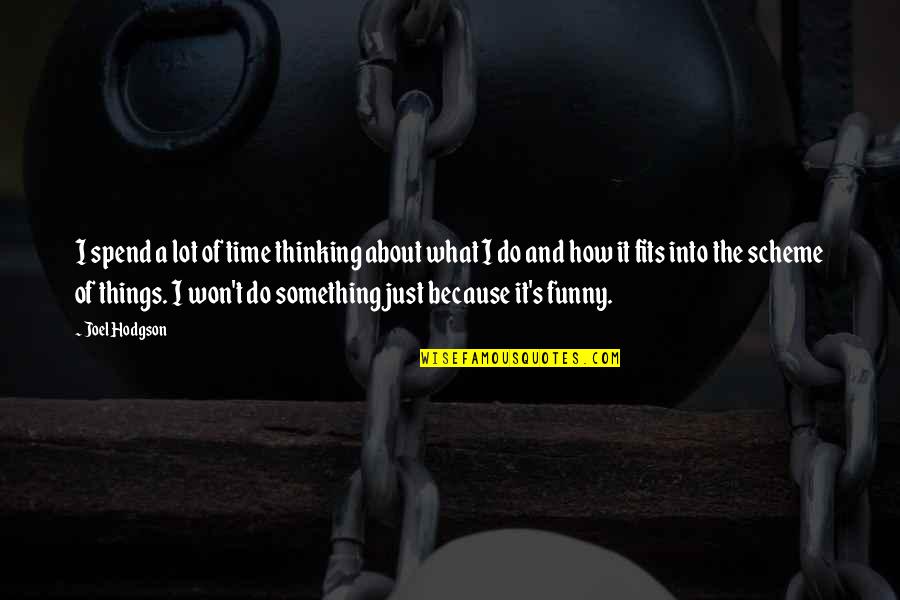 I spend a lot of time thinking about what I do and how it fits into the scheme of things. I won't do something just because it's funny.
—
Joel Hodgson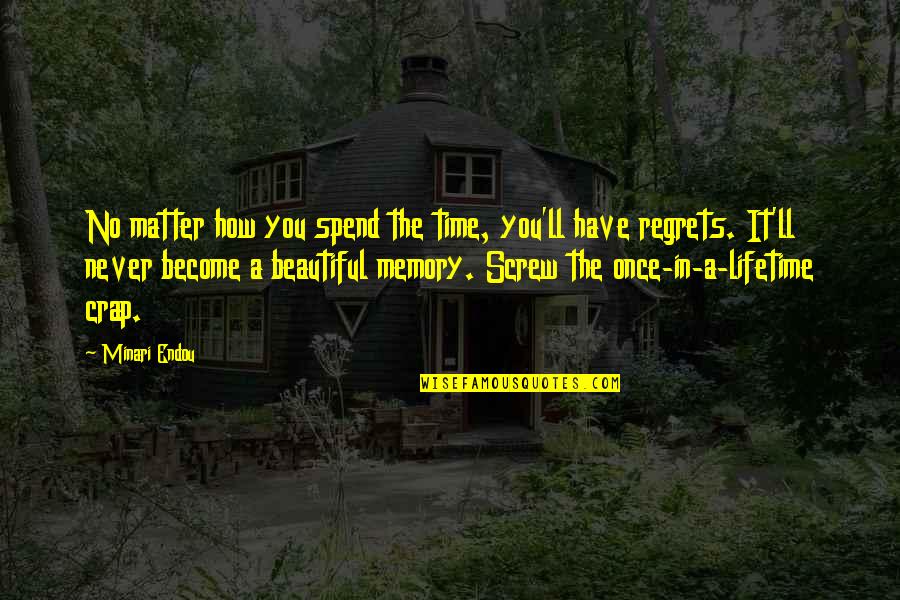 No matter how you spend the time, you'll have regrets. It'll never become a beautiful memory. Screw the once-in-a-lifetime crap.
—
Minari Endou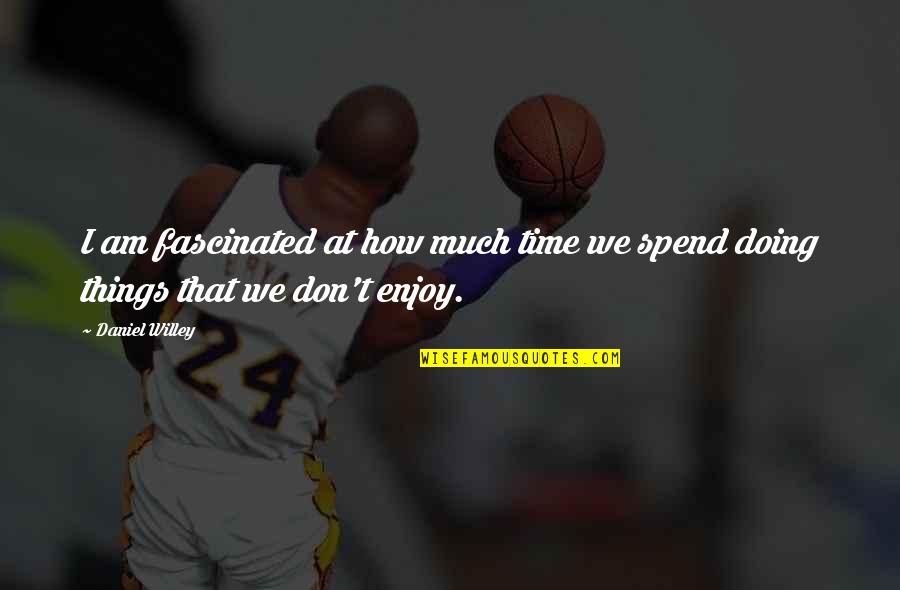 I am fascinated at how much time we spend doing things that we don't enjoy.
—
Daniel Willey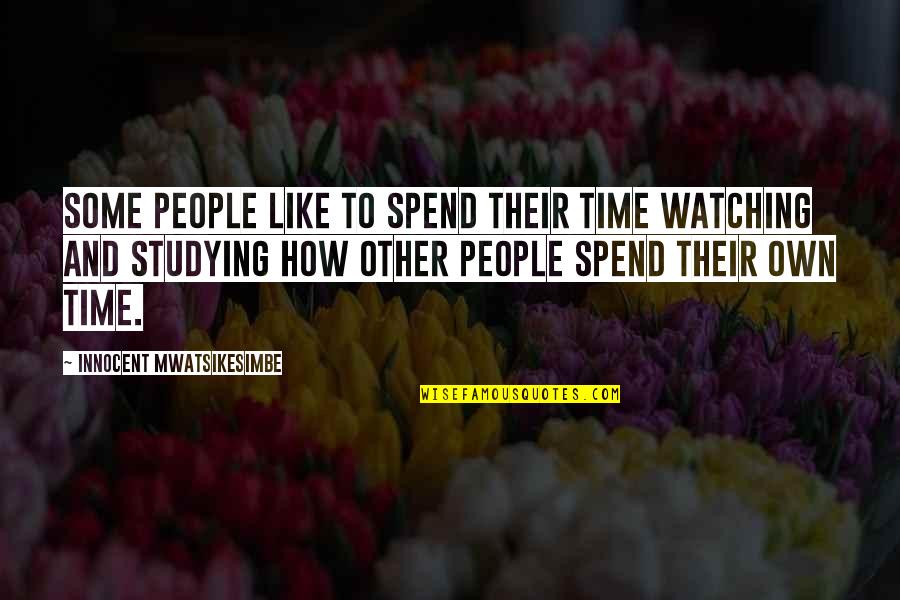 Some people like to spend their time watching and studying how other people spend their own time.
—
Innocent Mwatsikesimbe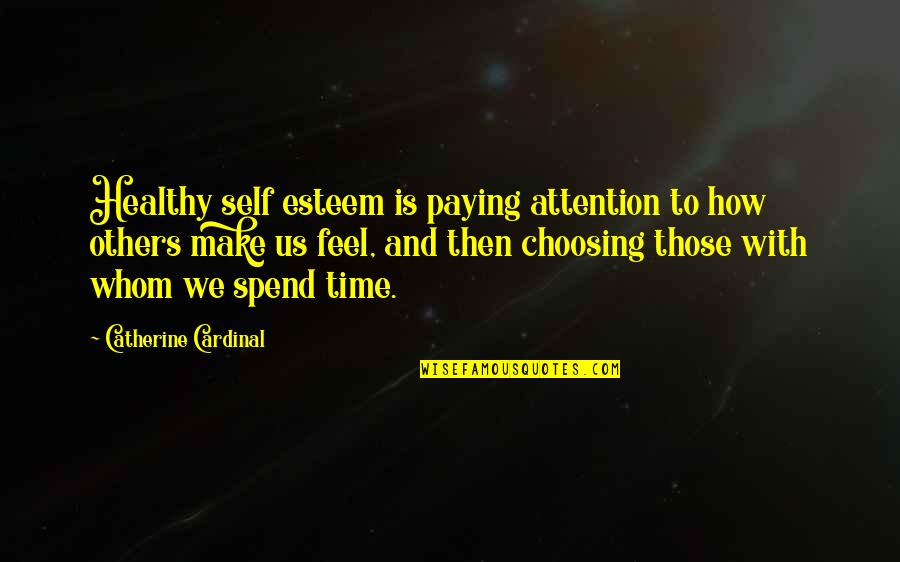 Healthy self esteem is paying attention to how others make us feel, and then choosing those with whom we spend time.
—
Catherine Cardinal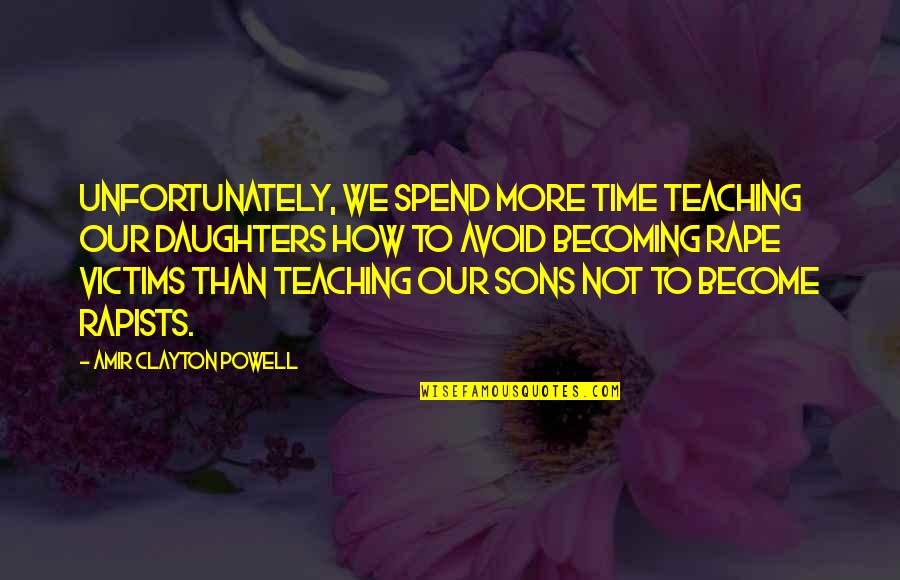 Unfortunately, we spend more time teaching our daughters how to avoid becoming rape victims than teaching our sons not to become rapists.
—
Amir Clayton Powell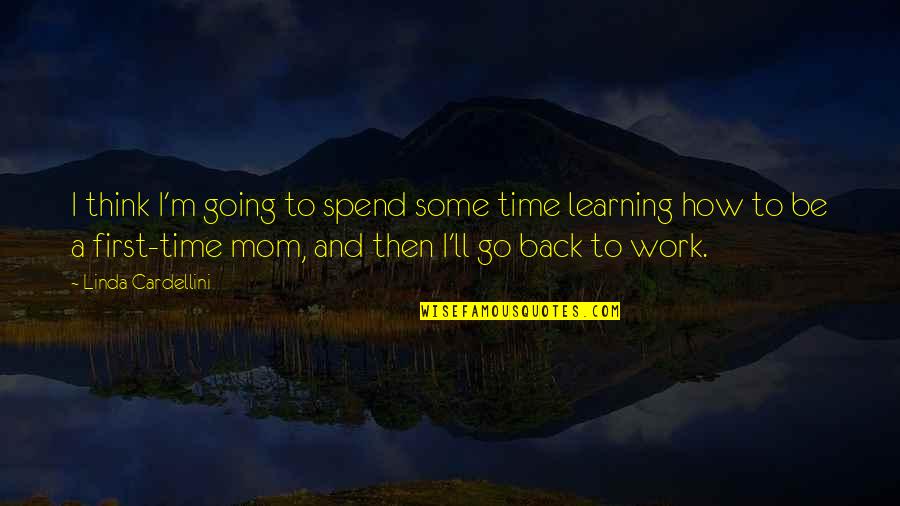 I think I'm going to spend some time learning how to be a first-time mom, and then I'll go back to work.
—
Linda Cardellini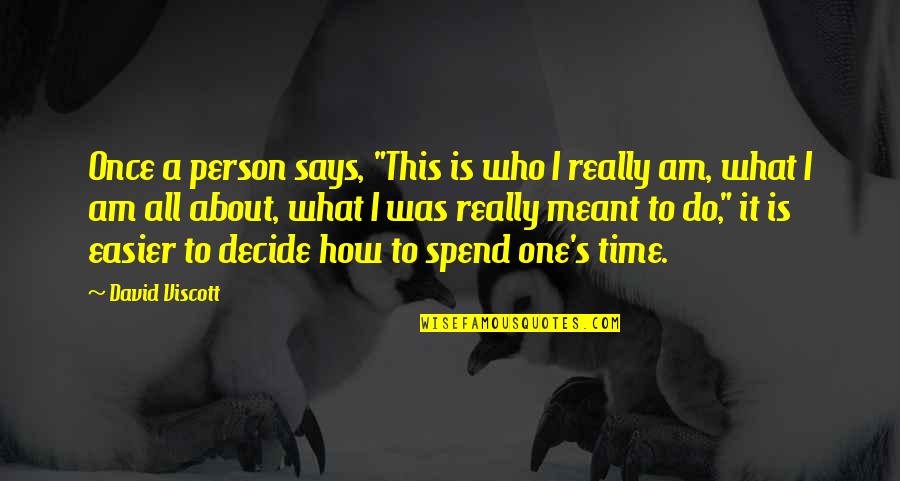 Once a person says, "This is who I really am, what I am all about, what I was really meant to do," it is easier to decide how to spend one's time.
—
David Viscott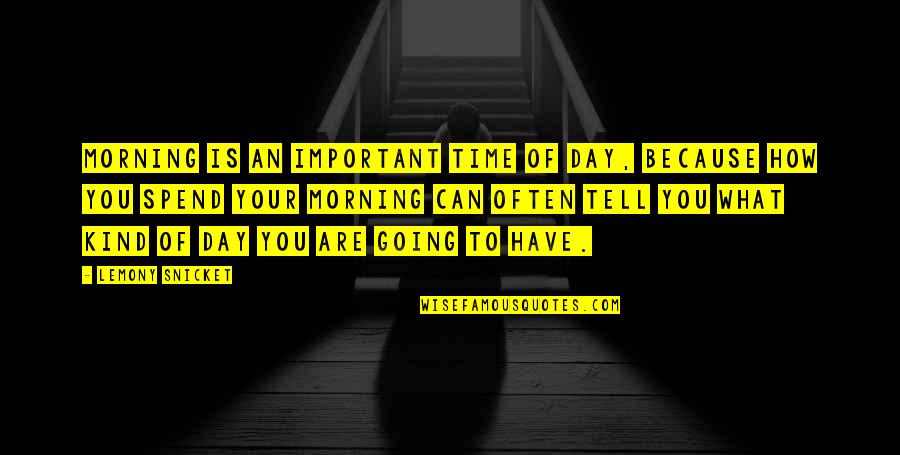 Morning is an important time of day, because how you spend your morning can often tell you what kind of day you are going to have.
—
Lemony Snicket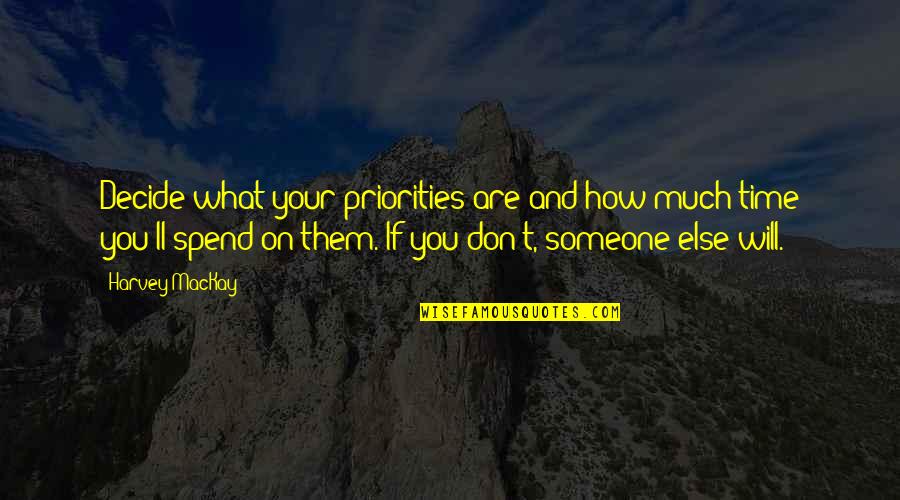 Decide what your priorities are and how much time you'll spend on them. If you don't, someone else will. —
Harvey MacKay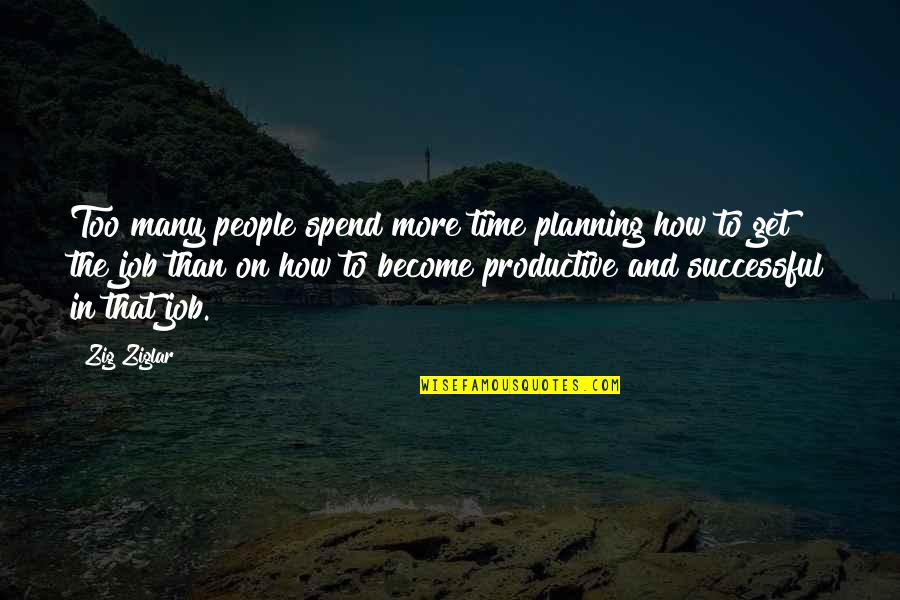 Too many people spend more time planning how to get the job than on how to become productive and successful in that job. —
Zig Ziglar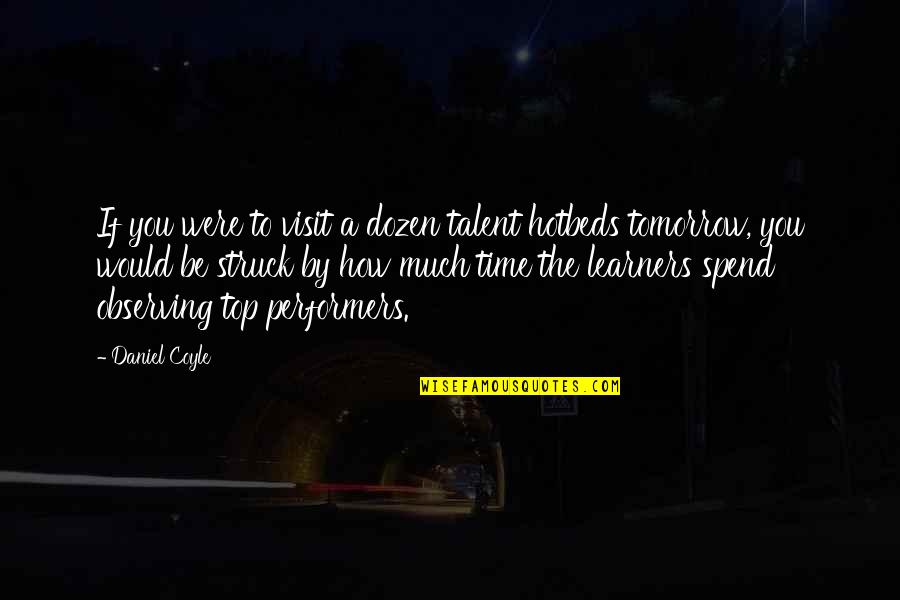 If you were to visit a dozen talent hotbeds tomorrow, you would be struck by how much time the learners spend observing top performers. —
Daniel Coyle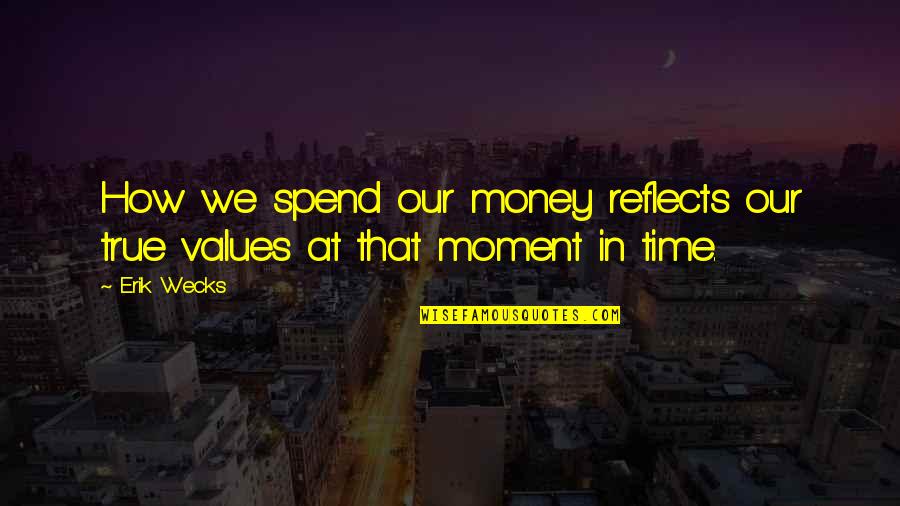 How we spend our money reflects our true values at that moment in time. —
Erik Wecks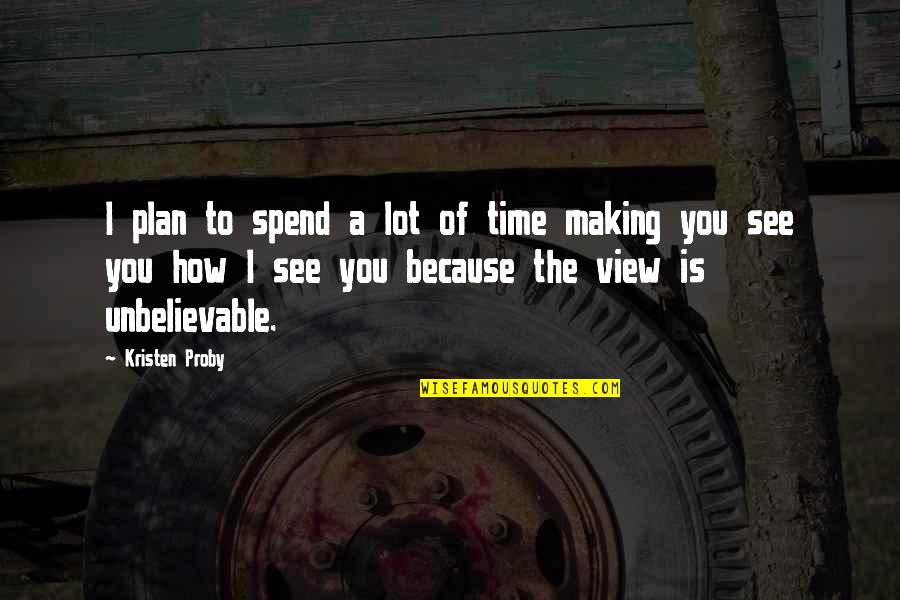 I plan to spend a lot of time making you see you how I see you because the view is unbelievable. —
Kristen Proby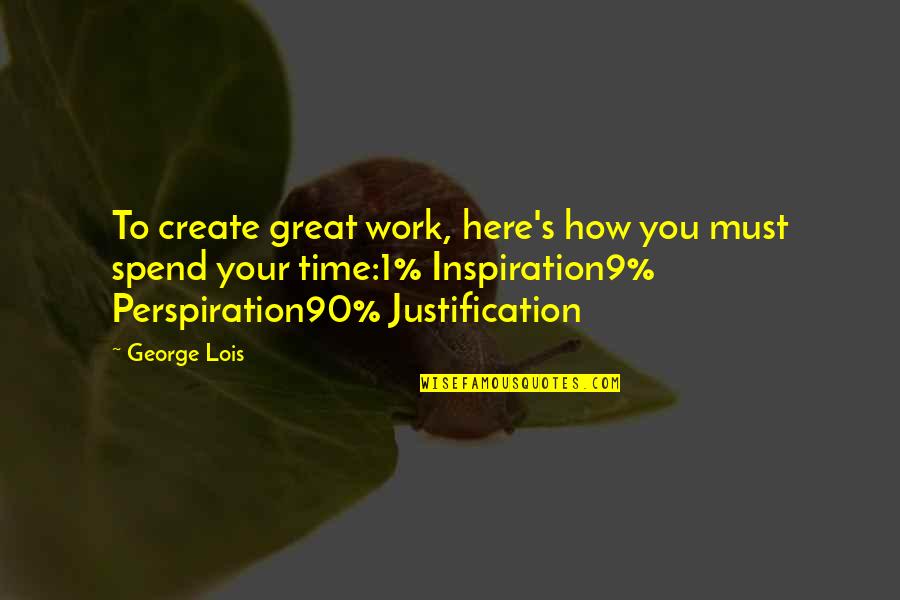 To create great work, here's how you must spend your time:
1% Inspiration
9% Perspiration
90% Justification —
George Lois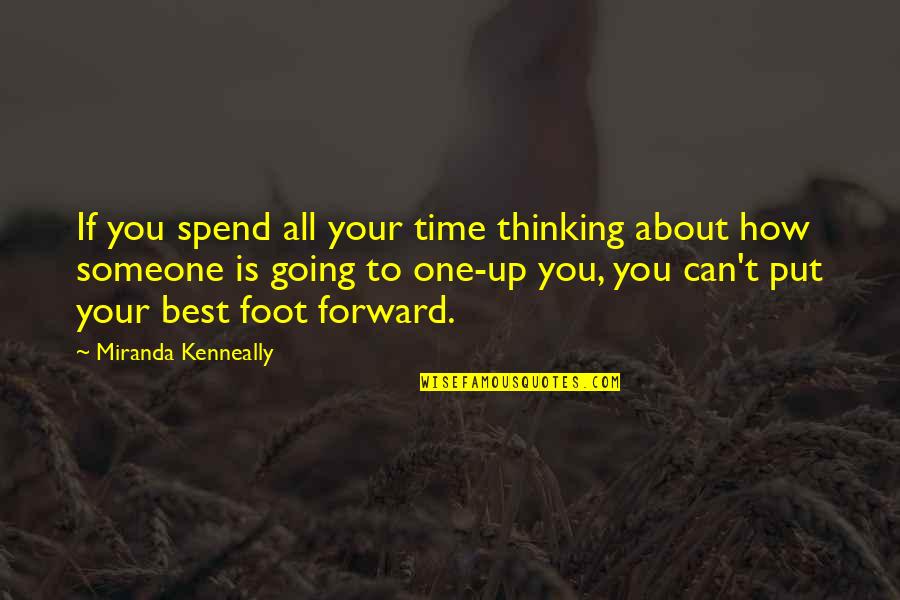 If you spend all your time thinking about how someone is going to one-up you, you can't put your best foot forward. —
Miranda Kenneally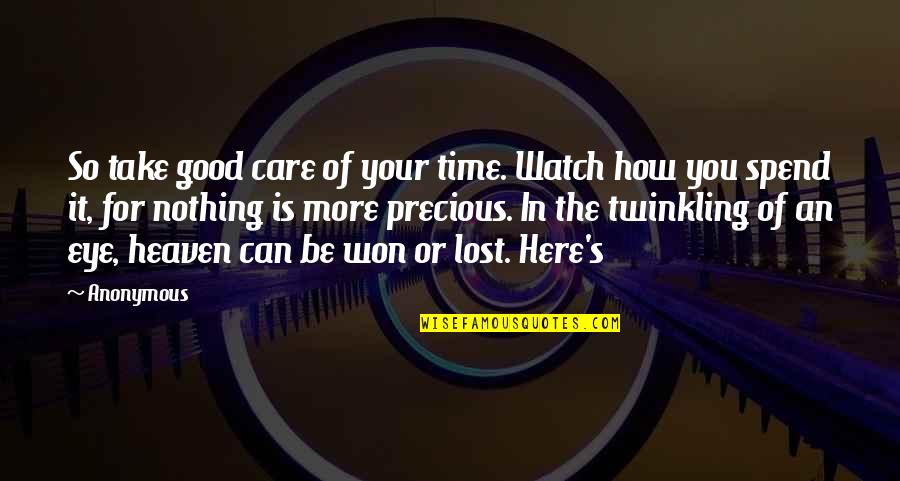 So take good care of your time. Watch how you spend it, for nothing is more precious. In the twinkling of an eye, heaven can be won or lost. Here's —
Anonymous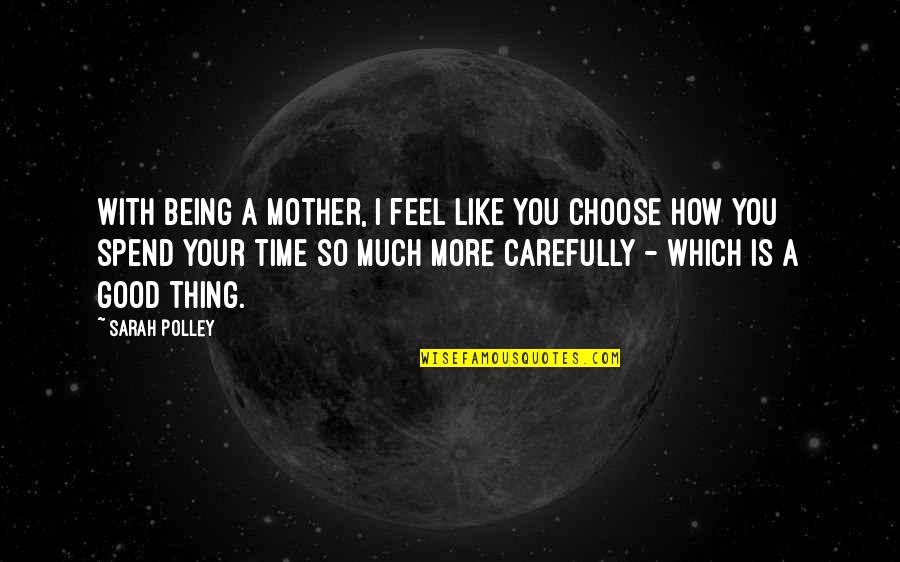 With being a mother, I feel like you choose how you spend your time so much more carefully - which is a good thing. —
Sarah Polley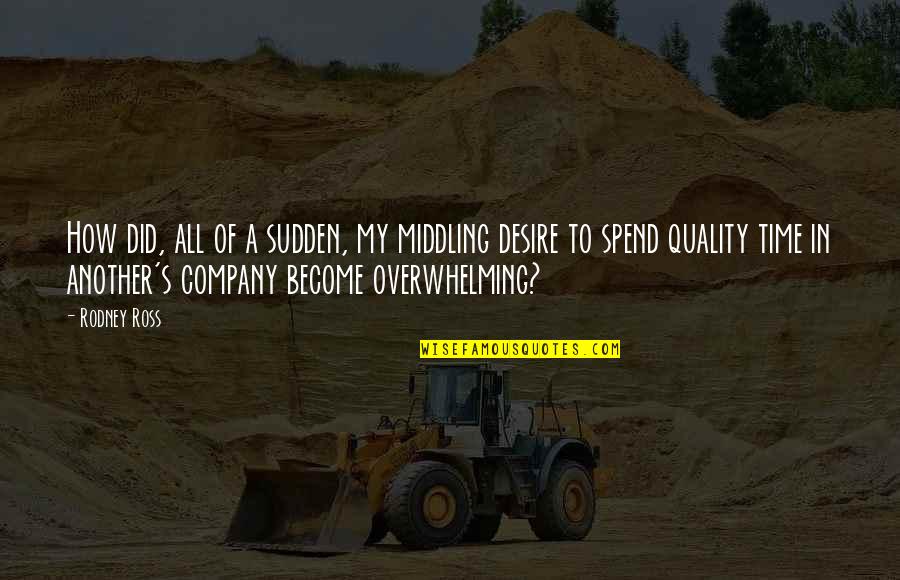 How did, all of a sudden, my middling desire to spend quality time in another's company become overwhelming? —
Rodney Ross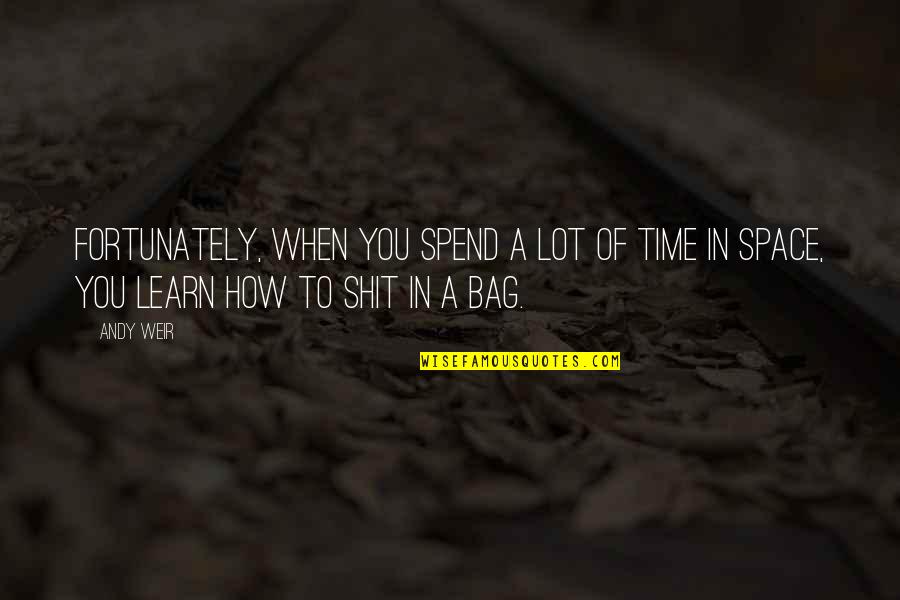 Fortunately, when you spend a lot of time in space, you learn how to shit in a bag. —
Andy Weir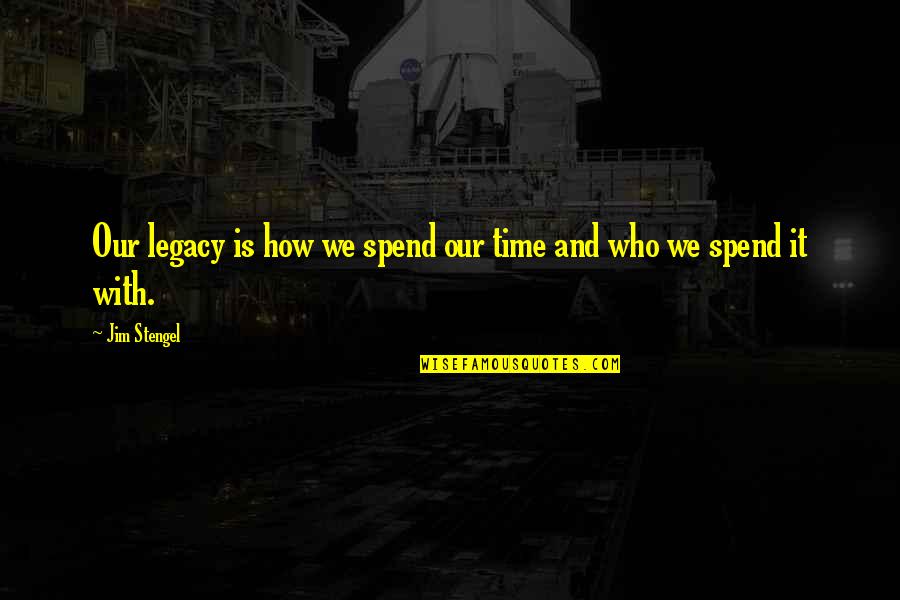 Our legacy is
how we spend our time
and who we spend it with. —
Jim Stengel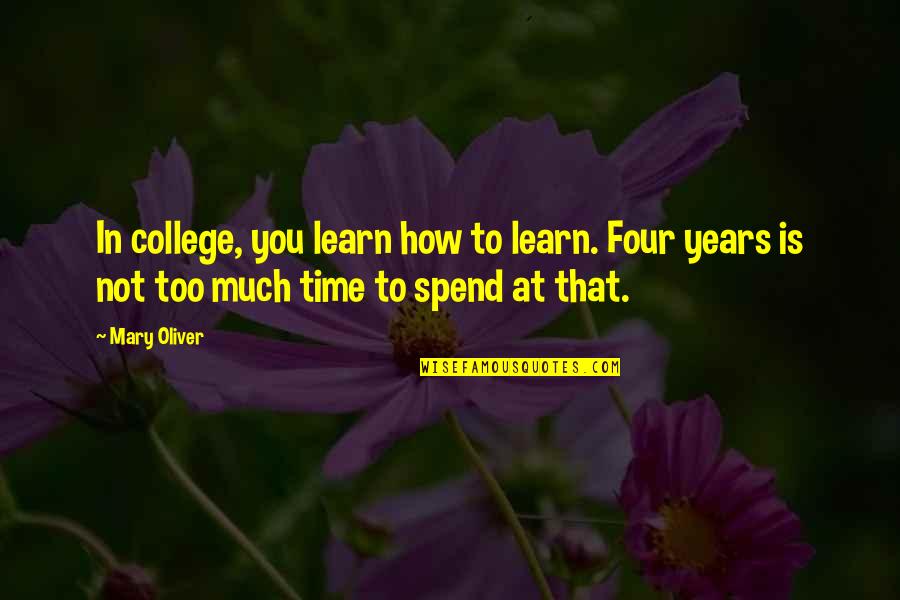 In college, you learn how to learn. Four years is not too much time to spend at that. —
Mary Oliver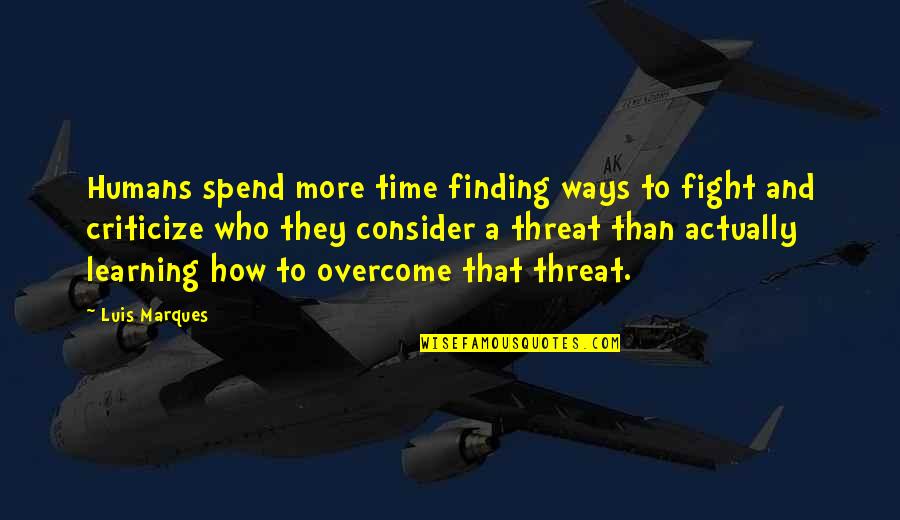 Humans spend more time finding ways to fight and criticize who they consider a threat than actually learning how to overcome that threat. —
Luis Marques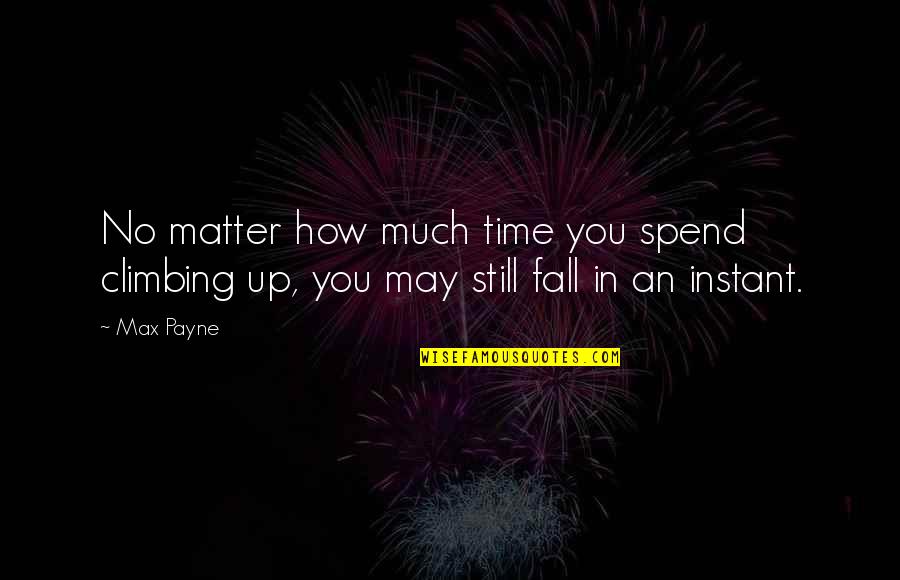 No matter how much time you spend climbing up, you may still fall in an instant. —
Max Payne
I can't see how a single man could spend his time to better advantage than in the Marines. —
Dan Dailey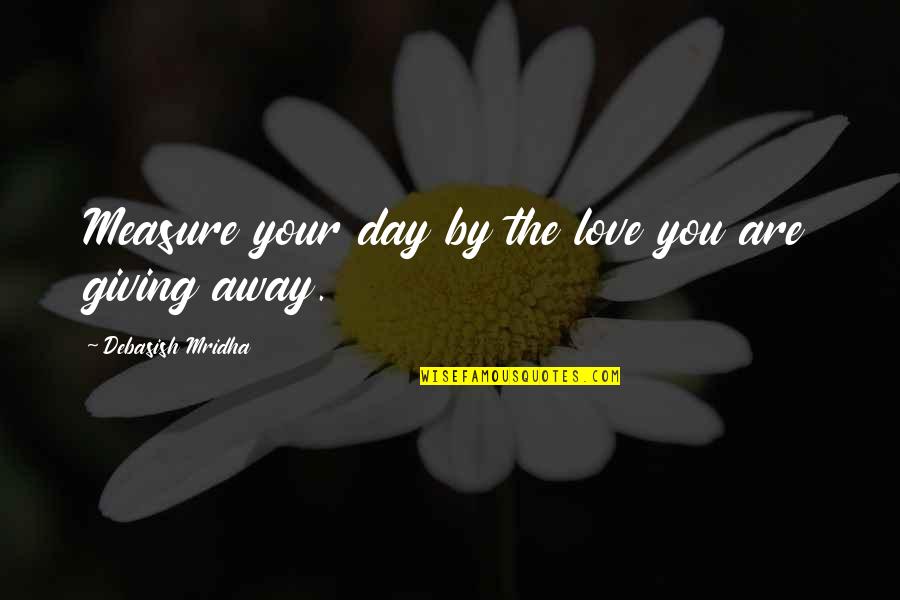 Measure your day by the love you are giving away. —
Debasish Mridha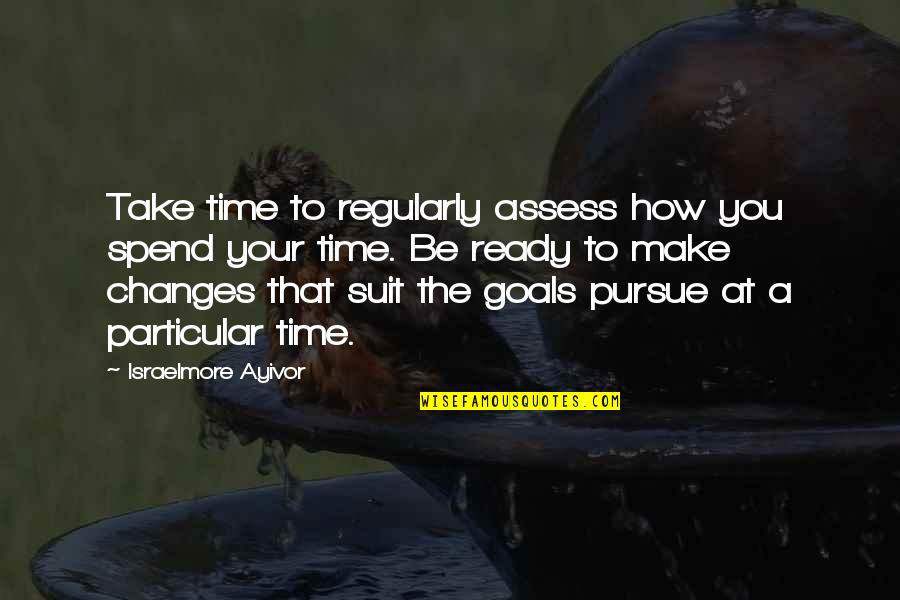 Take time to regularly assess how you spend your time. Be ready to make changes that suit the goals pursue at a particular time. —
Israelmore Ayivor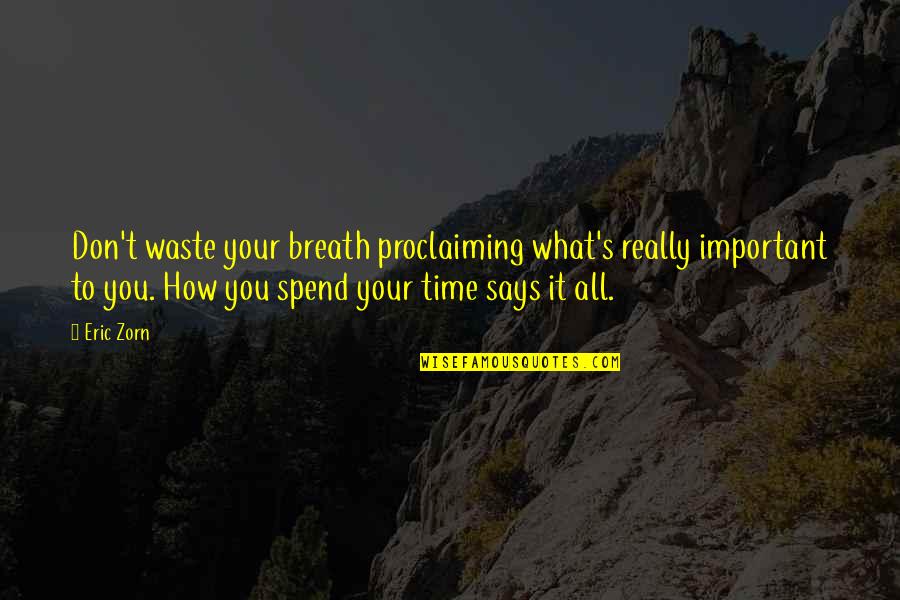 Don't waste your breath proclaiming what's really important to you. How you spend your time says it all. —
Eric Zorn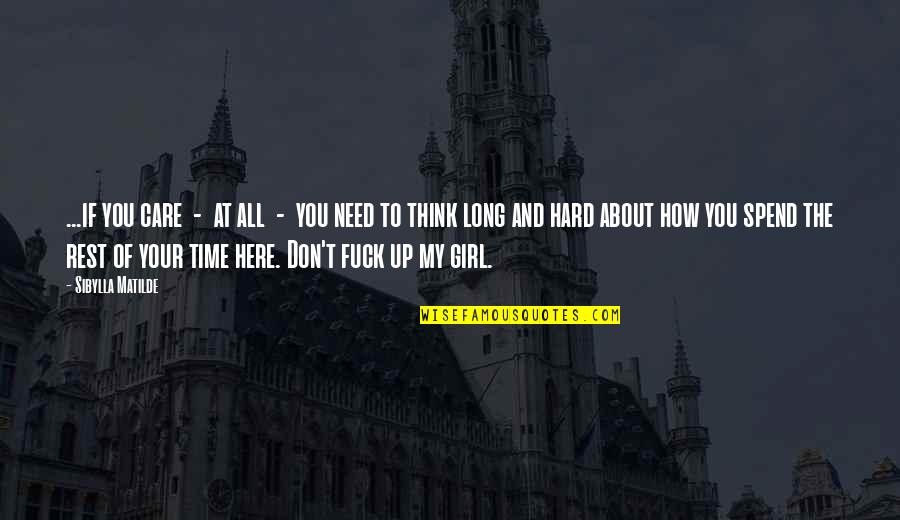 ...if you care - at all - you need to think long and hard about how you spend the rest of your time here. Don't fuck up my girl. —
Sibylla Matilde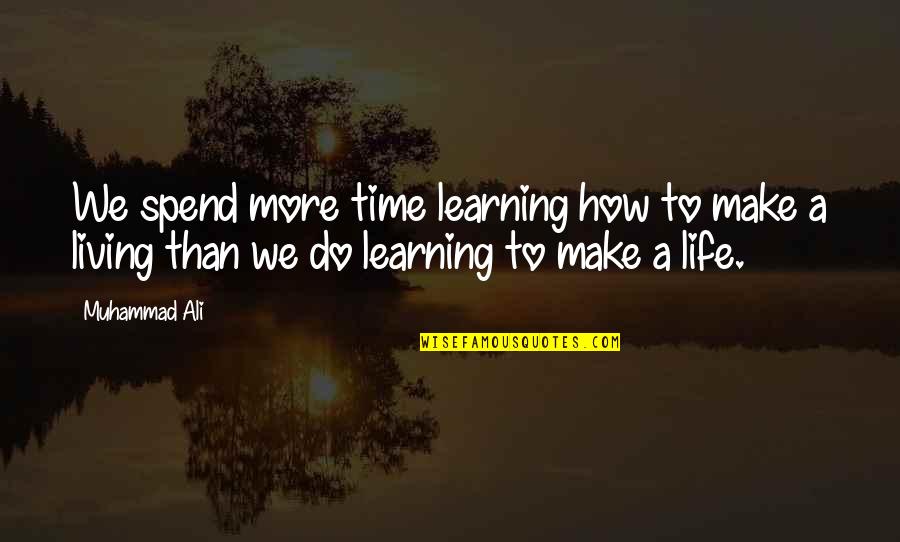 We spend more time learning how to make a living than we do learning to make a life. —
Muhammad Ali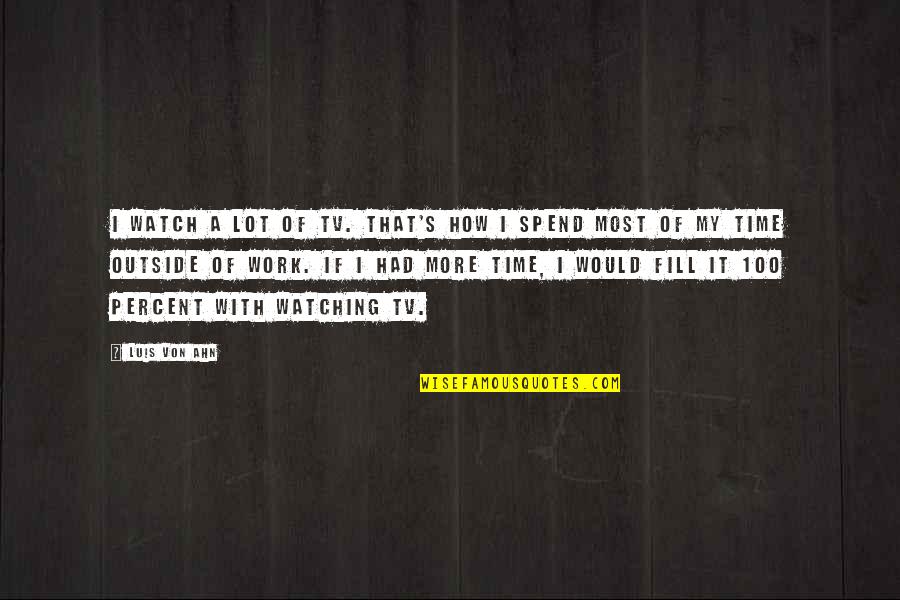 I watch a lot of TV. That's how I spend most of my time outside of work. If I had more time, I would fill it 100 percent with watching TV. —
Luis Von Ahn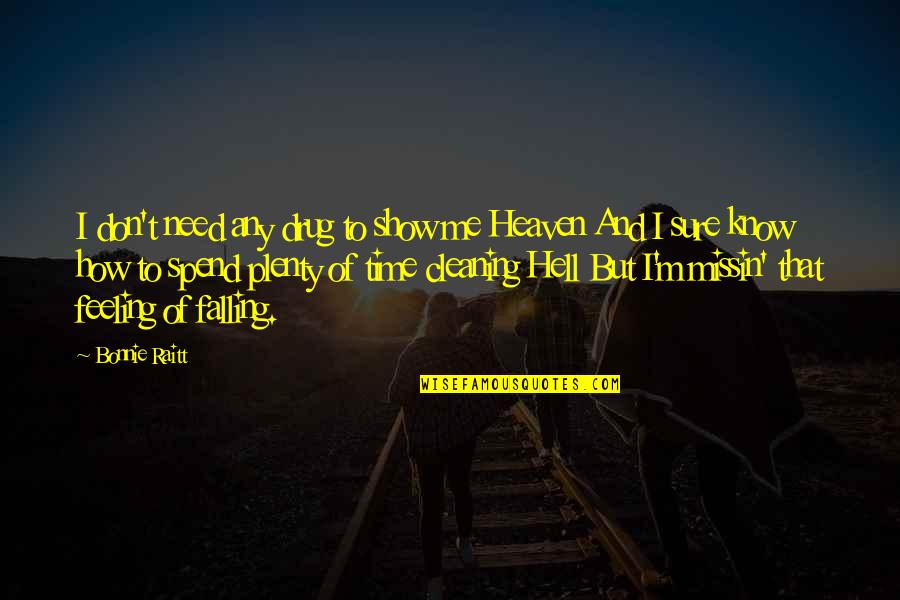 I don't need any drug to show me Heaven And I sure know how to spend plenty of time cleaning Hell But I'm missin' that feeling of falling. —
Bonnie Raitt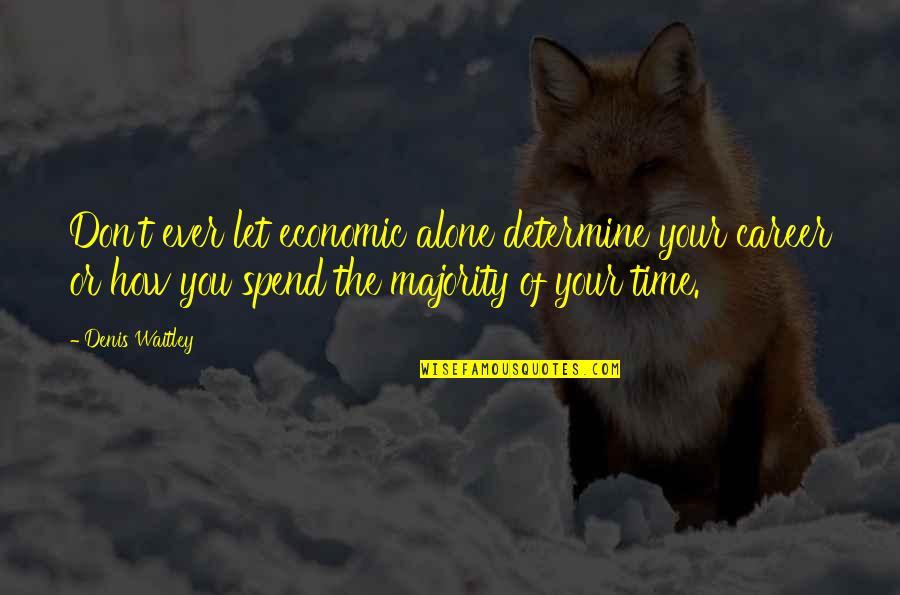 Don't ever let economic alone determine your career or how you spend the majority of your time. —
Denis Waitley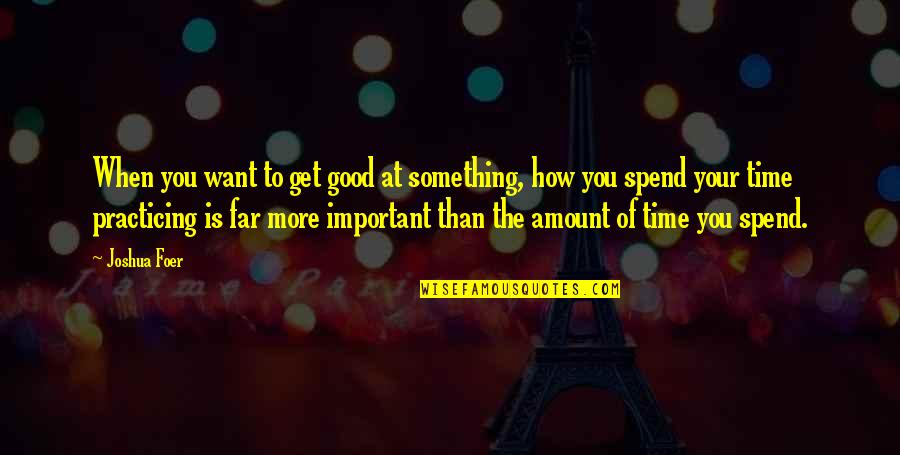 When you want to get good at something, how you spend your time practicing is far more important than the amount of time you spend. —
Joshua Foer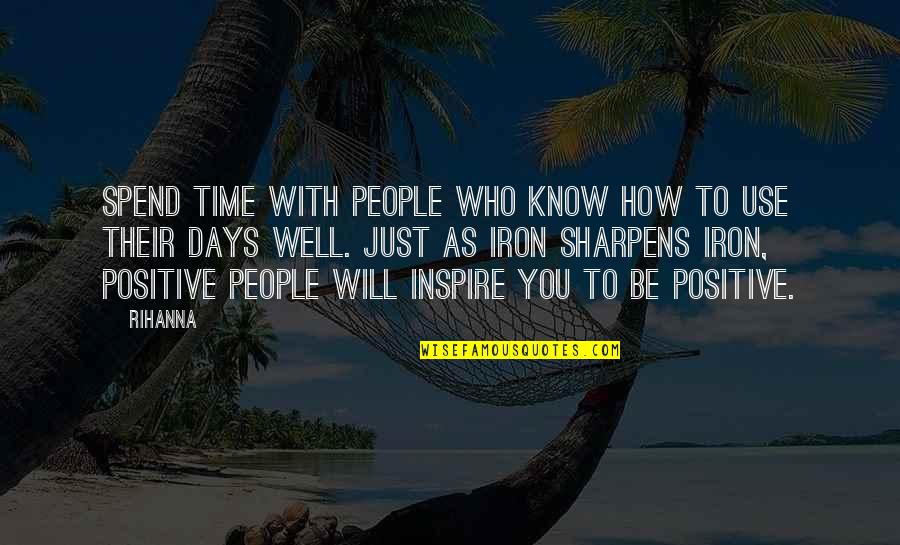 Spend time with people who know how to use their days well. Just as iron sharpens iron, positive people will inspire you to be positive. —
Rihanna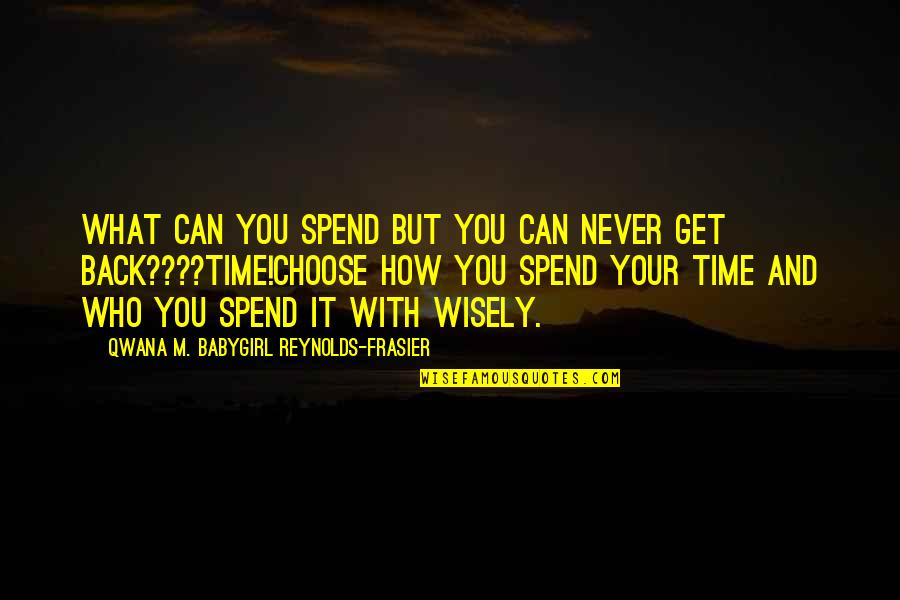 WHAT CAN YOU SPEND BUT YOU CAN NEVER GET BACK????
TIME!
CHOOSE HOW YOU SPEND YOUR TIME AND WHO YOU SPEND IT WITH WISELY. —
Qwana M. BabyGirl Reynolds-Frasier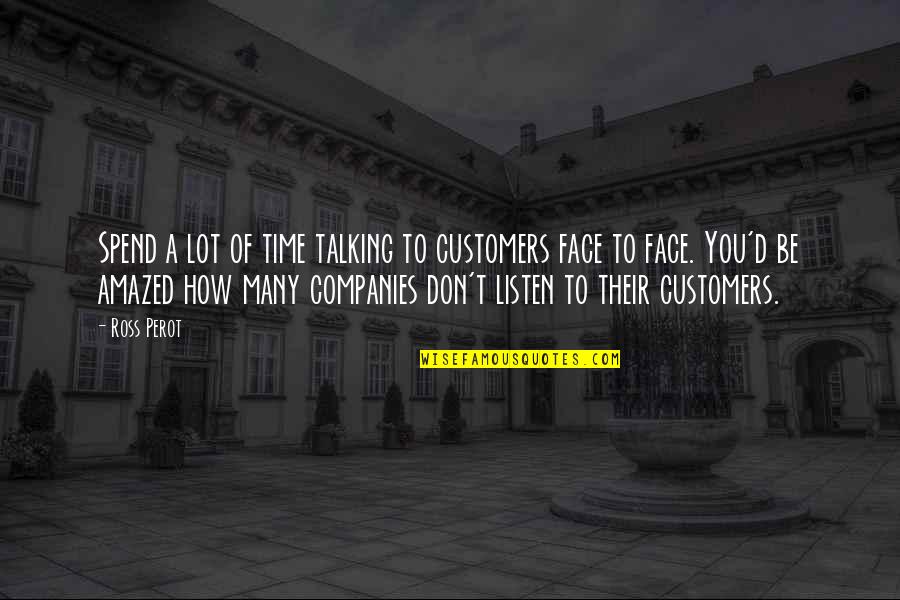 Spend a lot of time talking to customers face to face. You'd be amazed how many companies don't listen to their customers. —
Ross Perot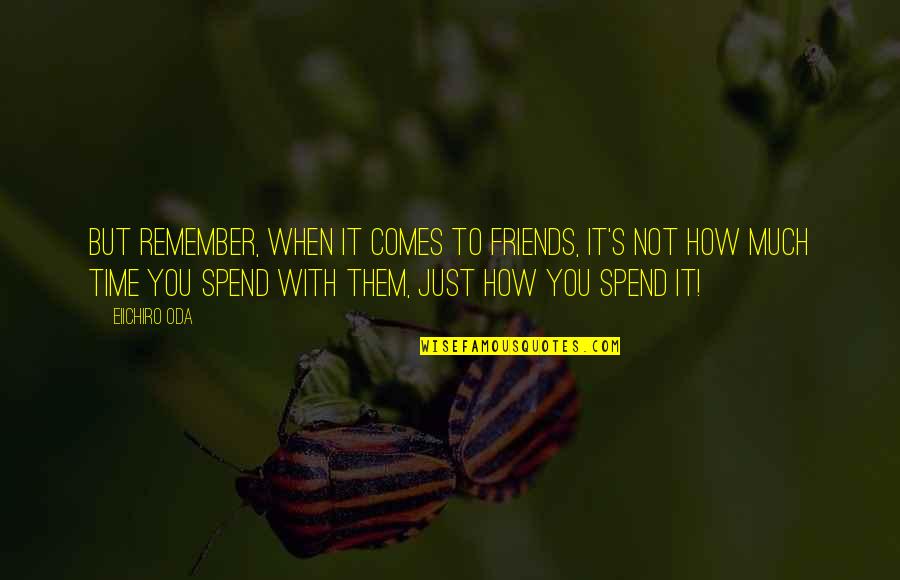 But remember, when it comes to friends, it's not how much time you spend with them, just how you spend it! —
Eiichiro Oda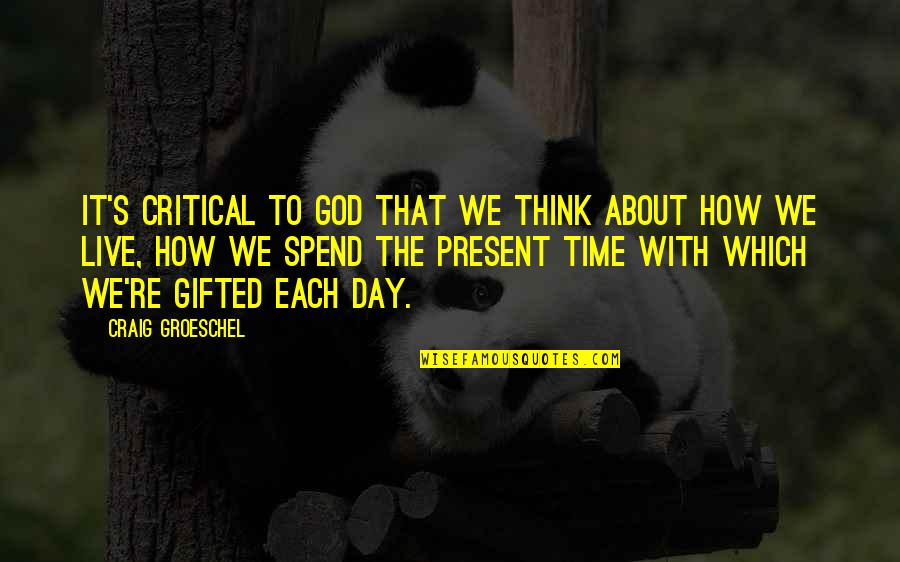 It's critical to God that we think about how we live, how we spend the present time with which we're gifted each day. —
Craig Groeschel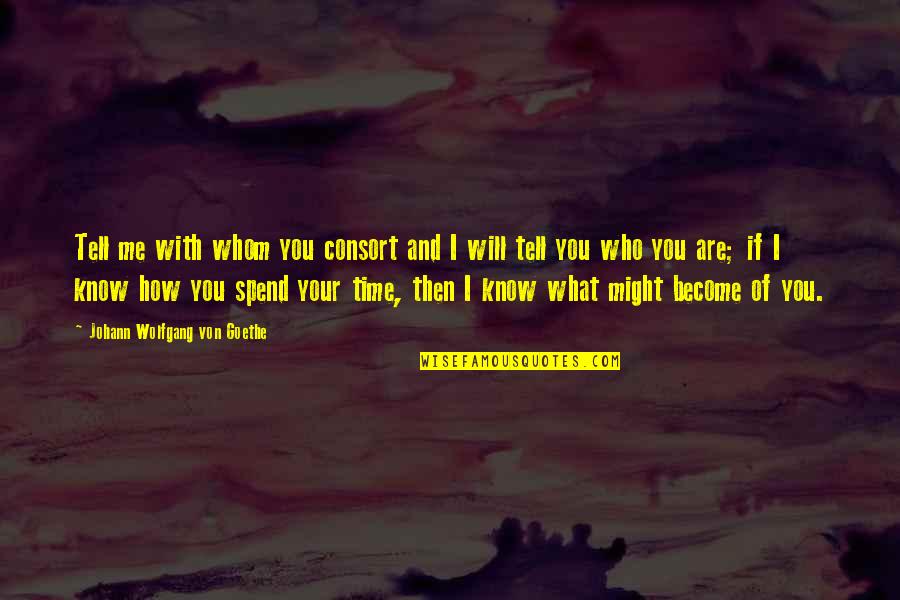 Tell me with whom you consort and I will tell you who you are; if I know how you spend your time, then I know what might become of you. —
Johann Wolfgang Von Goethe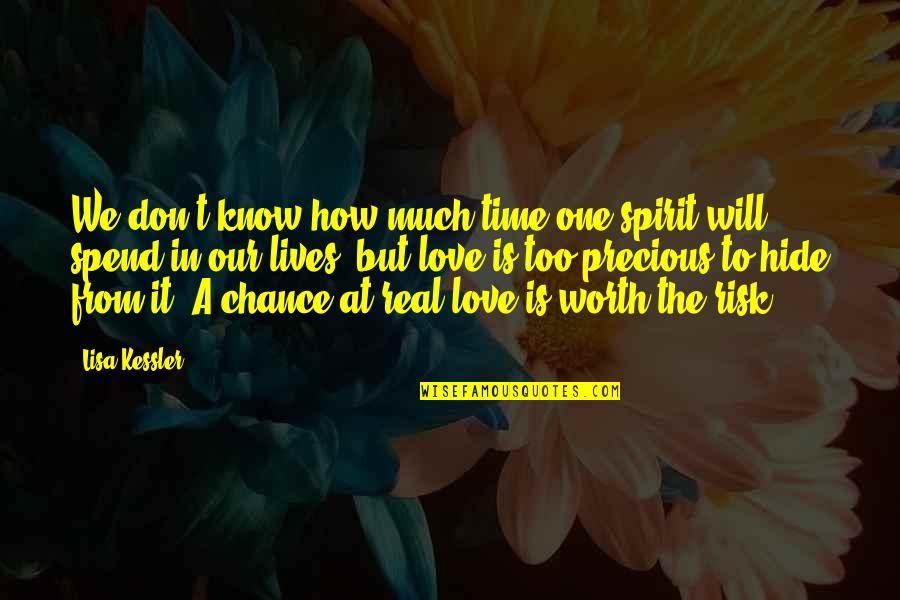 We don't know how much time one spirit will spend in our lives, but love is too precious to hide from it. A chance at real love is worth the risk. —
Lisa Kessler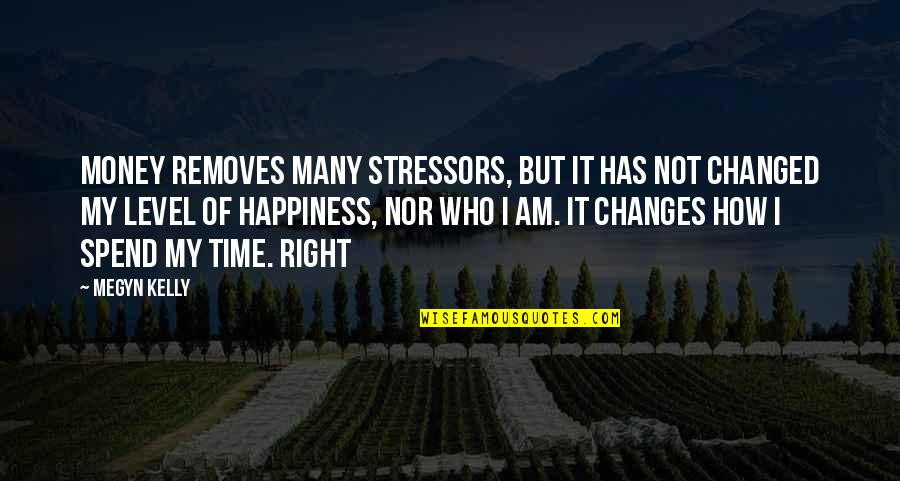 Money removes many stressors, but it has not changed my level of happiness, nor who I am. It changes how I spend my time. Right —
Megyn Kelly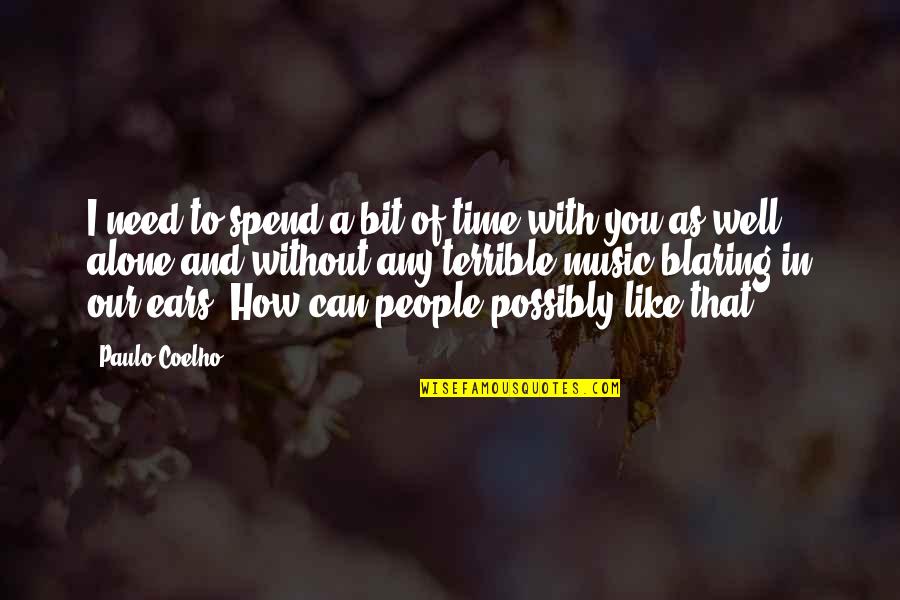 I need to spend a bit of time with you as well, alone and without any terrible music blaring in our ears. How can people possibly like that? —
Paulo Coelho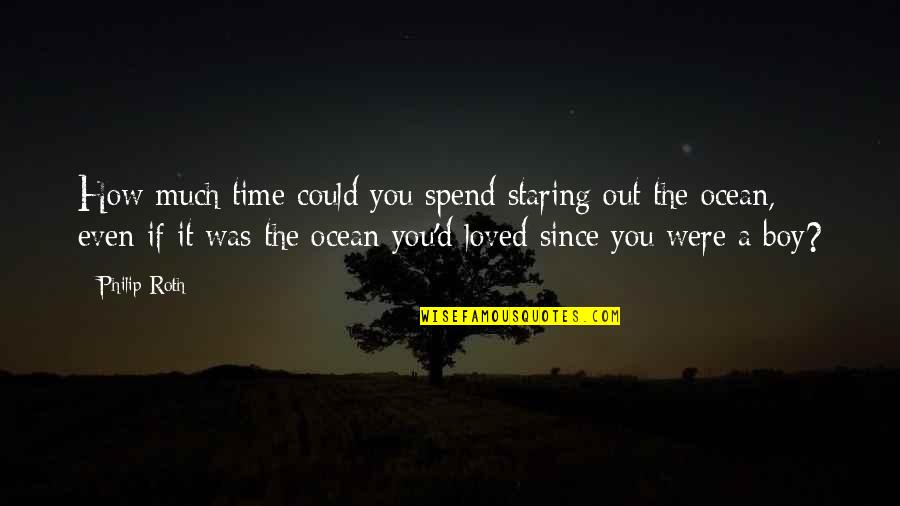 How much time could you spend staring out the ocean, even if it was the ocean you'd loved since you were a boy? —
Philip Roth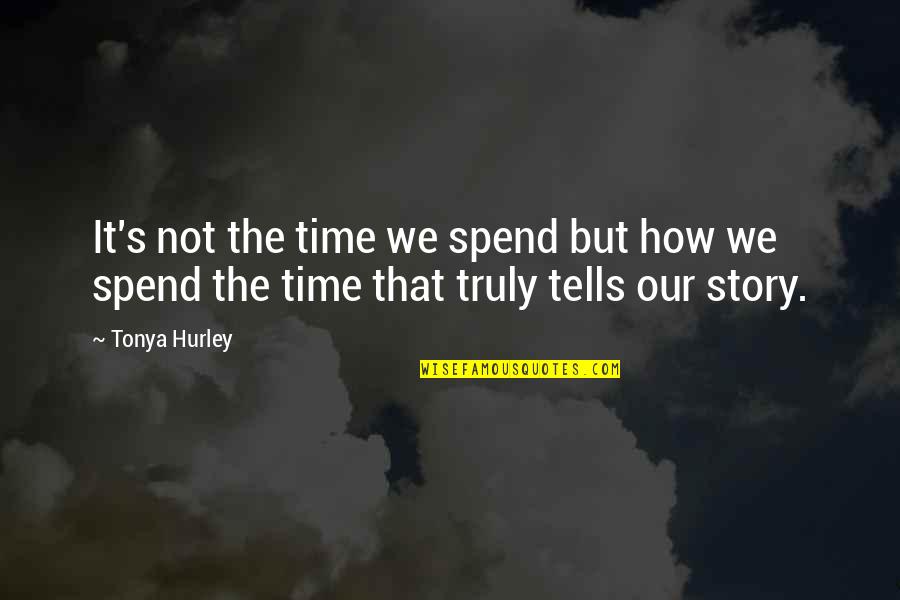 It's not the time we spend but how we spend the time that truly tells our story. —
Tonya Hurley
How we spend our time
verifies what we value most: TV, the Internet, or God's Word? —
Randy Alcorn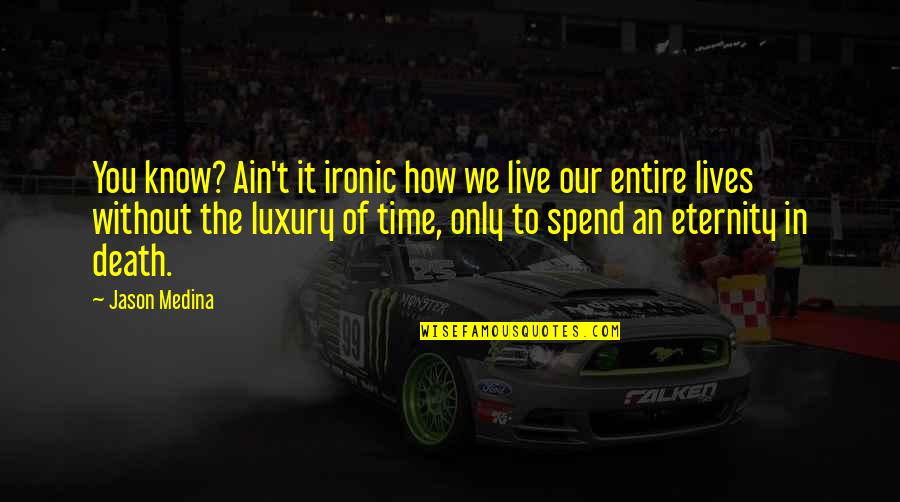 You know? Ain't it ironic how we live our entire lives without the luxury of time, only to spend an eternity in death. —
Jason Medina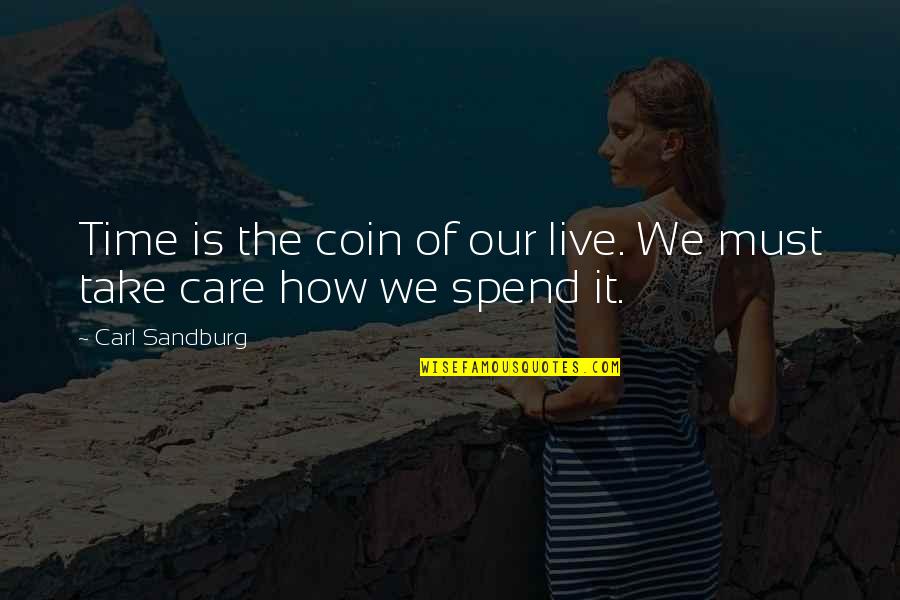 Time is the coin of our live. We must take care how we spend it. —
Carl Sandburg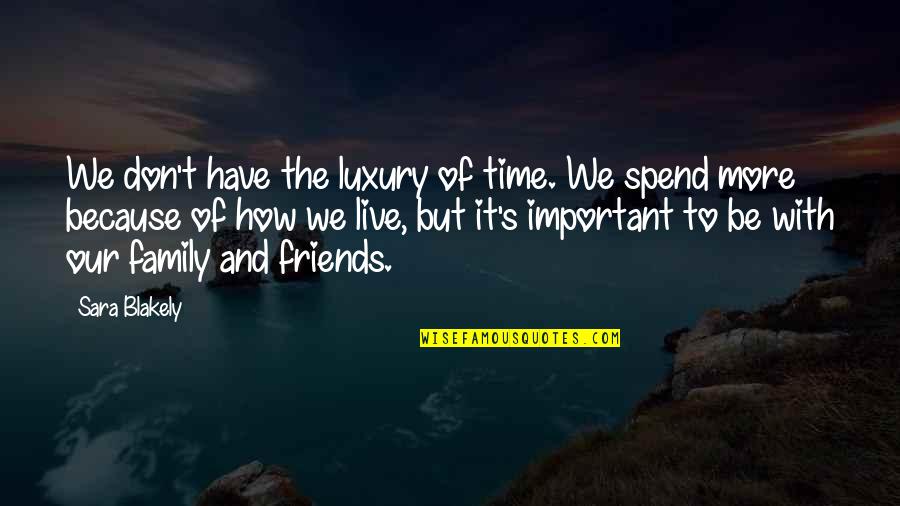 We don't have the luxury of time. We spend more because of how we live, but it's important to be with our family and friends. —
Sara Blakely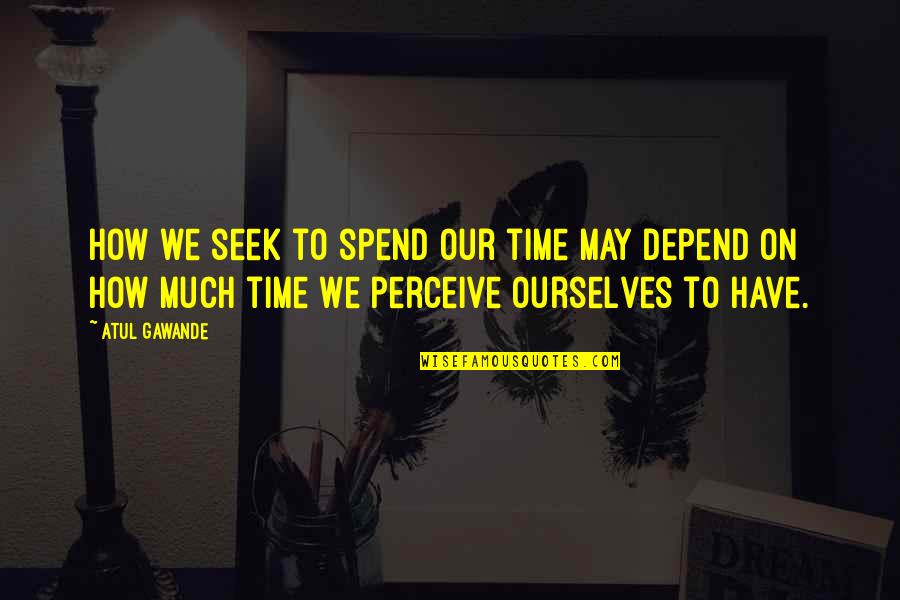 How we seek to spend our time may depend on how much time we perceive ourselves to have. —
Atul Gawande