Different Faces Quotes
Collection of top 32 famous quotes about Different Faces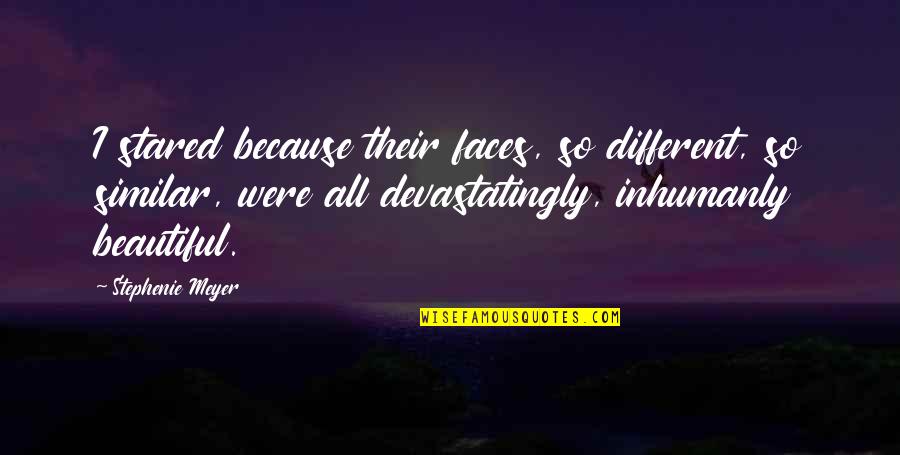 I stared because their faces, so different, so similar, were all devastatingly, inhumanly beautiful.
—
Stephenie Meyer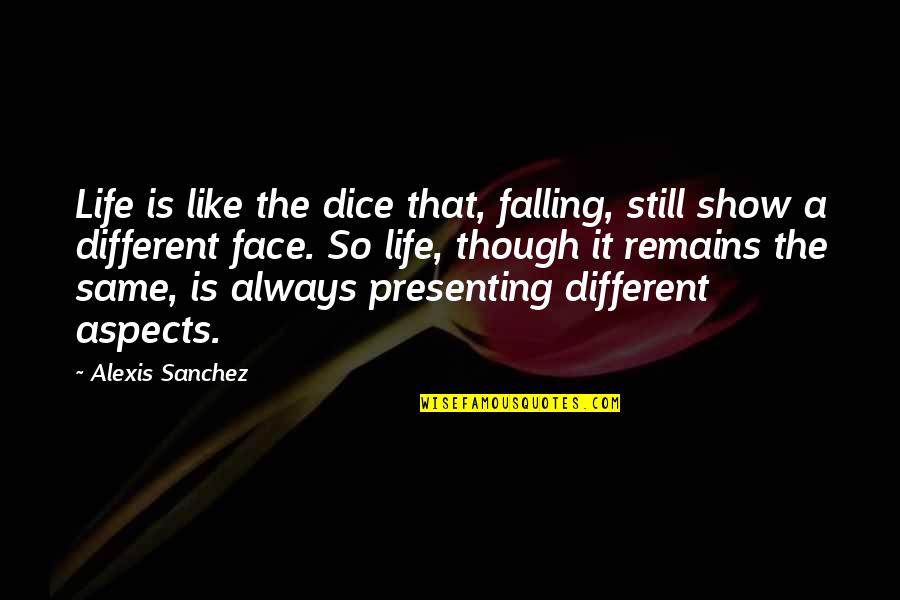 Life is like the dice that, falling, still show a different face. So life, though it remains the same, is always presenting different aspects.
—
Alexis Sanchez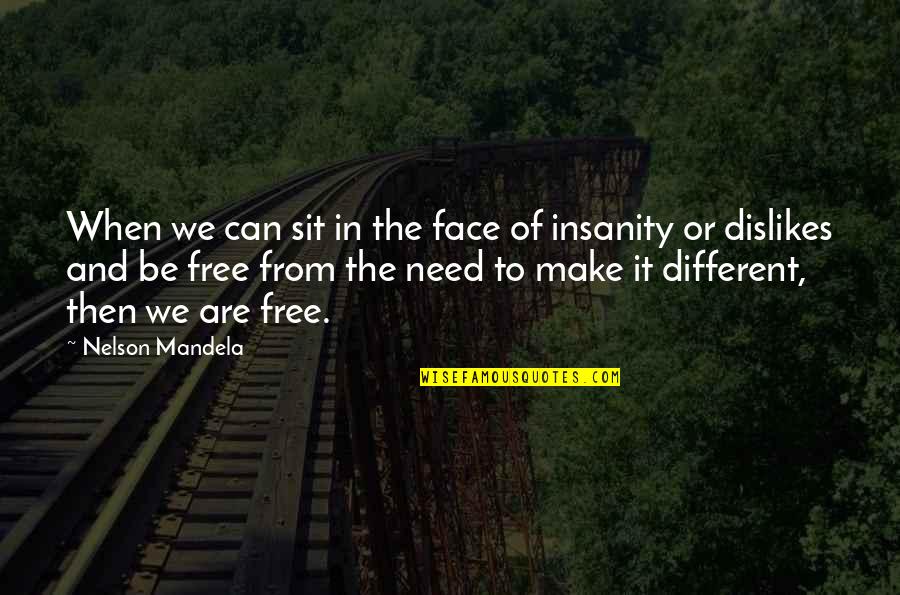 When we can sit in the face of insanity or dislikes and be free from the need to make it different, then we are free.
—
Nelson Mandela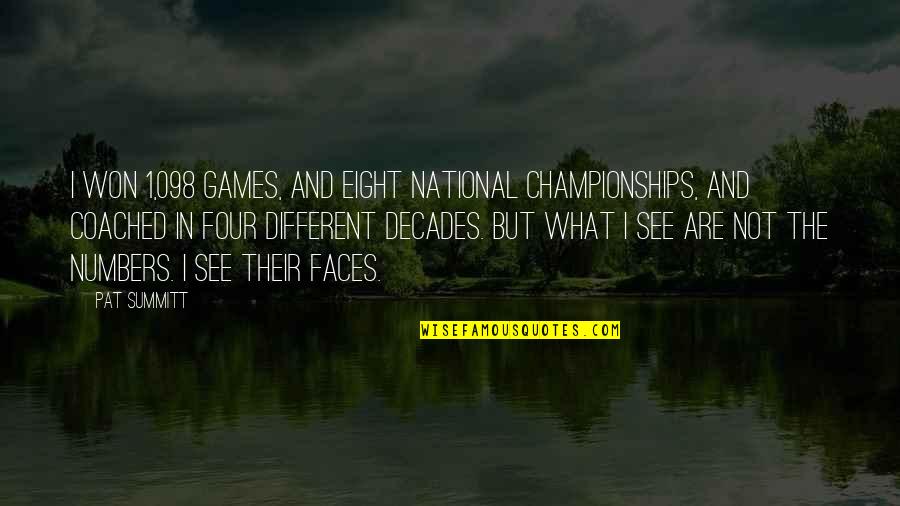 I won 1,098 games, and eight national championships, and coached in four different decades. But what I see are not the numbers. I see their faces.
—
Pat Summitt
Lahore was a different world in its own; the busy life, the rich history, the colourful culture, and the unfamiliar faces
—
Javaria Waseem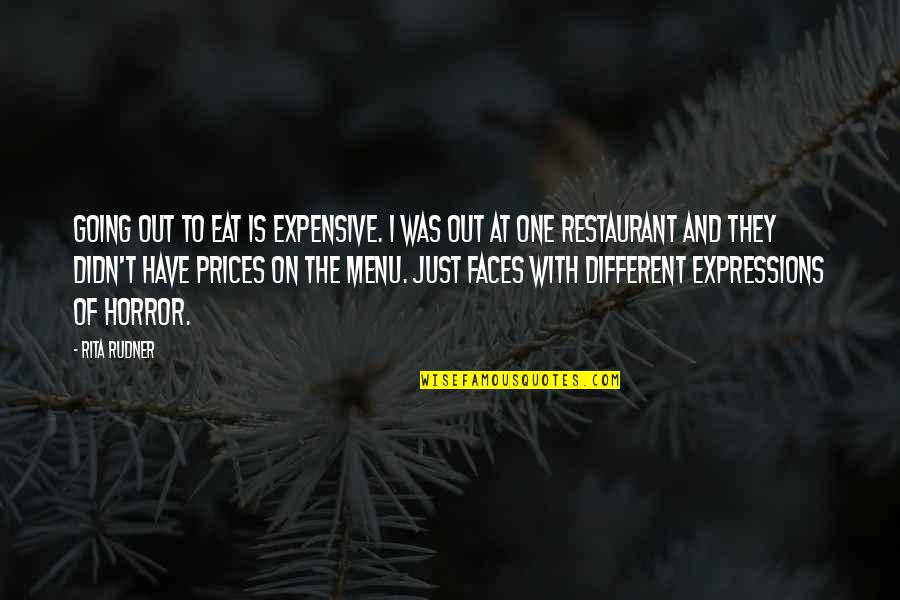 Going out to eat is expensive. I was out at one restaurant and they didn't have prices on the menu. Just faces with different expressions of horror.
—
Rita Rudner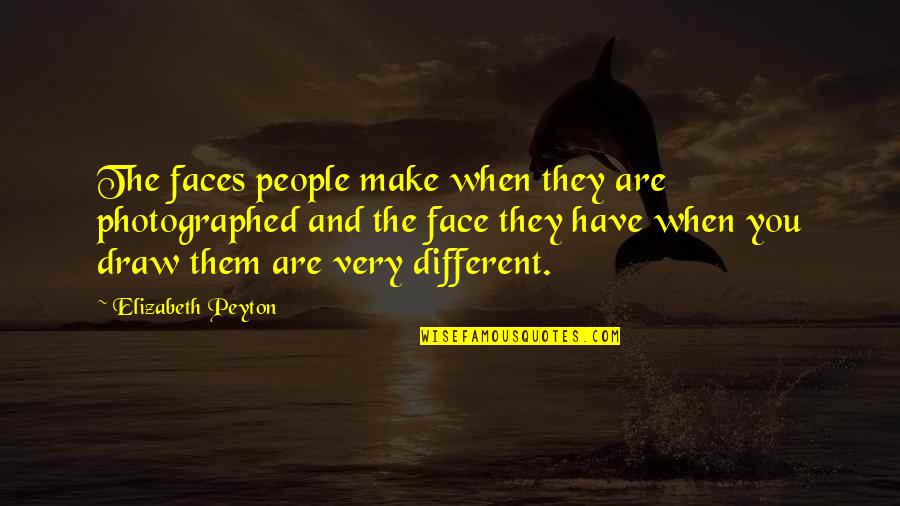 The faces people make when they are photographed and the face they have when you draw them are very different.
—
Elizabeth Peyton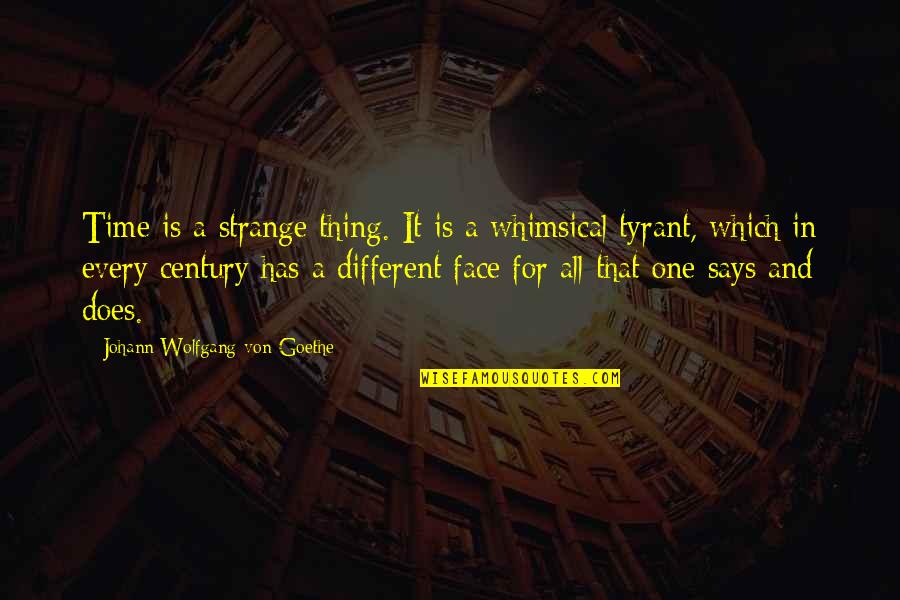 Time is a strange thing. It is a whimsical tyrant, which in every century has a different face for all that one says and does.
—
Johann Wolfgang Von Goethe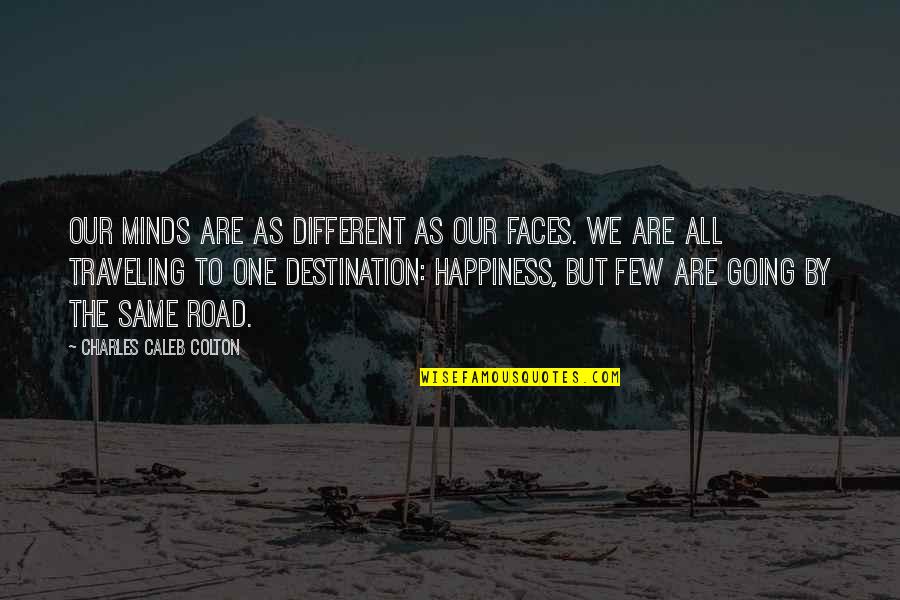 Our minds are as different as our faces. We are all traveling to one destination: happiness, but few are going by the same road.
—
Charles Caleb Colton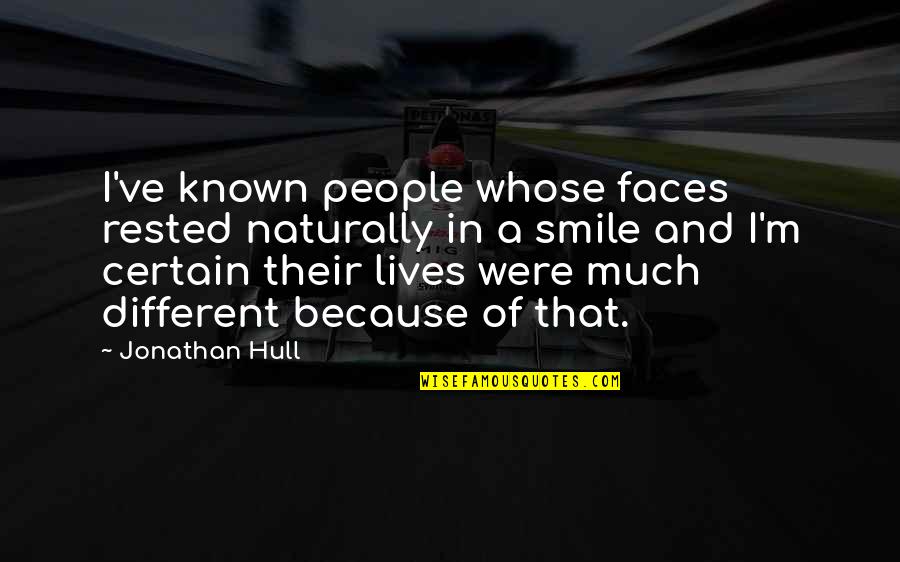 I've known people whose faces rested naturally in a smile and I'm certain their lives were much different because of that.
—
Jonathan Hull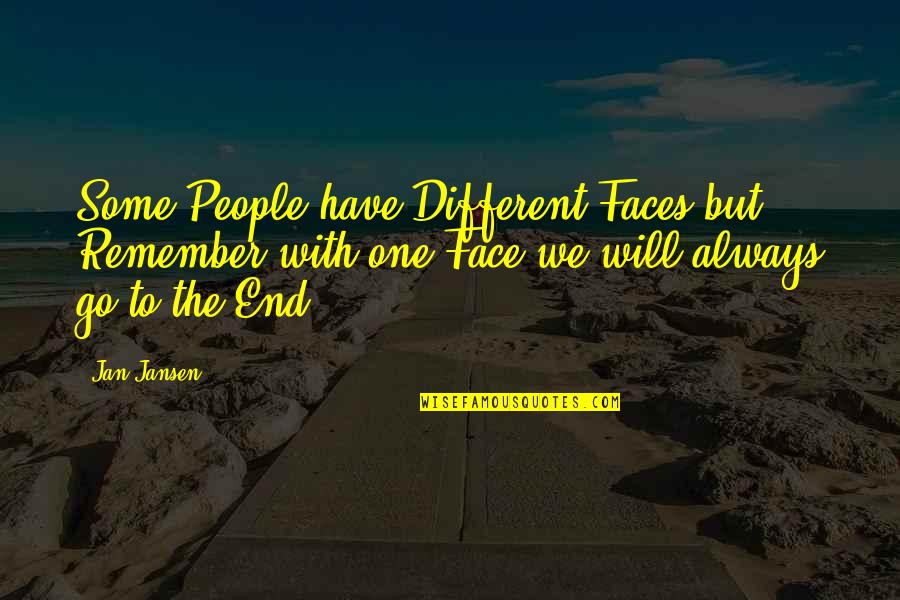 Some People have Different Faces but Remember with one Face we will always go to the End.
—
Jan Jansen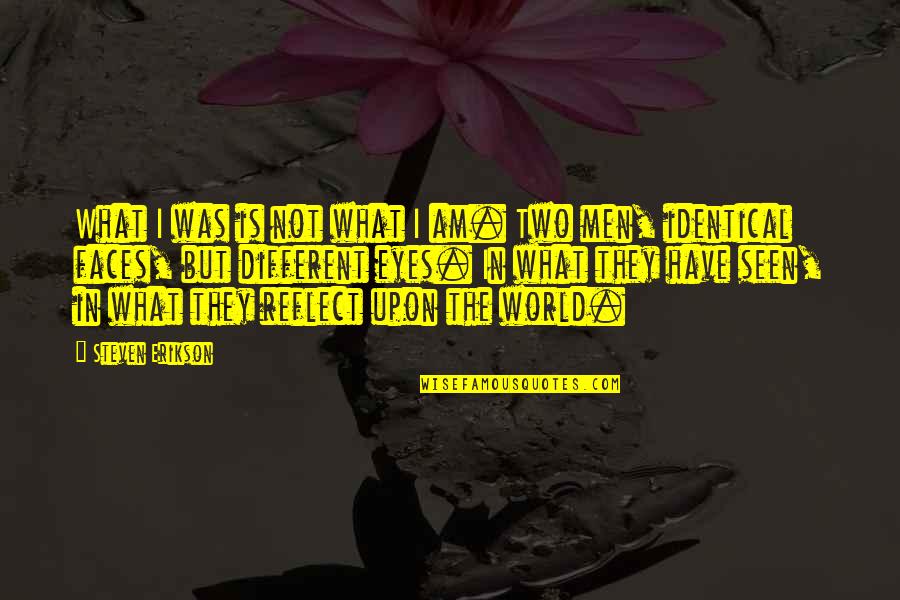 What I was is not what I am. Two men, identical faces, but different eyes. In what they have seen, in what they reflect upon the world.
—
Steven Erikson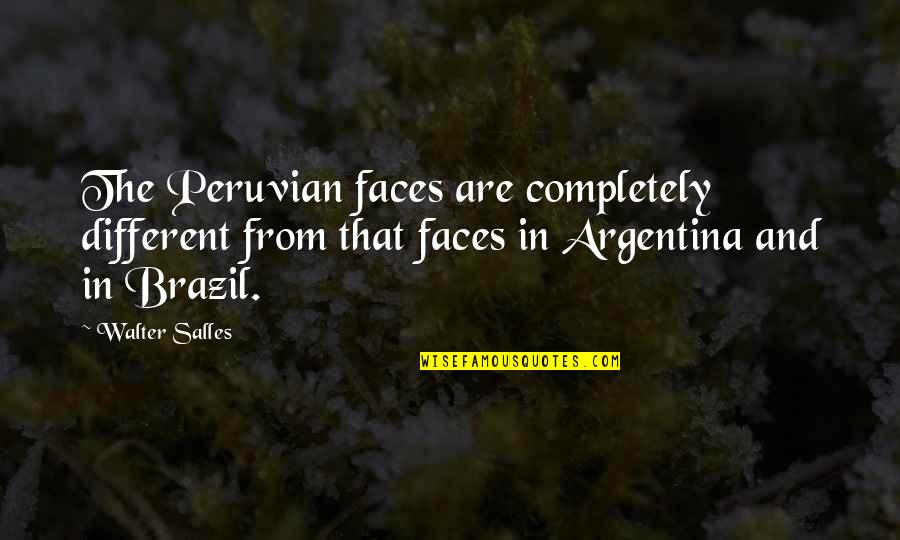 The Peruvian faces are completely different from that faces in Argentina and in Brazil. —
Walter Salles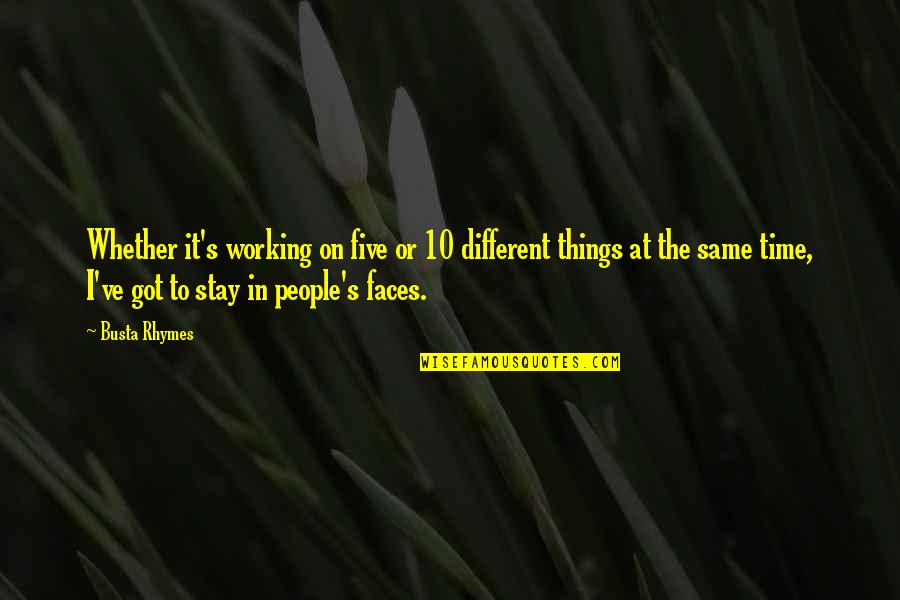 Whether it's working on five or 10 different things at the same time, I've got to stay in people's faces. —
Busta Rhymes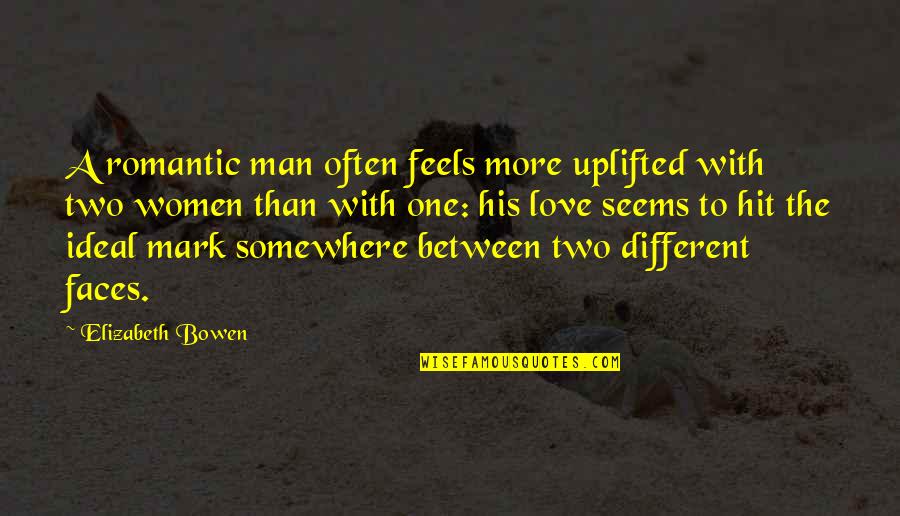 A romantic man often feels more uplifted with two women than with one: his love seems to hit the ideal mark somewhere between two
different faces
. —
Elizabeth Bowen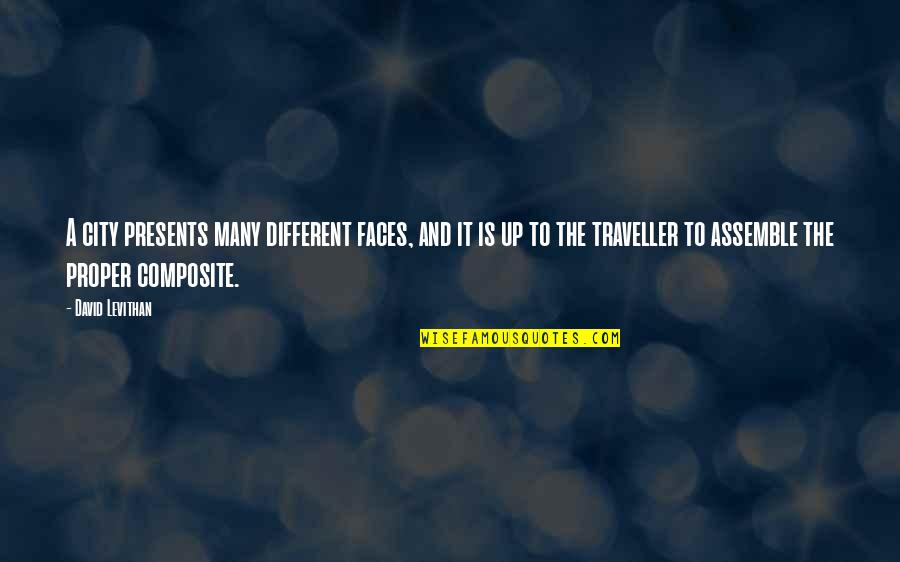 A city presents many
different faces
, and it is up to the traveller to assemble the proper composite. —
David Levithan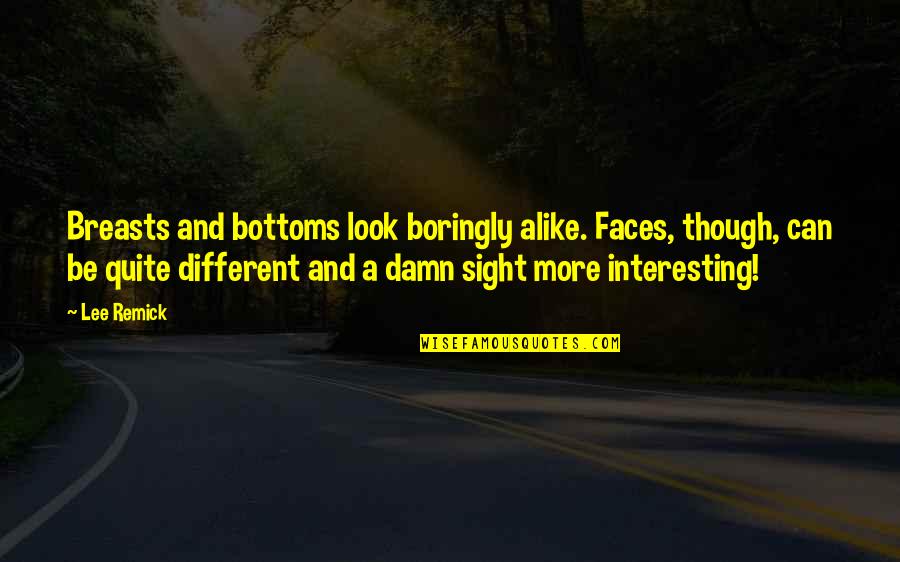 Breasts and bottoms look boringly alike. Faces, though, can be quite different and a damn sight more interesting! —
Lee Remick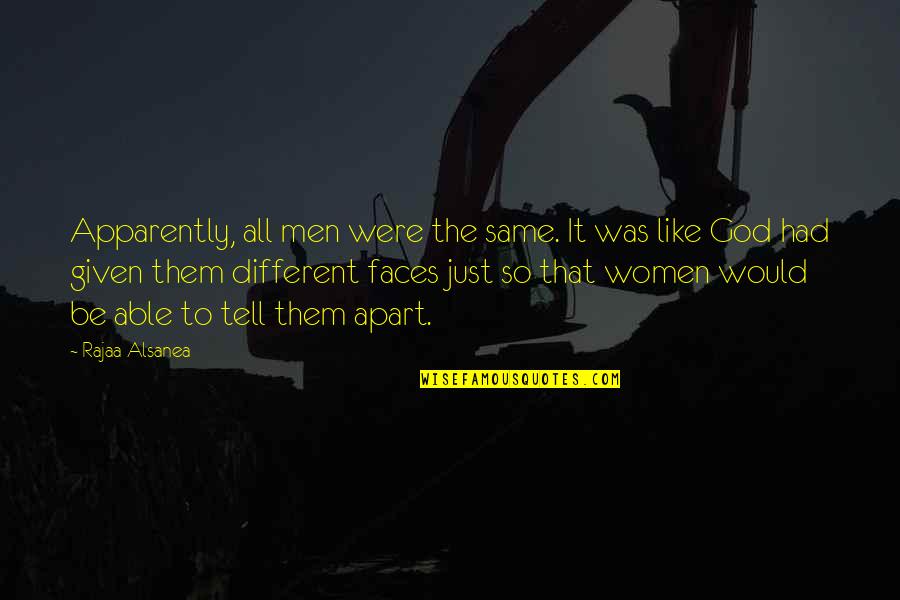 Apparently, all men were the same. It was like God had given them
different faces
just so that women would be able to tell them apart. —
Rajaa Alsanea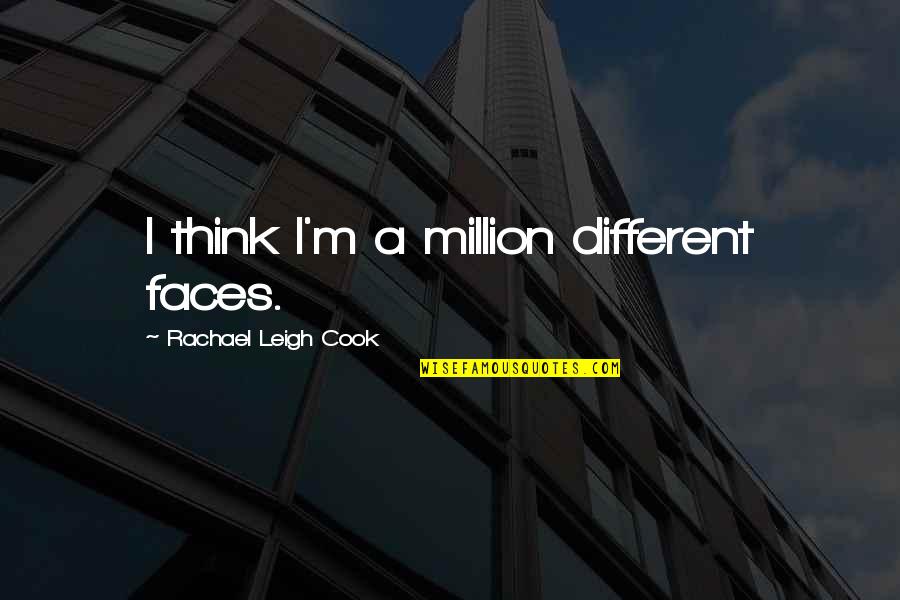 I think I'm a million
different faces
. —
Rachael Leigh Cook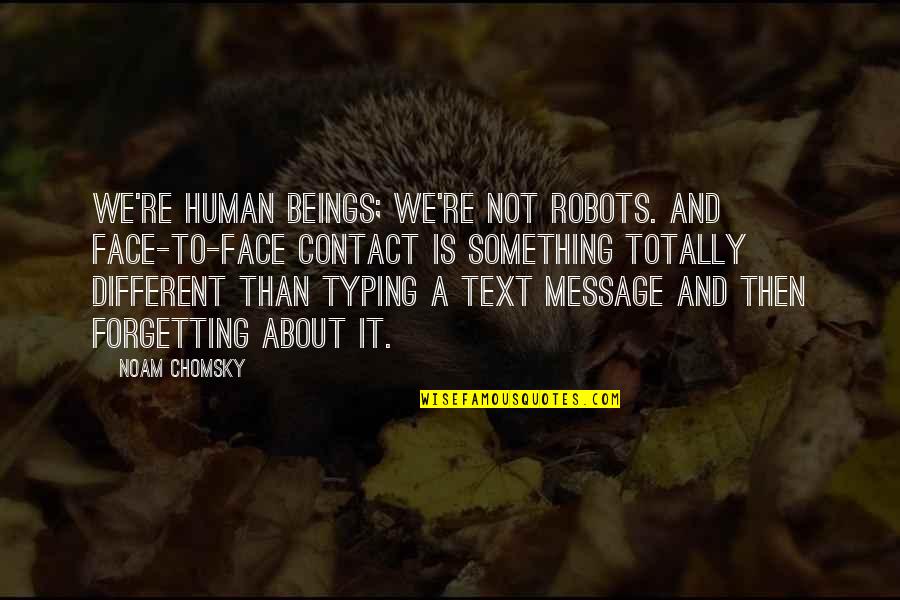 We're human beings; we're not robots. And face-to-face contact is something totally different than typing a text message and then forgetting about it. —
Noam Chomsky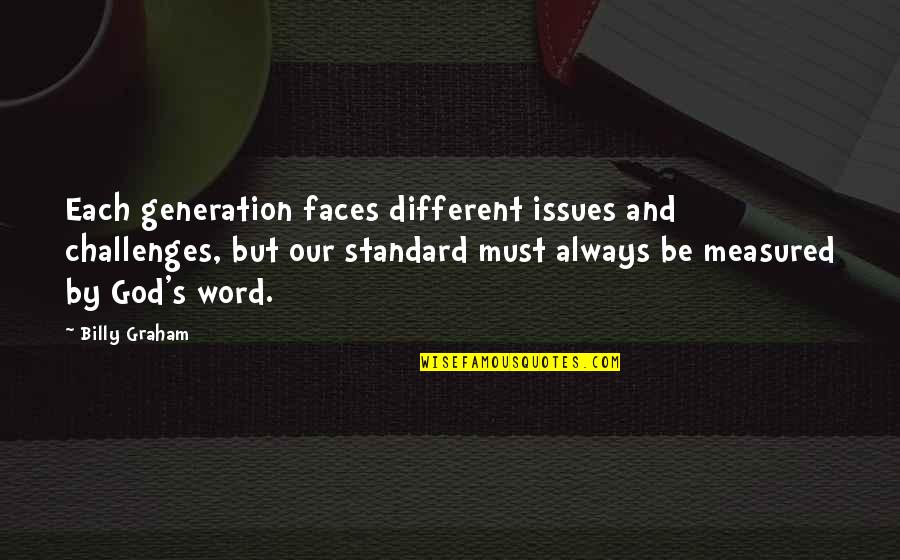 Each generation faces different issues and challenges, but our standard must always be measured by God's word. —
Billy Graham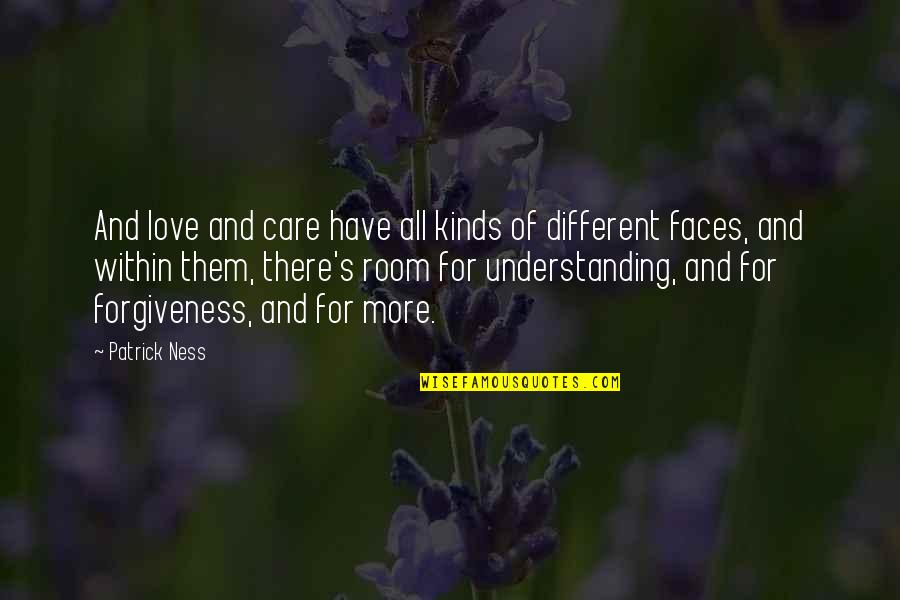 And love and care have all kinds of
different faces
, and within them, there's room for understanding, and for forgiveness, and for more. —
Patrick Ness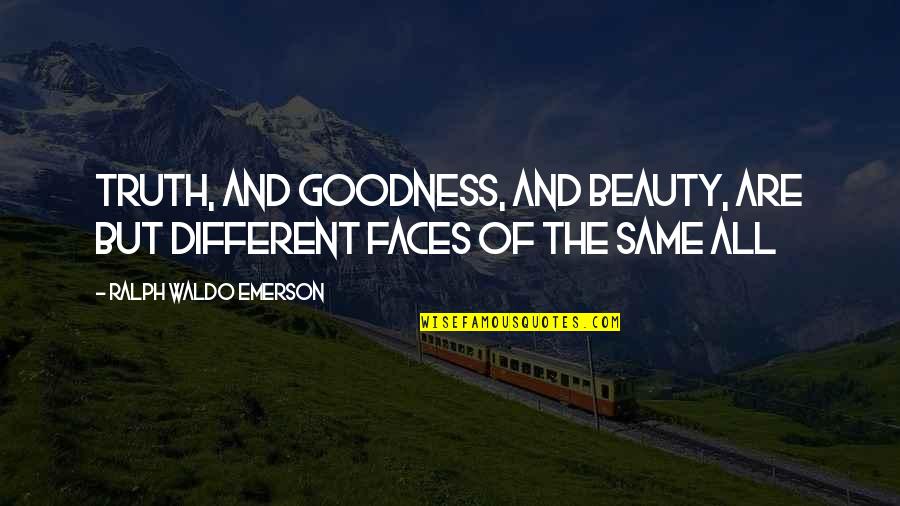 Truth, and goodness, and beauty, are but
different faces
of the same All —
Ralph Waldo Emerson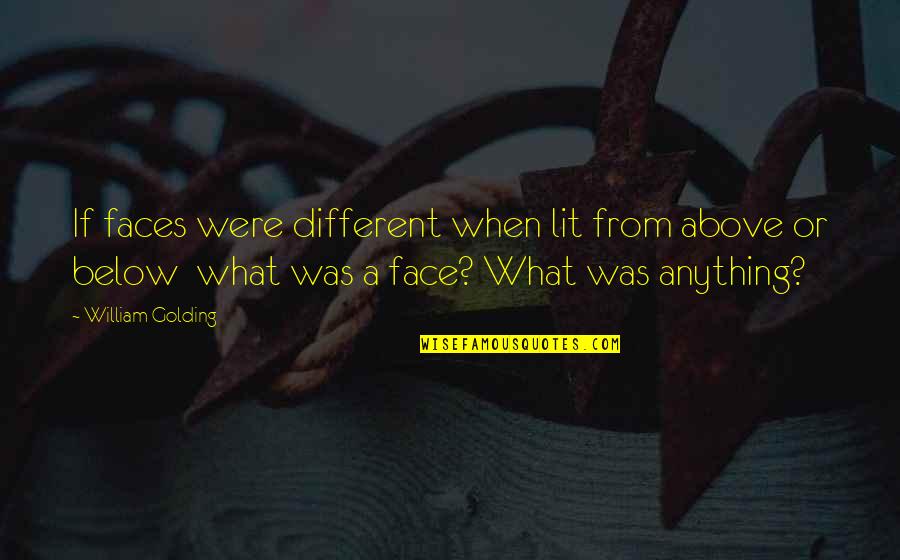 If faces were different when lit from above or below
what was a face? What was anything? —
William Golding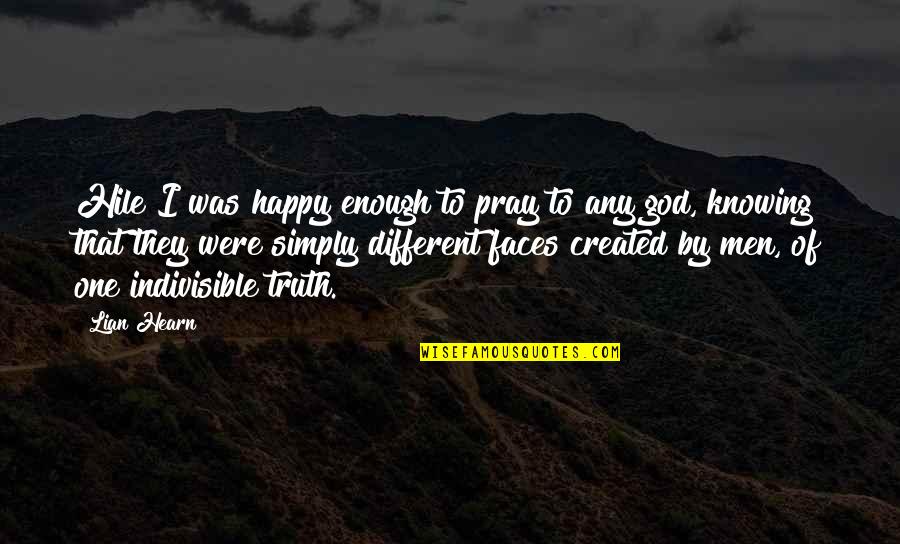 Hile I was happy enough to pray to any god, knowing that they were simply
different faces
created by men, of one indivisible truth. —
Lian Hearn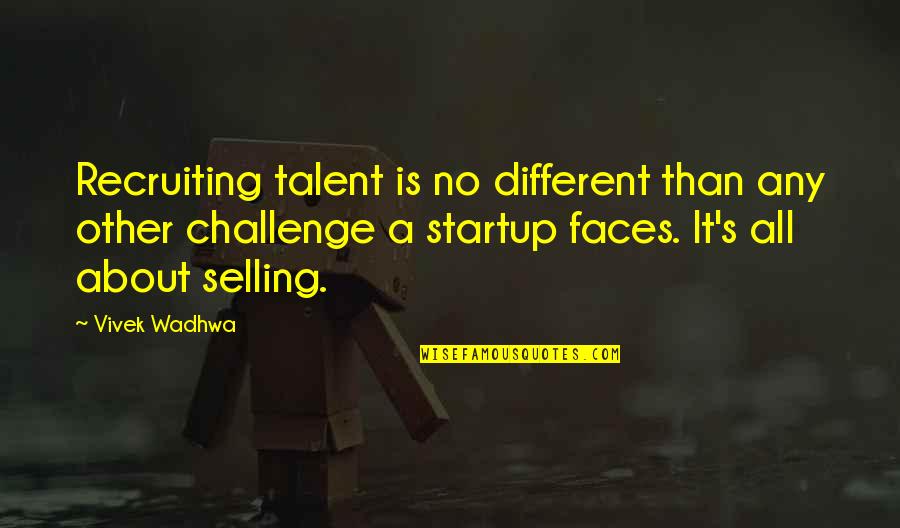 Recruiting talent is no different than any other challenge a startup faces. It's all about selling. —
Vivek Wadhwa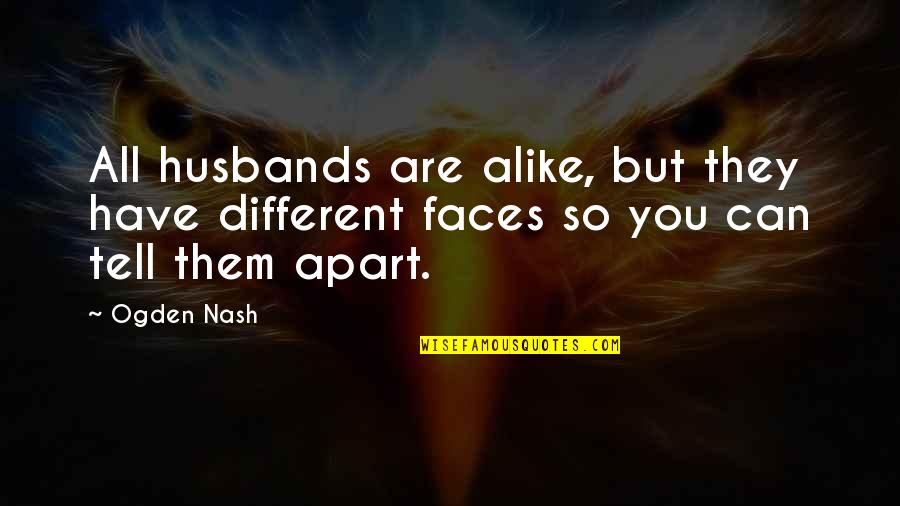 All husbands are alike, but they have
different faces
so you can tell them apart. —
Ogden Nash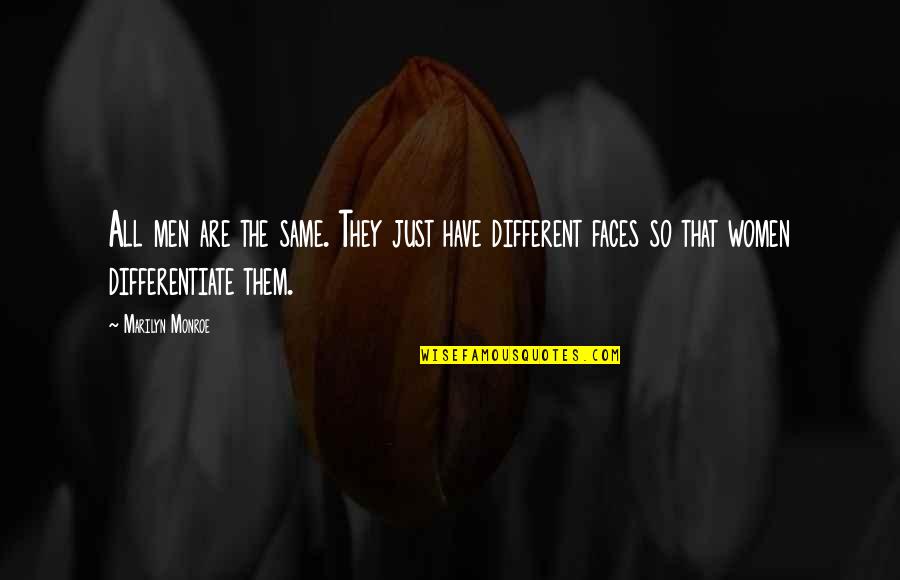 All men are the same. They just have
different faces
so that women differentiate them. —
Marilyn Monroe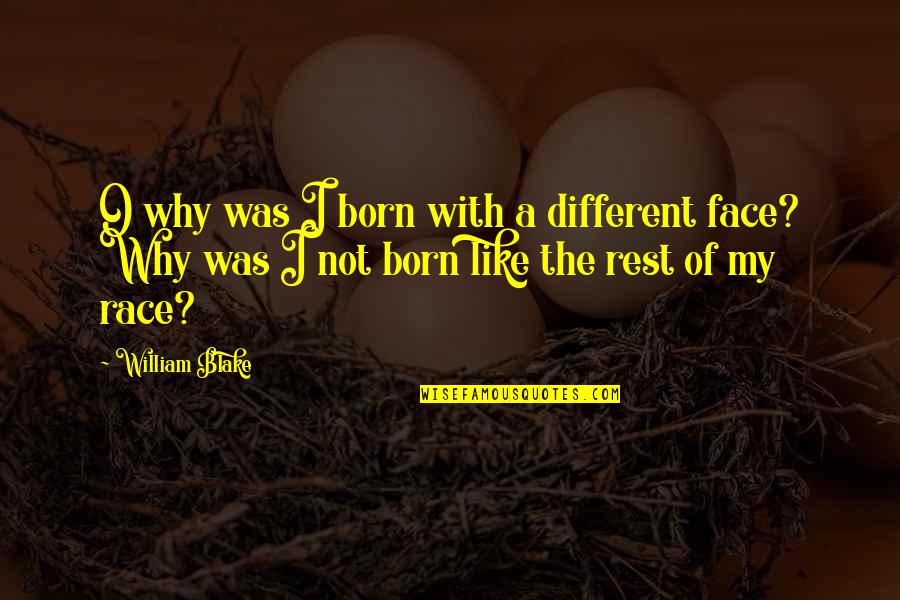 O why was I born with a different face? Why was I not born like the rest of my race? —
William Blake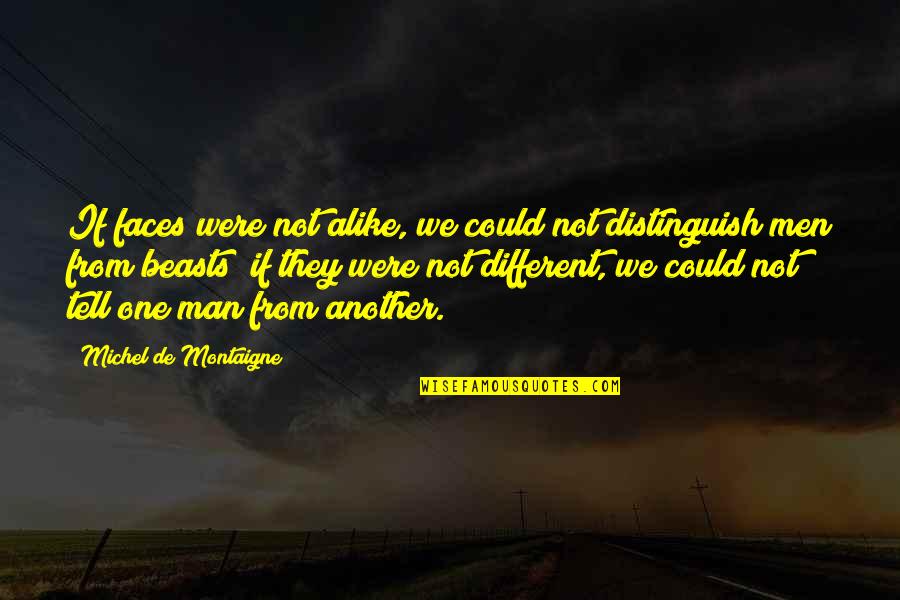 If faces were not alike, we could not distinguish men from beasts; if they were not different, we could not tell one man from another. —
Michel De Montaigne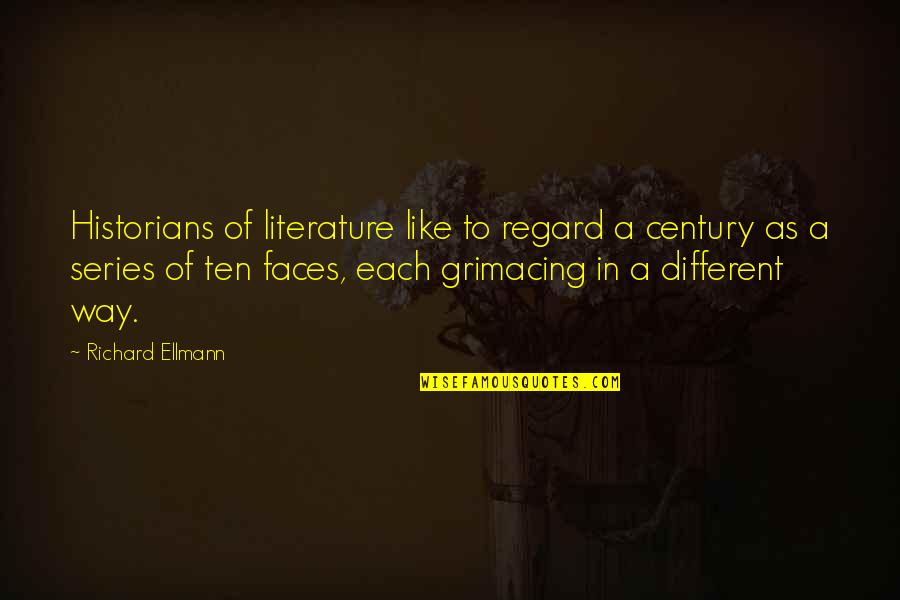 Historians of literature like to regard a century as a series of ten faces, each grimacing in a different way. —
Richard Ellmann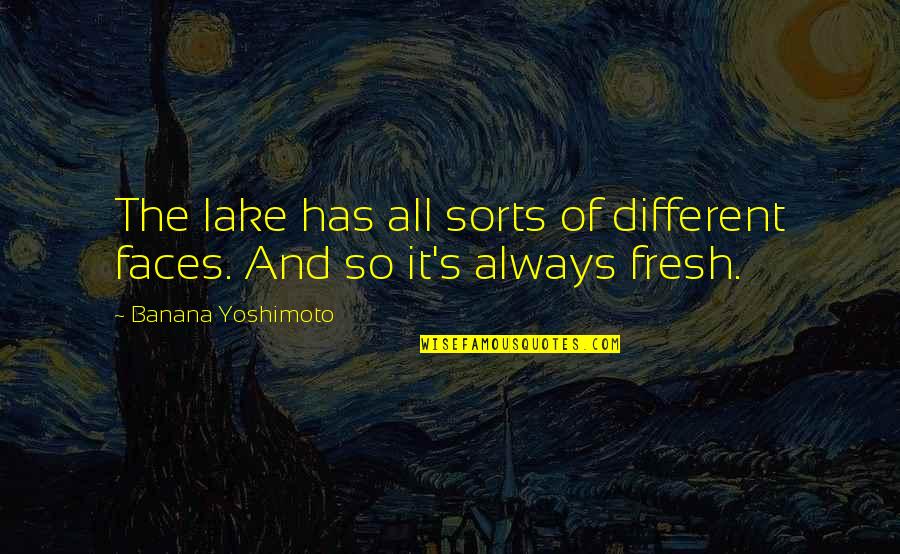 The lake has all sorts of
different faces
. And so it's always fresh. —
Banana Yoshimoto