Falling Down In Life Quotes
Collection of top 9 famous quotes about Falling Down In Life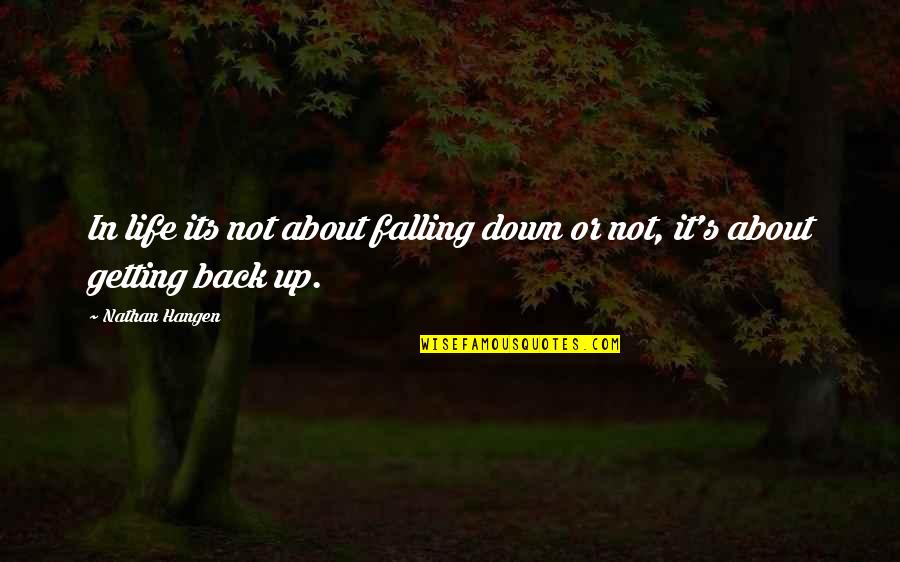 In life its not about falling down or not, it's about getting back up.
—
Nathan Hangen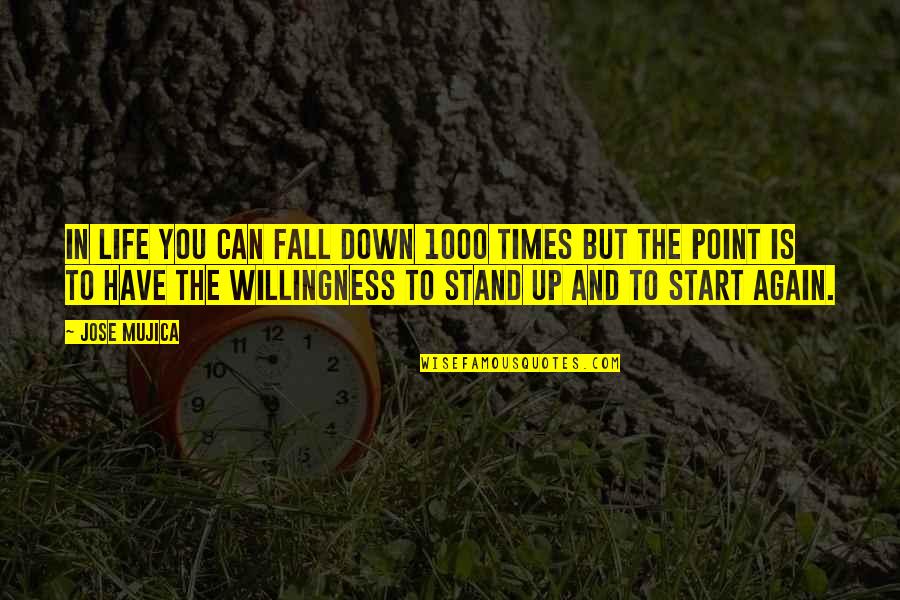 In life you can fall down 1000 times but the point is to have the willingness to stand up and to start again.
—
Jose Mujica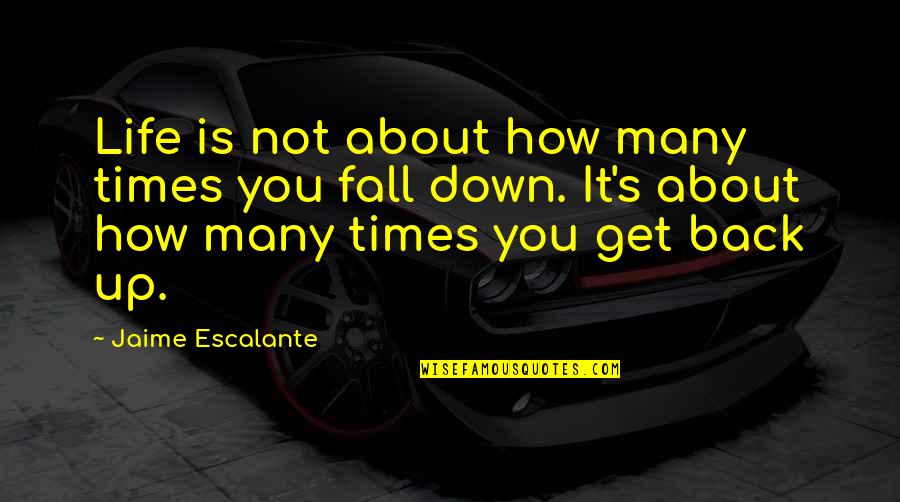 Life is not about how many times you fall down. It's about how many times you get back up.
—
Jaime Escalante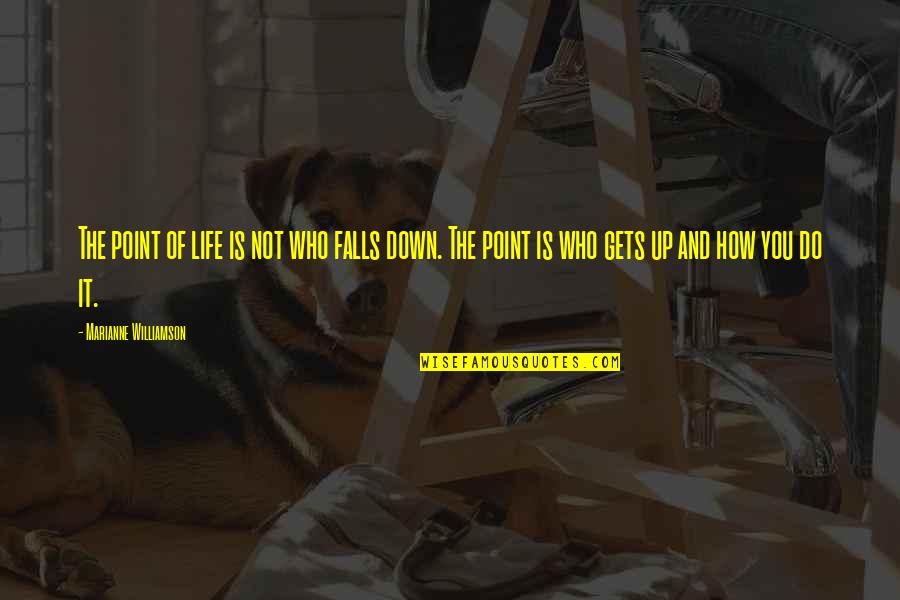 The point of life is not who falls down. The point is who gets up and how you do it.
—
Marianne Williamson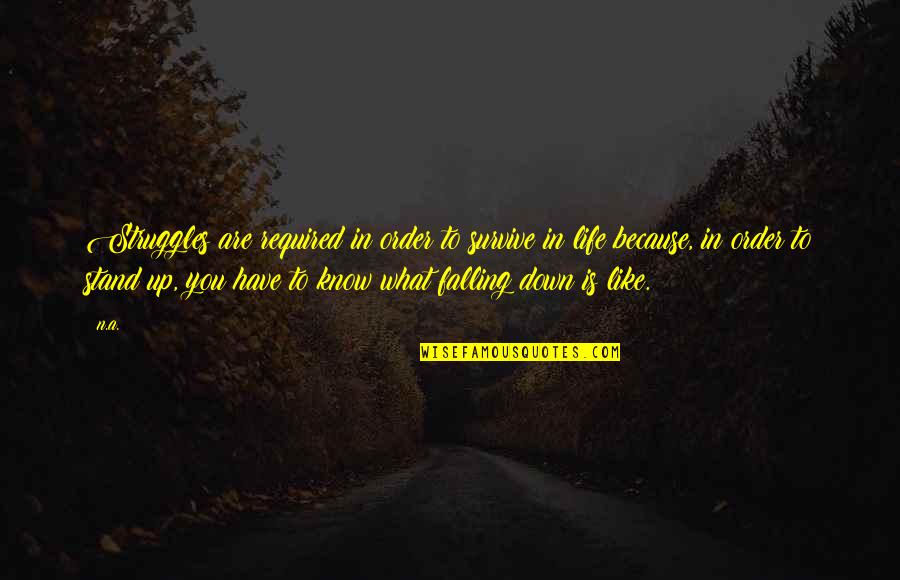 Struggles are required in order to survive in life because, in order to stand up, you have to know what falling down is like. —
N.a.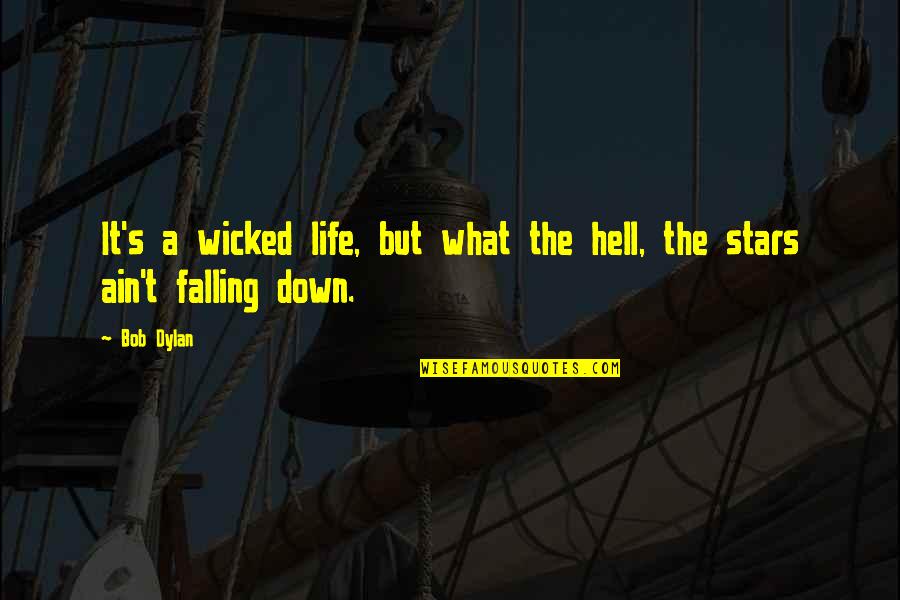 It's a wicked life, but what the hell, the stars ain't falling down. —
Bob Dylan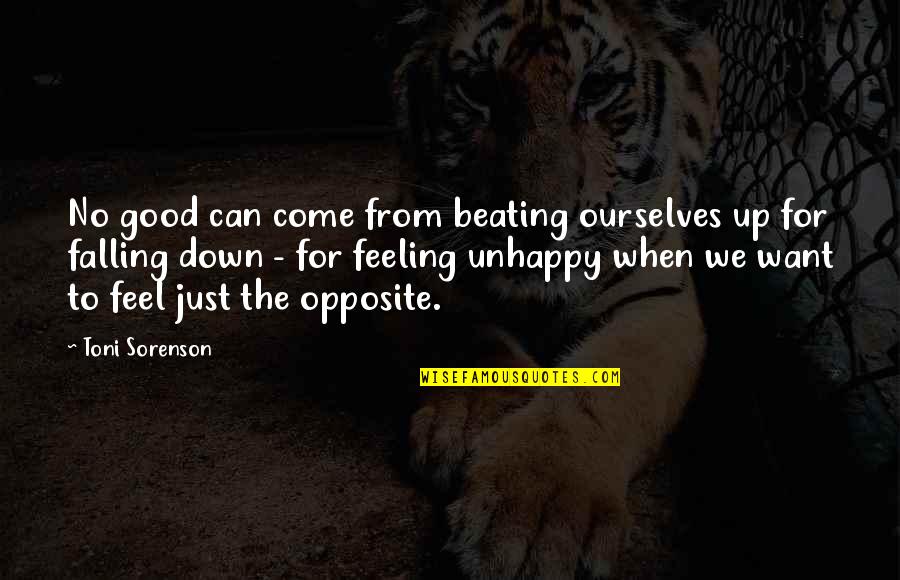 No good can come from beating ourselves up for falling down - for feeling unhappy when we want to feel just the opposite. —
Toni Sorenson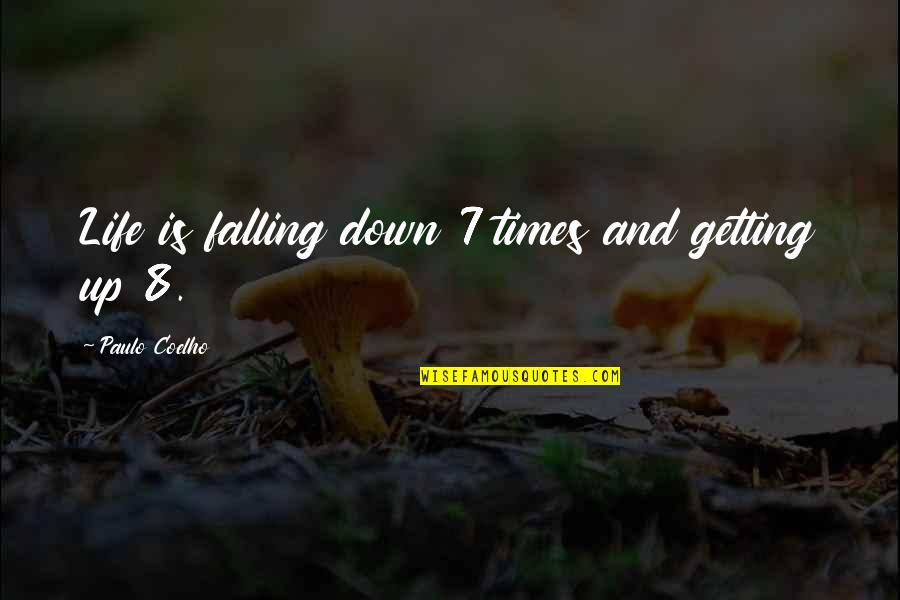 Life is falling down 7 times and getting up 8. —
Paulo Coelho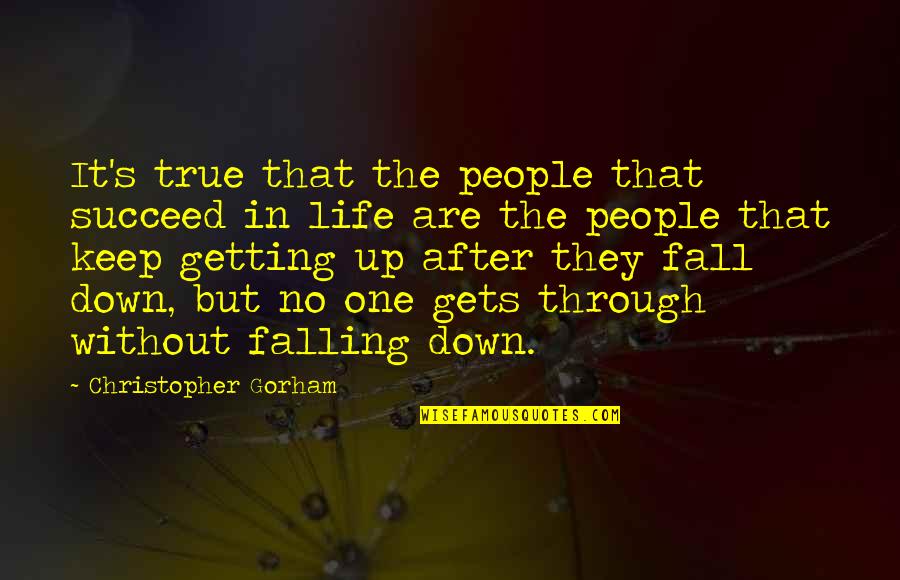 It's true that the people that succeed in life are the people that keep getting up after they fall down, but no one gets through without falling down. —
Christopher Gorham