Faint Not Quotes
Collection of top 68 famous quotes about Faint Not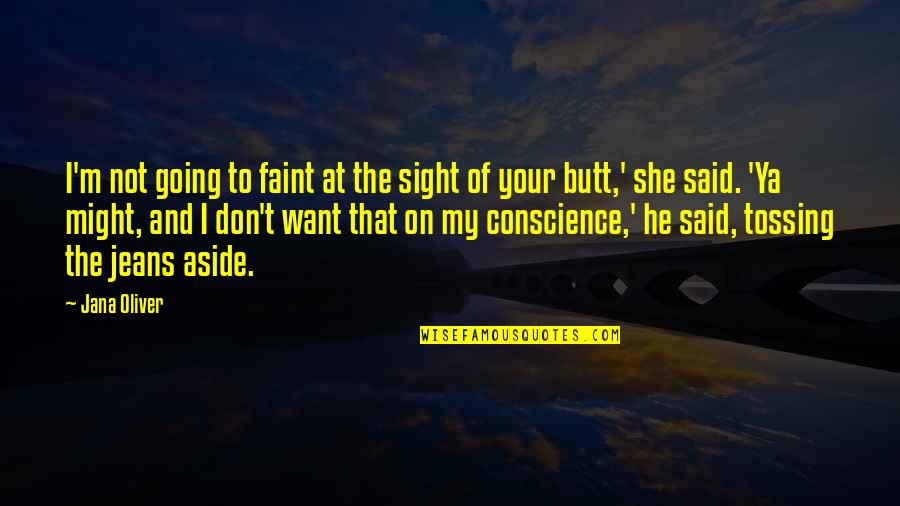 I'm not going to faint at the sight of your butt,' she said. 'Ya might, and I don't want that on my conscience,' he said, tossing the jeans aside.
—
Jana Oliver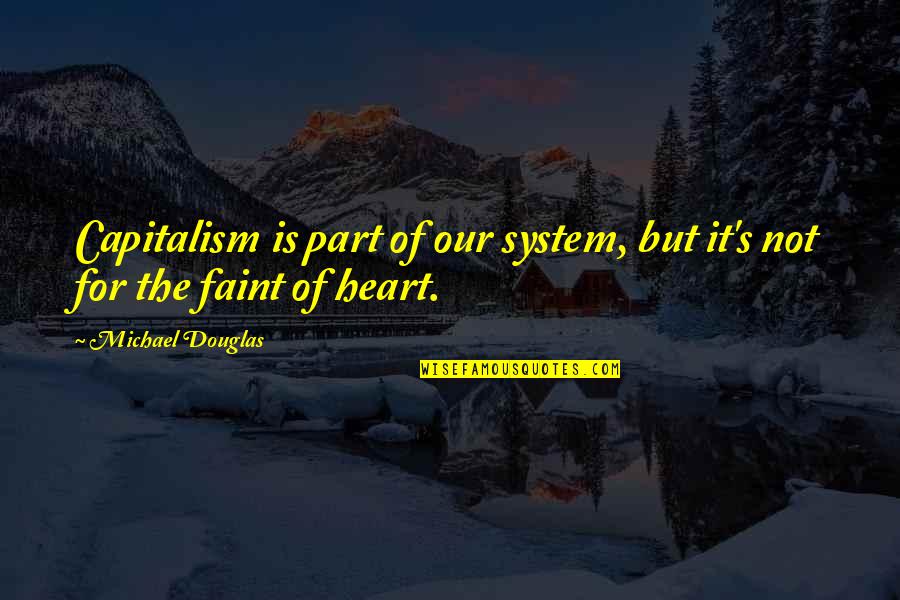 Capitalism is part of our system, but it's not for the faint of heart.
—
Michael Douglas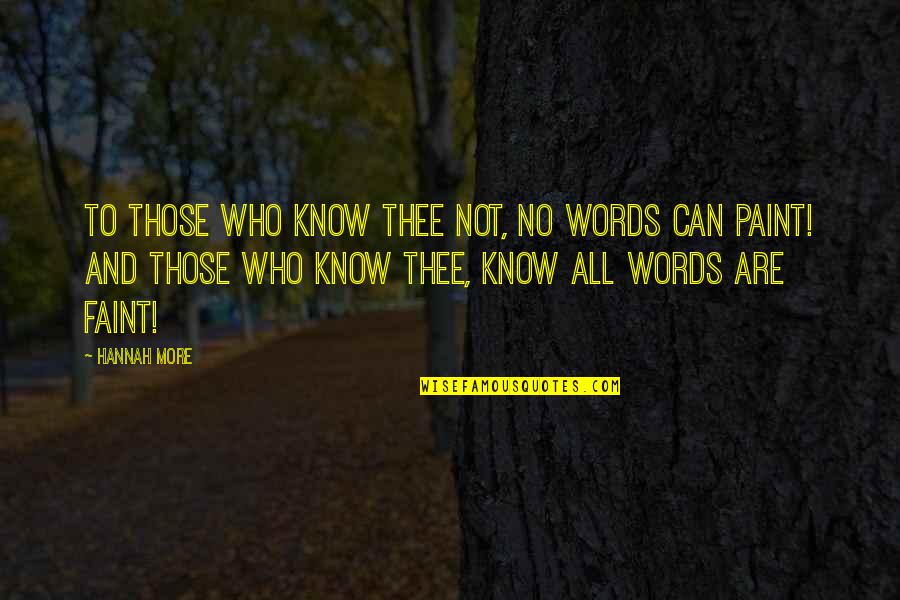 To those who know thee not, no words can paint! And those who know thee, know all words are faint!
—
Hannah More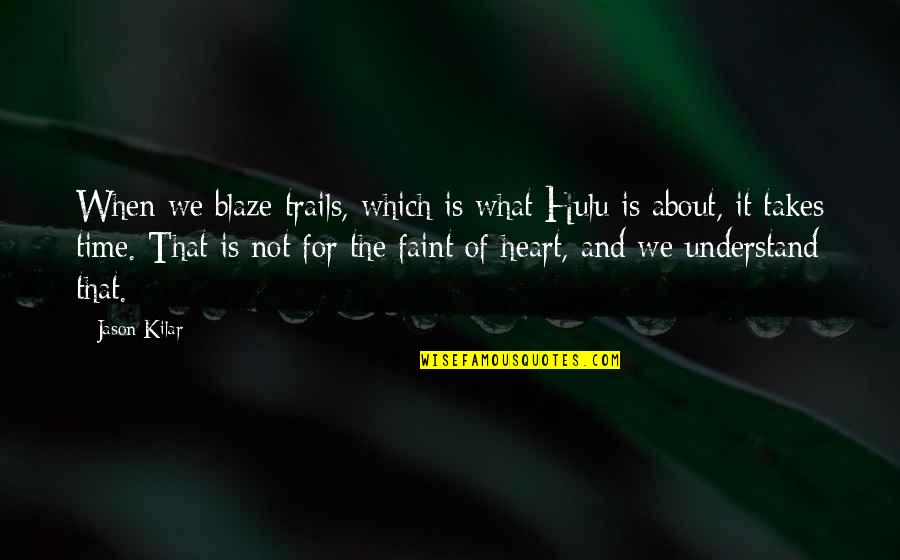 When we blaze trails, which is what Hulu is about, it takes time. That is not for the faint of heart, and we understand that.
—
Jason Kilar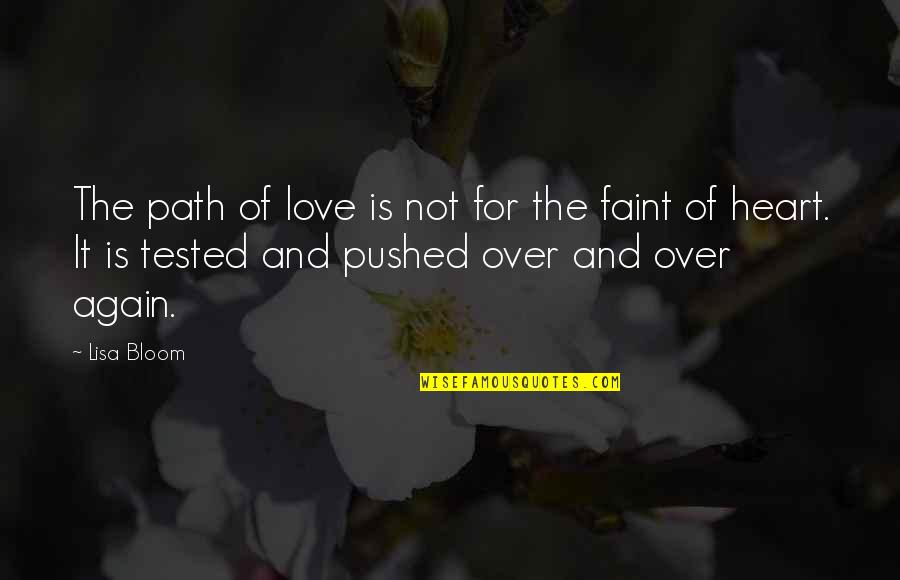 The path of love is not for the faint of heart. It is tested and pushed over and over again.
—
Lisa Bloom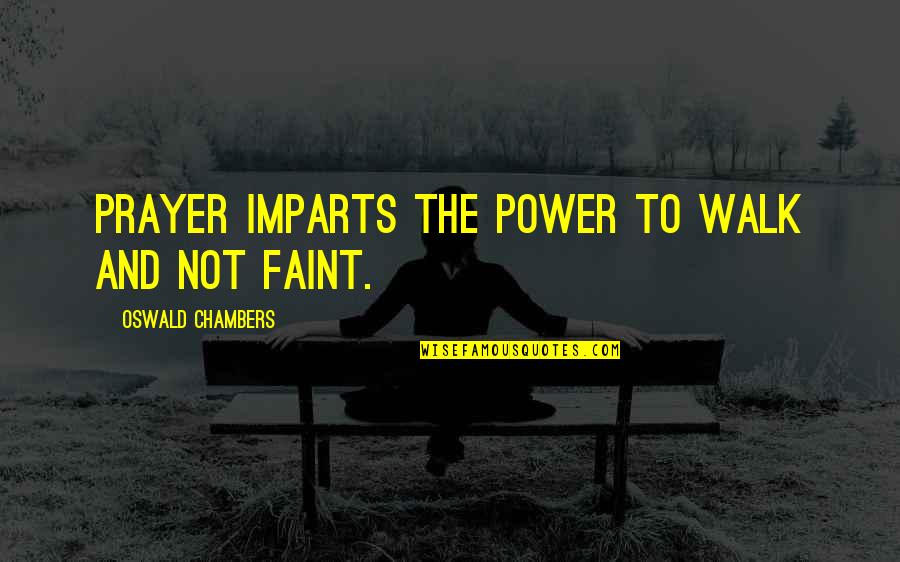 Prayer imparts the power to walk and not faint.
—
Oswald Chambers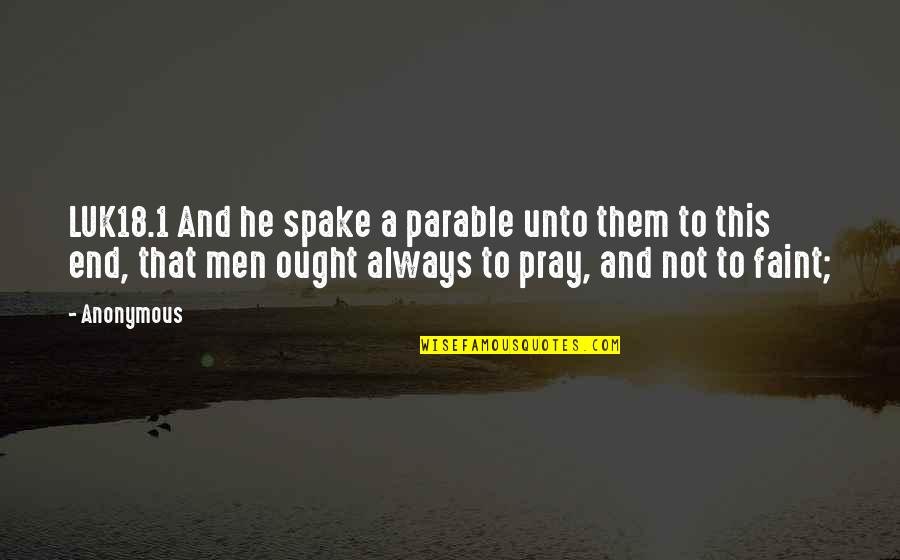 LUK18.1 And he spake a parable unto them to this end, that men ought always to pray, and not to faint;
—
Anonymous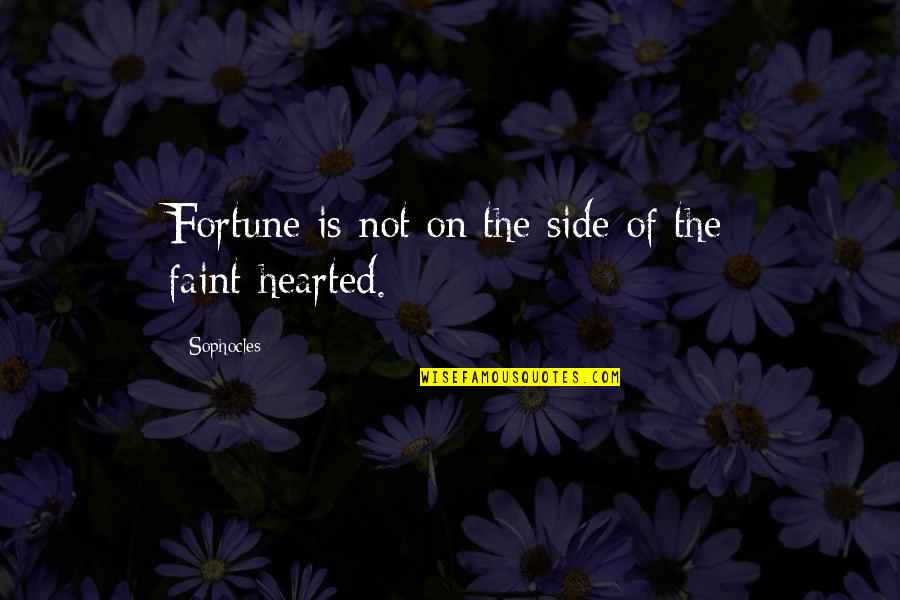 Fortune is not on the side of the faint-hearted.
—
Sophocles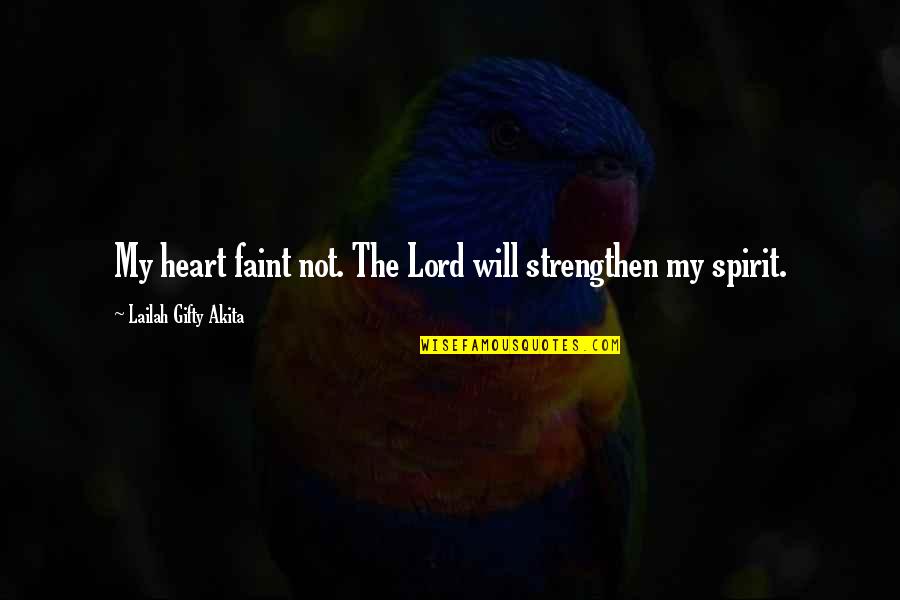 My heart faint not. The Lord will strengthen my spirit.
—
Lailah Gifty Akita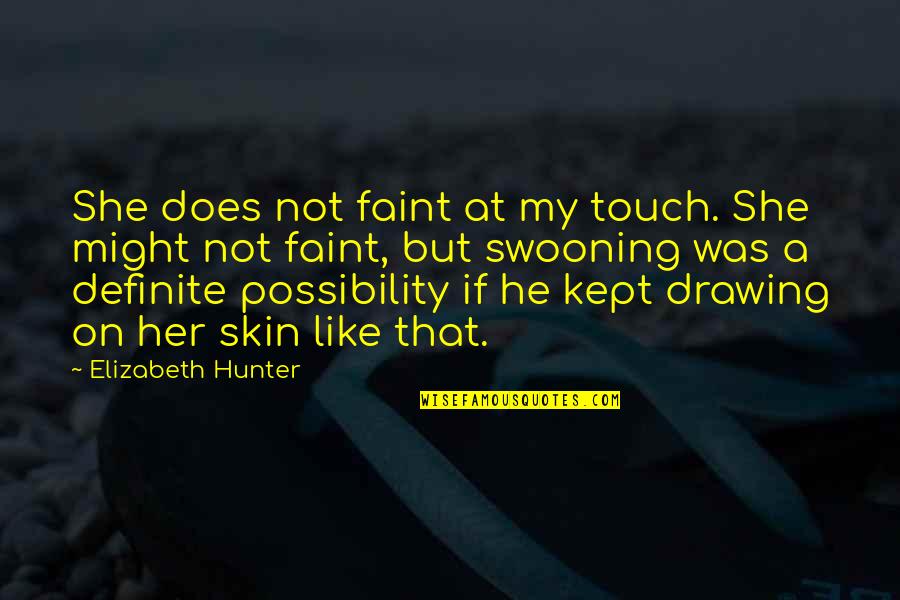 She does not faint at my touch. She might not faint, but swooning was a definite possibility if he kept drawing on her skin like that.
—
Elizabeth Hunter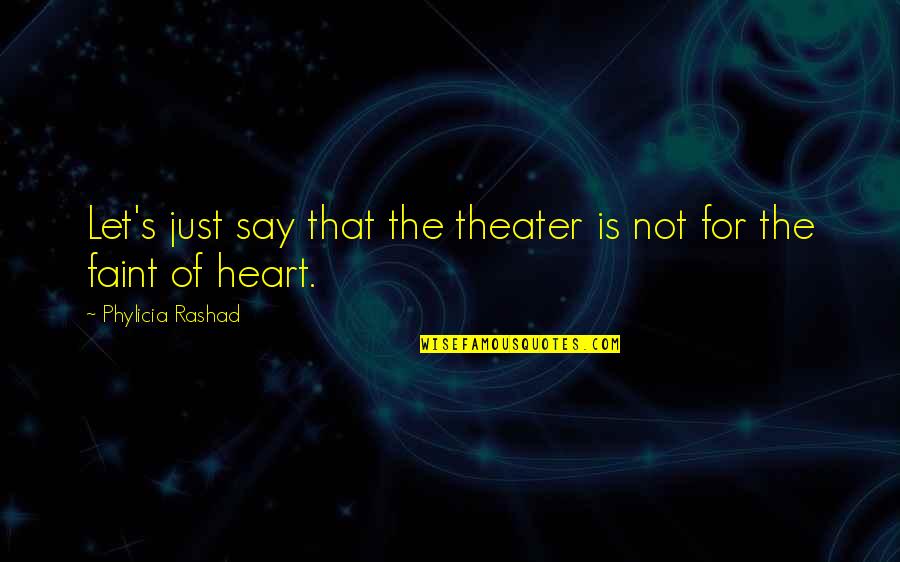 Let's just say that the theater is not for the faint of heart.
—
Phylicia Rashad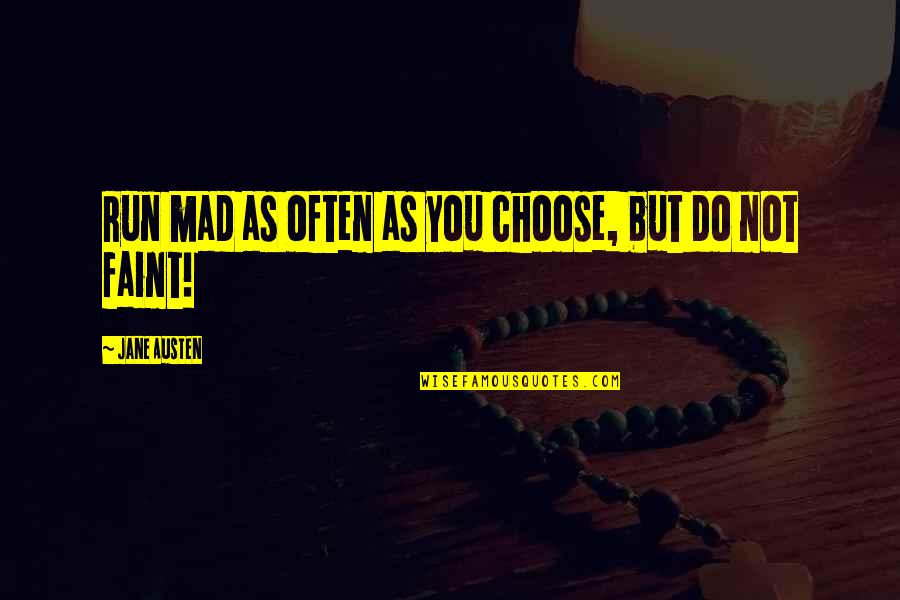 Run mad as often as you choose, but do not faint!
—
Jane Austen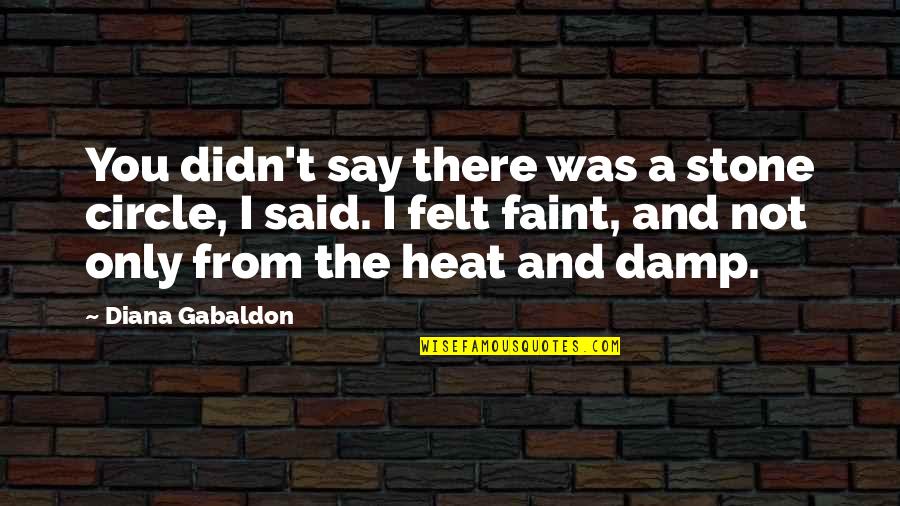 You didn't say there was a stone circle, I said. I felt faint, and not only from the heat and damp. —
Diana Gabaldon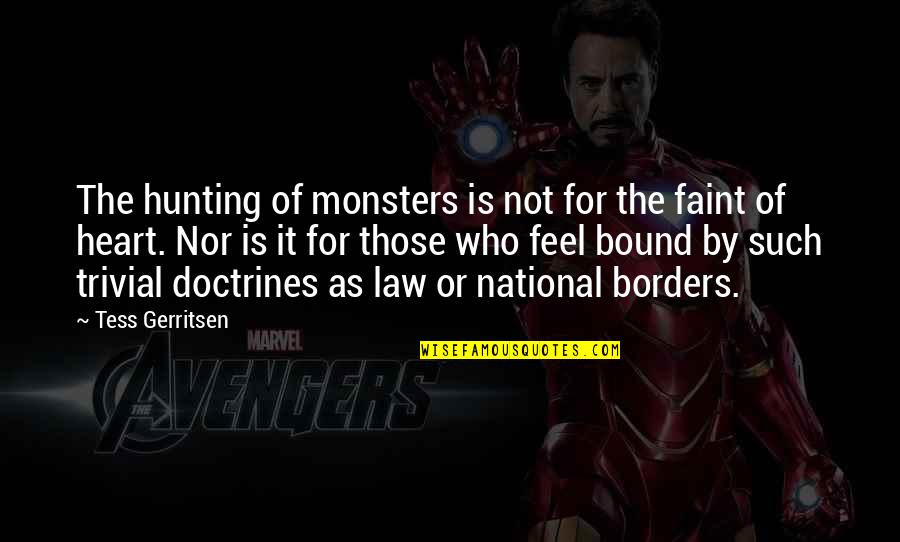 The hunting of monsters is not for the faint of heart. Nor is it for those who feel bound by such trivial doctrines as law or national borders. —
Tess Gerritsen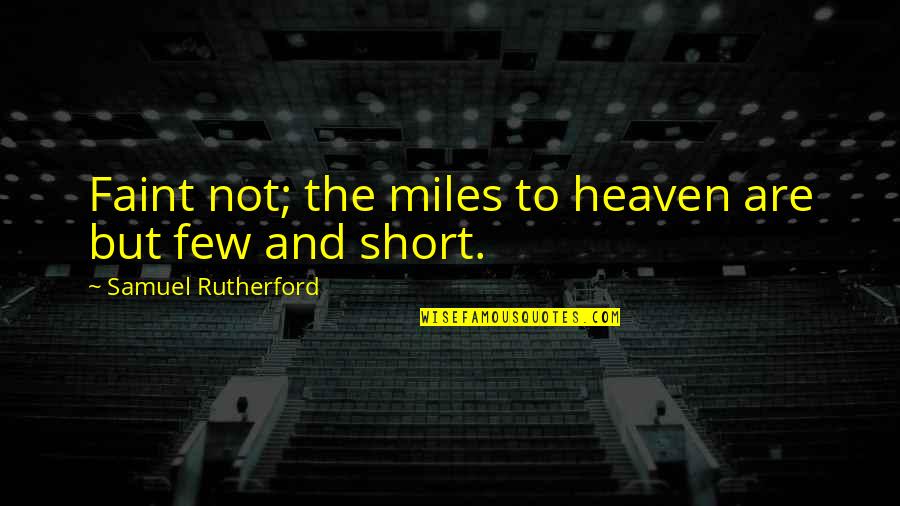 Faint not
; the miles to heaven are but few and short. —
Samuel Rutherford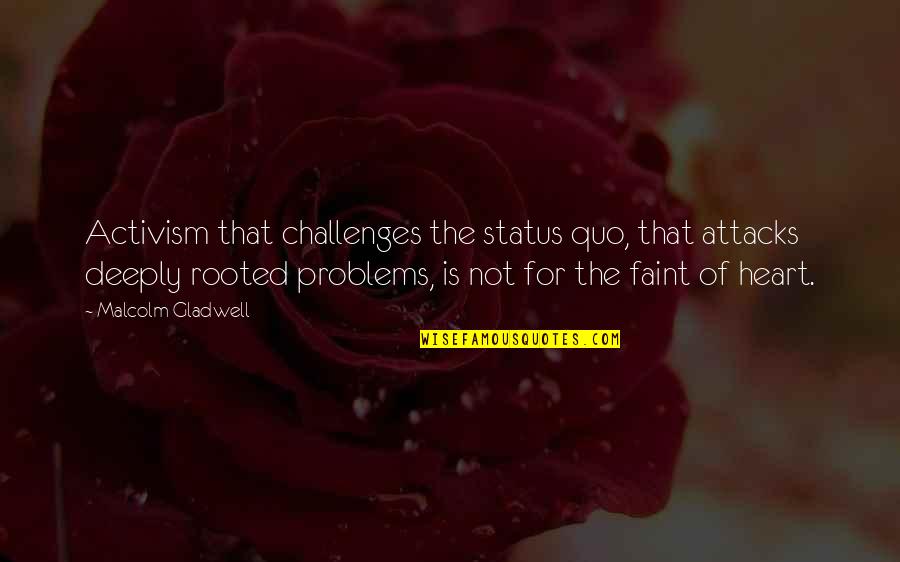 Activism that challenges the status quo, that attacks deeply rooted problems, is not for the faint of heart. —
Malcolm Gladwell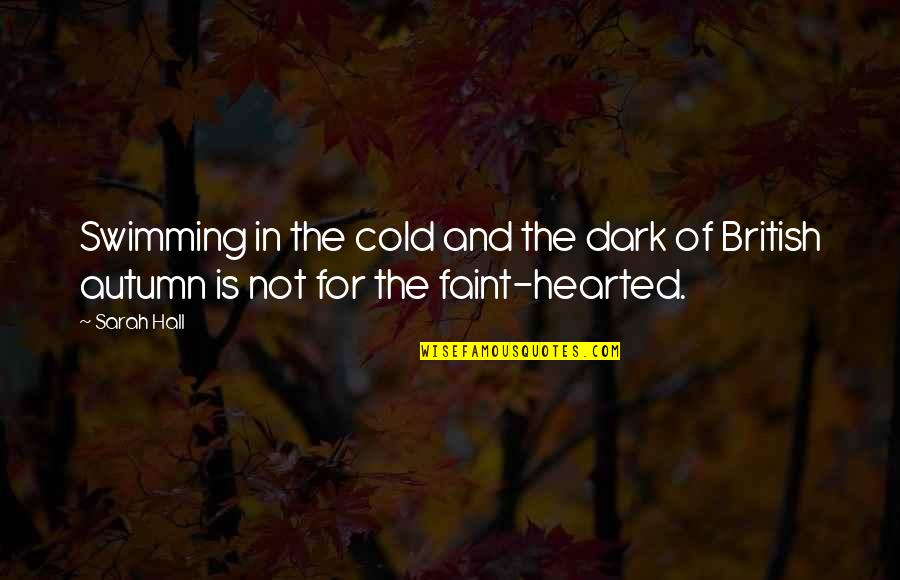 Swimming in the cold and the dark of British autumn is not for the faint-hearted. —
Sarah Hall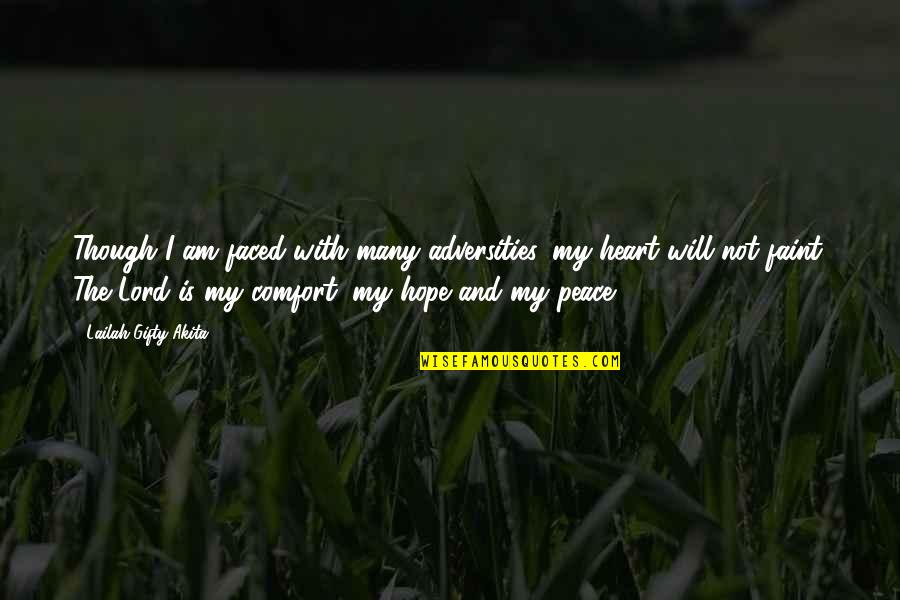 Though I am faced with many adversities, my heart will not faint. The Lord is my comfort, my hope and my peace. —
Lailah Gifty Akita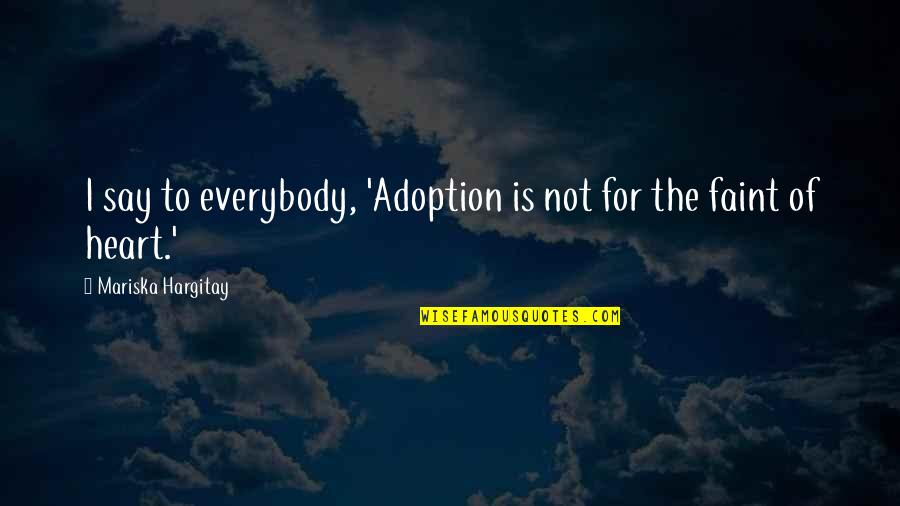 I say to everybody, 'Adoption is not for the faint of heart.' —
Mariska Hargitay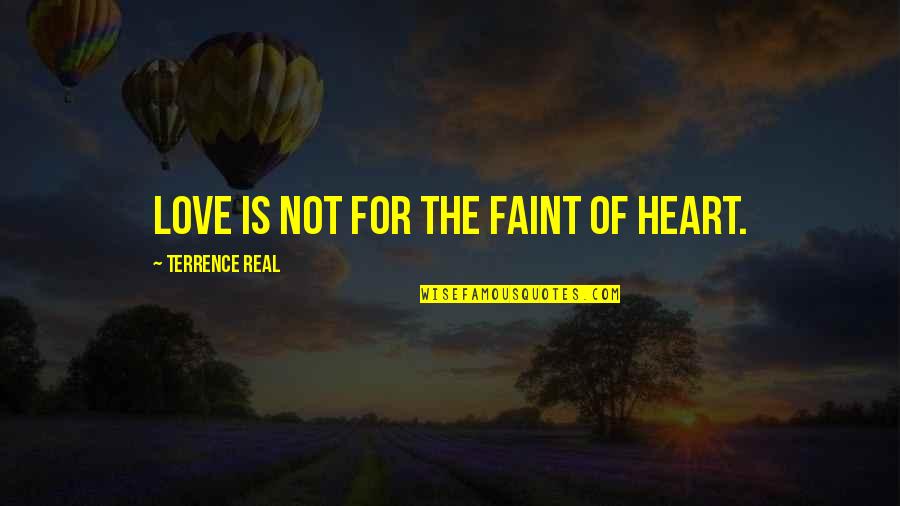 Love is not for the faint of heart. —
Terrence Real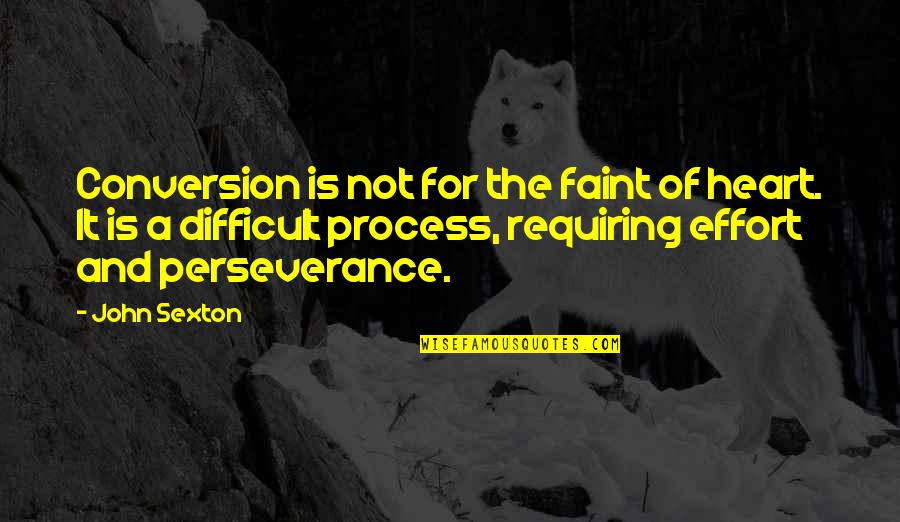 Conversion is not for the faint of heart. It is a difficult process, requiring effort and perseverance. —
John Sexton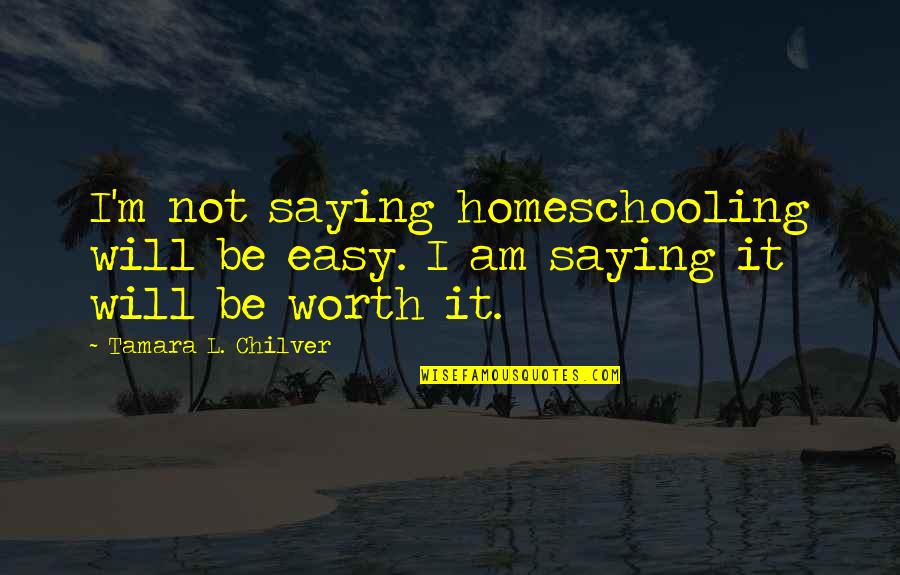 I'm not saying homeschooling will be easy. I am saying it will be worth it. —
Tamara L. Chilver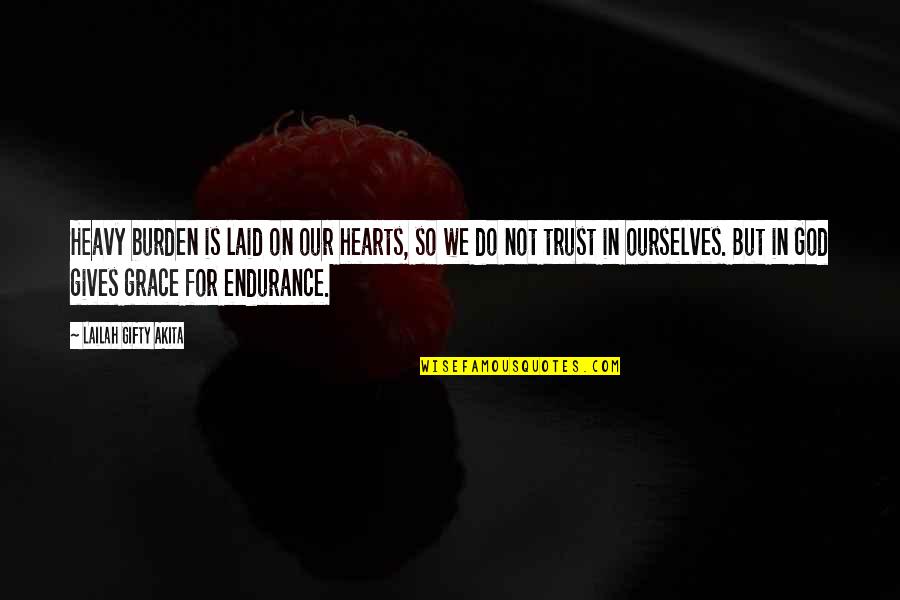 Heavy burden is laid on our hearts, so we do not trust in ourselves. But in God gives grace for endurance. —
Lailah Gifty Akita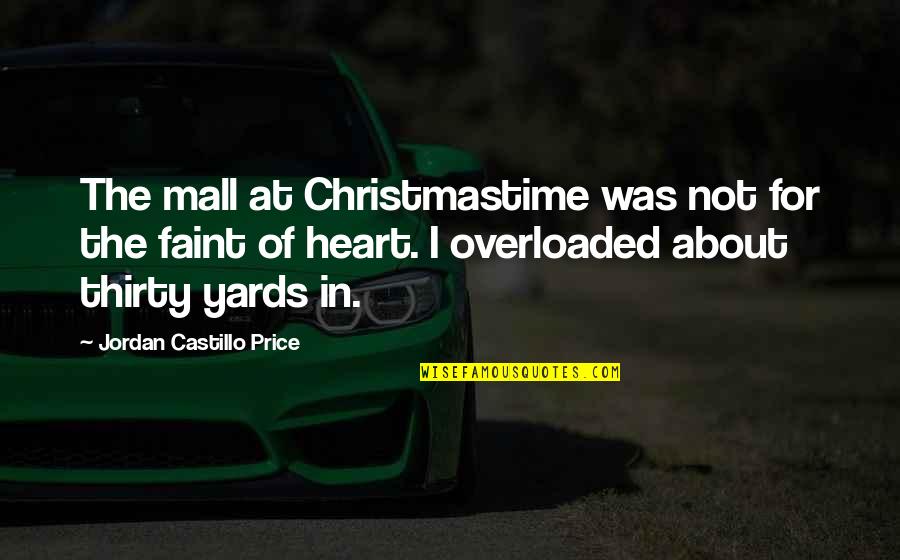 The mall at Christmastime was not for the faint of heart. I overloaded about thirty yards in. —
Jordan Castillo Price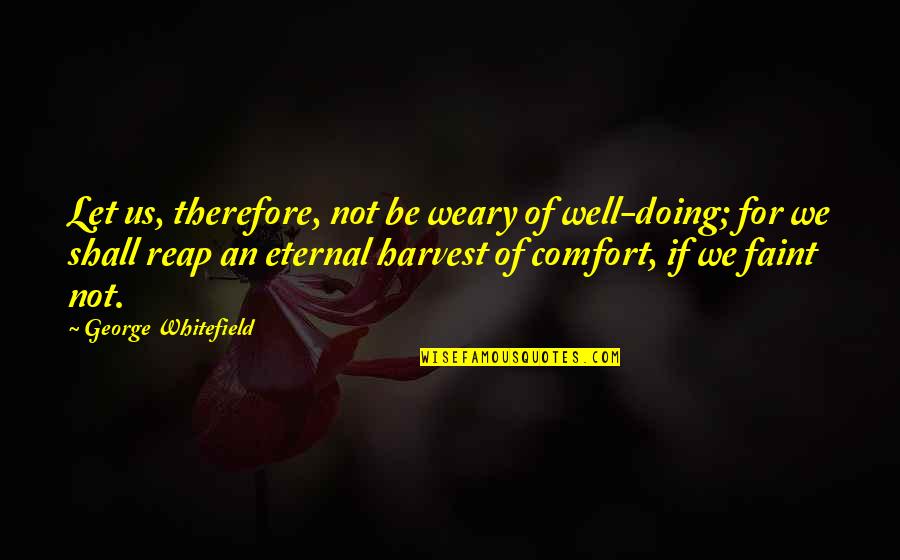 Let us, therefore, not be weary of well-doing; for we shall reap an eternal harvest of comfort, if we
faint not
. —
George Whitefield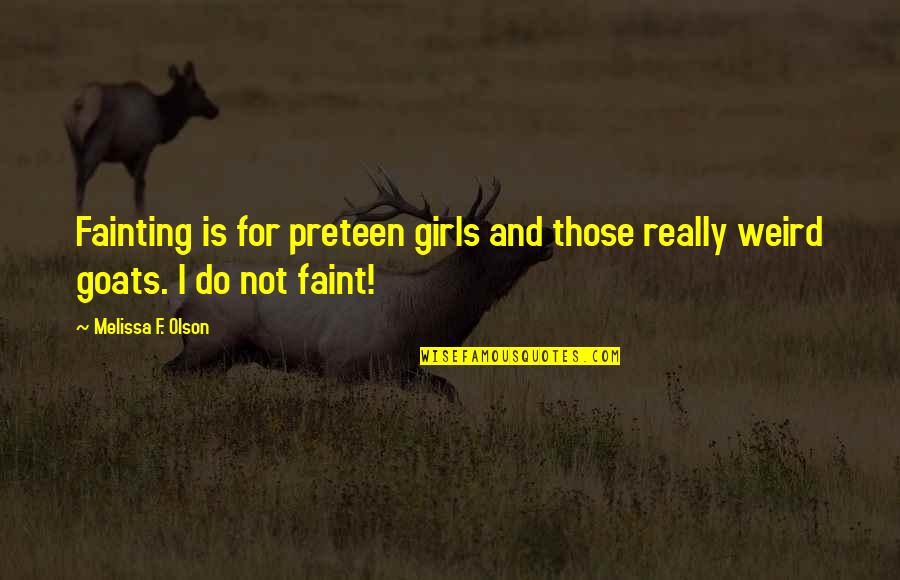 Fainting is for preteen girls and those really weird goats. I do not faint! —
Melissa F. Olson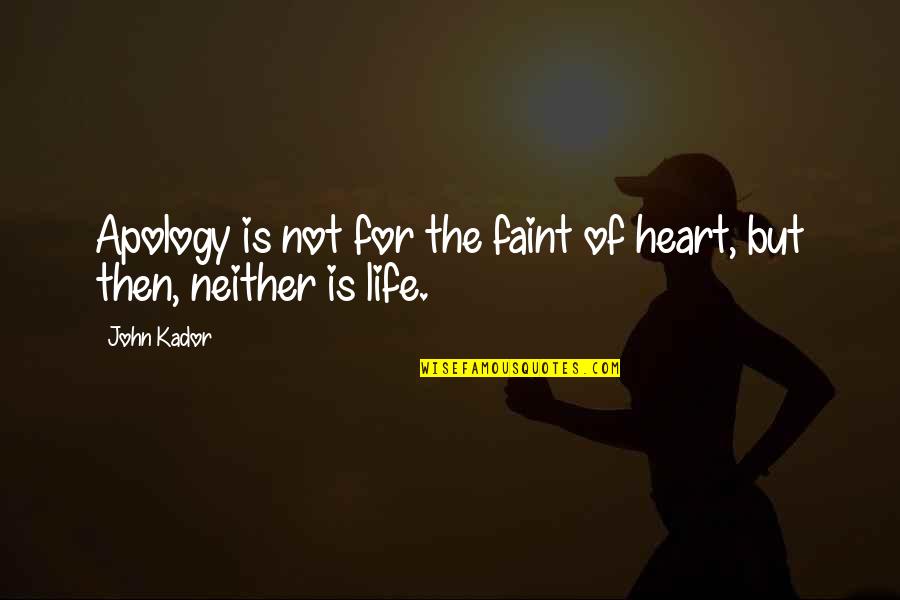 Apology is not for the faint of heart, but then, neither is life. —
John Kador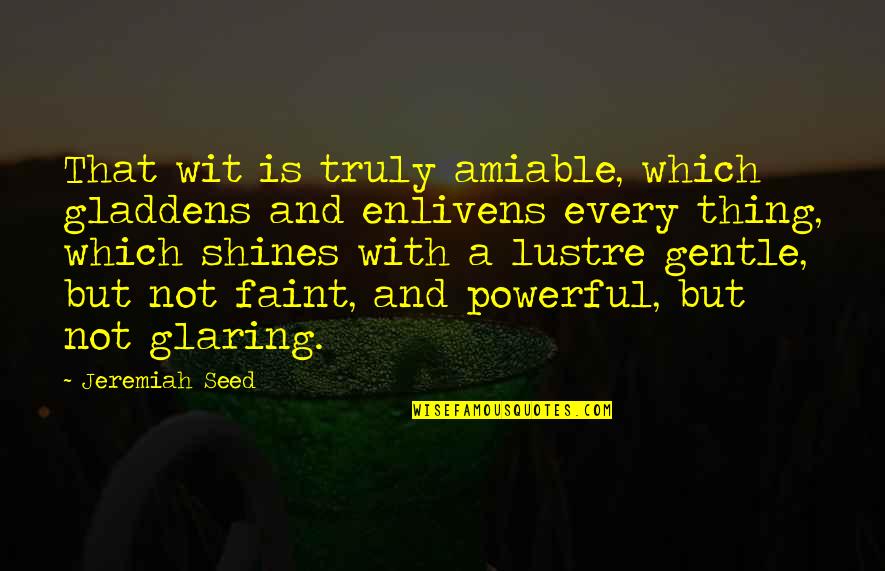 That wit is truly amiable, which gladdens and enlivens every thing, which shines with a lustre gentle, but not faint, and powerful, but not glaring. —
Jeremiah Seed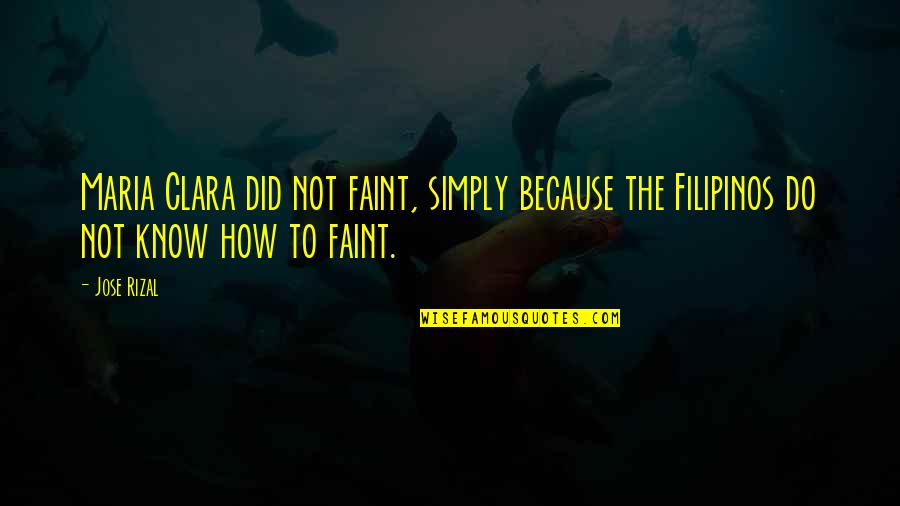 Maria Clara did not faint, simply because the Filipinos do not know how to faint. —
Jose Rizal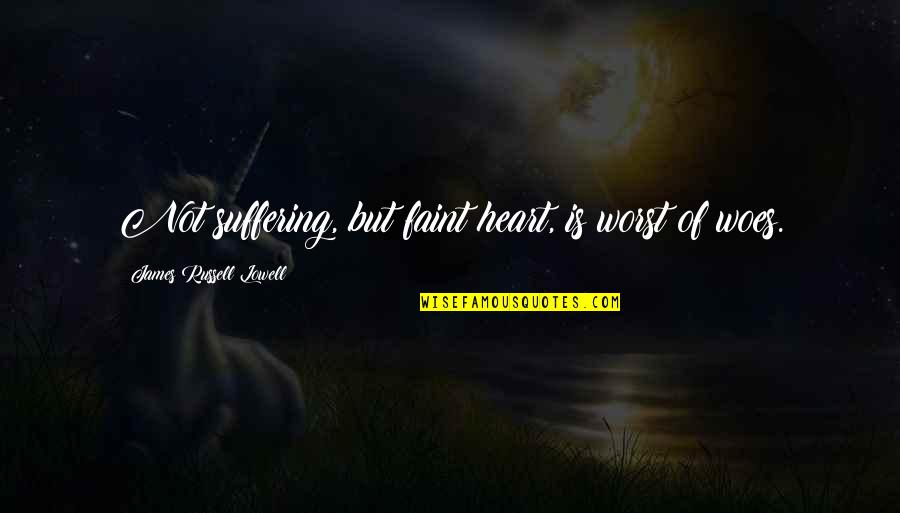 Not suffering, but faint heart, is worst of woes. —
James Russell Lowell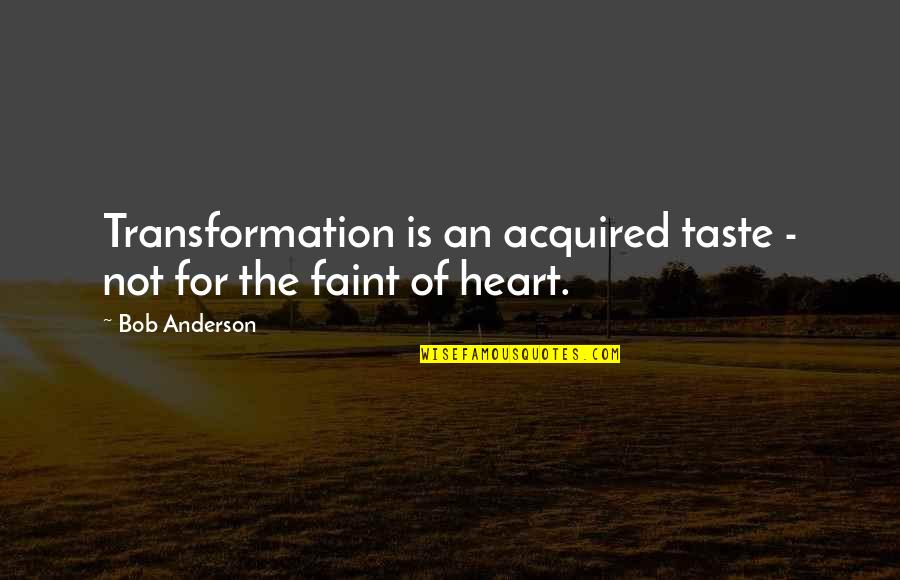 Transformation is an acquired taste - not for the faint of heart. —
Bob Anderson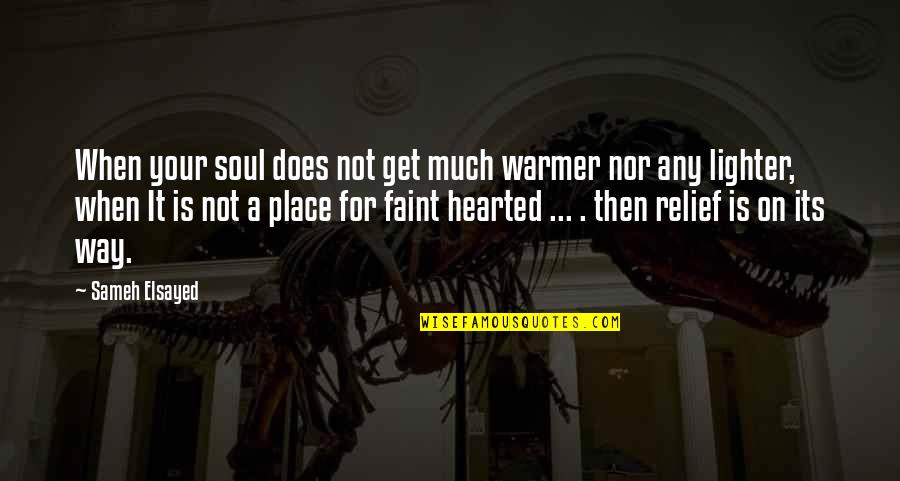 When your soul does not get much warmer nor any lighter, when It is not a place for faint hearted ... . then relief is on its way. —
Sameh Elsayed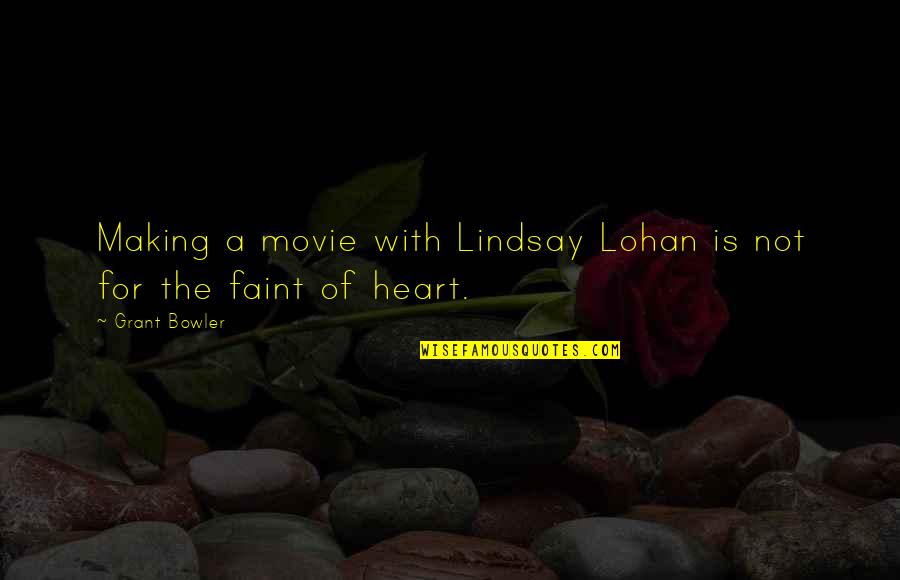 Making a movie with Lindsay Lohan is not for the faint of heart. —
Grant Bowler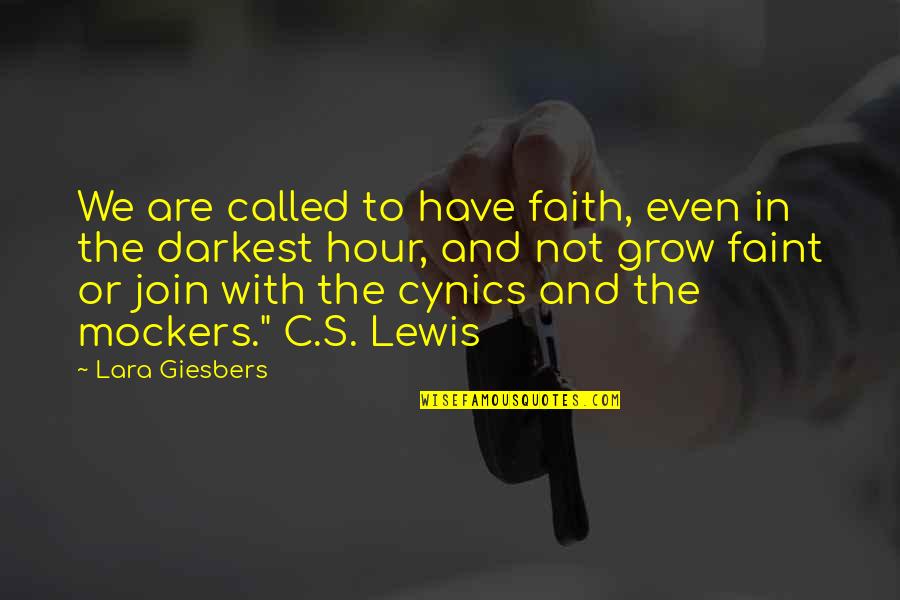 We are called to have faith, even in the darkest hour, and not grow faint or join with the cynics and the mockers." C.S. Lewis —
Lara Giesbers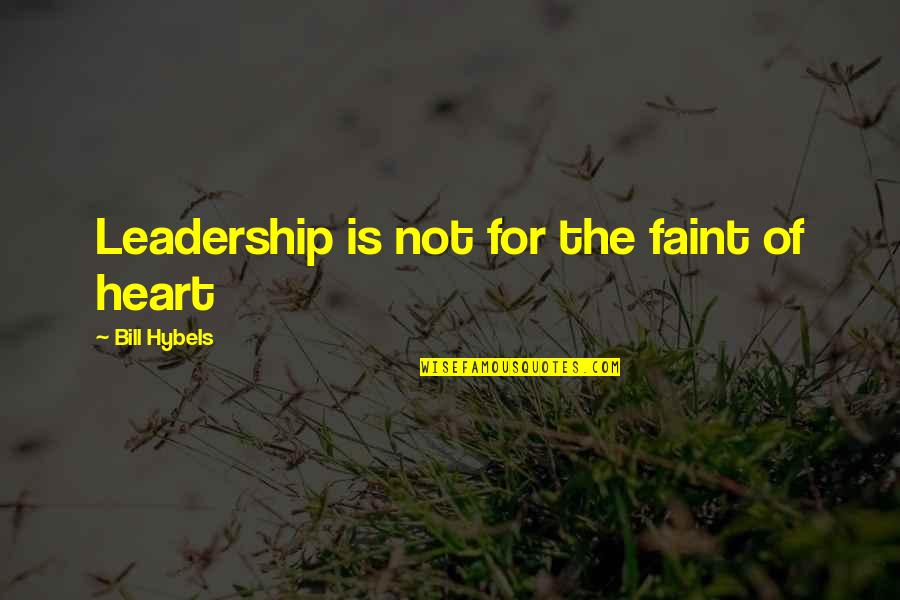 Leadership is not for the faint of heart —
Bill Hybels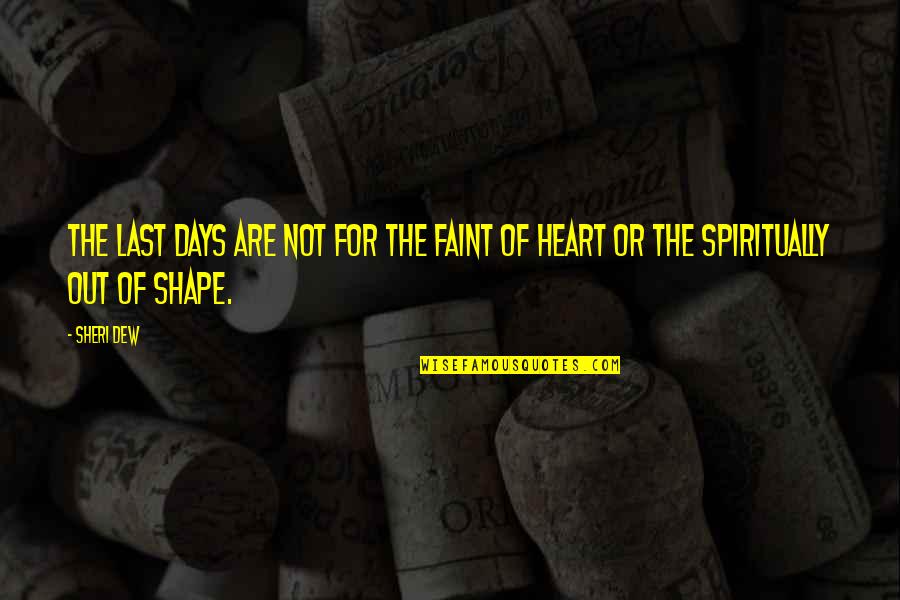 The last days are not for the faint of heart or the spiritually out of shape. —
Sheri Dew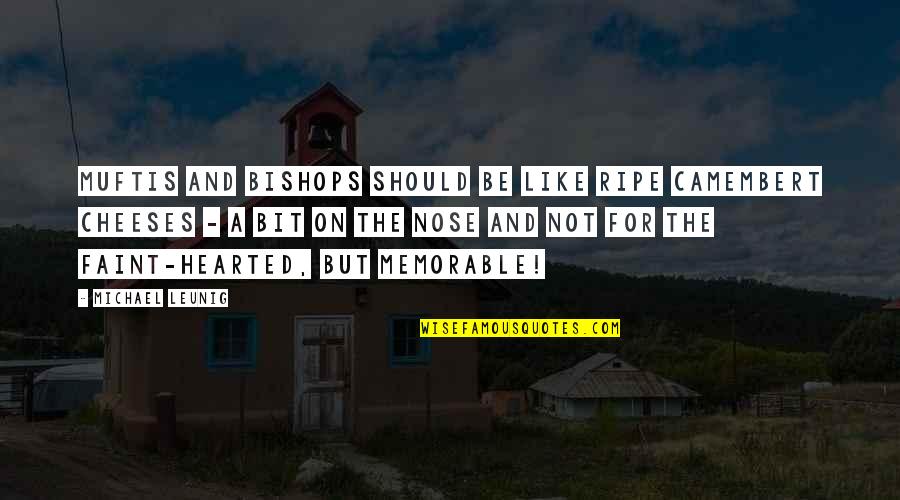 Muftis and bishops should be like ripe camembert cheeses - a bit on the nose and not for the faint-hearted, but memorable! —
Michael Leunig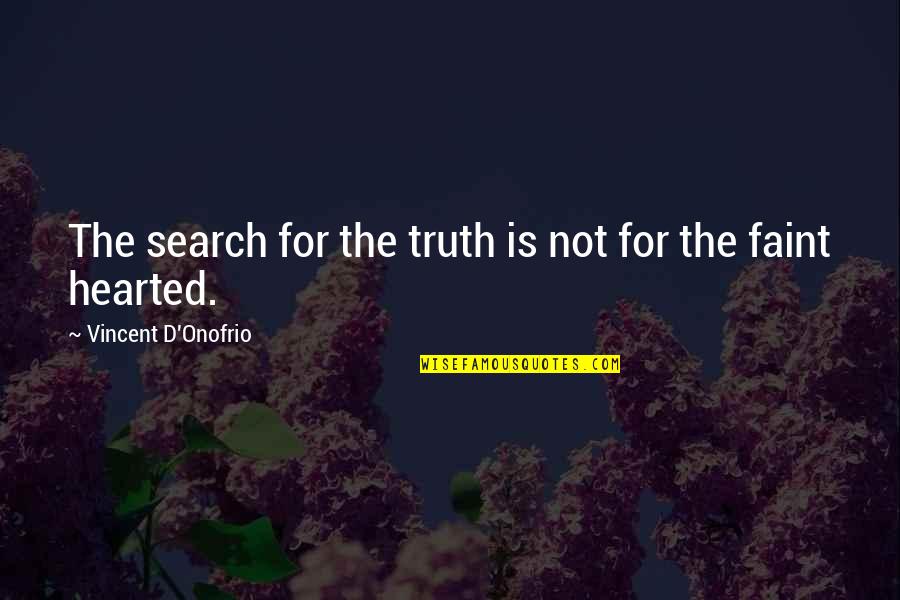 The search for the truth is not for the faint hearted. —
Vincent D'Onofrio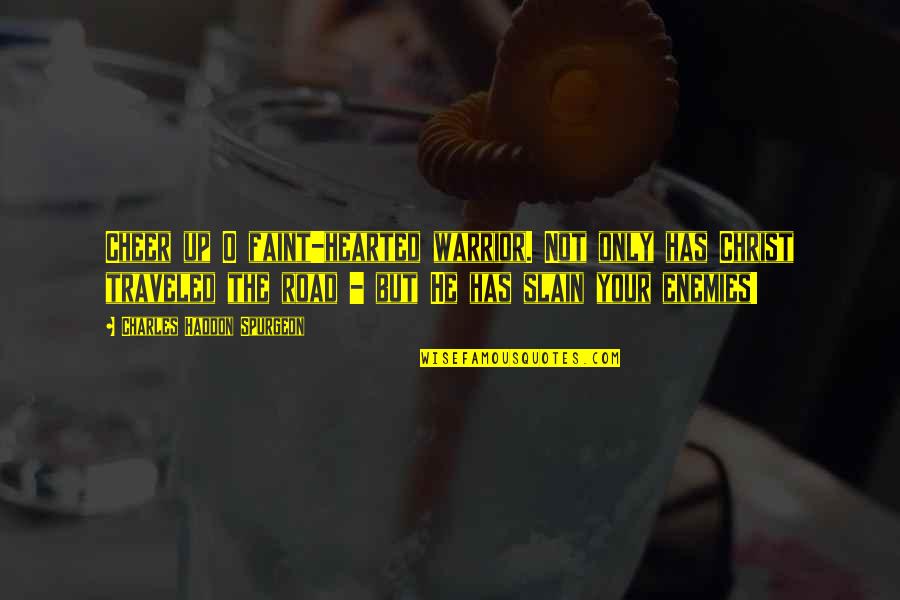 Cheer up O faint-hearted warrior. Not only has Christ traveled the road - but He has slain your enemies! —
Charles Haddon Spurgeon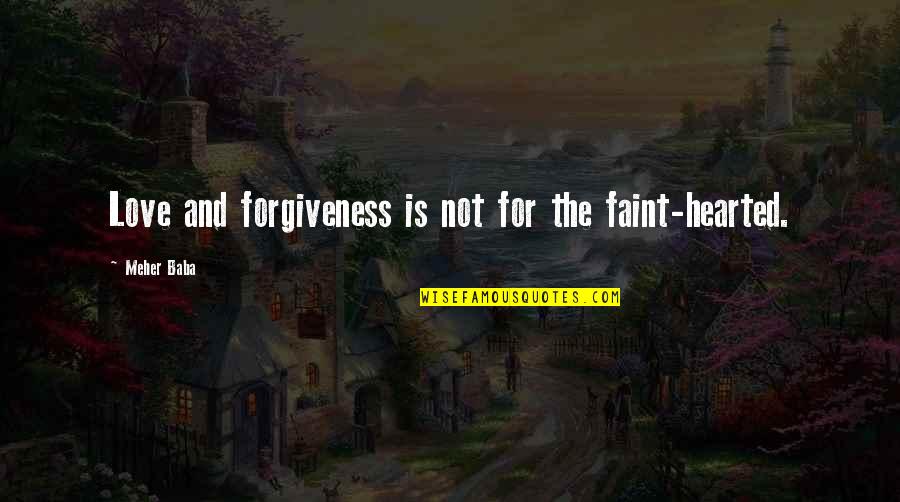 Love and forgiveness is not for the faint-hearted. —
Meher Baba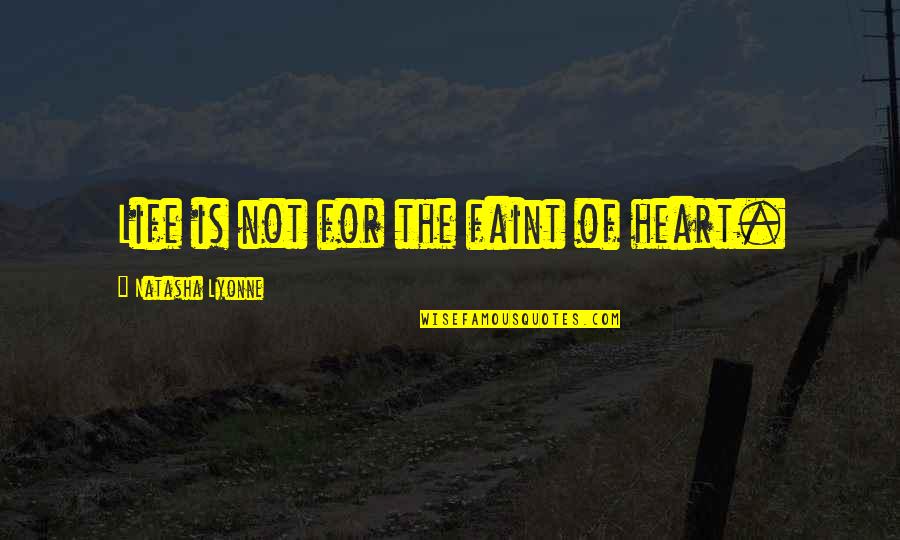 Life is not for the faint of heart. —
Natasha Lyonne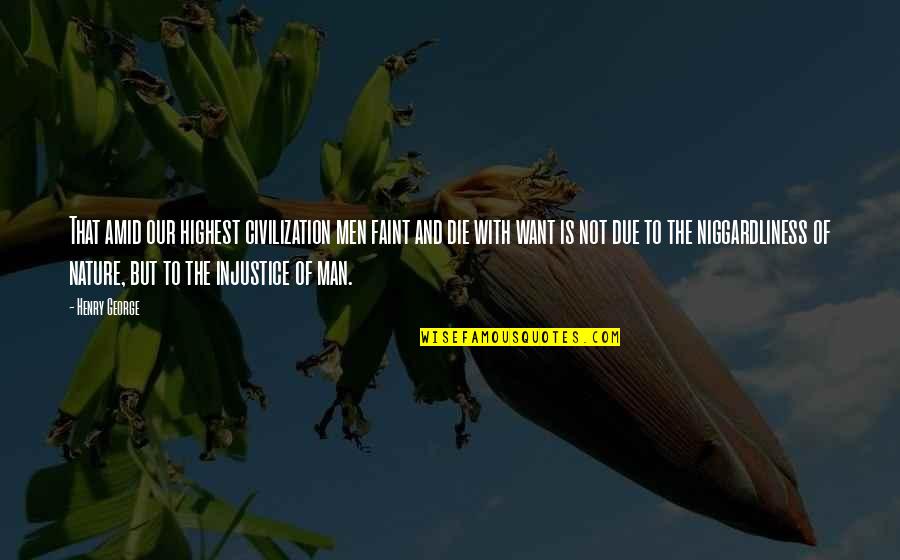 That amid our highest civilization men faint and die with want is not due to the niggardliness of nature, but to the injustice of man. —
Henry George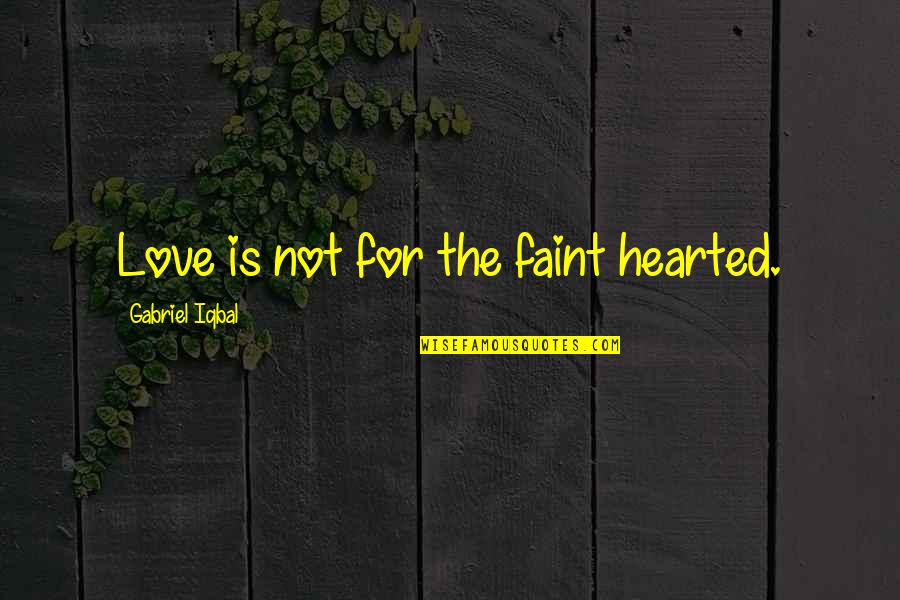 Love is not for the faint hearted. —
Gabriel Iqbal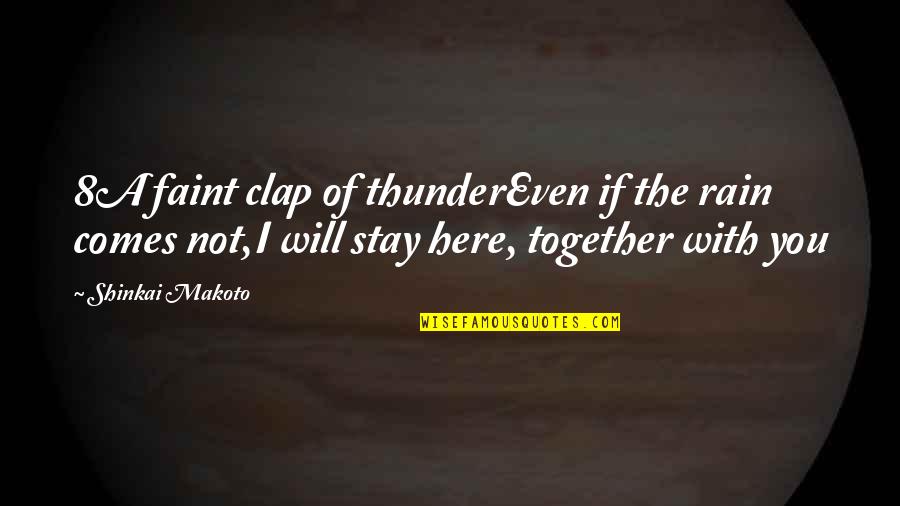 8A faint clap of thunder
Even if the rain comes not,
I will stay here, together with you —
Shinkai Makoto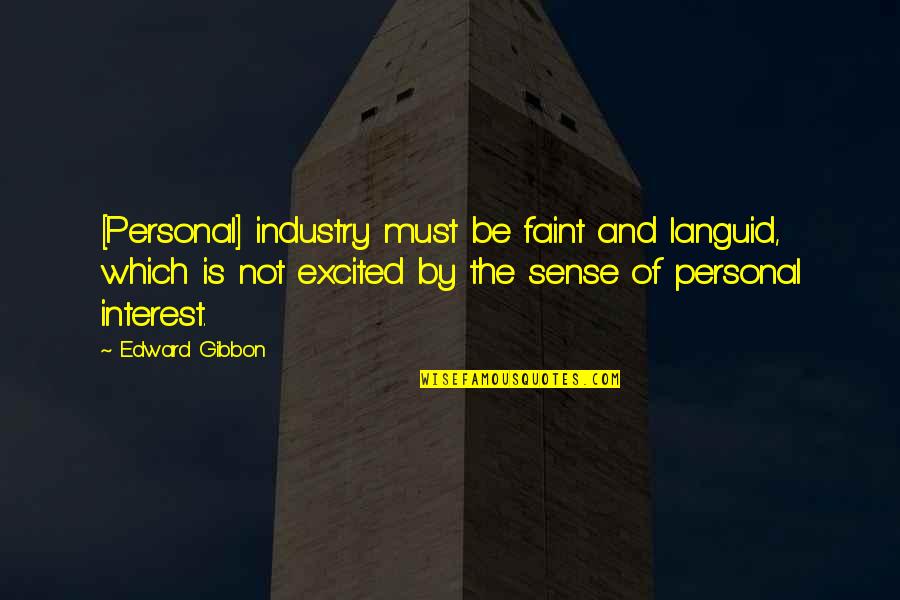 [Personal] industry must be faint and languid, which is not excited by the sense of personal interest. —
Edward Gibbon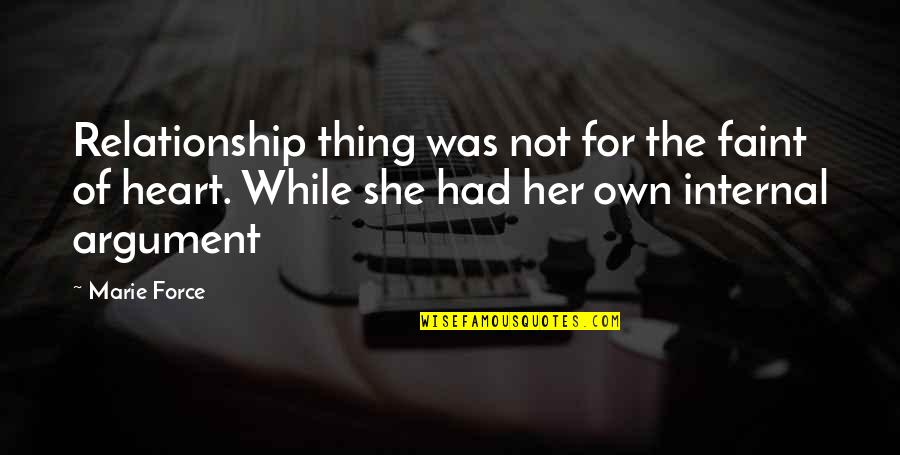 Relationship thing was not for the faint of heart. While she had her own internal argument —
Marie Force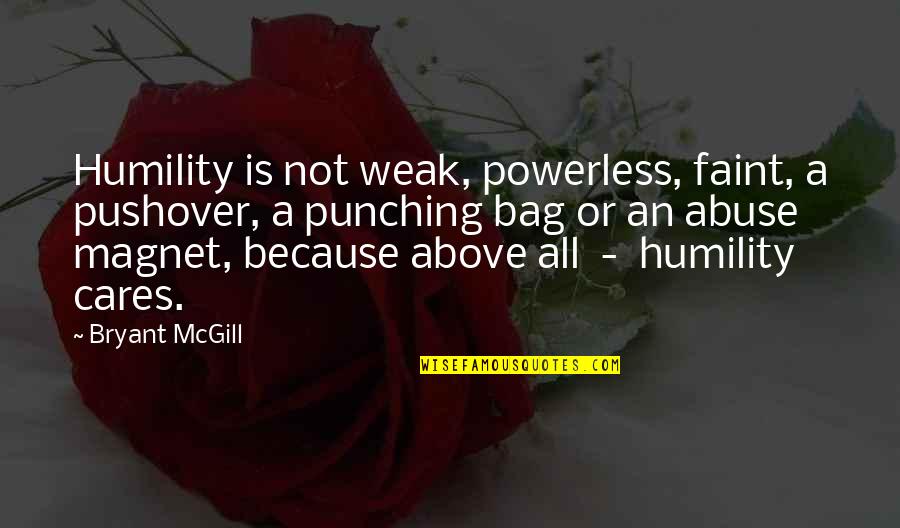 Humility is not weak, powerless, faint, a pushover, a punching bag or an abuse magnet, because above all - humility cares. —
Bryant McGill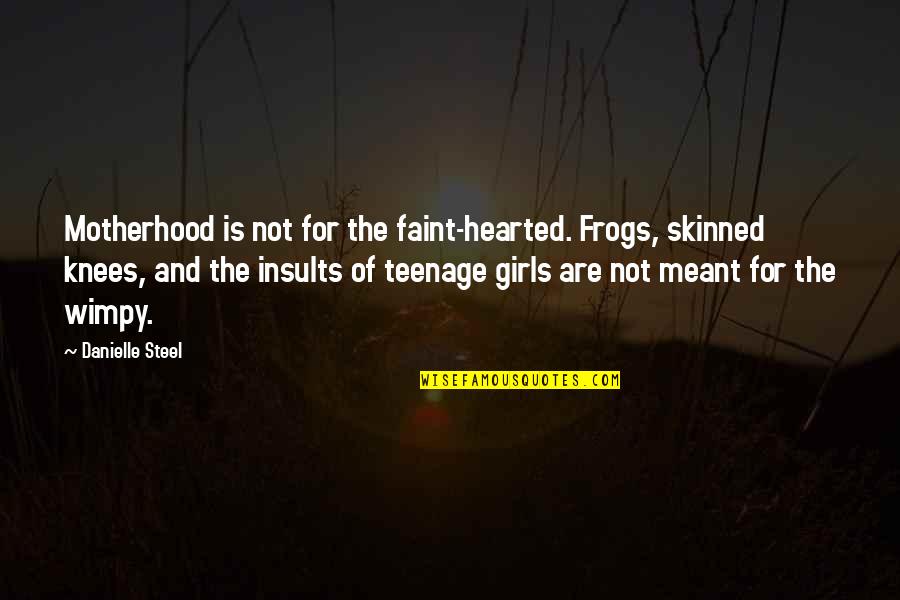 Motherhood is not for the faint-hearted. Frogs, skinned knees, and the insults of teenage girls are not meant for the wimpy. —
Danielle Steel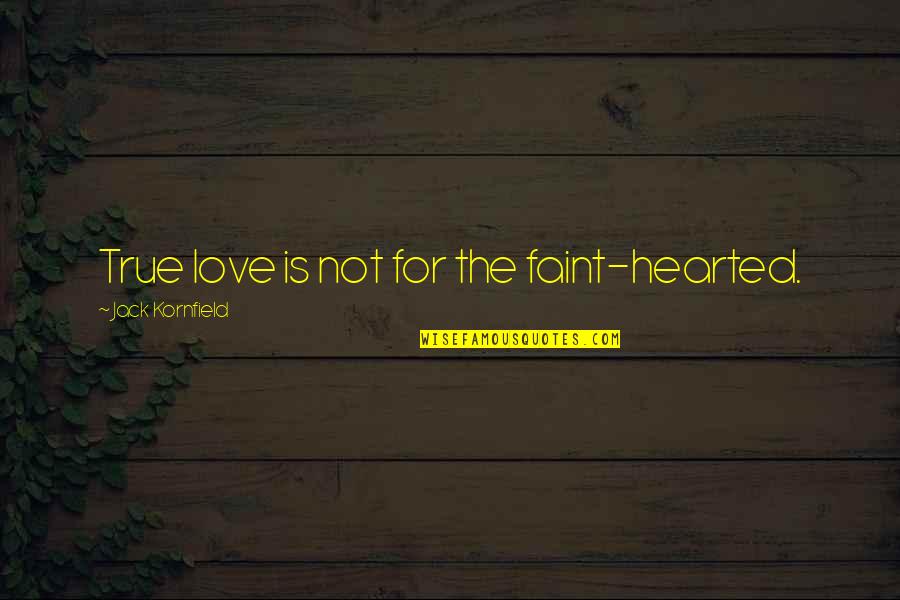 True love is not for the faint-hearted. —
Jack Kornfield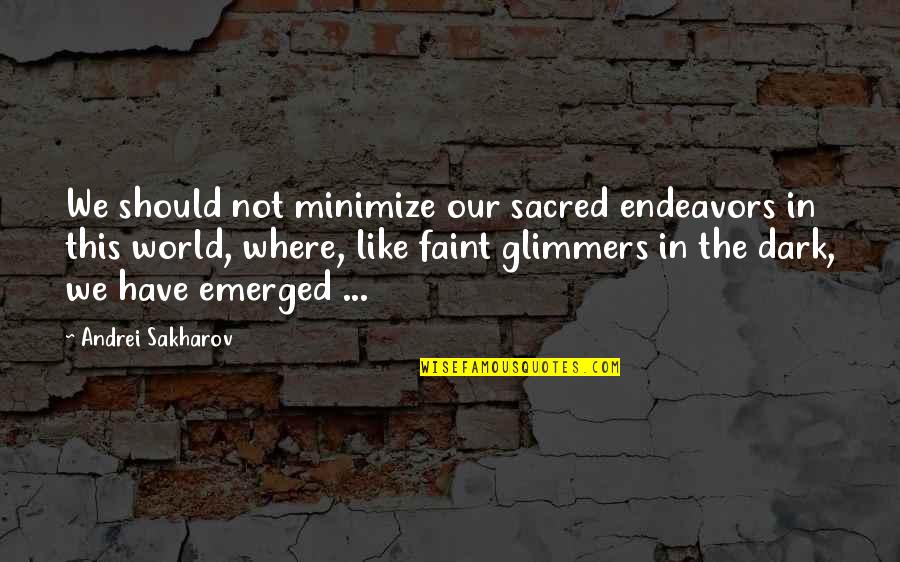 We should not minimize our sacred endeavors in this world, where, like faint glimmers in the dark, we have emerged ... —
Andrei Sakharov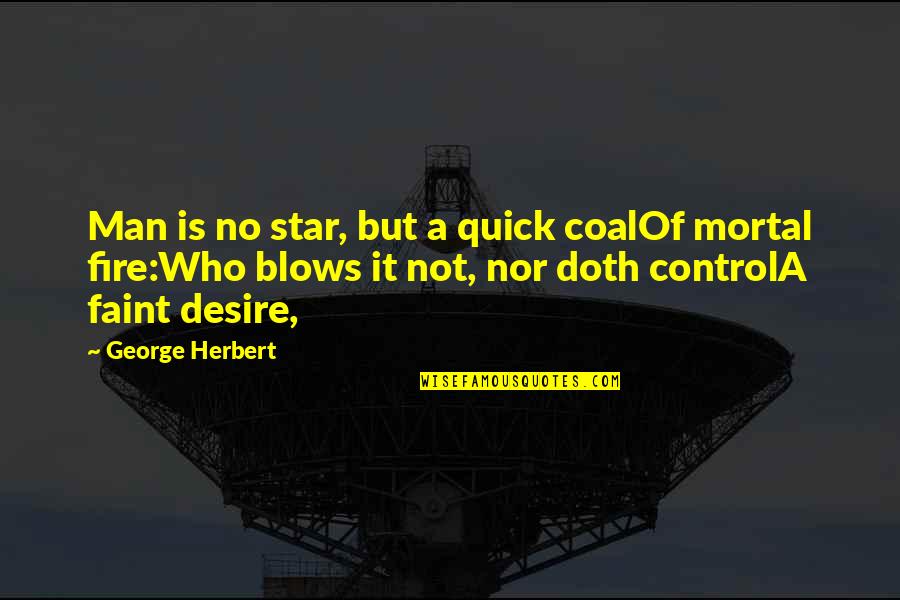 Man is no star, but a quick coal
Of mortal fire:
Who blows it not, nor doth control
A faint desire, —
George Herbert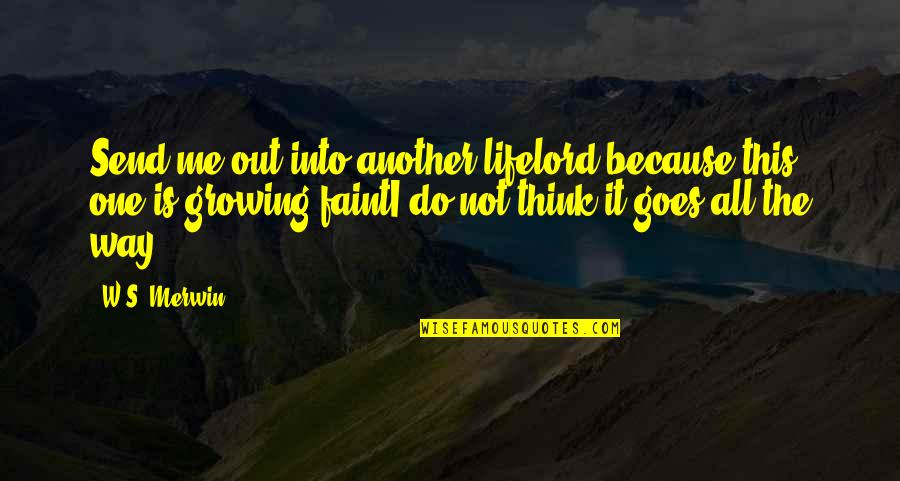 Send me out into another life
lord because this one is growing faint
I do not think it goes all the way —
W.S. Merwin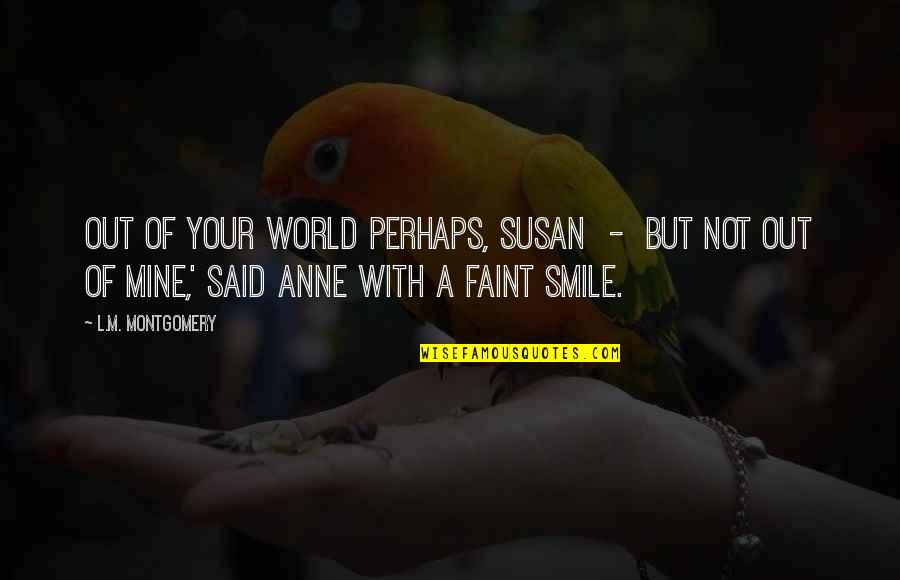 Out of your world perhaps, Susan - but not out of mine,' said Anne with a faint smile. —
L.M. Montgomery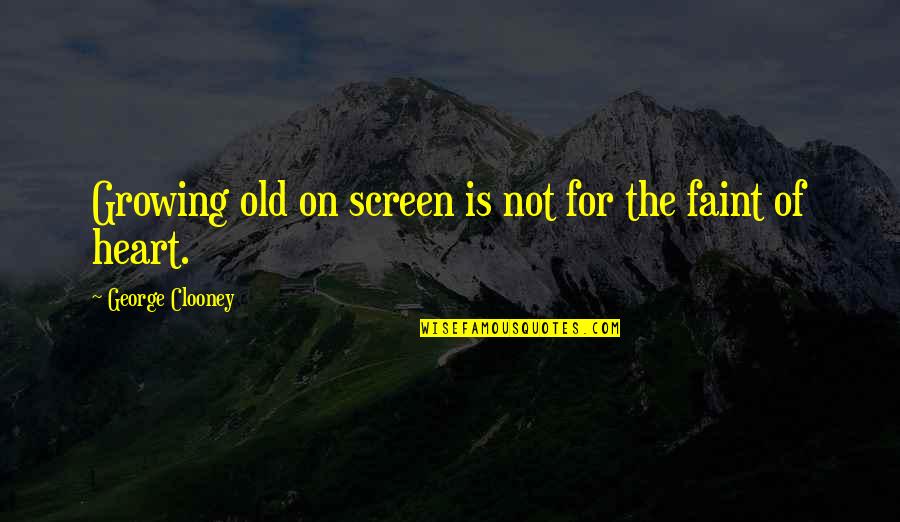 Growing old on screen is not for the faint of heart. —
George Clooney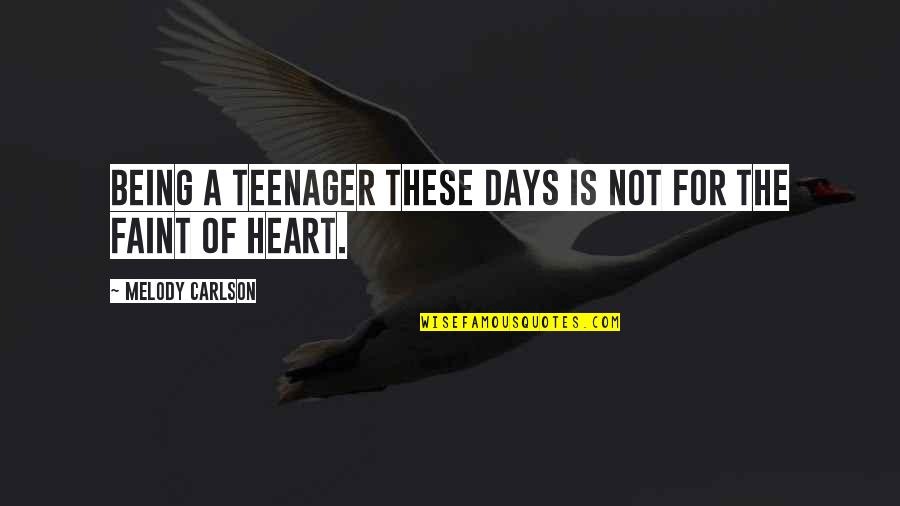 Being a teenager these days is not for the faint of heart. —
Melody Carlson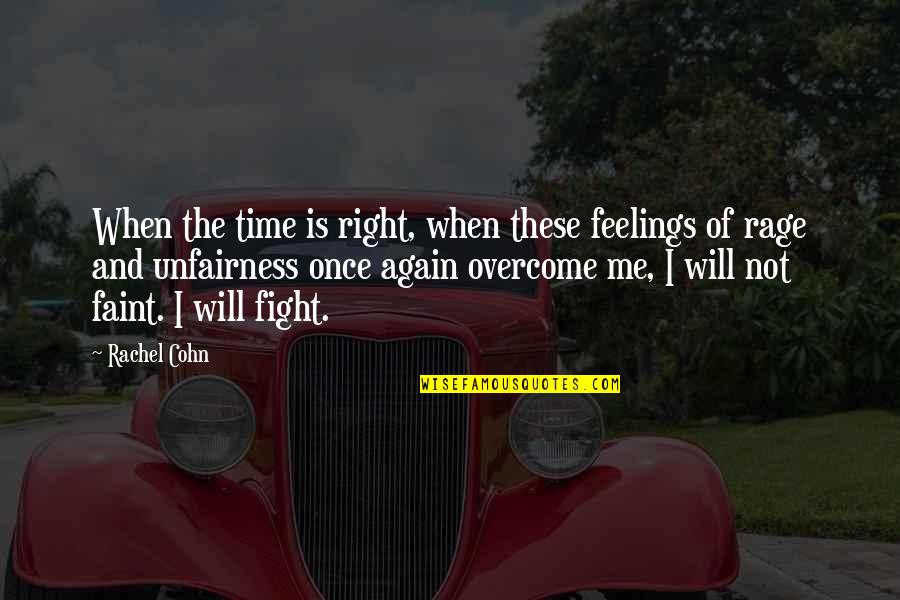 When the time is right, when these feelings of rage and unfairness once again overcome me, I will not faint. I will fight. —
Rachel Cohn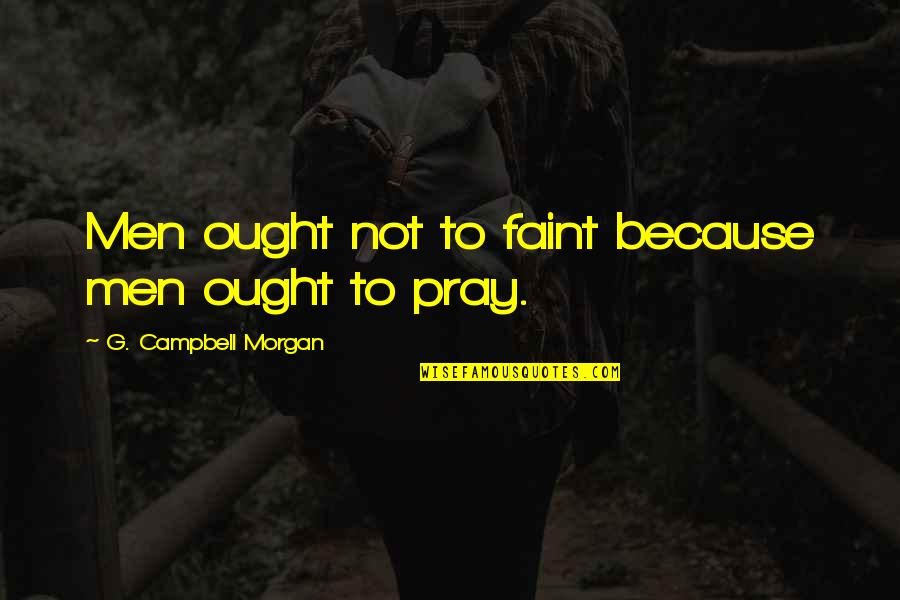 Men ought not to faint because men ought to pray. —
G. Campbell Morgan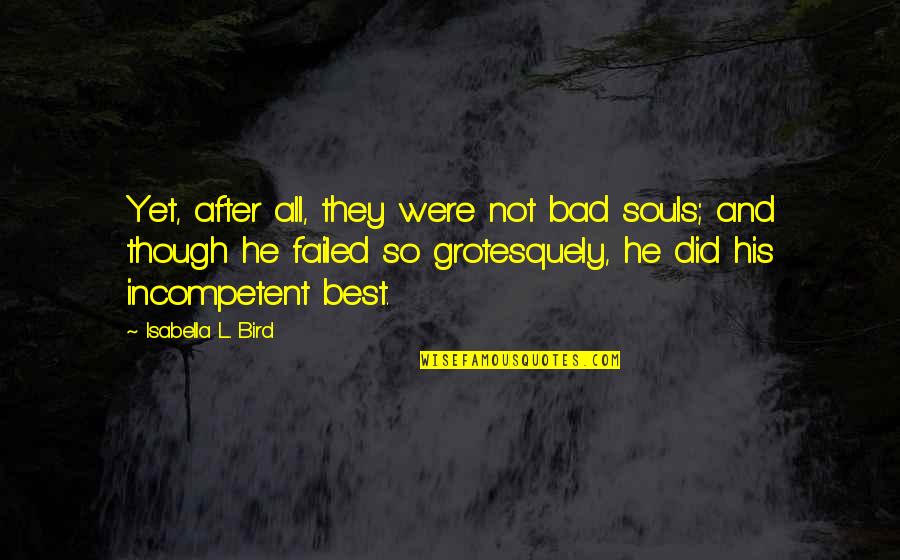 Yet, after all, they were not bad souls; and though he failed so grotesquely, he did his incompetent best. —
Isabella L. Bird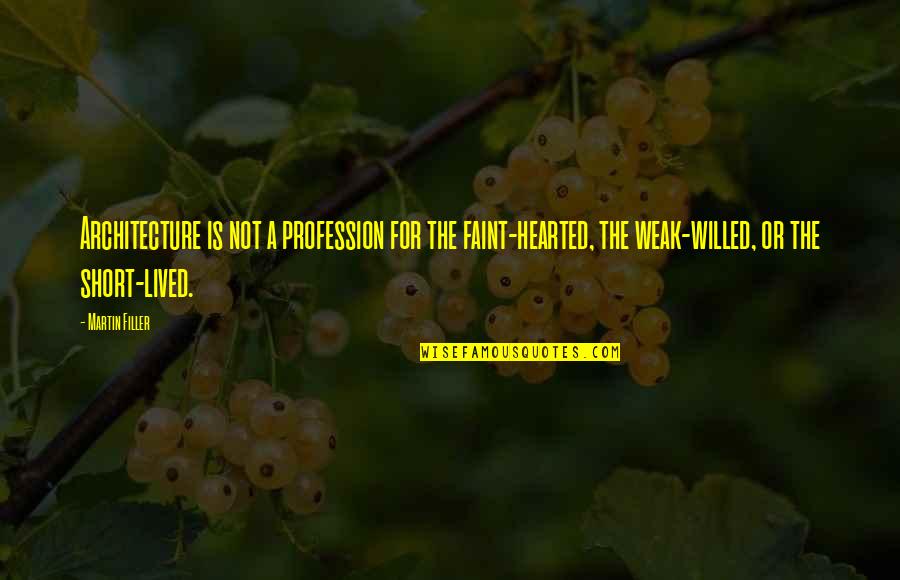 Architecture is not a profession for the faint-hearted, the weak-willed, or the short-lived. —
Martin Filler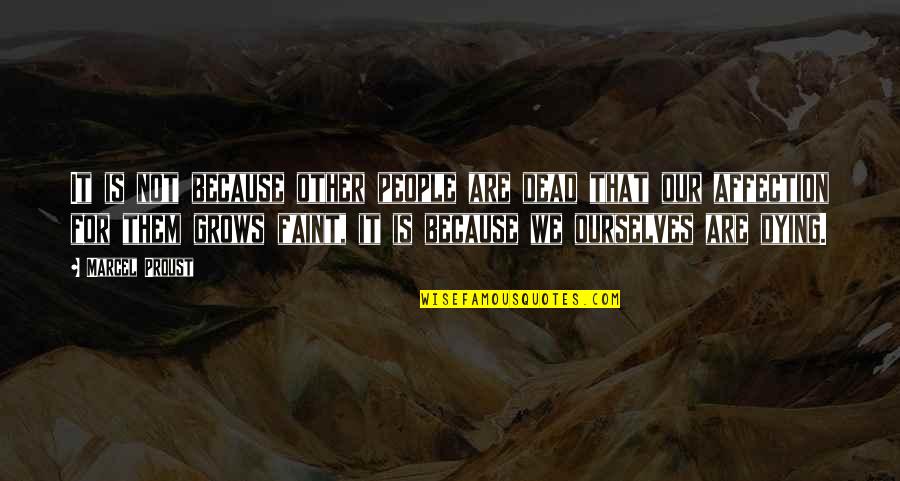 It is not because other people are dead that our affection for them grows faint, it is because we ourselves are dying. —
Marcel Proust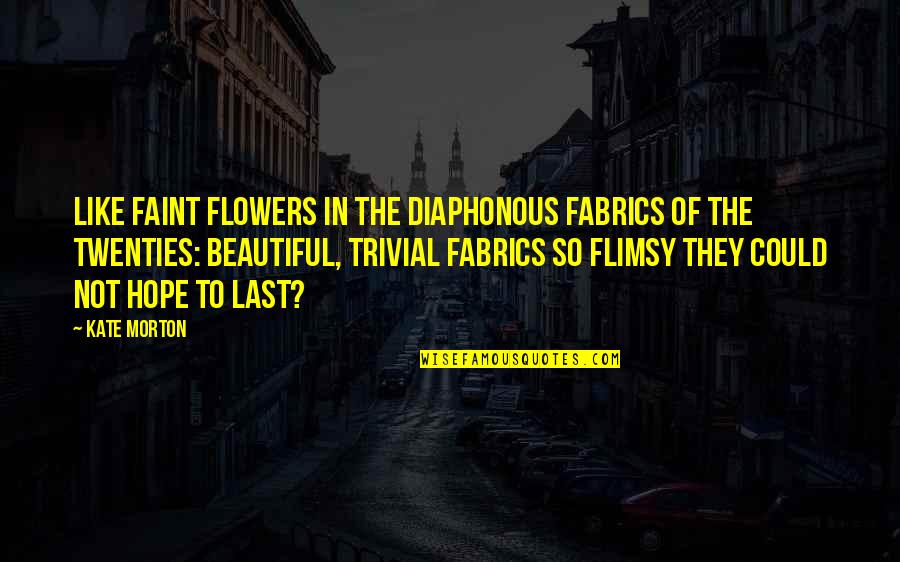 Like faint flowers in the diaphonous fabrics of the twenties: beautiful, trivial fabrics so flimsy they could not hope to last? —
Kate Morton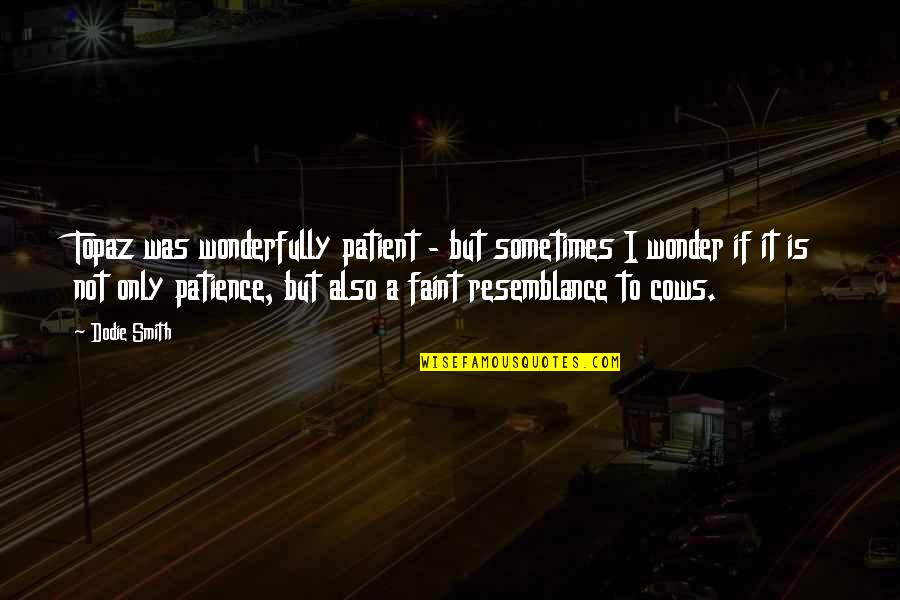 Topaz was wonderfully patient - but sometimes I wonder if it is not only patience, but also a faint resemblance to cows. —
Dodie Smith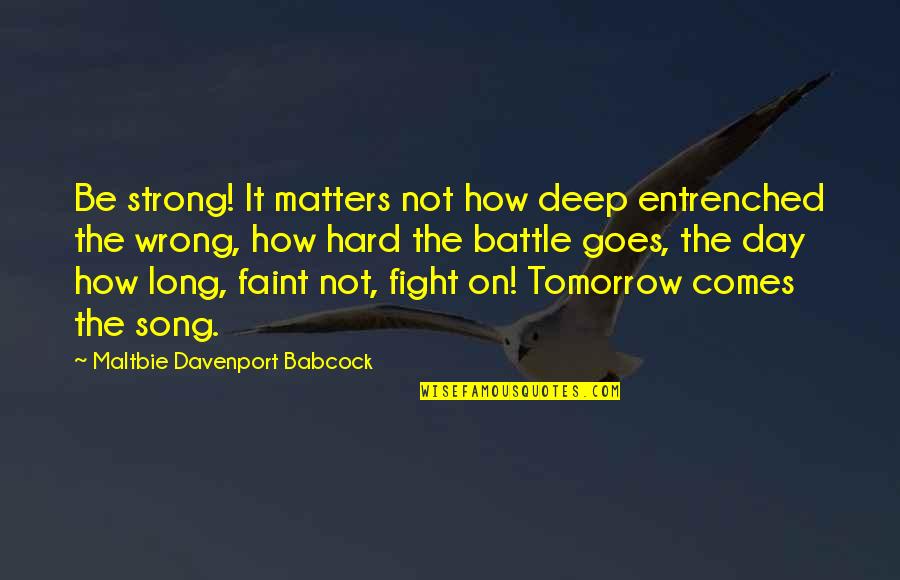 Be strong! It matters not how deep entrenched the wrong, how hard the battle goes, the day how long,
faint not
, fight on! Tomorrow comes the song. —
Maltbie Davenport Babcock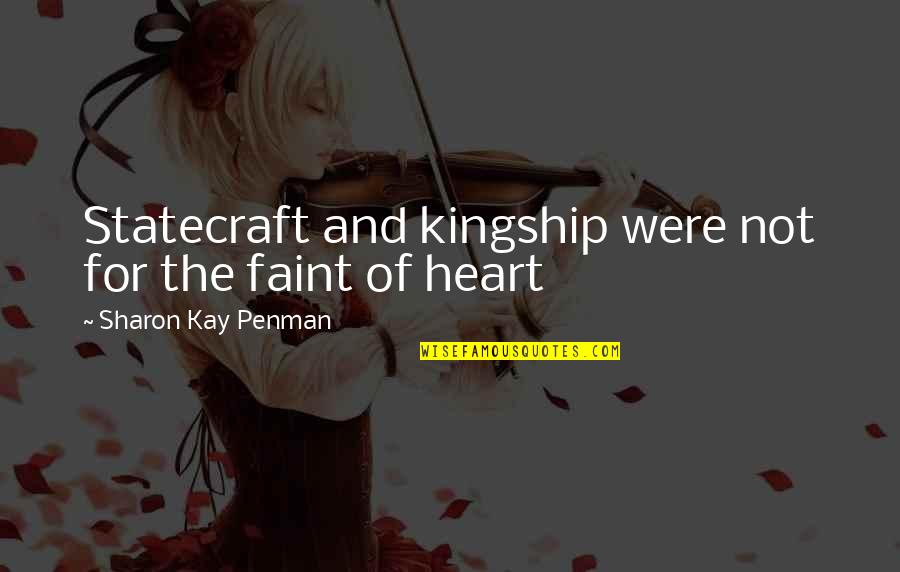 Statecraft and kingship were not for the faint of heart —
Sharon Kay Penman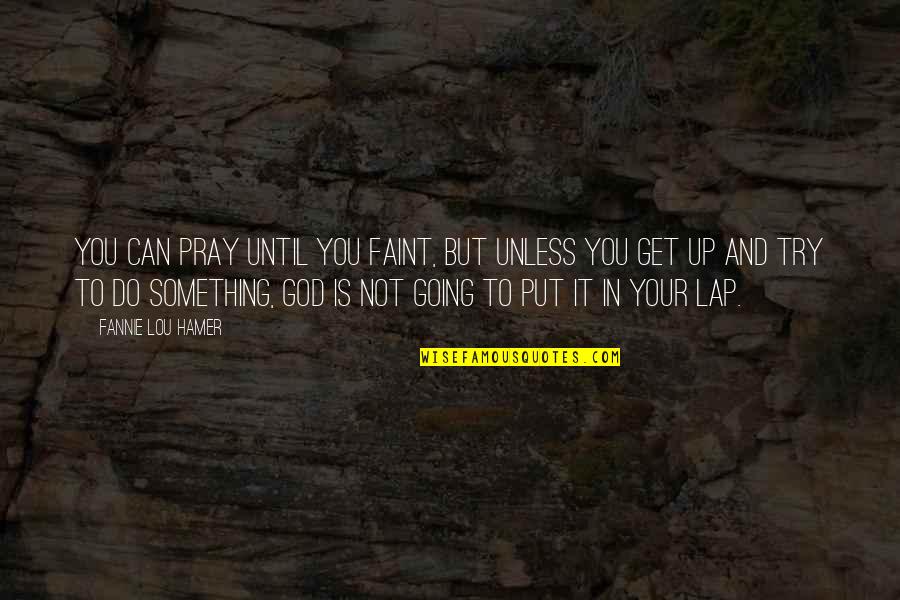 You can pray until you faint, but unless you get up and try to do something, God is not going to put it in your lap. —
Fannie Lou Hamer