Alcoholics Anonymous Quotes
Top 30 wise famous quotes and sayings by Alcoholics Anonymous
Alcoholics Anonymous Famous Quotes & Sayings
Discover top inspirational quotes from Alcoholics Anonymous on Wise Famous Quotes.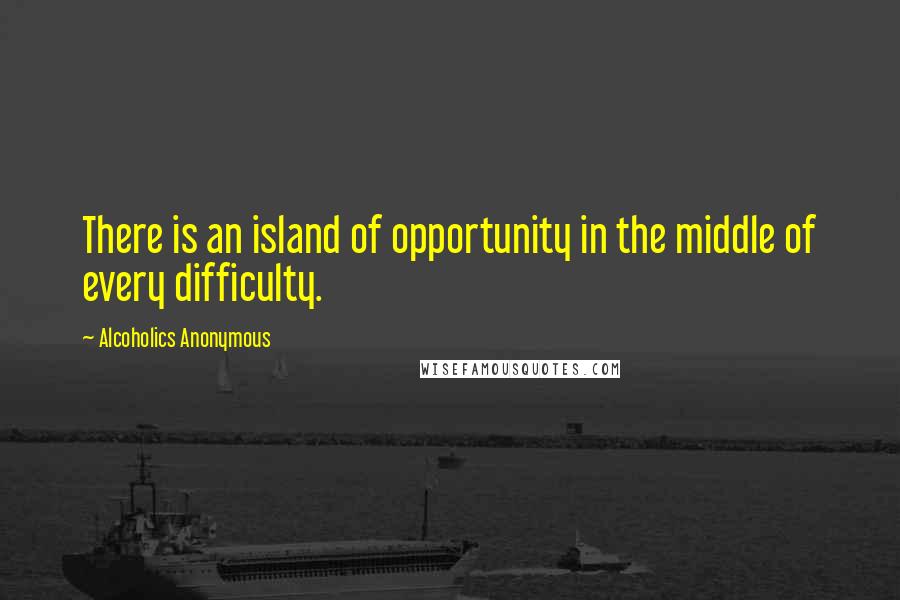 There is an island of opportunity in the middle of every difficulty.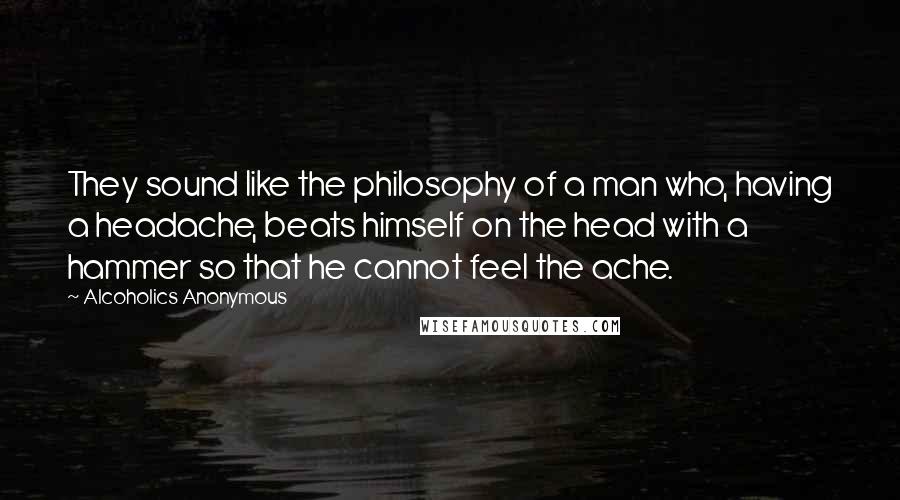 They sound like the philosophy of a man who, having a headache, beats himself on the head with a hammer so that he cannot feel the ache.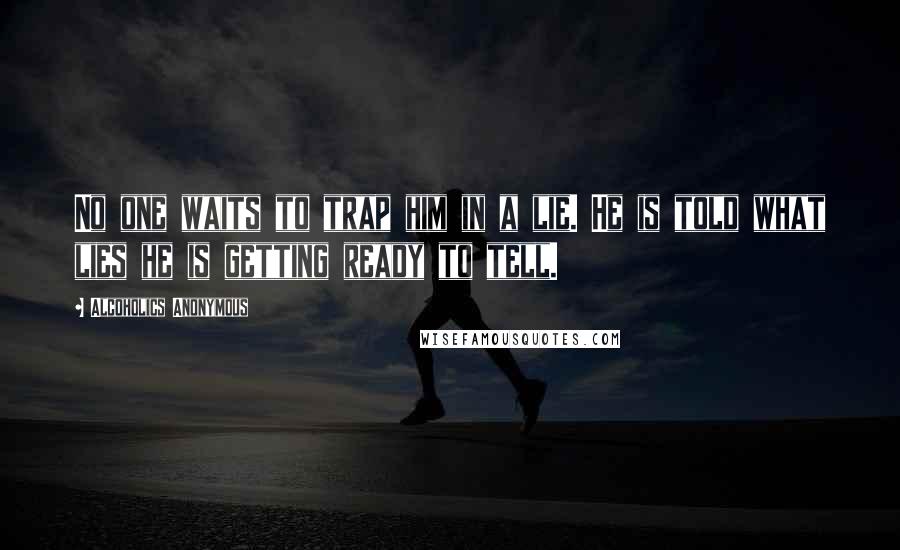 No one waits to trap him in a lie. He is told what lies he is getting ready to tell.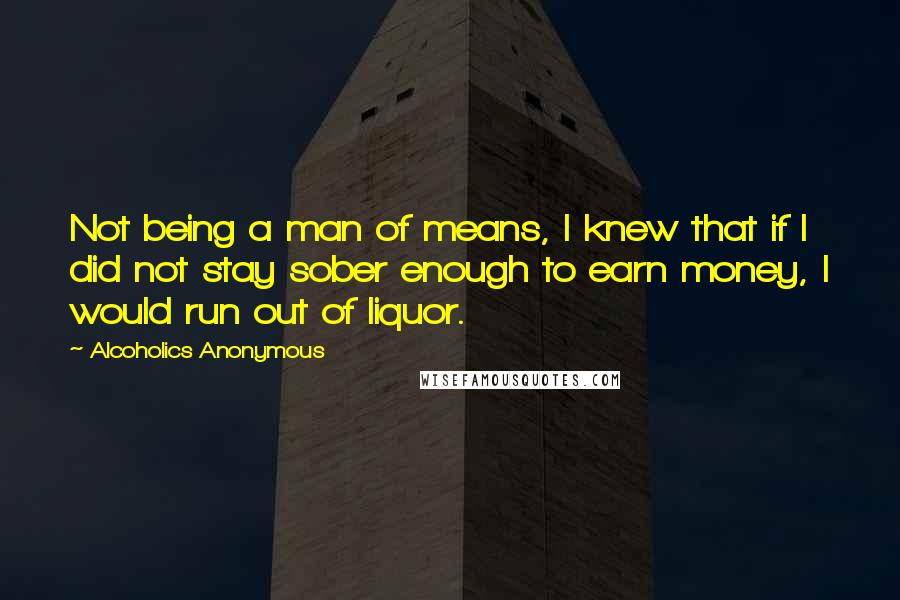 Not being a man of means, I knew that if I did not stay sober enough to earn money, I would run out of liquor.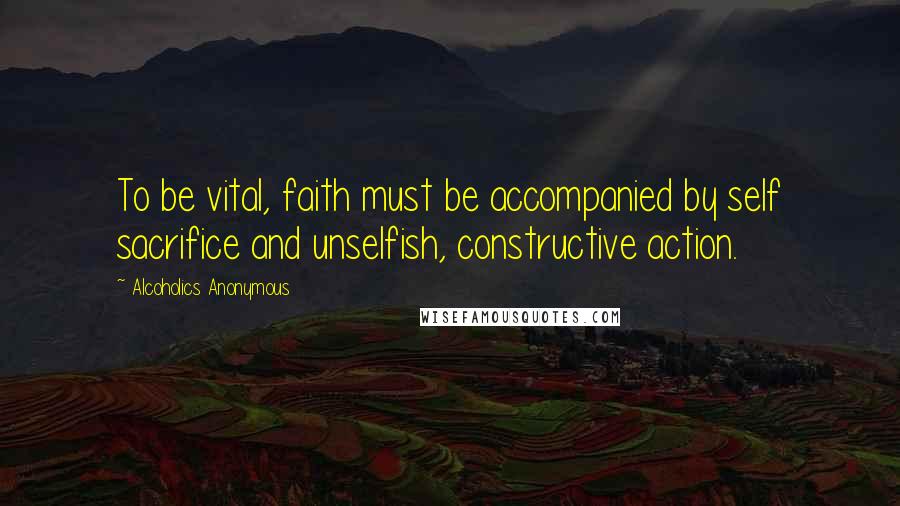 To be vital, faith must be accompanied by self sacrifice and unselfish, constructive action.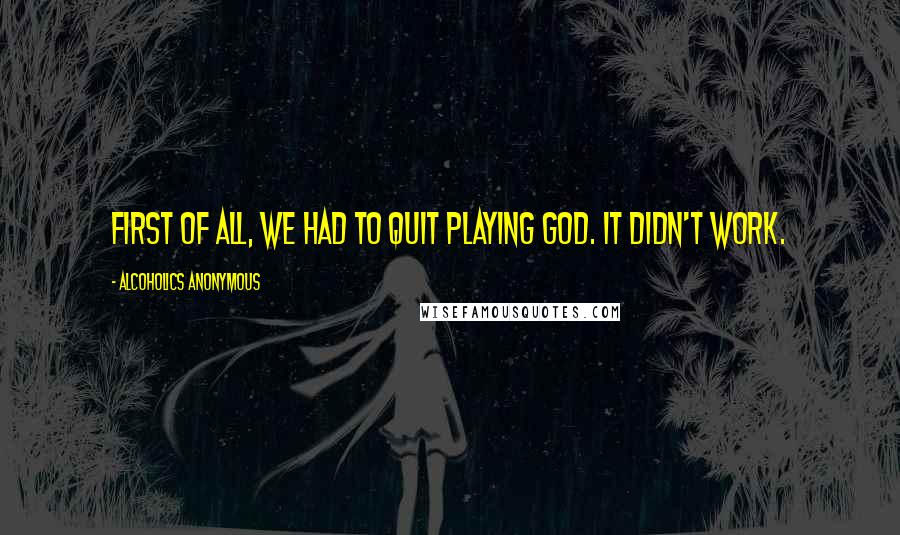 First of all, we had to quit playing God. It didn't work.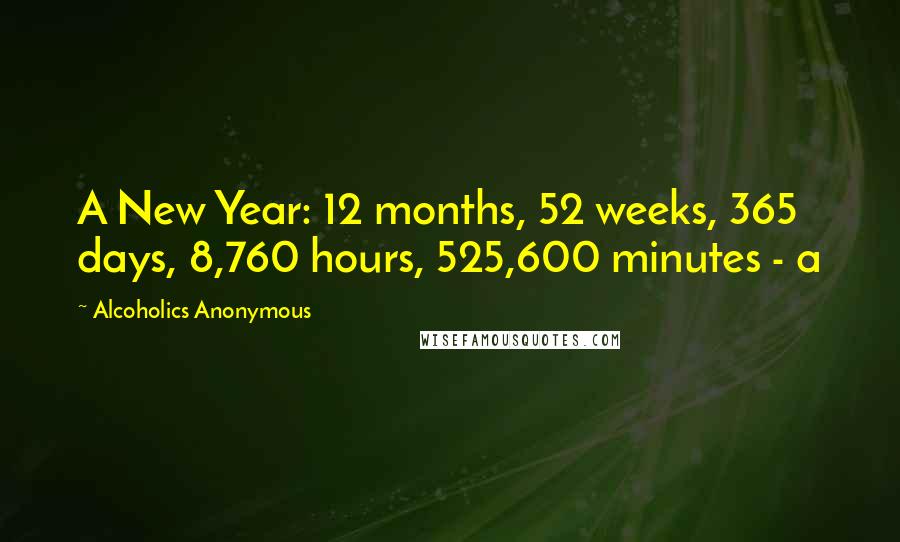 A New Year: 12 months, 52 weeks, 365 days, 8,760 hours, 525,600 minutes - a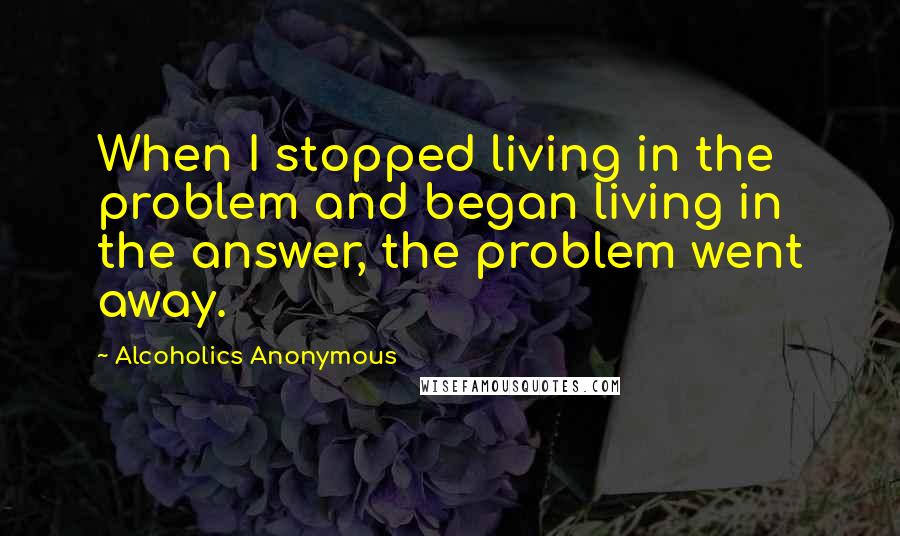 When I stopped living in the problem and began living in the answer, the problem went away.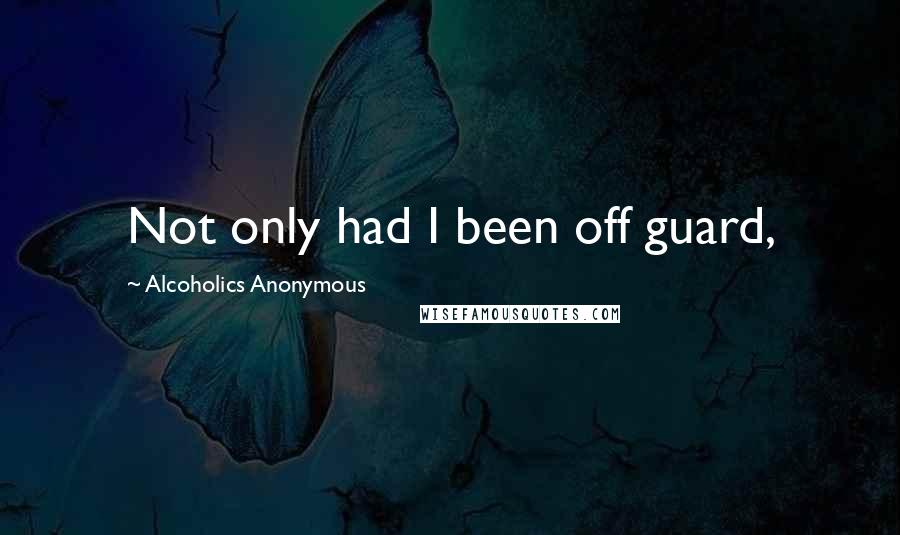 Not only had I been off guard,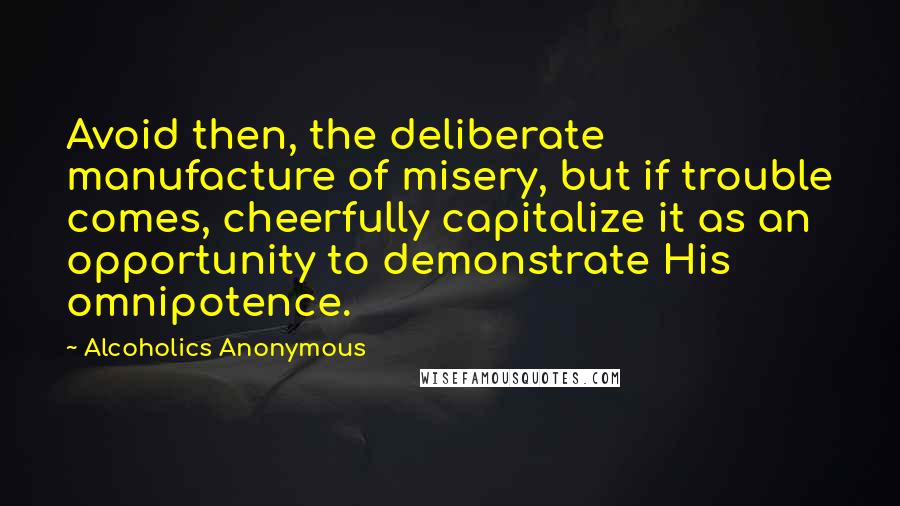 Avoid then, the deliberate manufacture of misery, but if trouble comes, cheerfully capitalize it as an opportunity to demonstrate His omnipotence.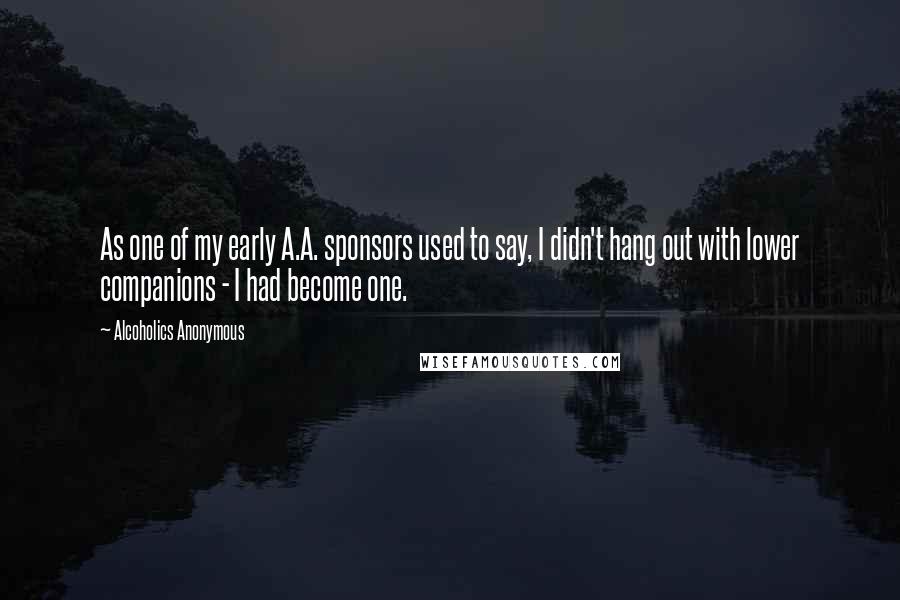 As one of my early A.A. sponsors used to say, I didn't hang out with lower companions - I had become one.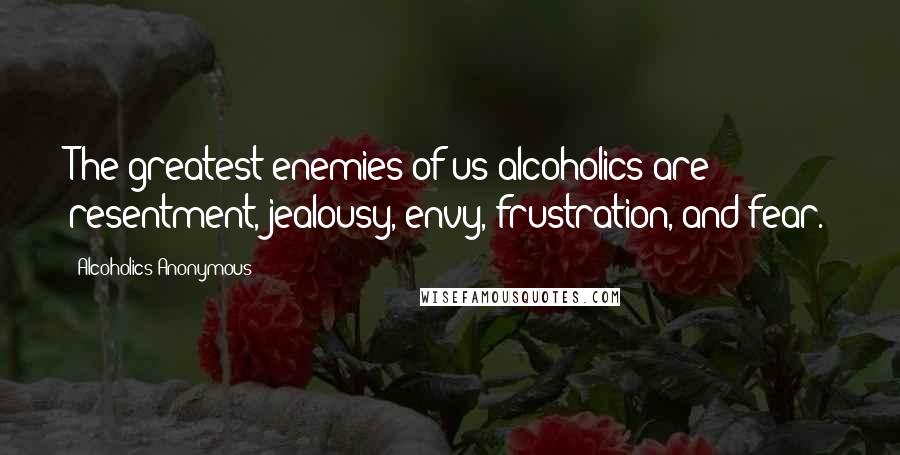 The greatest enemies of us alcoholics are resentment, jealousy, envy, frustration, and fear.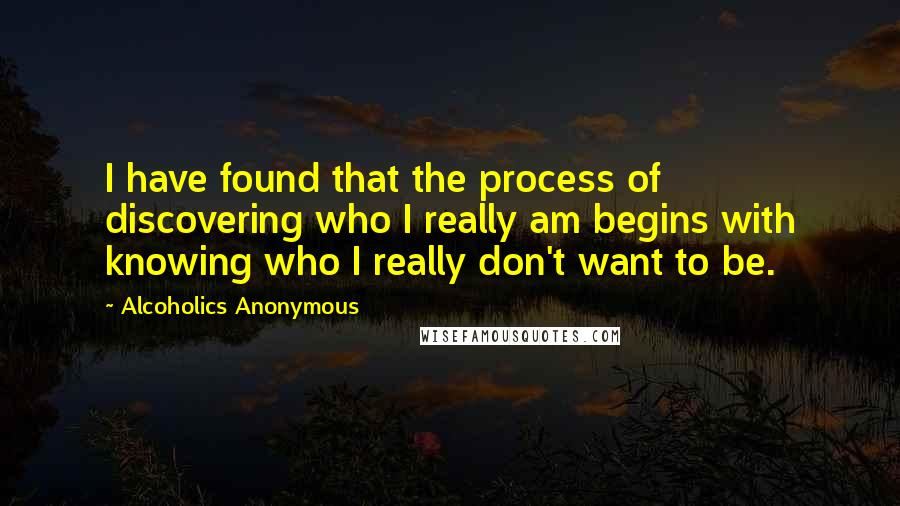 I have found that the process of discovering who I really am begins with knowing who I really don't want to be.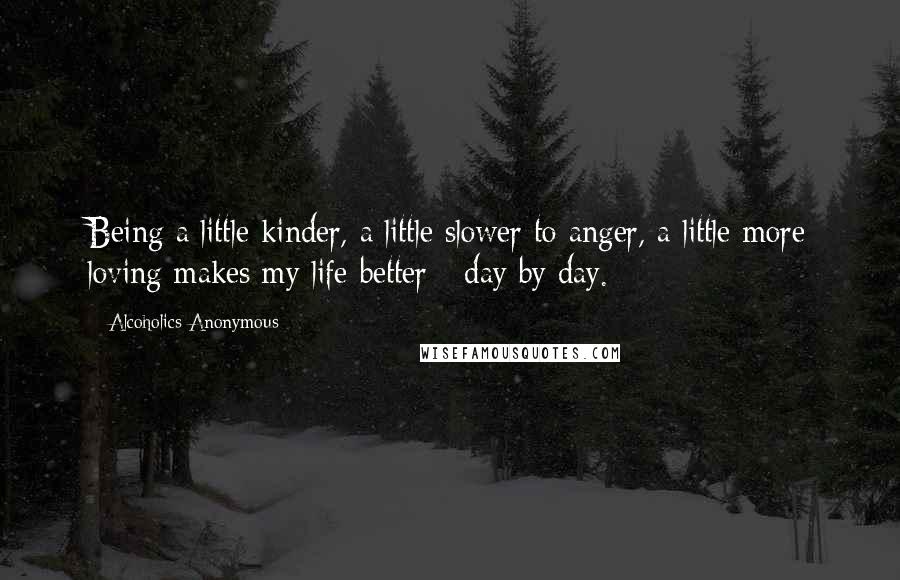 Being a little kinder, a little slower to anger, a little more loving makes my life better - day by day.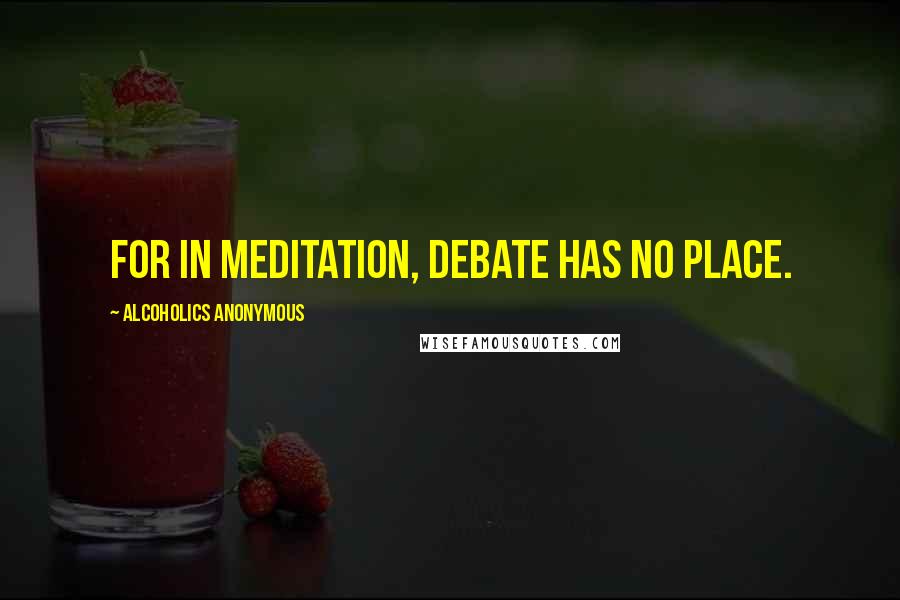 For in meditation, debate has no place.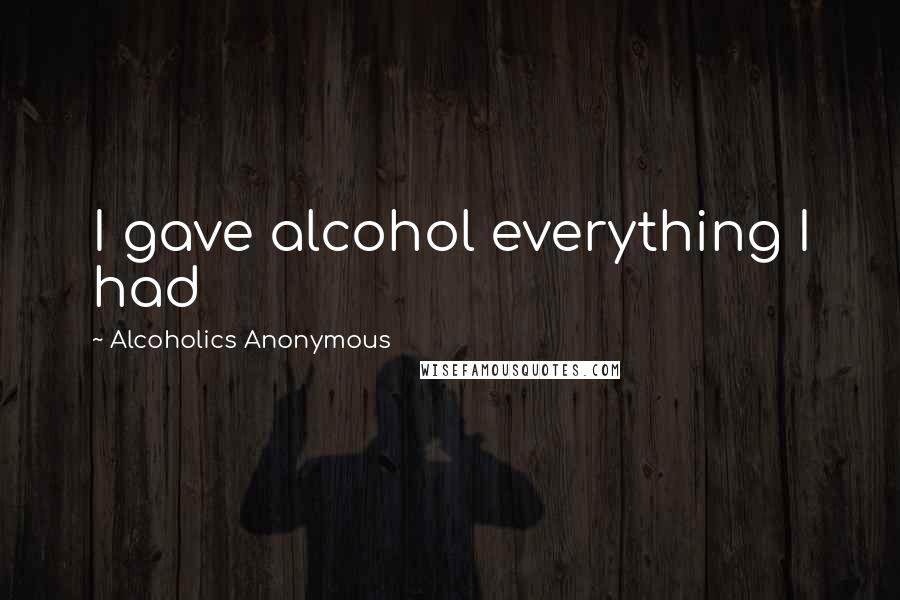 I gave alcohol everything I had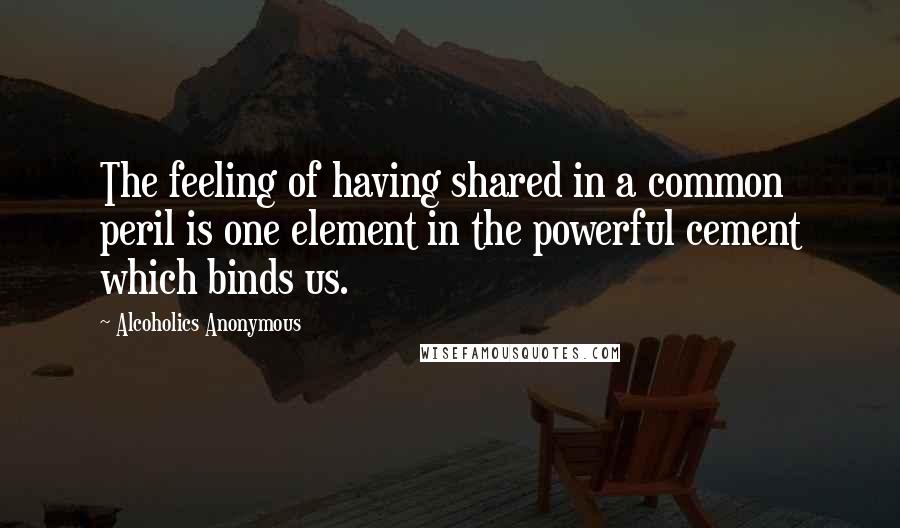 The feeling of having shared in a common peril is one element in the powerful cement which binds us.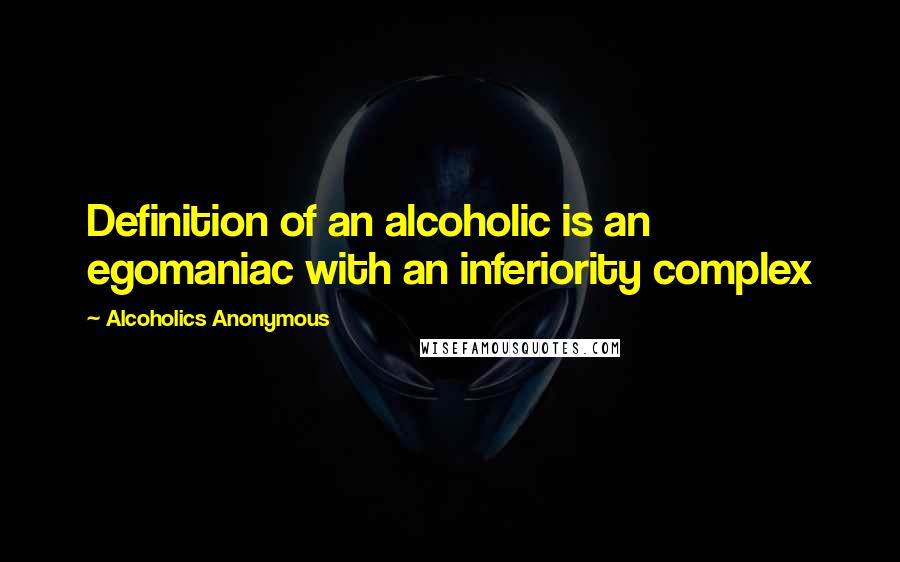 Definition of an alcoholic is an egomaniac with an inferiority complex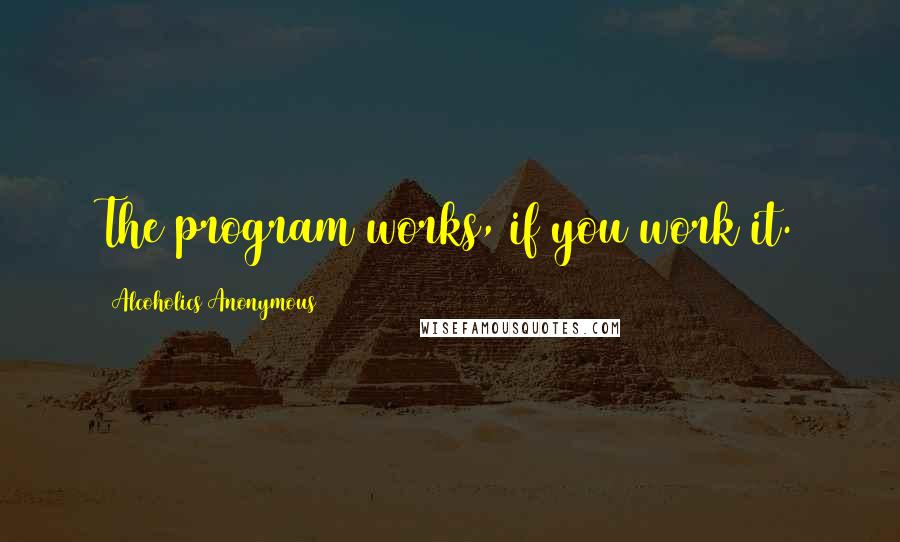 The program works, if you work it.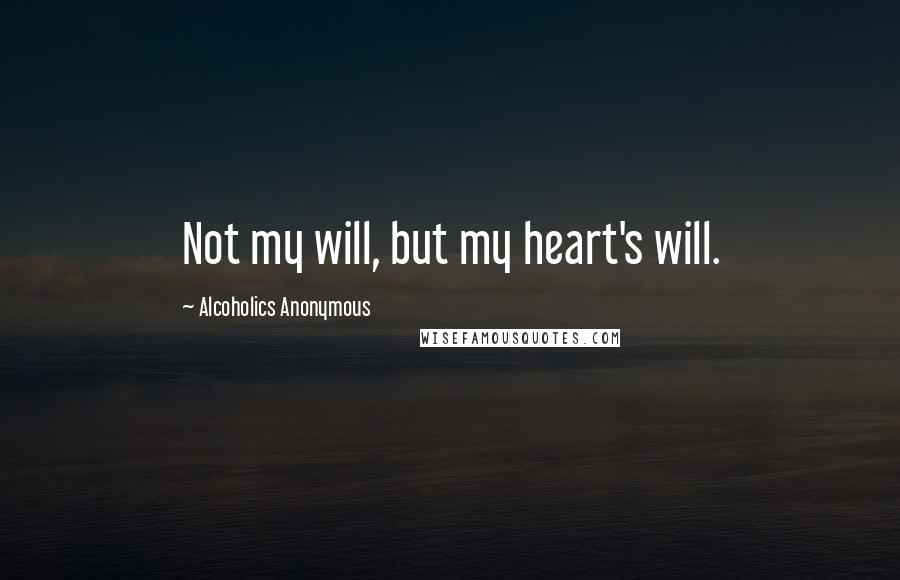 Not my will, but my heart's will.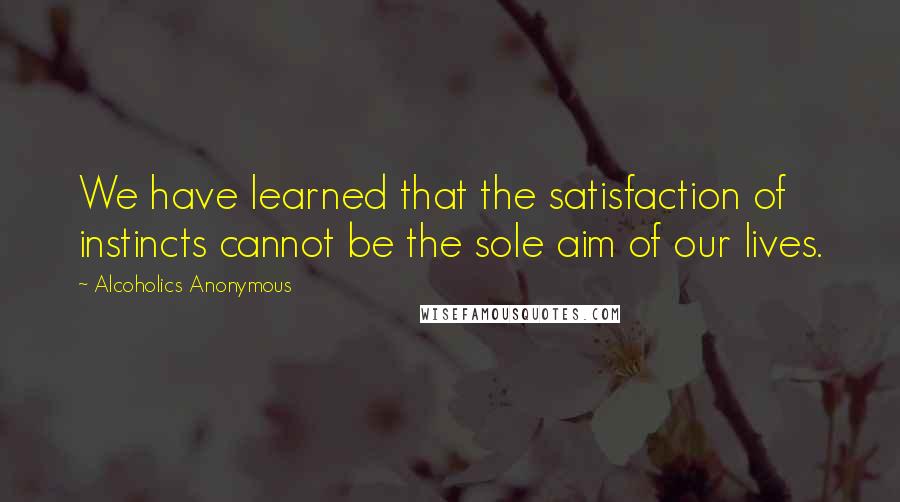 We have learned that the satisfaction of instincts cannot be the sole aim of our lives.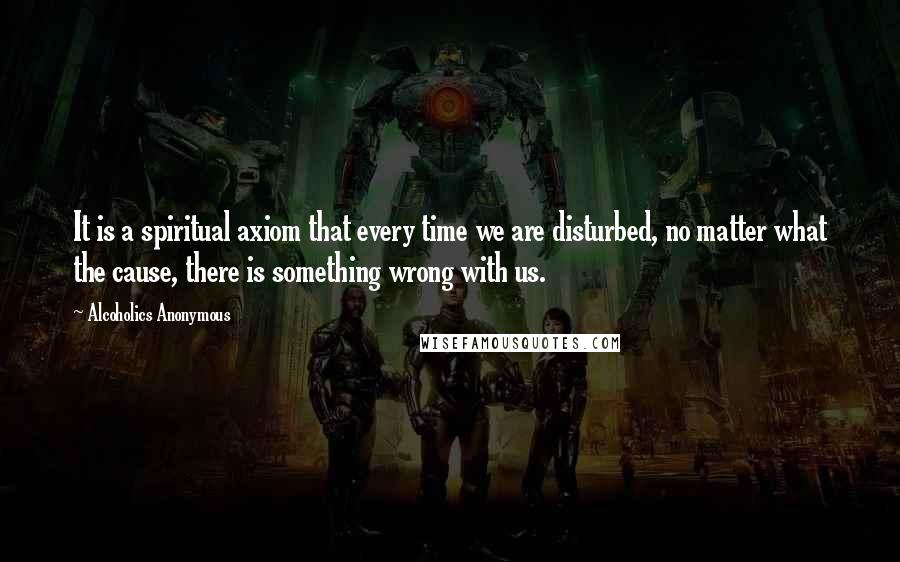 It is a spiritual axiom that every time we are disturbed, no matter what the cause, there is something wrong with us.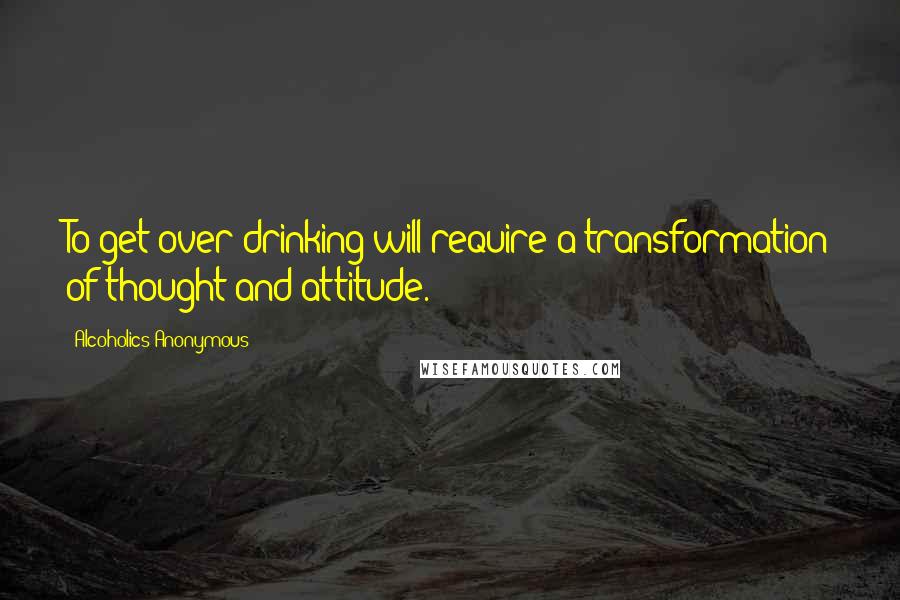 To get over drinking will require a transformation of thought and attitude.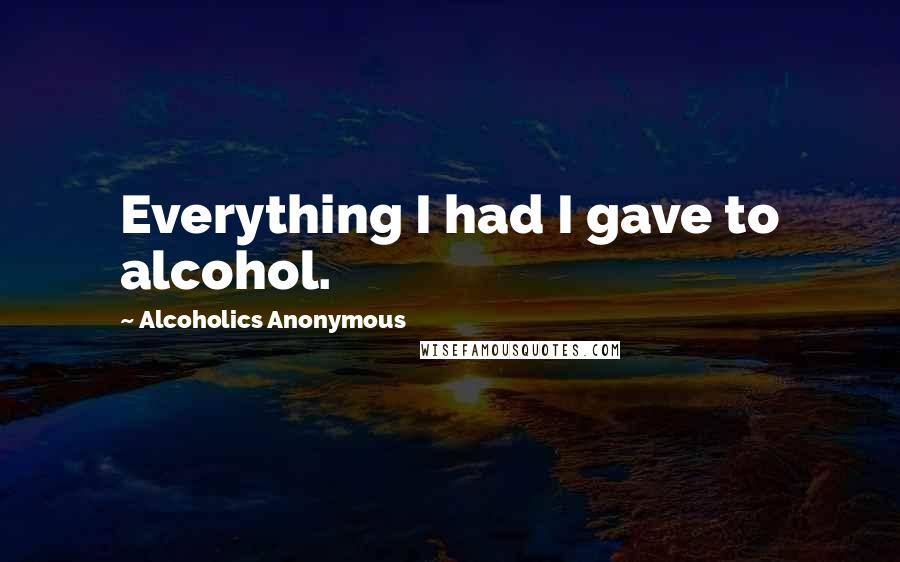 Everything I had I gave to alcohol.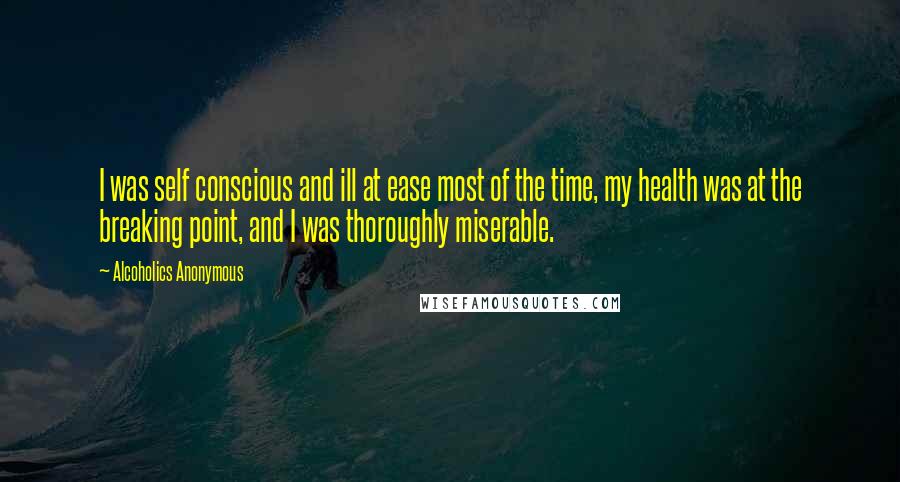 I was self conscious and ill at ease most of the time, my health was at the breaking point, and I was thoroughly miserable.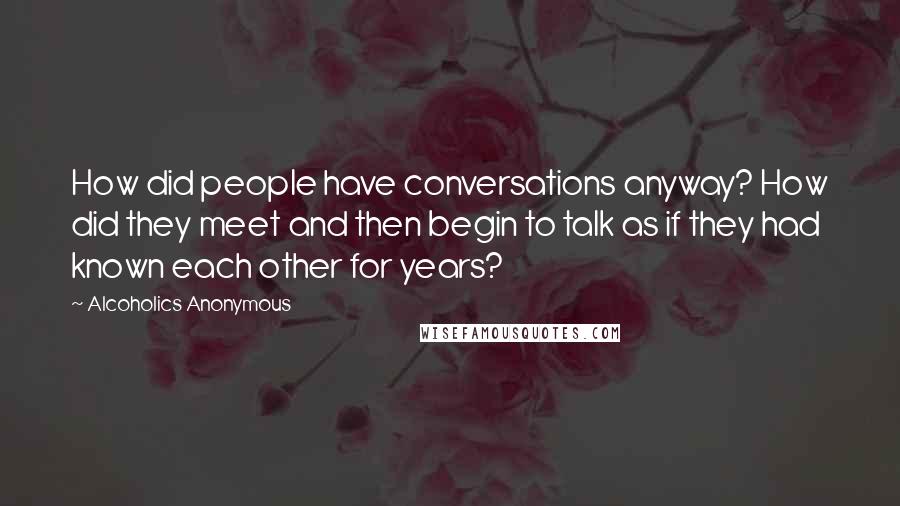 How did people have conversations anyway? How did they meet and then begin to talk as if they had known each other for years?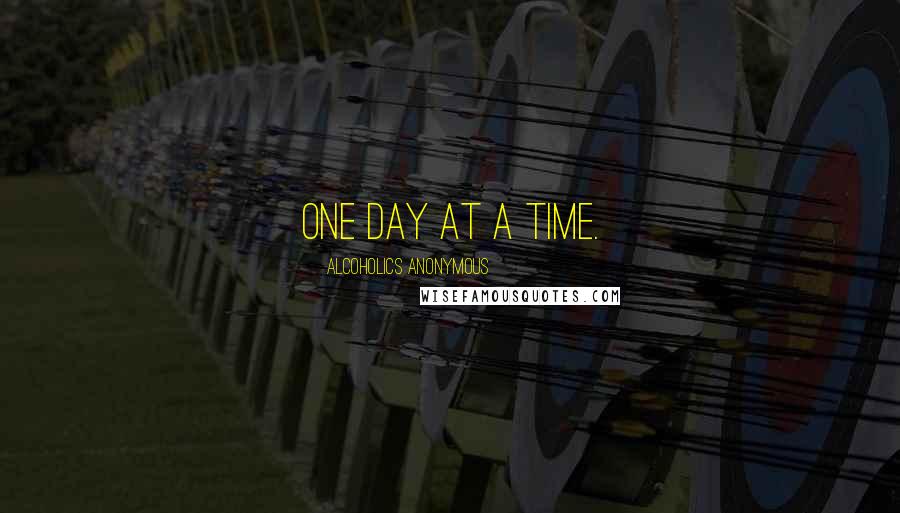 One day at a time.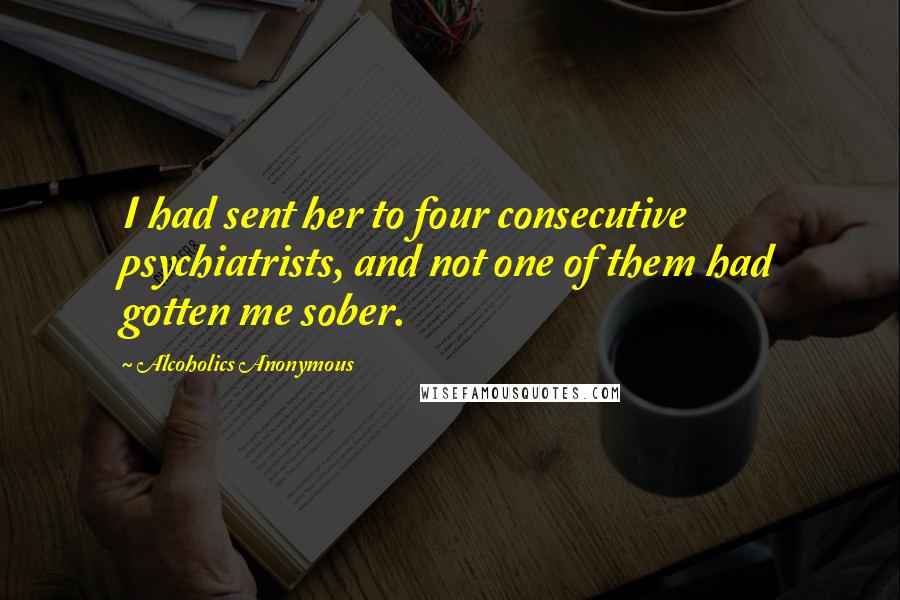 I had sent her to four consecutive psychiatrists, and not one of them had gotten me sober.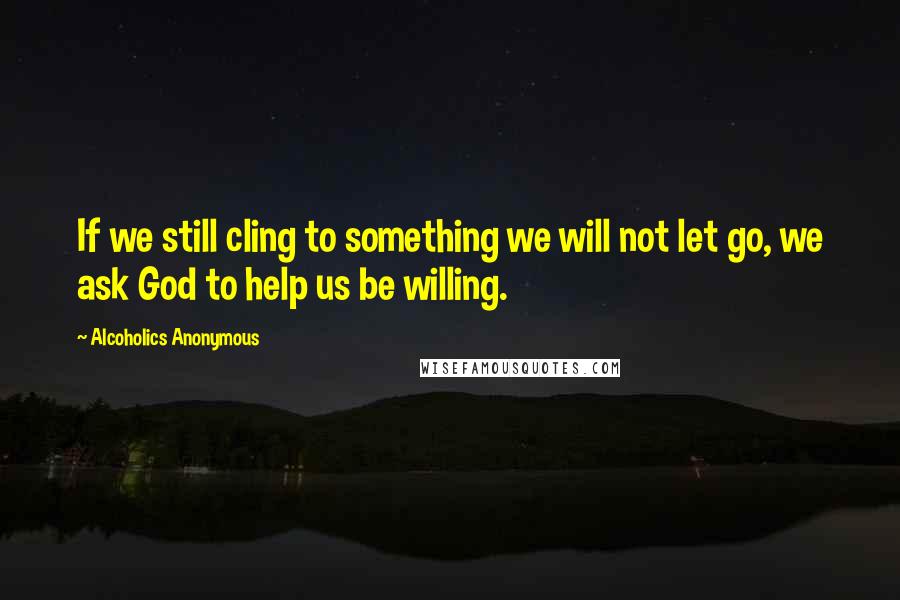 If we still cling to something we will not let go, we ask God to help us be willing.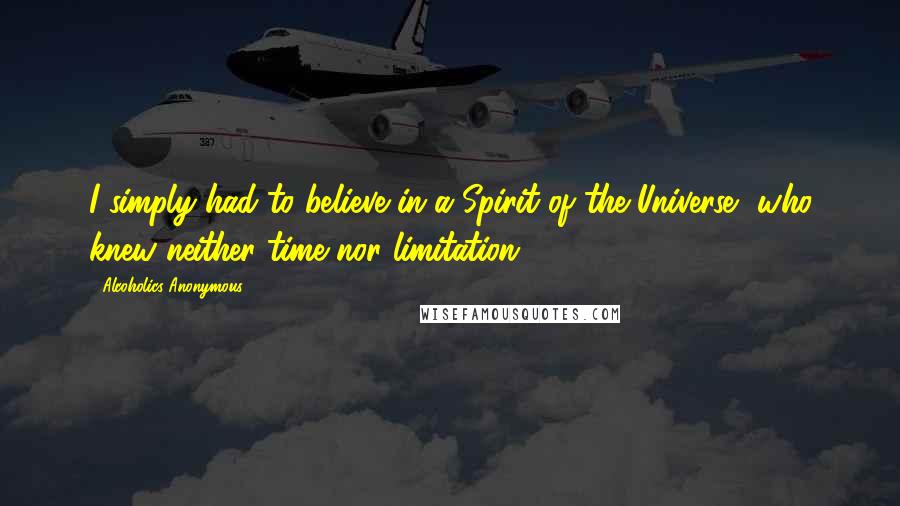 I simply had to believe in a Spirit of the Universe, who knew neither time nor limitation.