Dyin's Quotes
Collection of top 19 famous quotes about Dyin's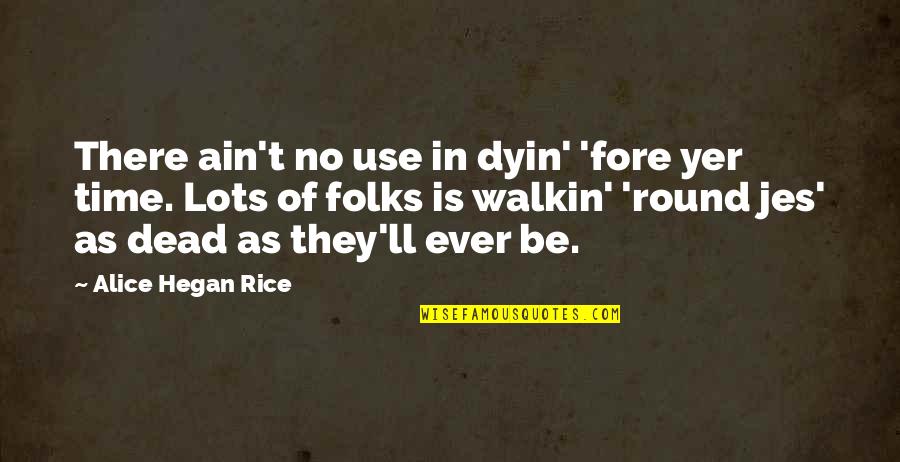 There ain't no use in dyin' 'fore yer time. Lots of folks is walkin' 'round jes' as dead as they'll ever be.
—
Alice Hegan Rice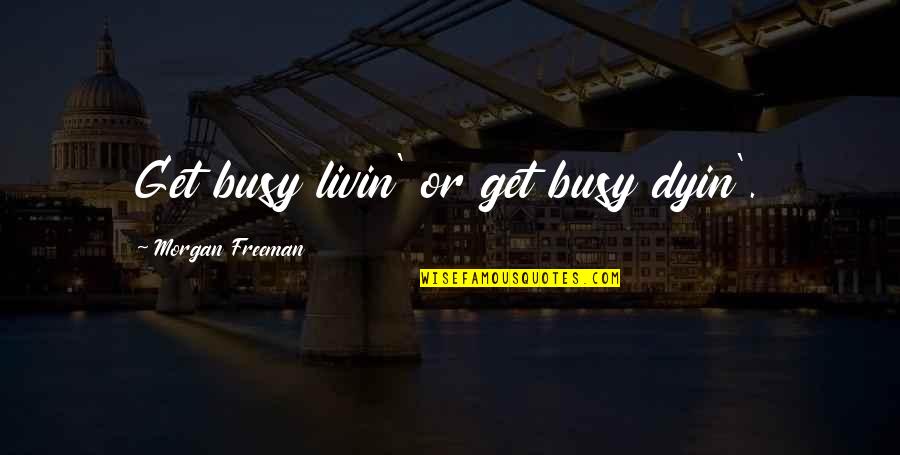 Get busy livin' or get busy dyin'.
—
Morgan Freeman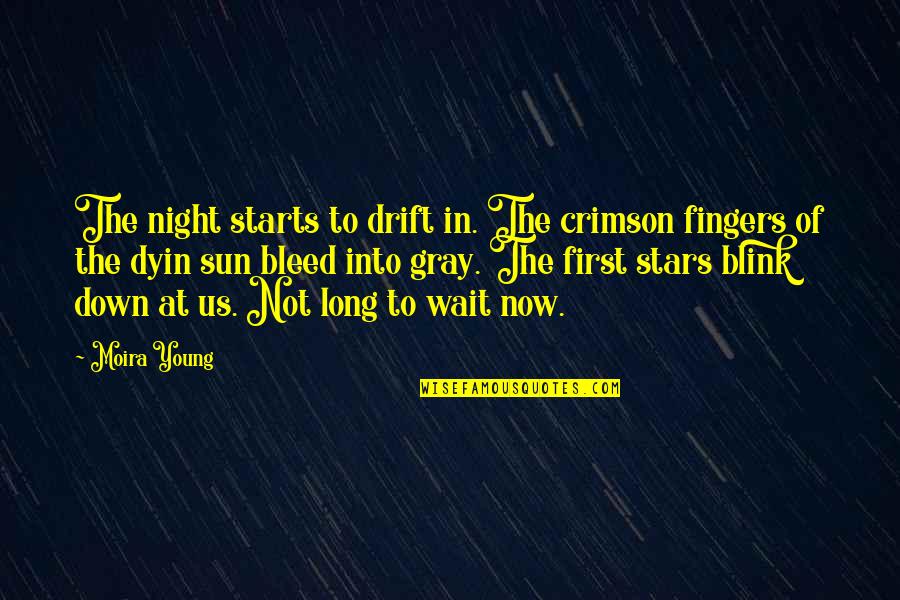 The night starts to drift in. The crimson fingers of the dyin sun bleed into gray. The first stars blink down at us. Not long to wait now. —
Moira Young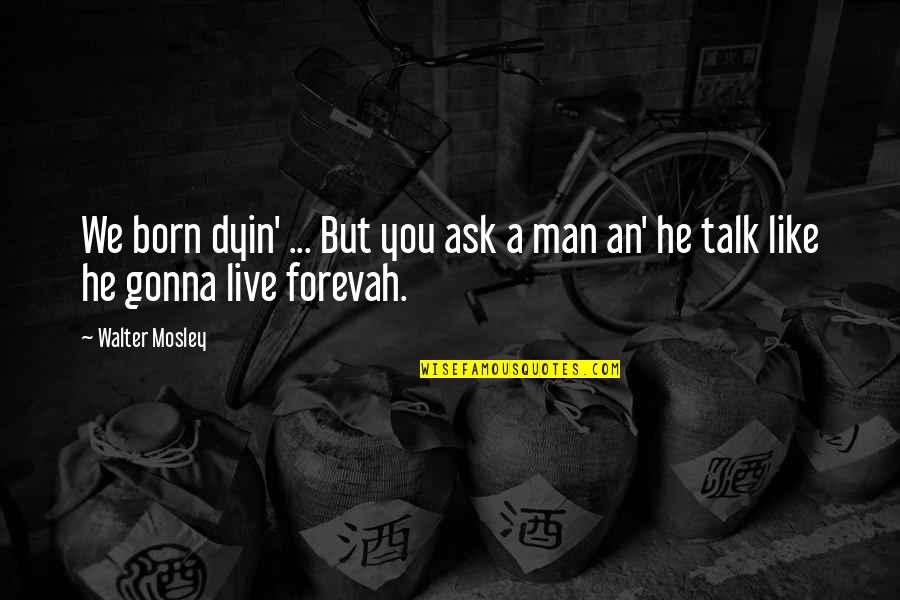 We born dyin' ... But you ask a man an' he talk like he gonna live forevah. —
Walter Mosley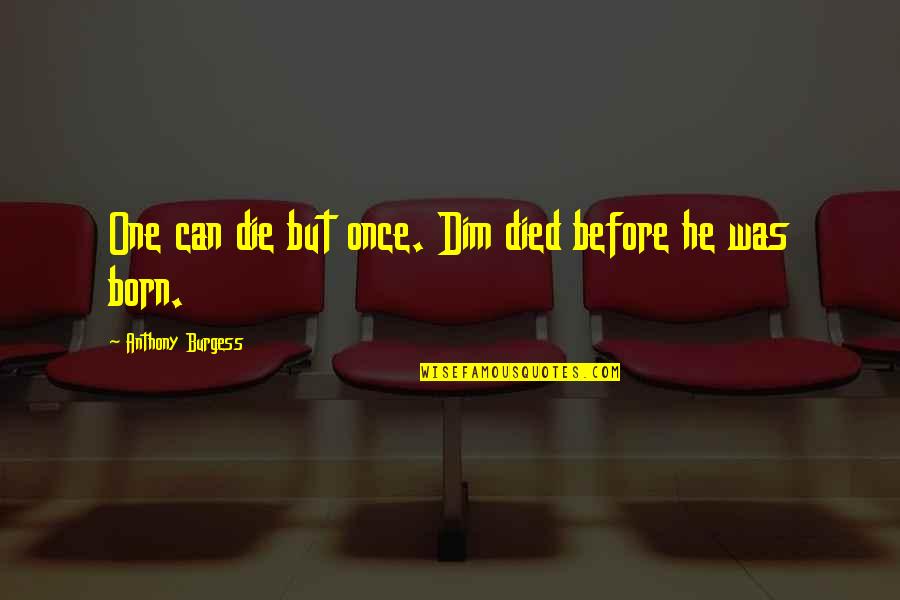 One can die but once. Dim died before he was born. —
Anthony Burgess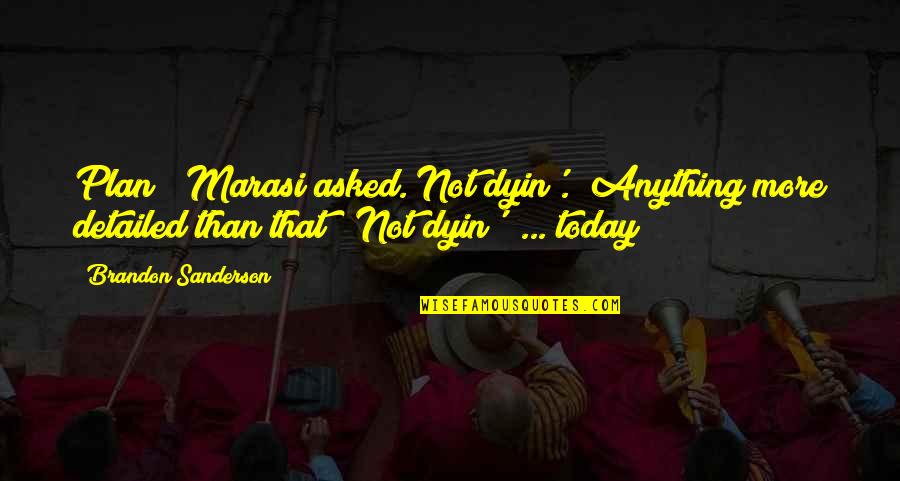 Plan?" Marasi asked.
"Not dyin'."
"Anything more detailed than that?"
"Not dyin' ... today? —
Brandon Sanderson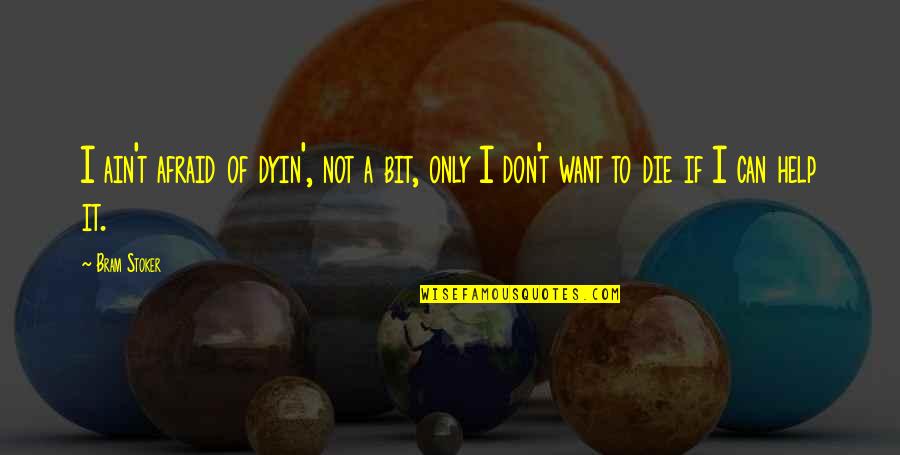 I ain't afraid of dyin', not a bit, only I don't want to die if I can help it. —
Bram Stoker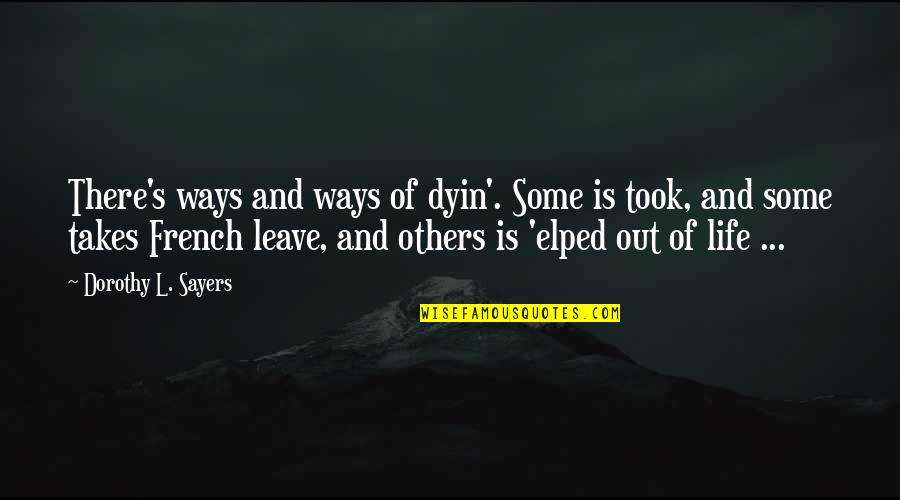 There's ways and ways of dyin'. Some is took, and some takes French leave, and others is 'elped out of life ... —
Dorothy L. Sayers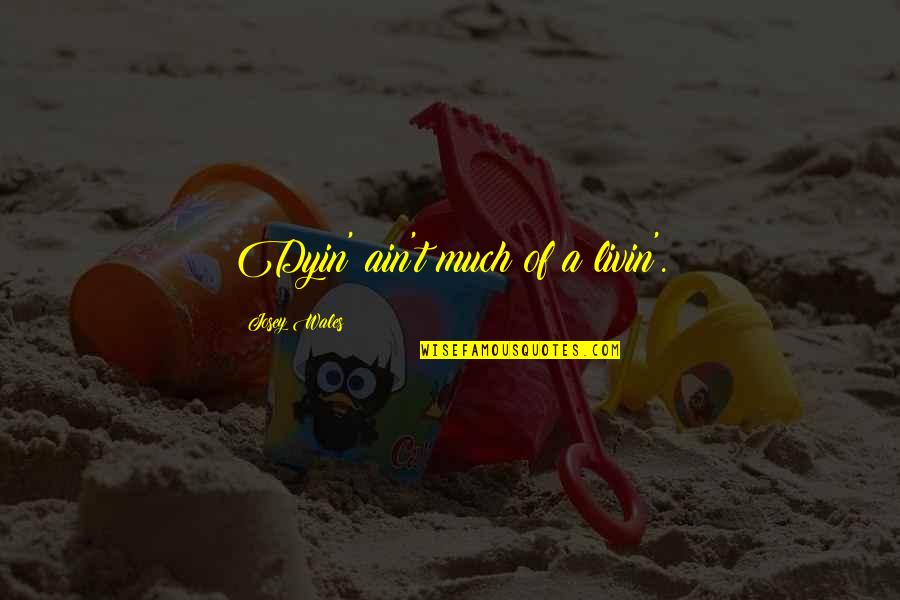 Dyin' ain't much of a livin'. —
Josey Wales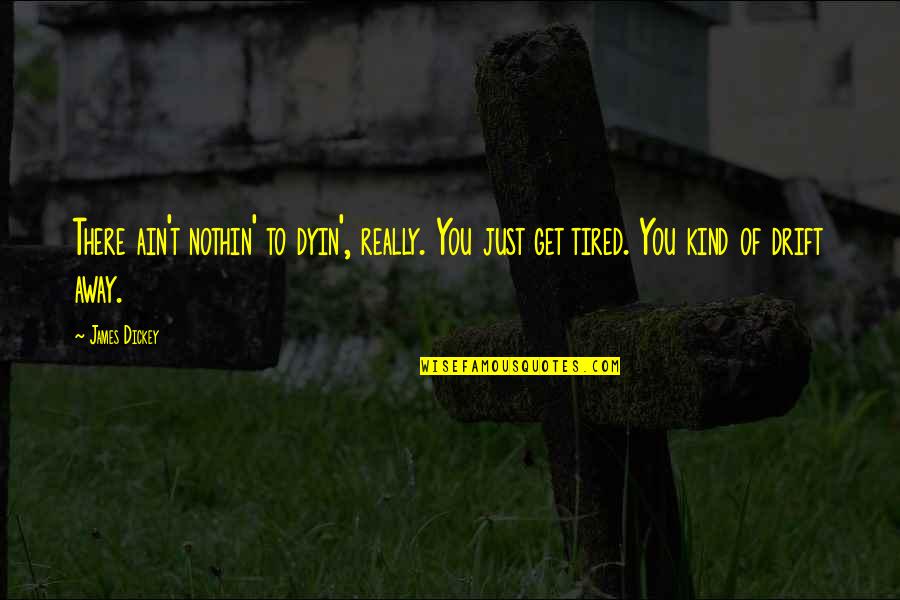 There ain't nothin' to dyin', really. You just get tired. You kind of drift away. —
James Dickey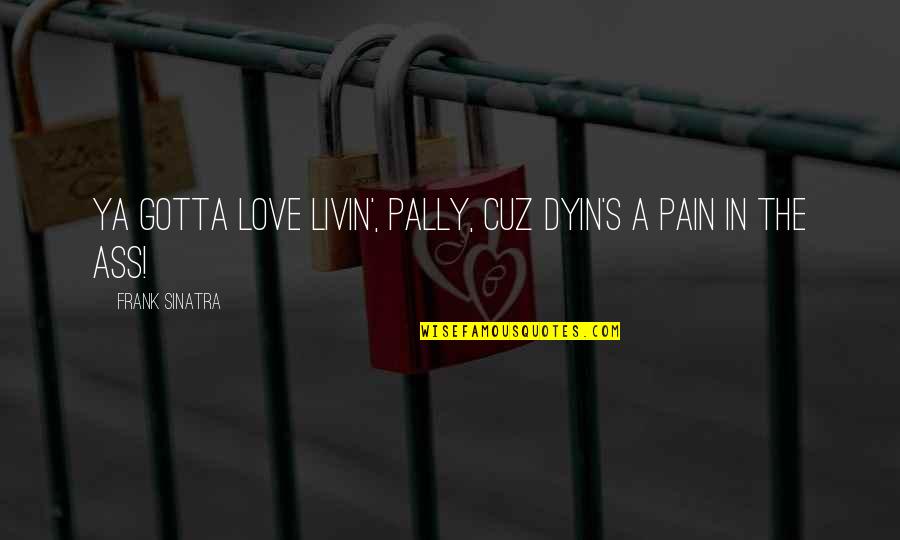 Ya gotta love livin', pally, cuz
dyin's
a pain in the ass! —
Frank Sinatra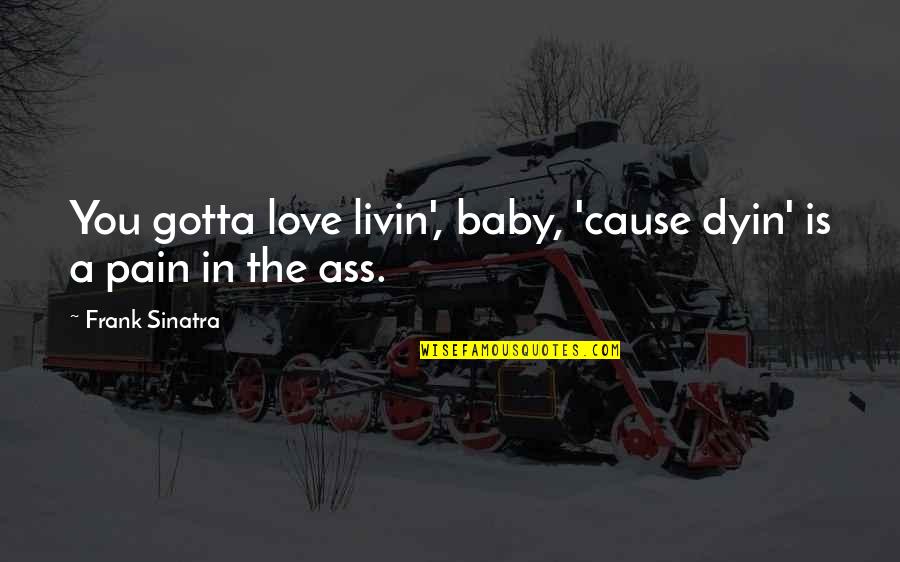 You gotta love livin', baby, 'cause dyin' is a pain in the ass. —
Frank Sinatra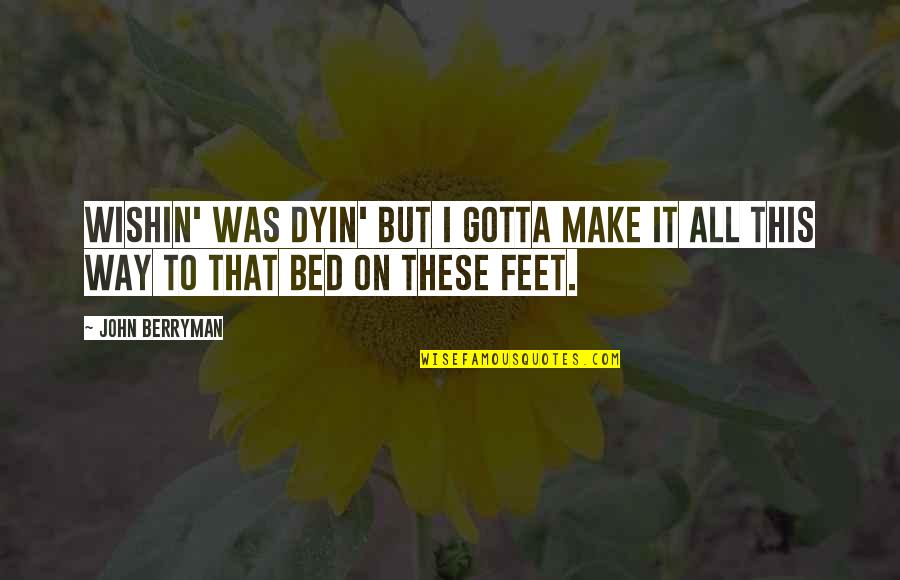 Wishin' was dyin' but I gotta make it all this way to that bed on these feet. —
John Berryman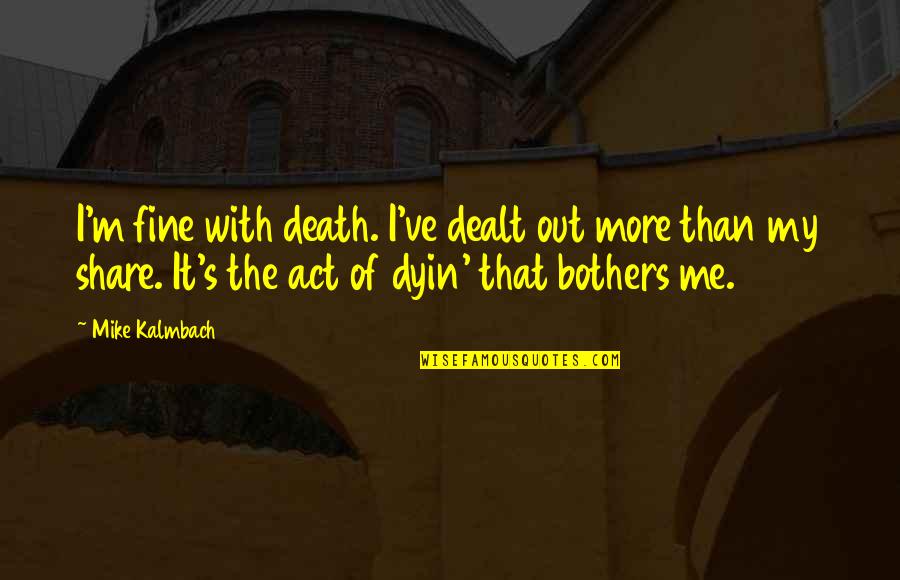 I'm fine with death. I've dealt out more than my share. It's the act of dyin' that bothers me. —
Mike Kalmbach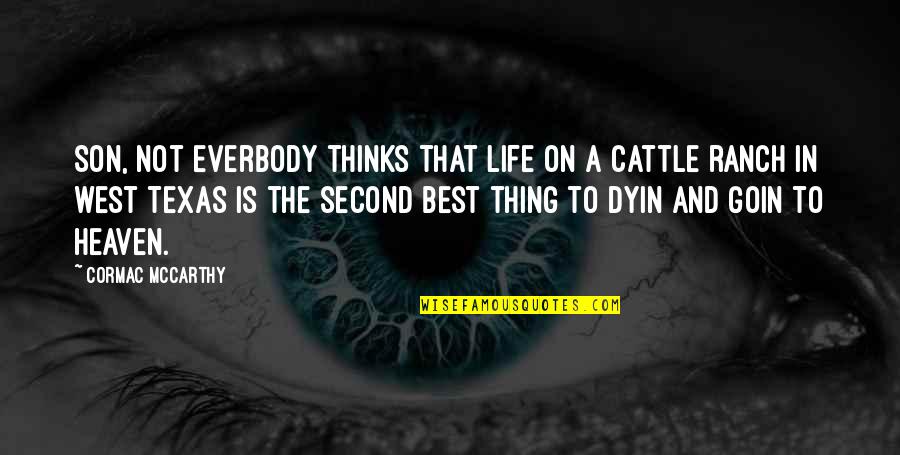 Son, not everbody thinks that life on a cattle ranch in west Texas is the second best thing to dyin and goin to heaven. —
Cormac McCarthy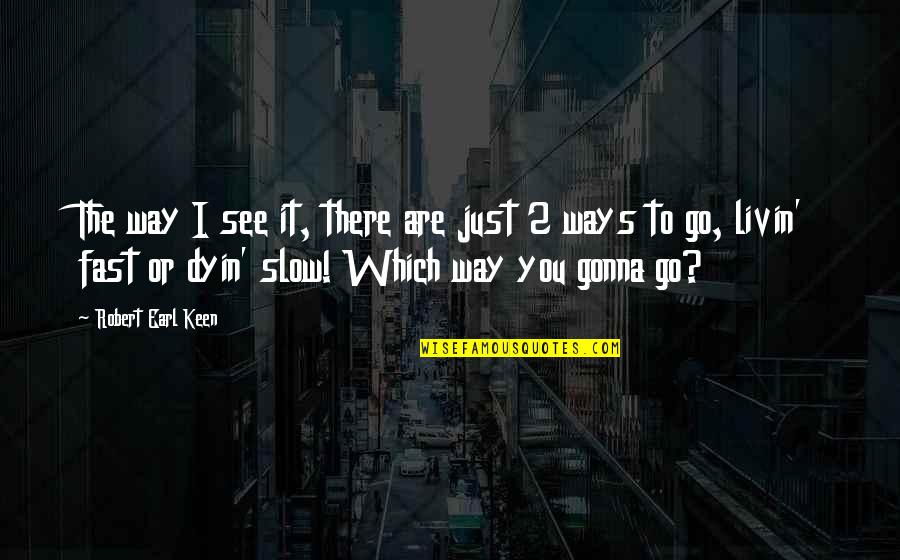 The way I see it, there are just 2 ways to go, livin' fast or dyin' slow! Which way you gonna go? —
Robert Earl Keen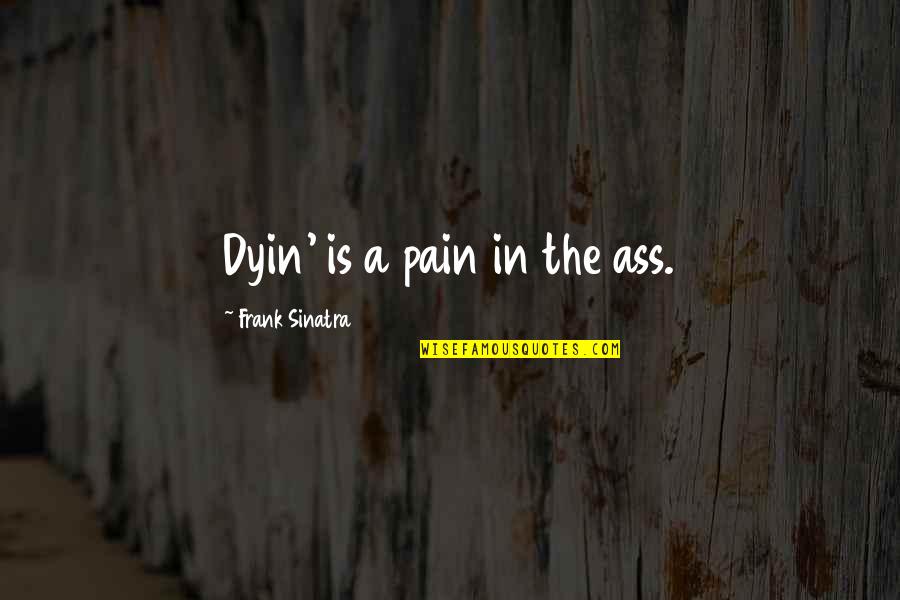 Dyin' is a pain in the ass. —
Frank Sinatra