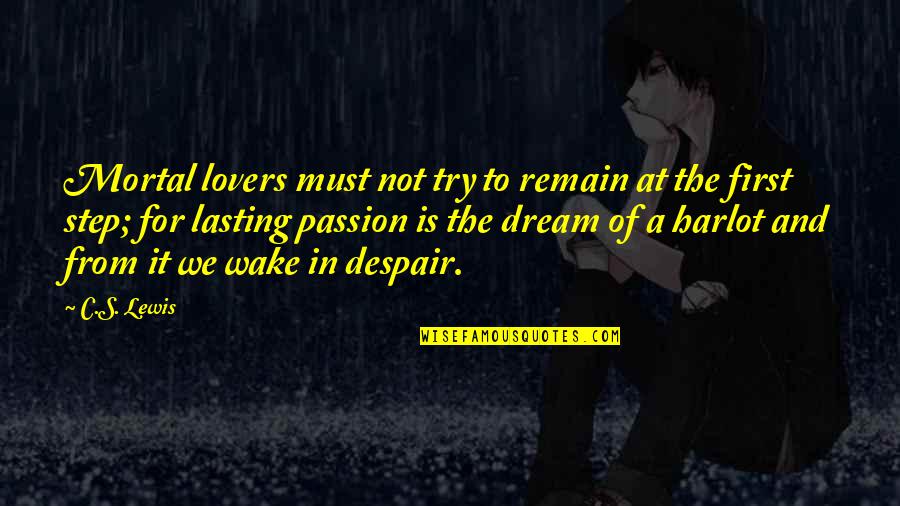 Mortal lovers must not try to remain at the first step; for lasting passion is the dream of a harlot and from it we wake in despair.
—
C.S. Lewis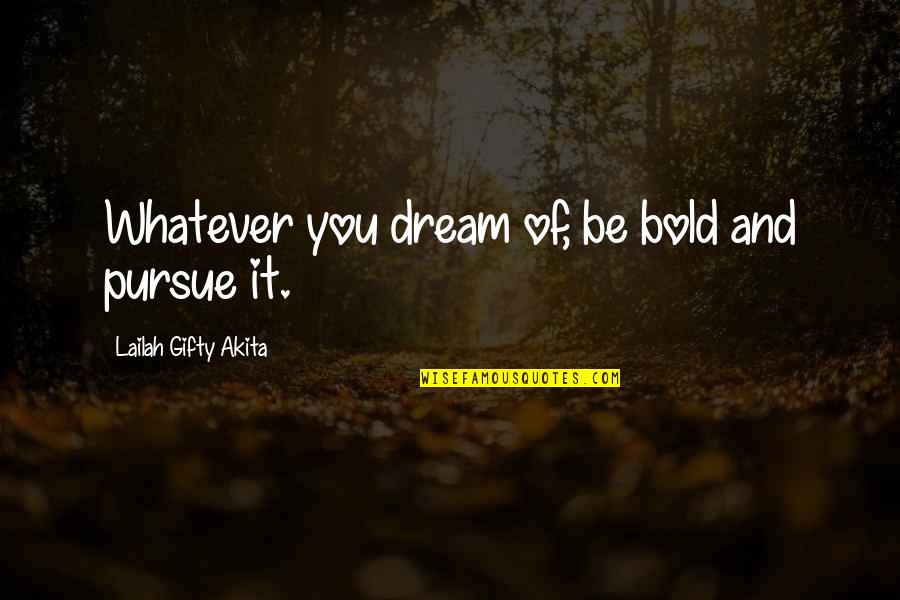 Whatever you dream of, be bold and pursue it.
—
Lailah Gifty Akita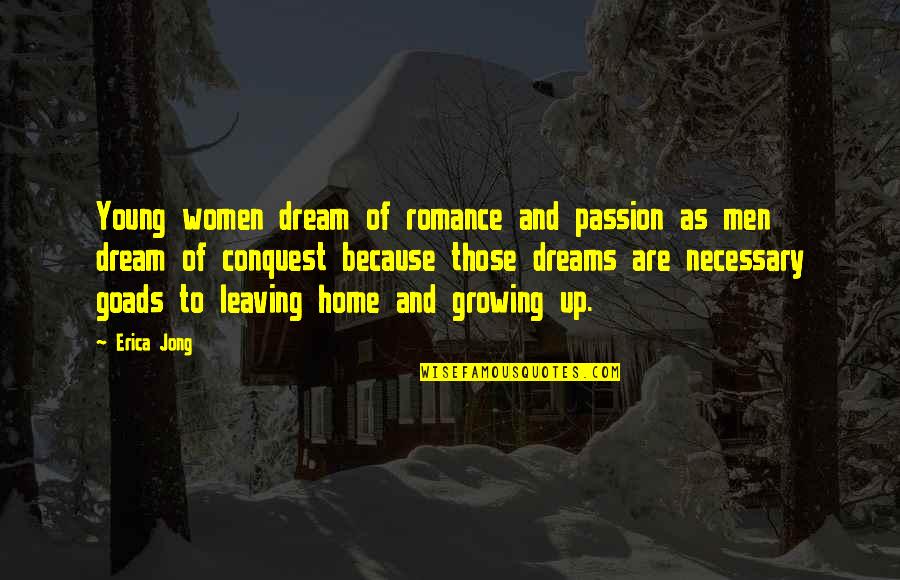 Young women dream of romance and passion as men dream of conquest because those dreams are necessary goads to leaving home and growing up.
—
Erica Jong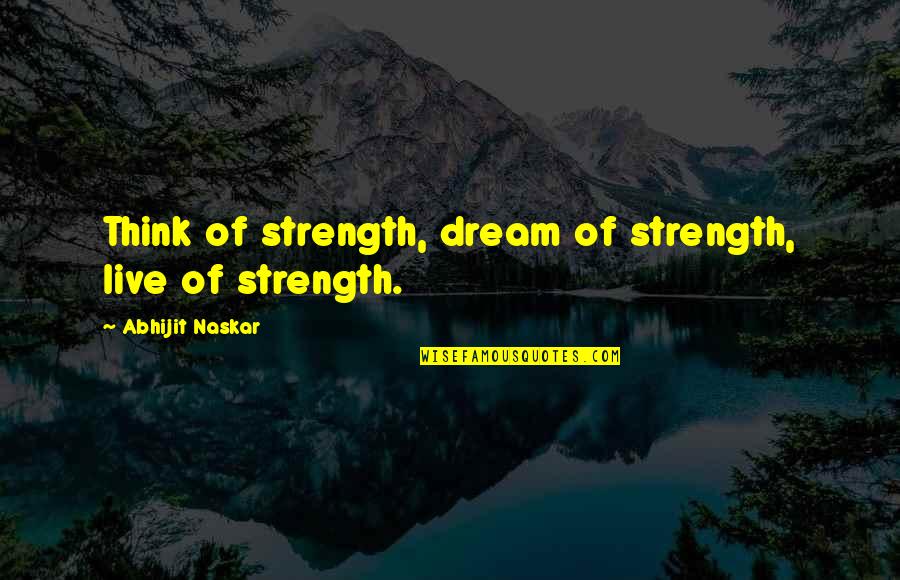 Think of strength, dream of strength, live of strength.
—
Abhijit Naskar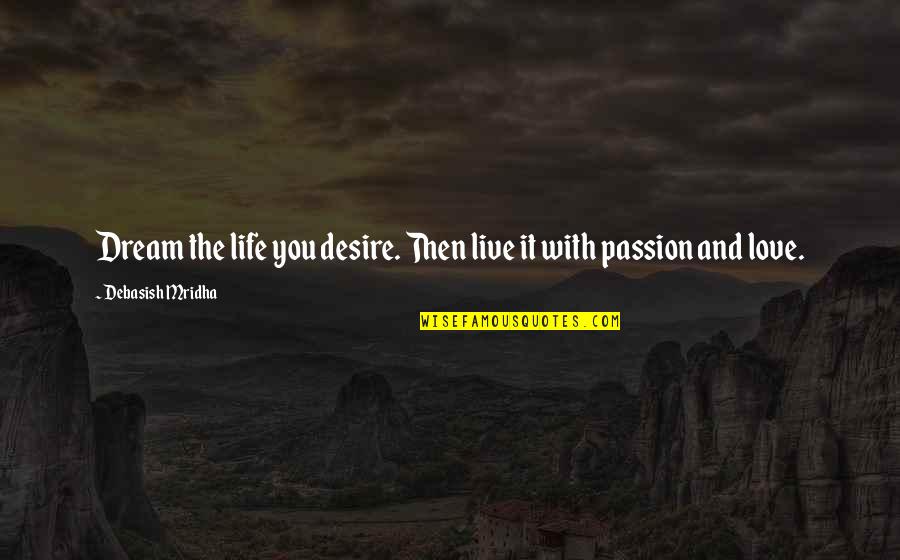 Dream the life you desire. Then live it with passion and love.
—
Debasish Mridha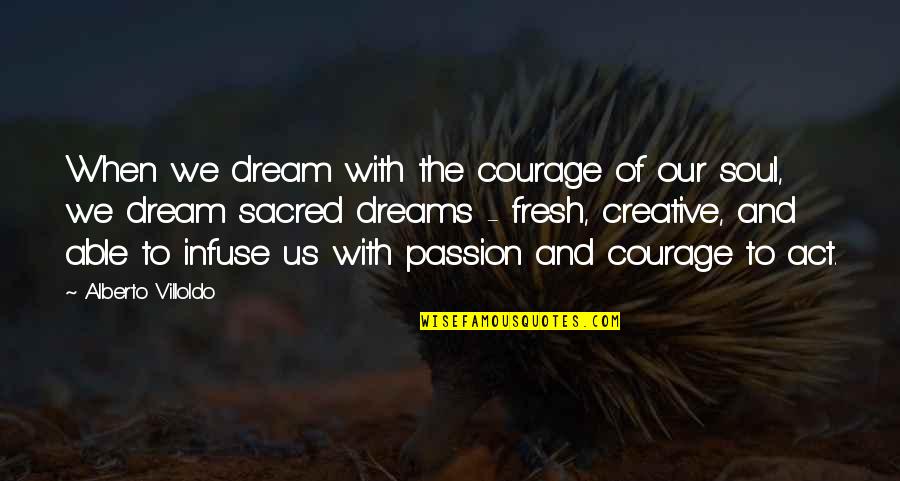 When we dream with the courage of our soul, we dream sacred dreams - fresh, creative, and able to infuse us with passion and courage to act.
—
Alberto Villoldo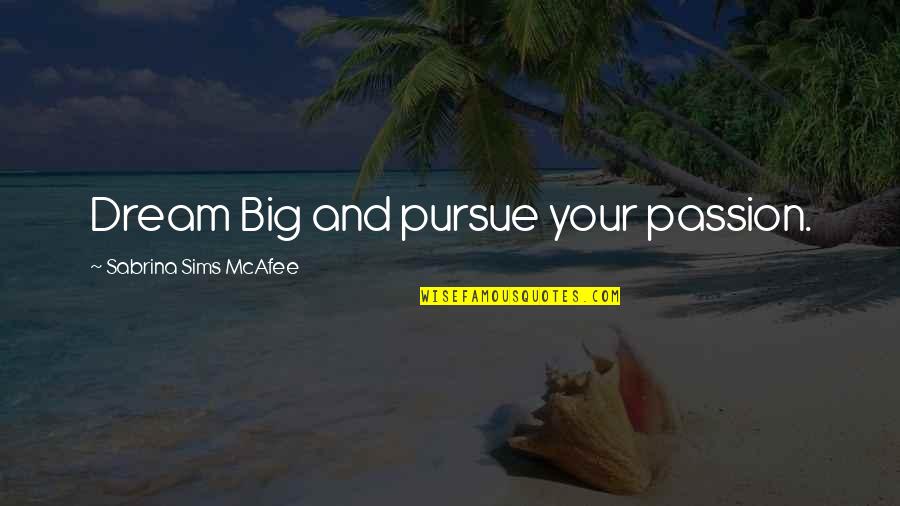 Dream Big and pursue your passion.
—
Sabrina Sims McAfee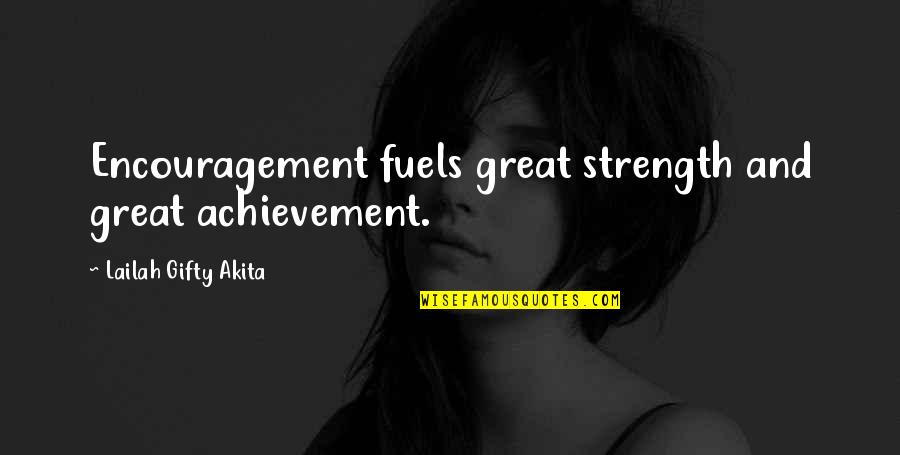 Encouragement fuels great strength and great achievement.
—
Lailah Gifty Akita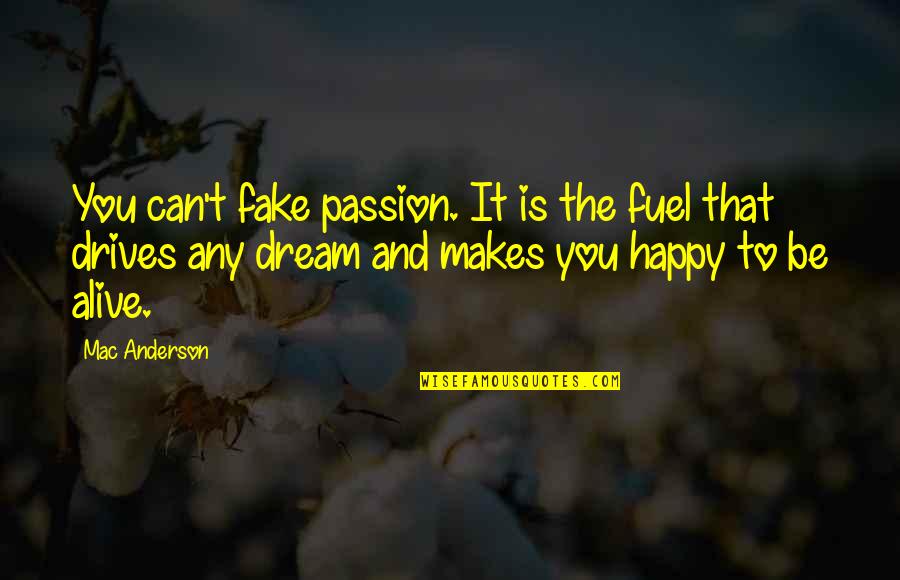 You can't fake passion. It is the fuel that drives any dream and makes you happy to be alive.
—
Mac Anderson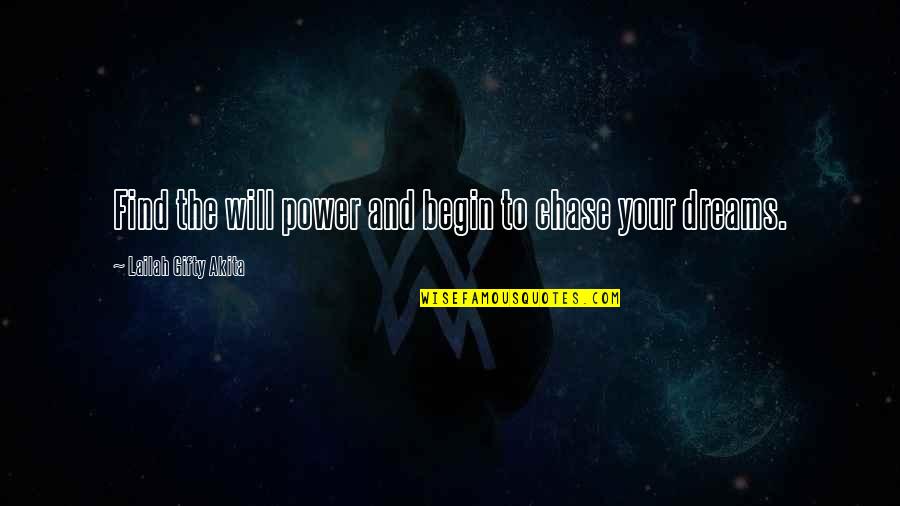 Find the will power and begin to chase your dreams.
—
Lailah Gifty Akita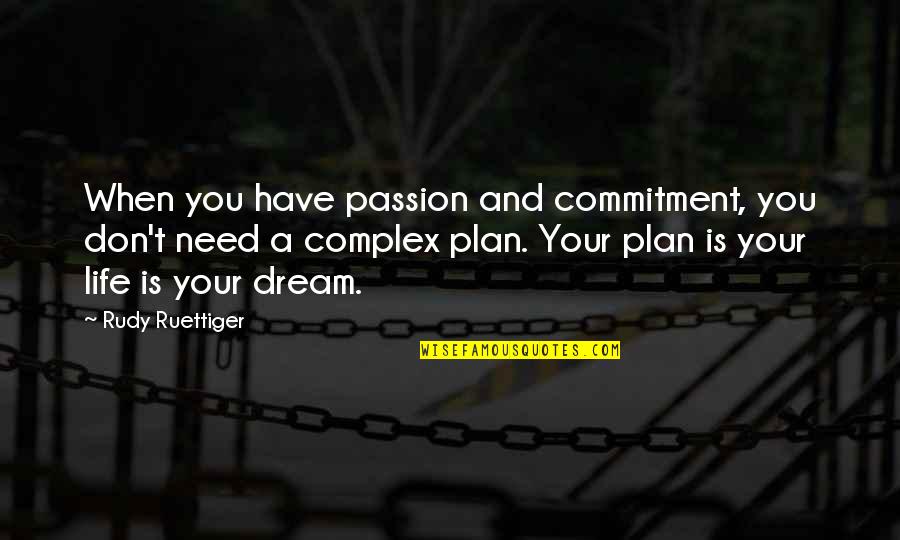 When you have passion and commitment, you don't need a complex plan. Your plan is your life is your dream.
—
Rudy Ruettiger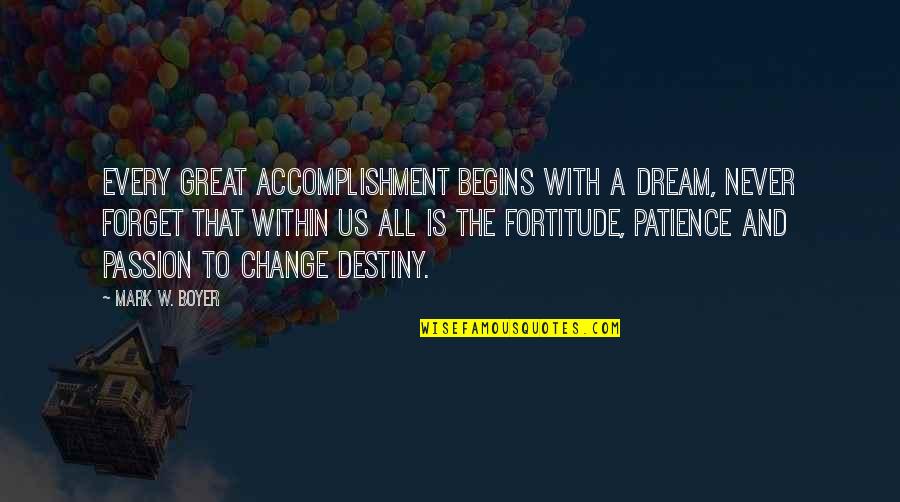 Every great accomplishment begins with a dream, never forget that within us all is the fortitude, patience and passion to change destiny.
—
Mark W. Boyer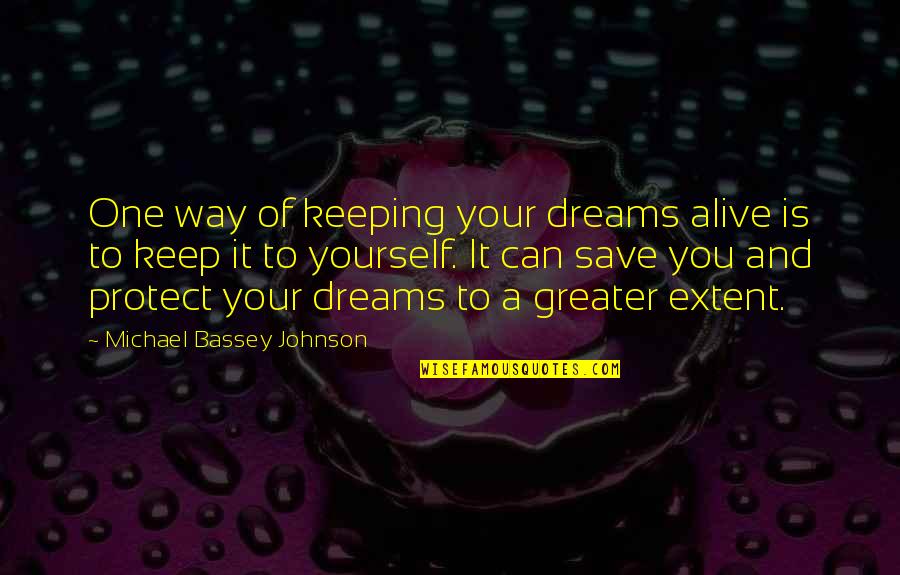 One way of keeping your dreams alive is to keep it to yourself. It can save you and protect your dreams to a greater extent.
—
Michael Bassey Johnson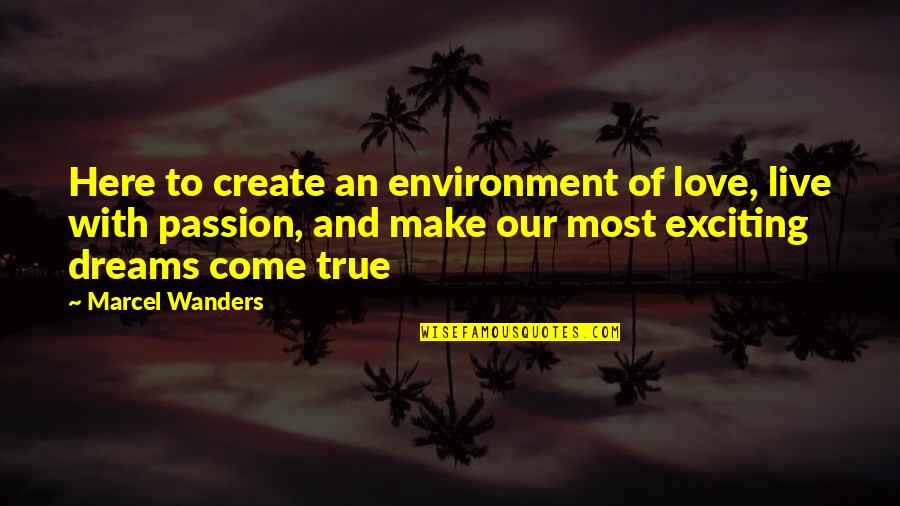 Here to create an environment of love, live with passion, and make our most exciting dreams come true
—
Marcel Wanders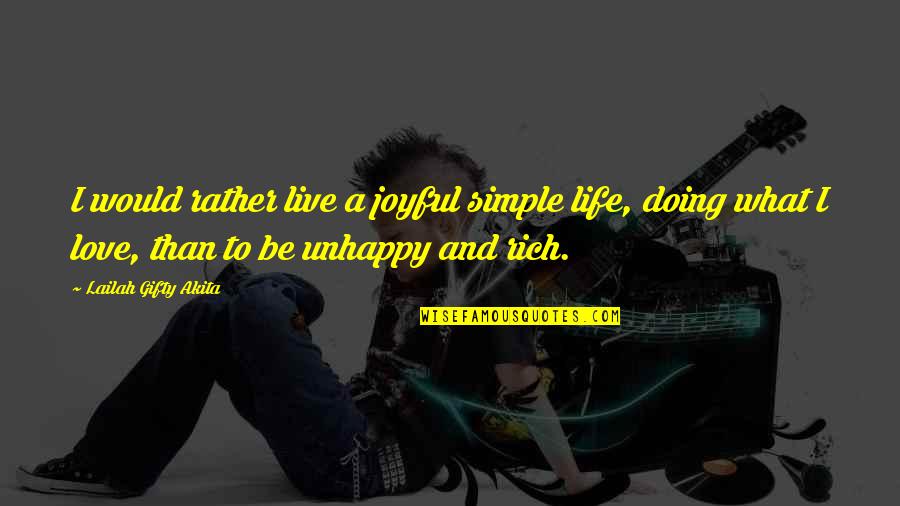 I would rather live a joyful simple life, doing what I love, than to be unhappy and rich. —
Lailah Gifty Akita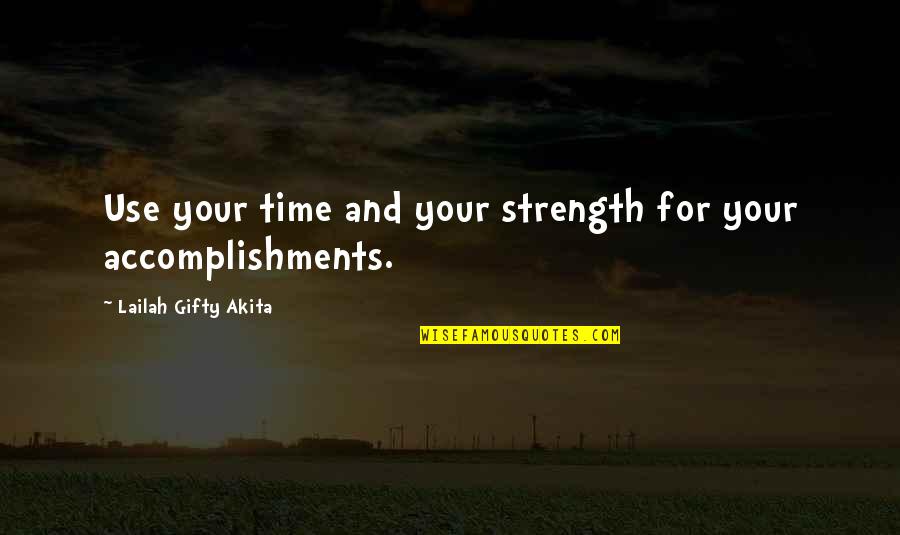 Use your time and your strength for your accomplishments. —
Lailah Gifty Akita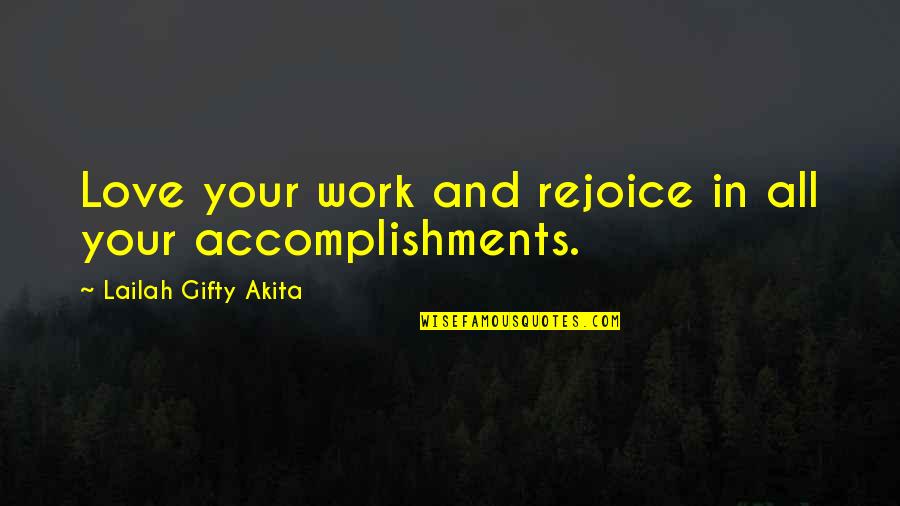 Love your work and rejoice in all your accomplishments. —
Lailah Gifty Akita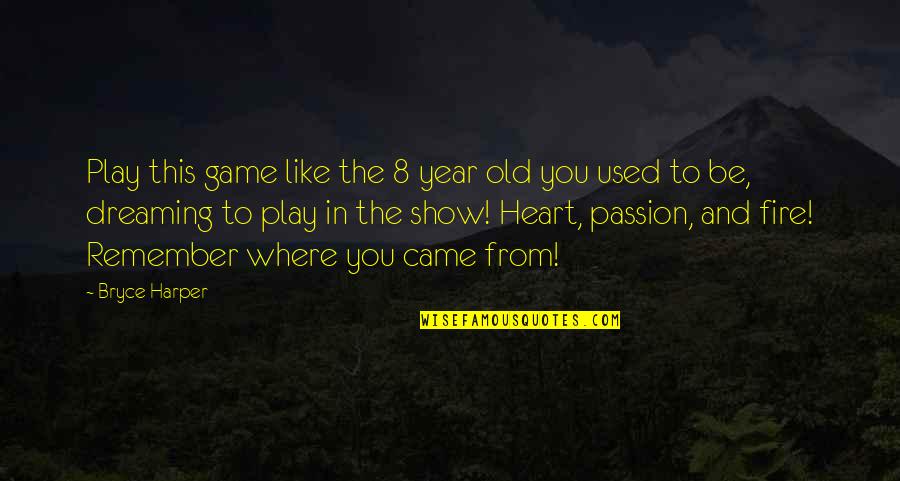 Play this game like the 8 year old you used to be, dreaming to play in the show! Heart, passion, and fire! Remember where you came from! —
Bryce Harper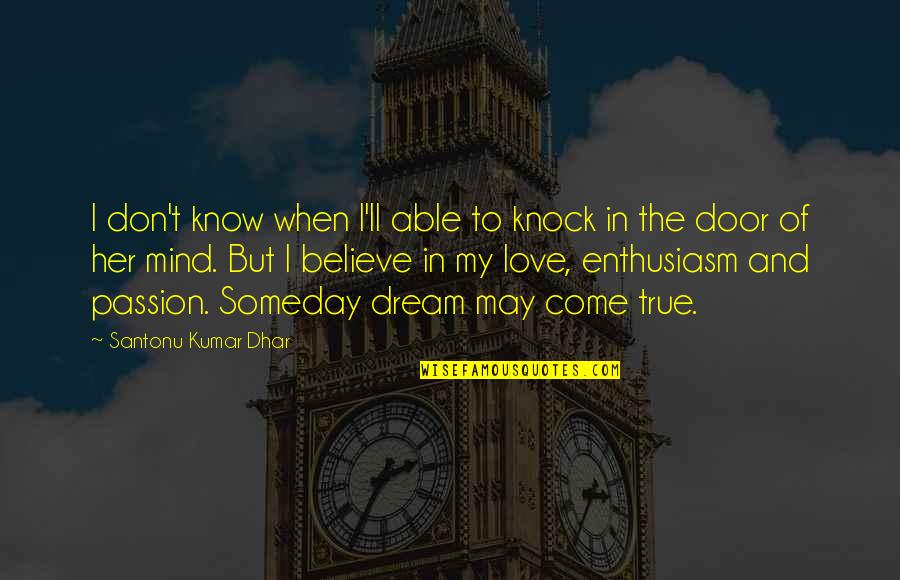 I don't know when I'll able to knock in the door of her mind. But I believe in my love, enthusiasm and passion. Someday dream may come true. —
Santonu Kumar Dhar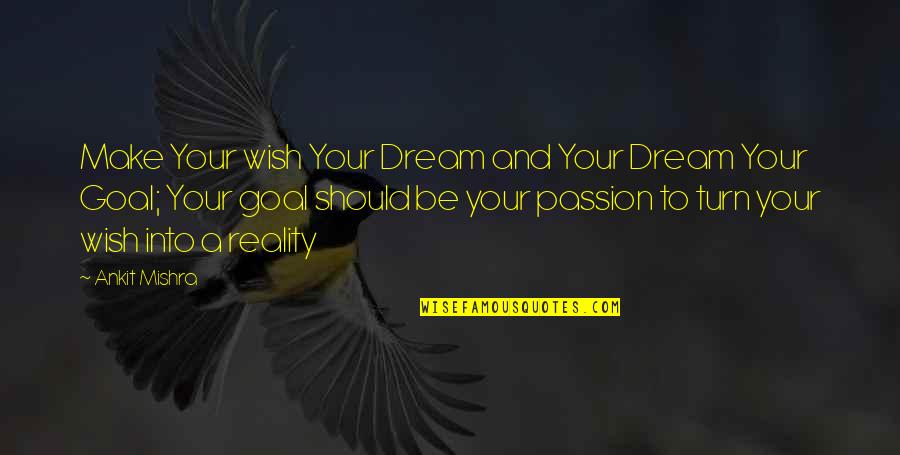 Make Your wish Your Dream and Your Dream Your Goal; Your goal should be your passion to turn your wish into a reality —
Ankit Mishra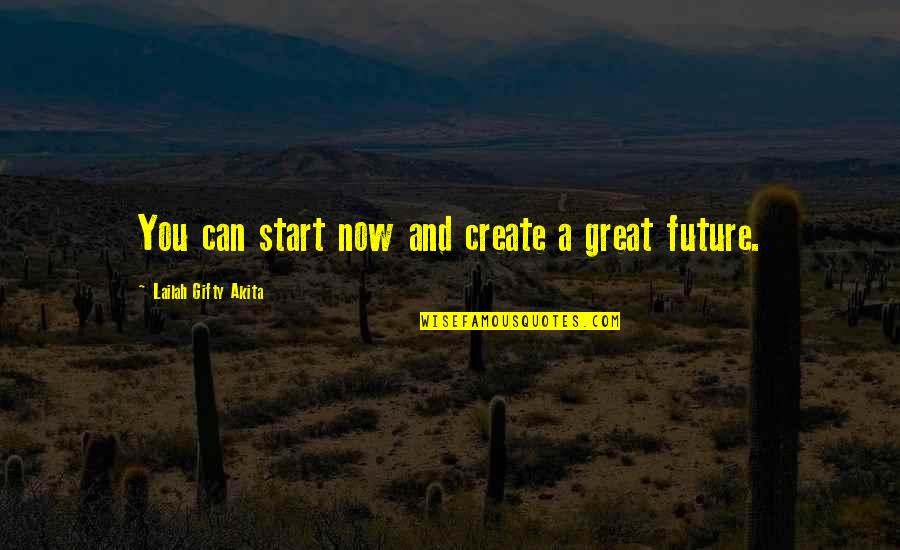 You can start now and create a great future. —
Lailah Gifty Akita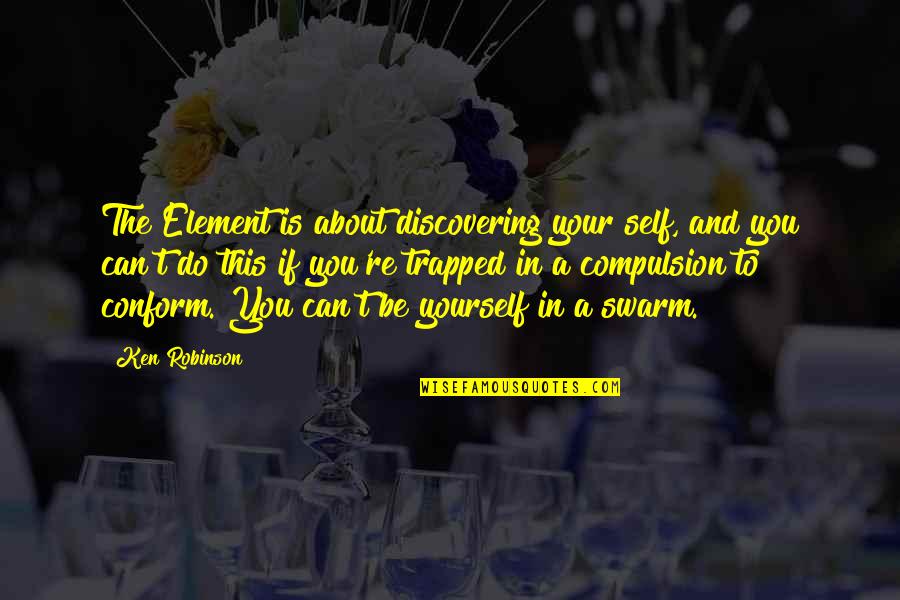 The Element is about discovering your self, and you can't do this if you're trapped in a compulsion to conform. You can't be yourself in a swarm. —
Ken Robinson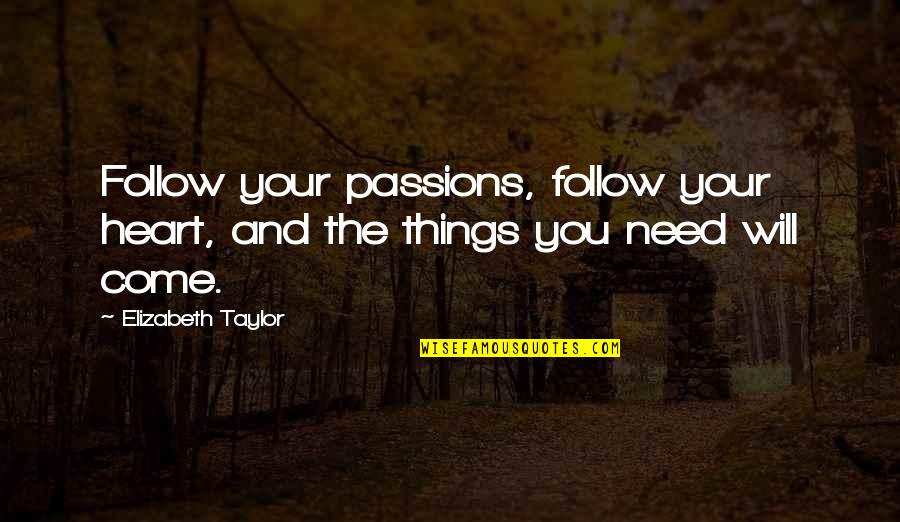 Follow your passions, follow your heart, and the things you need will come. —
Elizabeth Taylor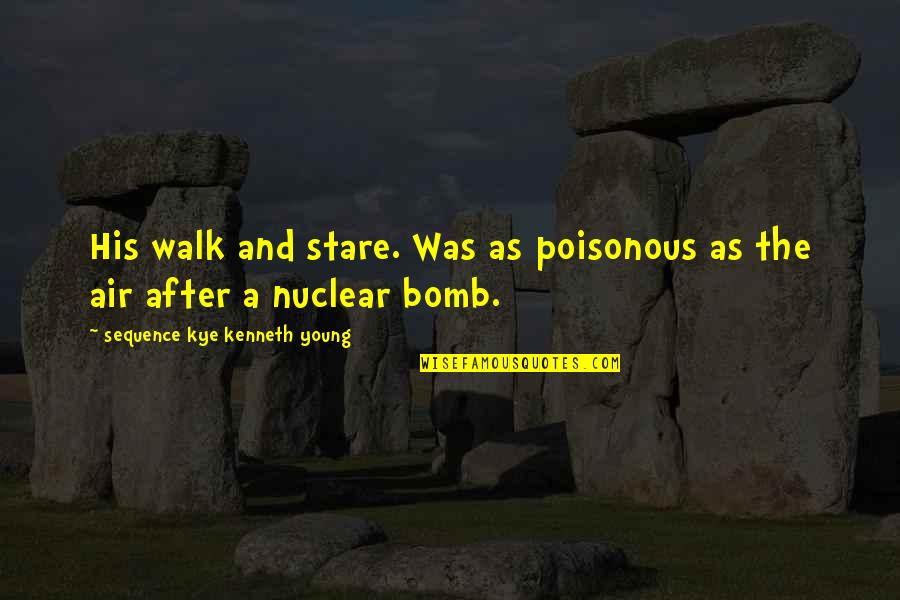 His walk and stare. Was as poisonous as the air after a nuclear bomb. —
Sequence Kye Kenneth Young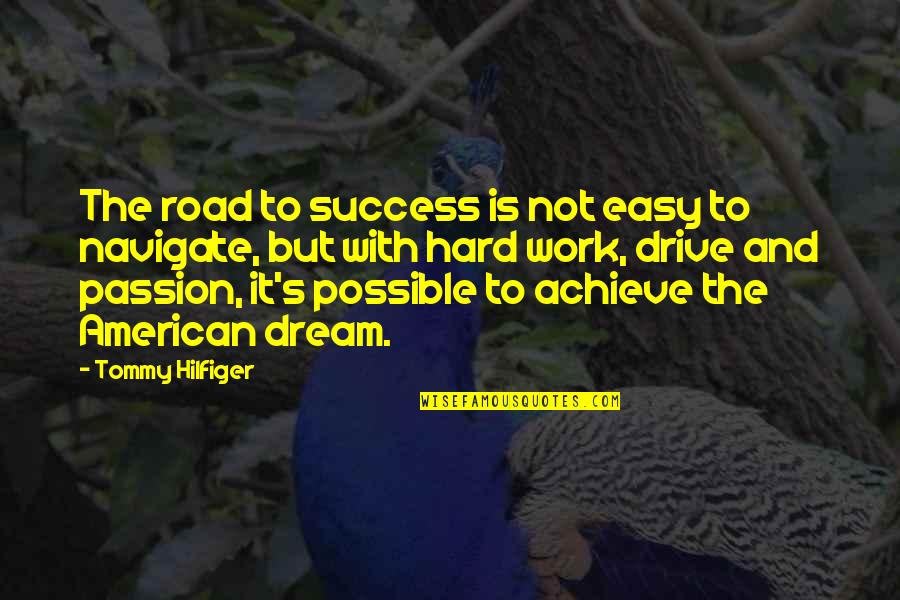 The road to success is not easy to navigate, but with hard work, drive and passion, it's possible to achieve the American dream. —
Tommy Hilfiger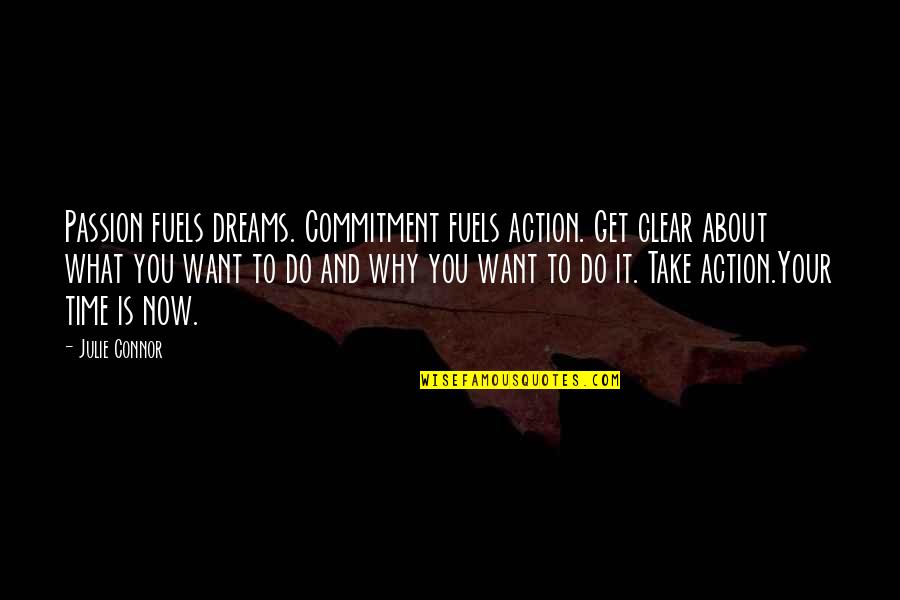 Passion fuels dreams. Commitment fuels action. Get clear about what you want to do and why you want to do it. Take action.
Your time is now. —
Julie Connor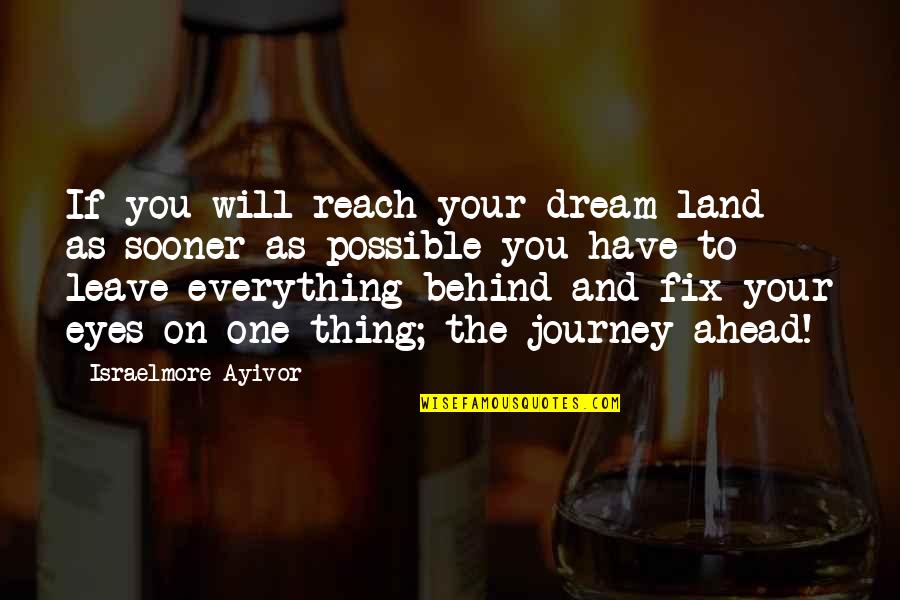 If you will reach your dream land as sooner as possible you have to leave everything behind and fix your eyes on one thing; the journey ahead! —
Israelmore Ayivor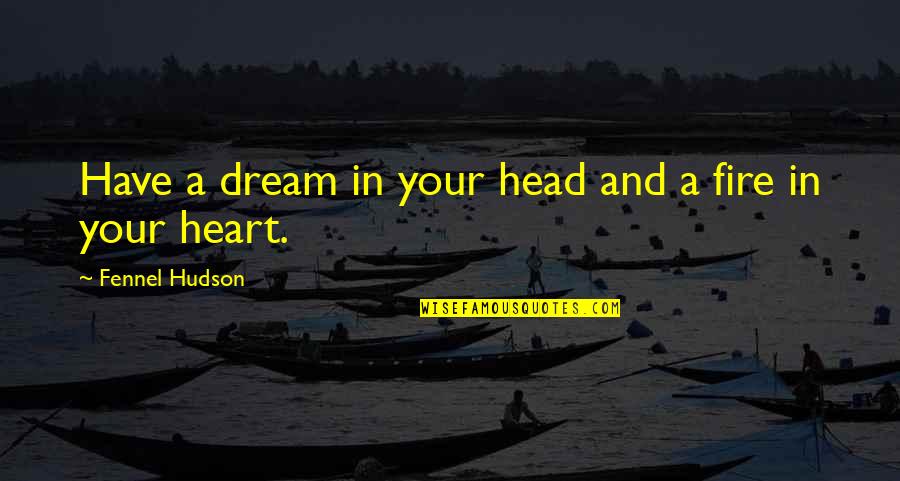 Have a dream in your head and a fire in your heart. —
Fennel Hudson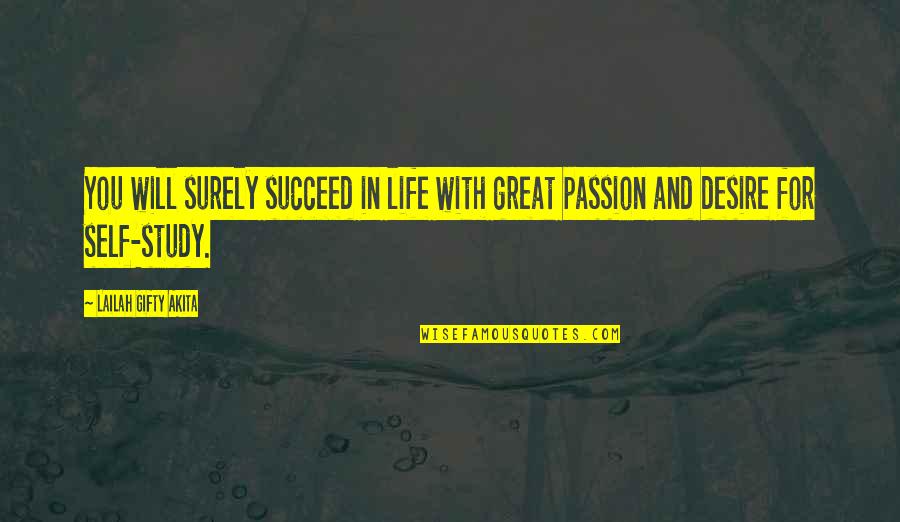 You will surely succeed in life with great passion and desire for self-study. —
Lailah Gifty Akita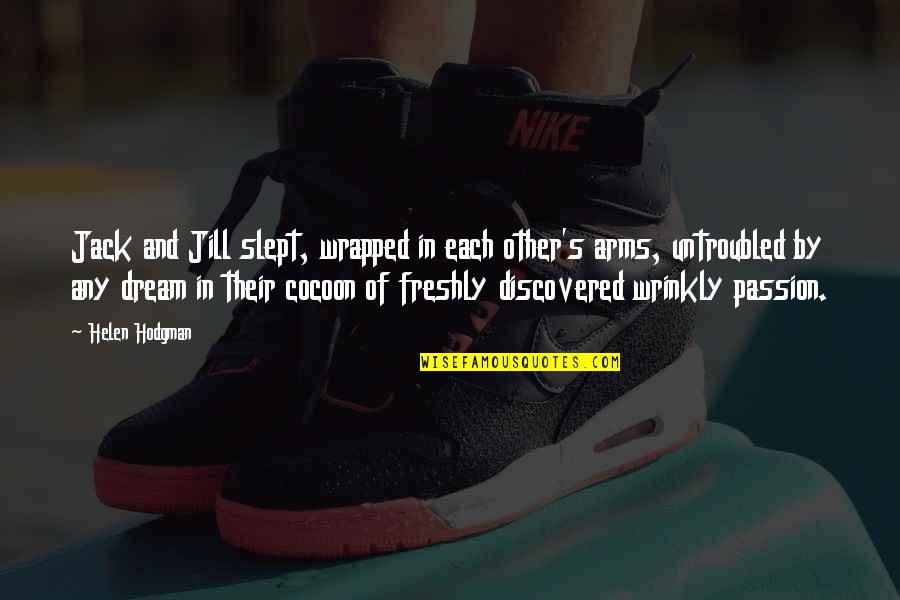 Jack and Jill slept, wrapped in each other's arms, untroubled by any dream in their cocoon of freshly discovered wrinkly passion. —
Helen Hodgman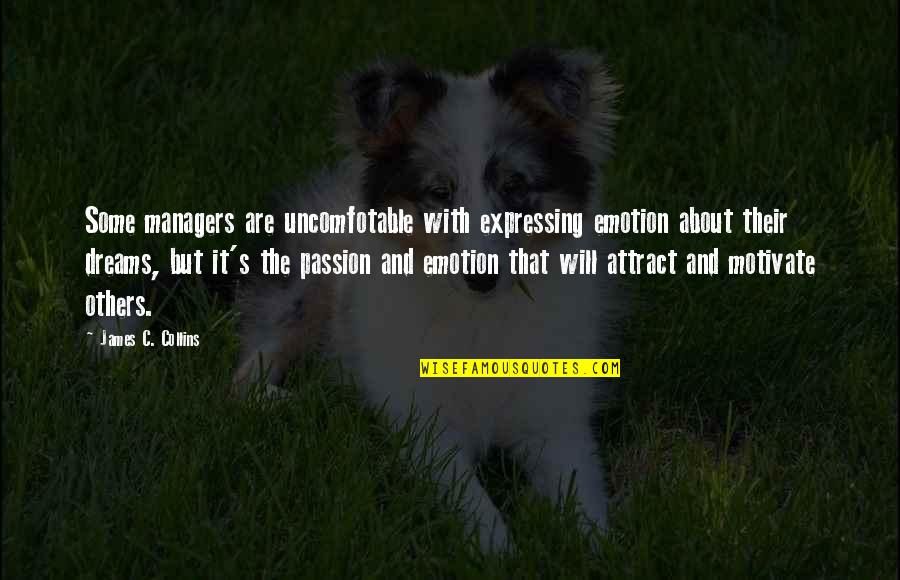 Some managers are uncomfotable with expressing emotion about their dreams, but it's the passion and emotion that will attract and motivate others. —
James C. Collins