Laura L. Sullivan Quotes
Top 4 wise famous quotes and sayings by Laura L. Sullivan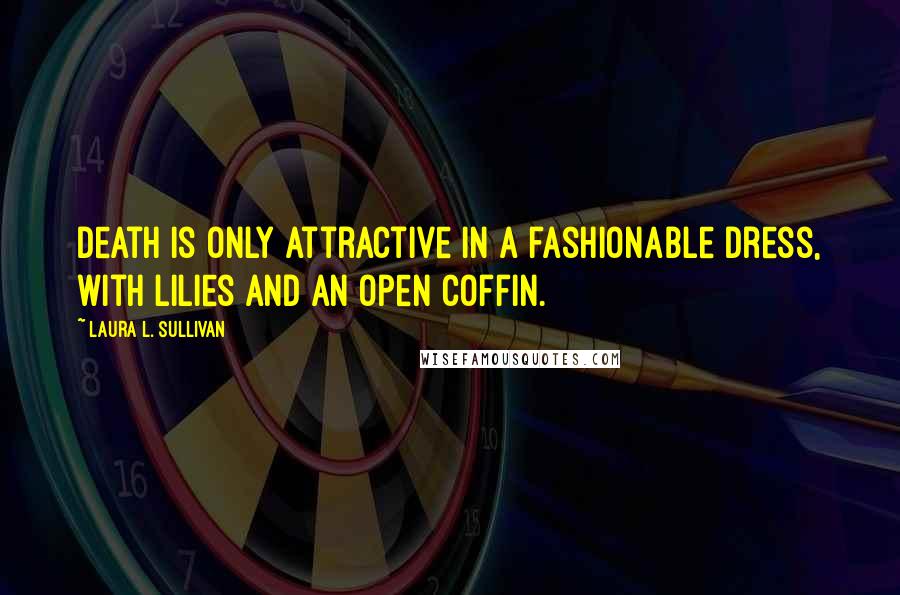 Death is only attractive in a fashionable dress, with lilies and an open coffin.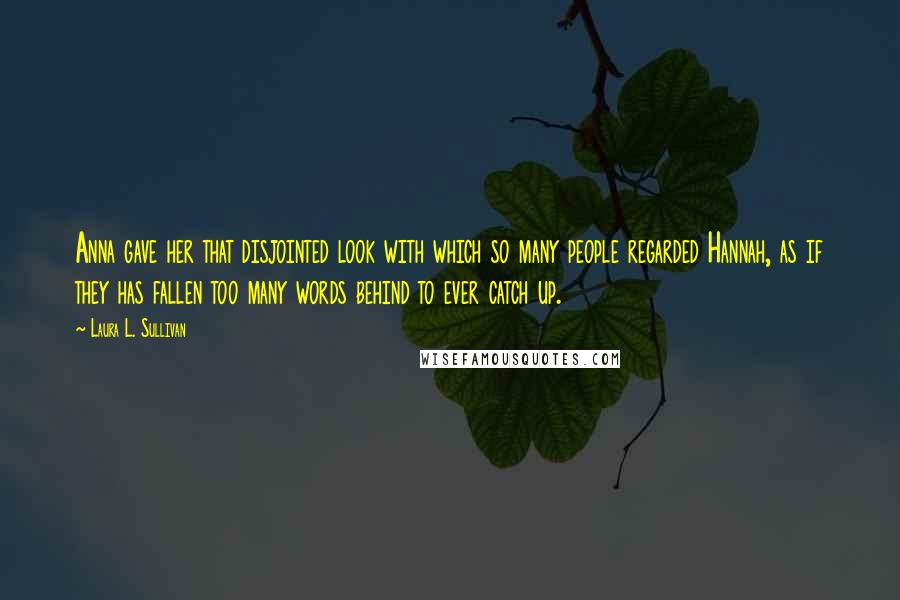 Anna gave her that disjointed look with which so many people regarded Hannah, as if they has fallen too many words behind to ever catch up.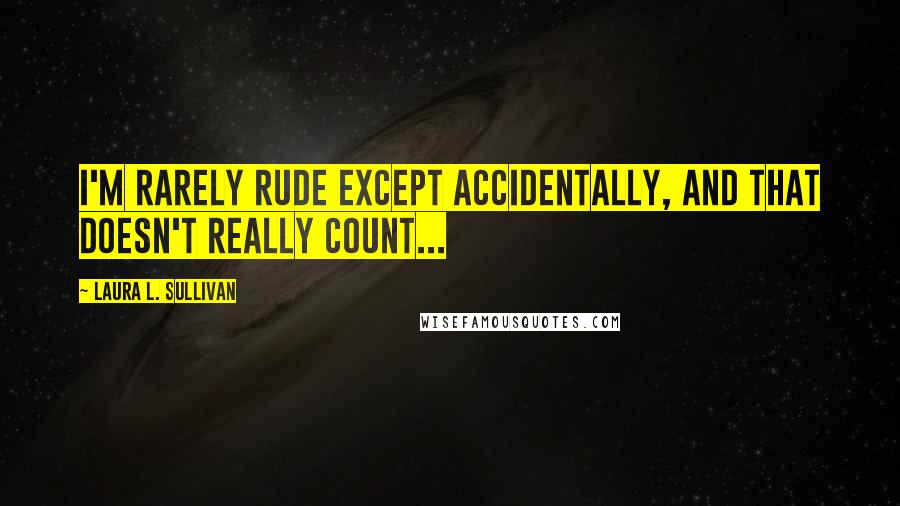 I'm rarely rude except accidentally, and that doesn't really count...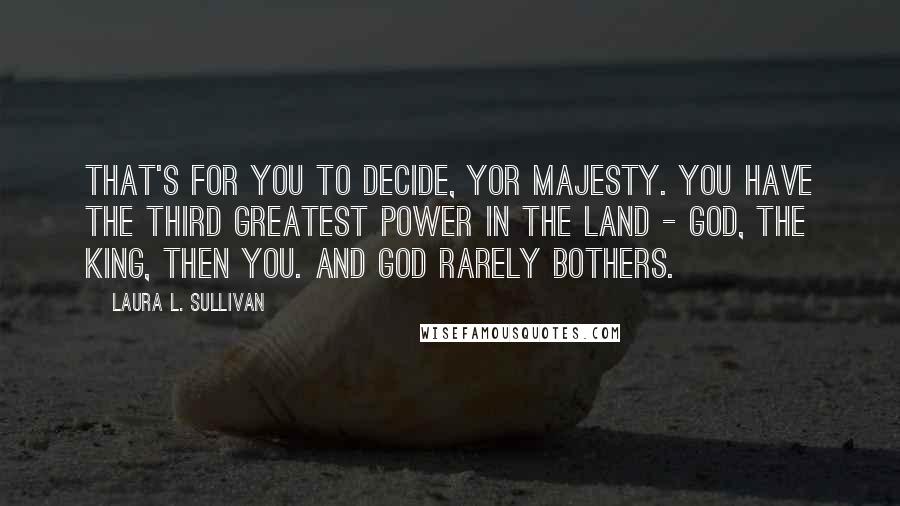 That's for you to decide, Yor Majesty. You have the third greatest power in the land - God, the king, then you. And God rarely bothers.