Death Is Not Final Quotes
Collection of top 40 famous quotes about Death Is Not Final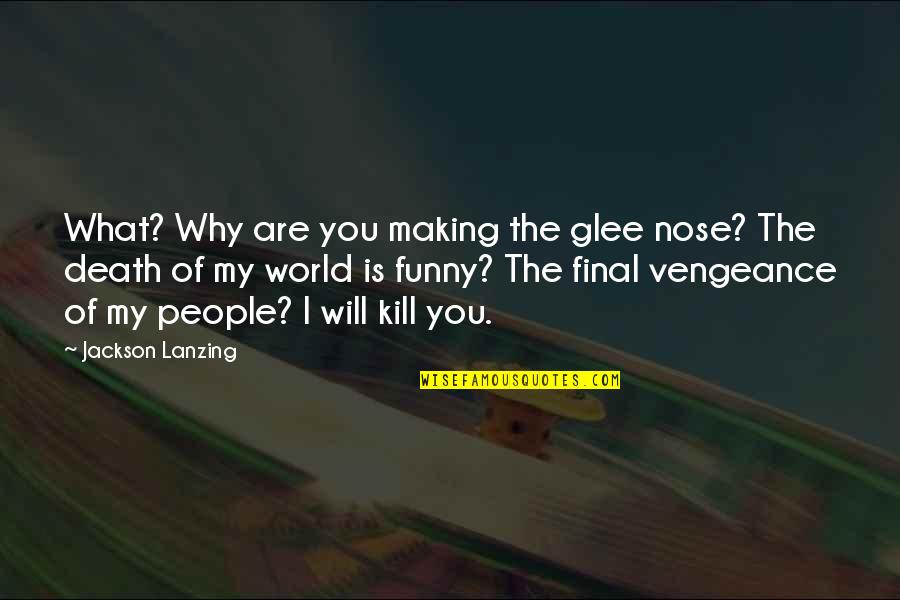 What? Why are you making the glee nose? The death of my world is funny? The final vengeance of my people? I will kill you.
—
Jackson Lanzing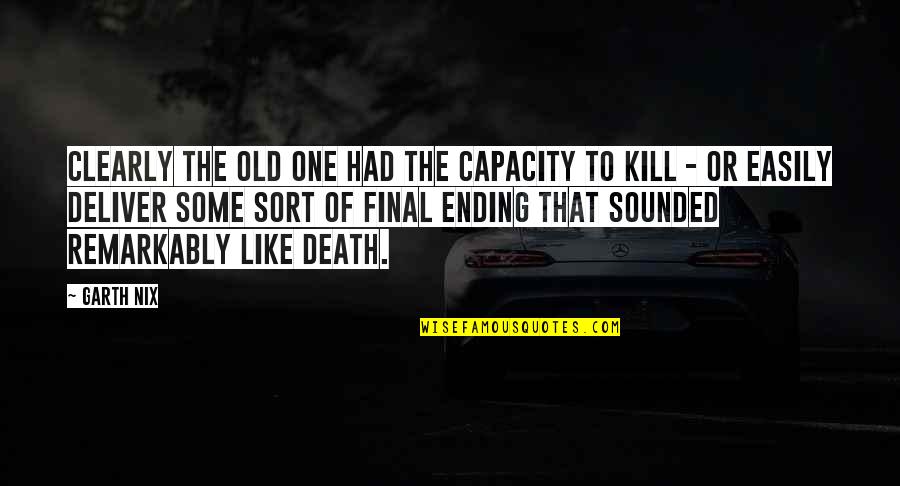 Clearly the Old One had the capacity to kill - or easily deliver some sort of final ending that sounded remarkably like death.
—
Garth Nix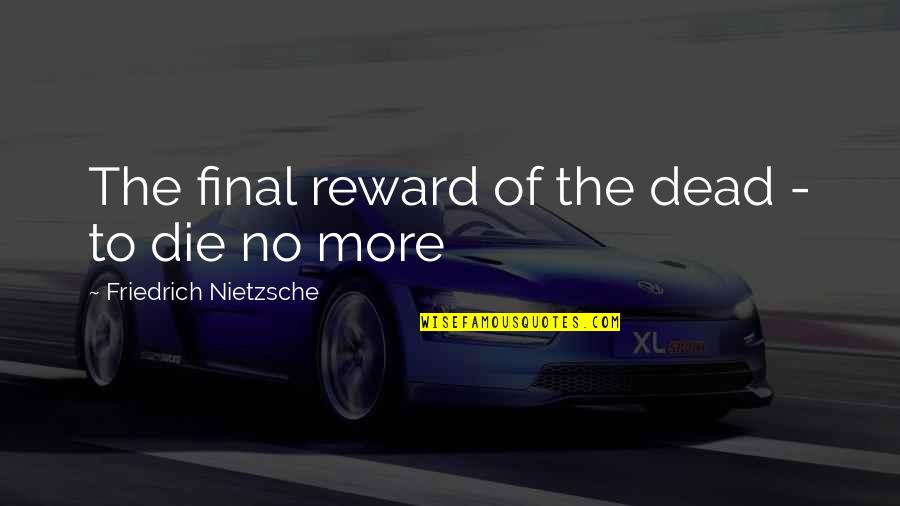 The final reward of the dead - to die no more
—
Friedrich Nietzsche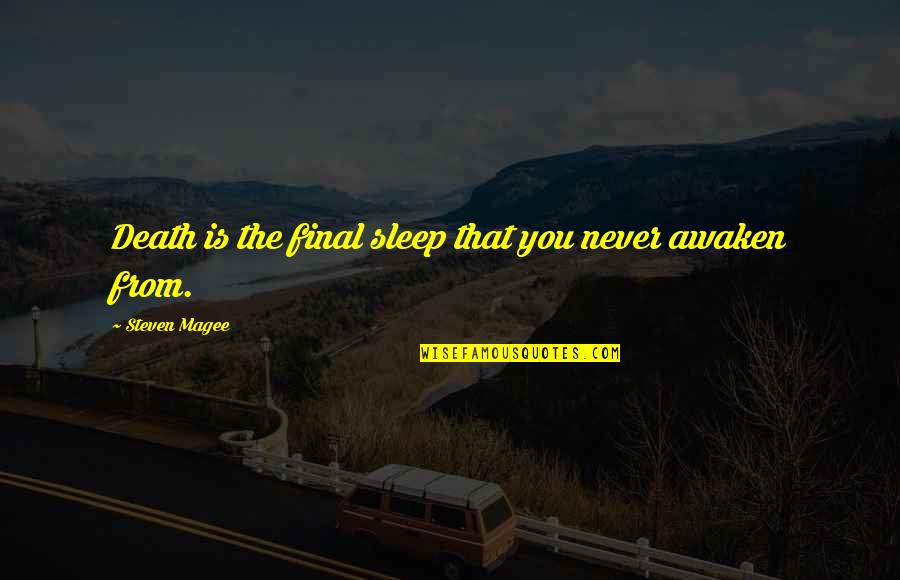 Death is the final sleep that you never awaken from.
—
Steven Magee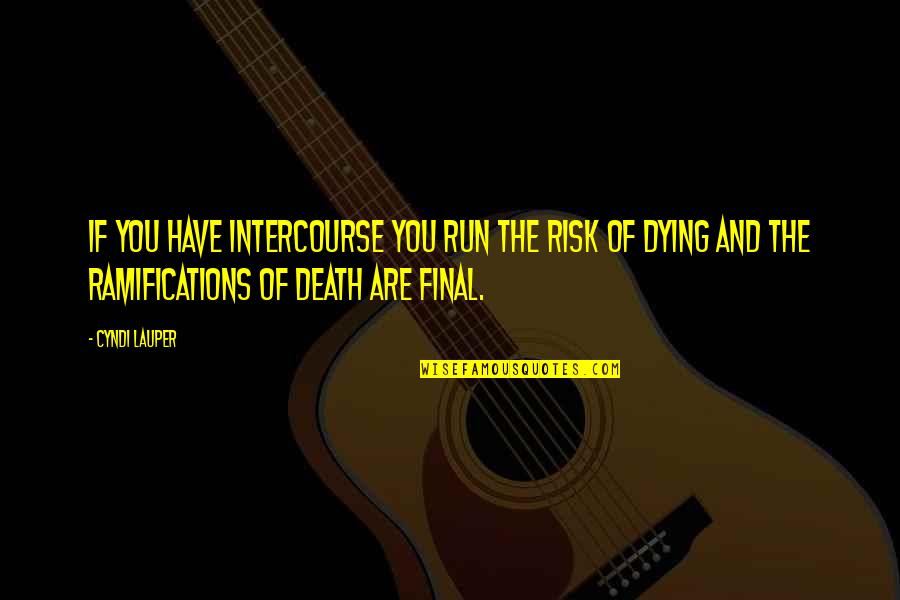 If you have intercourse you run the risk of dying and the ramifications of death are final.
—
Cyndi Lauper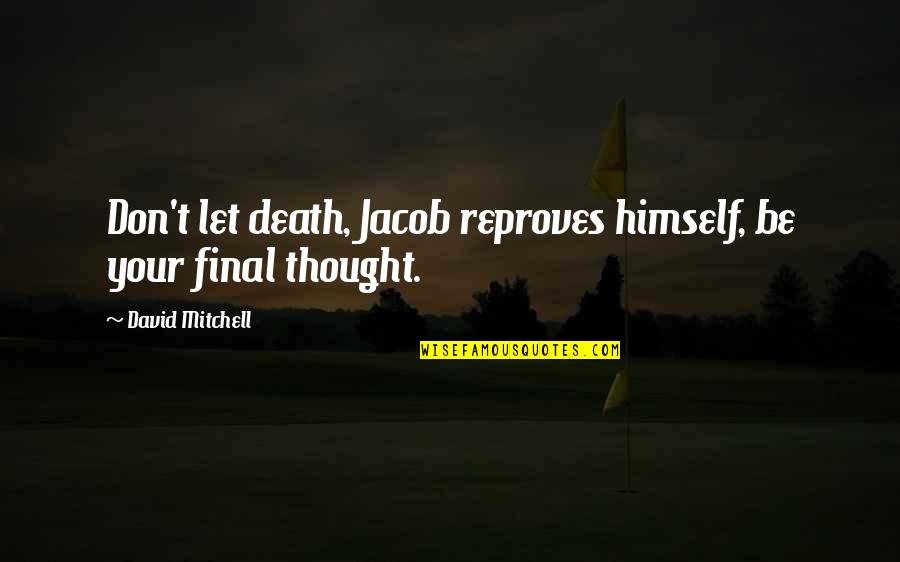 Don't let death, Jacob reproves himself, be your final thought.
—
David Mitchell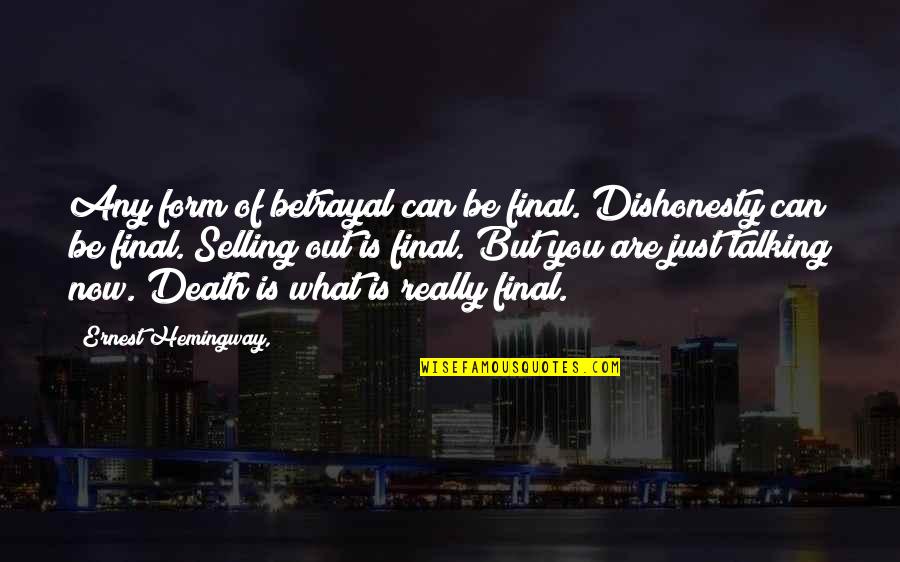 Any form of betrayal can be final. Dishonesty can be final. Selling out is final. But you are just talking now. Death is what is really final.
—
Ernest Hemingway,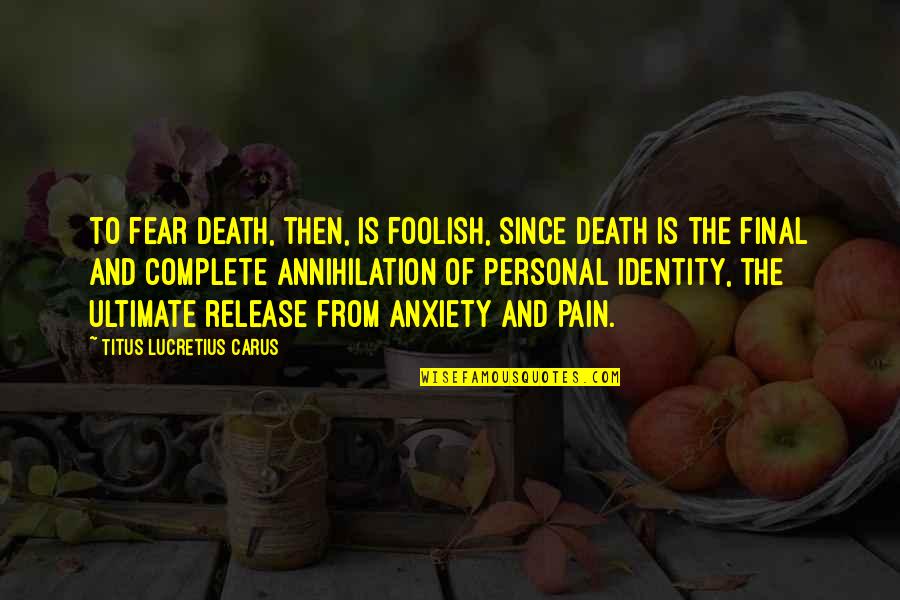 To fear death, then, is foolish, since death is the final and complete annihilation of personal identity, the ultimate release from anxiety and pain.
—
Titus Lucretius Carus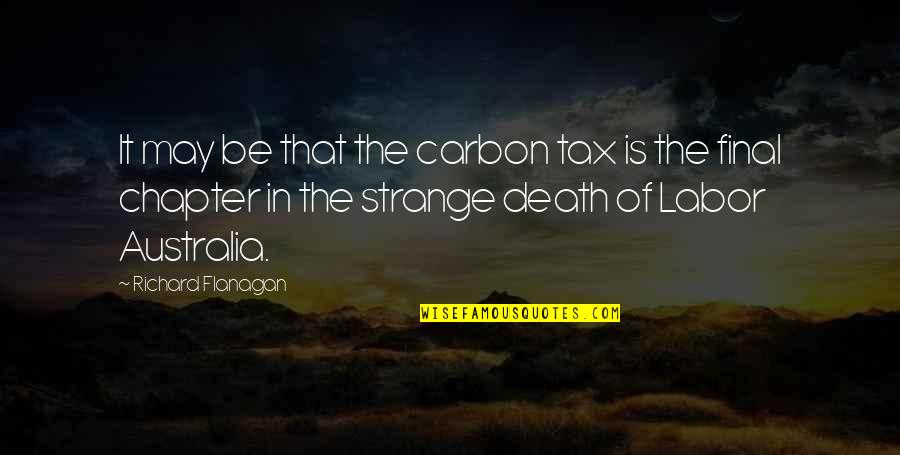 It may be that the carbon tax is the final chapter in the strange death of Labor Australia.
—
Richard Flanagan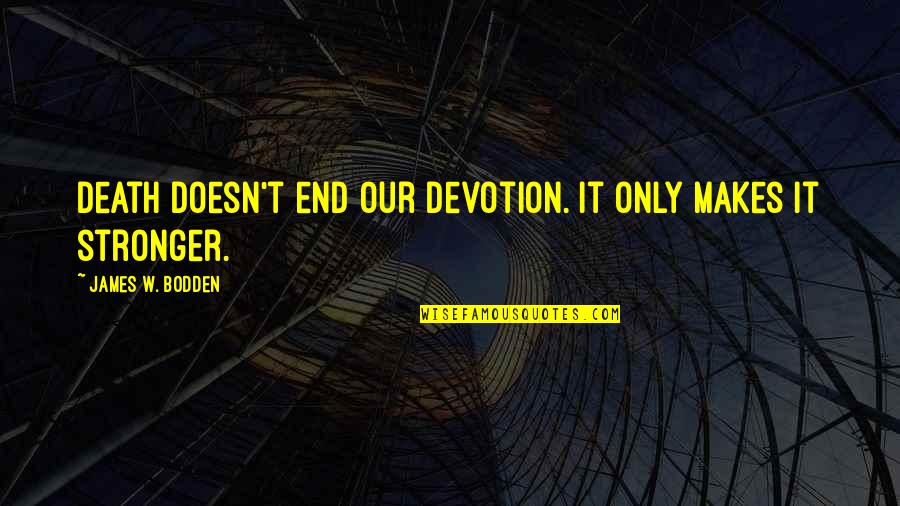 Death doesn't end our devotion. It only makes it stronger.
—
James W. Bodden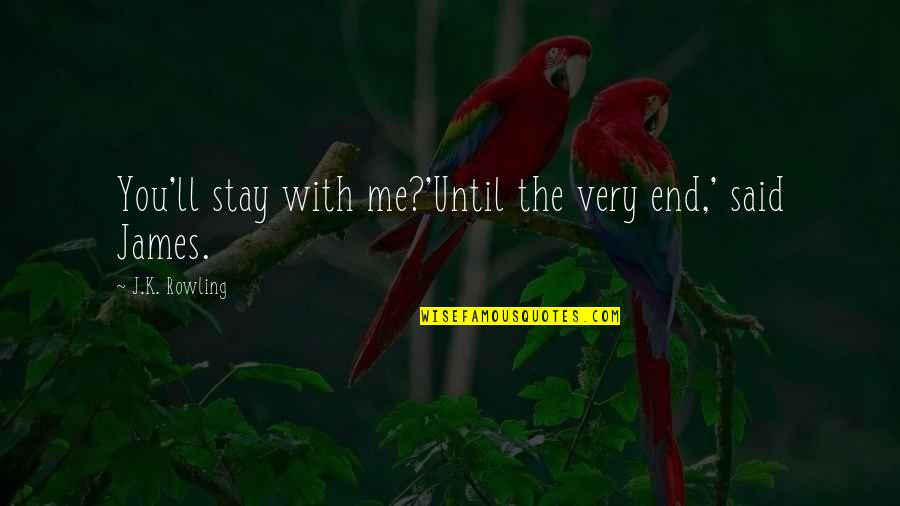 You'll stay with me?'
Until the very end,' said James.
—
J.K. Rowling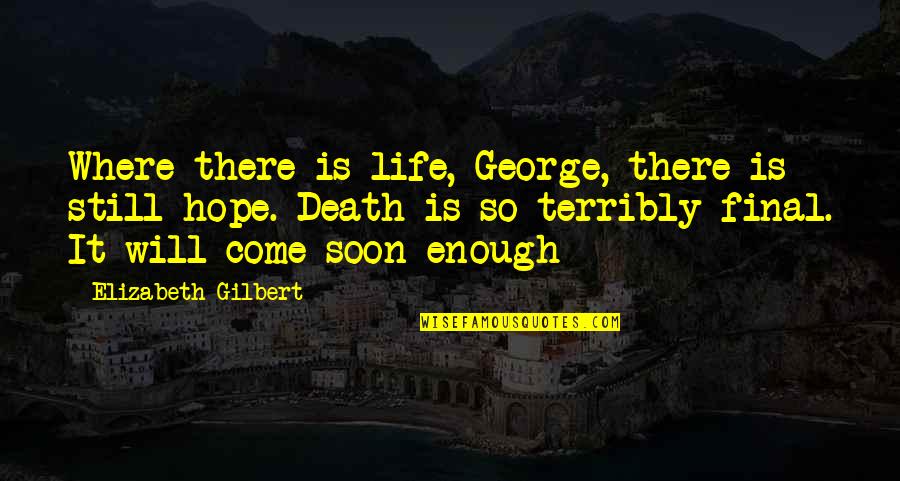 Where there is life, George, there is still hope. Death is so terribly final. It will come soon enough
—
Elizabeth Gilbert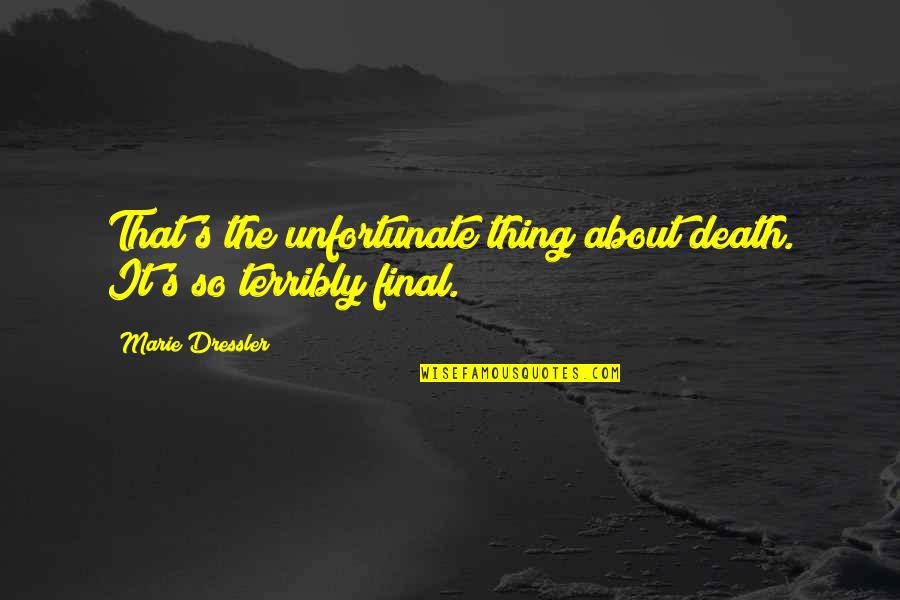 That's the unfortunate thing about death. It's so terribly final. —
Marie Dressler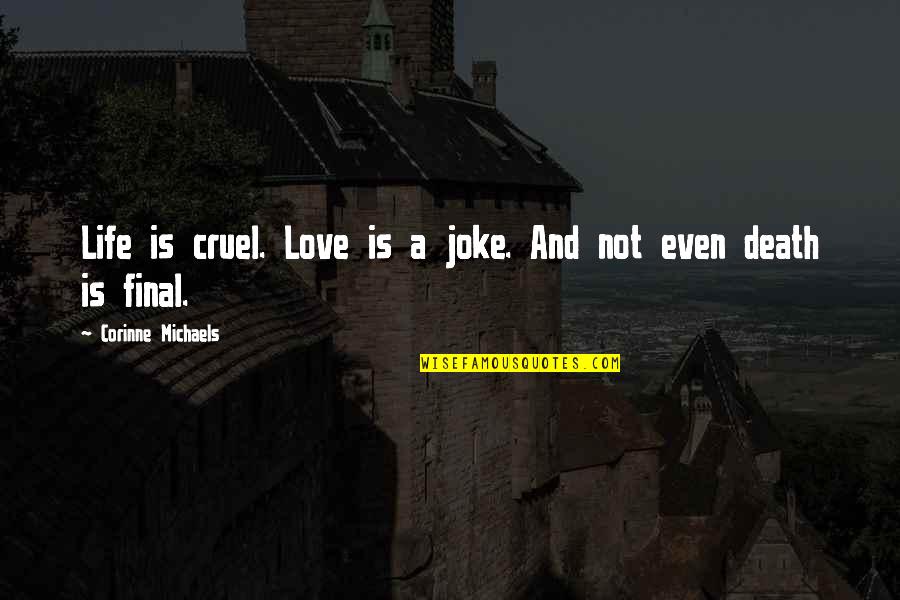 Life is cruel. Love is a joke. And not even death is final. —
Corinne Michaels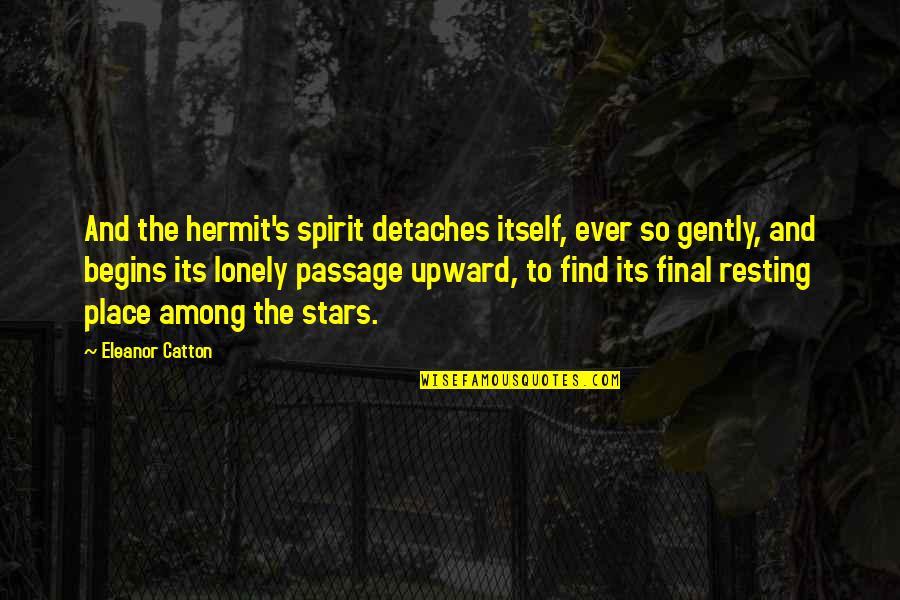 And the hermit's spirit detaches itself, ever so gently, and begins its lonely passage upward, to find its final resting place among the stars. —
Eleanor Catton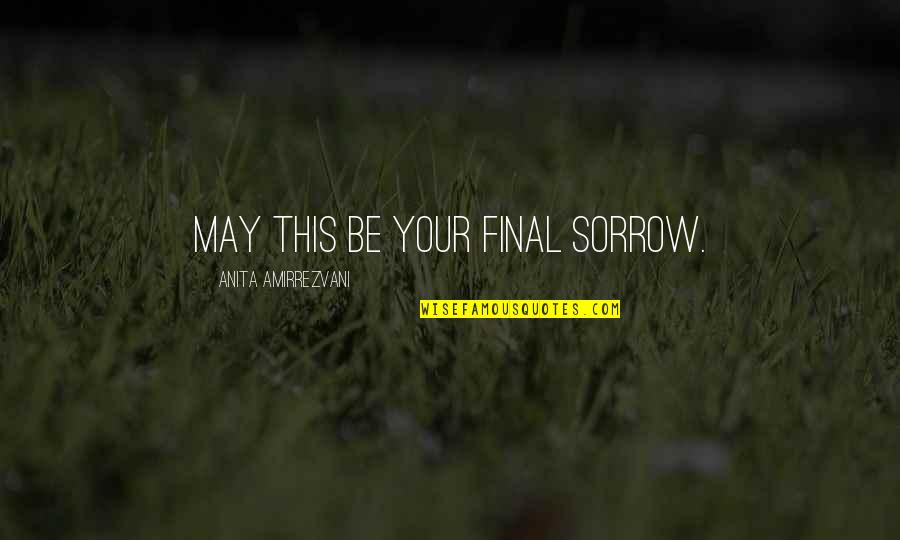 May this be your final sorrow. —
Anita Amirrezvani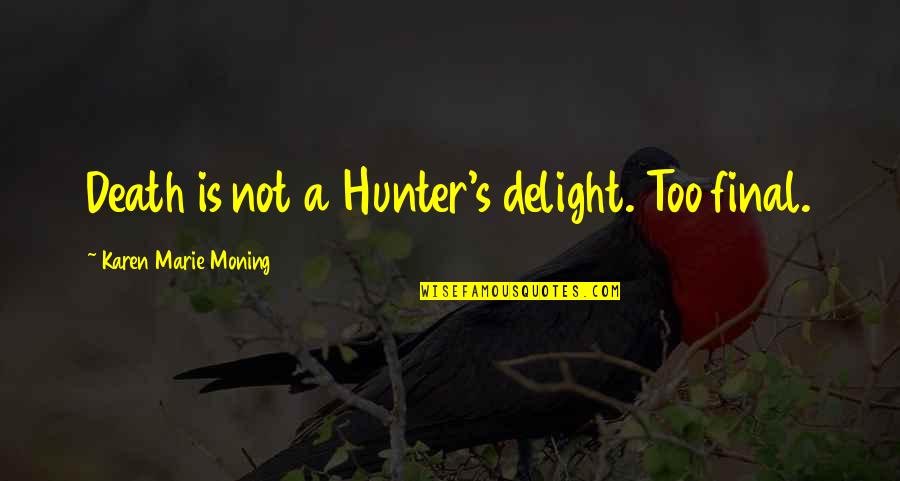 Death is not a Hunter's delight. Too final. —
Karen Marie Moning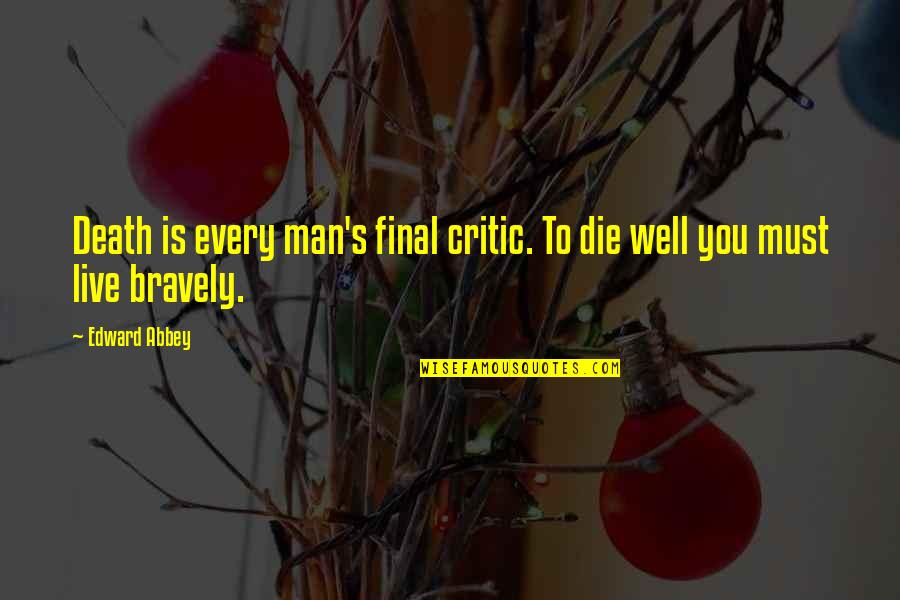 Death is every man's final critic. To die well you must live bravely. —
Edward Abbey
Death may indeed be final but the love we share while living is eternal —
Donald E. Williams Jr.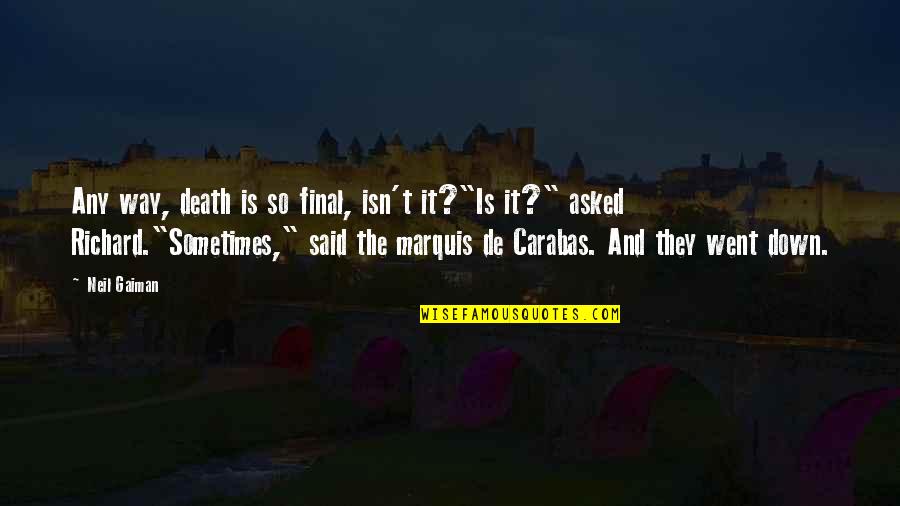 Any way, death is so final, isn't it?
"Is it?" asked Richard.
"Sometimes," said the marquis de Carabas. And they went down. —
Neil Gaiman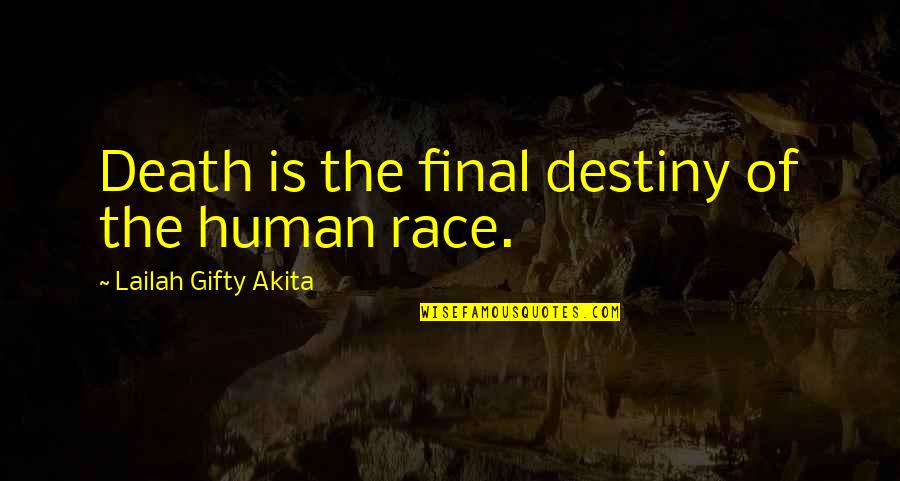 Death is the final destiny of the human race. —
Lailah Gifty Akita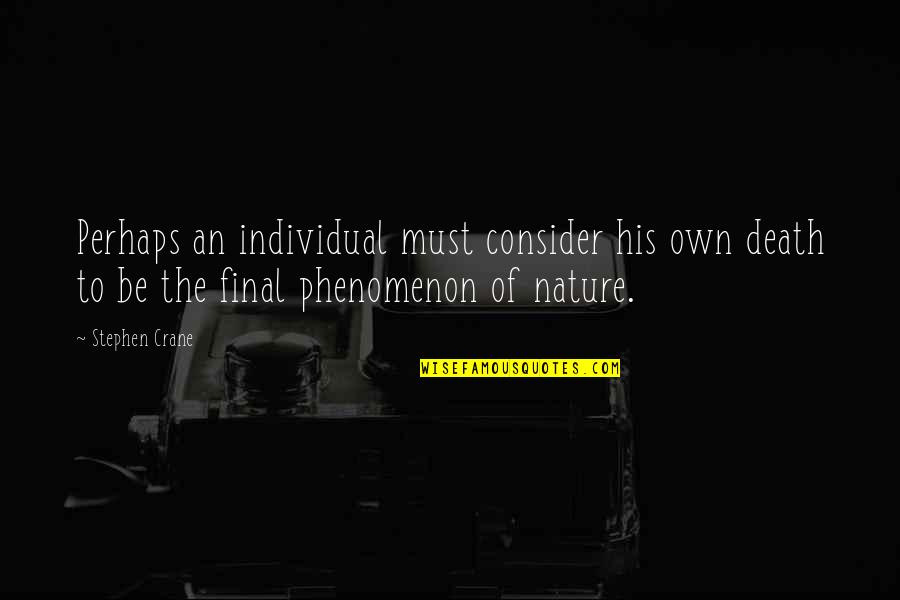 Perhaps an individual must consider his own death to be the final phenomenon of nature. —
Stephen Crane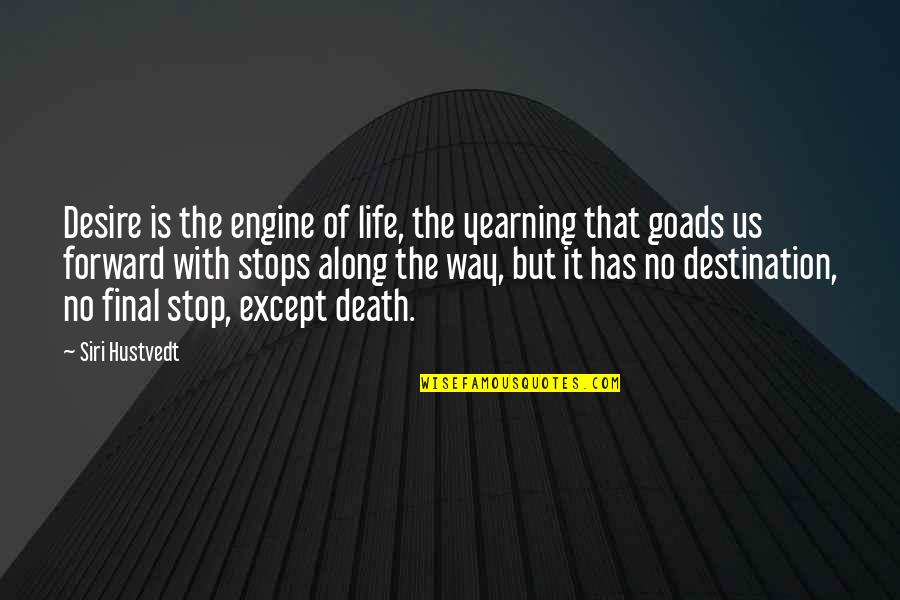 Desire is the engine of life, the yearning that goads us forward with stops along the way, but it has no destination, no final stop, except death. —
Siri Hustvedt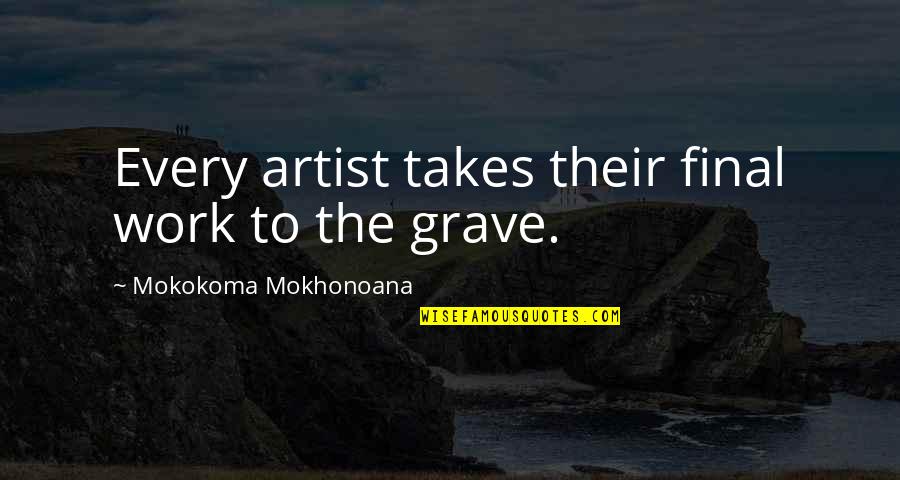 Every artist takes their final work to the grave. —
Mokokoma Mokhonoana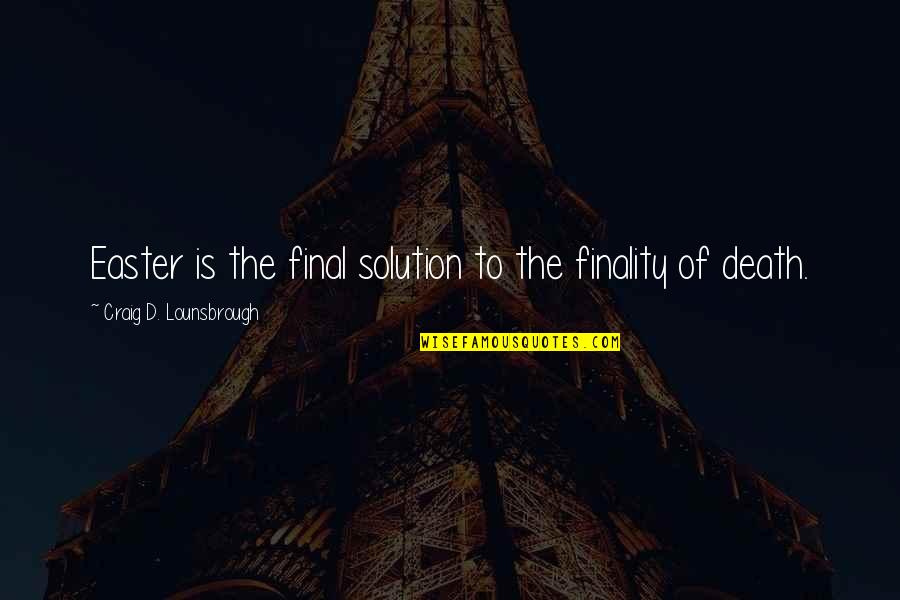 Easter is the final solution to the finality of death. —
Craig D. Lounsbrough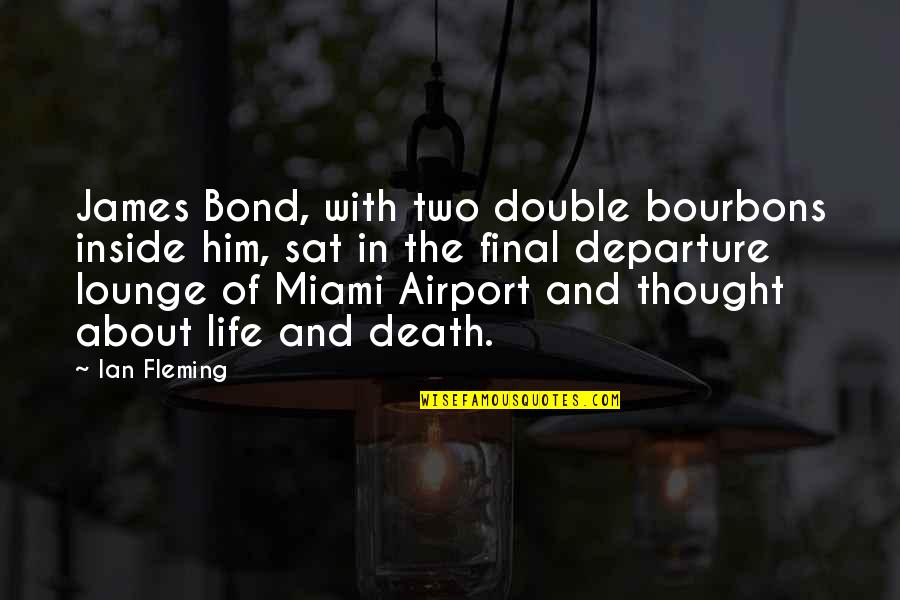 James Bond, with two double bourbons inside him, sat in the final departure lounge of Miami Airport and thought about life and death. —
Ian Fleming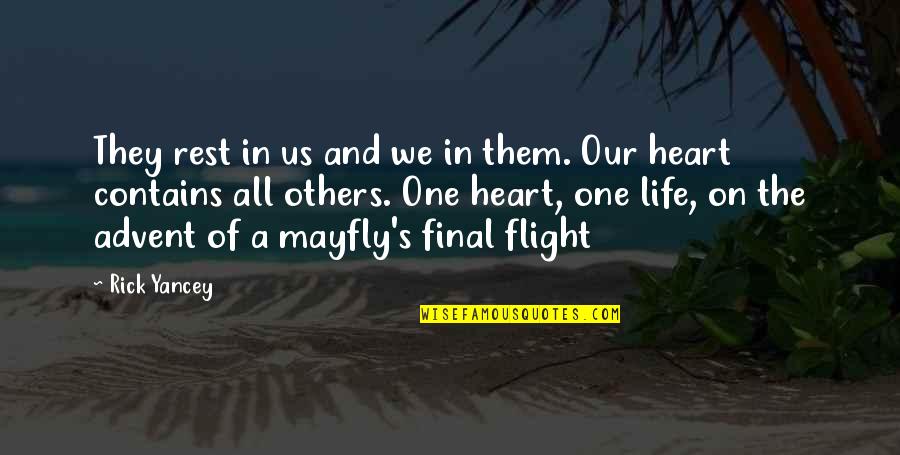 They rest in us and we in them. Our heart contains all others. One heart, one life, on the advent of a mayfly's final flight —
Rick Yancey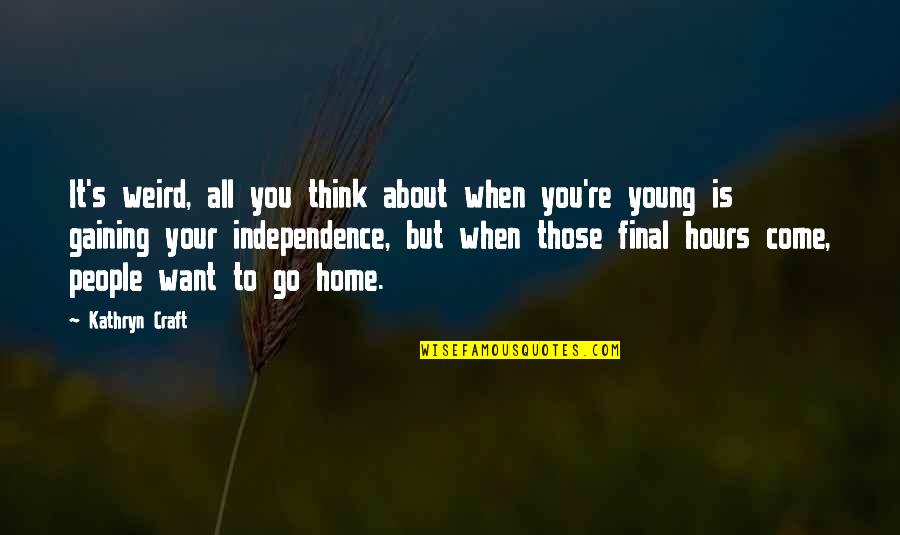 It's weird, all you think about when you're young is gaining your independence, but when those final hours come, people want to go home. —
Kathryn Craft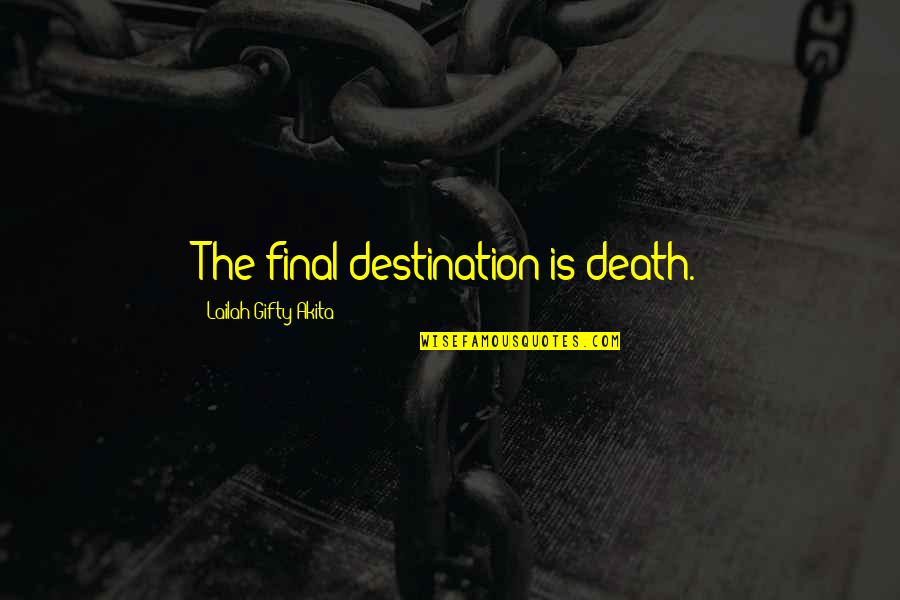 The final destination is death. —
Lailah Gifty Akita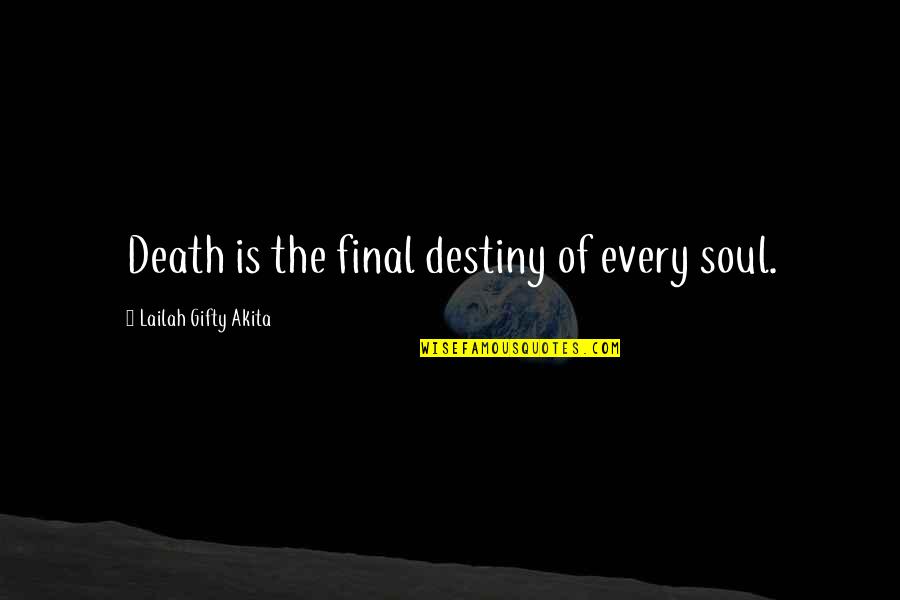 Death is the final destiny of every soul. —
Lailah Gifty Akita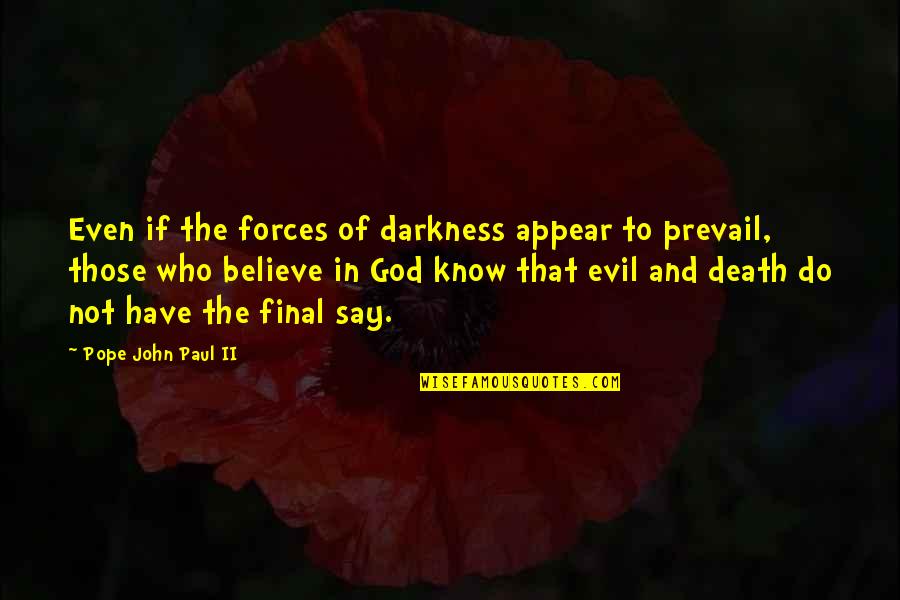 Even if the forces of darkness appear to prevail, those who believe in God know that evil and death do not have the final say. —
Pope John Paul II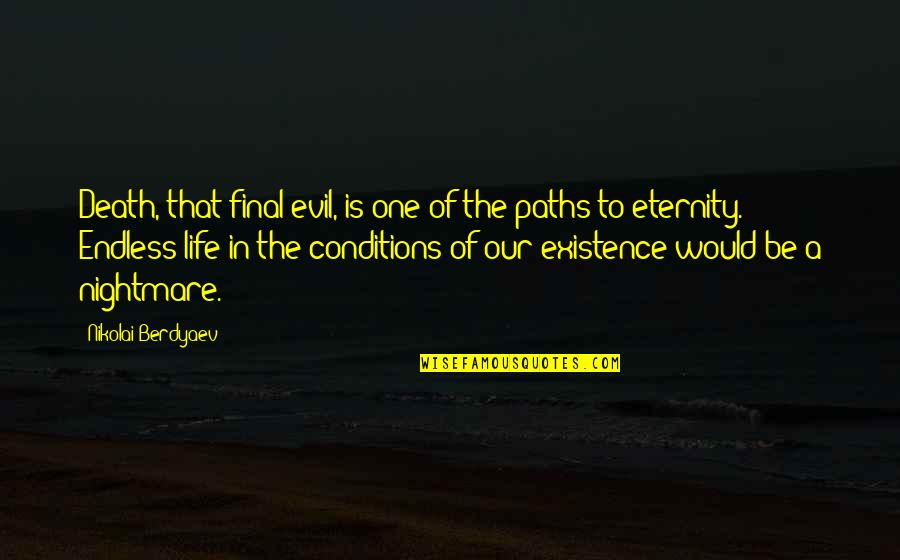 Death, that final evil, is one of the paths to eternity. Endless life in the conditions of our existence would be a nightmare. —
Nikolai Berdyaev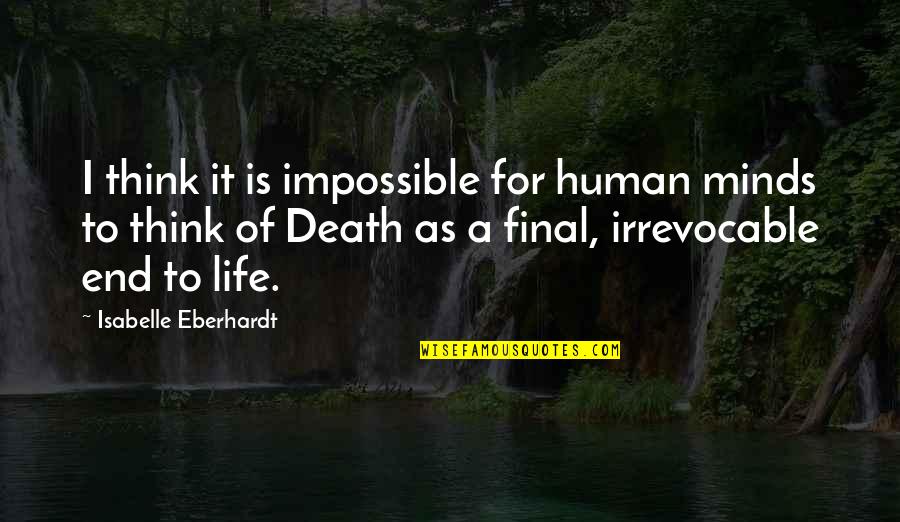 I think it is impossible for human minds to think of Death as a final, irrevocable end to life. —
Isabelle Eberhardt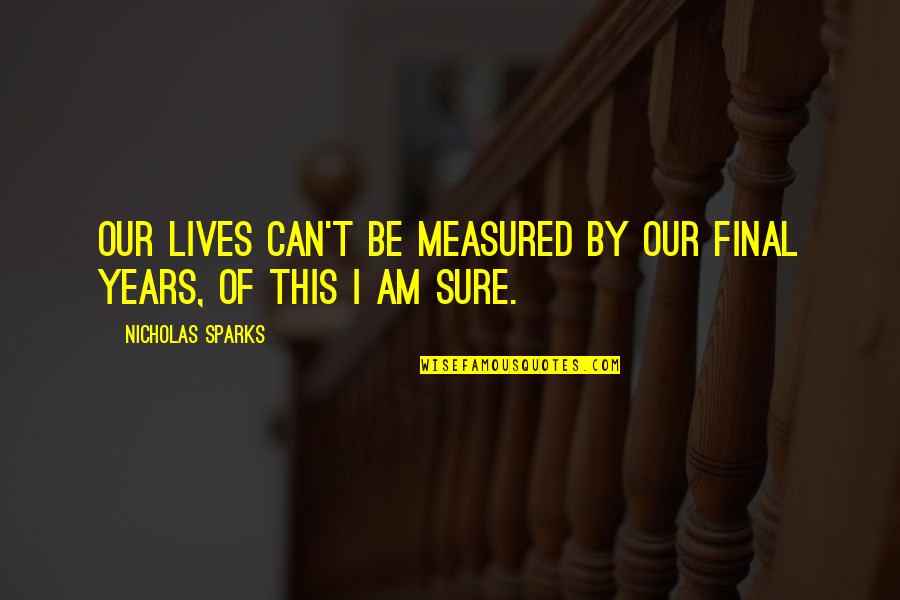 Our lives can't be measured by our final years, of this I am sure. —
Nicholas Sparks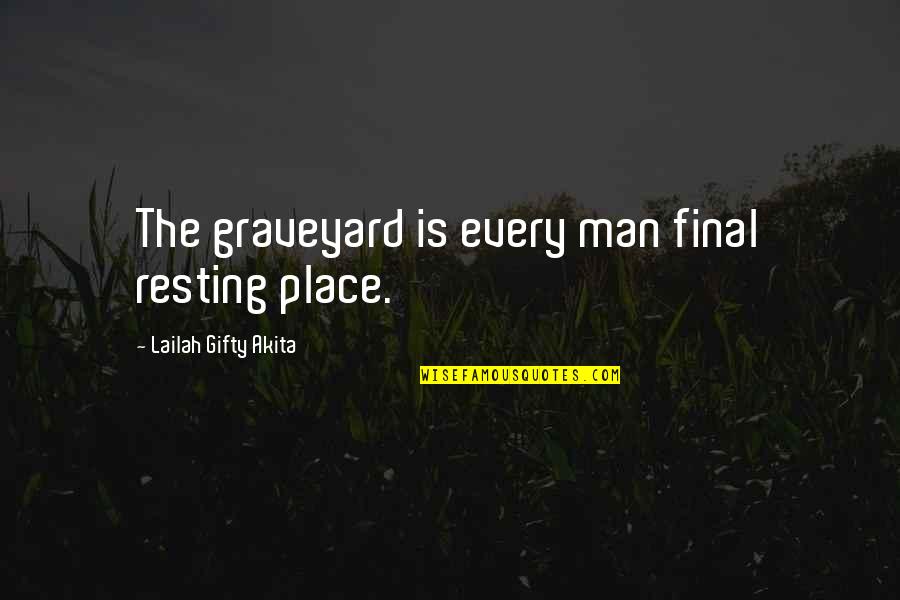 The graveyard is every man final resting place. —
Lailah Gifty Akita
Death is so terribly final, while life is full of possibilities. —
George R R Martin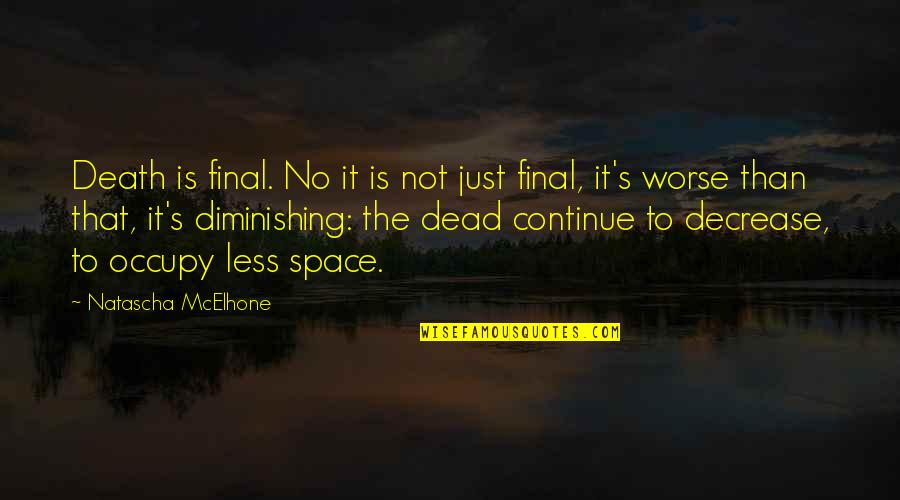 Death is final. No it is not just final, it's worse than that, it's diminishing: the dead continue to decrease, to occupy less space. —
Natascha McElhone
Death is only final when you know you're not going to see them again! —
Evinda Lepins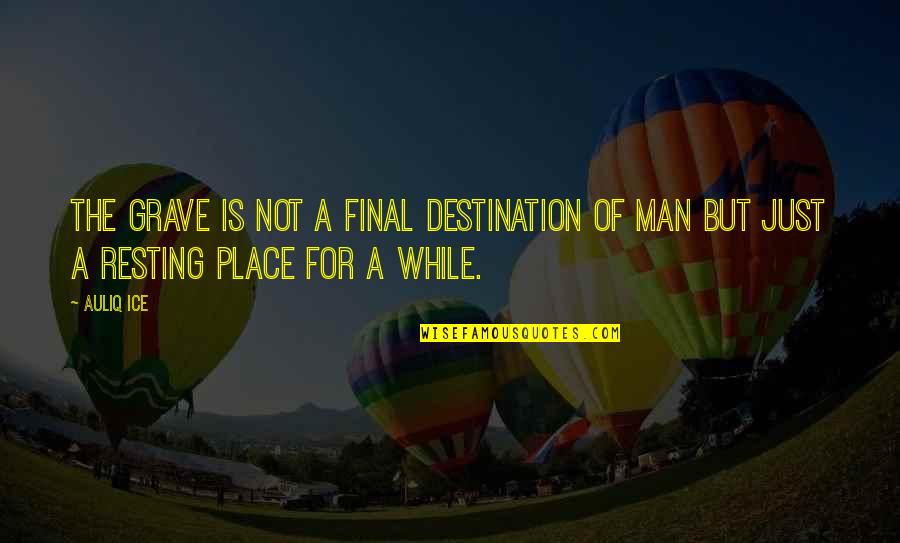 The grave is not a final destination of man but just a resting place for a while. —
Auliq Ice