Carol Burnett Quotes
Collection of top 64 famous quotes about Carol Burnett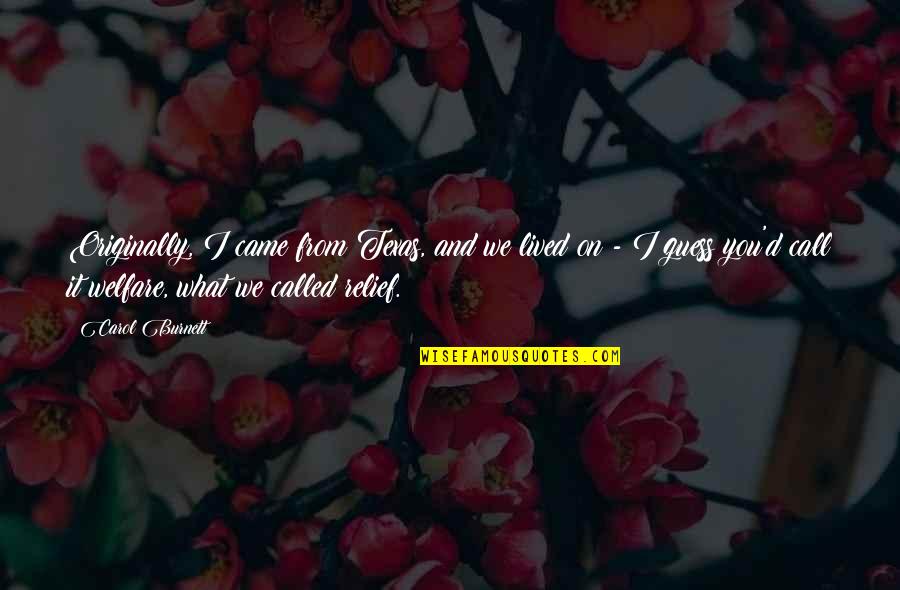 Originally, I came from Texas, and we lived on - I guess you'd call it welfare, what we called relief.
—
Carol Burnett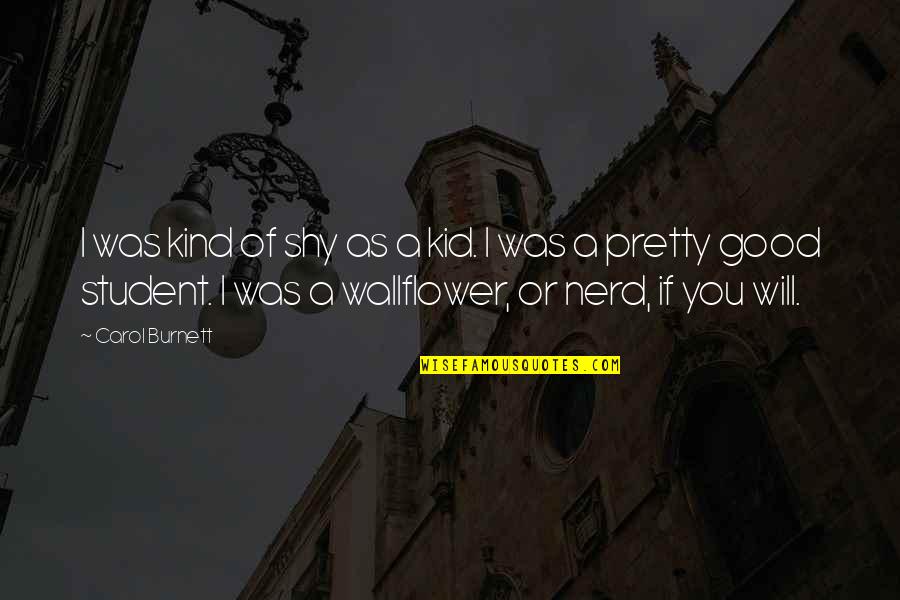 I was kind of shy as a kid. I was a pretty good student. I was a wallflower, or nerd, if you will.
—
Carol Burnett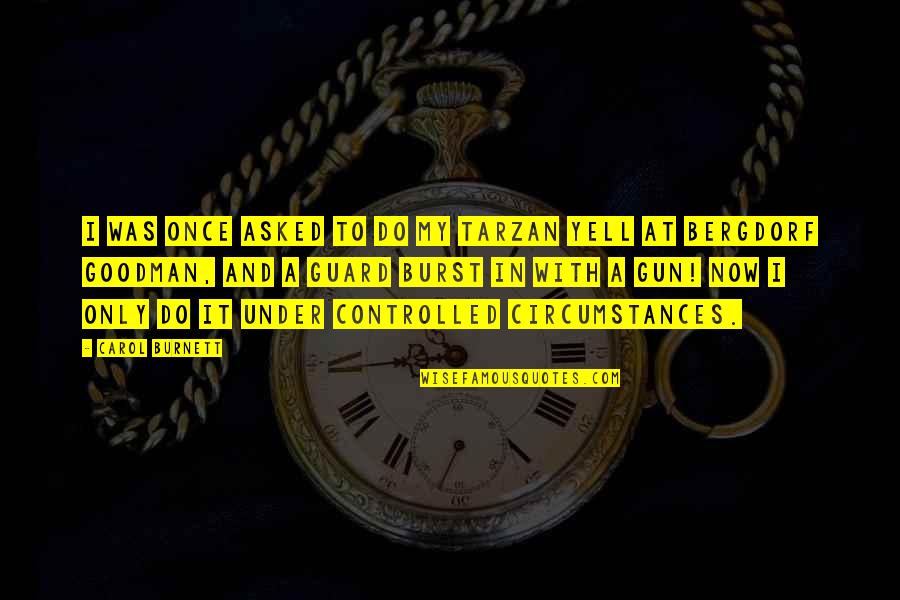 I was once asked to do my Tarzan yell at Bergdorf Goodman, and a guard burst in with a gun! Now I only do it under controlled circumstances.
—
Carol Burnett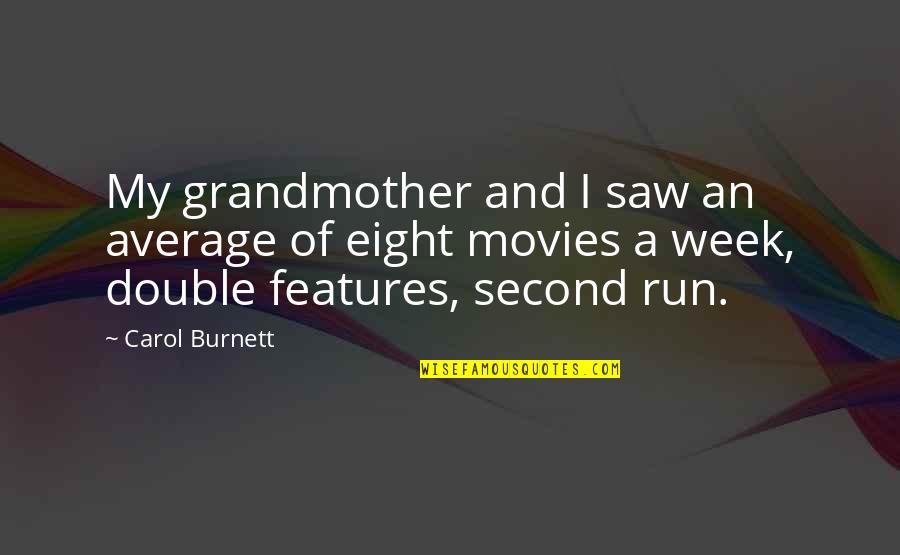 My grandmother and I saw an average of eight movies a week, double features, second run.
—
Carol Burnett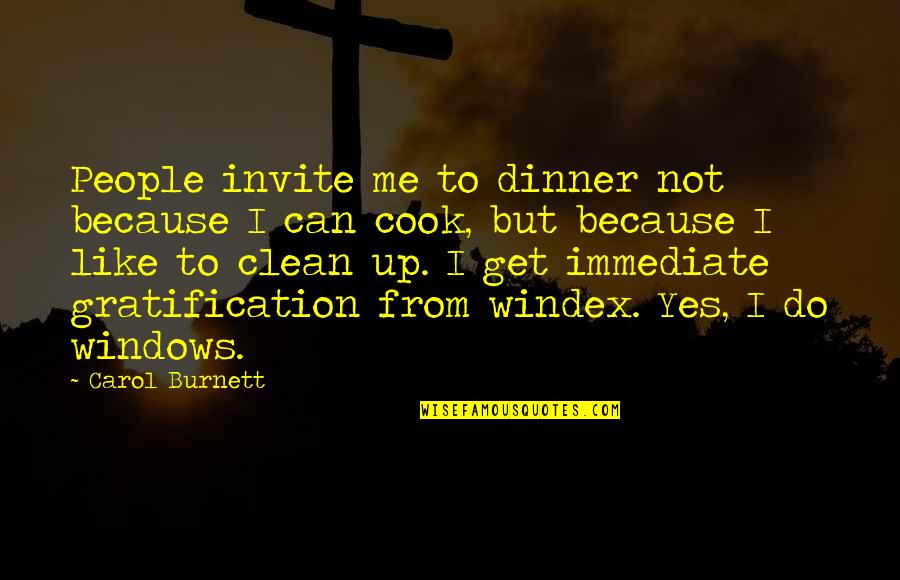 People invite me to dinner not because I can cook, but because I like to clean up. I get immediate gratification from windex. Yes, I do windows.
—
Carol Burnett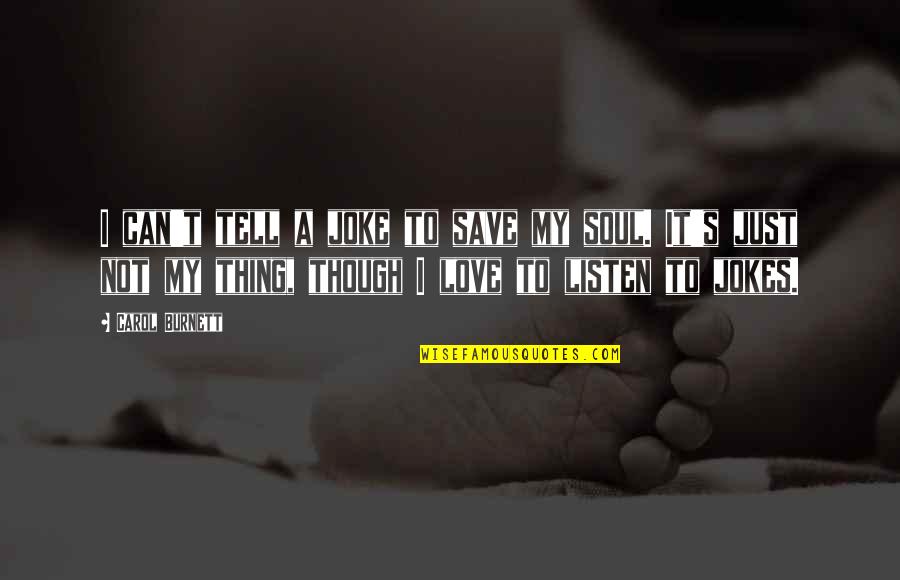 I can't tell a joke to save my soul. It's just not my thing, though I love to listen to jokes.
—
Carol Burnett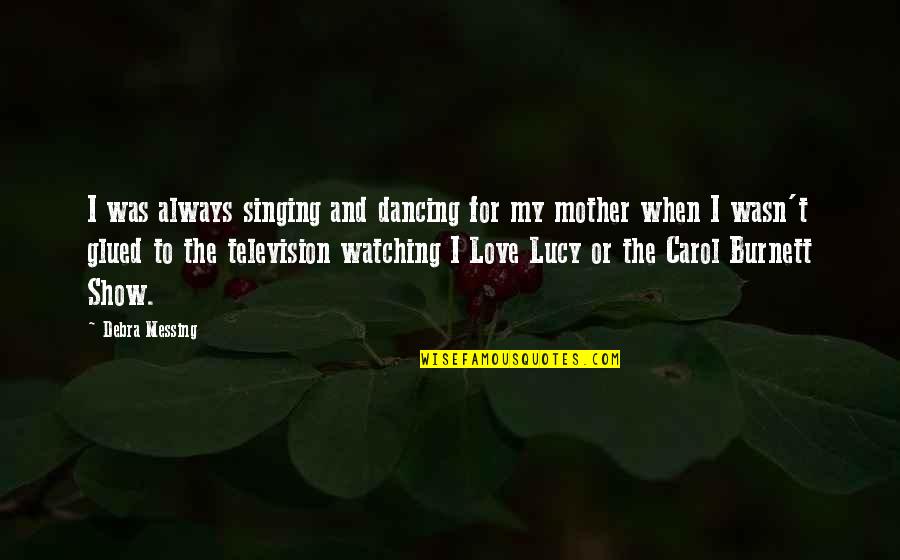 I was always singing and dancing for my mother when I wasn't glued to the television watching I Love Lucy or the Carol Burnett Show.
—
Debra Messing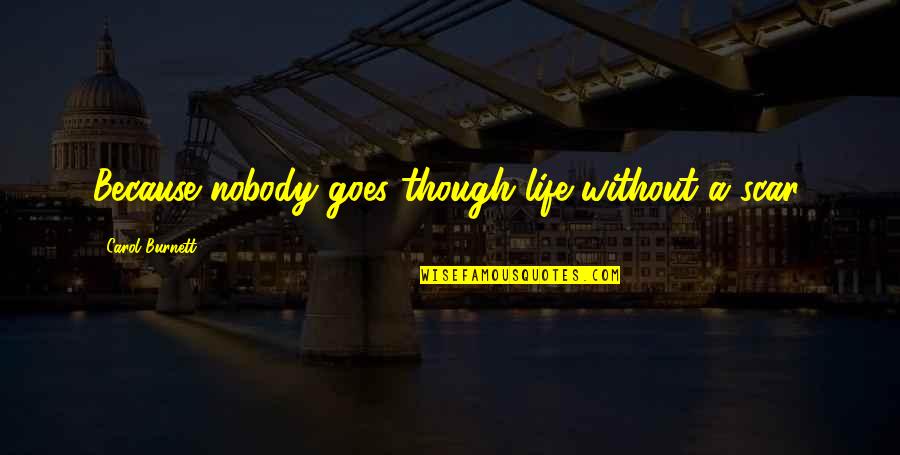 Because nobody goes though life without a scar.
—
Carol Burnett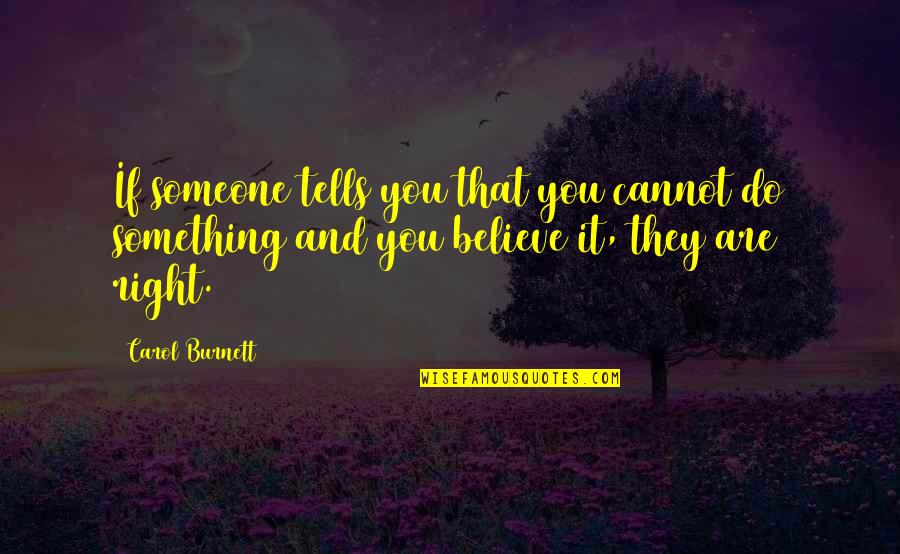 If someone tells you that you cannot do something and you believe it, they are right.
—
Carol Burnett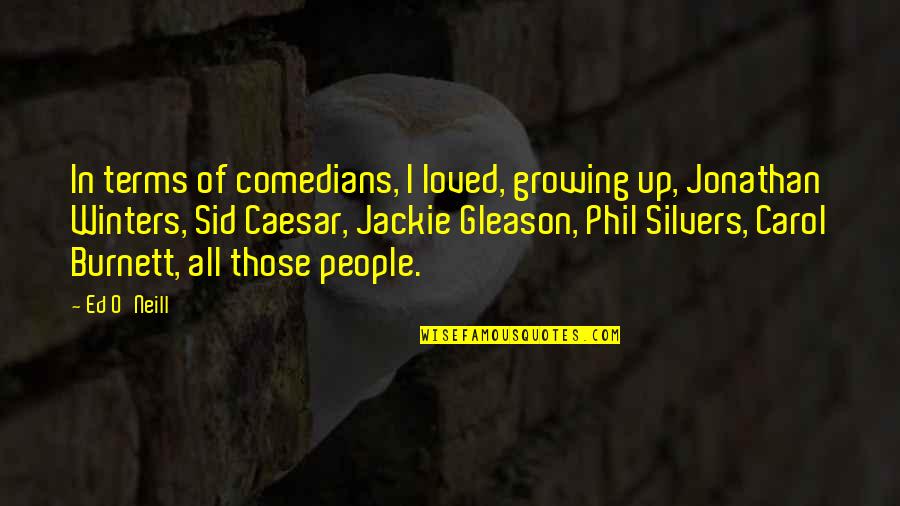 In terms of comedians, I loved, growing up, Jonathan Winters, Sid Caesar, Jackie Gleason, Phil Silvers, Carol Burnett, all those people.
—
Ed O'Neill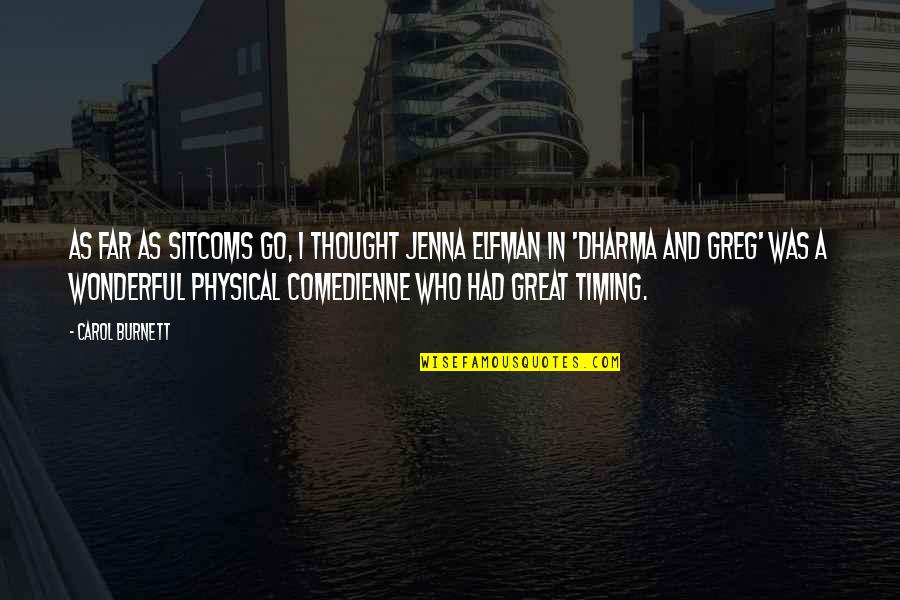 As far as sitcoms go, I thought Jenna Elfman in 'Dharma and Greg' was a wonderful physical comedienne who had great timing. —
Carol Burnett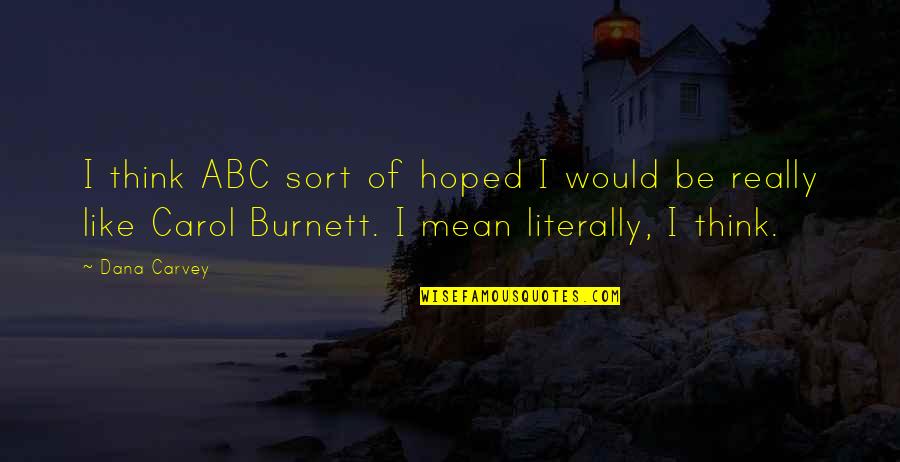 I think ABC sort of hoped I would be really like Carol Burnett. I mean literally, I think. —
Dana Carvey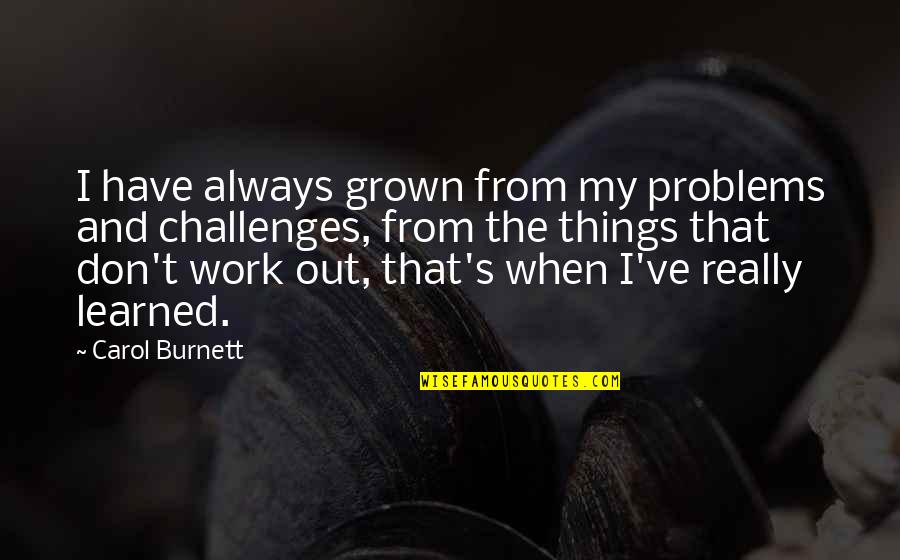 I have always grown from my problems and challenges, from the things that don't work out, that's when I've really learned. —
Carol Burnett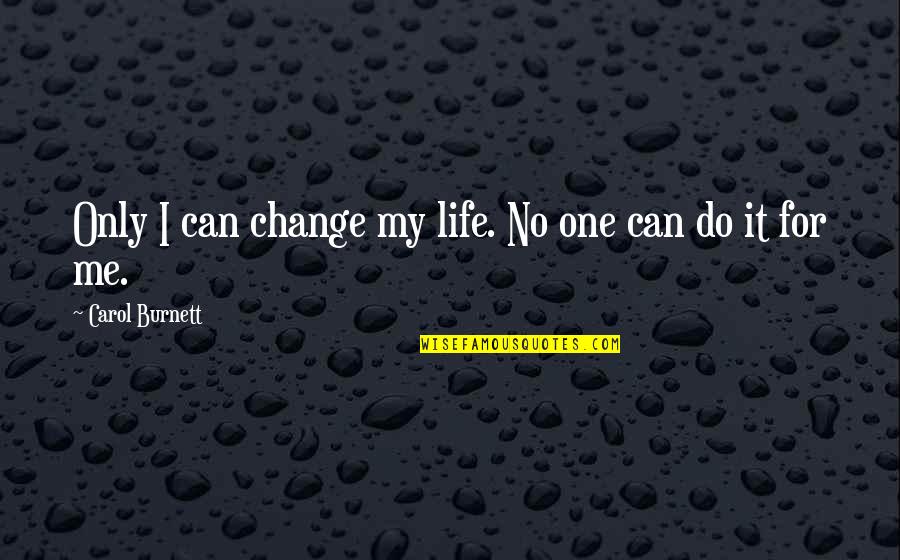 Only I can change my life. No one can do it for me. —
Carol Burnett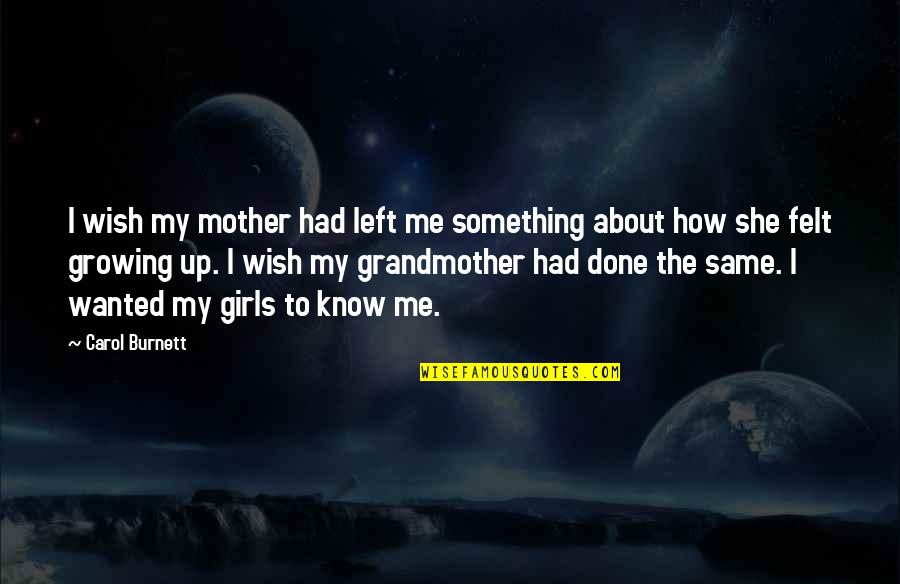 I wish my mother had left me something about how she felt growing up. I wish my grandmother had done the same. I wanted my girls to know me. —
Carol Burnett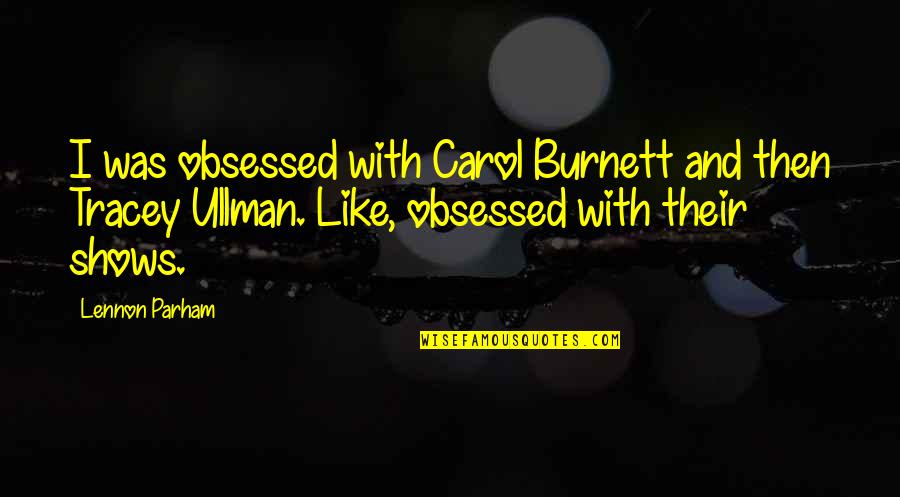 I was obsessed with Carol Burnett and then Tracey Ullman. Like, obsessed with their shows. —
Lennon Parham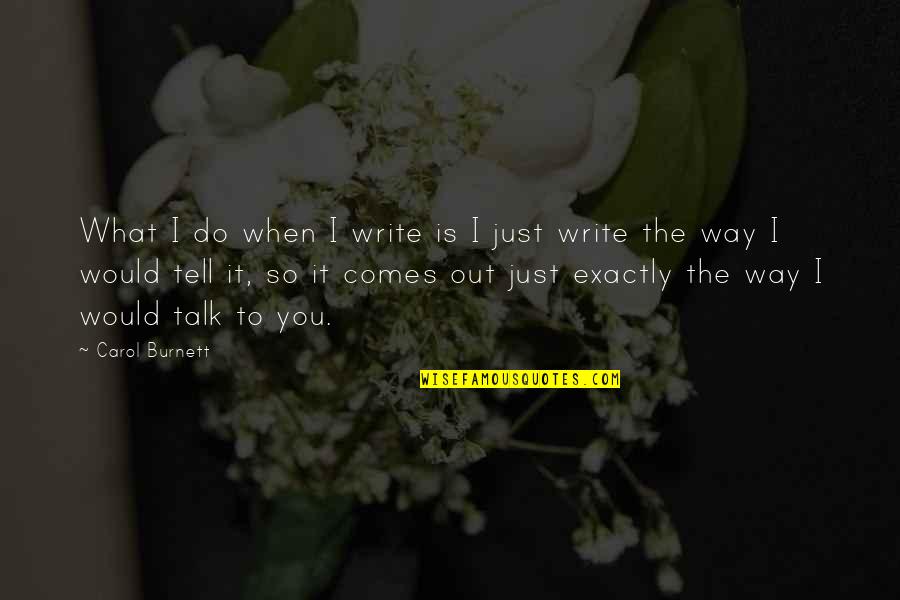 What I do when I write is I just write the way I would tell it, so it comes out just exactly the way I would talk to you. —
Carol Burnett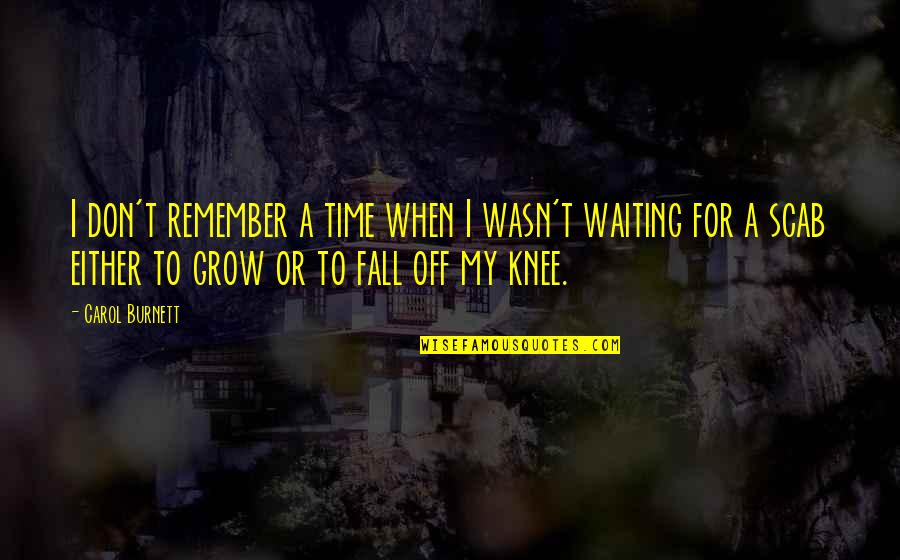 I don't remember a time when I wasn't waiting for a scab either to grow or to fall off my knee. —
Carol Burnett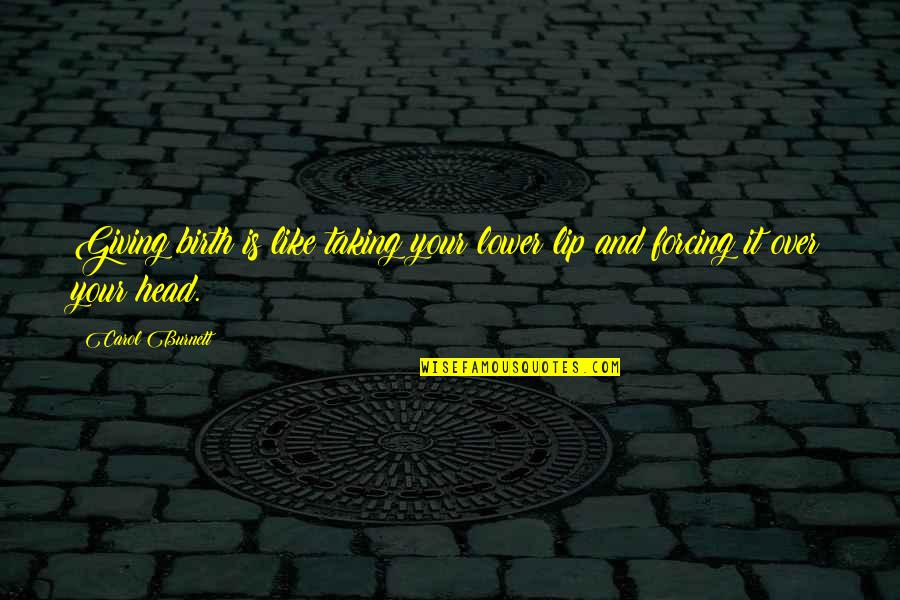 Giving birth is like taking your lower lip and forcing it over your head. —
Carol Burnett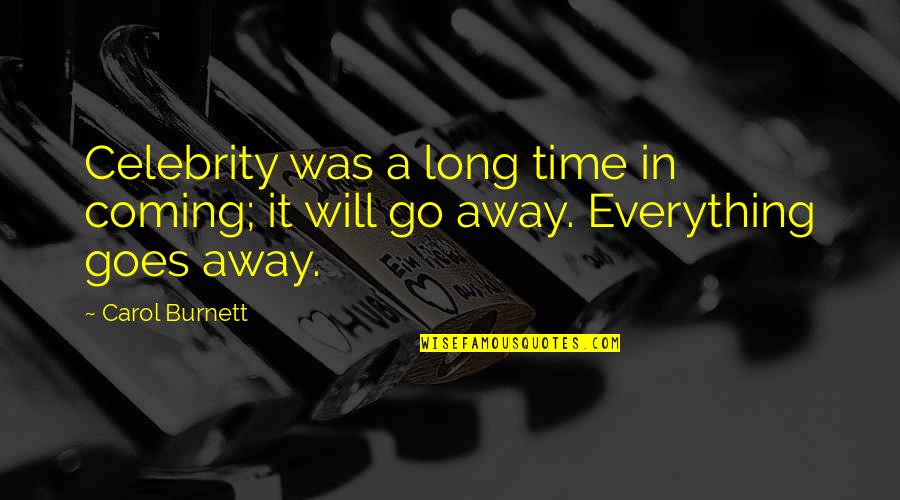 Celebrity was a long time in coming; it will go away. Everything goes away. —
Carol Burnett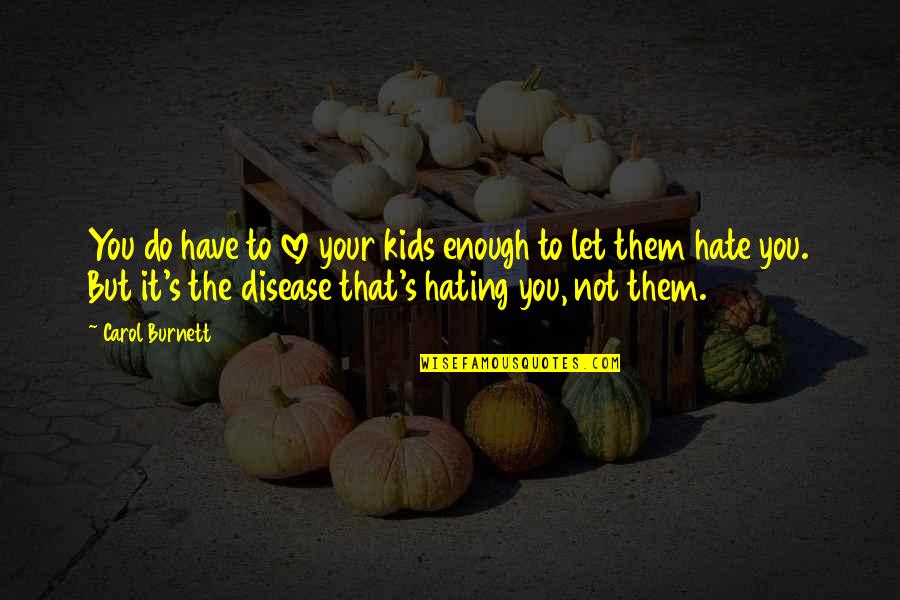 You do have to love your kids enough to let them hate you. But it's the disease that's hating you, not them. —
Carol Burnett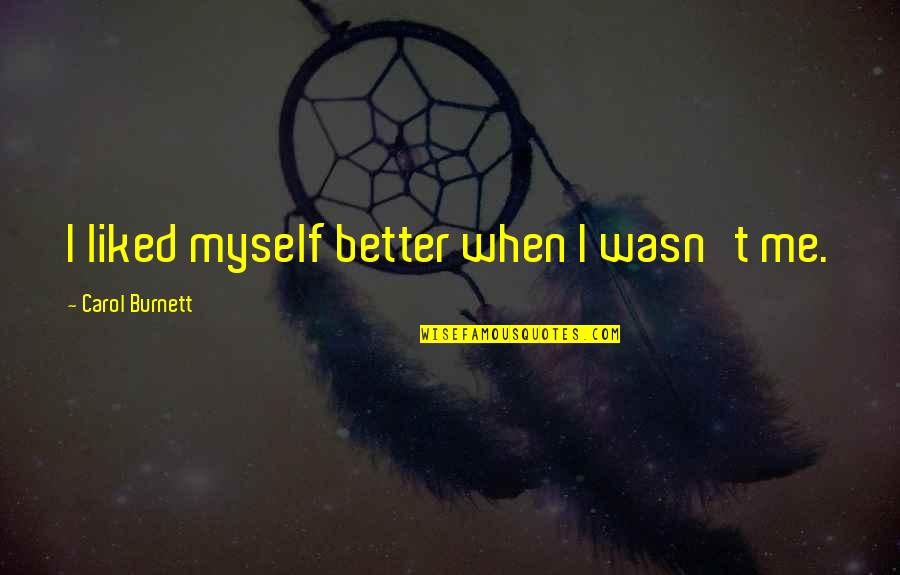 I liked myself better when I wasn't me. —
Carol Burnett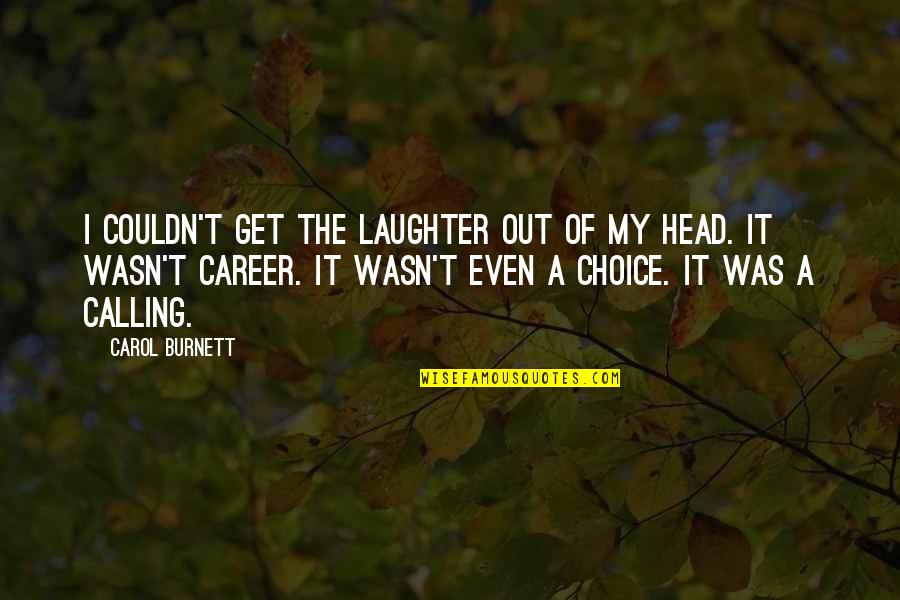 I couldn't get the laughter out of my head. It wasn't career. It wasn't even a choice. It was a calling. —
Carol Burnett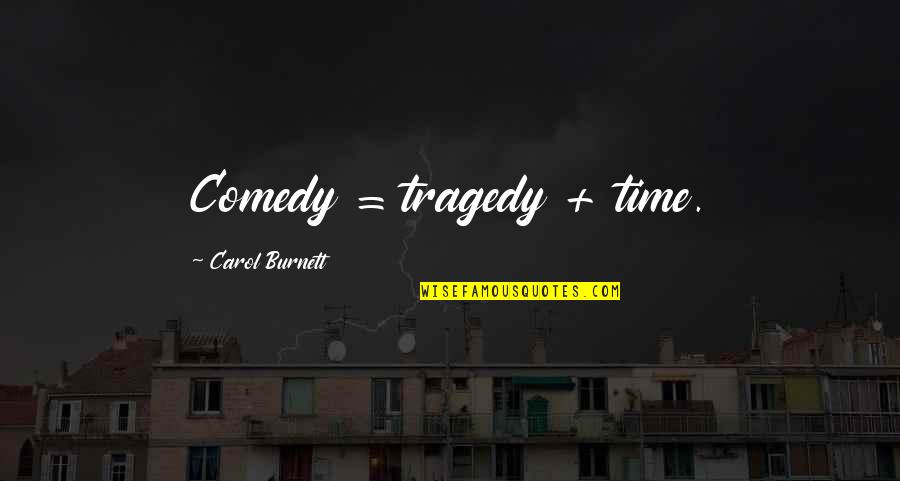 Comedy = tragedy + time. —
Carol Burnett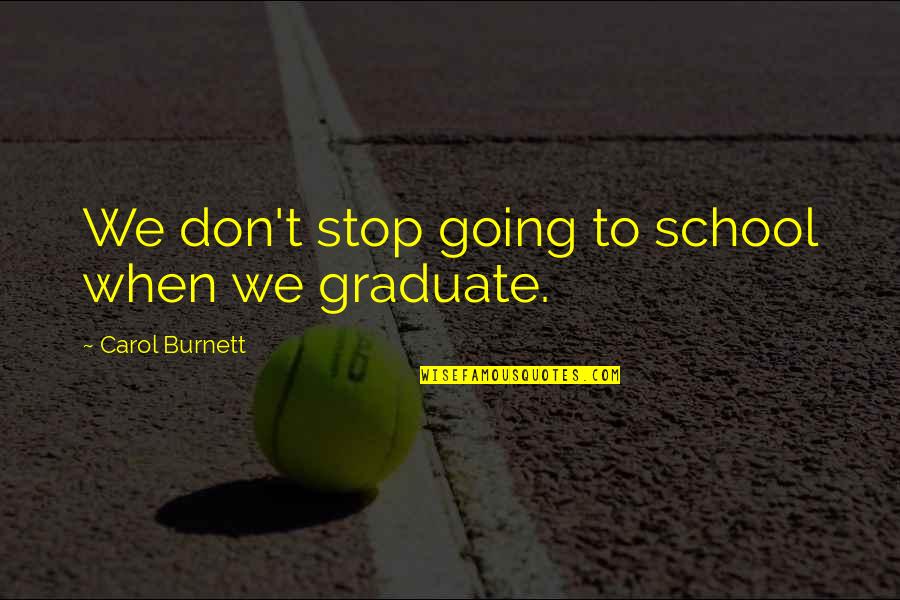 We don't stop going to school when we graduate. —
Carol Burnett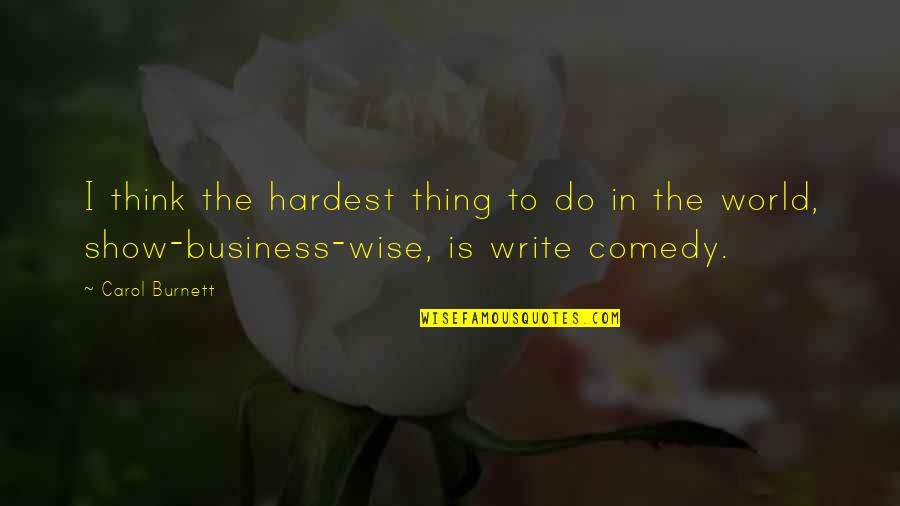 I think the hardest thing to do in the world, show-business-wise, is write comedy. —
Carol Burnett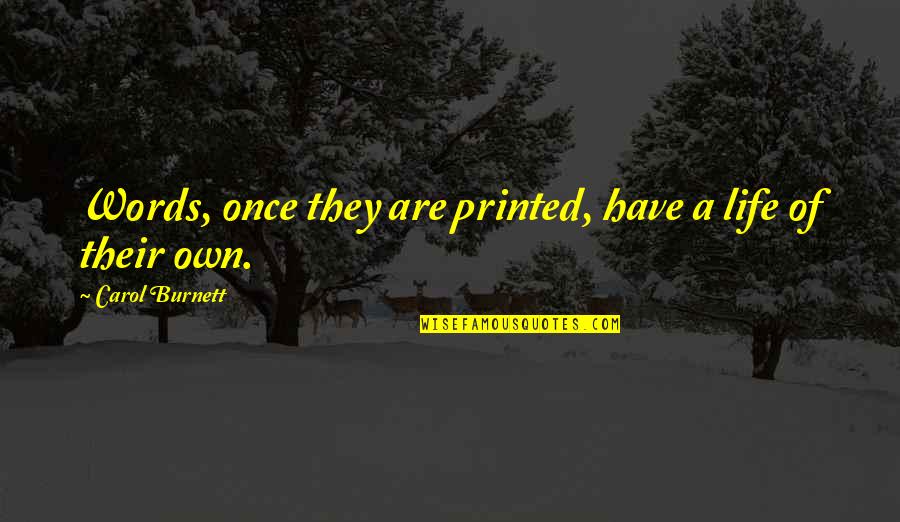 Words, once they are printed, have a life of their own. —
Carol Burnett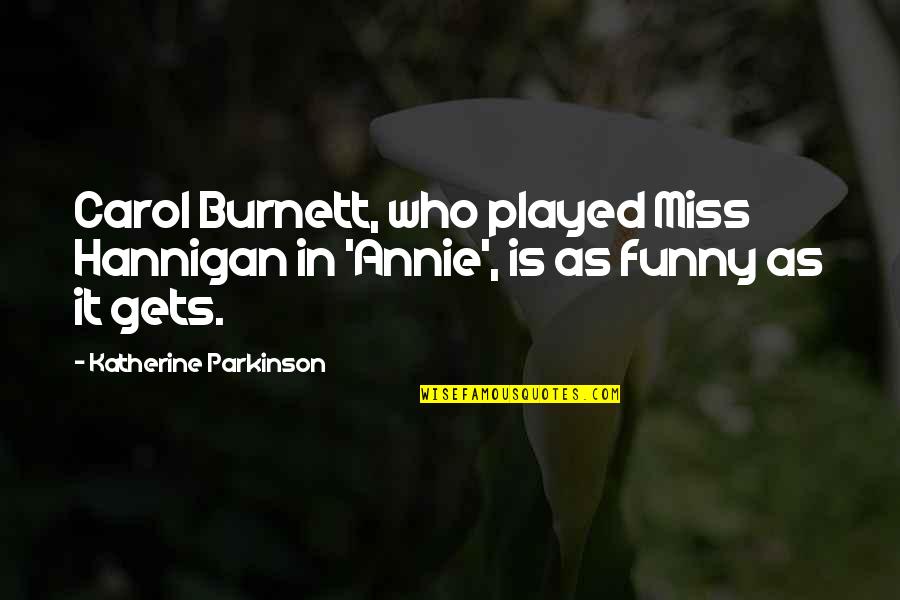 Carol Burnett, who played Miss Hannigan in 'Annie', is as funny as it gets. —
Katherine Parkinson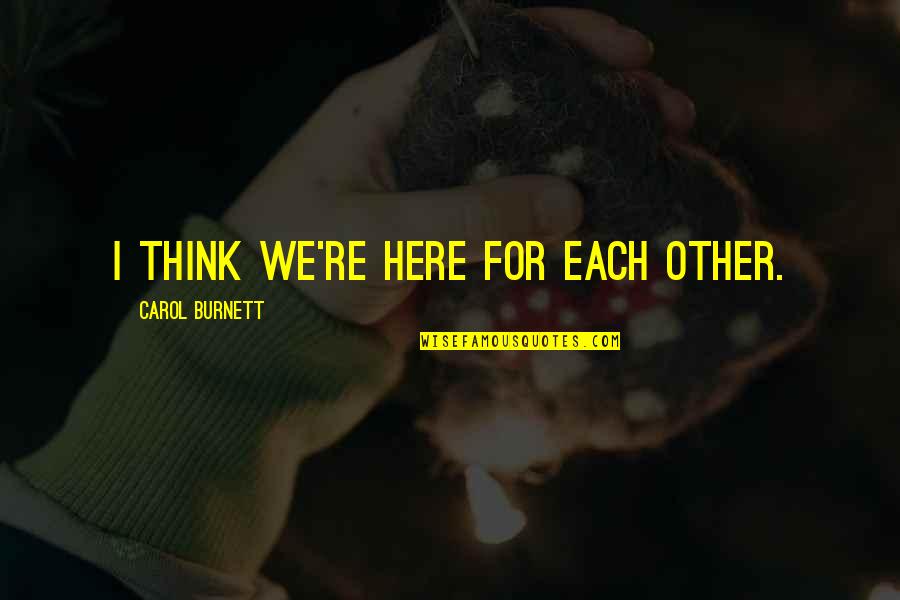 I think we're here for each other. —
Carol Burnett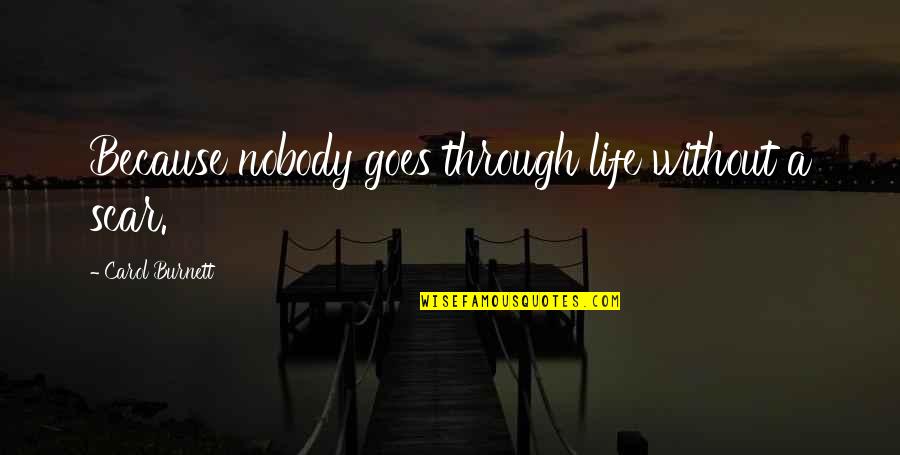 Because nobody goes through life without a scar. —
Carol Burnett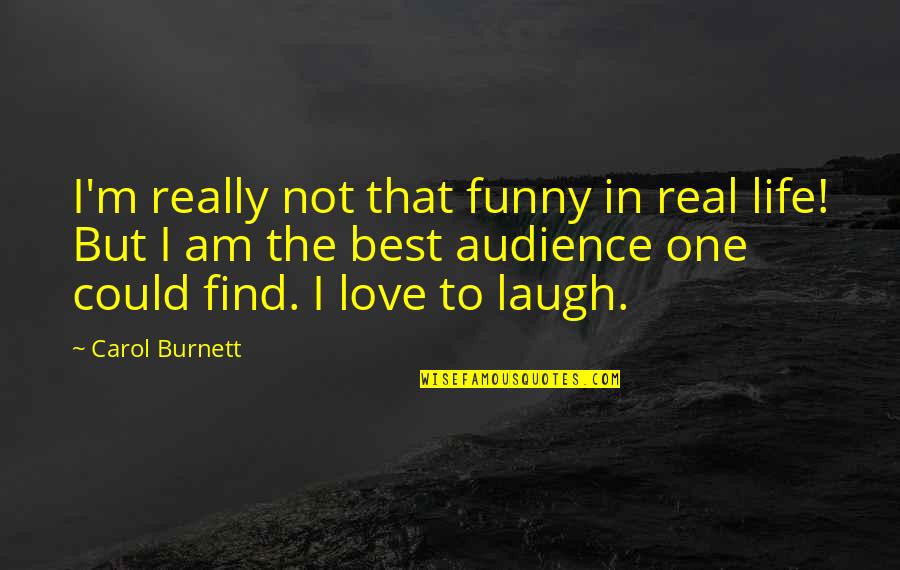 I'm really not that funny in real life! But I am the best audience one could find. I love to laugh. —
Carol Burnett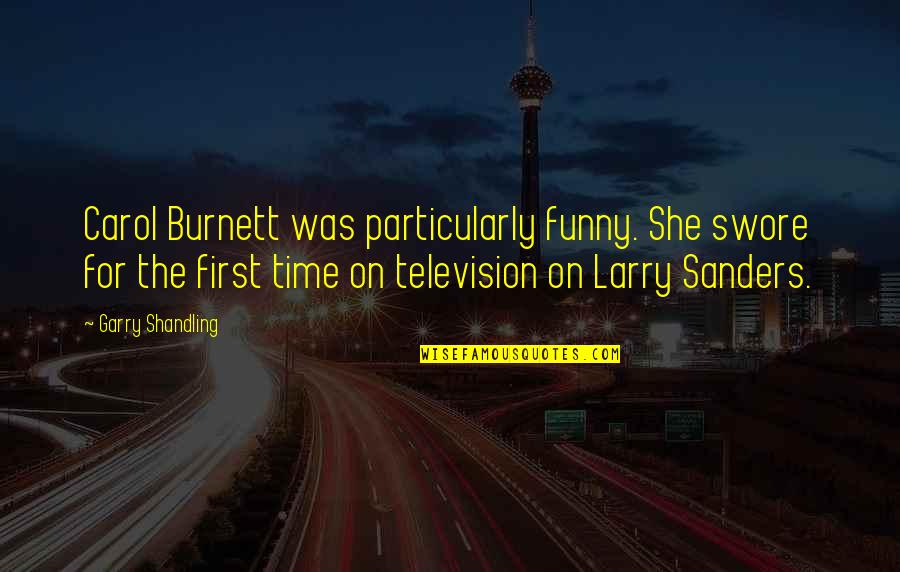 Carol Burnett was particularly funny. She swore for the first time on television on Larry Sanders. —
Garry Shandling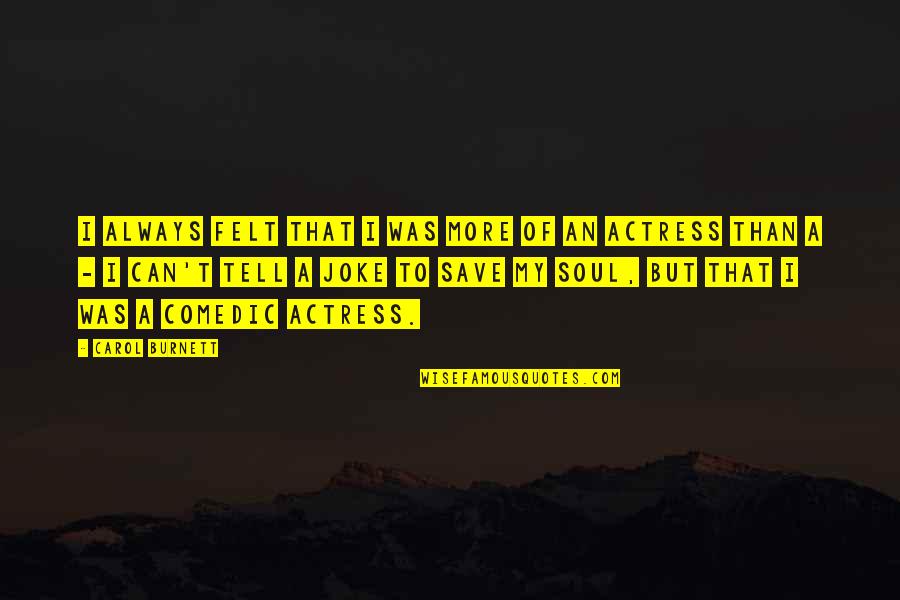 I always felt that I was more of an actress than a - I can't tell a joke to save my soul, but that I was a comedic actress. —
Carol Burnett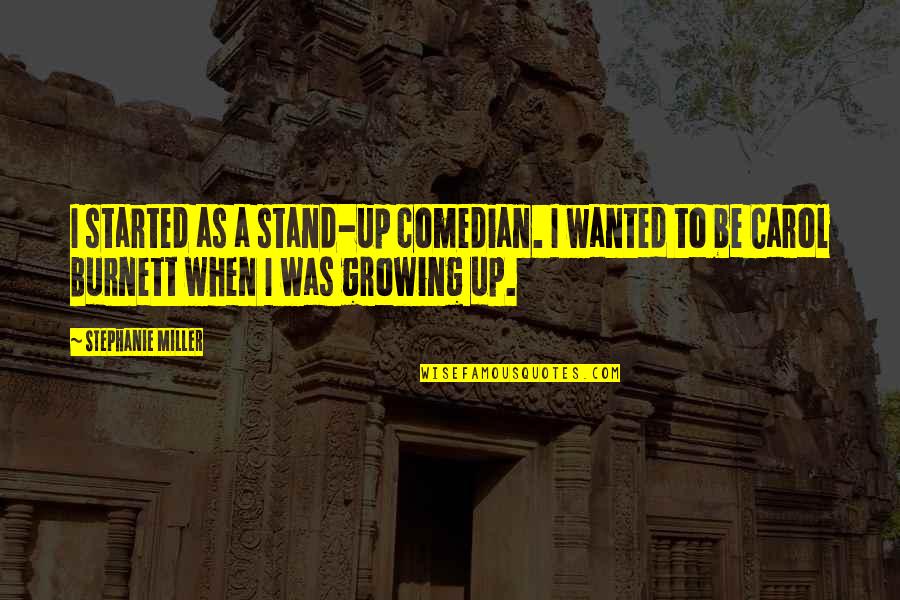 I started as a stand-up comedian. I wanted to be Carol Burnett when I was growing up. —
Stephanie Miller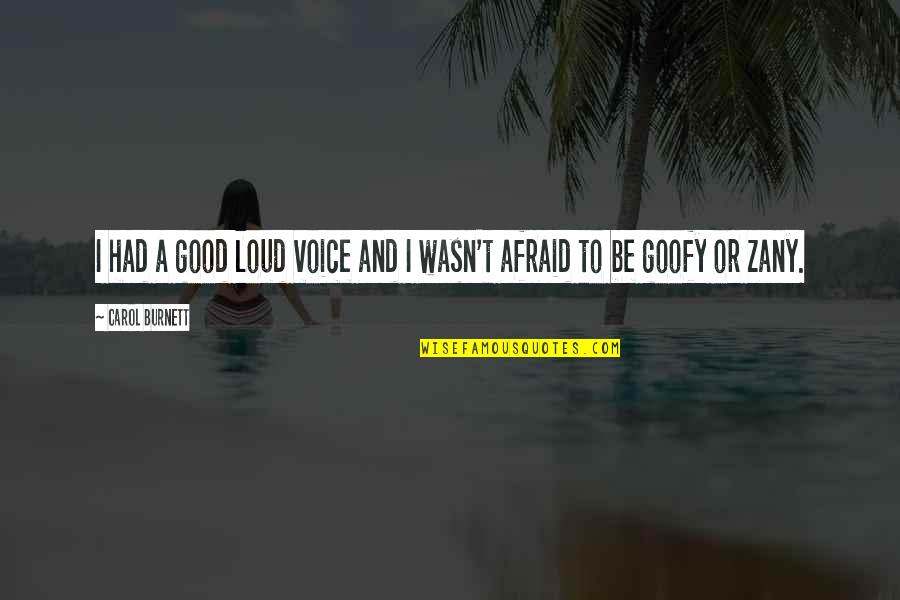 I had a good loud voice and I wasn't afraid to be goofy or zany. —
Carol Burnett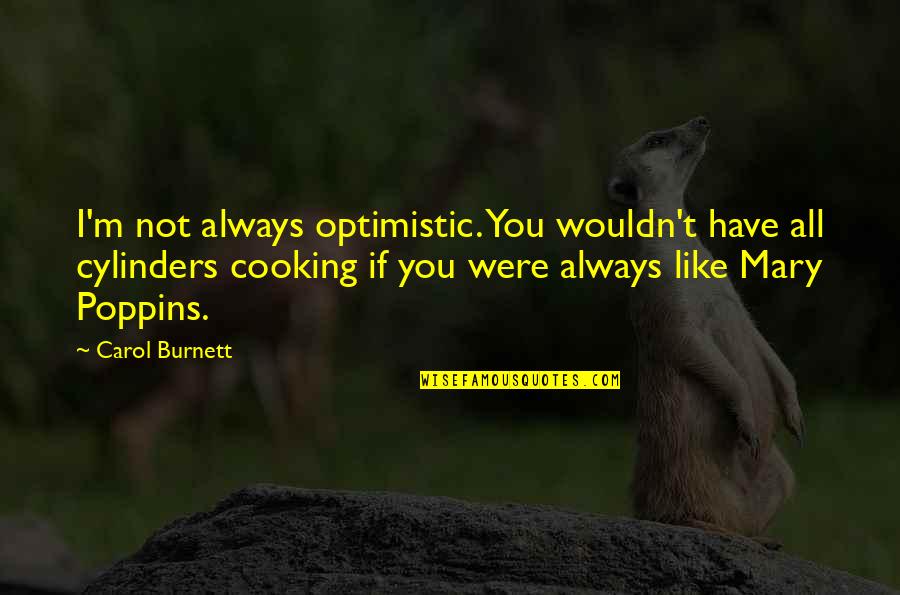 I'm not always optimistic. You wouldn't have all cylinders cooking if you were always like Mary Poppins. —
Carol Burnett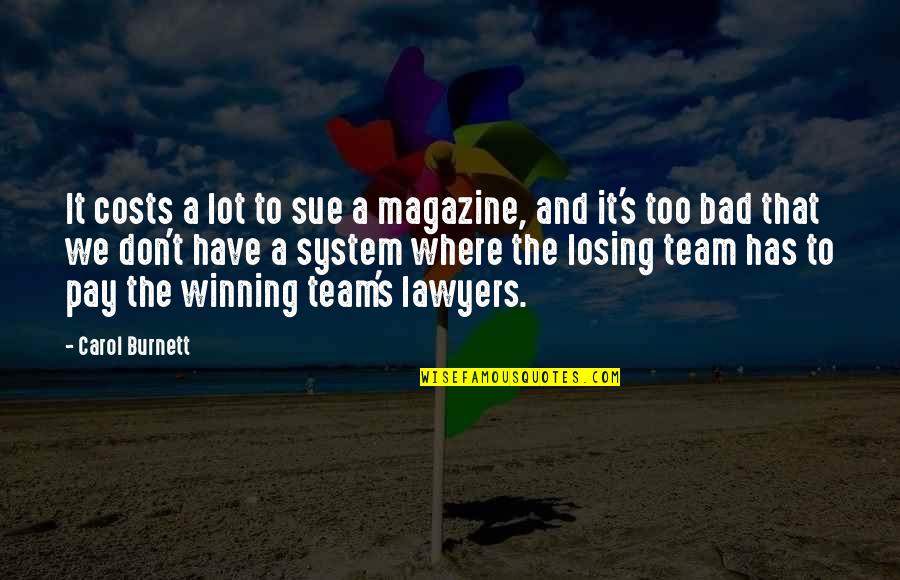 It costs a lot to sue a magazine, and it's too bad that we don't have a system where the losing team has to pay the winning team's lawyers. —
Carol Burnett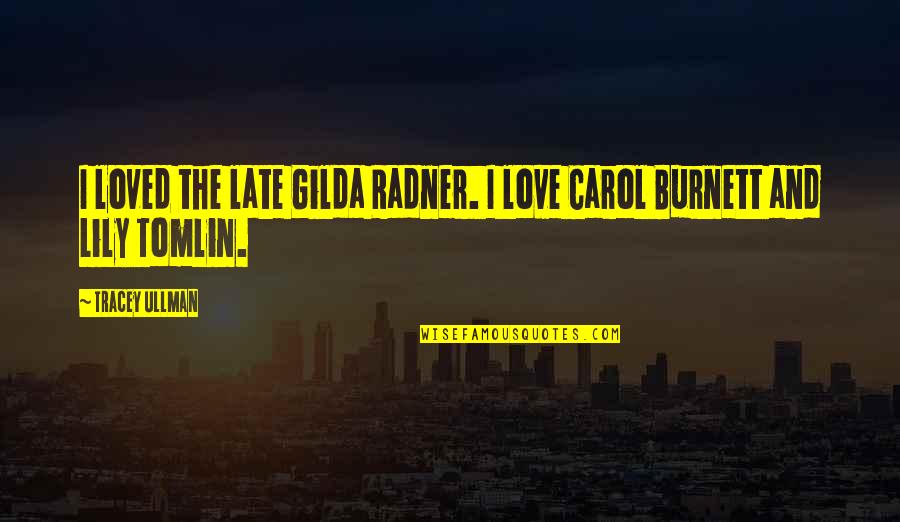 I loved the late Gilda Radner. I love Carol Burnett and Lily Tomlin. —
Tracey Ullman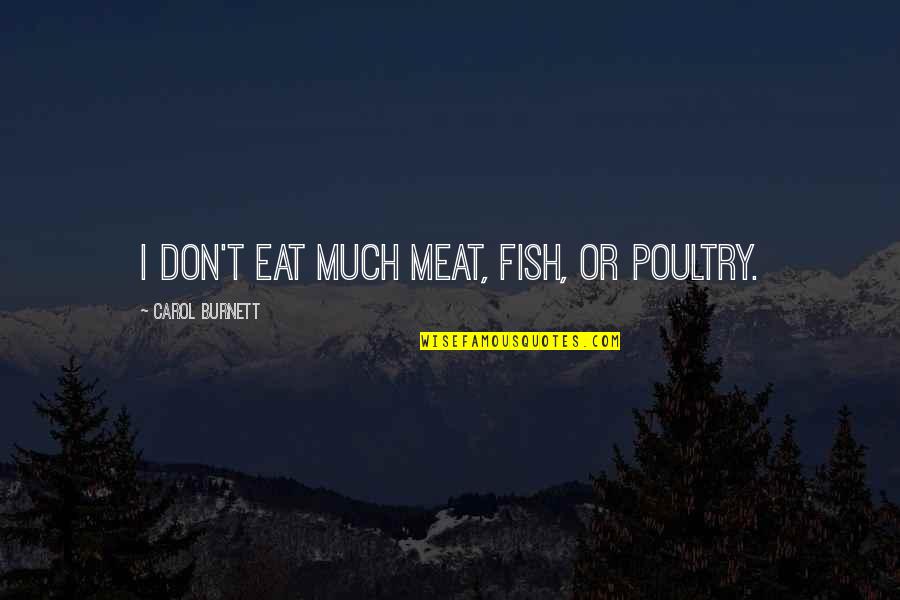 I don't eat much meat, fish, or poultry. —
Carol Burnett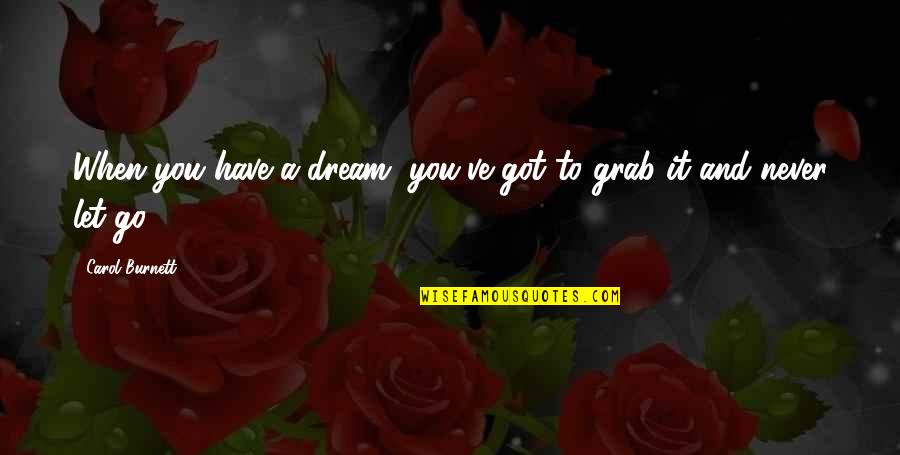 When you have a dream, you've got to grab it and never let go. —
Carol Burnett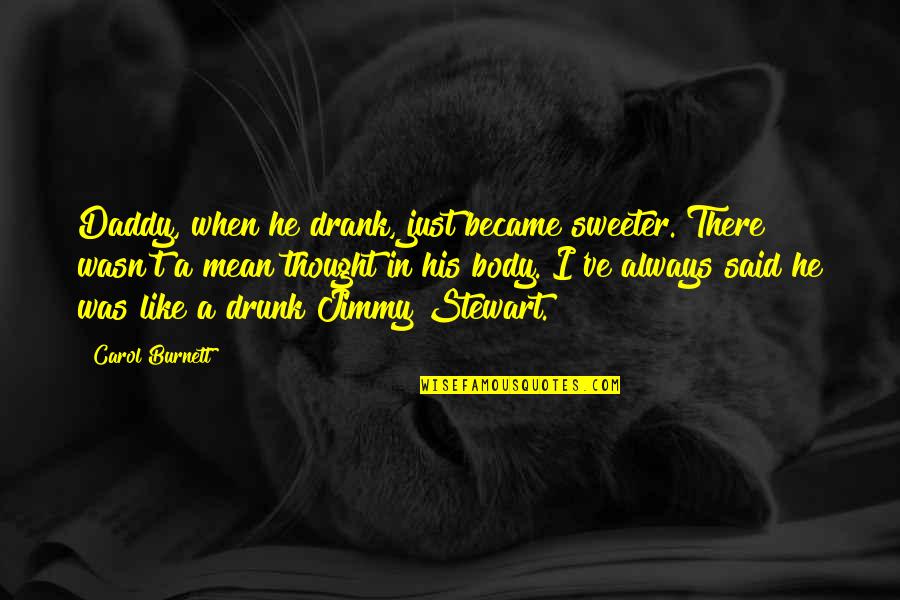 Daddy, when he drank, just became sweeter. There wasn't a mean thought in his body. I've always said he was like a drunk Jimmy Stewart. —
Carol Burnett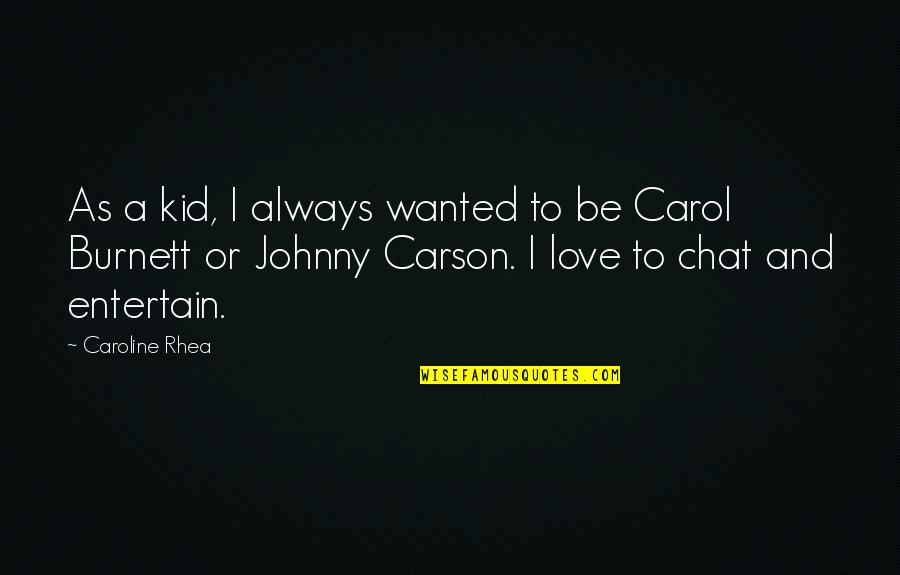 As a kid, I always wanted to be Carol Burnett or Johnny Carson. I love to chat and entertain. —
Caroline Rhea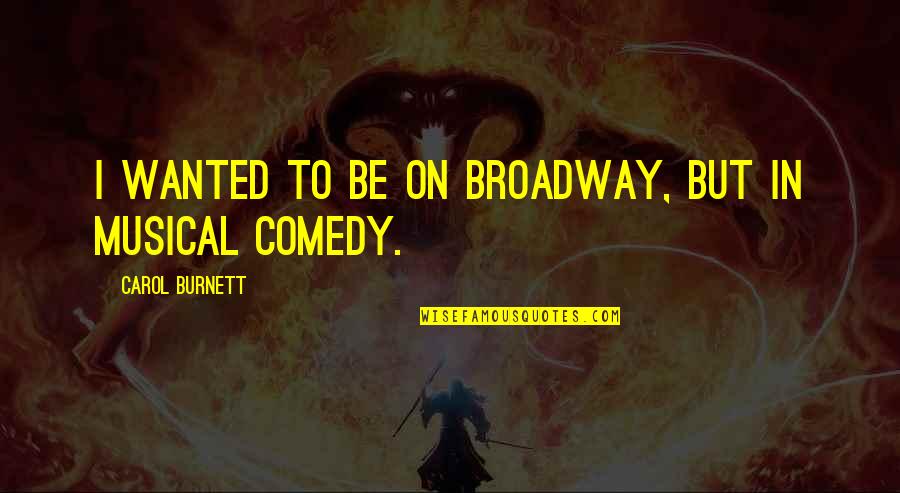 I wanted to be on Broadway, but in musical comedy. —
Carol Burnett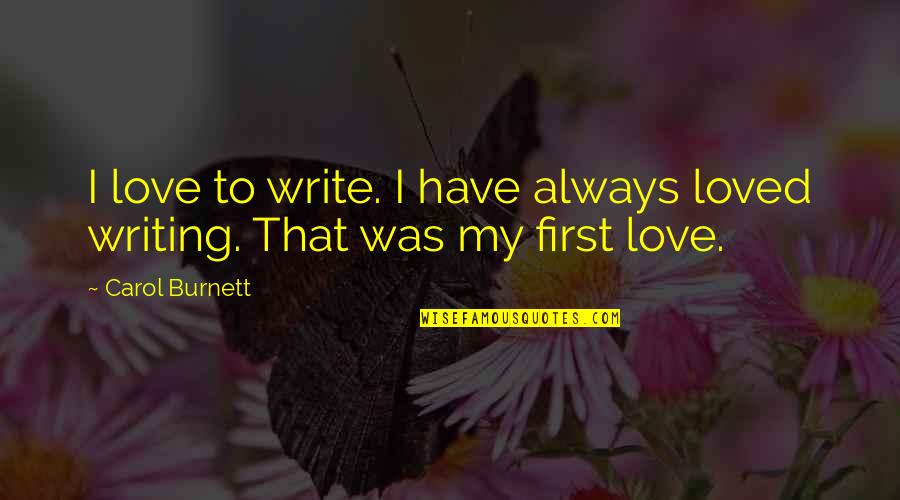 I love to write. I have always loved writing. That was my first love. —
Carol Burnett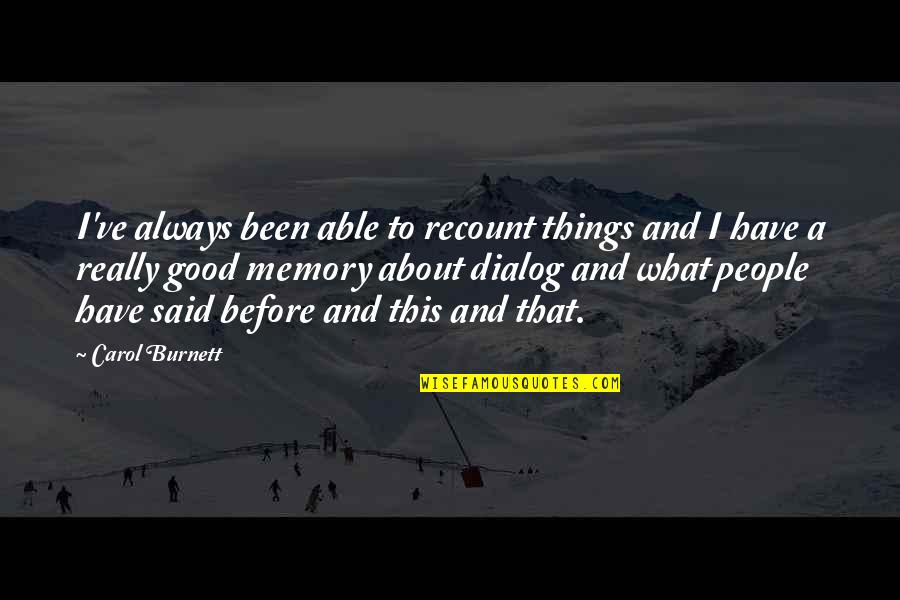 I've always been able to recount things and I have a really good memory about dialog and what people have said before and this and that. —
Carol Burnett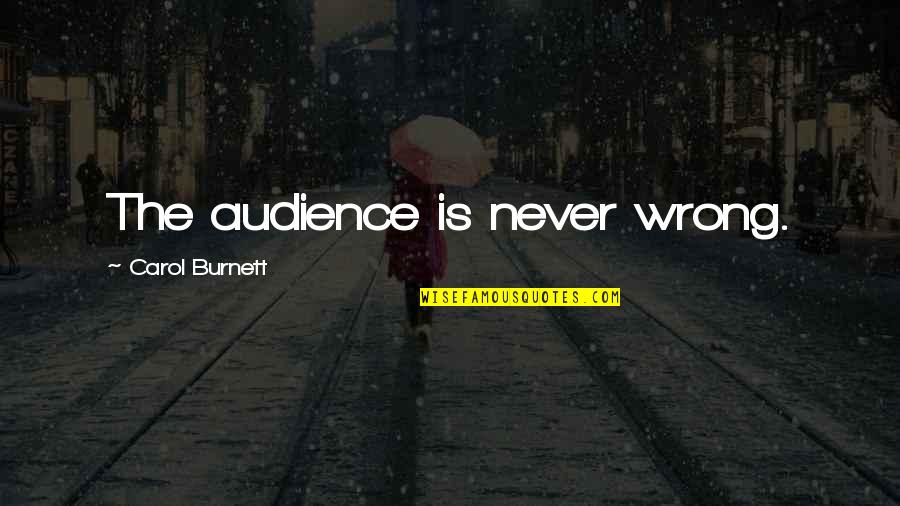 The audience is never wrong. —
Carol Burnett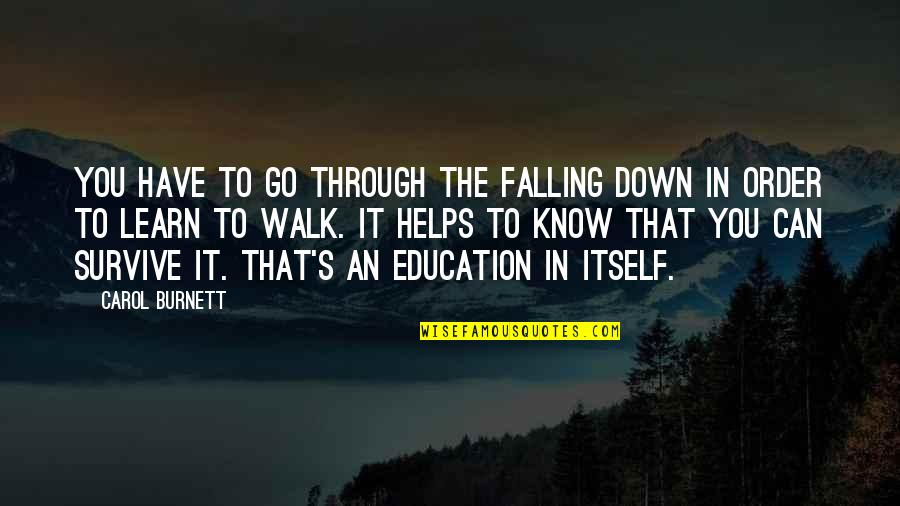 You have to go through the falling down in order to learn to walk. It helps to know that you can survive it. That's an education in itself. —
Carol Burnett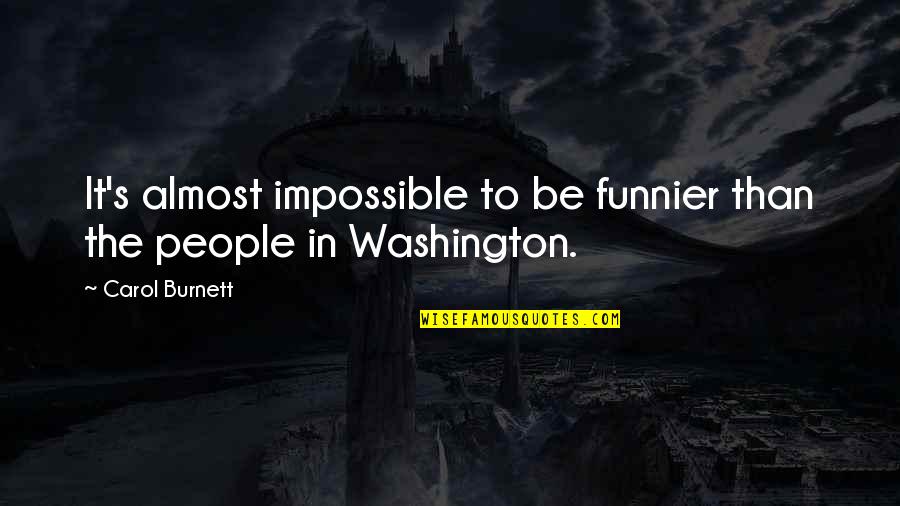 It's almost impossible to be funnier than the people in Washington. —
Carol Burnett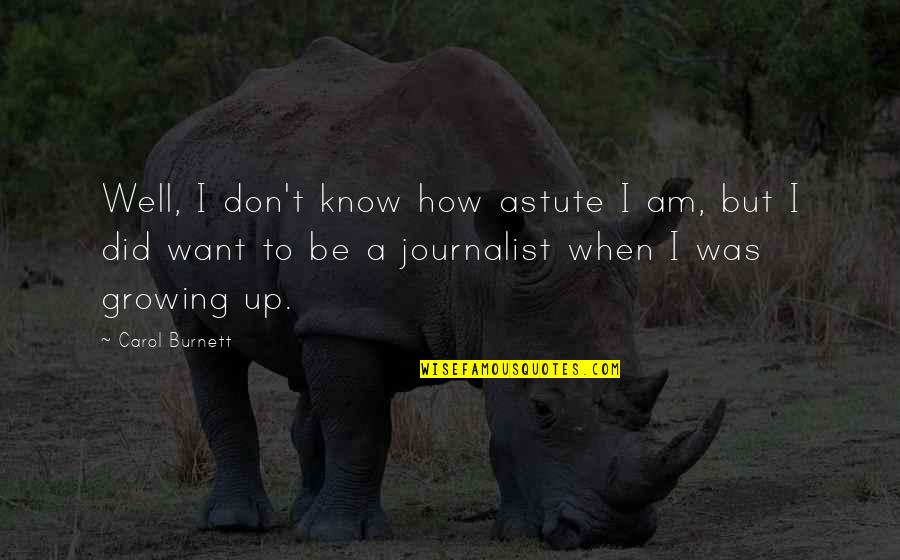 Well, I don't know how astute I am, but I did want to be a journalist when I was growing up. —
Carol Burnett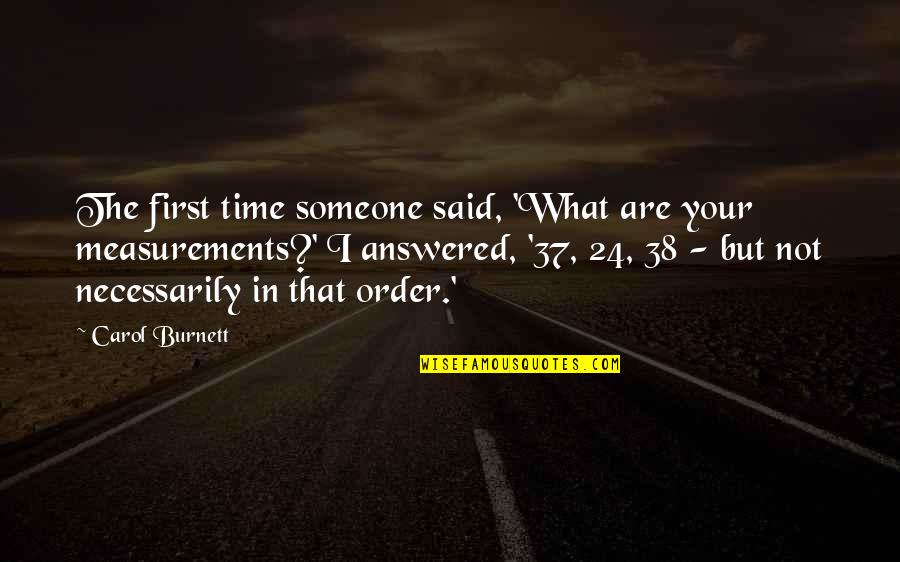 The first time someone said, 'What are your measurements?' I answered, '37, 24, 38 - but not necessarily in that order.' —
Carol Burnett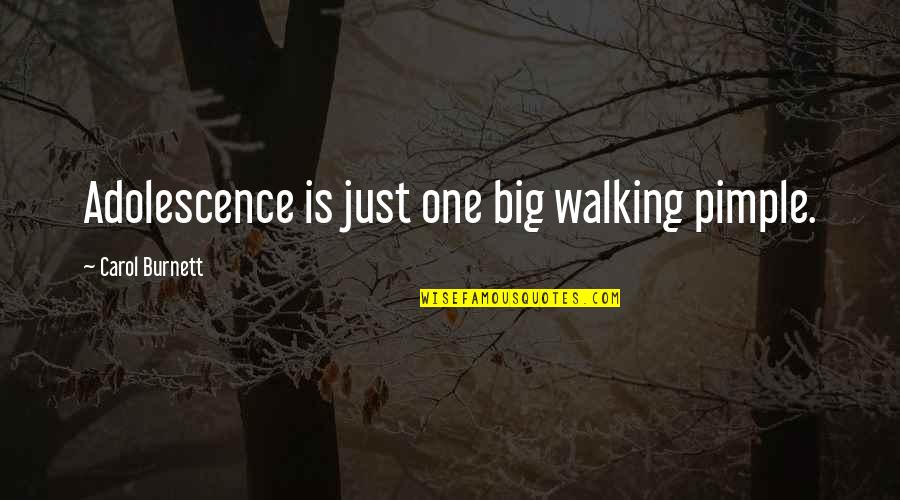 Adolescence is just one big walking pimple. —
Carol Burnett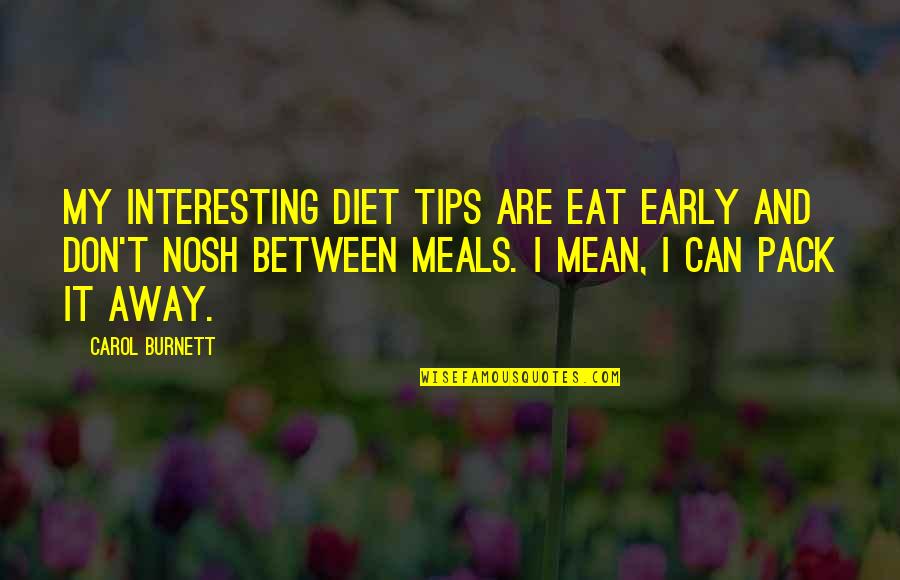 My interesting diet tips are eat early and don't nosh between meals. I mean, I can pack it away. —
Carol Burnett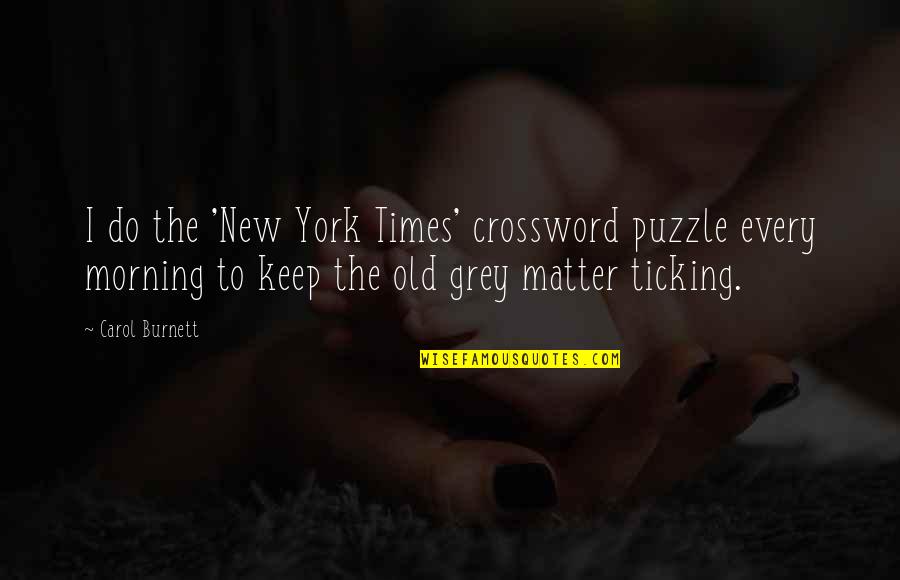 I do the 'New York Times' crossword puzzle every morning to keep the old grey matter ticking. —
Carol Burnett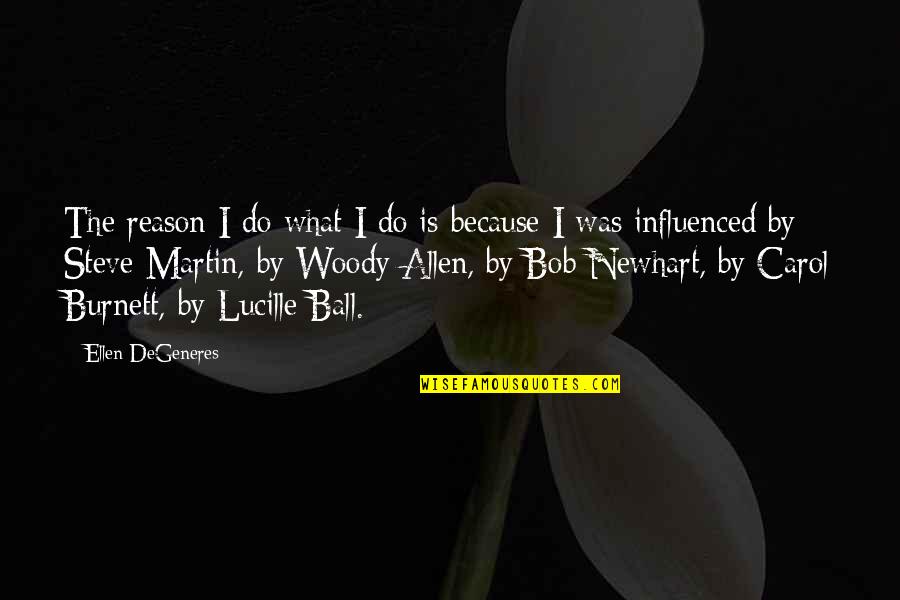 The reason I do what I do is because I was influenced by Steve Martin, by Woody Allen, by Bob Newhart, by Carol Burnett, by Lucille Ball. —
Ellen DeGeneres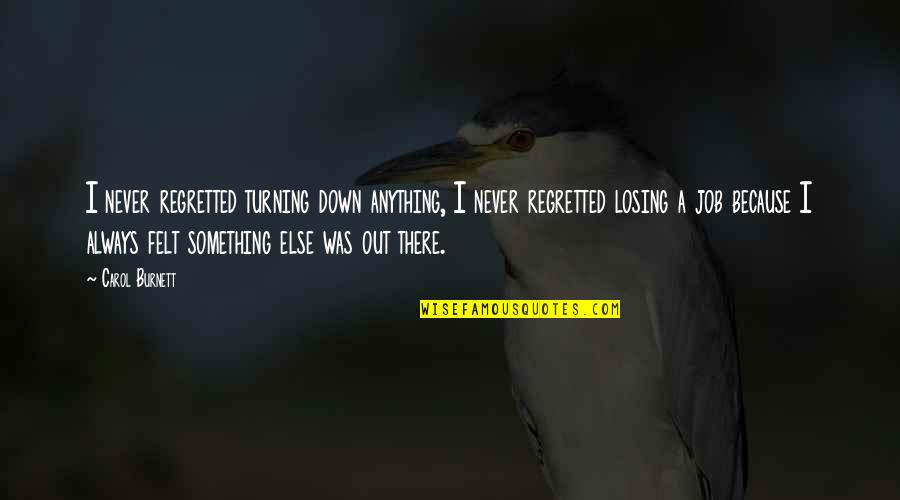 I never regretted turning down anything, I never regretted losing a job because I always felt something else was out there. —
Carol Burnett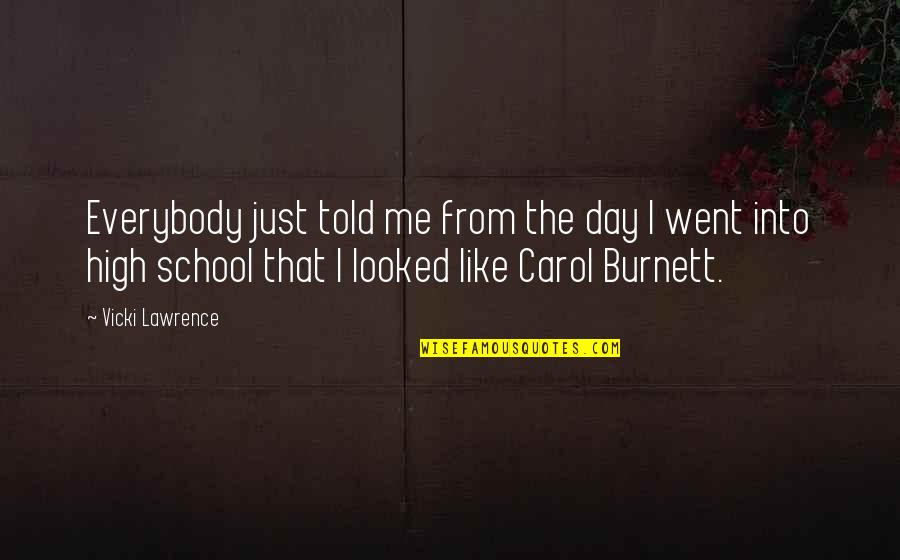 Everybody just told me from the day I went into high school that I looked like Carol Burnett. —
Vicki Lawrence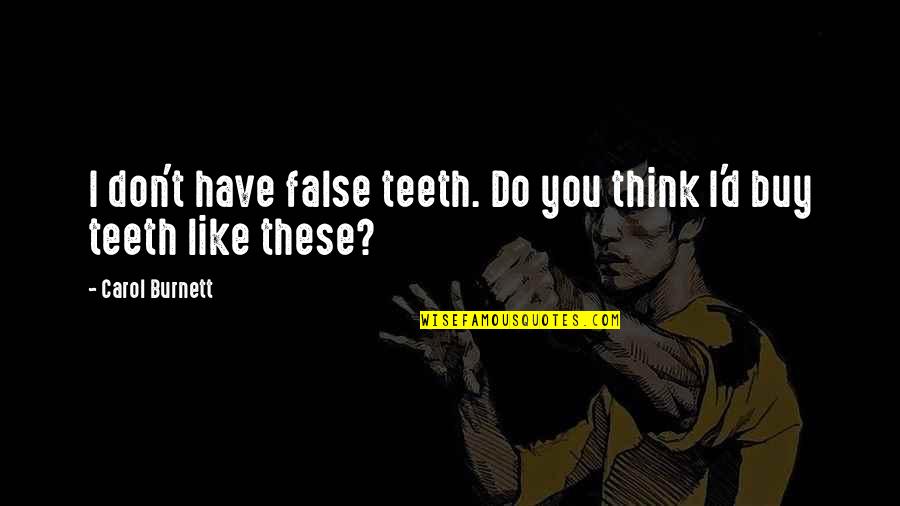 I don't have false teeth. Do you think I'd buy teeth like these? —
Carol Burnett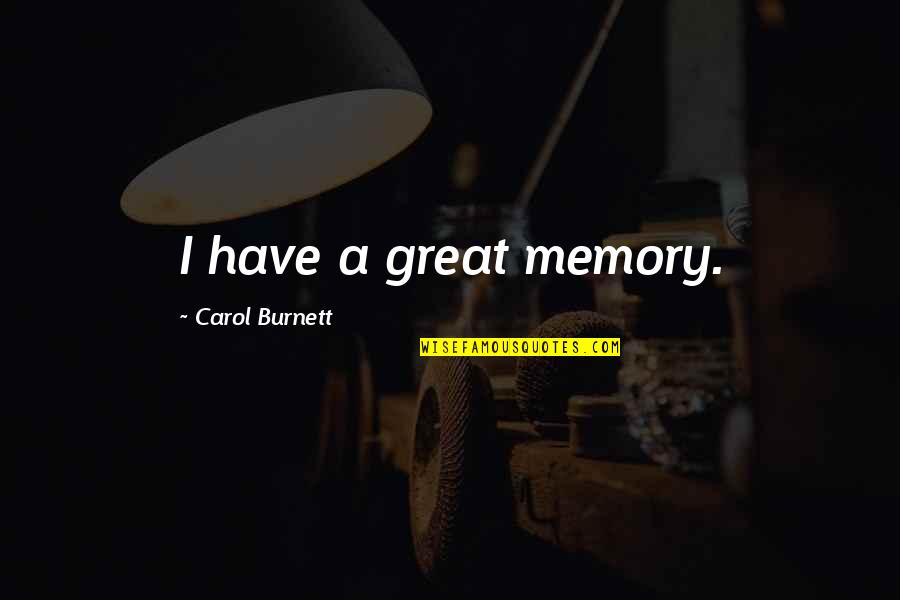 I have a great memory. —
Carol Burnett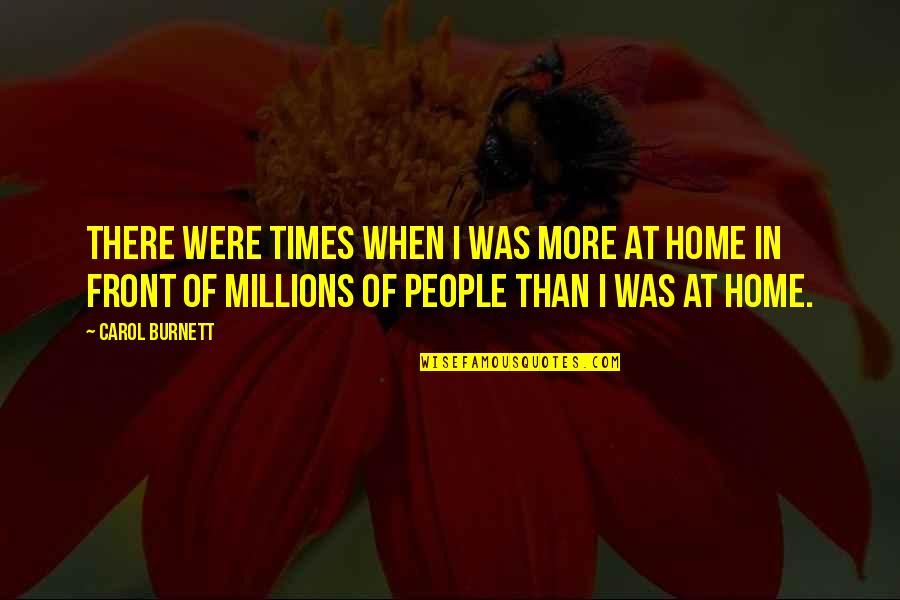 There were times when I was more at home in front of millions of people than I was at home. —
Carol Burnett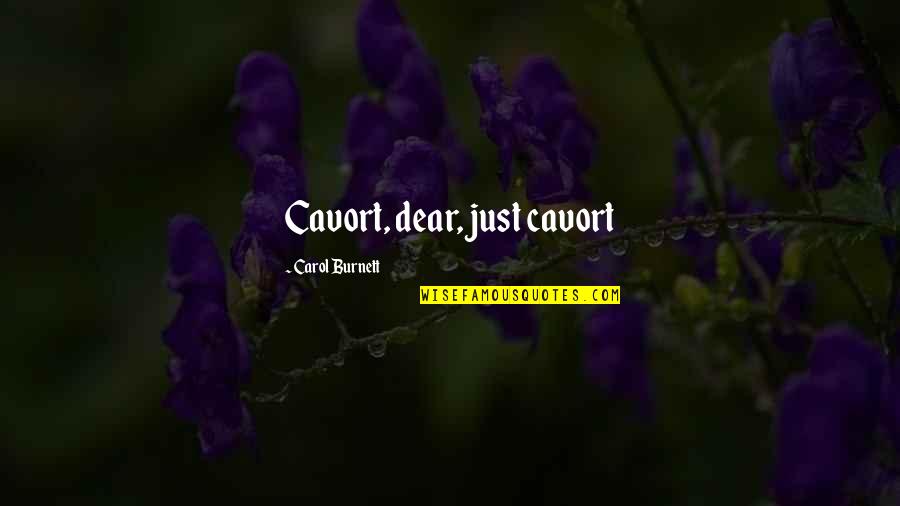 Cavort, dear, just cavort —
Carol Burnett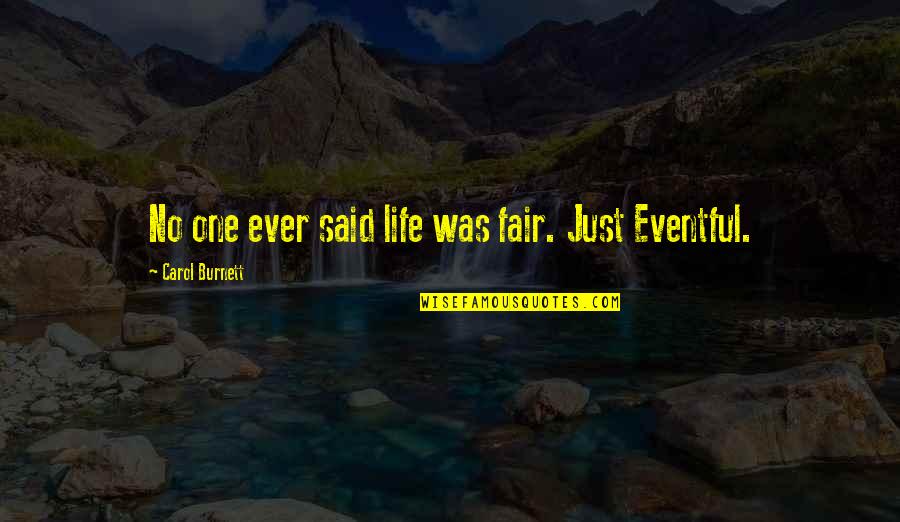 No one ever said life was fair. Just Eventful. —
Carol Burnett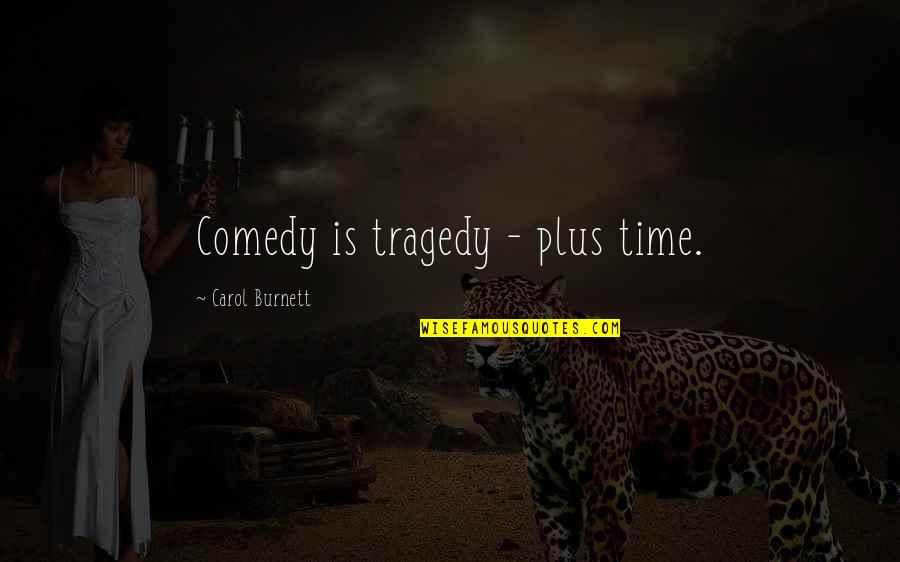 Comedy is tragedy - plus time. —
Carol Burnett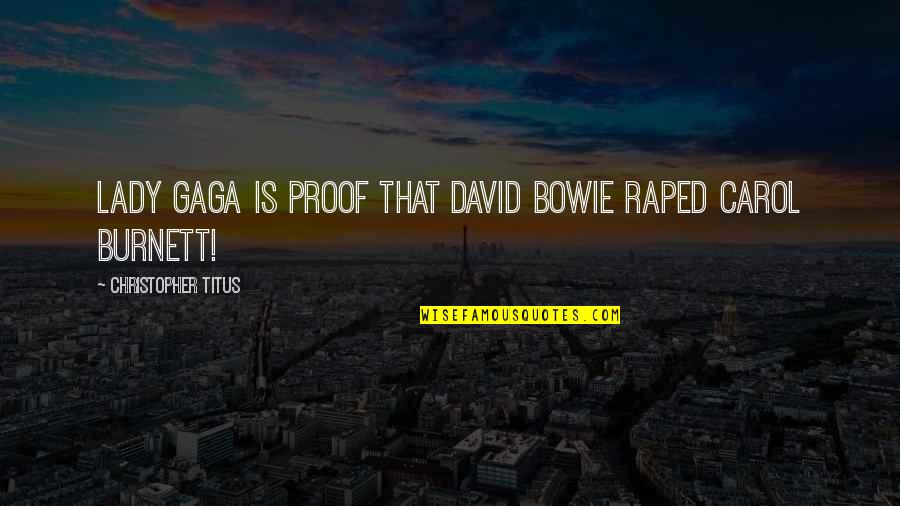 Lady Gaga is proof that David Bowie raped Carol Burnett! —
Christopher Titus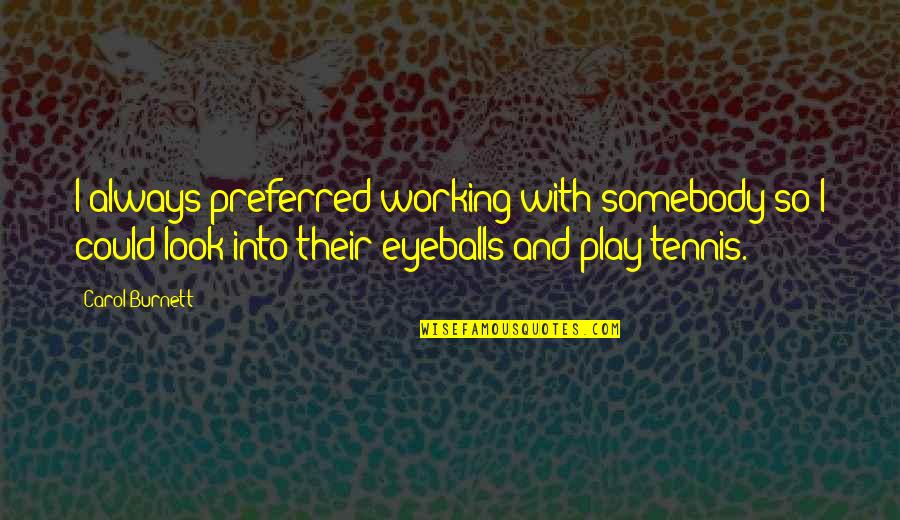 I always preferred working with somebody so I could look into their eyeballs and play tennis. —
Carol Burnett