Bien Sufficient Quotes
Top 7 wise famous quotes and sayings by Bien Sufficient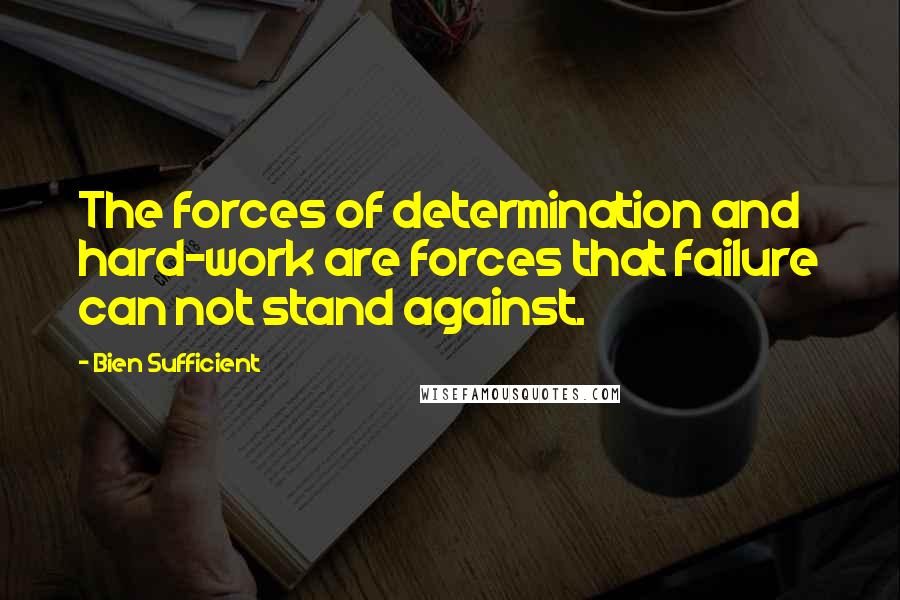 The forces of determination and hard-work are forces that failure can not stand against.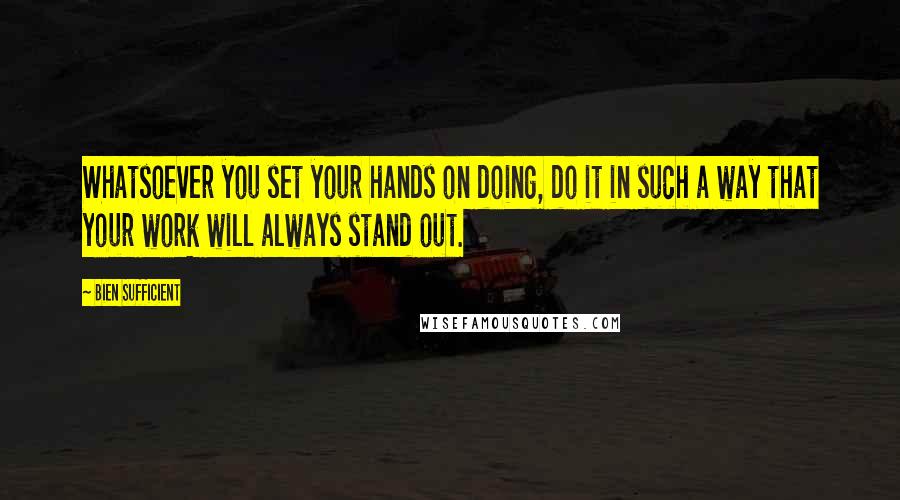 Whatsoever you set your hands on doing, do it in such a way that your work will always stand out.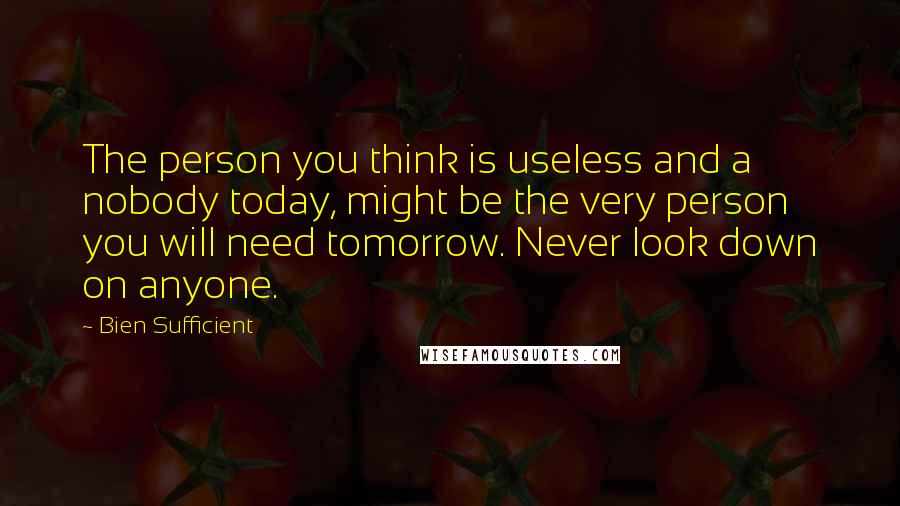 The person you think is useless and a nobody today, might be the very person you will need tomorrow. Never look down on anyone.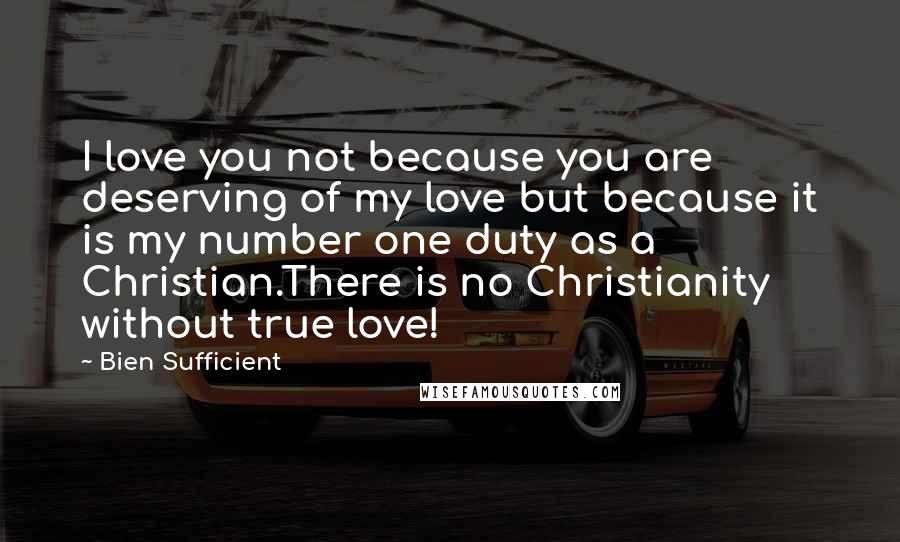 I love you not because you are deserving of my love but because it is my number one duty as a Christian.There is no Christianity without true love!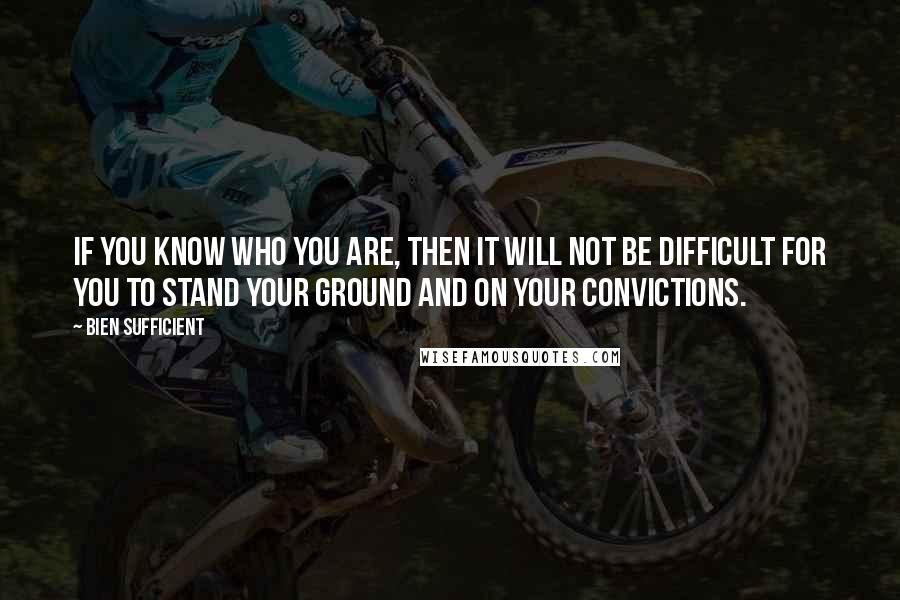 If you know who you are, then it will not be difficult for you to stand your ground and on your convictions.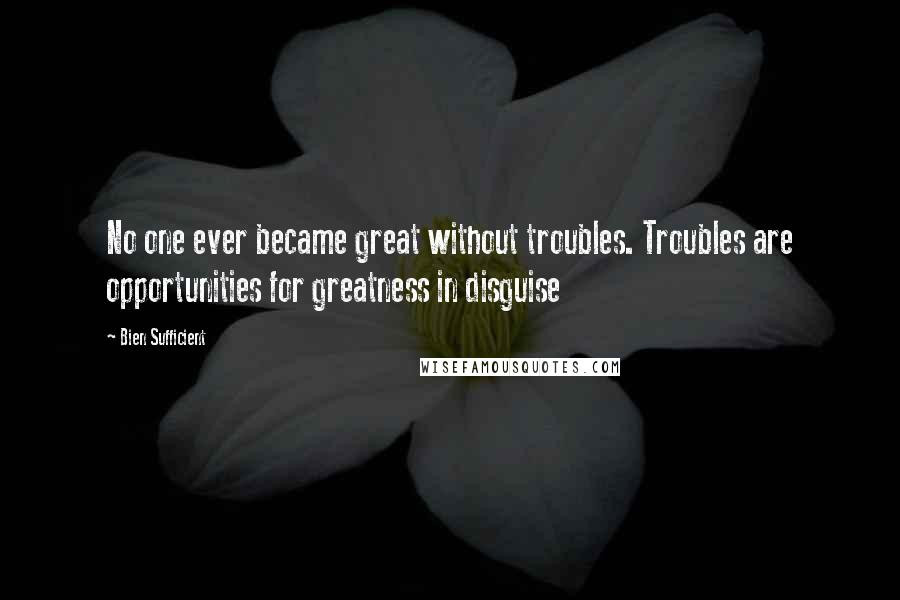 No one ever became great without troubles. Troubles are opportunities for greatness in disguise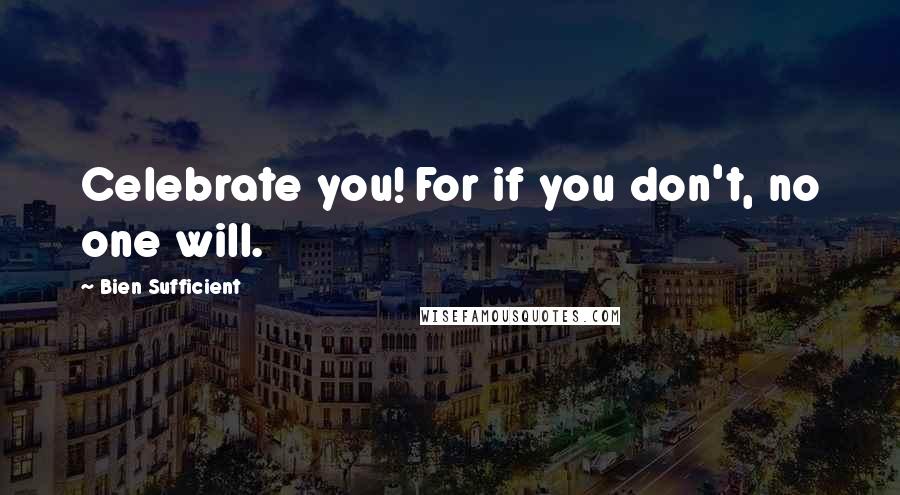 Celebrate you! For if you don't, no one will.