Smart Look Quotes
Collection of top 36 famous quotes about Smart Look
Smart Look Quotes & Sayings
Happy to read and share the best inspirational Smart Look quotes, sayings and quotations on Wise Famous Quotes.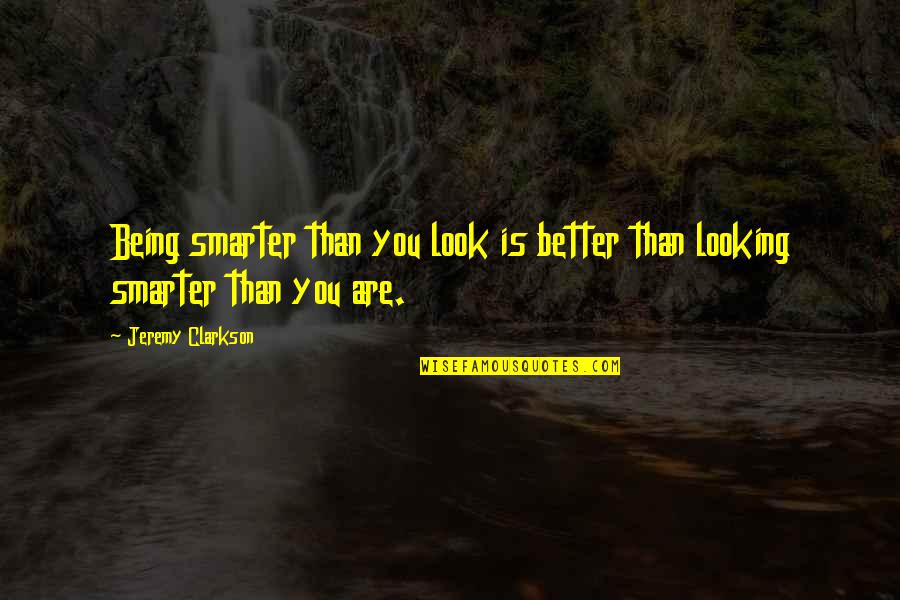 Being smarter than you look is better than looking smarter than you are.
—
Jeremy Clarkson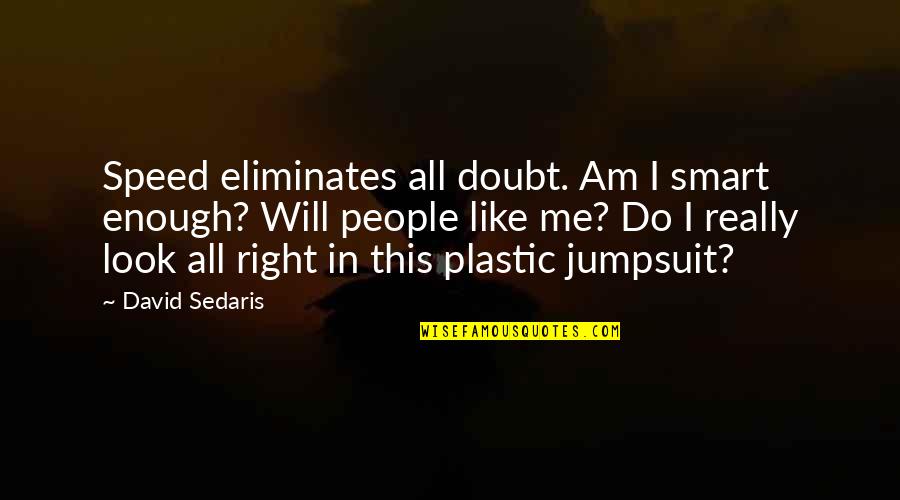 Speed eliminates all doubt. Am I smart enough? Will people like me? Do I really look all right in this plastic jumpsuit?
—
David Sedaris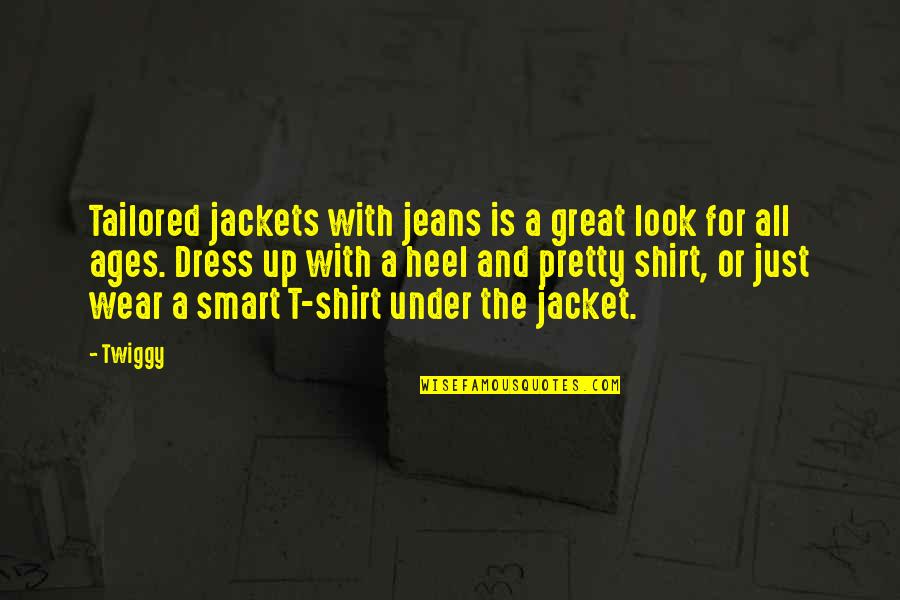 Tailored jackets with jeans is a great look for all ages. Dress up with a heel and pretty shirt, or just wear a smart T-shirt under the jacket.
—
Twiggy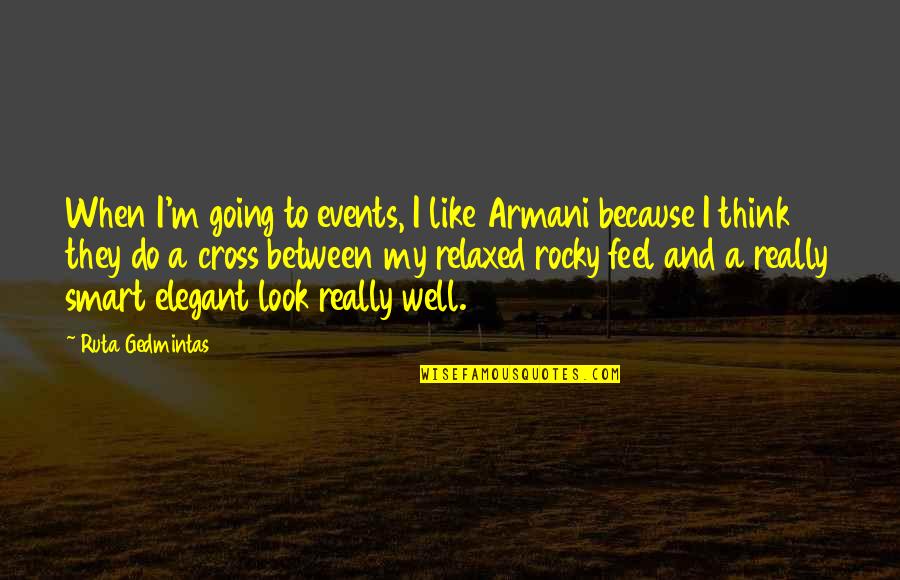 When I'm going to events, I like Armani because I think they do a cross between my relaxed rocky feel and a really smart elegant look really well.
—
Ruta Gedmintas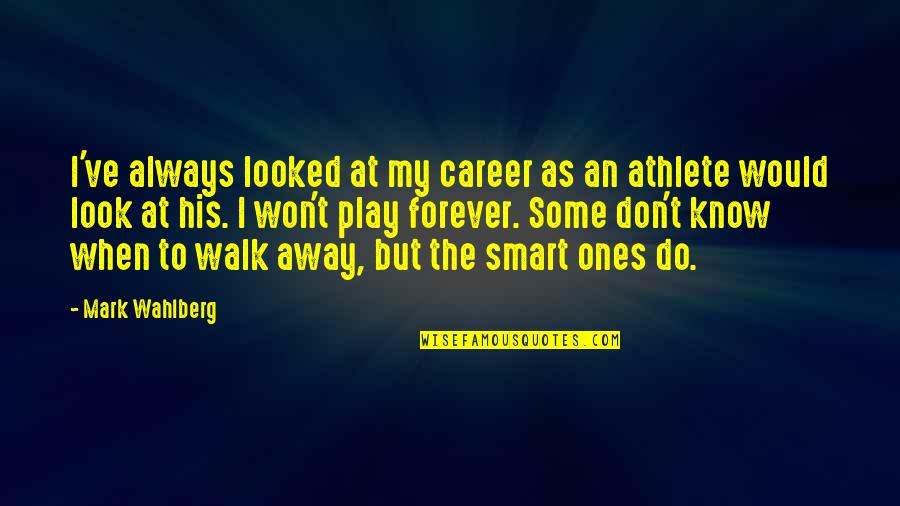 I've always looked at my career as an athlete would look at his. I won't play forever. Some don't know when to walk away, but the smart ones do.
—
Mark Wahlberg
For me, I'm OK doing embarrassing things, when it's with somebody else. I'm not the only person to look at. —
Amy Smart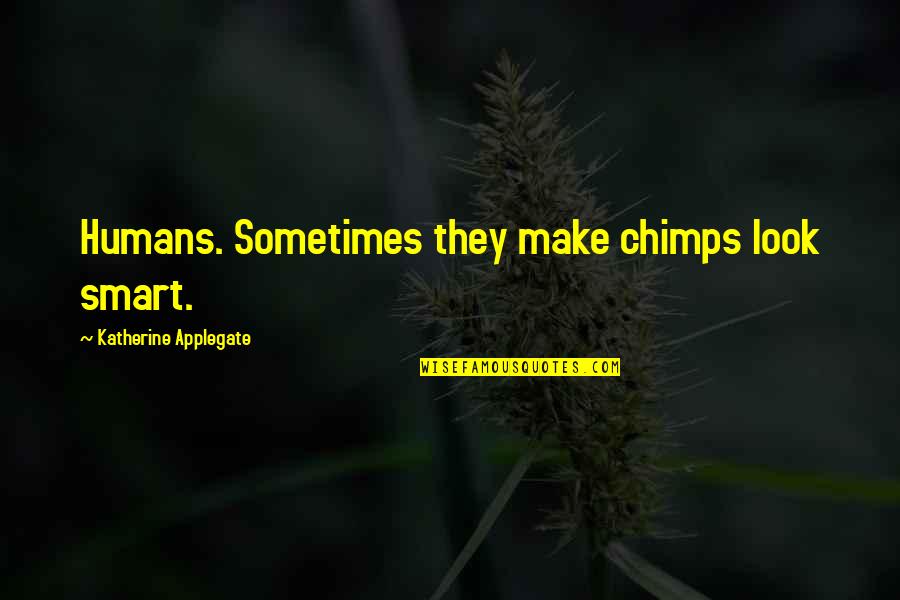 Humans. Sometimes they make chimps look smart. —
Katherine Applegate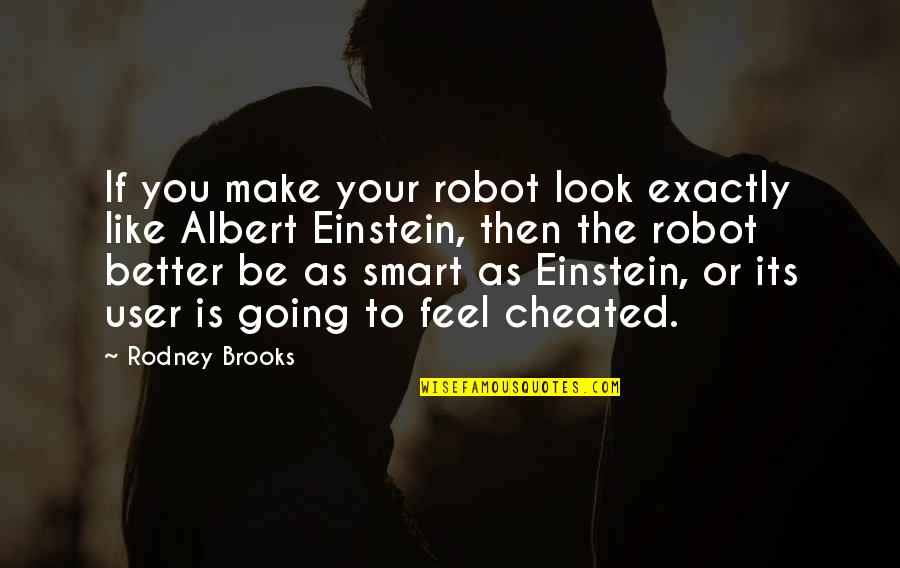 If you make your robot look exactly like Albert Einstein, then the robot better be as smart as Einstein, or its user is going to feel cheated. —
Rodney Brooks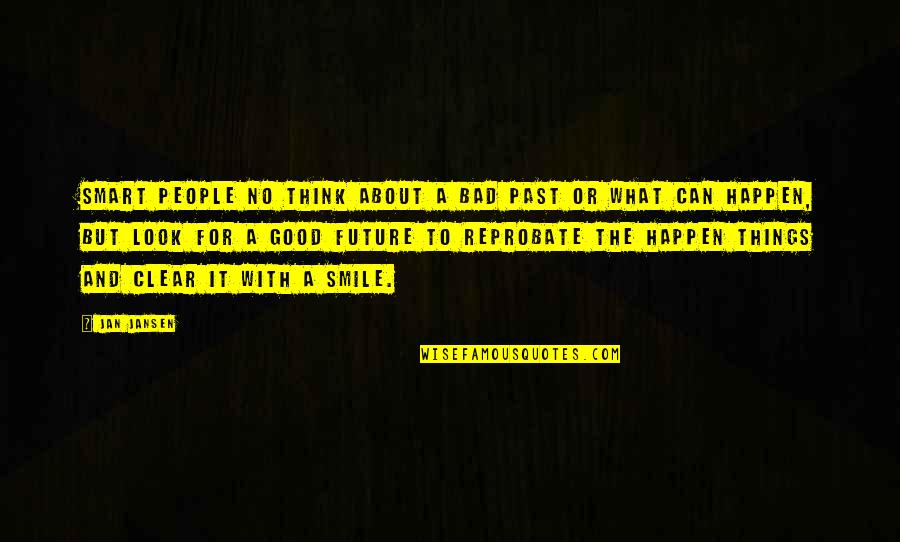 Smart People no think about a bad past or what can happen, but look for a good future to reprobate the happen things and clear it with a smile. —
Jan Jansen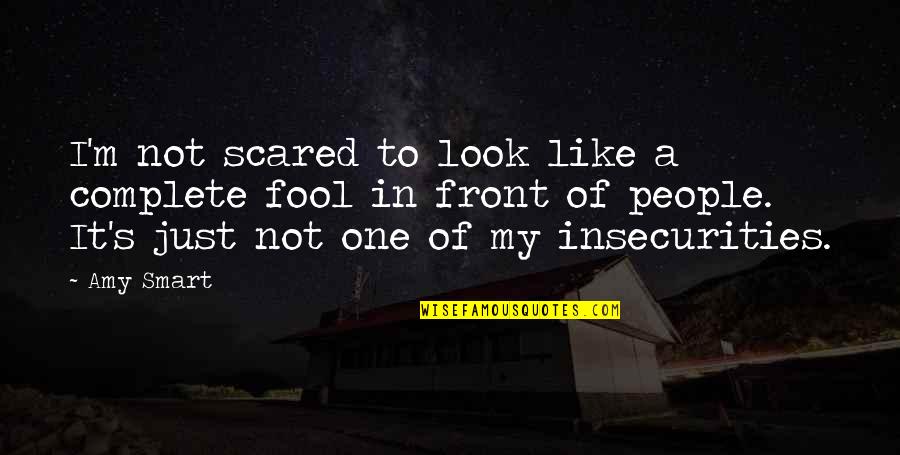 I'm not scared to look like a complete fool in front of people. It's just not one of my insecurities. —
Amy Smart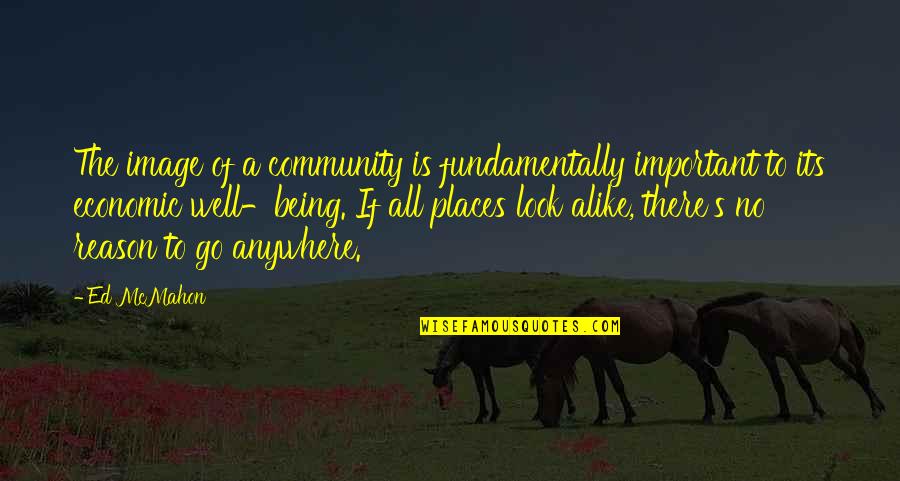 The image of a community is fundamentally important to its economic well-being. If all places look alike, there's no reason to go anywhere. —
Ed McMahon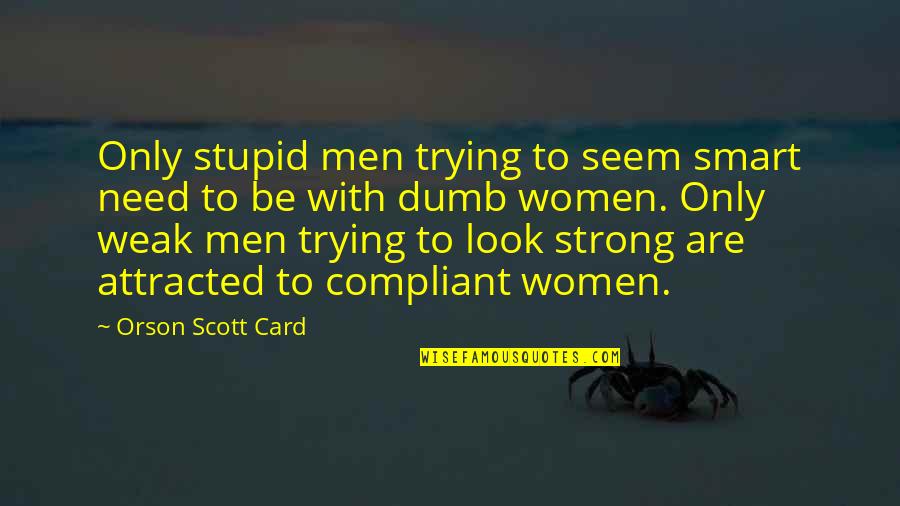 Only stupid men trying to seem smart need to be with dumb women. Only weak men trying to look strong are attracted to compliant women. —
Orson Scott Card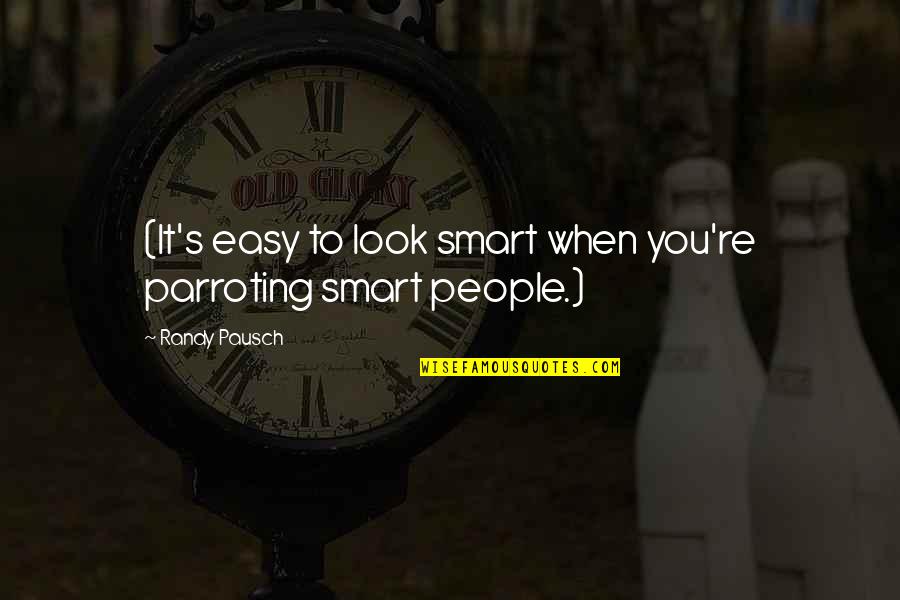 (It's easy to look smart when you're parroting smart people.) —
Randy Pausch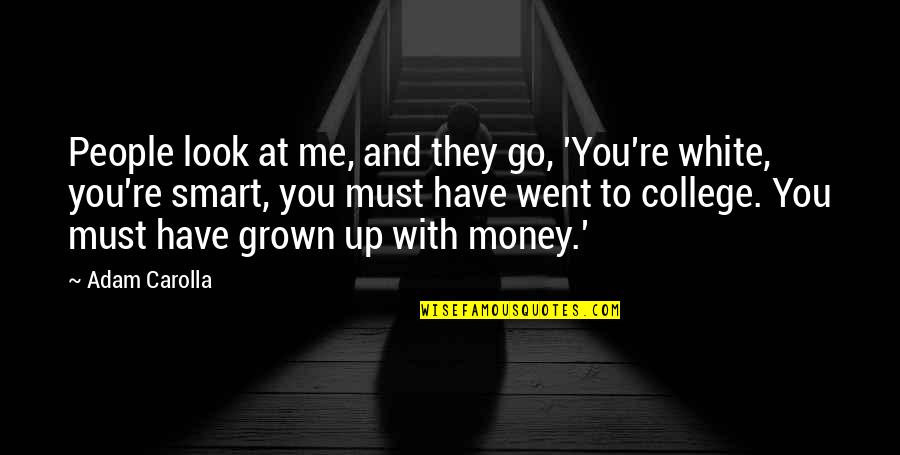 People look at me, and they go, 'You're white, you're smart, you must have went to college. You must have grown up with money.' —
Adam Carolla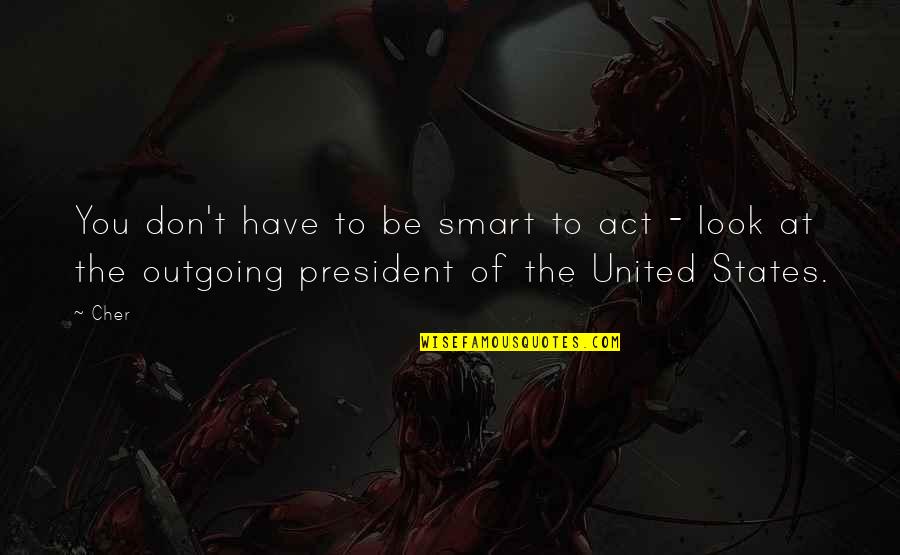 You don't have to be smart to act - look at the outgoing president of the United States. —
Cher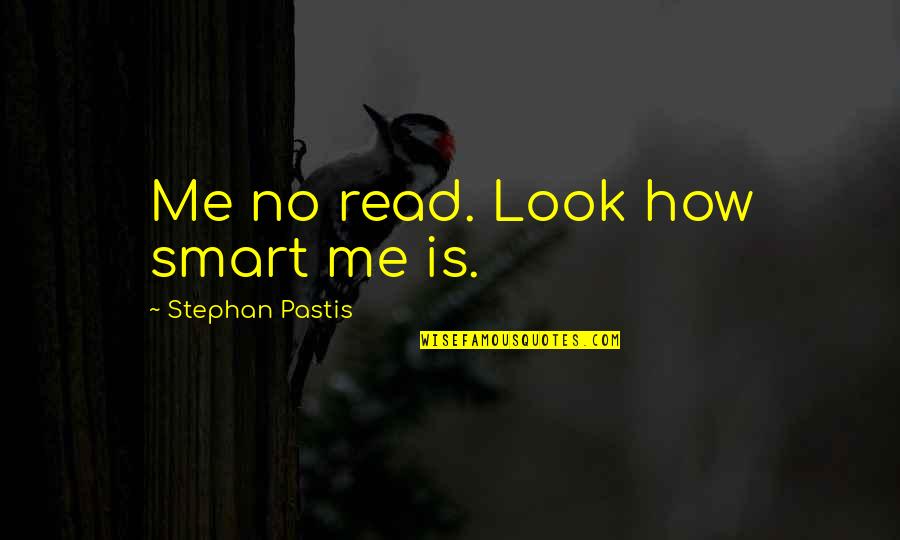 Me no read. Look how smart me is. —
Stephan Pastis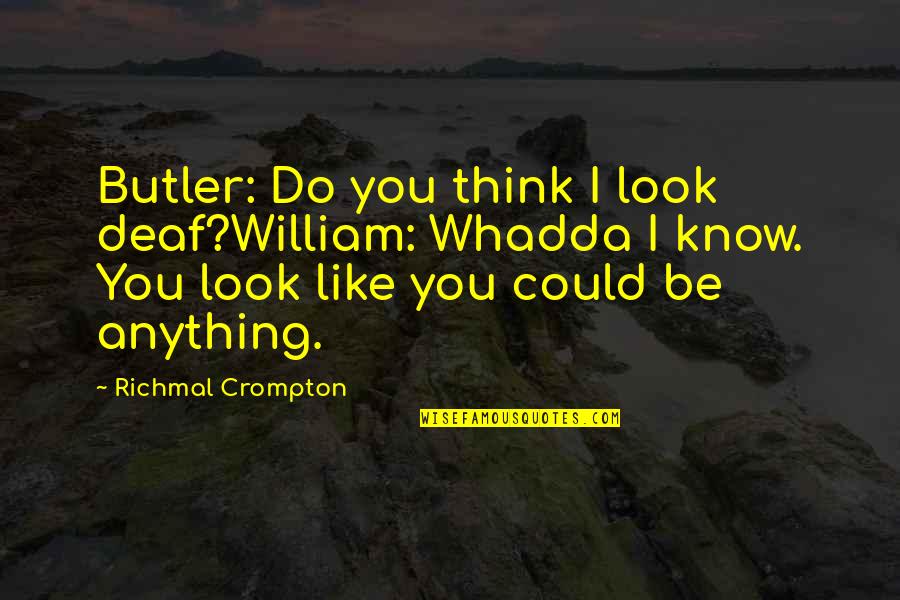 Butler: Do you think I look deaf?
William: Whadda I know. You look like you could be anything. —
Richmal Crompton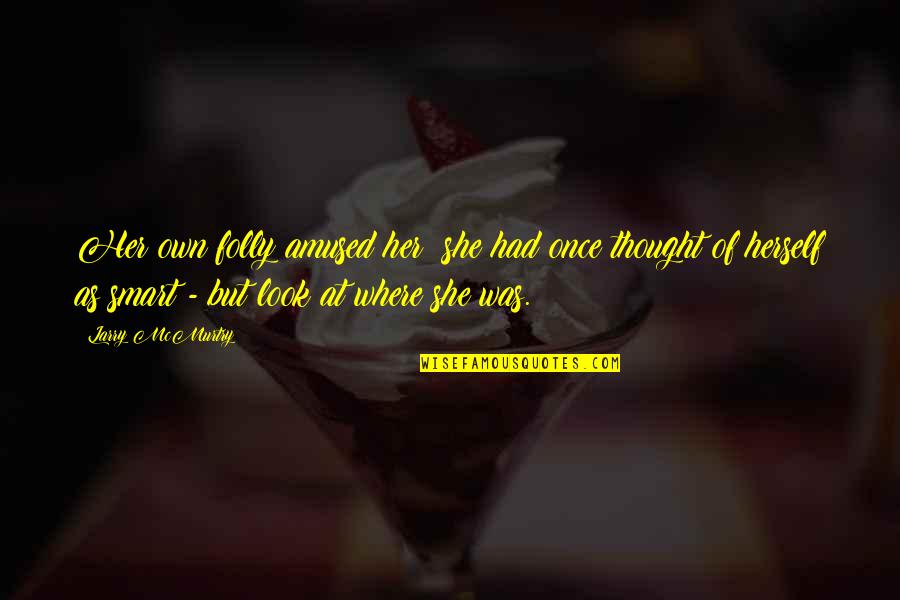 Her own folly amused her: she had once thought of herself as smart - but look at where she was. —
Larry McMurtry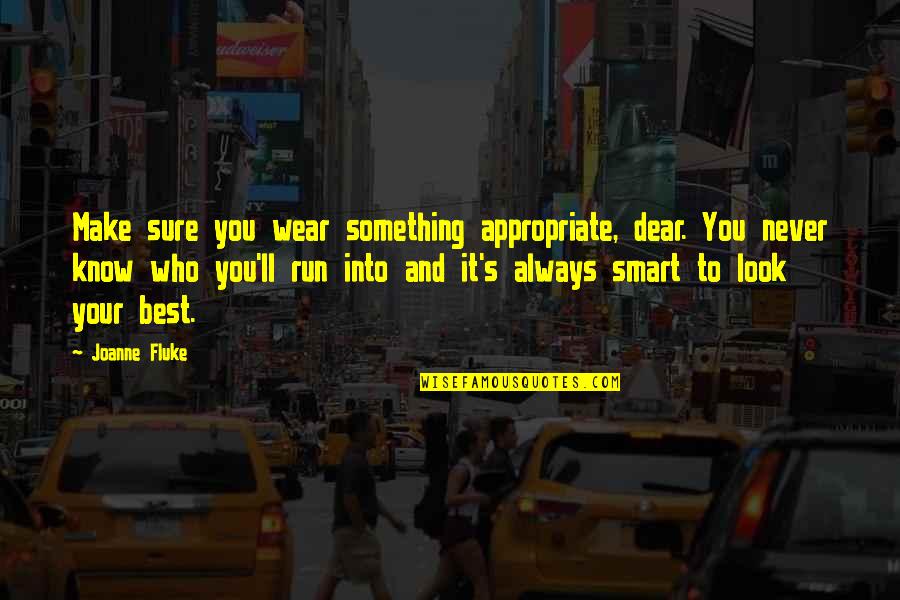 Make sure you wear something appropriate, dear. You never know who you'll run into and it's always smart to look your best. —
Joanne Fluke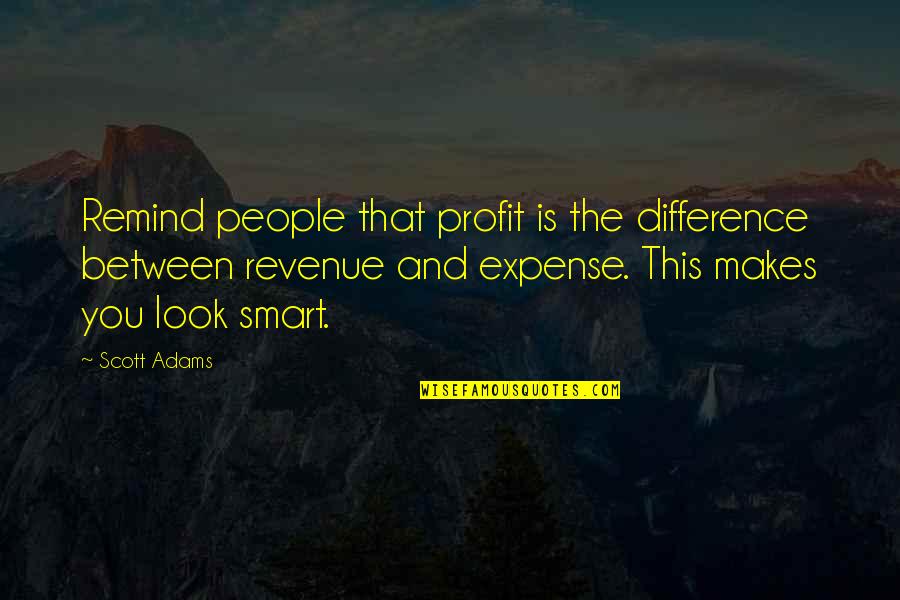 Remind people that profit is the difference between revenue and expense. This makes you look smart. —
Scott Adams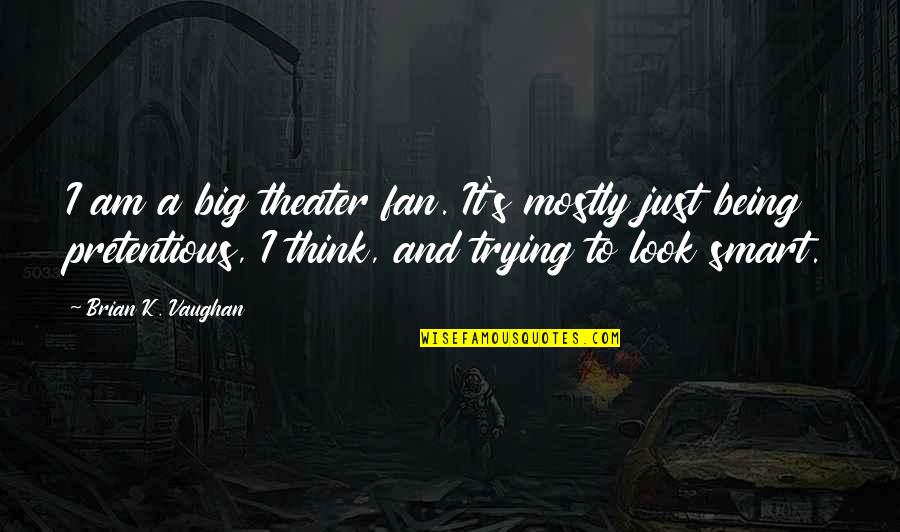 I am a big theater fan. It's mostly just being pretentious, I think, and trying to look smart. —
Brian K. Vaughan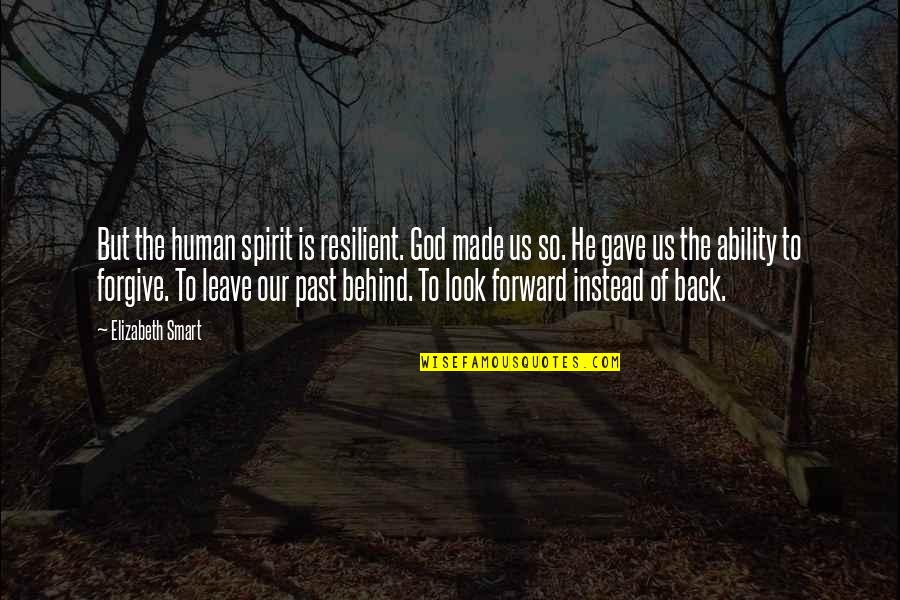 But the human spirit is resilient. God made us so. He gave us the ability to forgive. To leave our past behind. To look forward instead of back. —
Elizabeth Smart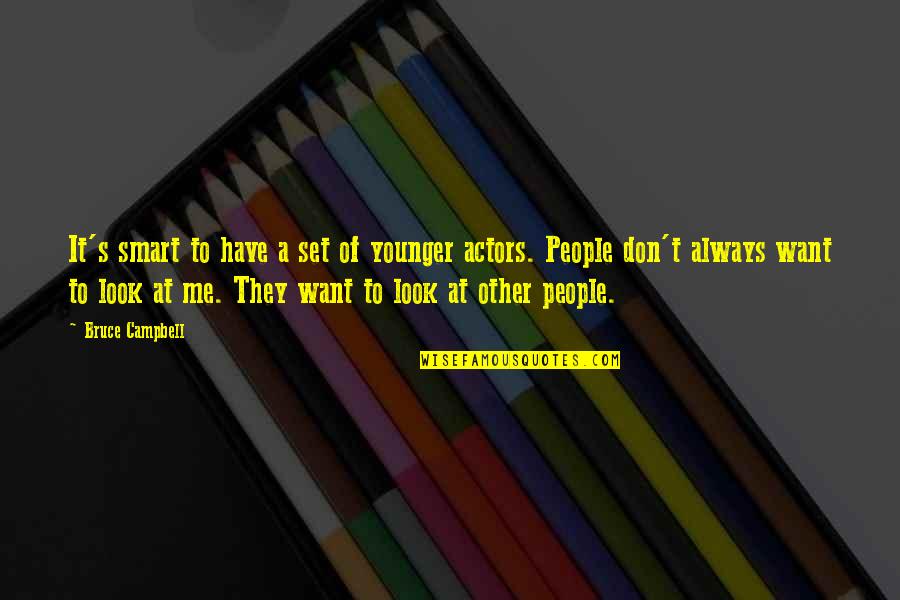 It's smart to have a set of younger actors. People don't always want to look at me. They want to look at other people. —
Bruce Campbell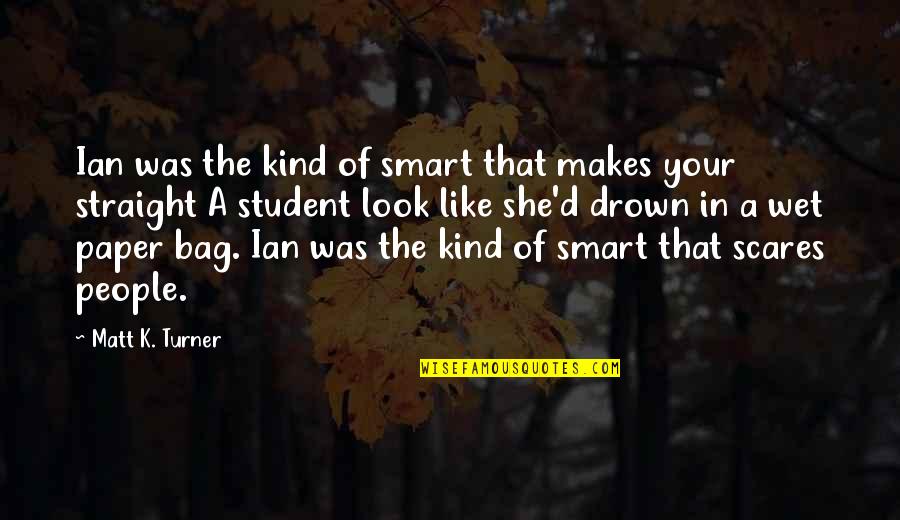 Ian was the kind of smart that makes your straight A student look like she'd drown in a wet paper bag. Ian was the kind of smart that scares people. —
Matt K. Turner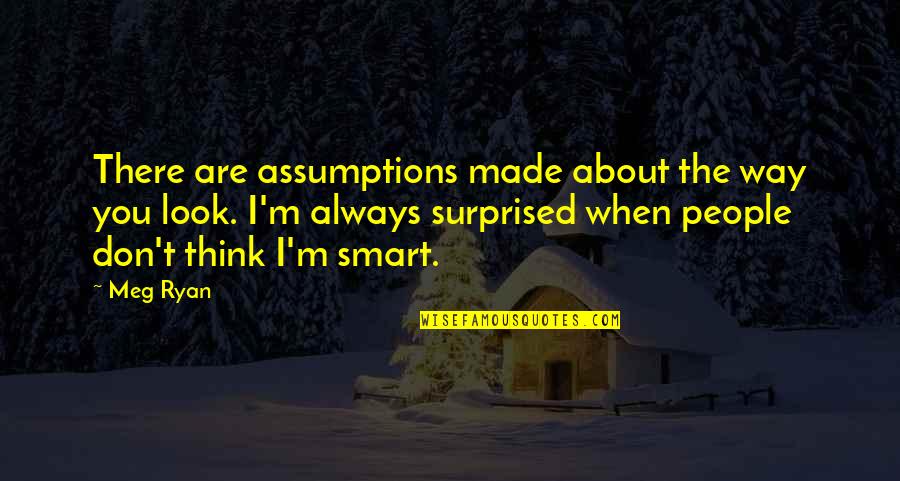 There are assumptions made about the way you look. I'm always surprised when people don't think I'm smart. —
Meg Ryan
Where is it written that houses must be beige? Any dun colored house would look better if painted pineapple, cream, ochre, or even a smart sage. —
Frances Mayes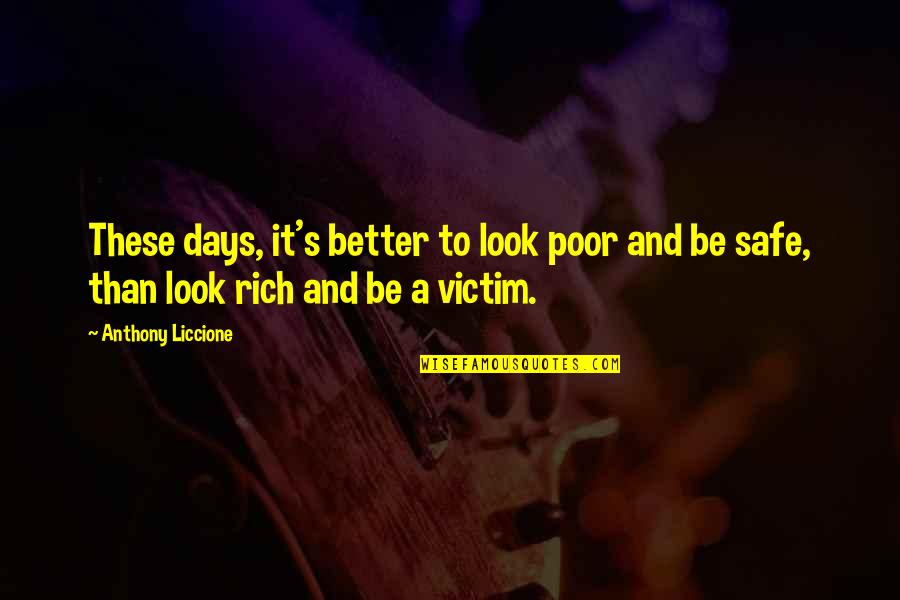 These days, it's better to look poor and be safe, than look rich and be a victim. —
Anthony Liccione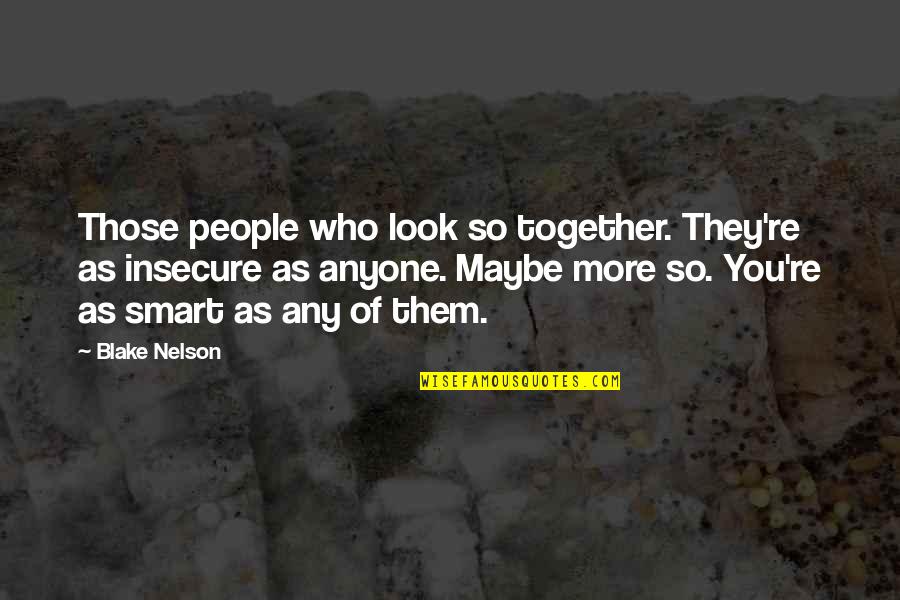 Those people who look so together. They're as insecure as anyone. Maybe more so. You're as smart as any of them. —
Blake Nelson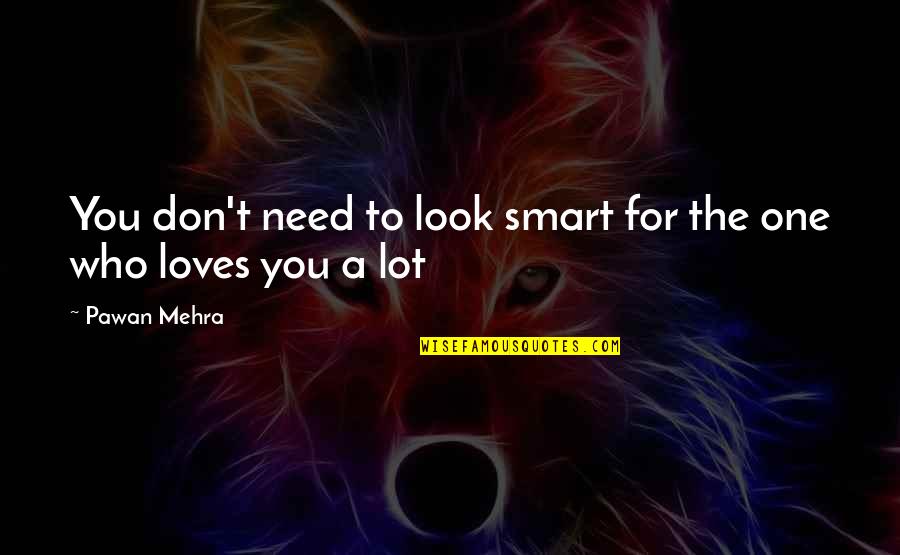 You don't need to look smart for the one who loves you a lot —
Pawan Mehra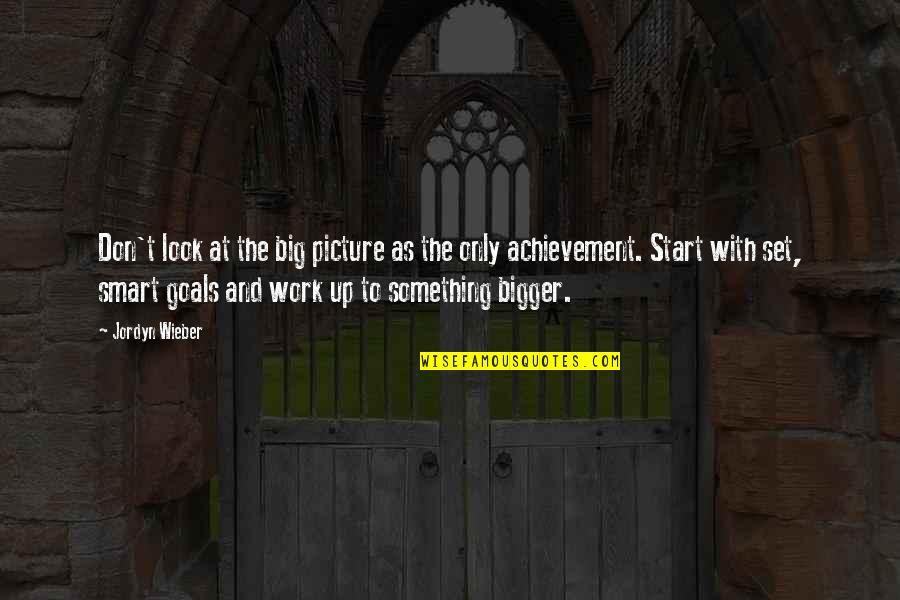 Don't look at the big picture as the only achievement. Start with set, smart goals and work up to something bigger. —
Jordyn Wieber