Complicated Love Life Quotes
Collection of top 17 famous quotes about Complicated Love Life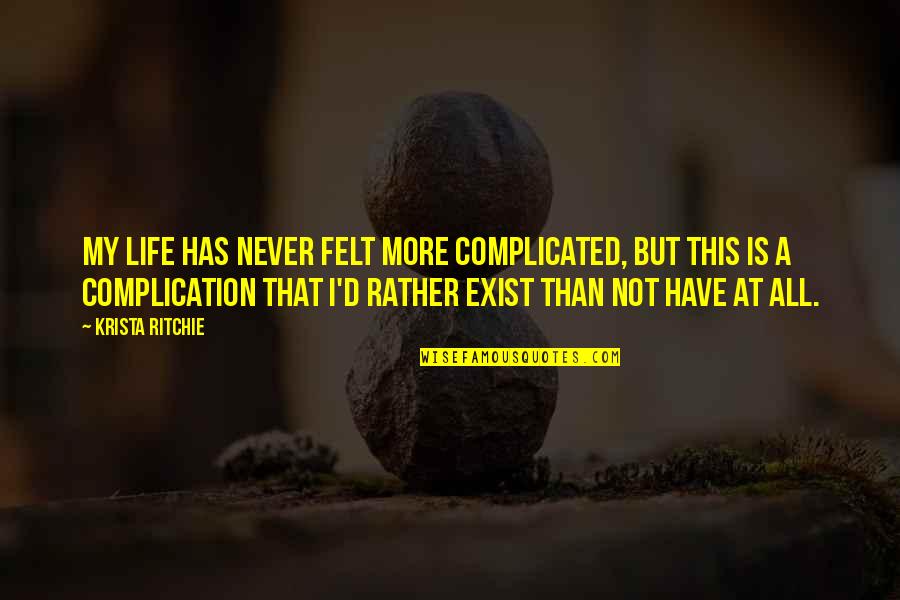 My life has never felt more complicated, but this is a complication that I'd rather exist than not have at all.
—
Krista Ritchie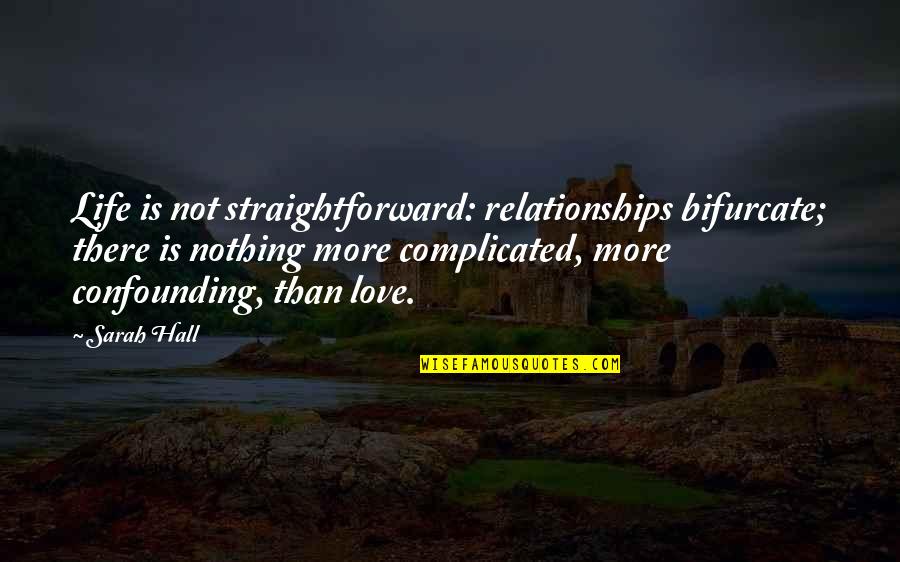 Life is not straightforward: relationships bifurcate; there is nothing more complicated, more confounding, than love.
—
Sarah Hall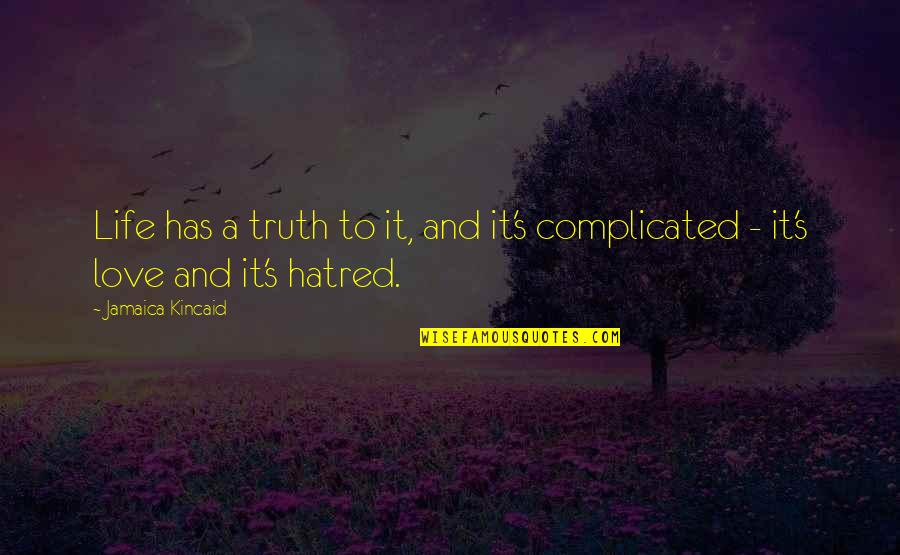 Life has a truth to it, and it's complicated - it's love and it's hatred.
—
Jamaica Kincaid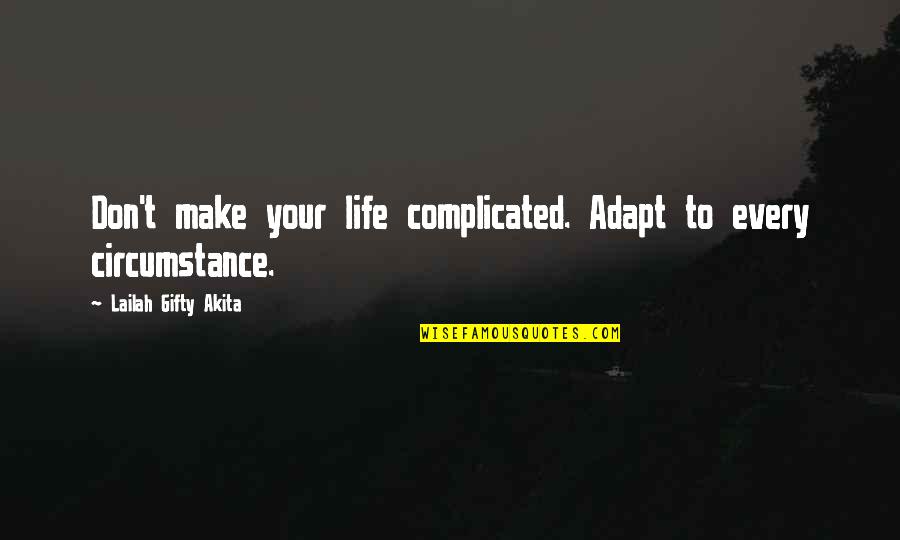 Don't make your life complicated. Adapt to every circumstance.
—
Lailah Gifty Akita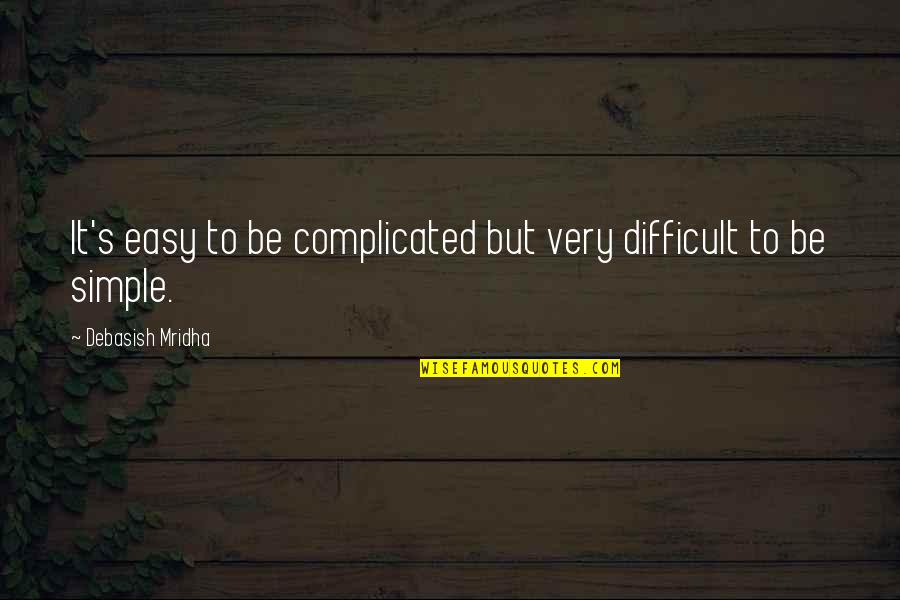 It's easy to be complicated but very difficult to be simple. —
Debasish Mridha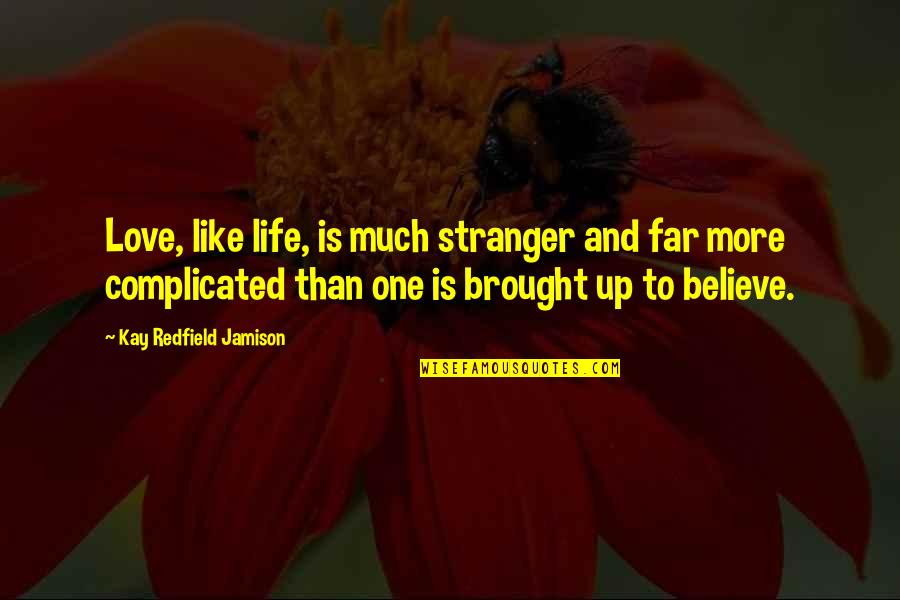 Love, like life, is much stranger and far more complicated than one is brought up to believe. —
Kay Redfield Jamison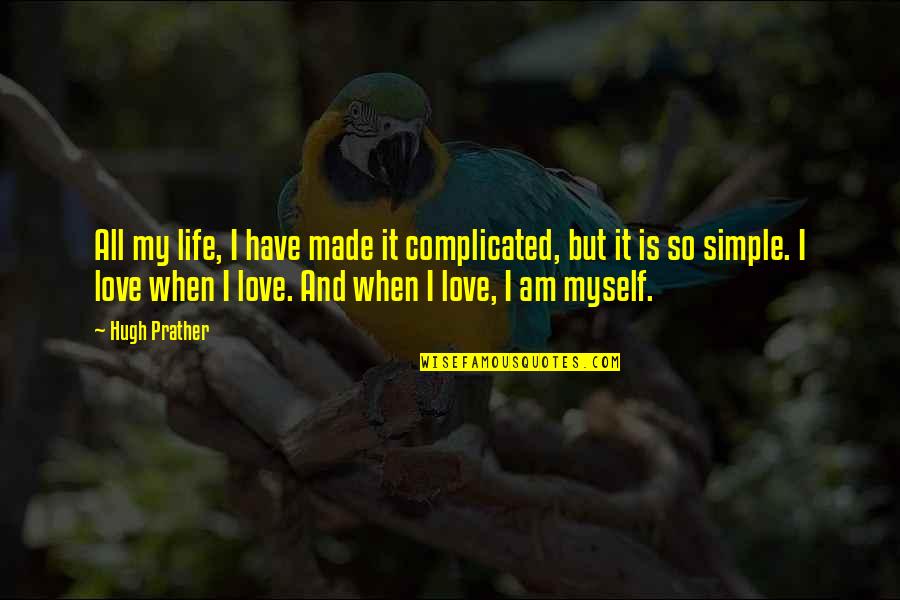 All my life, I have made it complicated, but it is so simple. I love when I love. And when I love, I am myself. —
Hugh Prather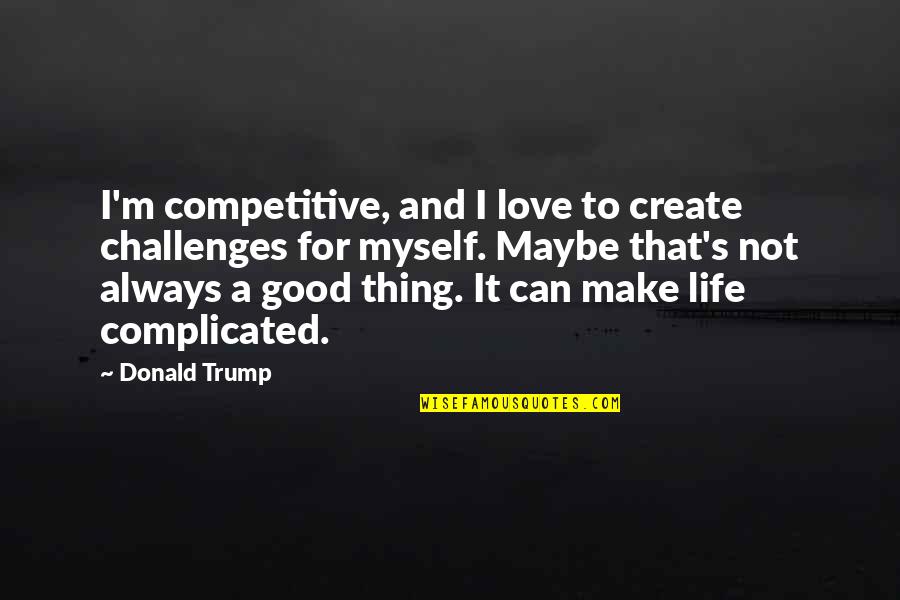 I'm competitive, and I love to create challenges for myself. Maybe that's not always a good thing. It can make life complicated. —
Donald Trump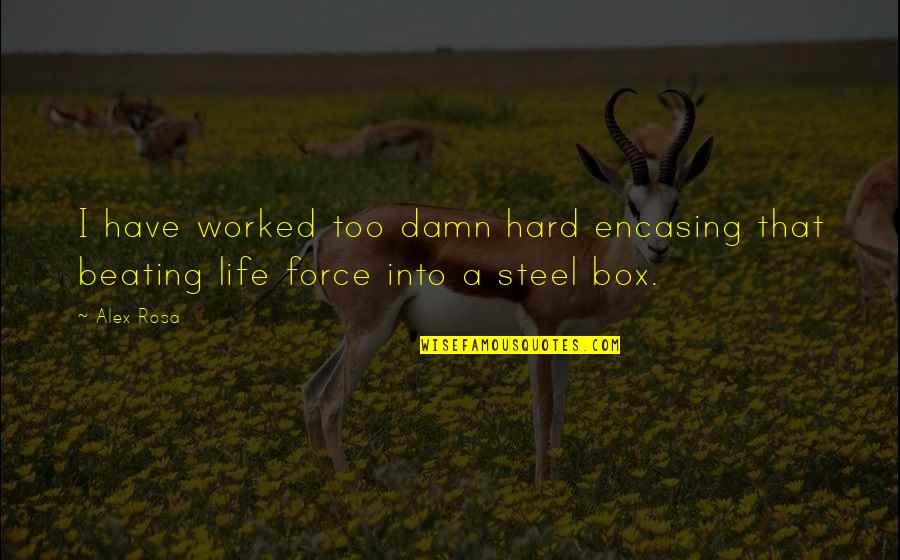 I have worked too damn hard encasing that beating life force into a steel box. —
Alex Rosa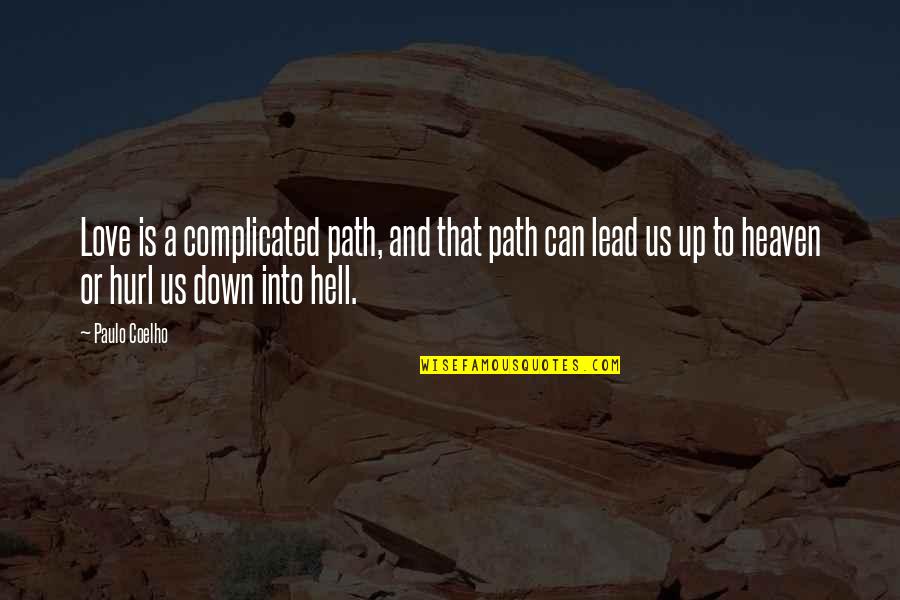 Love is a complicated path, and that path can lead us up to heaven or hurl us down into hell. —
Paulo Coelho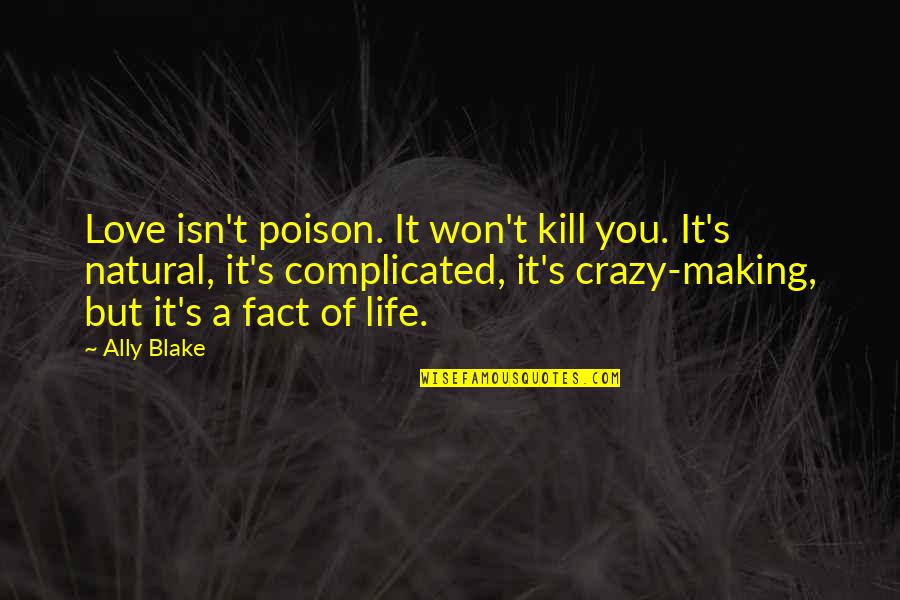 Love isn't poison. It won't kill you. It's natural, it's complicated, it's crazy-making, but it's a fact of life. —
Ally Blake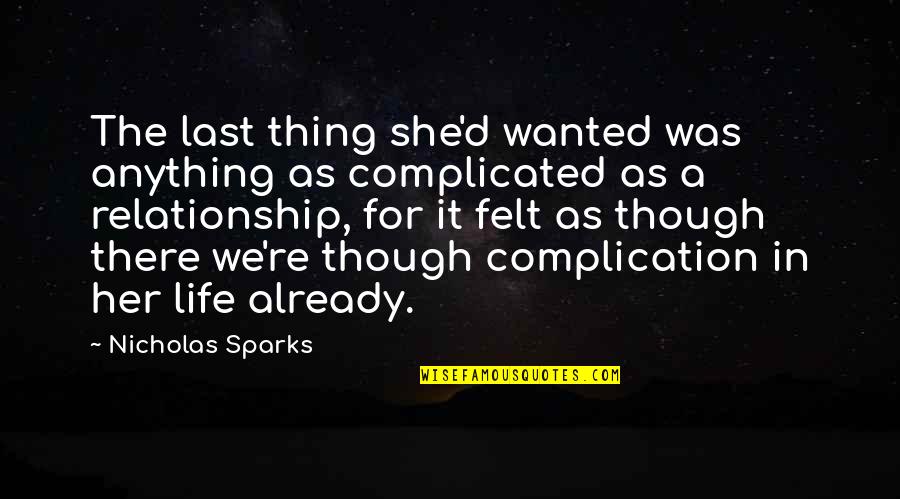 The last thing she'd wanted was anything as complicated as a relationship, for it felt as though there we're though complication in her life already. —
Nicholas Sparks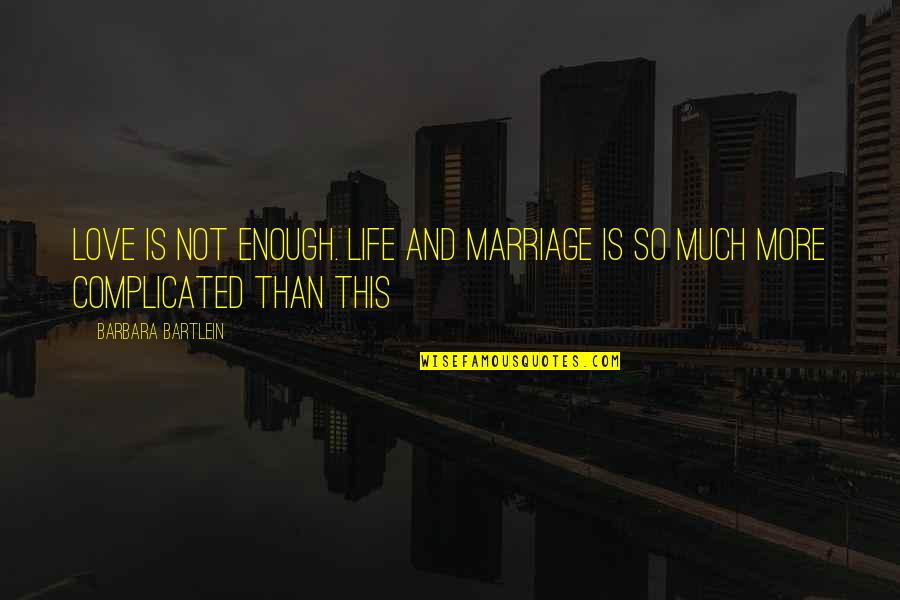 Love is not enough. Life and marriage is so much more complicated than this —
Barbara Bartlein
It's scary being loved. Because life is complicated and all too often it throws you off balance by sending you the right person at the wrong time. —
Guillaume Musso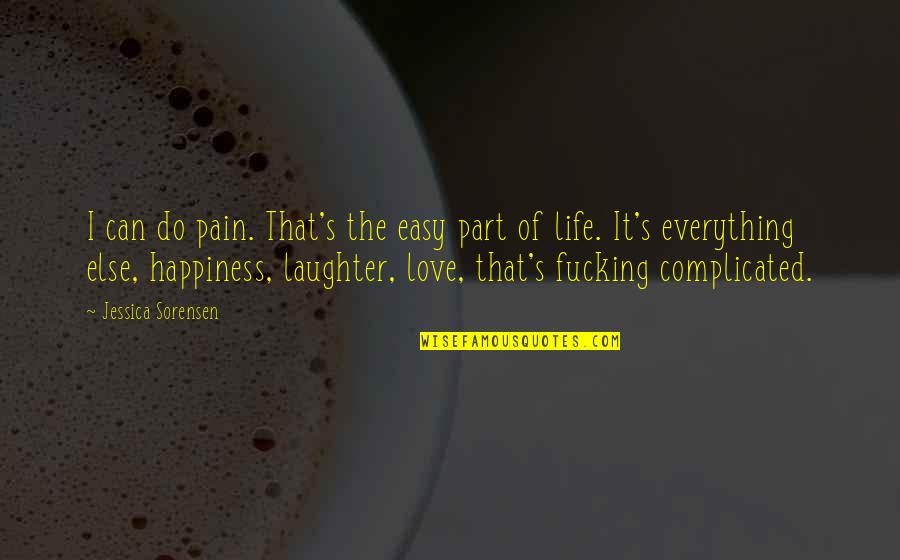 I can do pain. That's the easy part of life. It's everything else, happiness, laughter, love, that's fucking complicated. —
Jessica Sorensen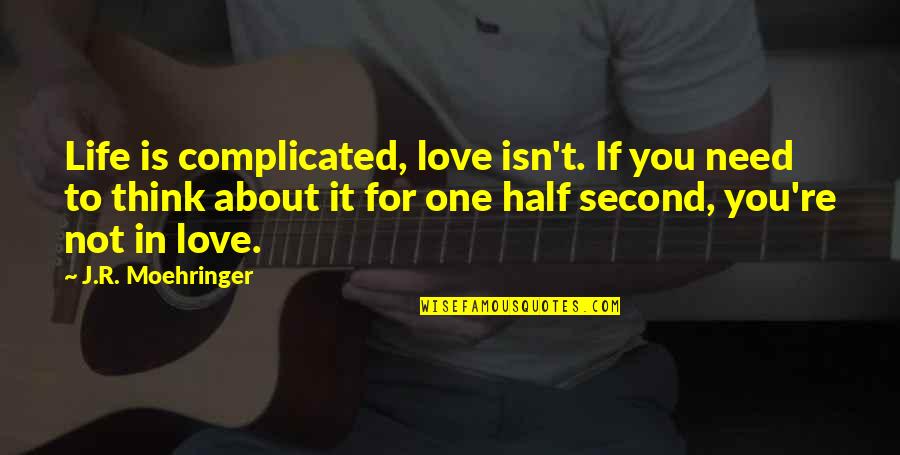 Life is complicated, love isn't. If you need to think about it for one half second, you're not in love. —
J.R. Moehringer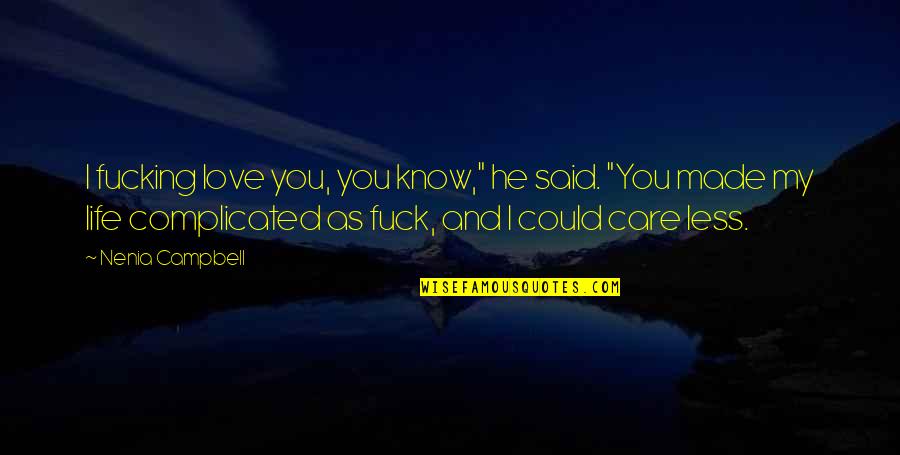 I fucking love you, you know," he said. "You made my life complicated as fuck, and I could care less. —
Nenia Campbell