More Money More Problems Quotes
Collection of top 42 famous quotes about More Money More Problems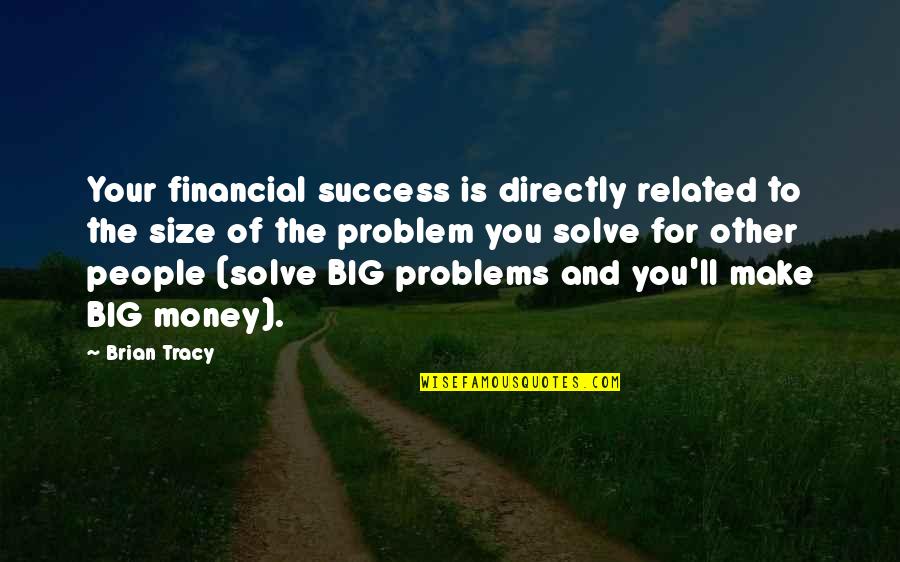 Your financial success is directly related to the size of the problem you solve for other people (solve BIG problems and you'll make BIG money).
—
Brian Tracy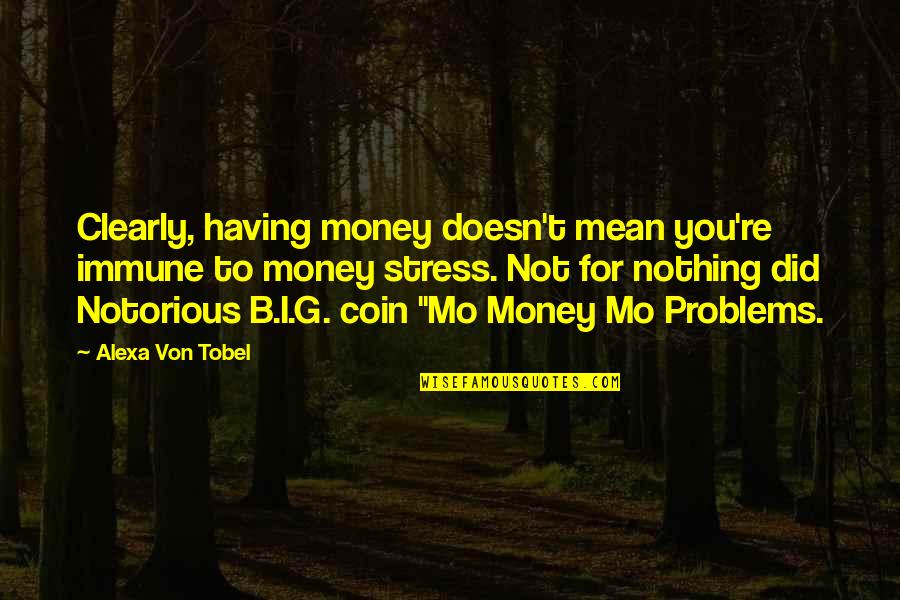 Clearly, having money doesn't mean you're immune to money stress. Not for nothing did Notorious B.I.G. coin "Mo Money Mo Problems.
—
Alexa Von Tobel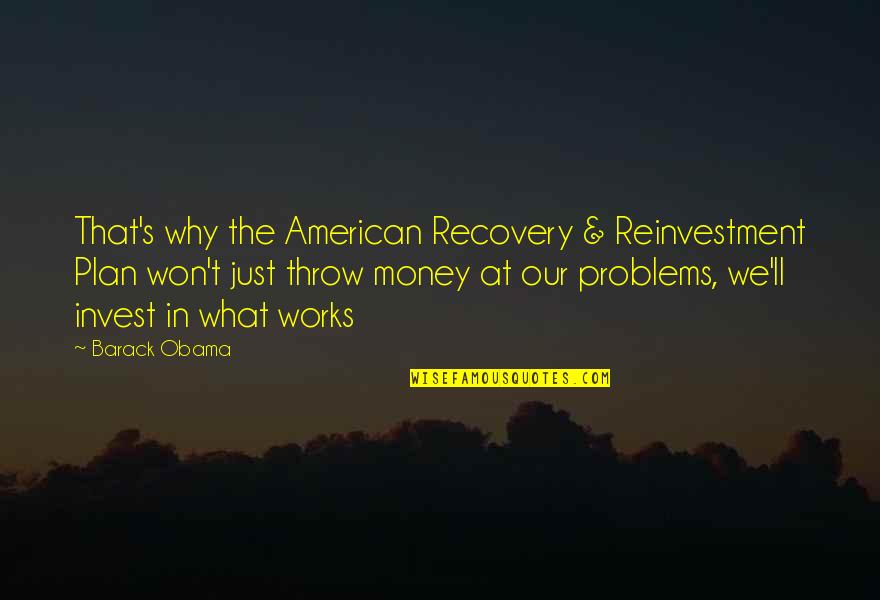 That's why the American Recovery & Reinvestment Plan won't just throw money at our problems, we'll invest in what works
—
Barack Obama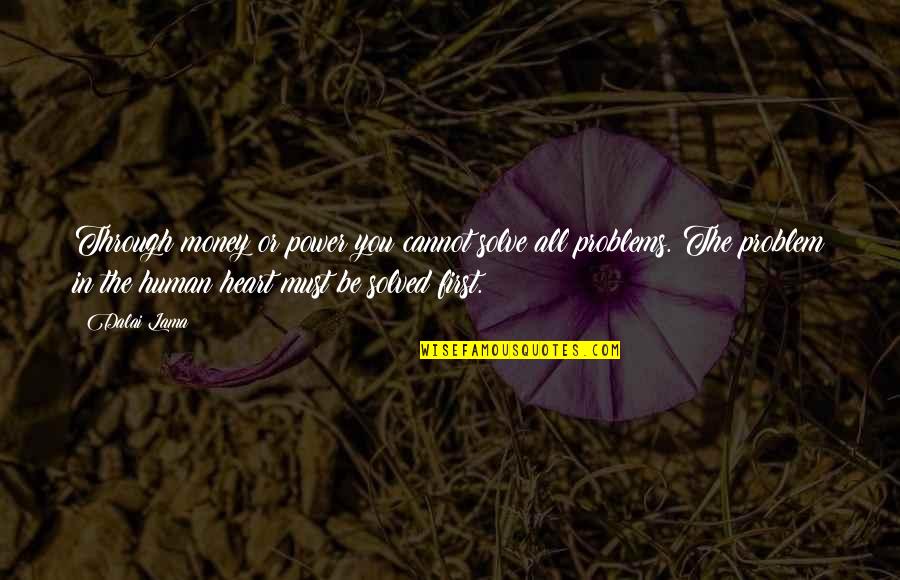 Through money or power you cannot solve all problems. The problem in the human heart must be solved first.
—
Dalai Lama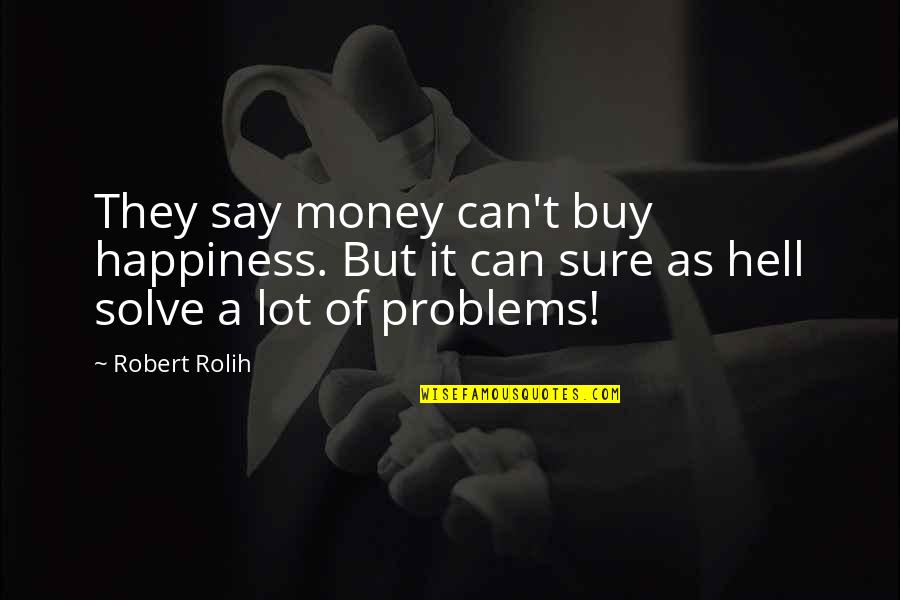 They say money can't buy happiness. But it can sure as hell solve a lot of problems!
—
Robert Rolih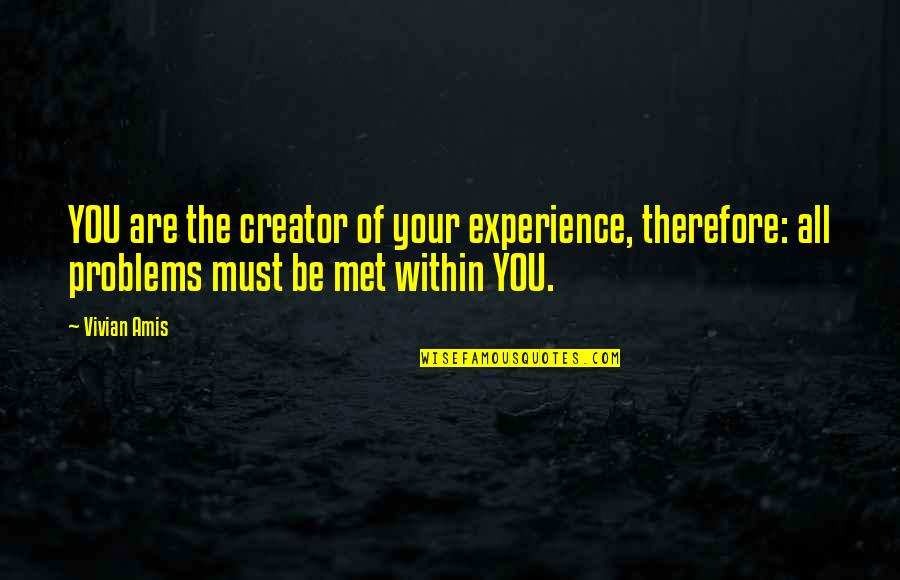 YOU are the creator of your experience, therefore: all problems must be met within YOU.
—
Vivian Amis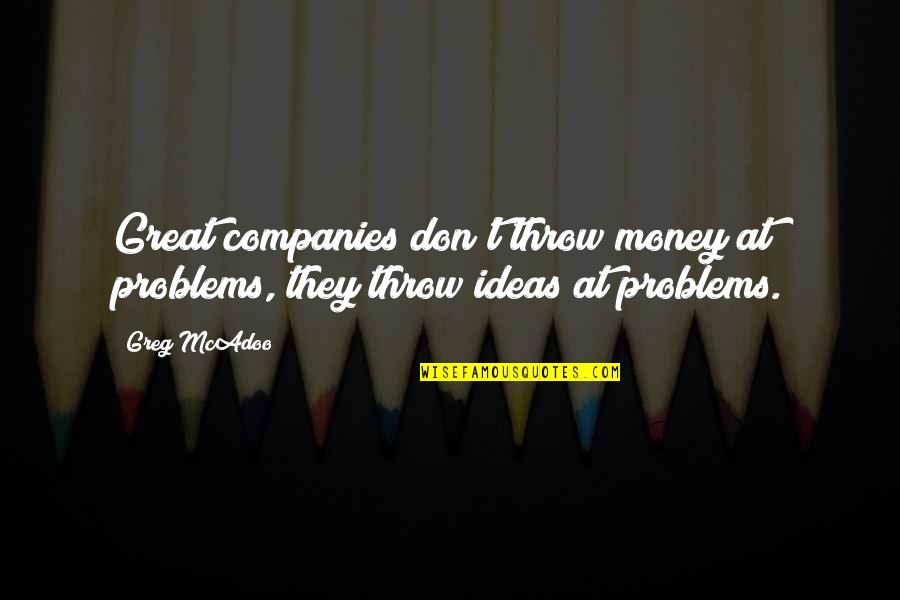 Great companies don't throw money at problems, they throw ideas at problems.
—
Greg McAdoo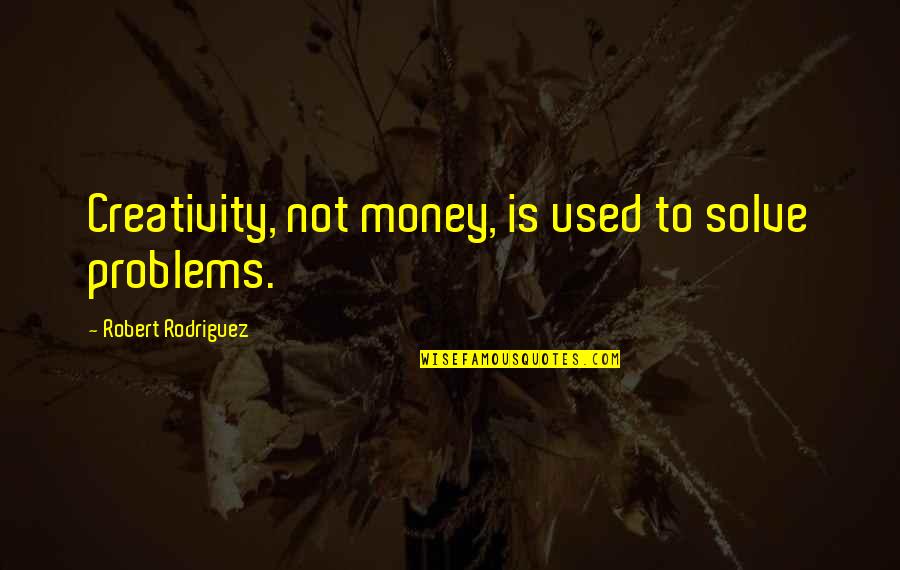 Creativity, not money, is used to solve problems.
—
Robert Rodriguez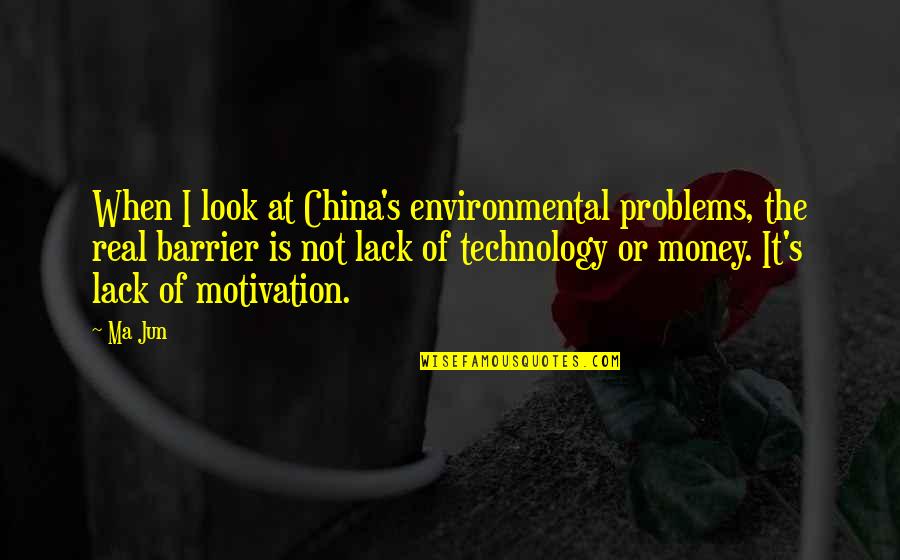 When I look at China's environmental problems, the real barrier is not lack of technology or money. It's lack of motivation.
—
Ma Jun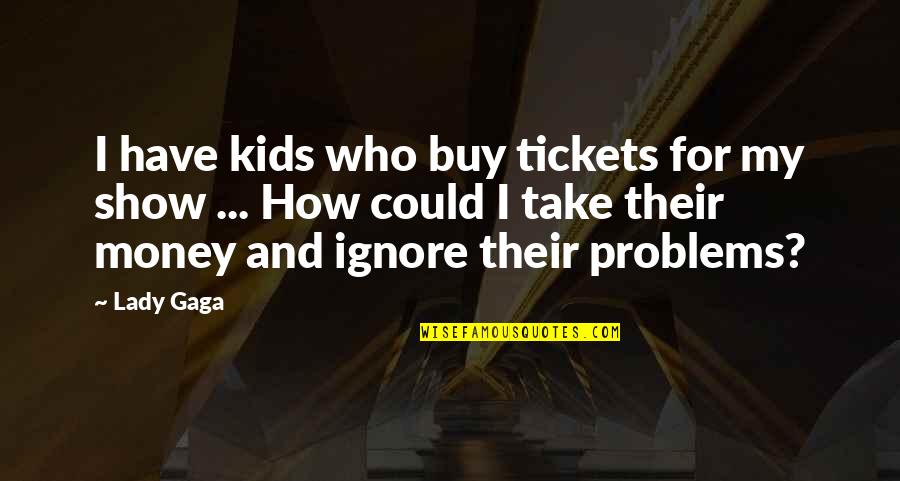 I have kids who buy tickets for my show ... How could I take their money and ignore their problems?
—
Lady Gaga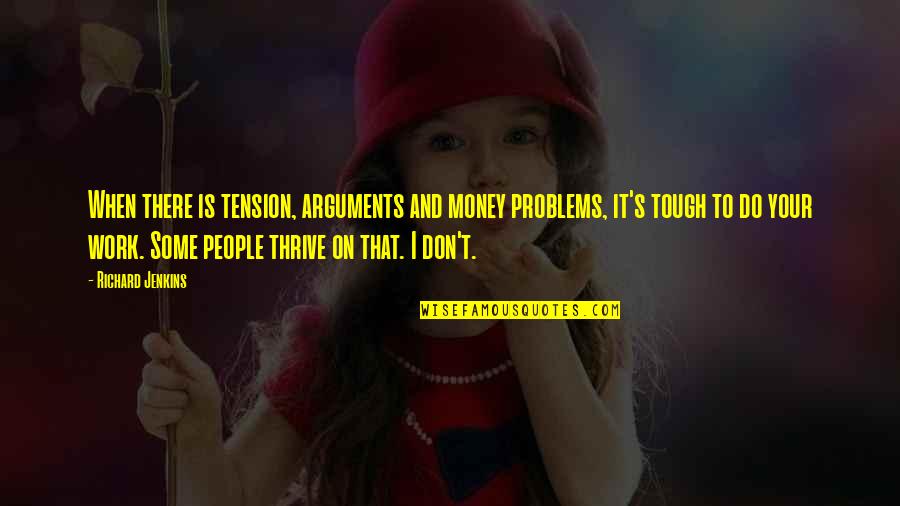 When there is tension, arguments and money problems, it's tough to do your work. Some people thrive on that. I don't.
—
Richard Jenkins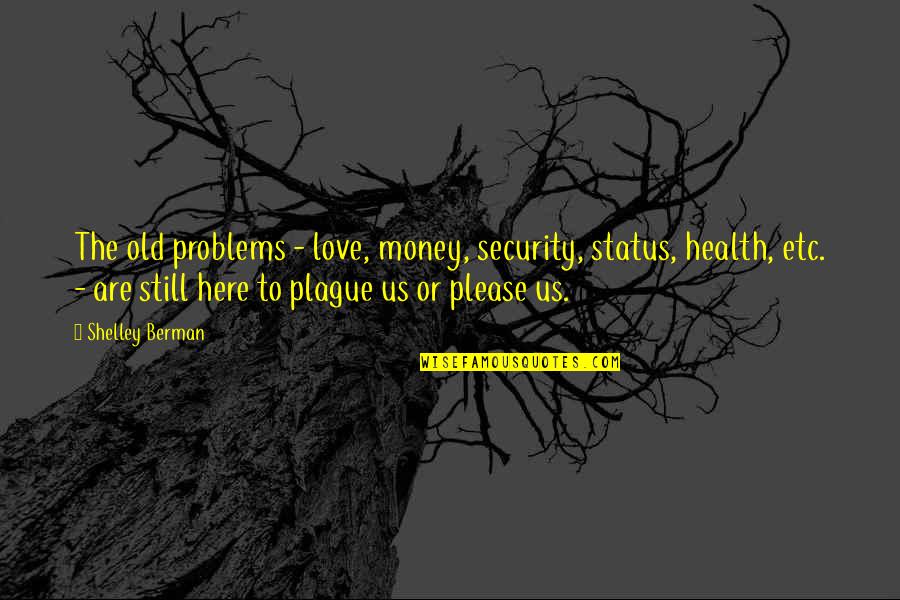 The old problems - love, money, security, status, health, etc. - are still here to plague us or please us. —
Shelley Berman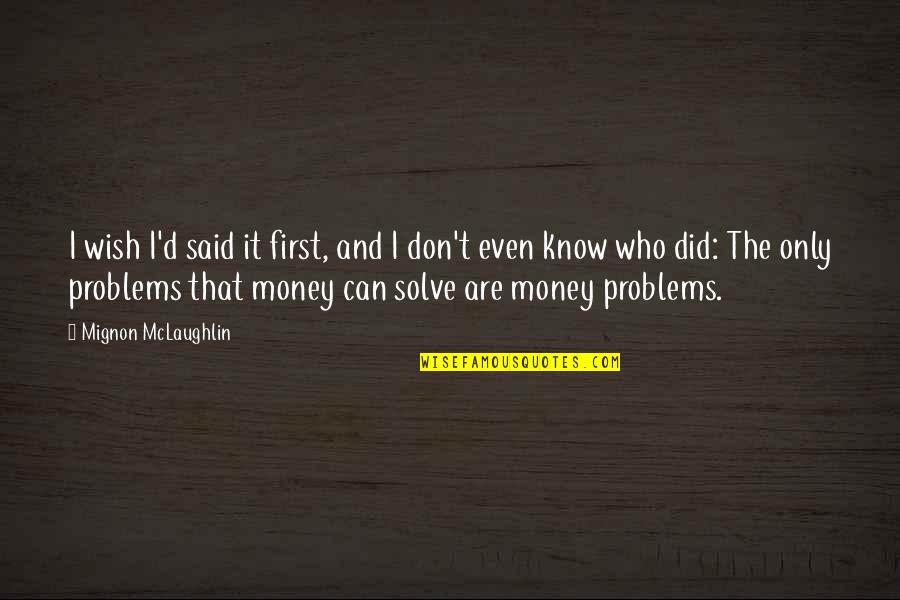 I wish I'd said it first, and I don't even know who did: The only problems that money can solve are money problems. —
Mignon McLaughlin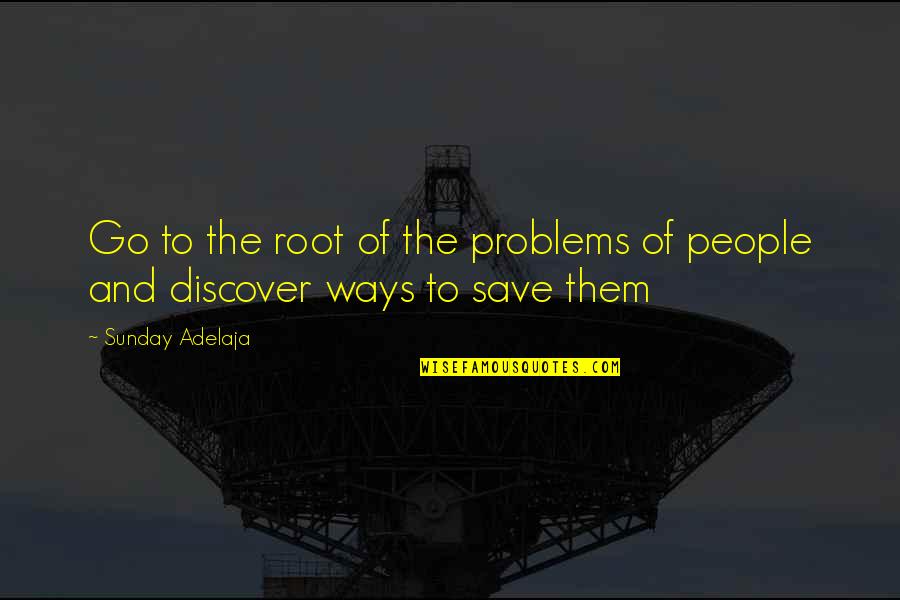 Go to the root of the problems of people and discover ways to save them —
Sunday Adelaja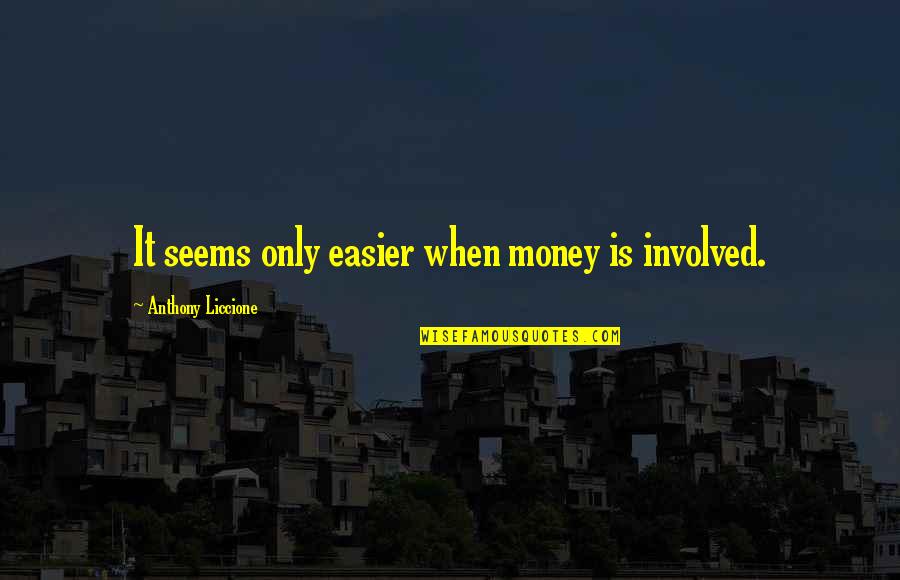 It seems only easier when money is involved. —
Anthony Liccione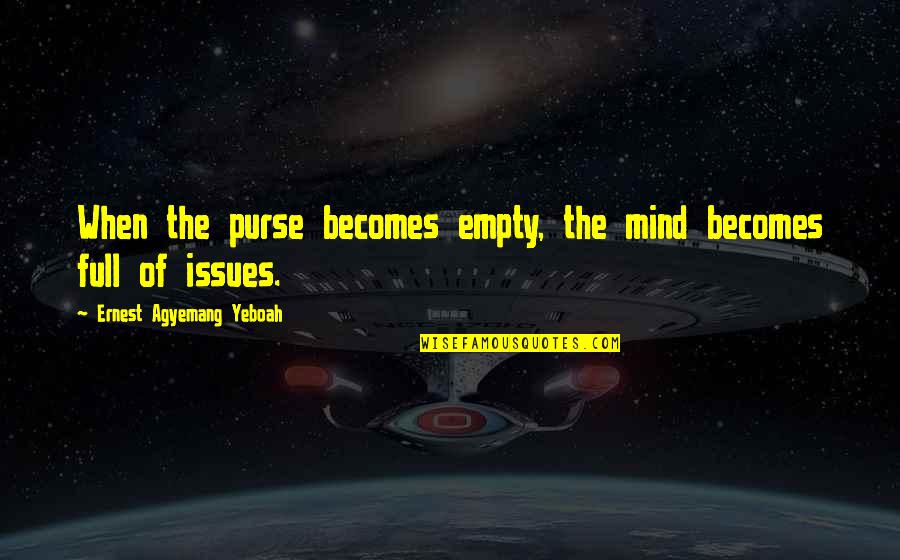 When the purse becomes empty, the mind becomes full of issues. —
Ernest Agyemang Yeboah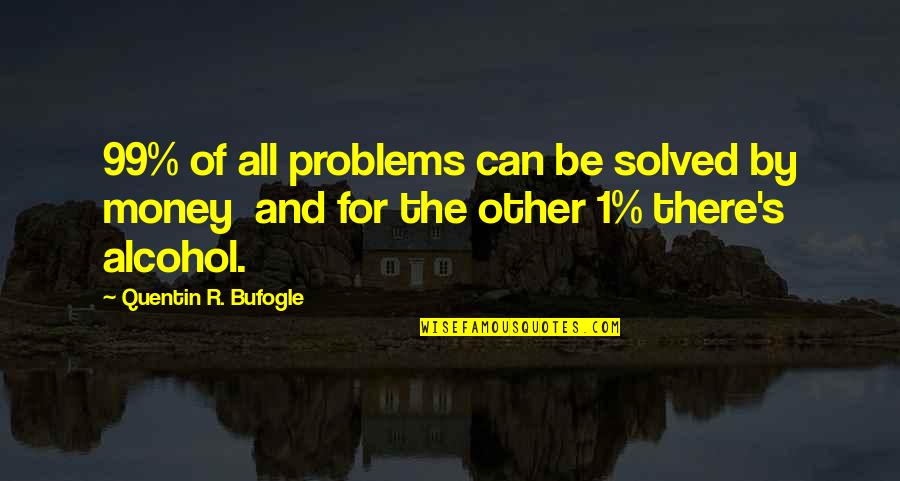 99% of all problems can be solved by money
and for the other 1% there's alcohol. —
Quentin R. Bufogle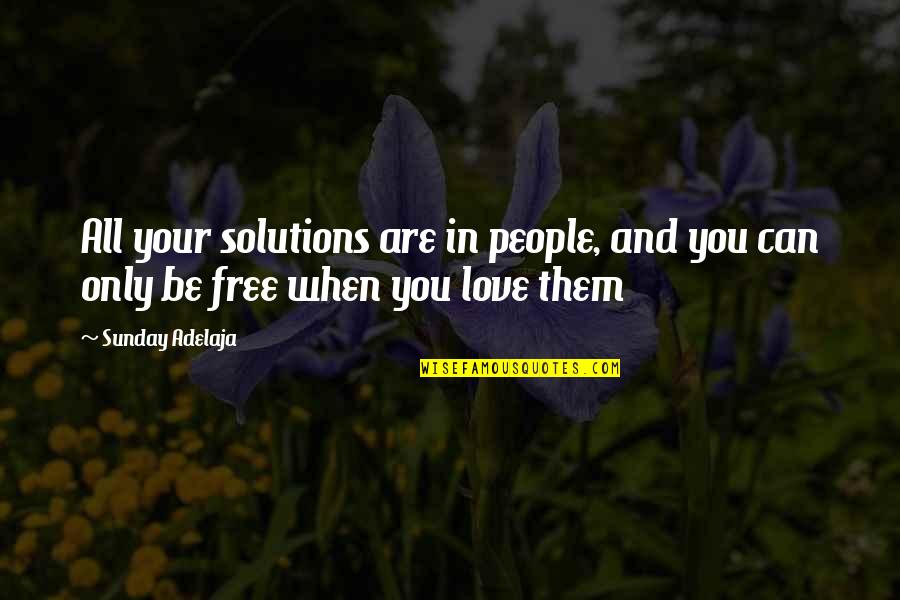 All your solutions are in people, and you can only be free when you love them —
Sunday Adelaja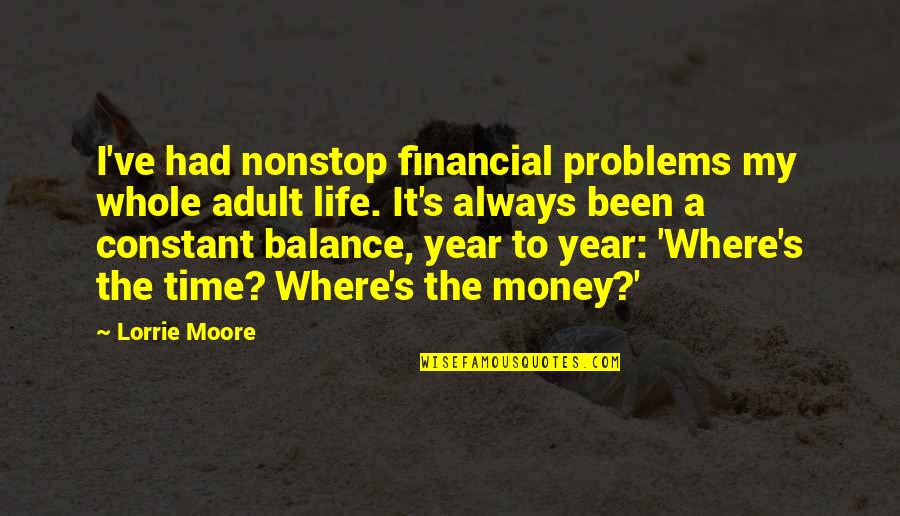 I've had nonstop financial problems my whole adult life. It's always been a constant balance, year to year: 'Where's the time? Where's the money?' —
Lorrie Moore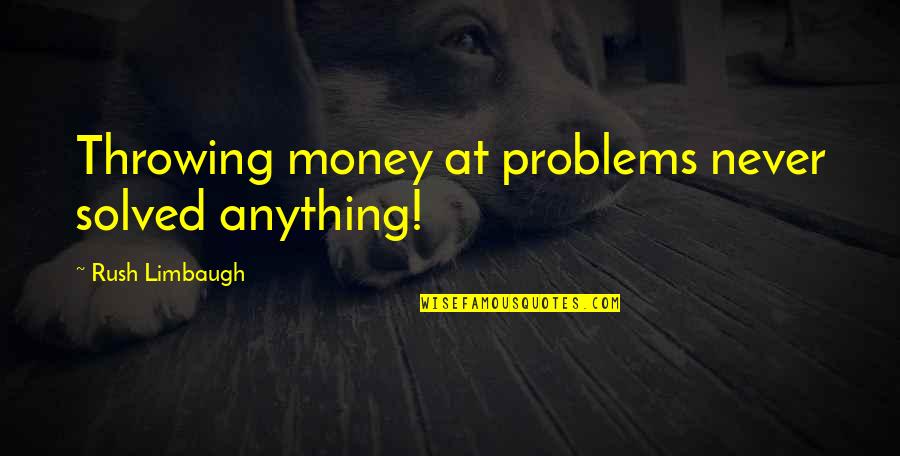 Throwing money at problems never solved anything! —
Rush Limbaugh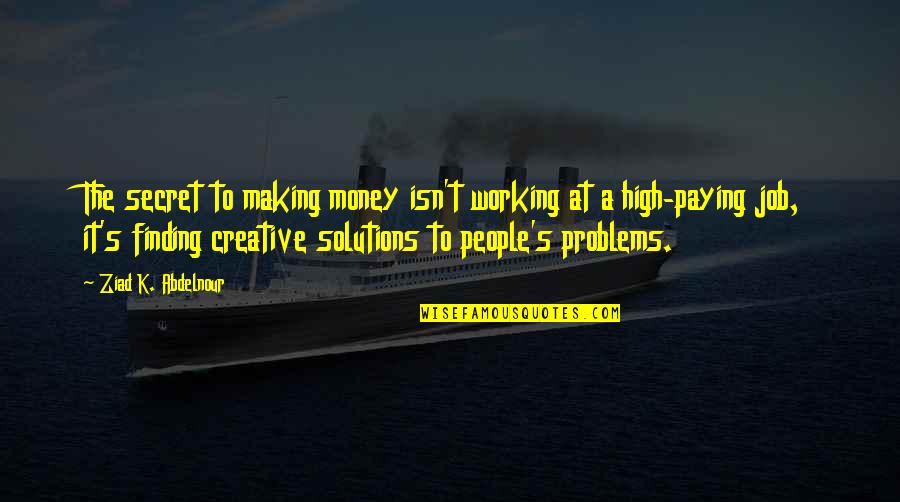 The secret to making money isn't working at a high-paying job, it's finding creative solutions to people's problems. —
Ziad K. Abdelnour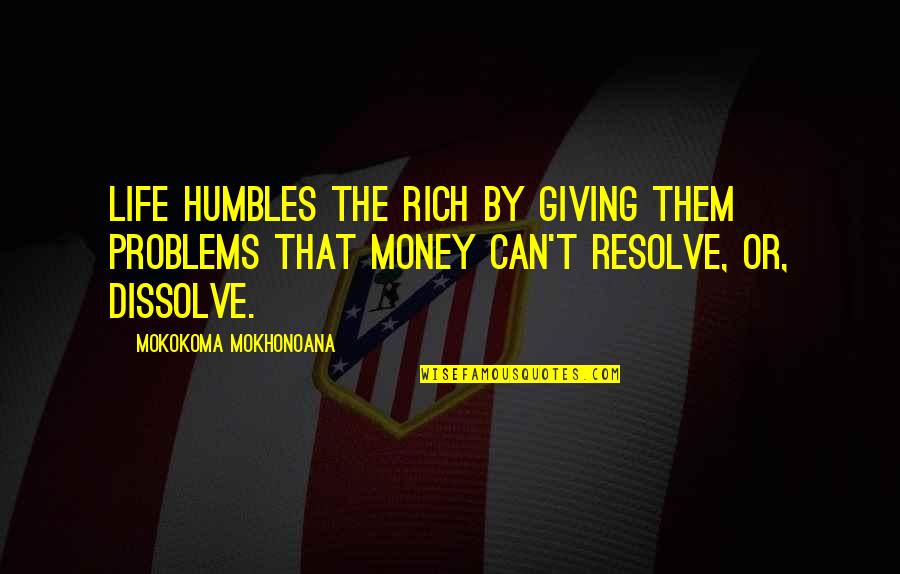 Life humbles the rich by giving them problems that money can't resolve, or, dissolve. —
Mokokoma Mokhonoana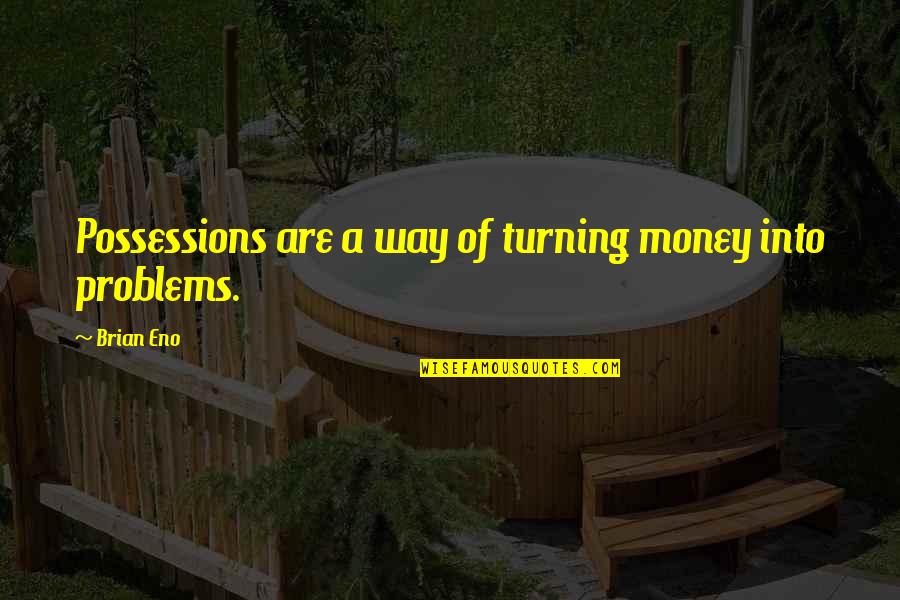 Possessions are a way of turning money into problems. —
Brian Eno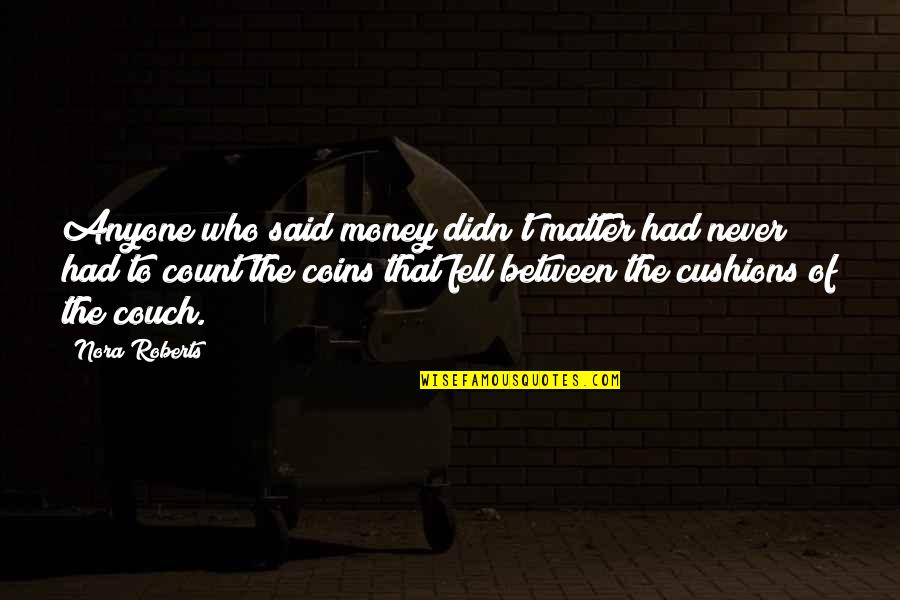 Anyone who said money didn't matter had never had to count the coins that fell between the cushions of the couch. —
Nora Roberts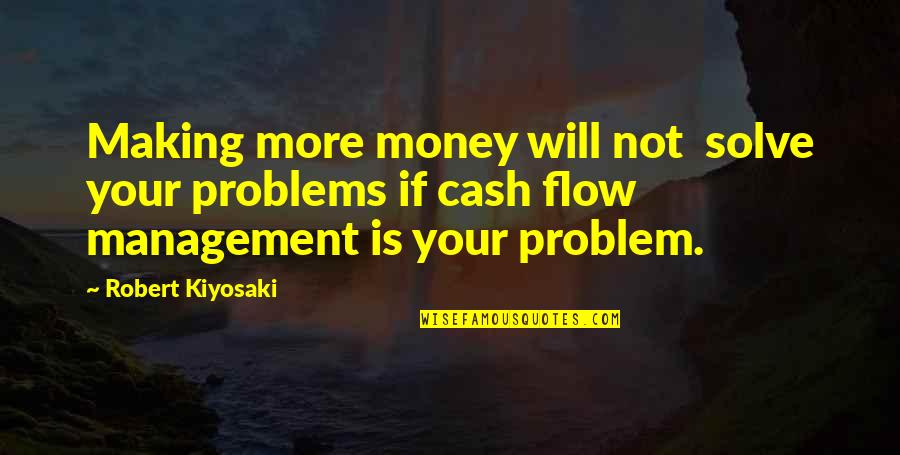 Making more money will not
solve your problems if cash flow
management is your problem. —
Robert Kiyosaki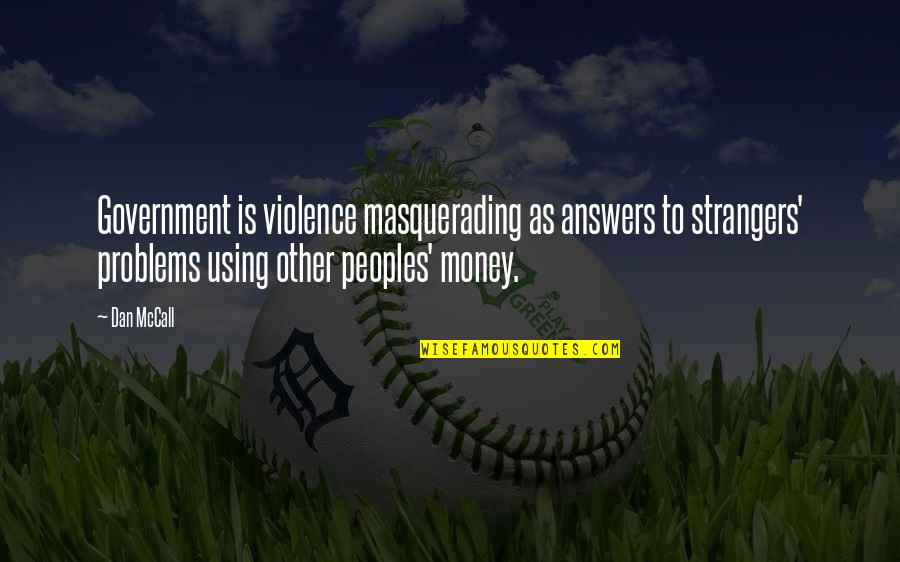 Government is violence masquerading as answers to strangers' problems using other peoples' money. —
Dan McCall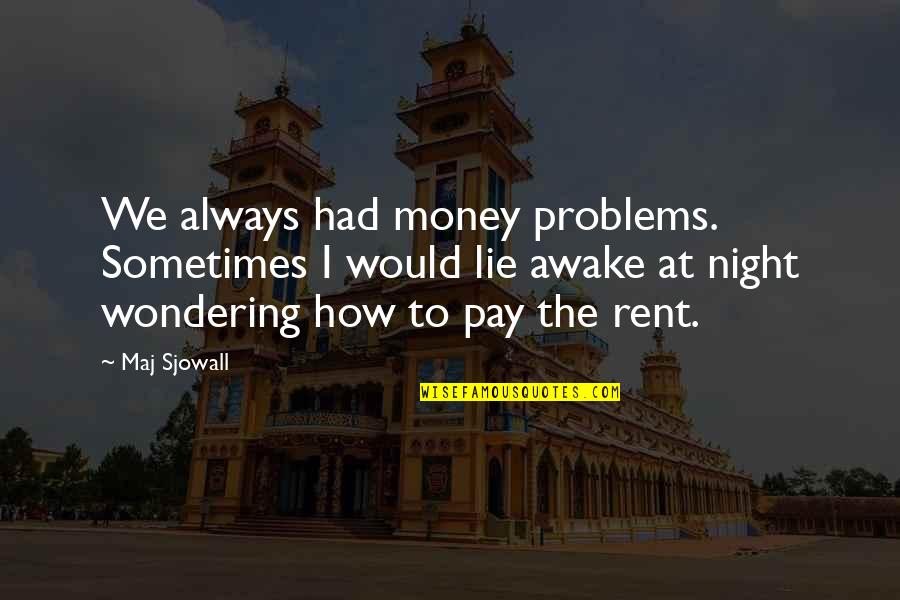 We always had money problems. Sometimes I would lie awake at night wondering how to pay the rent. —
Maj Sjowall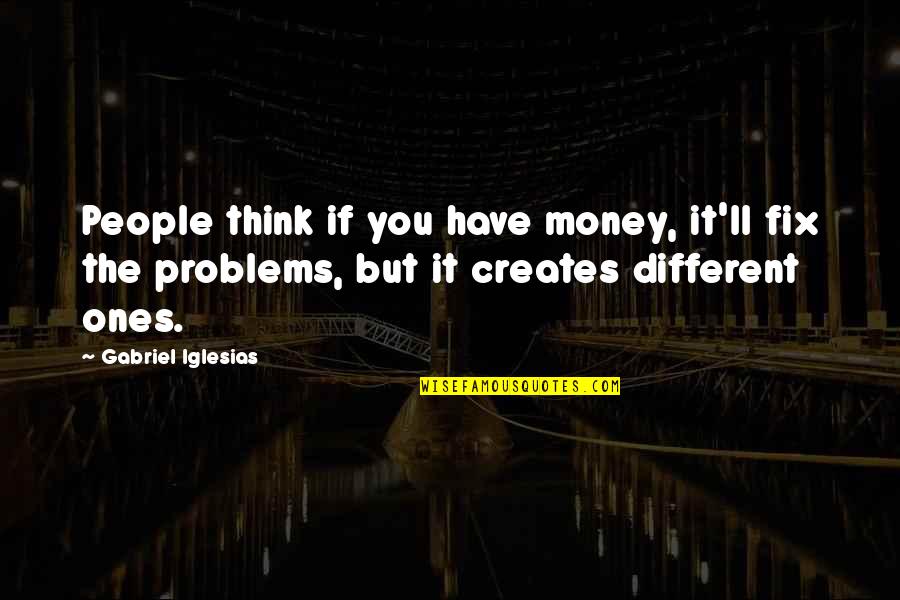 People think if you have money, it'll fix the problems, but it creates different ones. —
Gabriel Iglesias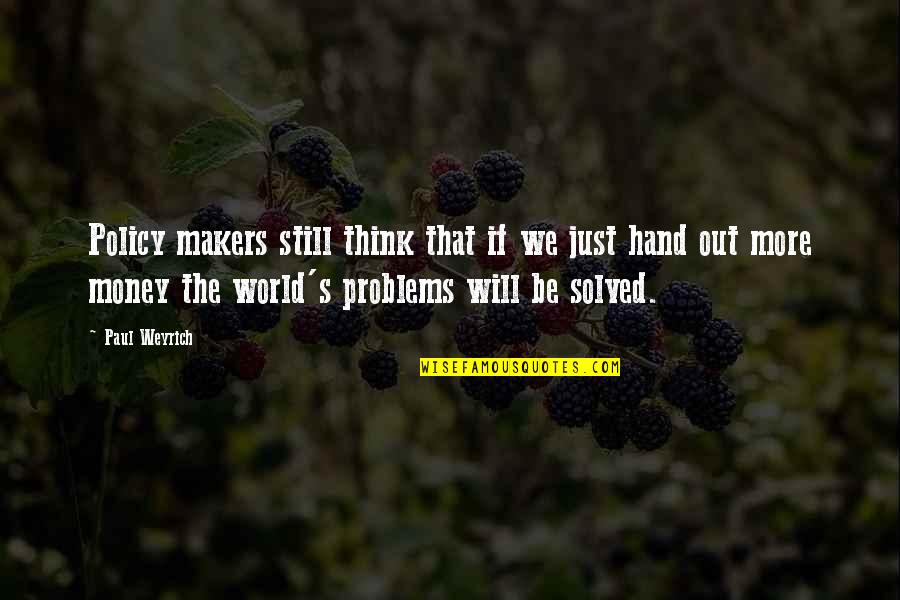 Policy makers still think that if we just hand out more money the world's problems will be solved. —
Paul Weyrich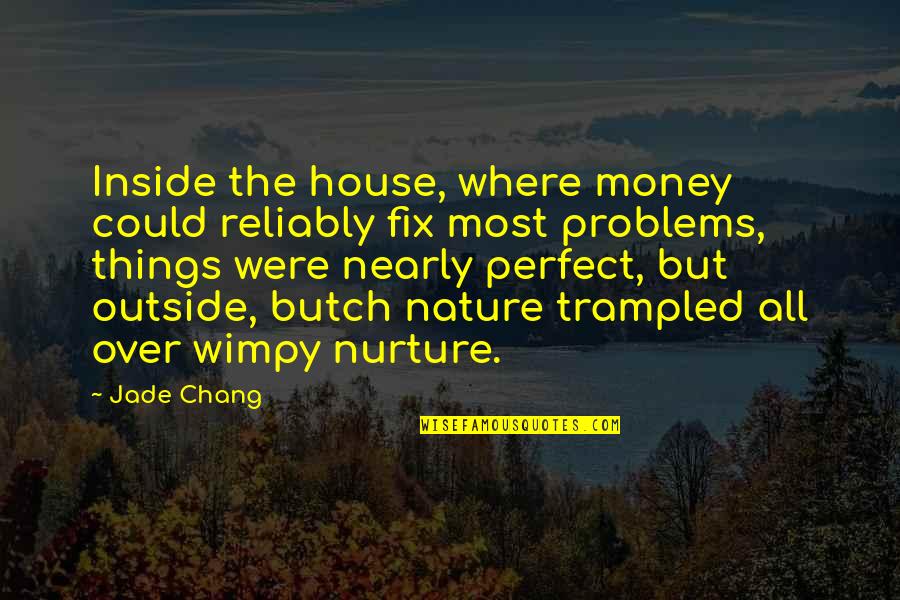 Inside the house, where money could reliably fix most problems, things were nearly perfect, but outside, butch nature trampled all over wimpy nurture. —
Jade Chang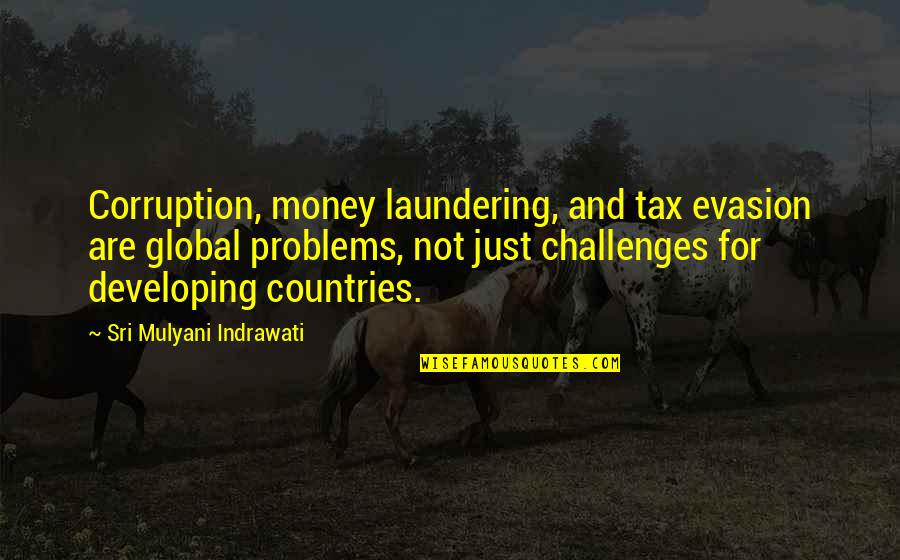 Corruption, money laundering, and tax evasion are global problems, not just challenges for developing countries. —
Sri Mulyani Indrawati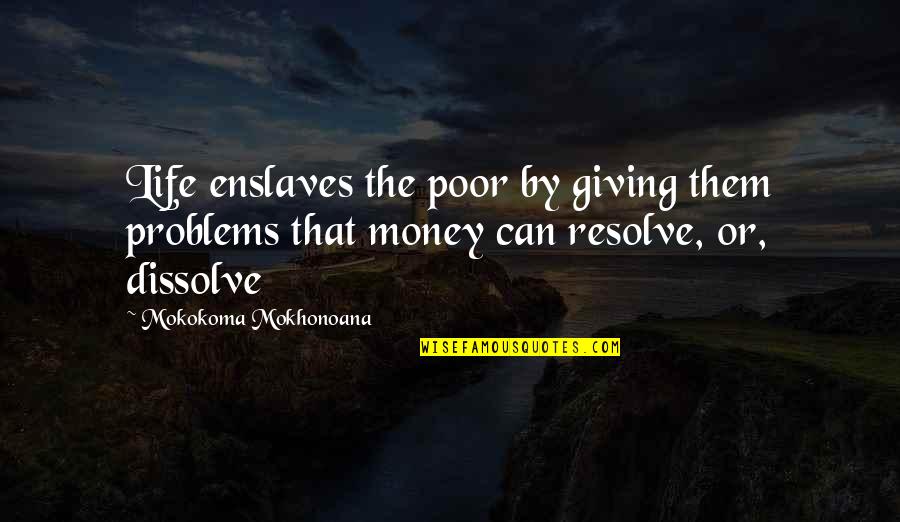 Life enslaves the poor by giving them problems that money can resolve, or, dissolve —
Mokokoma Mokhonoana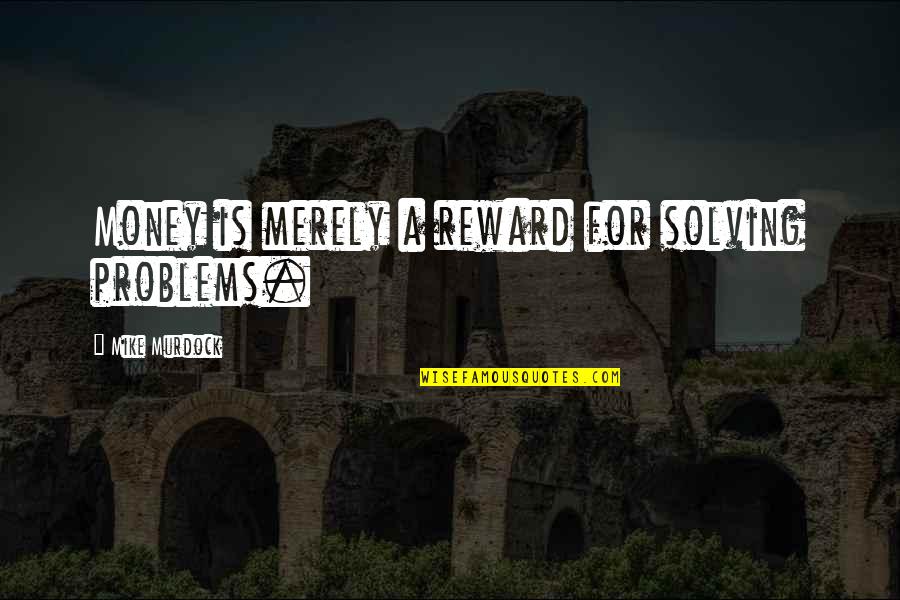 Money is merely a reward for solving problems. —
Mike Murdock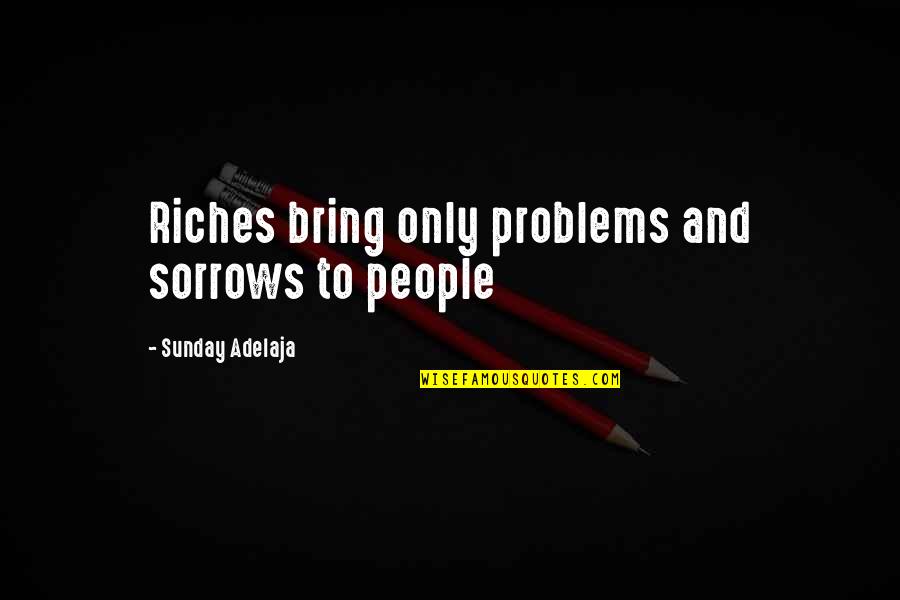 Riches bring only problems and sorrows to people —
Sunday Adelaja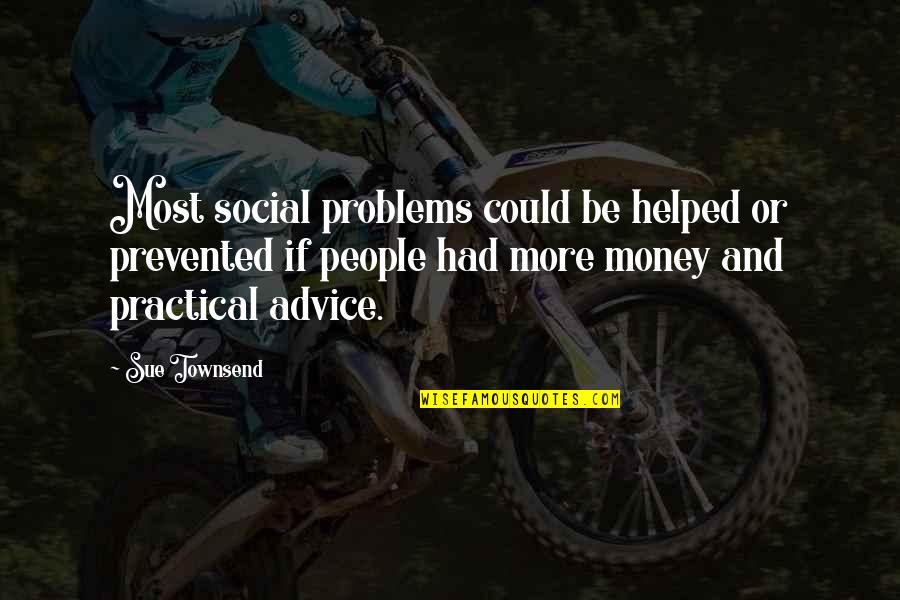 Most social problems could be helped or prevented if people had more money and practical advice. —
Sue Townsend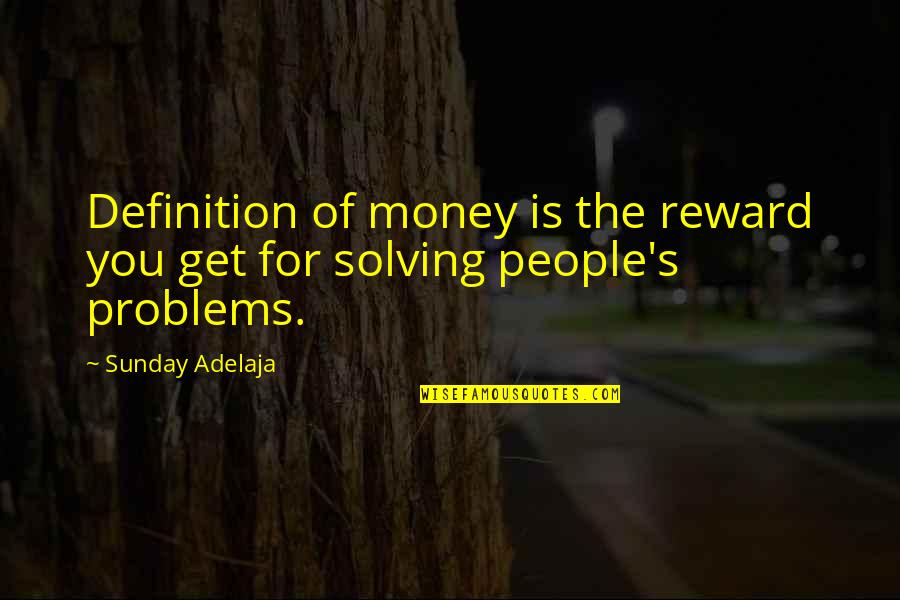 Definition of money is the reward you get for solving people's problems. —
Sunday Adelaja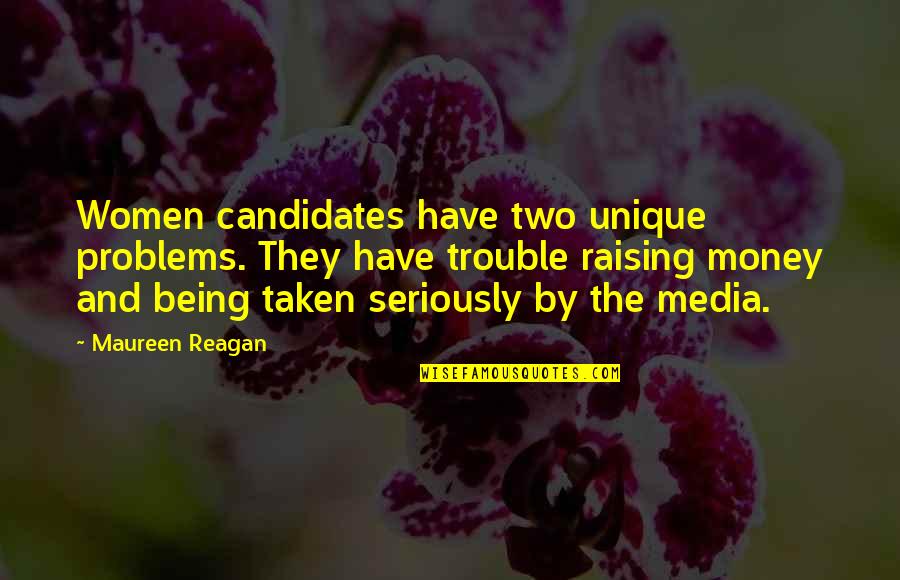 Women candidates have two unique problems. They have trouble raising money and being taken seriously by the media. —
Maureen Reagan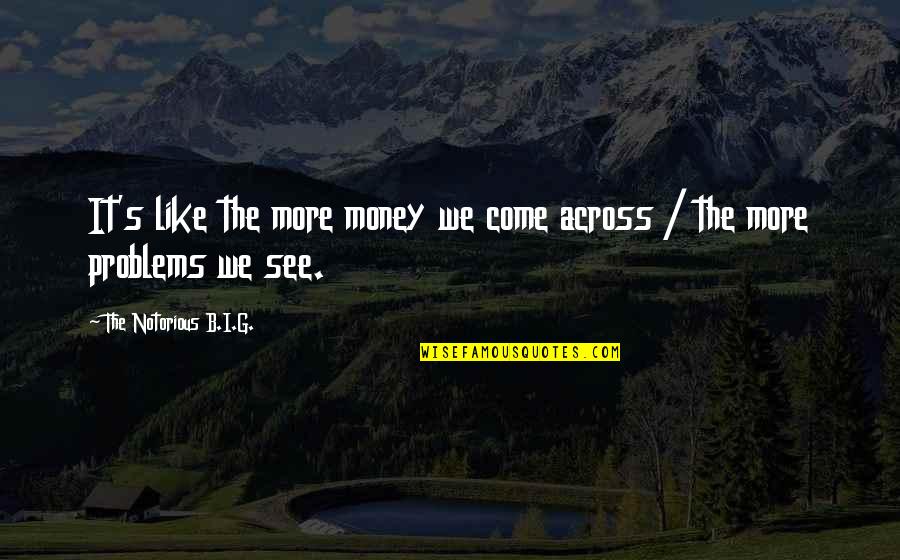 It's like the more money we come across / the more problems we see. —
The Notorious B.I.G.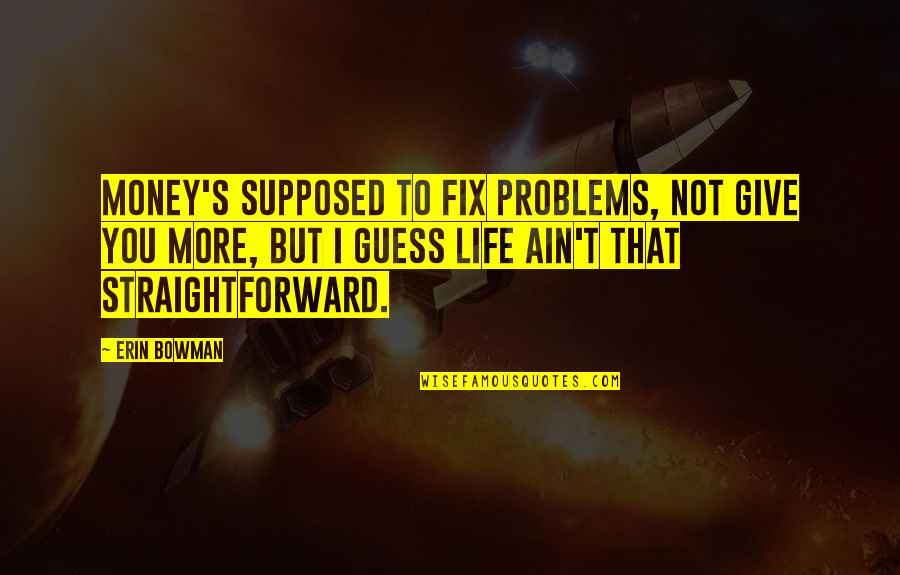 Money's supposed to fix problems, not give you more, but I guess life ain't that straightforward. —
Erin Bowman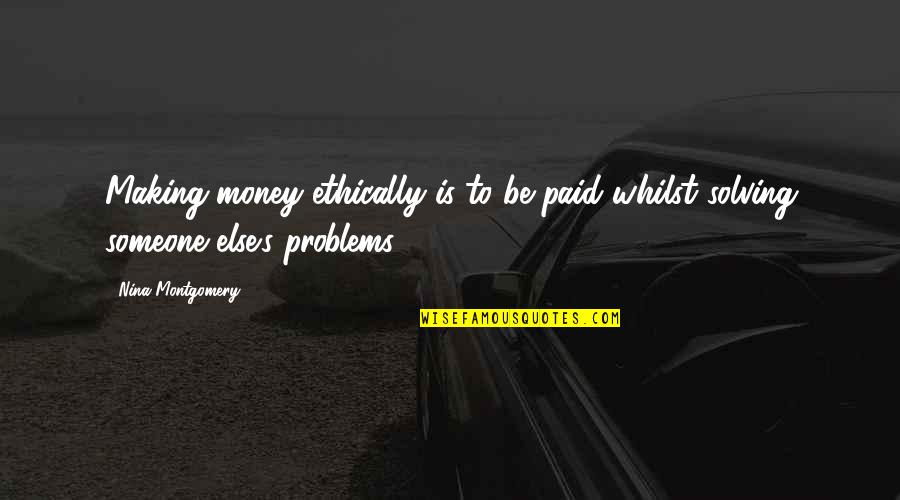 Making money ethically is to be paid whilst solving someone else's problems. —
Nina Montgomery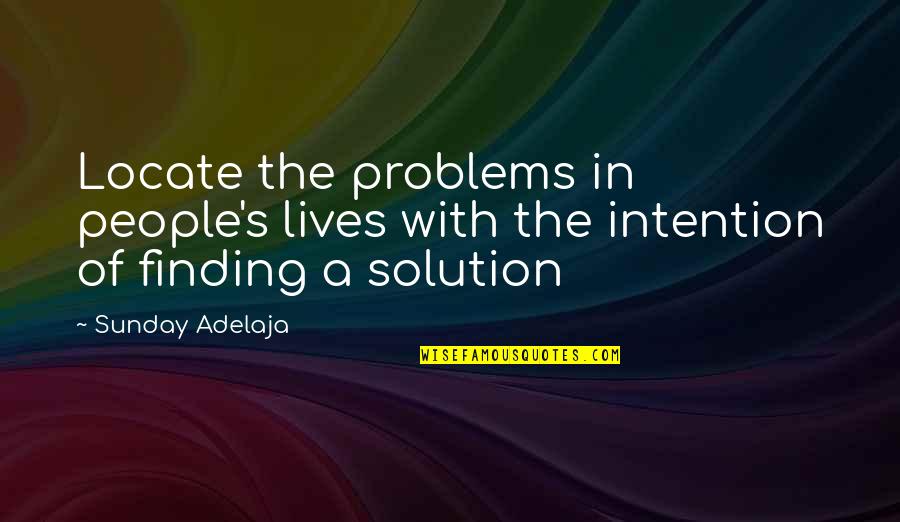 Locate the problems in people's lives with the intention of finding a solution —
Sunday Adelaja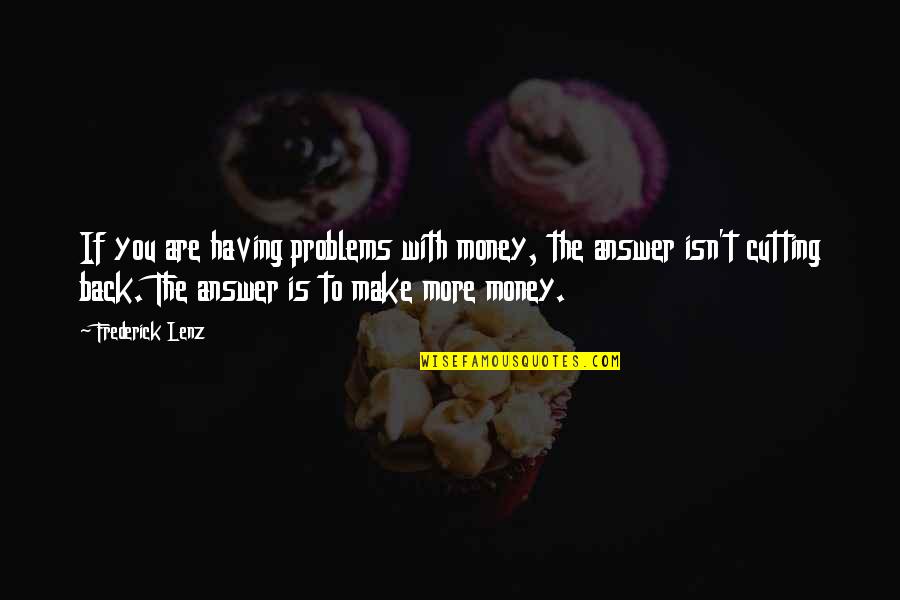 If you are having problems with money, the answer isn't cutting back. The answer is to make more money. —
Frederick Lenz