John Allen Fraser Quotes
Top 6 wise famous quotes and sayings by John Allen Fraser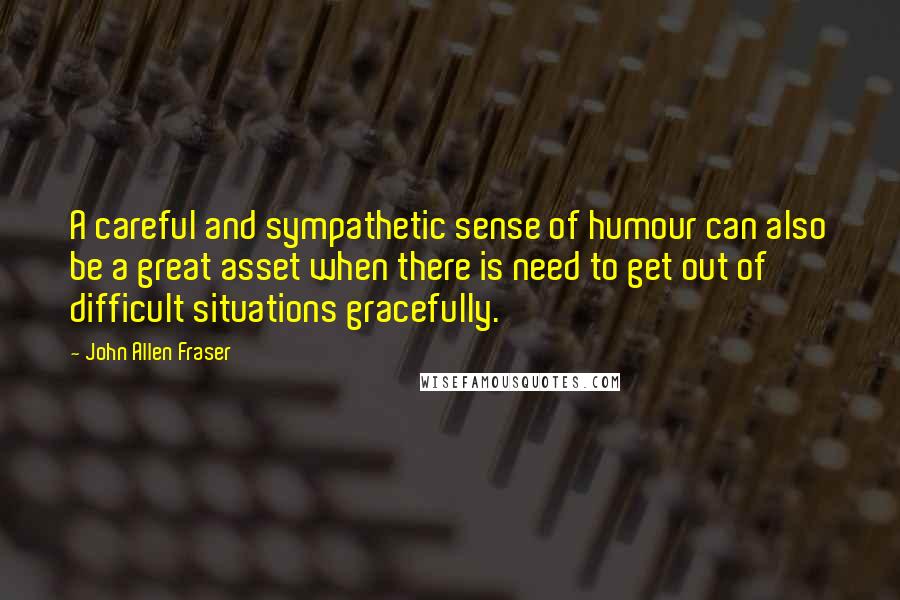 A careful and sympathetic sense of humour can also be a great asset when there is need to get out of difficult situations gracefully.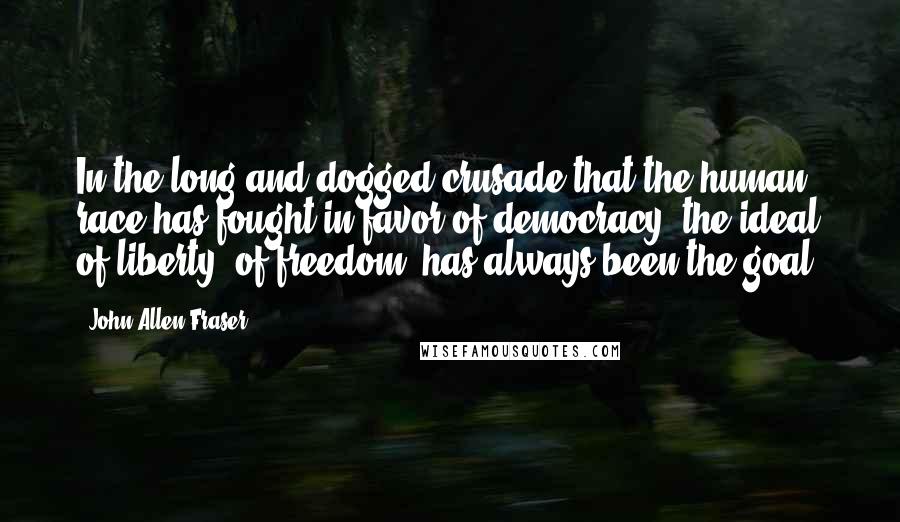 In the long and dogged crusade that the human race has fought in favor of democracy, the ideal of liberty, of freedom, has always been the goal.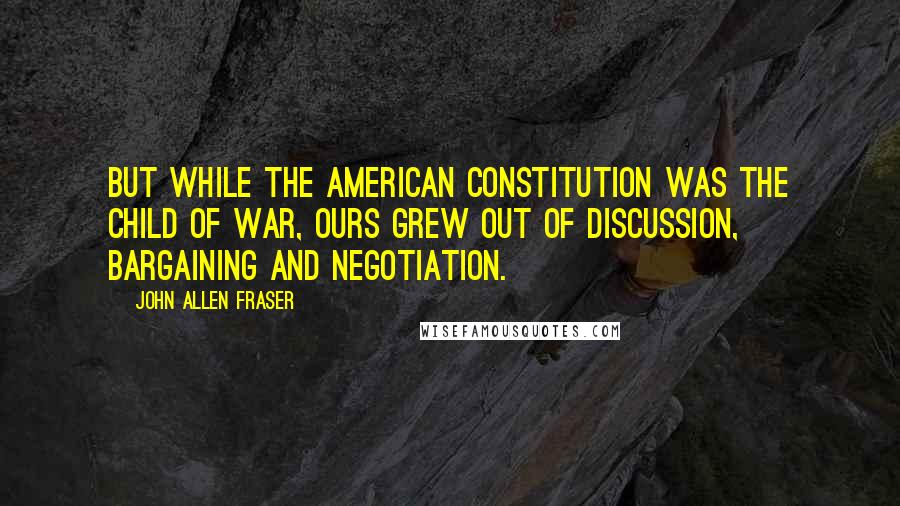 But while the American Constitution was the child of war, ours grew out of discussion, bargaining and negotiation.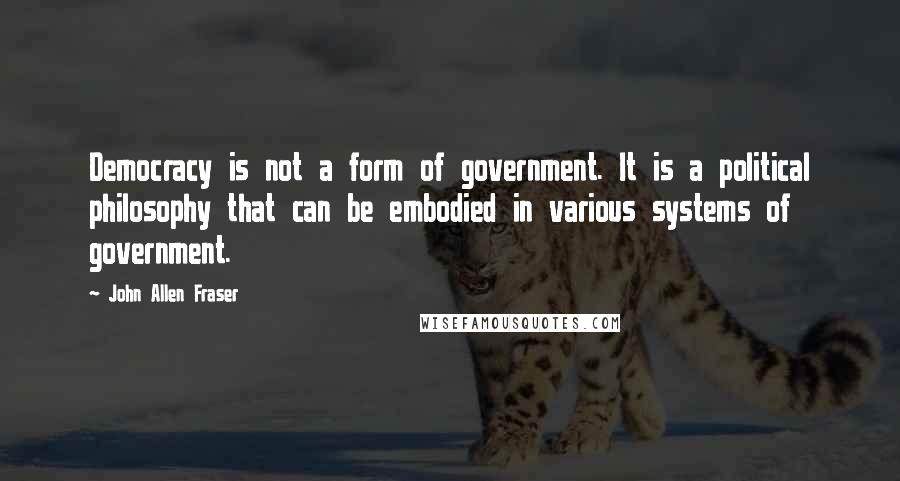 Democracy is not a form of government. It is a political philosophy that can be embodied in various systems of government.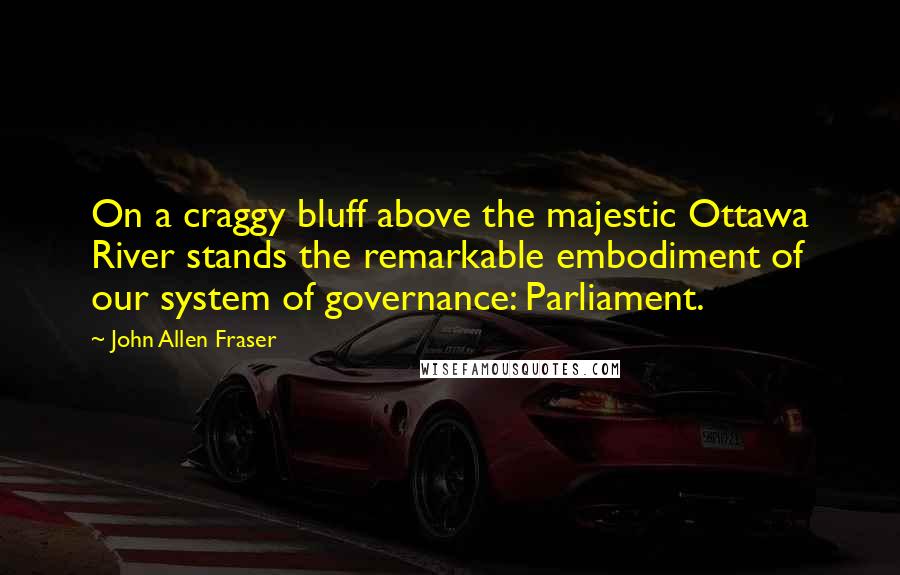 On a craggy bluff above the majestic Ottawa River stands the remarkable embodiment of our system of governance: Parliament.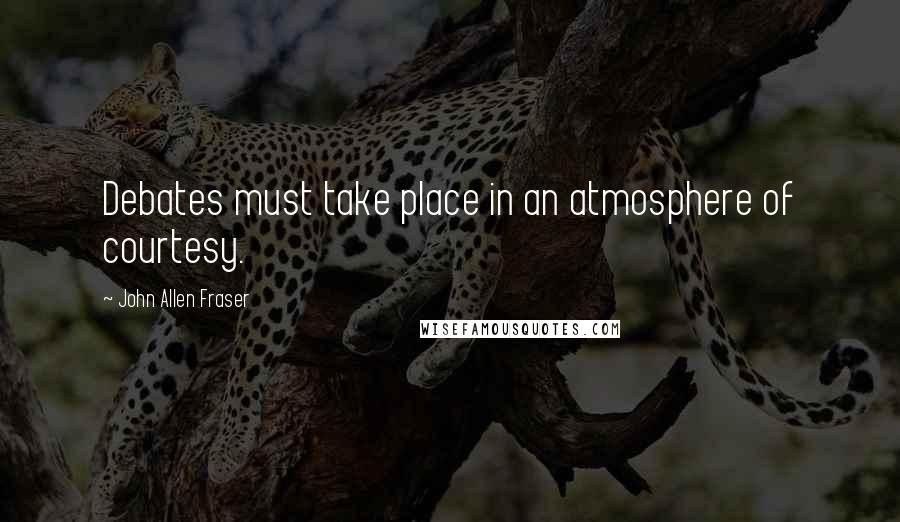 Debates must take place in an atmosphere of courtesy.