Venita VanCaspel Quotes
Top 15 wise famous quotes and sayings by Venita VanCaspel
Venita VanCaspel Famous Quotes & Sayings
Discover top inspirational quotes from Venita VanCaspel on Wise Famous Quotes.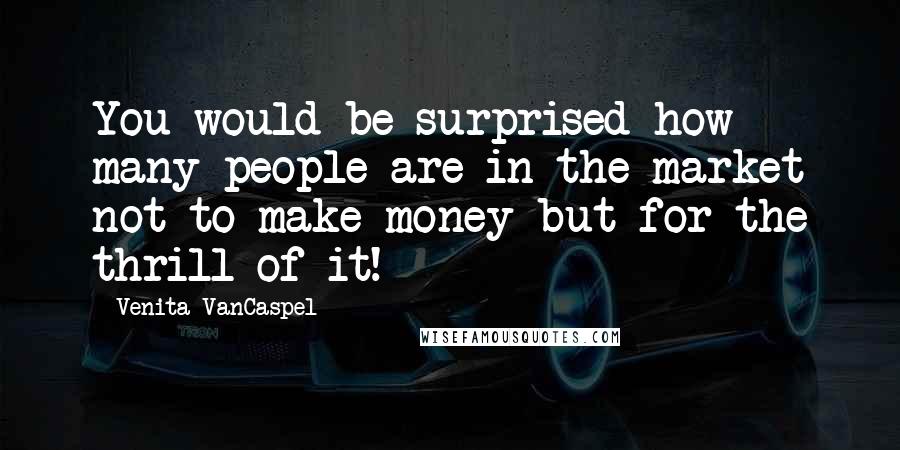 You would be surprised how many people are in the market not to make money but for the thrill of it!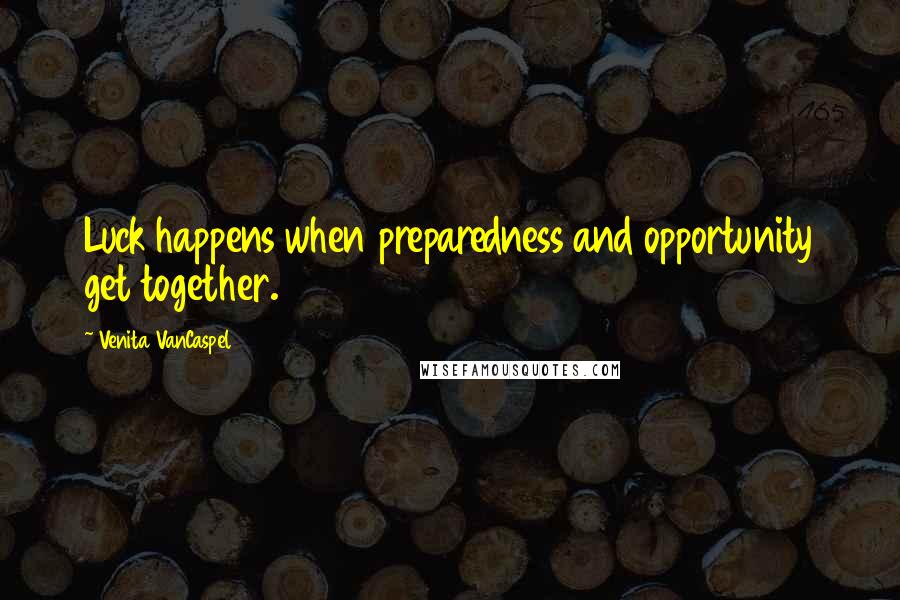 Luck happens when preparedness and opportunity get together.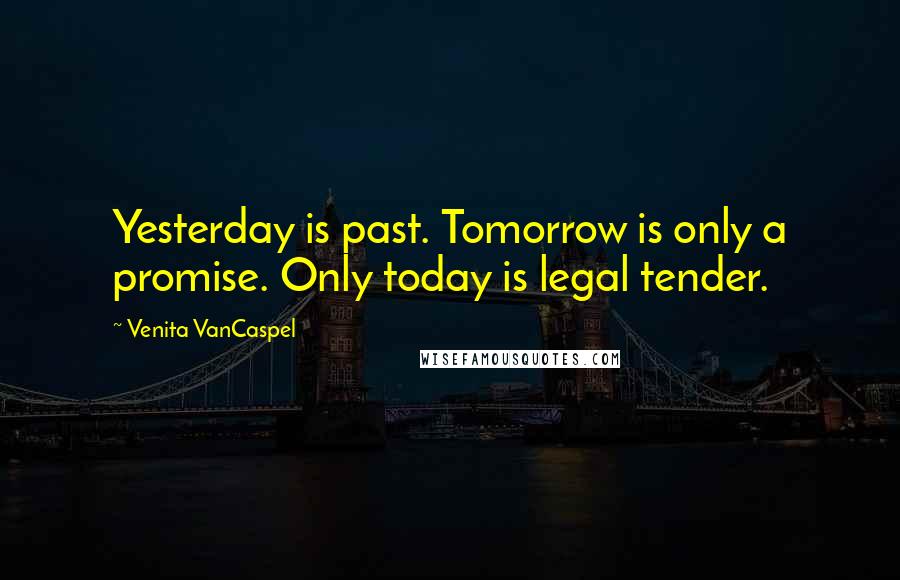 Yesterday is past. Tomorrow is only a promise. Only today is legal tender.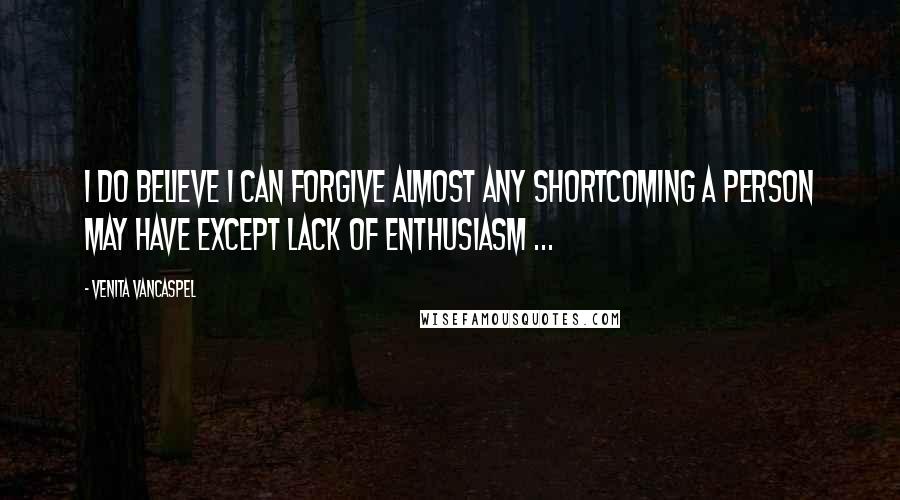 I do believe I can forgive almost any shortcoming a person may have except lack of enthusiasm ...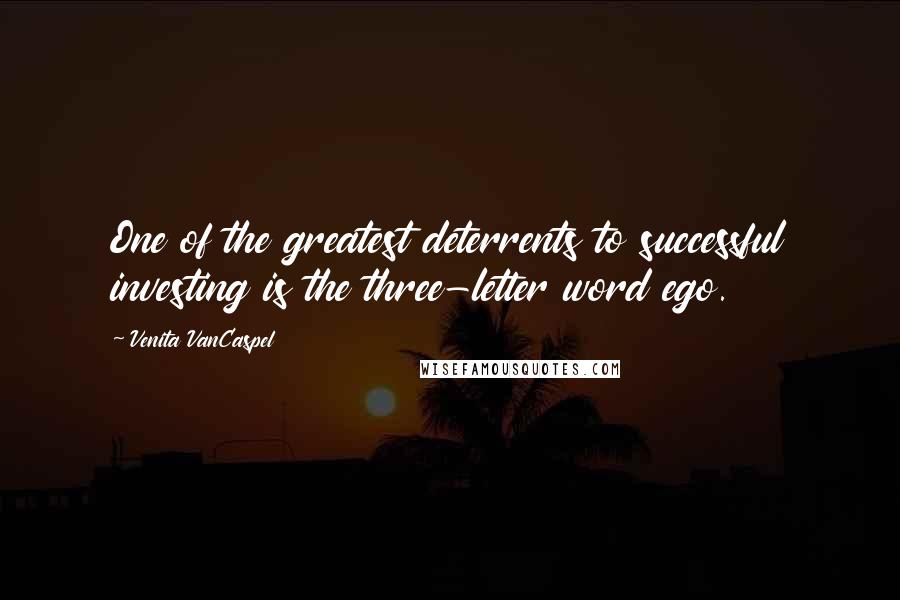 One of the greatest deterrents to successful investing is the three-letter word ego.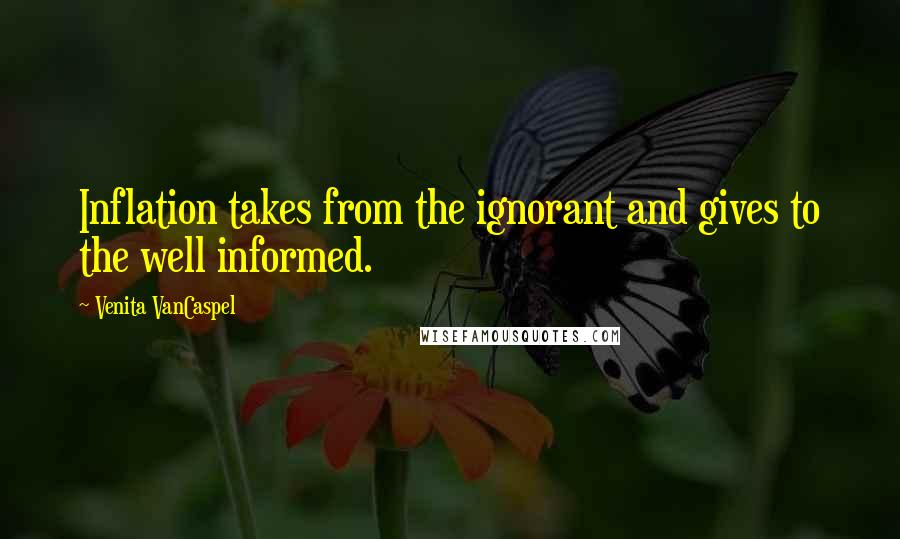 Inflation takes from the ignorant and gives to the well informed.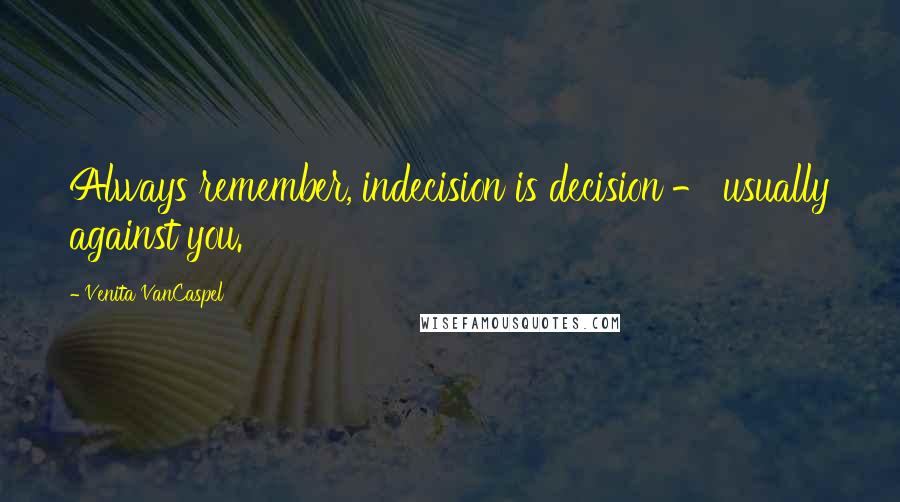 Always remember, indecision is decision - usually against you.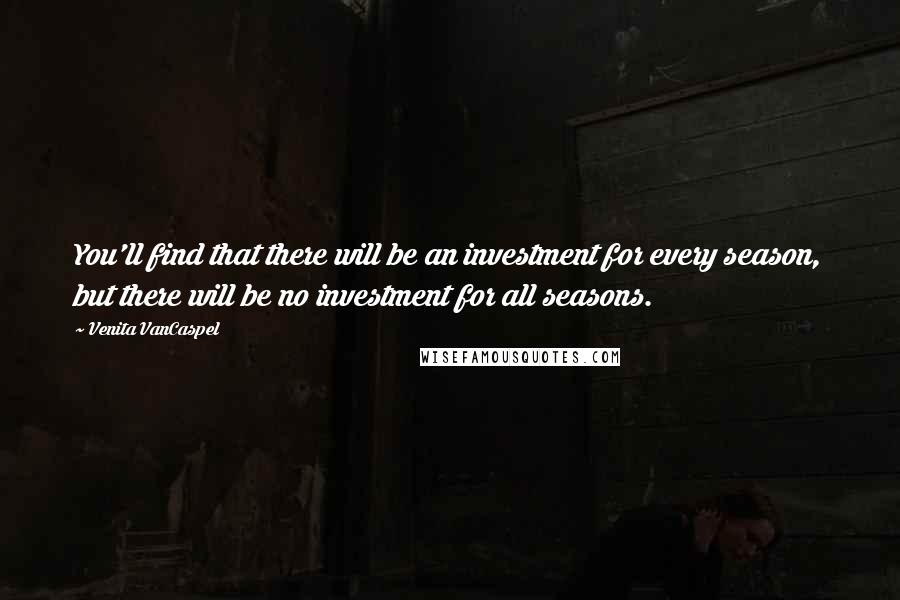 You'll find that there will be an investment for every season, but there will be no investment for all seasons.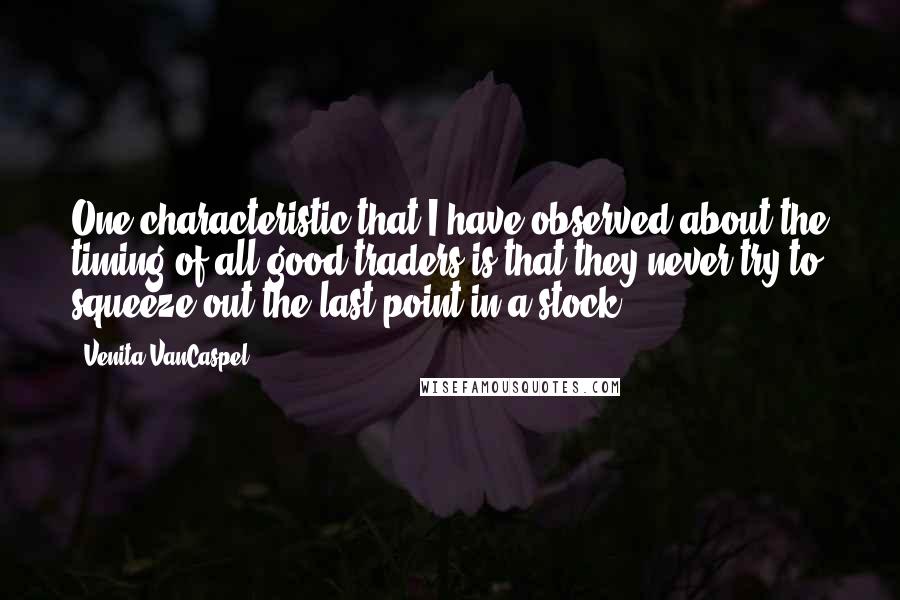 One characteristic that I have observed about the timing of all good traders is that they never try to squeeze out the last point in a stock.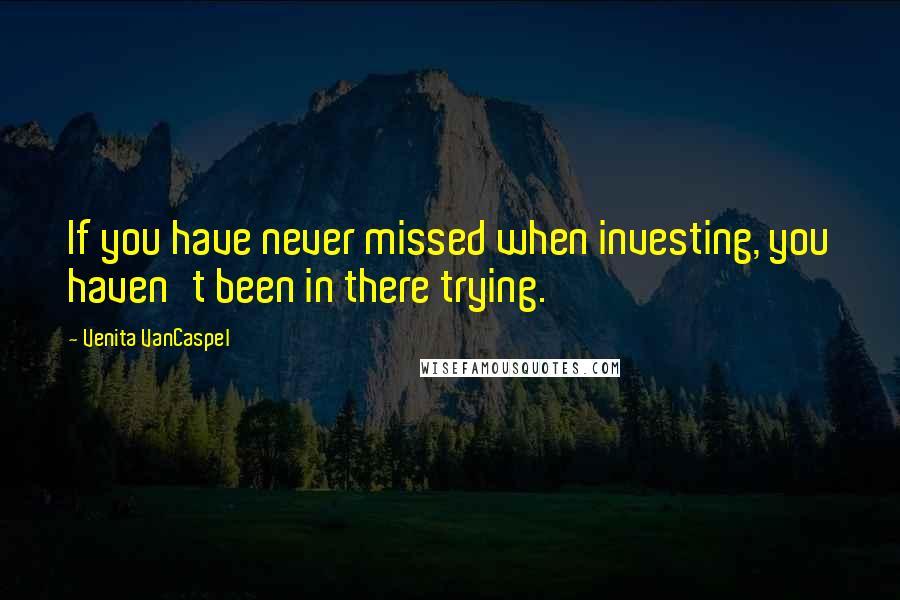 If you have never missed when investing, you haven't been in there trying.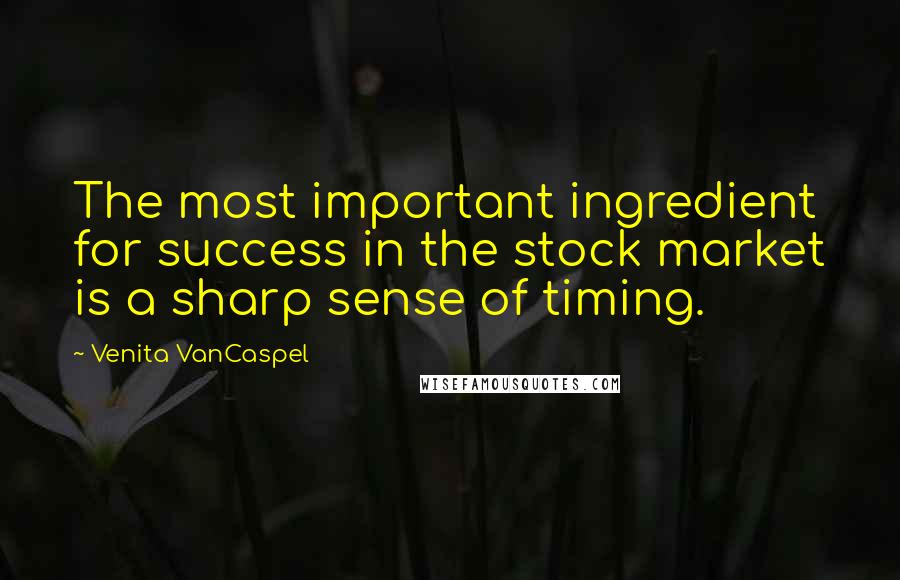 The most important ingredient for success in the stock market is a sharp sense of timing.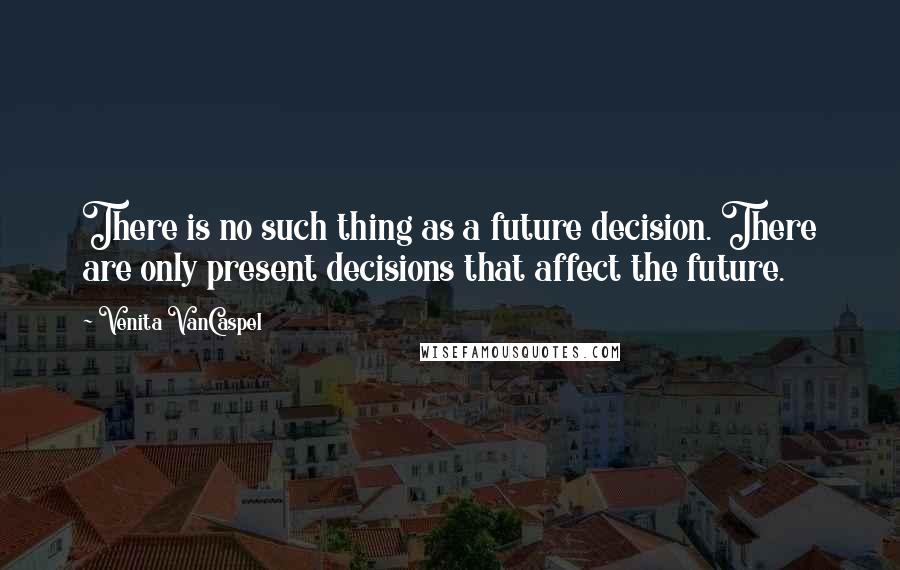 There is no such thing as a future decision. There are only present decisions that affect the future.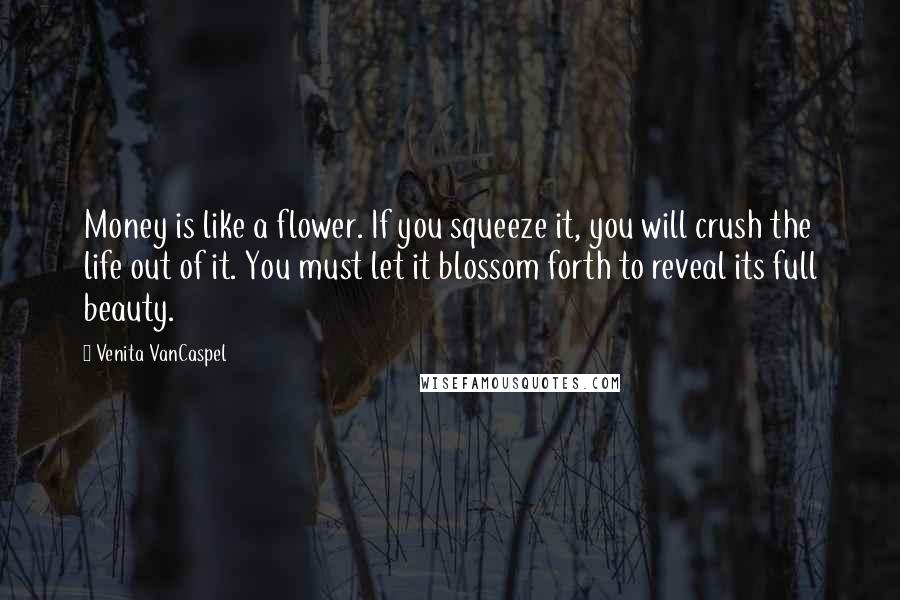 Money is like a flower. If you squeeze it, you will crush the life out of it. You must let it blossom forth to reveal its full beauty.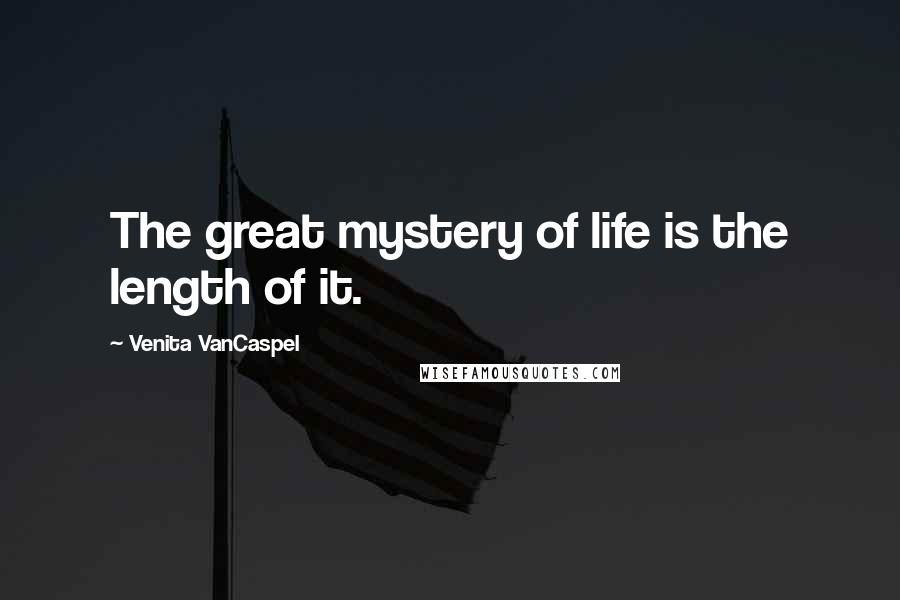 The great mystery of life is the length of it.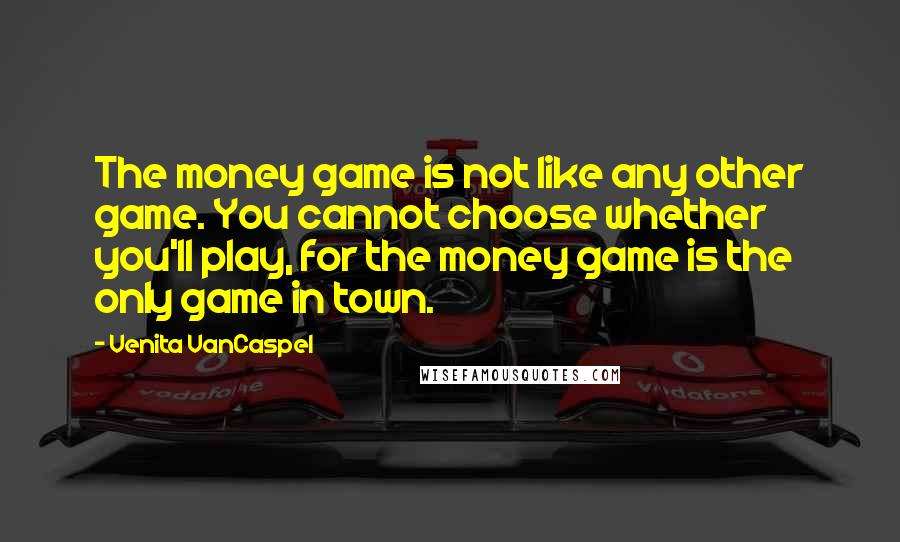 The money game is not like any other game. You cannot choose whether you'll play, for the money game is the only game in town.