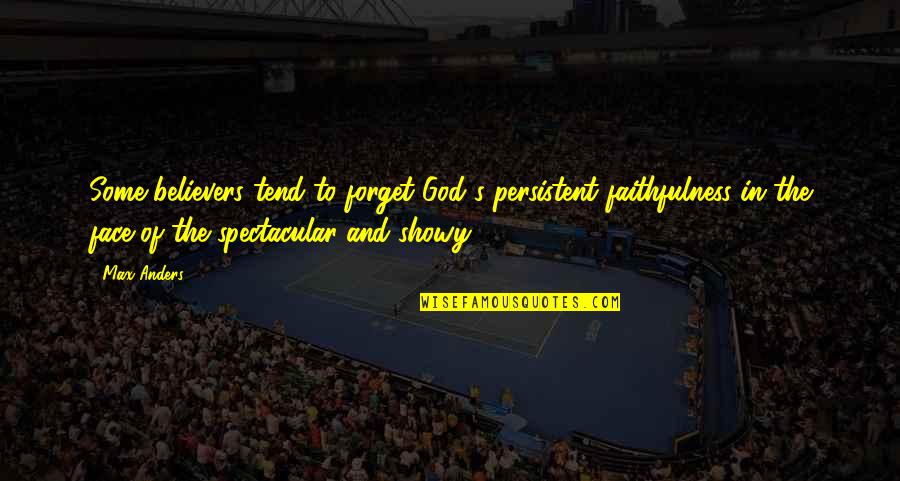 Some believers tend to forget God's persistent faithfulness in the face of the spectacular and showy.
—
Max Anders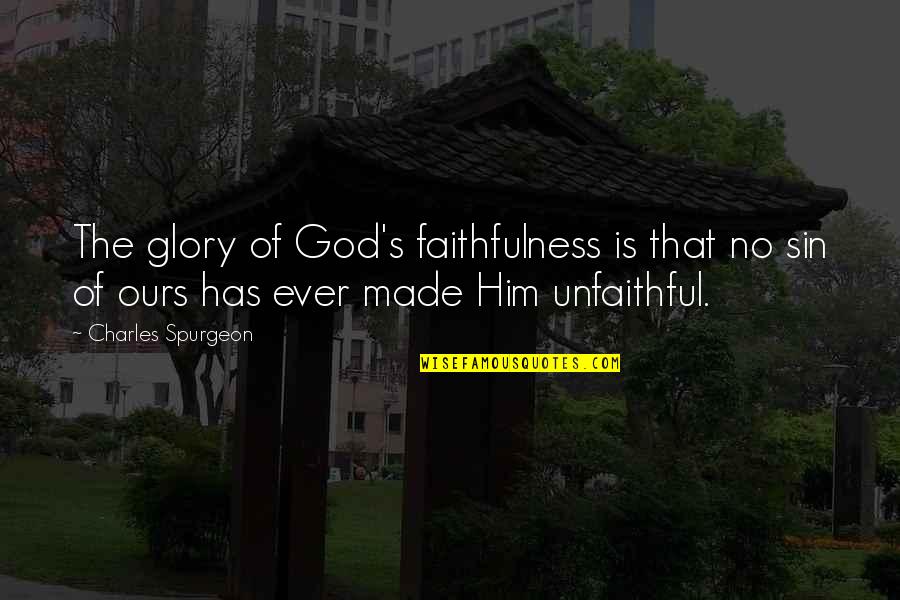 The glory of God's faithfulness is that no sin of ours has ever made Him unfaithful.
—
Charles Spurgeon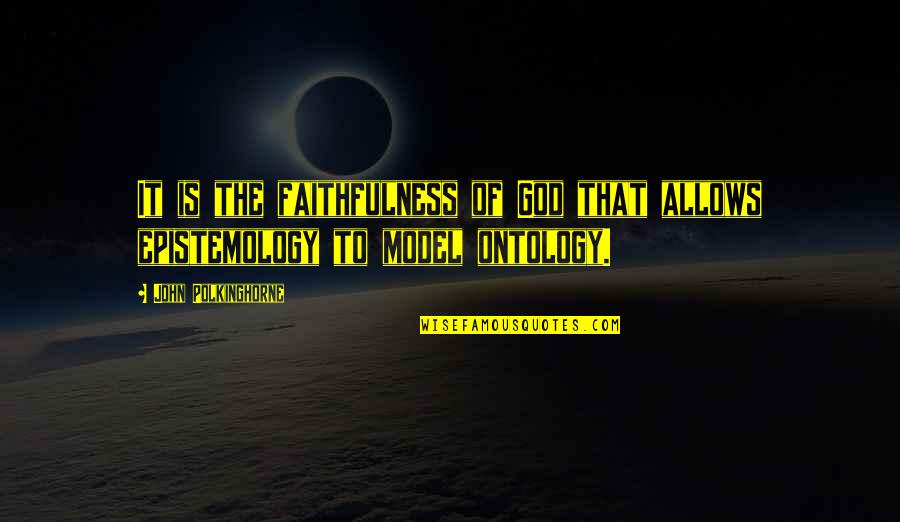 It is the faithfulness of God that allows epistemology to model ontology.
—
John Polkinghorne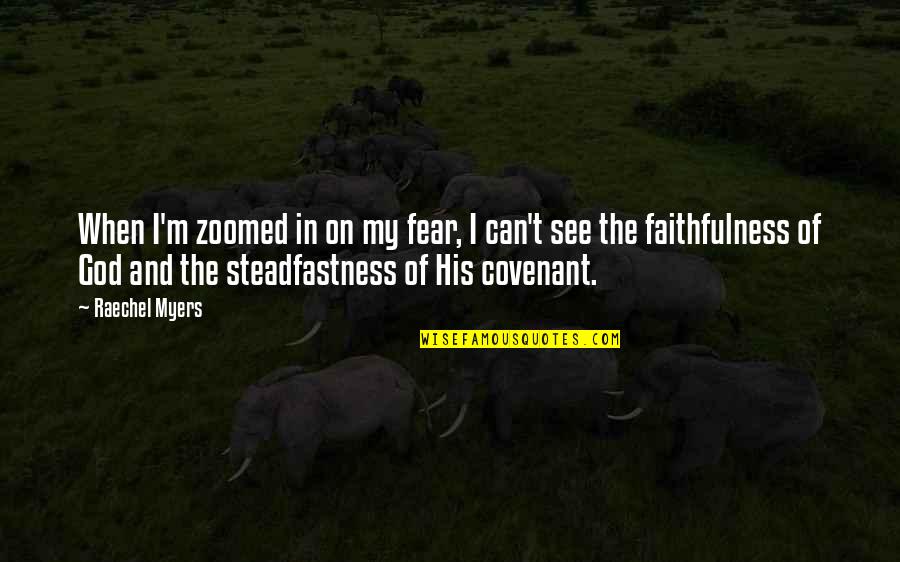 When I'm zoomed in on my fear, I can't see the faithfulness of God and the steadfastness of His covenant.
—
Raechel Myers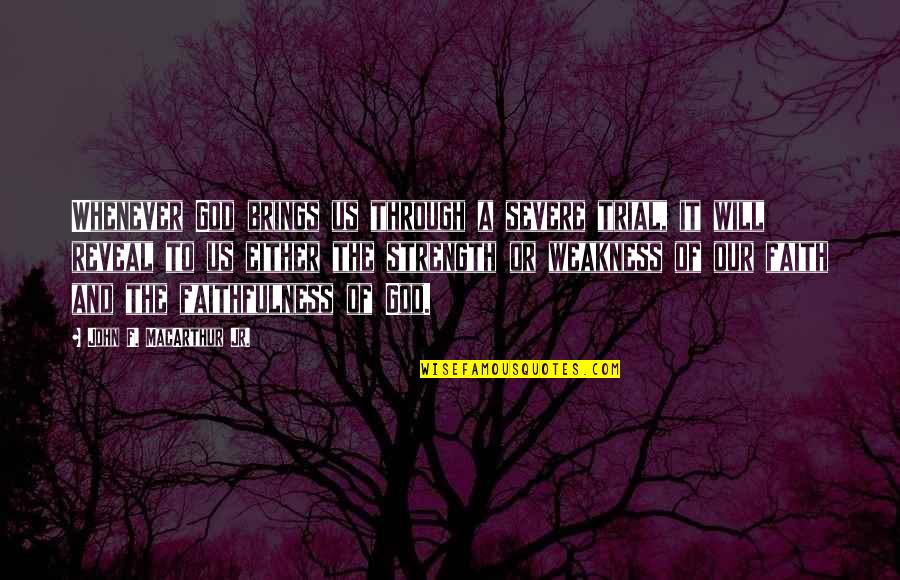 Whenever God brings us through a severe trial, it will reveal to us either the strength or weakness of our faith and the faithfulness of God.
—
John F. MacArthur Jr.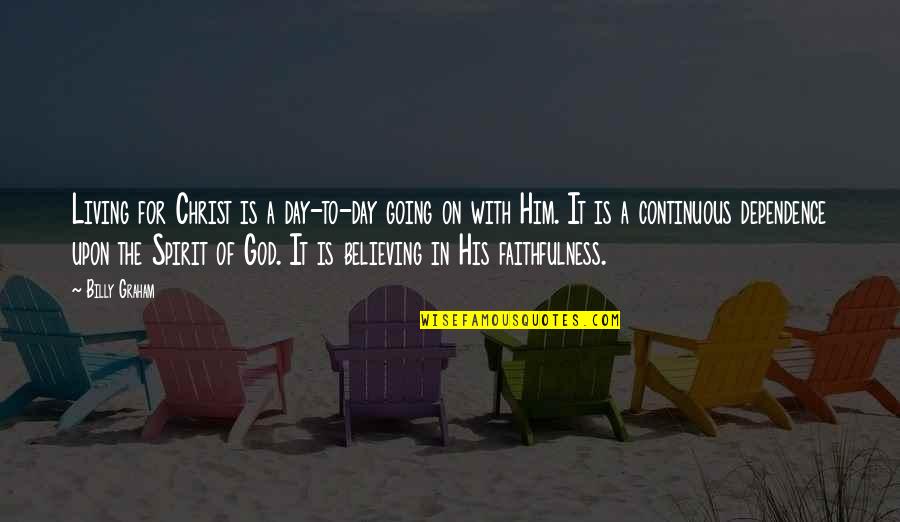 Living for Christ is a day-to-day going on with Him. It is a continuous dependence upon the Spirit of God. It is believing in His faithfulness.
—
Billy Graham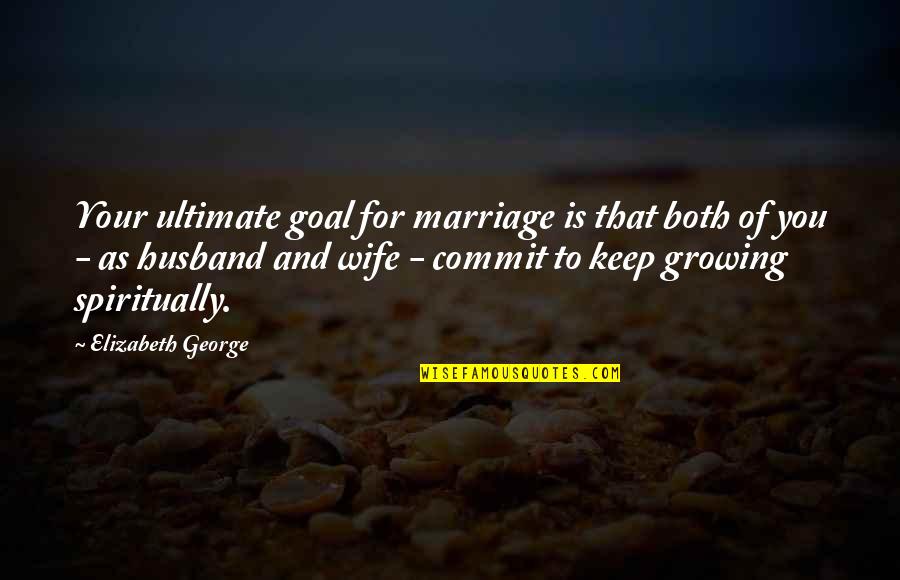 Your ultimate goal for marriage is that both of you - as husband and wife - commit to keep growing spiritually.
—
Elizabeth George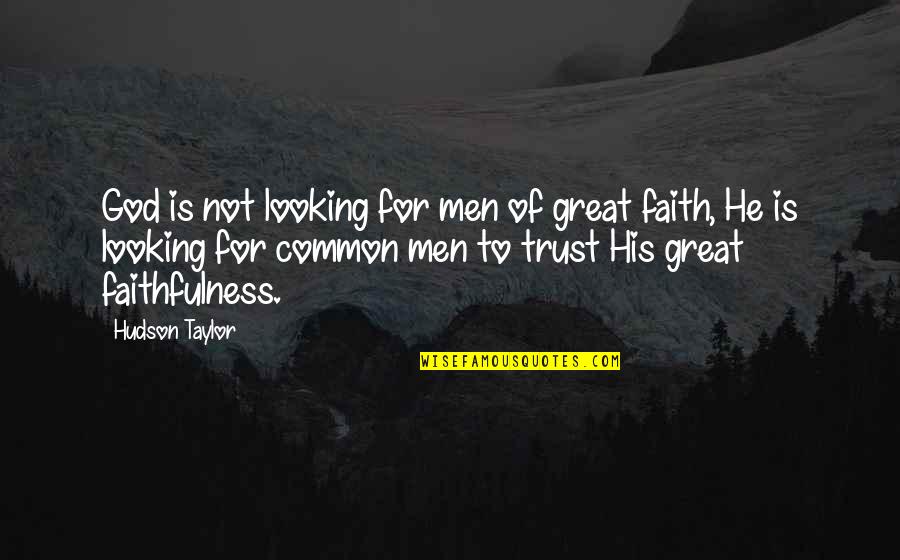 God is not looking for men of great faith, He is looking for common men to trust His great faithfulness.
—
Hudson Taylor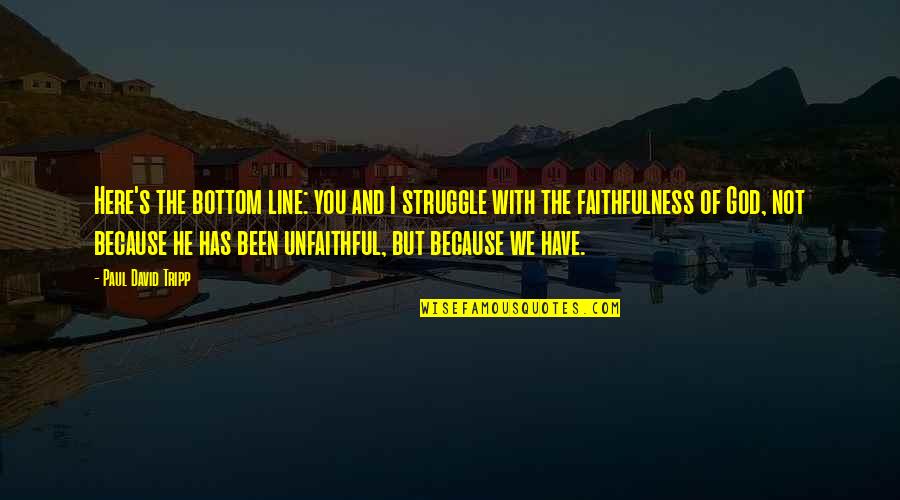 Here's the bottom line: you and I struggle with the faithfulness of God, not because he has been unfaithful, but because we have.
—
Paul David Tripp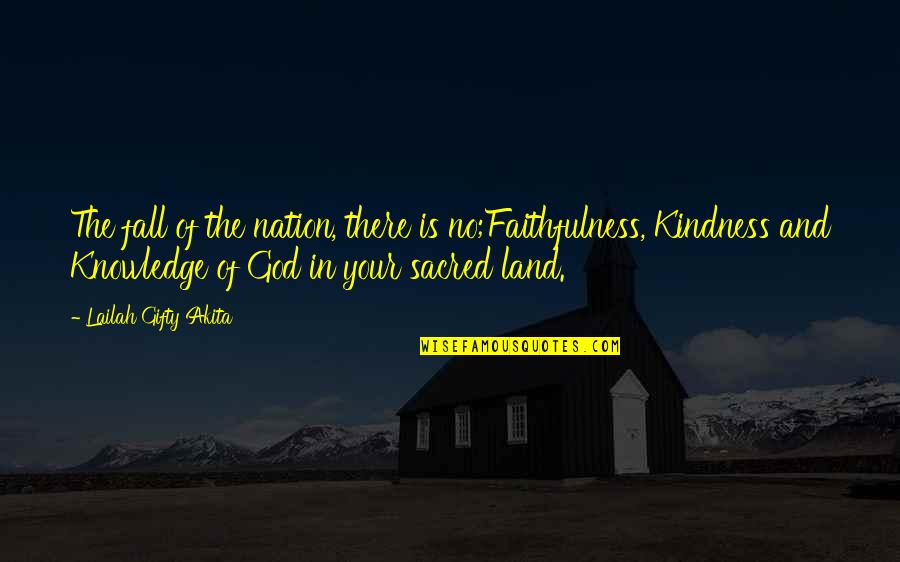 The fall of the nation, there is no;
Faithfulness,
Kindness and
Knowledge of God in your sacred land. —
Lailah Gifty Akita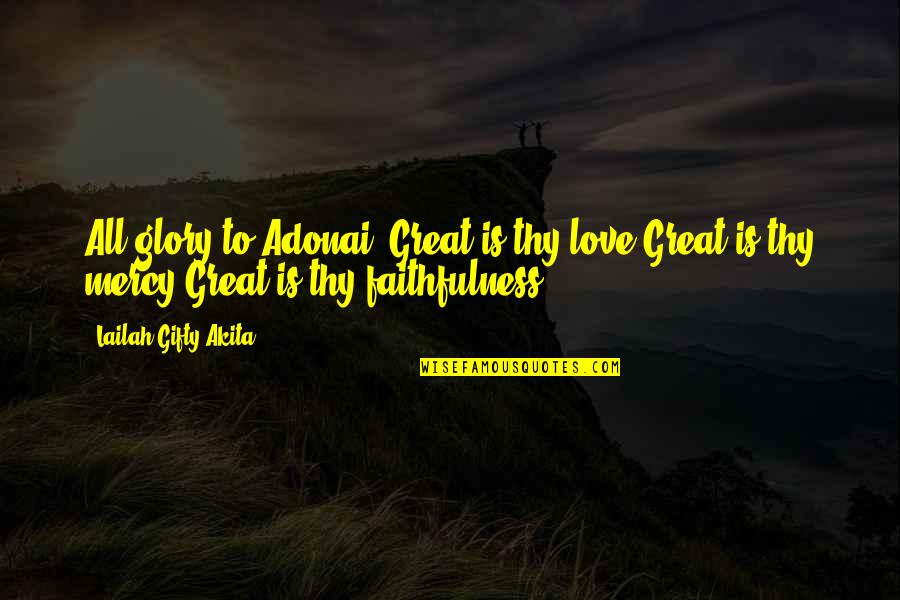 All glory to Adonai!
Great is thy love.
Great is thy mercy.
Great is thy faithfulness. —
Lailah Gifty Akita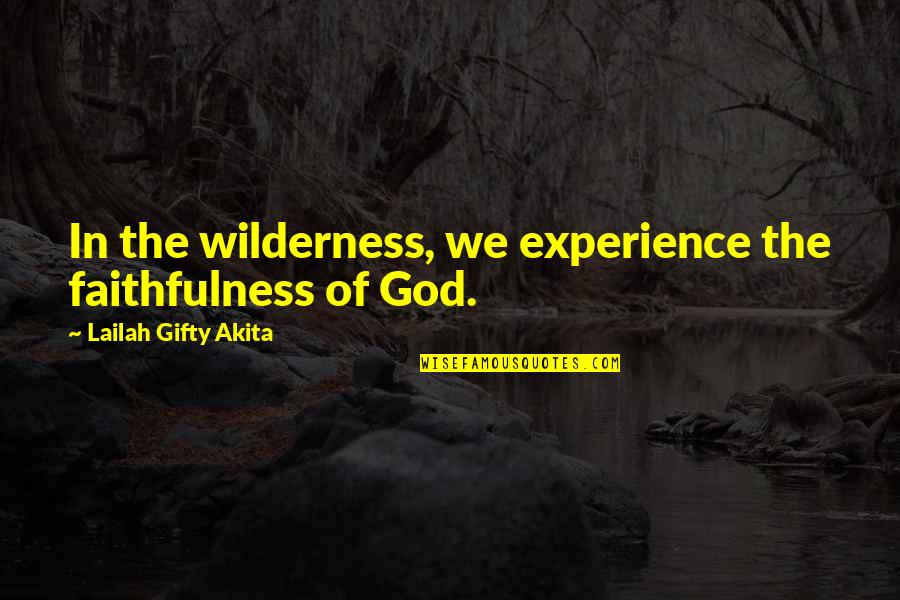 In the wilderness, we experience the faithfulness of God. —
Lailah Gifty Akita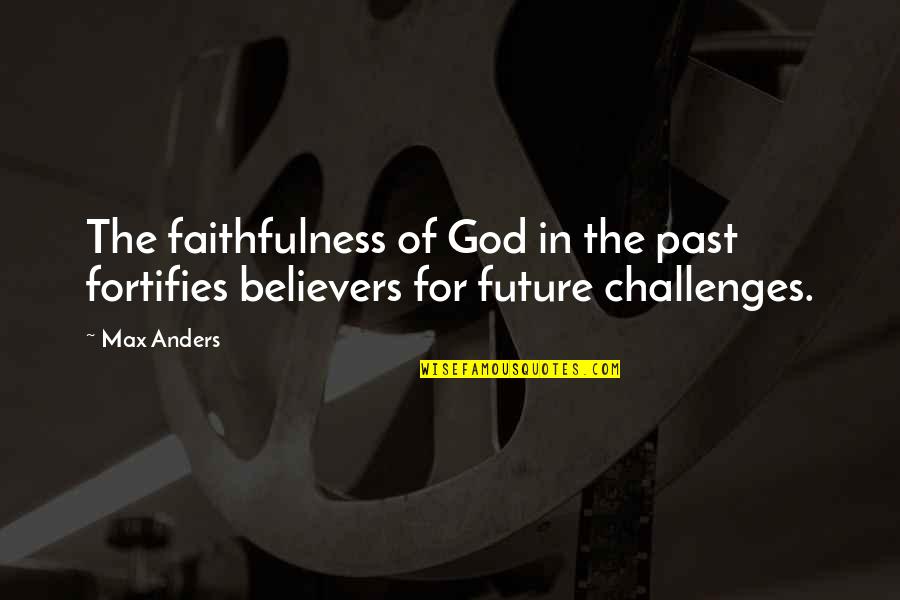 The faithfulness of God in the past fortifies believers for future challenges. —
Max Anders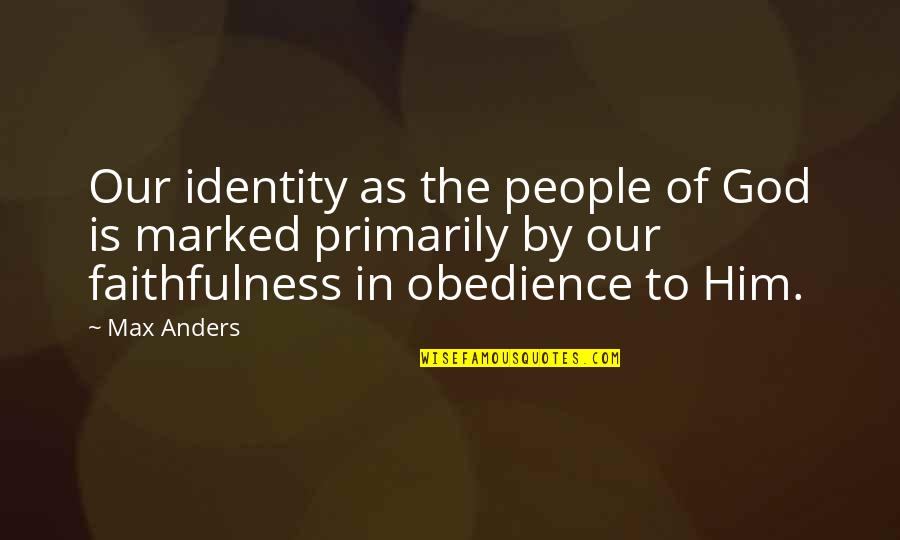 Our identity as the people of God is marked primarily by our faithfulness in obedience to Him. —
Max Anders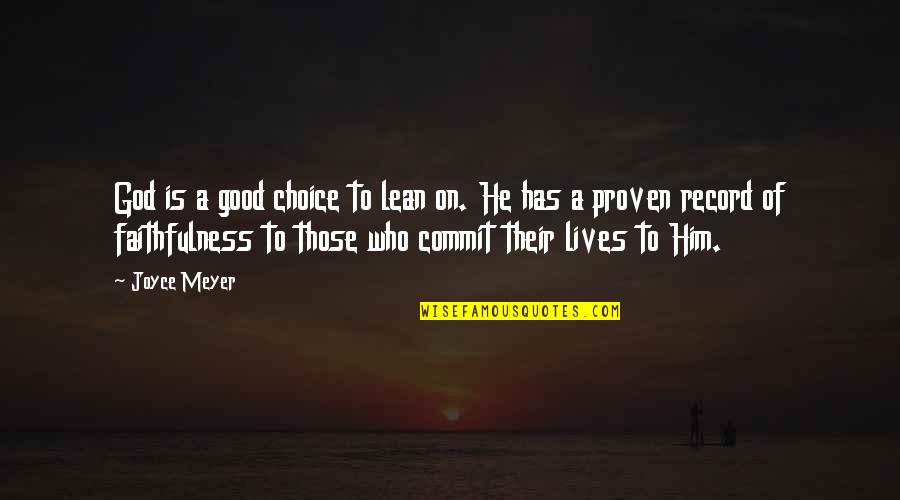 God is a good choice to lean on. He has a proven record of faithfulness to those who commit their lives to Him. —
Joyce Meyer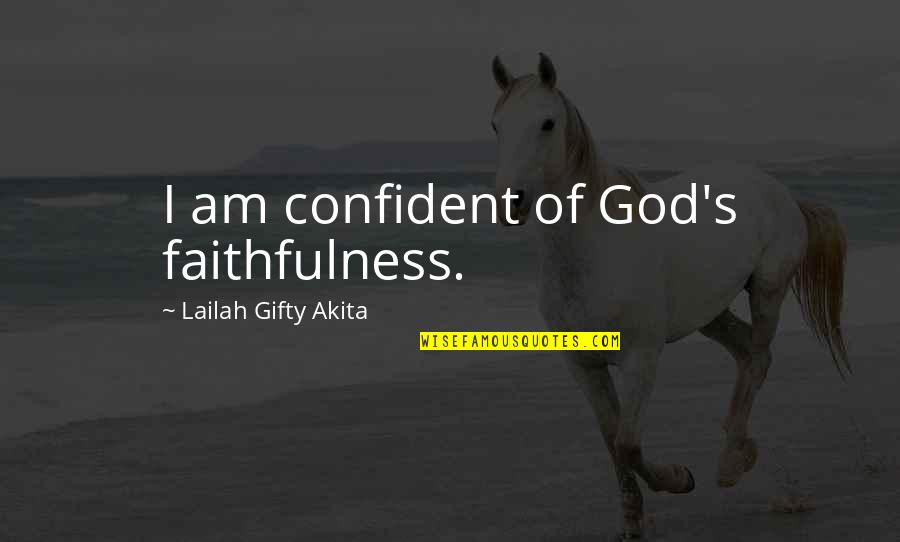 I am confident of God's faithfulness. —
Lailah Gifty Akita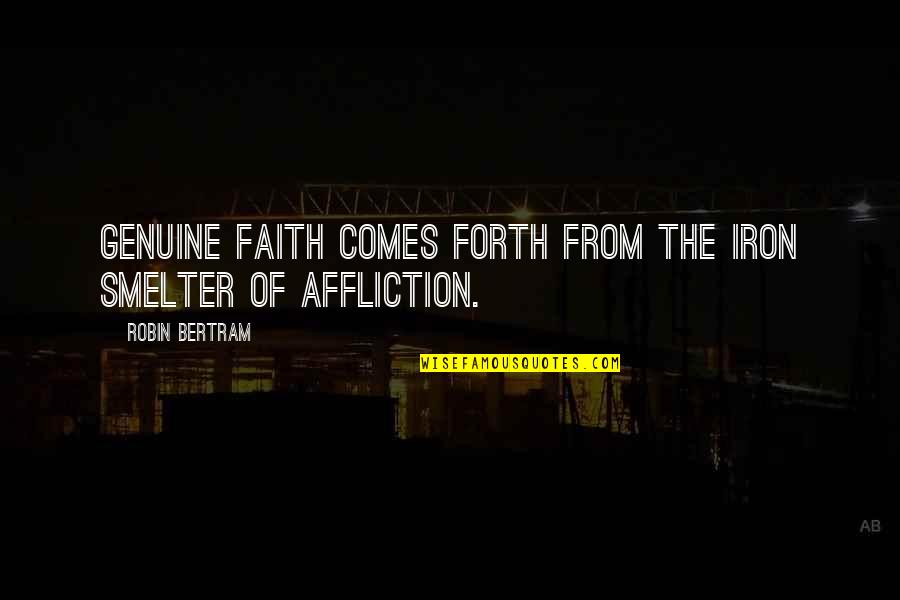 Genuine faith comes forth from the iron smelter of affliction. —
Robin Bertram
Faith is the virtue by which, clinging-to the faithfulness of God, we lean upon him, so that we may obtain what he gives to us. —
William Ames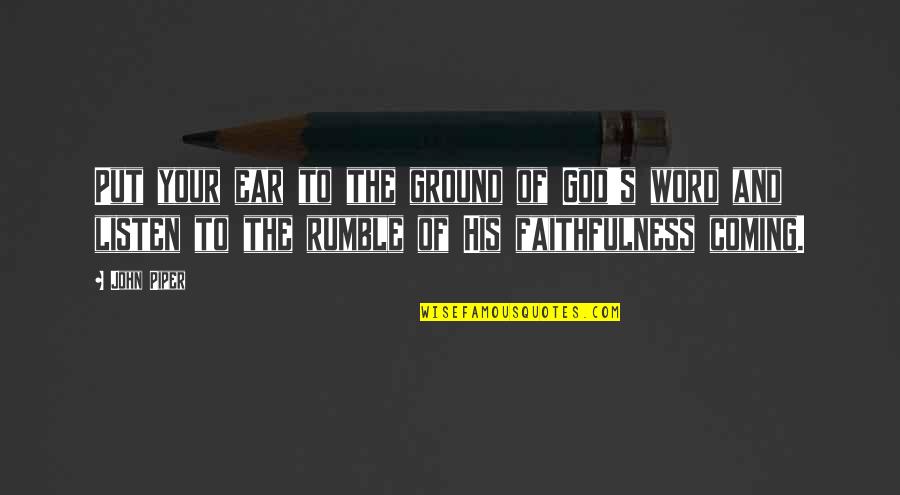 Put your ear to the ground of God's word and listen to the rumble of His faithfulness coming. —
John Piper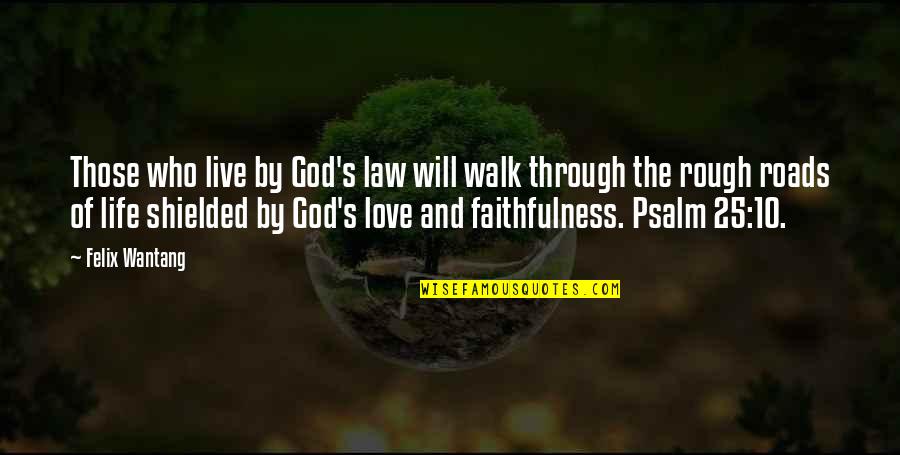 Those who live by God's law will walk through the rough roads of life shielded by God's love and faithfulness. Psalm 25:10. —
Felix Wantang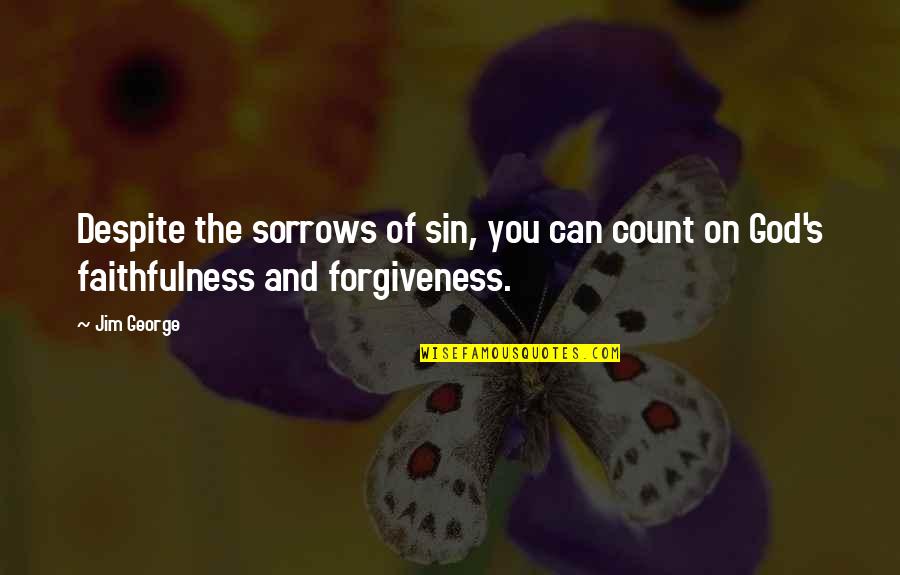 Despite the sorrows of sin, you can count on God's faithfulness and forgiveness. —
Jim George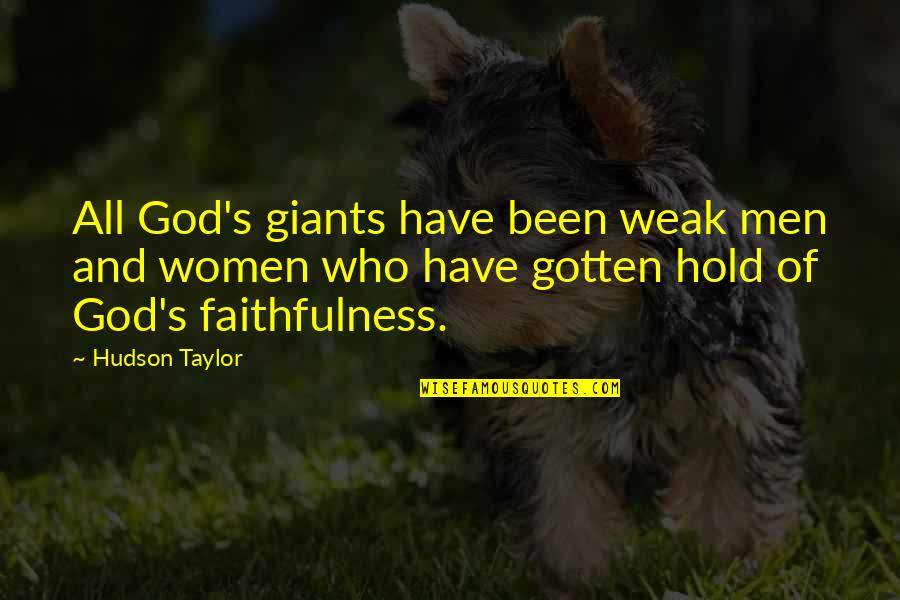 All God's giants have been weak men and women who have gotten hold of God's faithfulness. —
Hudson Taylor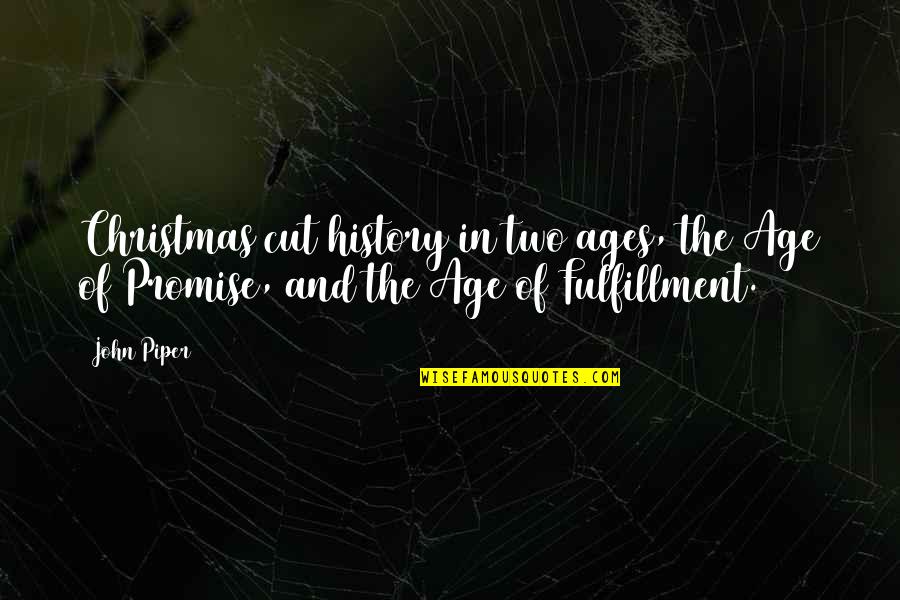 Christmas cut history in two ages, the Age of Promise, and the Age of Fulfillment. —
John Piper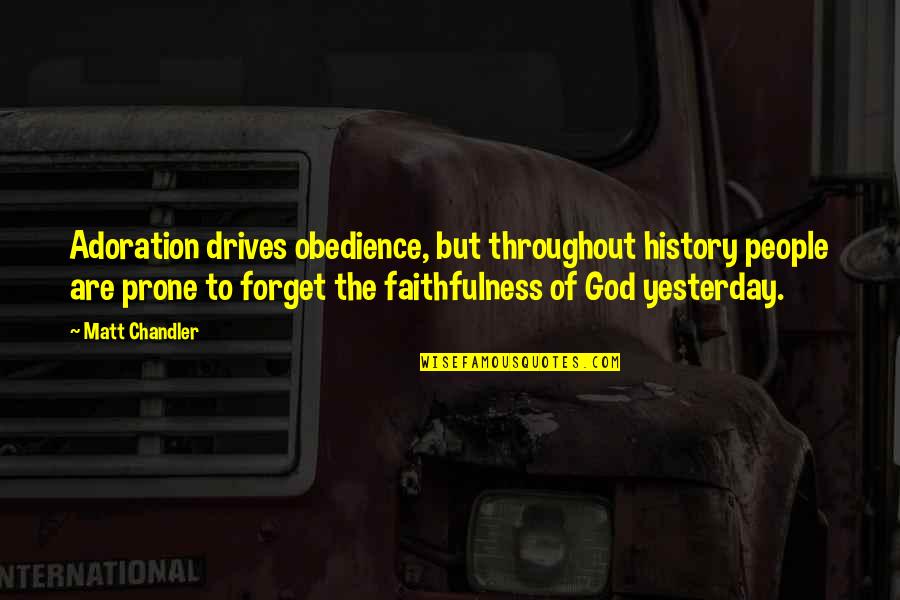 Adoration drives obedience, but throughout history people are prone to forget the faithfulness of God yesterday. —
Matt Chandler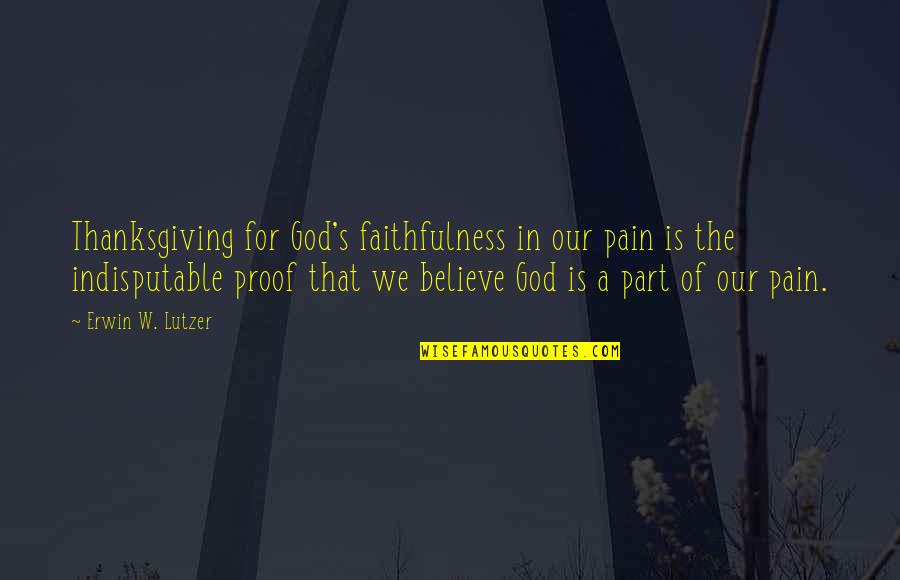 Thanksgiving for God's faithfulness in our pain is the indisputable proof that we believe God is a part of our pain. —
Erwin W. Lutzer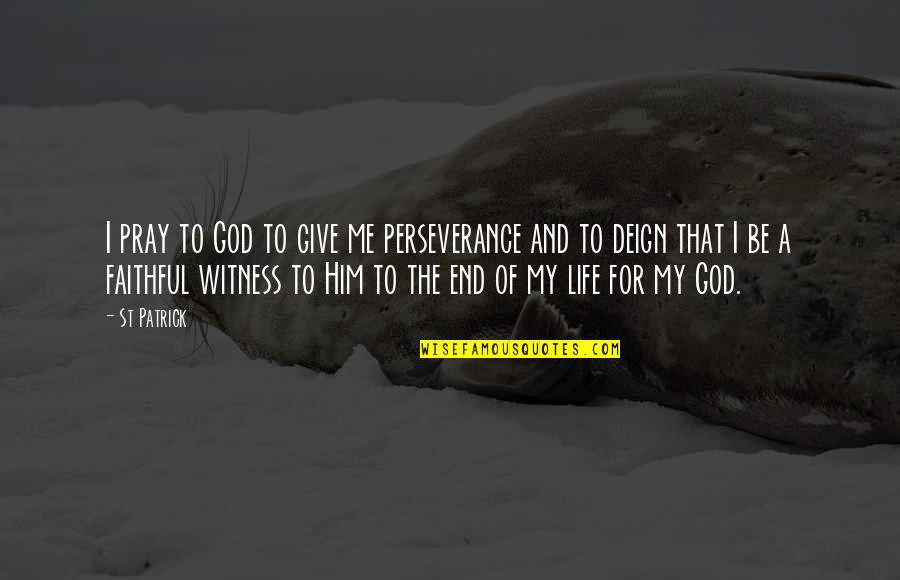 I pray to God to give me perseverance and to deign that I be a faithful witness to Him to the end of my life for my God. —
St Patrick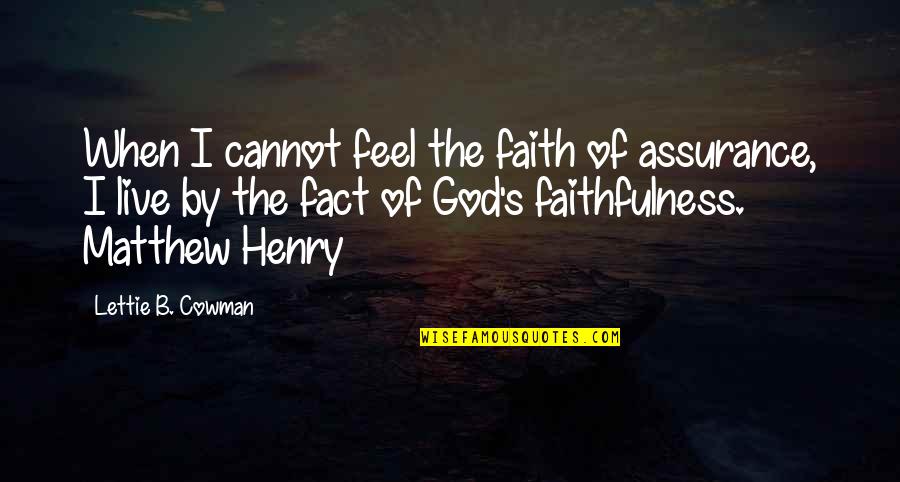 When I cannot feel the faith of assurance, I live by the fact of God's faithfulness. Matthew Henry —
Lettie B. Cowman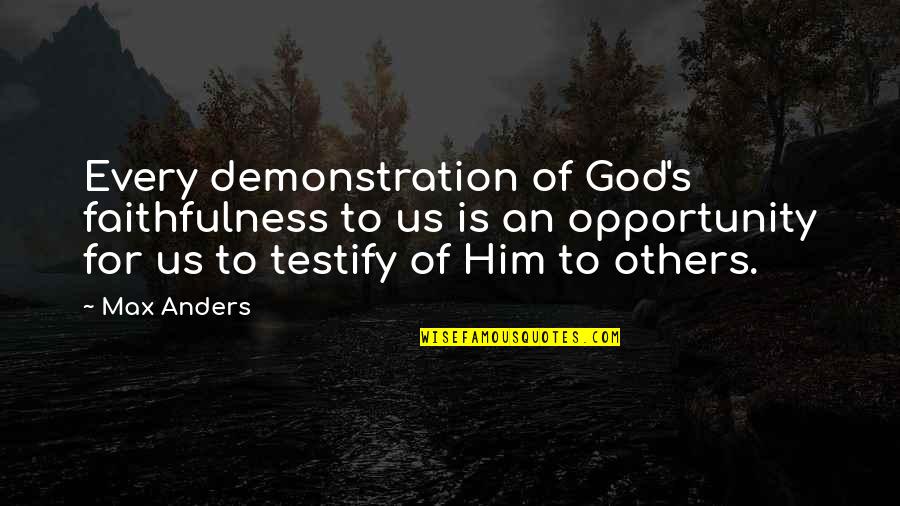 Every demonstration of God's faithfulness to us is an opportunity for us to testify of Him to others. —
Max Anders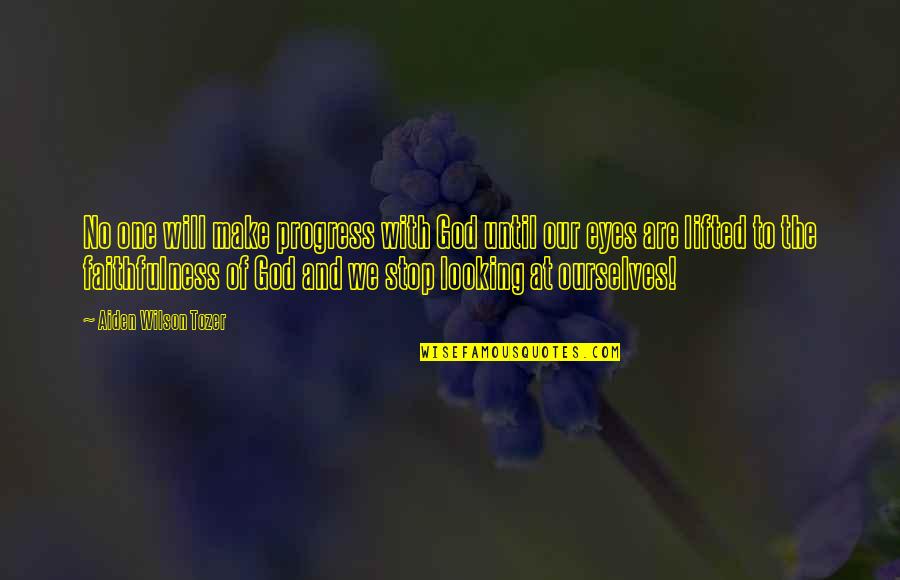 No one will make progress with God until our eyes are lifted to the faithfulness of God and we stop looking at ourselves! —
Aiden Wilson Tozer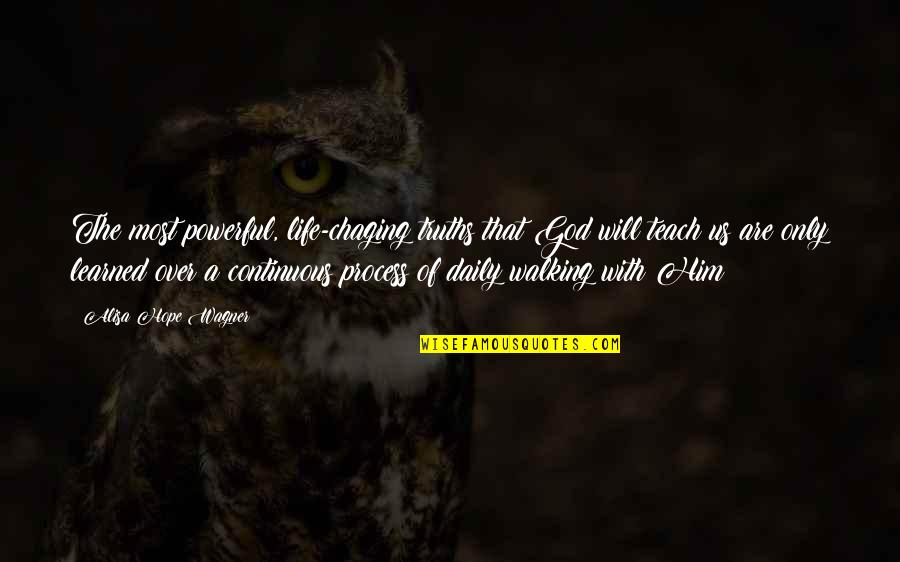 The most powerful, life-chaging truths that God will teach us are only learned over a continuous process of daily walking with Him —
Alisa Hope Wagner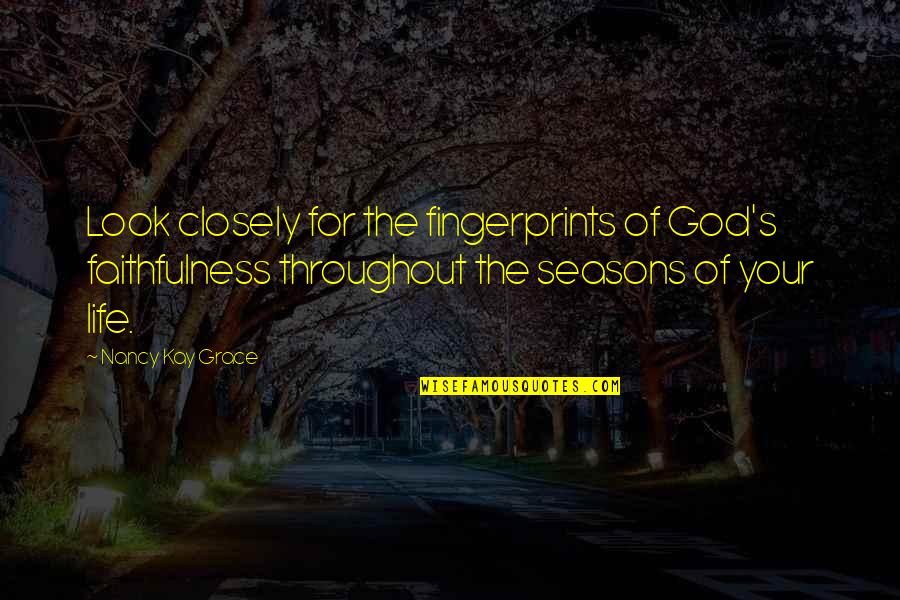 Look closely for the fingerprints of God's faithfulness throughout the seasons of your life. —
Nancy Kay Grace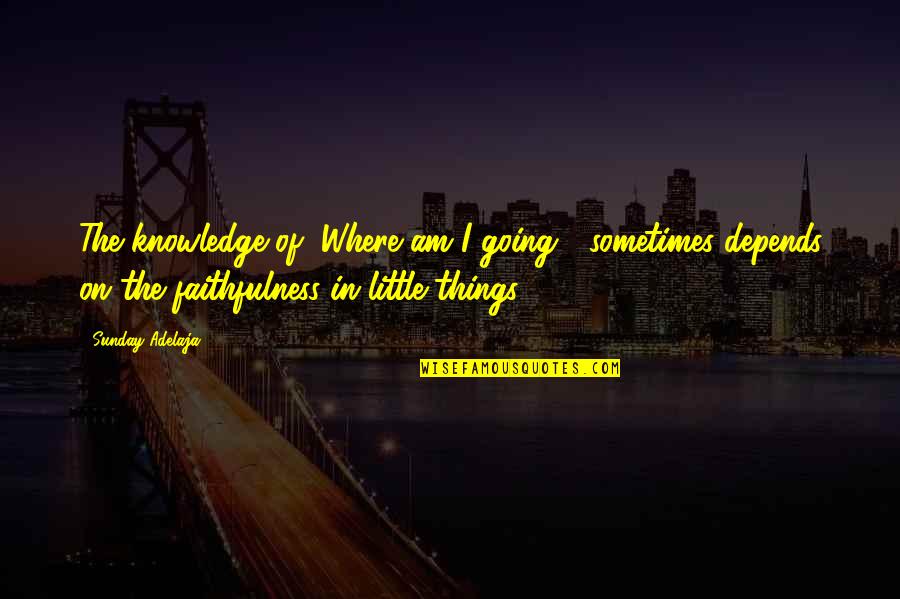 The knowledge of "Where am I going?" sometimes depends on the faithfulness in little things —
Sunday Adelaja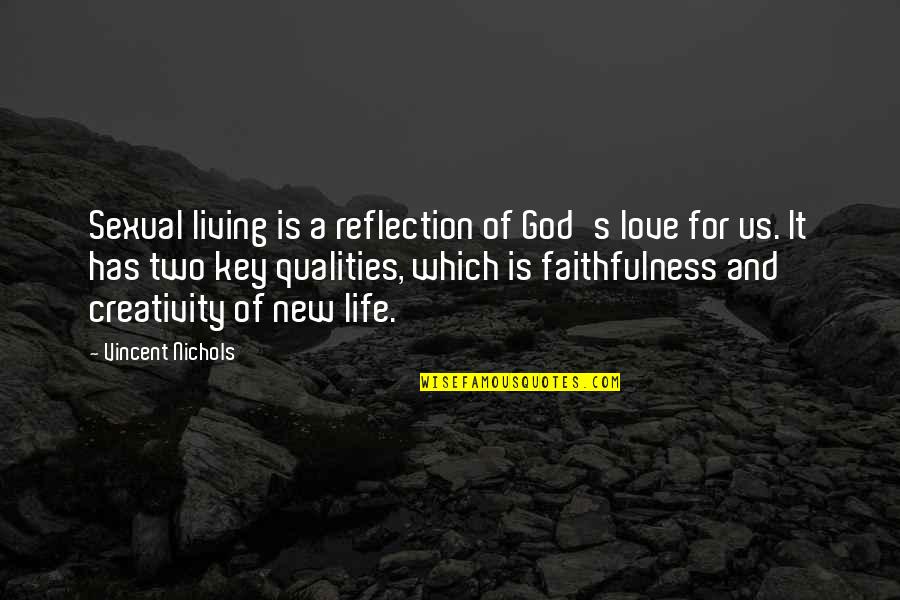 Sexual living is a reflection of God's love for us. It has two key qualities, which is faithfulness and creativity of new life. —
Vincent Nichols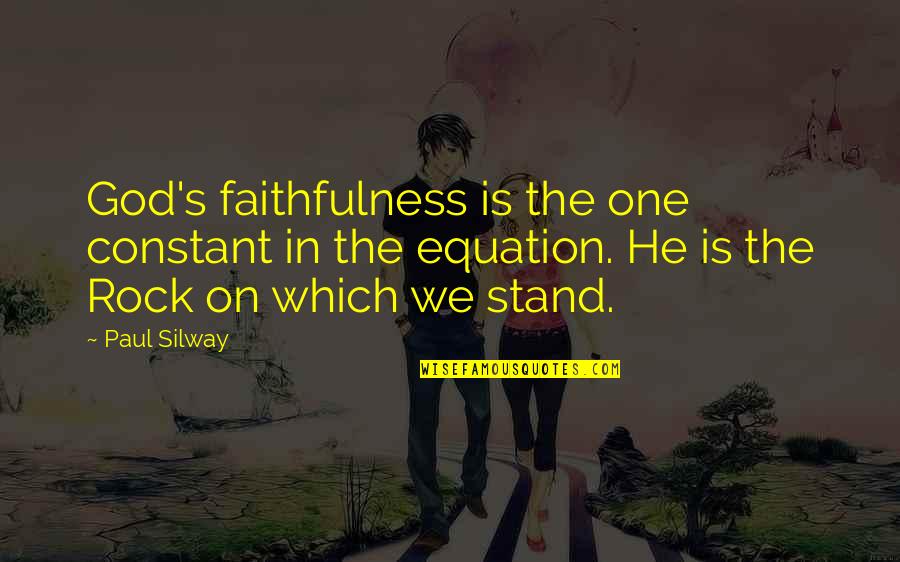 God's faithfulness is the one constant in the equation. He is the Rock on which we stand. —
Paul Silway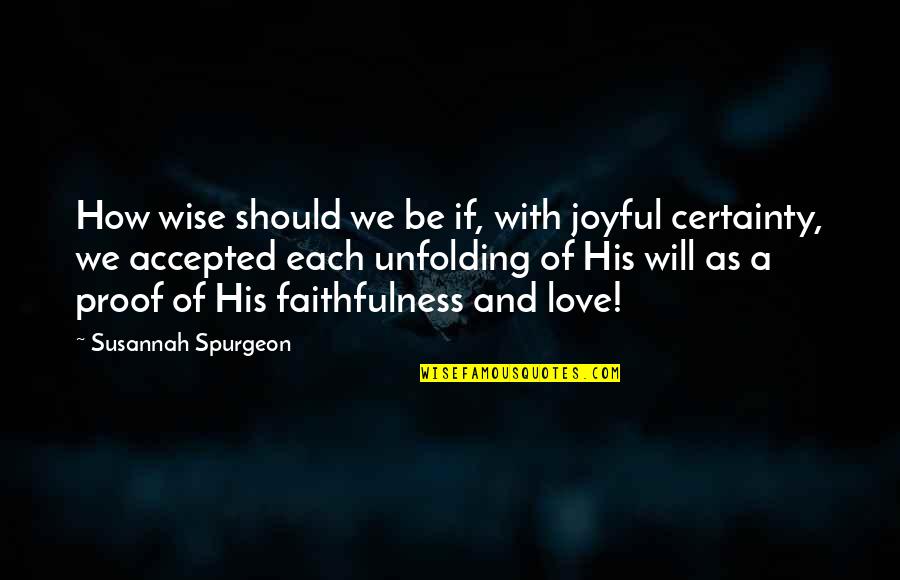 How wise should we be if, with joyful certainty, we accepted each unfolding of His will as a proof of His faithfulness and love! —
Susannah Spurgeon