Color Red Quotes
Collection of top 63 famous quotes about Color Red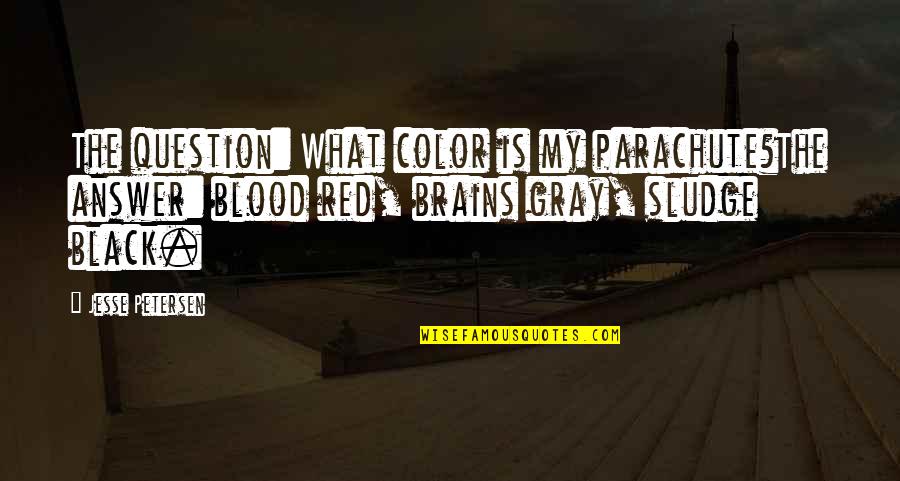 The question: What color is my parachute?
The answer: blood red, brains gray, sludge black.
—
Jesse Petersen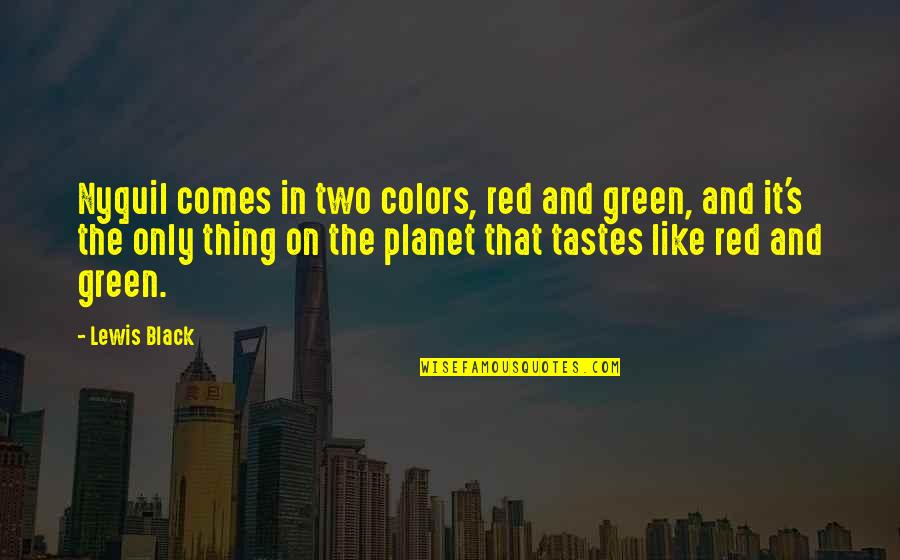 Nyquil comes in two colors, red and green, and it's the only thing on the planet that tastes like red and green.
—
Lewis Black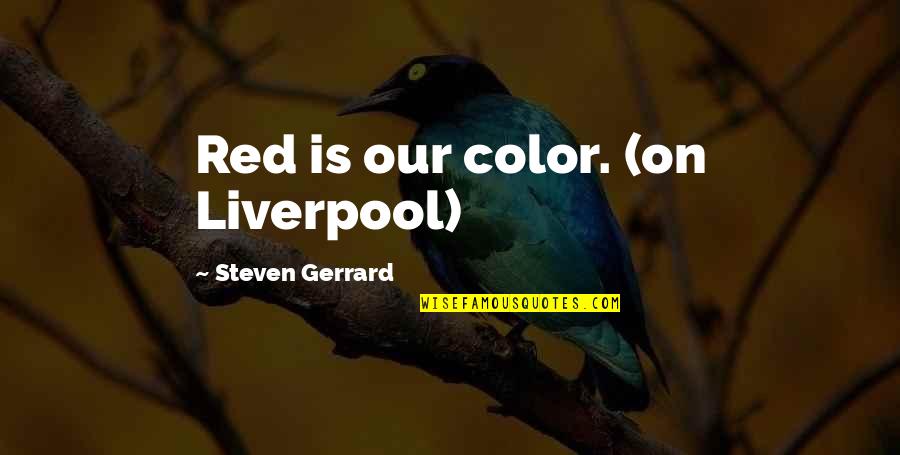 Red is our color.
(on Liverpool)
—
Steven Gerrard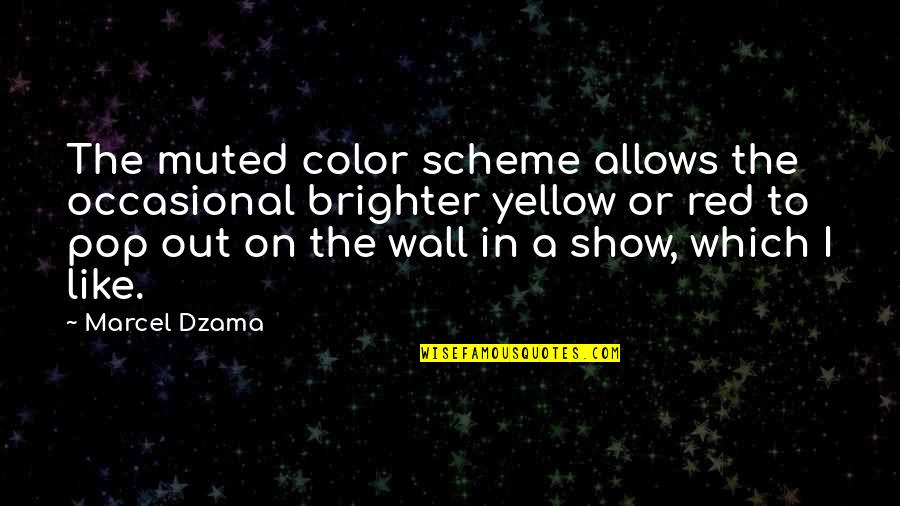 The muted color scheme allows the occasional brighter yellow or red to pop out on the wall in a show, which I like.
—
Marcel Dzama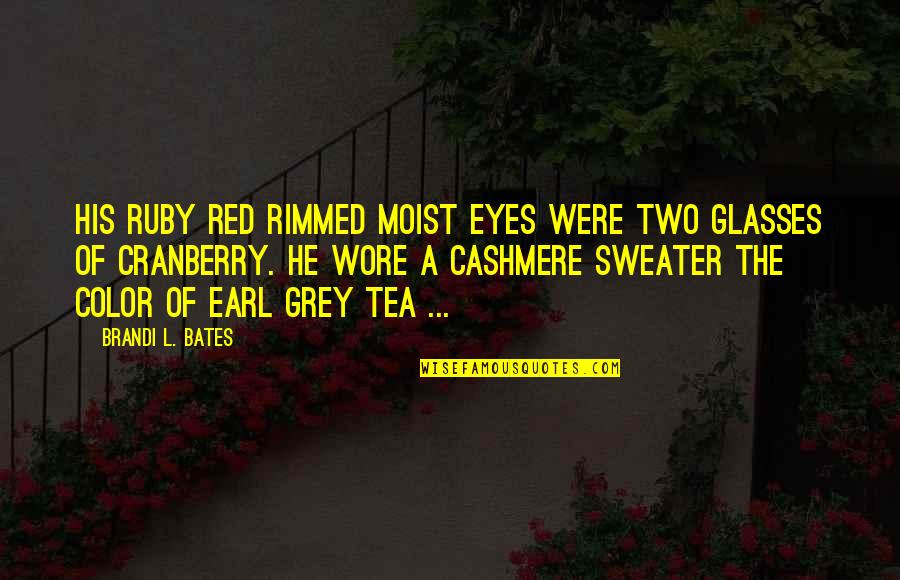 His ruby red rimmed moist eyes were two glasses of cranberry. He wore a cashmere sweater the color of Earl Grey tea ...
—
Brandi L. Bates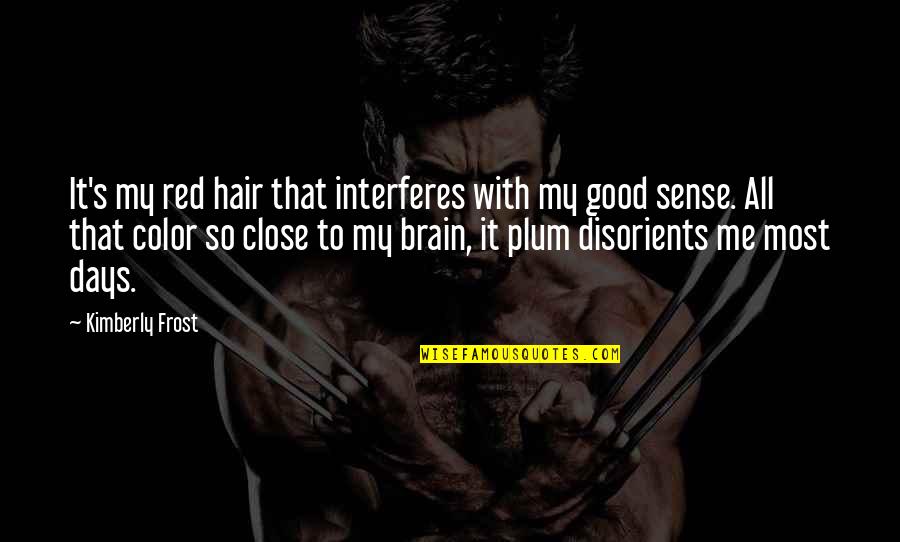 It's my red hair that interferes with my good sense. All that color so close to my brain, it plum disorients me most days.
—
Kimberly Frost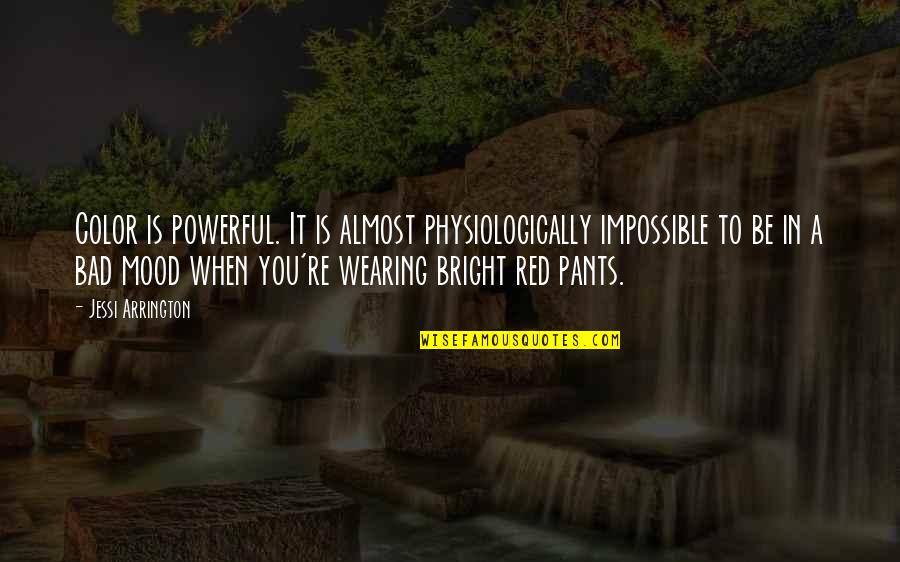 Color is powerful. It is almost physiologically impossible to be in a bad mood when you're wearing bright red pants.
—
Jessi Arrington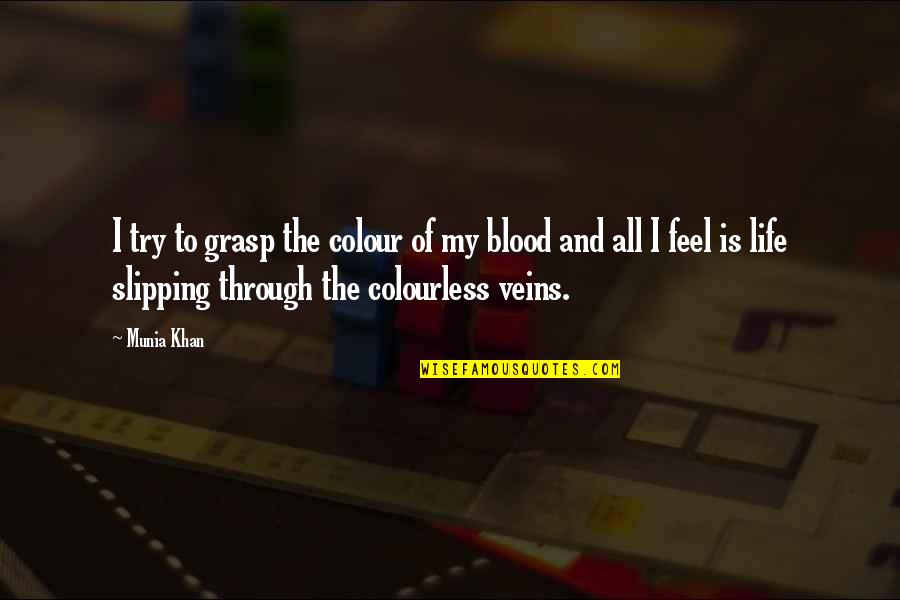 I try to grasp the colour of my blood and all I feel is life slipping through the colourless veins.
—
Munia Khan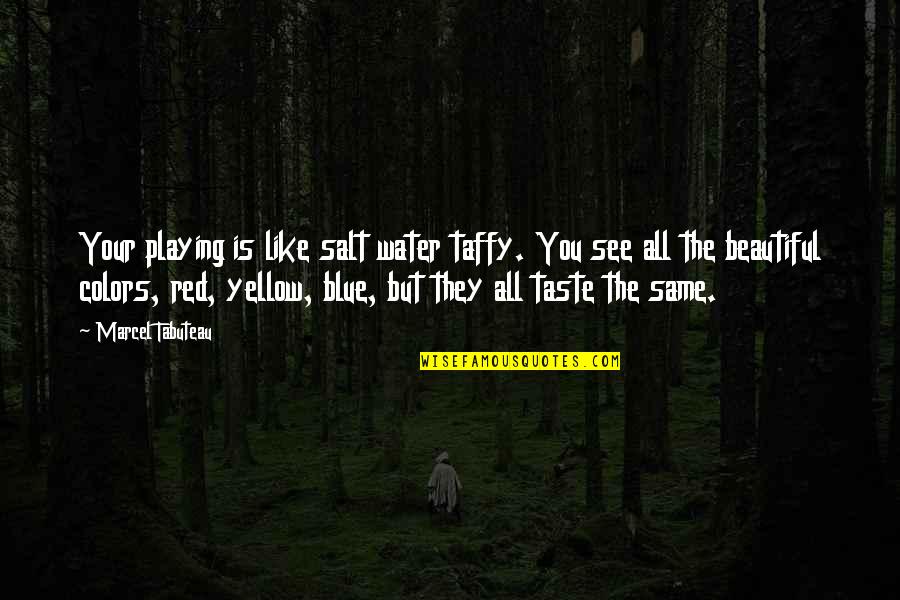 Your playing is like salt water taffy. You see all the beautiful colors, red, yellow, blue, but they all taste the same.
—
Marcel Tabuteau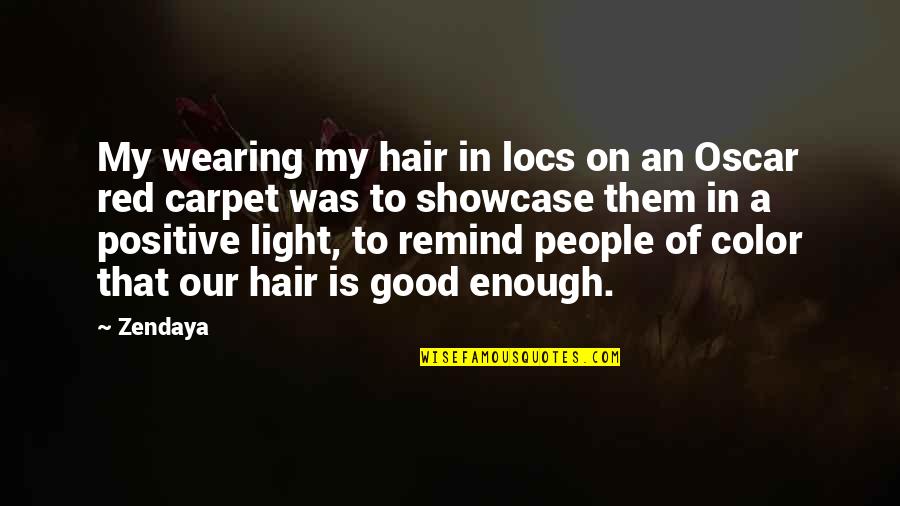 My wearing my hair in locs on an Oscar red carpet was to showcase them in a positive light, to remind people of color that our hair is good enough.
—
Zendaya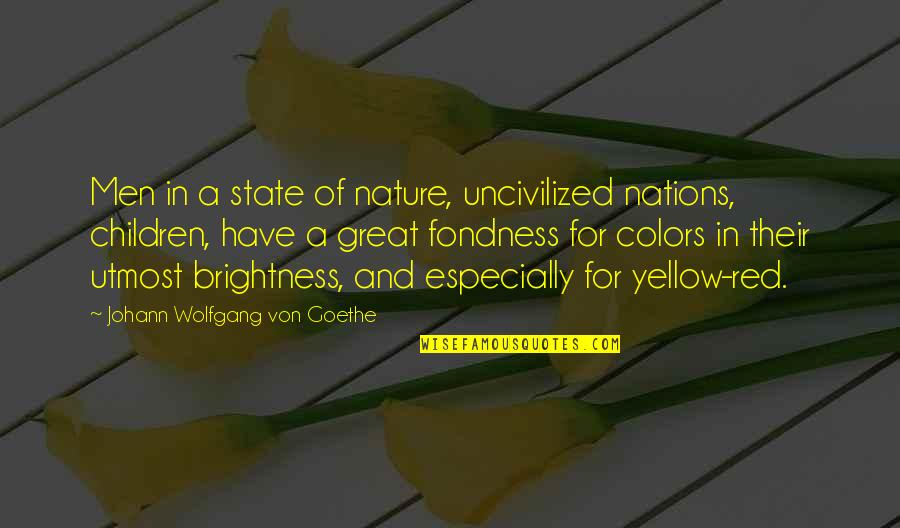 Men in a state of nature, uncivilized nations, children, have a great fondness for colors in their utmost brightness, and especially for yellow-red.
—
Johann Wolfgang Von Goethe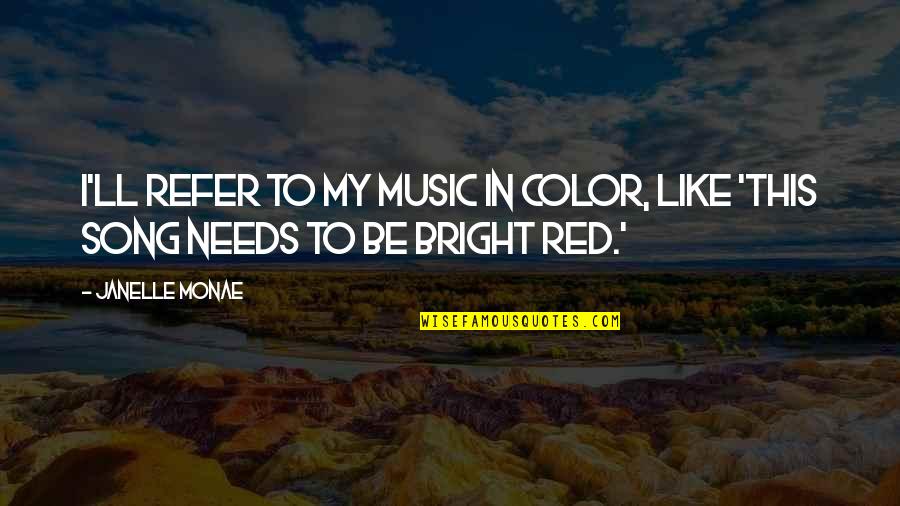 I'll refer to my music in color, like 'This song needs to be bright red.'
—
Janelle Monae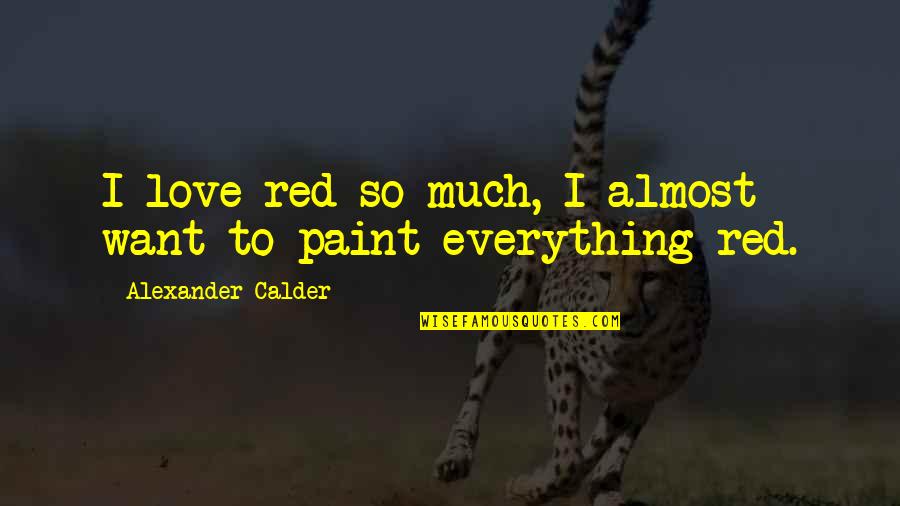 I love red so much, I almost want to paint everything red.
—
Alexander Calder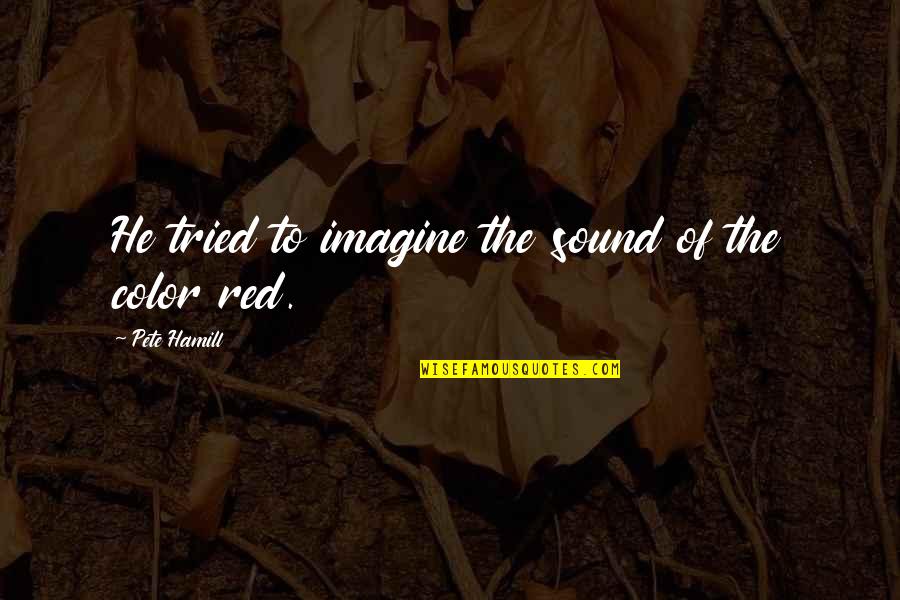 He tried to imagine the sound of the
color red
. —
Pete Hamill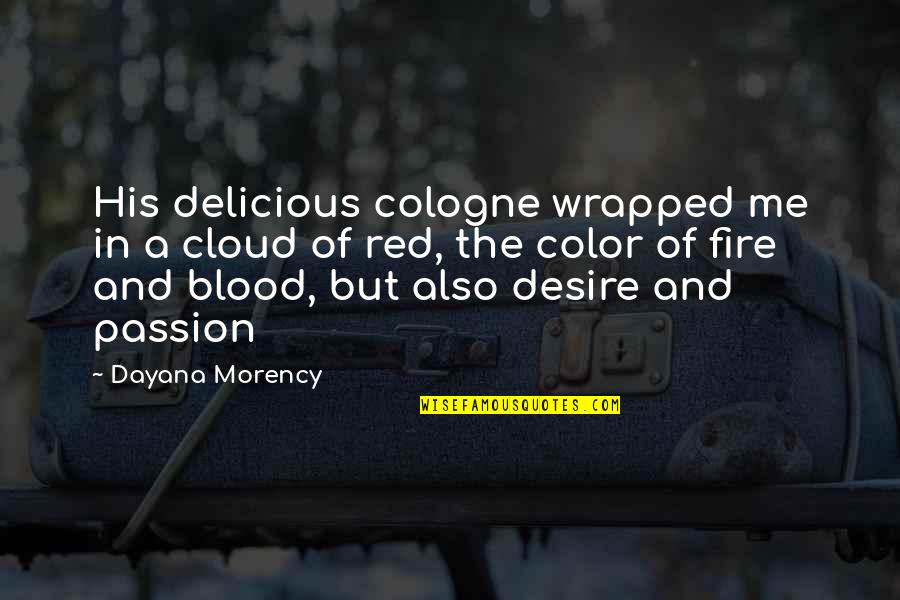 His delicious cologne wrapped me in a cloud of red, the color of fire and blood, but also desire and passion —
Dayana Morency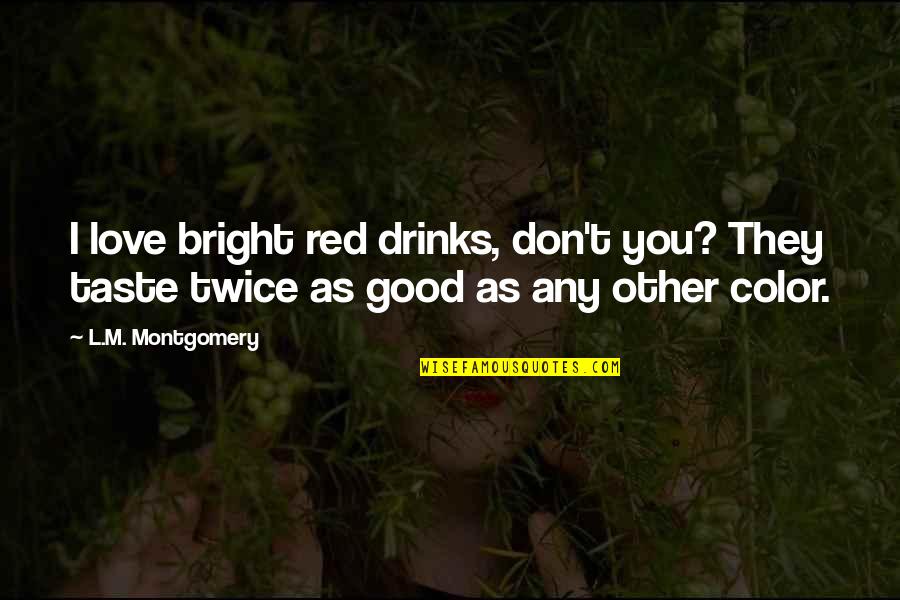 I love bright red drinks, don't you? They taste twice as good as any other color. —
L.M. Montgomery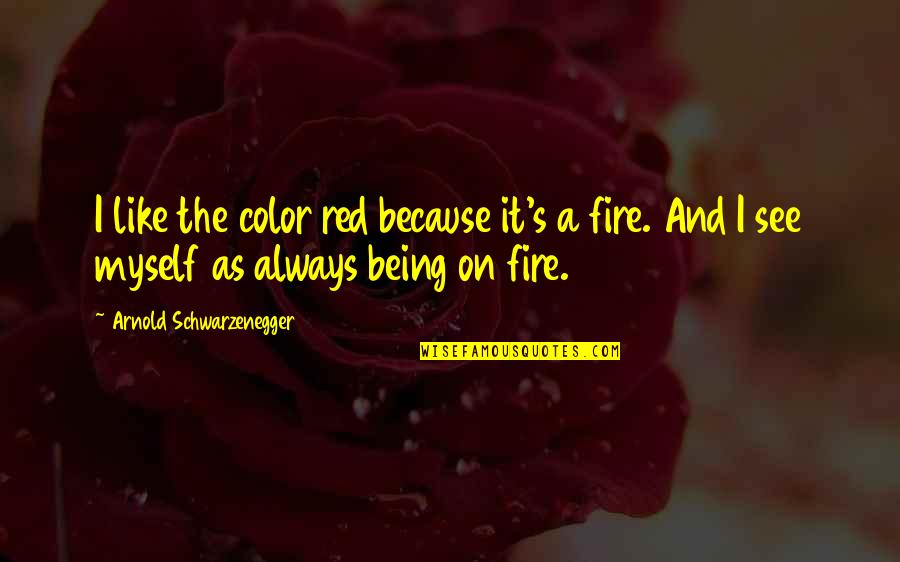 I like the
color red
because it's a fire. And I see myself as always being on fire. —
Arnold Schwarzenegger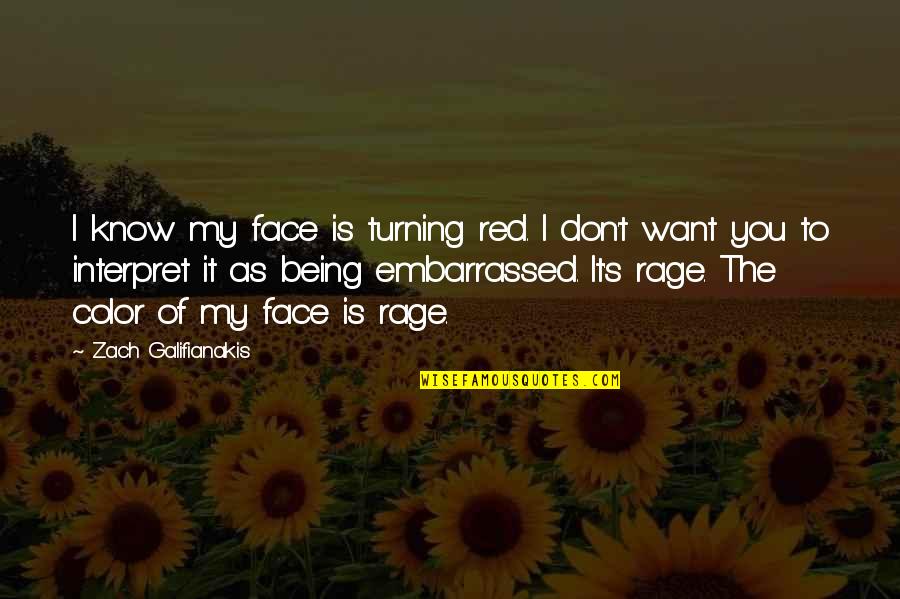 I know my face is turning red. I don't want you to interpret it as being embarrassed. It's rage. The color of my face is rage. —
Zach Galifianakis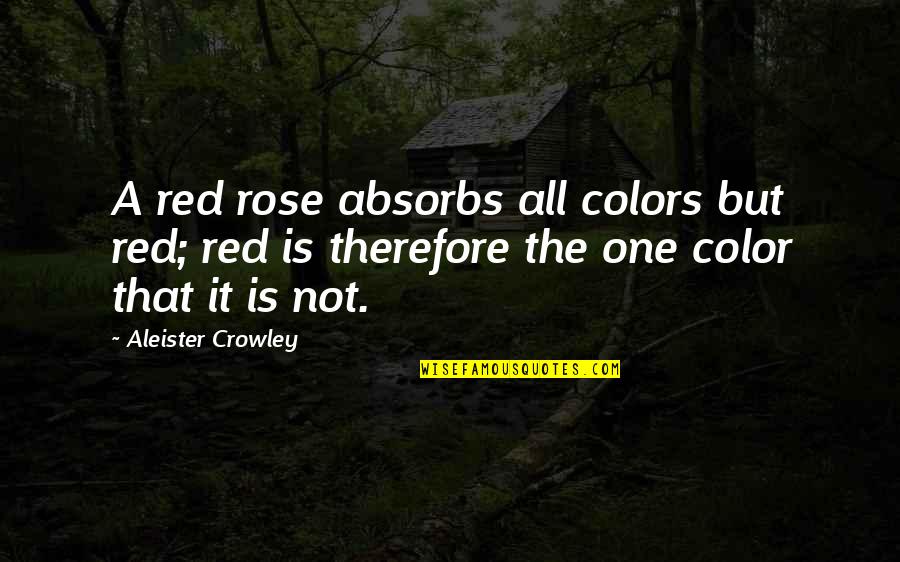 A red rose absorbs all colors but red; red is therefore the one color that it is not. —
Aleister Crowley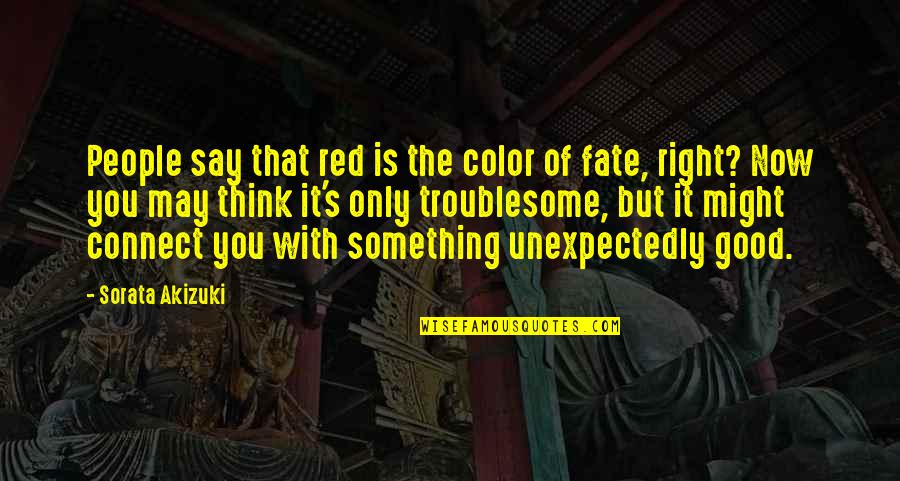 People say that red is the color of fate, right? Now you may think it's only troublesome, but it might connect you with something unexpectedly good. —
Sorata Akizuki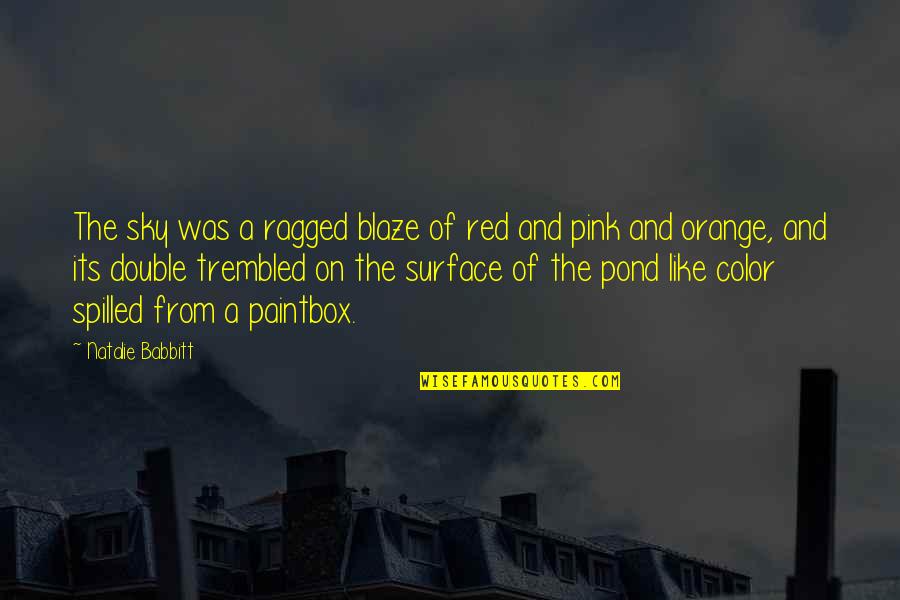 The sky was a ragged blaze of red and pink and orange, and its double trembled on the surface of the pond like color spilled from a paintbox. —
Natalie Babbitt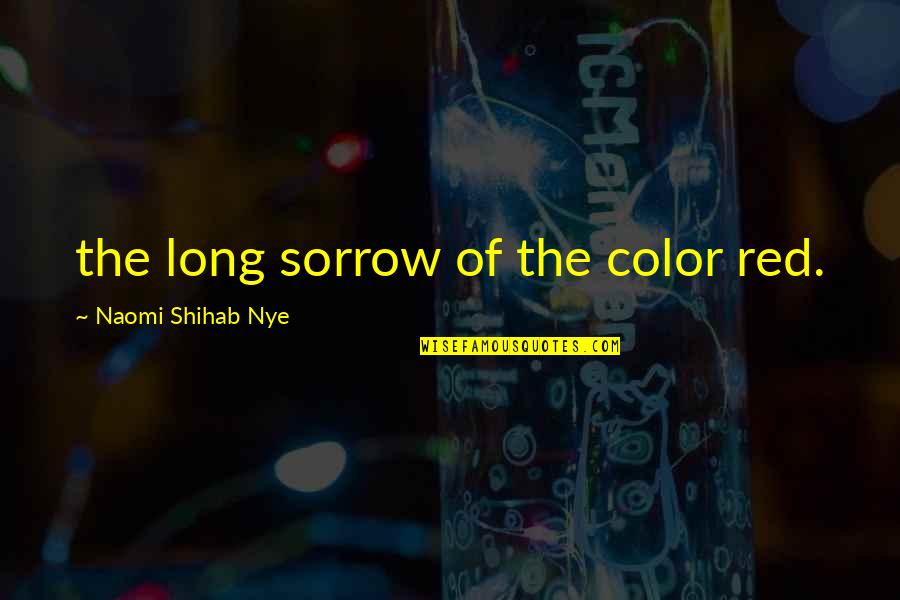 the long sorrow of the
color red
. —
Naomi Shihab Nye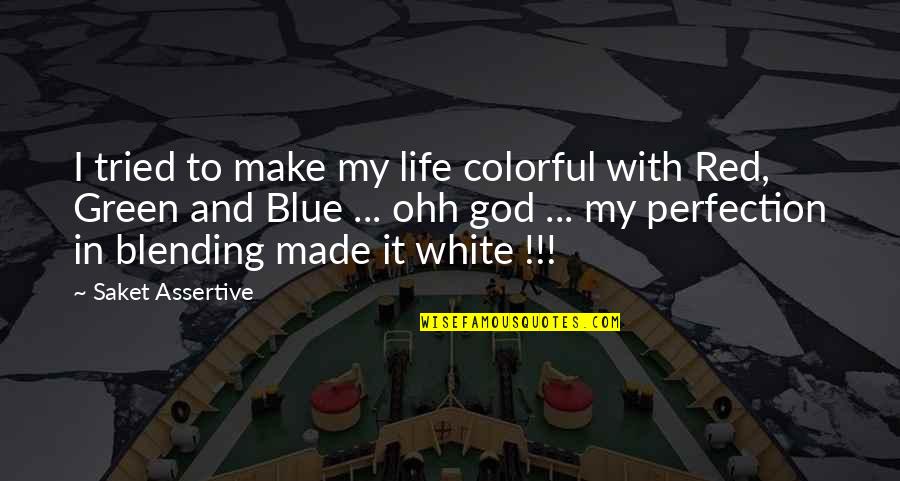 I tried to make my life colorful with Red, Green and Blue ... ohh god ... my perfection in blending made it white !!! —
Saket Assertive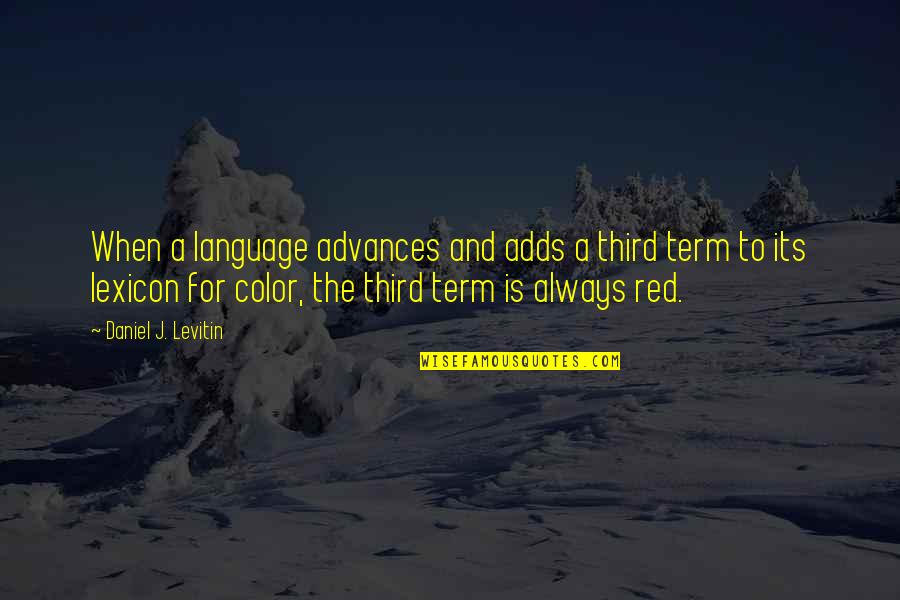 When a language advances and adds a third term to its lexicon for color, the third term is always red. —
Daniel J. Levitin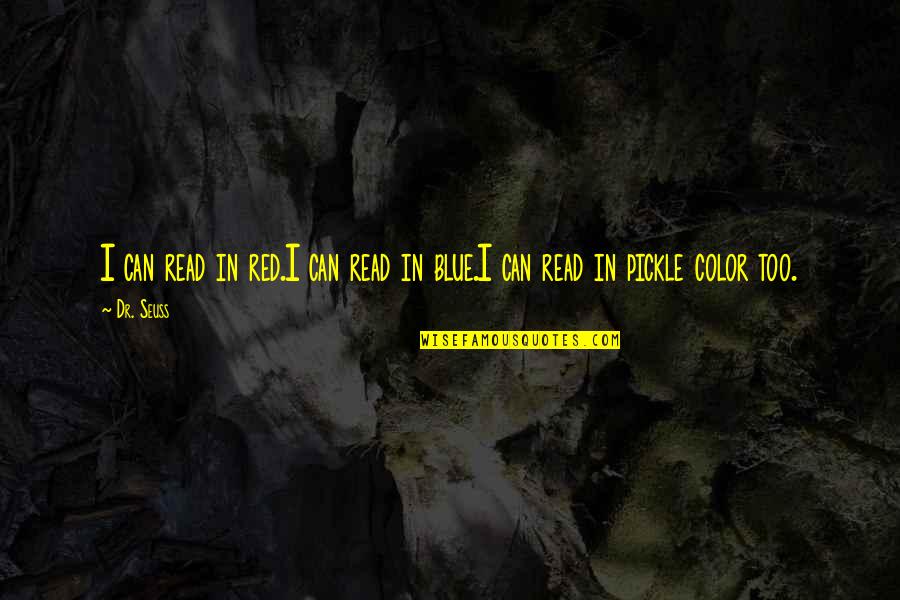 I can read in red.
I can read in blue.
I can read in pickle color too. —
Dr. Seuss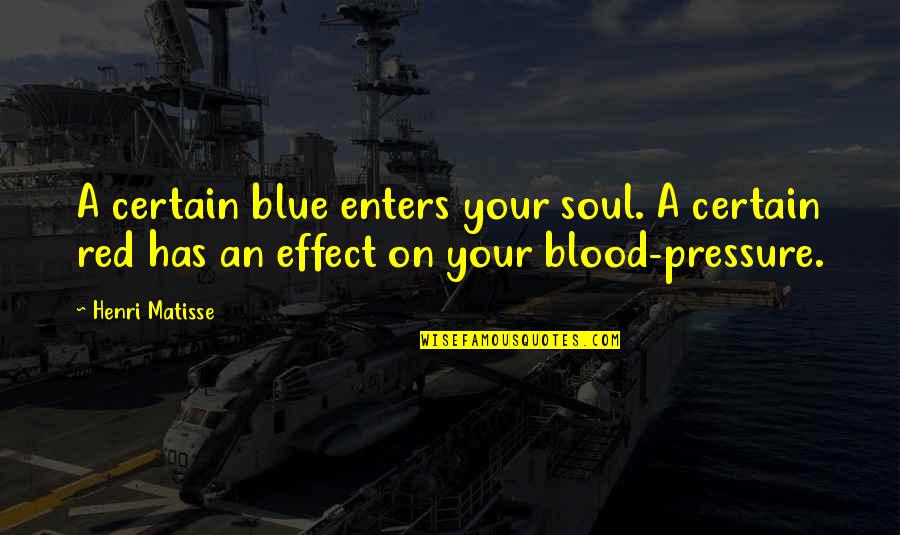 A certain blue enters your soul. A certain red has an effect on your blood-pressure. —
Henri Matisse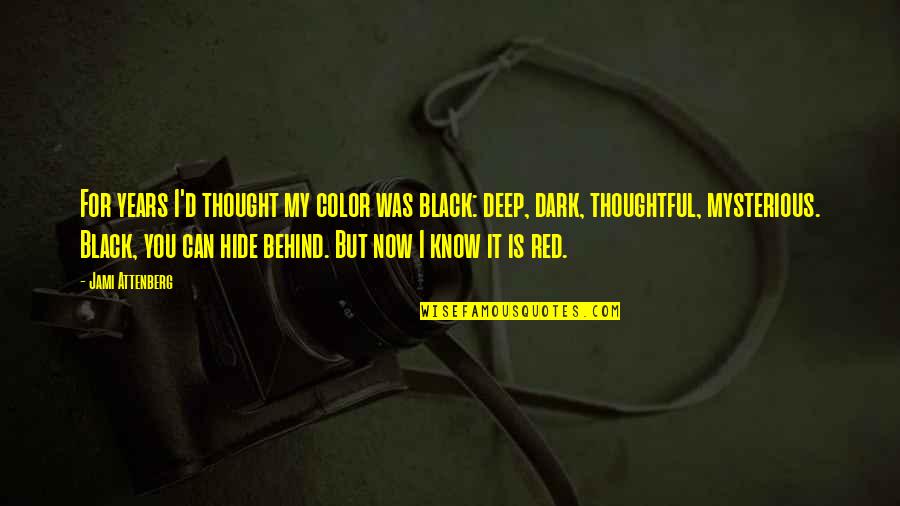 For years I'd thought my color was black: deep, dark, thoughtful, mysterious. Black, you can hide behind. But now I know it is red. —
Jami Attenberg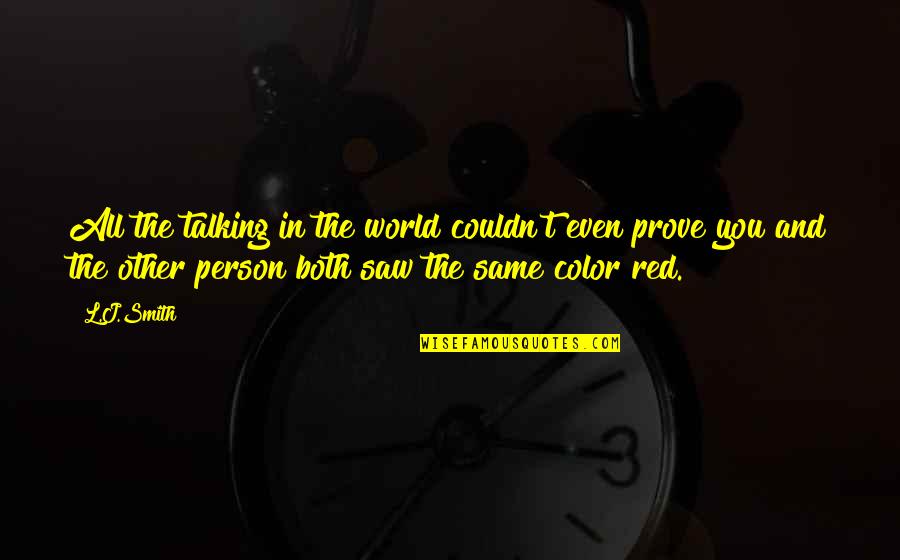 All the talking in the world couldn't even prove you and the other person both saw the same
color red
. —
L.J.Smith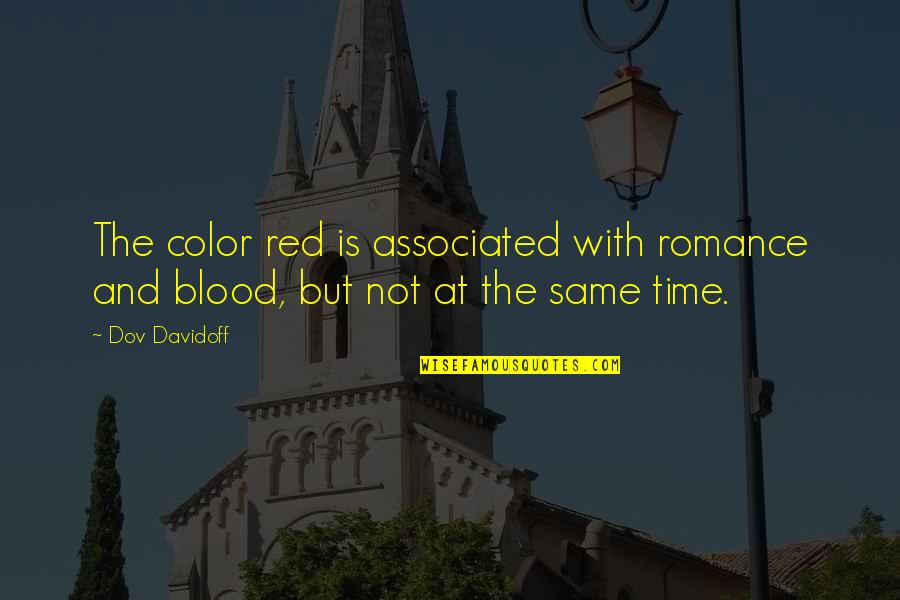 The
color red
is associated with romance and blood, but not at the same time. —
Dov Davidoff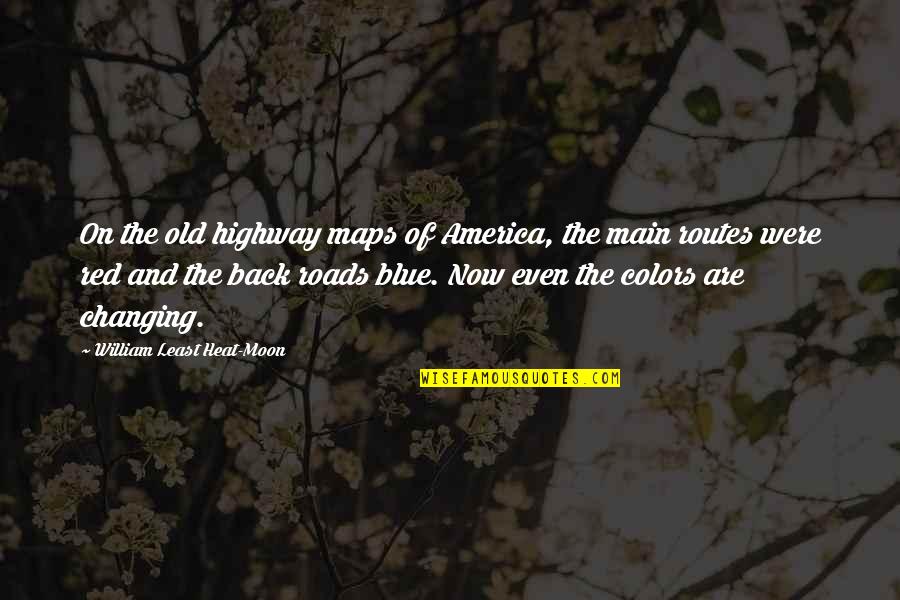 On the old highway maps of America, the main routes were red and the back roads blue. Now even the colors are changing. —
William Least Heat-Moon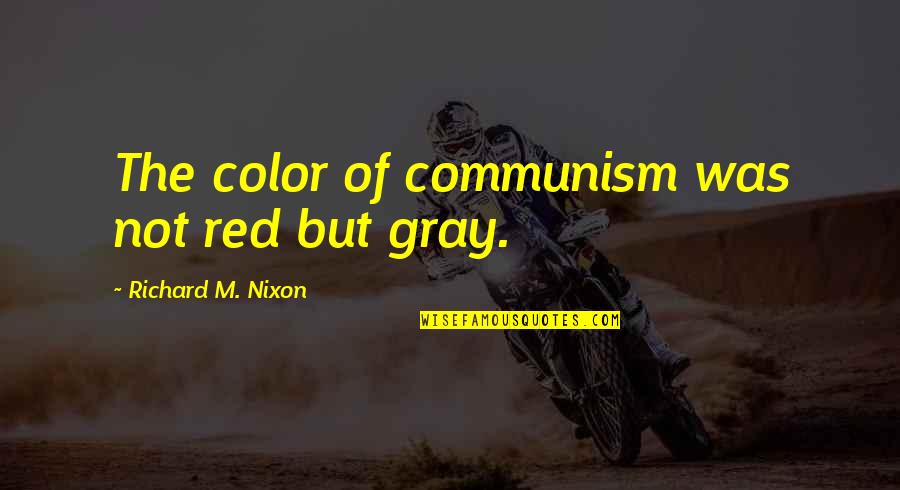 The color of communism was not red but gray. —
Richard M. Nixon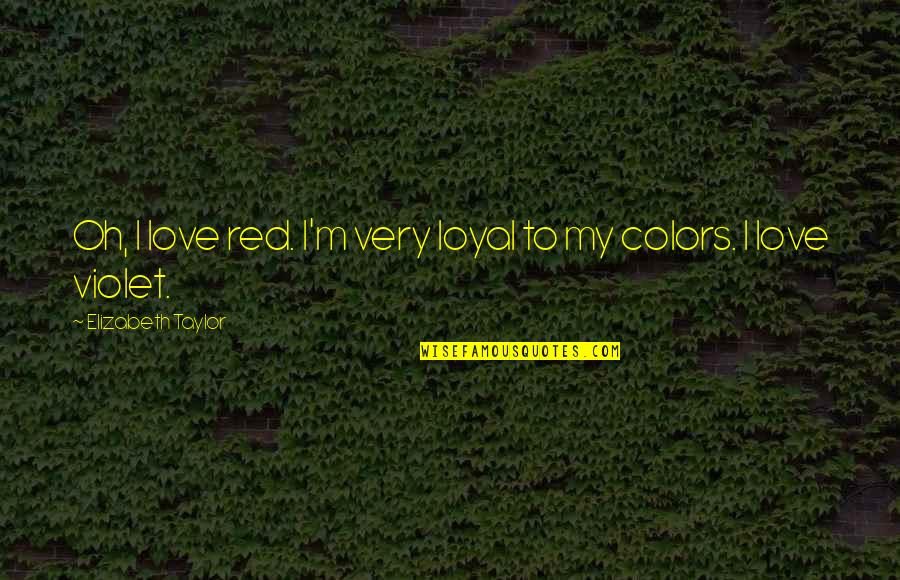 Oh, I love red. I'm very loyal to my colors. I love violet. —
Elizabeth Taylor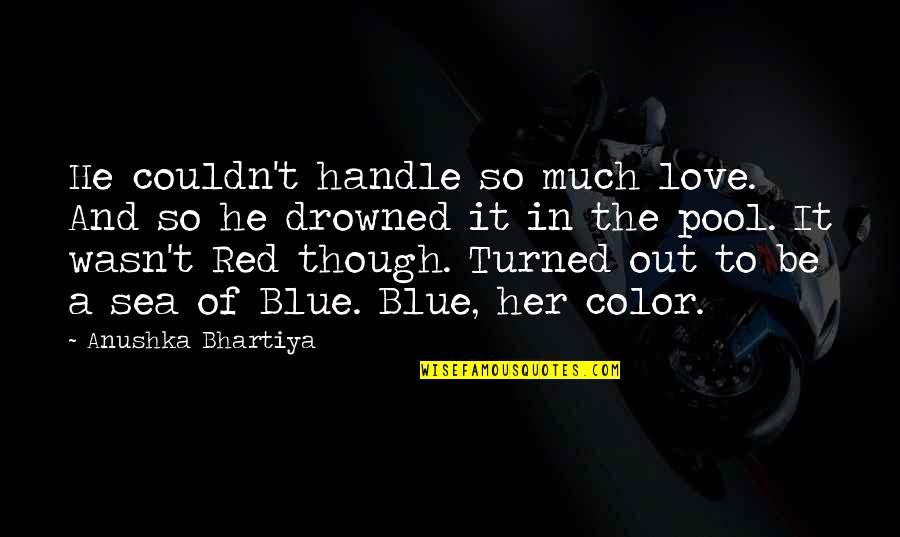 He couldn't handle so much love. And so he drowned it in the pool. It wasn't Red though. Turned out to be a sea of Blue. Blue, her color. —
Anushka Bhartiya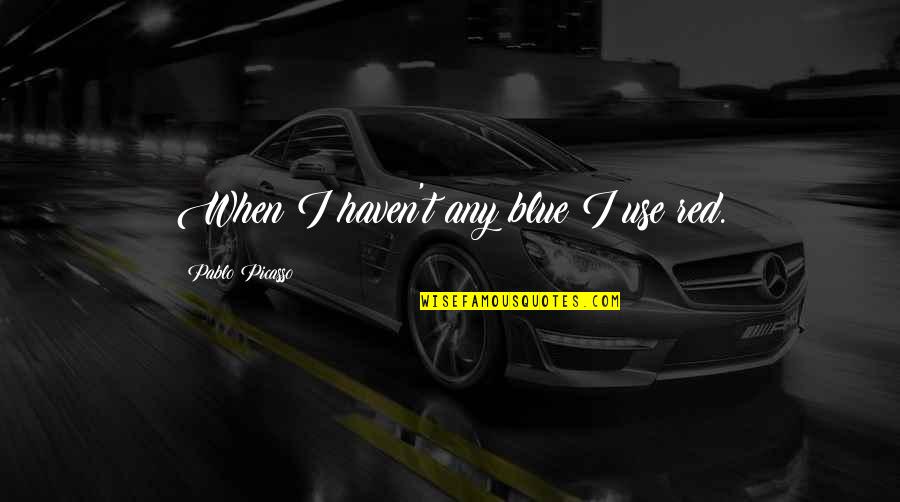 When I haven't any blue I use red. —
Pablo Picasso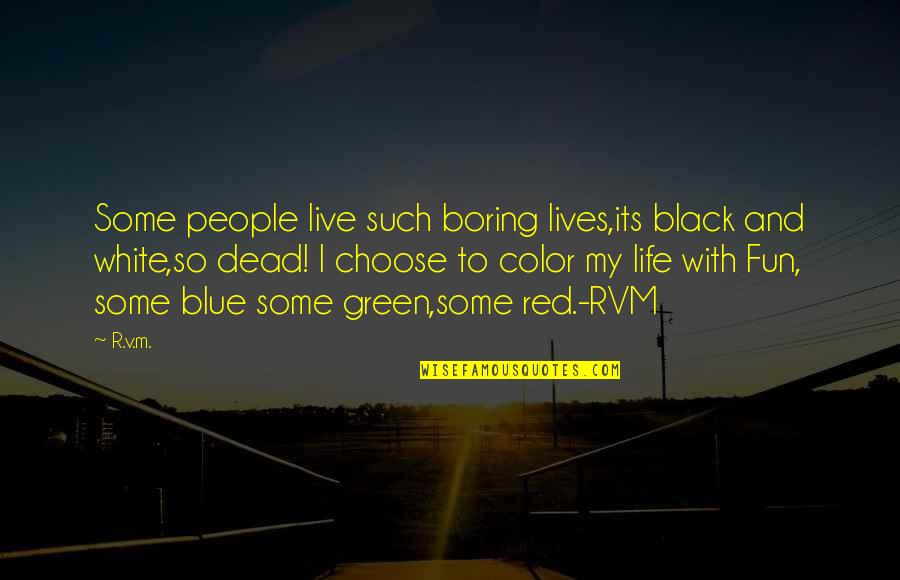 Some people live such boring lives,its black and white,so dead! I choose to color my life with Fun, some blue some green,some red.-RVM —
R.v.m.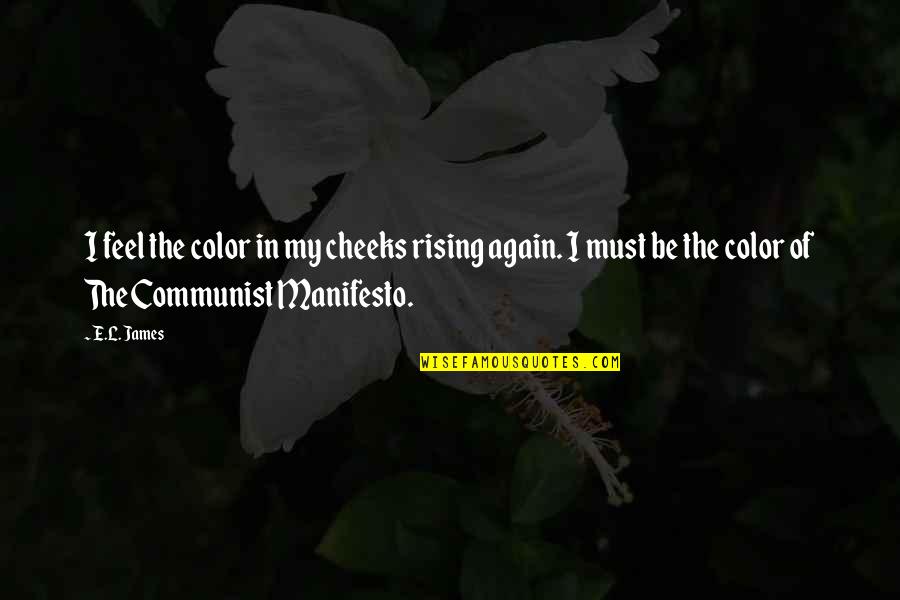 I feel the color in my cheeks rising again. I must be the color of The Communist Manifesto. —
E.L. James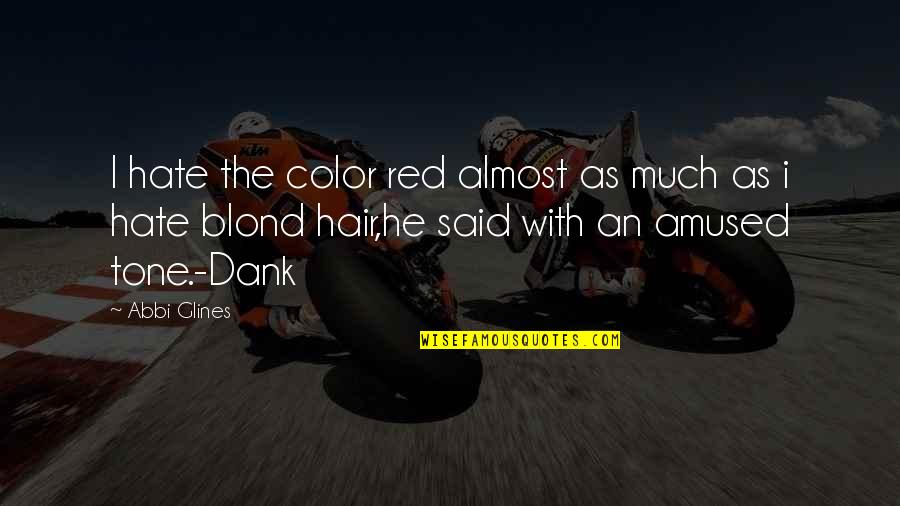 I hate the
color red
almost as much as i hate blond hair,he said with an amused tone.
-Dank —
Abbi Glines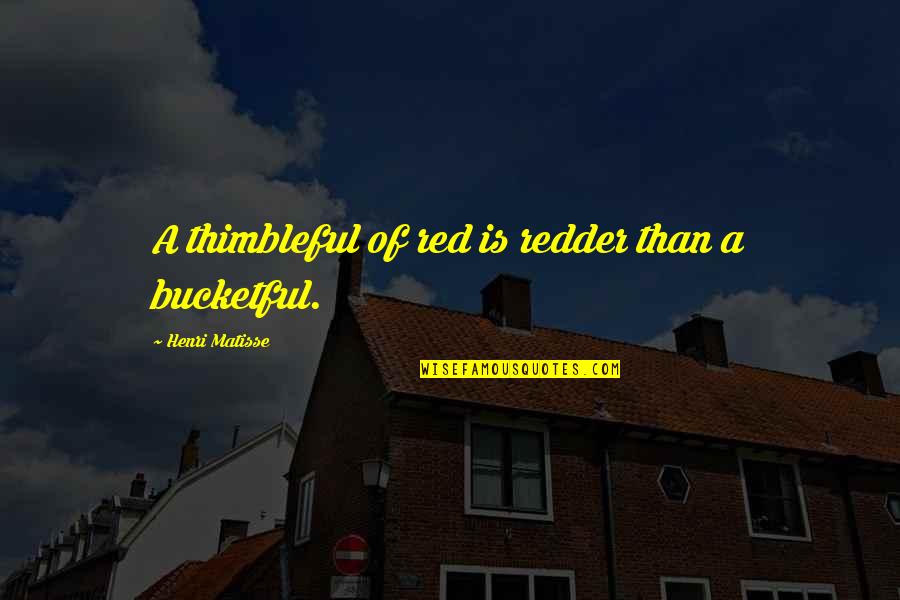 A thimbleful of red is redder than a bucketful. —
Henri Matisse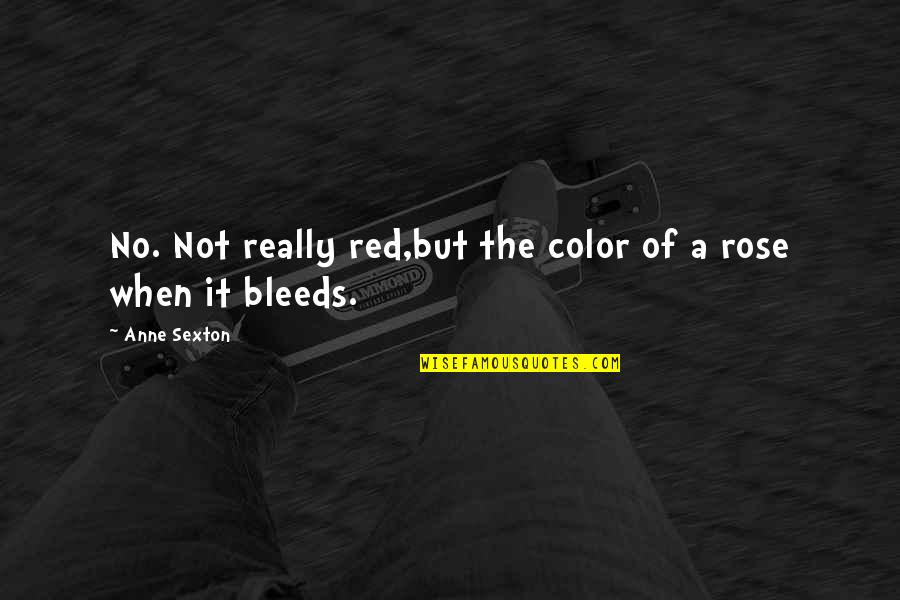 No. Not really red,
but the color of a rose when it bleeds. —
Anne Sexton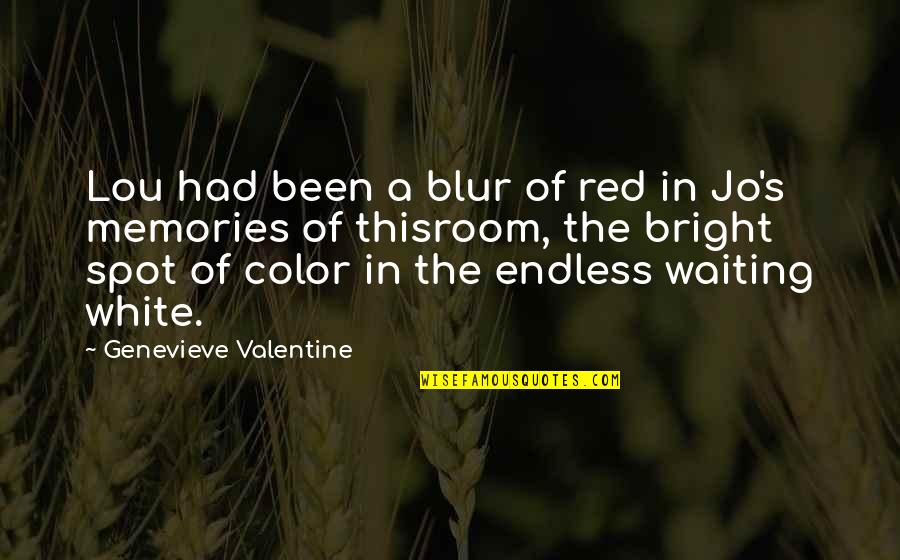 Lou had been a blur of red in Jo's memories of this
room, the bright spot of color in the endless waiting white. —
Genevieve Valentine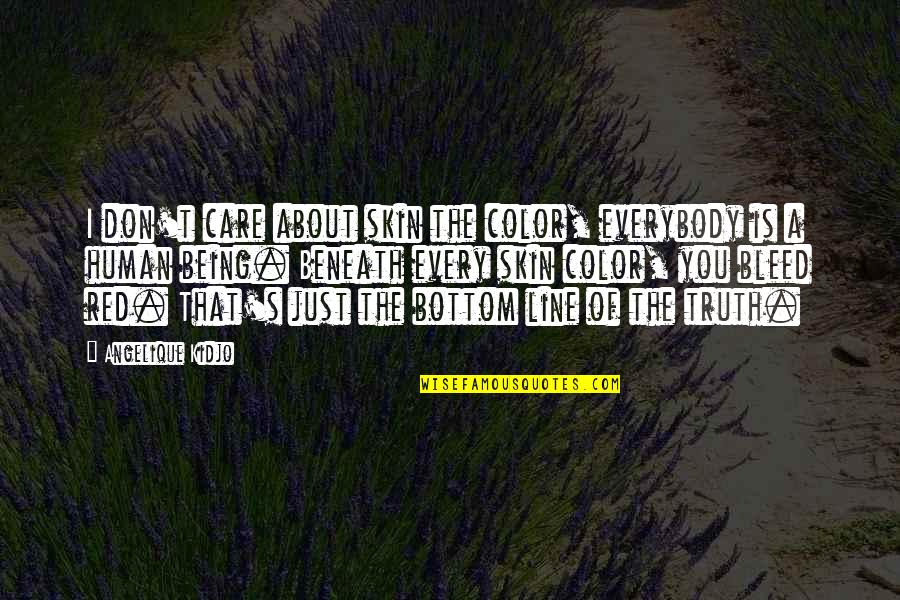 I don't care about skin the color, everybody is a human being. Beneath every skin color, you bleed red. That's just the bottom line of the truth. —
Angelique Kidjo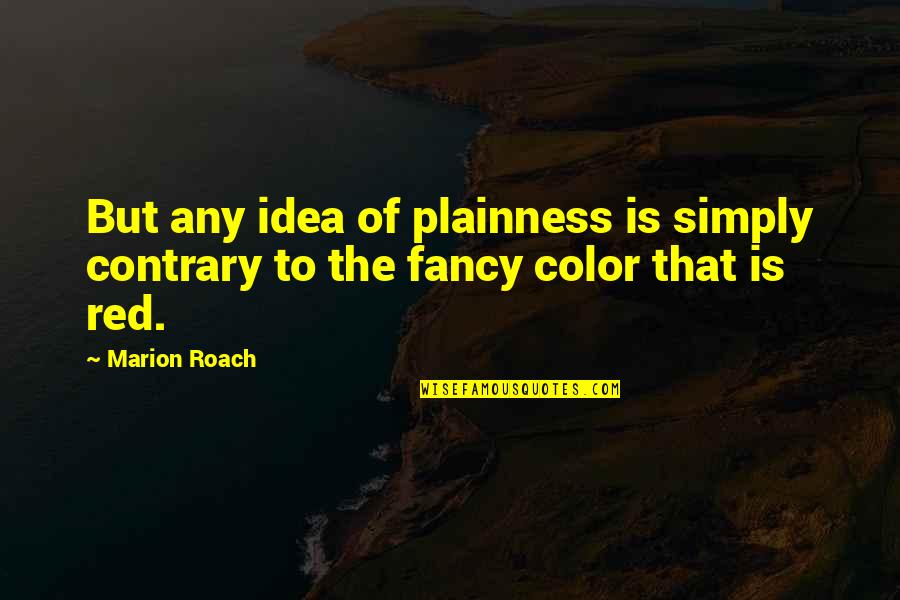 But any idea of plainness is simply contrary to the fancy color that is red. —
Marion Roach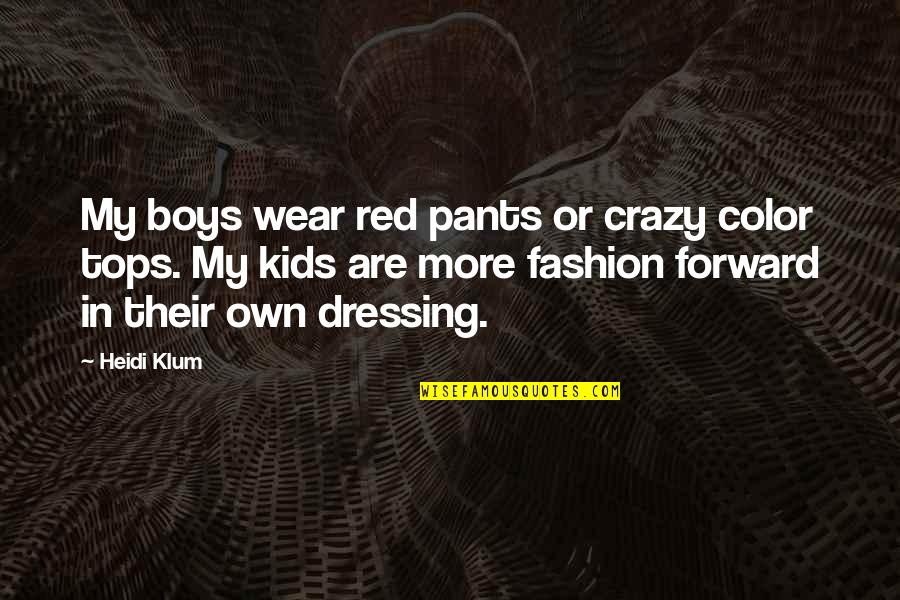 My boys wear red pants or crazy color tops. My kids are more fashion forward in their own dressing. —
Heidi Klum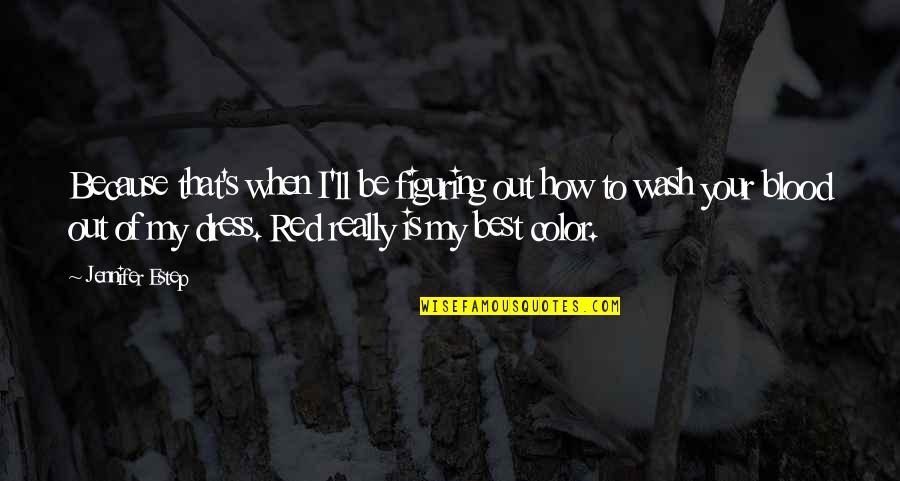 Because that's when I'll be figuring out how to wash your blood out of my dress. Red really is my best color. —
Jennifer Estep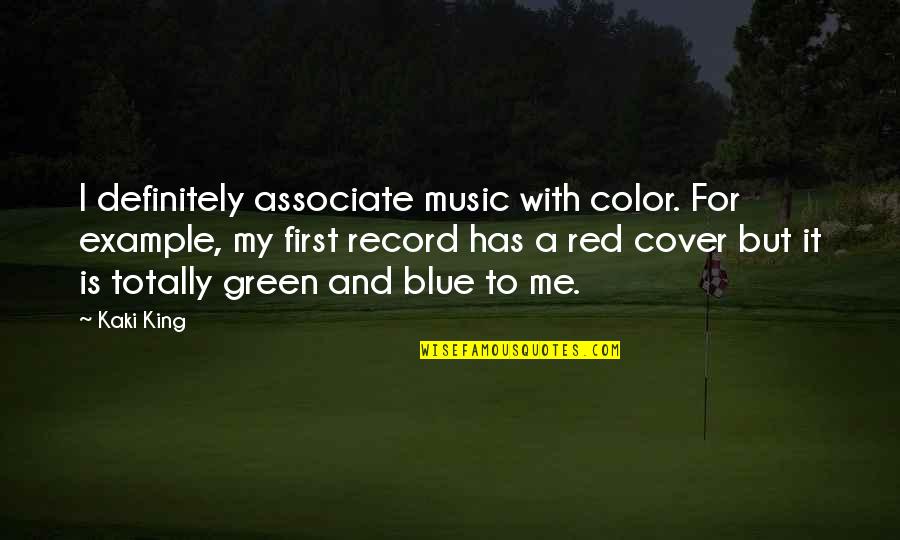 I definitely associate music with color. For example, my first record has a red cover but it is totally green and blue to me. —
Kaki King
On Satan the
color red
is one thing; on women, it is altogether another —
Marion Roach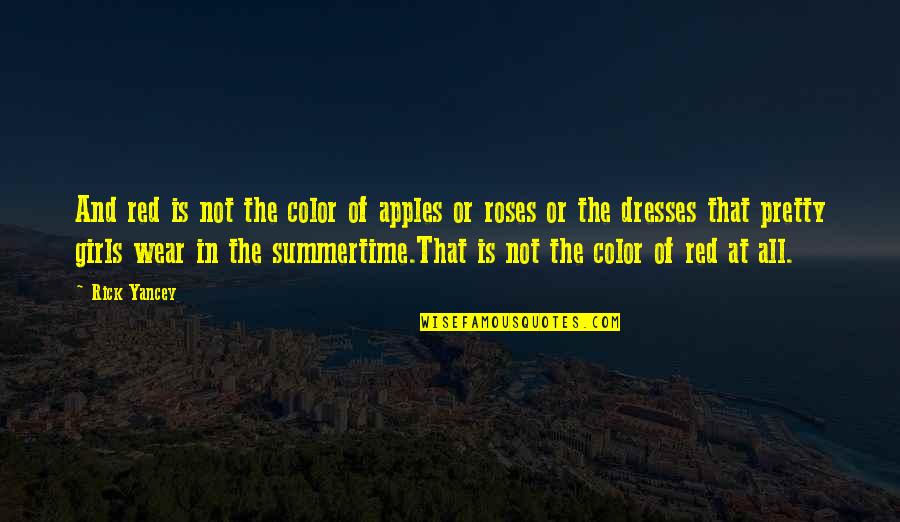 And red is not the color of apples or roses or the dresses that pretty girls wear in the summertime.
That is not the color of red at all. —
Rick Yancey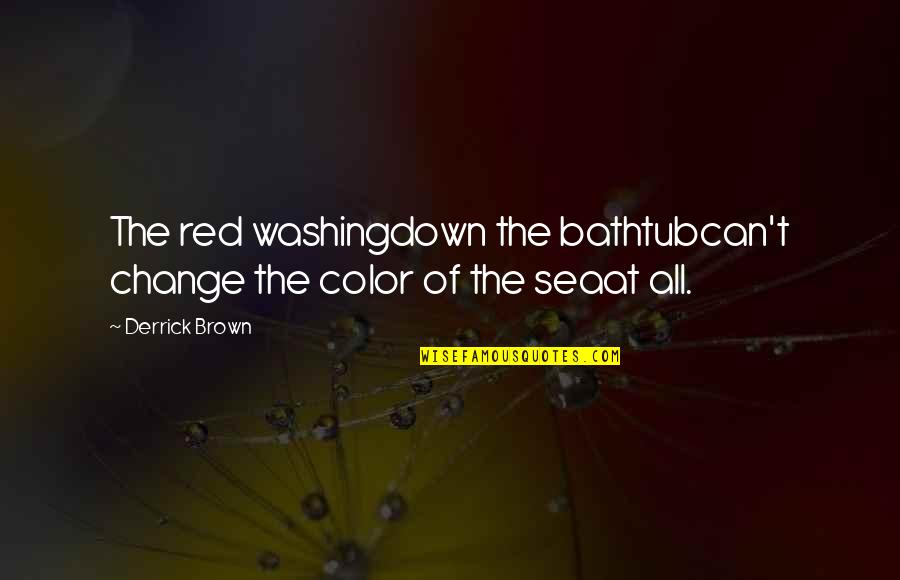 The red washing
down the bathtub
can't change the color of the sea
at all. —
Derrick Brown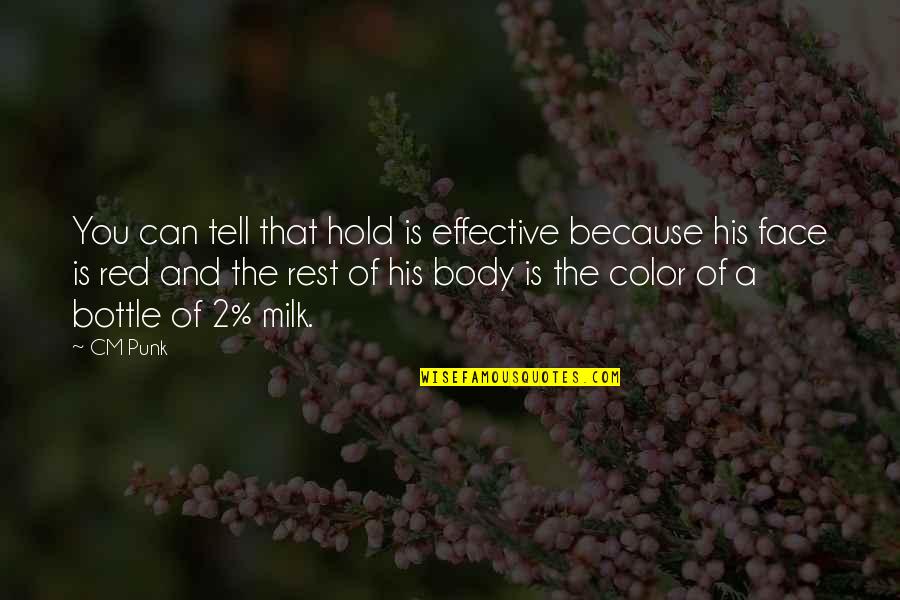 You can tell that hold is effective because his face is red and the rest of his body is the color of a bottle of 2% milk. —
CM Punk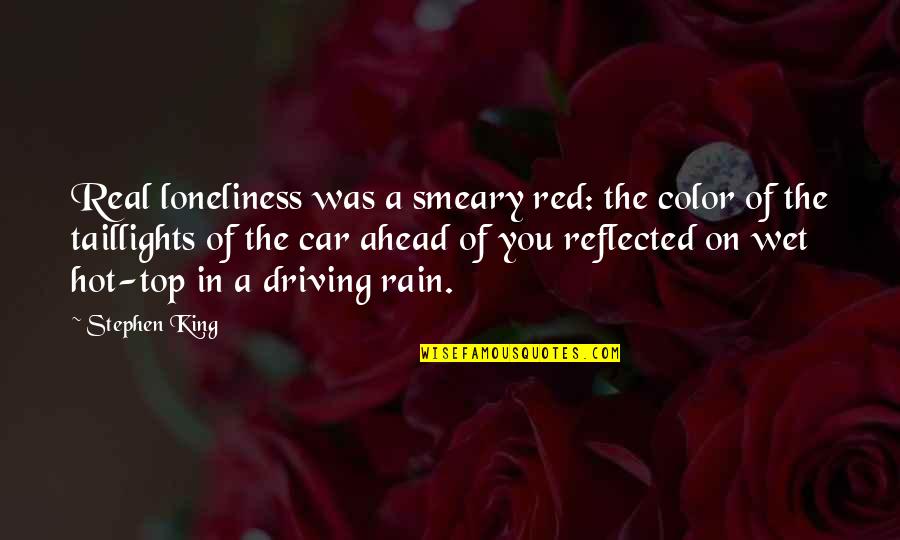 Real loneliness was a smeary red: the color of the taillights of the car ahead of you reflected on wet hot-top in a driving rain. —
Stephen King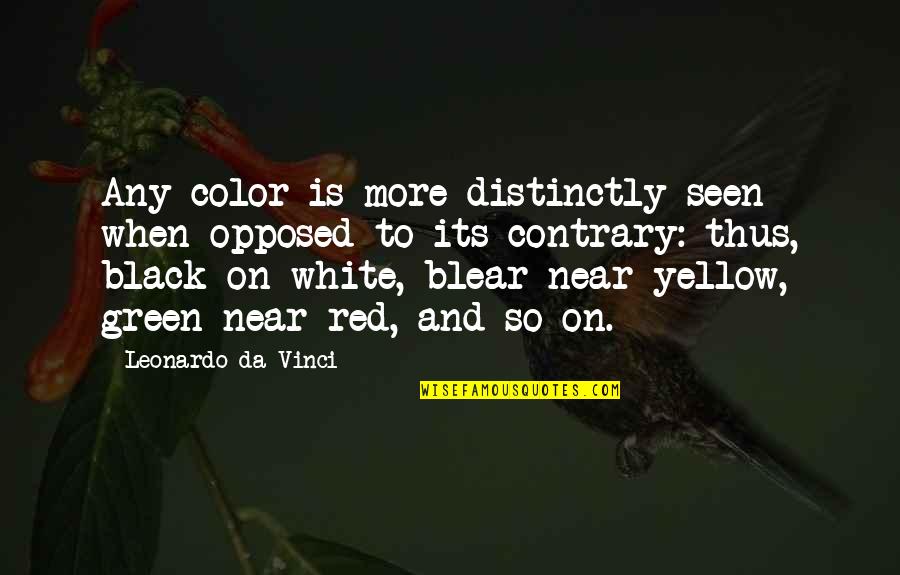 Any color is more distinctly seen when opposed to its contrary: thus, black on white, blear near yellow, green near red, and so on. —
Leonardo Da Vinci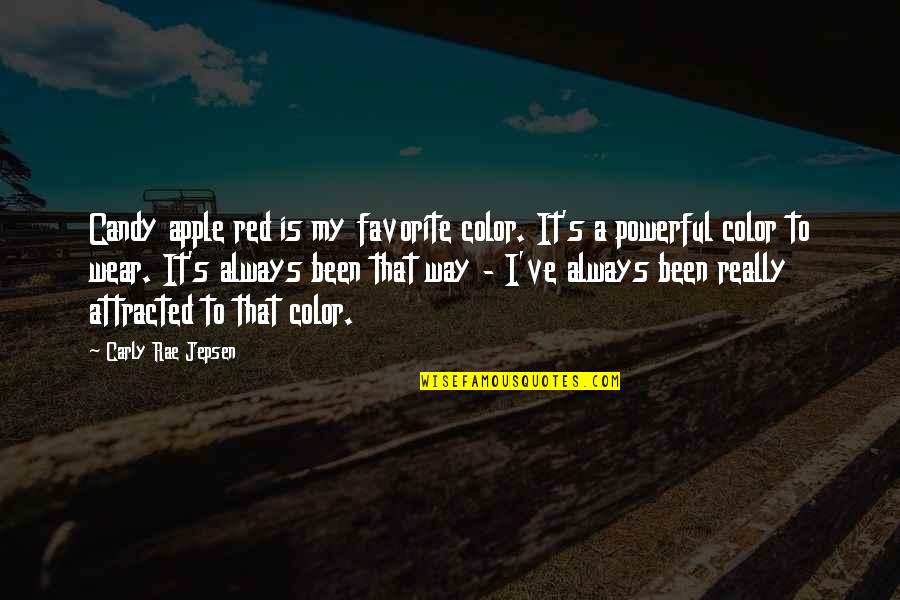 Candy apple red is my favorite color. It's a powerful color to wear. It's always been that way - I've always been really attracted to that color. —
Carly Rae Jepsen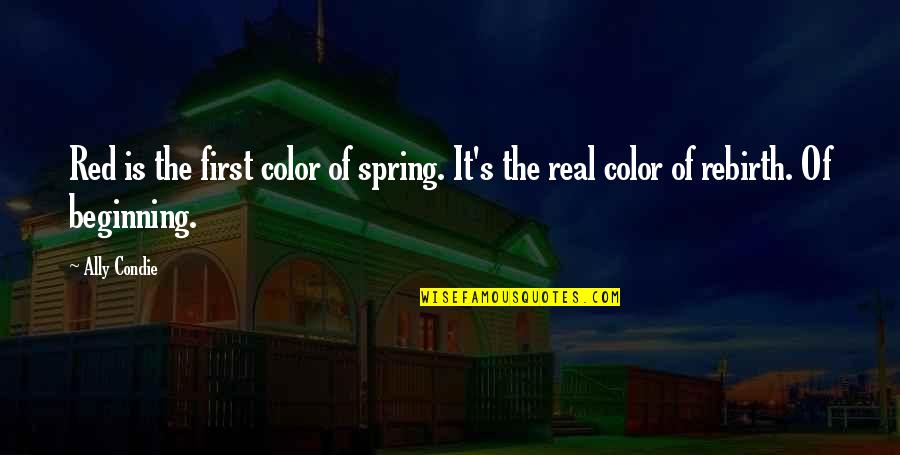 Red is the first color of spring. It's the real color of rebirth. Of beginning. —
Ally Condie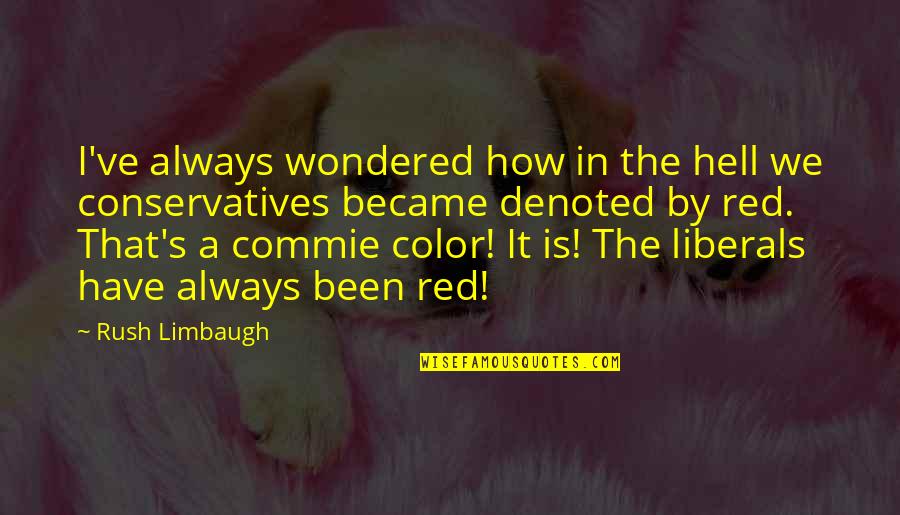 I've always wondered how in the hell we conservatives became denoted by red. That's a commie color! It is! The liberals have always been red! —
Rush Limbaugh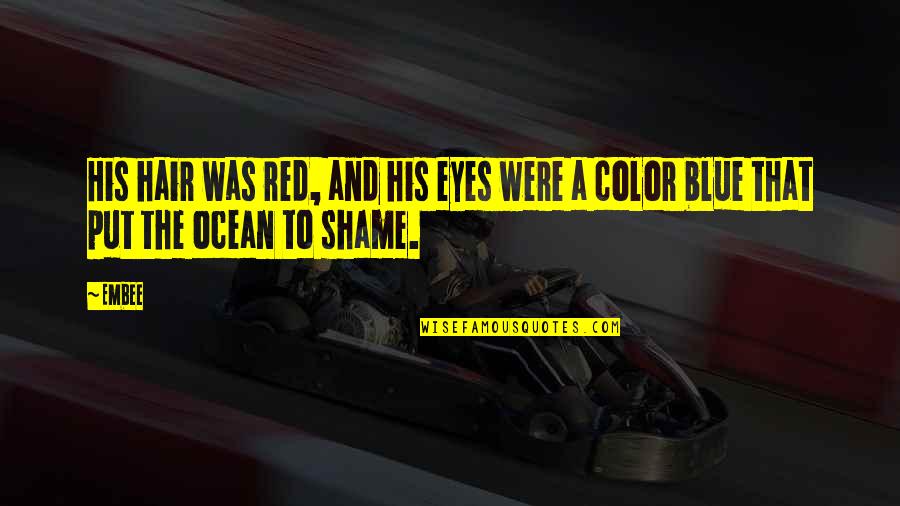 His hair was red, and his eyes were a color blue that put the ocean to shame. —
Embee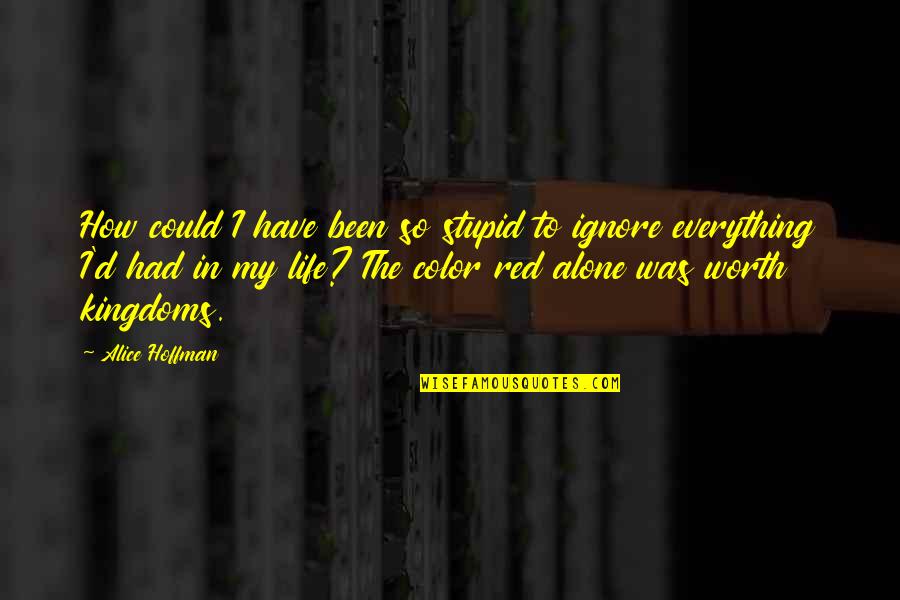 How could I have been so stupid to ignore everything I'd had in my life? The
color red
alone was worth kingdoms. —
Alice Hoffman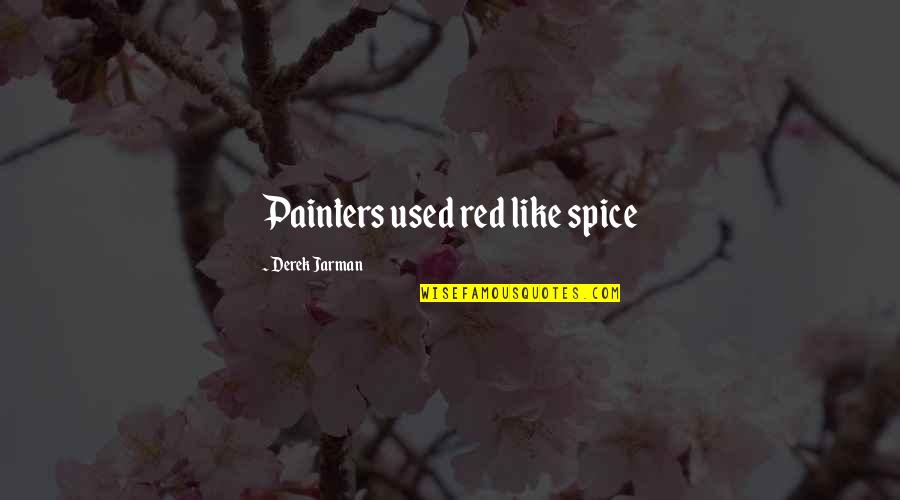 Painters used red like spice —
Derek Jarman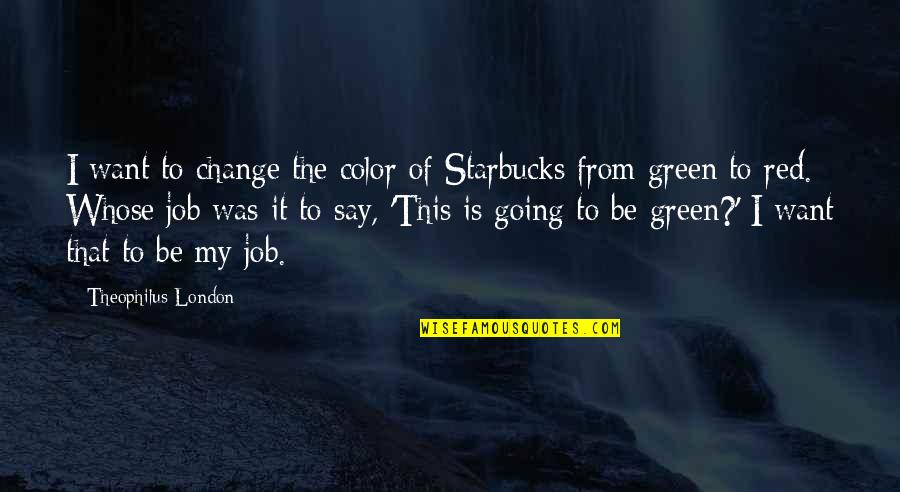 I want to change the color of Starbucks from green to red. Whose job was it to say, 'This is going to be green?' I want that to be my job. —
Theophilus London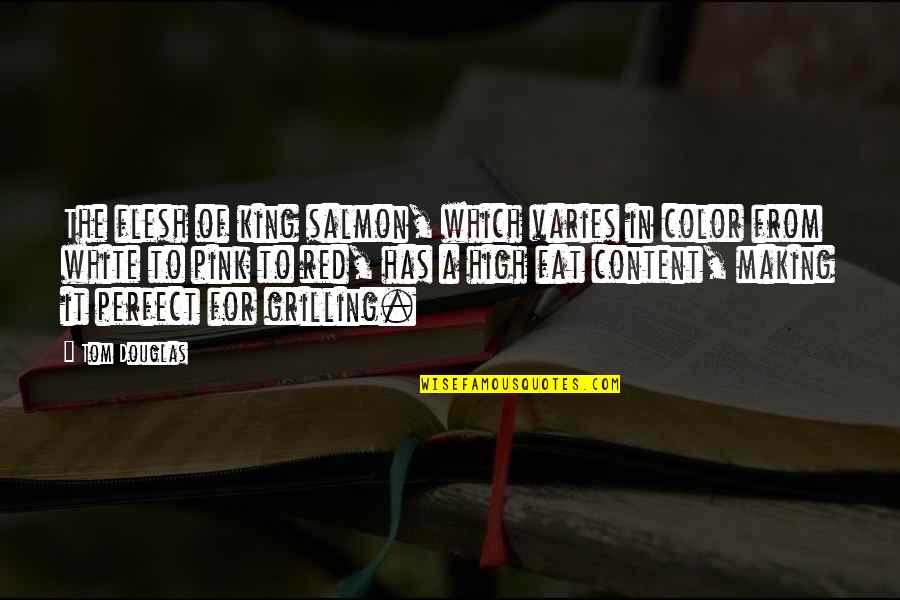 The flesh of king salmon, which varies in color from white to pink to red, has a high fat content, making it perfect for grilling. —
Tom Douglas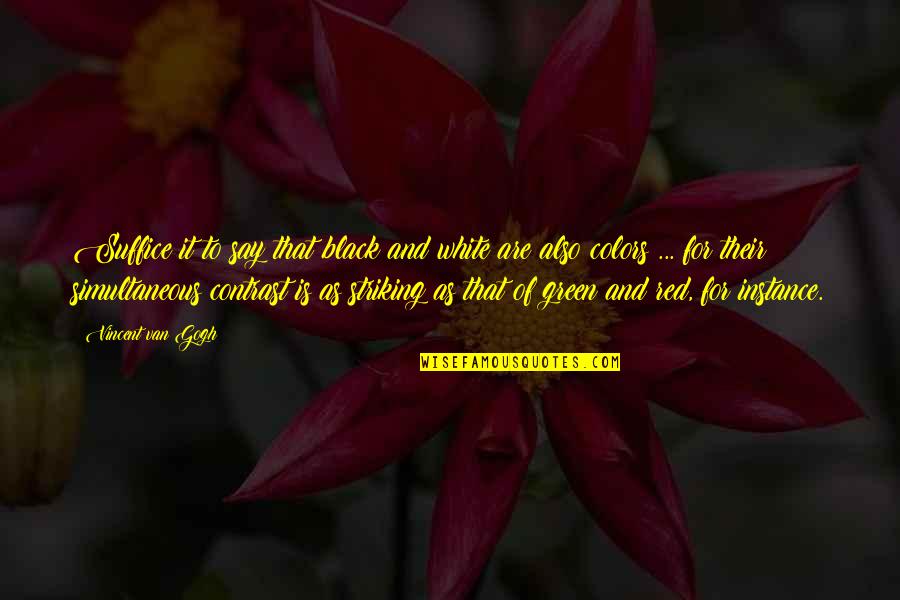 Suffice it to say that black and white are also colors ... for their simultaneous contrast is as striking as that of green and red, for instance. —
Vincent Van Gogh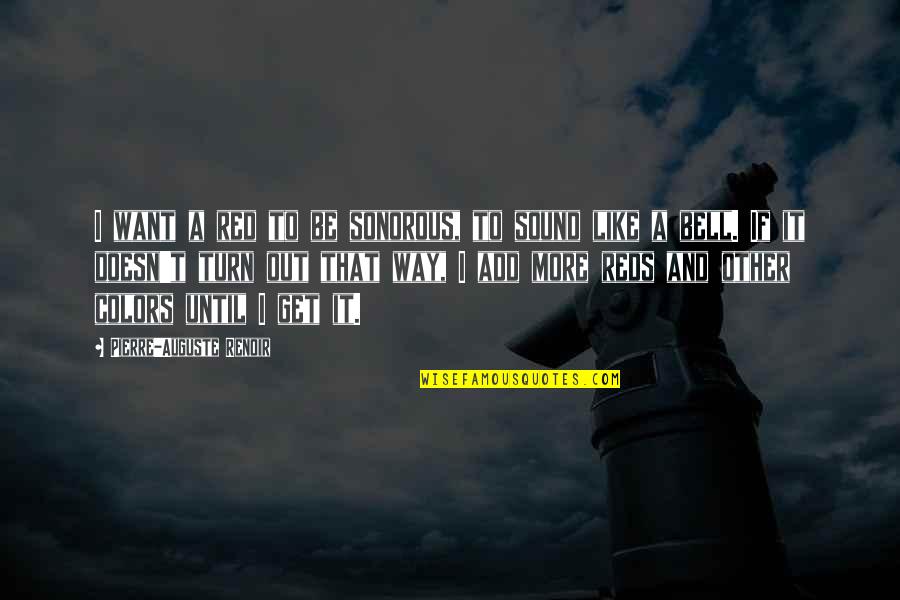 I want a red to be sonorous, to sound like a bell. If it doesn't turn out that way, I add more reds and other colors until I get it. —
Pierre-Auguste Renoir