Best Sam Shepard Quotes
Collection of top 30 famous quotes about Best Sam Shepard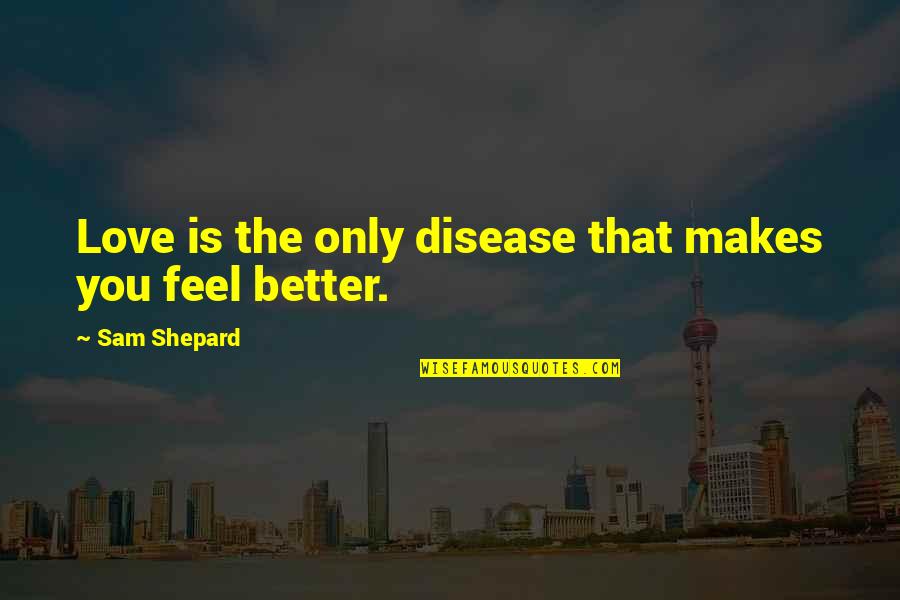 Love is the only disease that makes you feel better.
—
Sam Shepard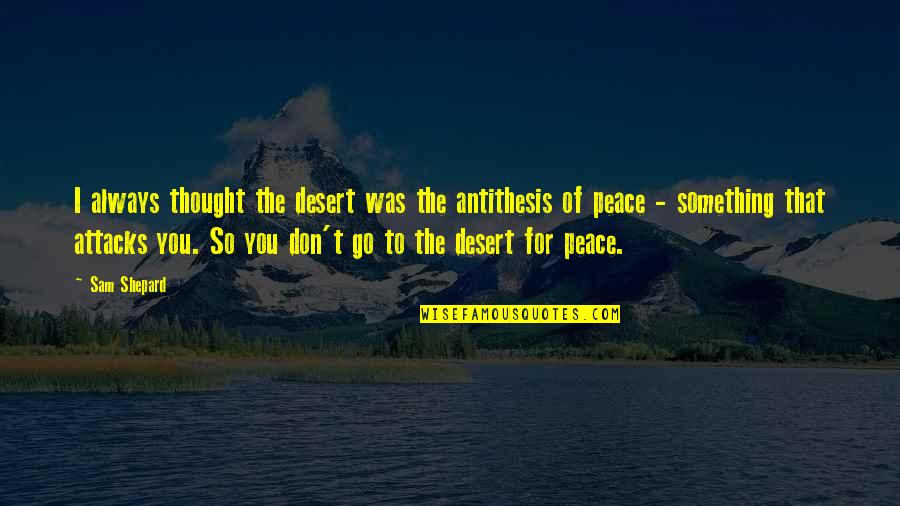 I always thought the desert was the antithesis of peace - something that attacks you. So you don't go to the desert for peace.
—
Sam Shepard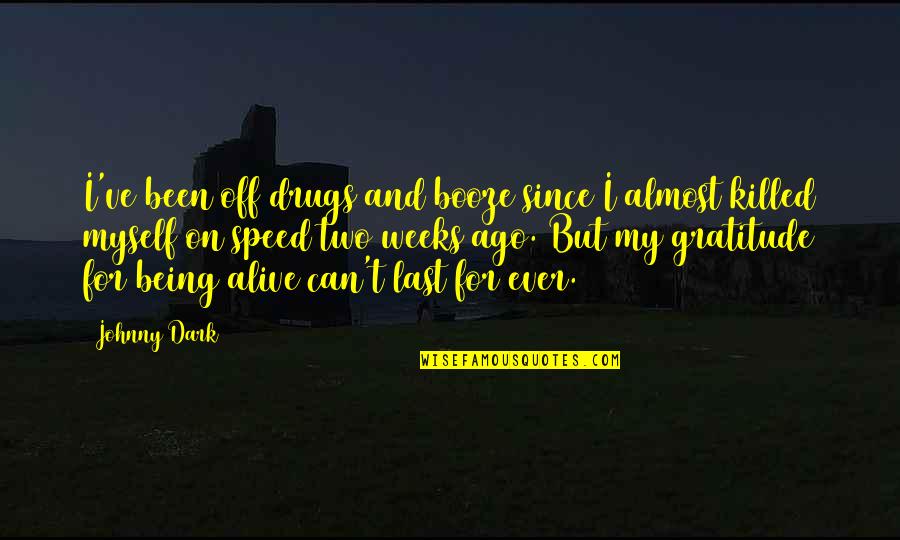 I've been off drugs and booze since I almost killed myself on speed two weeks ago. But my gratitude for being alive can't last for ever.
—
Johnny Dark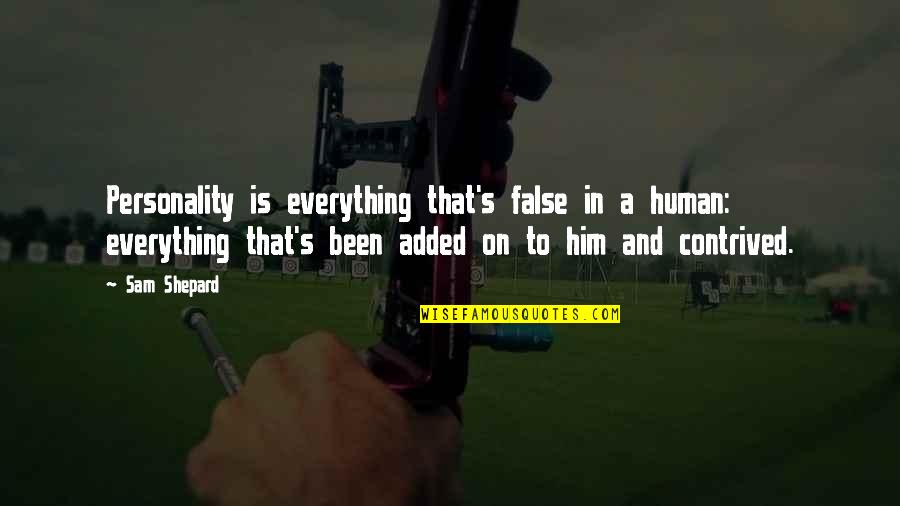 Personality is everything that's false in a human: everything that's been added on to him and contrived. —
Sam Shepard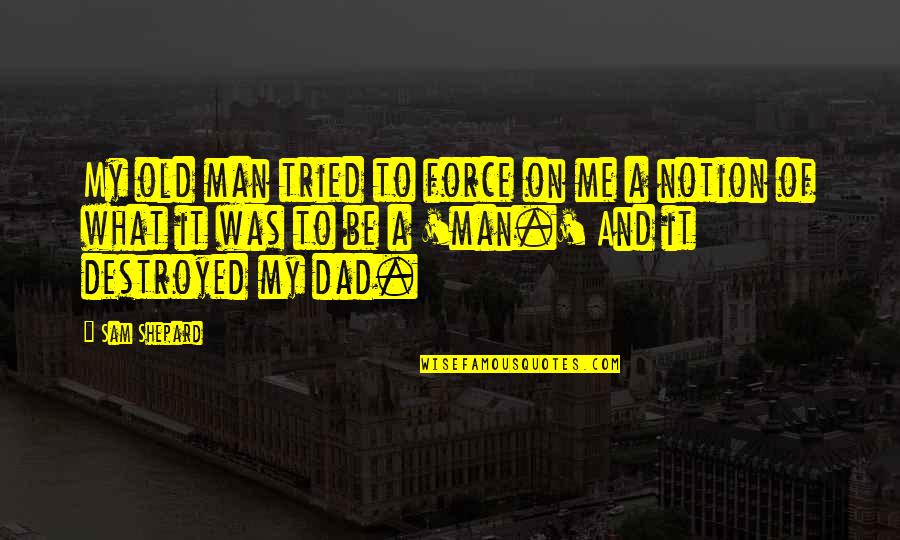 My old man tried to force on me a notion of what it was to be a 'man.' And it destroyed my dad. —
Sam Shepard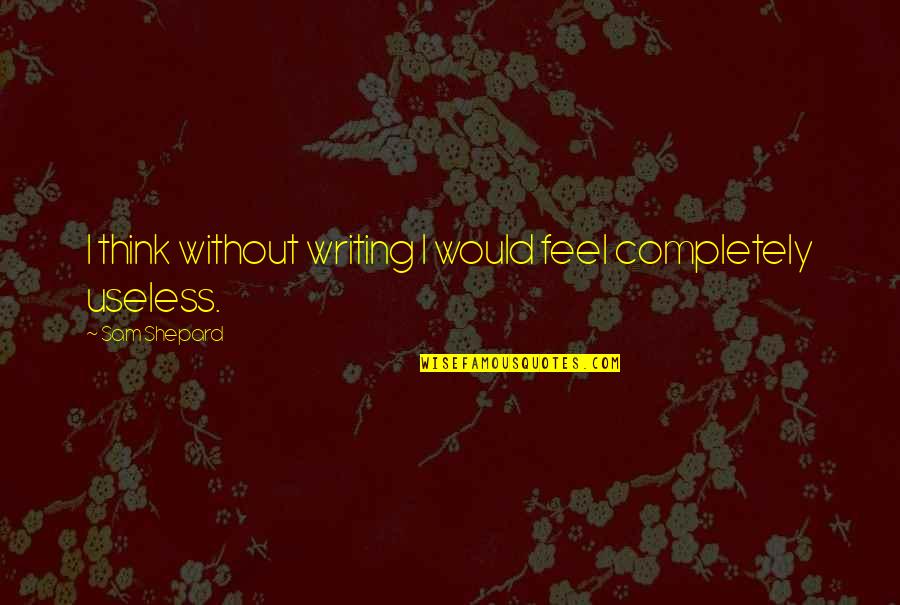 I think without writing I would feel completely useless. —
Sam Shepard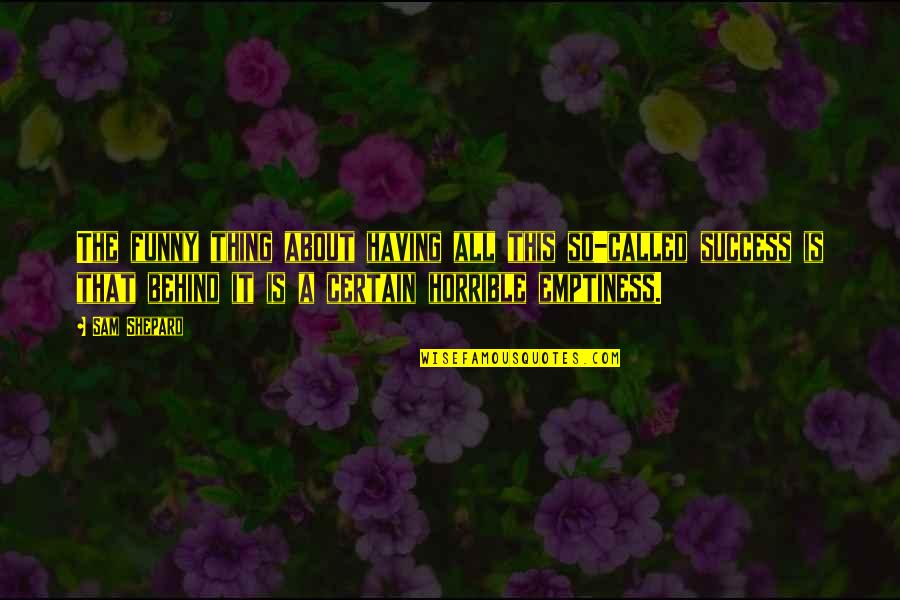 The funny thing about having all this so-called success is that behind it is a certain horrible emptiness. —
Sam Shepard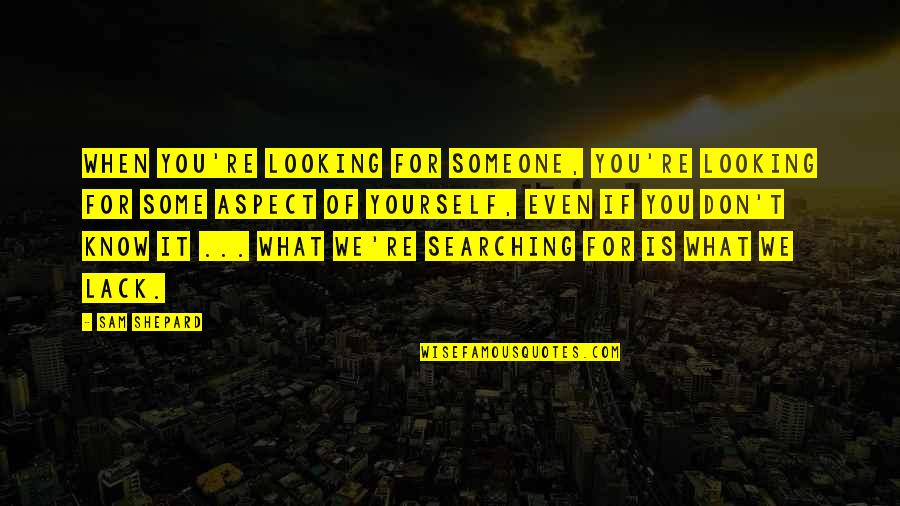 When you're looking for someone, you're looking for some aspect of yourself, even if you don't know it ... What we're searching for is what we lack. —
Sam Shepard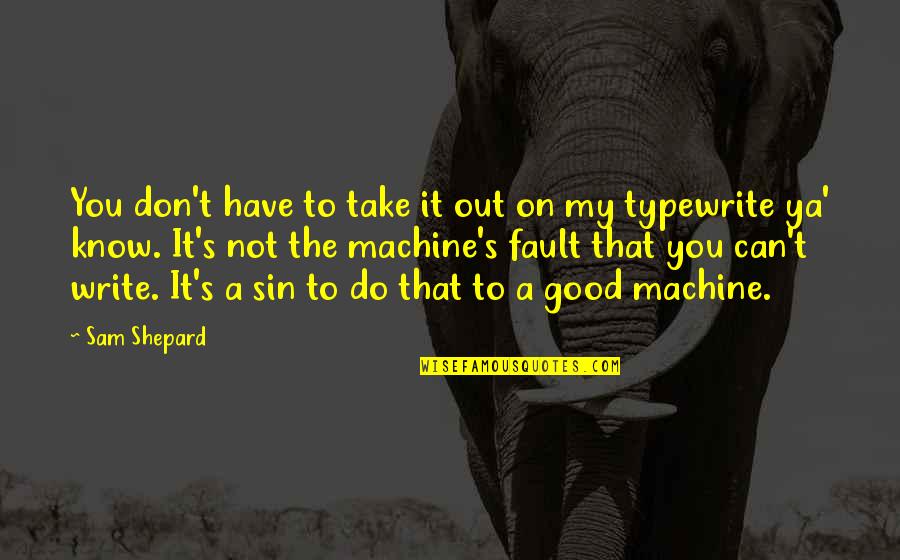 You don't have to take it out on my typewrite ya' know. It's not the machine's fault that you can't write. It's a sin to do that to a good machine. —
Sam Shepard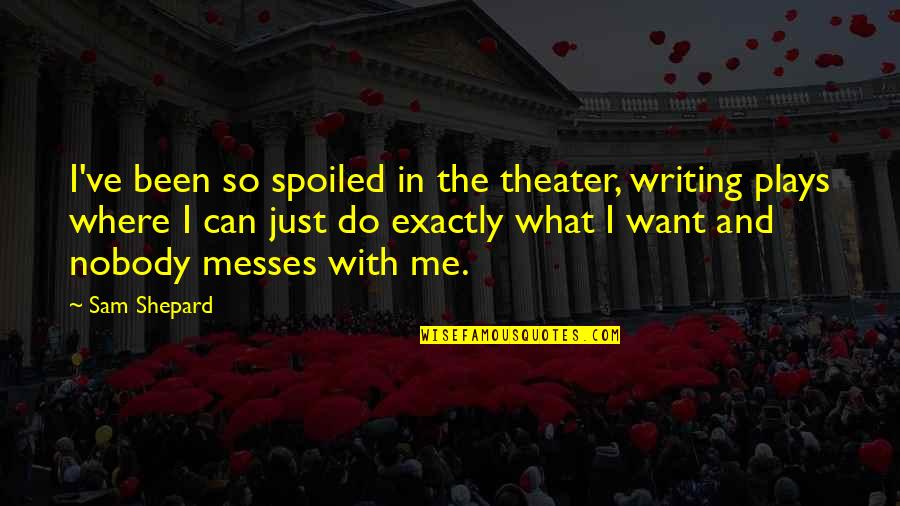 I've been so spoiled in the theater, writing plays where I can just do exactly what I want and nobody messes with me. —
Sam Shepard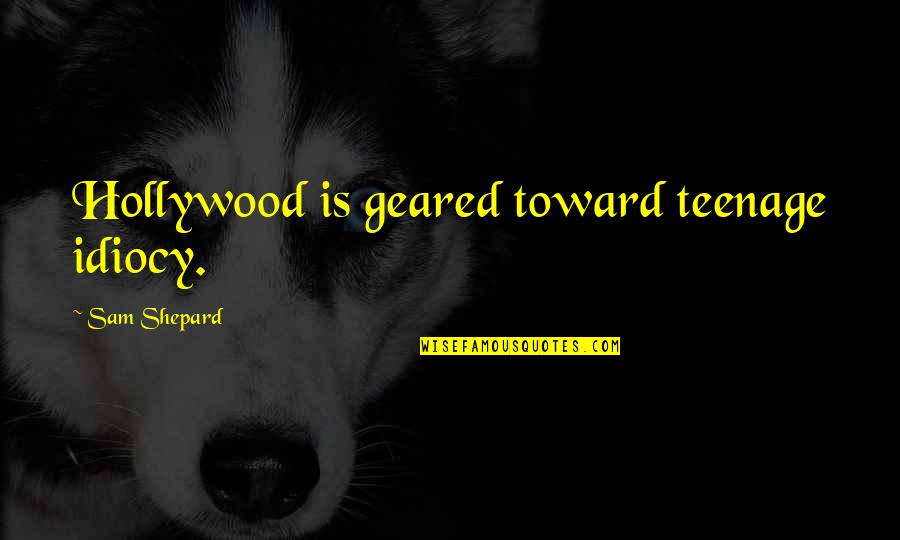 Hollywood is geared toward teenage idiocy. —
Sam Shepard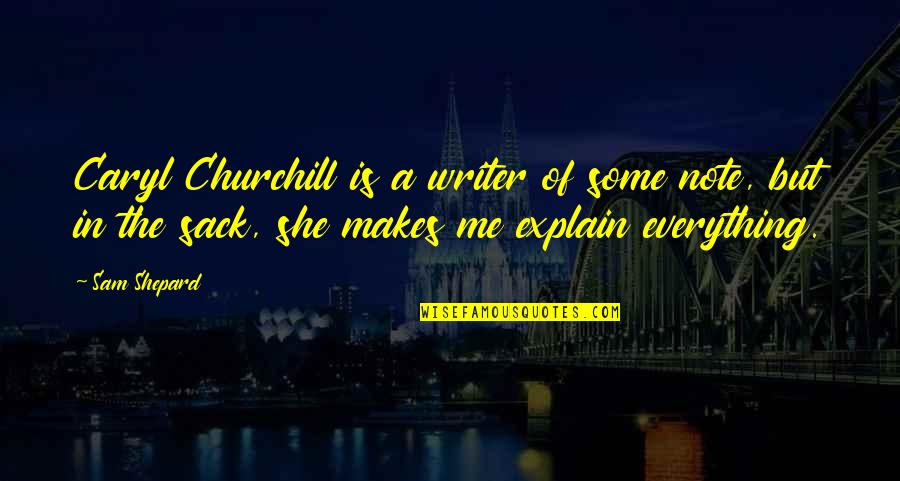 Caryl Churchill is a writer of some note, but in the sack, she makes me explain everything. —
Sam Shepard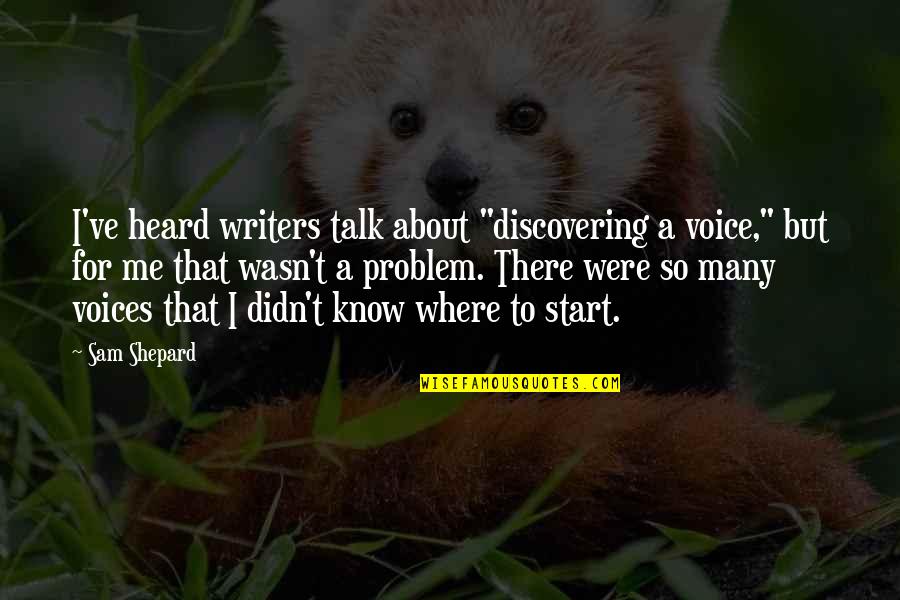 I've heard writers talk about "discovering a voice," but for me that wasn't a problem. There were so many voices that I didn't know where to start. —
Sam Shepard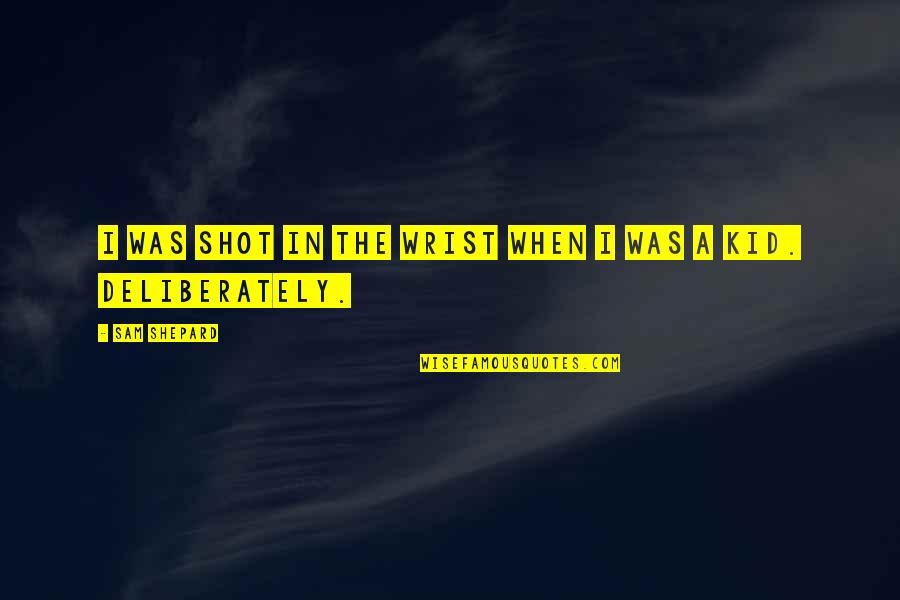 I was shot in the wrist when I was a kid. Deliberately. —
Sam Shepard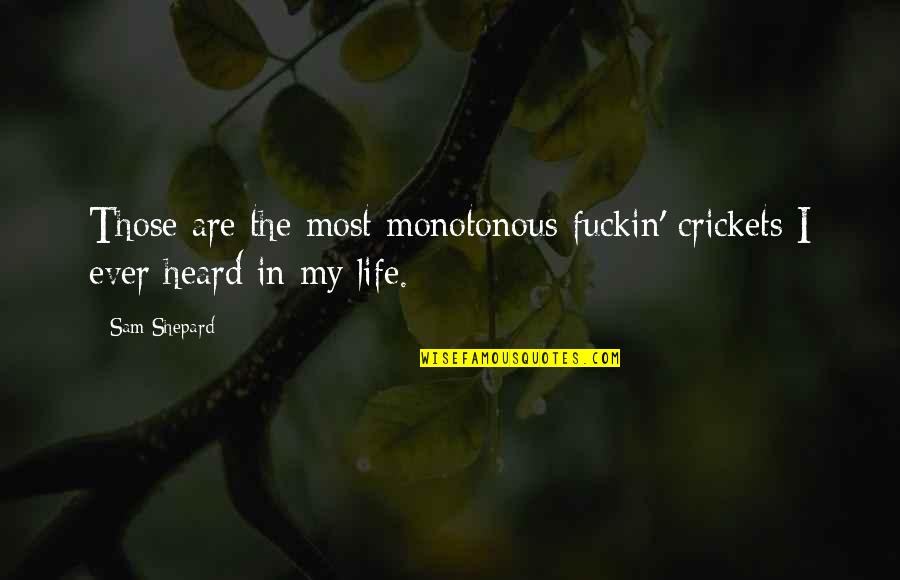 Those are the most monotonous fuckin' crickets I ever heard in my life. —
Sam Shepard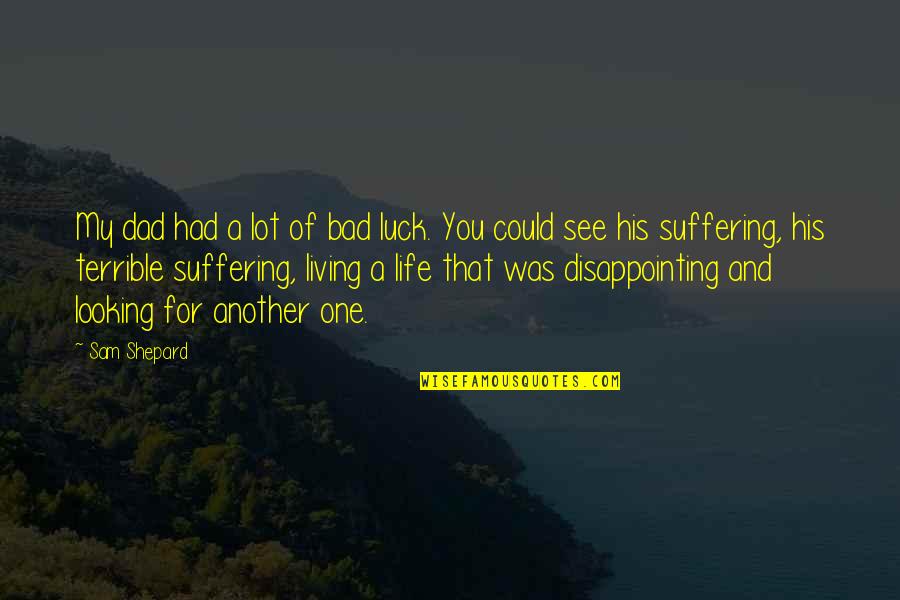 My dad had a lot of bad luck. You could see his suffering, his terrible suffering, living a life that was disappointing and looking for another one. —
Sam Shepard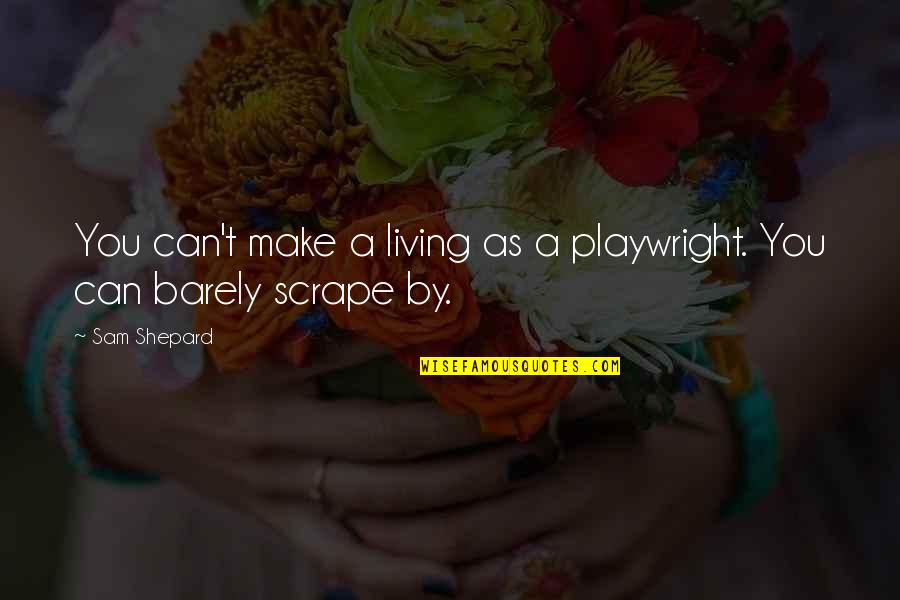 You can't make a living as a playwright. You can barely scrape by. —
Sam Shepard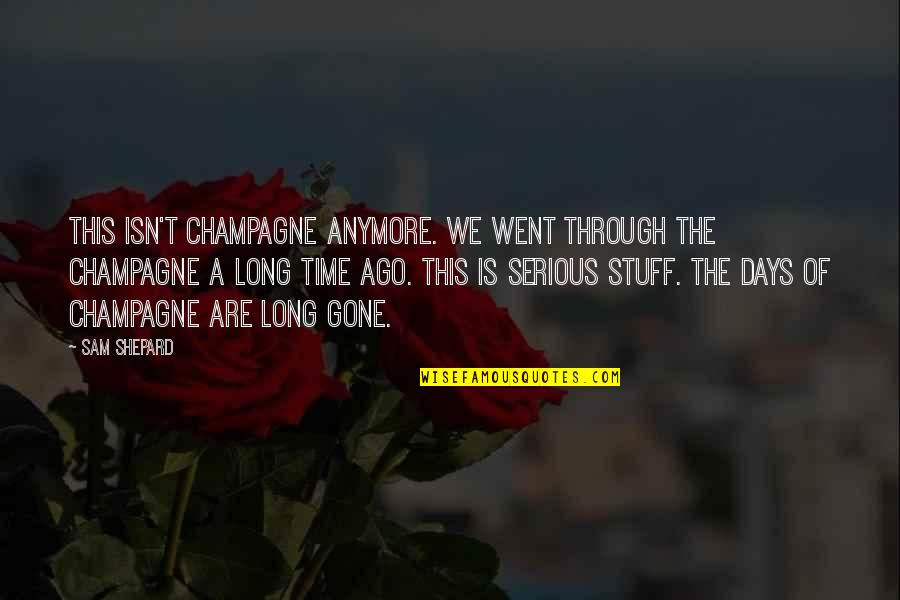 This isn't champagne anymore. We went through the champagne a long time ago. This is serious stuff. The days of champagne are long gone. —
Sam Shepard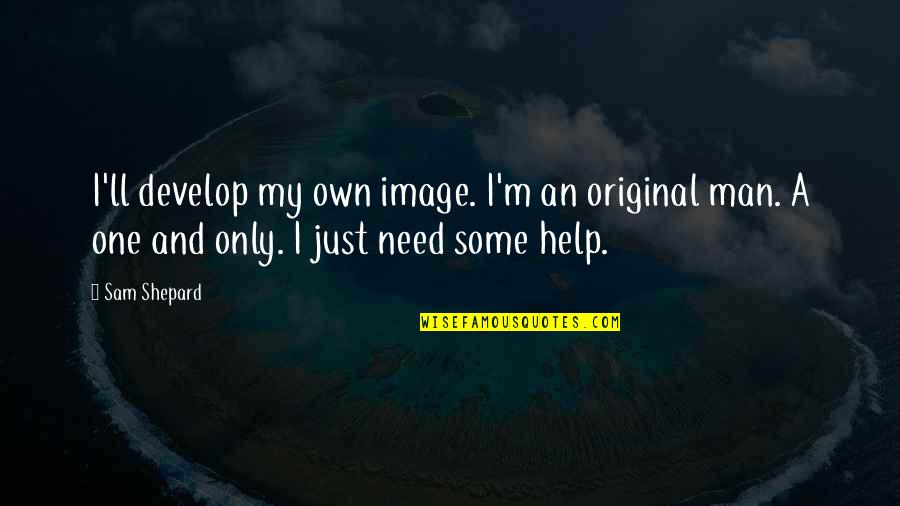 I'll develop my own image. I'm an original man. A one and only. I just need some help. —
Sam Shepard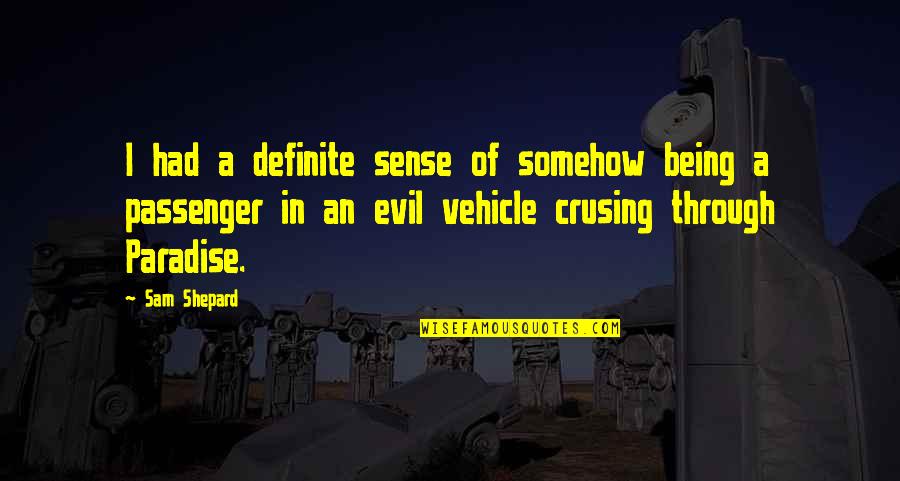 I had a definite sense of somehow being a passenger in an evil vehicle crusing through Paradise. —
Sam Shepard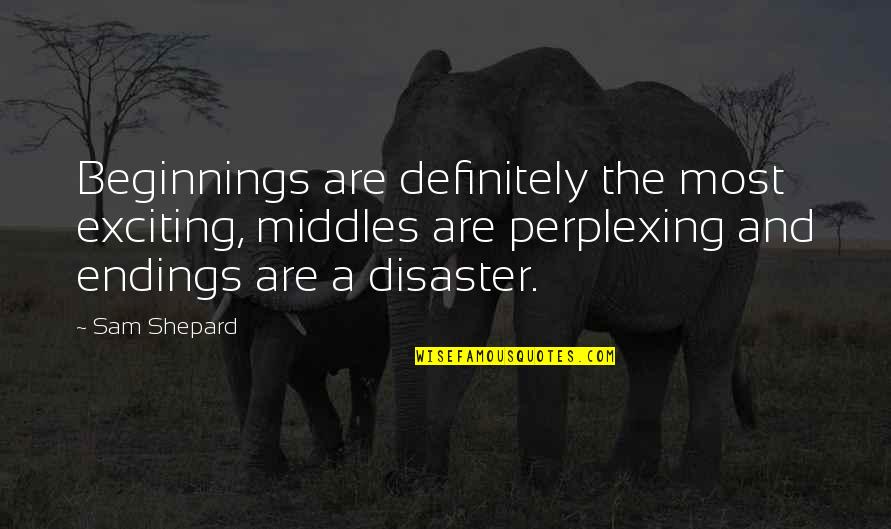 Beginnings are definitely the most exciting, middles are perplexing and endings are a disaster. —
Sam Shepard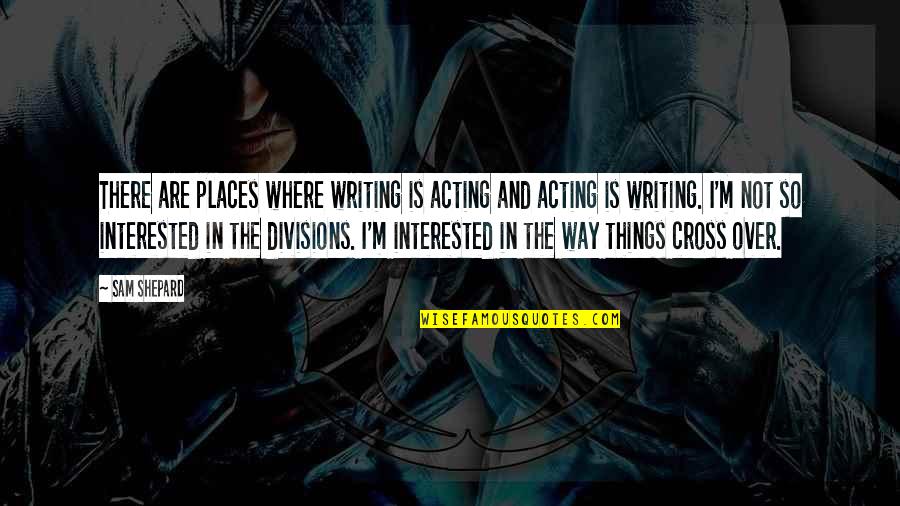 There are places where writing is acting and acting is writing. I'm not so interested in the divisions. I'm interested in the way things cross over. —
Sam Shepard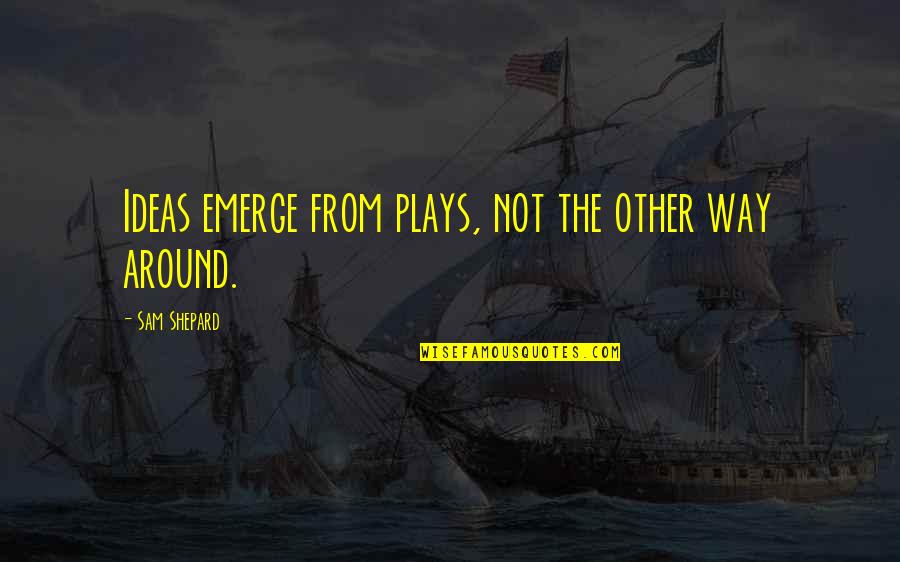 Ideas emerge from plays, not the other way around. —
Sam Shepard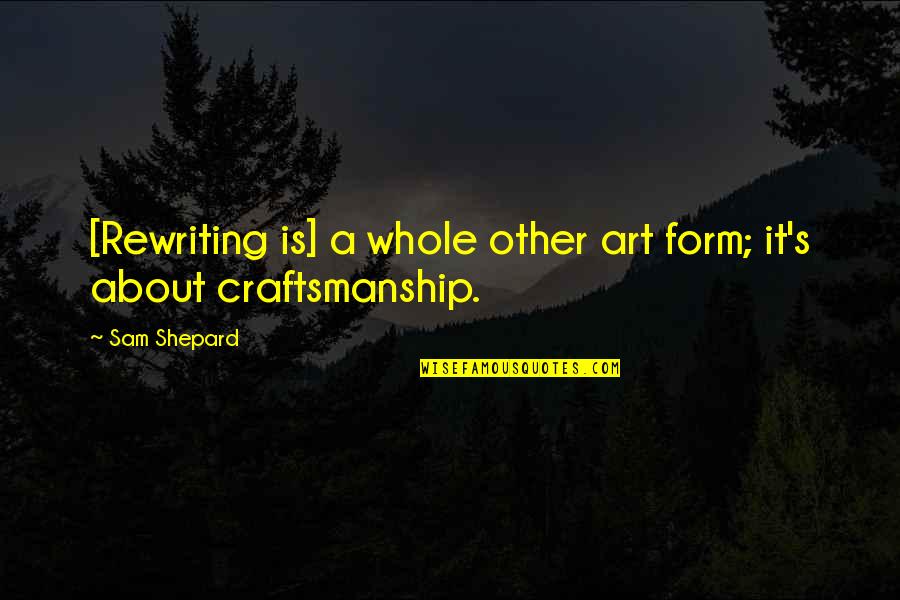 [Rewriting is] a whole other art form; it's about craftsmanship. —
Sam Shepard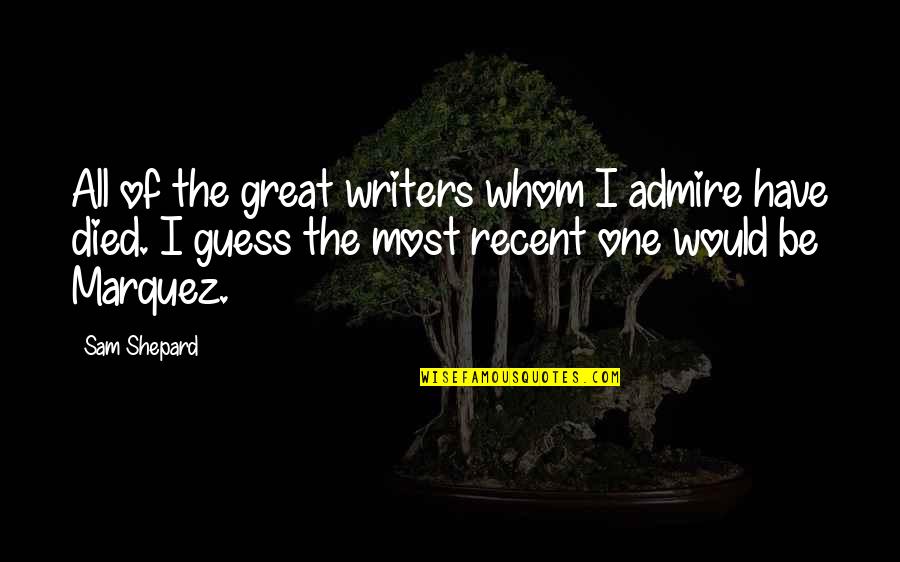 All of the great writers whom I admire have died. I guess the most recent one would be Marquez. —
Sam Shepard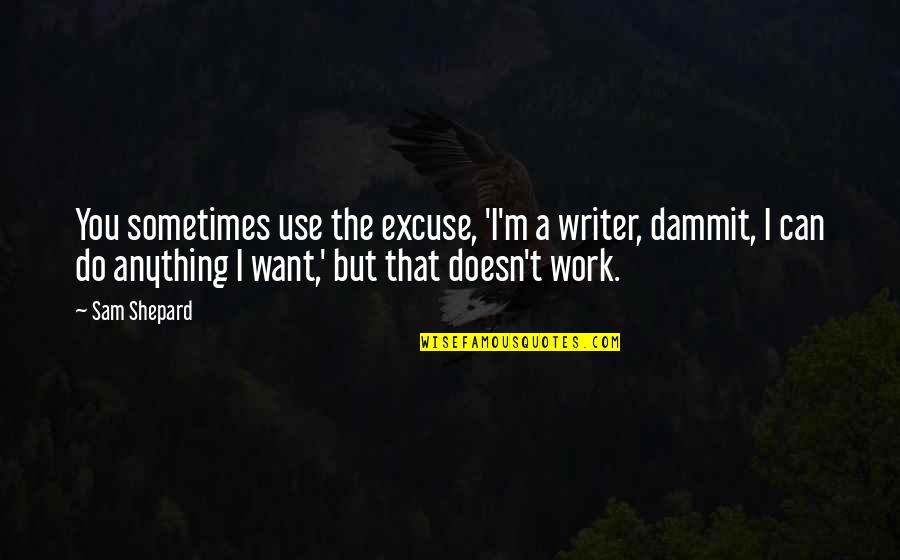 You sometimes use the excuse, 'I'm a writer, dammit, I can do anything I want,' but that doesn't work. —
Sam Shepard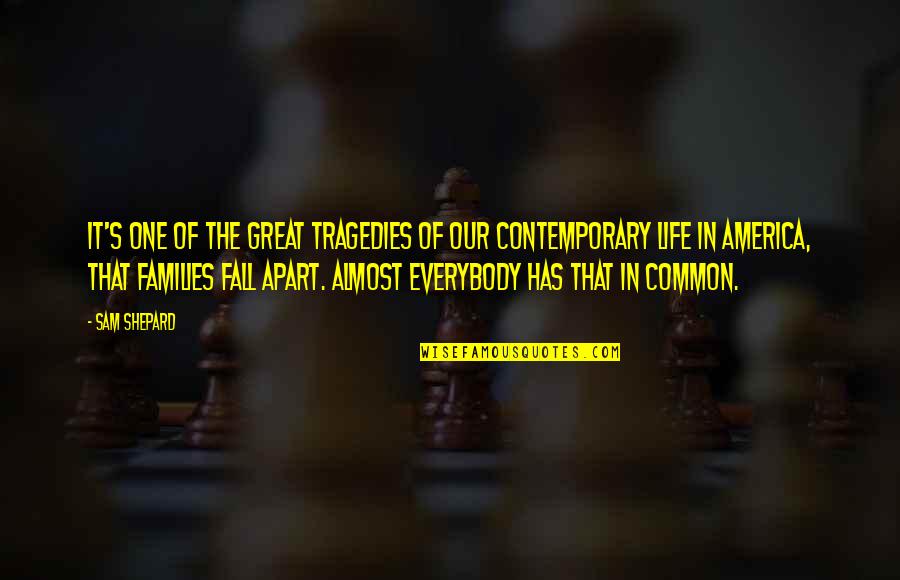 It's one of the great tragedies of our contemporary life in America, that families fall apart. Almost everybody has that in common. —
Sam Shepard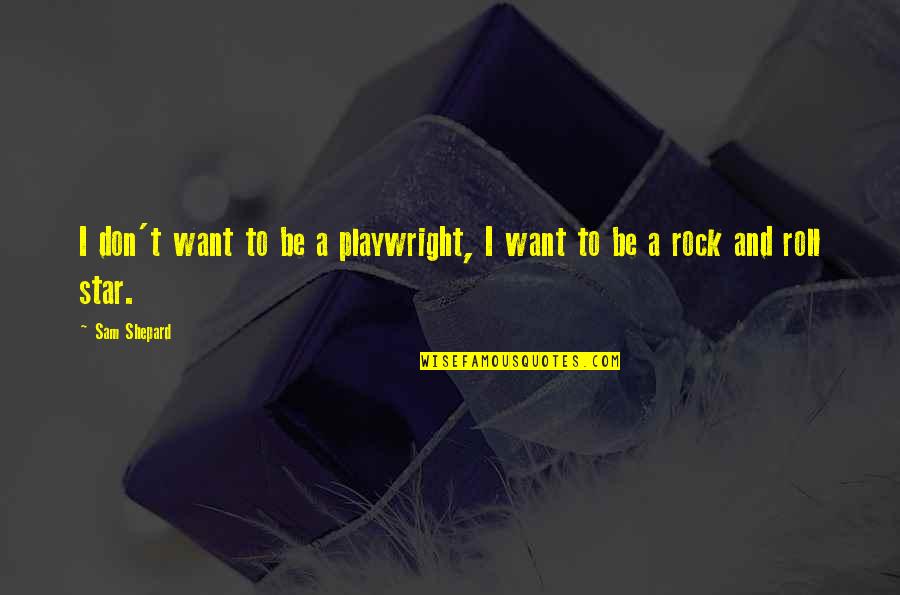 I don't want to be a playwright, I want to be a rock and roll star. —
Sam Shepard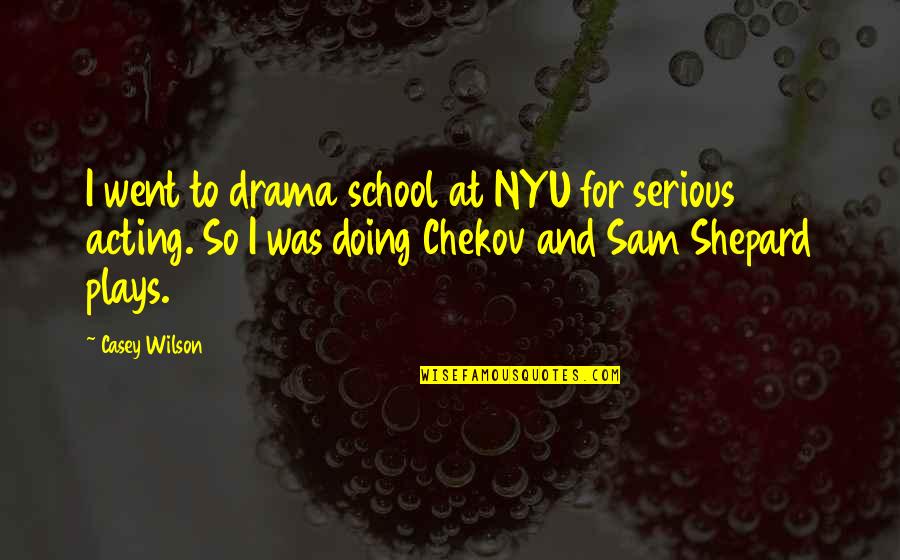 I went to drama school at NYU for serious acting. So I was doing Chekov and Sam Shepard plays. —
Casey Wilson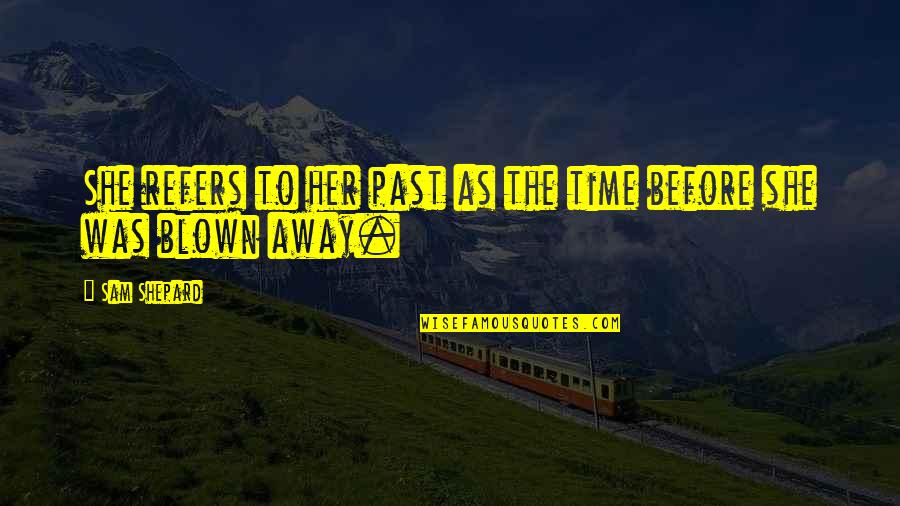 She refers to her past as the time before she was blown away. —
Sam Shepard