Best Commentators Quotes
Collection of top 31 famous quotes about Best Commentators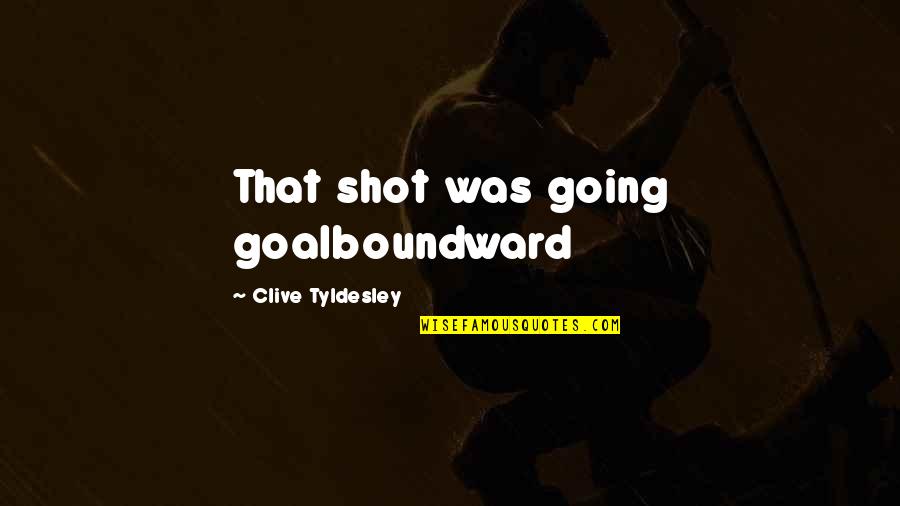 That shot was going goalboundward
—
Clive Tyldesley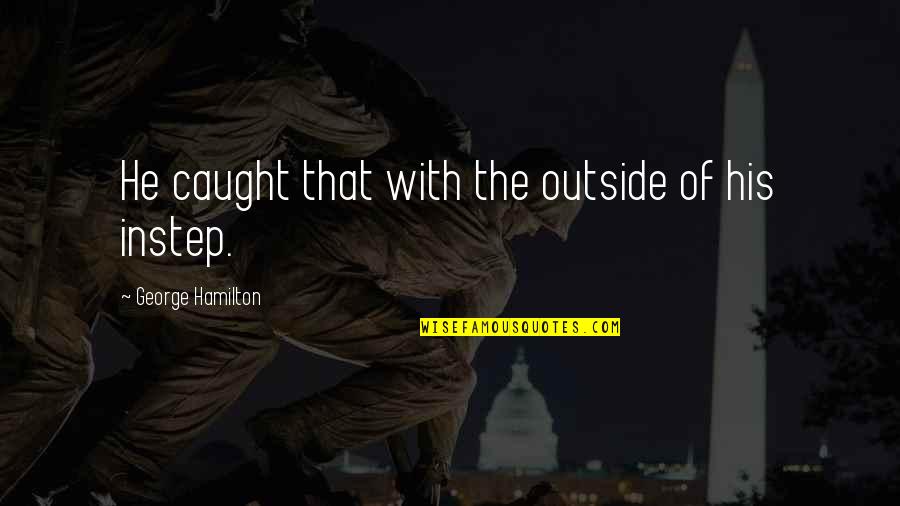 He caught that with the outside of his instep.
—
George Hamilton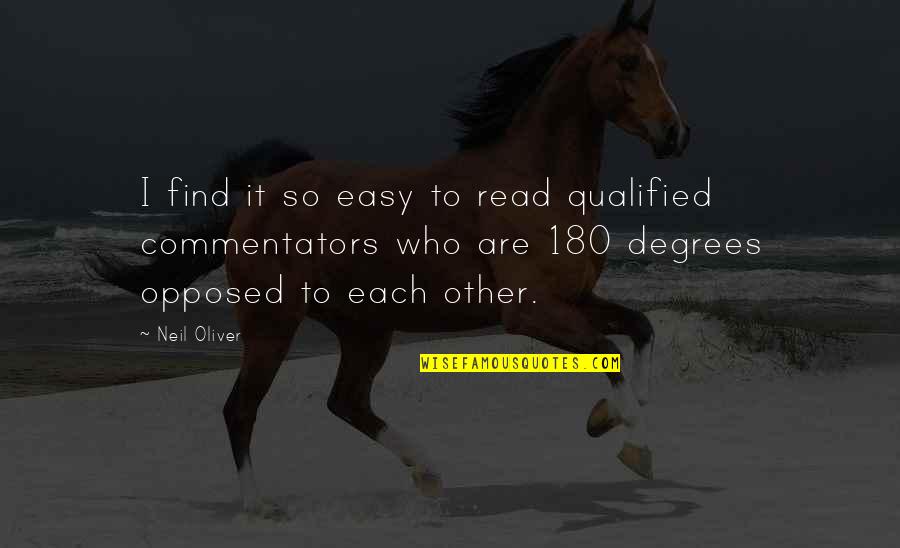 I find it so easy to read qualified commentators who are 180 degrees opposed to each other.
—
Neil Oliver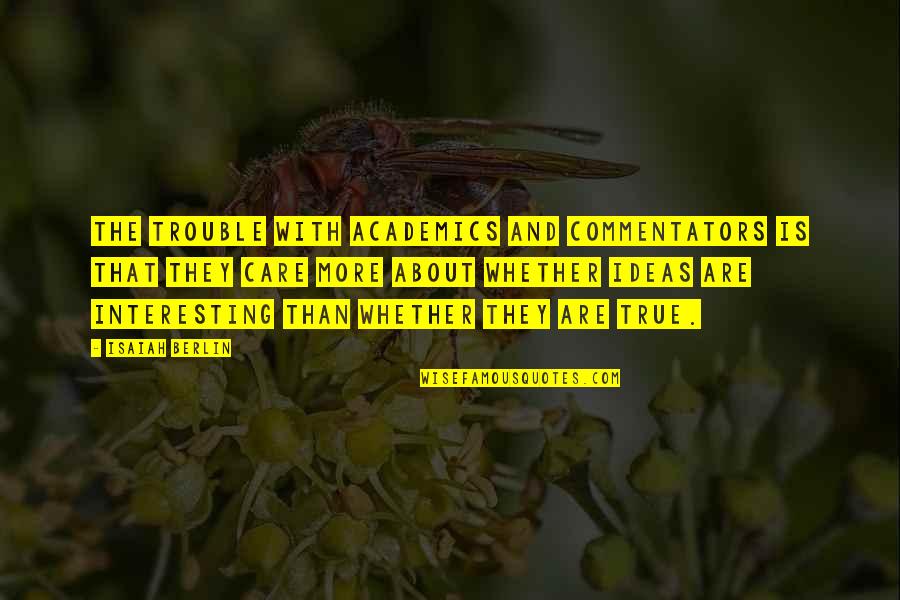 The trouble with academics and commentators is that they care more about whether ideas are interesting than whether they are true.
—
Isaiah Berlin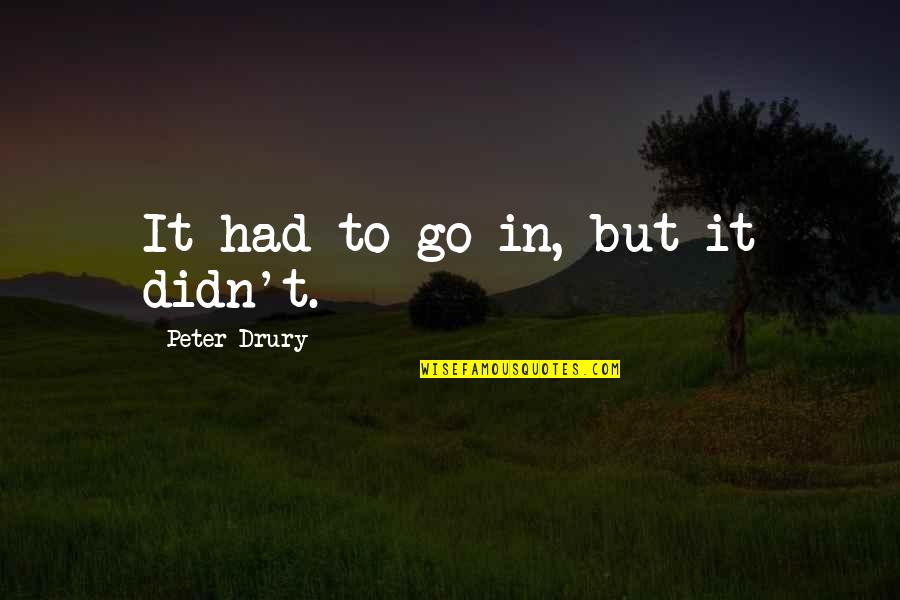 It had to go in, but it didn't.
—
Peter Drury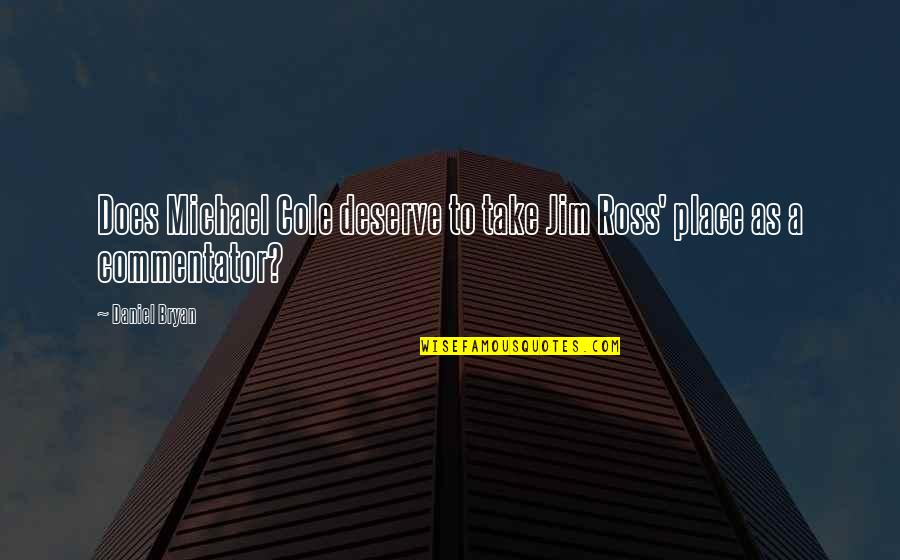 Does Michael Cole deserve to take Jim Ross' place as a commentator?
—
Daniel Bryan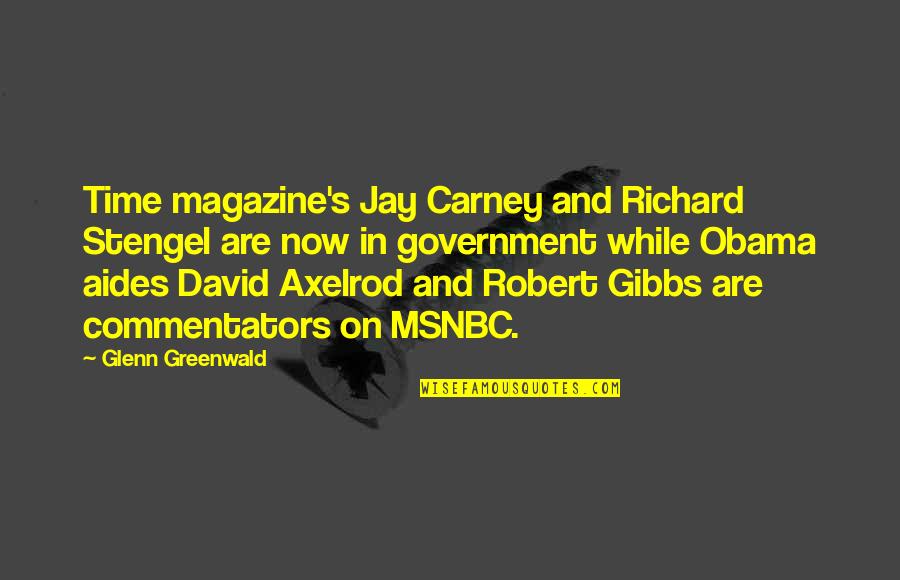 Time magazine's Jay Carney and Richard Stengel are now in government while Obama aides David Axelrod and Robert Gibbs are commentators on MSNBC.
—
Glenn Greenwald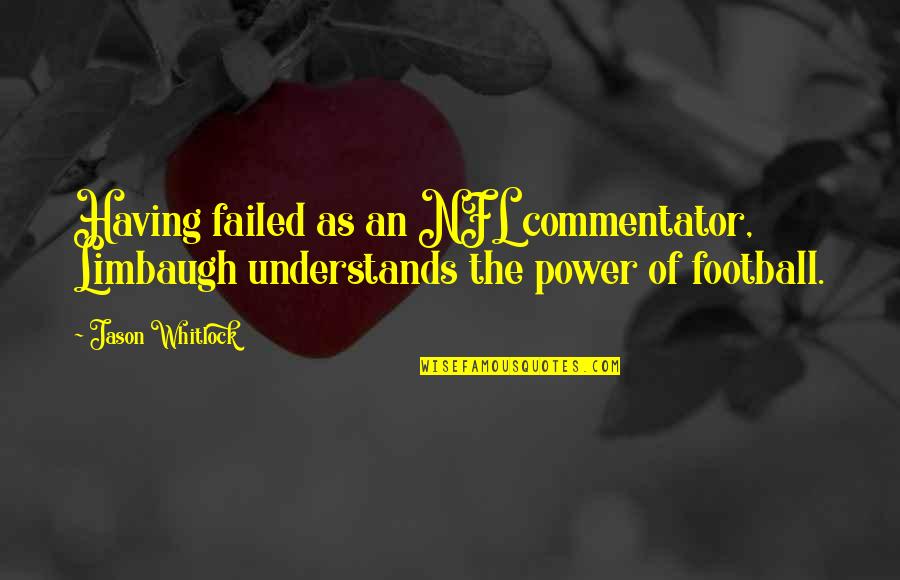 Having failed as an NFL commentator, Limbaugh understands the power of football.
—
Jason Whitlock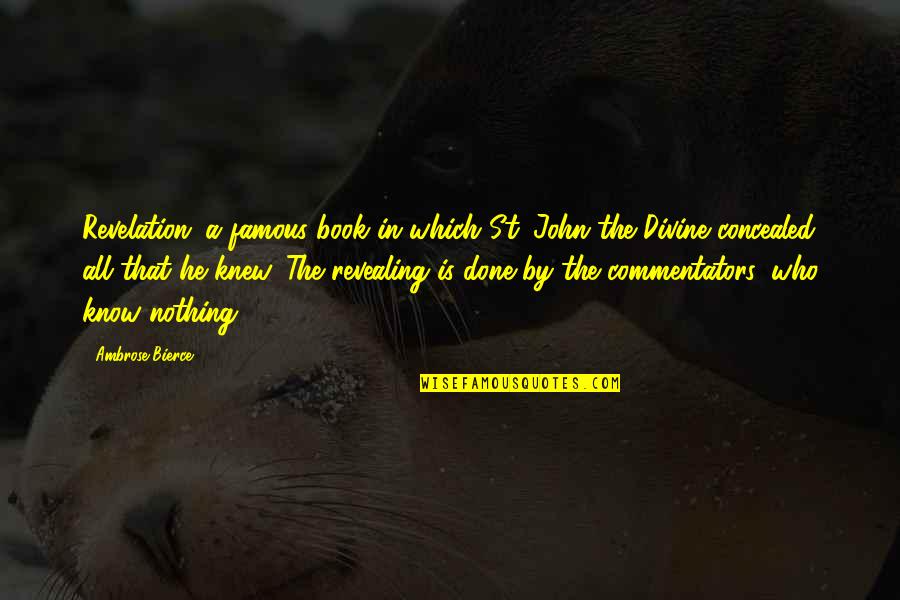 Revelation: a famous book in which St. John the Divine concealed all that he knew. The revealing is done by the commentators, who know nothing. —
Ambrose Bierce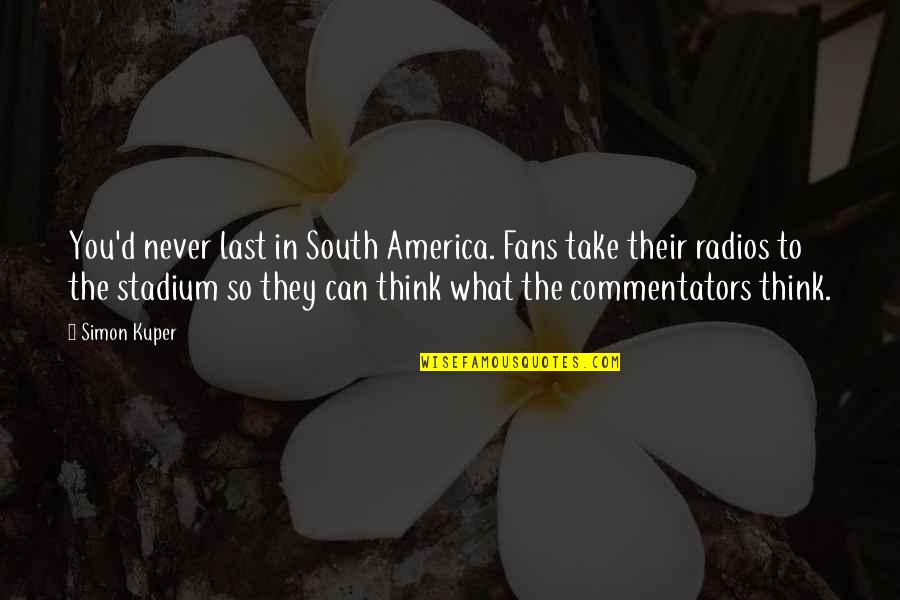 You'd never last in South America. Fans take their radios to the stadium so they can think what the commentators think. —
Simon Kuper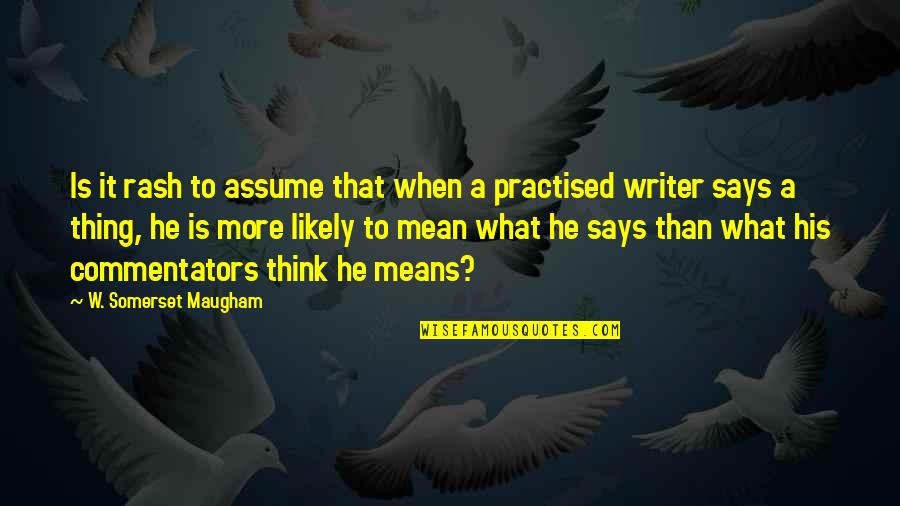 Is it rash to assume that when a practised writer says a thing, he is more likely to mean what he says than what his commentators think he means? —
W. Somerset Maugham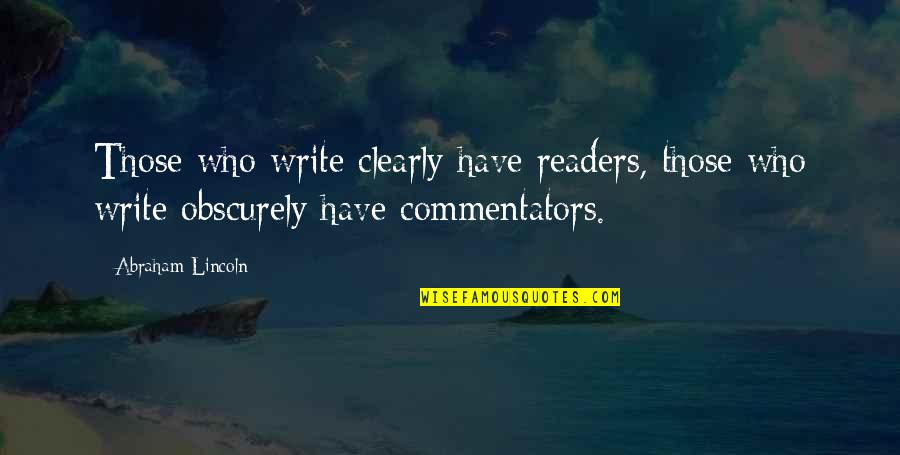 Those who write clearly have readers, those who write obscurely have commentators. —
Abraham Lincoln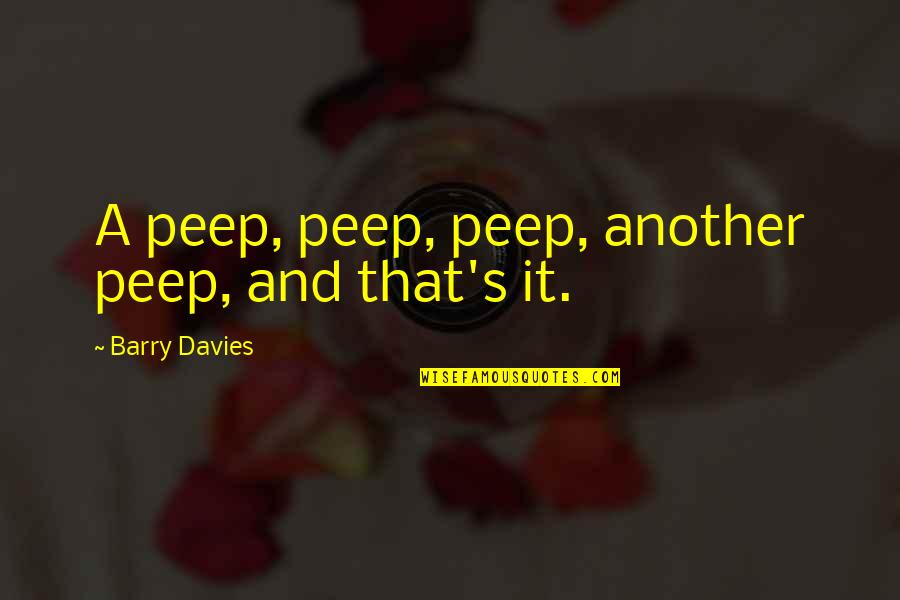 A peep, peep, peep, another peep, and that's it. —
Barry Davies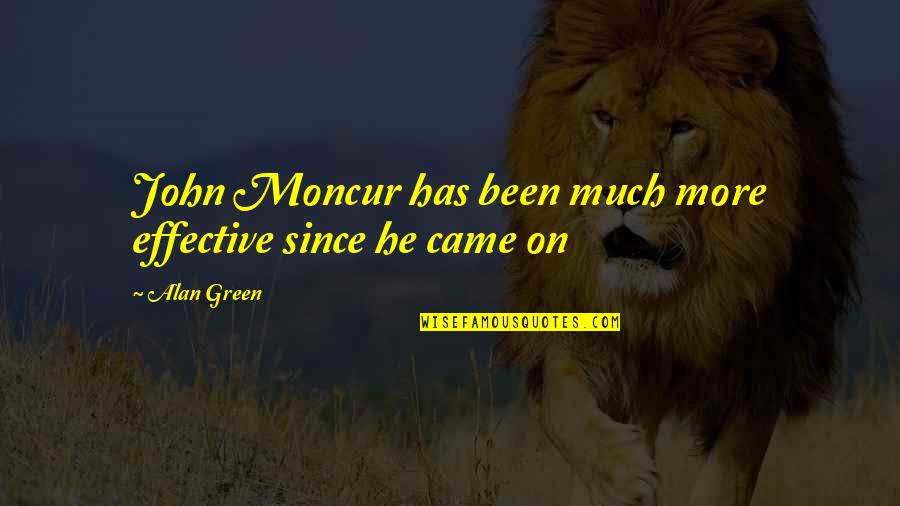 John Moncur has been much more effective since he came on —
Alan Green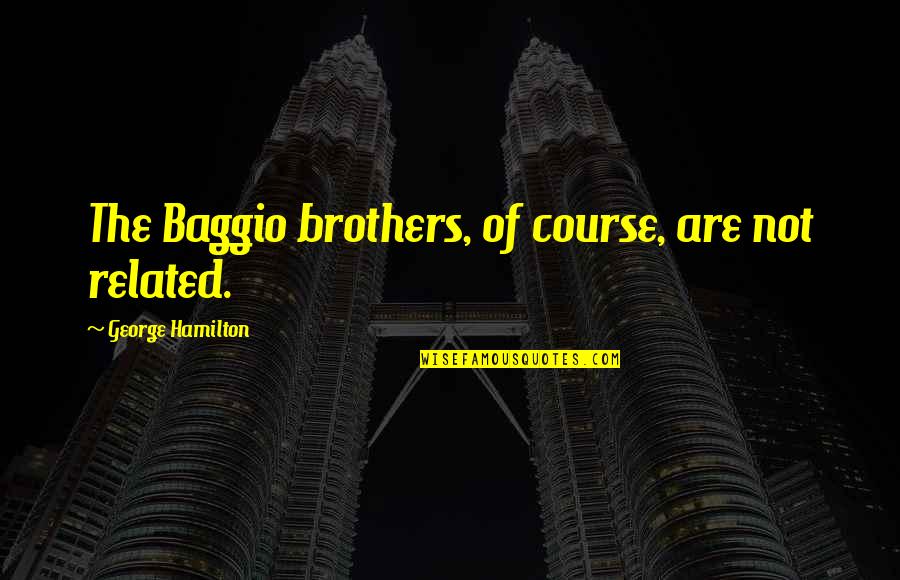 The Baggio brothers, of course, are not related. —
George Hamilton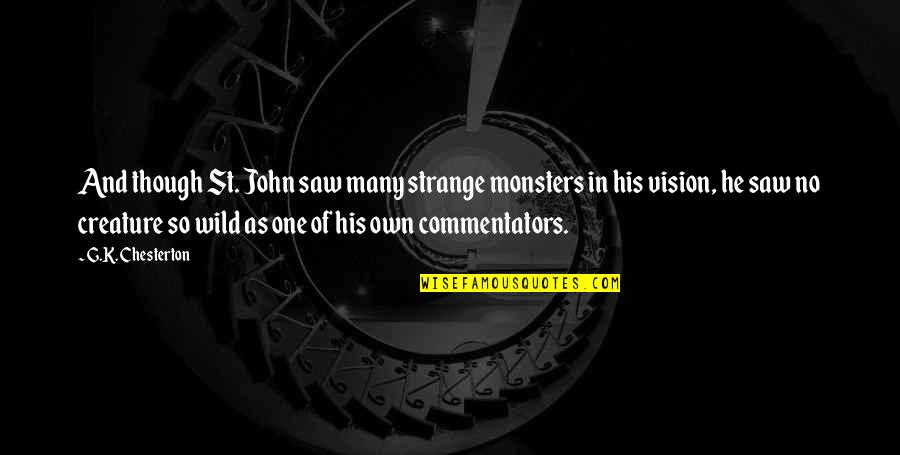 And though St. John saw many strange monsters in his vision, he saw no creature so wild as one of his own commentators. —
G.K. Chesterton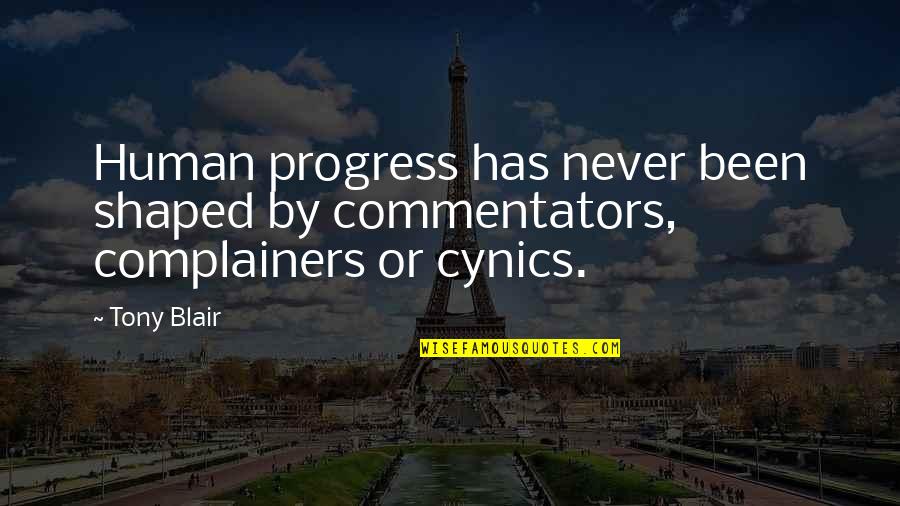 Human progress has never been shaped by commentators, complainers or cynics. —
Tony Blair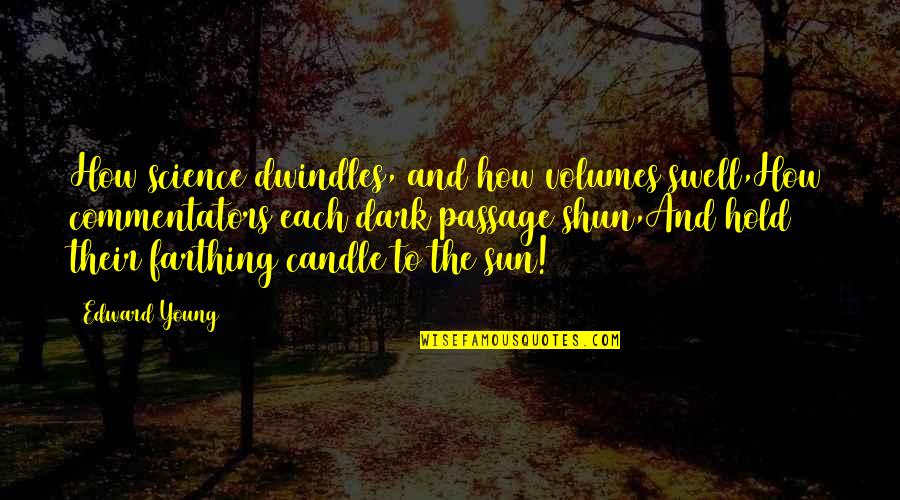 How science dwindles, and how volumes swell,
How commentators each dark passage shun,
And hold their farthing candle to the sun! —
Edward Young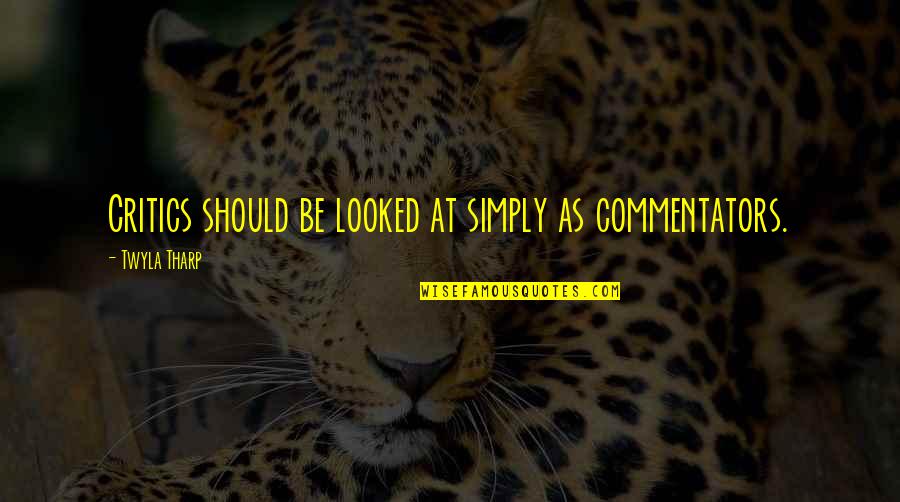 Critics should be looked at simply as commentators. —
Twyla Tharp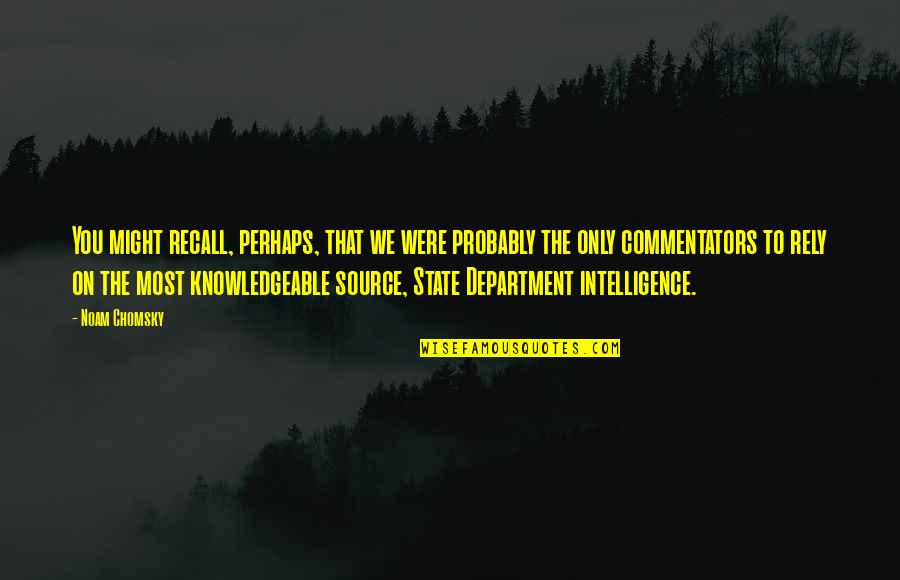 You might recall, perhaps, that we were probably the only commentators to rely on the most knowledgeable source, State Department intelligence. —
Noam Chomsky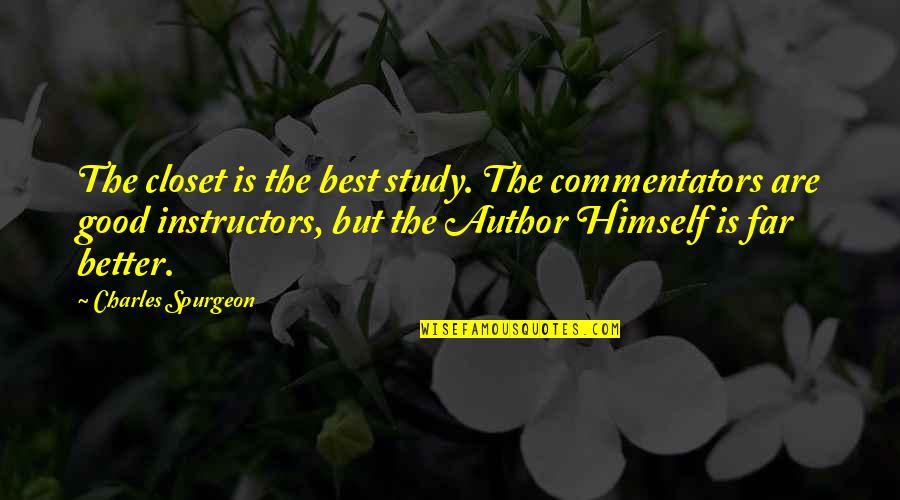 The closet is the best study. The commentators are good instructors, but the Author Himself is far better. —
Charles Spurgeon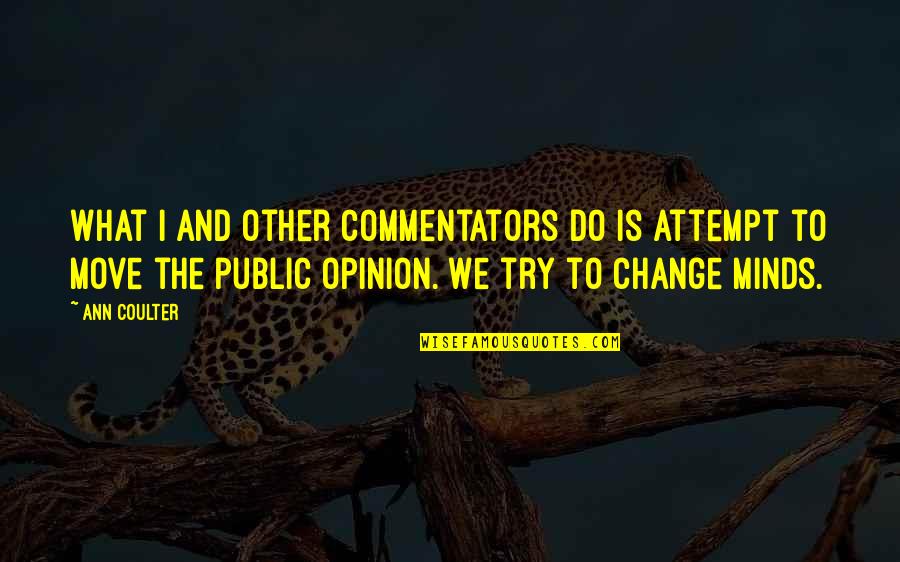 What I and other commentators do is attempt to move the public opinion. We try to change minds. —
Ann Coulter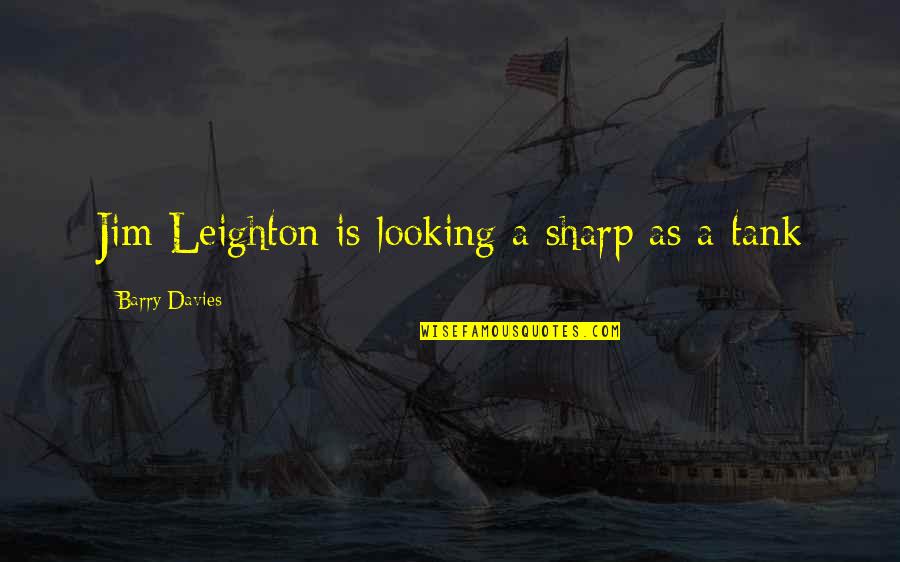 Jim Leighton is looking a sharp as a tank —
Barry Davies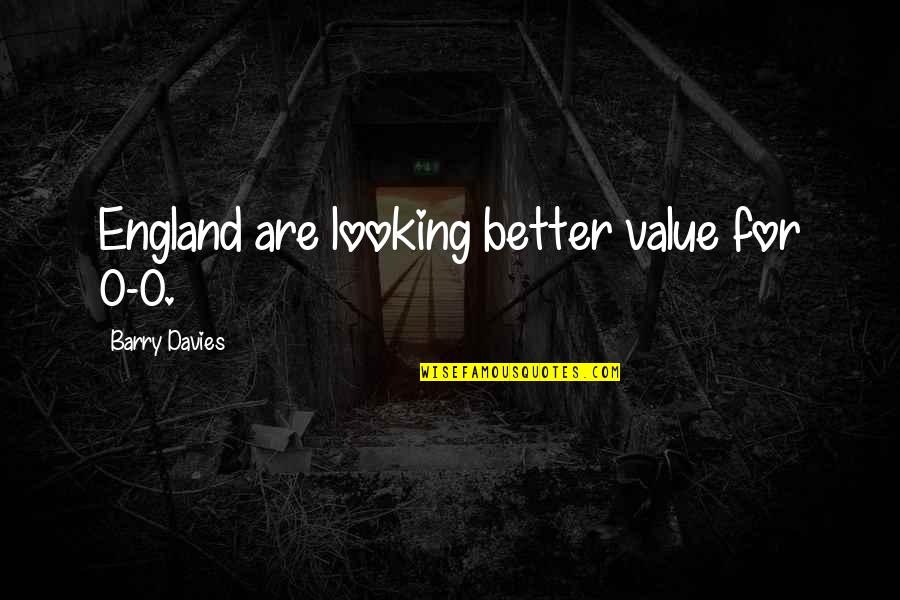 England are looking better value for 0-0. —
Barry Davies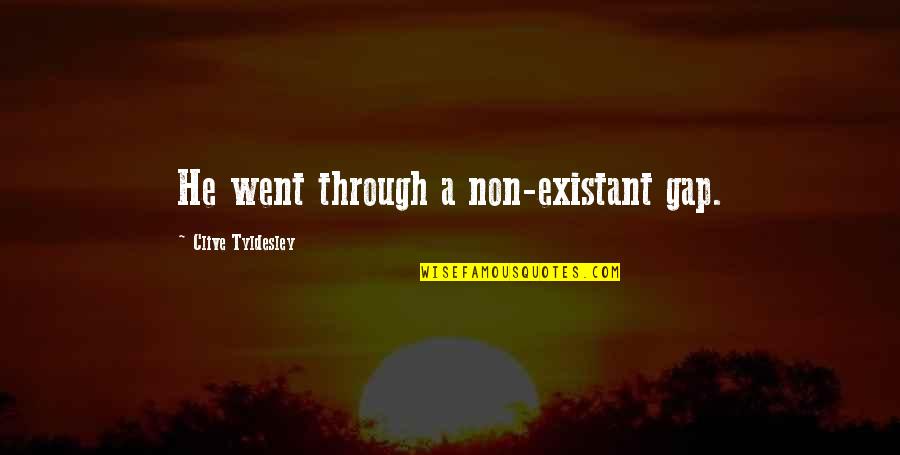 He went through a non-existant gap. —
Clive Tyldesley
Anelka was travelling so fast that he couldn't keep his own feet —
Clive Tyldesley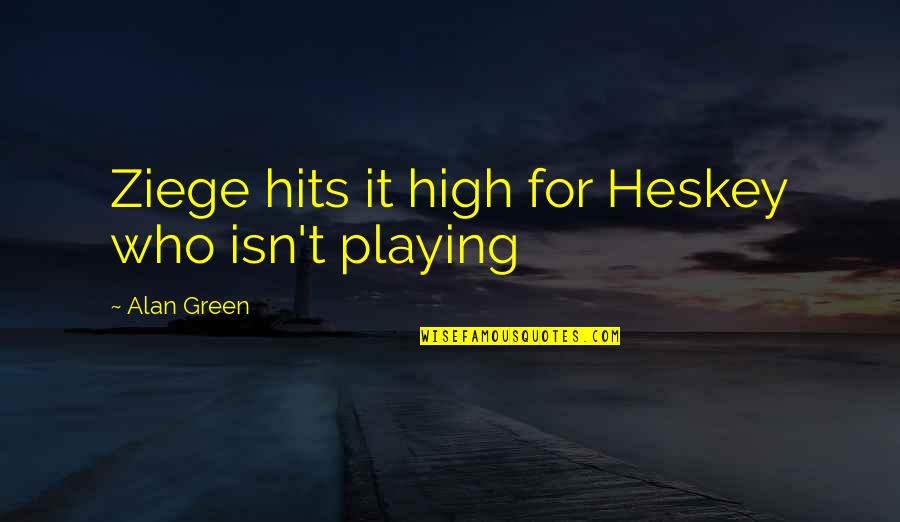 Ziege hits it high for Heskey who isn't playing —
Alan Green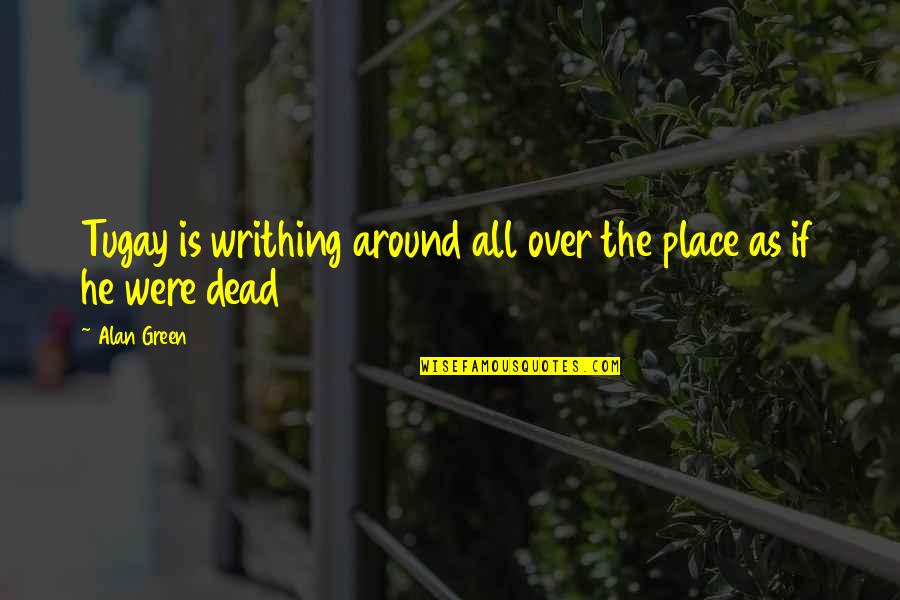 Tugay is writhing around all over the place as if he were dead —
Alan Green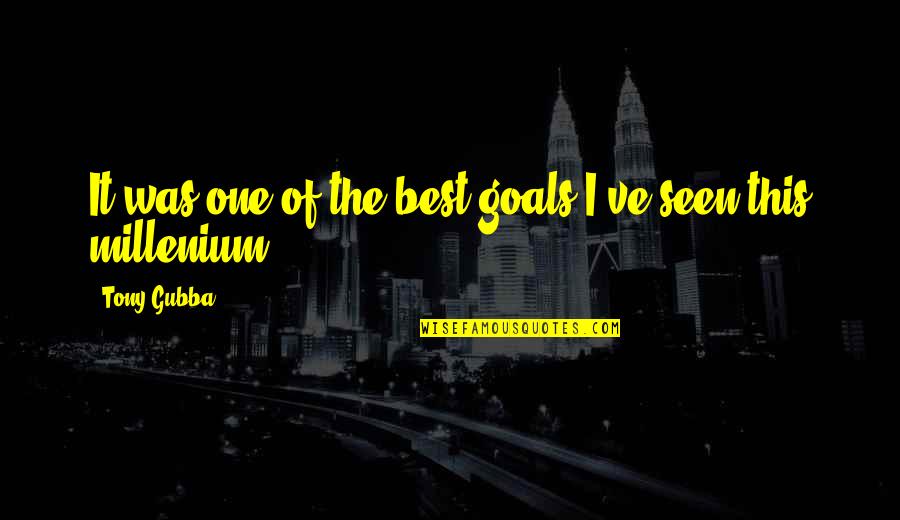 It was one of the best goals I've seen this millenium. —
Tony Gubba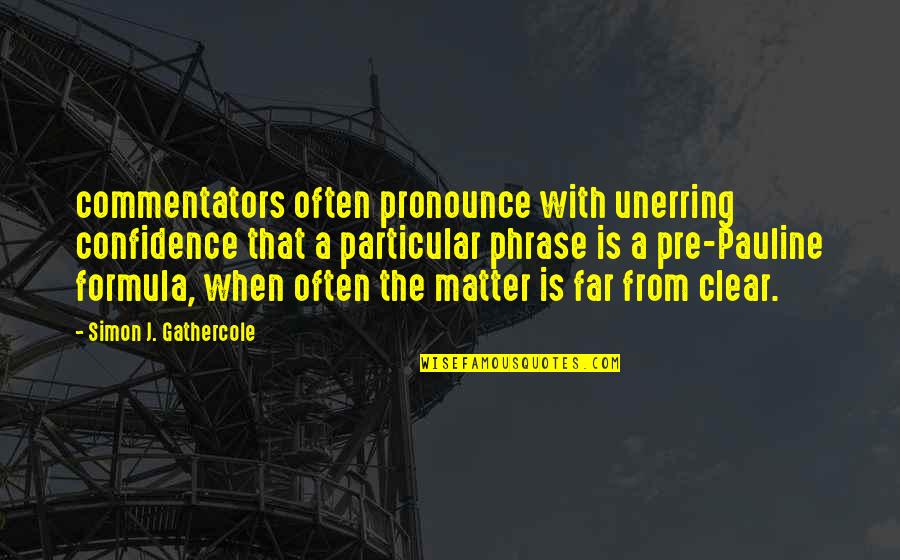 commentators often pronounce with unerring confidence that a particular phrase is a pre-Pauline formula, when often the matter is far from clear. —
Simon J. Gathercole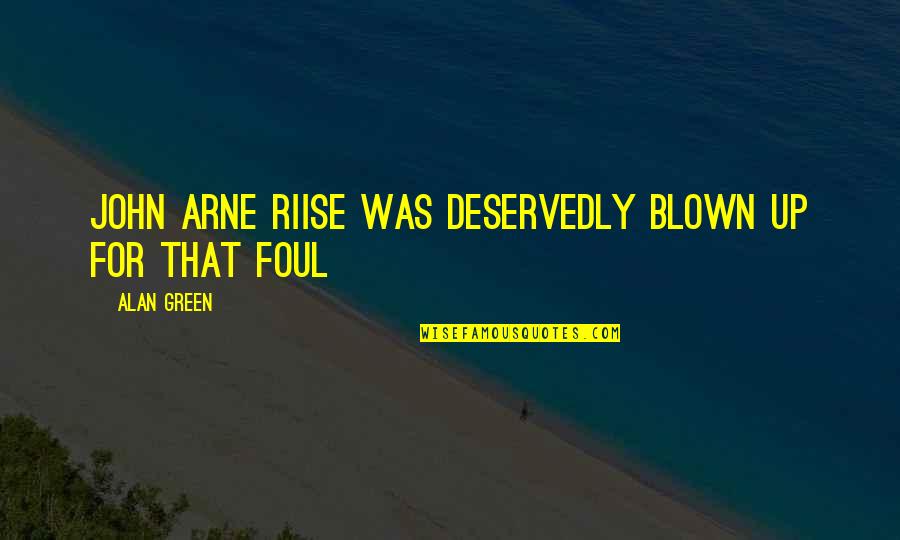 John Arne Riise was deservedly blown up for that foul —
Alan Green