David Hanson Quotes
Top 6 wise famous quotes and sayings by David Hanson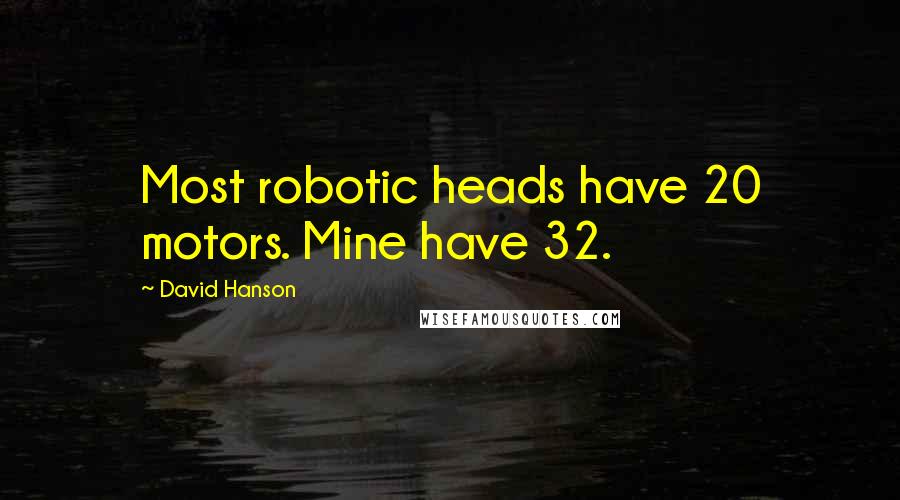 Most robotic heads have 20 motors. Mine have 32.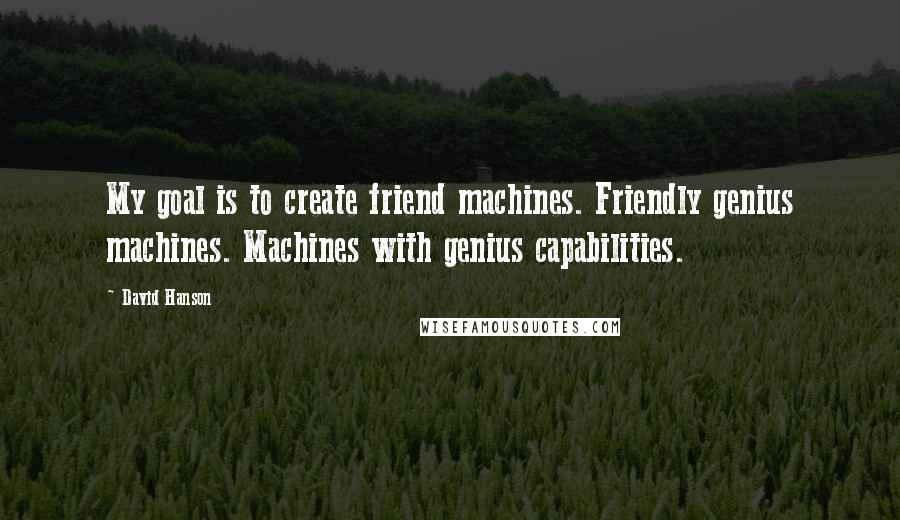 My goal is to create friend machines. Friendly genius machines. Machines with genius capabilities.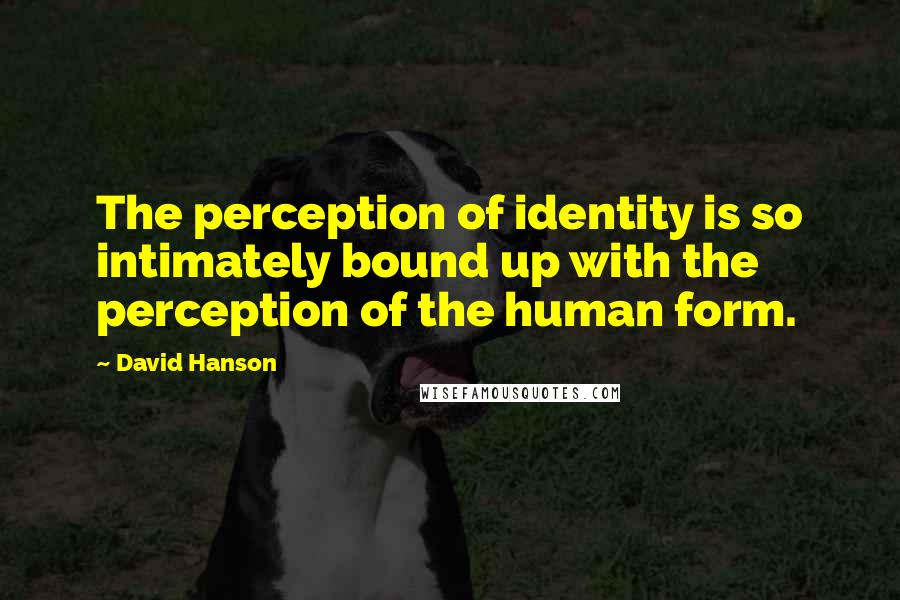 The perception of identity is so intimately bound up with the perception of the human form.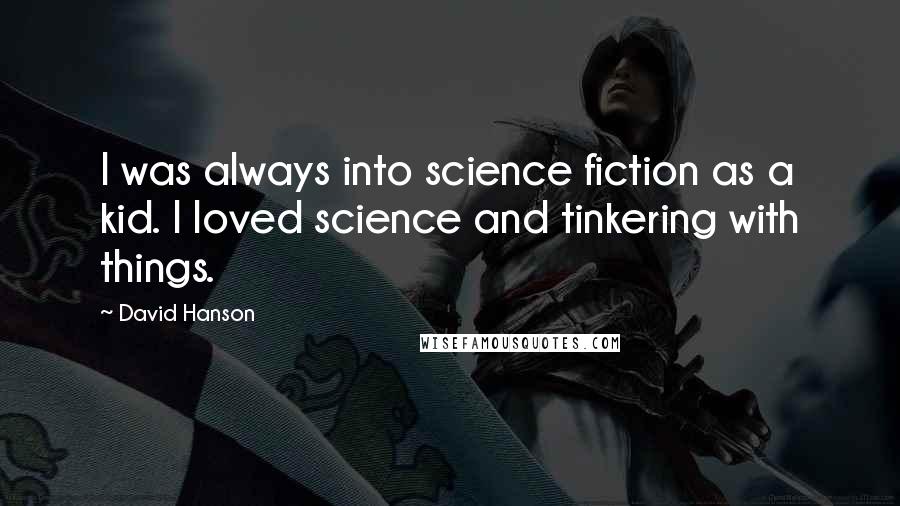 I was always into science fiction as a kid. I loved science and tinkering with things.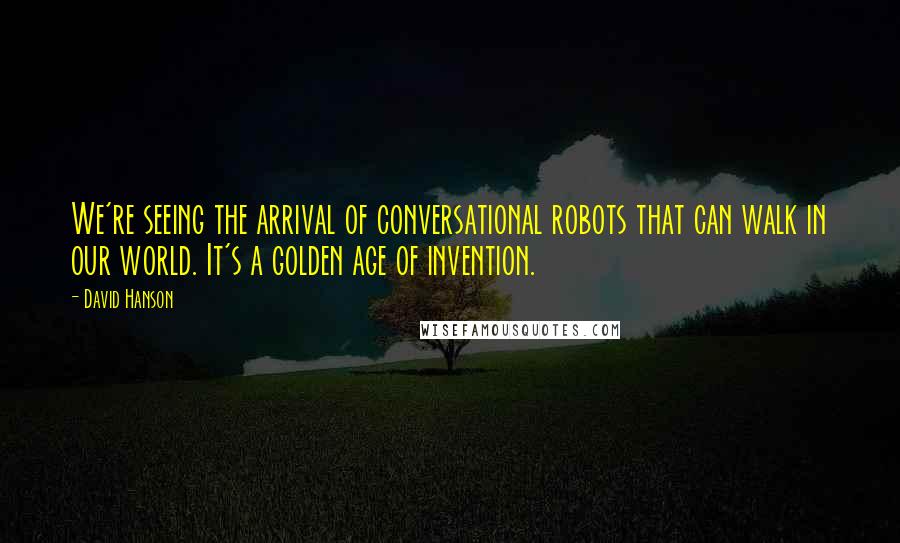 We're seeing the arrival of conversational robots that can walk in our world. It's a golden age of invention.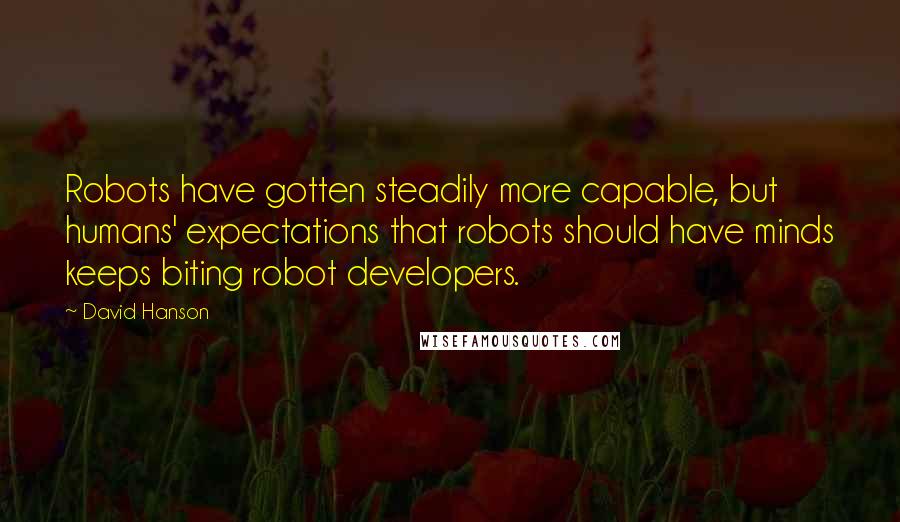 Robots have gotten steadily more capable, but humans' expectations that robots should have minds keeps biting robot developers.