Secrets Hidden Quotes
Collection of top 39 famous quotes about Secrets Hidden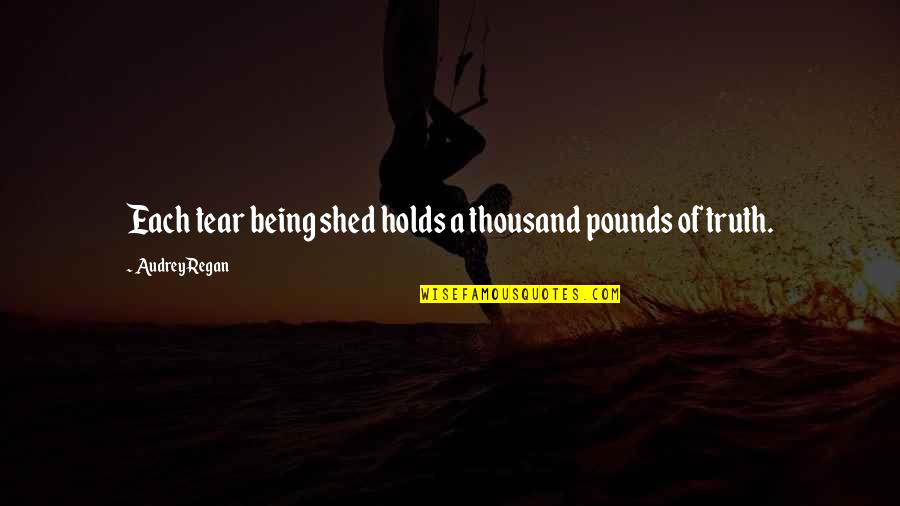 Each tear being shed holds a thousand pounds of truth.
—
Audrey Regan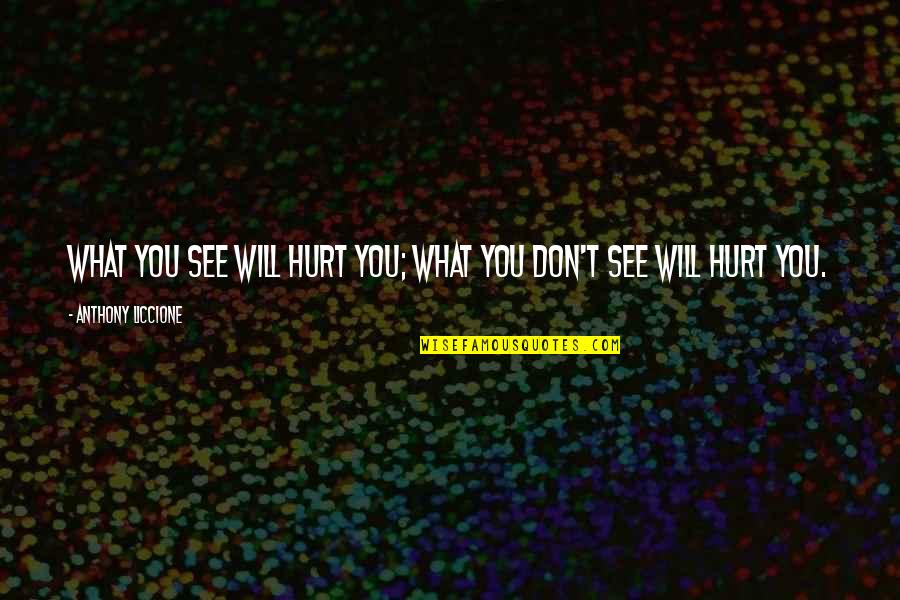 What you see will hurt you; what you don't see will hurt you.
—
Anthony Liccione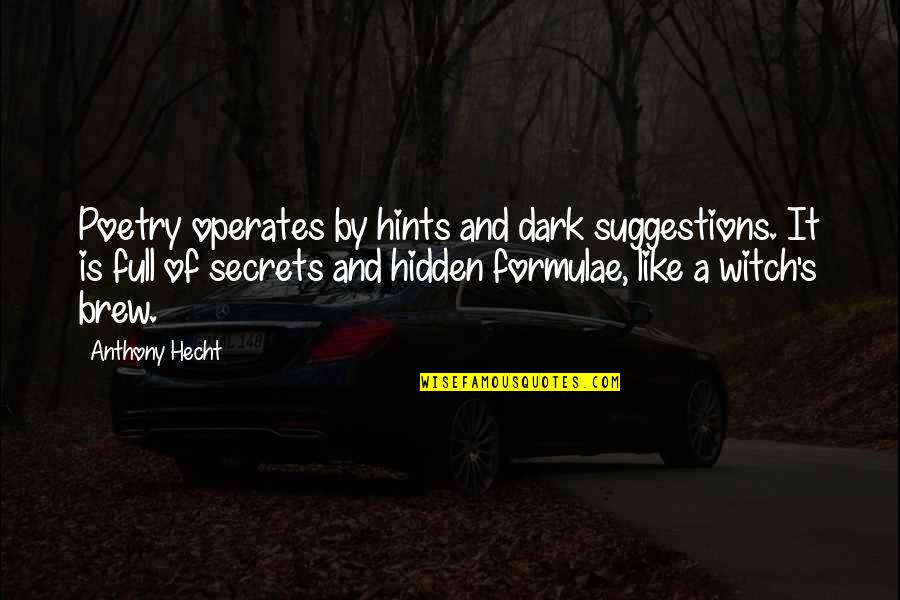 Poetry operates by hints and dark suggestions. It is full of secrets and hidden formulae, like a witch's brew.
—
Anthony Hecht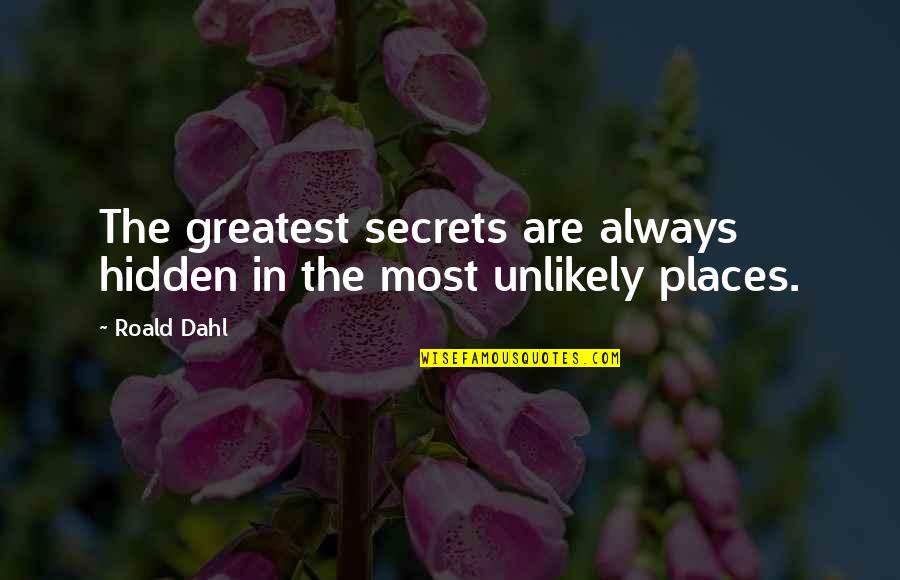 The greatest secrets are always hidden in the most unlikely places.
—
Roald Dahl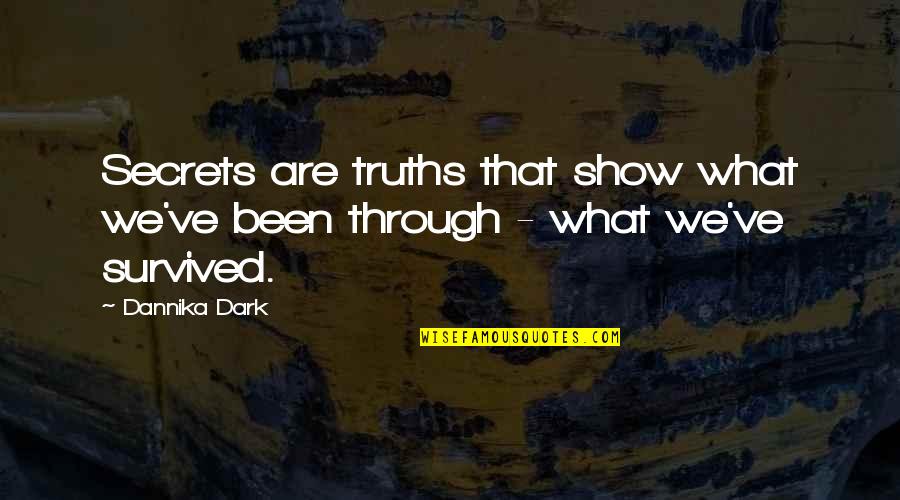 Secrets are truths that show what we've been through - what we've survived.
—
Dannika Dark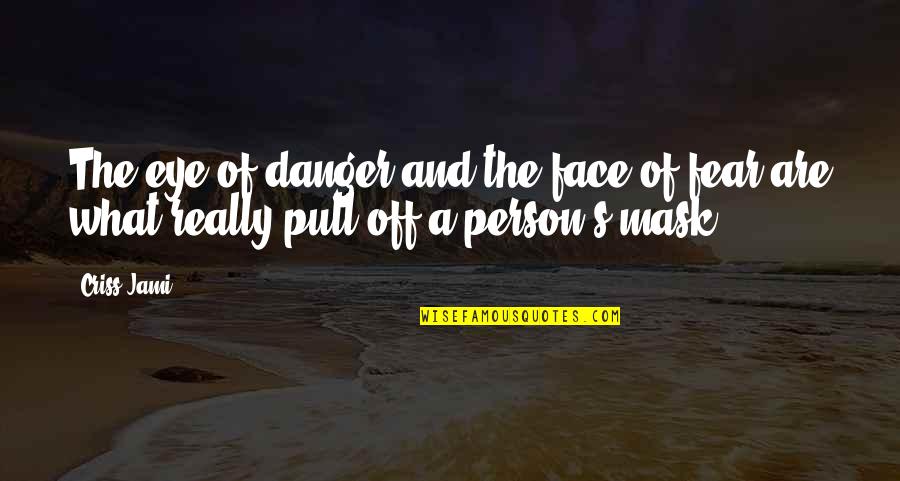 The eye of danger and the face of fear are what really pull off a person's mask.
—
Criss Jami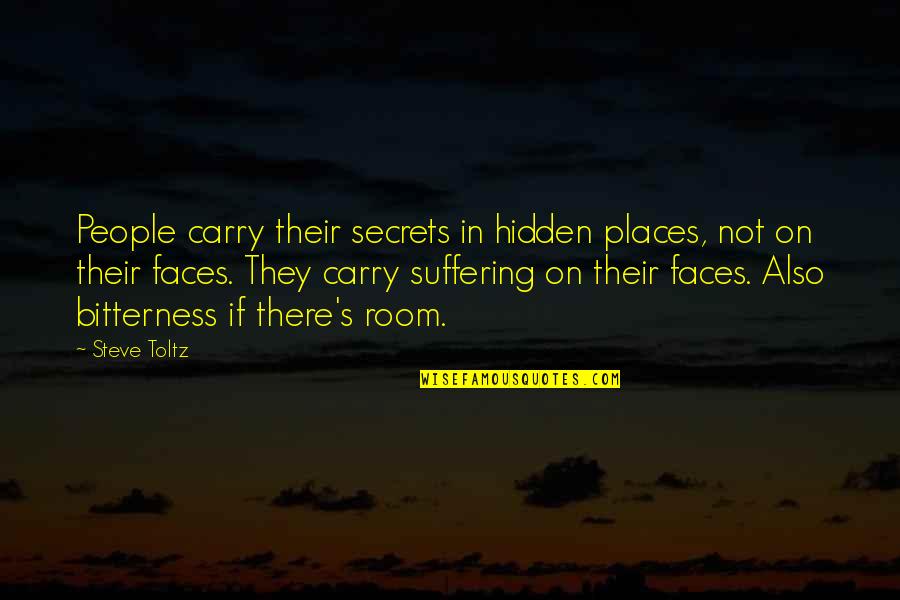 People carry their secrets in hidden places, not on their faces. They carry suffering on their faces. Also bitterness if there's room.
—
Steve Toltz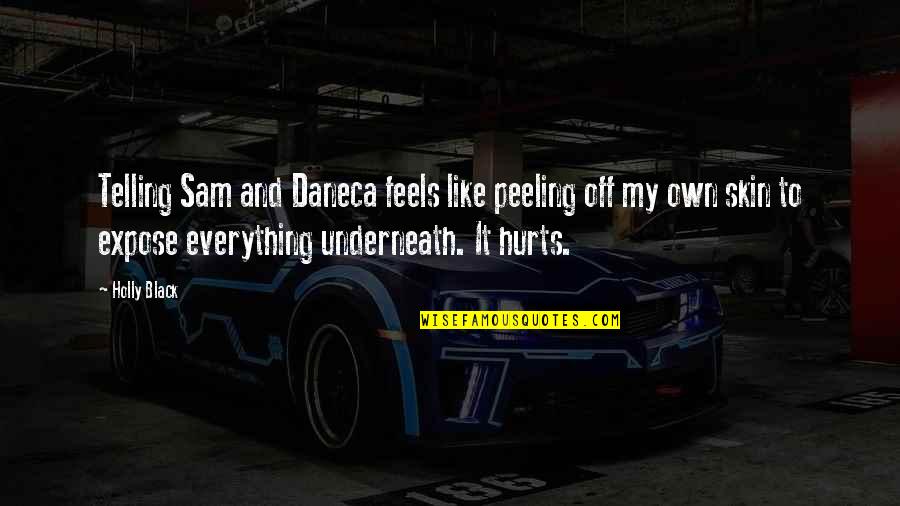 Telling Sam and Daneca feels like peeling off my own skin to expose everything underneath. It hurts.
—
Holly Black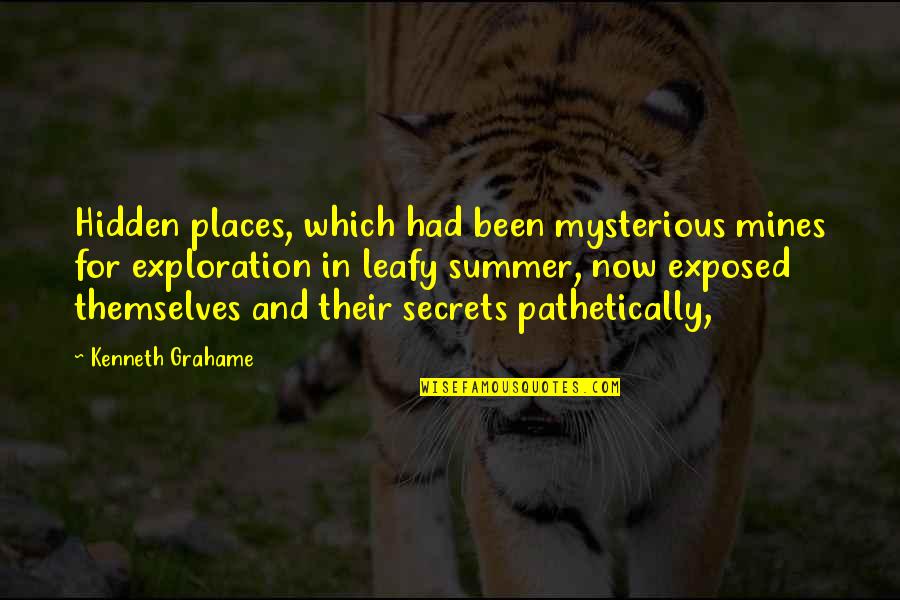 Hidden places, which had been mysterious mines for exploration in leafy summer, now exposed themselves and their secrets pathetically,
—
Kenneth Grahame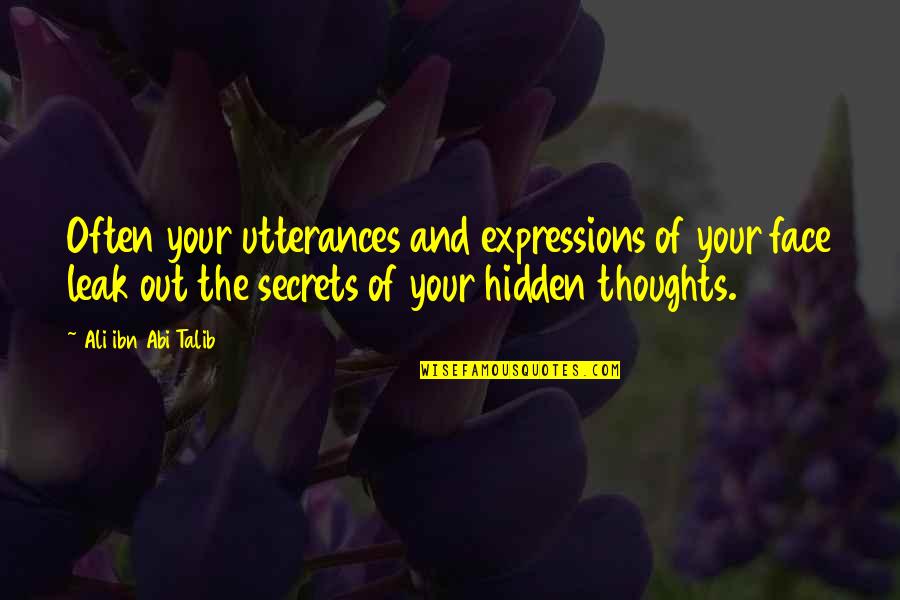 Often your utterances and expressions of your face leak out the secrets of your hidden thoughts.
—
Ali Ibn Abi Talib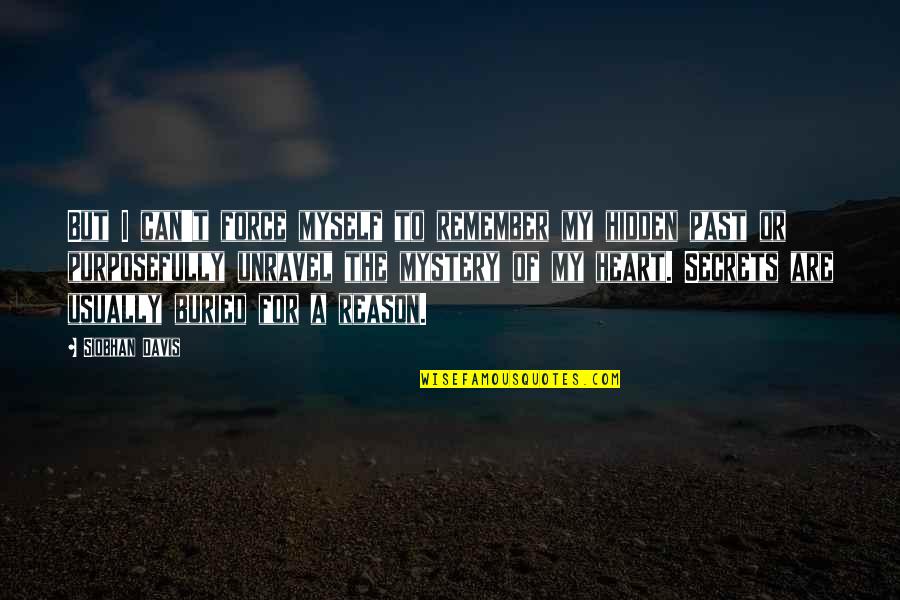 But I can't force myself to remember my hidden past or purposefully unravel the mystery of my heart. Secrets are usually buried for a reason.
—
Siobhan Davis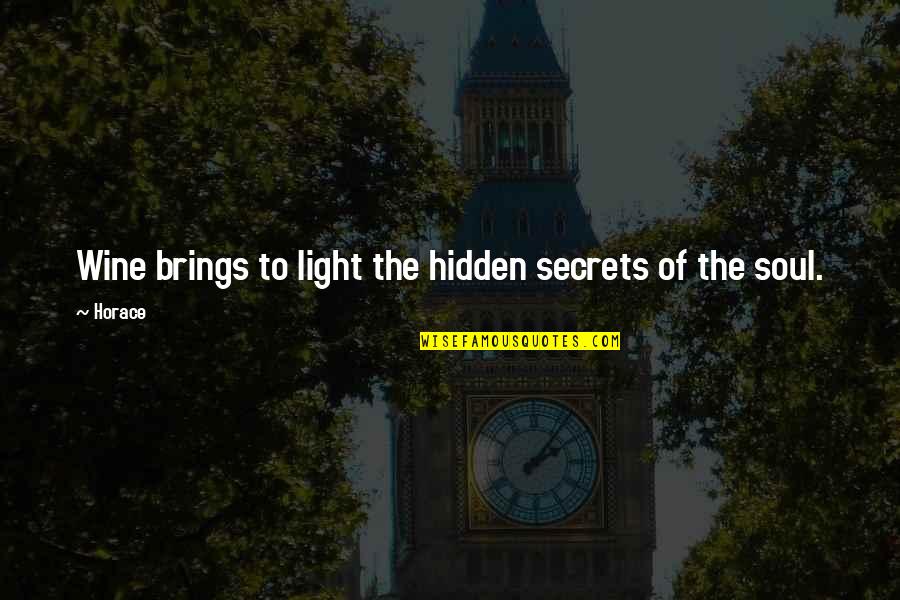 Wine brings to light the hidden secrets of the soul.
—
Horace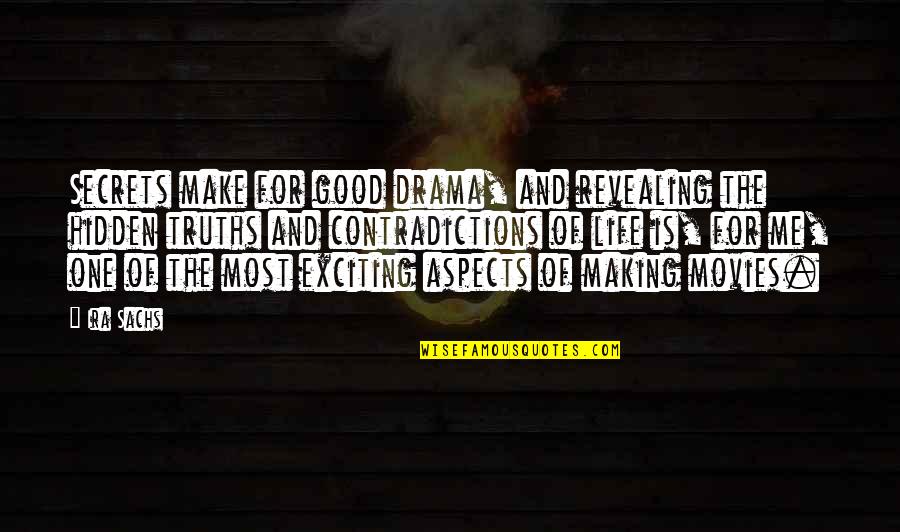 Secrets make for good drama, and revealing the hidden truths and contradictions of life is, for me, one of the most exciting aspects of making movies. —
Ira Sachs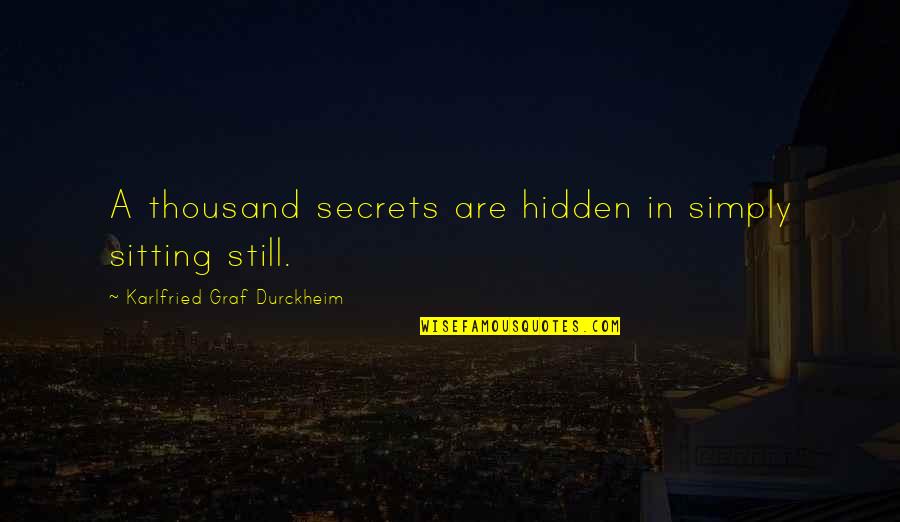 A thousand secrets are hidden in simply sitting still. —
Karlfried Graf Durckheim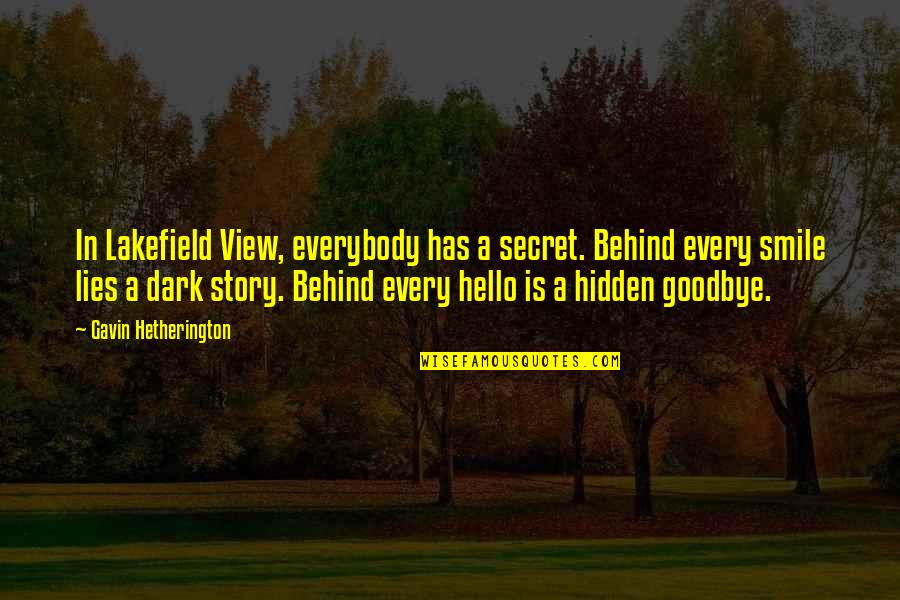 In Lakefield View, everybody has a secret. Behind every smile lies a dark story. Behind every hello is a hidden goodbye. —
Gavin Hetherington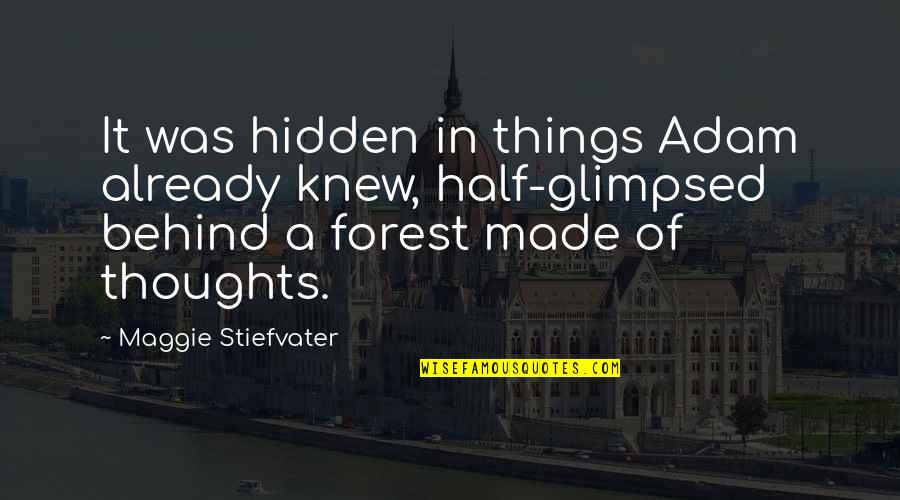 It was hidden in things Adam already knew, half-glimpsed behind a forest made of thoughts. —
Maggie Stiefvater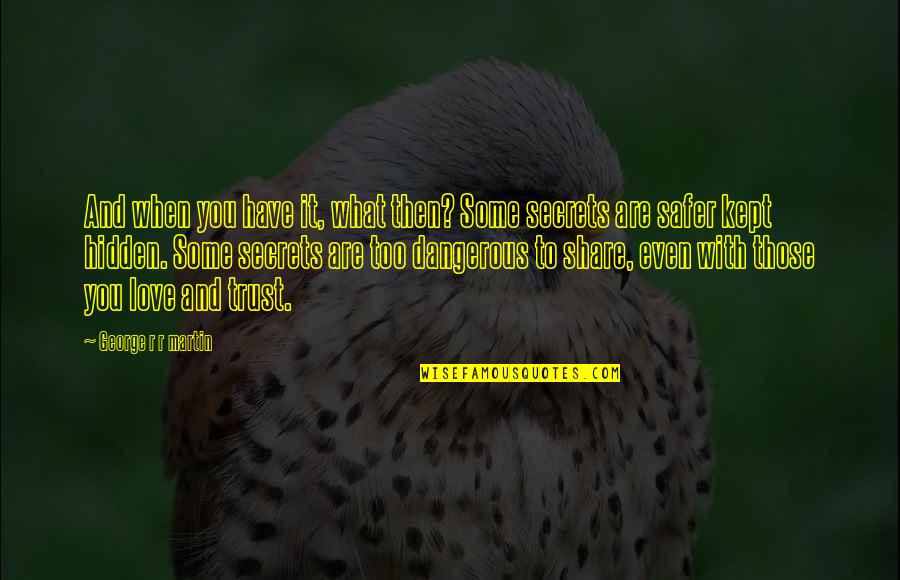 And when you have it, what then? Some secrets are safer kept hidden. Some secrets are too dangerous to share, even with those you love and trust. —
George R R Martin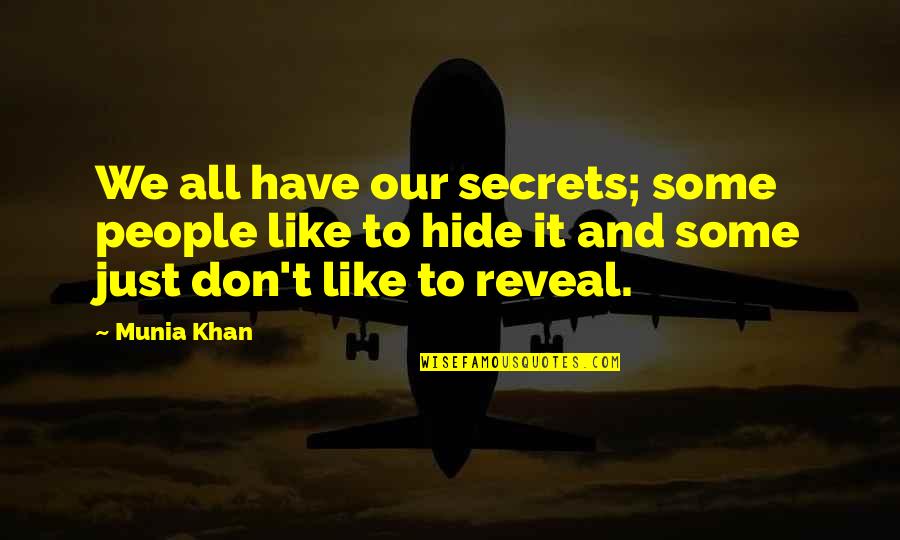 We all have our secrets; some people like to hide it and some just don't like to reveal. —
Munia Khan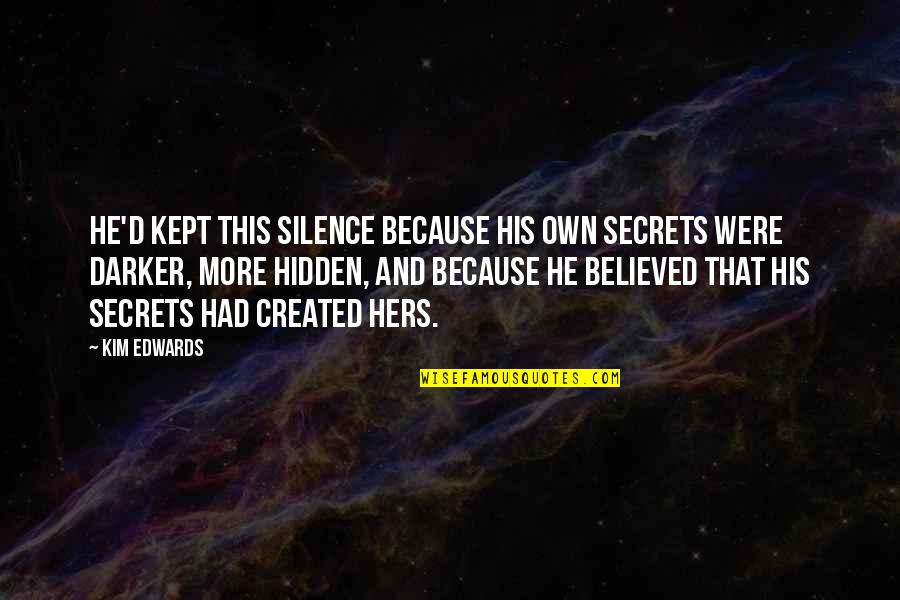 He'd kept this silence because his own secrets were darker, more hidden, and because he believed that his secrets had created hers. —
Kim Edwards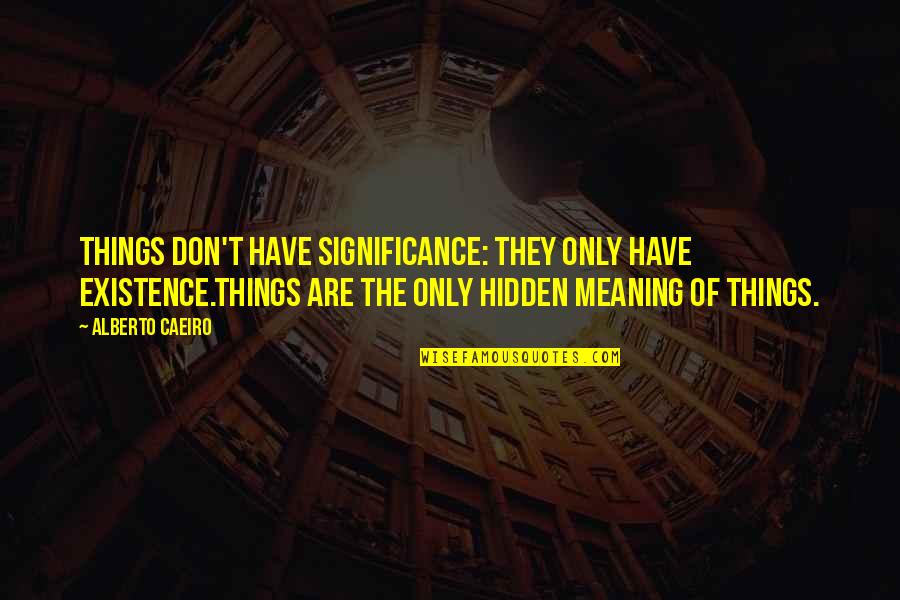 Things don't have significance: they only have existence.
Things are the only hidden meaning of things. —
Alberto Caeiro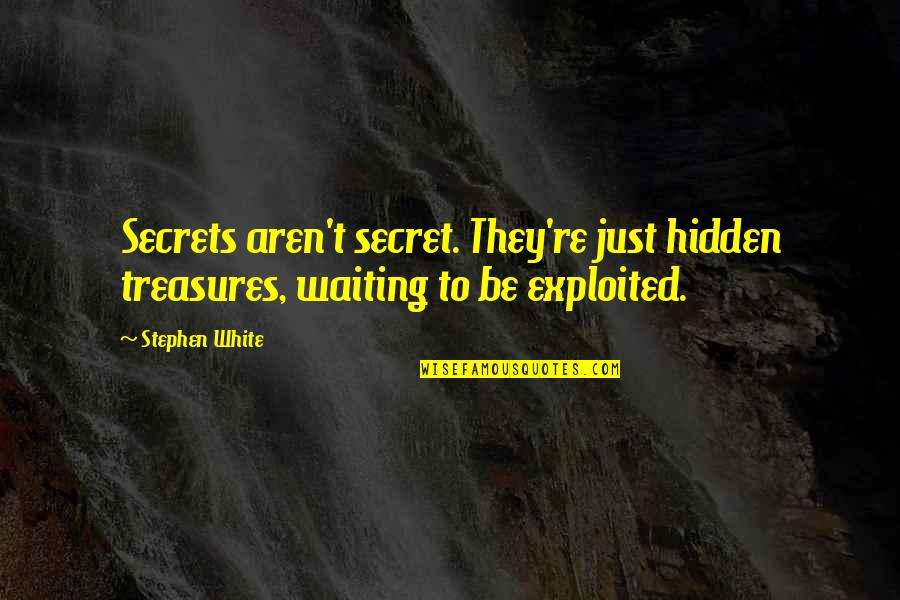 Secrets aren't secret. They're just hidden treasures, waiting to be exploited. —
Stephen White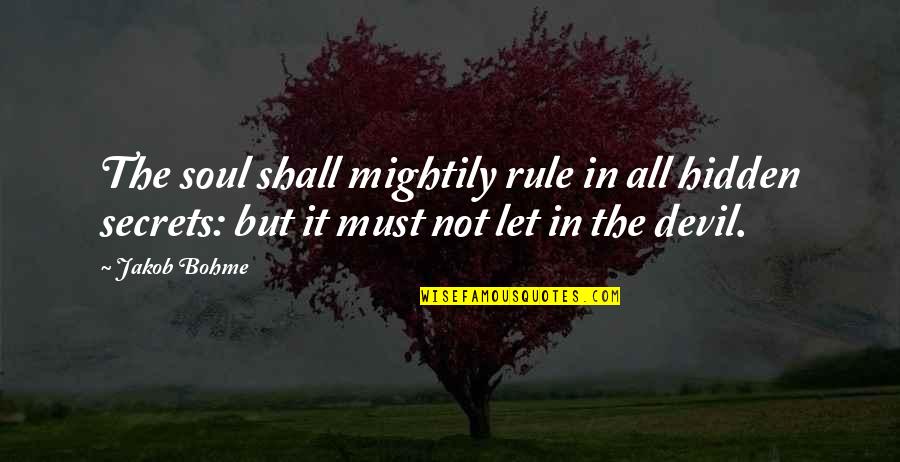 The soul shall mightily rule in all hidden secrets: but it must not let in the devil. —
Jakob Bohme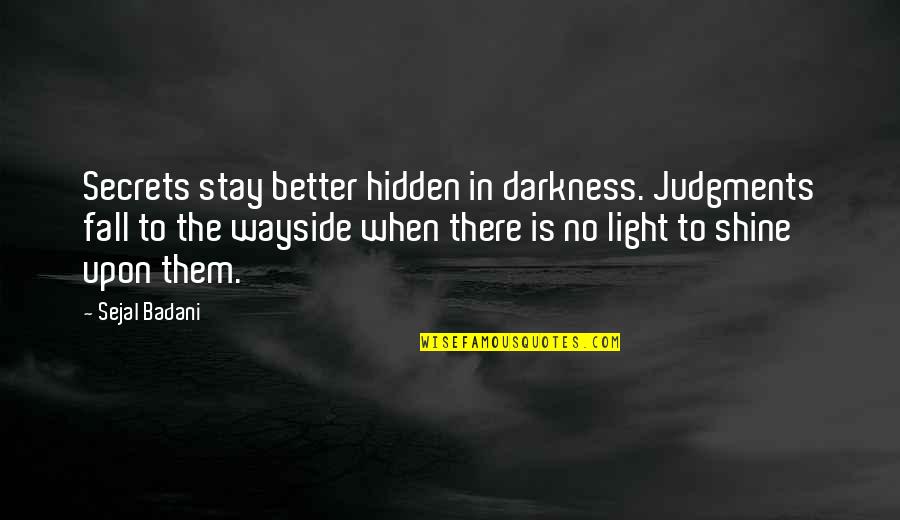 Secrets stay better hidden in darkness. Judgments fall to the wayside when there is no light to shine upon them. —
Sejal Badani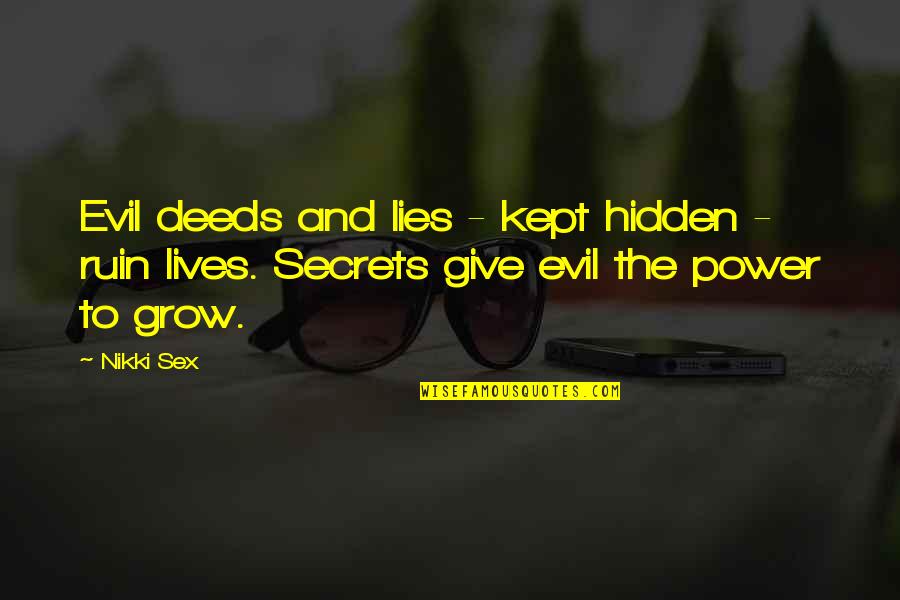 Evil deeds and lies - kept hidden - ruin lives. Secrets give evil the power to grow. —
Nikki Sex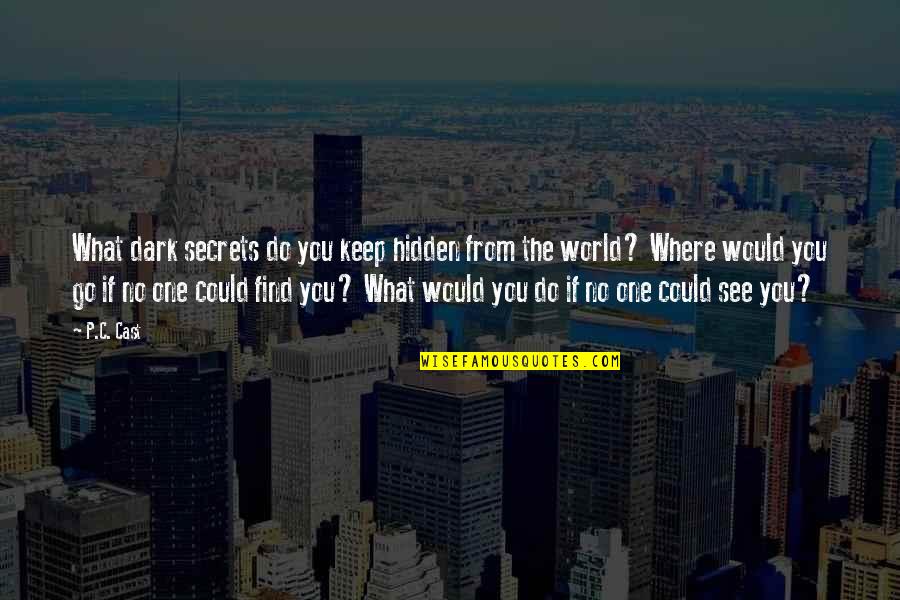 What dark secrets do you keep hidden from the world? Where would you go if no one could find you? What would you do if no one could see you? —
P.C. Cast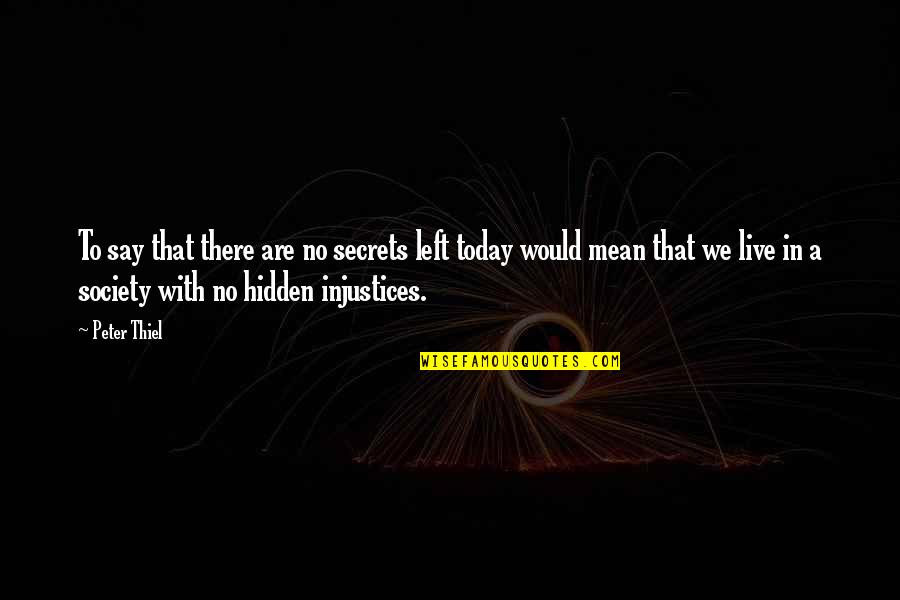 To say that there are no secrets left today would mean that we live in a society with no hidden injustices. —
Peter Thiel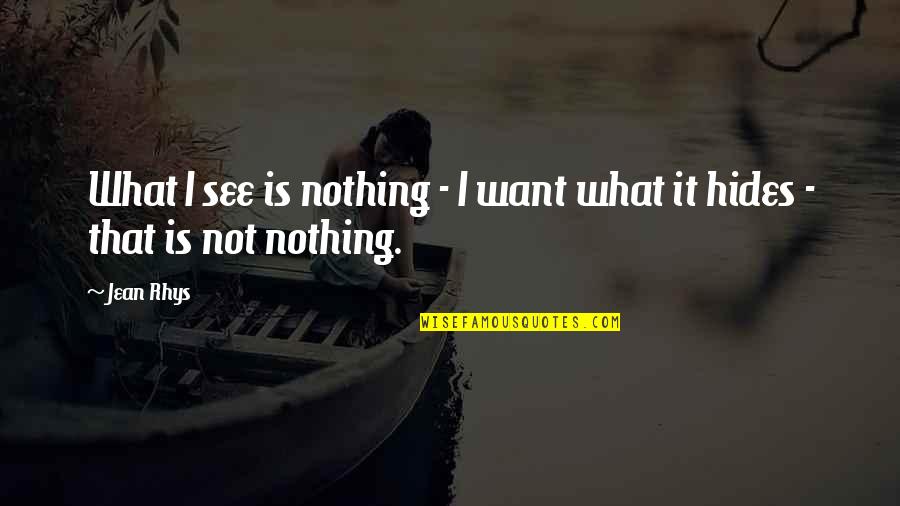 What I see is nothing - I want what it hides - that is not nothing. —
Jean Rhys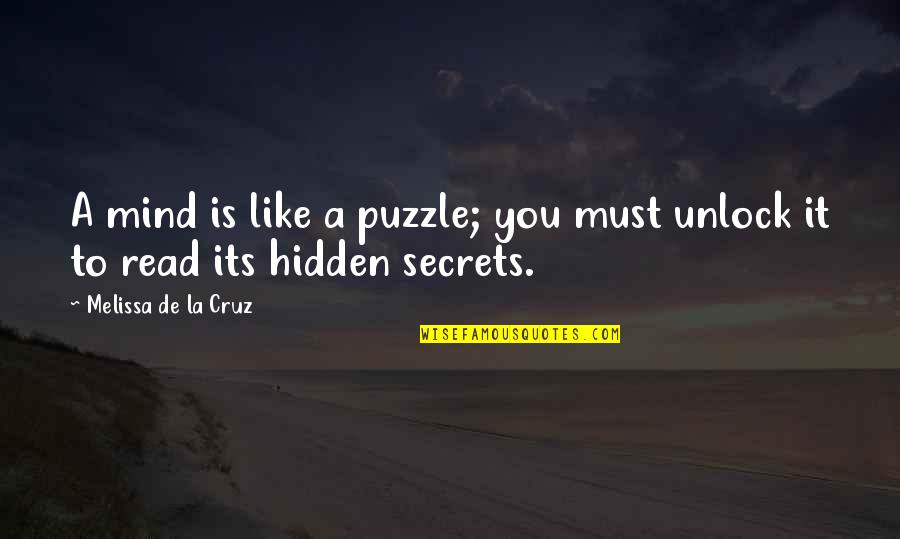 A mind is like a puzzle; you must unlock it to read its hidden secrets. —
Melissa De La Cruz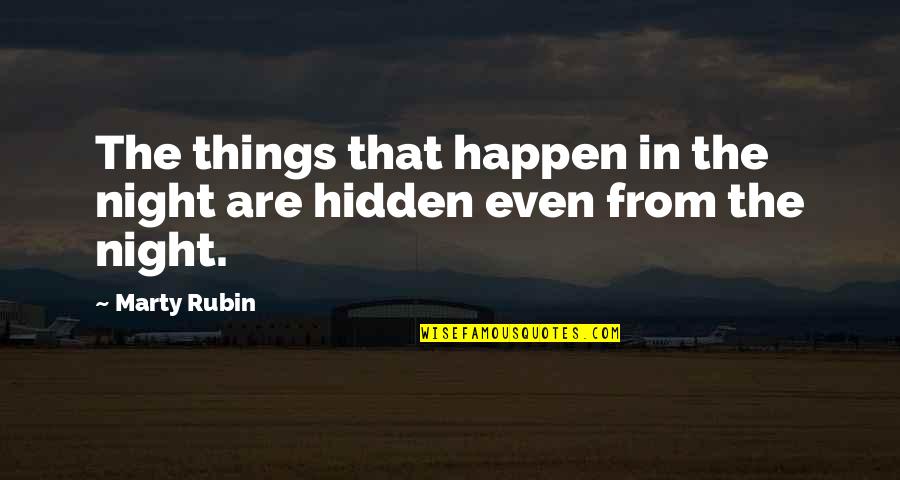 The things that happen in the night are hidden even from the night. —
Marty Rubin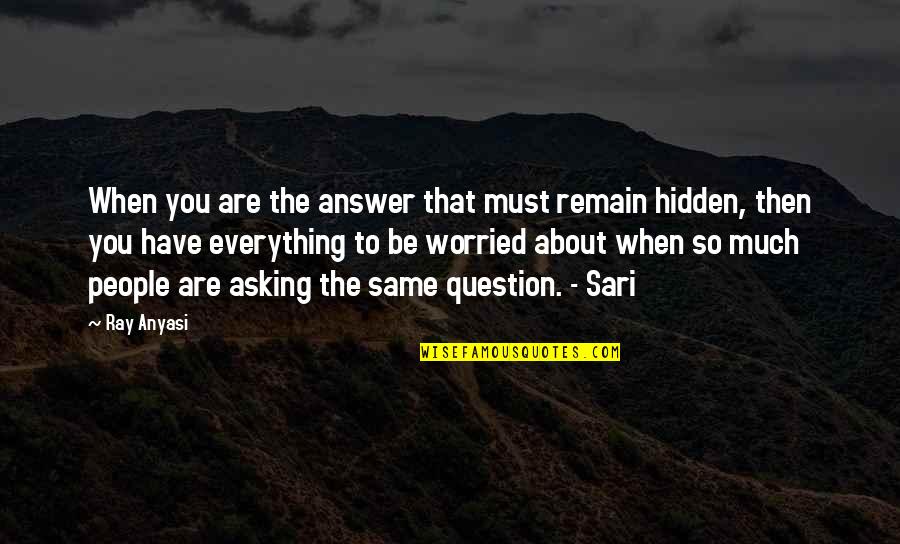 When you are the answer that must remain hidden, then you have everything to be worried about when so much people are asking the same question. - Sari —
Ray Anyasi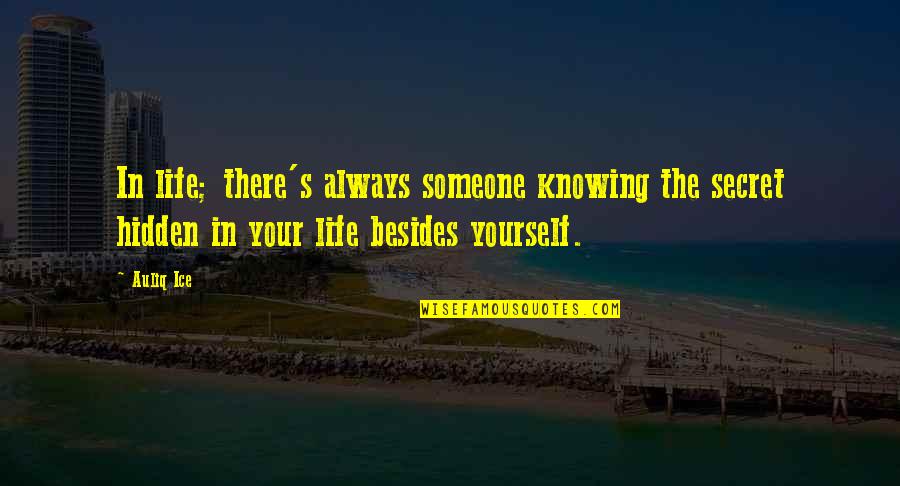 In life; there's always someone knowing the secret hidden in your life besides yourself. —
Auliq Ice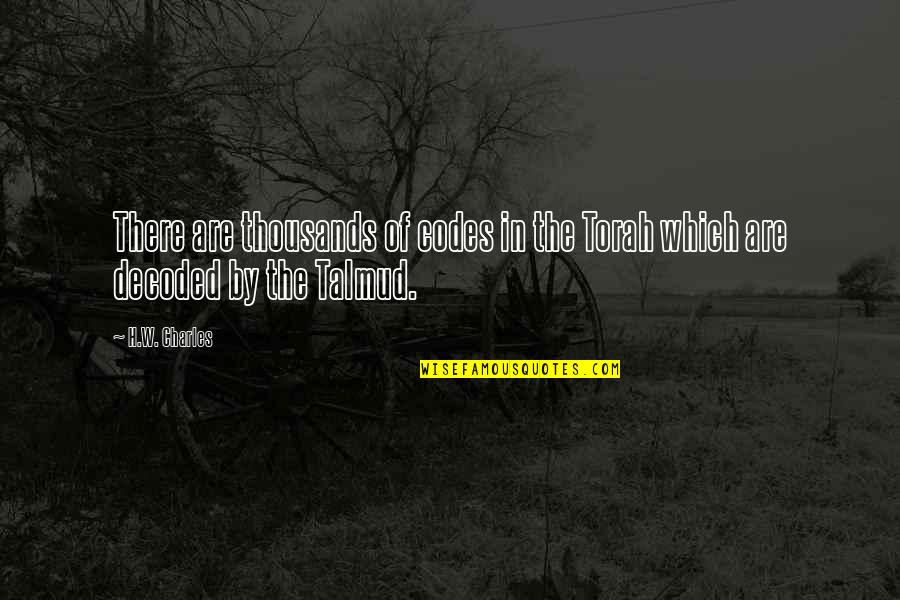 There are thousands of codes in the Torah which are decoded by the Talmud. —
H.W. Charles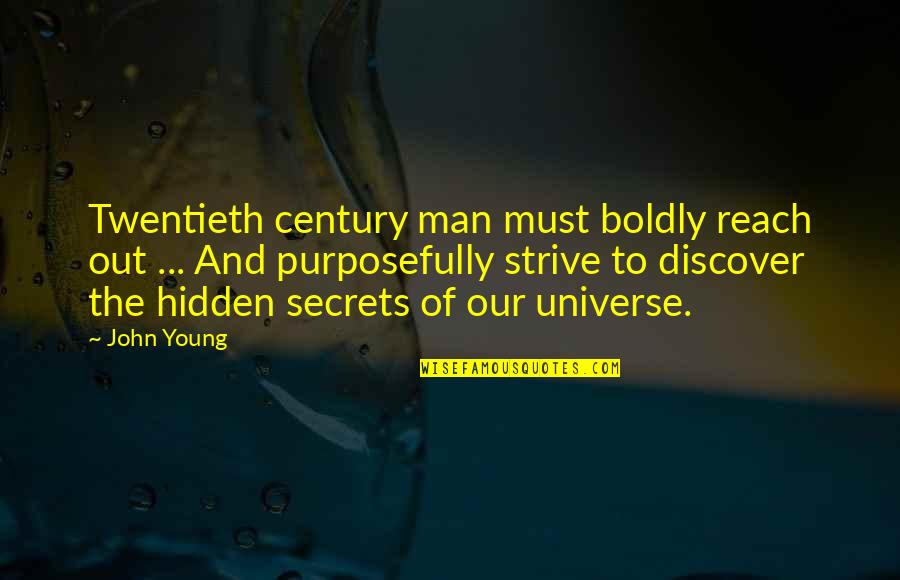 Twentieth century man must boldly reach out ... And purposefully strive to discover the hidden secrets of our universe. —
John Young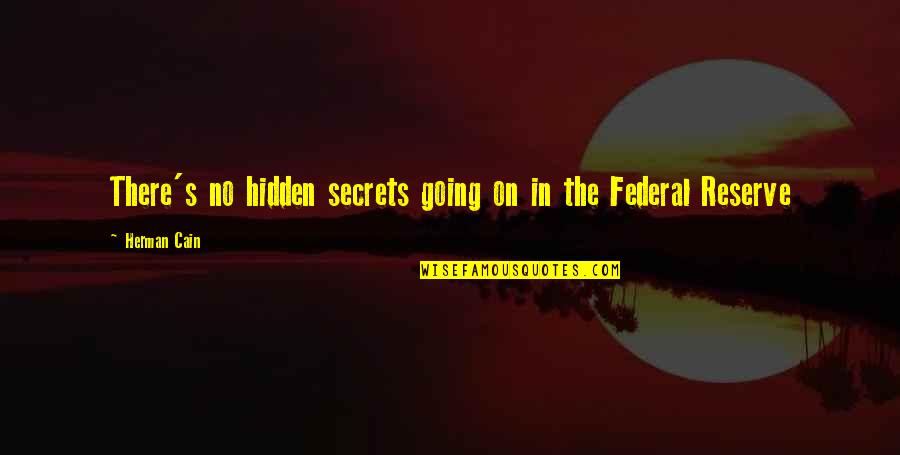 There's no hidden secrets going on in the Federal Reserve —
Herman Cain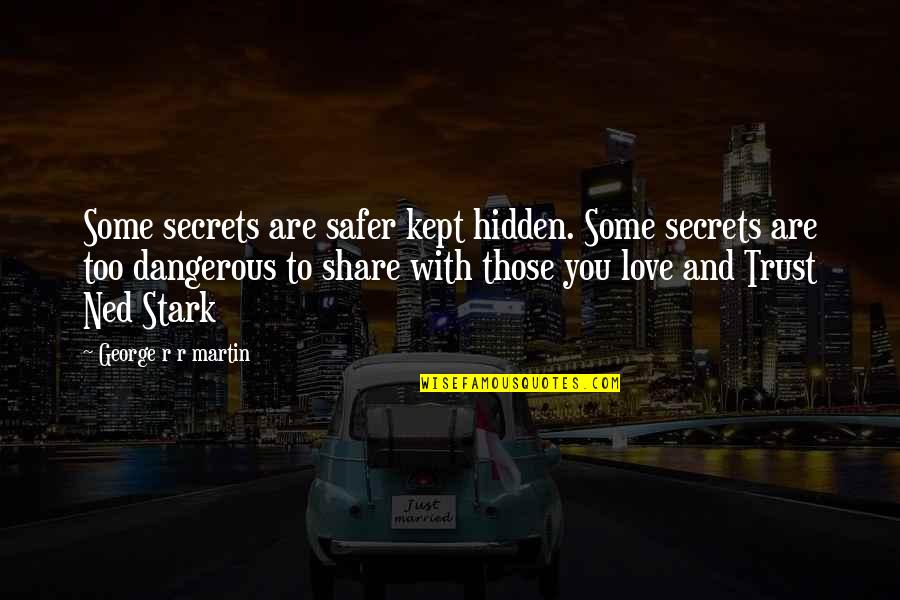 Some secrets are safer kept hidden. Some secrets are too dangerous to share with those you love and Trust
Ned Stark —
George R R Martin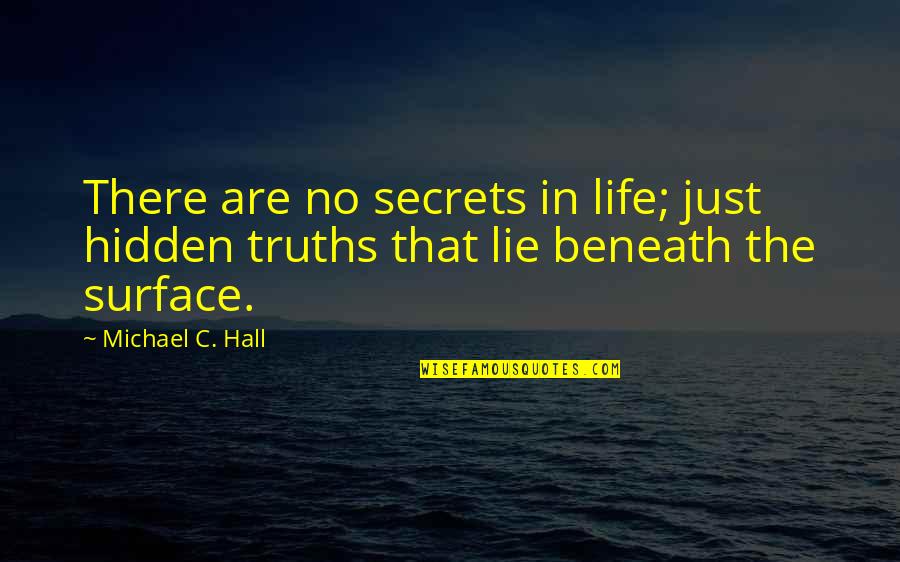 There are no secrets in life; just hidden truths that lie beneath the surface. —
Michael C. Hall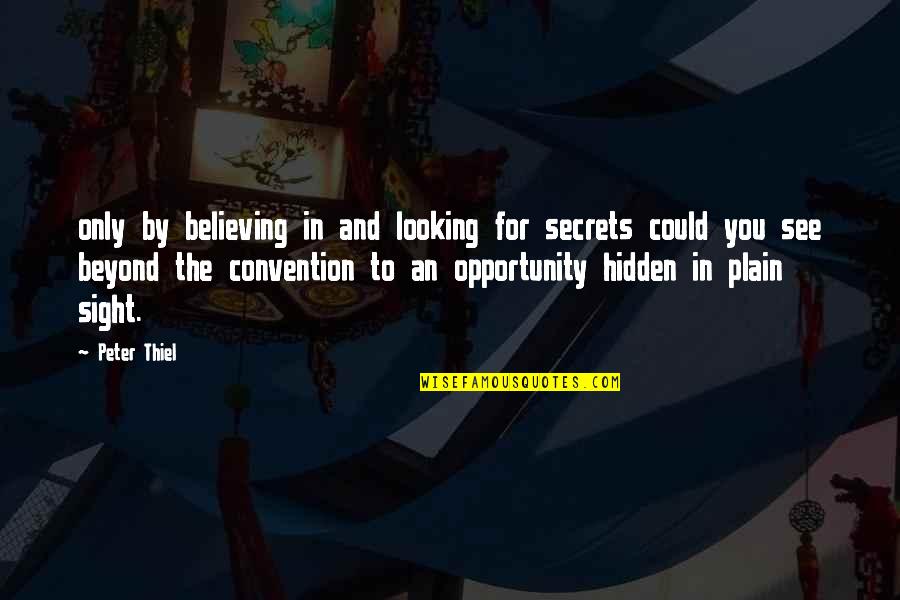 only by believing in and looking for secrets could you see beyond the convention to an opportunity hidden in plain sight. —
Peter Thiel