Eric Rickstad Quotes
Top 7 wise famous quotes and sayings by Eric Rickstad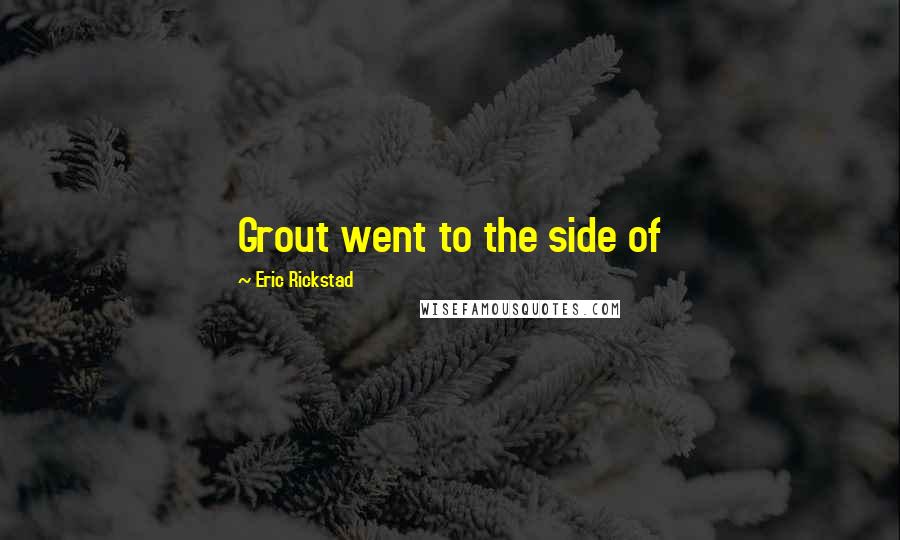 Grout went to the side of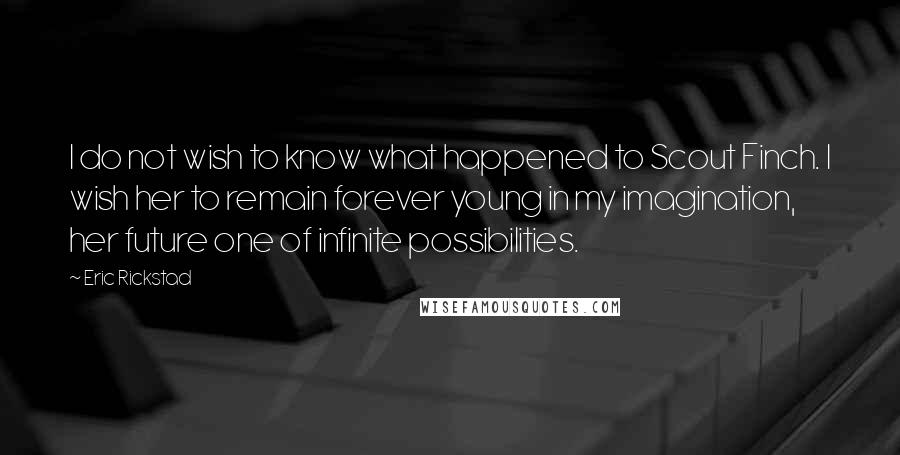 I do not wish to know what happened to Scout Finch. I wish her to remain forever young in my imagination, her future one of infinite possibilities.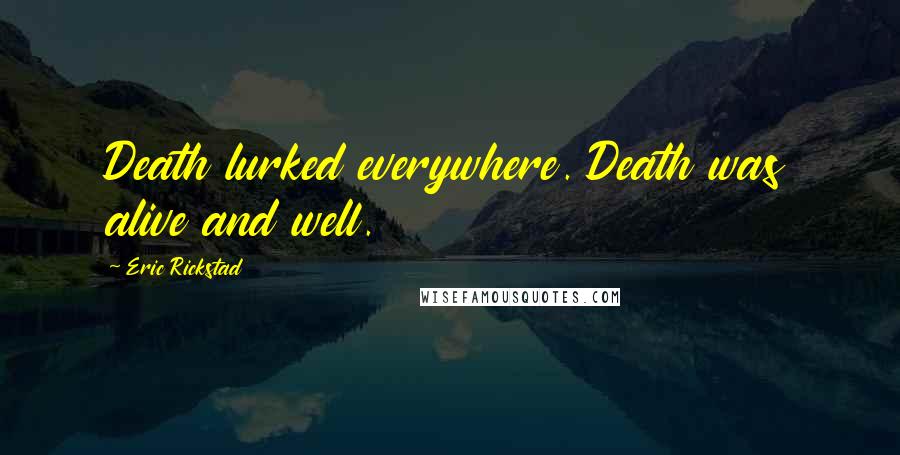 Death lurked everywhere. Death was alive and well.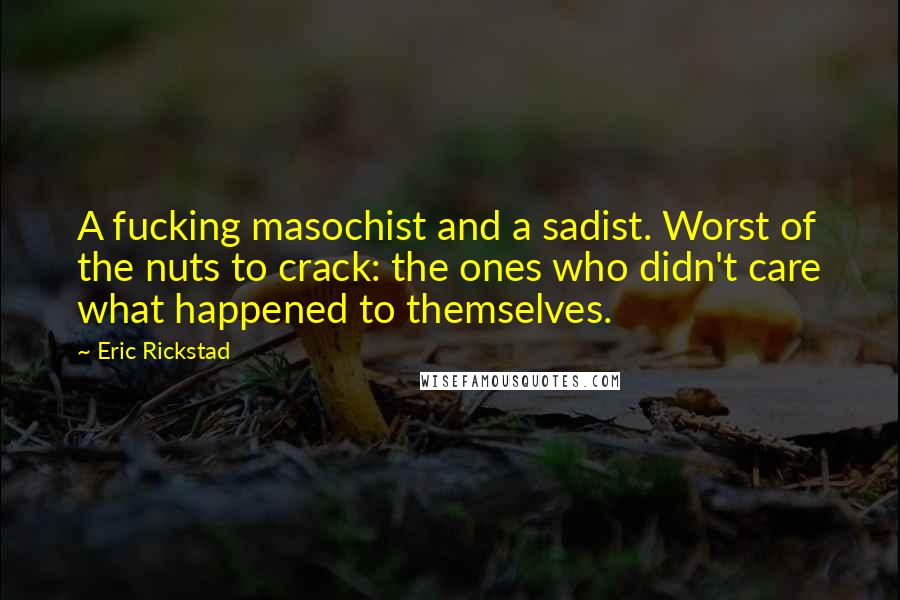 A fucking masochist and a sadist. Worst of the nuts to crack: the ones who didn't care what happened to themselves.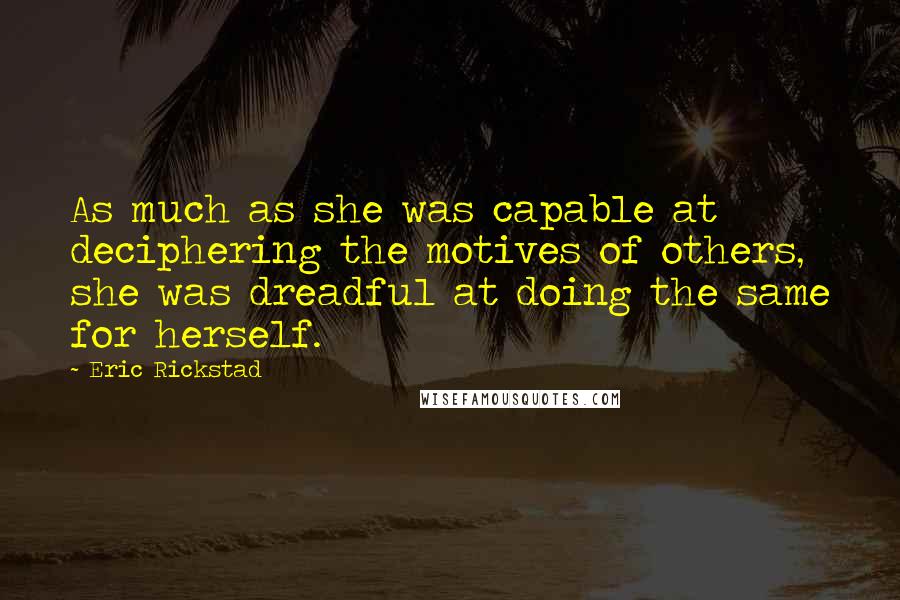 As much as she was capable at deciphering the motives of others, she was dreadful at doing the same for herself.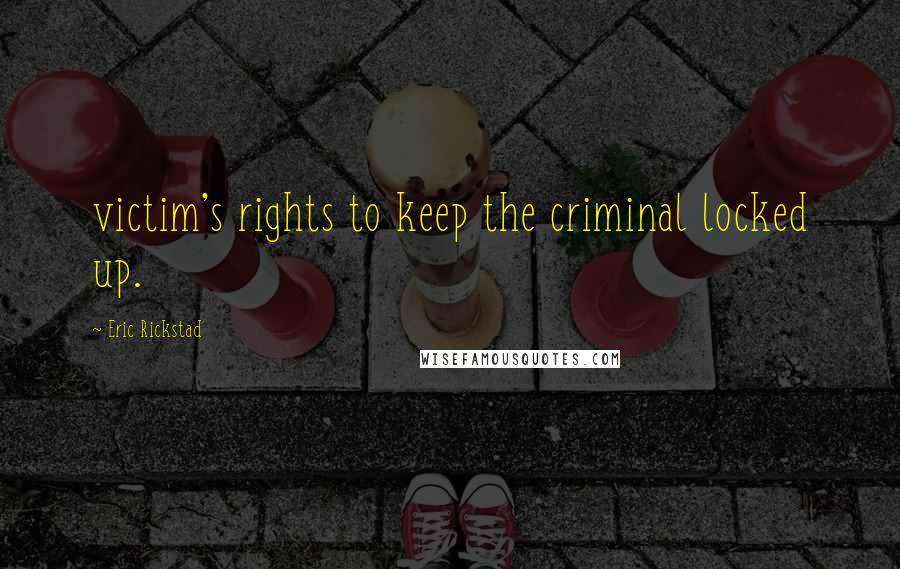 victim's rights to keep the criminal locked up.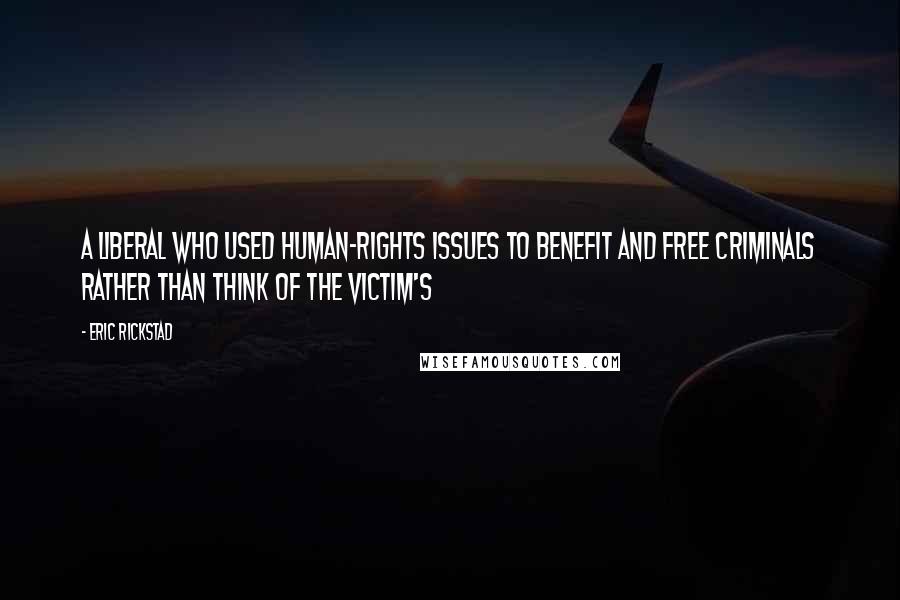 a liberal who used human-rights issues to benefit and free criminals rather than think of the victim's